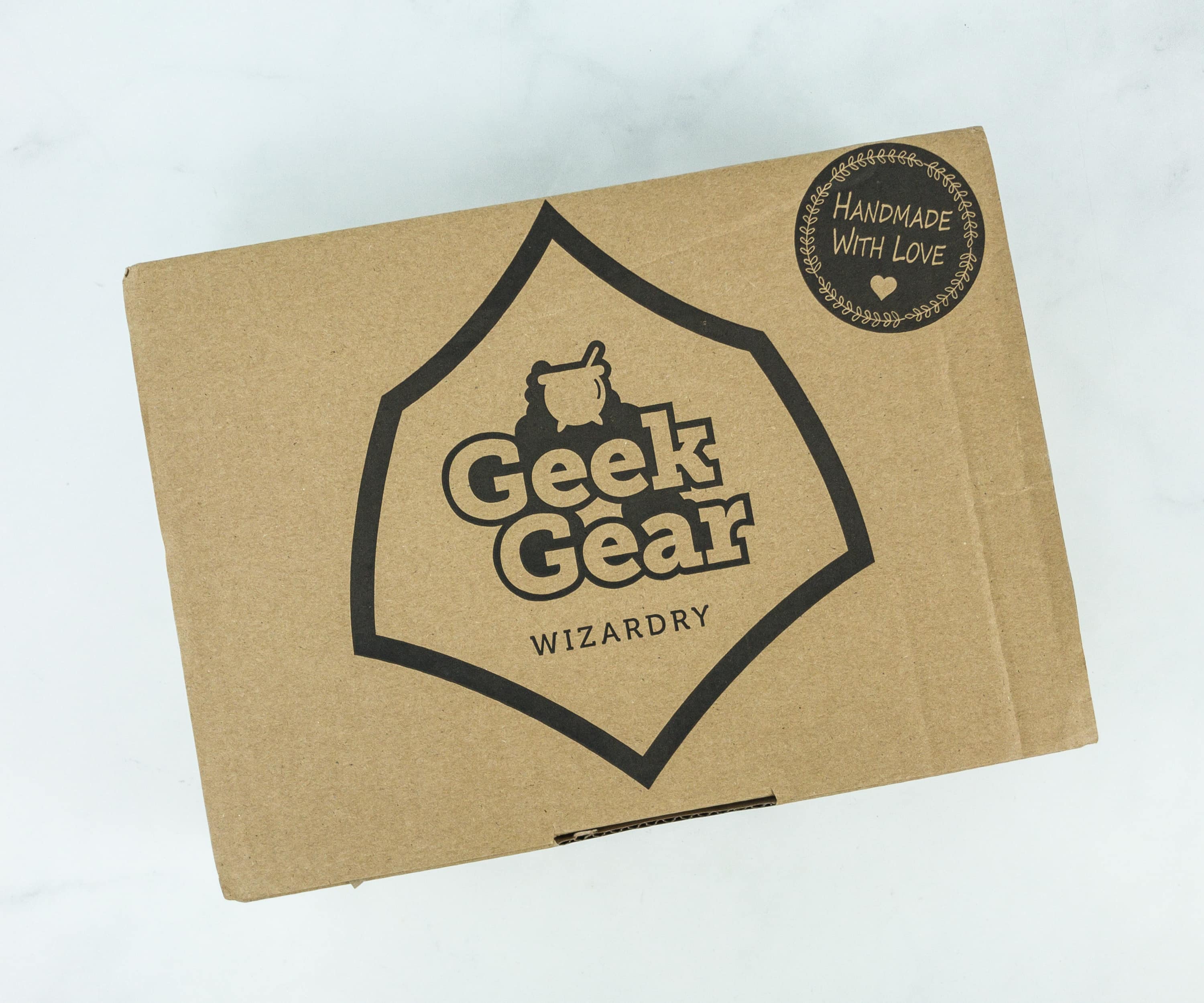 The Geek Gear World of Wizardry is a monthly Harry Potter themed edition subscription box. Every month, you'll receive a box filled with licensed or exclusive Harry Potter merchandise personalized to your chosen Hogwarts House, for only £24.99! 
DEAL: Save 15% off with code SPECIAL15!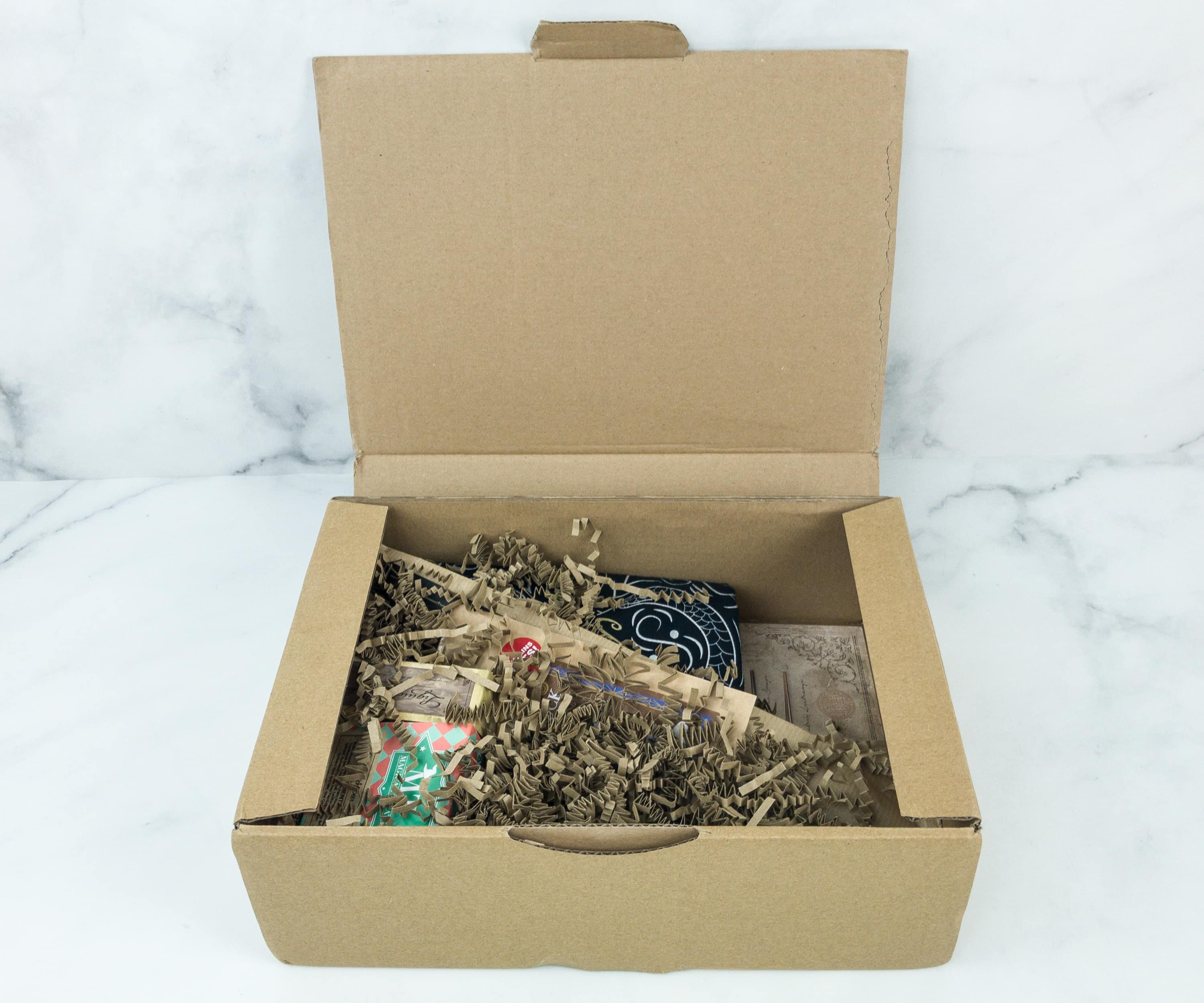 The items are packed with brown squiggles.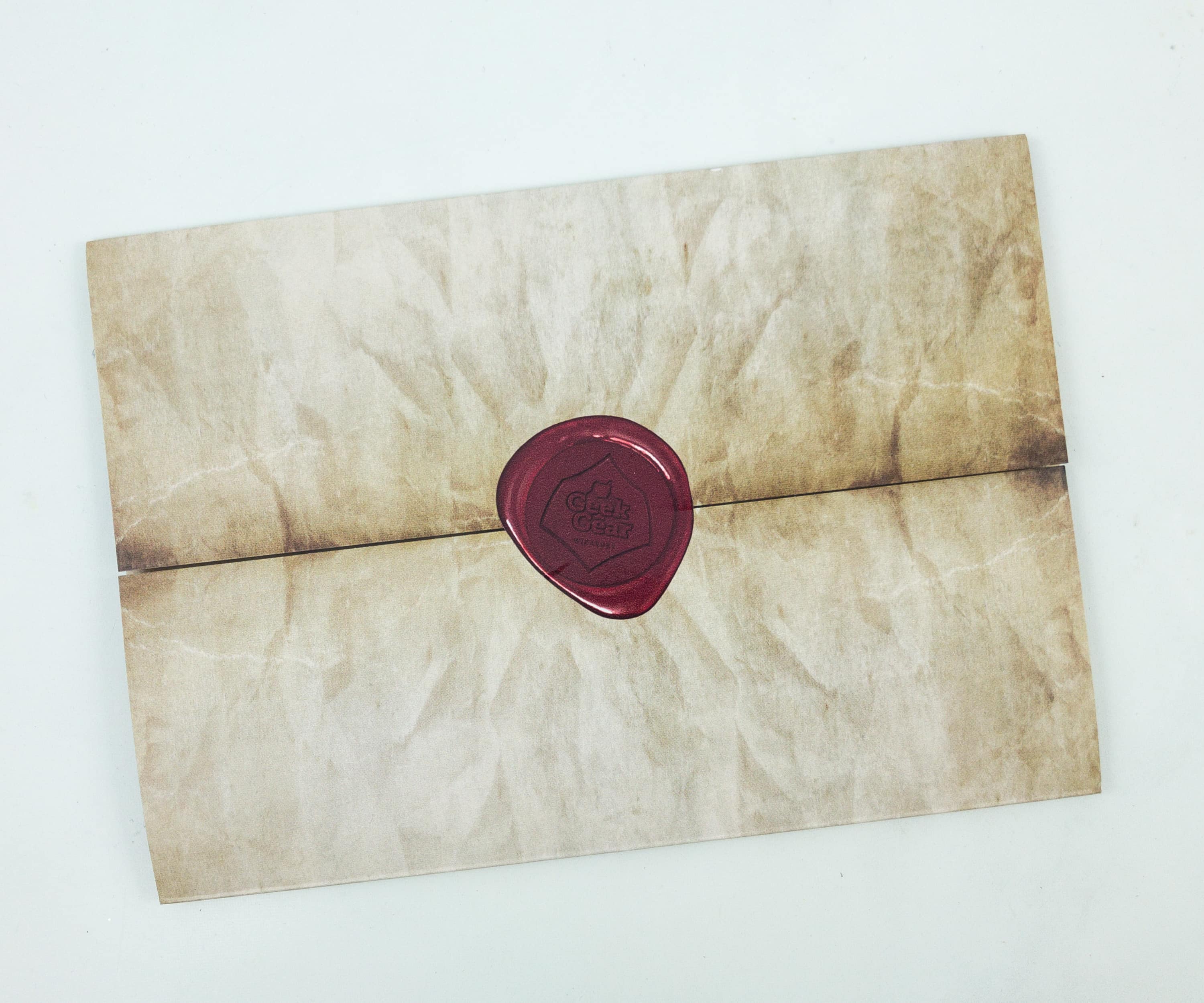 There's a letter with the Geek Gear branding that looks like a wax seal, but it's actually printed.
It lists all the items in this month's box, plus a YouTube spotlight.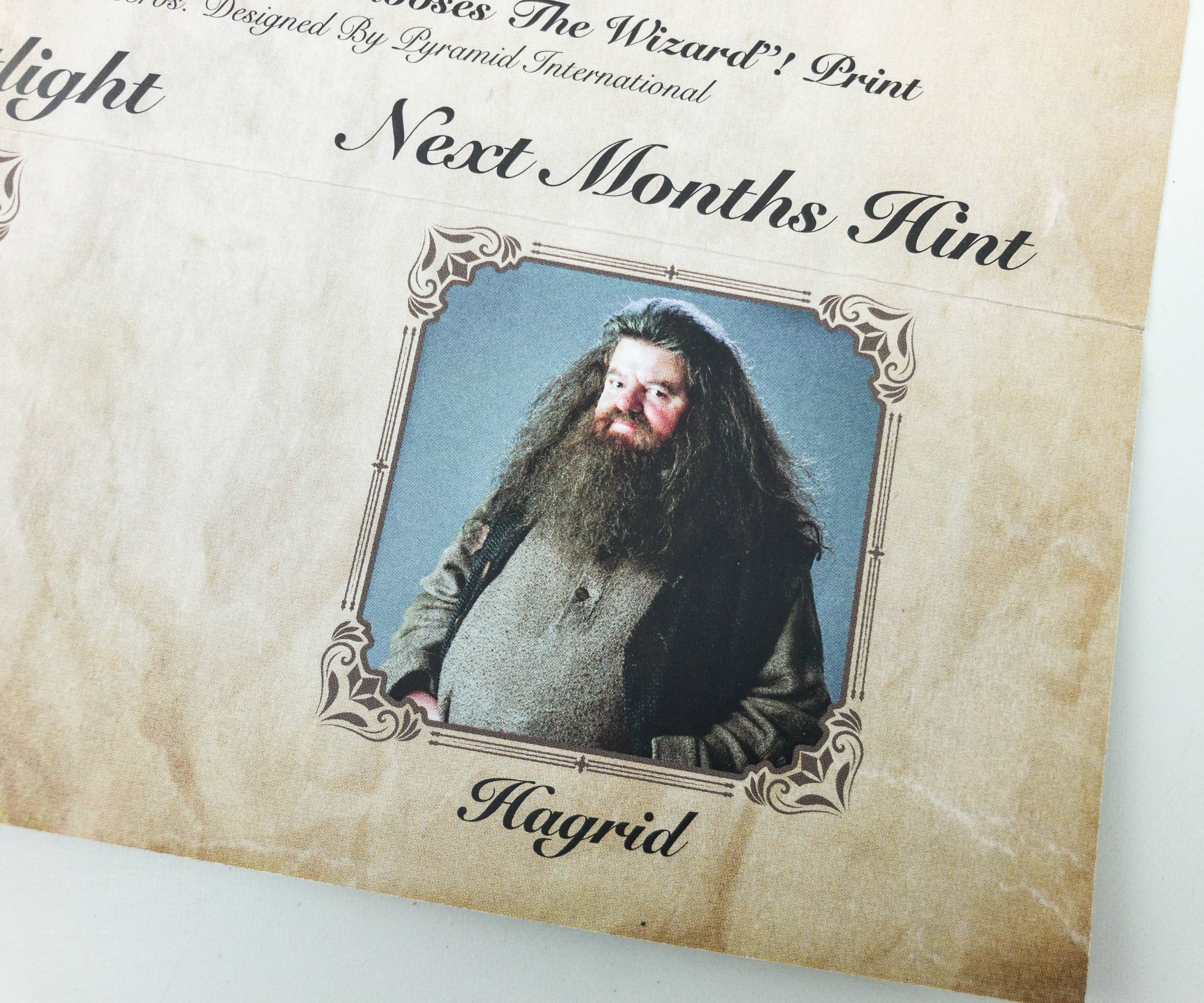 Here's the next month's hint: it's Hagrid!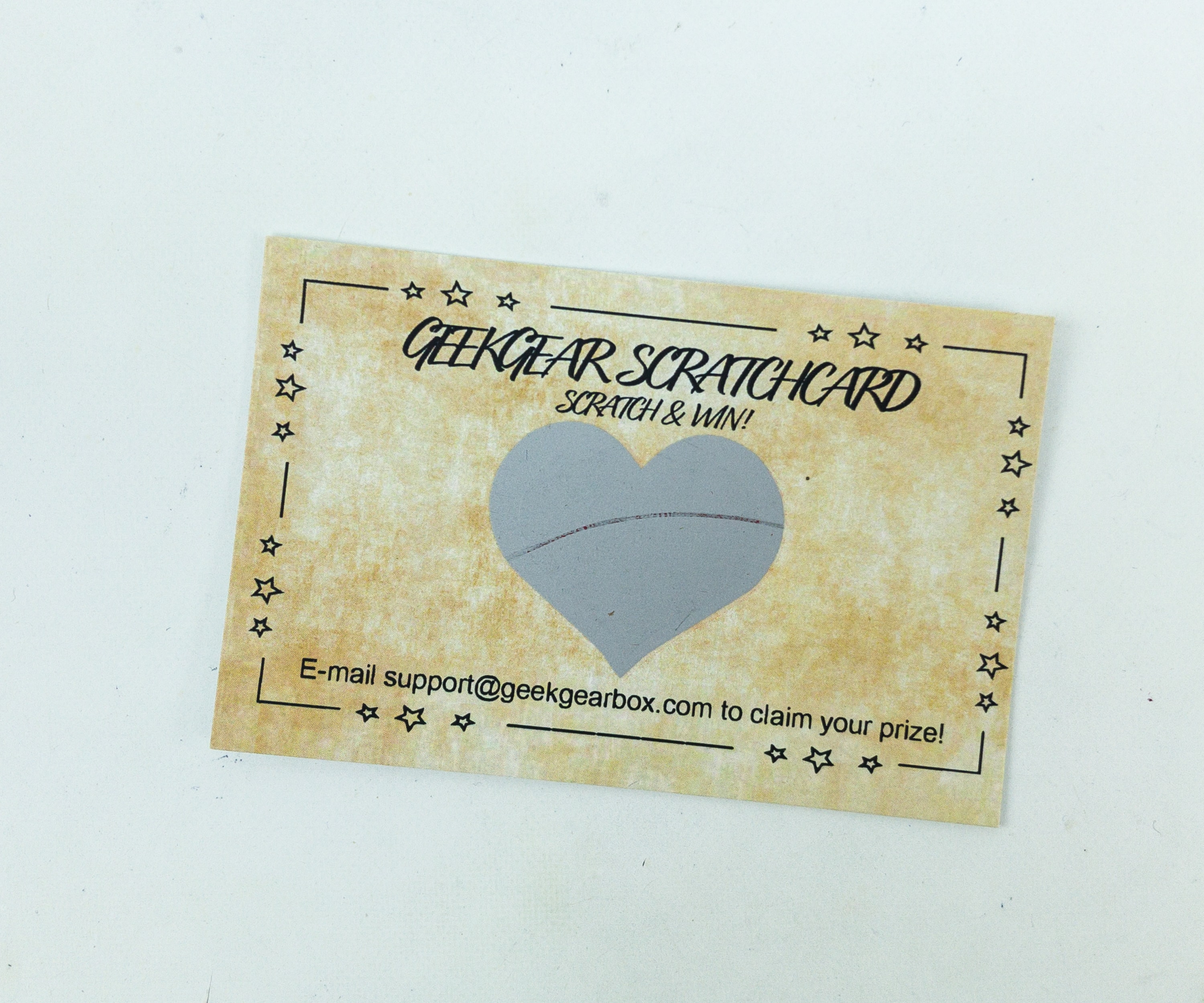 We also got a Geek Gear Scratch Card.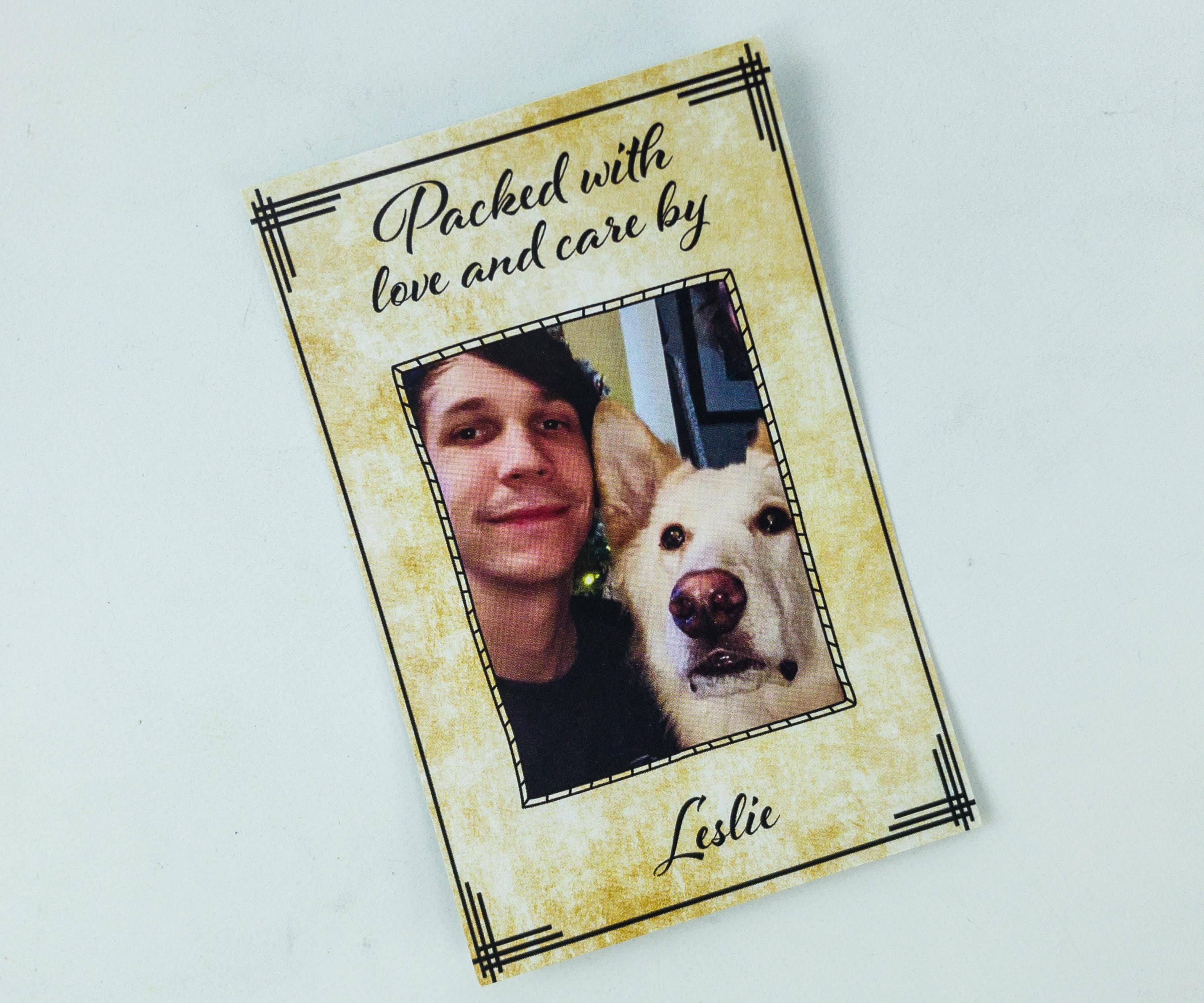 The whole box is packed with and love and care by Leslie!
Everything in my box!
Exclusive Licensed "The Wands Choose The Wizard!" Print. The licensed exclusive print for April features the different wands from the Wizarding World!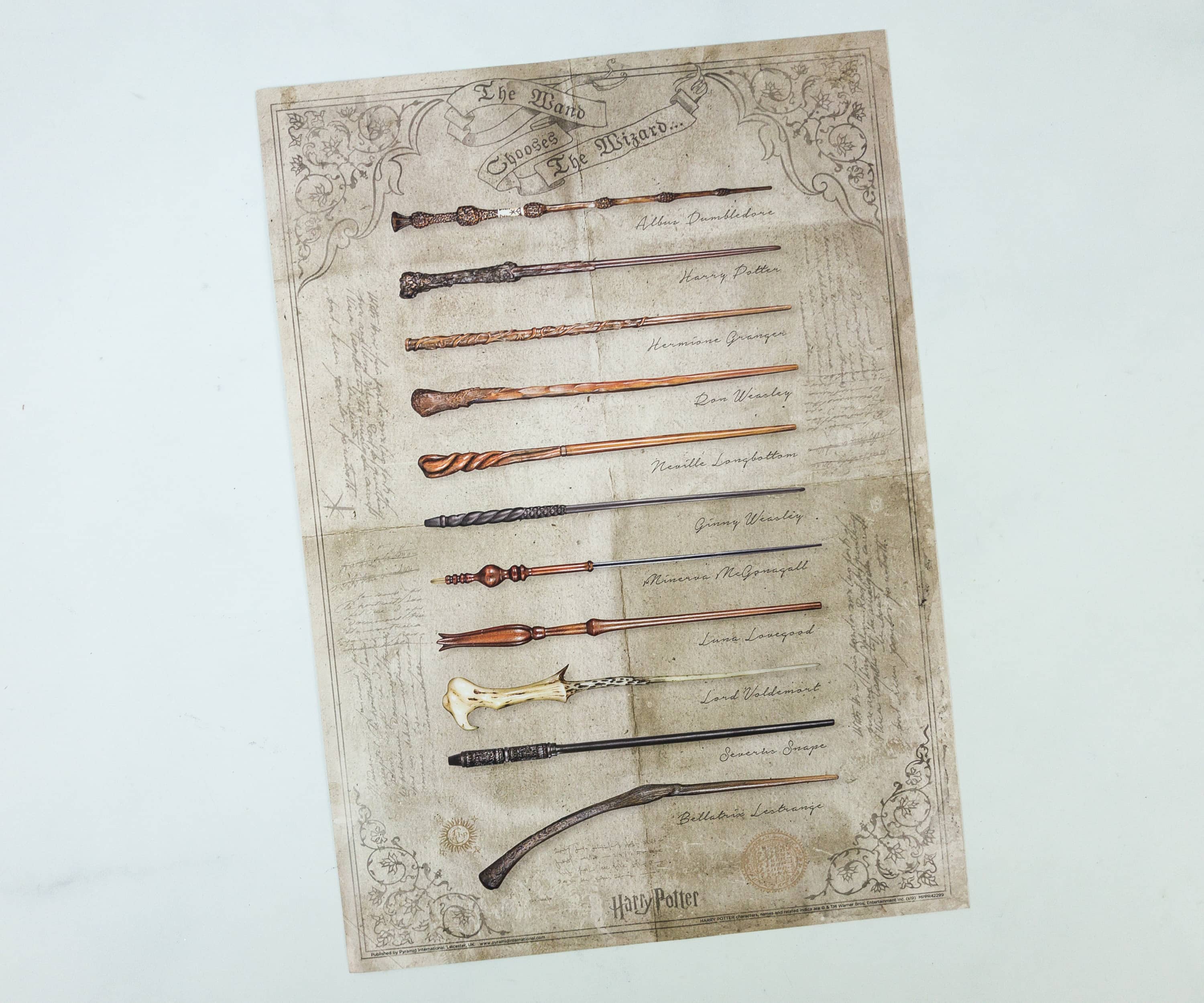 I like that they included the names of the owners of each wand. My favorite, aside from the Elder Wand, is Professor McGonagall's. I also adore the eccentricity of Bellatrix's wand. I found Voldemort's wand scary because of it's resemblance to bones.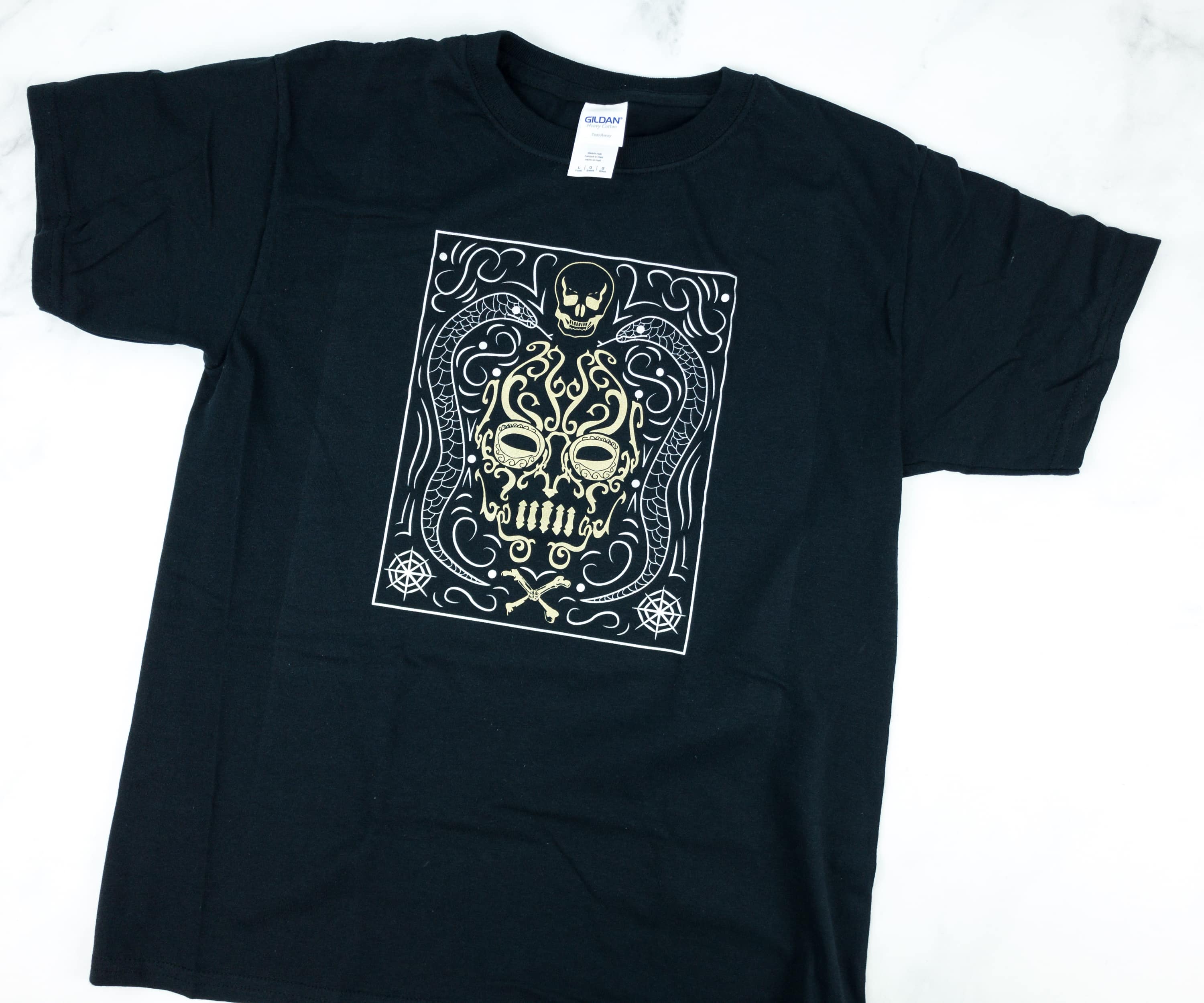 Dark Arts T-Shirt. If you're fond of the Dark Arts, you'll find this shirt cool rather than creepy!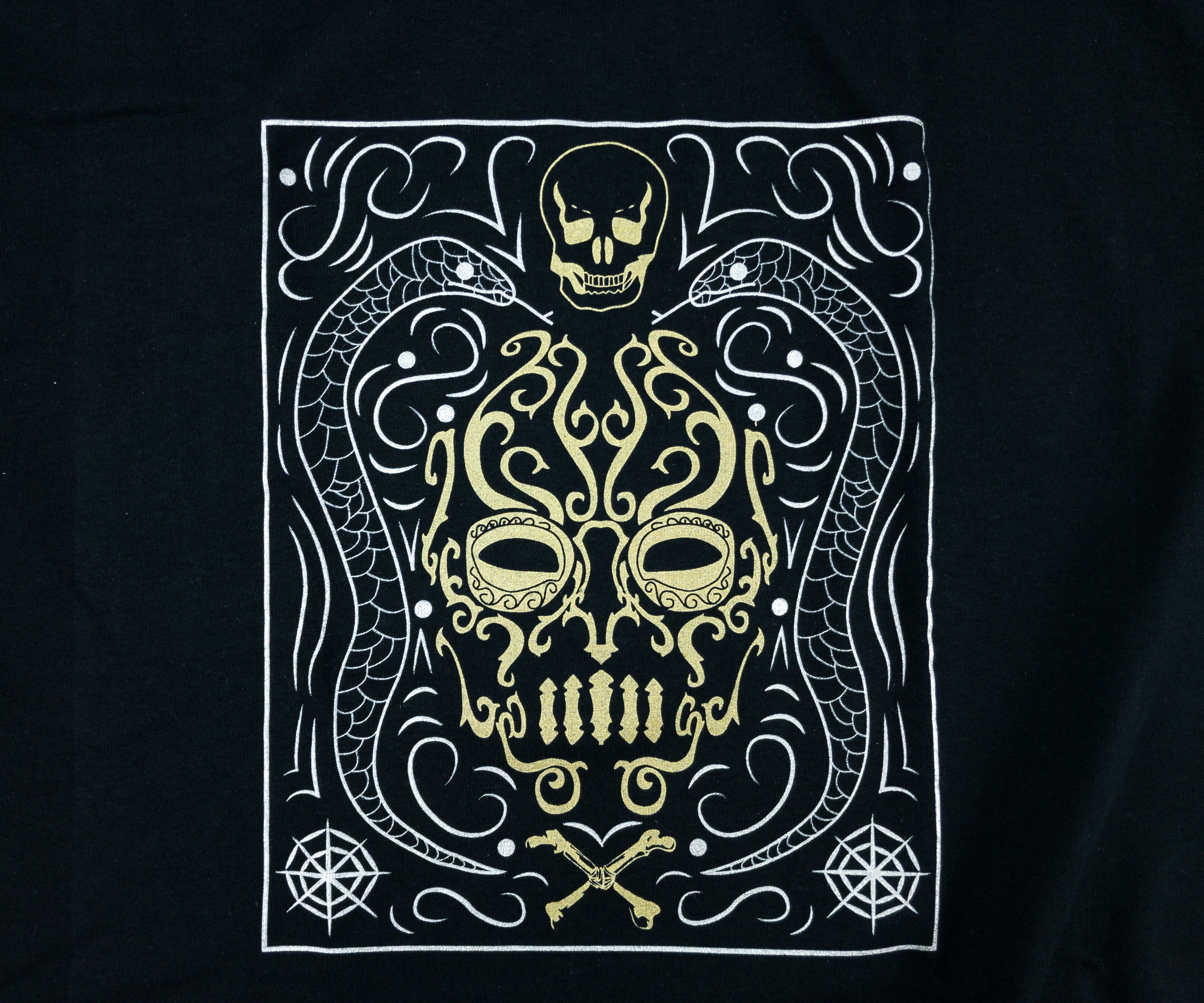 I think this is a nice black shirt with an awesome print in white and gold. From afar, it looks somewhat like a rock band shirt.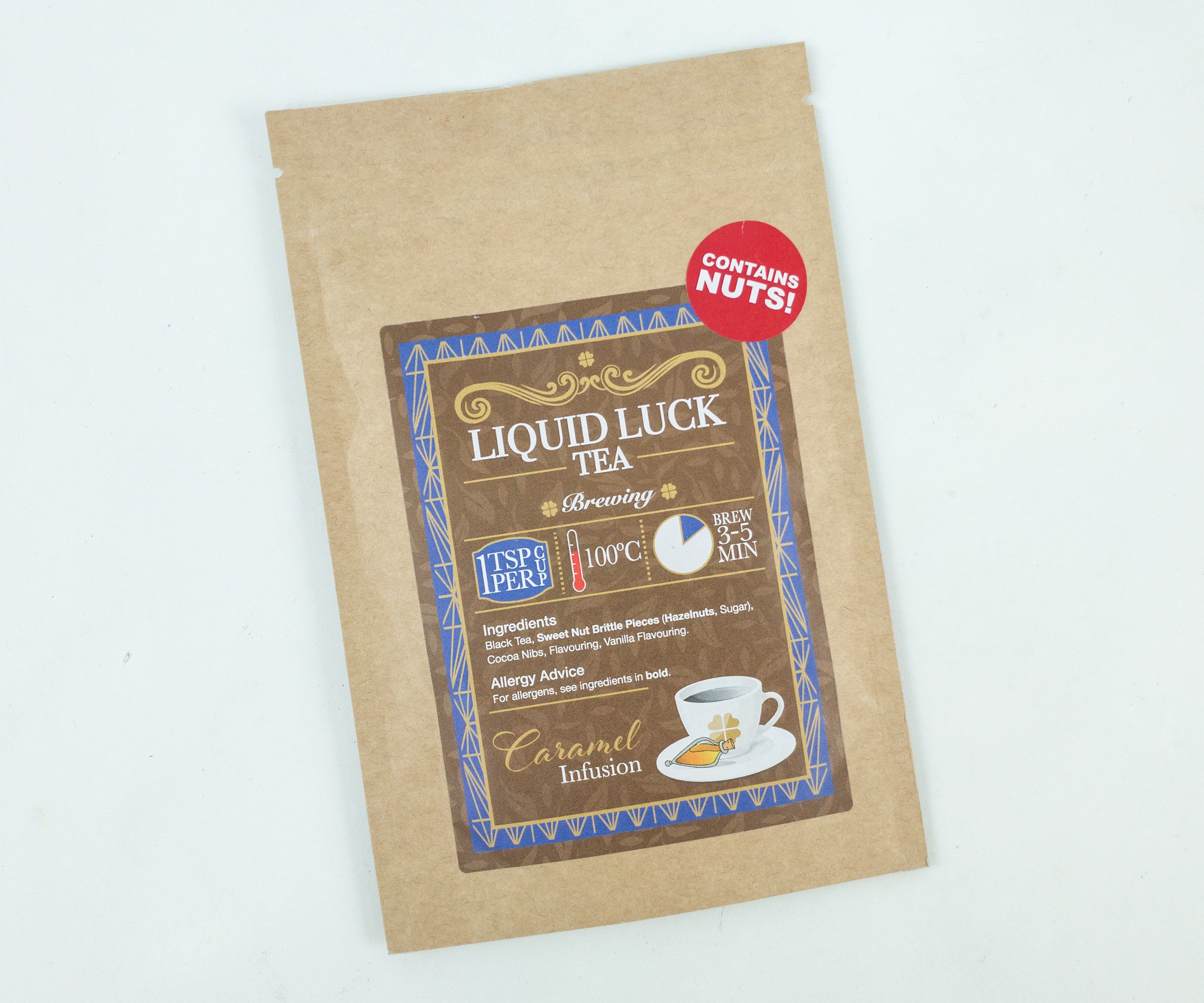 Liquid Luck Tea. It's a combination of black tea, hazelnuts, cocoa nibs, and vanilla. To prepare, just brew a teaspoon per cup in 3-5 minutes at 100°C.
MT Butterscotch Fudge. To pair with the tea, here are some Butterbeer fudge!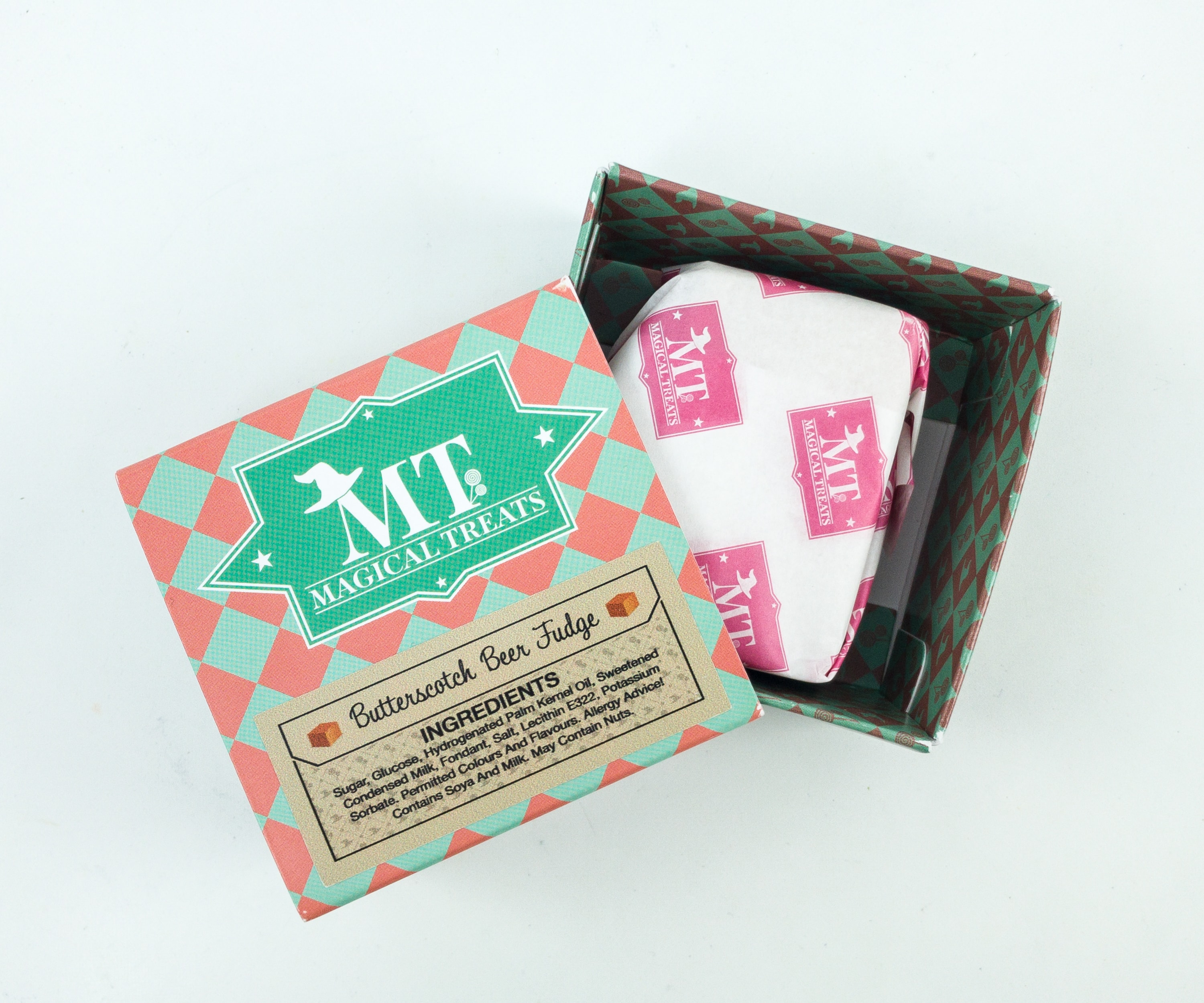 The treats are wrapped in a printed tissue paper and placed inside a giftable box. The box also lists the ingredients used in making this magical snack.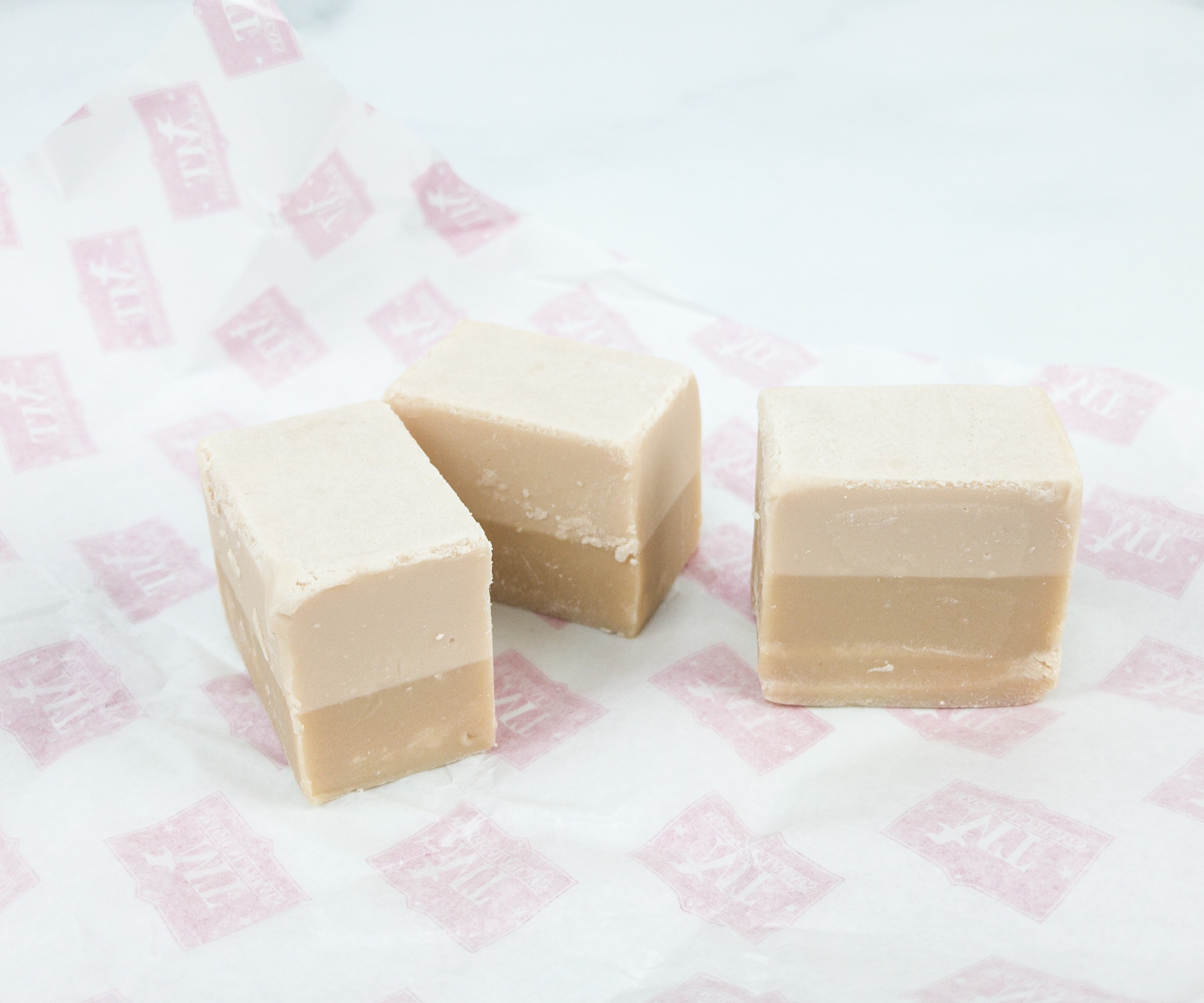 The cubes look exactly like how butterbeer would look in a mug, with the light-colored half on top resembling the beer's froth and the darker bottom which is the butterbeer itself.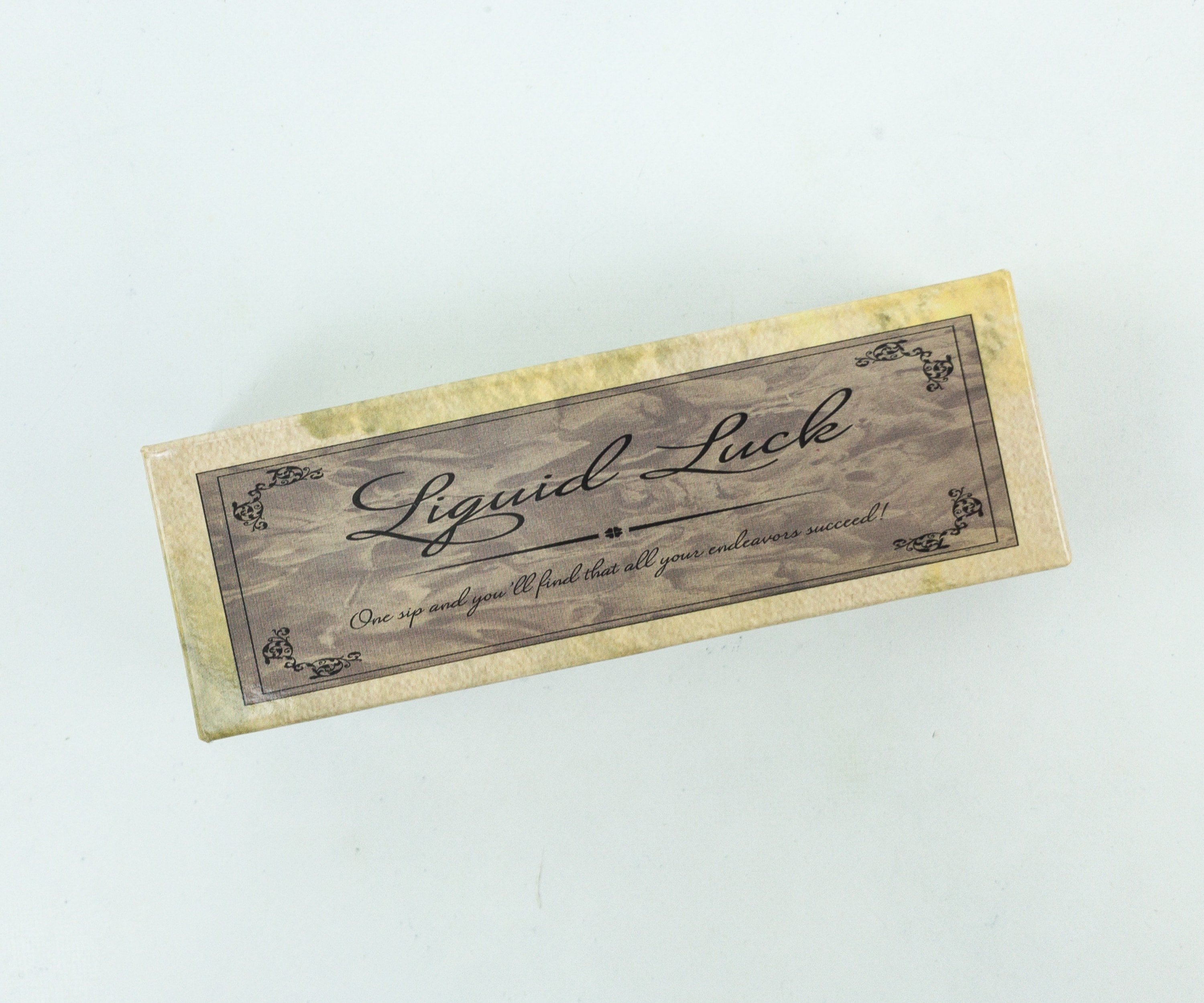 Liquid Luck Vile. I feel so lucky to get this replica of the Felix Felicis, also known as the Liquid Luck!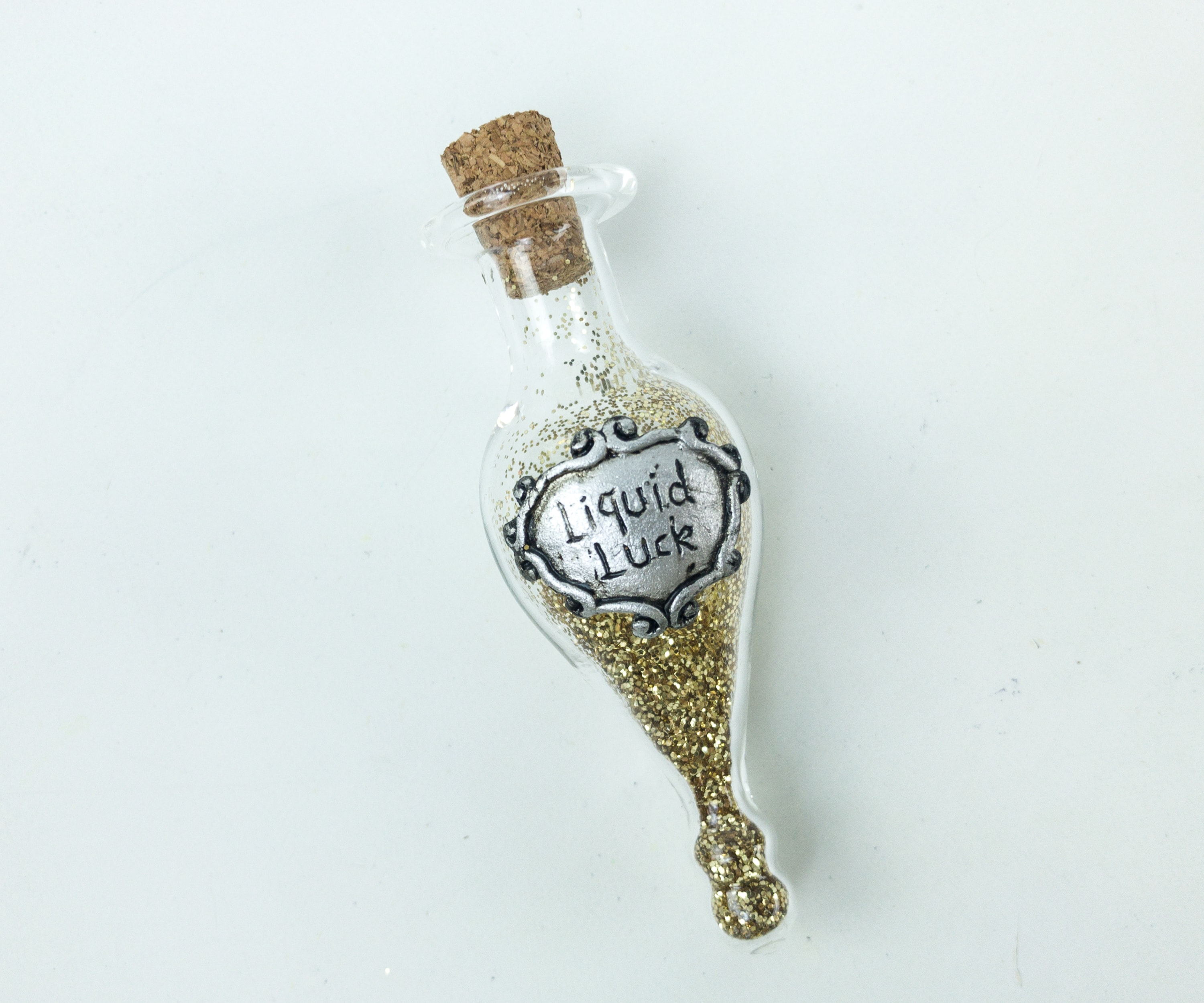 In the series, the drops are said to look like molten gold. As for the replica, they used gold colored glitters. It looks awesome!
Nathair Wand Unique Wand. Here's a familiar packaging that includes a wand from Noble Wands. For this month, I got the Nathair Wand.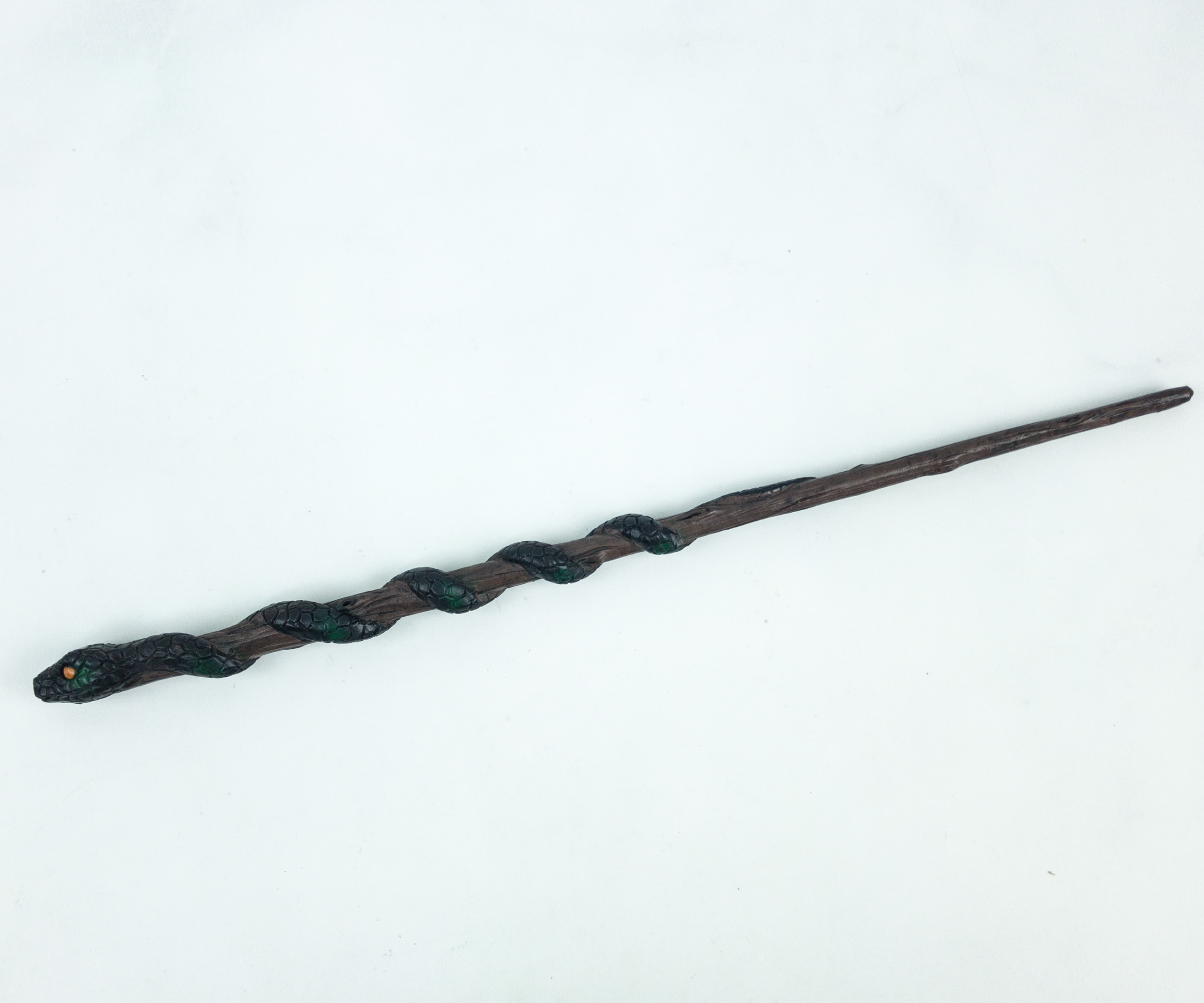 In the series, it's made with Black Ash and has a core of Snake Scale. Those details are perfectly shown in the replica.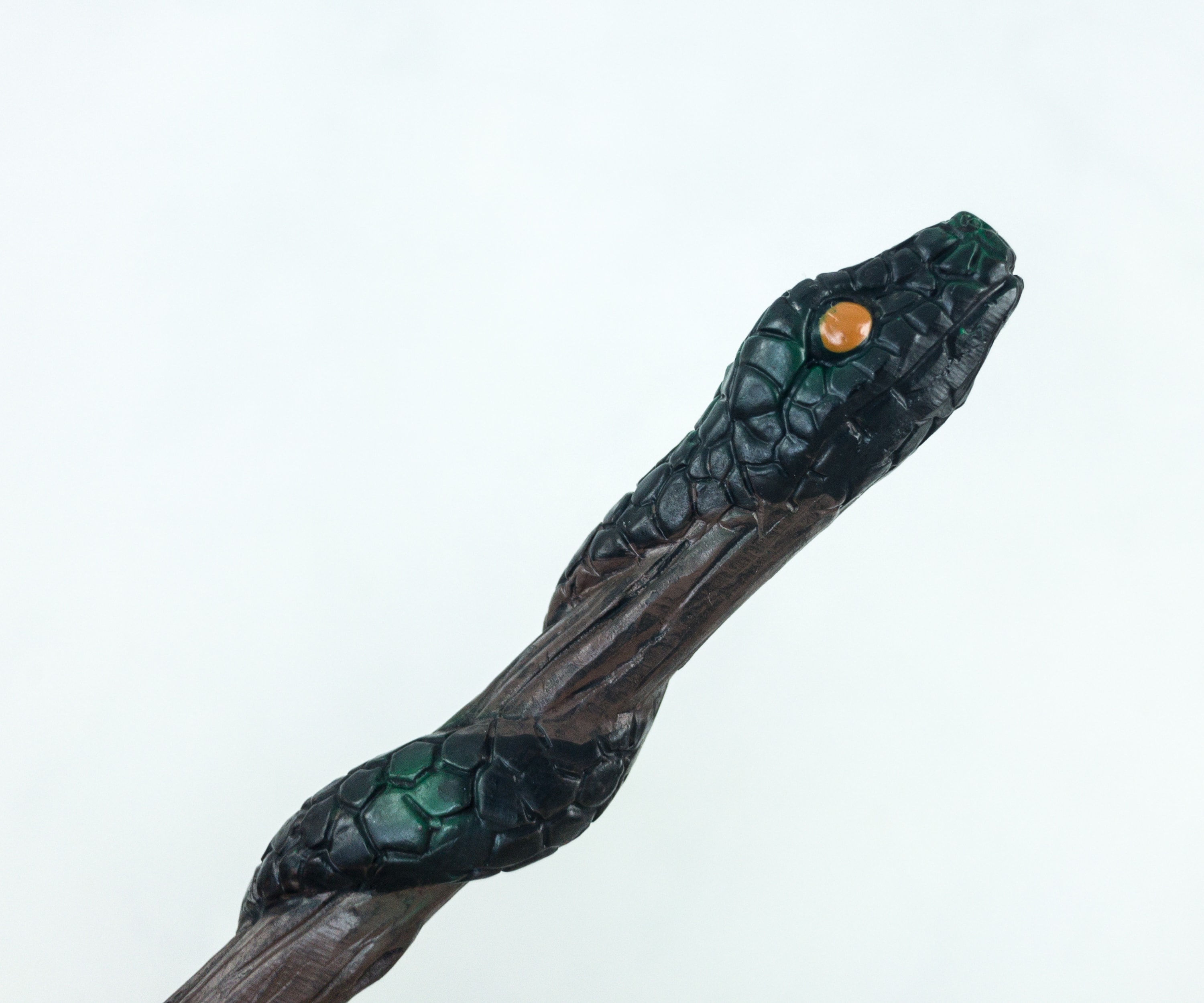 The wand even has a snake coiled on its wooden body. But as you look at the tip and the snake's head, it looks like they're merging into one.
I felt lucky when I got my hands on this month's box, as it contains a bunch of lucky charms and goodies! But first, let's talk about the missing necklace. It's said in the card that there's a Wizardry necklace, but we didn't find it in the box and Geek Gear sent me 2 bonus items in place of the missing one. I also like the Nathair wand! The Slytherin in me feels happy about it! The snake is fantastically detailed as well. I also like the cool black shirt, I wouldn't mind taking the Dark Arts if I am to get fantastic Dark Arts-themed stuff. The Felix Felicis replica is a nice addition too, they even made the contents of it look like little droplets of gold. Overall, this box is another hit for Potterheads like me!
What did you think of this month's Harry Potter Geek Gear box?
Visit Geek Gear World of Wizardry to subscribe or find out more!