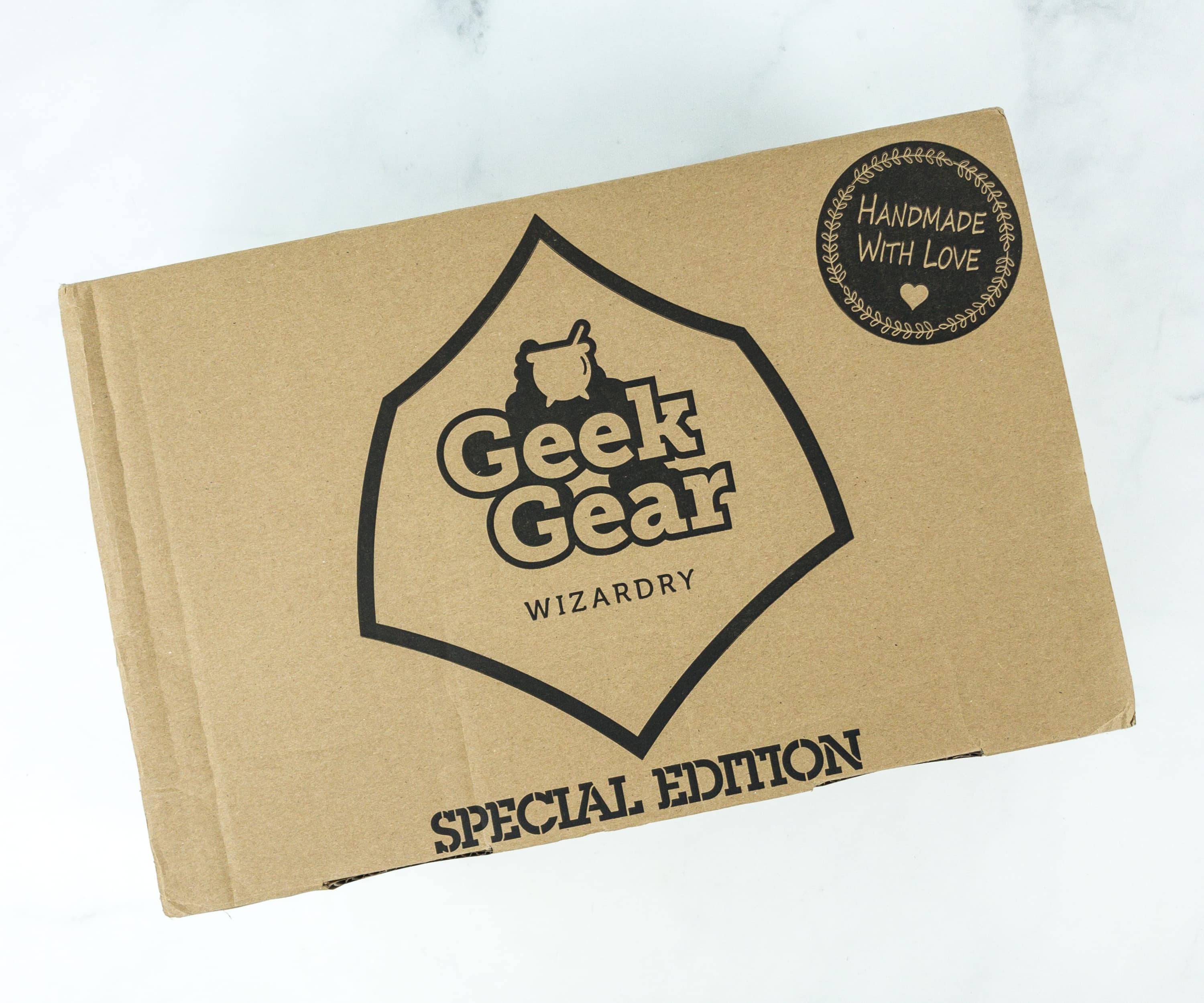 GeekGear WIZARDRY Special Edition is a bimonthly premium subscription box from GeekGear filled with awesome licensed and exclusive PREMIUM Harry Potter & Fantastic Beasts merchandise! Boxes are £44.99 +S/H with a £90+ value! (That's £50.98 shipped to US, about $68). In every box expect an exclusive t-shirt, an exclusive jumper/hoodie/long sleeve t-shirt, an exclusive premium artwork, and 3+ other premium products.
Although they're called special edition, don't be fooled – these are now a regular subscription, similar to Loot Crate DX! 
This is a review of the April 2019 Special Edition box.
DEAL: Save 10% on your first month! Use coupon code NEWSUB10. Or try SPECIAL15 to save 15%!
The box was £44.99 +S/H with a £90+ value (That's £50.98 shipped to US, about $68) and was limited to 750 units.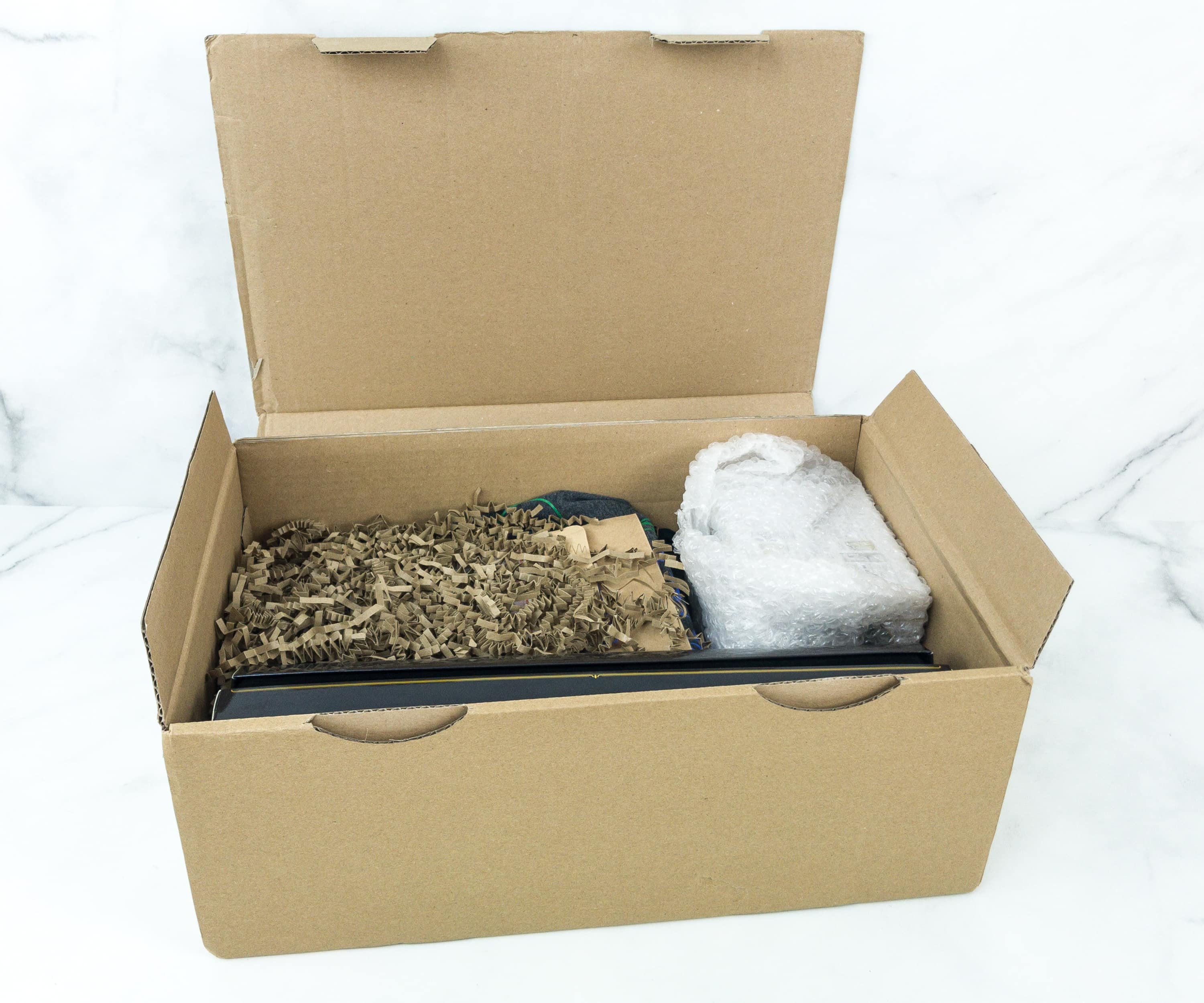 The box is filled with brown squiggles.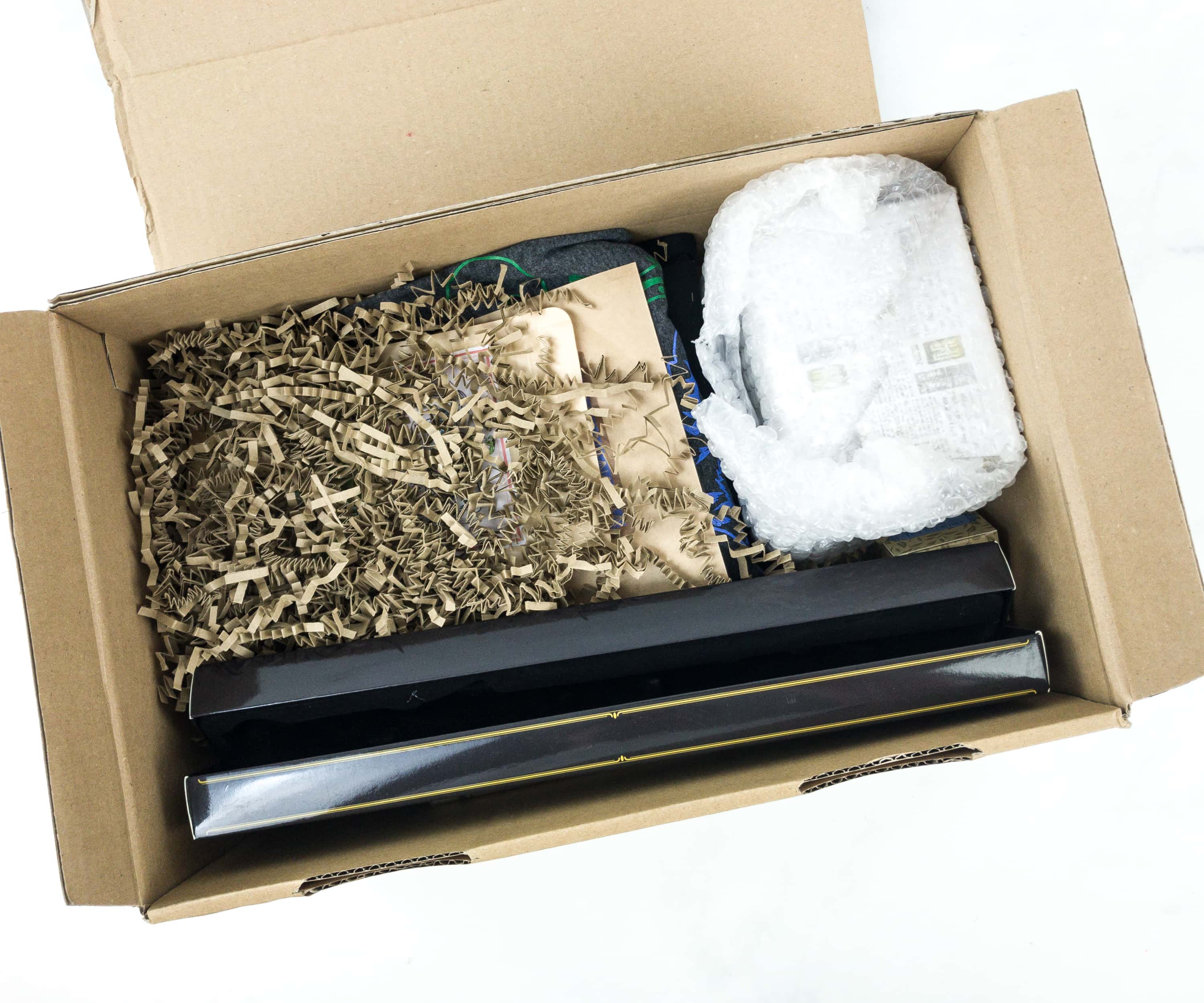 No need to worry when this thing is in transit!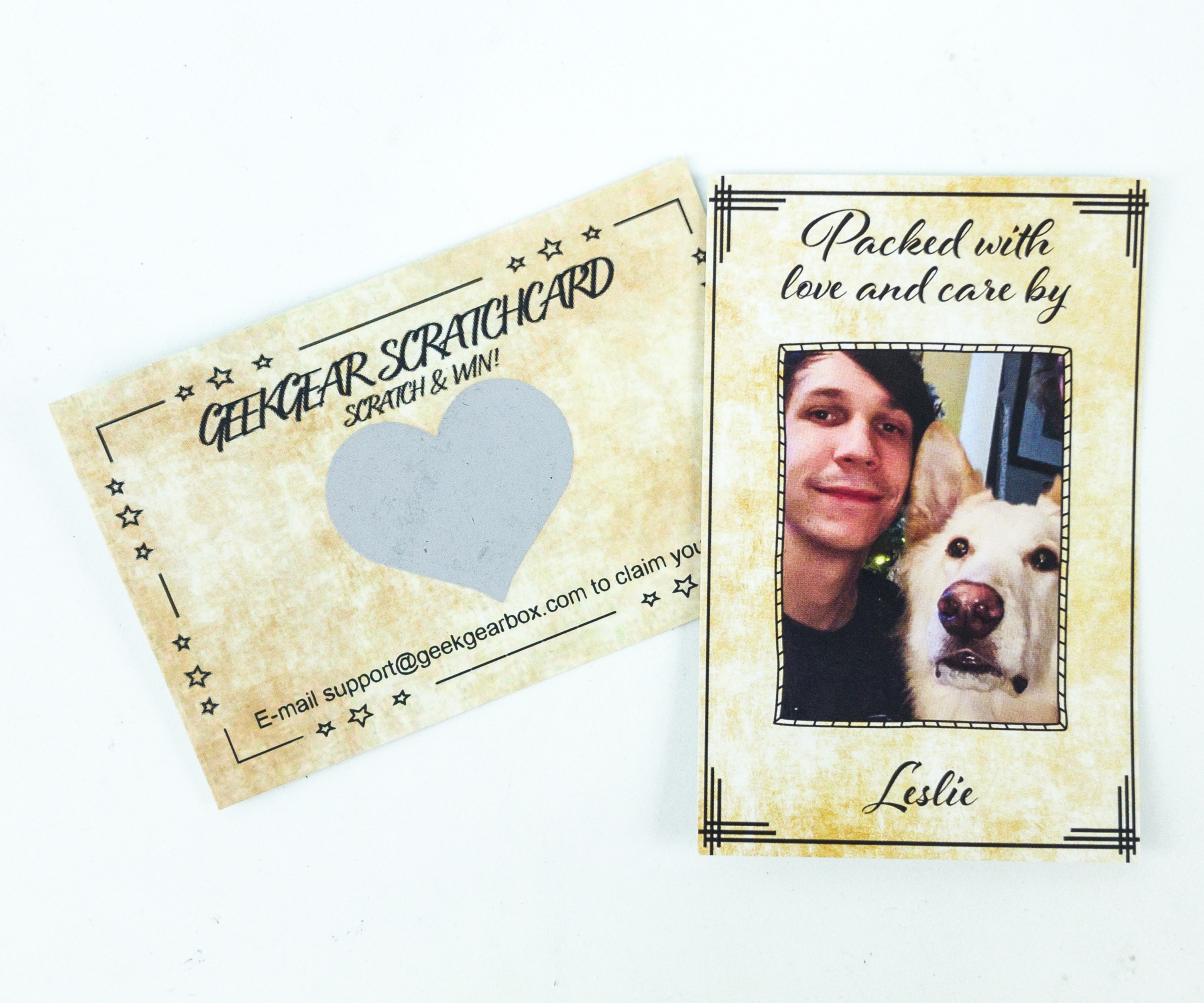 The whole box is packed with and love and care by Leslie! We also got a Geek Gear Scratch Card.
We got a 10% off our next renewal! Sweet!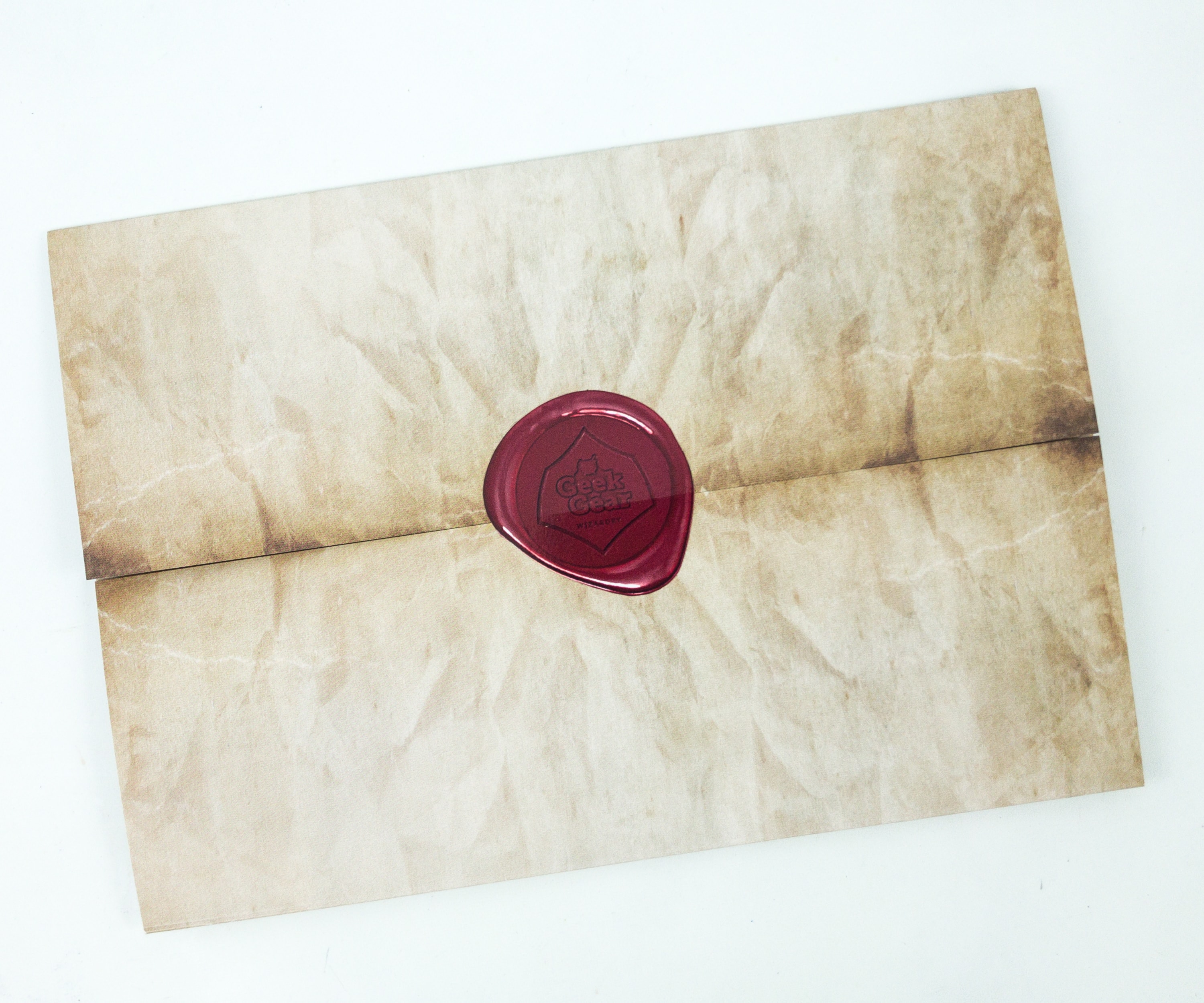 There's a letter sealed with the Geek Gear branding which looks like wax but it's actually printed.
It lists all the items in the box.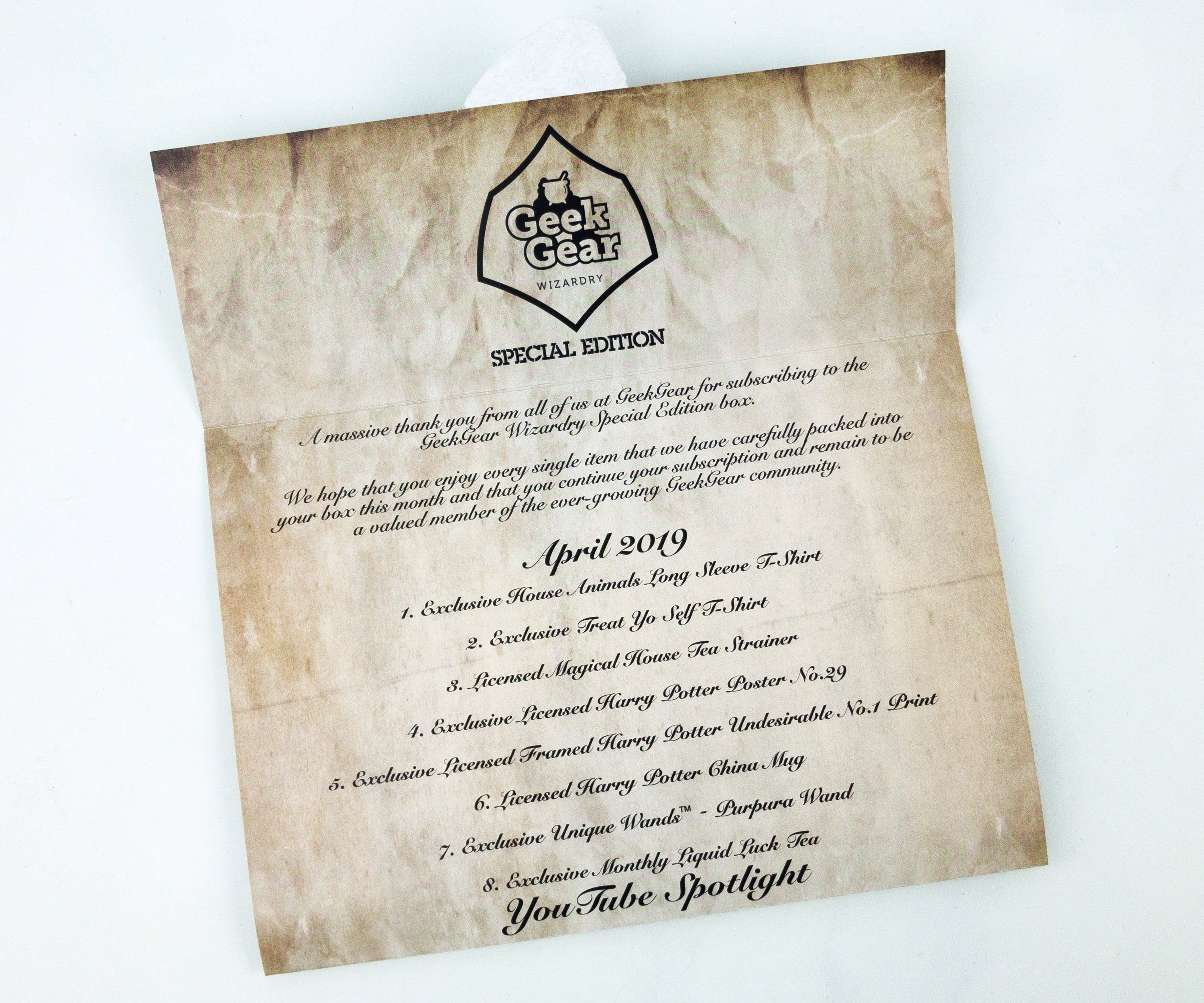 The box is jampacked with special items!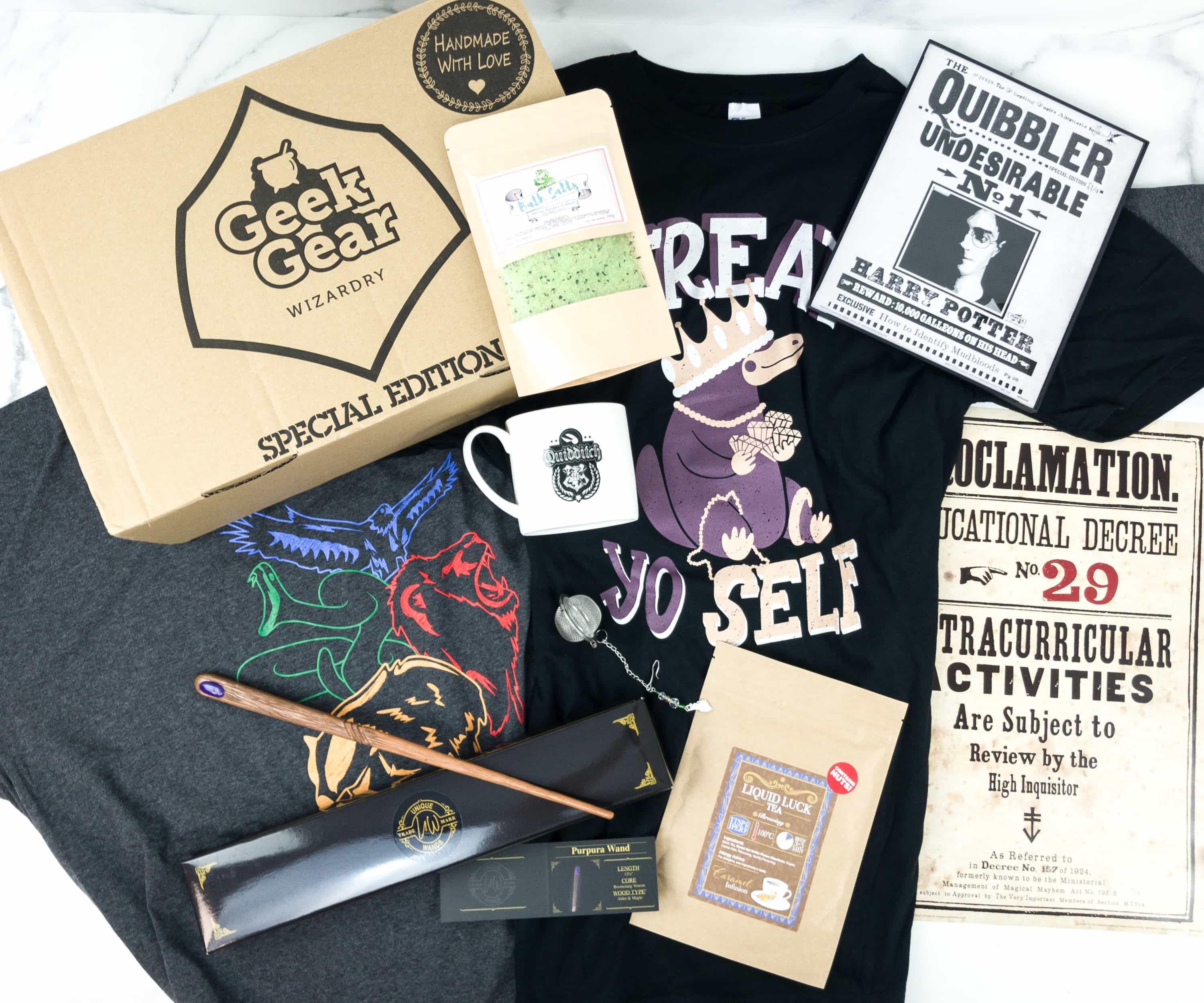 Everything in the April 2019 Special Edition World of Wizardry box!
Licensed Harry Potter Poster No. 29. The exclusive poster was rolled and packaged nicely!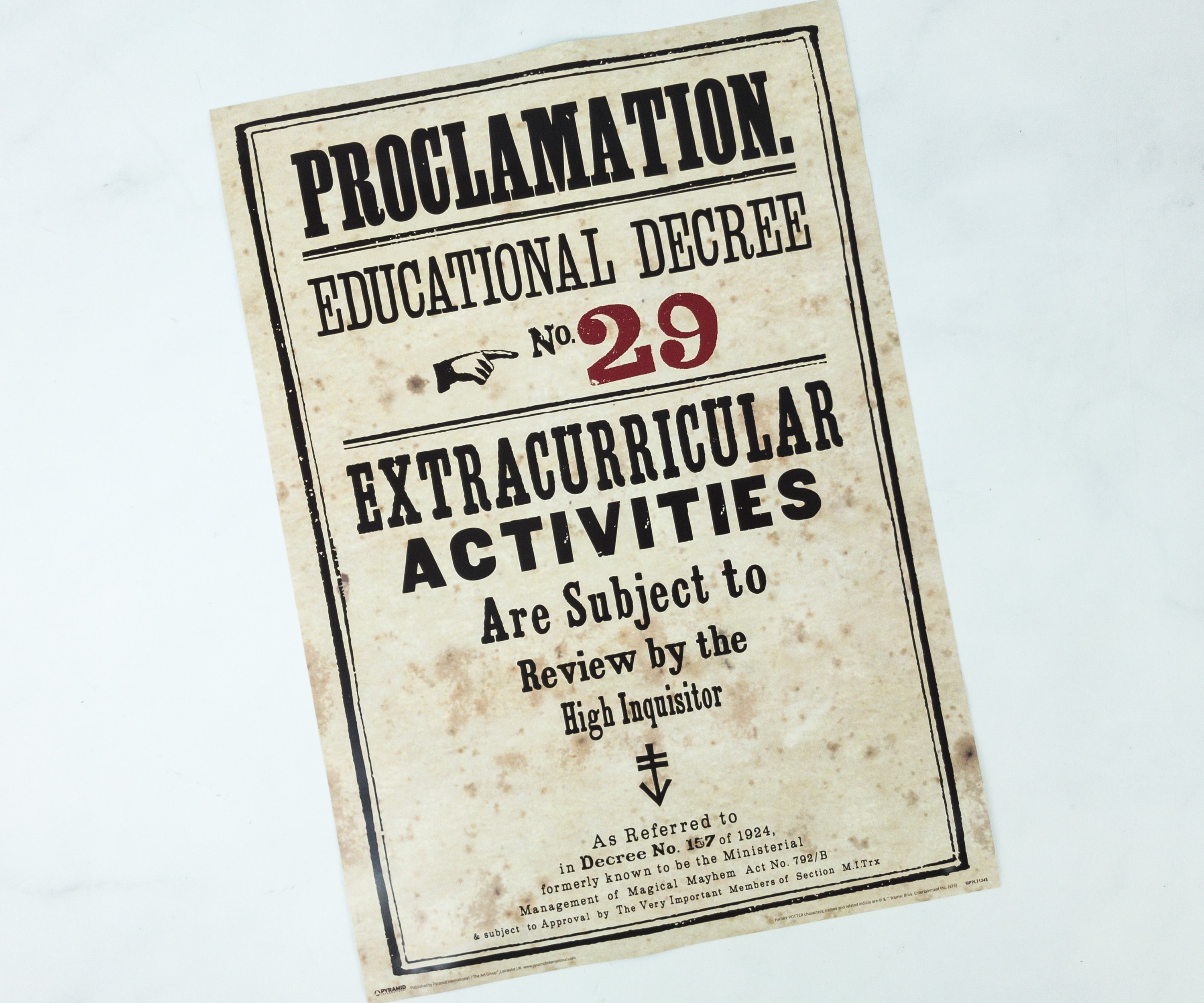 It is the 29th Educational Decree that Dolores Umbridge made and these Decrees were made or passed by the Ministry of Magic to control Hogwarts.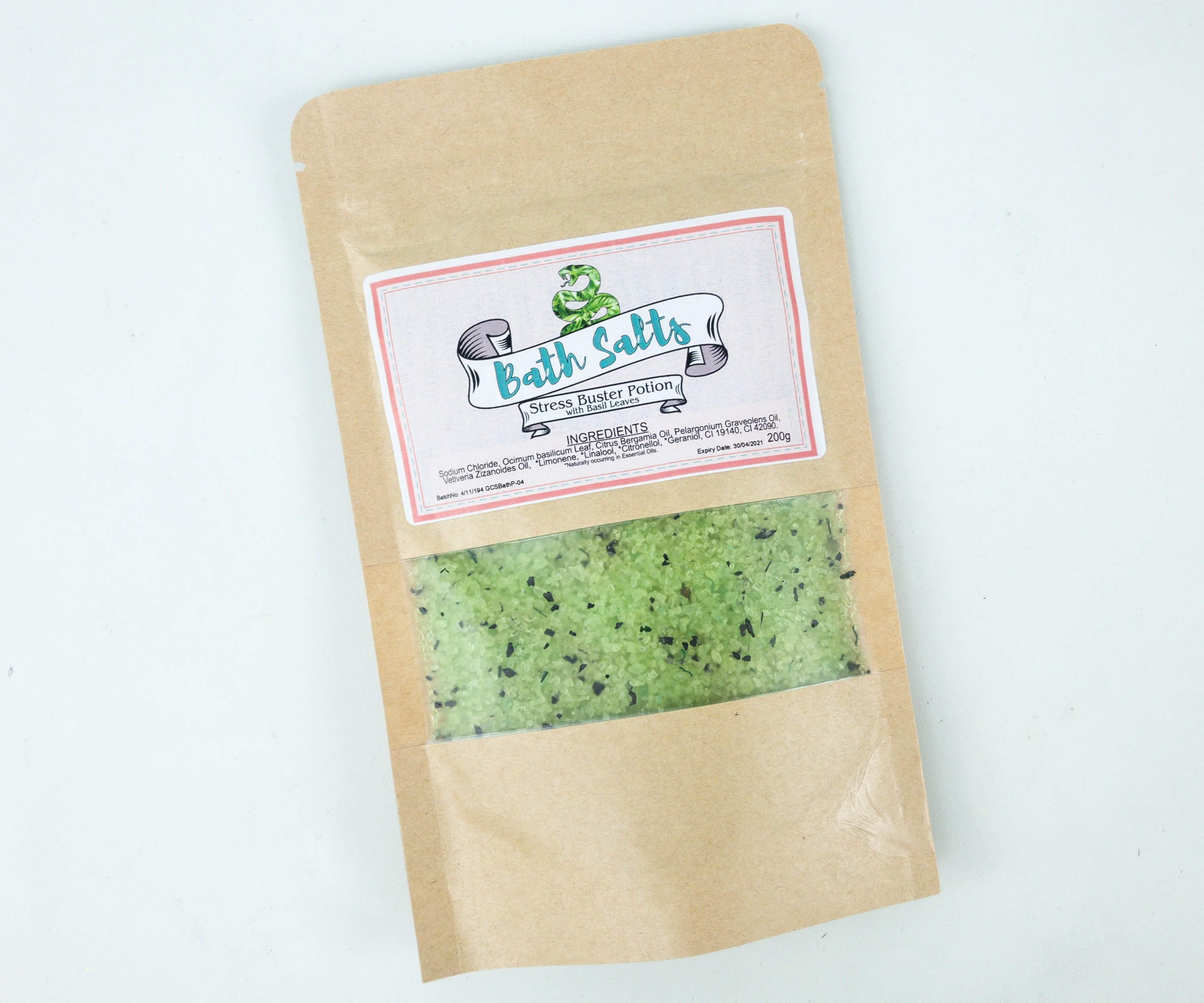 Stress Buster Potions Bath Salts. I definitely need these bath salts to help me relax and combat stress in the bathtub. No need to attend a potions class to formulate something to take your stress away!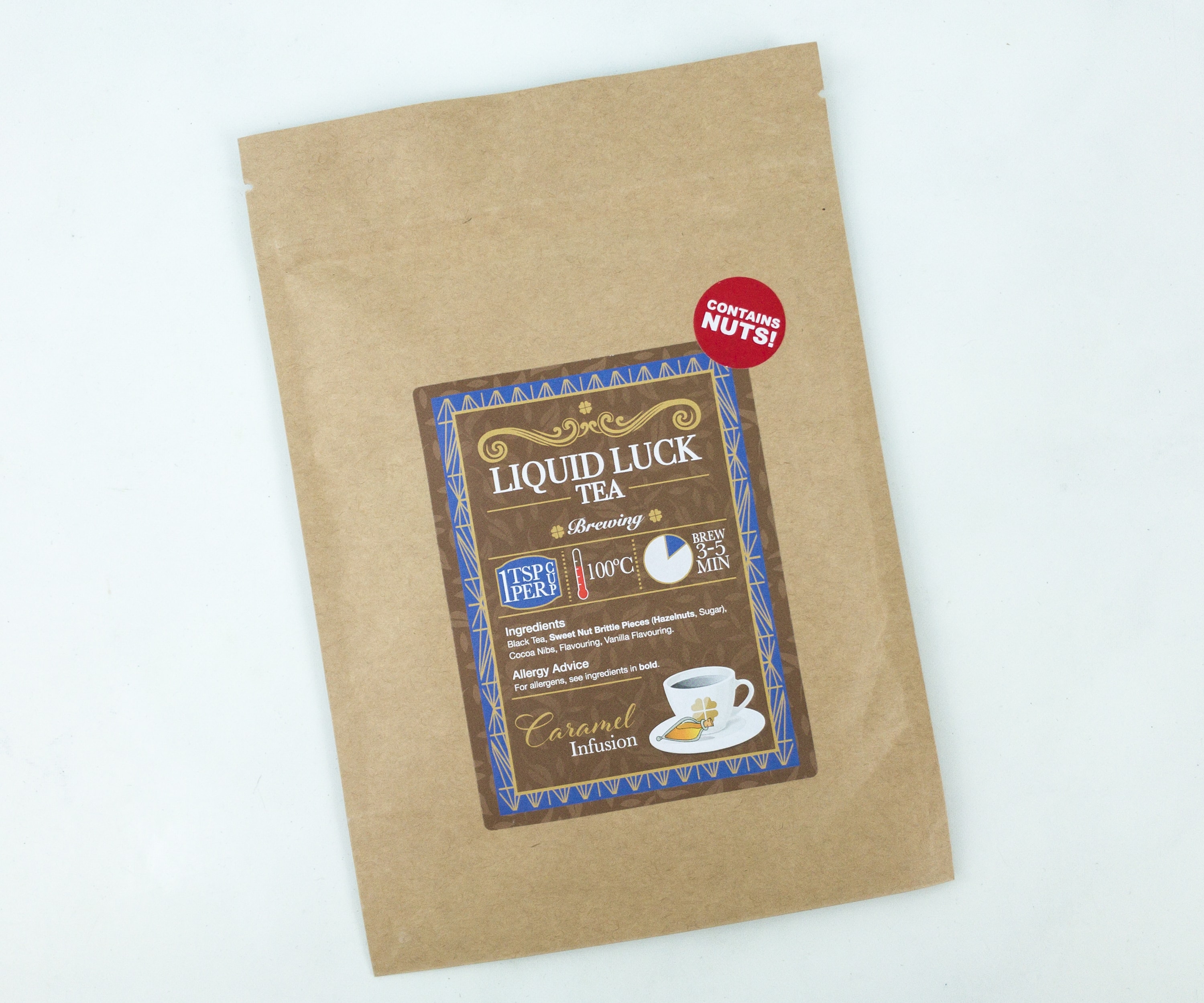 Liquid Luck Tea. This tea is a combination of black tea, hazelnuts, cocoa nibs, and vanilla. To prepare the drink, brew a teaspoon per cup in 3-5 minutes at 100°C.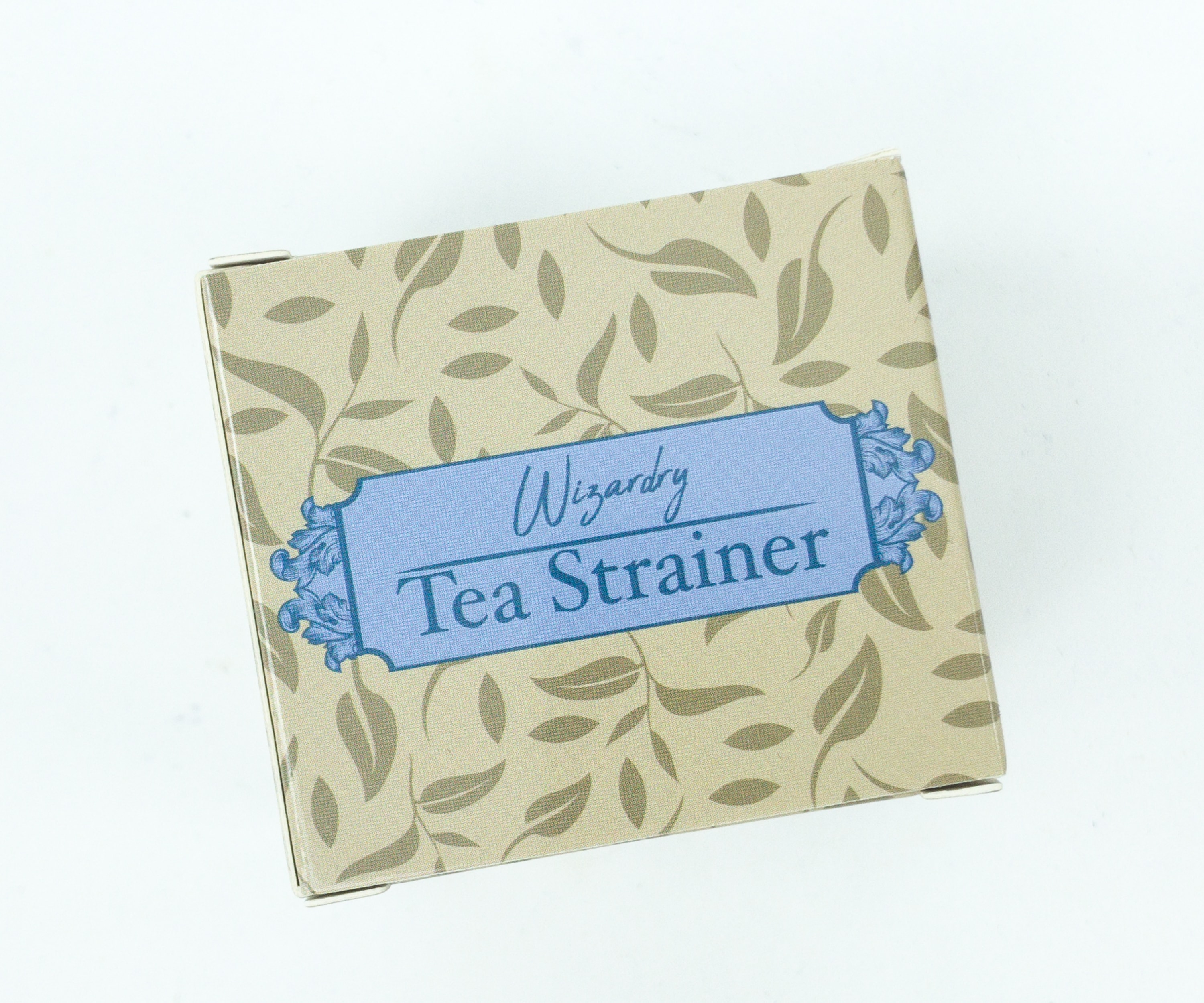 Licensed Magical House Tea Strainer. This item is something useful for the included tea pack!
To use with the Liquid Luck Tea is this small tea strainer. It makes loose leaf tea brewing easier and more fun!
The cute tea strainer also included a beaded chain with an owl charm at one end.
Open up, fill with loose tea leaves, close, steep, and strain! You'll have a warm, soothing tea in no time!
Licensed Framed Harry Potter Undesirable No. 1 Print. The licensed exclusive print for this month is an iconic Quibbler front page!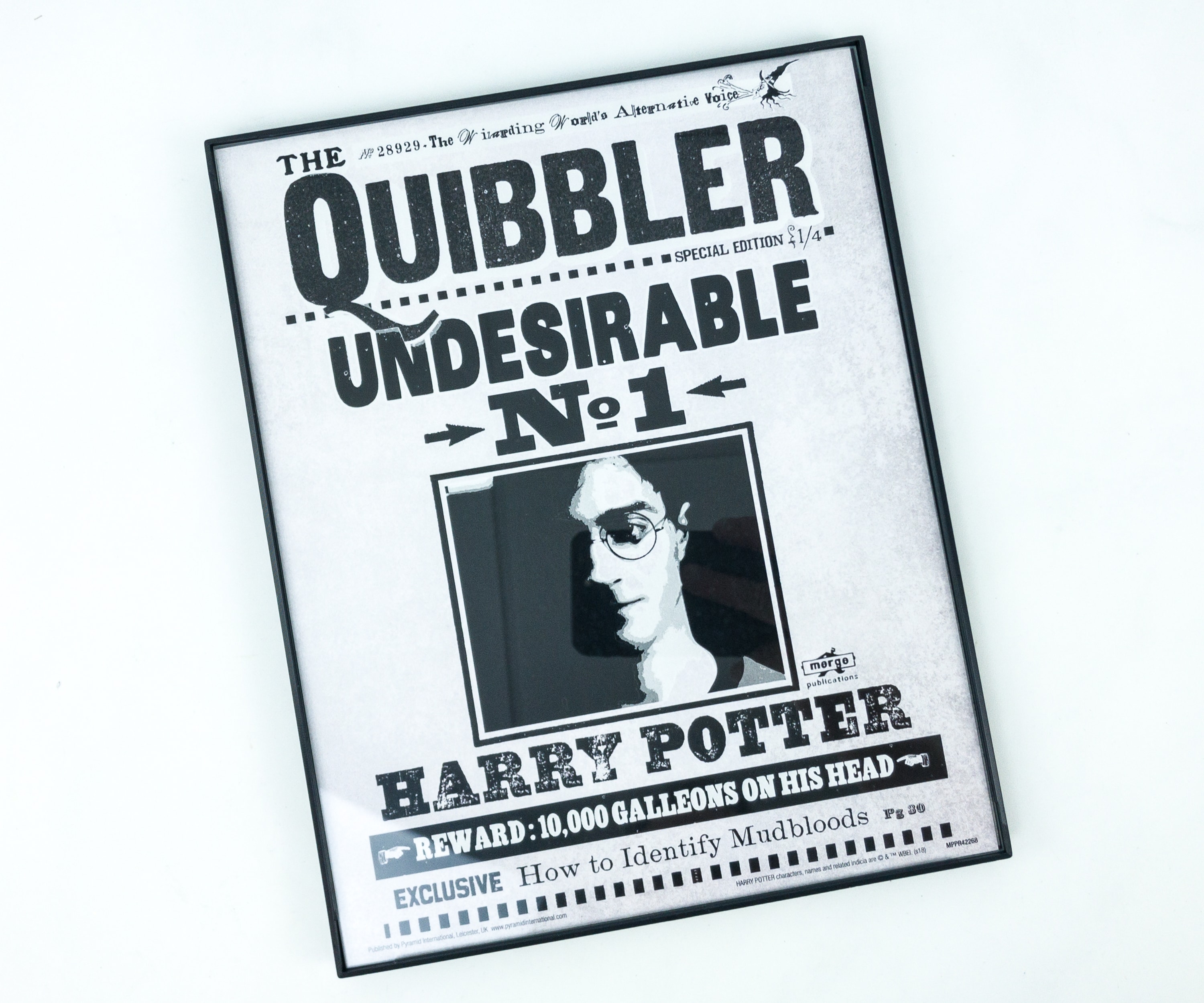 From 1997-98, Harry was marked Undesirable No. 1, it means that he is a criminally-wanted wizard by the Ministry of Magic.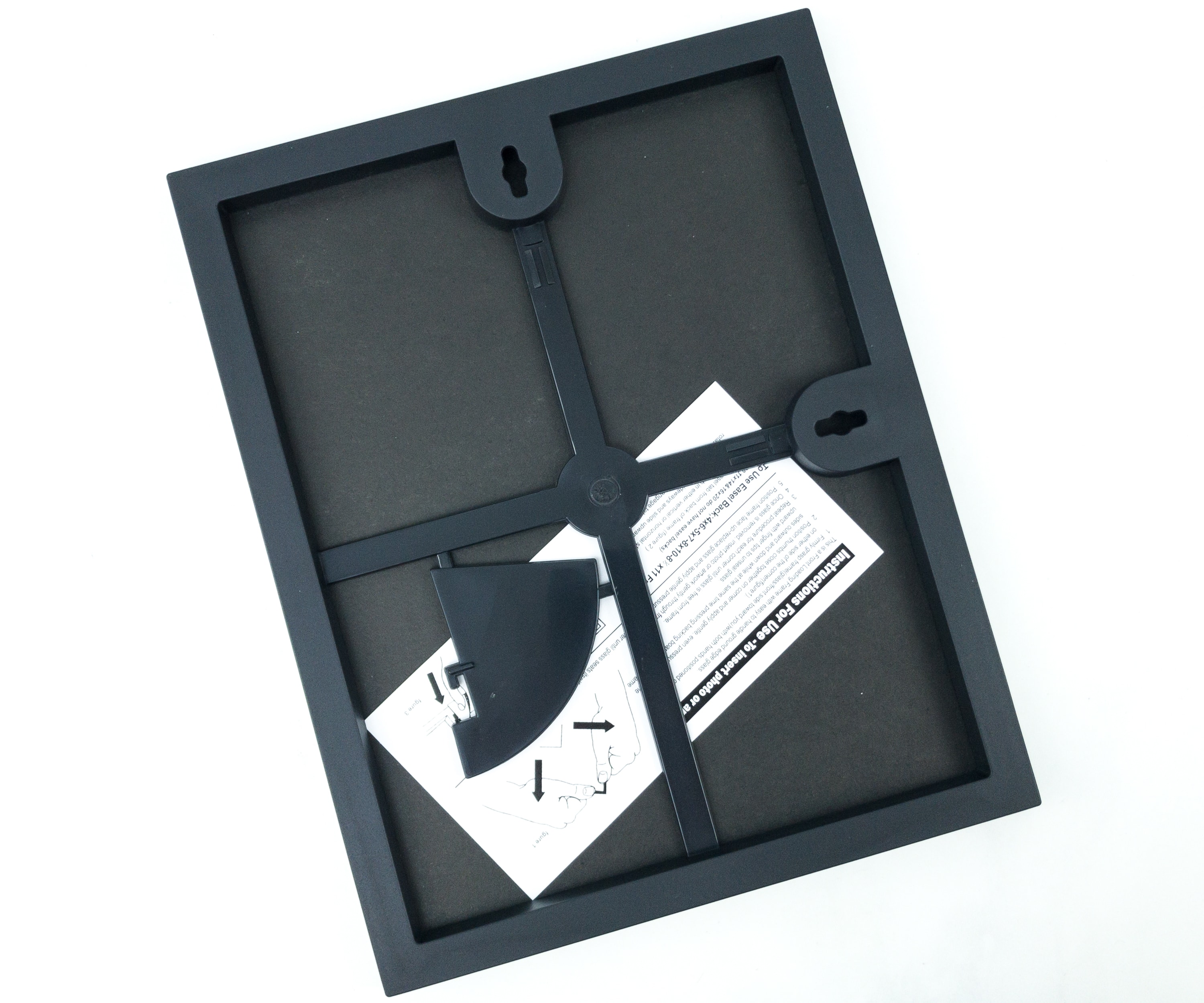 It arrived framed! There's an inset that contains all the instructions for use.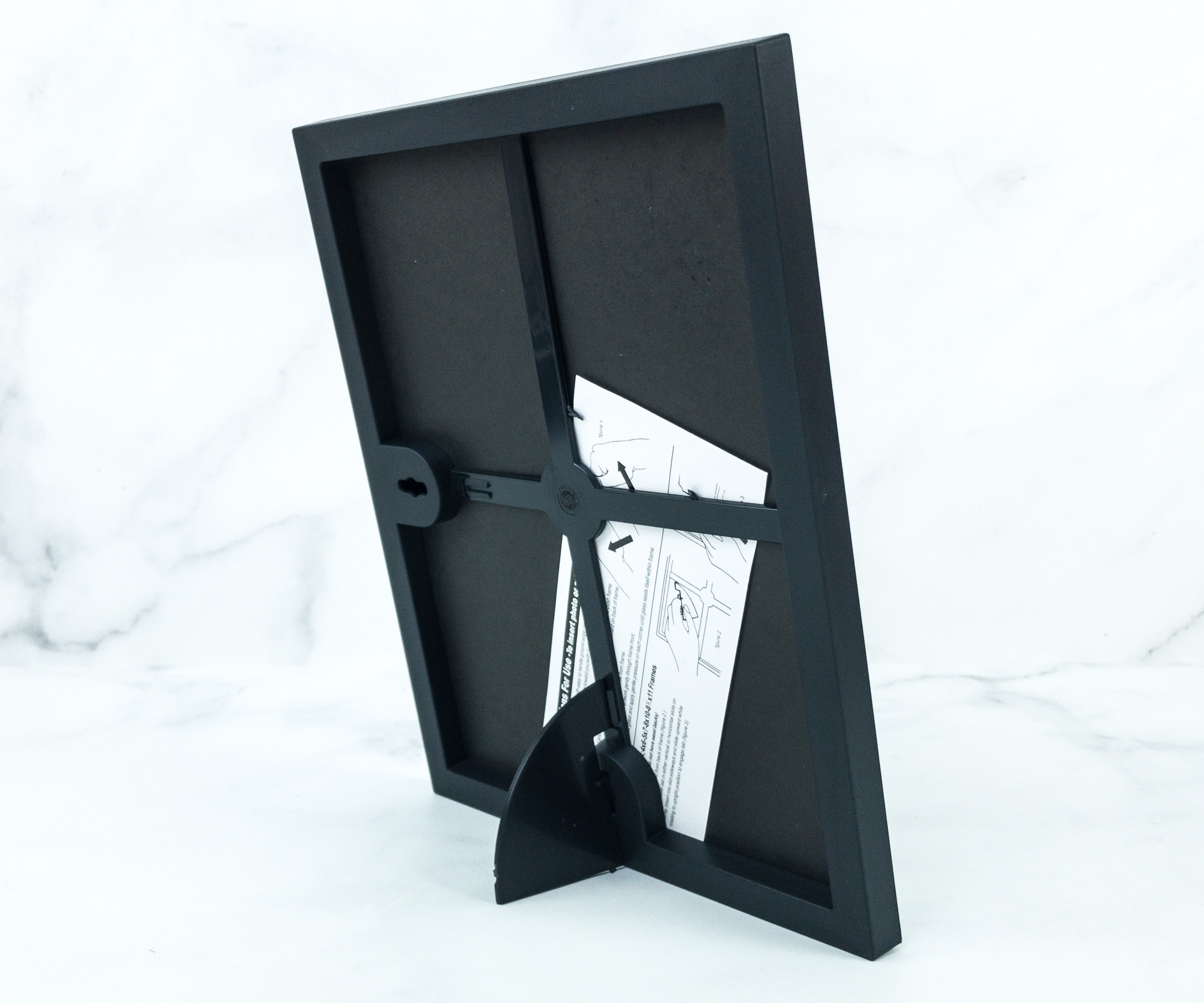 Aside from hanging the art print on the wall, you can make it stand on a desk too!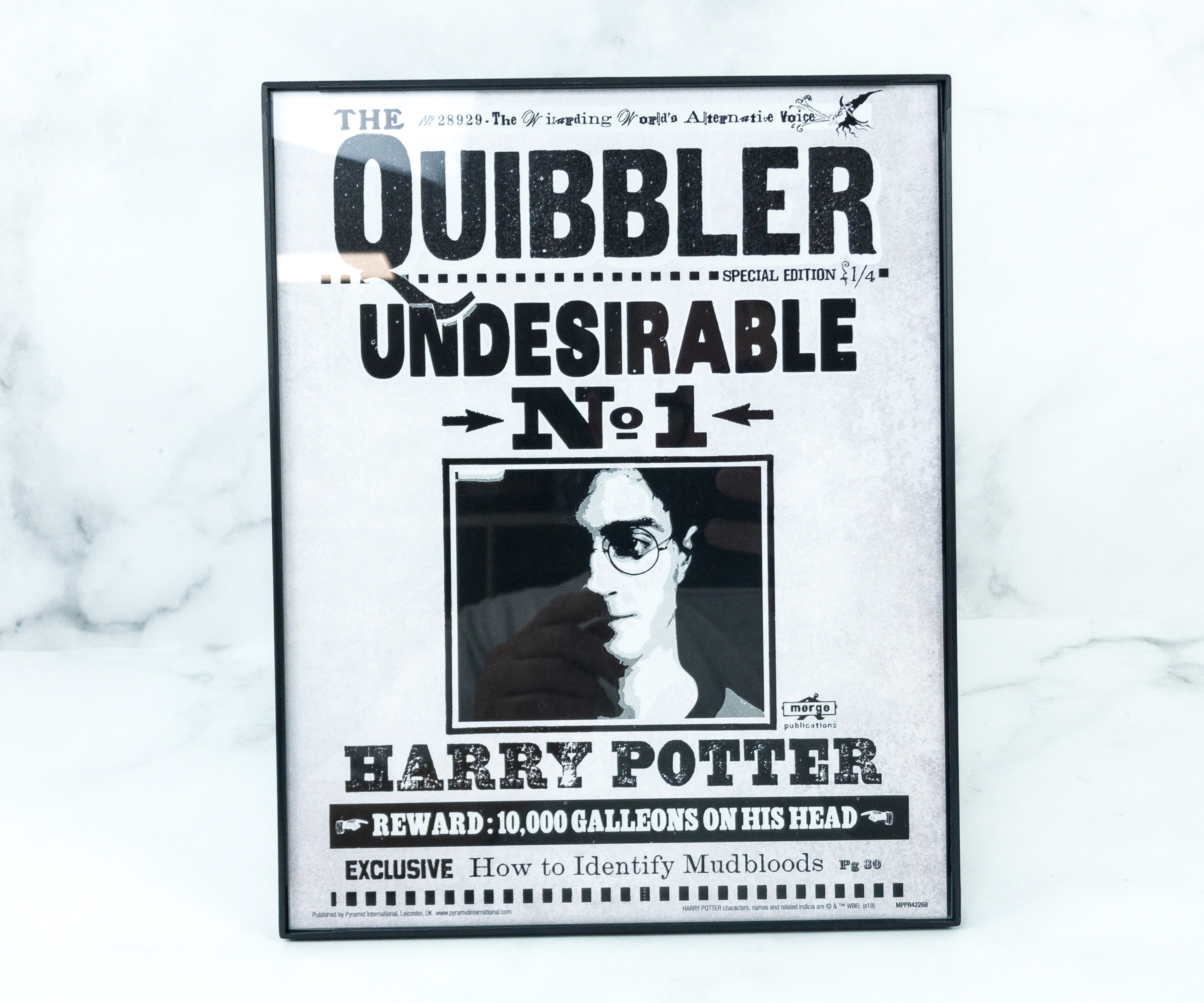 Harry's looking like a real criminal on this photo, and there are others marked as desirable, such as mudblood sympathizers, and the members of the Order of the Phoenix.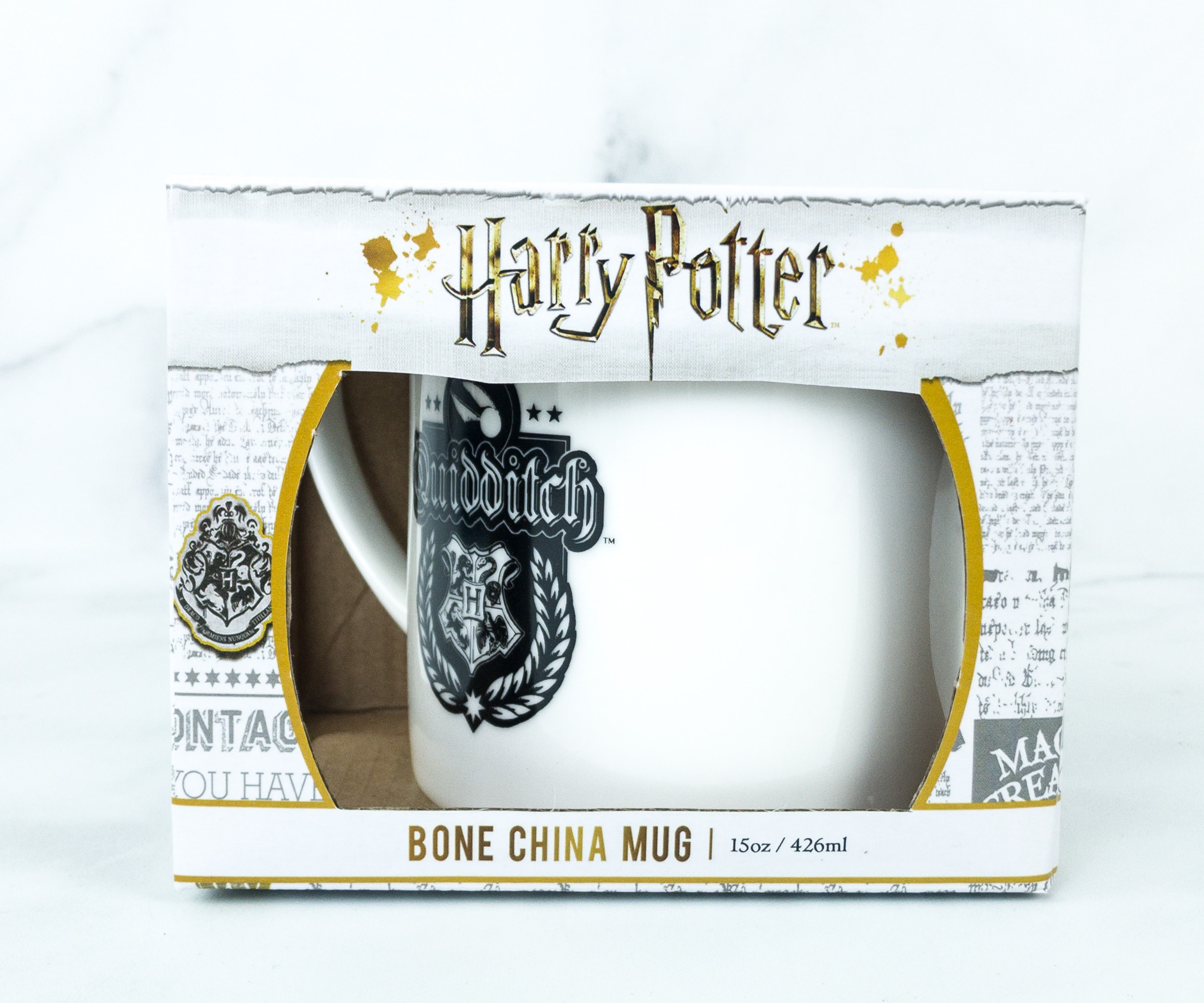 Harry Potter China Mug. Another item in this box that will be very useful, especially with the tea inclusions, is this bone China mug.
One of the mug's side features the Harry Potter logo.
The other side has the word Quidditch and Hogwarts' emblem.
Inside, just placed on the rim, is the Golden Snitch!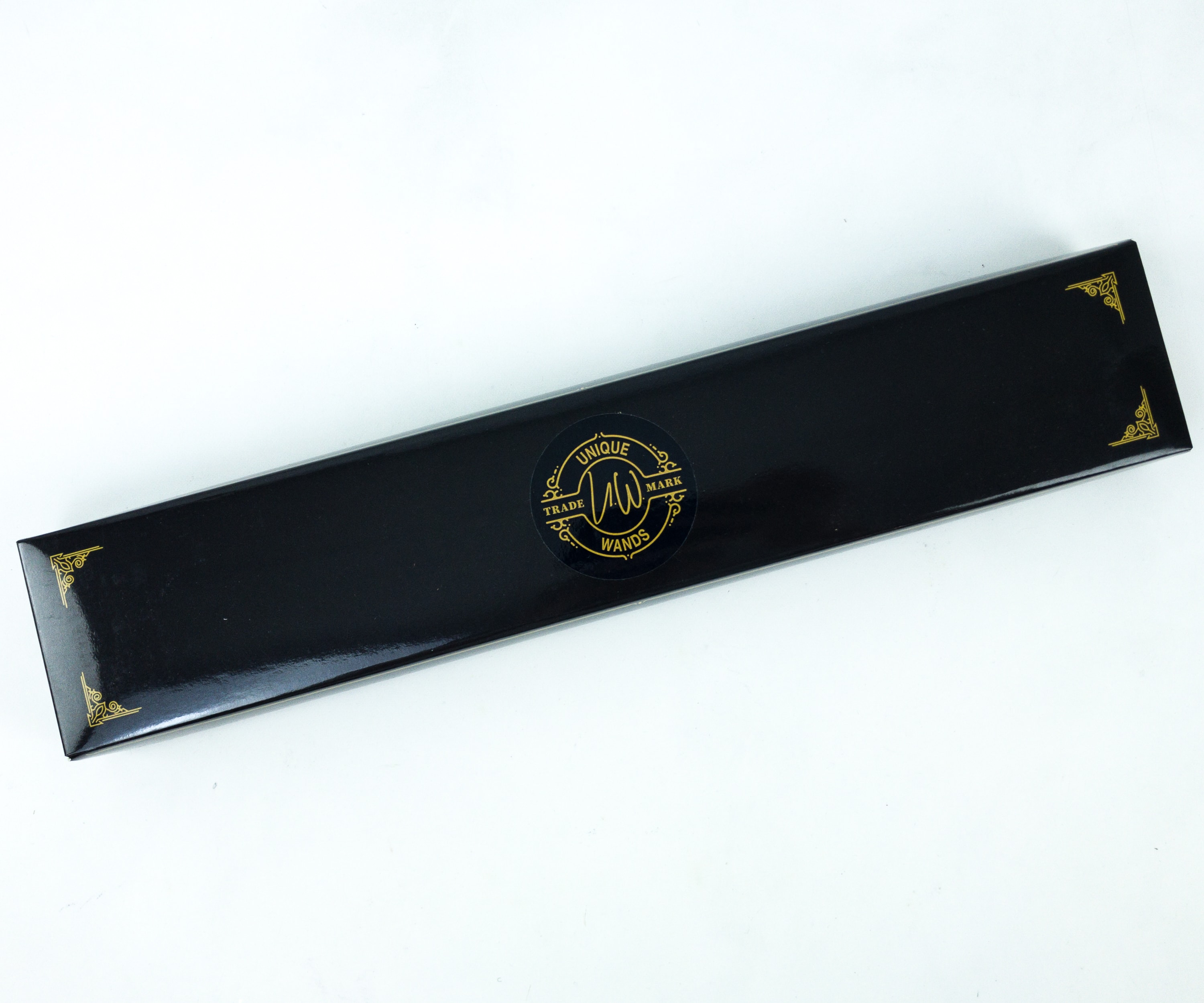 Unique Wands Purpura Wand. Here's the familiar elegant box that includes a wand from Noble Wands!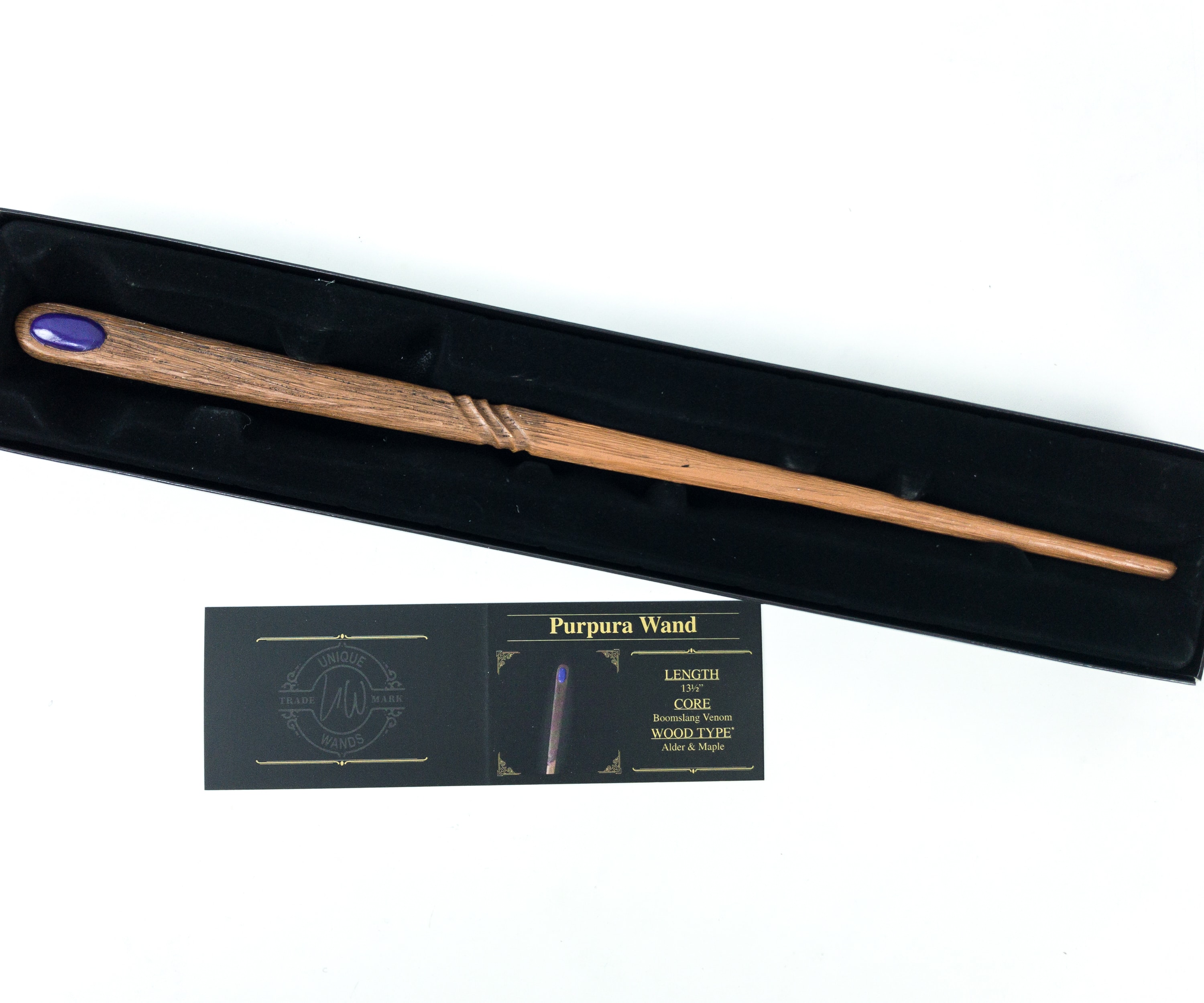 It's the Purpura Wand, and it's made of Alder and Maple and has a core of Boomslang Venom.
The wand looks really simple and has a flat handle.
The handle of the wand really looks like a finger with purple nail polish!
Treat Yo Self T-Shirt. This month's wearable features the king of all fantastic beasts, the Niffler!
He's definitely treating himself with everything shiny. I really like this cute shirt!
House Animals Long Sleeve T-Shirt. Another nice addition to my wardrobe is this House Animals long sleeve tee.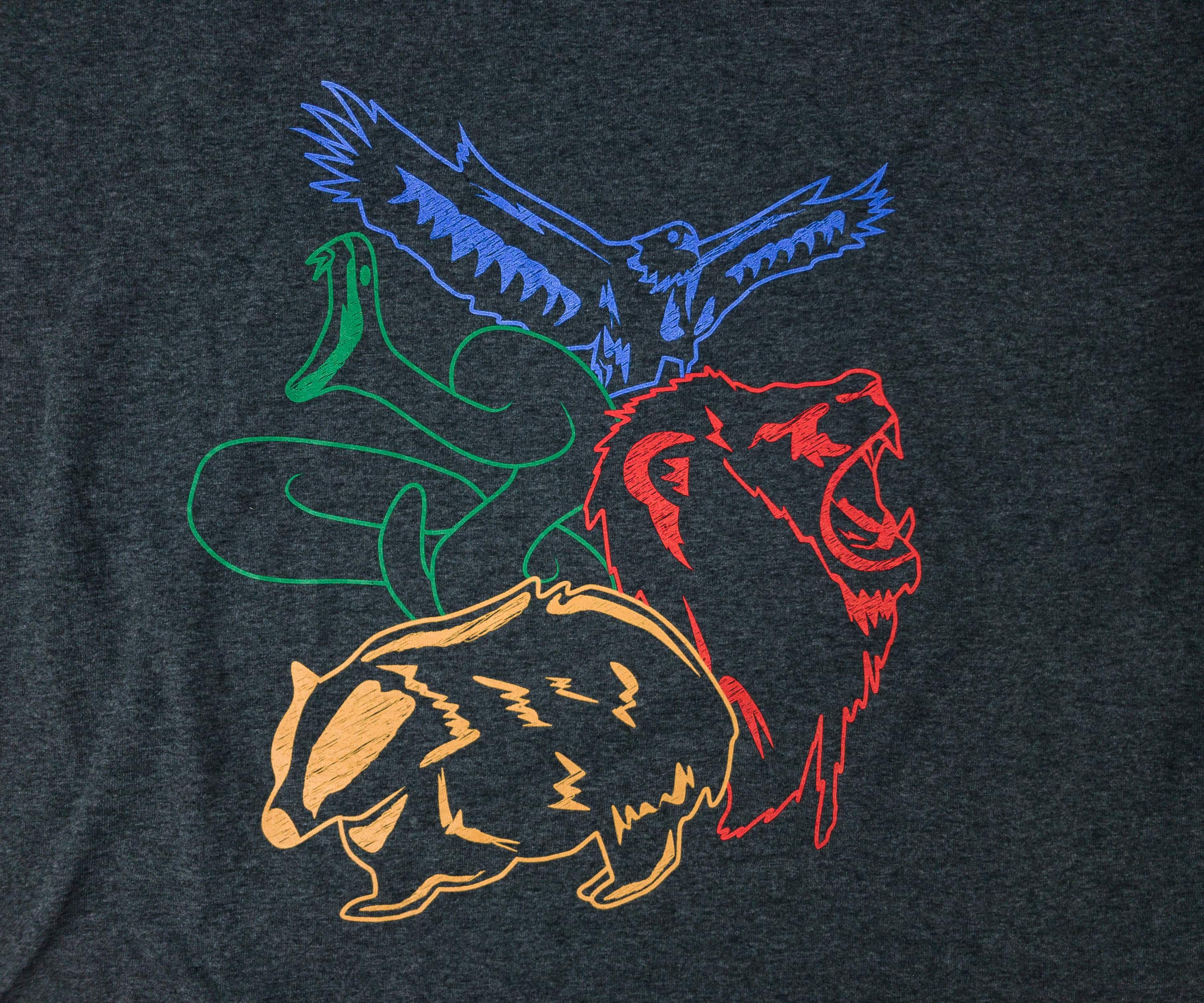 The House Animals are printed on their House's color as well! It looks nice and well-thought of. I also like the fact that it's House neutral so anyone, wherever House they may belong to, can enjoy this nice shirt.
It's another awesome Special Edition box! All that's included in this month's curation are fantastic. My favorites are the wearables, the bath salts, and the prints! The noble wand this month also looks simple but its simplicity is what makes it beautiful and worthy to be added on my wand collection. Any Potterhead should really get this box as they send high-quality and never-before-seen items. I have a growing collection already, and I'd love to add more!
What did you think of the special edition World of Wizardry Geek Gear box?
Visit Geek Gear World of Wizardry Special Edition to subscribe or find out more!