GeekGear is a UK subscription box for geeks and gamers. You'll receive one box a month filled with gear according to the monthly theme. Items include licensed and exclusive merchandise, plus other surprises. The current price of this subscription is £19.99 plus £5.99 shipping to the US – about $37 shipped.
DEAL: Save 10% on your first month! Use coupon code NEWSUB10 but first try SPECIAL15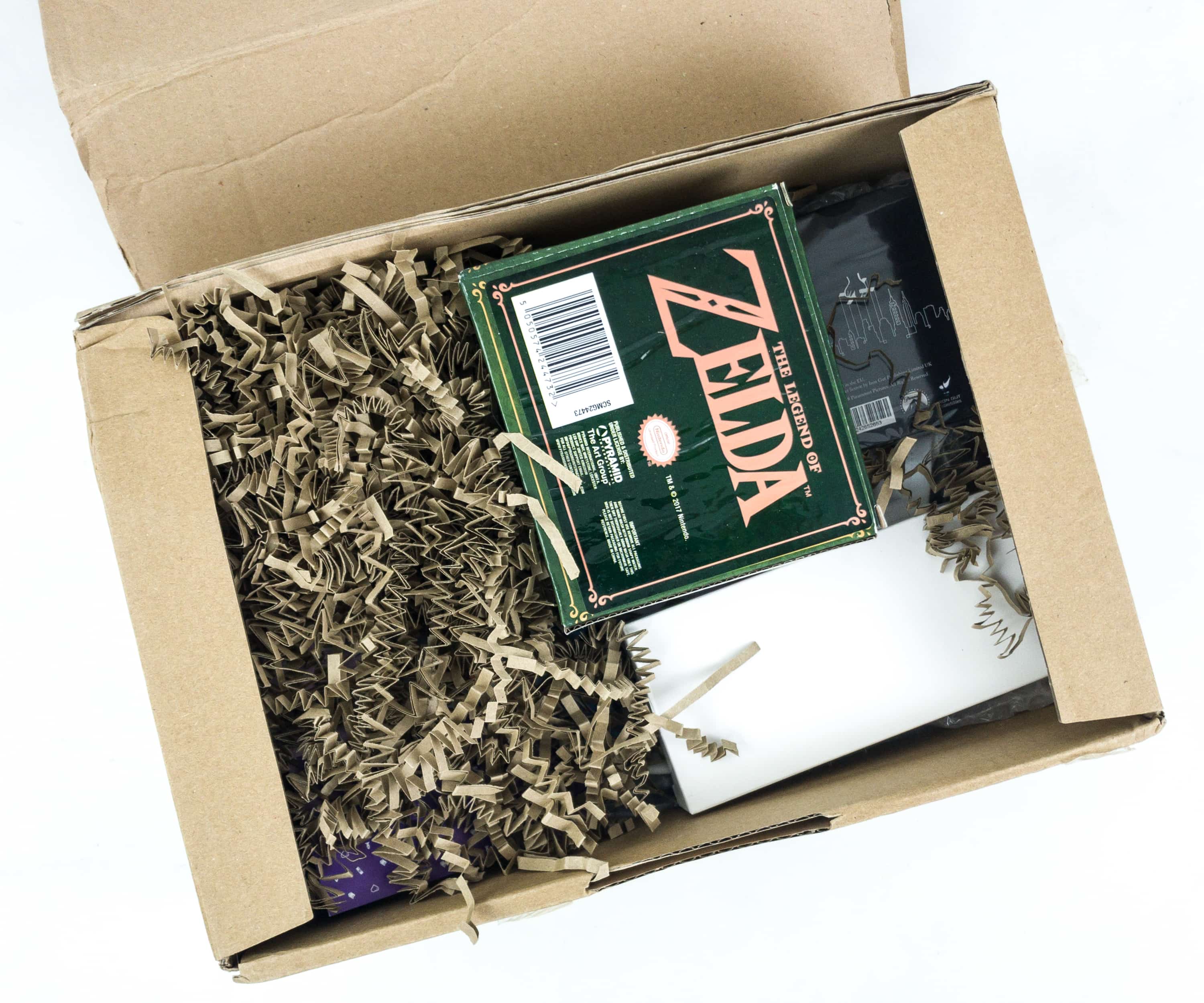 The box is full!
The box is packed with love and care by David! They also included a Geek Gear Scratchcard!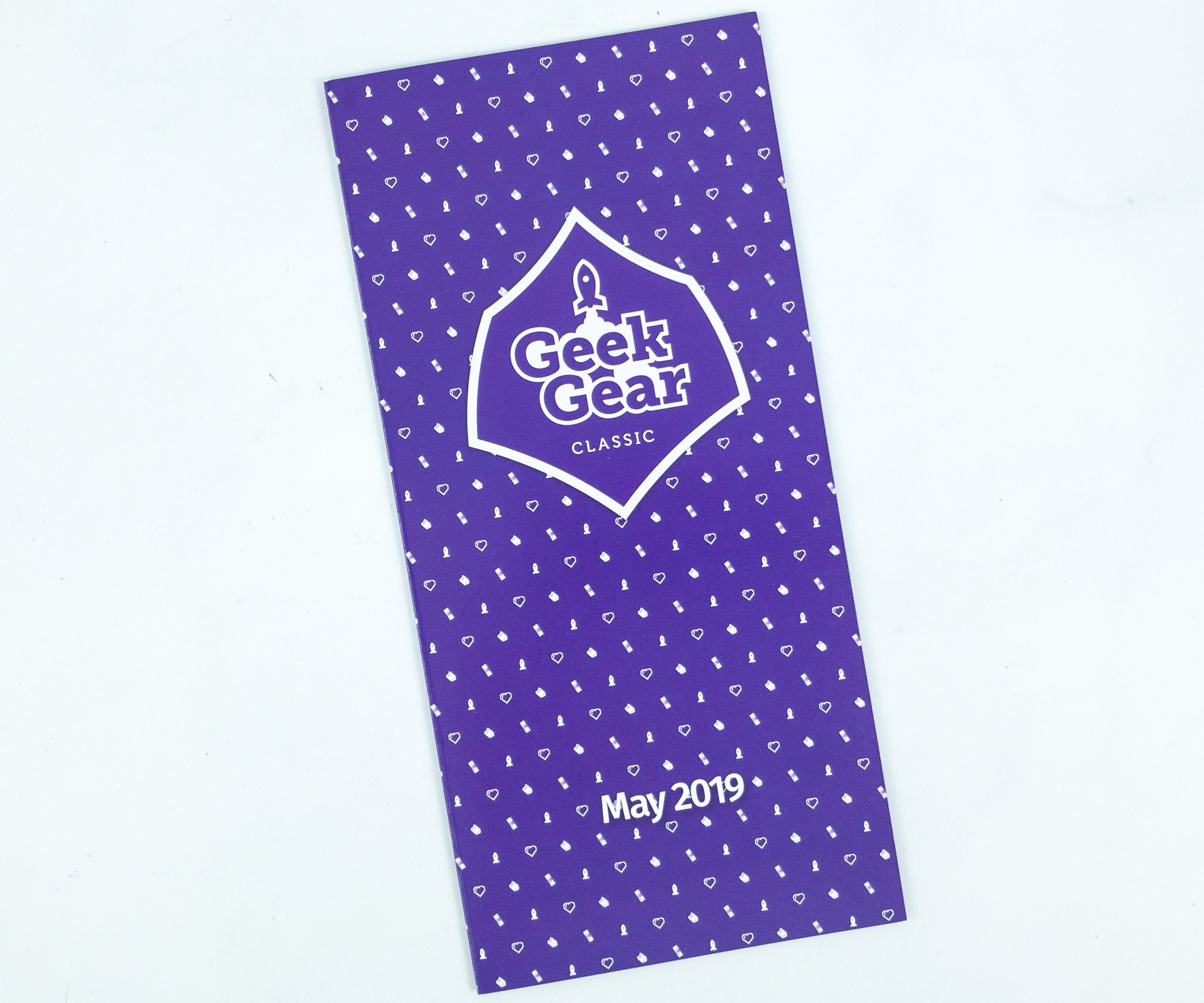 A tri-fold pamphlet is included, which gives more information about this month's box contents.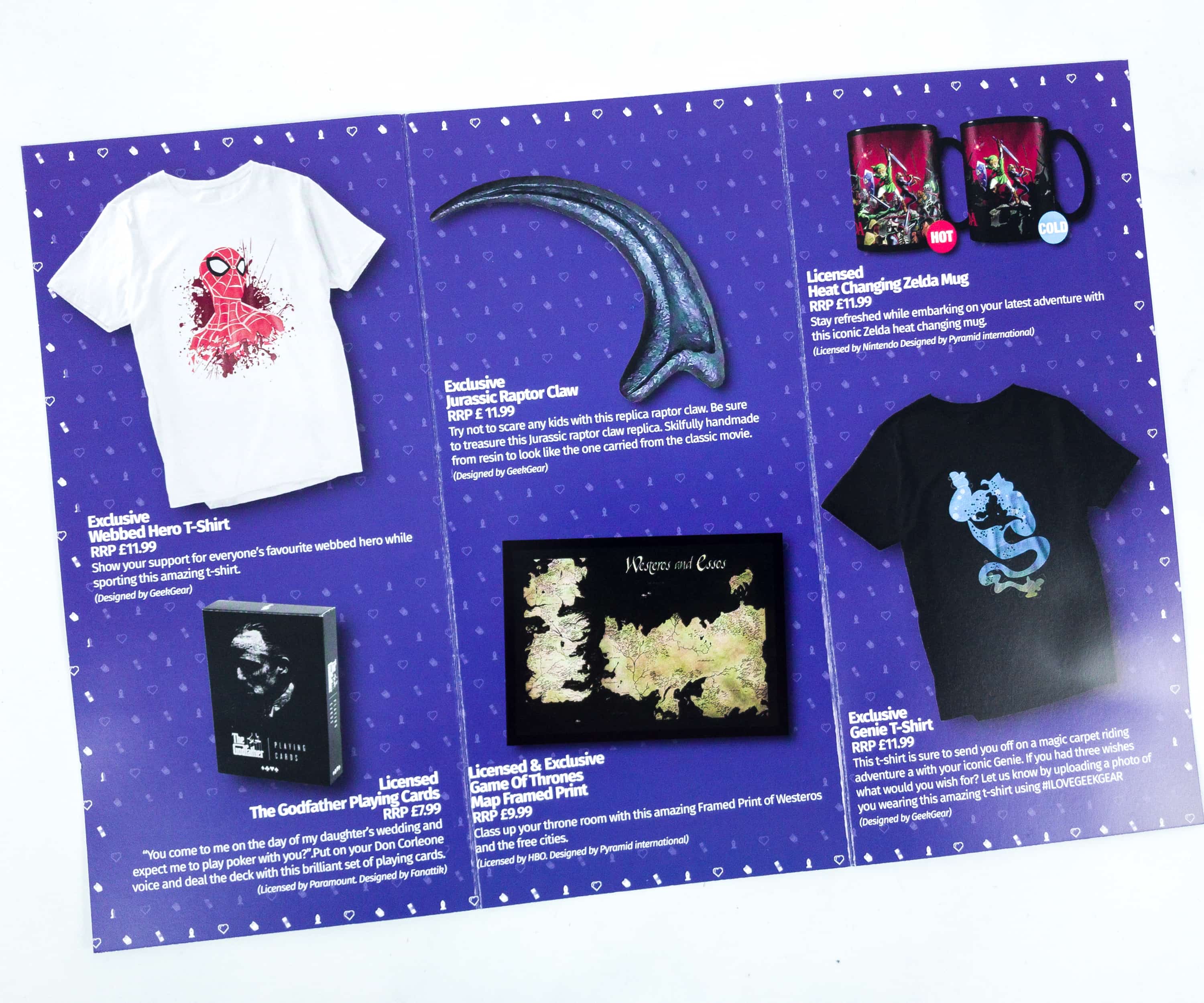 It gives you a full list of all the items in your box.
Everything in my box!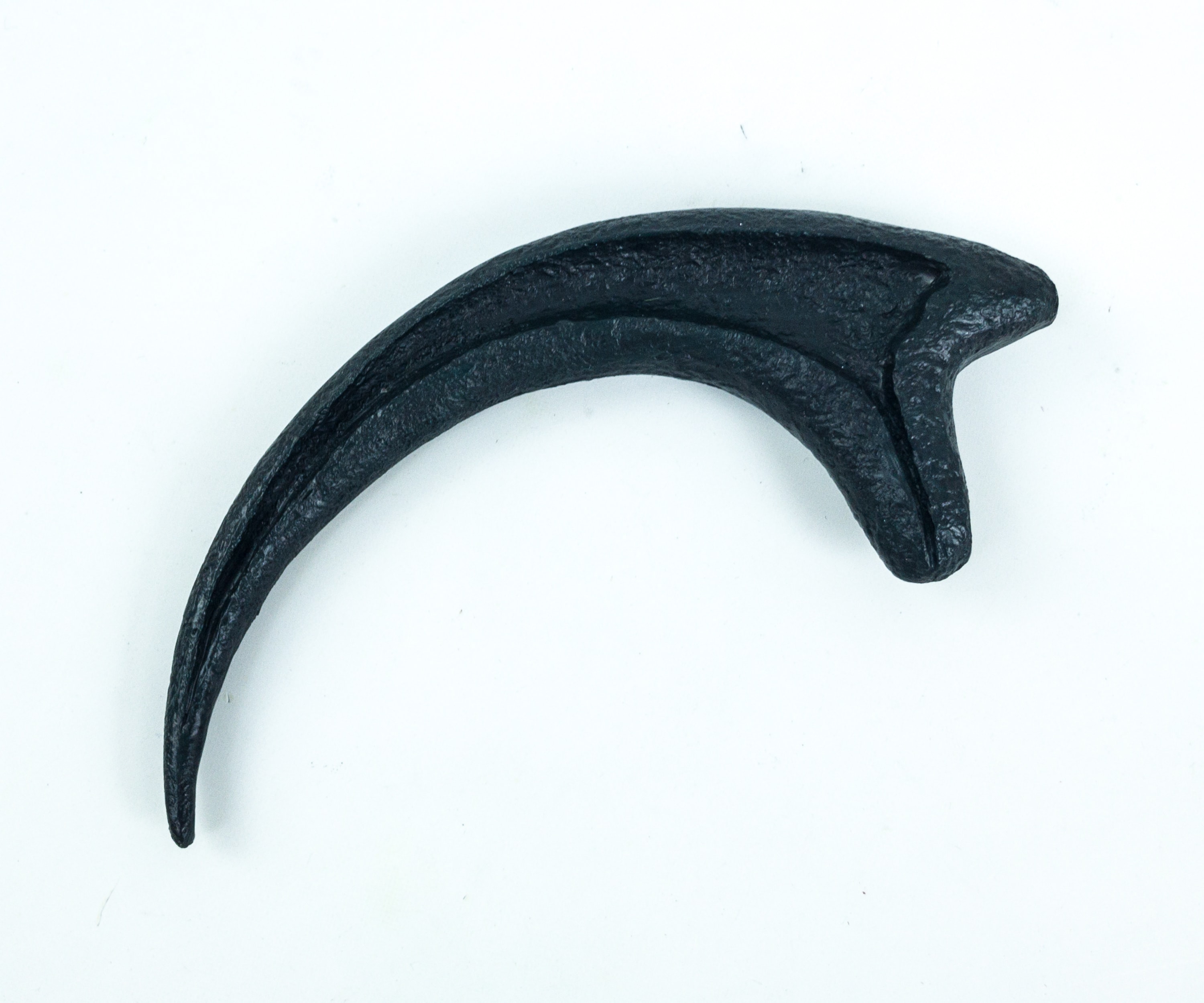 Jurassic Raptor Claw (£11.99) At first glance, it looks like something that you can attach or stick to your wall and act as a hook, but it's actually a replica of the Raptor's claw from Jurassic Park. It's made of resin and a good addition to your fossil collection, if ever you have one!
Game Of Thrones Map Framed Print (£9.99) The Geek Gear framed print for this month features a map from the Game of Thrones!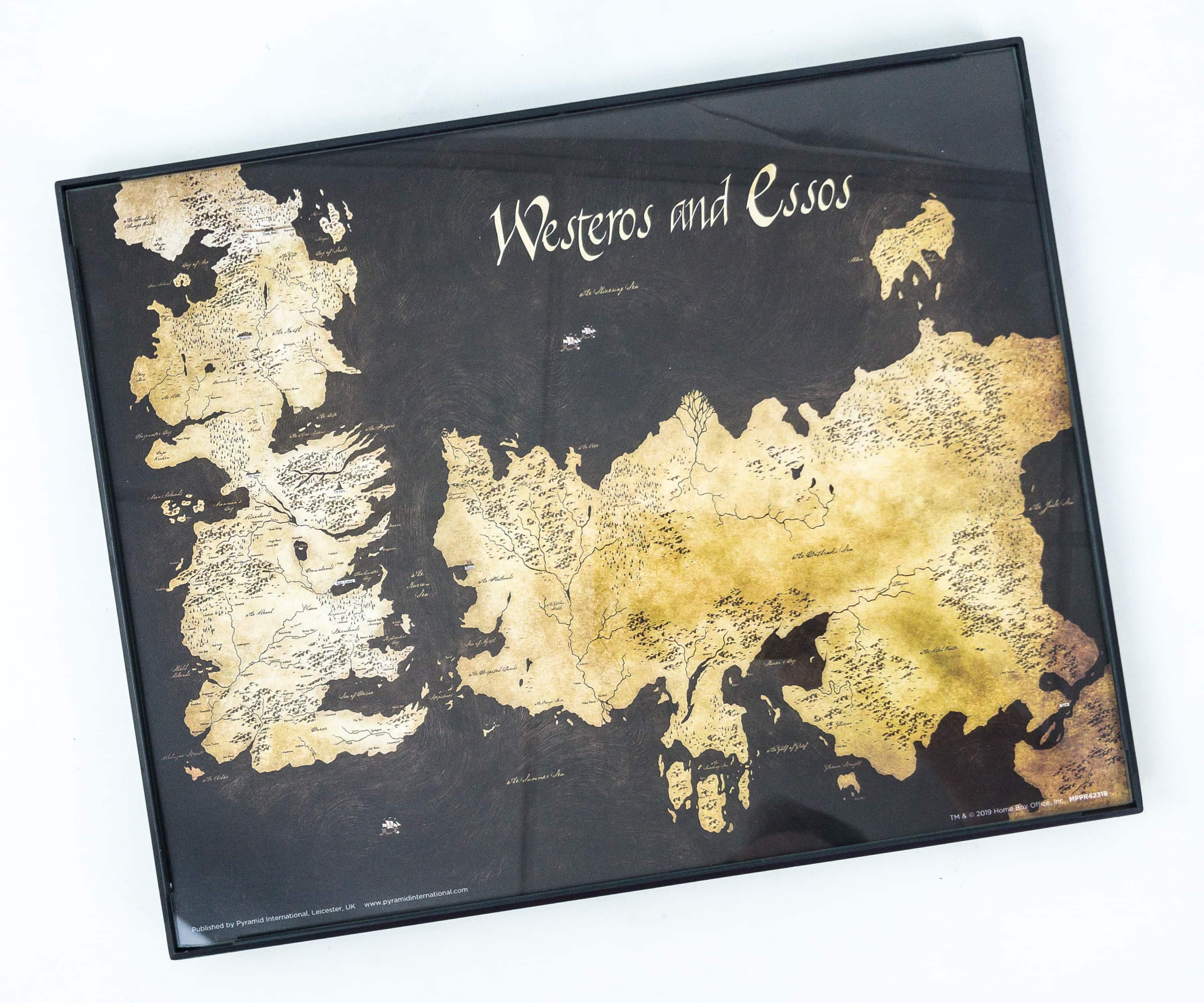 It's the map of Westeros, the continent located in the far west of the Known World, and just after the Narrow Sea, is Essos, the largest of the four known continents, also from the Known World.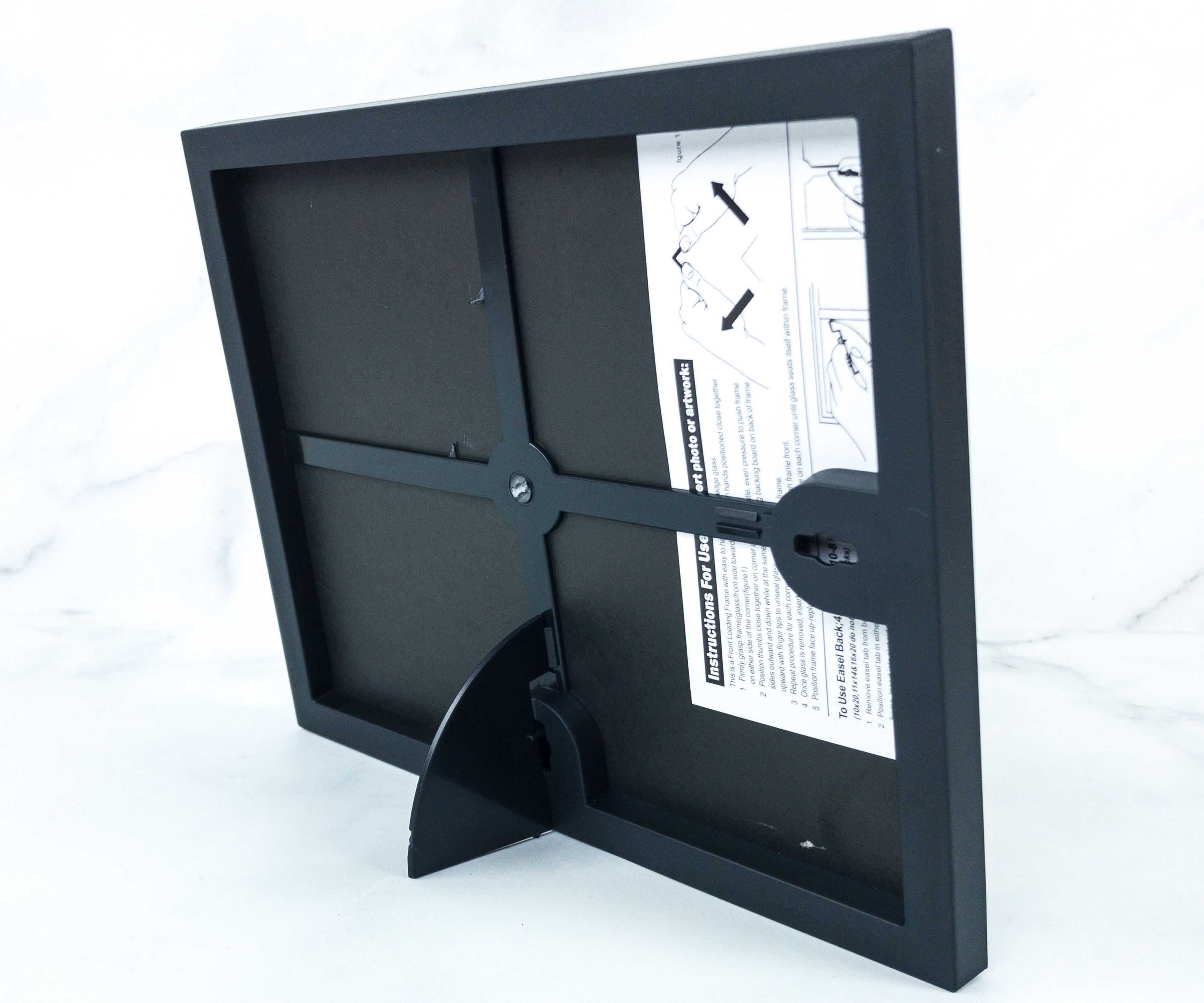 At the back of the print and on the frame, there's an inset that contains all the instructions for use. You can just hang the art print on the wall, or choose to make it stand on a desk.
The classic-looking map shows how big Essos is compared to the other 4 continents, especially to Westeros.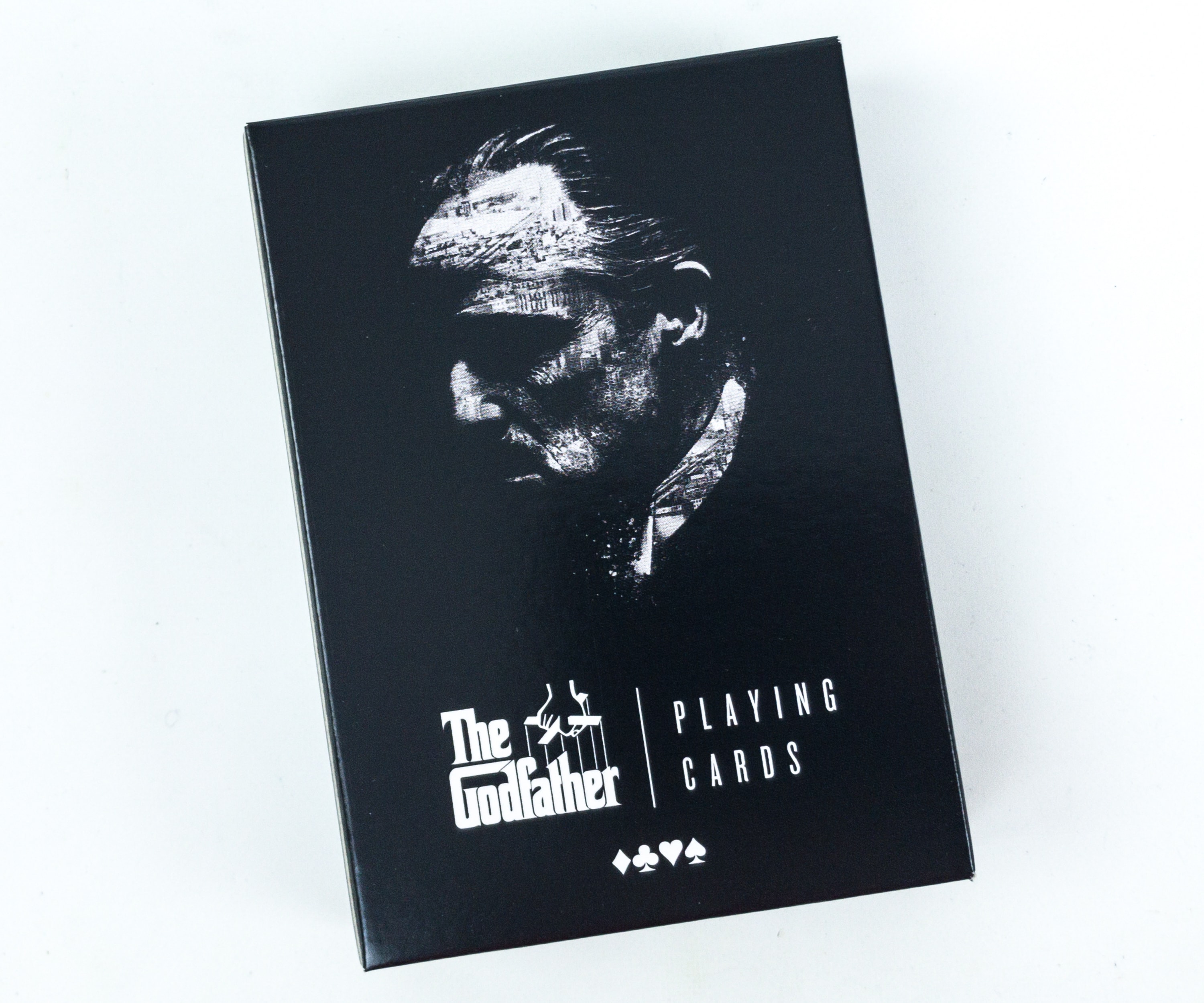 The Godfather Playing Cards (£7.99) I also got a nice deck of playing cards featuring the 70s crime film, The Godfather!
If not playing with it, I can always keep everything intact inside the equally good-looking box!
Of course, the deck is composed of 52 playable cards, and 3 Jokers. Some of the cards have art related to the film.
Genie T-Shirt (£11.99) Arabian Nights! Here's the Genie from Aladdin, gracing this month's shirt!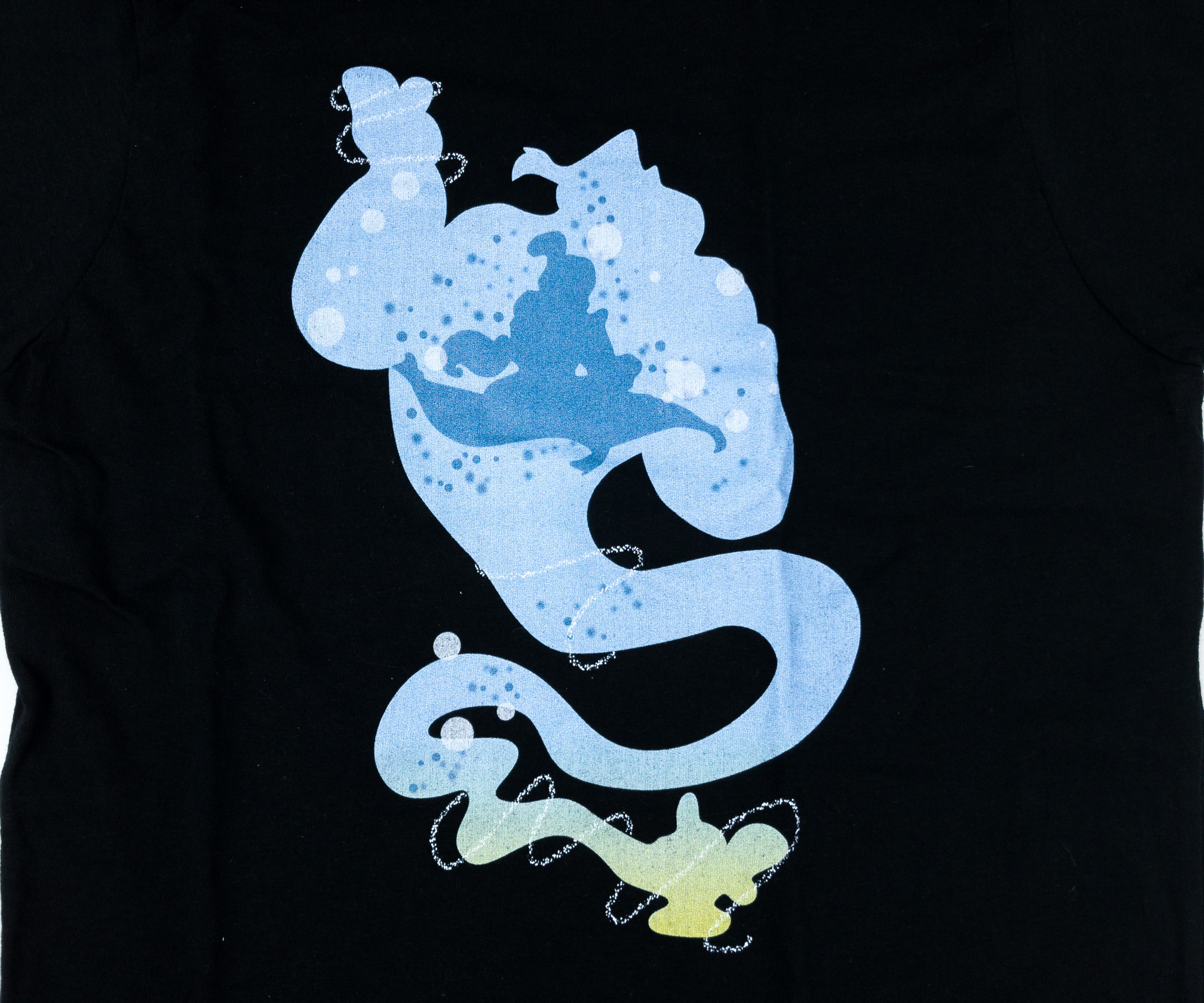 Aside from Genie's silhouette, there's also Aladdin and the Magic Carpet's silhouette, appearing to have a darker shade of blue compared to Genie's!
Webbed Hero T-Shirt (£11.99) Another wearable comes in white, and it features nice art of the web-slinger!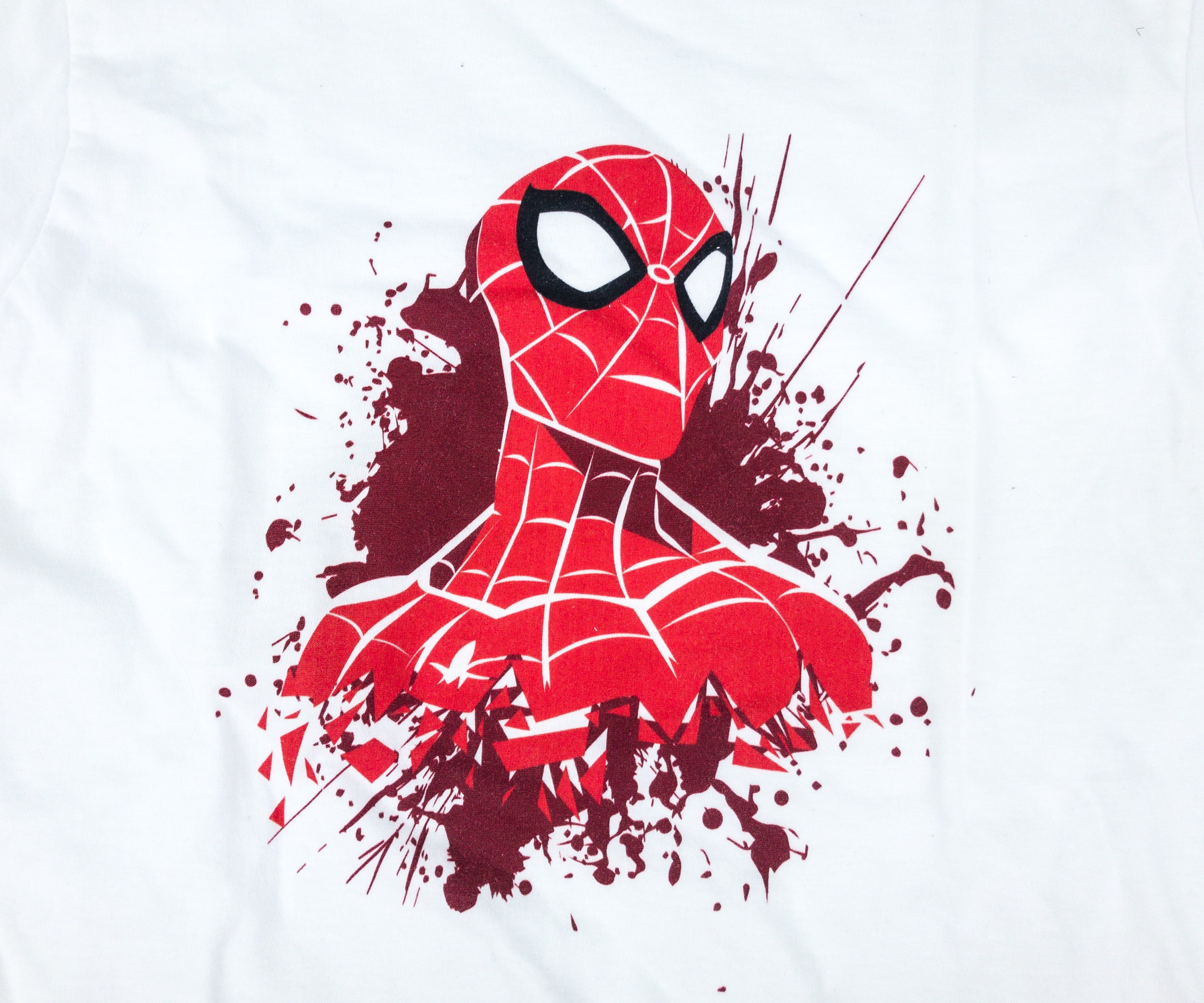 Spidey is looking good in this shirt, and it's making me more excited about his upcoming movie!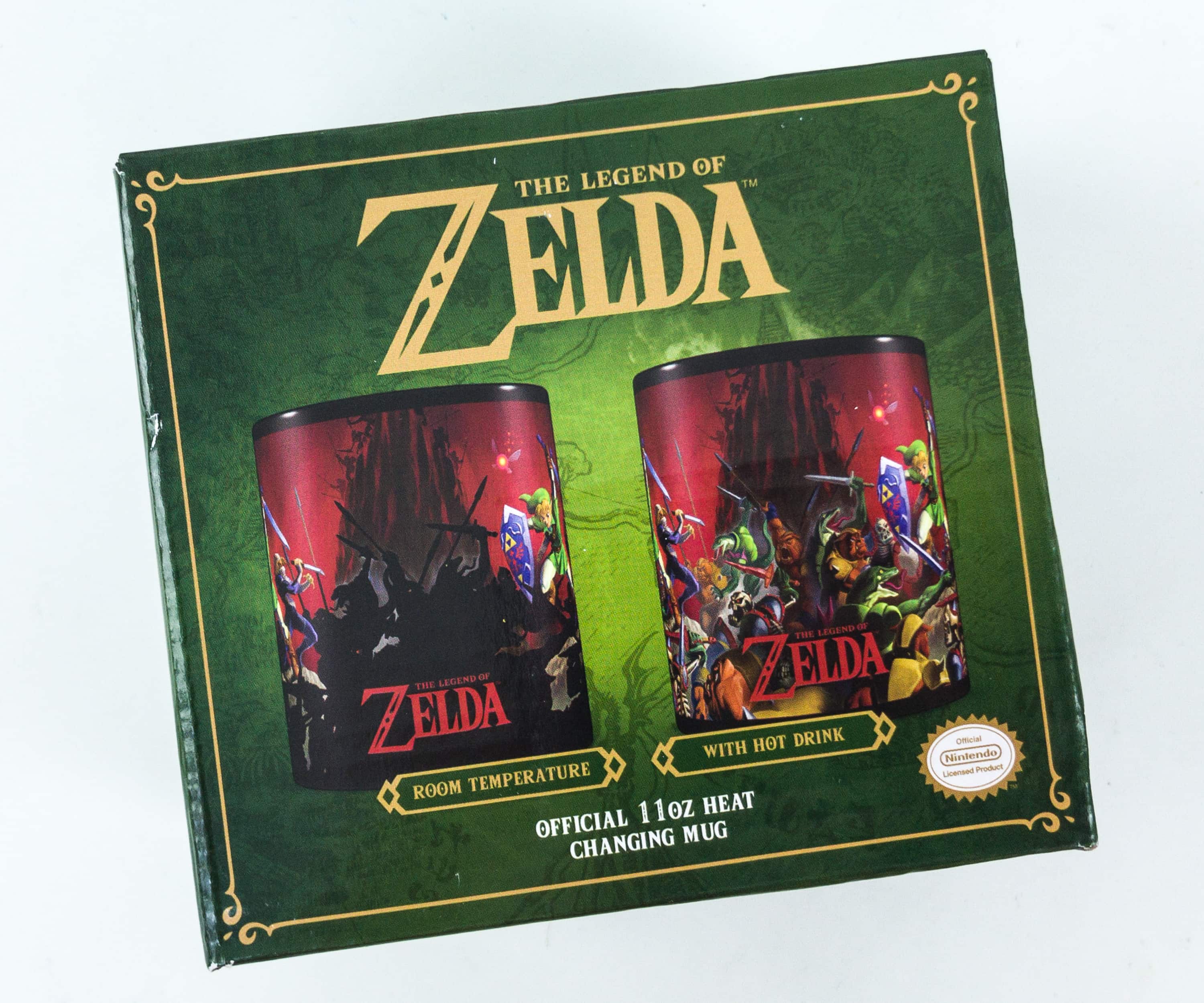 Heat Changing Zelda Mug (£11.99) Another everyday essential is also contained in this month's box, and it's from The Legend of Zelda!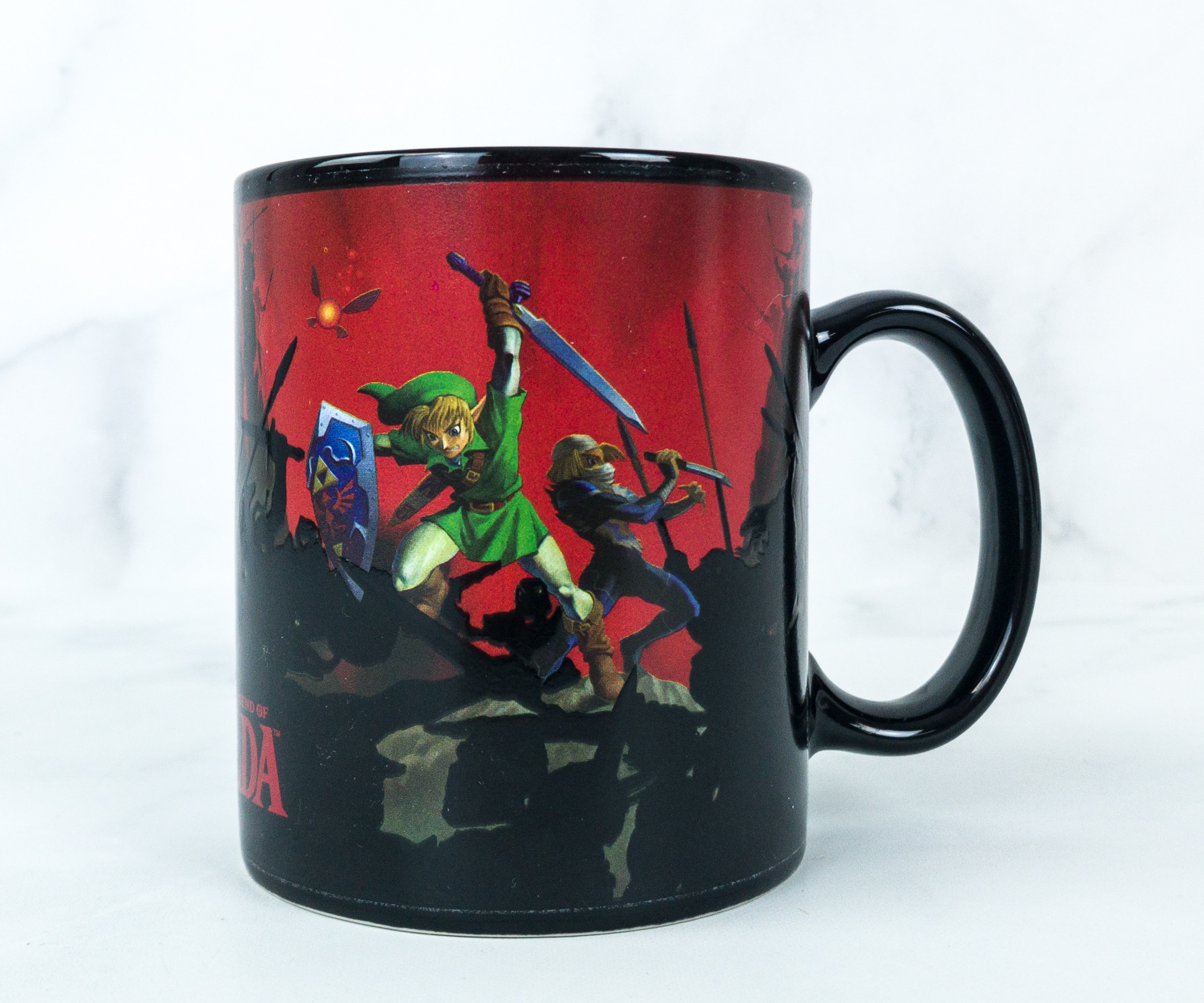 The heat changing mug is showing Link in action on one side.
On other sides, some of the designs appear as just shadows. It will also look like this when empty or filled with something cold.
Upon filling the mug with a hot beverage, the design shows up! It's so awesome!
Another great adventure awaits next month as the box will feature Jumanji!
It's another fun box from Geek Gear as they featured some classic films like Jurassic Park and The Godfather! I like the claw replica for the raptor, it's a cool item that can also join my fossil collection. The deck of playing cards that feature the Godfather is something that I will keep. I mean, look at the quality and the art on each card, it's like a card that will only be played by elites. The heat changing mug from Zelda is another useful item that I can use when I want to keep myself warm and make me a cup of soothing hot chocolate! I also love that I got 2 shirts with cool designs. If you love geek stuff and collectibles, you should definitely consider getting this great box!
What do you think of this month's Geek Gear box?