GeekGear is a UK subscription box for geeks and gamers. You'll receive one box a month filled with gear according to the monthly theme. Items include licensed and exclusive merchandise, plus other surprises. The current price of this subscription is £19.99 plus £5.99 shipping to the US – about $37 shipped.
DEAL: Save 10% on your first month! Use coupon code NEWSUB10 but first try SPECIAL15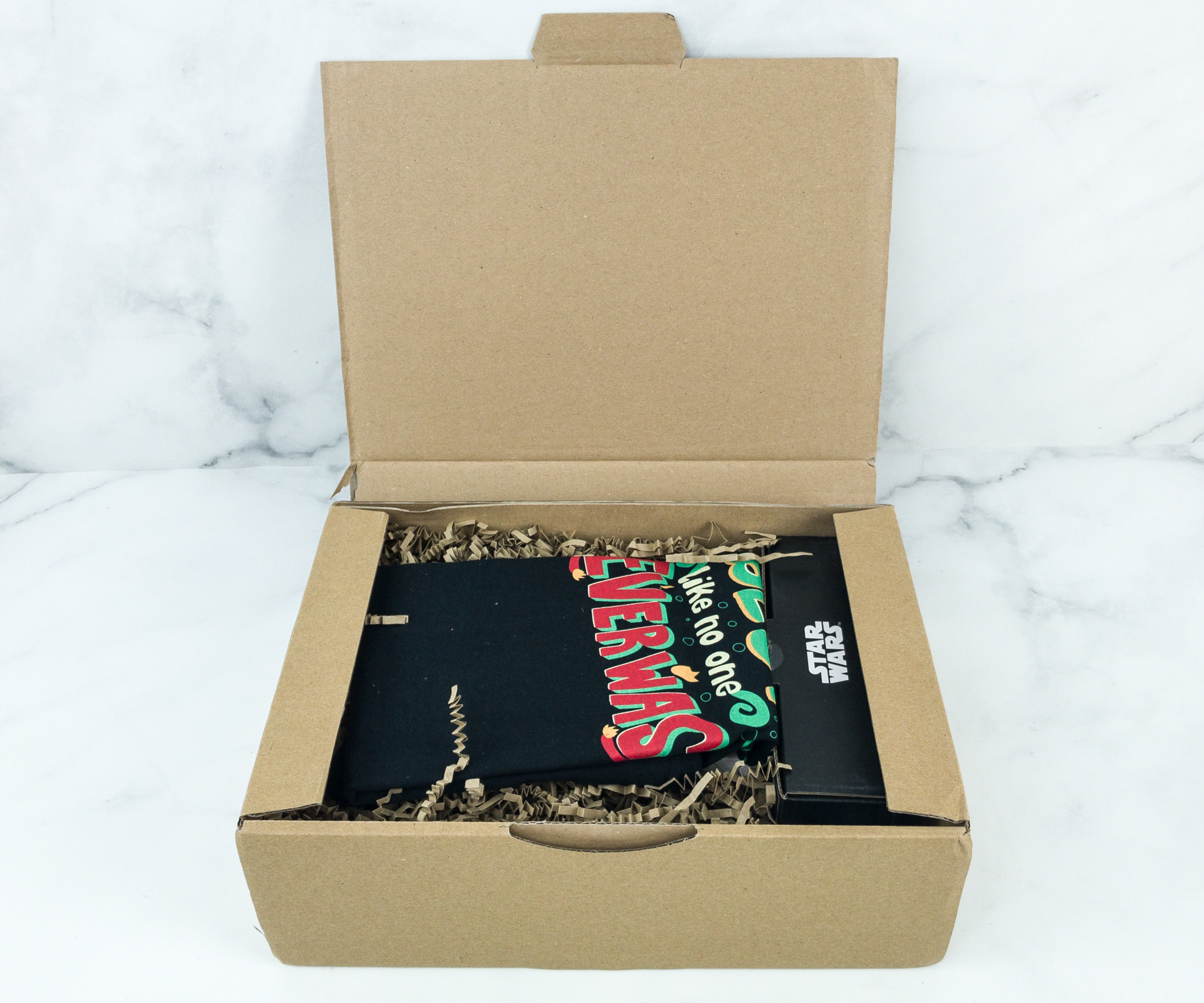 The box is full!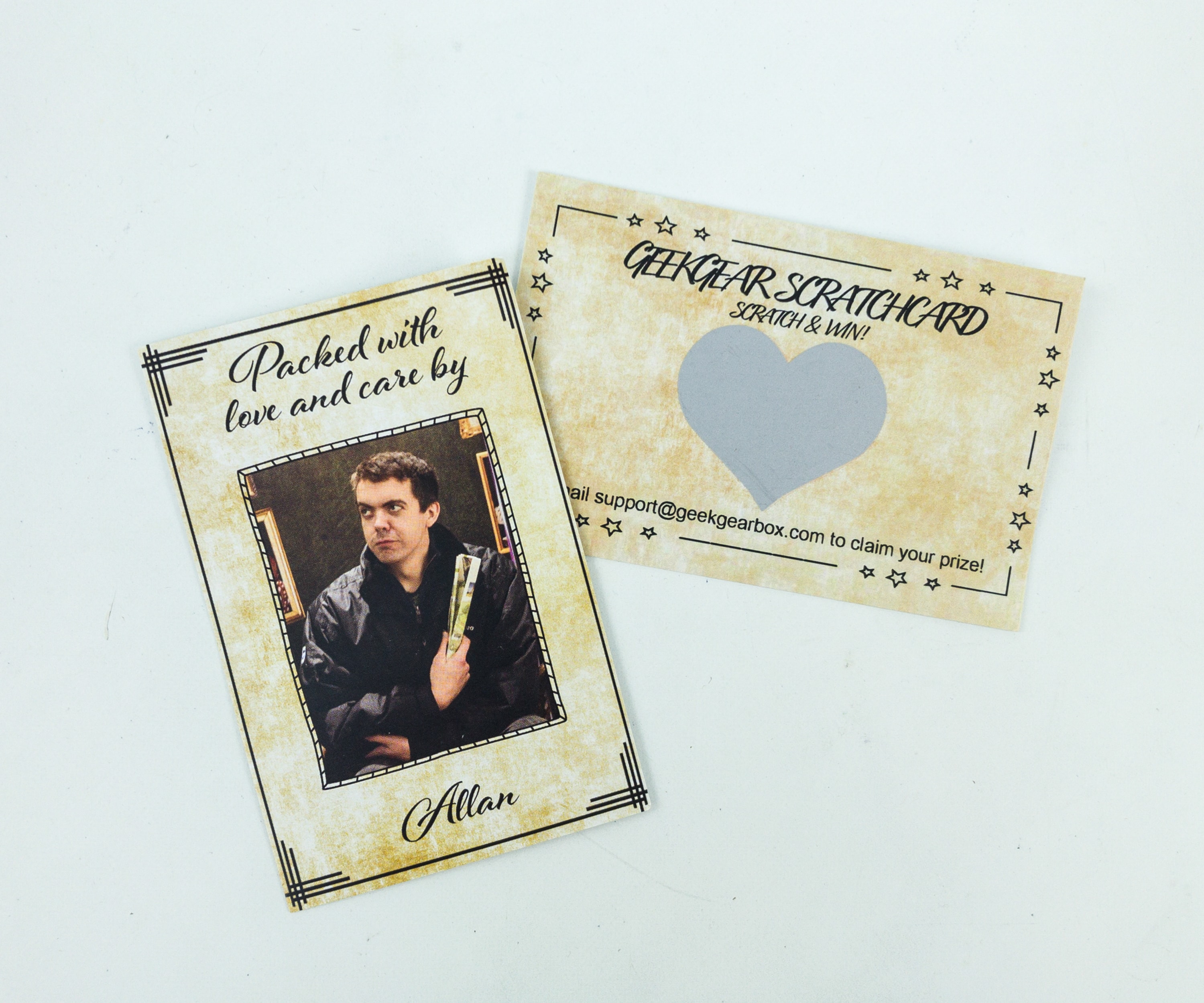 The box is packed with love and care by Allan! They also included a Geek Gear Scratchcard!
A tri-fold pamphlet is included, which gives more information about this month's box contents.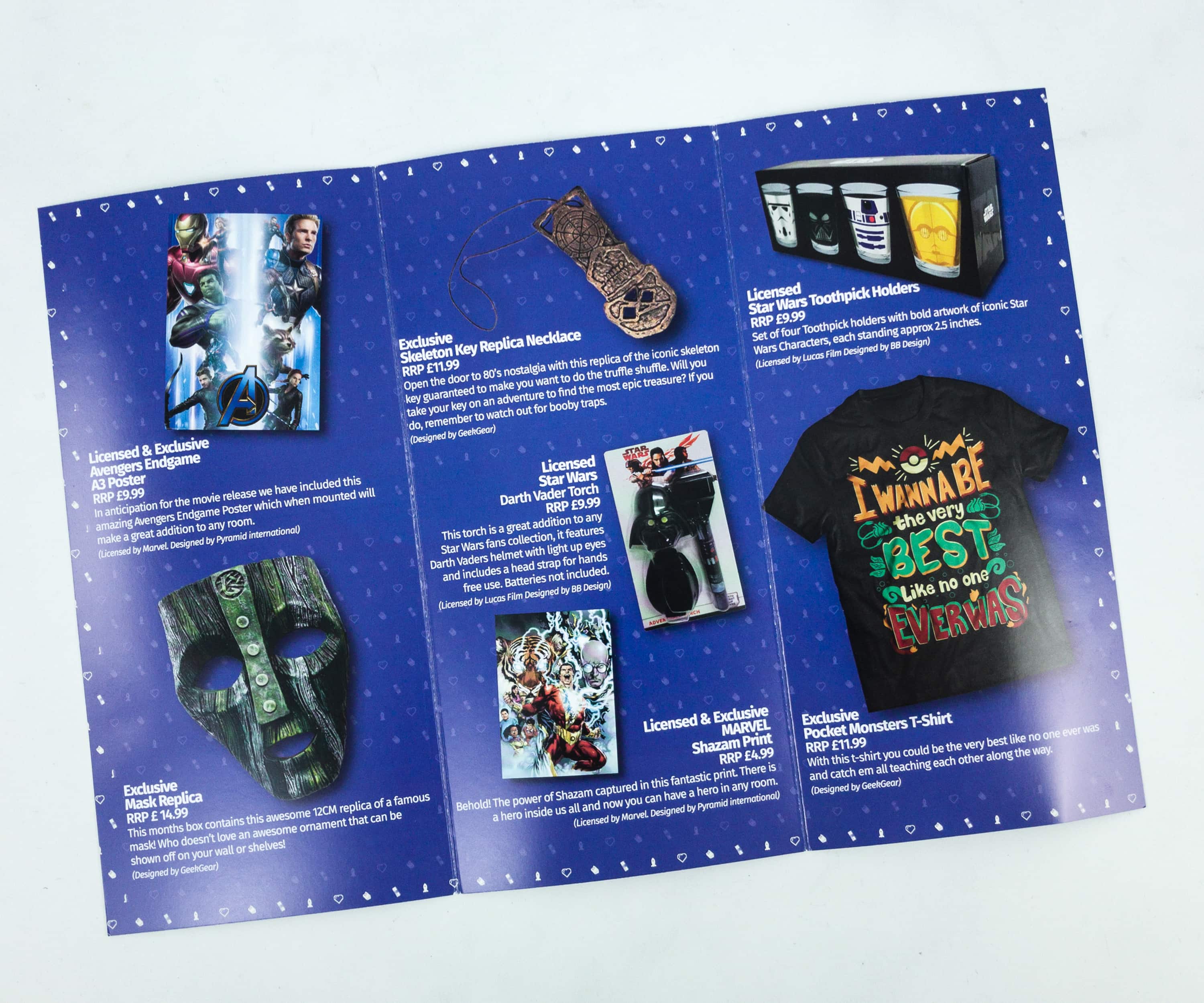 It gives you a full list of all the items in your box.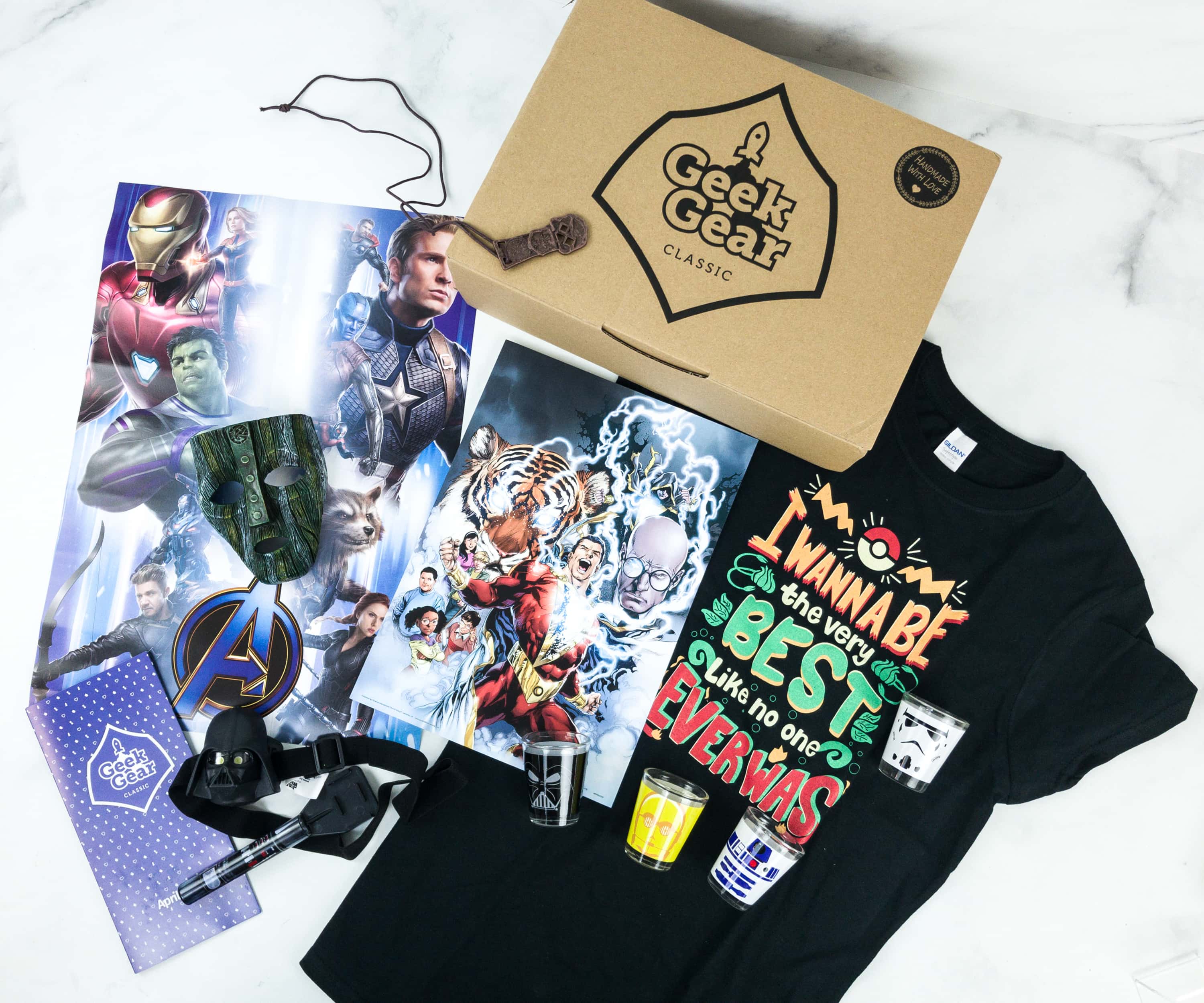 Everything in my box!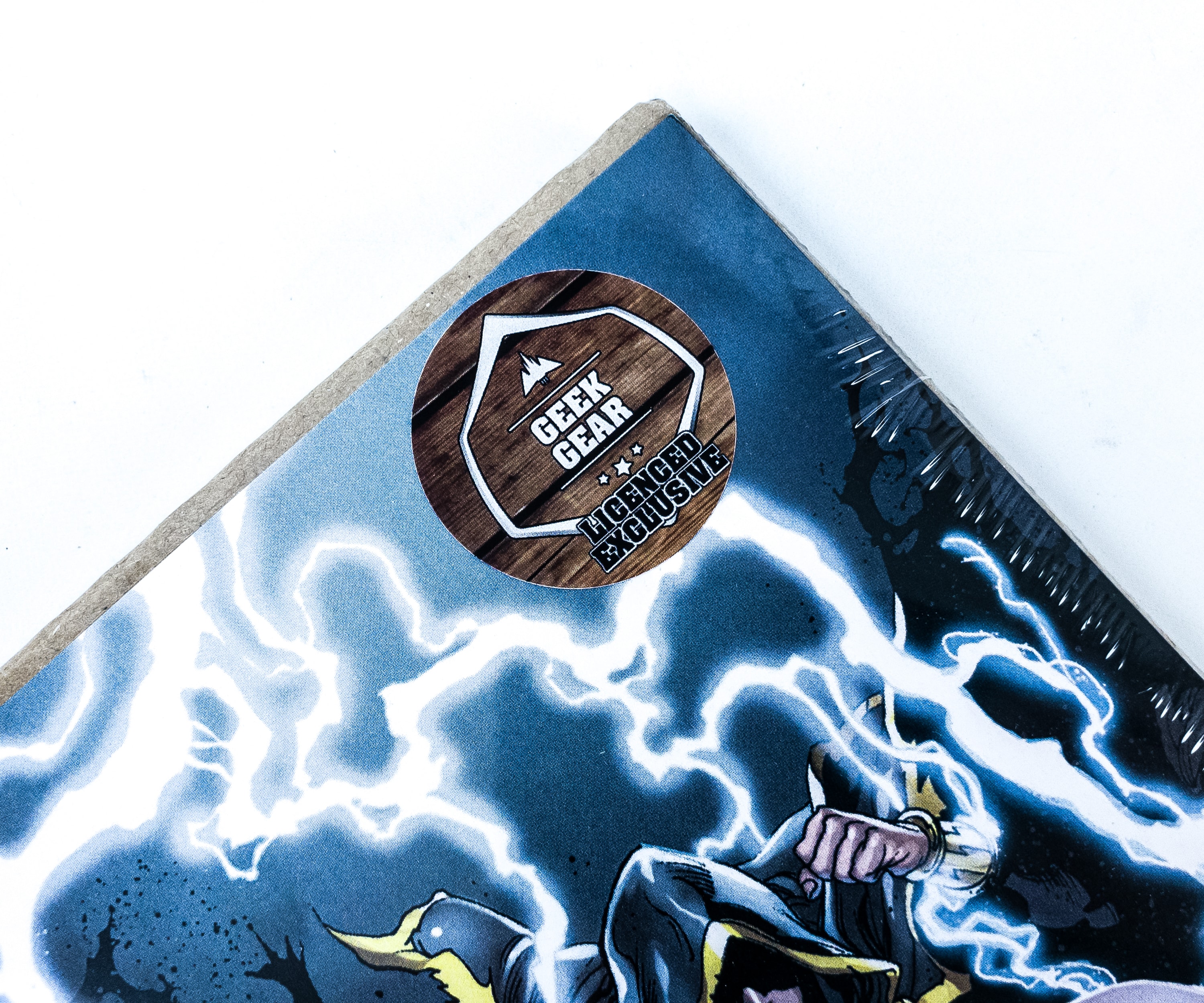 Marvel Shazam Print (£4.99) The Geek Gear licensed exclusive print for this month features Shazam, DC's Captain Marvel!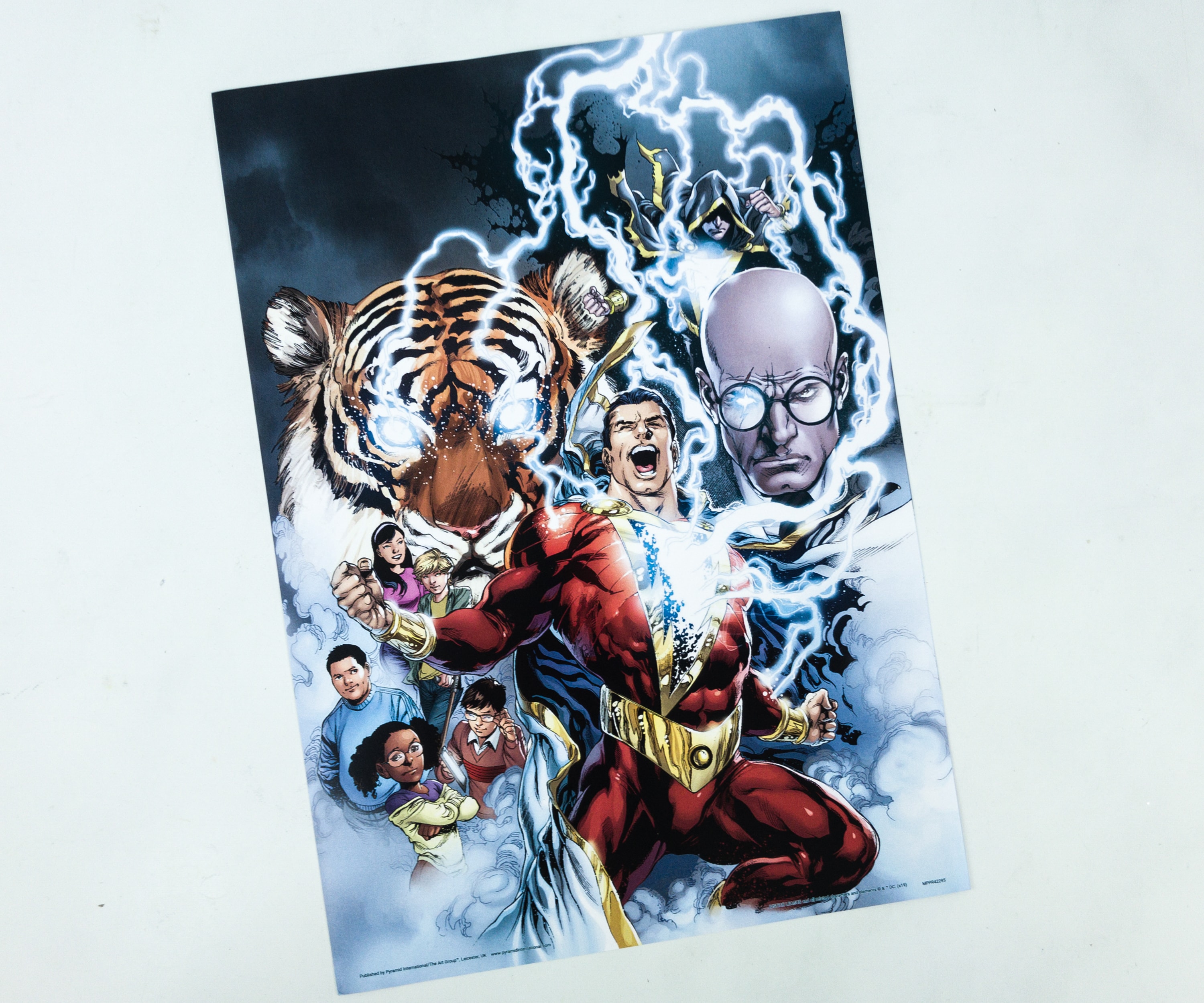 It shows how strong Shazam is, along with the other characters in the Franchise. If you are confused, Shazam was called Captain Marvel, and Billy Baston (not Carol Danvers) is his alter-ego!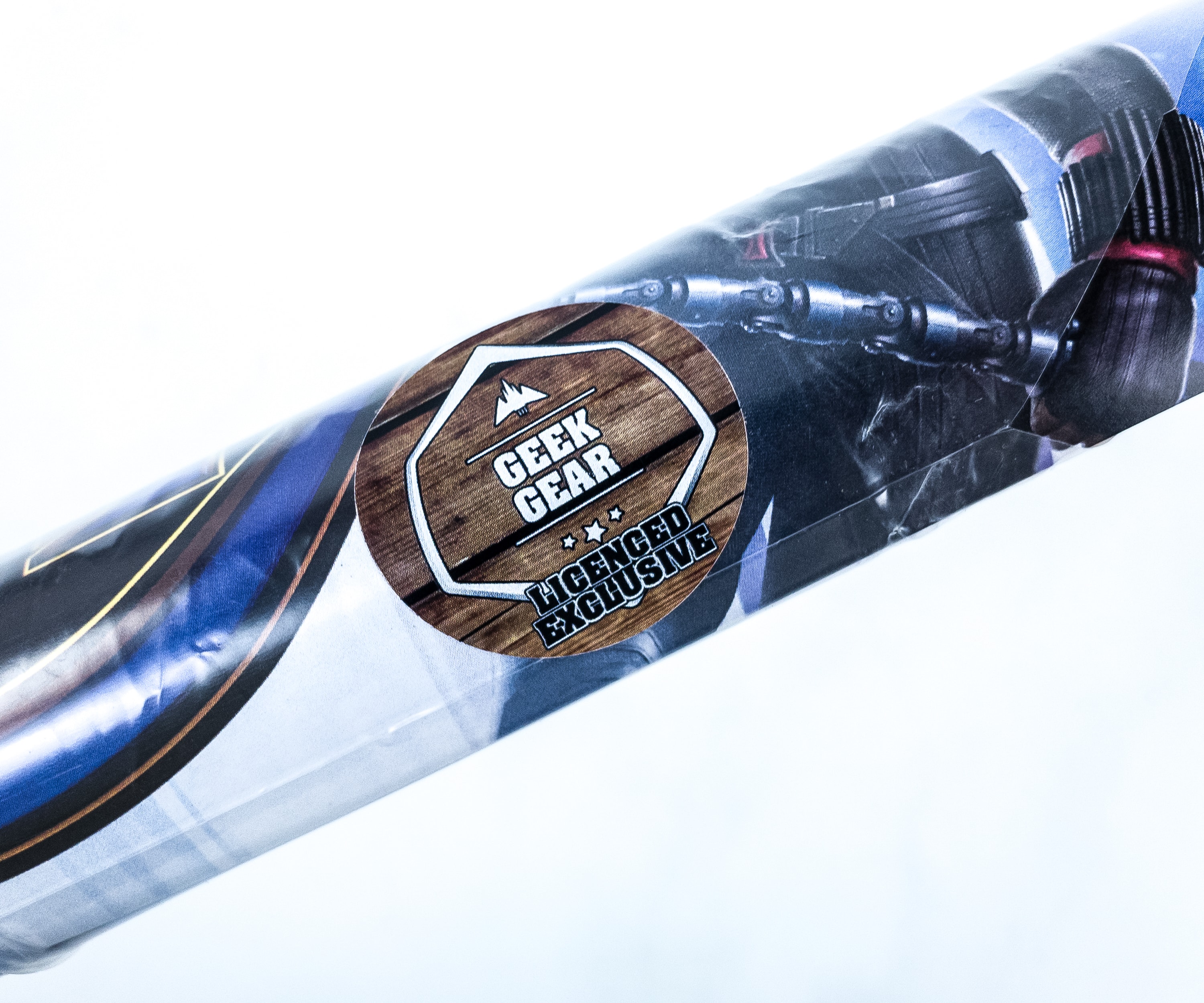 Avengers Endgame A3 Poster (£9.99)  Another exclusive print is included in the box, and it is rolled and packaged perfectly!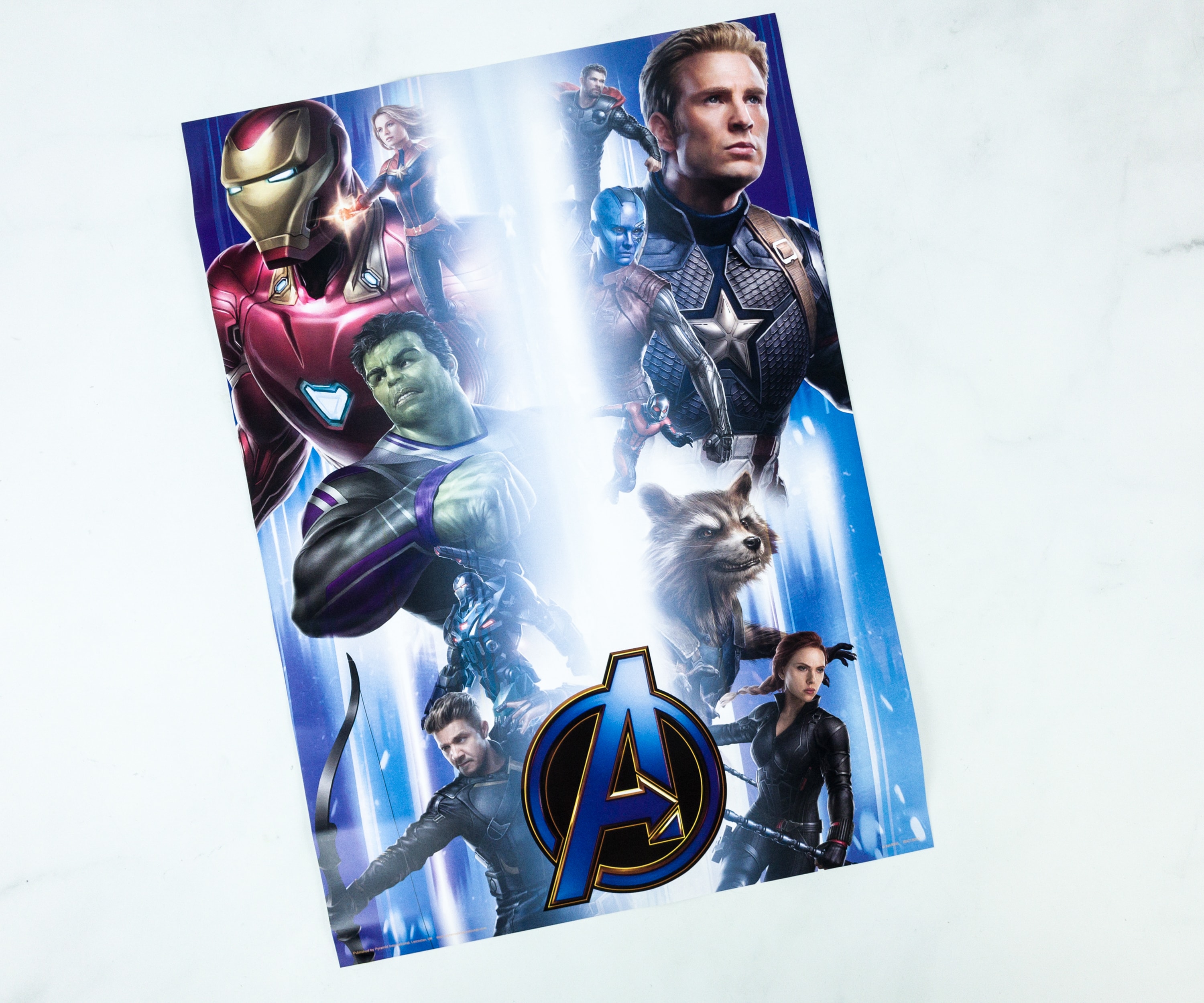 It is a high-quality, 11.7″ x 16.5″ print that features the Avengers from Endgame! It has Ironman, Captain Marvel, Hulk, War Machine, Hawkeye, Black Widow, Rocket Raccoon, Nebula, Captain America, and Thor, with the Avengers symbol on the bottom center.
Skeleton Key Replica Necklace (£11.99) The next item is a replica from the 1985 adventure-comedy film, The Goonies!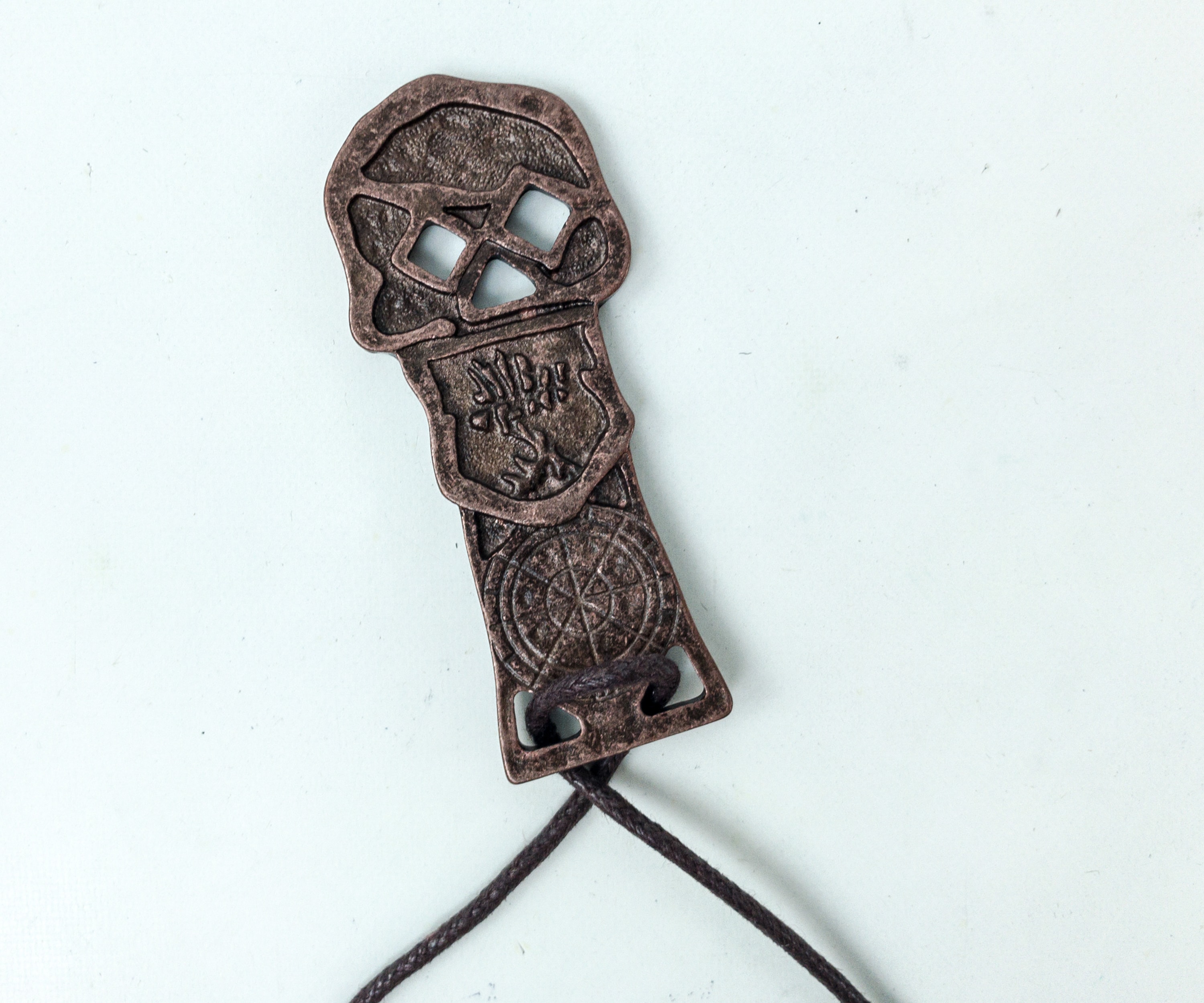 The Skeleton key, also known as the "copper bone", was found by the Goonies from Chester Copperpot's skeleton that they discovered in the tunnels.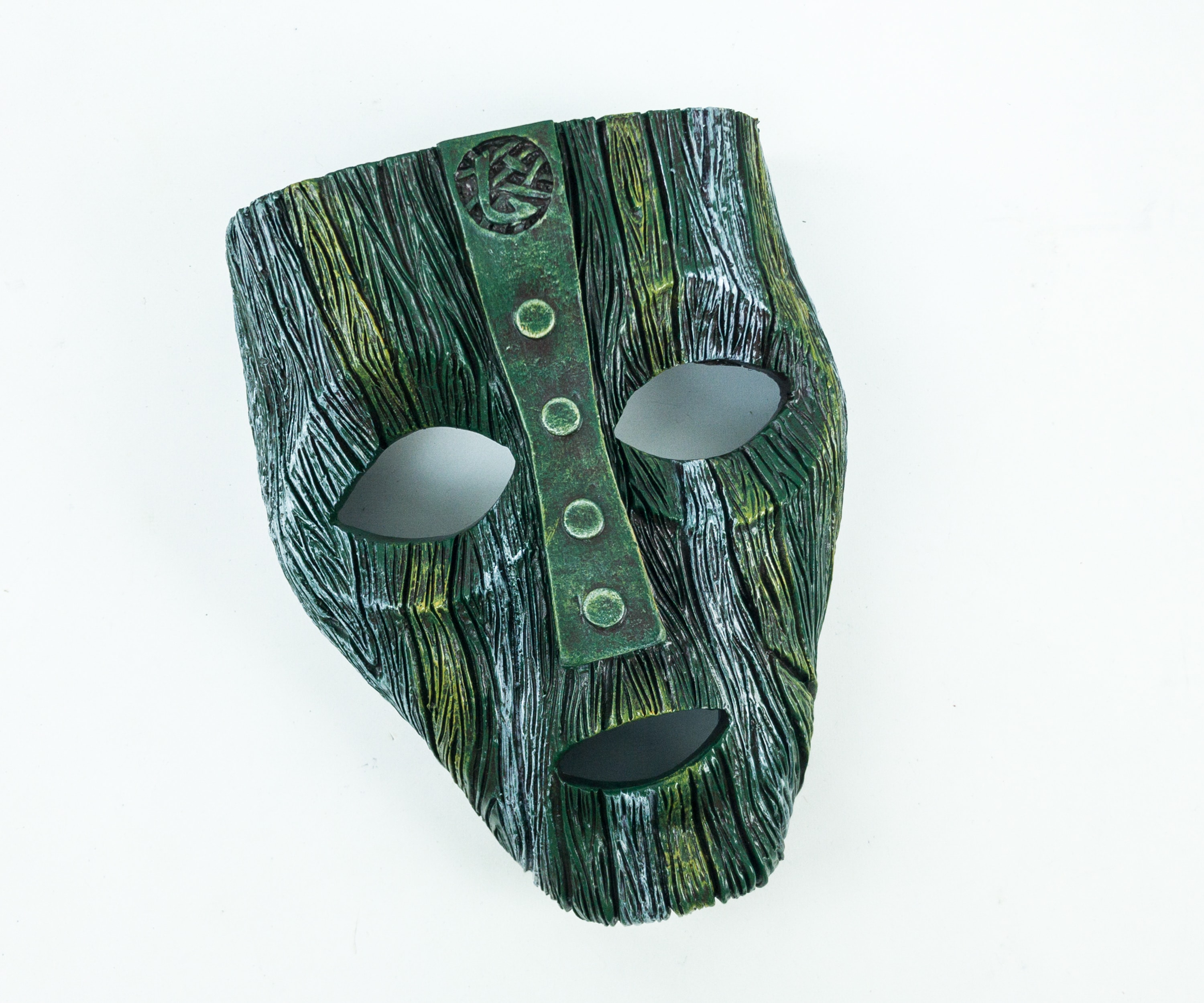 Mask Replica (£14.99) Another movie replica in this box is a 12CM mask, from 90s superhero comedy film, The Mask.
The Not Ordinary Mask is believed to be made by Loki, the god of Mischief, as it turns the wearer into a cartoonish character that can transform himself into anything, even his surroundings. This movie version of the mask looks like an old mask of the viking-type and is made of wood, with a shape of a concave triangle, and with cracks of wood all around it.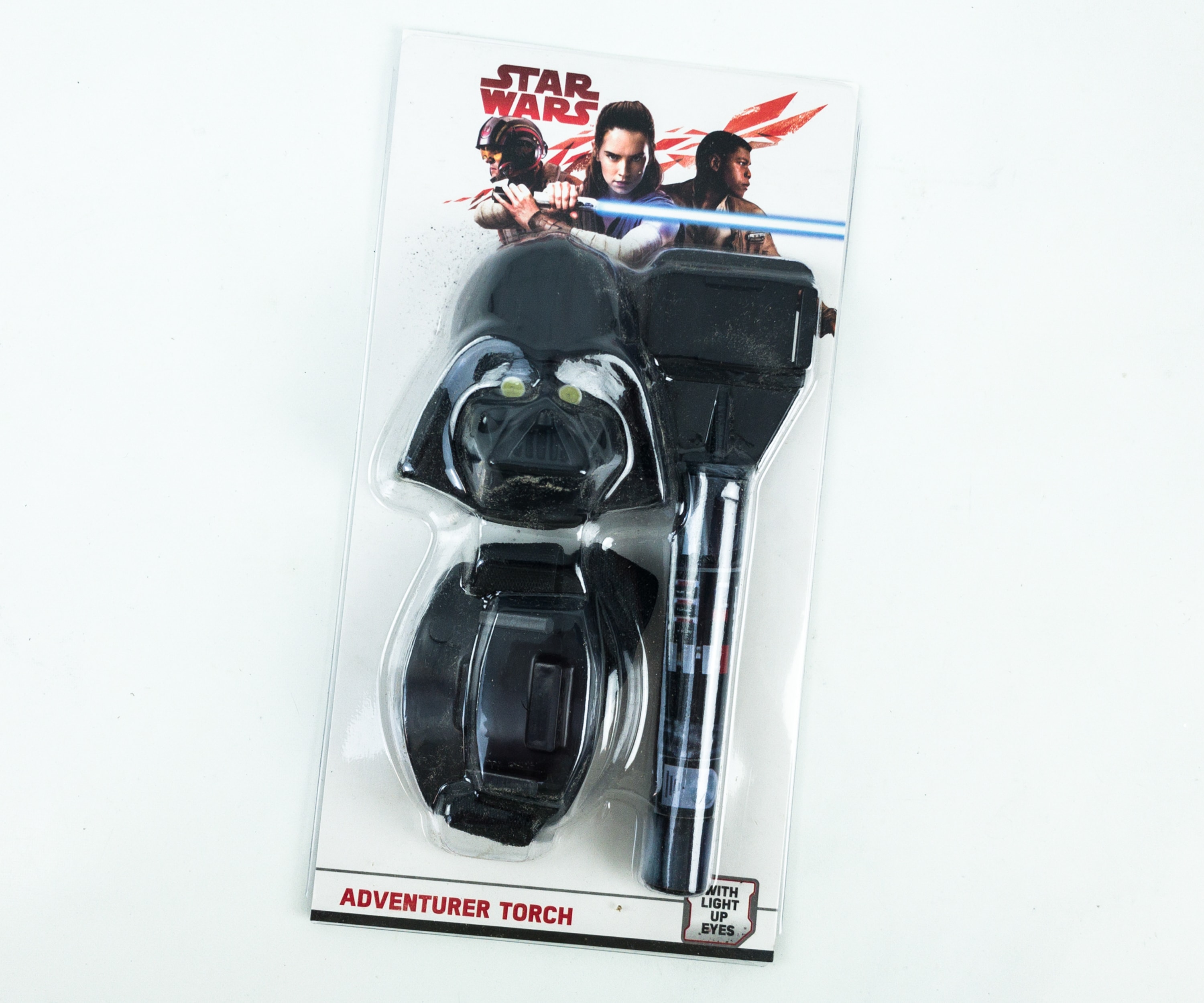 Star Wars Darth Vader Torch (£9.99) Any adventurer Wookie would love to add this to his collection! It's a light-up torch that features the Dark Lord of the Sith!
The torch needs some AAA batteries to work!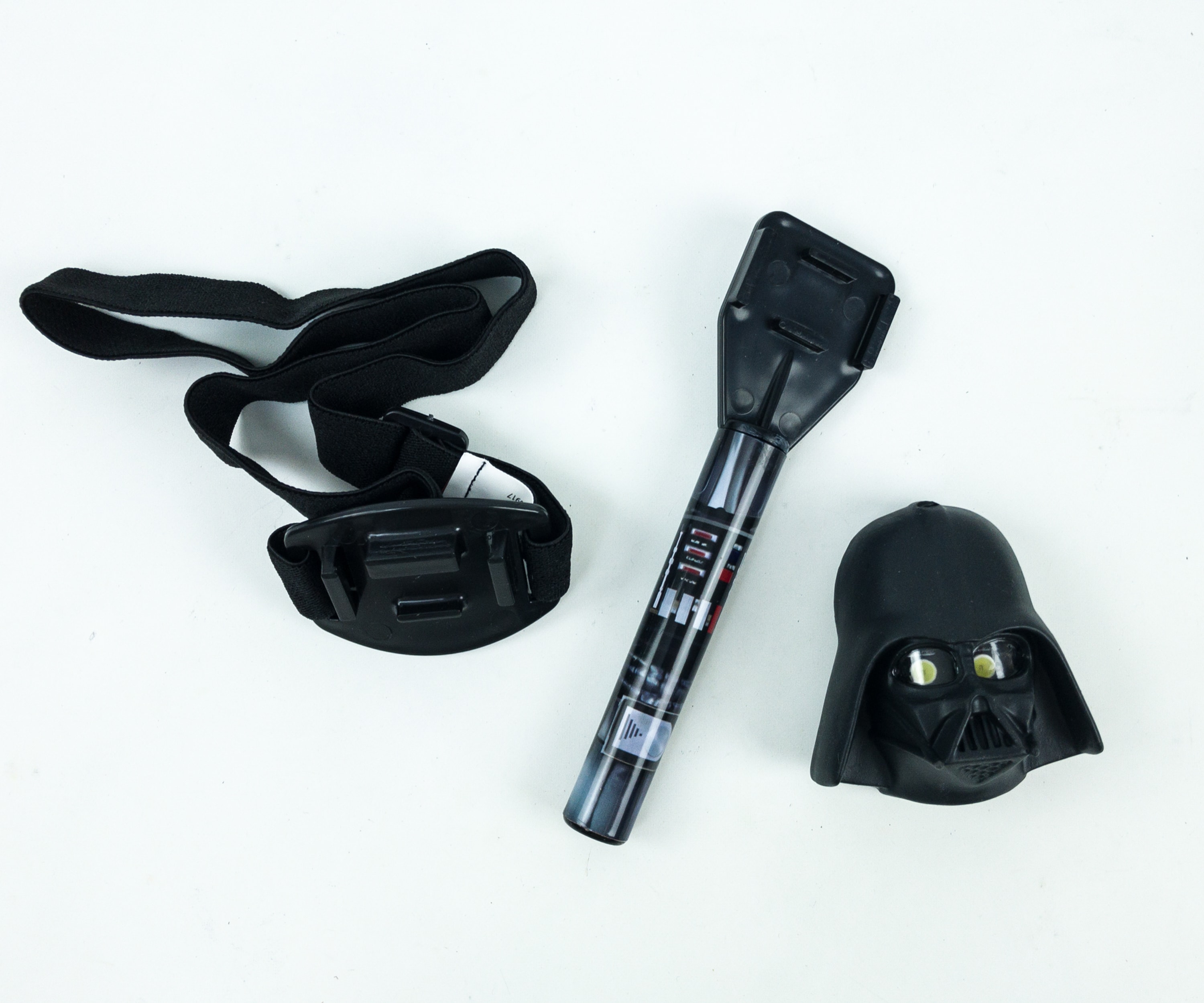 It comes with several attachments so you can use the torch however you want.
First is a handle that holds Darth Vader's head, this will make it function like a handheld flashlight.
They also included a head strap for hands-free use!
It only features his helmet, but I feel uneasy looking at it, maybe it's pushing me to the dark side of the Force!
And its eyes light up brightly! It's so bright that I can keep it handy during emergency situations, or when the power's out!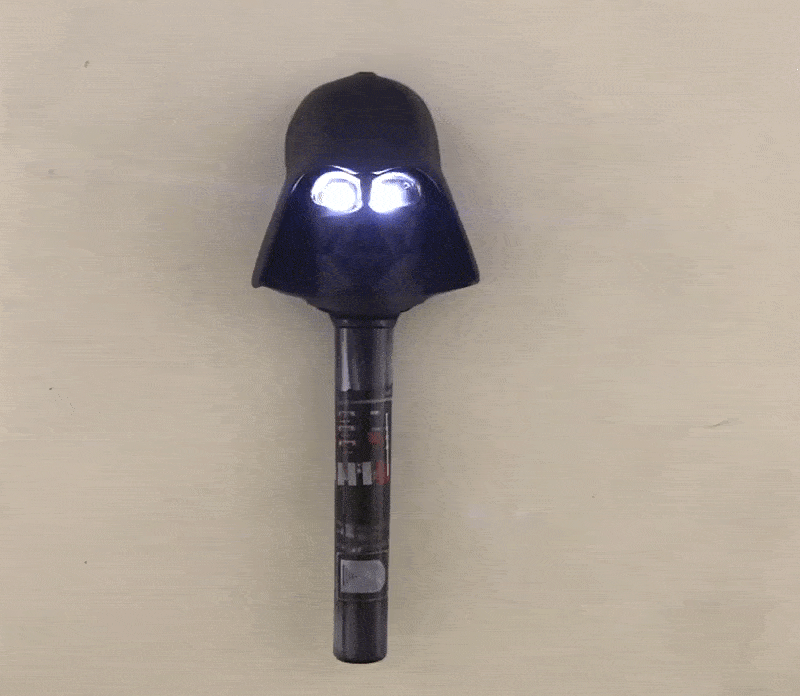 Just look How Vader's eyes brightly blink! It's like a disco light and I think, this will look great when you attend concerts or even parties and be the center of attention!
Pocket Monsters T-Shirt (£11.99) Upon seeing the shirt, I can't help but sing this line from the Pokemon theme!
The black shirt's print of the lyrics is cool as they also feature some of the Pokemon! Can you see the references to Pikachu, Bulbasaur, Squirtle, and Charmander? I sure do! And there's even a Pokeball on top of everything!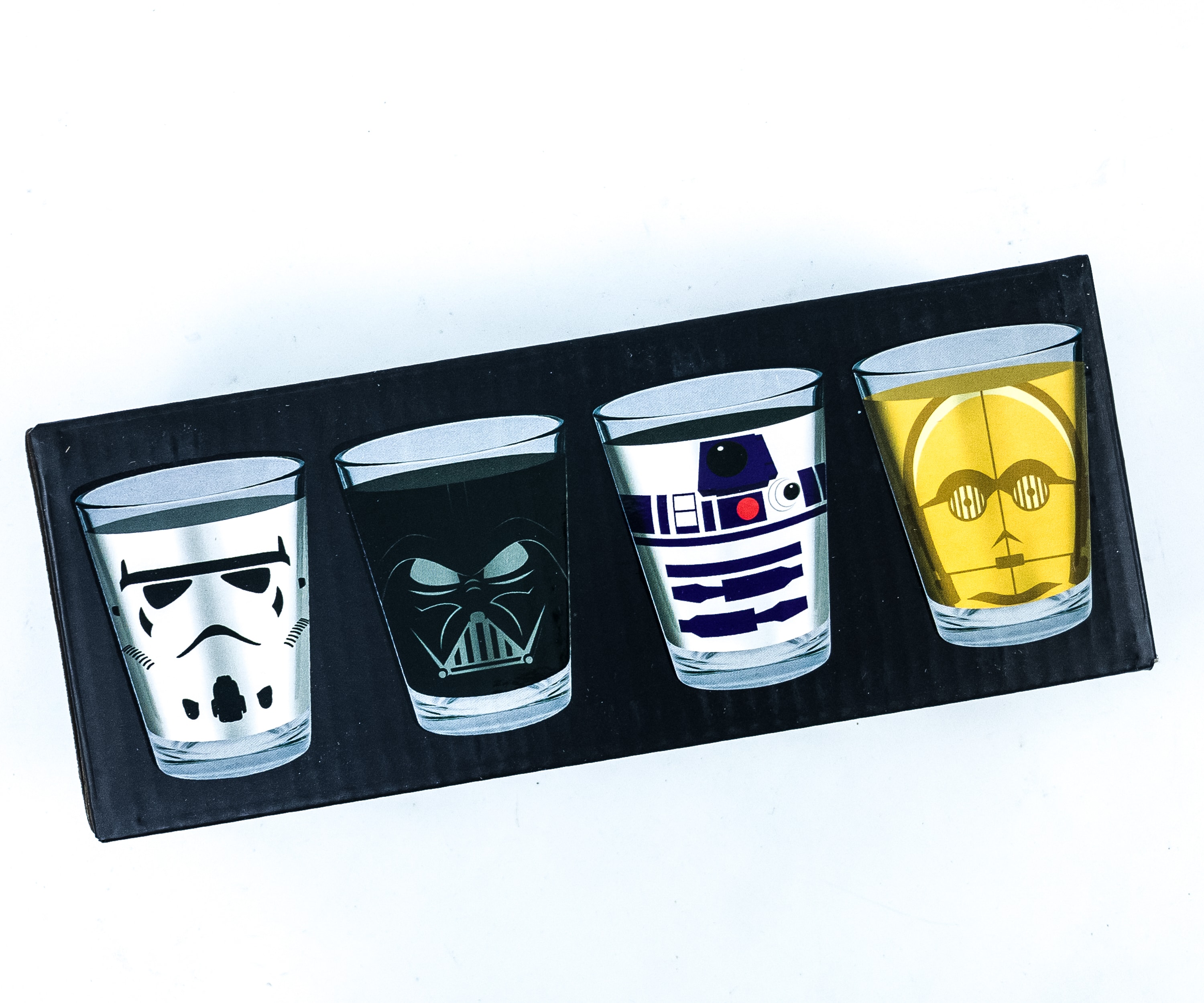 Star Wars Toothpick Holders (£9.99) Another Wookie item in this box is this set of toothpick holders!
First, I thought they are shot glasses, or maybe I can use them like that! Each has the franchise's logo featured on one side…
While the other side features different characters: there's R2-D2, a Stormtrooper, Darth Vader, and C-3PO!

Hold on to your seats as we're going to the Lost World next month!
This month's box is full of movie replicas and I love it! The mask is absolutely adorable, as it looks like the real mask from the movie, and I know it will look good hanging on my wall, along with the Skeleton Key replica! I also love the Wookie items from this box, I think I have uses for the set of toothpick holders, aside from their real function! The Vader torch will also come handy at times, and I will keep it beside my bed, in case of emergencies! And the Pokemon shirt is really fantastic, now the song's stuck in my head! There are still no figures but I am not losing hope, I wish they will include one on the next boxes!
What do you think of this month's Geek Gear box?