We have theme spoilers for the July 2019 Fangirl Monthly Box!
DEAL: Get $3 off your first month of any subscription term. Use coupon code HELLO3.
This month theme is HISTORICAL!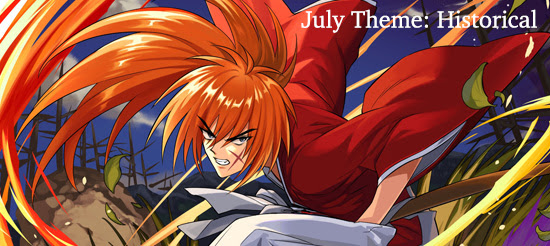 Our July theme is "Historical". Series to be included are: Gin Tama, Inuyasha, Fushigi Yuugi, and Rurouni Kenshin. Subscriptions are now open. If you are an active subscriber, your subscription will automatically renew on June 14th (you do not need to do anything). Otherwise, please sign-up by July 4th, 2019 (11:59 PM PST) to receive the box. All July boxes will ship between July 5-10th.
What do you think of the Fangirl Monthly theme for this month?