FaceTory sends the best in Korean beauty products and has a few different subscription offerings to suit your needs. You can sign up for a shipment of 4 or 7 sheet masks a month, or go with the Lux PLUS quarterly shipment and receive 5-6 full sized products and 5-6 sheet masks/specialty items! I am reviewing the Lux PLUS, which is $49.95 a quarter and has free shipping to the U.S.
The sun is shining! Time to soothe, calm, and protect your skin. Whether you are staying in and relaxing or going out and traveling, our Summer Lux PLUS is here to help out your skin! Filled with some of the best products for summer, your skin will stay healthy and glowing for the whole season!
DEAL: Use the coupon code LUXPLUS4 to get 4 free masks with your Lux Plus Subscription!
OR Get 20% off your FaceTory order! Use coupon code HELLO20.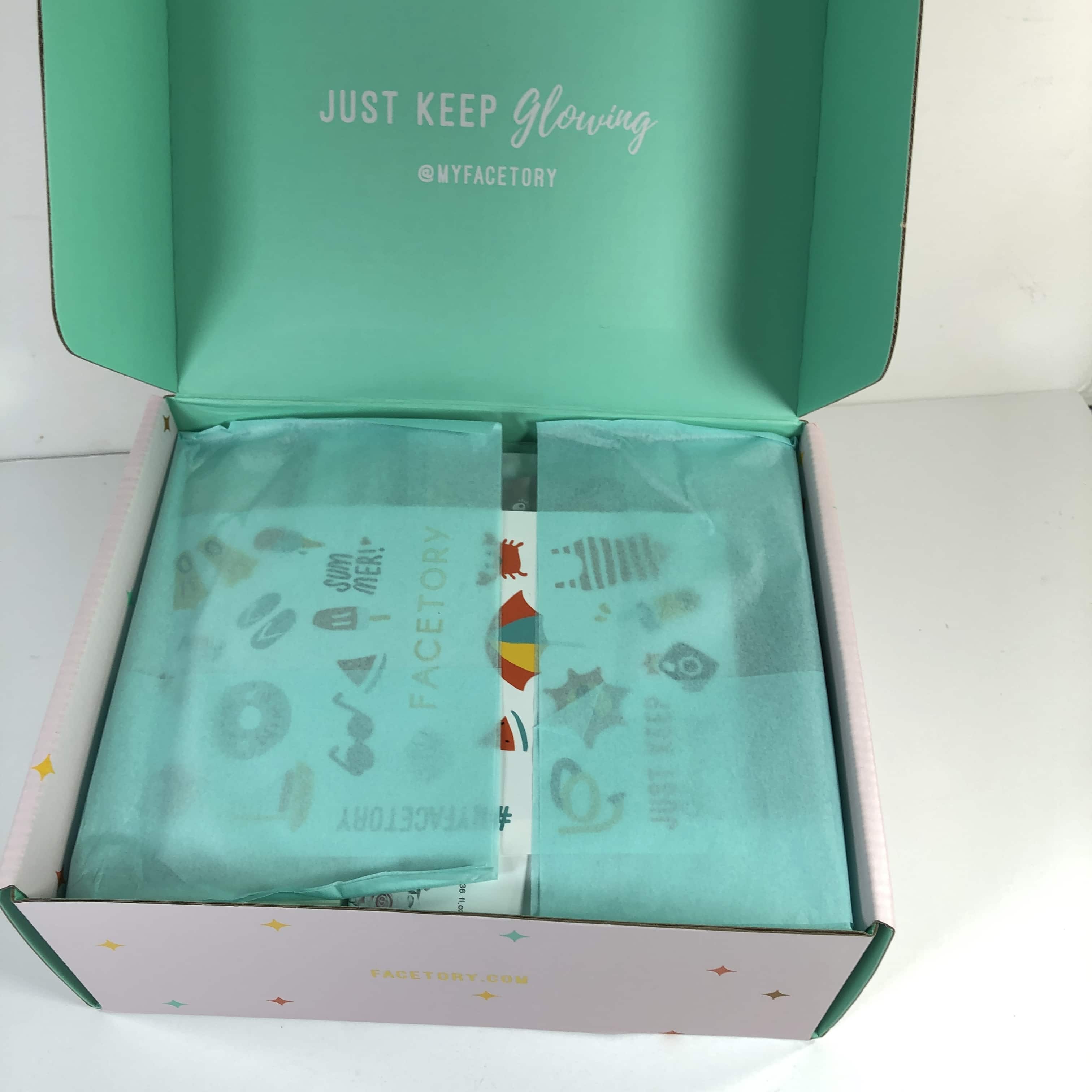 Presentation was simple, with my items wrapped in tissue paper. The box was packed full!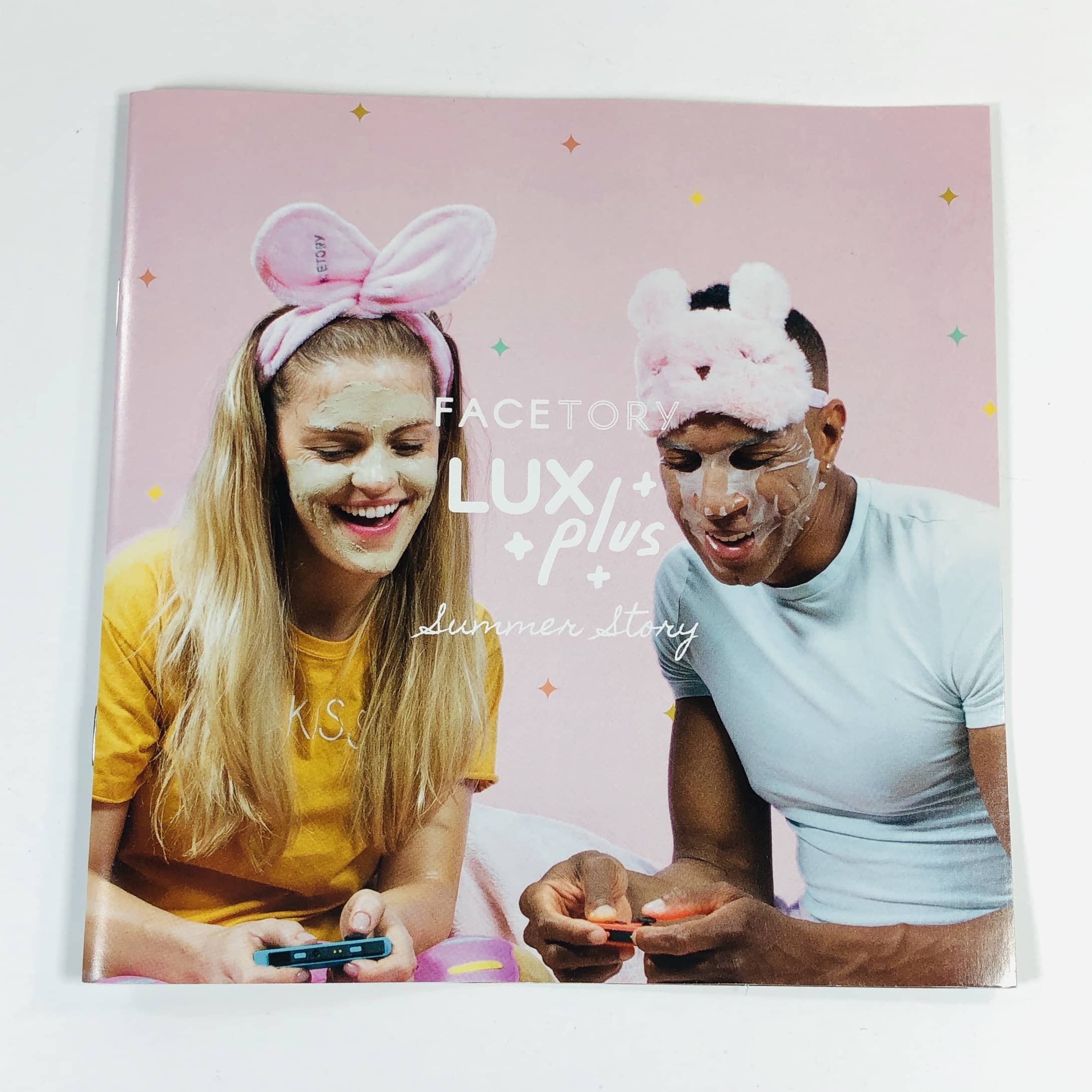 I received a colorful booklet.
Each item was listed, along with instructions for use. I like that it tells you when to use each item, like "days when your skin needs soothing and acne care".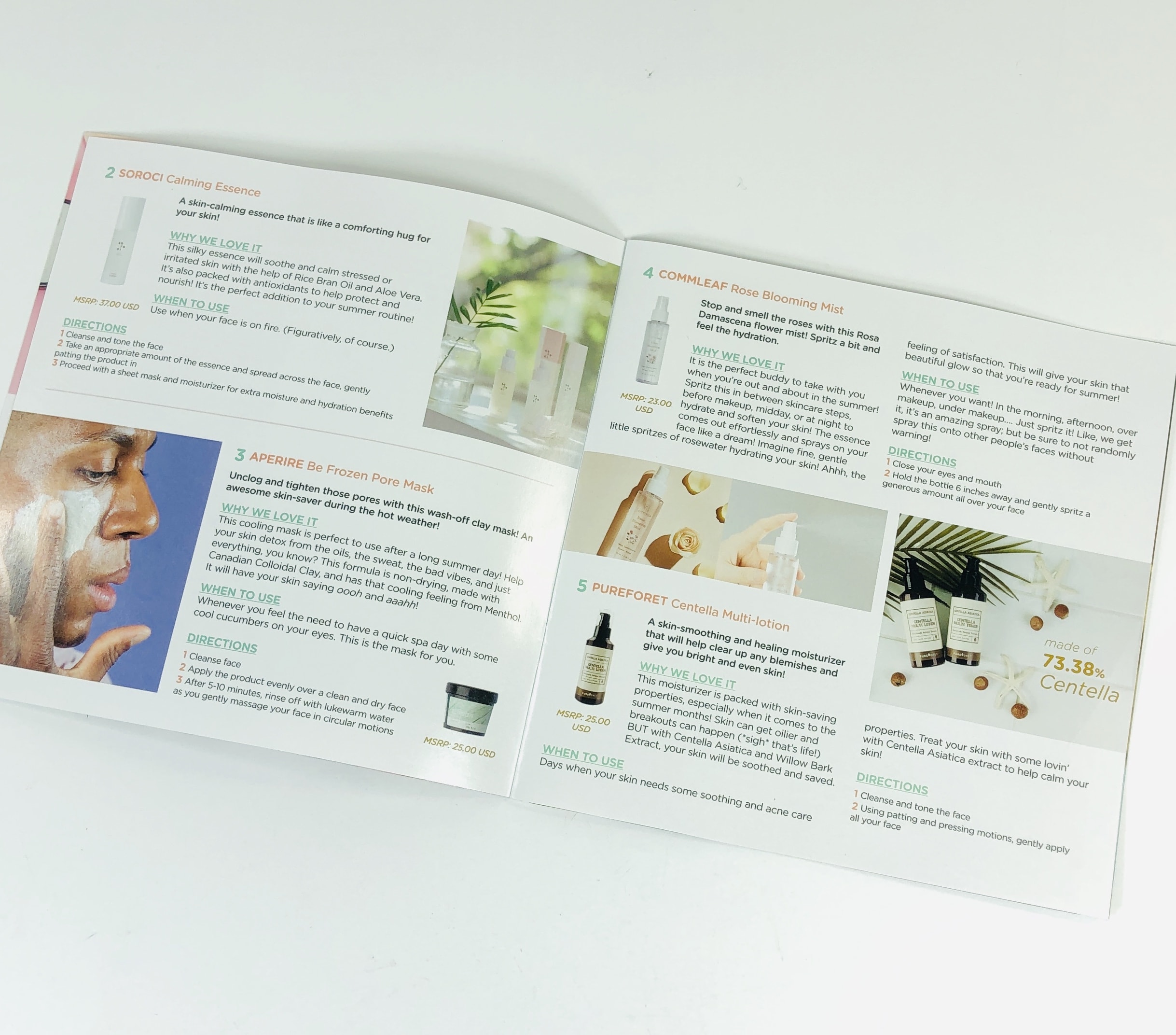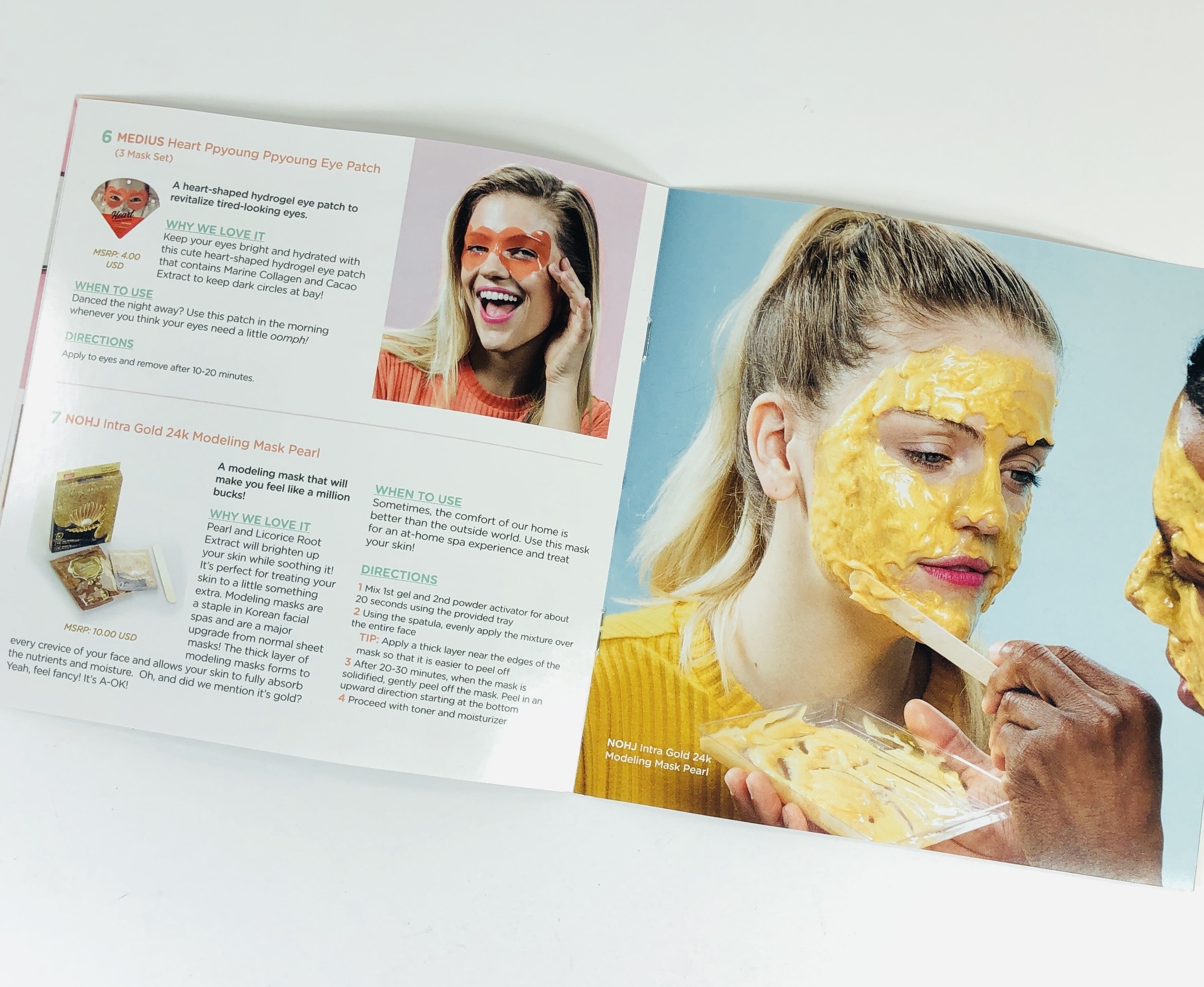 You can also find ingredients if you check the FaceTory website.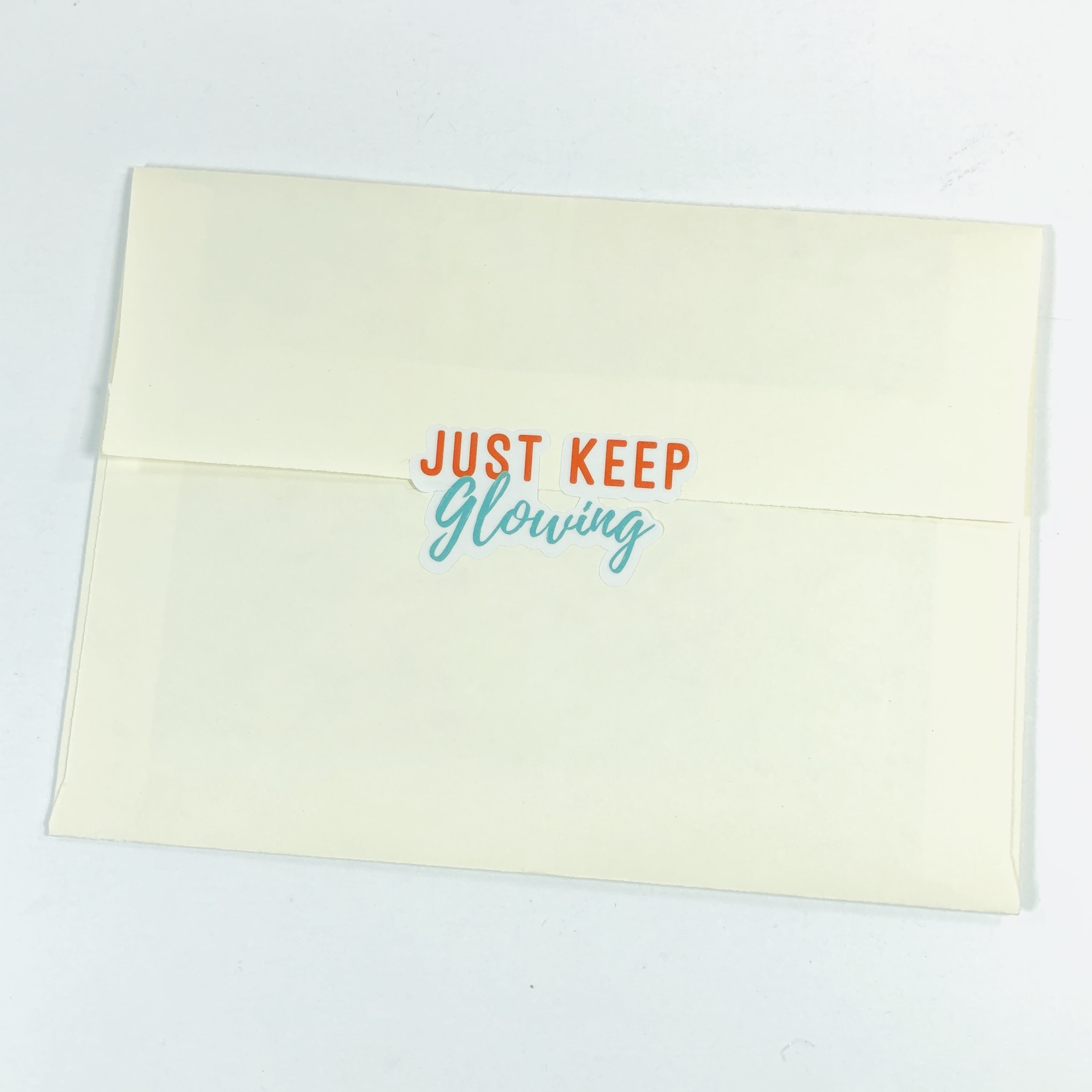 I found an envelope…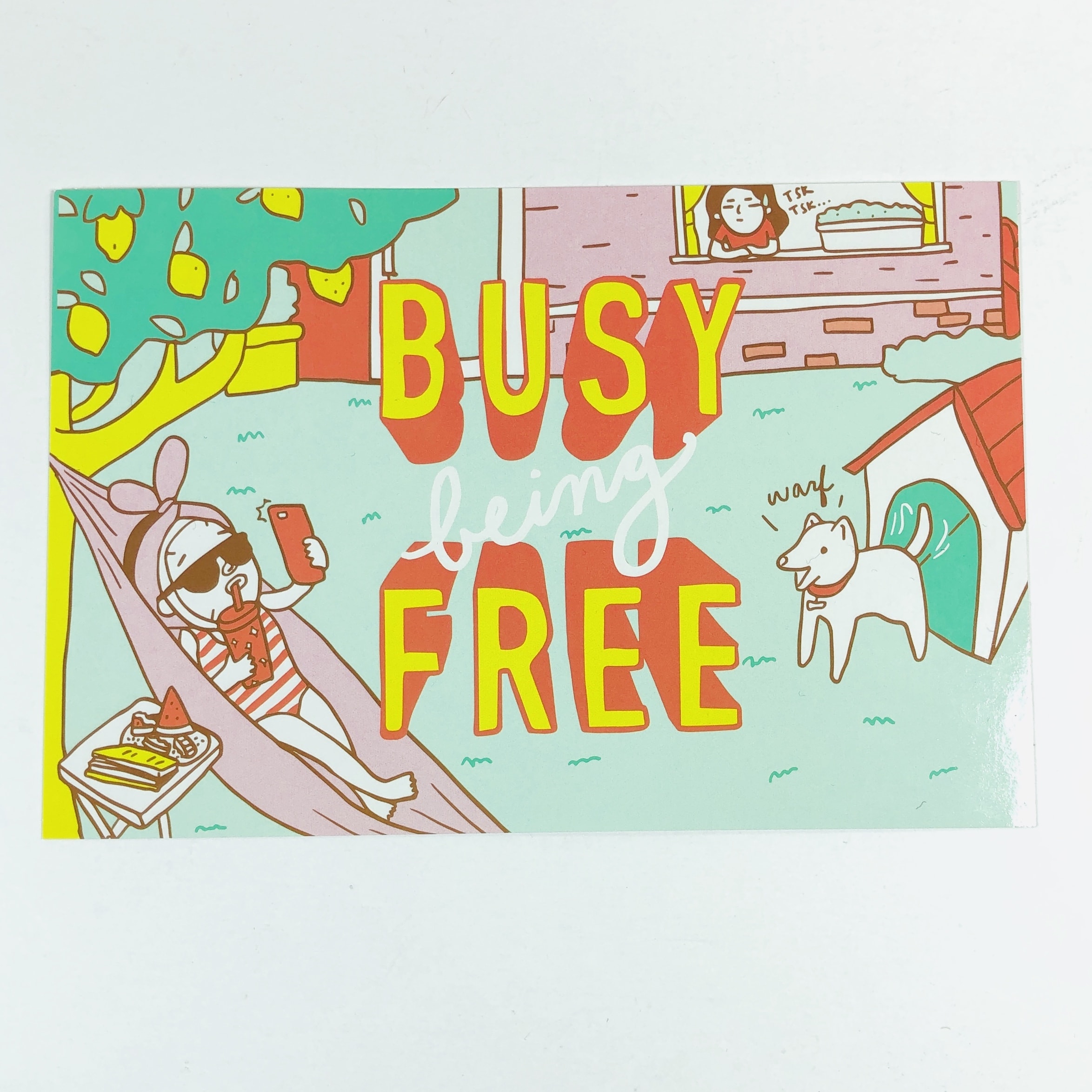 …with a postcard.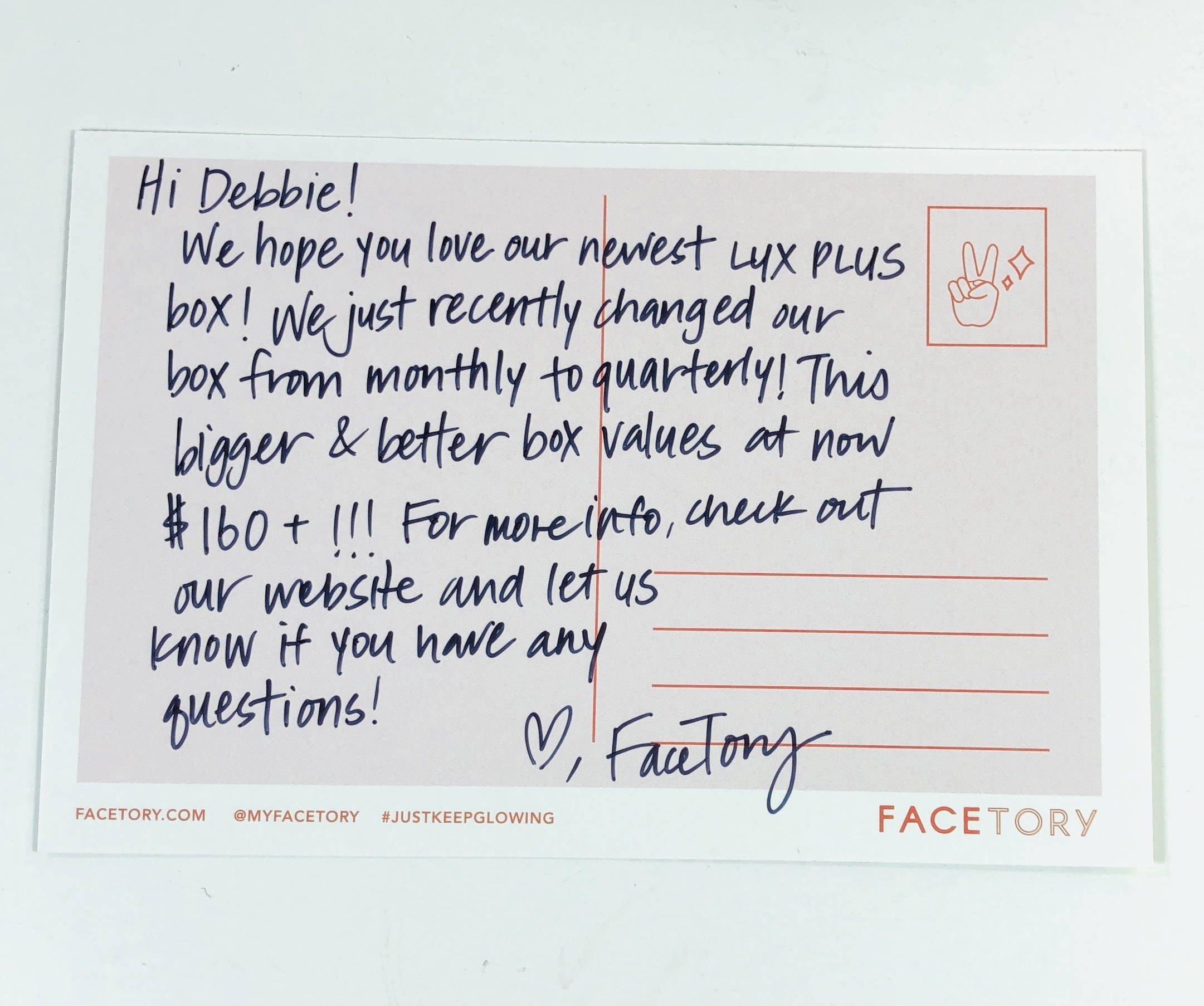 The card had my name on it and mentioned that Lux PLUS is now quarterly instead of monthly. This is my first ever box from FaceTory!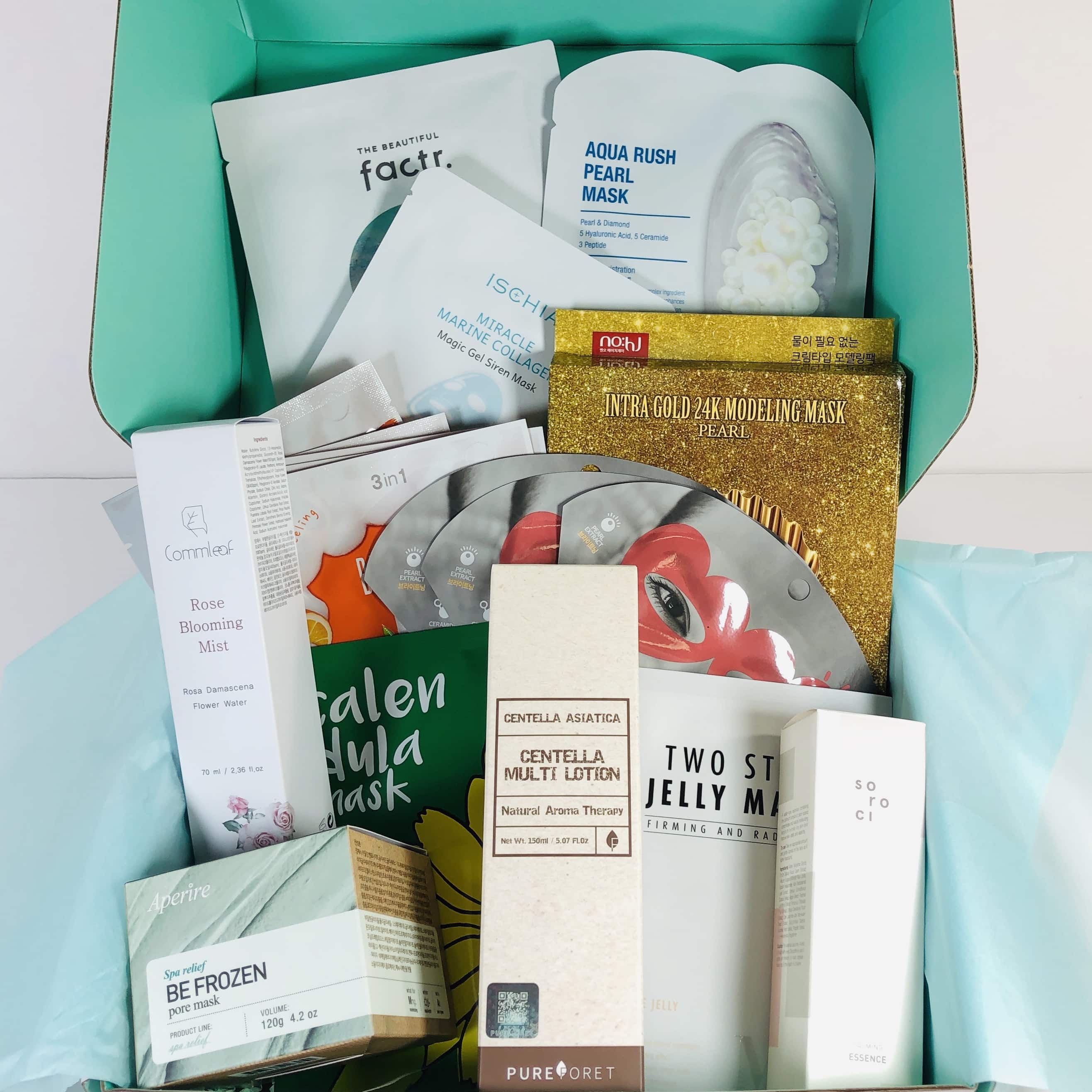 Everything in my box! So many items, and I spy several full-sized products!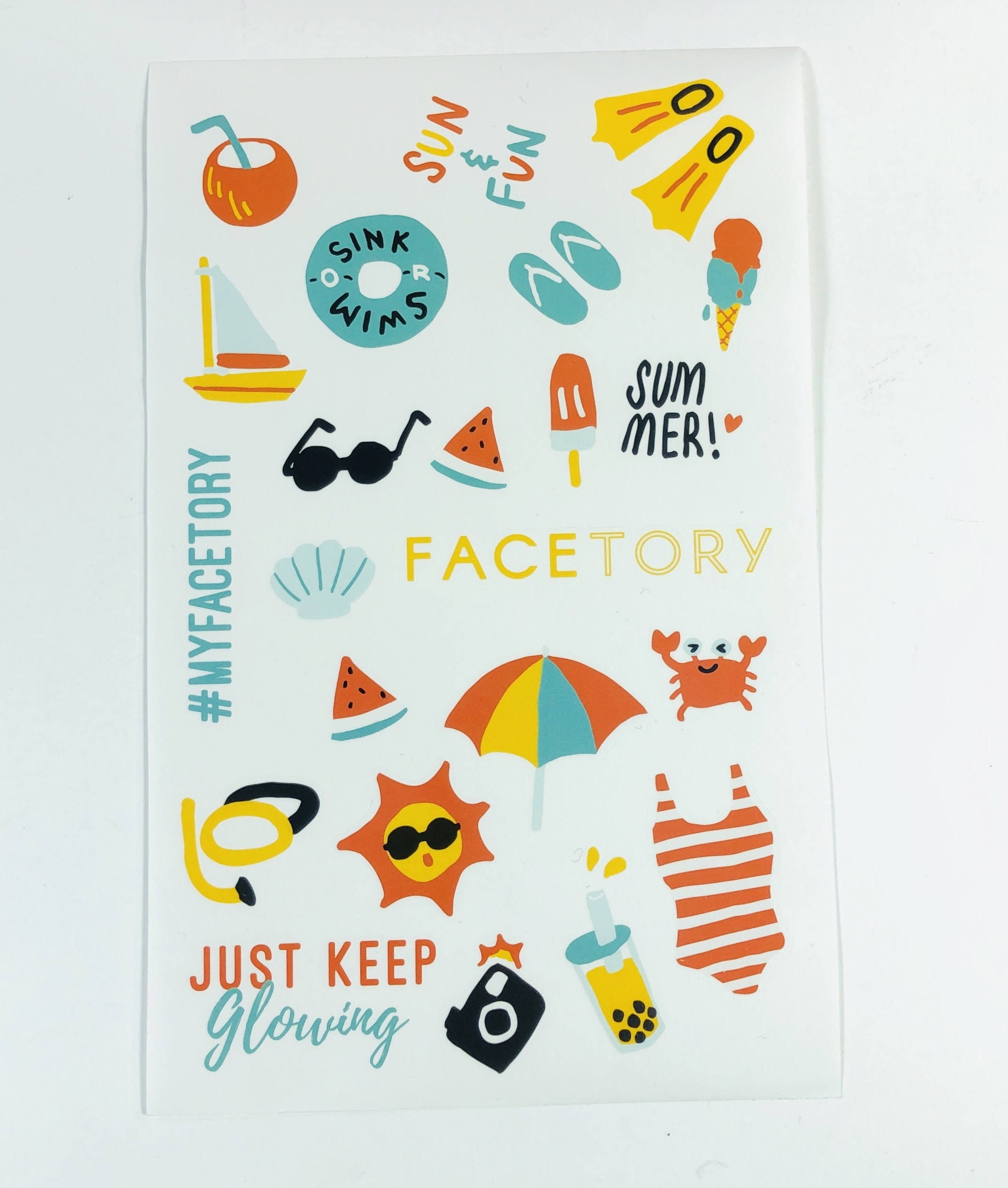 I am a planner addict so to find a sheet of bright summery stickers just made me even more pleased.
NOTE: This box isn't customized in any way but products should appeal to a broad range of users.
NOTE About Masks: Almost every face mask instructs you to wash your face and apply toner before use so I won't repeat that over and over.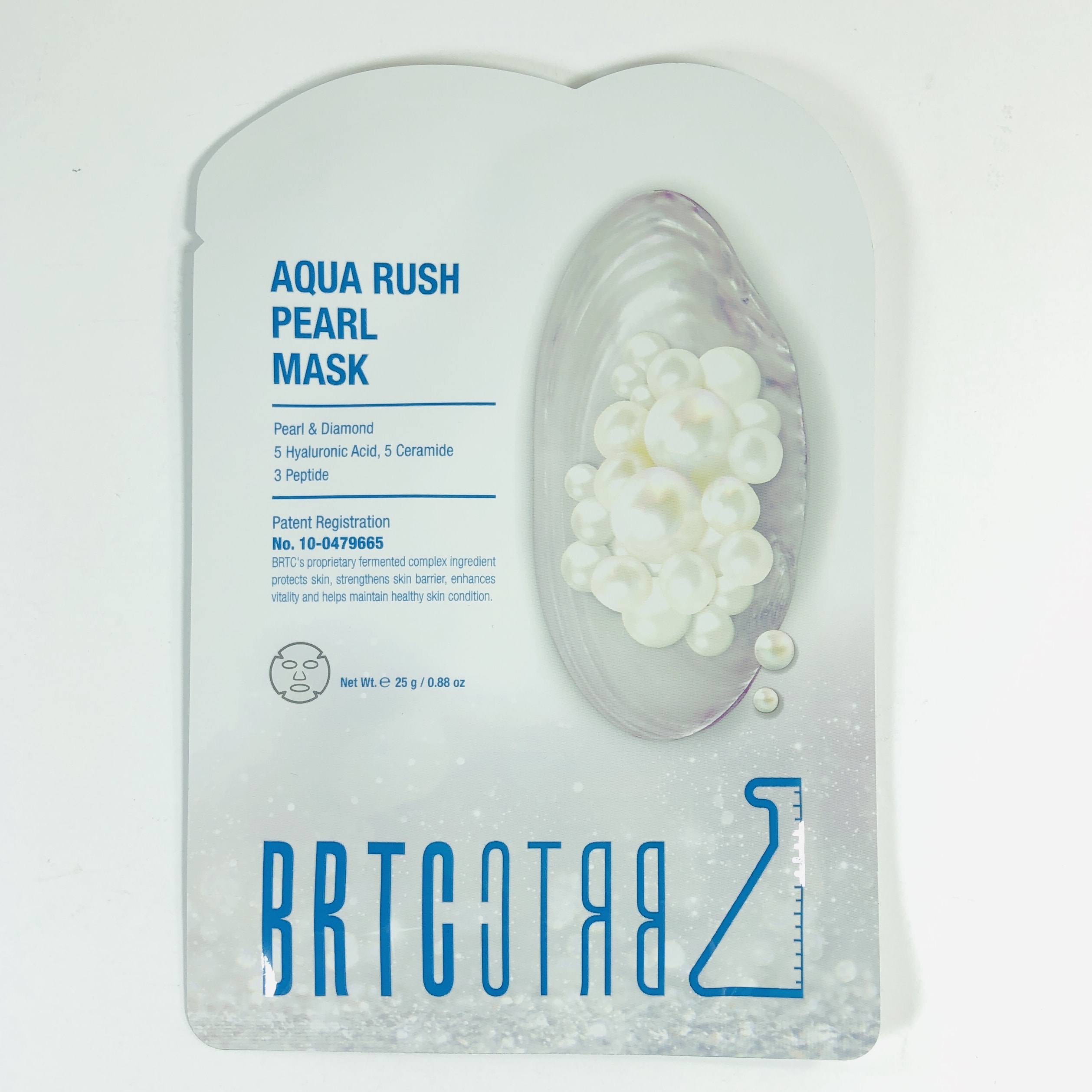 BRTC Aqua Rush Pearl Mask ($5 value, buy a set of 5 masks for $25) has pearl extract, hyaluronic acid, and niacinamide to help brighten skin while also keeping it moisturized.
It was folded up and I had a hard time figuring out how to untwist it but eventually I figured it out. There was a lot of serum left in the bag and it had a light floral fragrance.
Ischia Miracle Marine Collagen Magic Gel Siren Mask ($3.80 value, buy a set of 5 for $18.99) Hyaluronic acid is high on the list of ingredients and helps skin stay moist. Centella asiatica (AKA gotu kola, cica, or Tiger Balm) may help repair skin's barrier from everyday assaults and even sun damage.
The Beautiful Factr Water Shield Barrier Mask ($4 on card) While summer can leave some skin types oily, others are just as dry as they were in winter. Bring on the moisture with this hydrating mask that has niacinamide, plant extracts, and hyaluronic acid.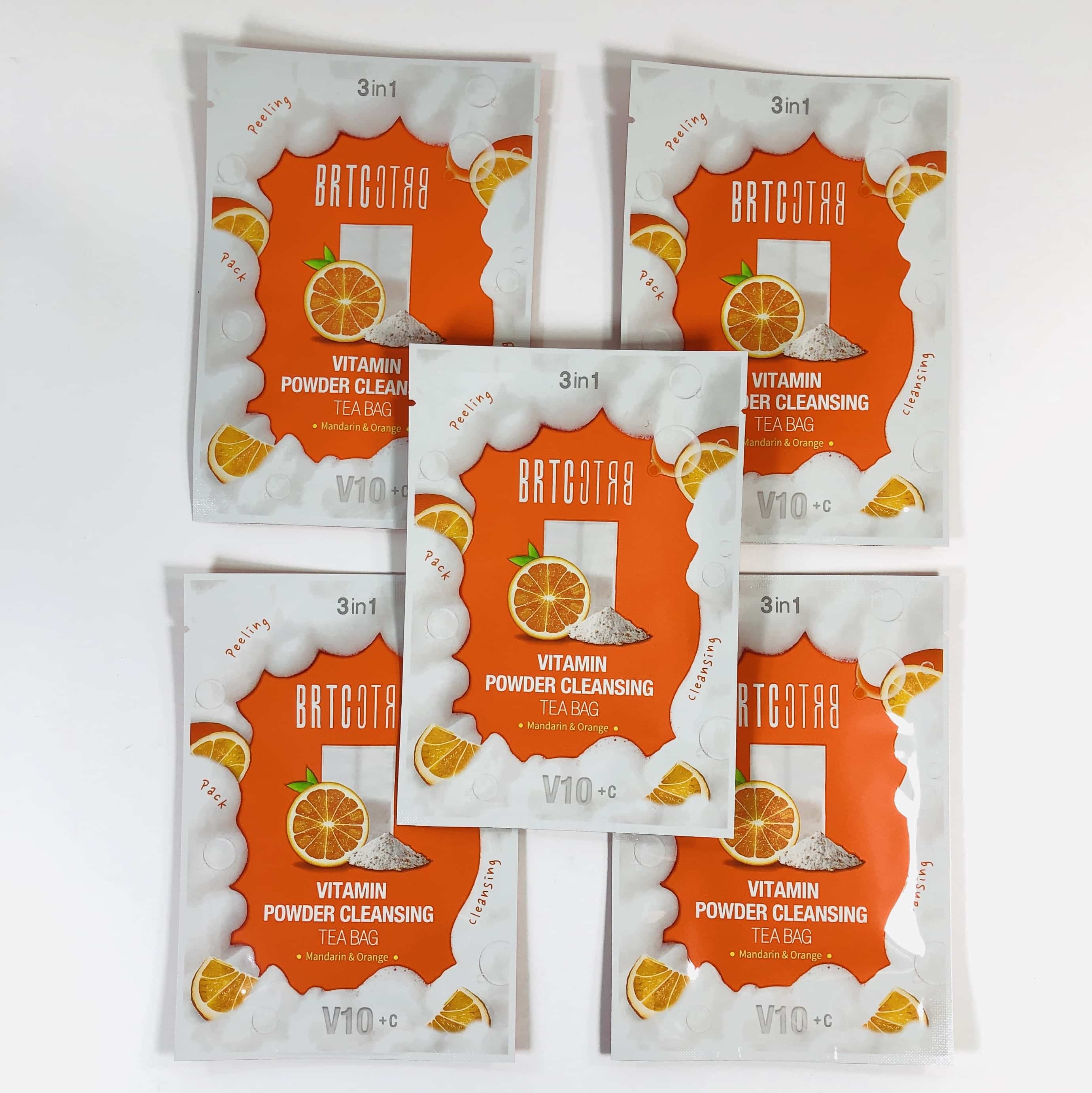 BRTC Vitamin C Powder Cleansing Tea Bag ($8.30, $24.90 for 15 packs) I wasn't expecting to find a whole box of sheet masks! Each pack holds a 3-in-1 tea bag that can be used as an exfoliator, a wash-off bubble mask, or a spa-like treatment. You can get it wet and create a foam that can clean your face, or wet the bag and rub it directly on your face to exfoliate, or plop it in a bathtub for a foot or whole body soak.
Medius Heart Ppyoung Eye Patch ($4 on info card) I am always happy to try a new mask under and around my eyes, although I'm pretty sure my lines are here to stay. There were three of them in the box and they have niacinamide, gotu kola, and algae and is supposed to help revitalize tired eyes.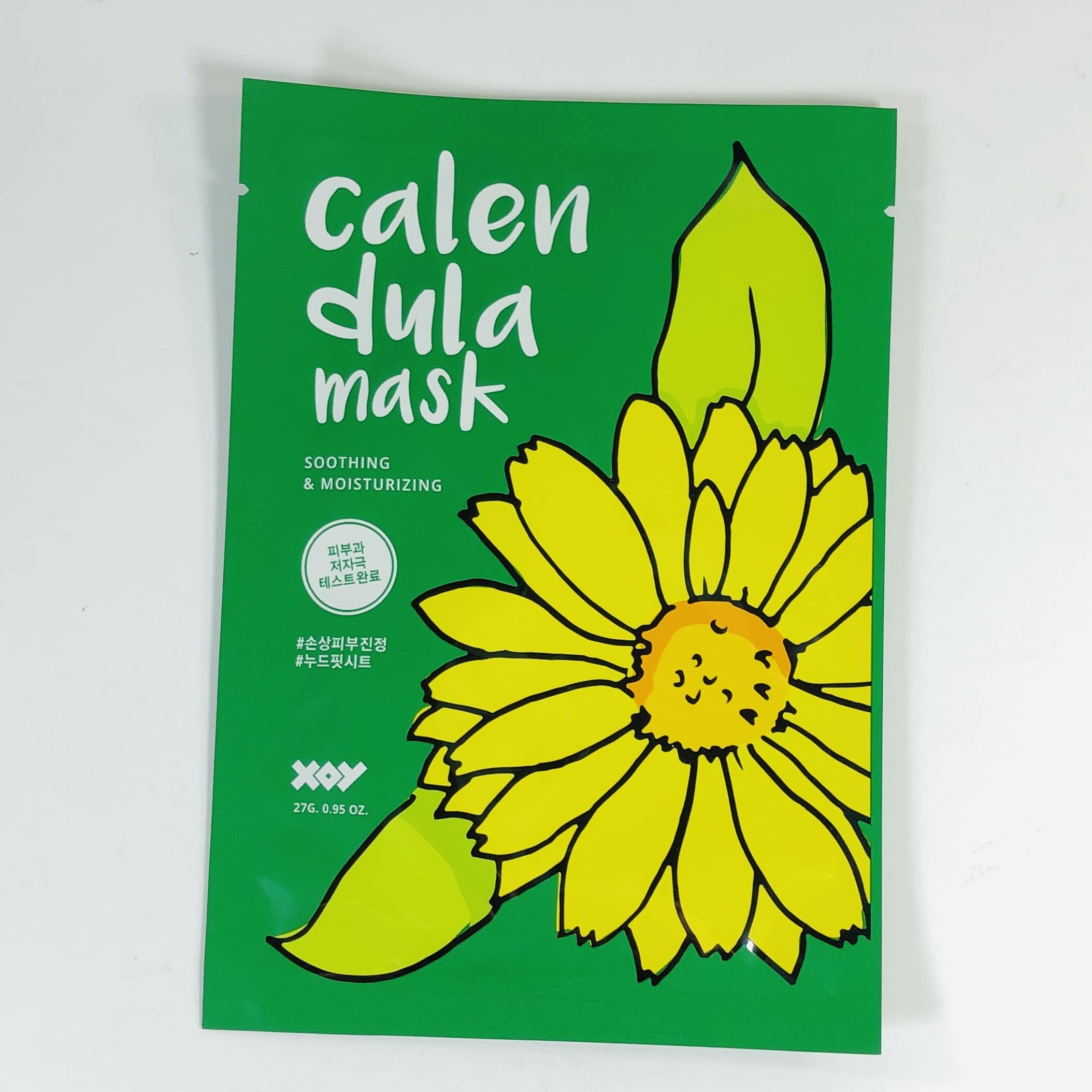 XOY Calendula Mask ($3 value, $29.99 for a box of 10) is supposed to help hydrate dry skin and reduce redness. Rose water, honey, and niacinamide are a few of the ingredients and tea tree oil may help fight breakouts.
NOHJ Intra Gold 24K Modeling Mask Pearl ($10 on card) is a luxurious face mask that goes on like a pack so it can mold to your face! You mix the gel (which has gold!) with the powder and then pack it on!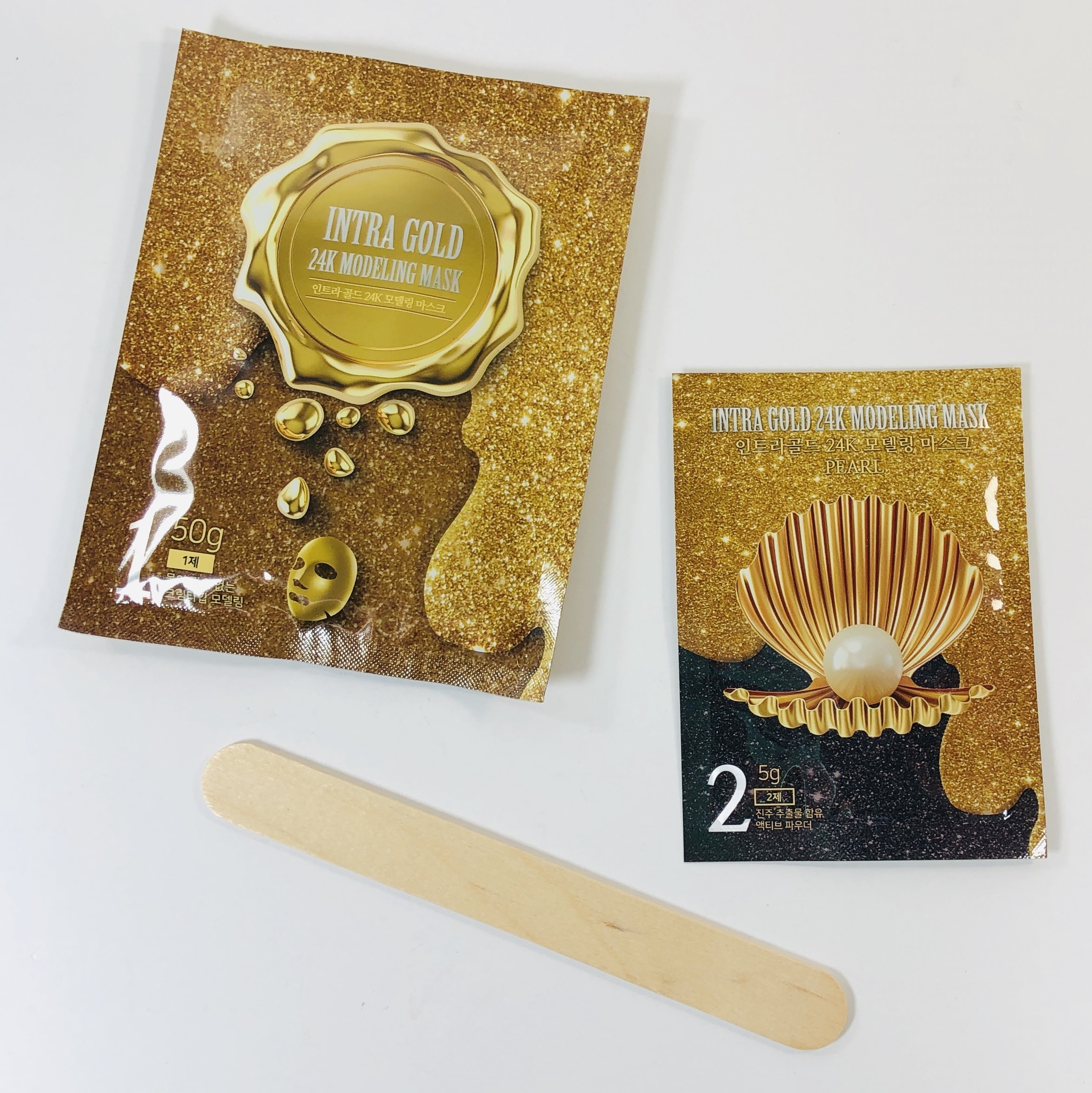 Supposedly it came with a tray for mixing but I either thought it was packaging and tossed it or it wasn't in the box. Either way, a disposable bowl should do the trick. Use the spatula to spread it around and then peel off after 30 minutes. The thicker it's packed on, the easier it will be to peel. It is supposed to help brighten and soothe skin and you can feel like you are at a relaxing spa while wearing it!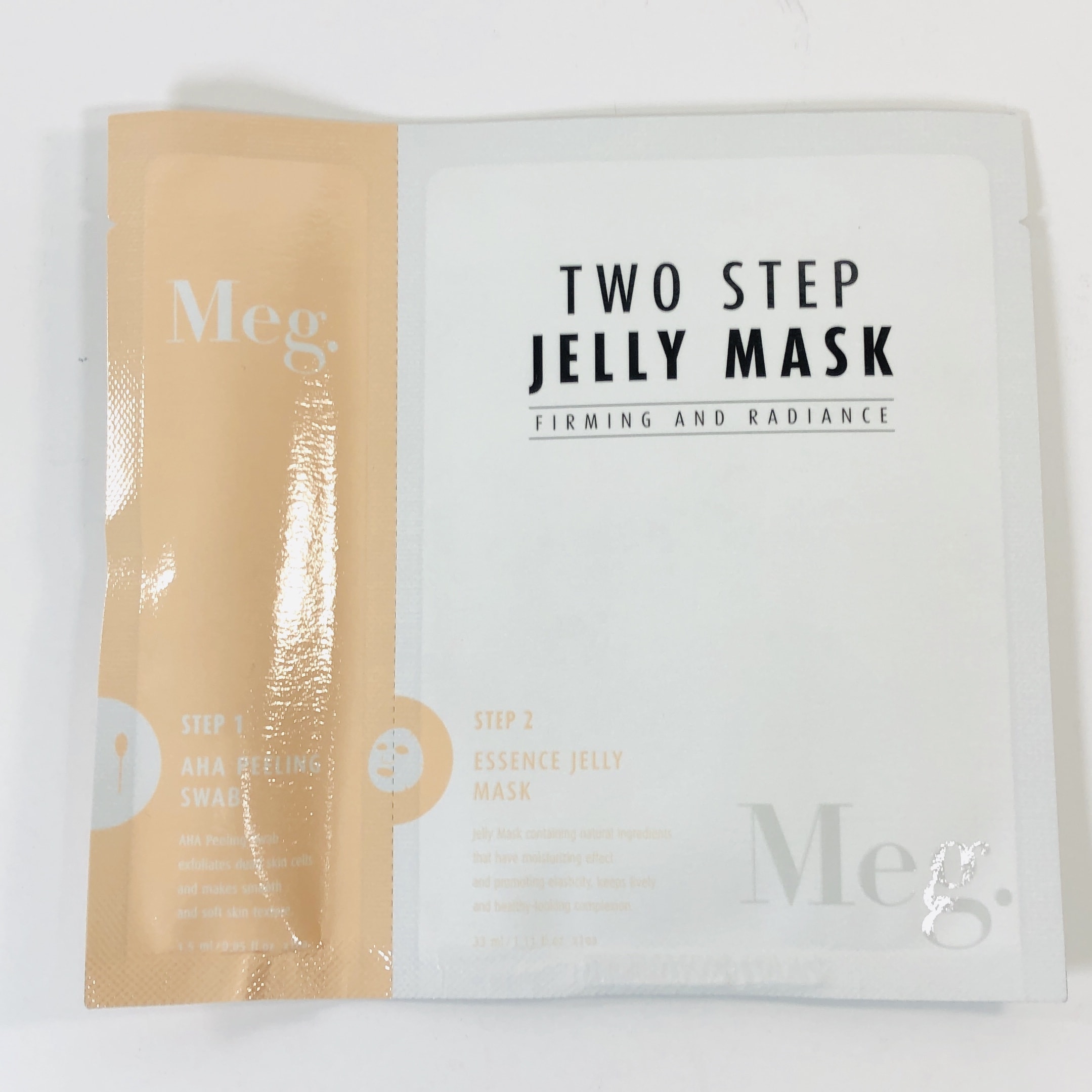 Meg Two Step Jelly Mask Firming + Radiance ($6) Both of my daughters were drawn to this mask, which is so funny because if anyone needs firming and radiance it is me! The mask has an alpha hydroxy pad that you use first to help get rid of old skin cells, then you apply the face mask to help balance and sooth the skin. Includes wine, carrot, and sunflower extracts.
Pureforet Centella Multi-Lotion ($25.19) was sealed shut so I knew I was getting a fresh bottle.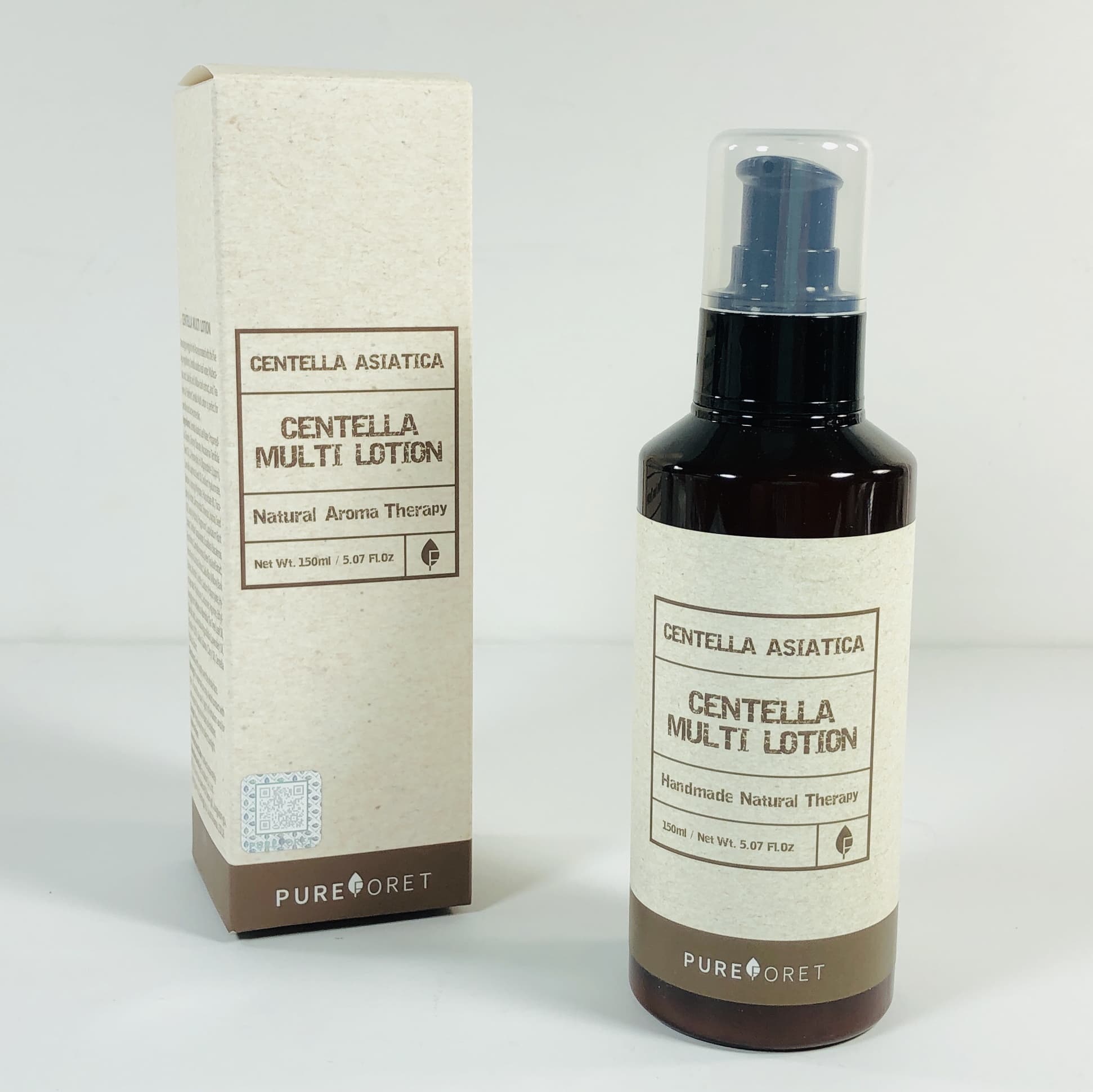 Centella asiatica (gotu kola) is having a moment and is featured in several of the products in this box, including this moisturizer.
Hyaluronic acid, tea tree oil, and green tea extract are some of the ingredients. This product is made of 94.18% natural ingredients and is meant to help fight acne while also softening and soothing skin. The product is a creamy gel and smells like tea tree oil but it's not overwhelmingly strong. My skin absorbed it quickly.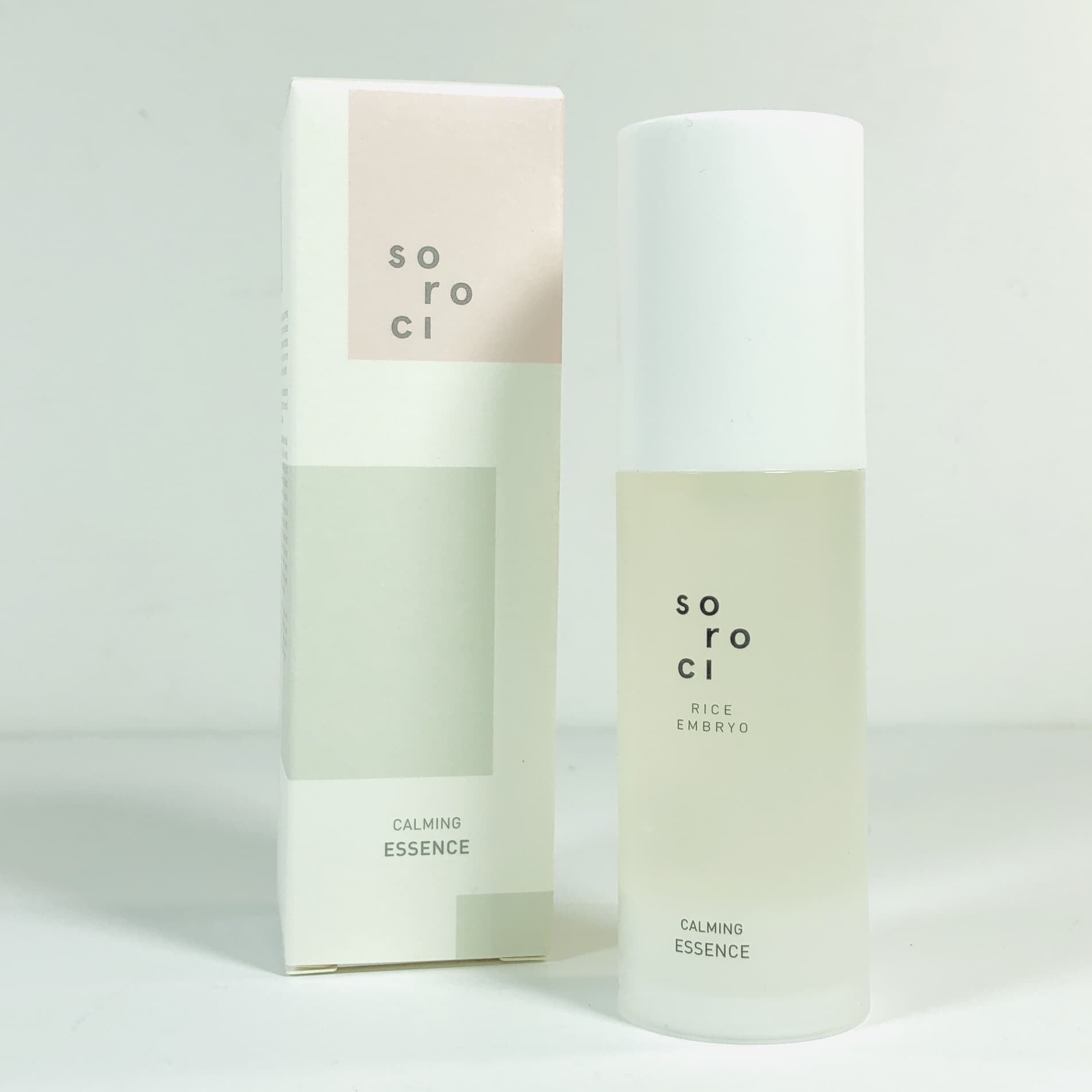 Soroci Rice Embryo Calming Essence ($30, sold out) is a runny gel that has a light fragrance and is supposed to help calm stressed or irritated skin.
Rice germ extract, cactus, and algae join hyaluronic acid and aloe to nourish skin when it is feeling ragged. One squirt was enough for my whole face and it dried to a kind of tacky finish.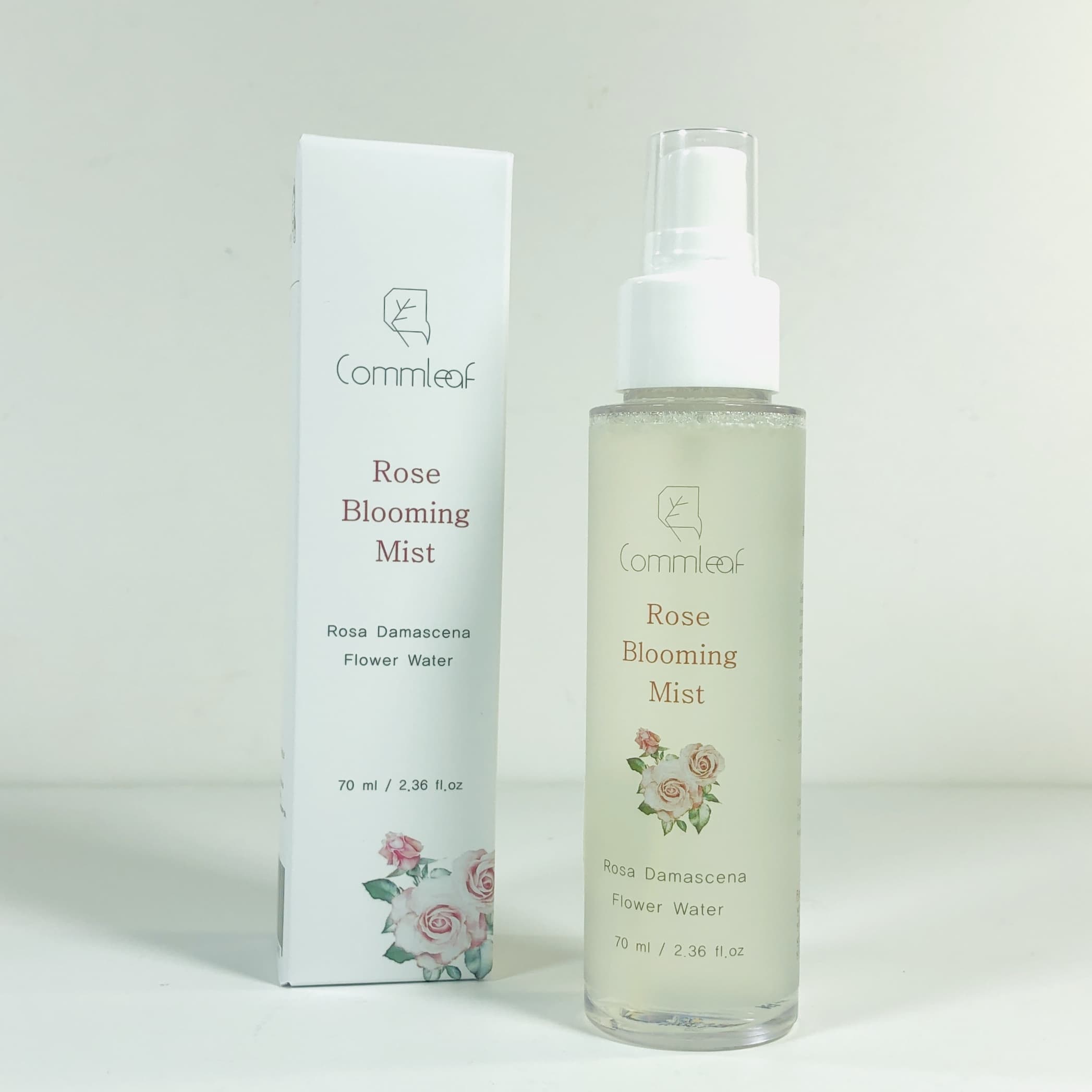 Commleaf Rose Blooming Mist ($25.30) can be used pretty much anytime, anywhere. Just spritz it on and enjoy the scent of rose damascus.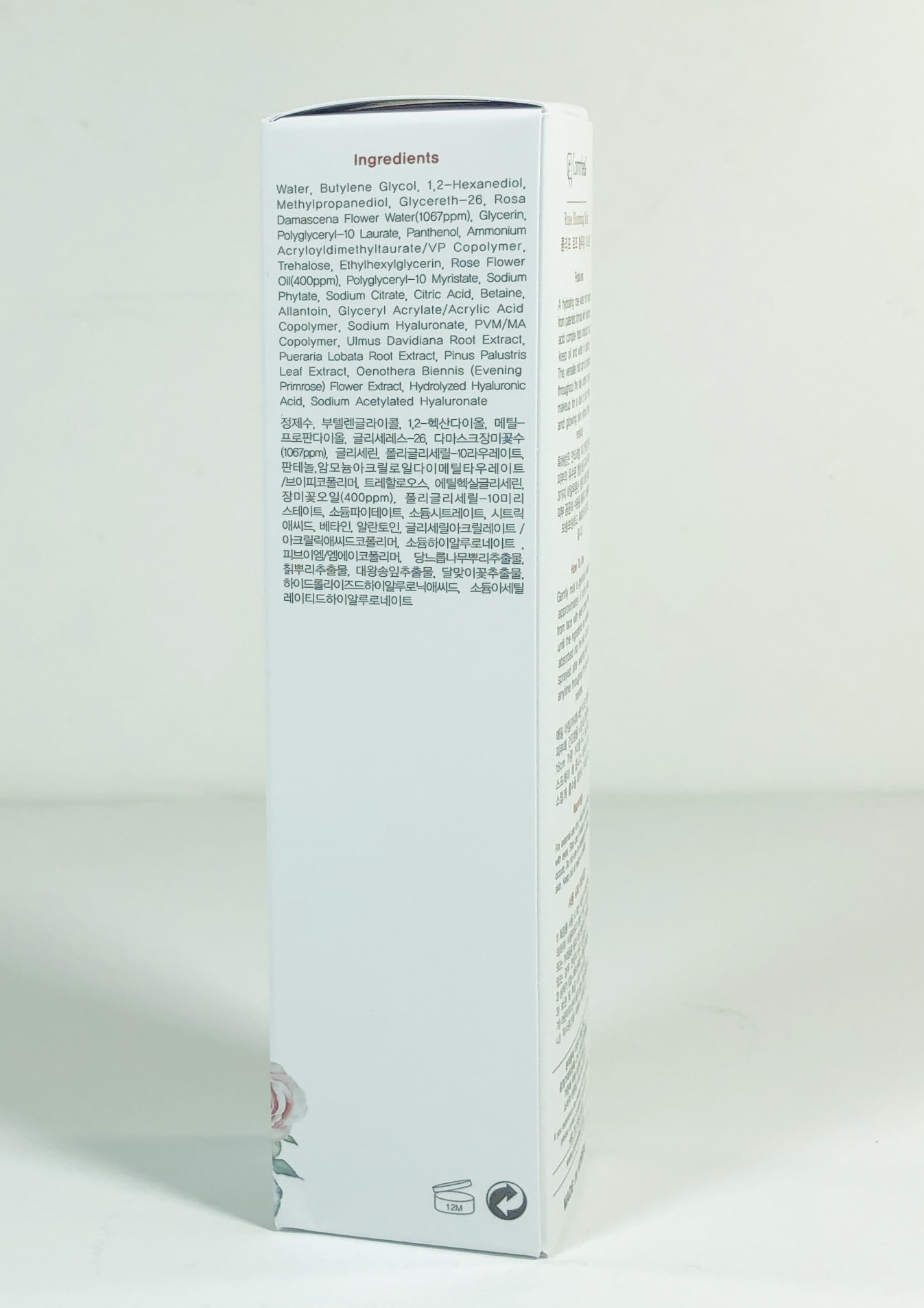 The sprayer has a fine mist and smells just like roses. Luckily it gets its scent from real rose water and not perfume. You can even spray this over your makeup!
Aperire Spa Relief Be Frozen Pore Mask ($25 on info card) Clay masks are good for summer, when skin tends to be oilier than the rest of the year. This one has the added benefit of feeling cool thanks to menthol.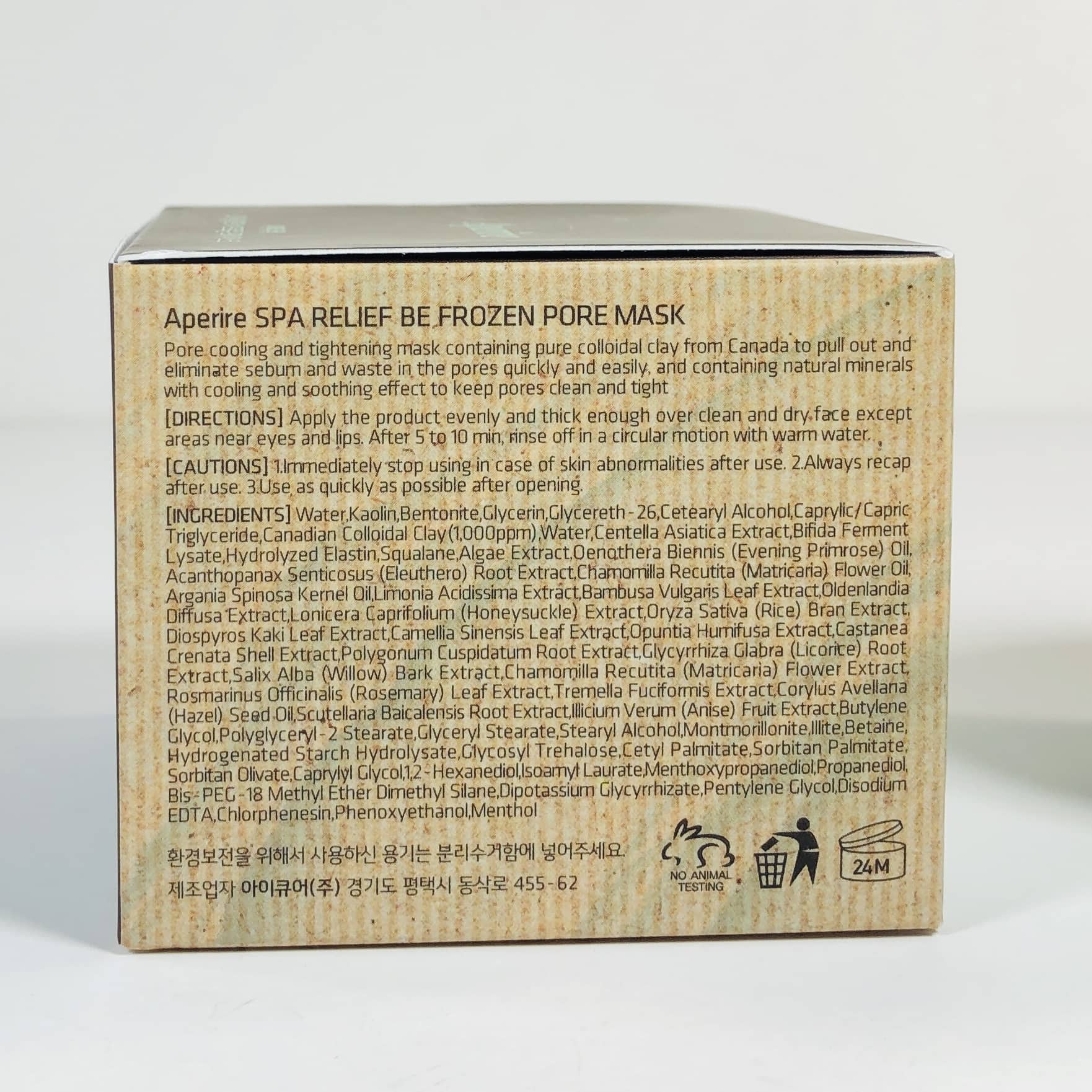 Clay, more gotu kola, algae, plus plant extracts and of course menthol. Happily I didn't see perfume listed anywhere.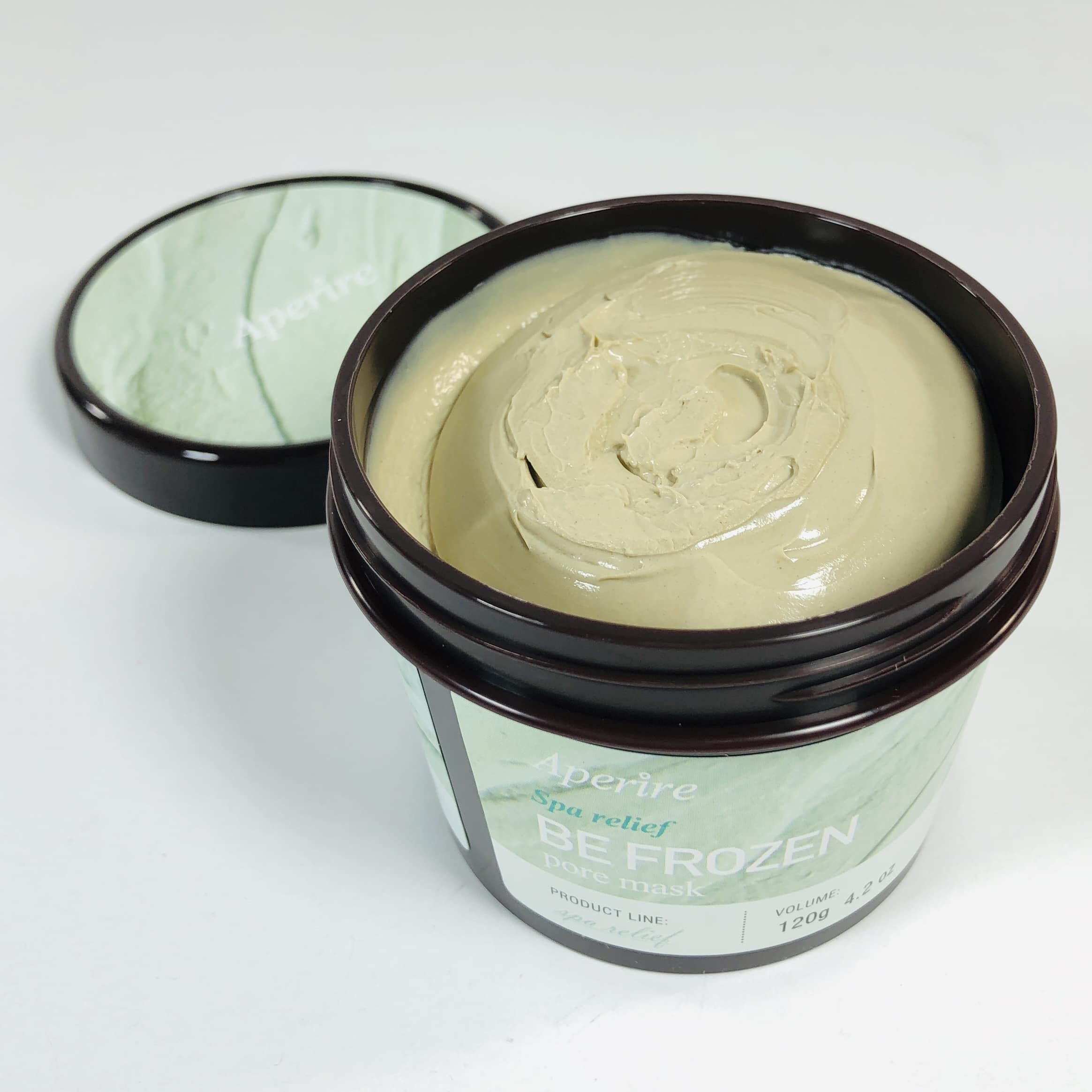 My oldest placed some on her face and oohed and ahhed about how good it felt on her skin and how cooling it felt. She didn't think it smelled like menthol, and said it didn't have much scent at all. She also reported that it didn't leave her skin feeling tight, like it didn't dry hard enough to pull her skin. I don't think I will ever see this again, I think she claimed it!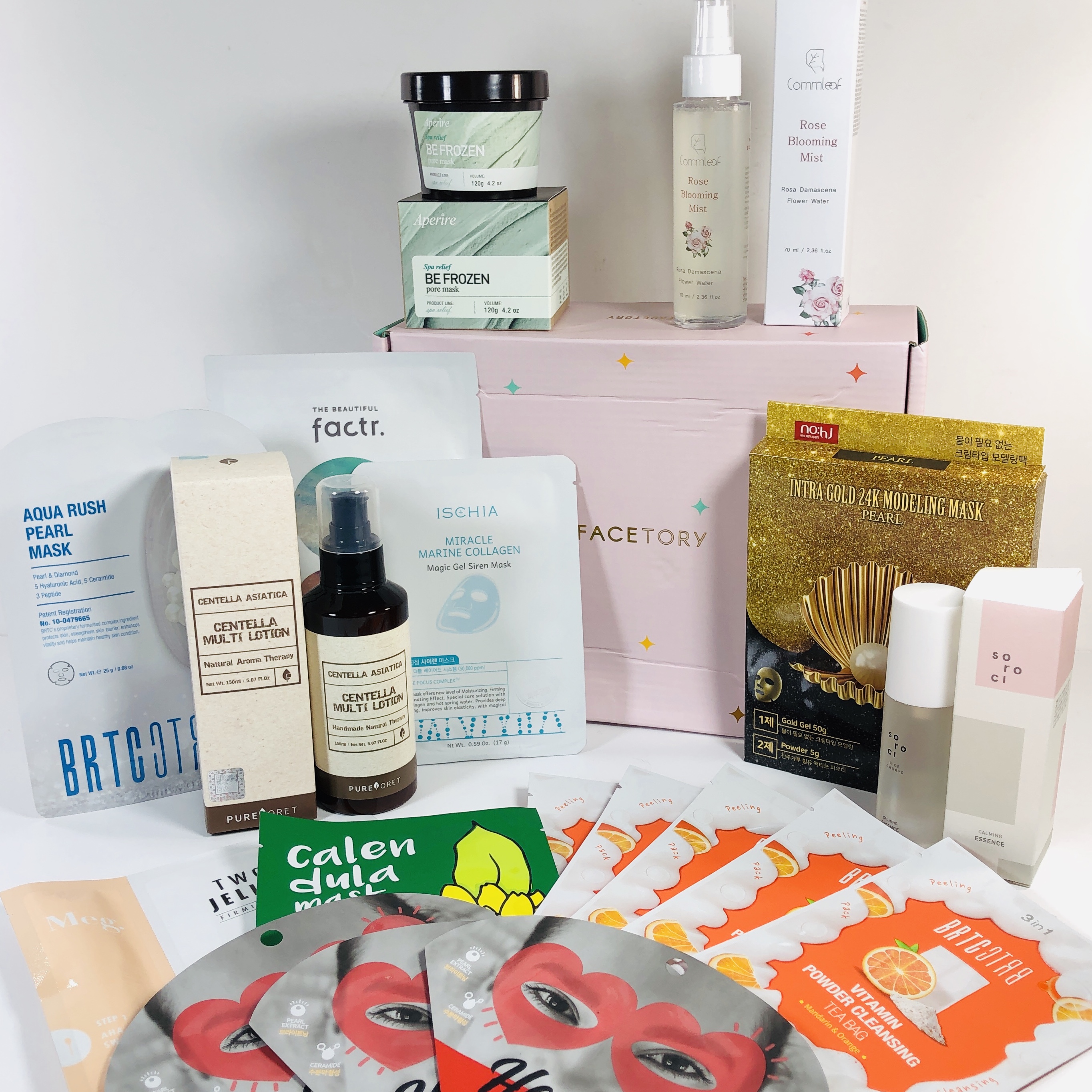 What an amazing assortment of Korean skincare in my Summer FaceTory Lux PLUS box! There was so much stuff that I wasn't sure where to start, but luckily the booklet gave me clues as to when to use each product. Since this is a quarterly box I haven't used everything up yet, but I look forward to giving some more of those masks a try when my skin is looking stressed out or when I've had a bit too much sun. My daughters had a great time picking out their favorites and were super pleased with all of the choices. The value was around $150, three times the price paid for the box!
What do you think of this quarter's FaceTory Lux PLUS box?