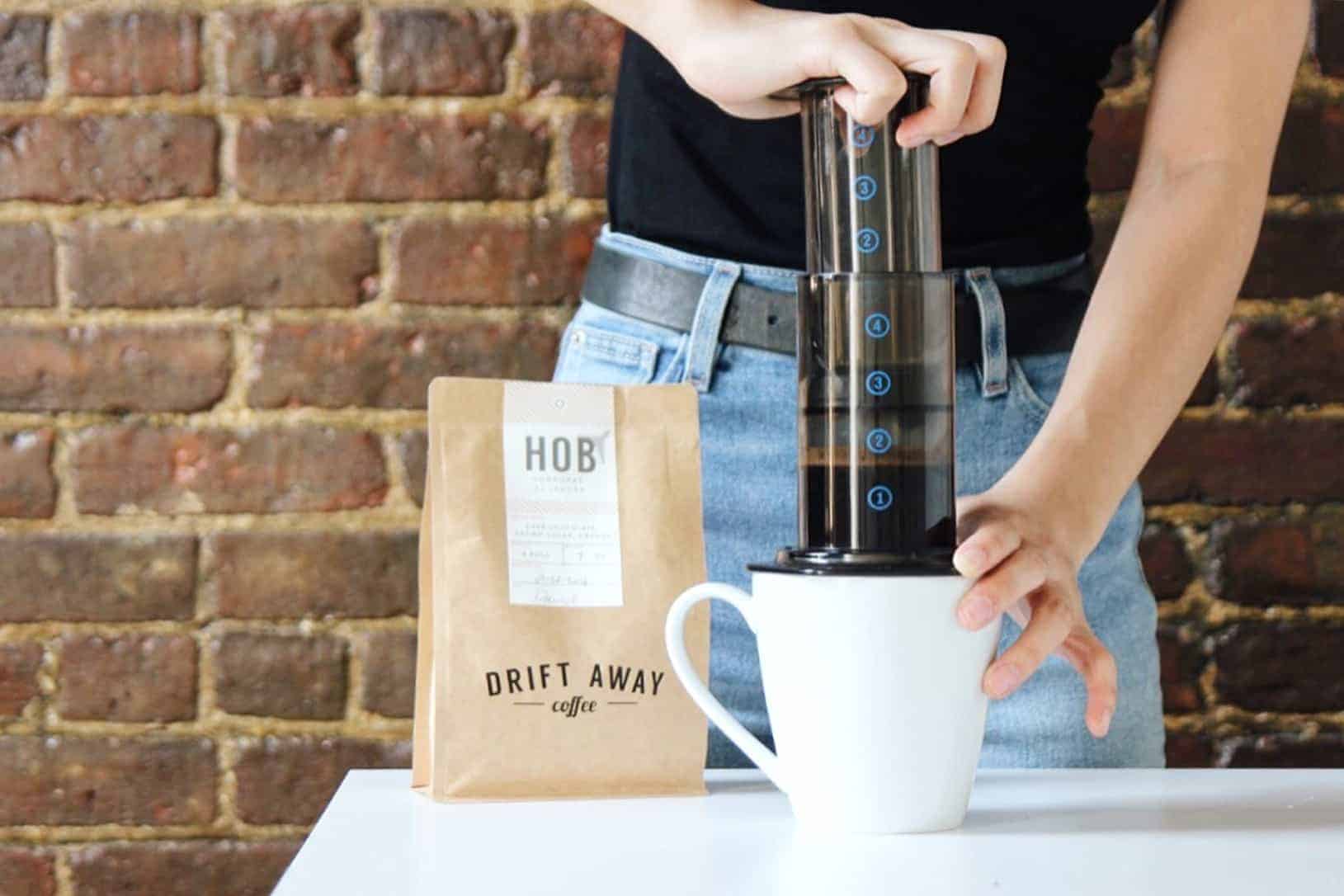 Driftaway Coffee has a huge deal for new customers!
Get 50% off your initial kit! Use this link and use the coupon code HELLO50.
Get 50% off at Driftaway Coffee!
Here's what you'll get with your first kit:
We believe that tasting is the only way to figure out what coffee you like. That's why all of our subscriptions start with a tasting kit: a collection of four 1 oz. bags of fresh, delicious, single origin coffees. After tasting each coffee, pick your favorites and we'll match future shipments to your taste!
Driftaway Coffee delivers fresh whole bean coffee that works with any brewer, including espresso. Every shipment includes a coffee story, so subscribers will know their drink better. Orders placed by Thursday ship on Friday, unless you pick another shipping date. They give back to the community as well: 5 cents for every pound of coffee is donated to World Coffee Research for long term coffee sustainability.
How it works:
START WITH A COFFEE EXPLORER KIT OF FOUR COFFEE PROFILES All subscriptions start with a coffee explorer kit of four coffee profiles. Brew them side-by-side (join us on Instagram Live Saturdays at 11am ET for guided explorer kit tastings!), or at your own pace – and see how different coffees can taste!
RATE THE COFFEES IN THE KIT TO CREATE YOUR TASTE PROFILE Rate the coffees from your coffee explorer kit in your account. You can keep it simple and just like or dislike each coffee, or you can record all your tasting notes & observations.
GET NEW COFFEES MATCHING YOUR TASTE PROFILE There's new coffees in all profiles monthly, and you'll only receive coffees matching your taste. Discover new coffees from small farmers from around the world!
RATE AND REVIEW ALL YOUR ONGOING DELIVERIES  As you get new coffees, rate and review them in your account. You can order more of the ones you love, and keep track of your favorite coffee origins and farms!