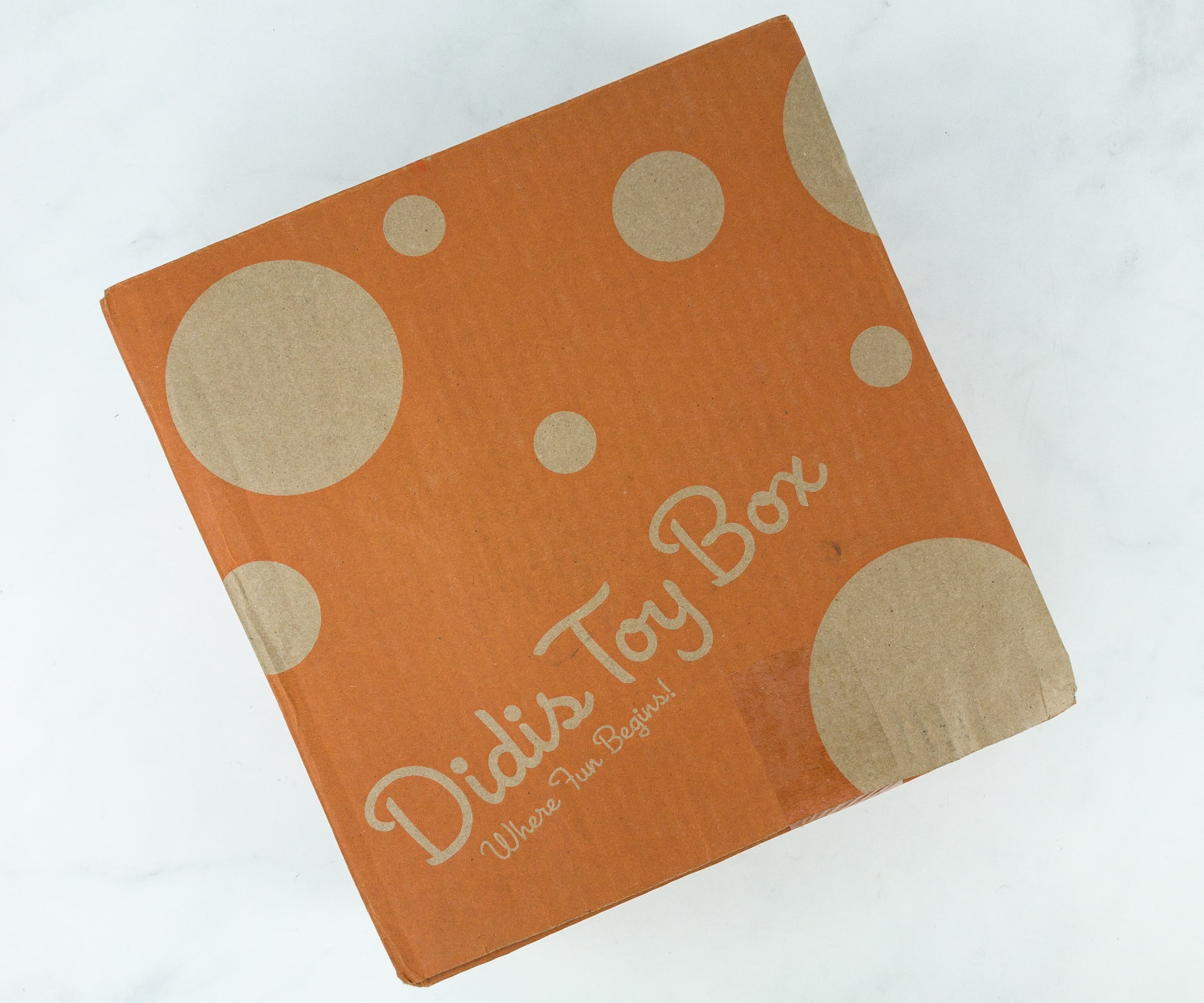 Didis Toy Box is a monthly subscription dedicated to assisting parents in nurturing their child's early development by sending out hand-picked toys tailored to the child's age and developmental stage. The box contains 2-4 full-size toys each month. These are toys that educate through exploration, imagination, and discovery! Their goal is to make the world a little bit better each day and to spread the value of play by enriching your child's and your lives together, by enhancing the way your child plays.
DEAL: Get 10% off your first order! Use coupon code FIRSTORDER.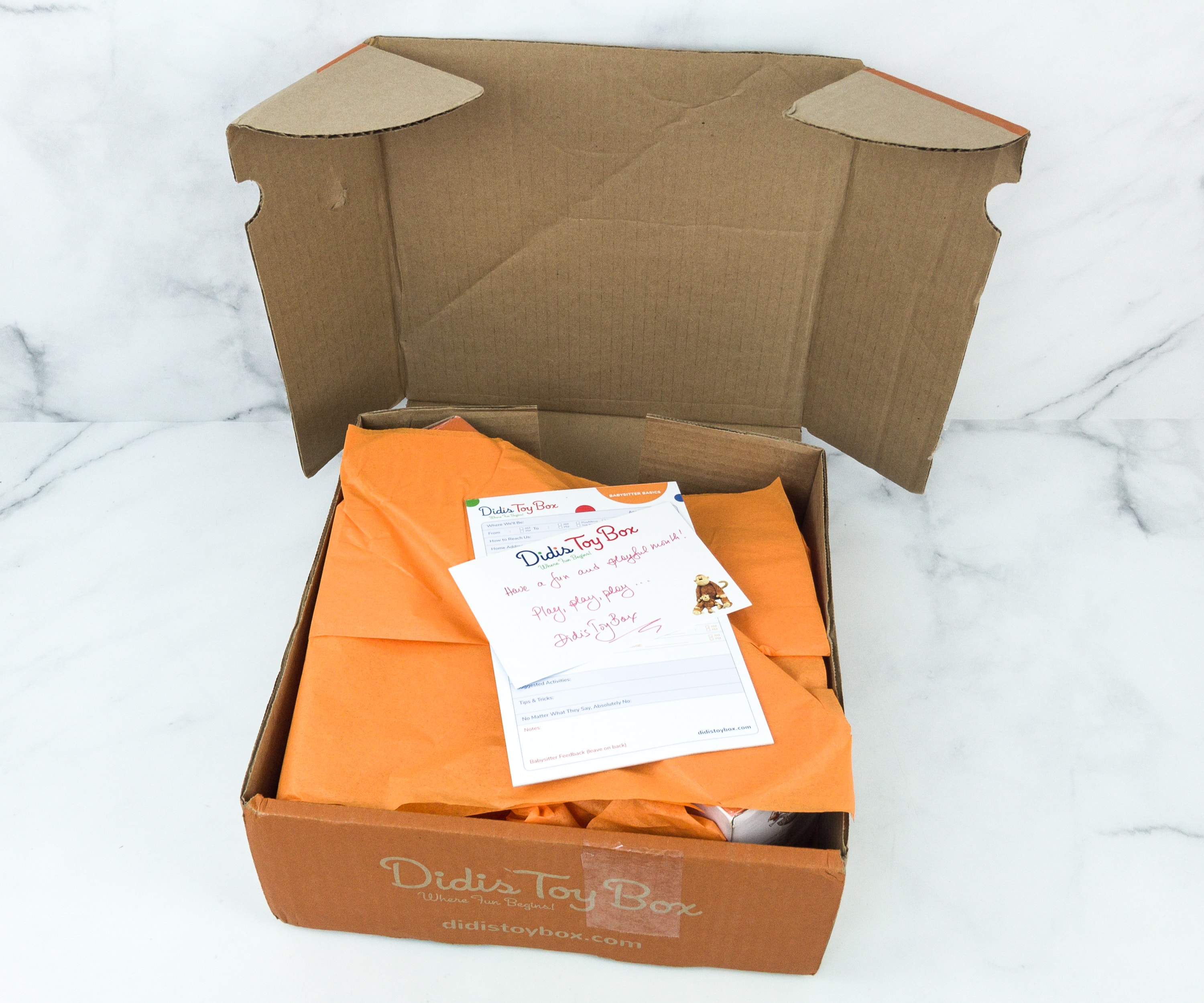 All the items are covered with orange wrapping paper with a couple of cards on top.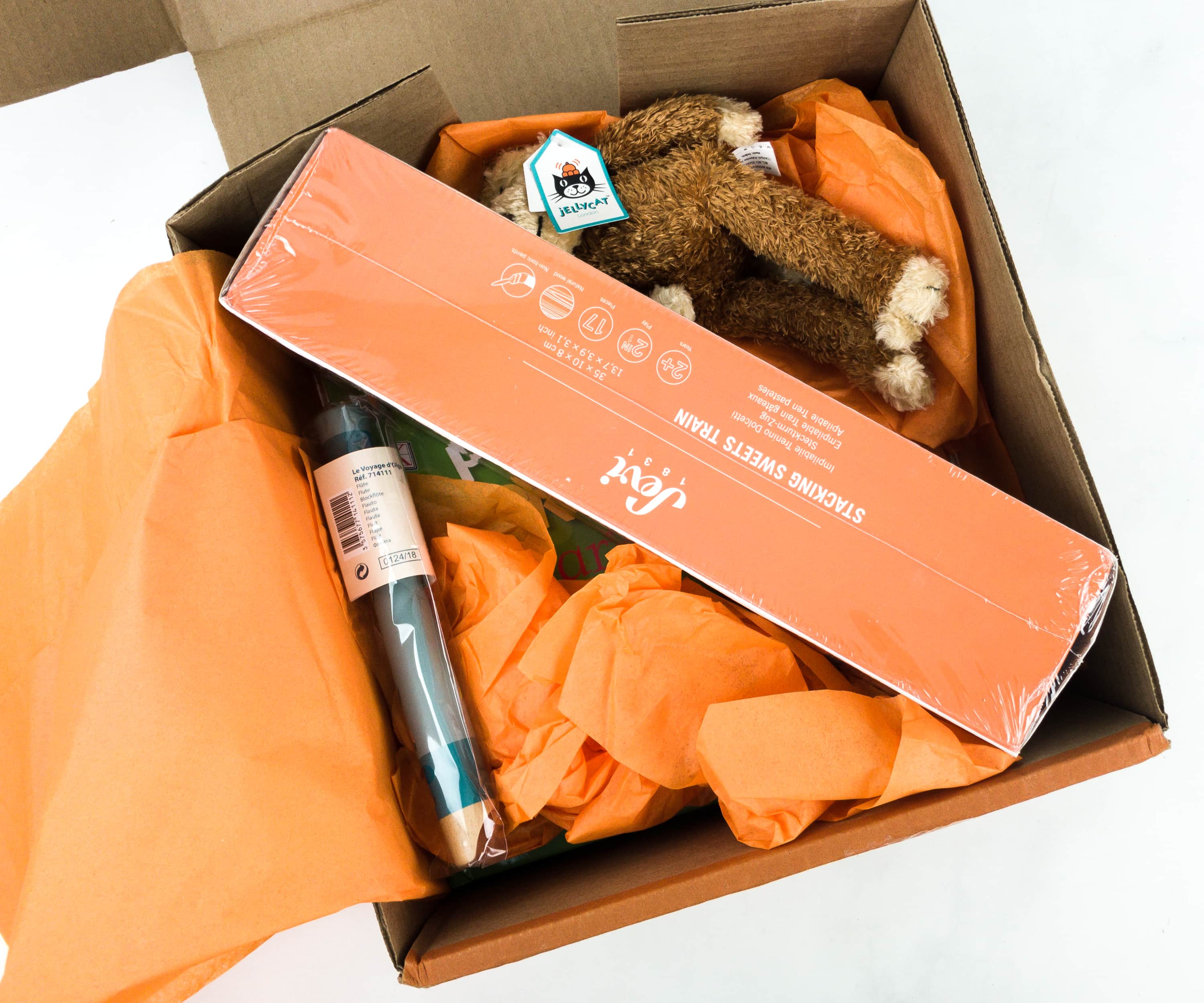 Some of the toys came in individual packaging.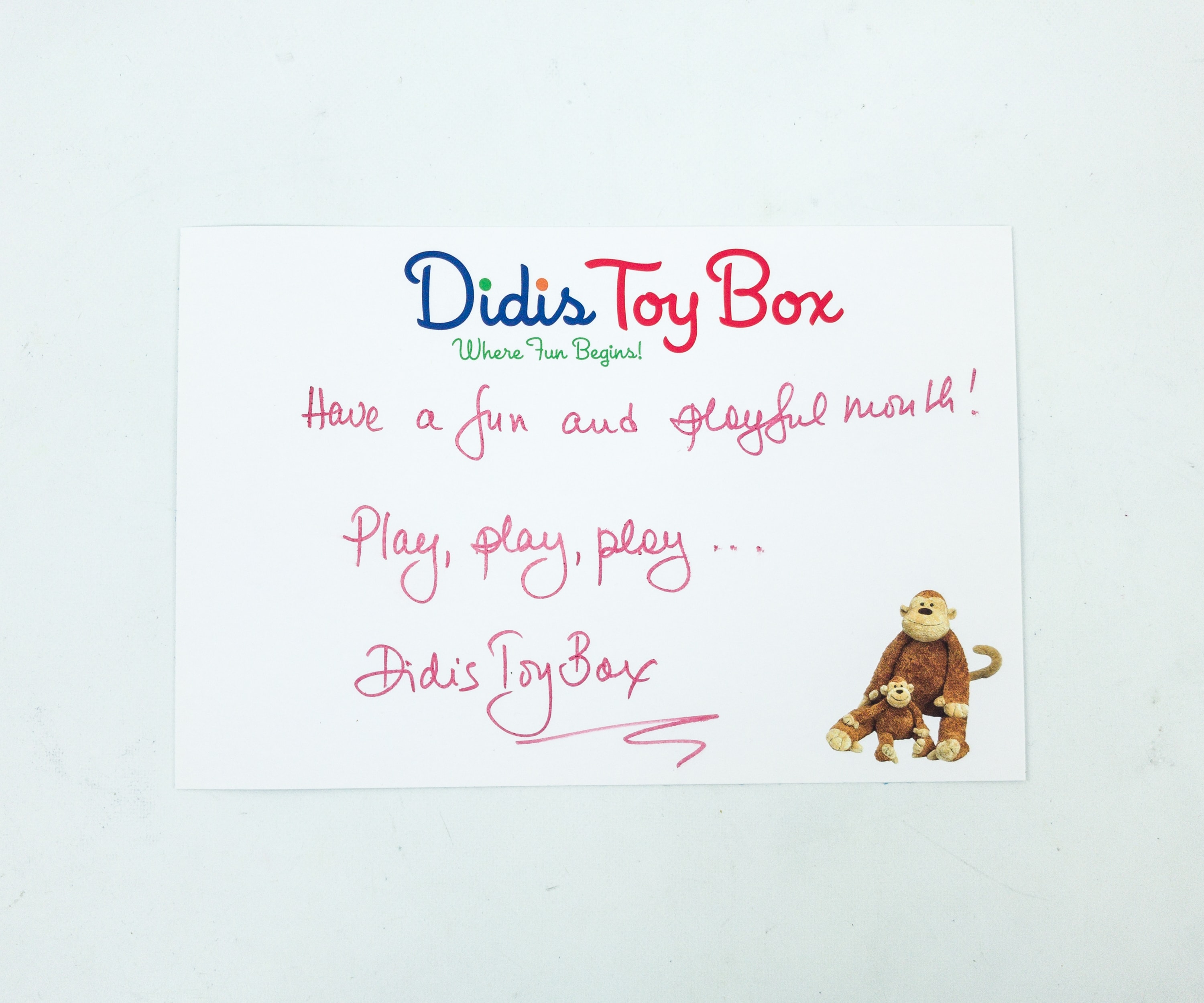 Every box includes a card from Didis Toy Box, and this card comes with a short hand-written letter for the subscriber.
This babysitter notepad is a really helpful addition to the box. It serves as a guide for your kid's babysitter on their do's and don'ts and other necessary information about your child.
Everything in the June 2019 Didis Toy Box!
HABA Fairy Garden Window Stickers ($8.45) These educational window stickers contain cute and colorful images that easily captures your child's attention.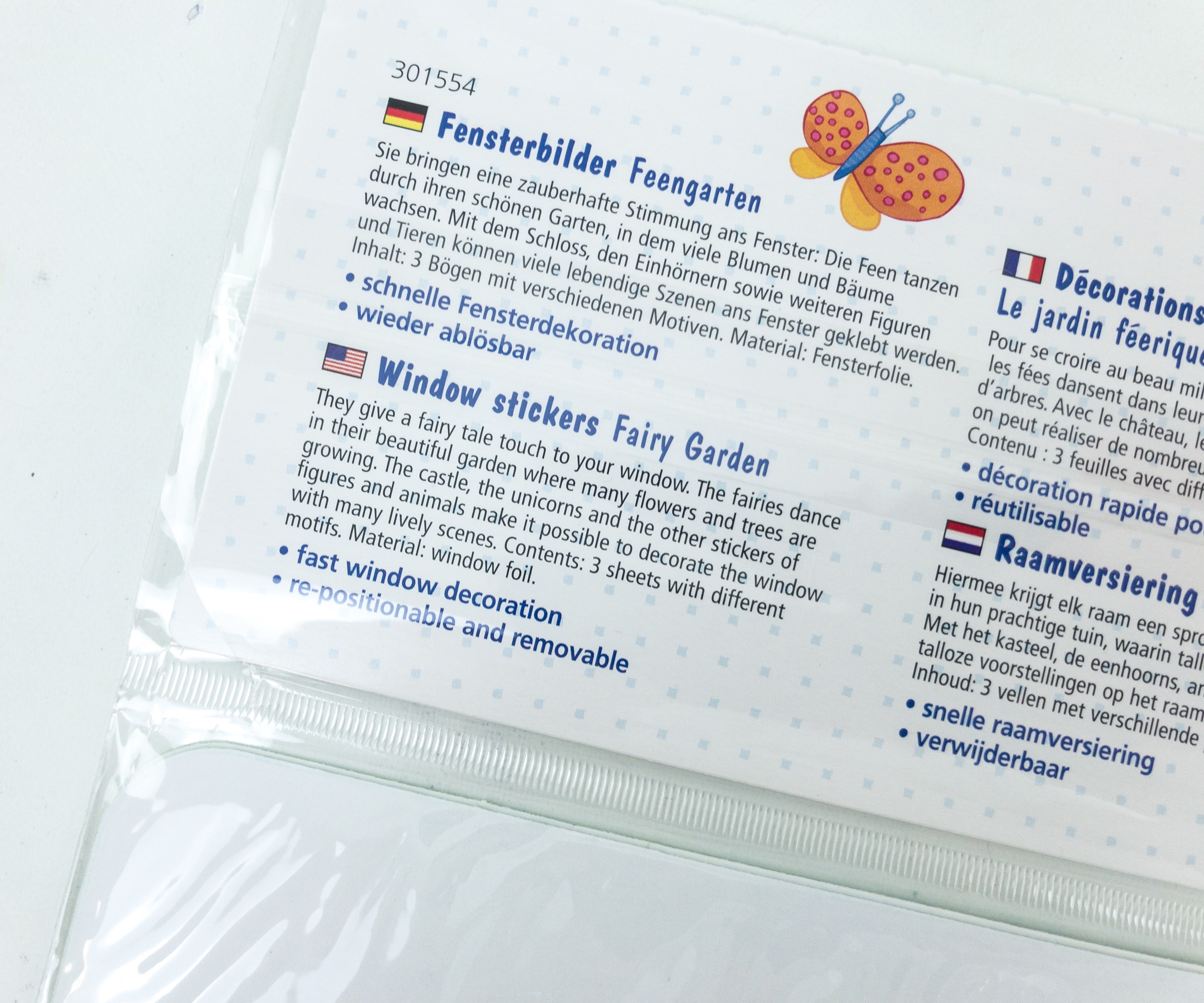 Printed at the top of the toy's package is detailed information about the product, translated in 4 different languages. According to it, the sheets are made with window foil.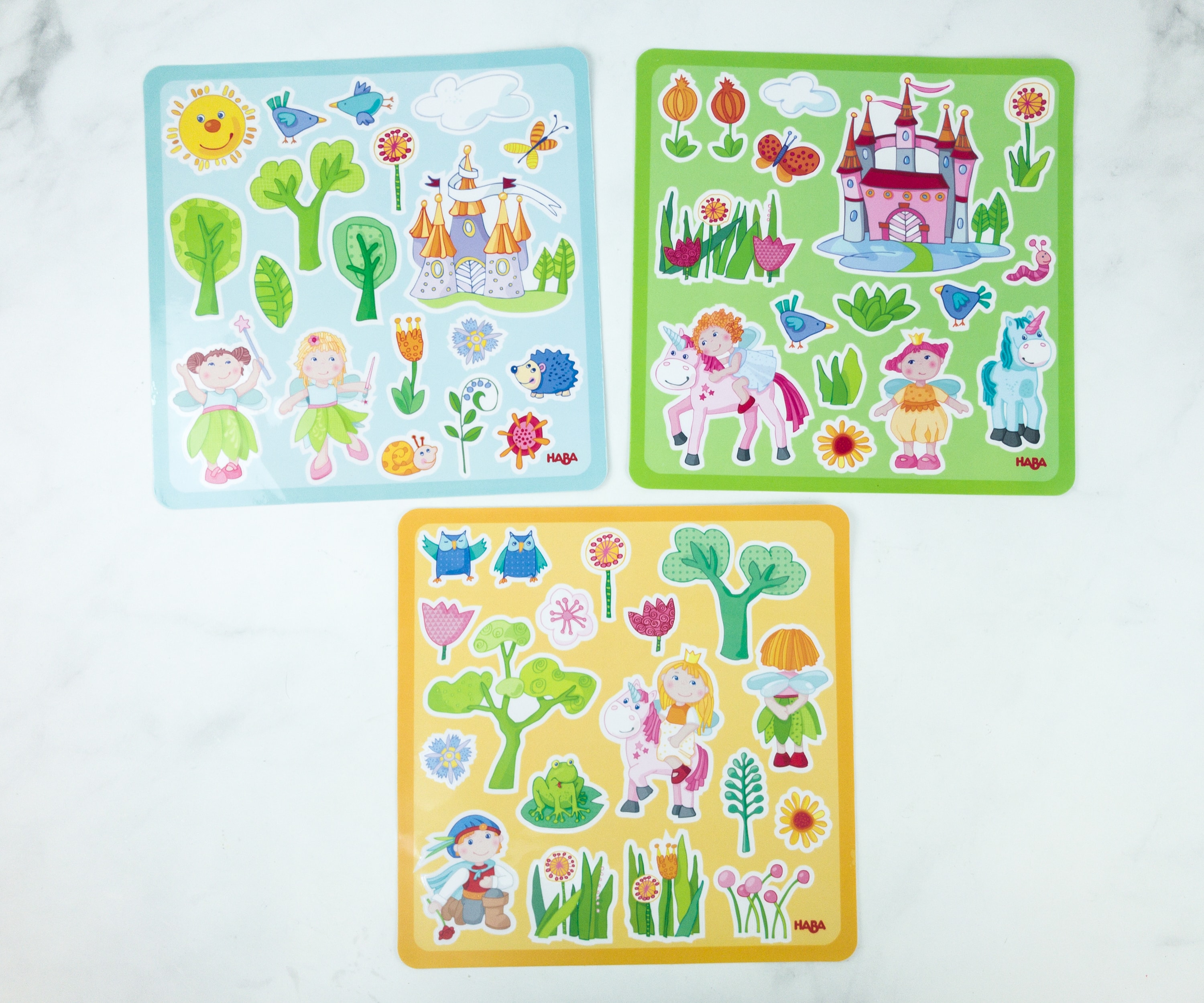 This window kit contains 3 fantasy garden-themed sticker sheets that feature unicorn, fairies, animals, castle, trees, and even plants. They can be removed and re-positioned.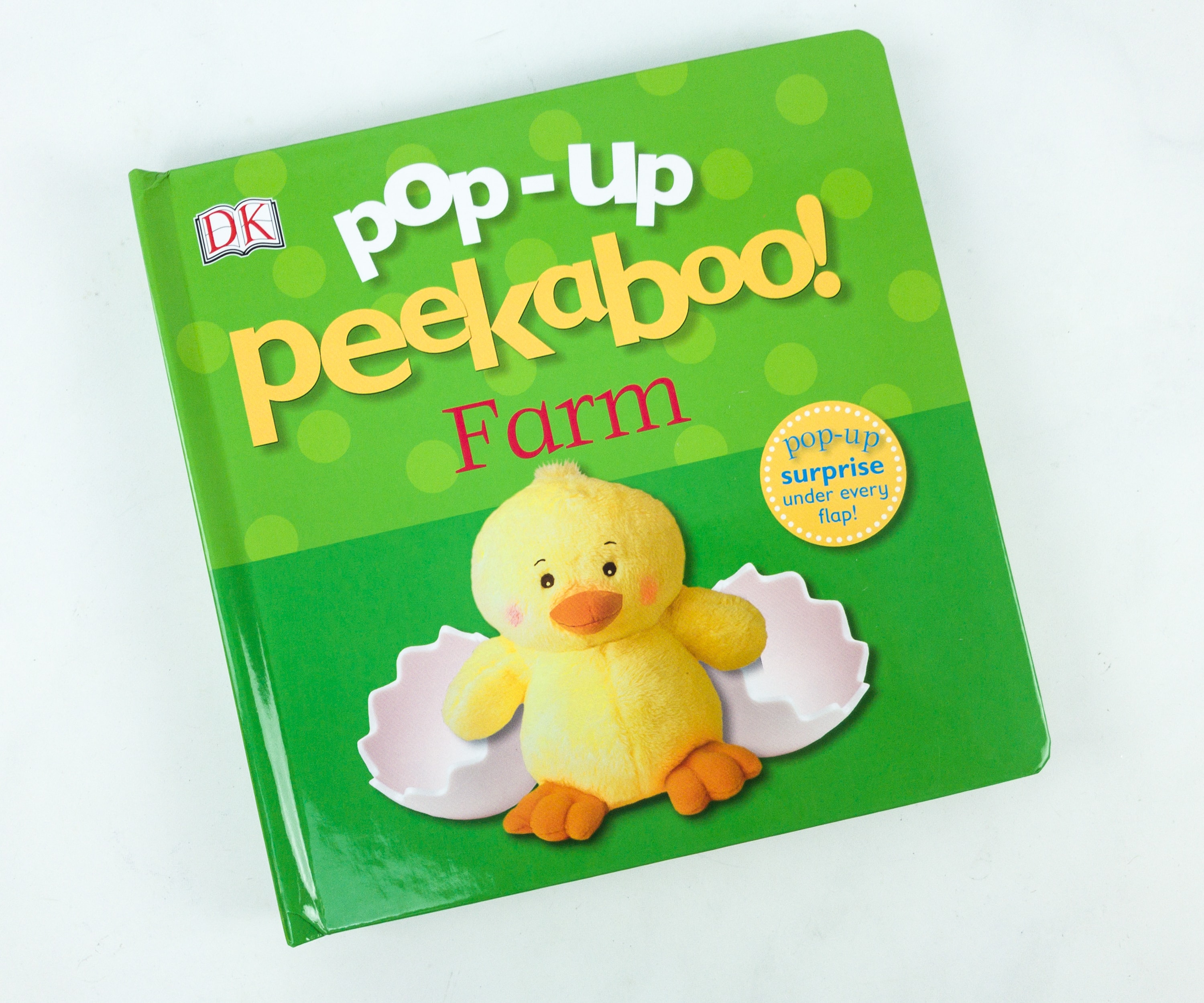 Pop-Up Peekaboo! Farm by DK ($8.99)
Share a love of reading with your child with this fun-filled book of the farm animals they love. This interactive book features bold pop-ups that make a sheepdog, horse, pig, and more jump from the pages when the flaps are lifted.

With fun surprises on every page, Pop-Up Peekaboo: Farm enhances the reading experience and builds an early learning foundation. As young children explore the spreads, they will learn to recognize, name, and describe different animals.

Series description: DK's Pop-up Peekaboo! series features big, bold pop-ups that jump from the pages when babies and toddlers lift the flaps, promoting memory, imagination, and parent-and-child interaction. As young children explore the spreads, they'll learn to recognize, name, and describe different objects, from things that go to their favorite toys.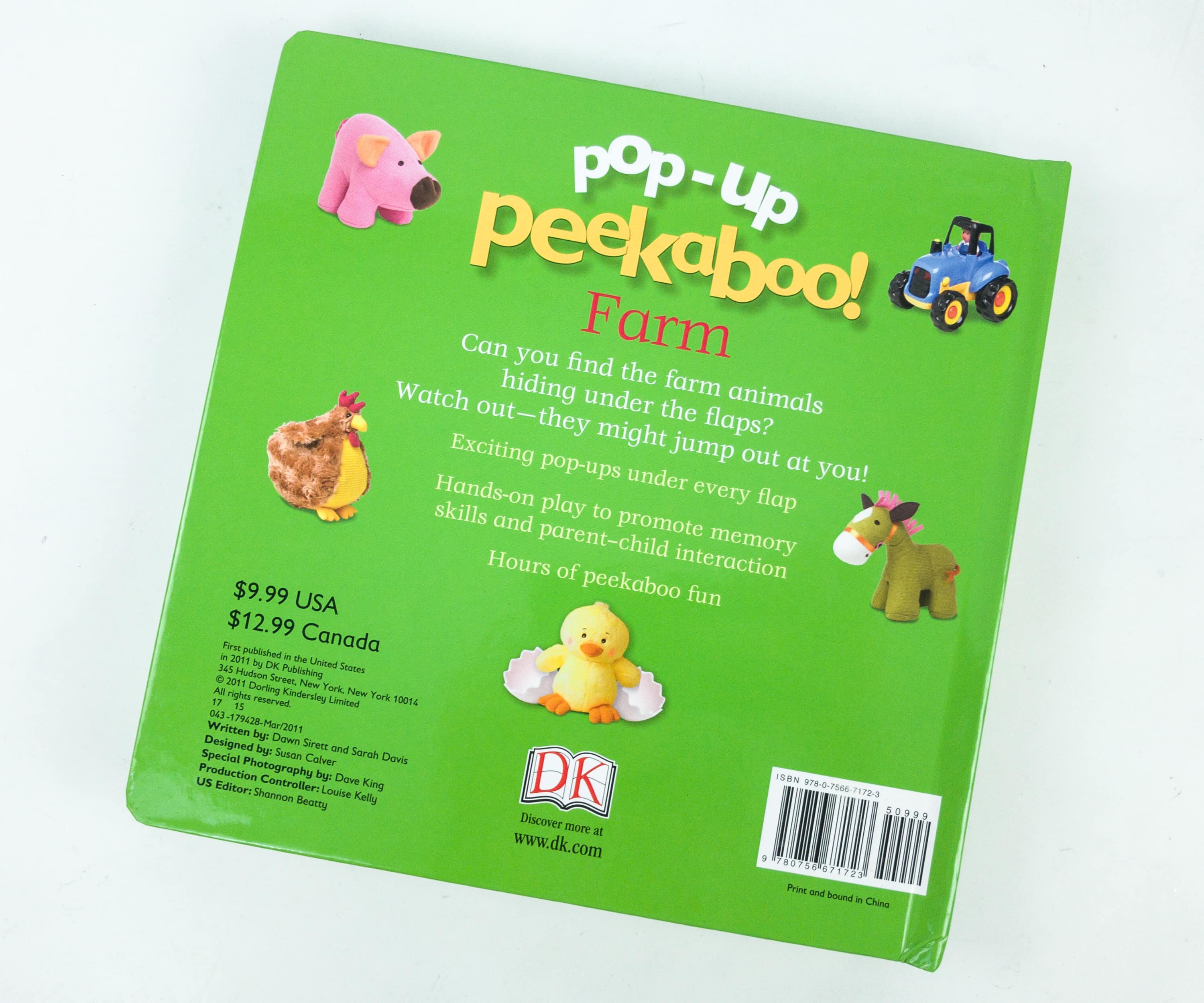 This board book makes learning about farm and farm animals quite fun and enjoyable. The pop-ups were so adorable and they're quite durable too because they don't rip off easily.
To see what farm animal is behind the door, just lift the flap.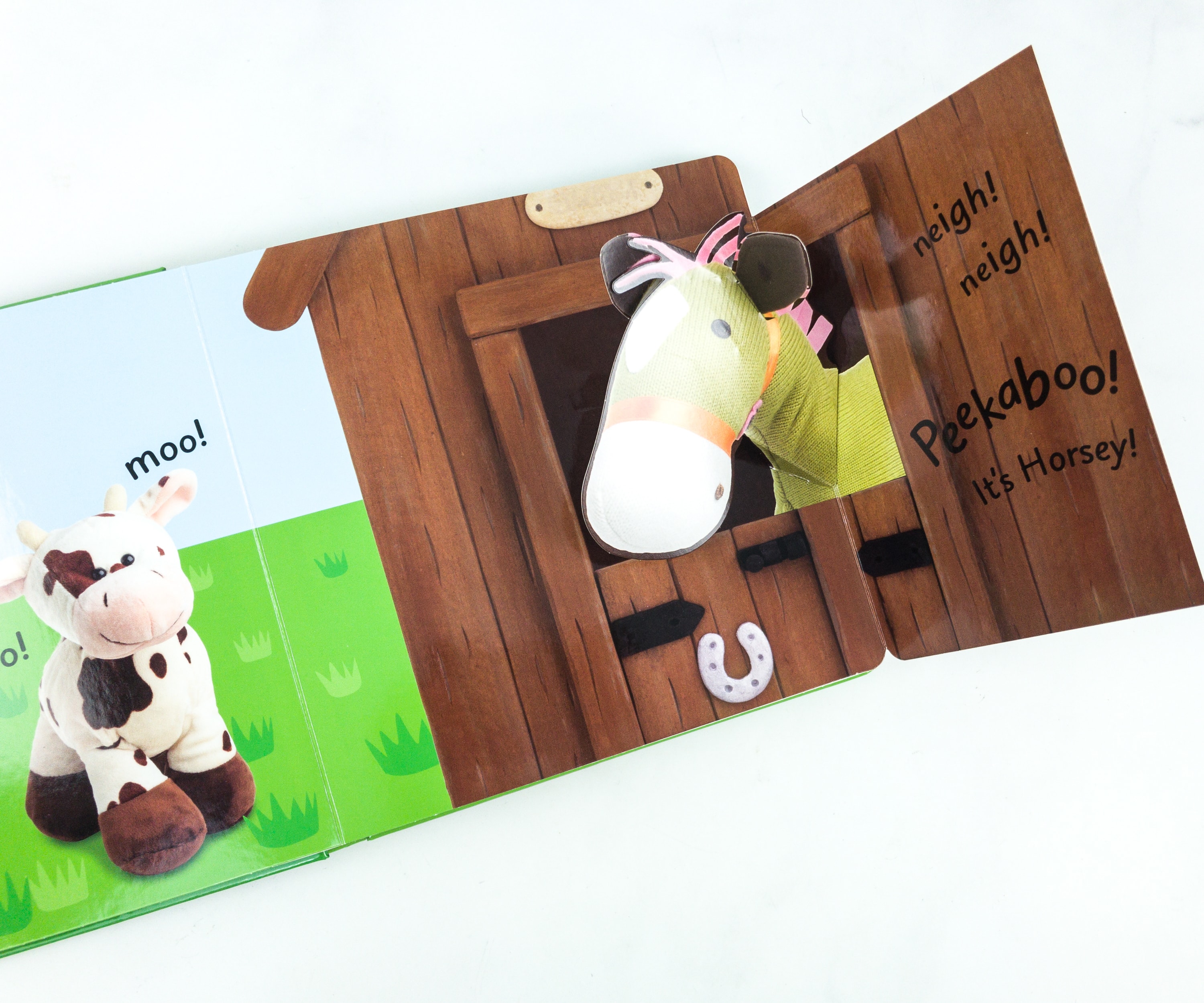 Peekaboo! It's Horsey!
There are four sheep happily playing around the farm, and there's still someone hiding behind the gate…
It's the super cute Sheepdog! We love how interactive it is and it really entertained my youngest daughter a lot.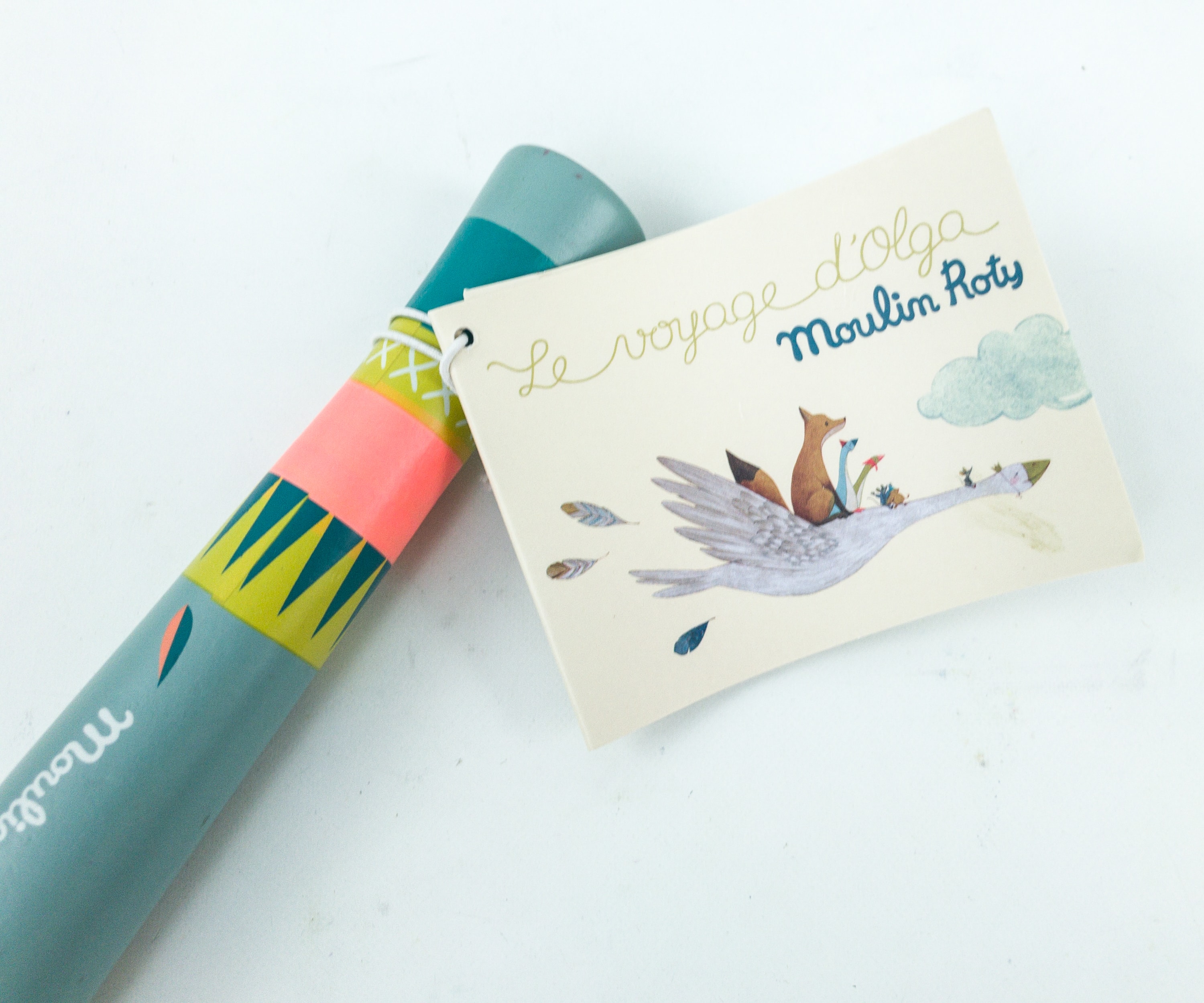 Moulin Roty Le Voyage d'Olga ($12) It's a wooden flute made from the finest French solid wood material and colored with non-toxic paint, meaning it is 100% safe for your child to play with.
Like any other flute, this one also features a mouthpiece, window, and finger holes.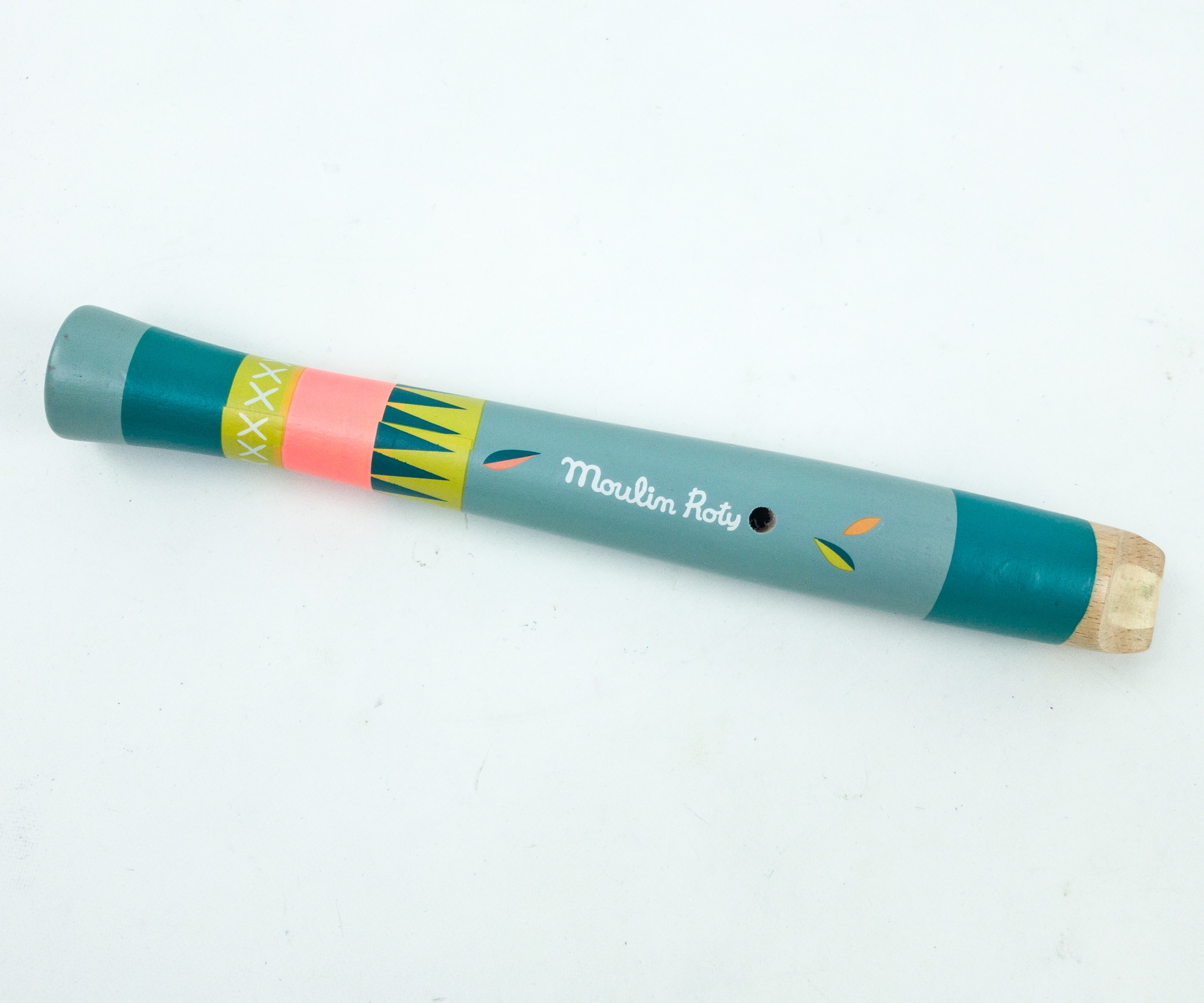 The flute is approximately 8 inches in length. It's lightweight and handy, making it the perfect musical instrument for kids age 3 and above.
This morning the whole family is leaving on a journey, Olga and her little geese are impatient to be off!

Plumette caresses the mountains, Flechette tickles the fish, Bambou flies through the clouds.

Their magic feathers gently, softly envelop the landscape in poetry.

Wonderful encounters… Surprising new friendships, Chaussette the fox, Josephine the whale, and many others join them on the way.
Jellycat Monkey Plush. This month's featured plush toy is a cute, brown monkey!
This monkey plush toy is soft, squishy, and cuddly. It's my baby's new cuddle buddy.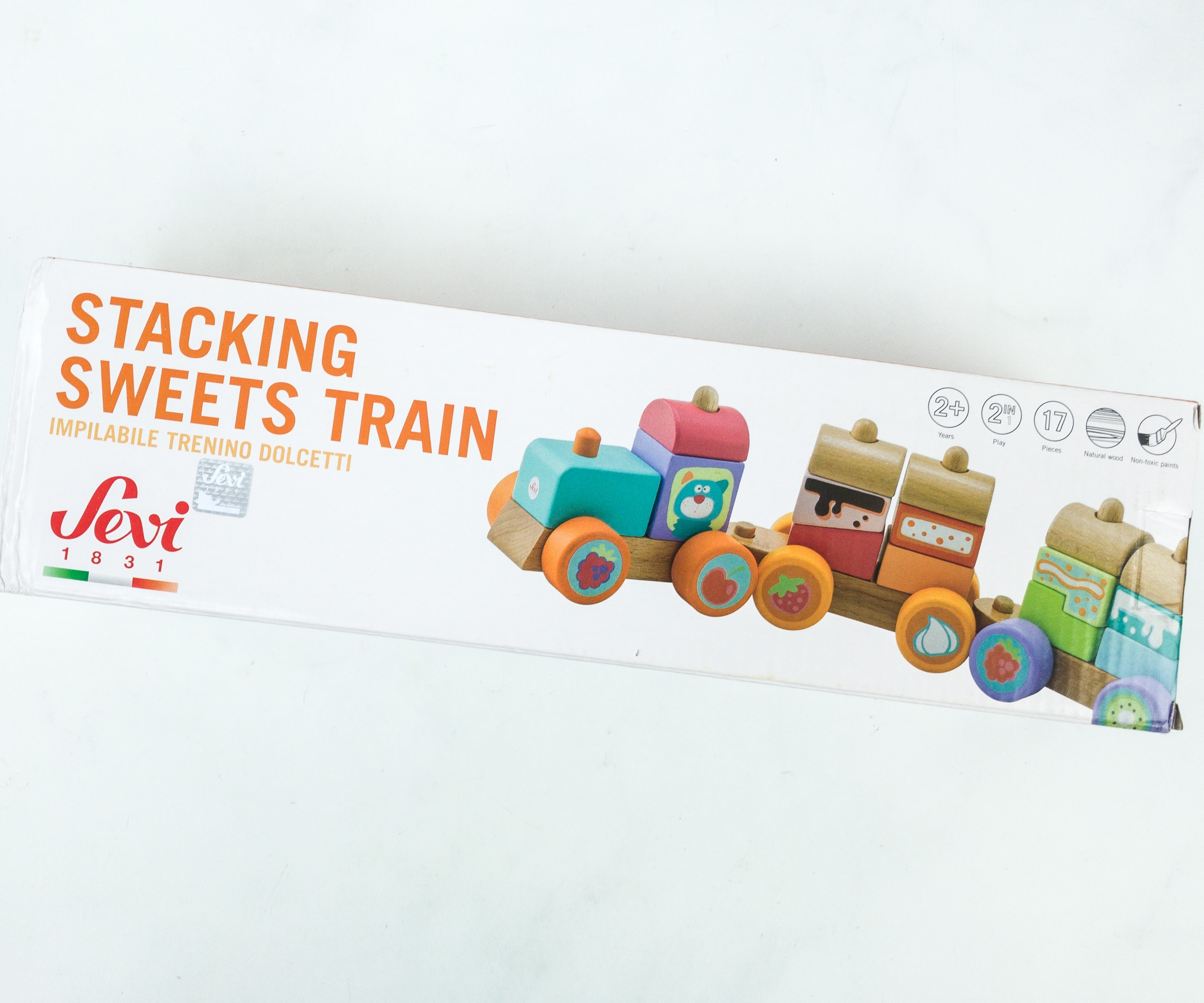 Sevi Stacking Sweets Train ($33.15) Choo choo! The next item we got is a stacking train!
Featured at the back of the box is a brief history of the manufacturer.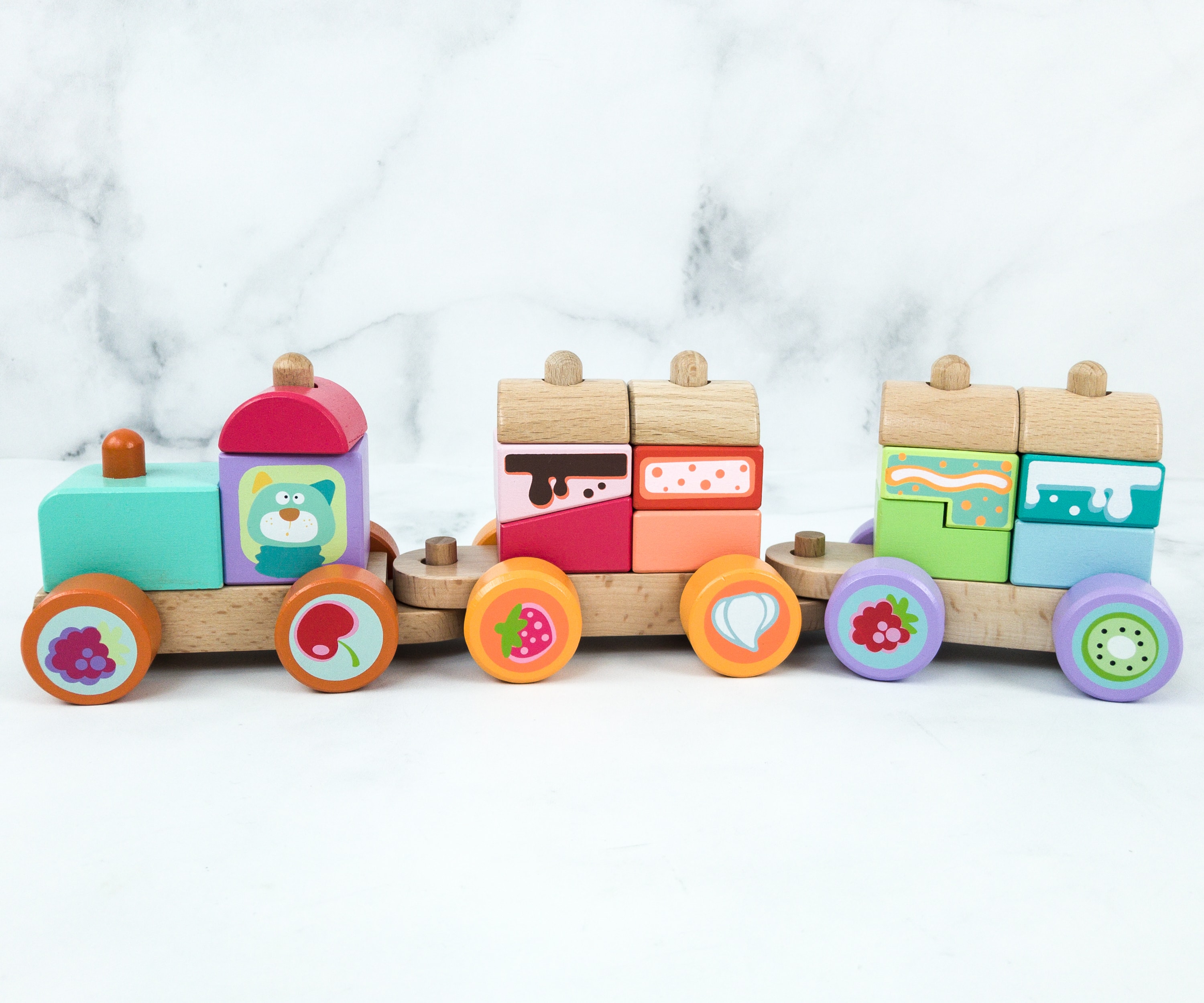 It's one long and colorful wooden train made from 17 wooden blocks that feature a pair of wagons.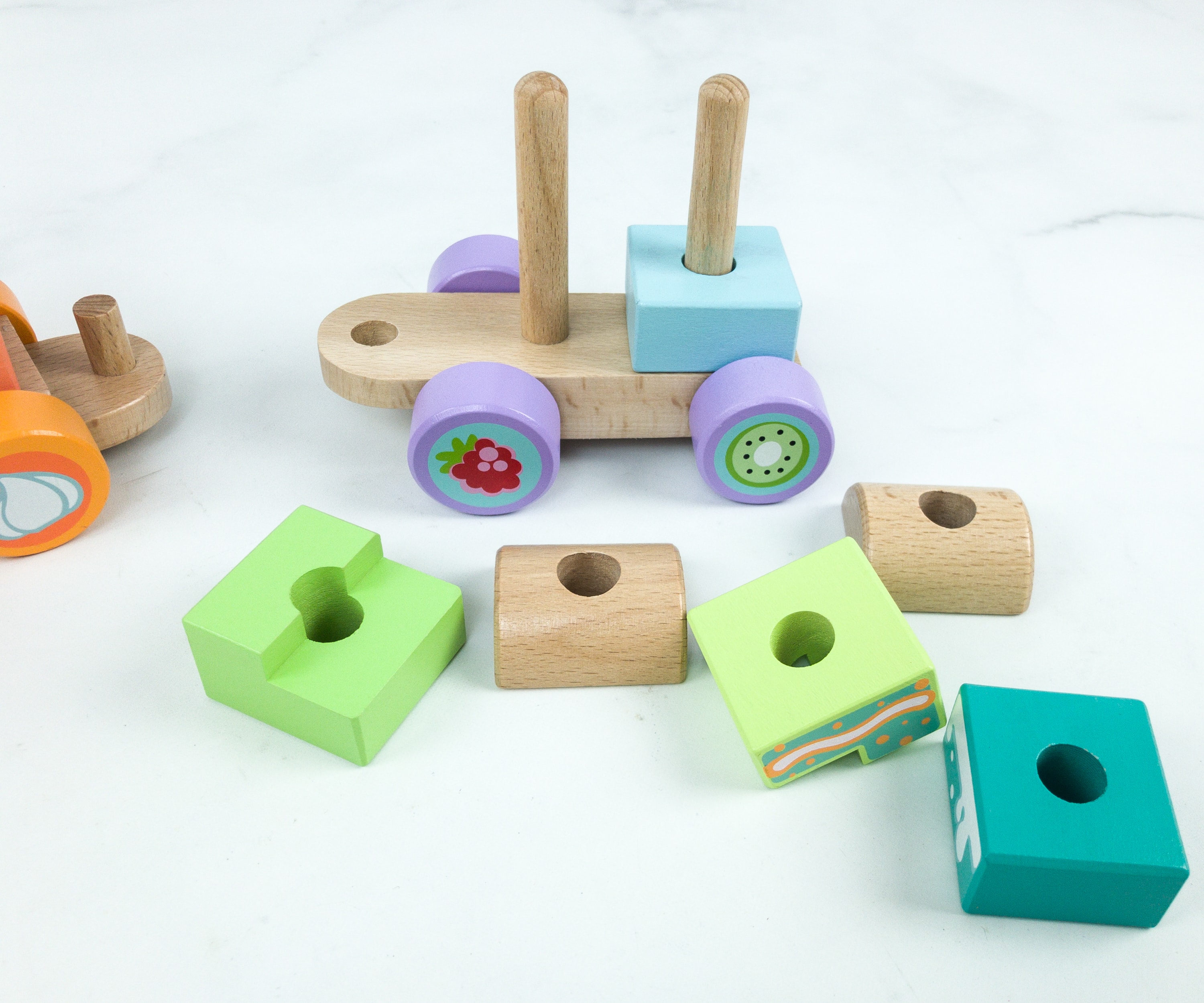 All the blocks are smooth and very colorful. They even contain a hole that fits perfectly well with the posts.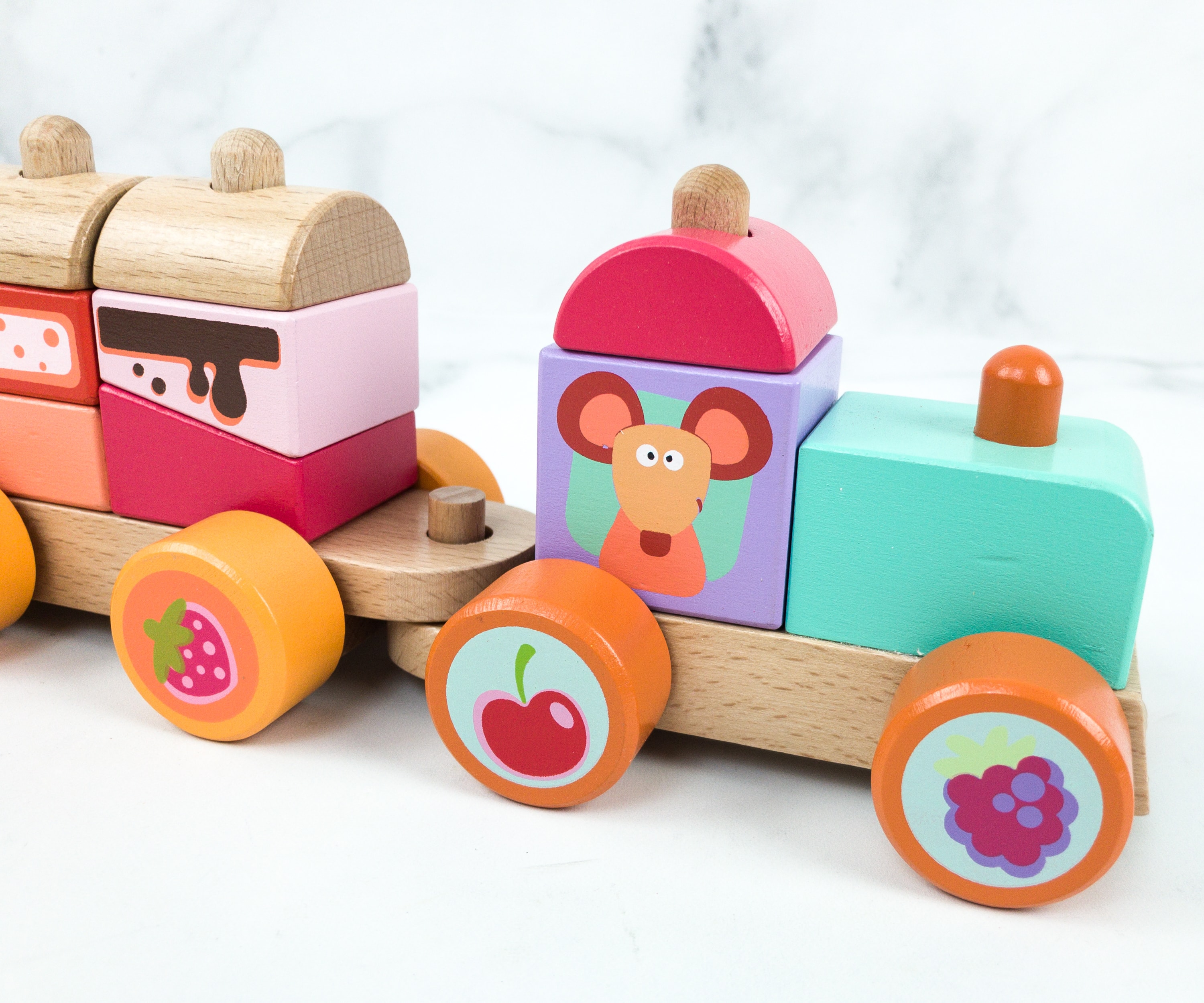 The wheels feature a variety of fruits that include apple, grapes, and strawberry.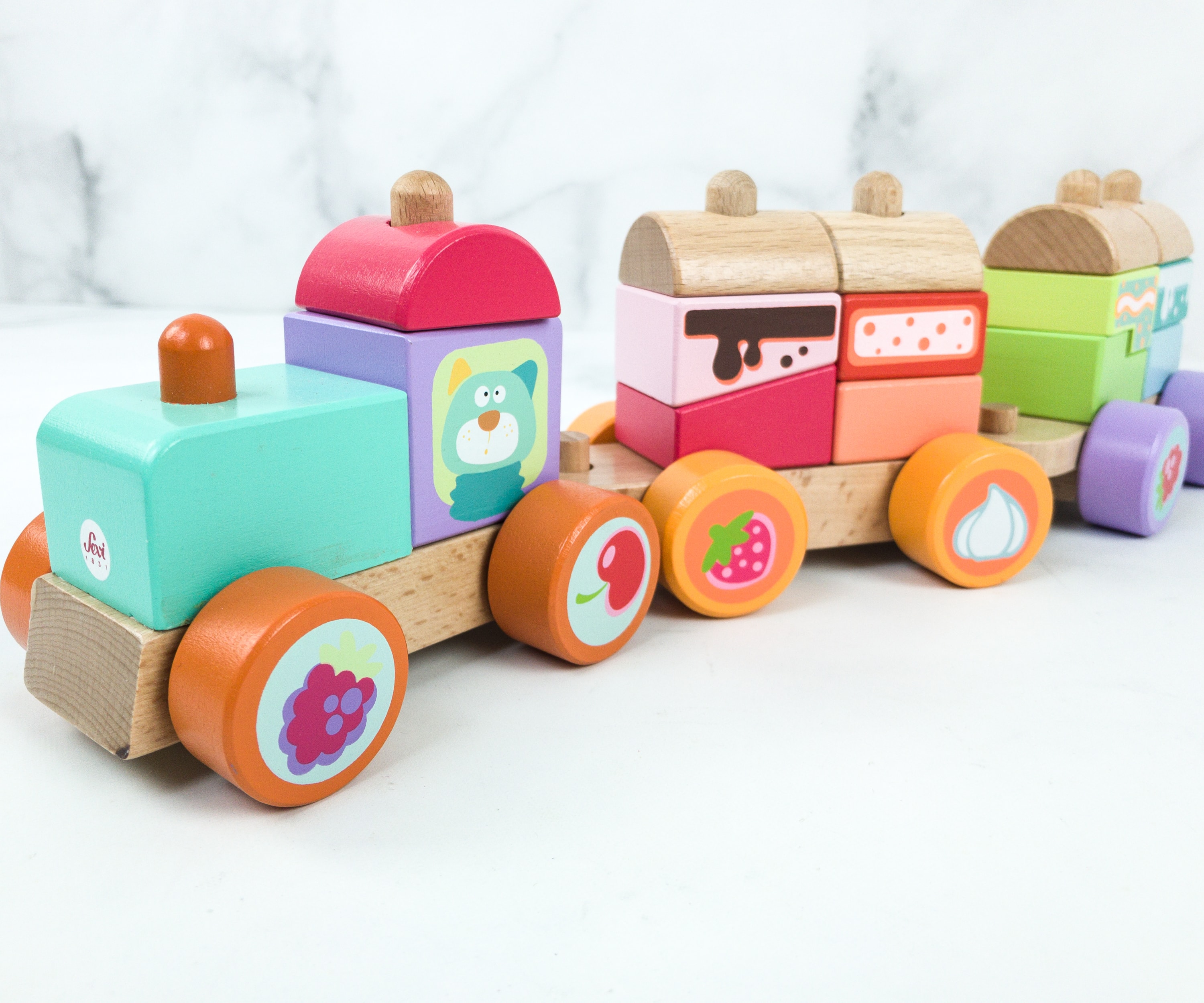 The wagons also feature delicious snacks such as chocolate cake, pudding, and bread!
This month's Didis Toy Box is packed with another bunch of fun and entertaining toys for my kids! This subscription has been consistent in sending out premium quality and safe toys. My youngest daughter loves everything inside the box, but the thing that captured her attention the most is book and the pull-along stacking train. We're really excited about the next set of fun and educational toys we'll receive!
What do you think of Didis Toy Box? Let us know your thoughts!