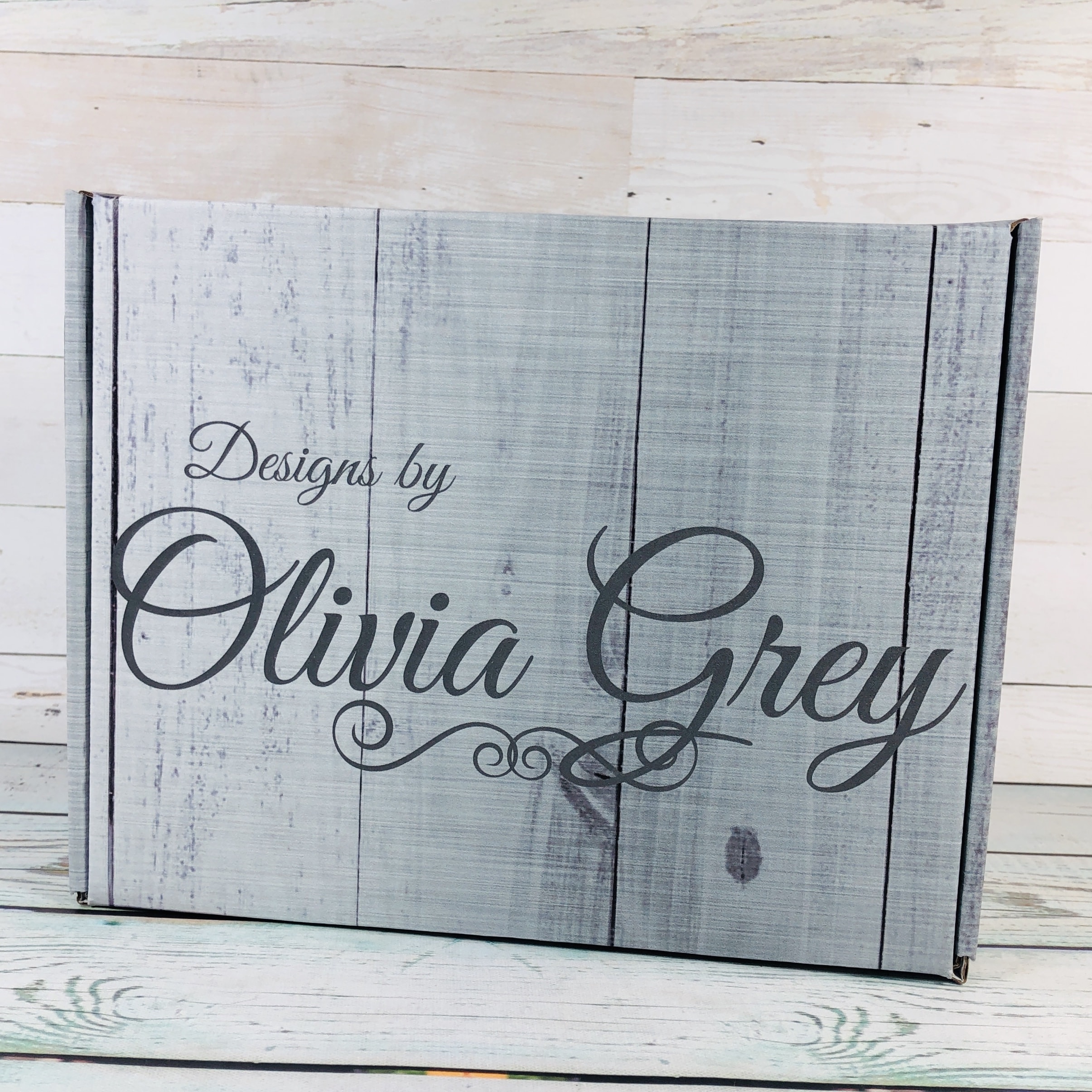 Designs by Olivia Grey is a quarterly box of the finest all-natural candles delivered right to your door! The candles are made with only three ingredients: all natural soy wax, phthalate-free fragrance oils, and cotton wicks. The candles are not dyed. Every box comes with two 12 oz candles & one wax melt and the scents will match the season. The box is $45 a quarter, or choose the wax melts version and receive 3 wax melts for $10.00 a month. Customers are offered a 100% satisfaction guarantee.
NOTE: This is the Spring Box, which is still available. The Summer Box ships July 1st!
DEAL: Get 10% off your first box! Use coupon code FIRST.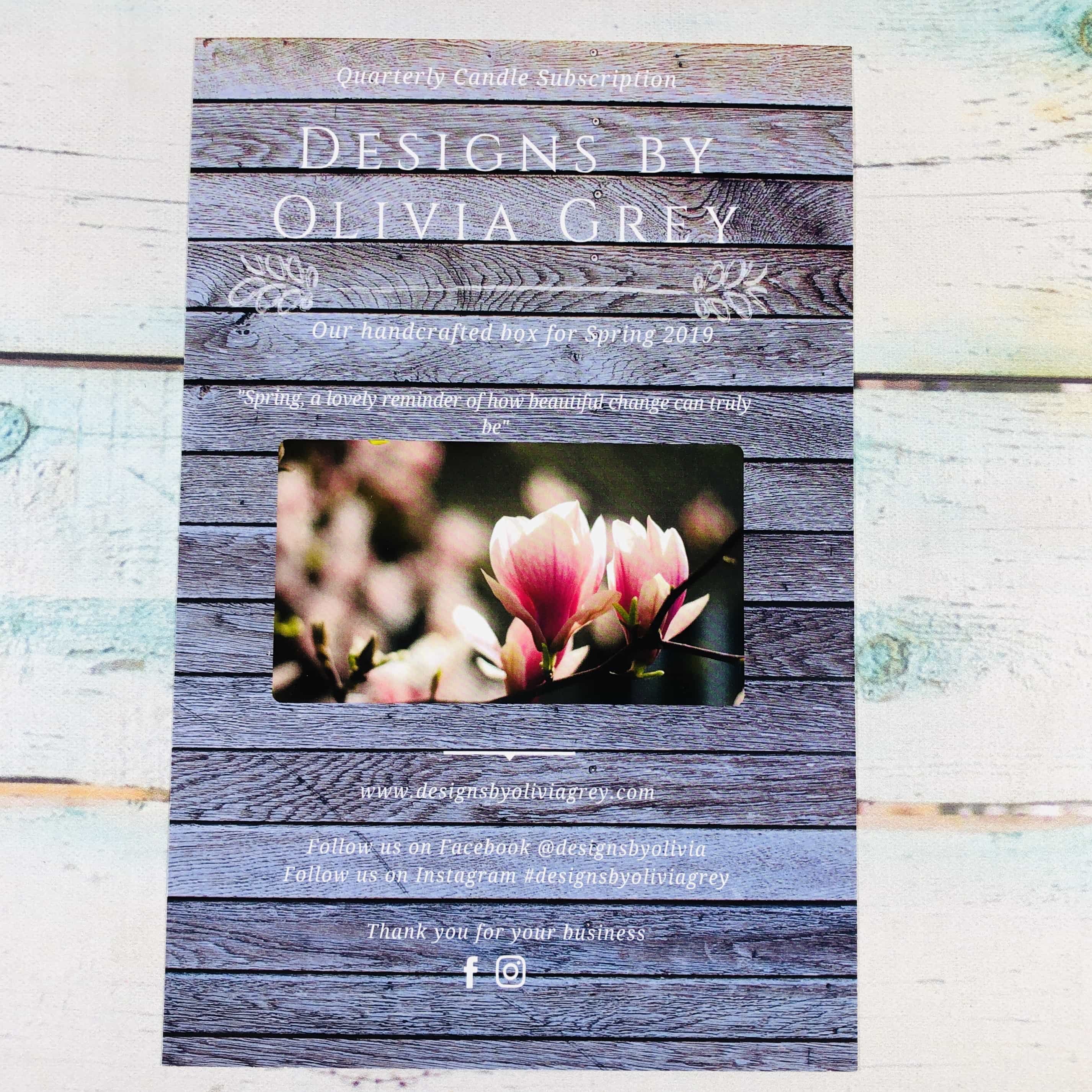 I received a product info card introducing the Spring box.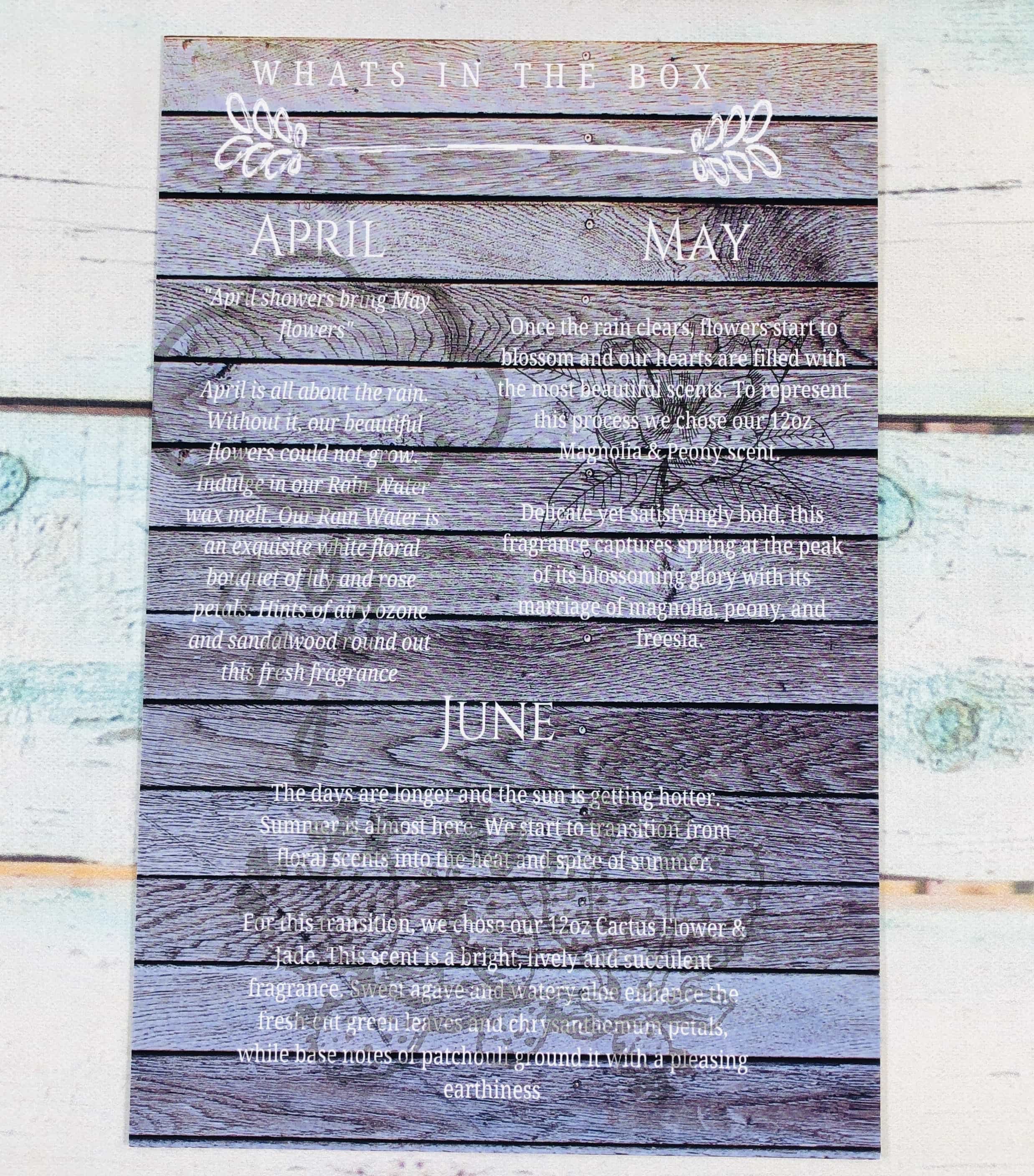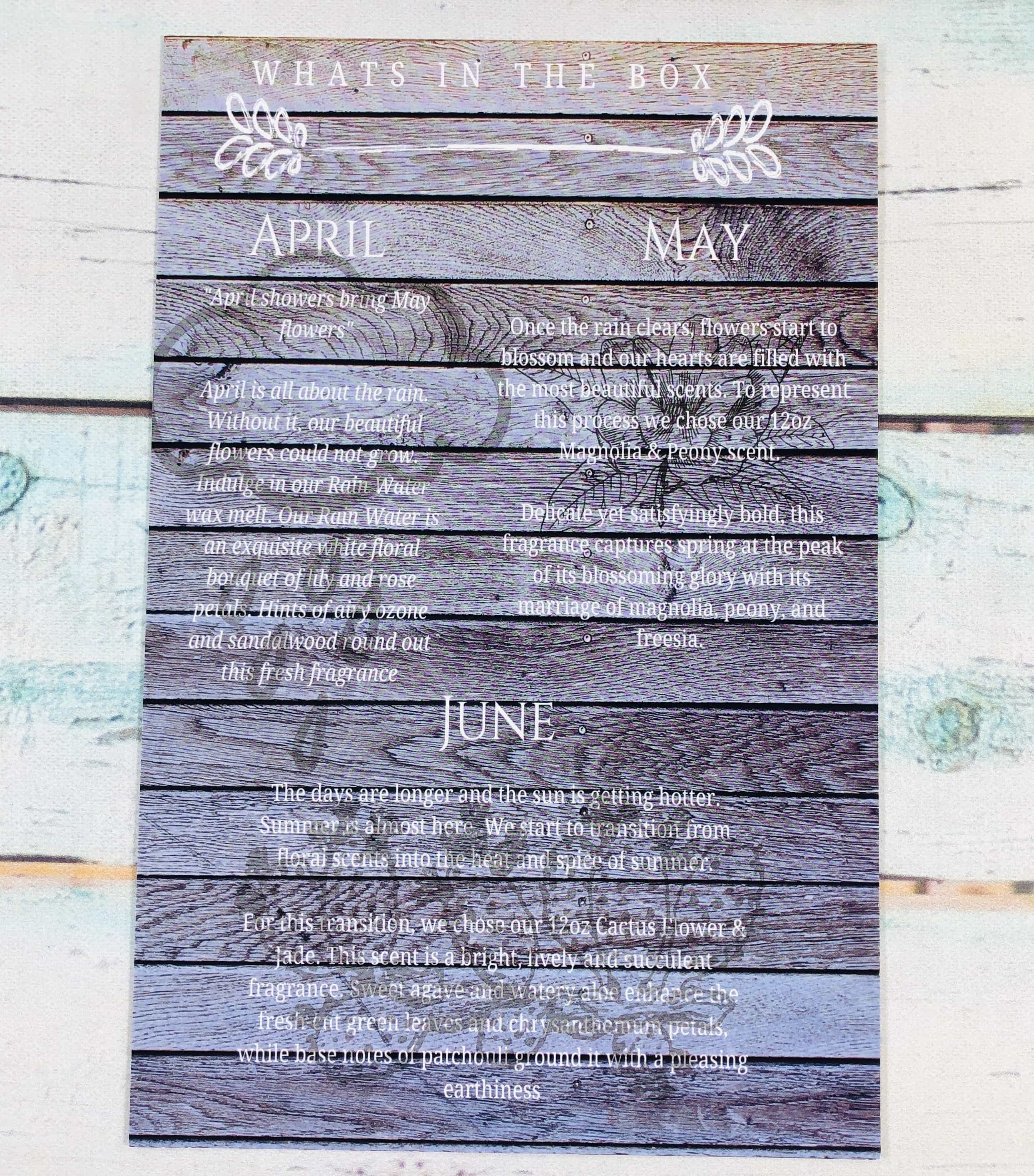 The back of the card listed each item and their scent notes.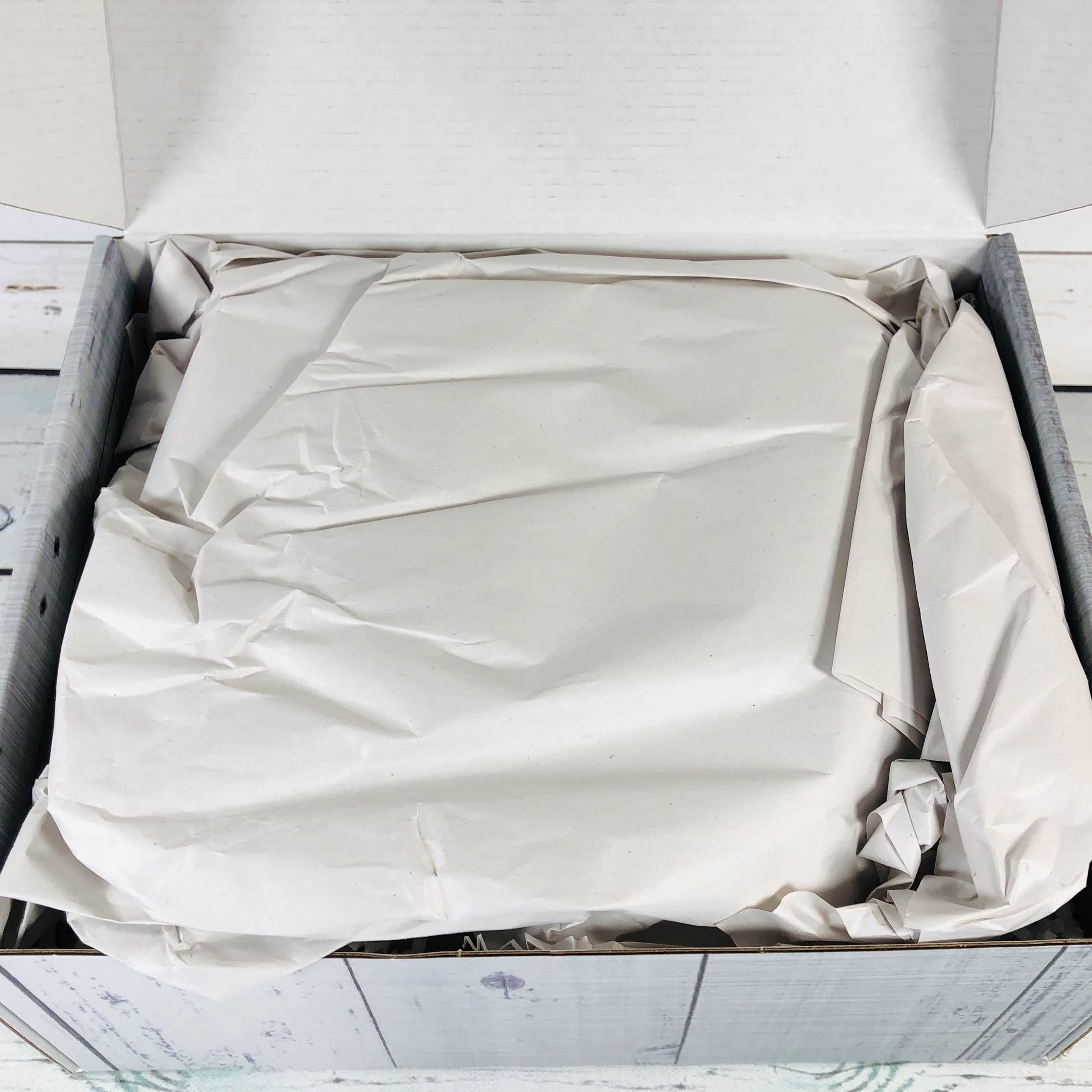 My items were cushioned with plain paper…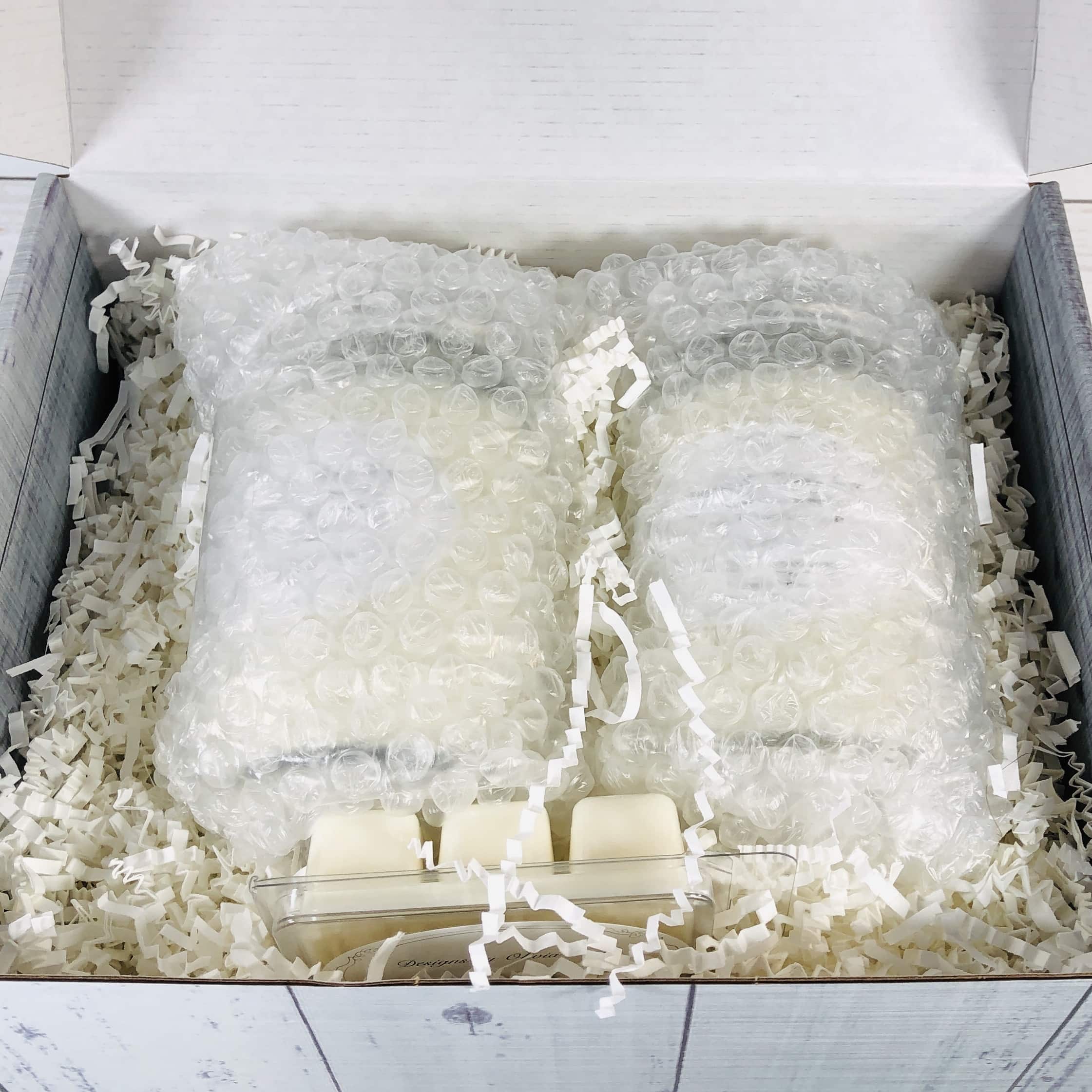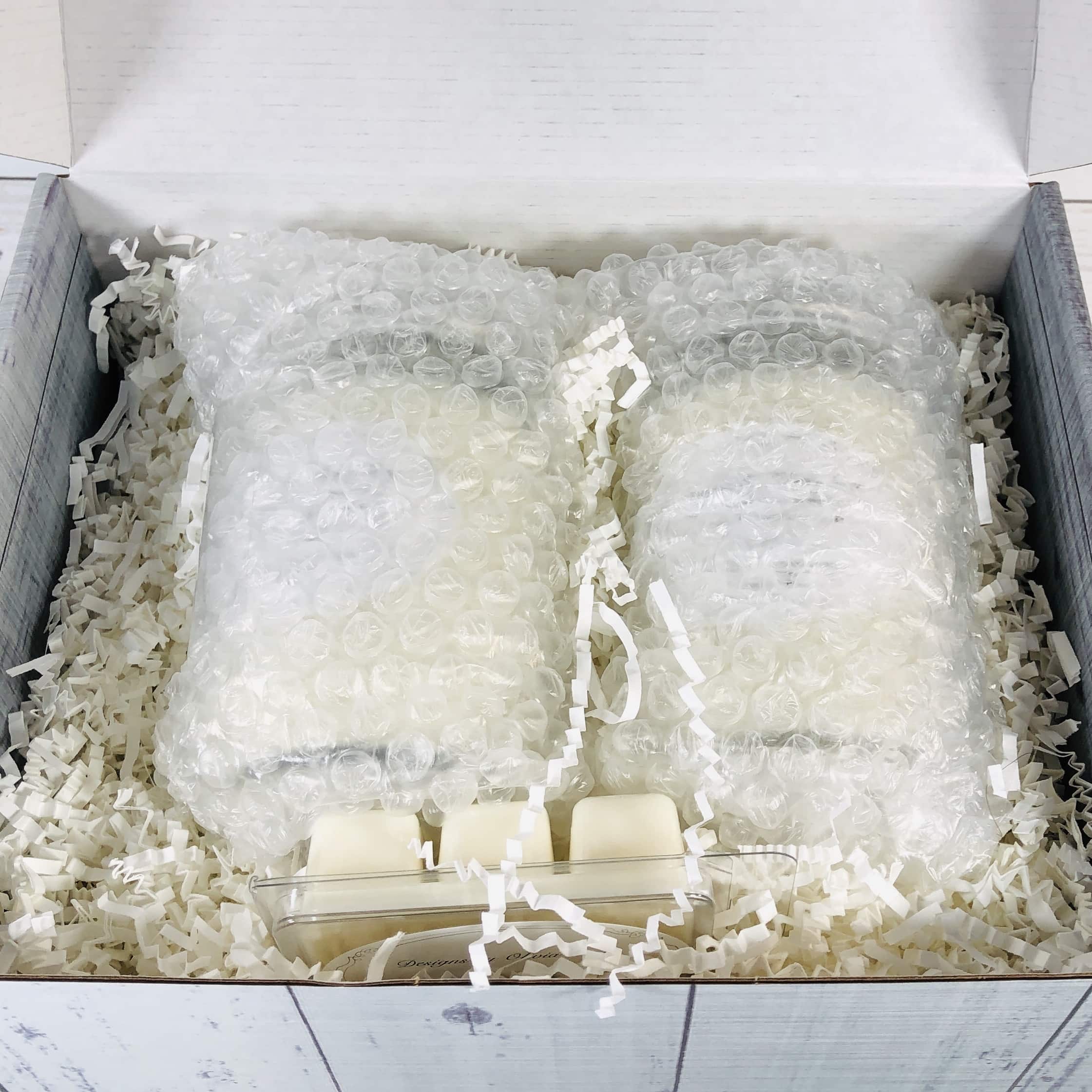 …plus bubble wrap and shredded squiggles!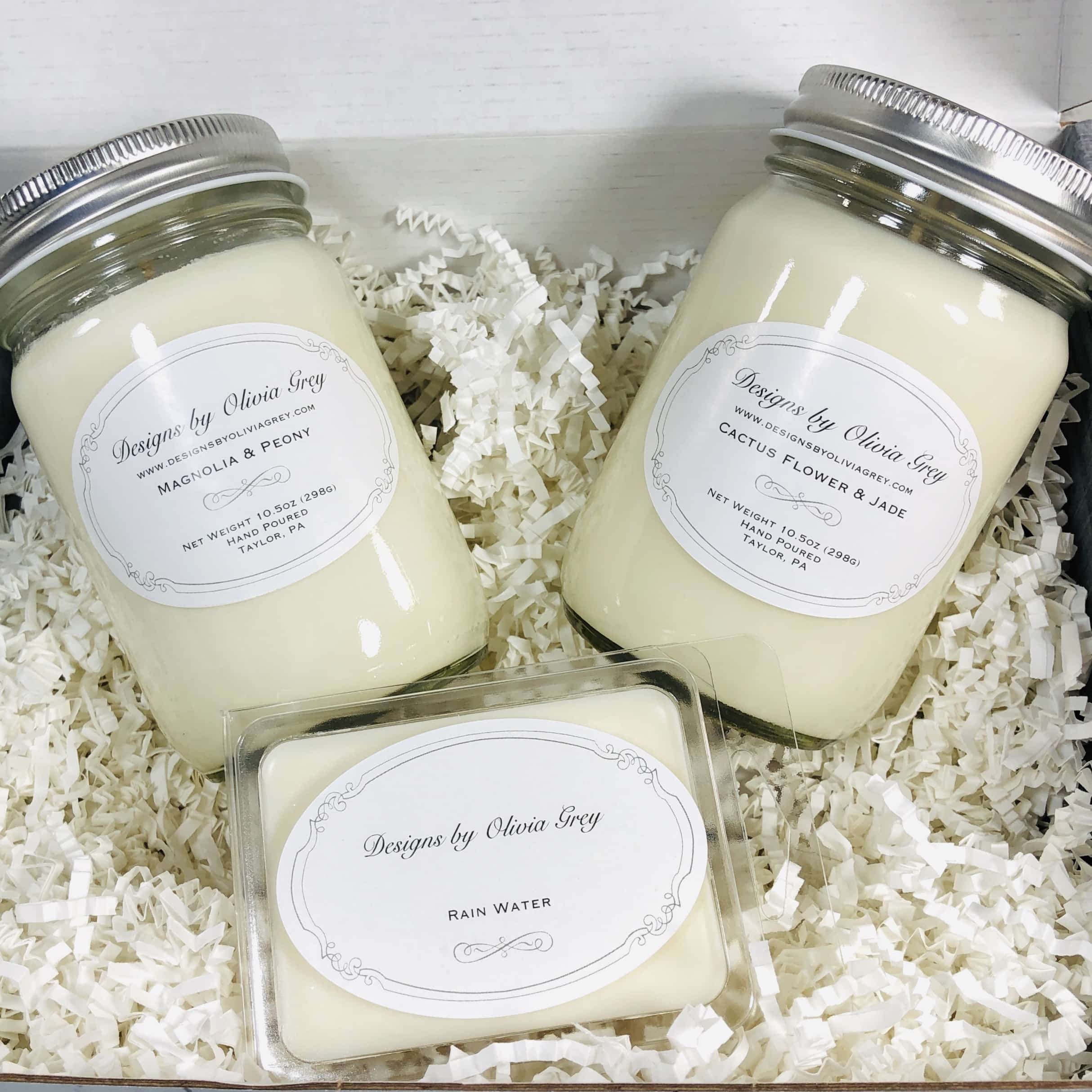 Oh, these are so pretty! Perfect for that farmhouse look or really any decor, but I just so happen to love farmhouse.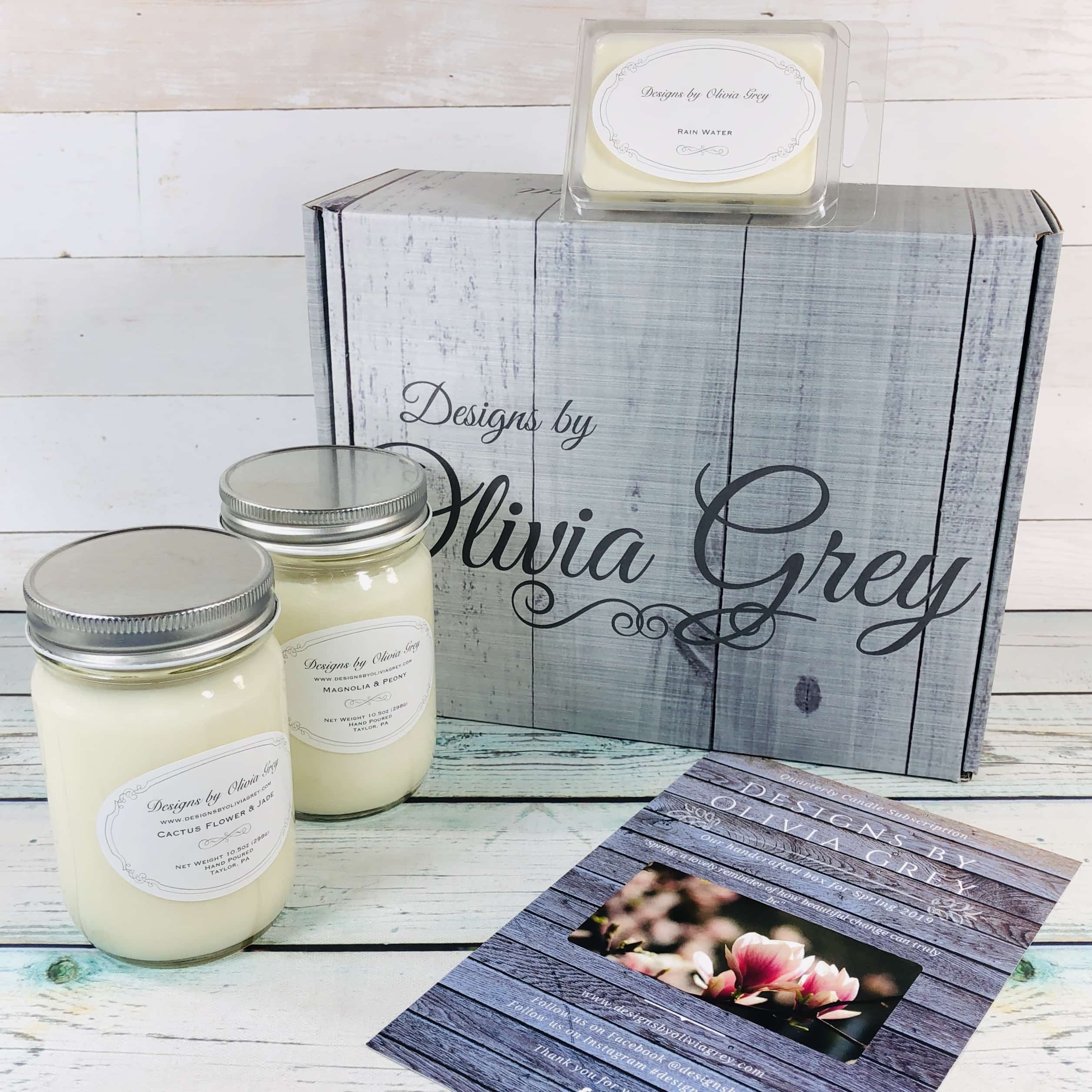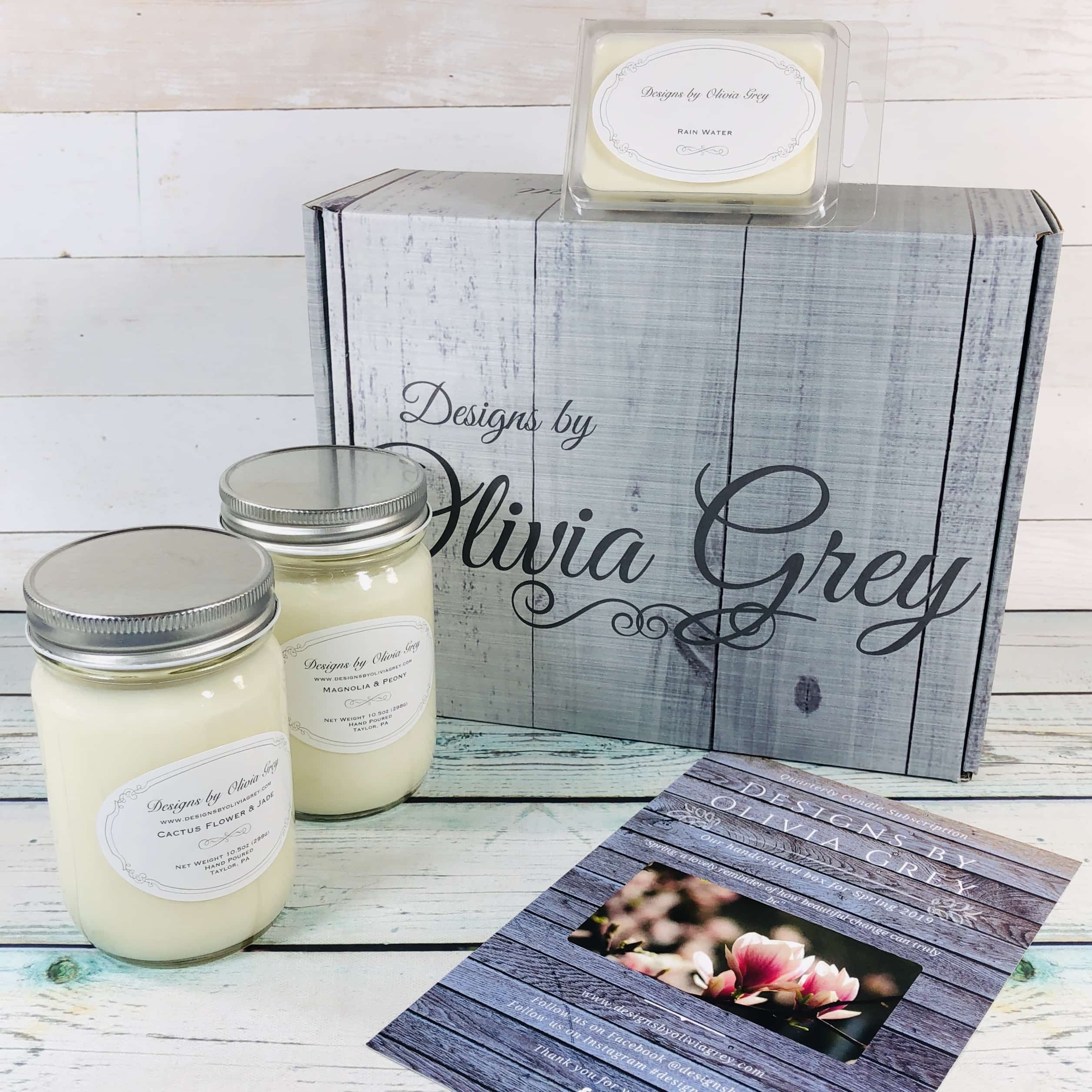 Everything in my box! PS, you can order a Mother's Day Box and pick the scents you like, just in case you are not into having the scents picked for you. Otherwise, you will receive candles that are curated to the season. I can hardly wait til fall, I love fall scents!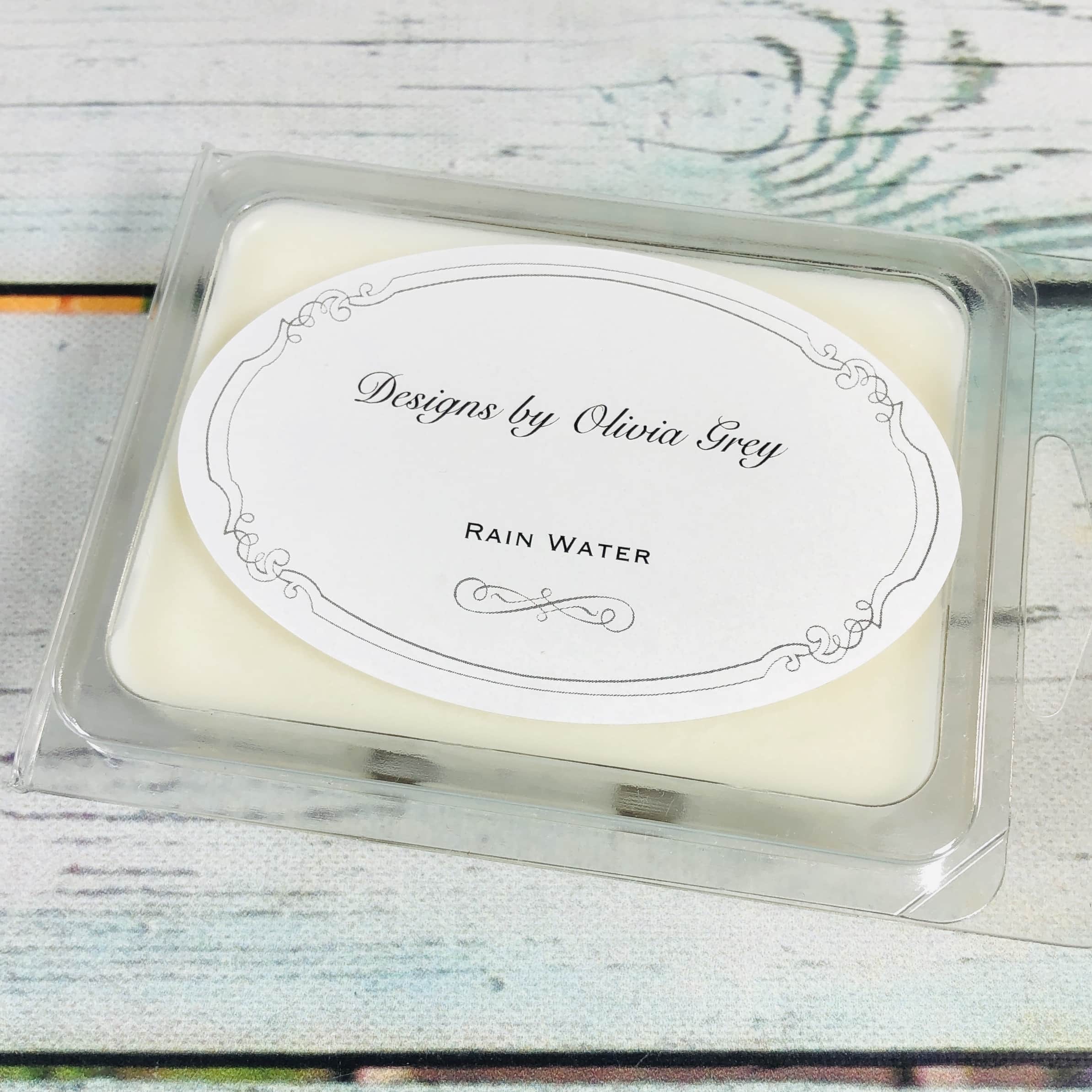 Designs by Olivia Grey Rain Water Wax Tart ($5) I have a wax burner that I picked up from Wal-Mart a few years back – they are less expensive than Scentsy and work well. You can even pick up some smaller ones that plug into the wall.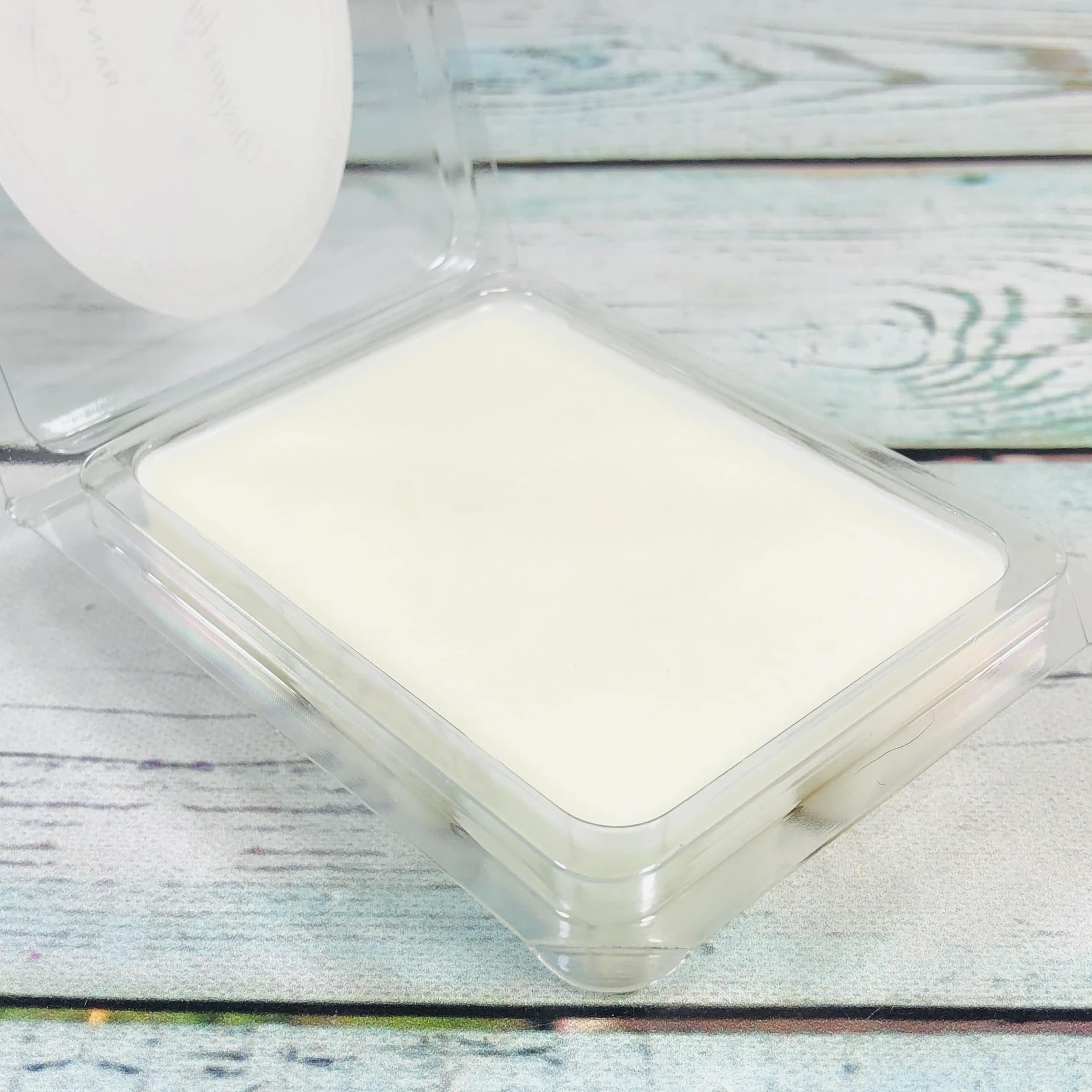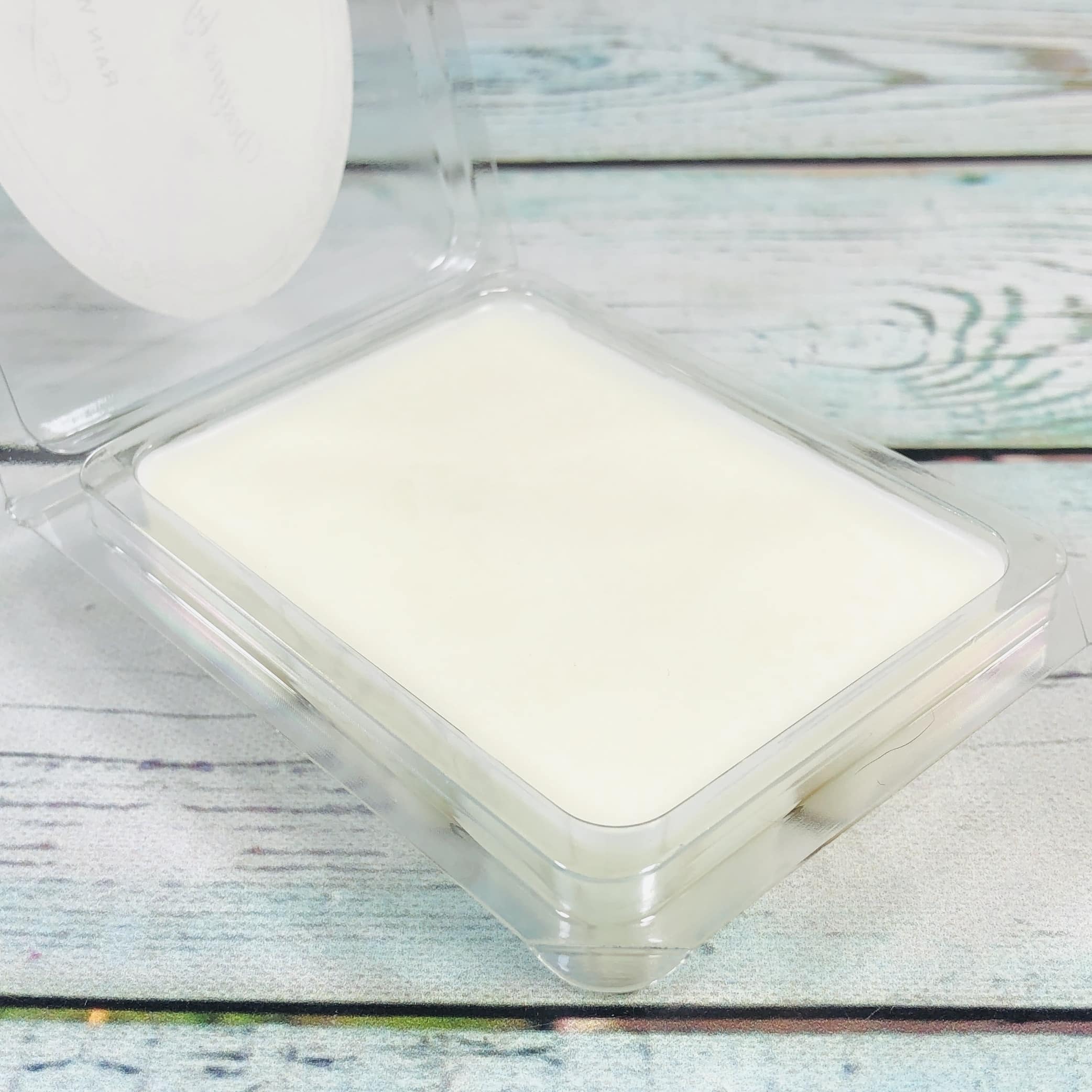 Rain Water is a white floral scent with notes of lily, ozone, and sandalwood. I think it smells like a sweet white floral.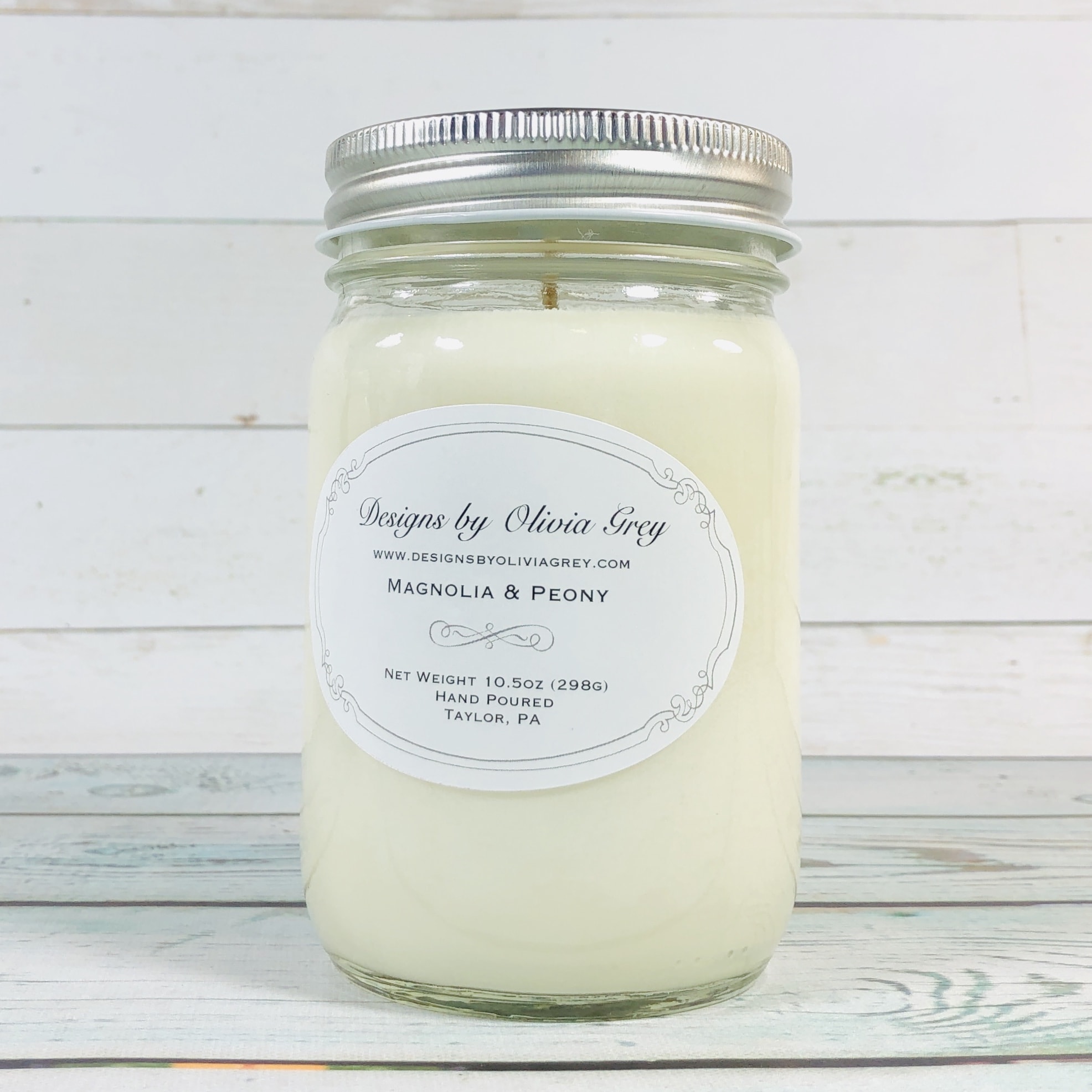 Magnolia & Peony ($15?) I couldn't find this scent on the website but 12 ounce candles run $15, 16 ounce candles are $18. I'm not sure how to place a value on this since the tag says 10.5 ounces. According to the Cratejoy website this subscription comes with two 12 ounce candles so $15 it is.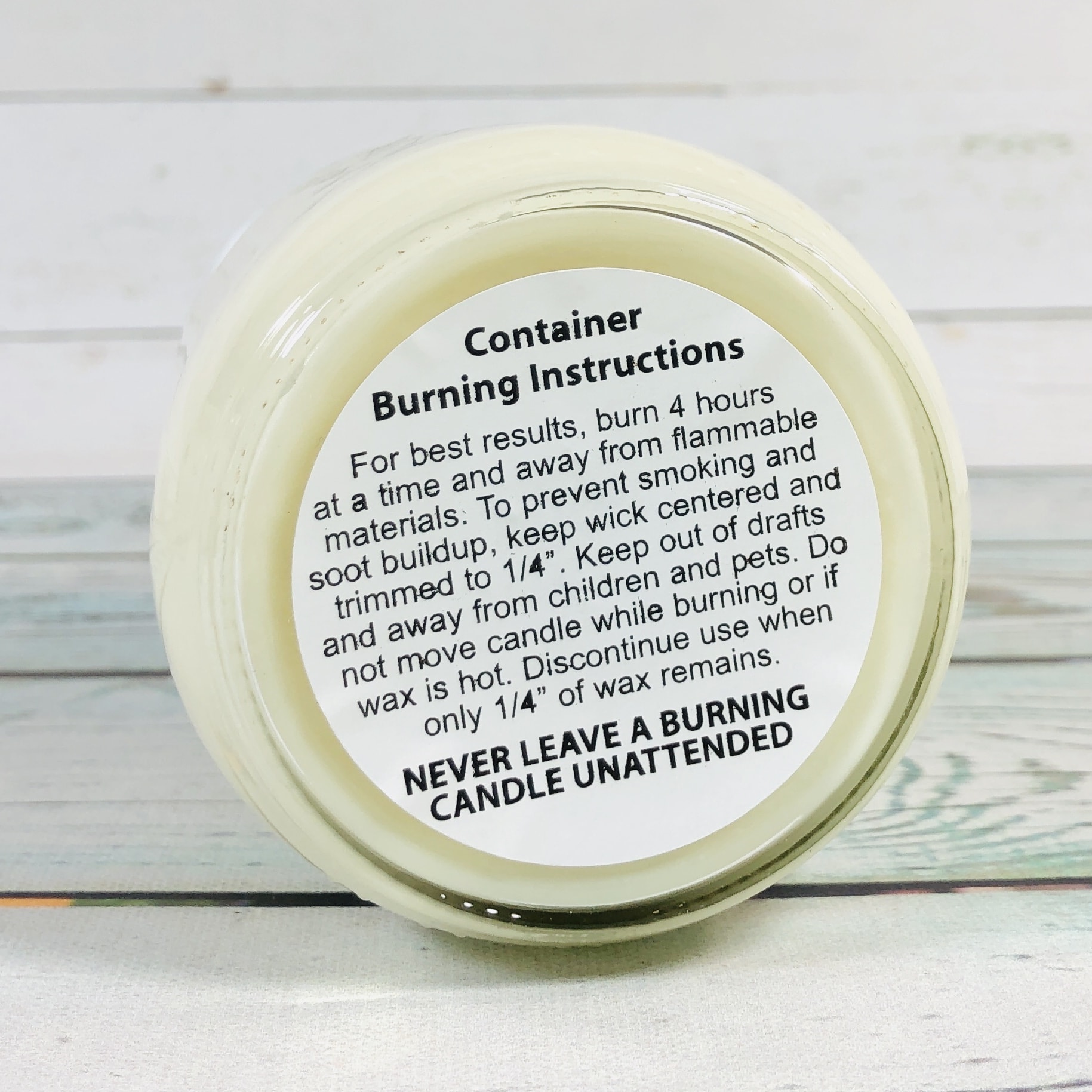 Burning instructions are on the bottom of each candle.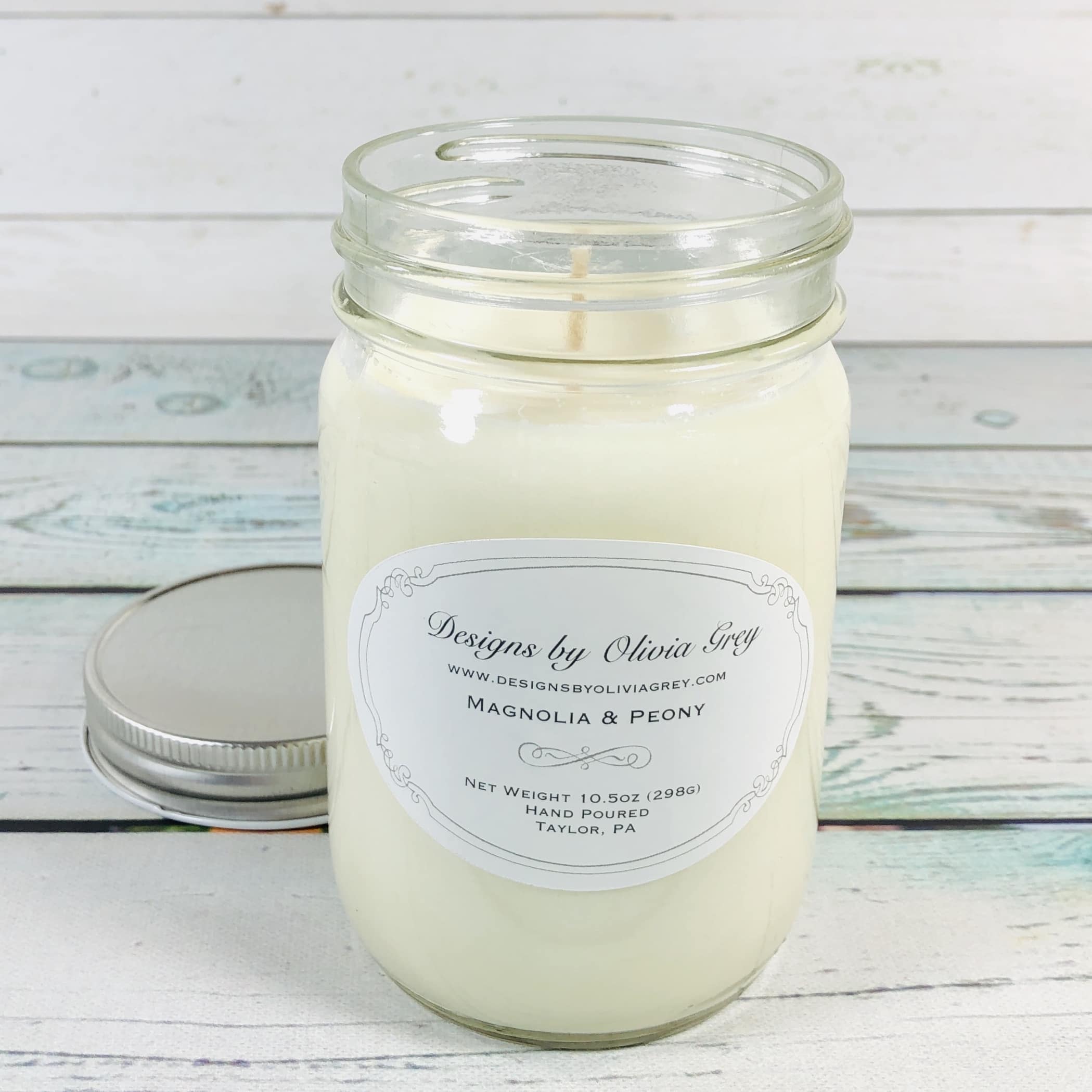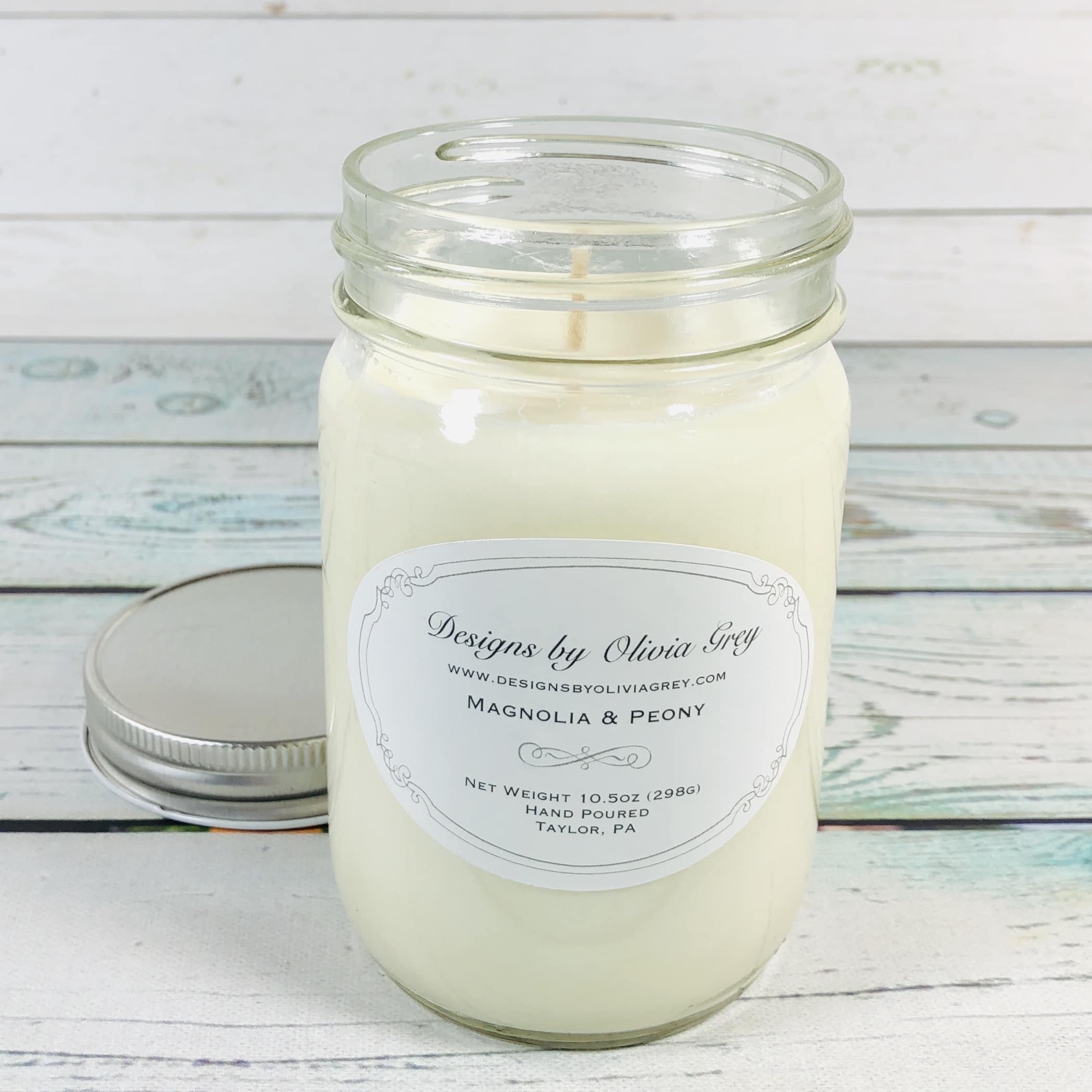 Magnolia & Peony has those two floral notes along with a powdery softness. It smelled lovely while burning.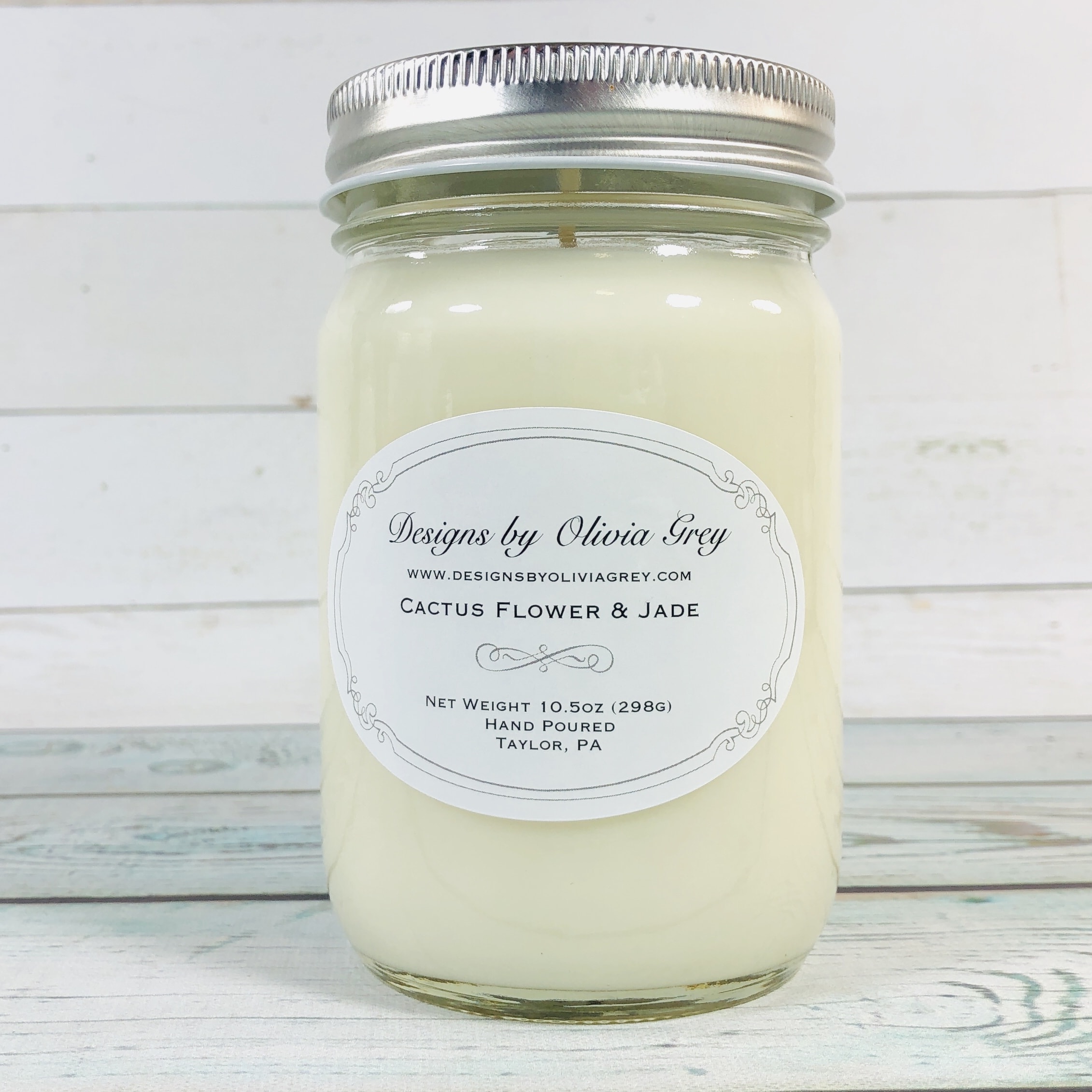 Cactus Flower & Jade ($15) must be another exclusive scent since I can't find it on the site (which could benefit from a search function).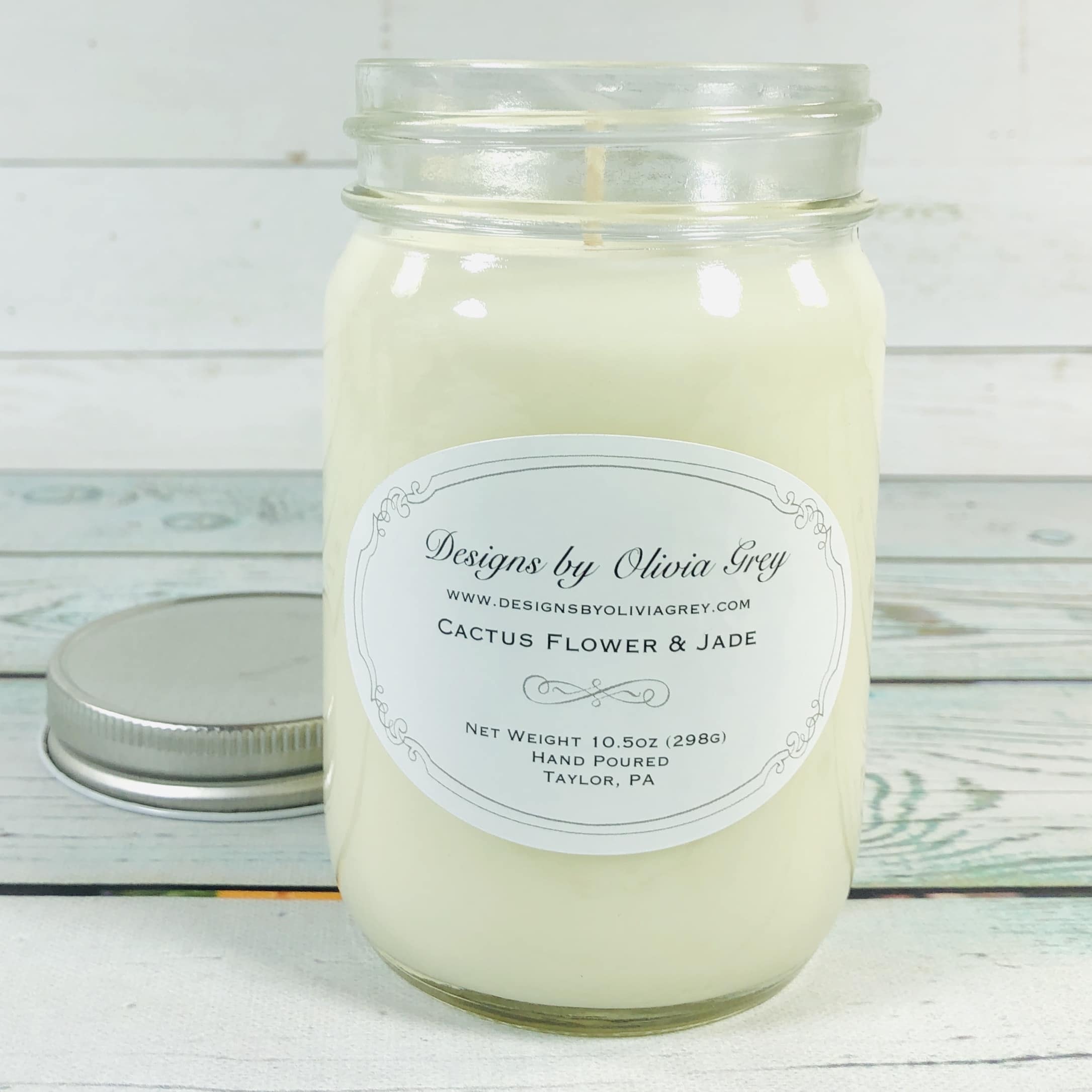 I think this was my favorite of the spring scents. It has notes of agave and aloe along with a bright, green and clean floral note. I did have a weird experience with this candle. I blew it out and later when I checked on it some of the wax had climbed out of the jar and onto my counter. It made a mess but was easy to clean up. Have you ever had this problem with a candle before? It is the second time I've ever experienced it since one candle (from another brand) did this in a candle warmer. So odd, right?
I was so delighted with my springtime scents in my very first Designs By Olivia Grey candle box! The fragrances were perfect for spring and the candles look lovely. The throw was stronger than I expected and a candle burning in my kitchen threw its scent to the next room. Everyone in the family commented on how much they liked the scents.
What do you think of this month's Designs by Olivia Grey review?
Visit Designs by Olivia Grey Box to subscribe or find out more!