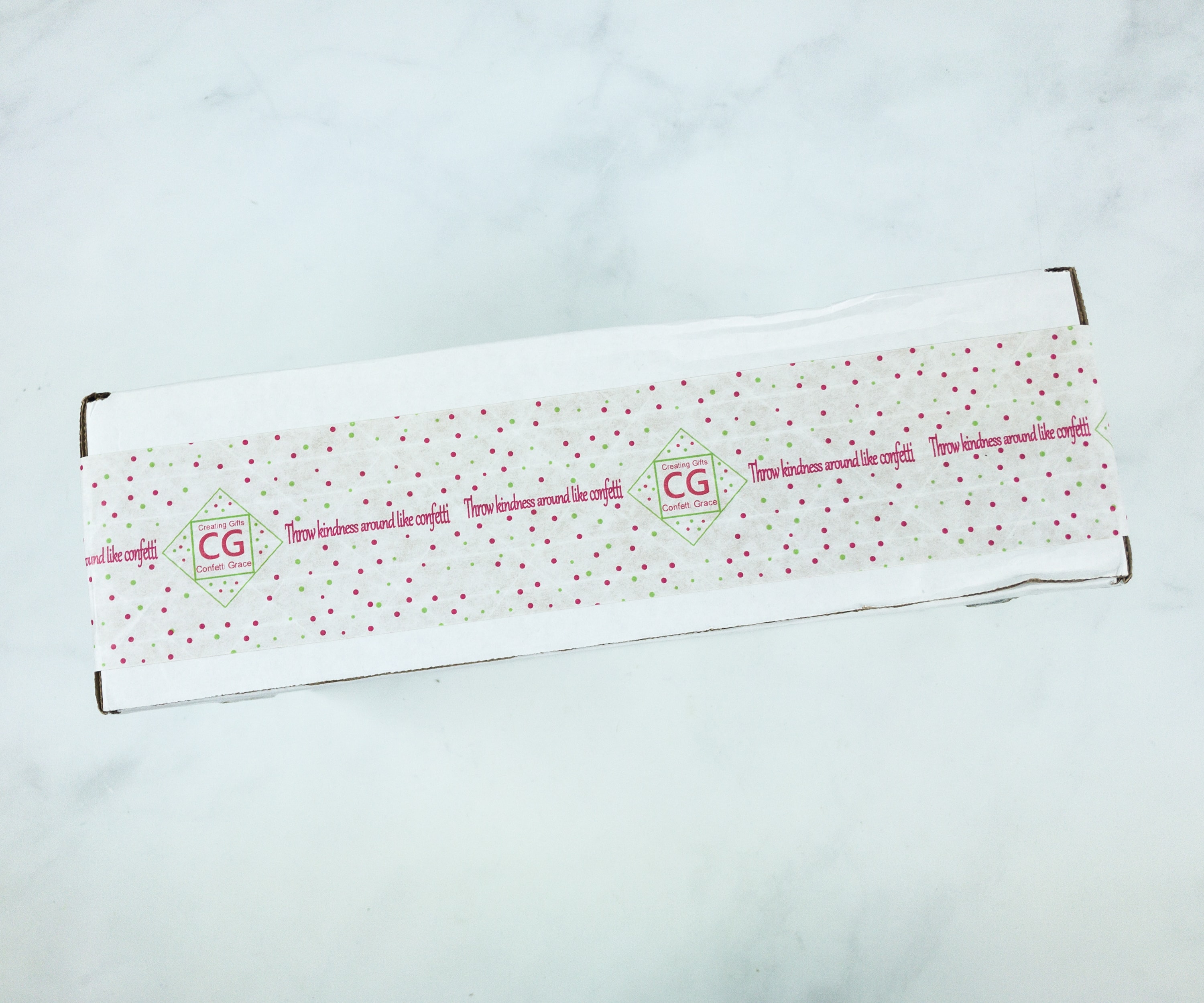 Confetti Grace is a monthly subscription craft box that is good for kids 8 years and above as well as adults. For only $28.95, you can get a craft box that is filled with two DIY projects that you can build with your child. The idea behind here is to get to give one and keep one so you will be able to spread some happiness around you.
DEAL: Get $5 off on your first box! Use coupon code CONFETTI$5.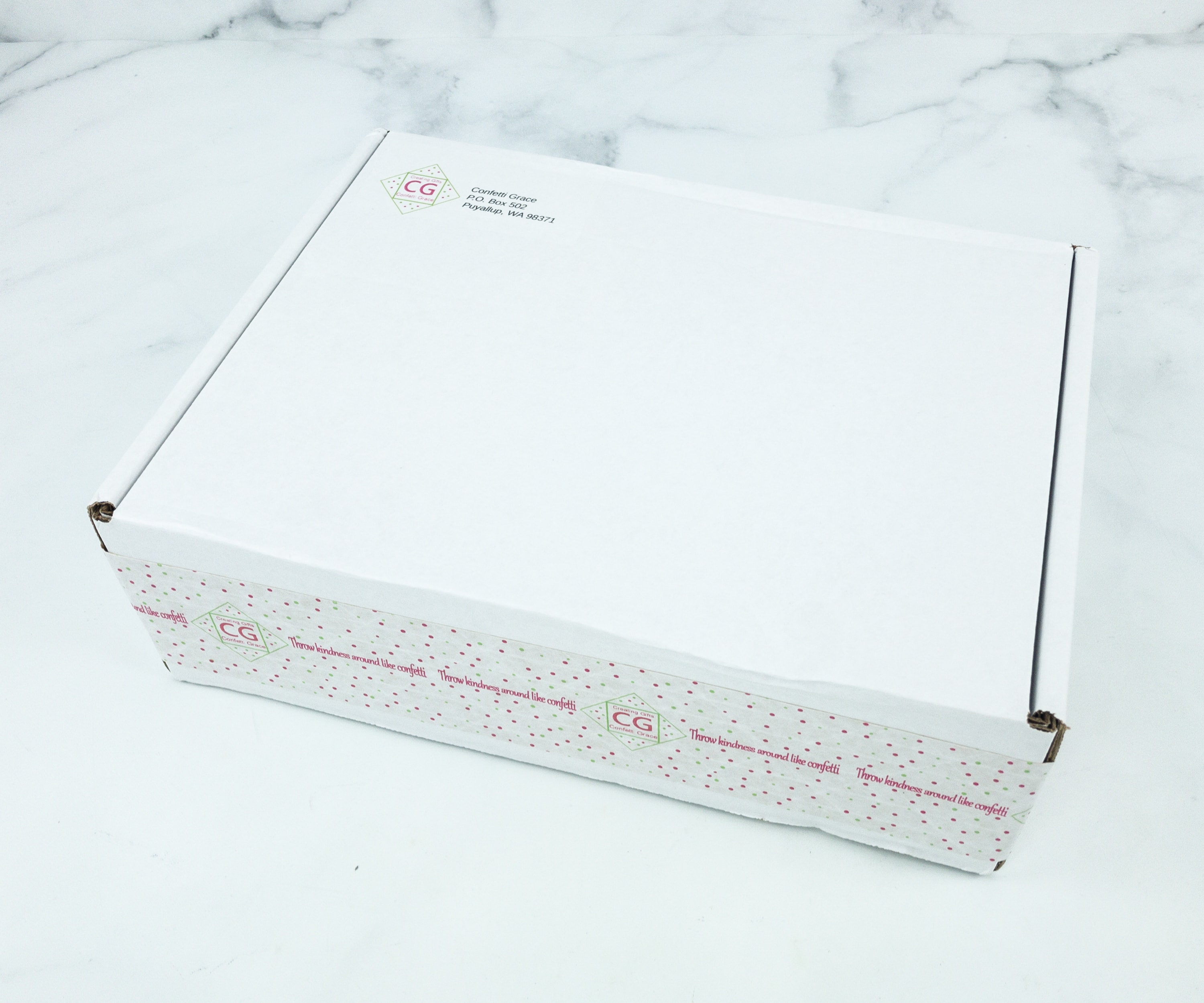 The box looks nice and can be reused as a storage or a gift box, or can be a part of your craft!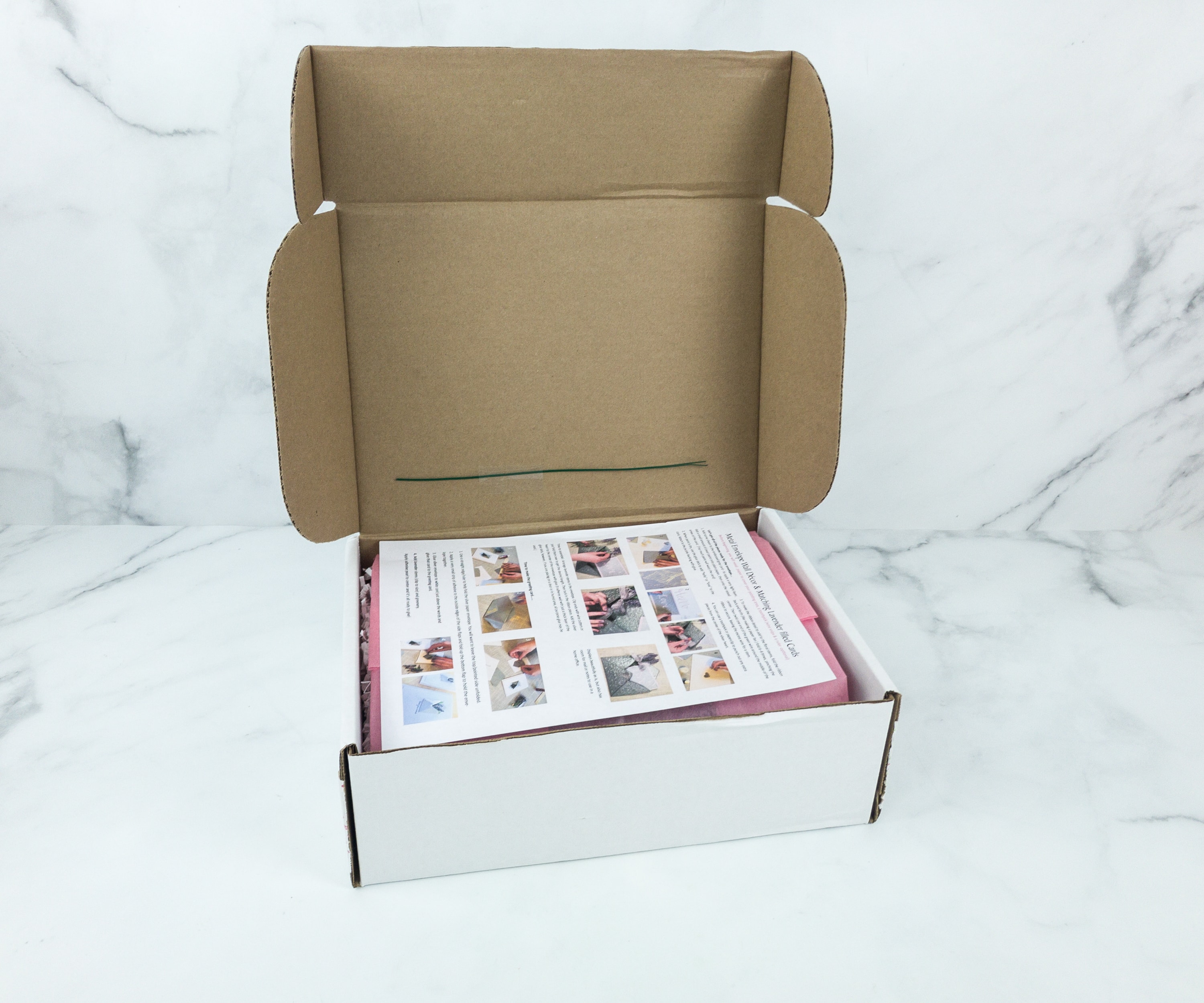 There's a card that sits atop of everything.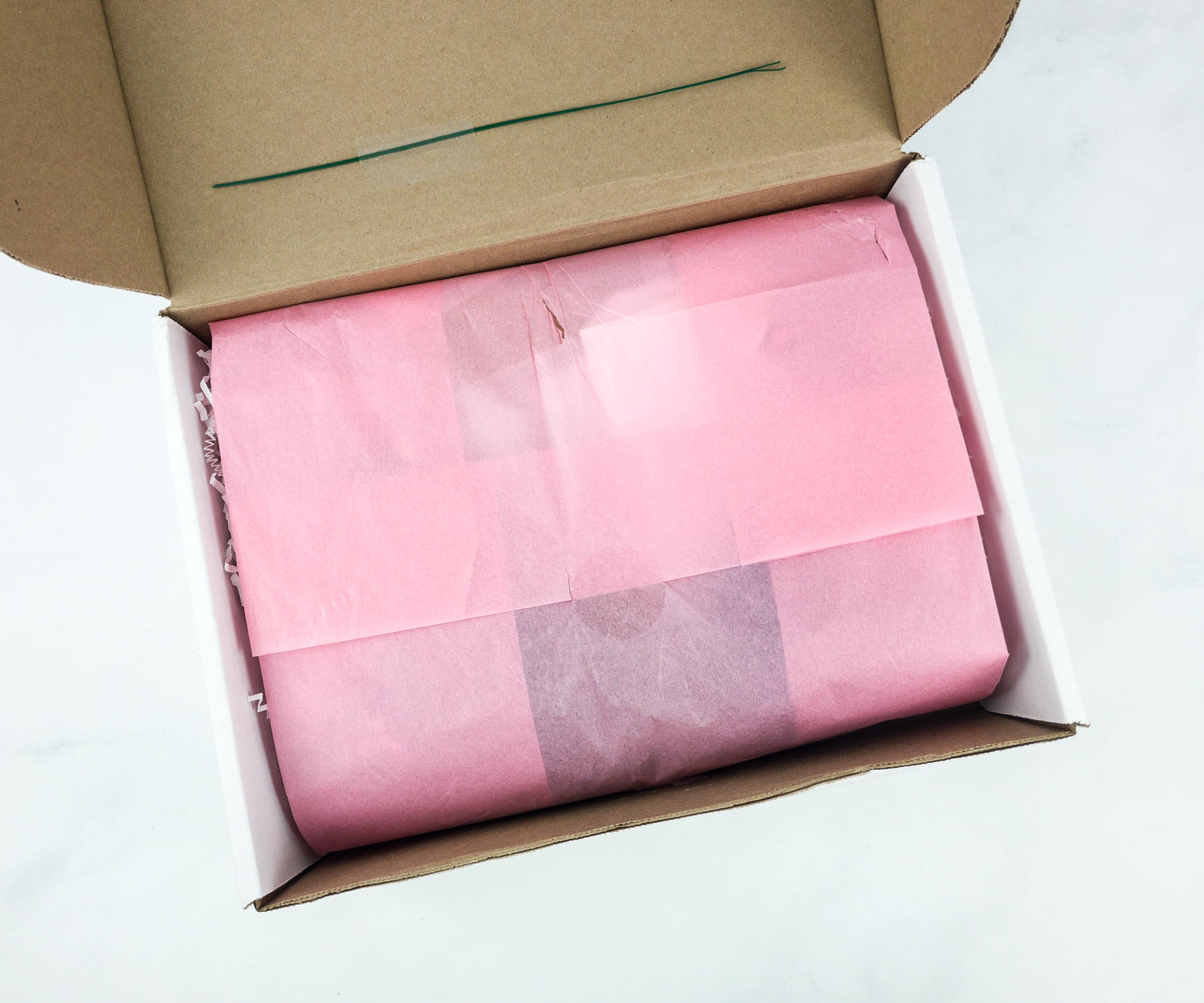 All the items are wrapped with pink tissue paper.
The box is full of fun stuff!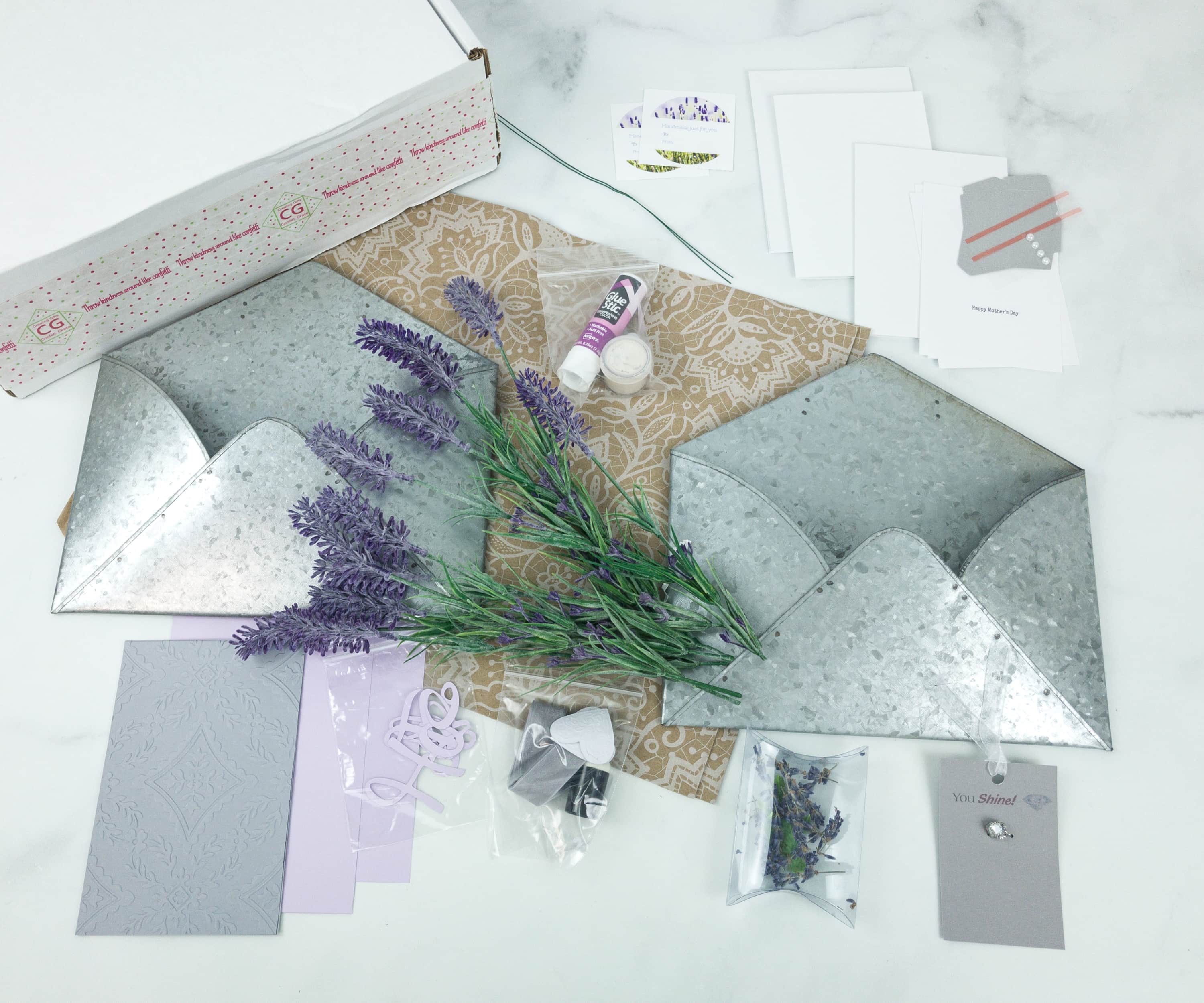 Everything in my box!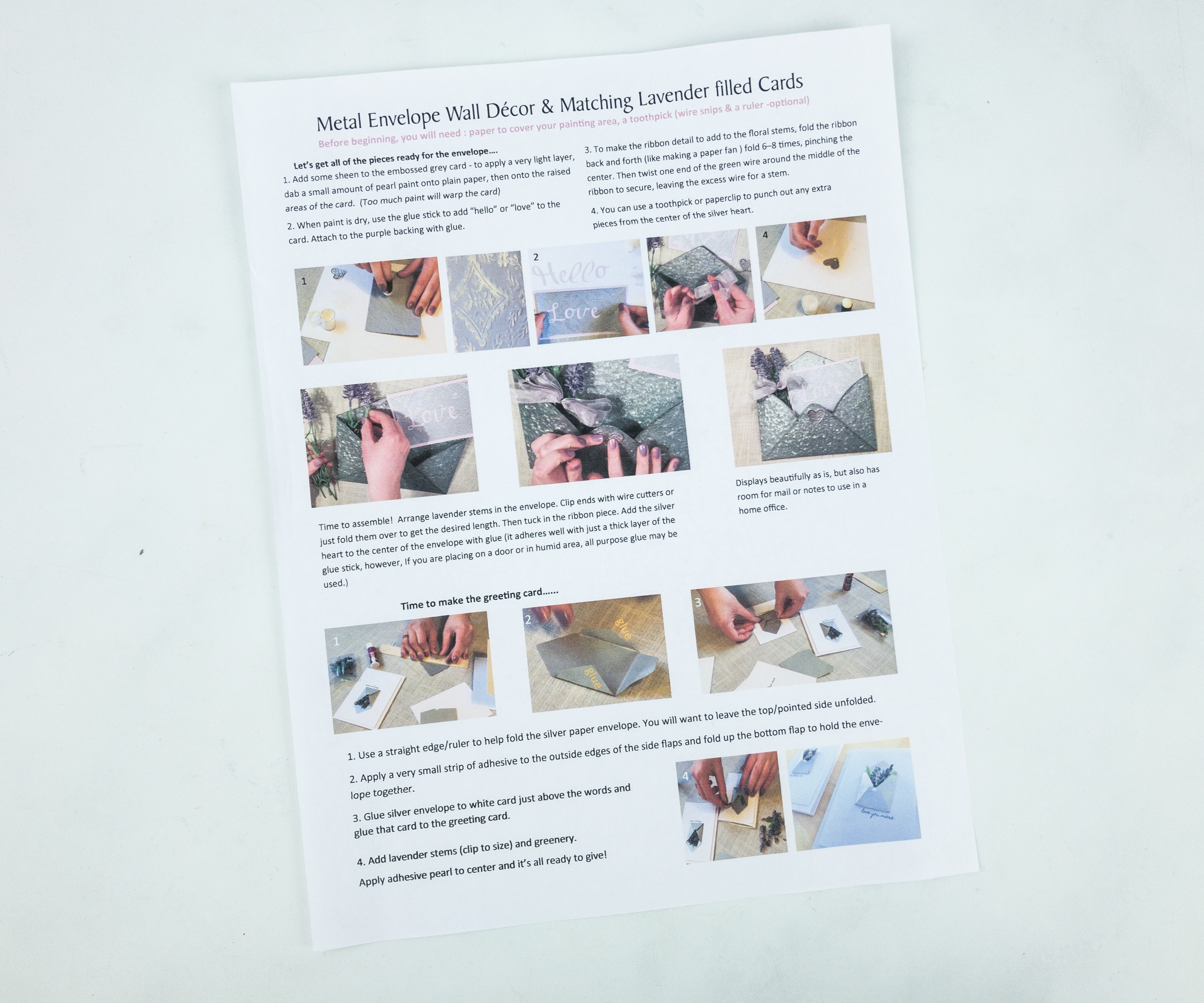 Included in the box is a guide in making the metal envelope wall decor and the matching lavender-filled cards.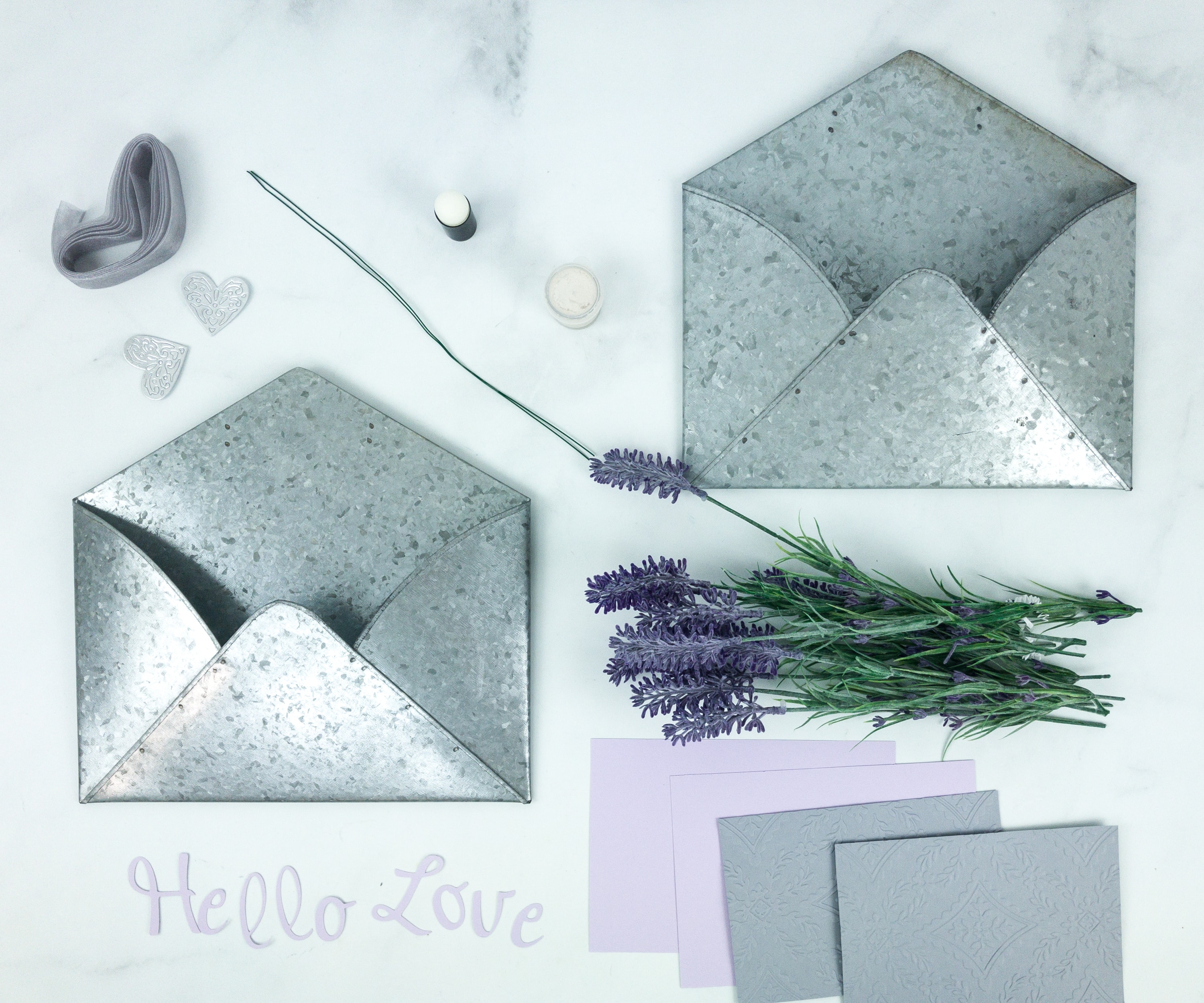 Here's everything that we'll need to make the metal envelope wall decor.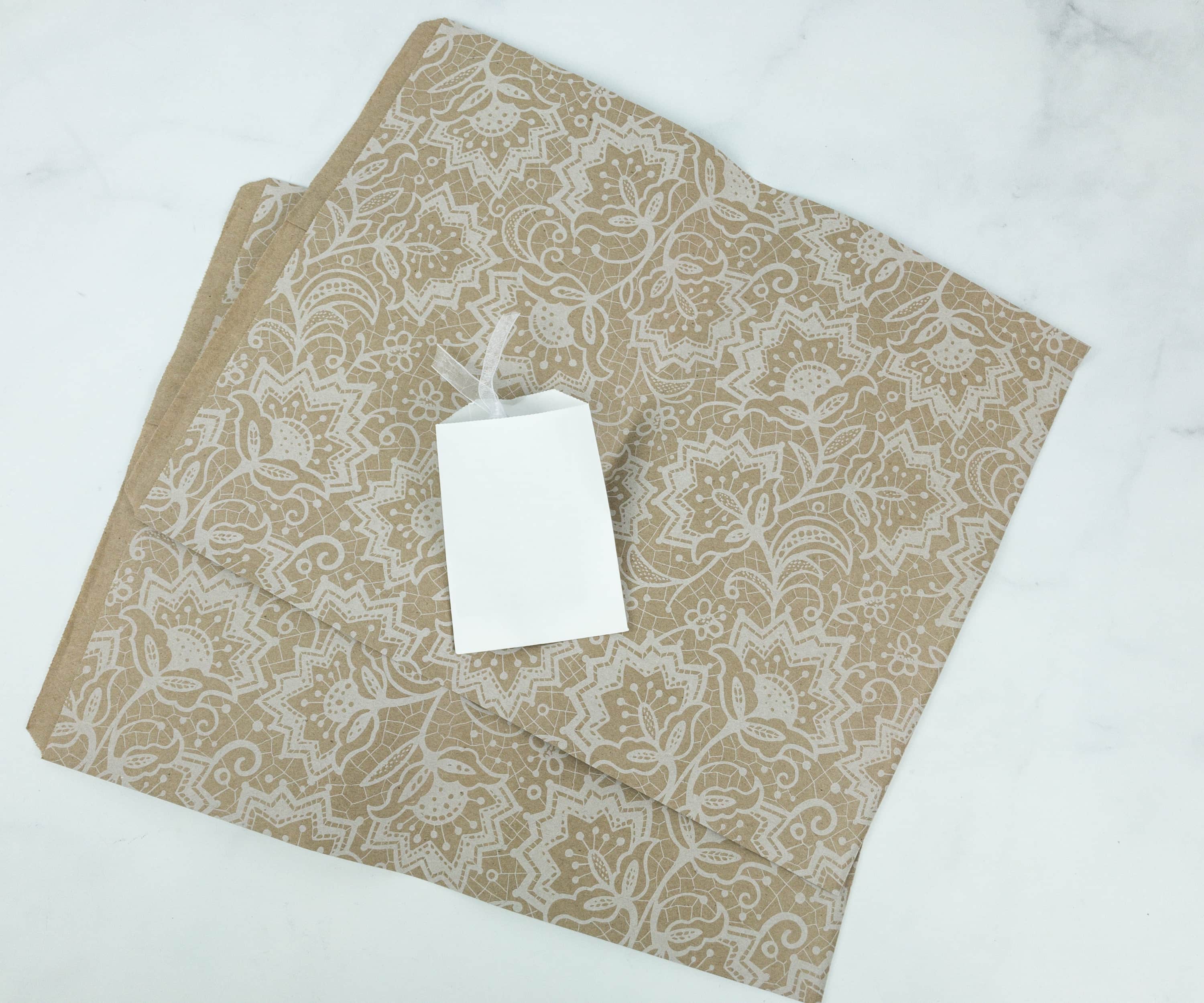 They also included beautifully-patterned gift bags and a special bonus gift which is inside the small white envelope.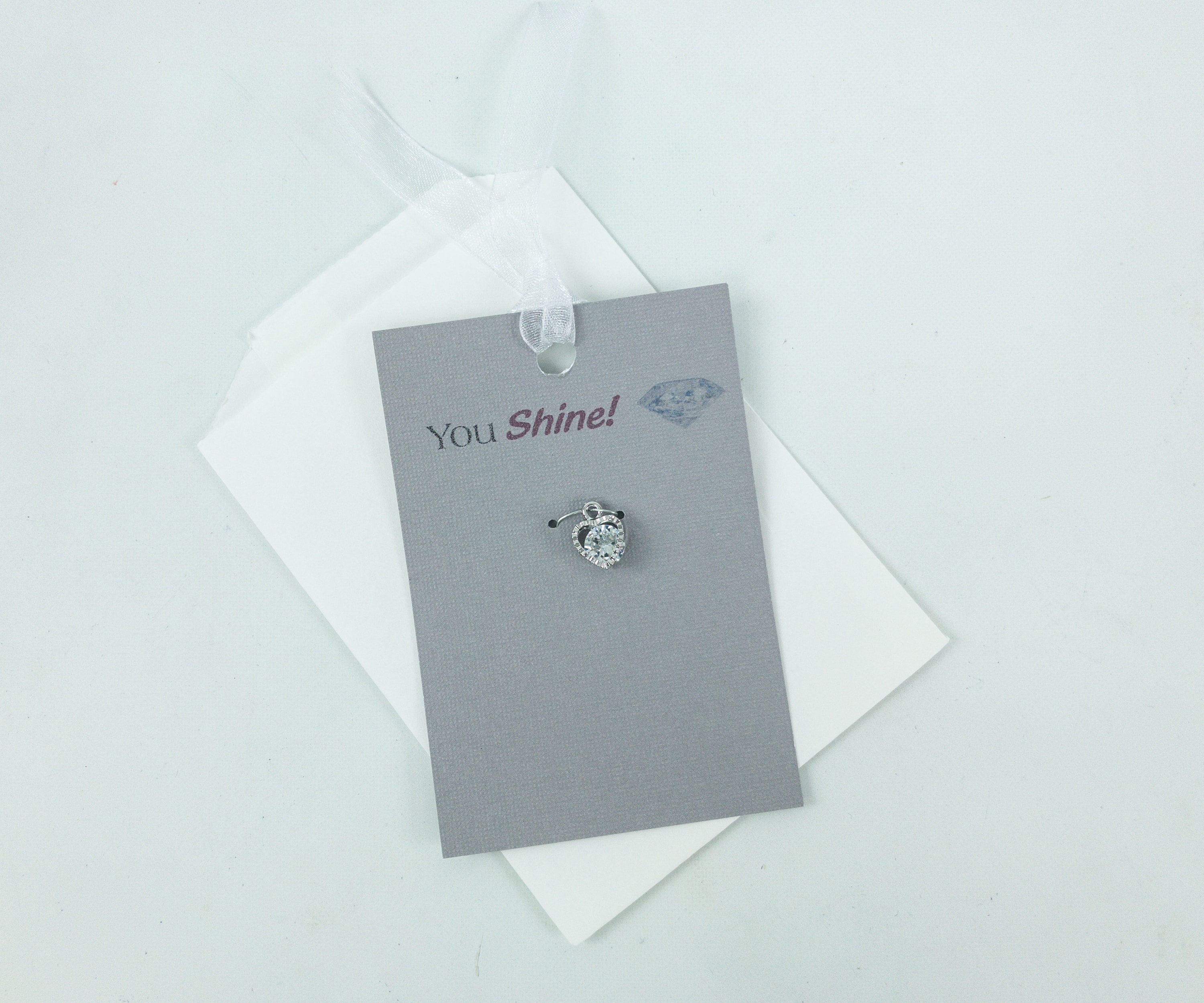 It's a shiny heart charm! You can add this to one of the sets of goodies you're making to gift!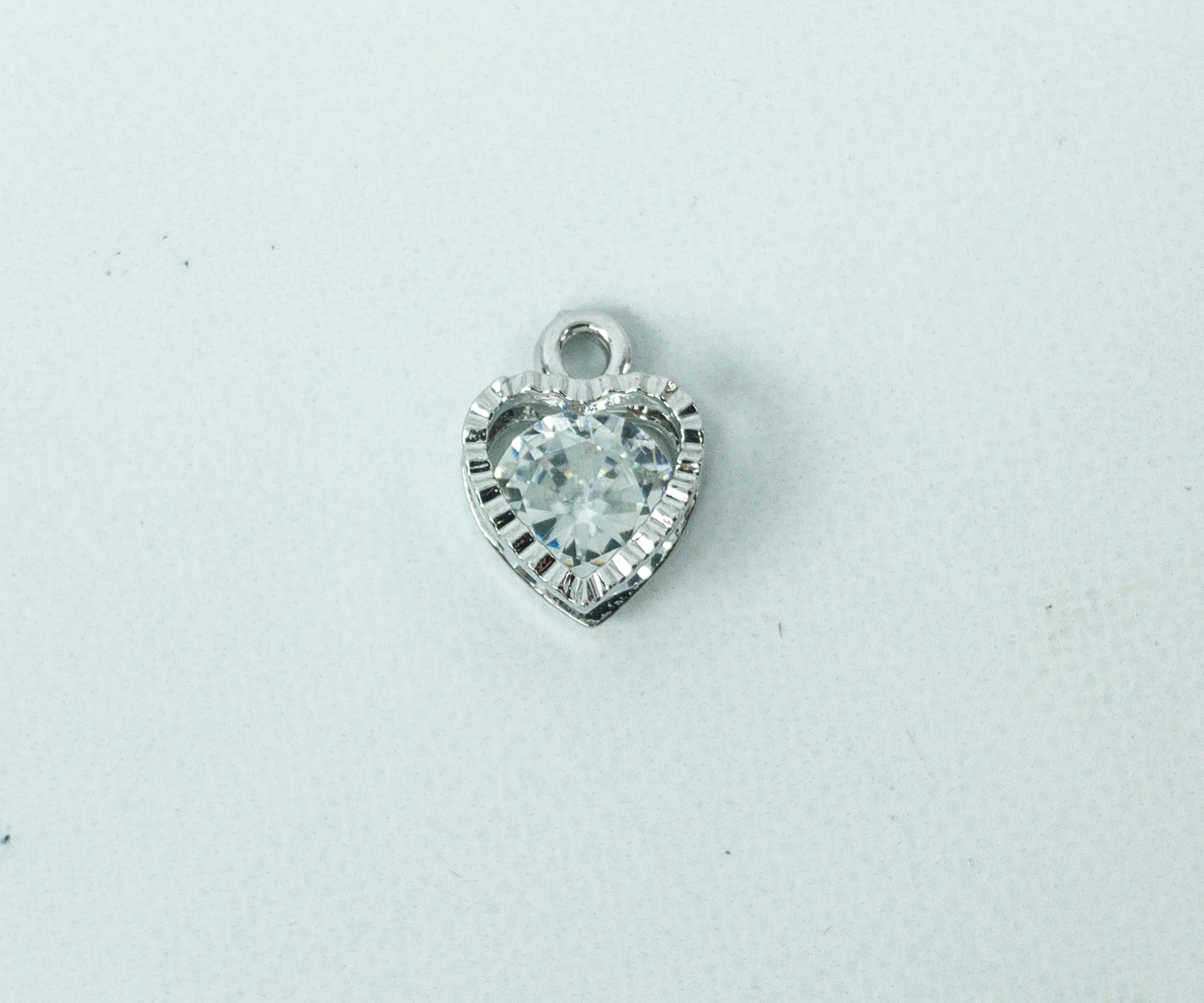 The silver heart with a sparkly floating gem at the center looks perfect as a necklace pendant.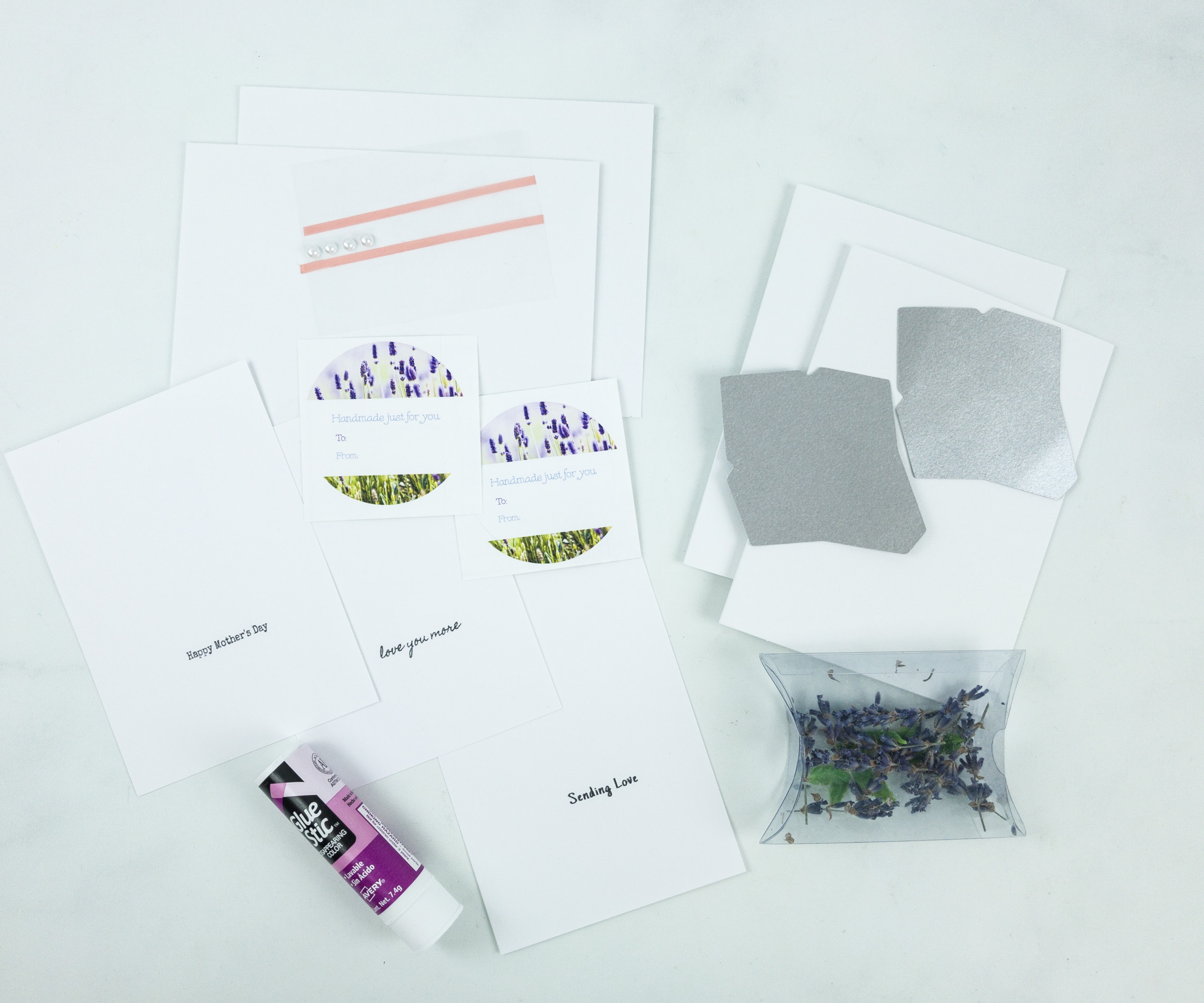 Here's everything that we need to make the cards! They even included a glue that is beginning crafter-friendly. It can get quite messy while you use it, but the end product will turn out beautifully, so go on and just use it!

After painting the embossed card in silver and sticking the words on them, we made the bows from the included ribbon.
It's a good thing that they included a detailed guide in making all the projects. Their website can be of big help as well!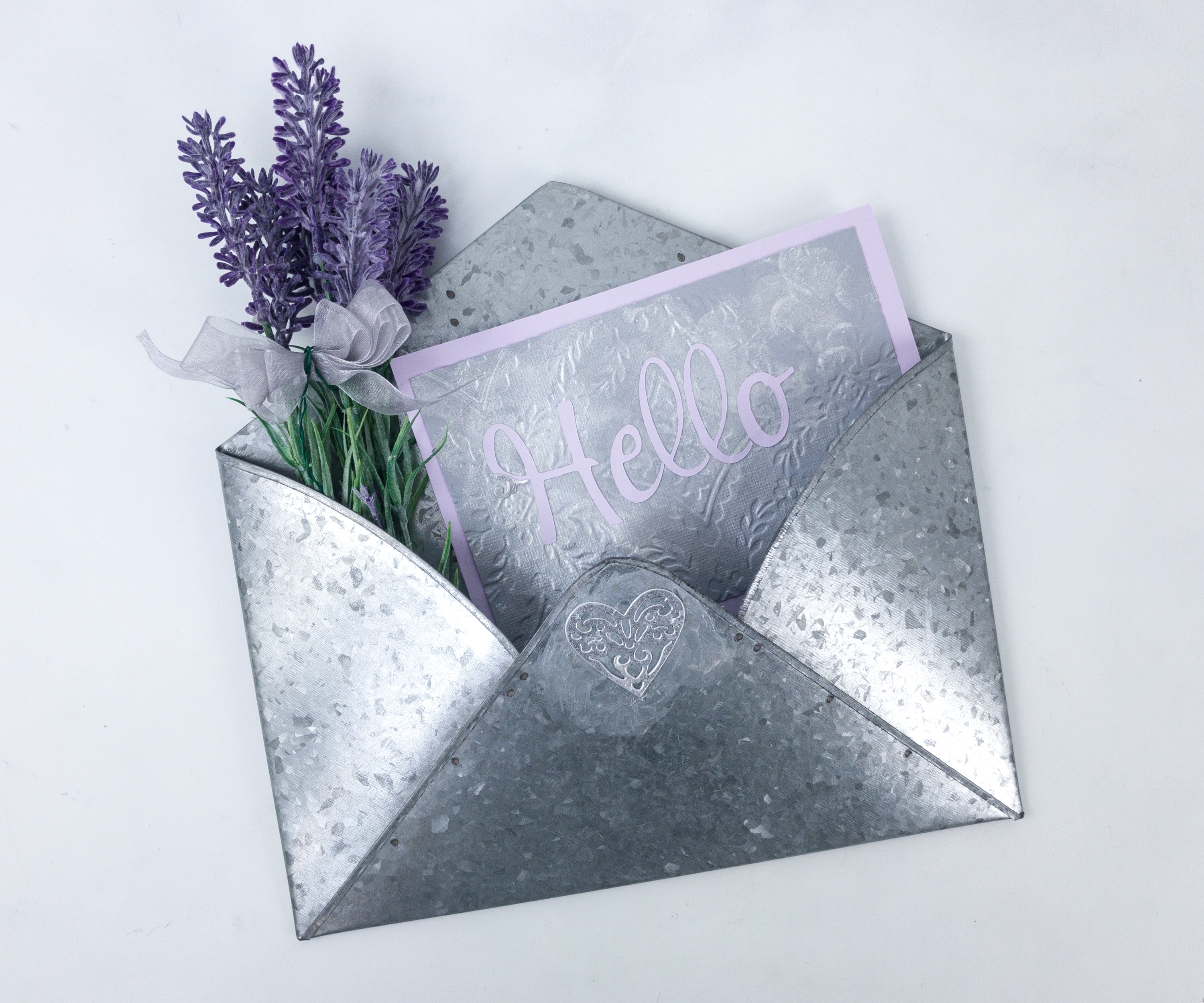 Here's the finished wall envelope decor, and it looks gorgeous! The envelopes even came with hardware at the back so you can easily attach it to your wall.
The silver card looks so nice beside the lavender bouquet. We have to trim these flowers so that they will look right for the envelope.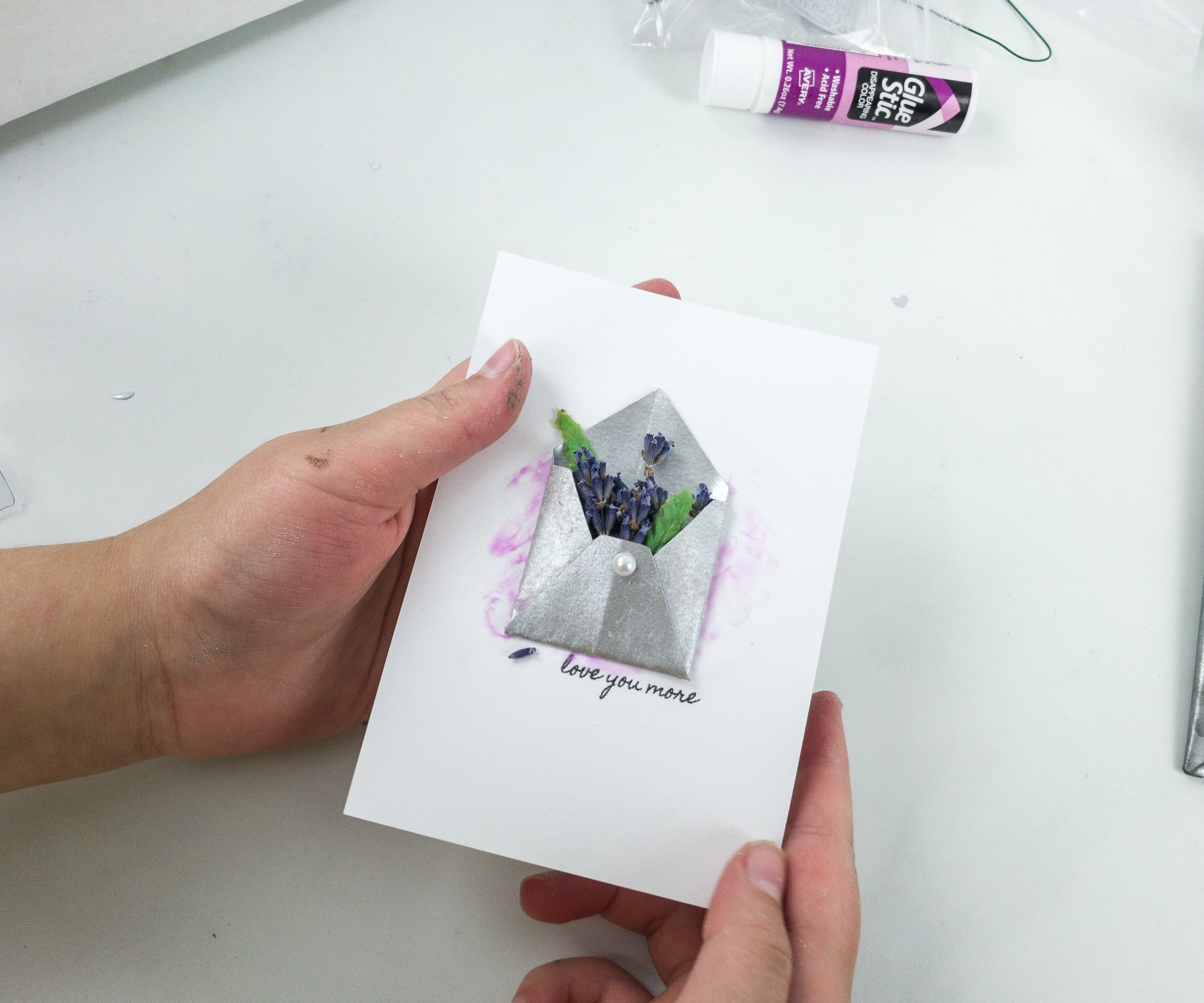 We also made a nice card that we can send out to loved ones! The cute little silver envelope looks like the metal decor!
It's nice to see little replicas of the metal envelope decor on the cards!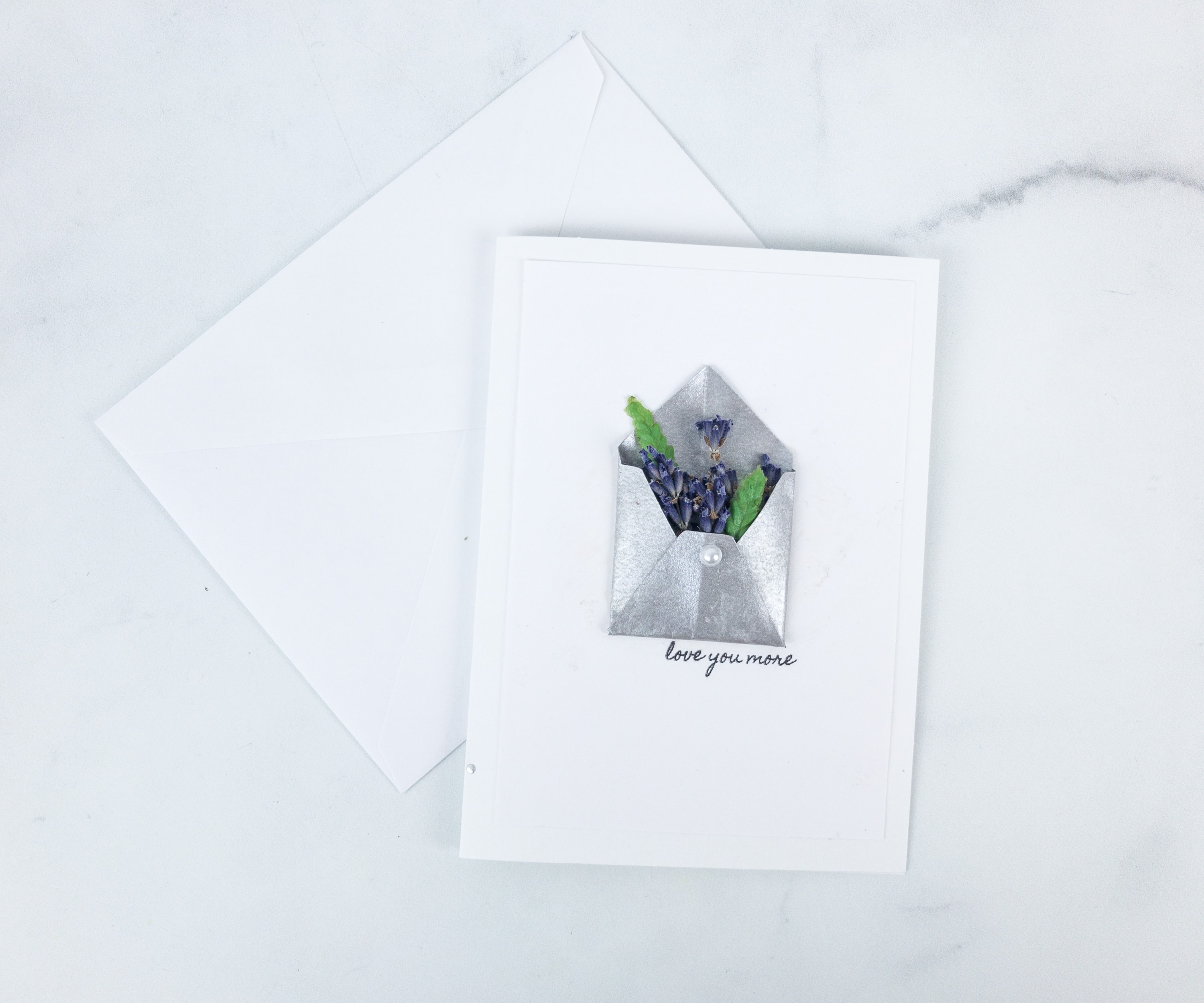 The cards can be contained in the white envelopes that came with each.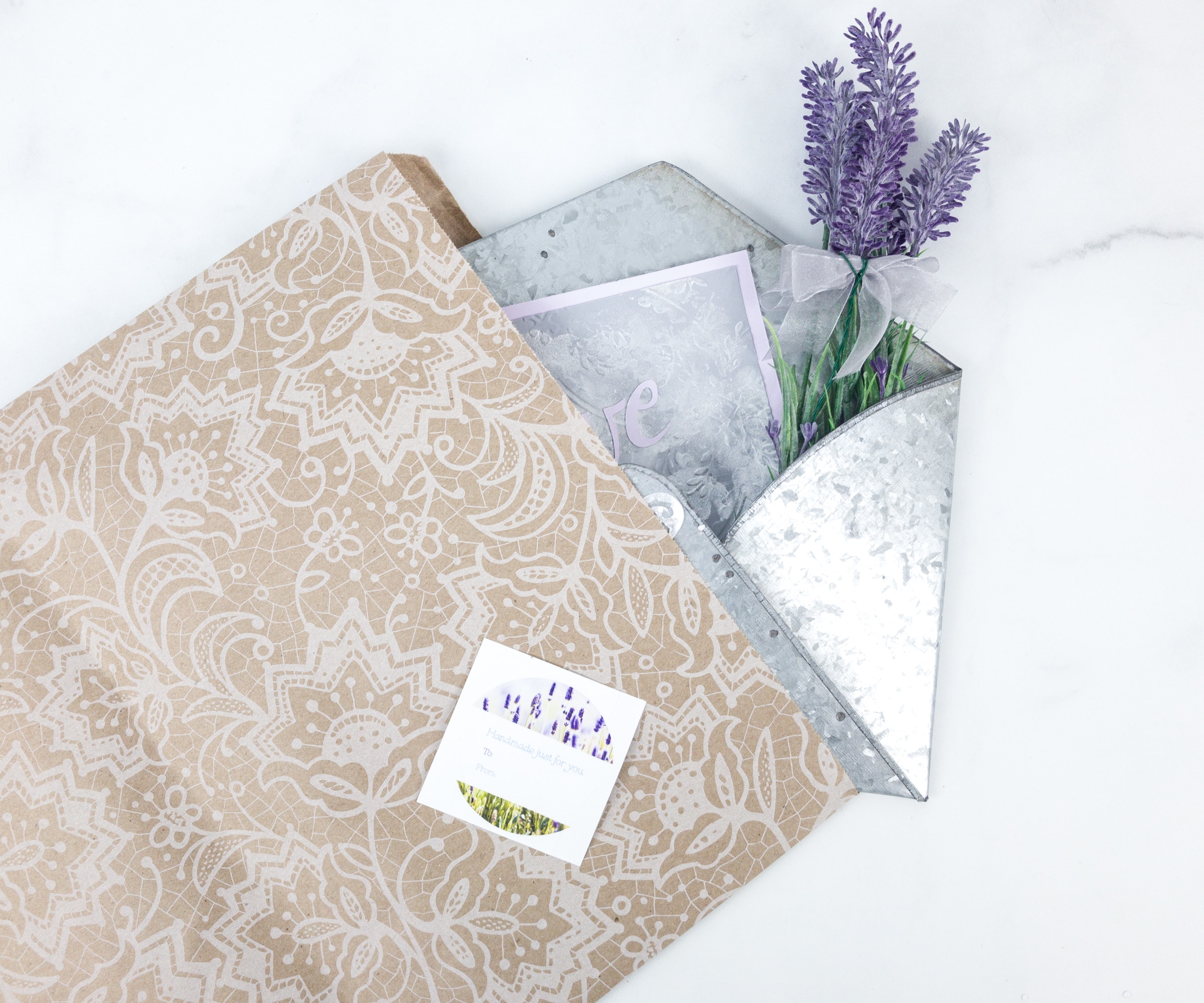 Finally, we can place everything inside the beautiful gift bags!
Confetti Grace is the perfect subscription for artistic and crafty people, who also wants to share their talent and positivity through DIY projects and crafts! Our family loves this subscription as we're able to make our own decors and stuff that we can send out to the special people in our lives. Also, the box provided all the materials that we need to finish the projects, so there's less hassle in looking for materials and tools. We love the metal envelope decors, and the glue is fantastic as it sticks really well, no need for other adhesives. Everyone can definitely make crafts easily through this awesome subscription!
What do you think of this month's Confetti Grace box?