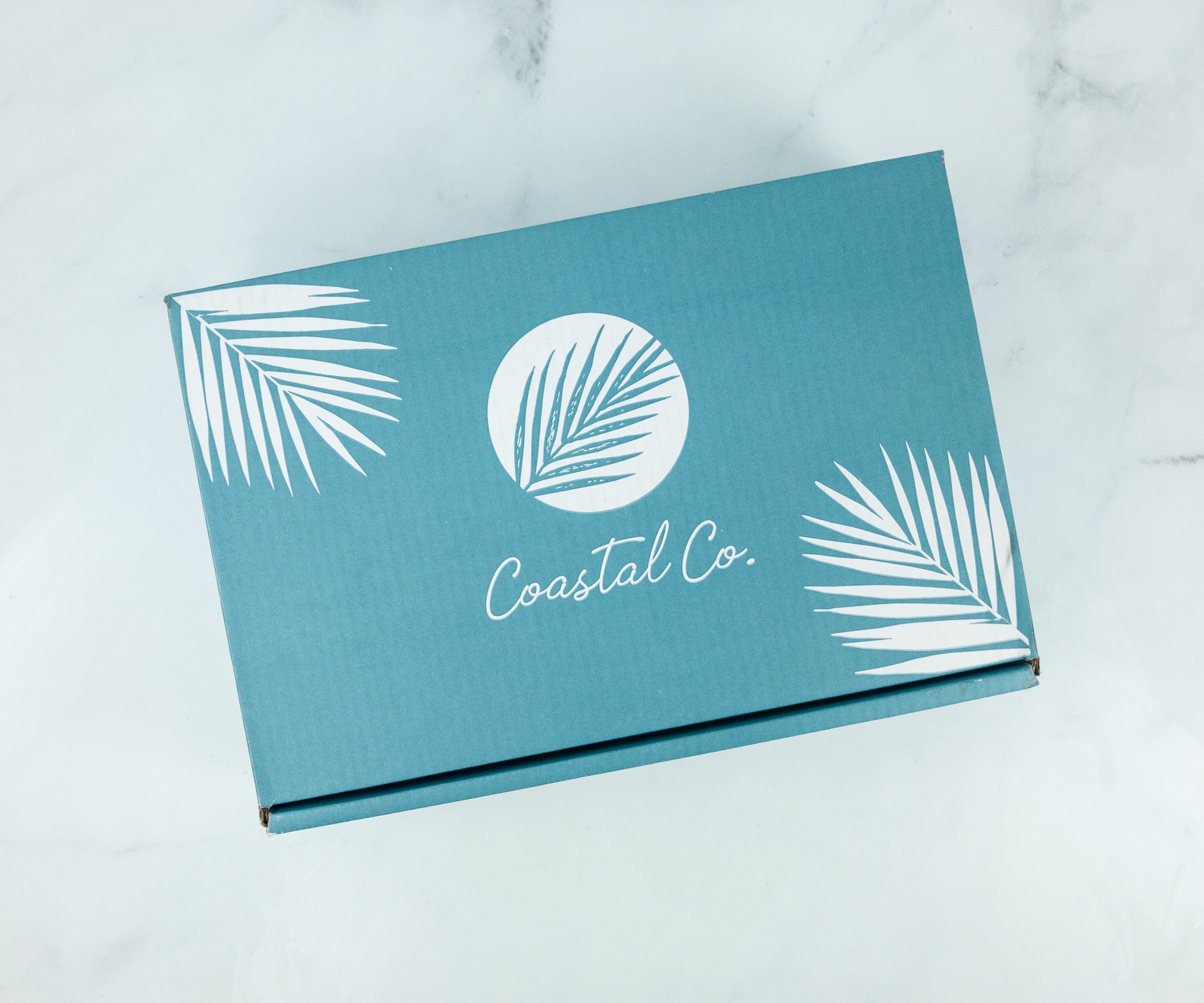 Coastal Co. is a quarterly subscription box that sends stylish and casual clothing inspired by the coast. Each box costs $99 per quarter, and you can get up to $200+ in retail value! Each box contains 6-8 premium pieces of apparel and accessories from well-known brands!
DEAL: Get $10 off your first box! Use coupon code WAVE10.
Limited Time: Get $30 off your first box with coupon code FATHERS.  
A nice card with a picturesque view sits on top of the box's contents!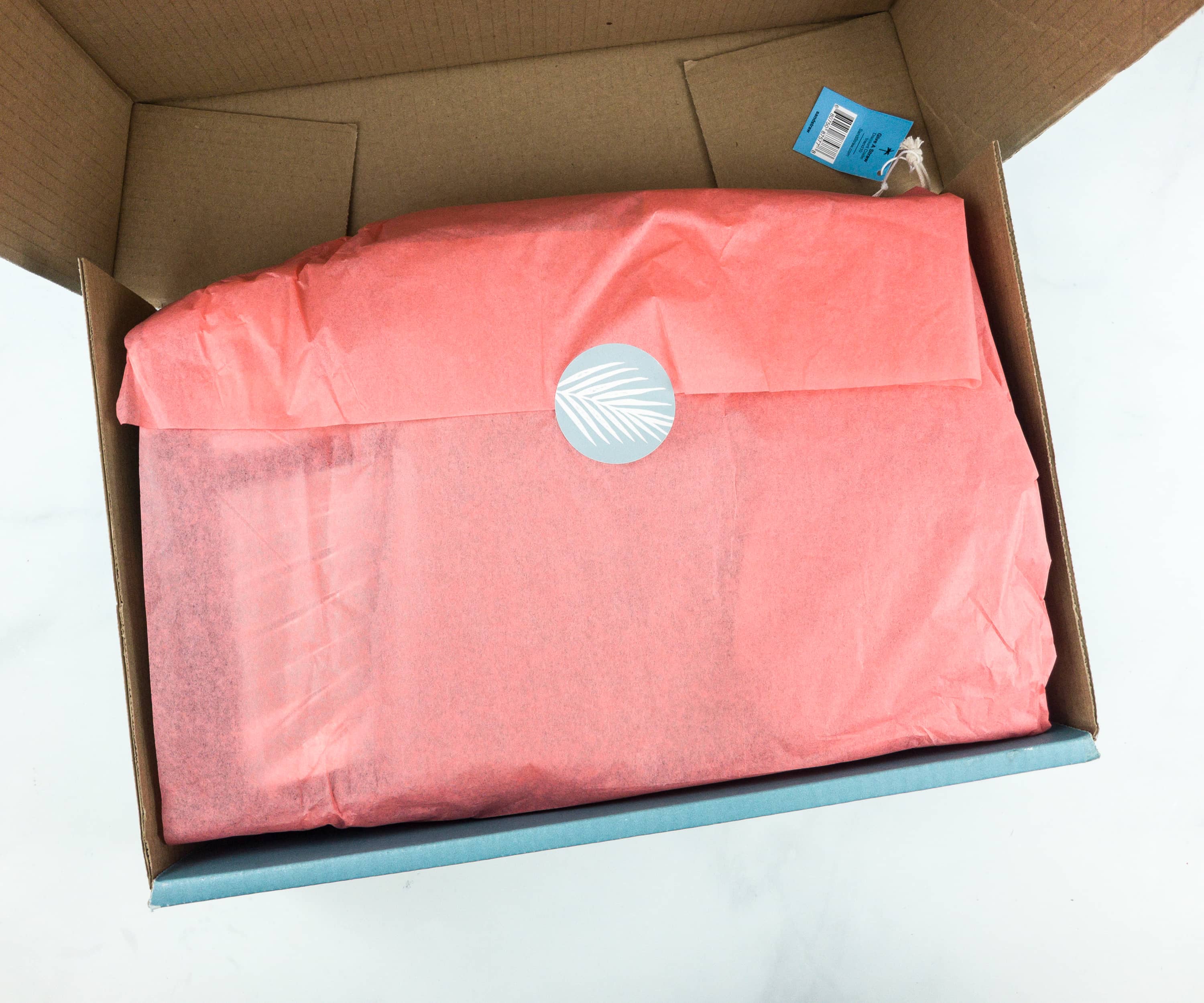 Everything is wrapped in this beautiful pink tissue paper, sealed with a sticker.
The info card looks gorgeous and inviting!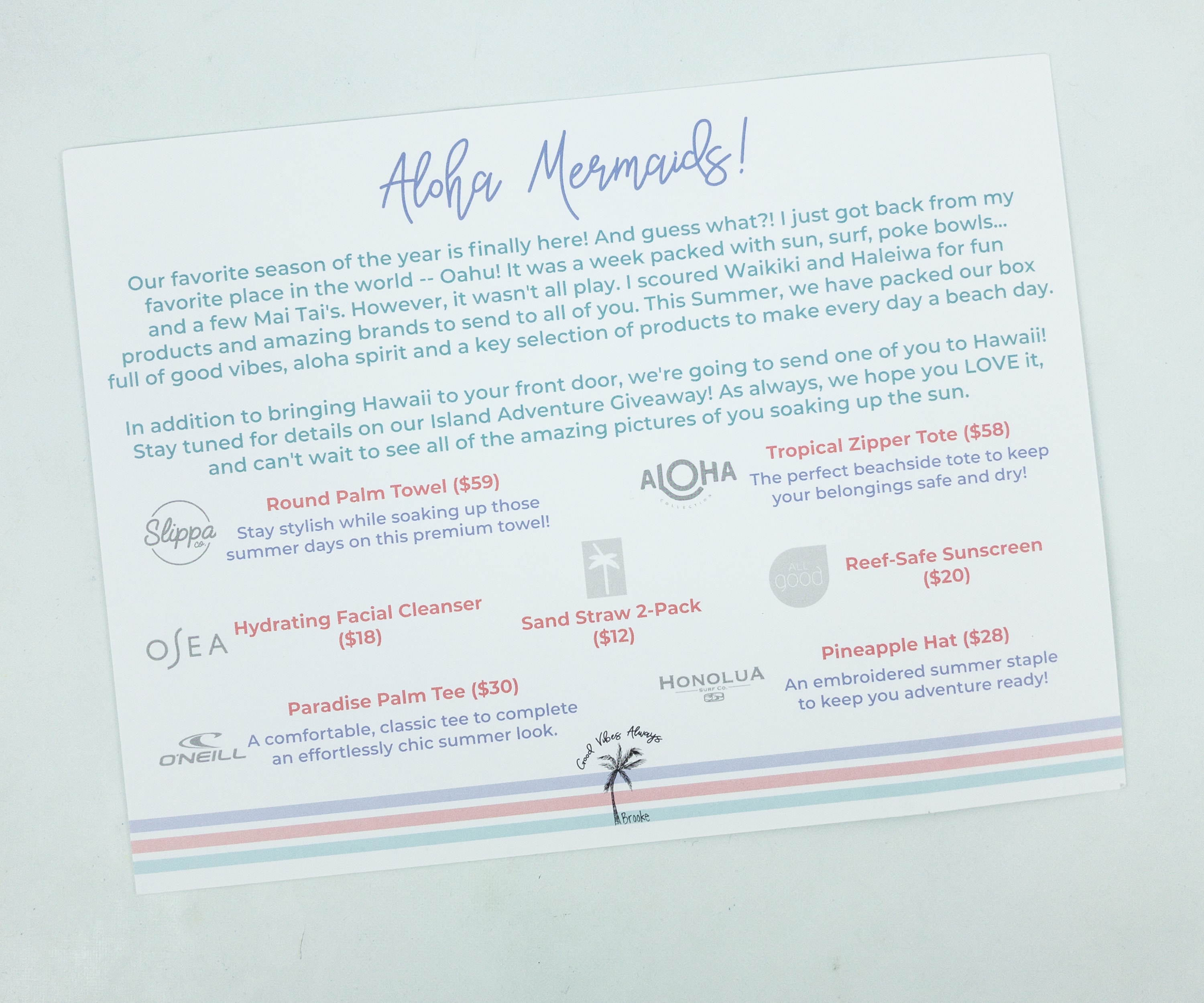 It lists all the contents of the box, aside from the nice notes from the curators!
Everything in my Summer 2019 box!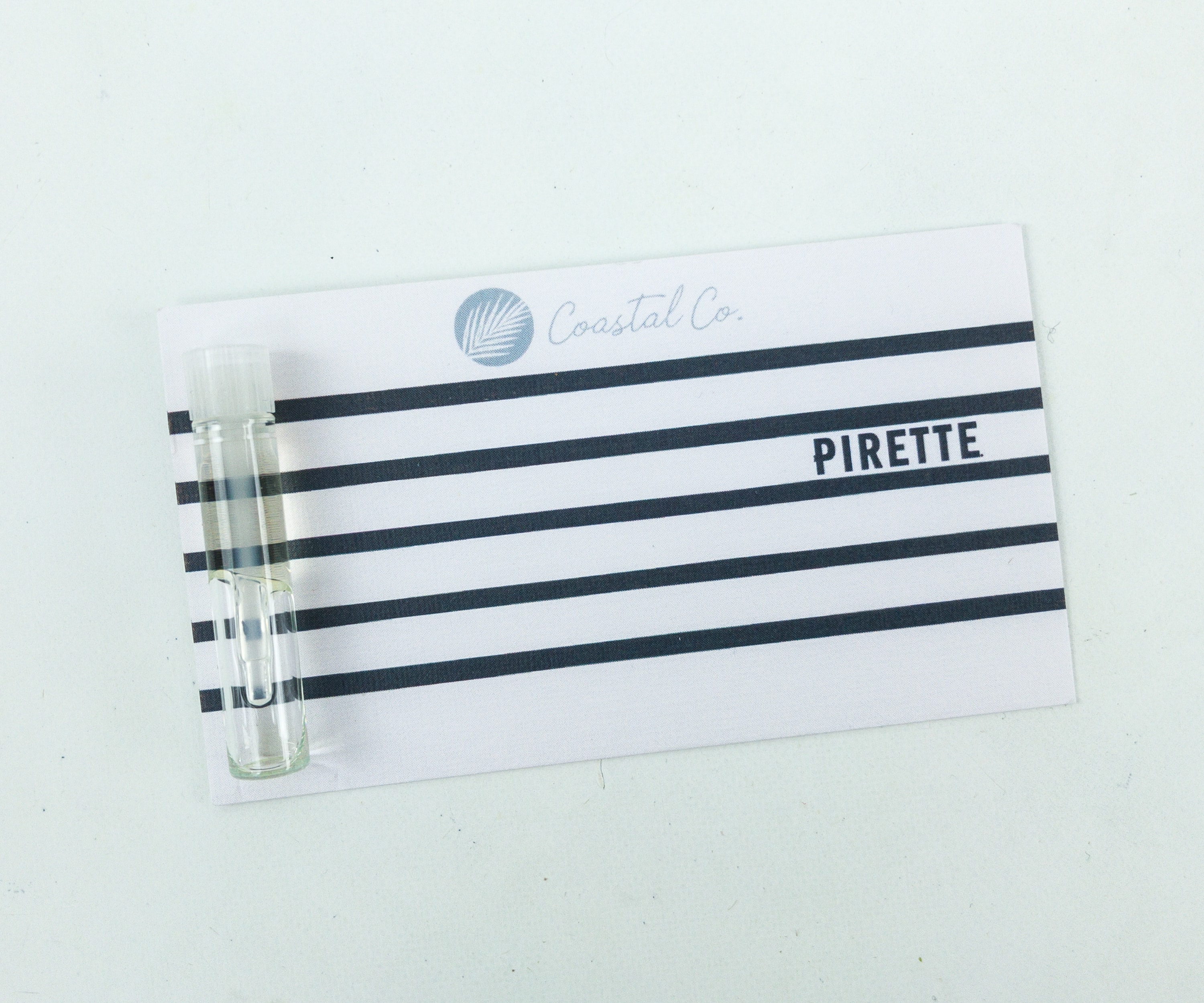 Pirette Beach Fragrance Oil ($48 Full-Size 15mL – Sample Size – $2?) I can feel the tropical breeze because of the smell of fresh coconut from this fragrance oil! To use, just apply the oils on to the neck and pulse points such as the inner wrist, behind the knees, base of the throat, and inner elbows. As you wear it longer, the more it emits scent as it reacts to the body heat!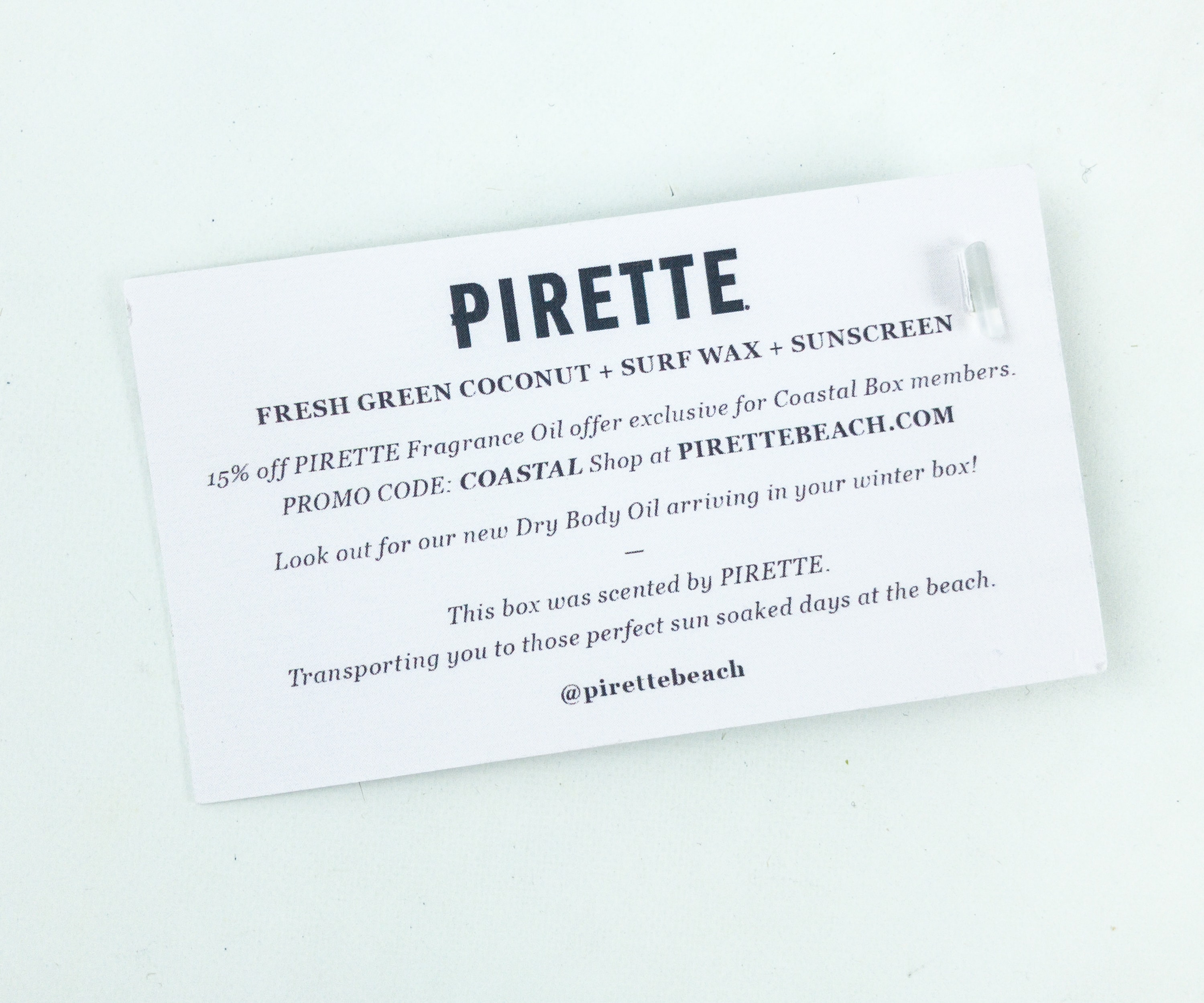 There's also a promotional card from Pirette. It contains a 15% off coupon code.
Sand Straw 2-Pack ($12) This pair of stainless, reusable straws are placed inside a cute carrying case. They also came with a cleaning brush.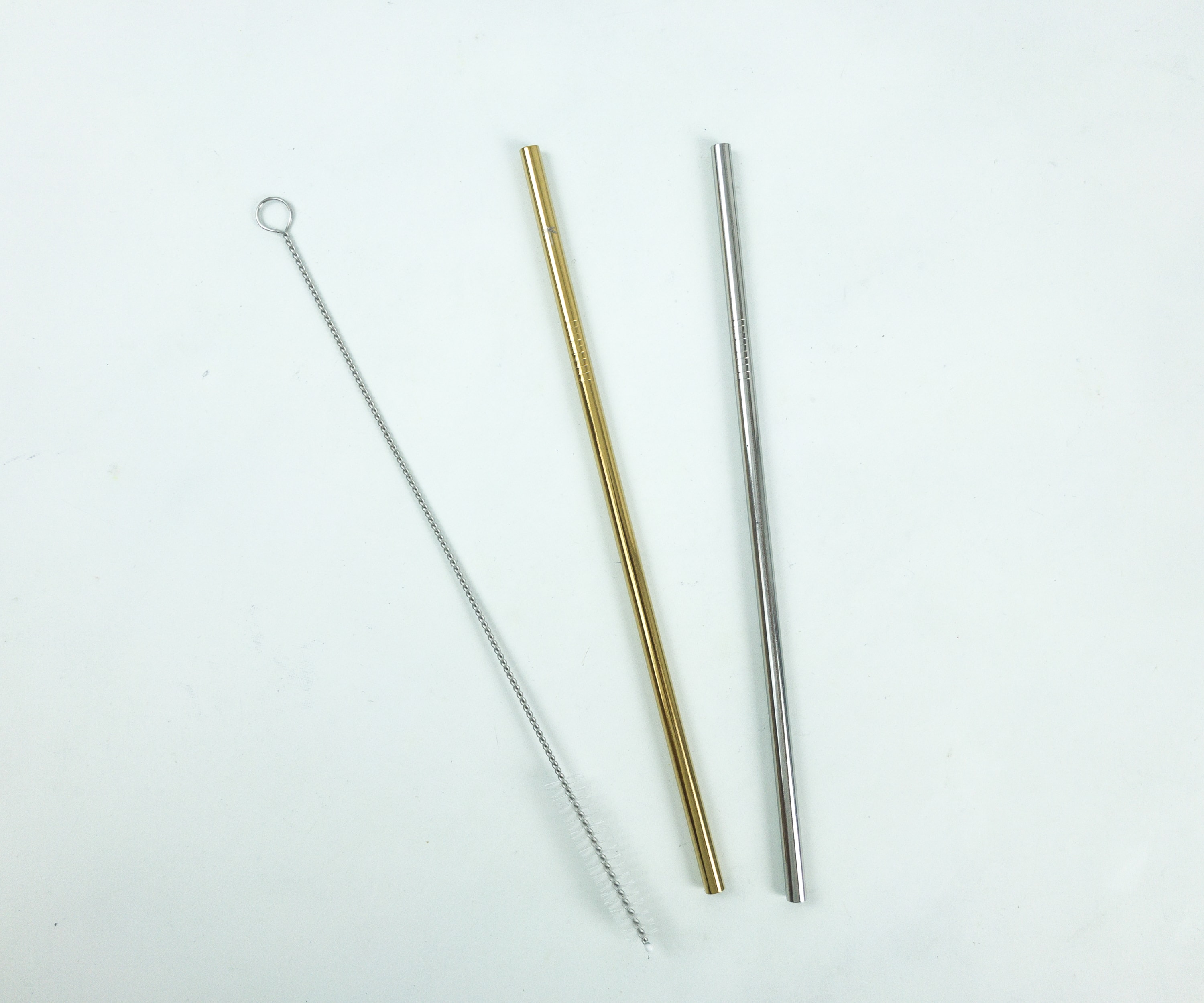 I like the color of the straws. These are perfect for smoothies, shakes, juices, milk, alcoholic beverages, and more. Also, as you use these straws, you reduce carbon footprint and save marine life! I was happy they came with a pouch, I don't like just sticking mine in my purse without a cover.
Osea Hydrating Facial Cleanser ($9.60; $18 on the card) This organic seaweed gel cleanser exfoliates the skin while keeping it hydrated and healthy-looking, with minimized pores.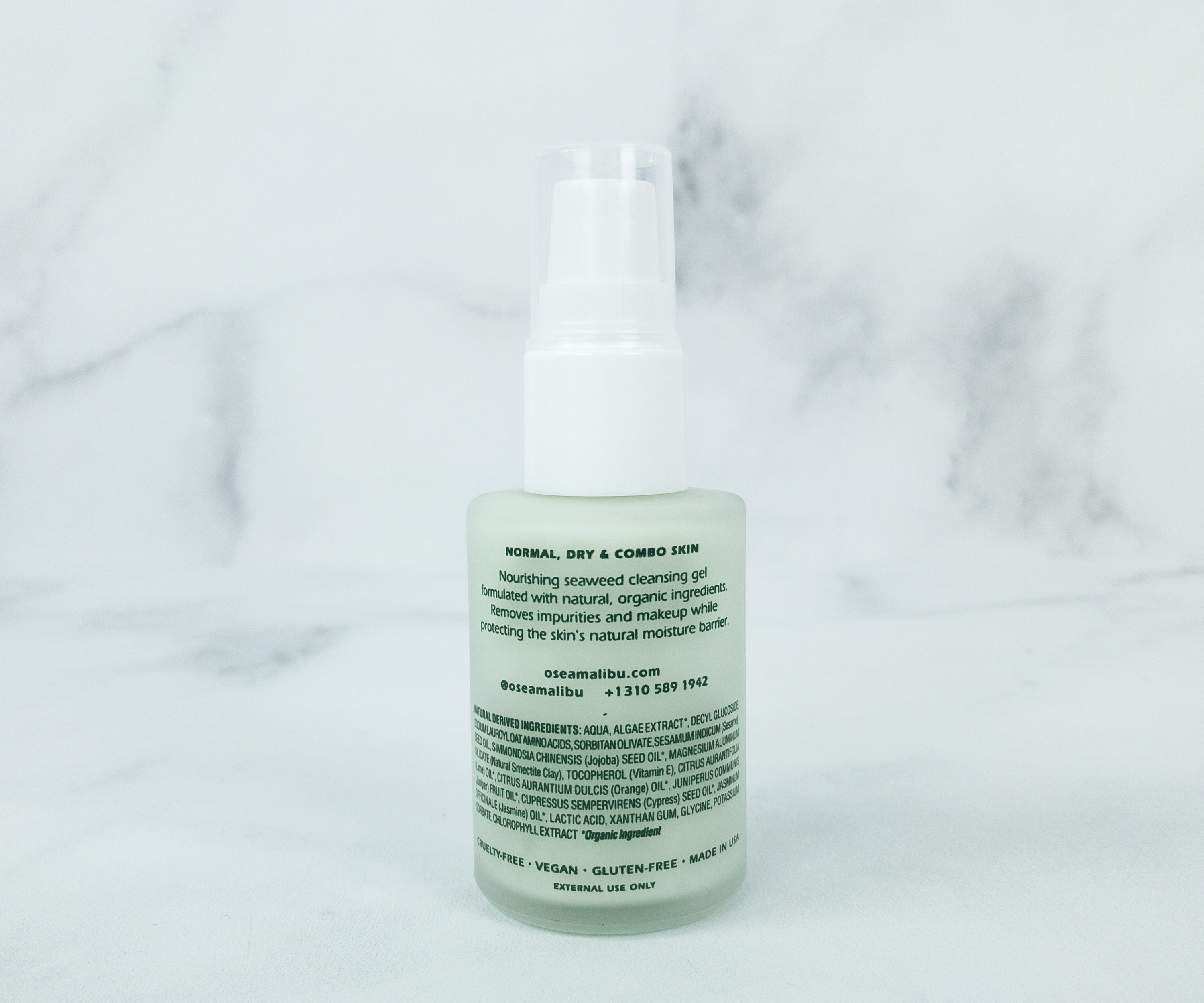 The organic seaweed hydrates the skin, leaving it refreshed, radiant, and balanced. It also contains lactic acid (derived from beets), with hints of lime, cypress, juniper, and jasmine essential oils that energize the skin. I love the Osea scent, and I find this product healthy and effective!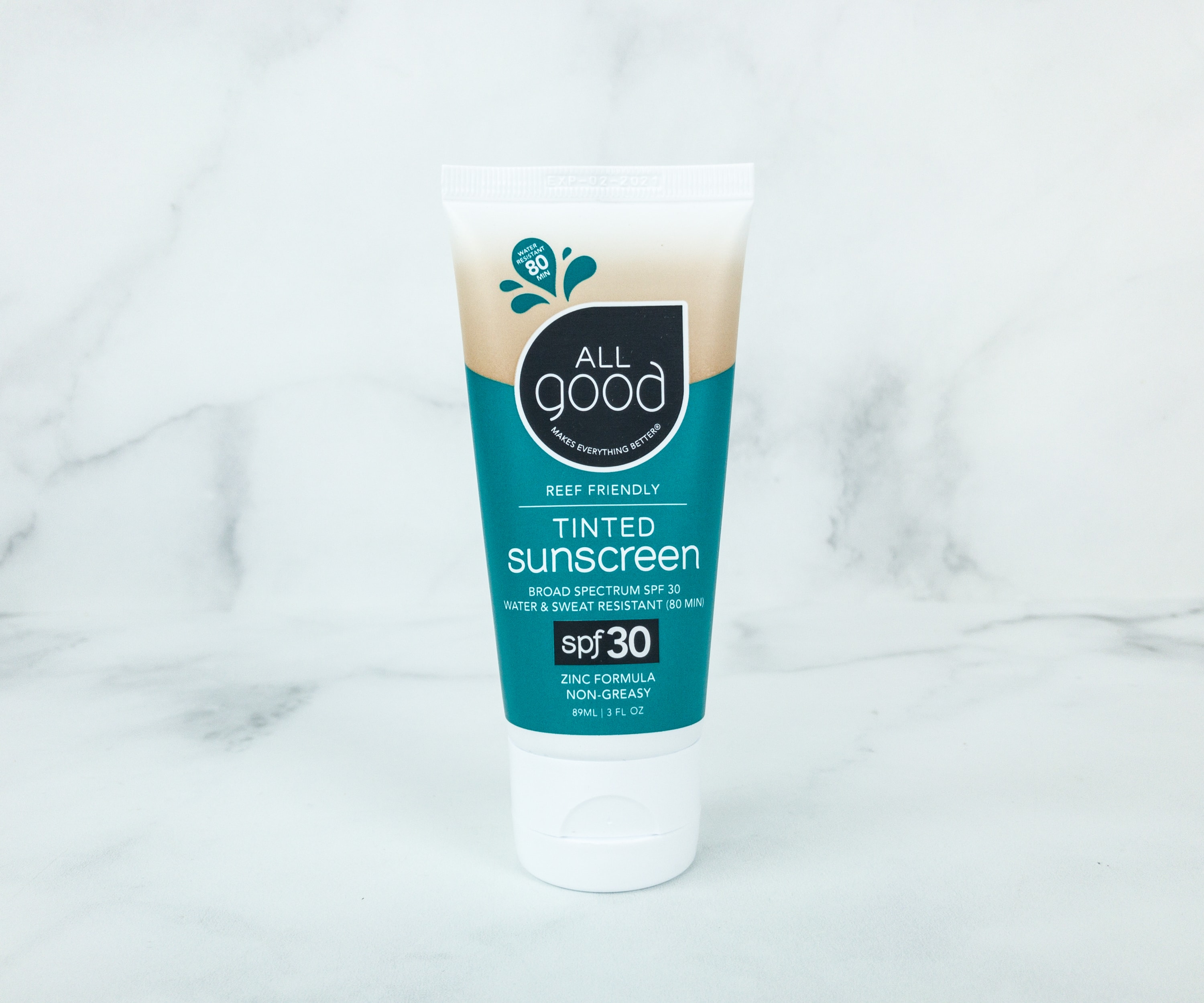 All Good Tinted Sunscreen SPF 30 ($19.99) It's a tinted sunscreen with SPF! Formulated with mineral oil oxides, it provides a light, tinted coverage. It works for all skin tones.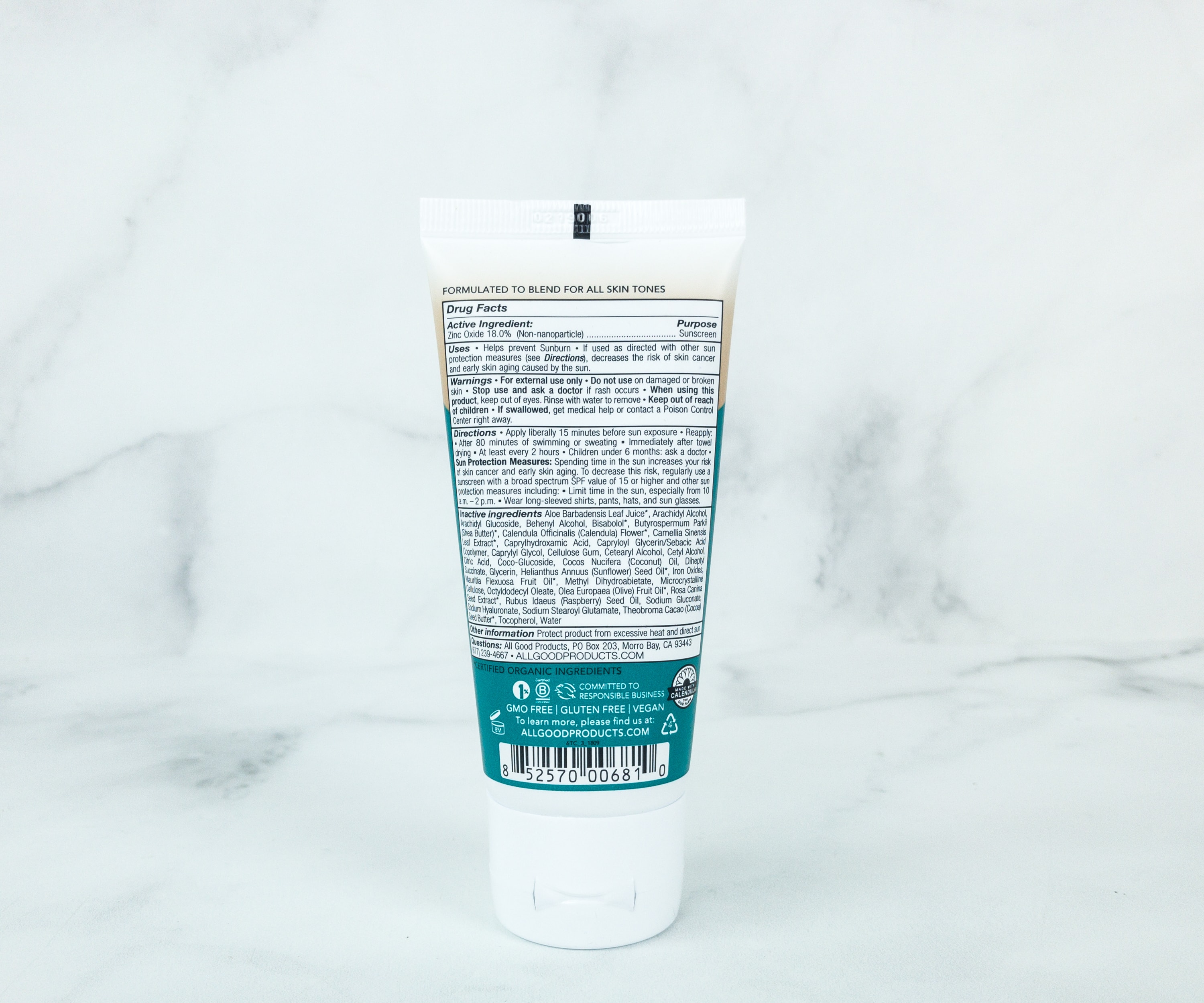 It has a lightweight and non-greasy formula. It contains calendula, buriti oil, green tea, and rosehip oil that helps build damaged skin and restores its elasticity. It's also reef friendly and formulated to not destroy reefs or disrupt local marine life.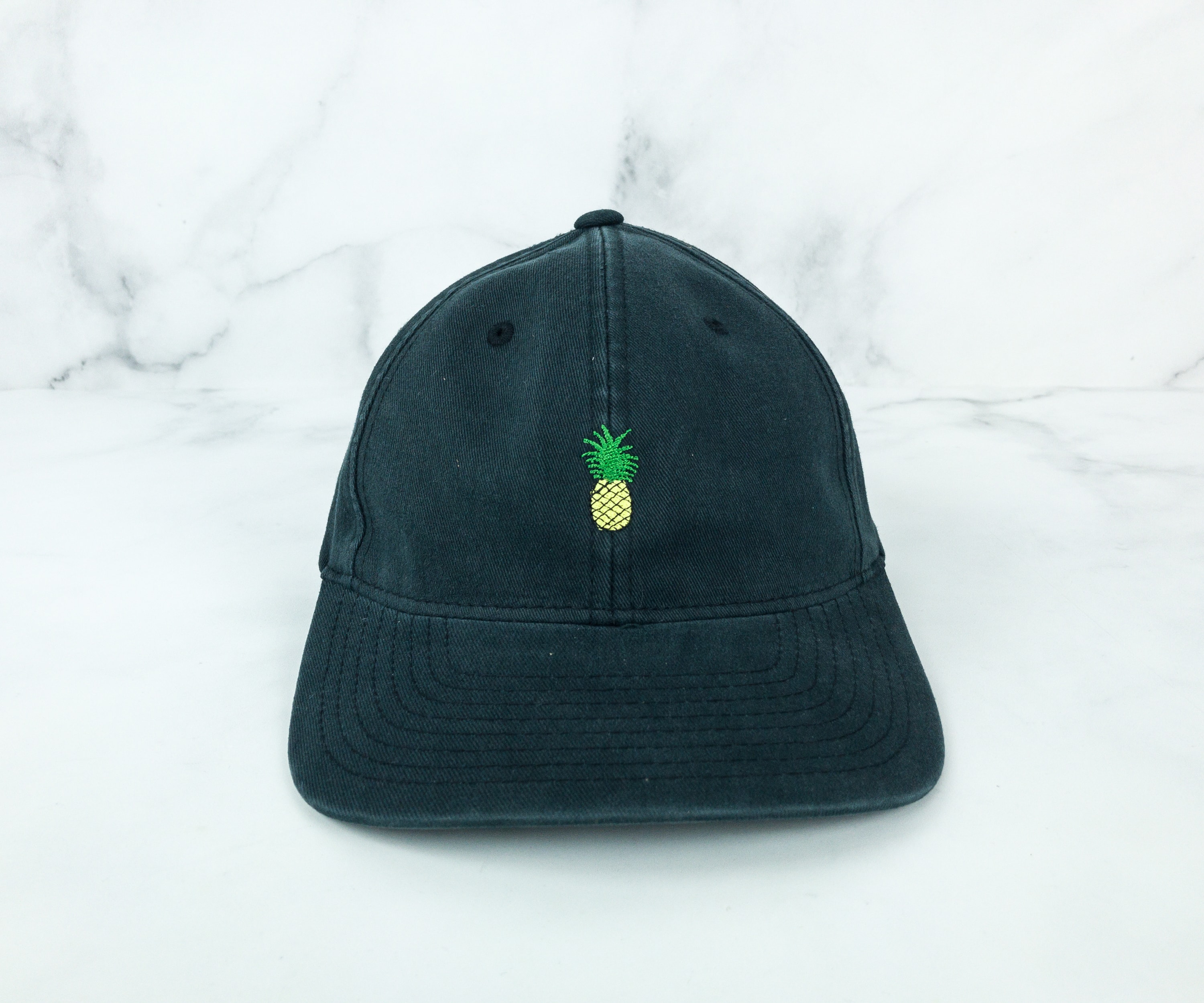 Honolua Pineapple Hat ($28) I can protect myself from the heat of the sun while still being stylish by using this denim hat!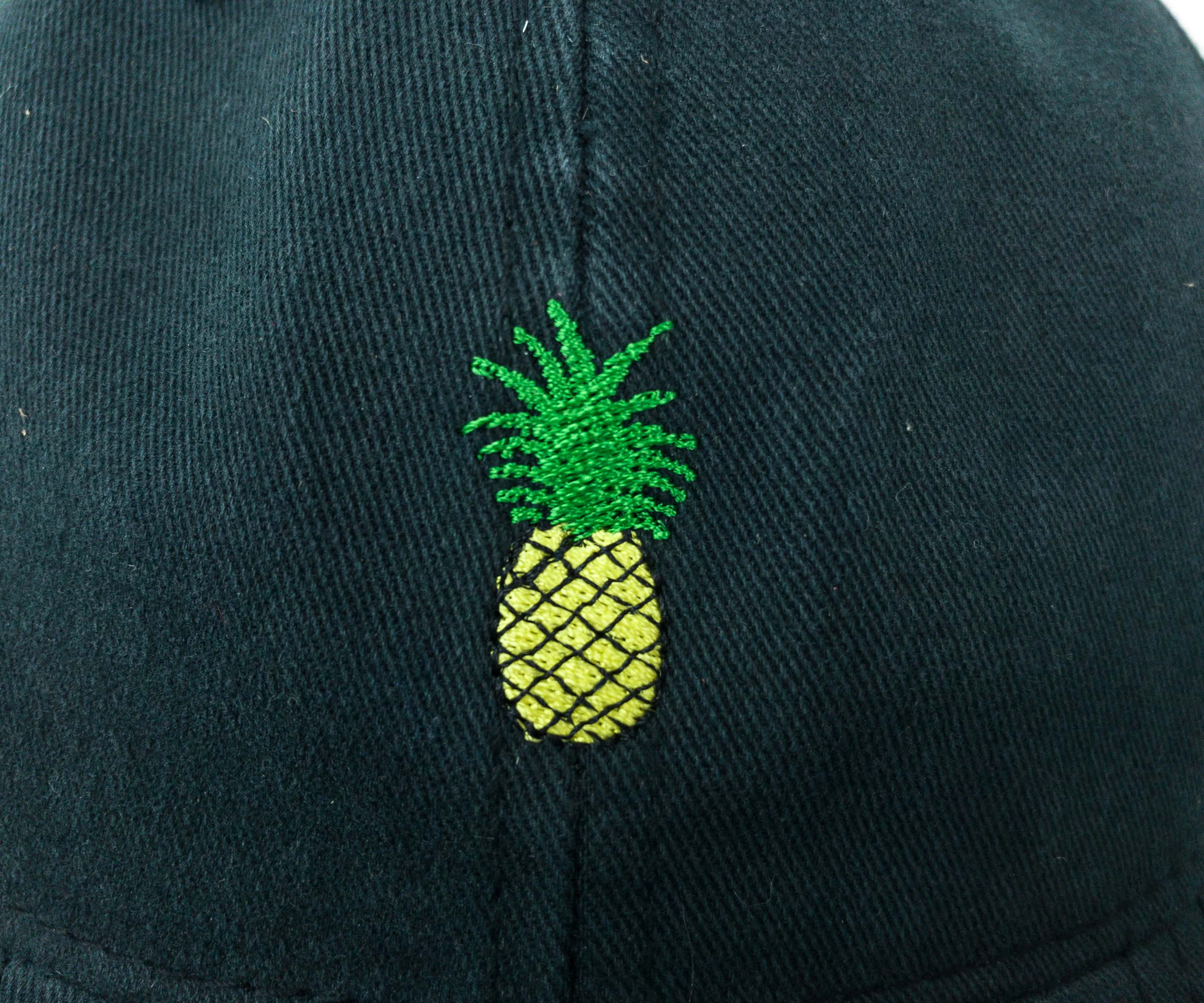 It has a cute pineapple embroidered at the center.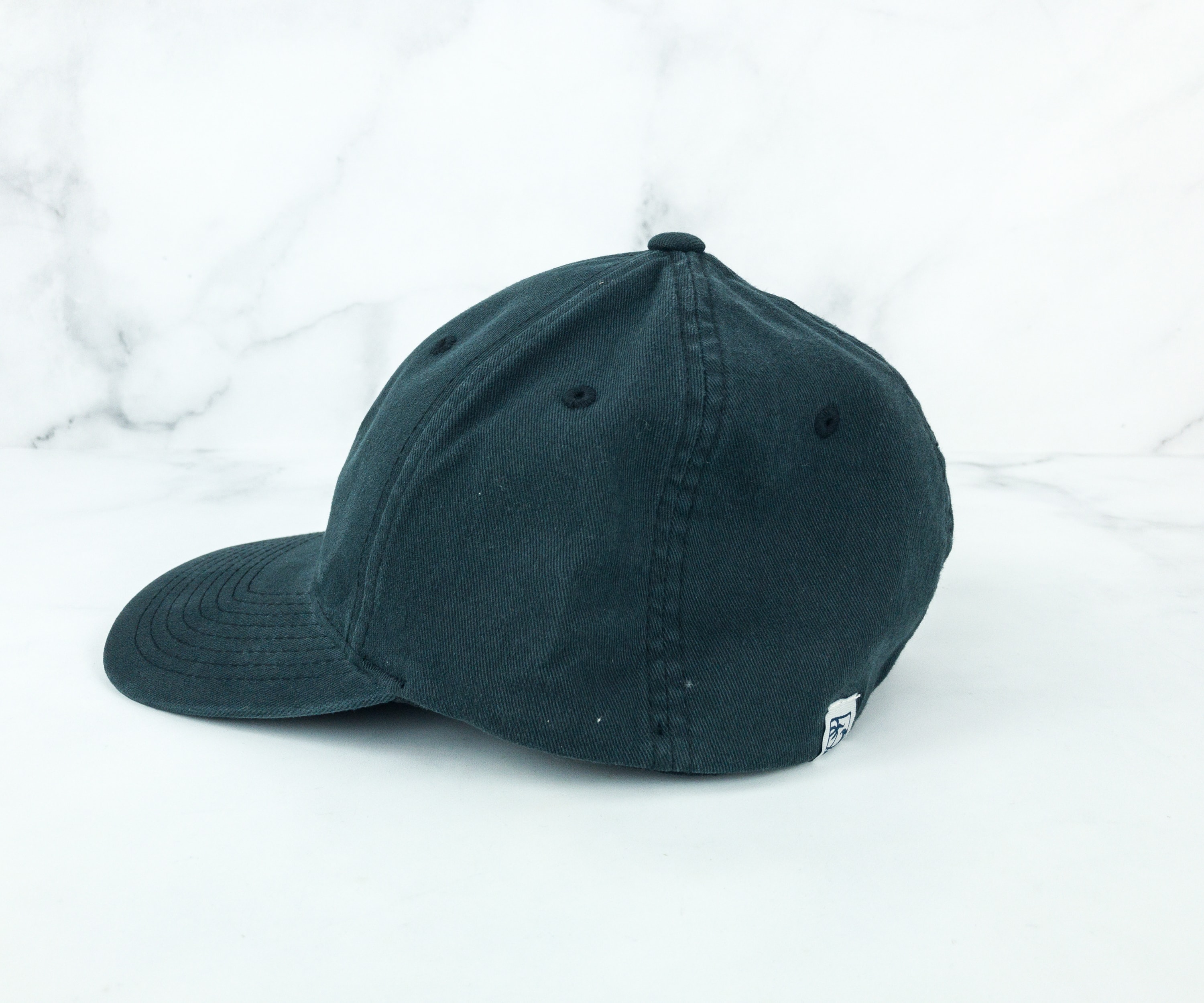 The hat is pretty lightweight. It's also easy to pair with various casual summer outfits.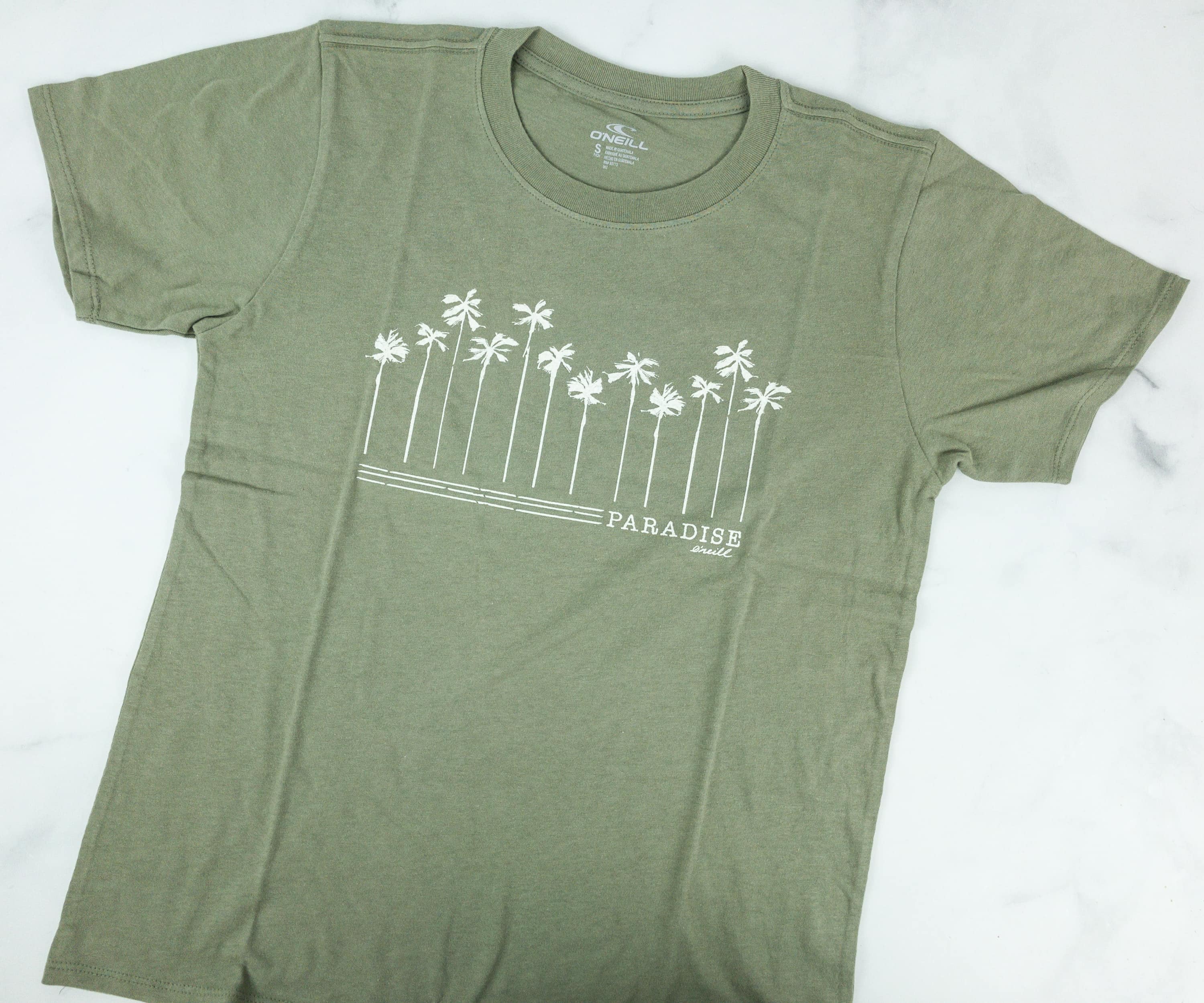 O'Neill Paradise Palm Tee ($30) This shirt reminds me of a summer paradise. I can't wait to go to the beach and wear this comfy piece.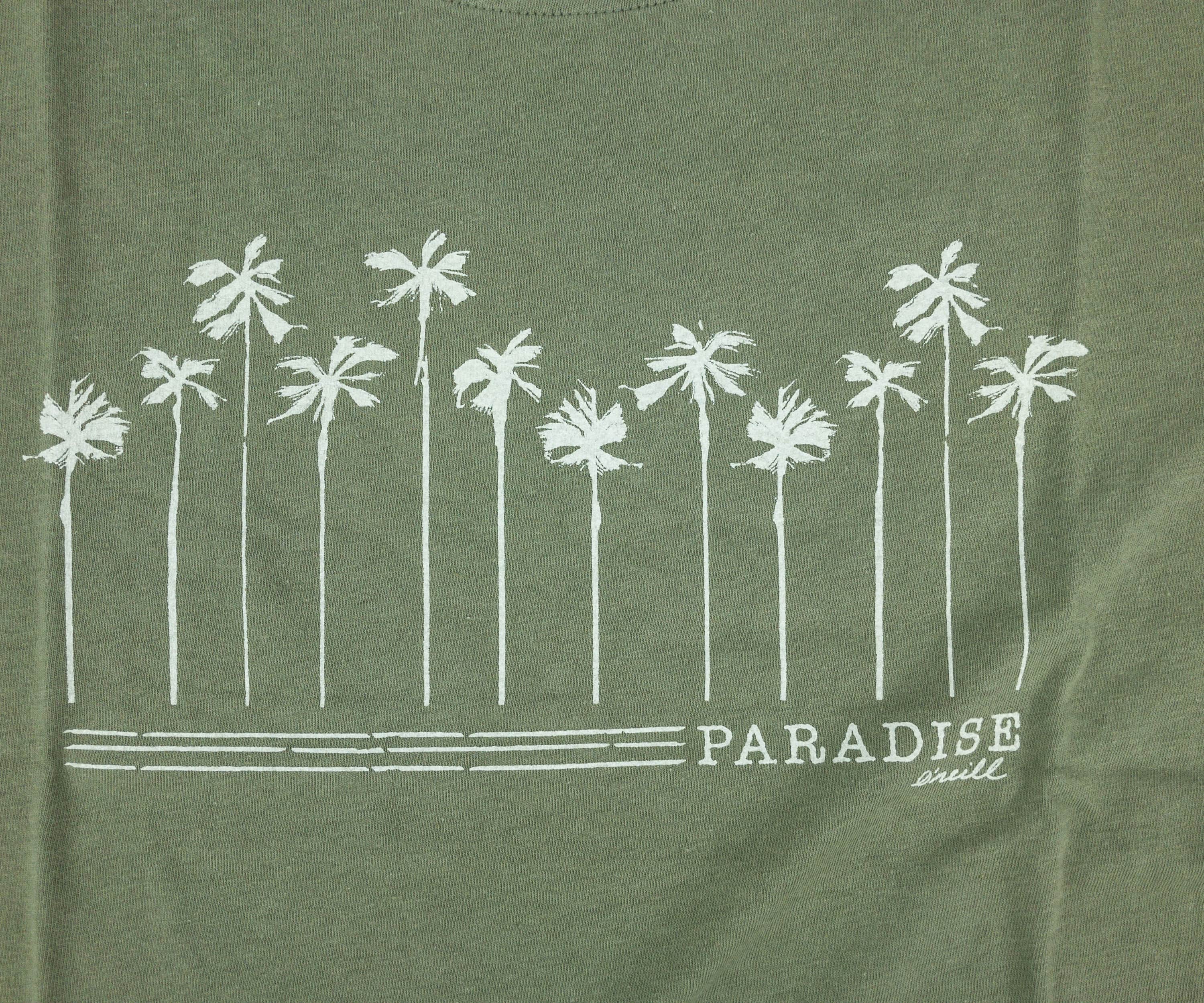 The palm trees are all printed in white, along with the words Paradise O'Neill.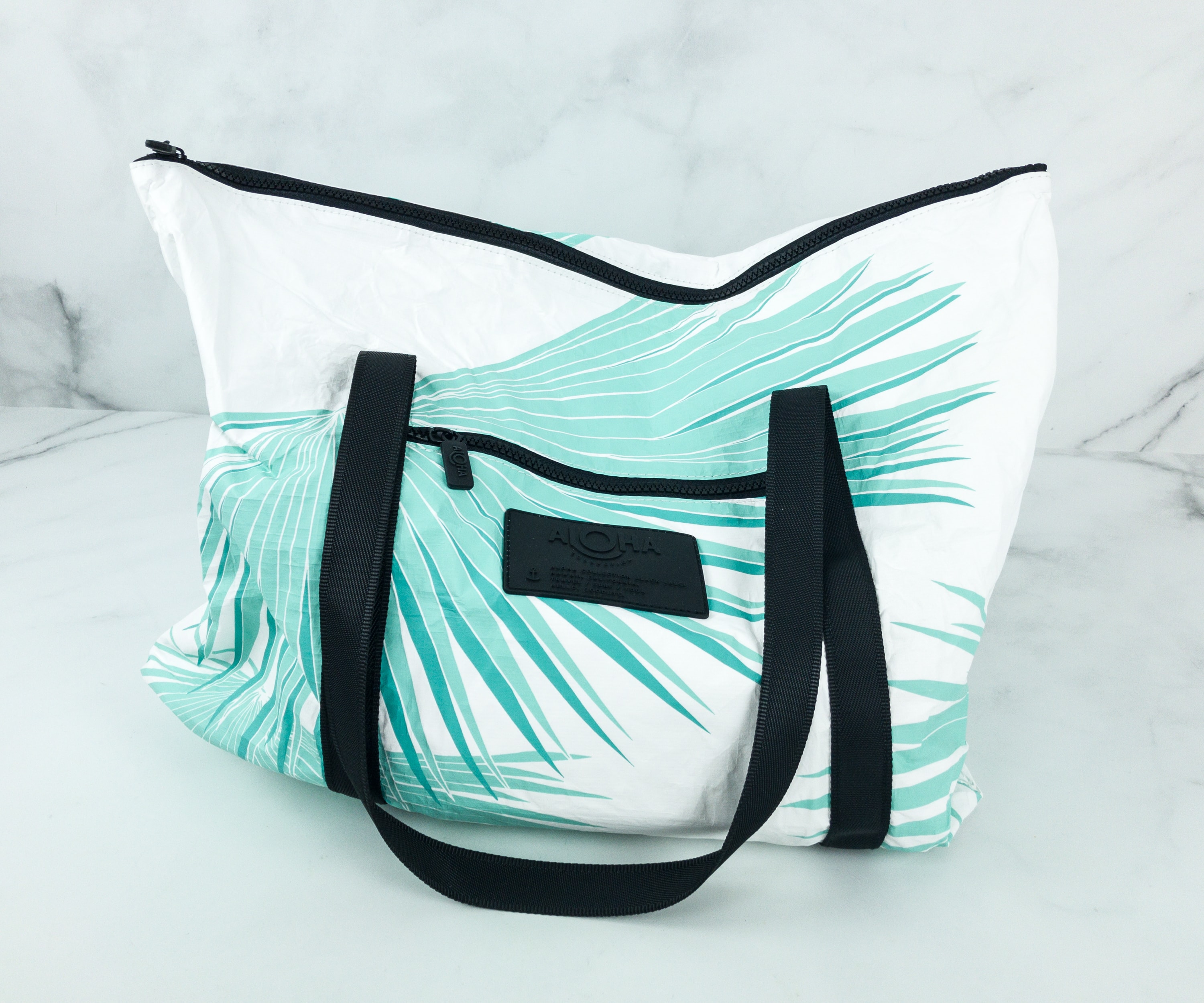 Aloha Tropical Zipper Tote ($58) The perfect bag for a summer getaway is also included in this quarter's curation. The main compartment and the front pocket of the tote both have zippers.
The bag can fit all my vacation essentials. I like the leafy design! It really resembles the tropical paradise! It features an inner zip but besides being a giant wetbag, my fave feature is that the entire thing zips up – the exact item I've been looking for!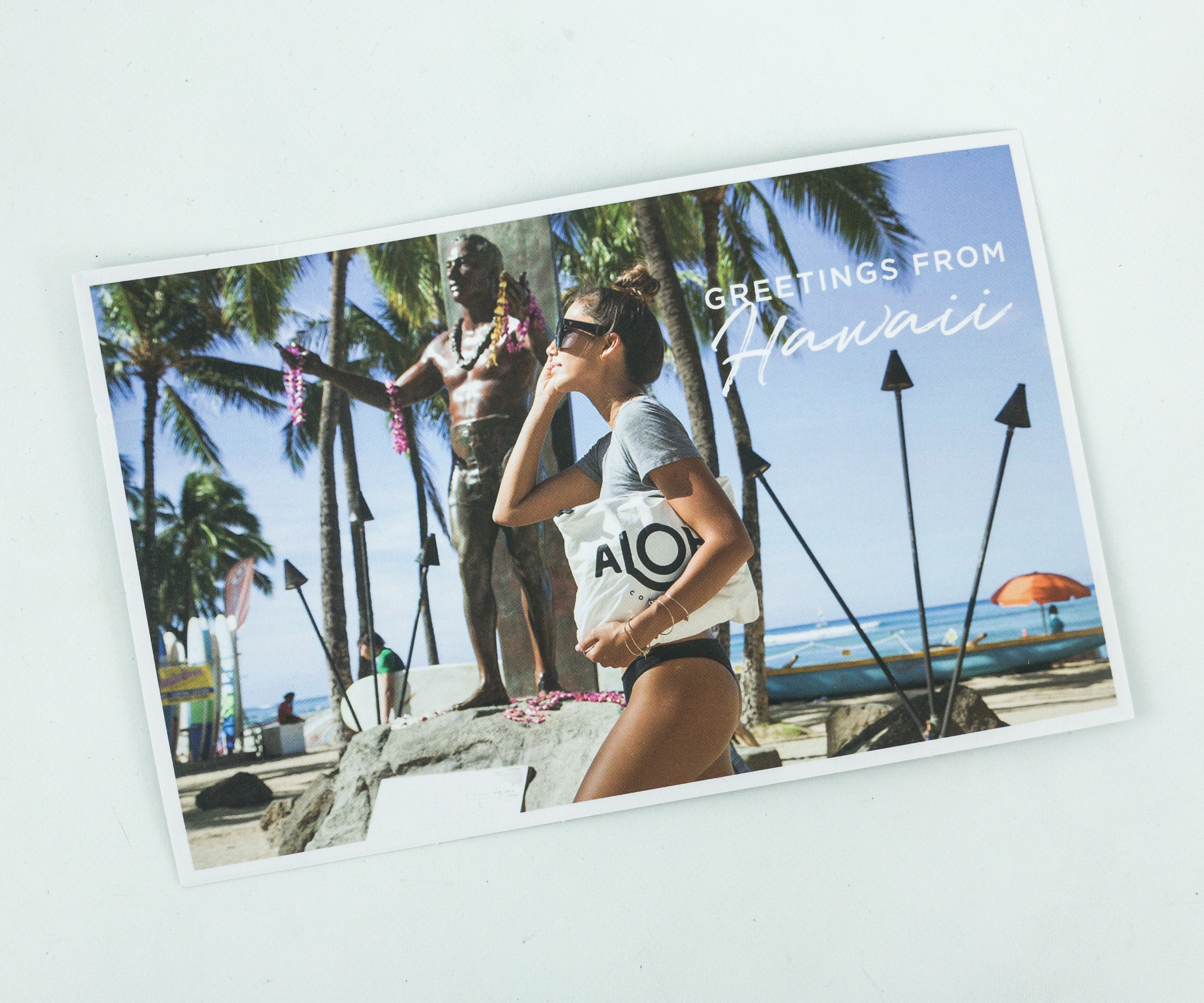 Here's a cool postcard from the creator of the nice tote!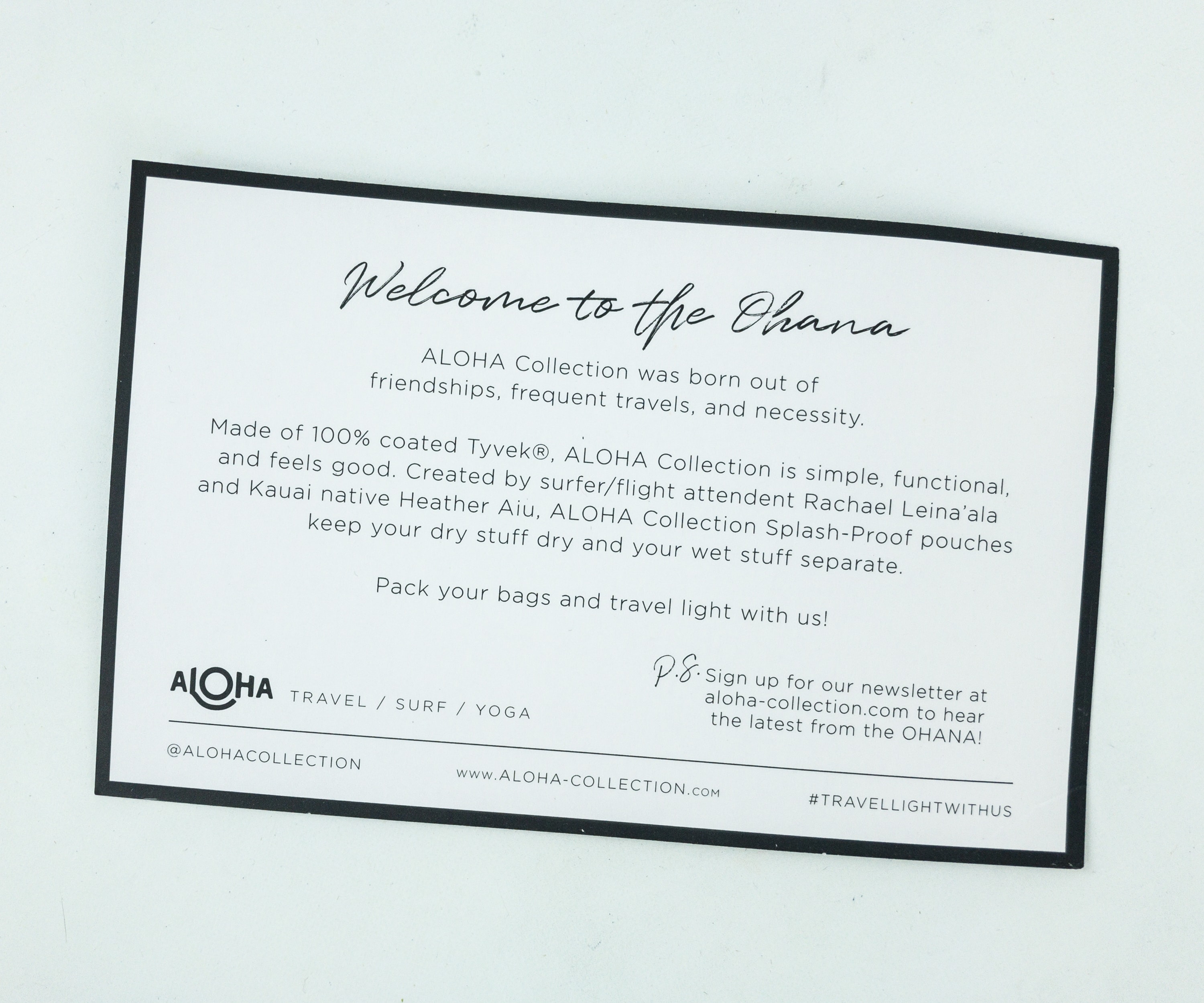 The card tells us more about the product!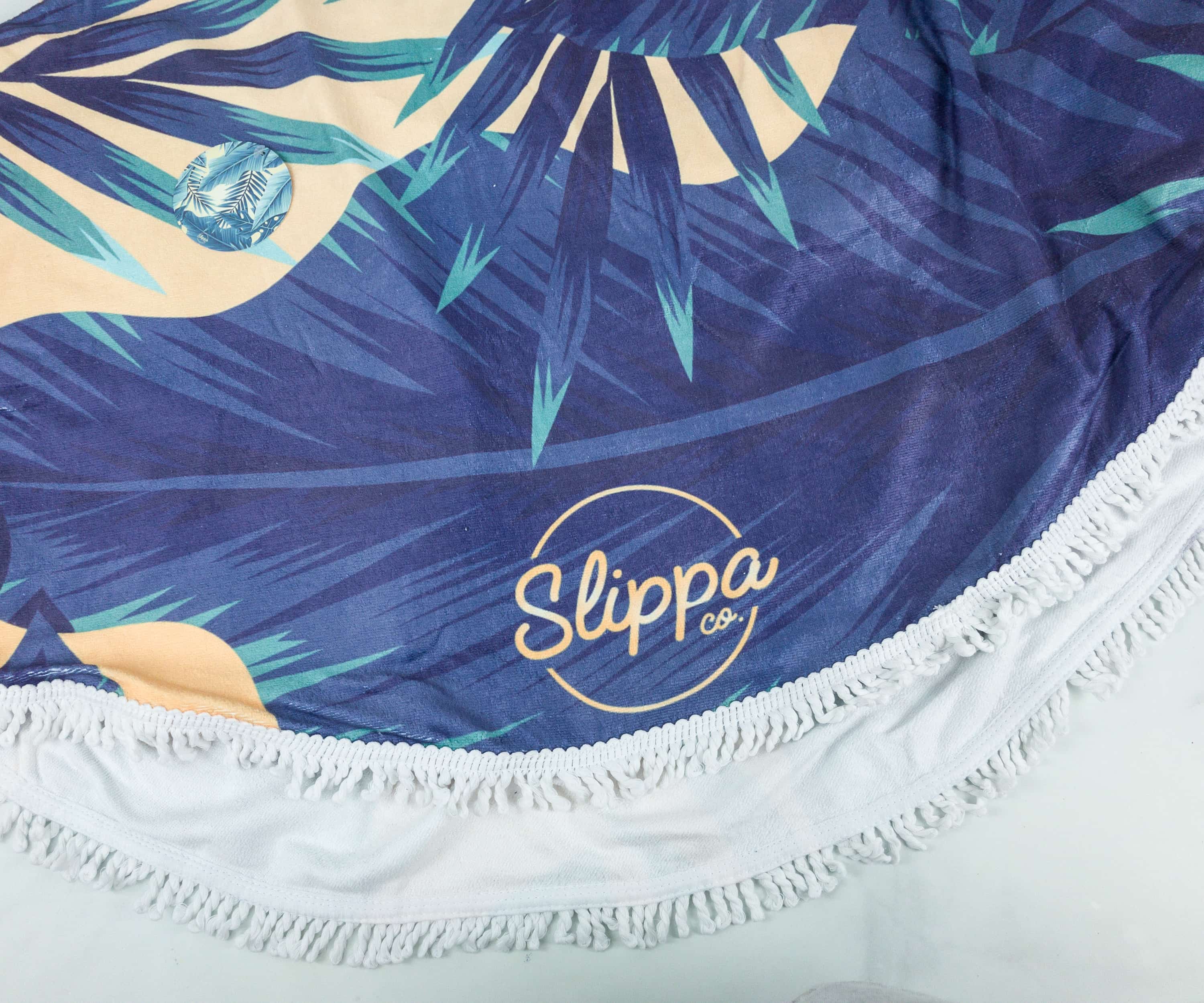 Slippa Co. Round Palm Towel ($59) Of course, packing for a beach trip won't be complete without including a beach towel. The towel I received from this box is really nice!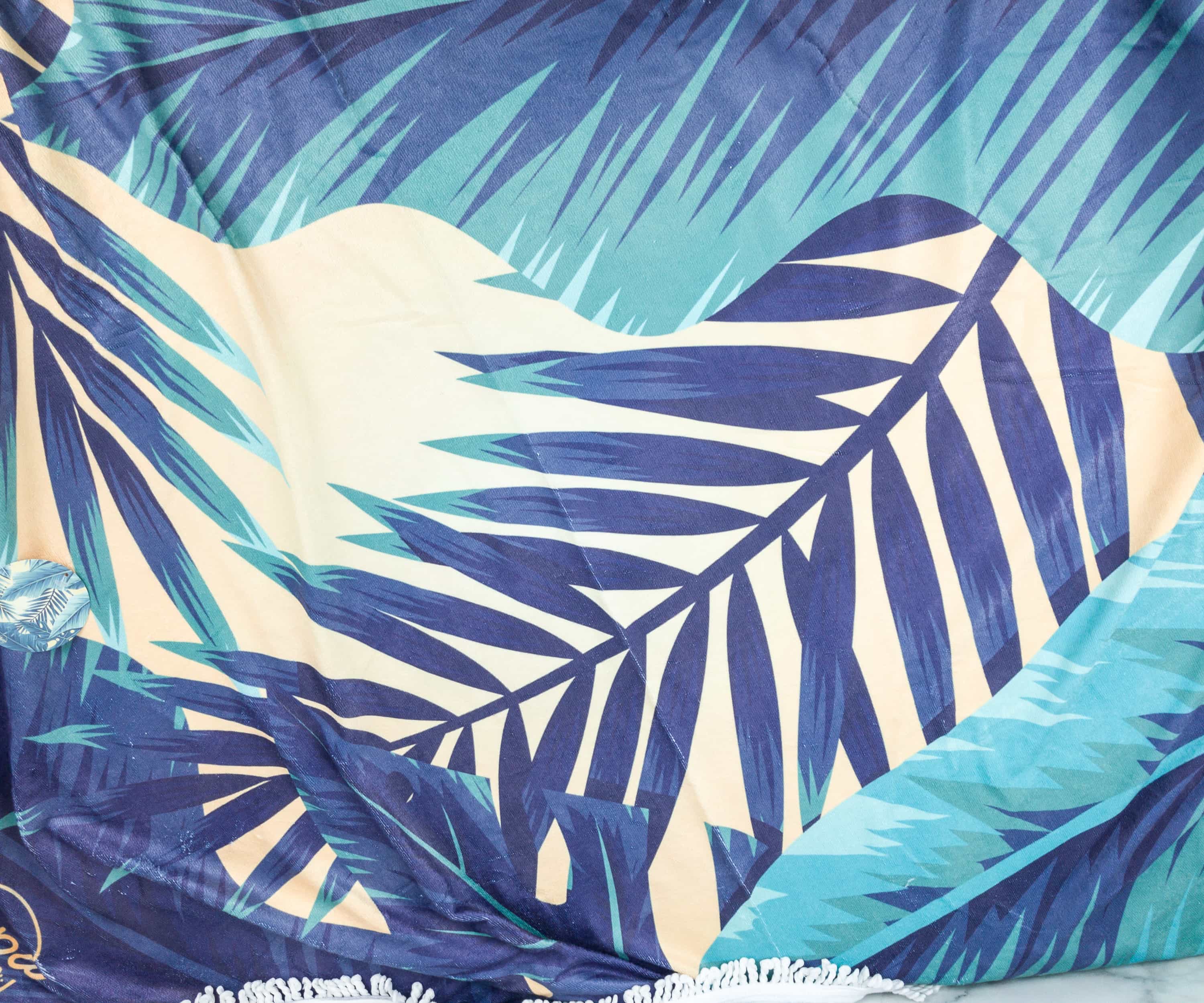 The towel has a similar print with the Aloha tote!
Packing light isn't a problem with this handy towel. No need to bring bulky towels that can take up a huge space inside my bag.
I love this quarter's box! It contains summer and vacation essentials that I can really use, and it even includes a spacious tote where I can stash everything. I like the skincare products, they're perfect for summer too. The hat and towel are also a nice addition, while the set of straws are great starters when you decide to go green. Everything is useful and this box is starting to become one of my most-awaited quarterly boxes!
What do you think of the Summer 2019 Coastal Co. box?