CatLadyBox sends monthly boxes for the cat ladies and their cats! There are two types of boxes: the Crazy CatLadyBox that contains cat-themed items for you and your cat, and the CatLadyBox which contains things just for you. Each curation might include cat-themed shirts, jewelry, home decor, accessories, art, and more – all delivered in a box your cat can keep.
DEAL: For a limited time, save $5 off your first box with coupon code AMEOWZING! Valid on Crazy Cat Lady Box only!
TIP: Looking for a coupon code? Subscribe to notifications for CatLadyBox in the directory to get an email when the next one is released!
The items were wrapped in black tissue paper sealed with a Cat Lady sticker.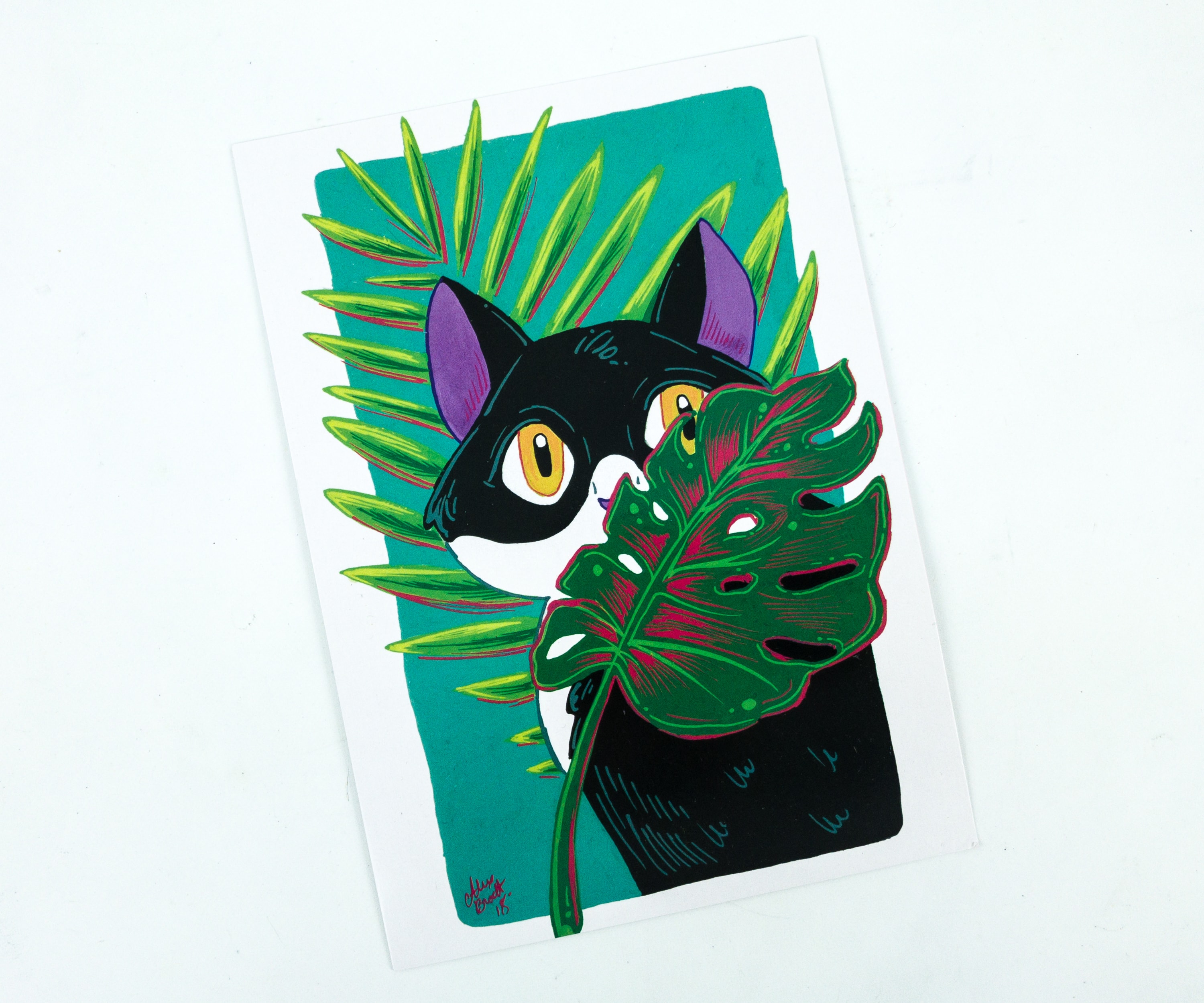 The info card features a cute cat art print in front!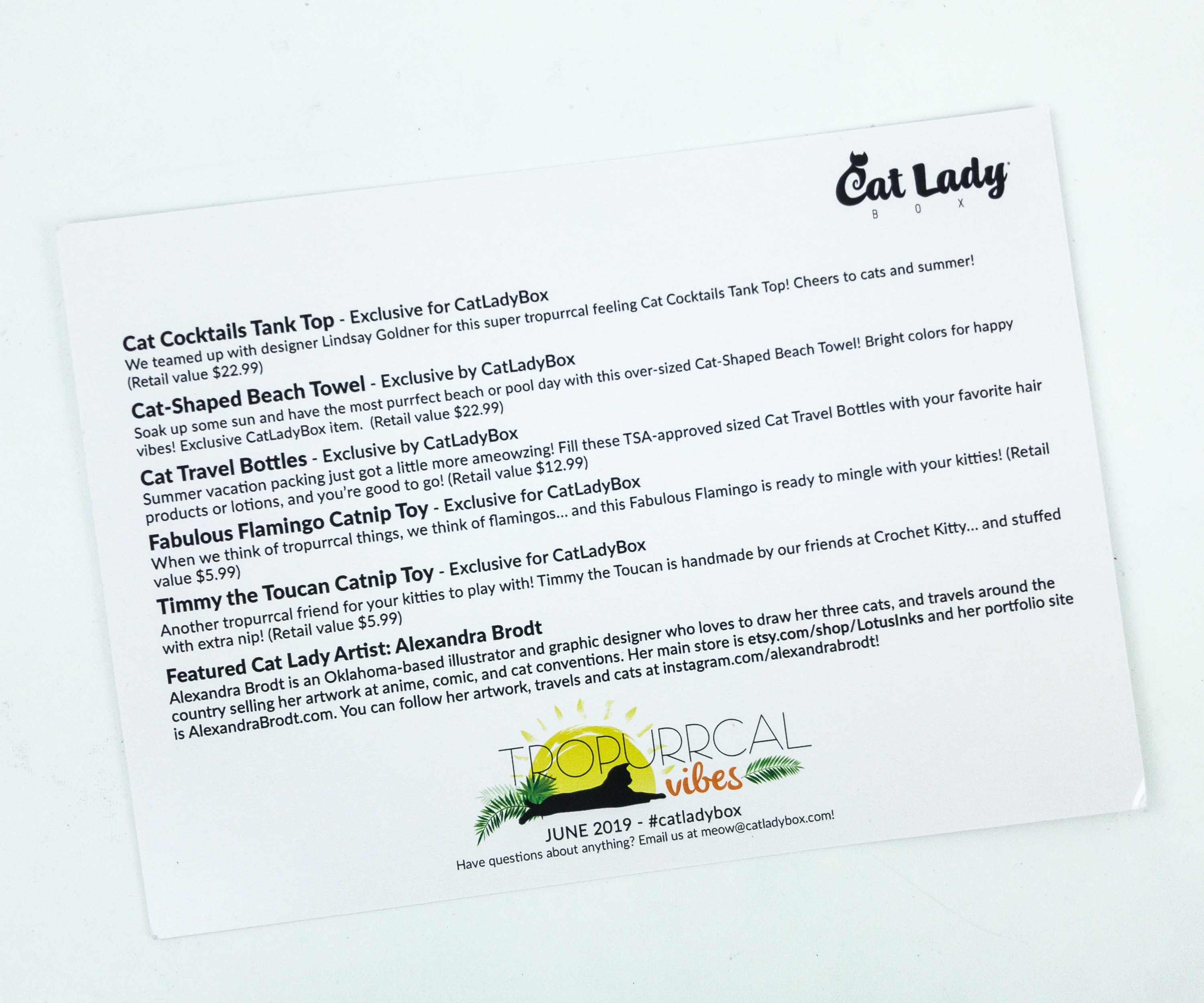 At the back, there's a list of all the items in the box with their retail value and a brief description.
Everything in my CatLadyBox!
Cat Travel Bottles ($12.99) I got two travel bottles where I can put my skincare essentials and bring them on-the-go. One is in purple and the other is orange. I love them both! So handy!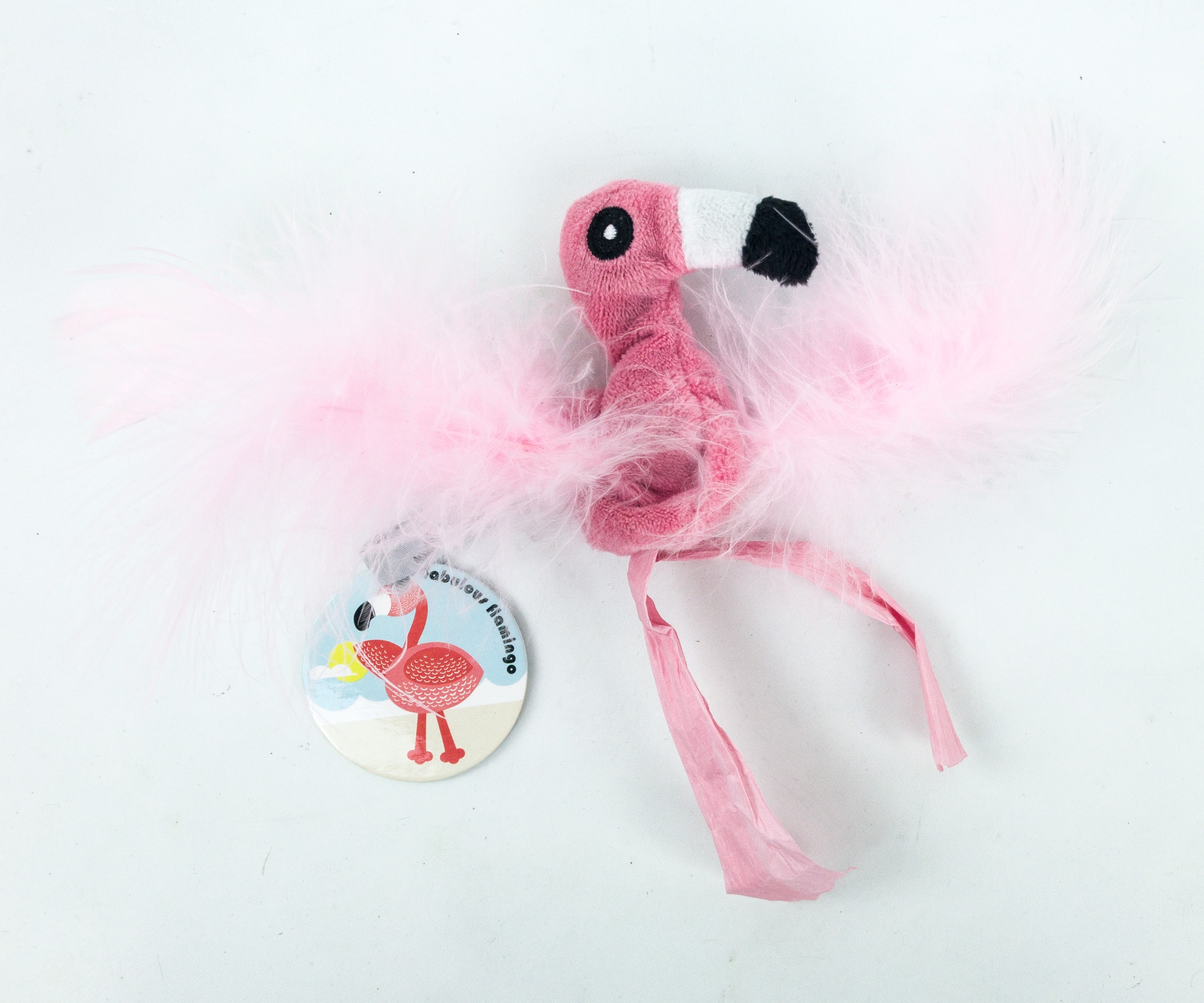 Fabulous Flamingo Catnip Toy ($5.99) I don't know about you, but my cats go absolutely crazy for catnip toys that also have feathers! Ronin's been dragging this one all around the house as his new favorite toy.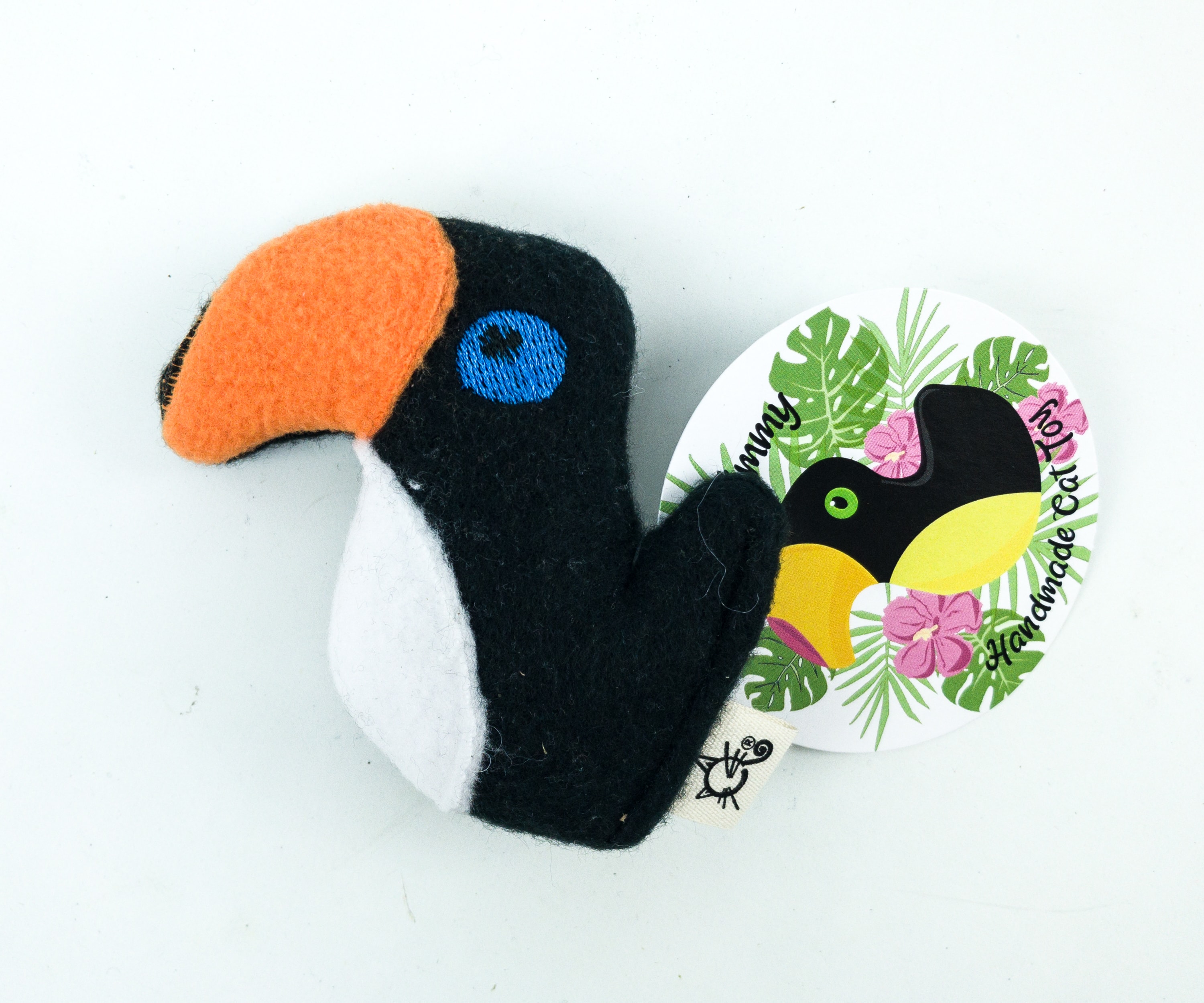 Timmy The Toucan Catnip Toy ($5.99) My other cat Jace likes this one, because it is a good shape for him to play fetch with. I throw it and he chases it and brings it back, at least until he gets all nipped out!
Cat Cocktails Tank Top ($22.99) How cute is this tank top? It's super soft too!
Meowgarita. Meow Tai. Piña Purrlada. So adorable!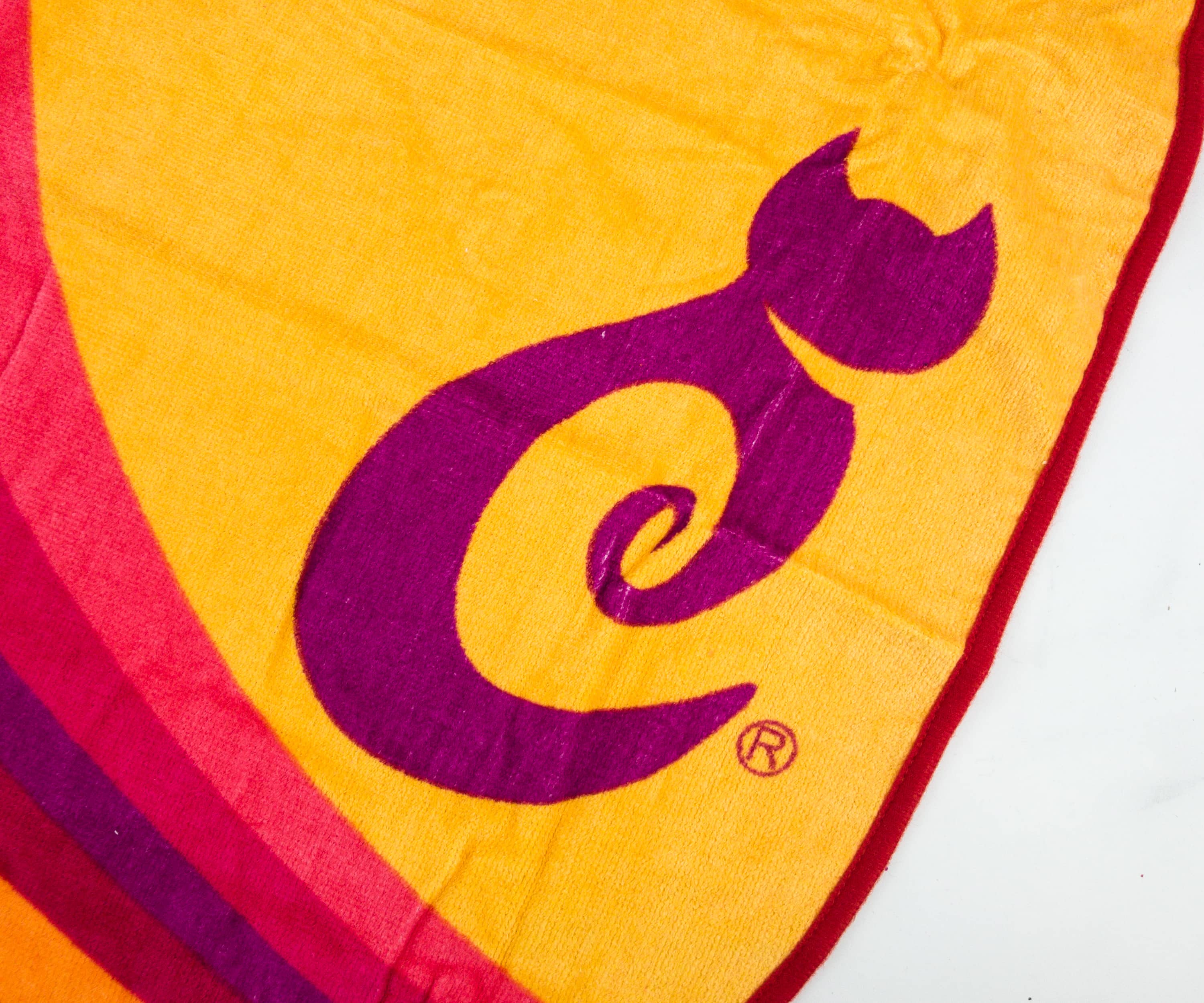 Cat-Shaped Beach Towel ($22.99) I can always use a good beach towel!
I love that it is shaped like a cat and is in a fun tropical set of colors!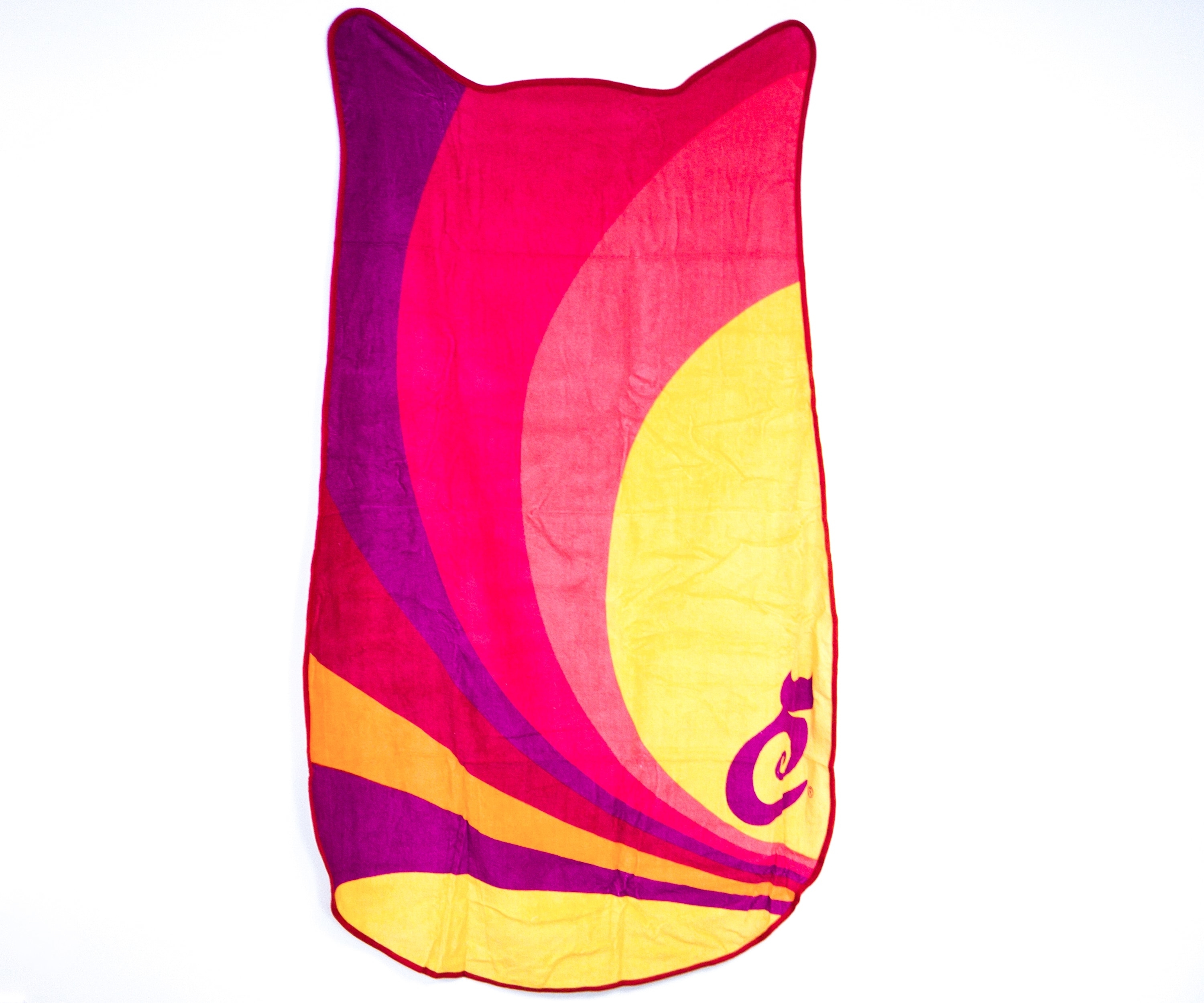 It's so soft and comfy too!
This month's box was fantastic! There are 3 items for me and 2 for my cats, and we're all happy about it. I love my new cat-themed summer travel essentials, while my cats are in love with their toys. Everything's high-quality too. We can't wait to see more fun goodies in future boxes!
What do you think of this month's box? Does your cat give 2 paws up?