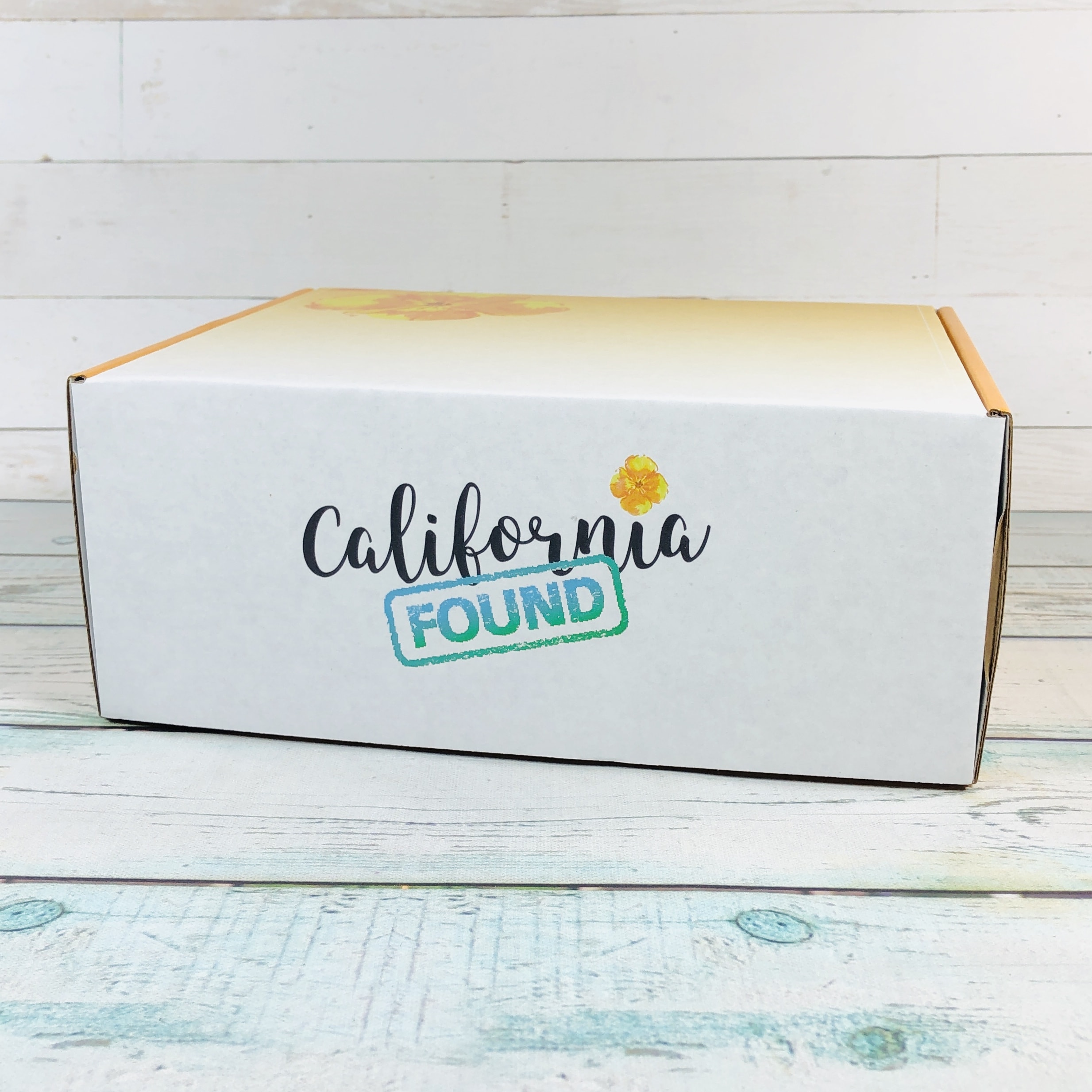 California Found is an awesome monthly subscription box that delivers the best of The Golden State, directly to your mailbox! Each box is $49, but has a value of $90+! What will you find in your box?
Once a month, our subscribers experience the California lifestyle through a box filled to the brim with natural spa & beauty products, locally sourced gourmet treats, beautifully crafted home goods, and infinitely wearable jewelry. Each box tells the story of five to seven California makers through their products and an individual notecard dedicated to each one. Every beautifully packaged delivery reflects the laid back, stylish, uniquely chic attitude that is California.
DEAL: Save 20% off your first box with coupon code HSGET20.
The presentation is always on point with this box!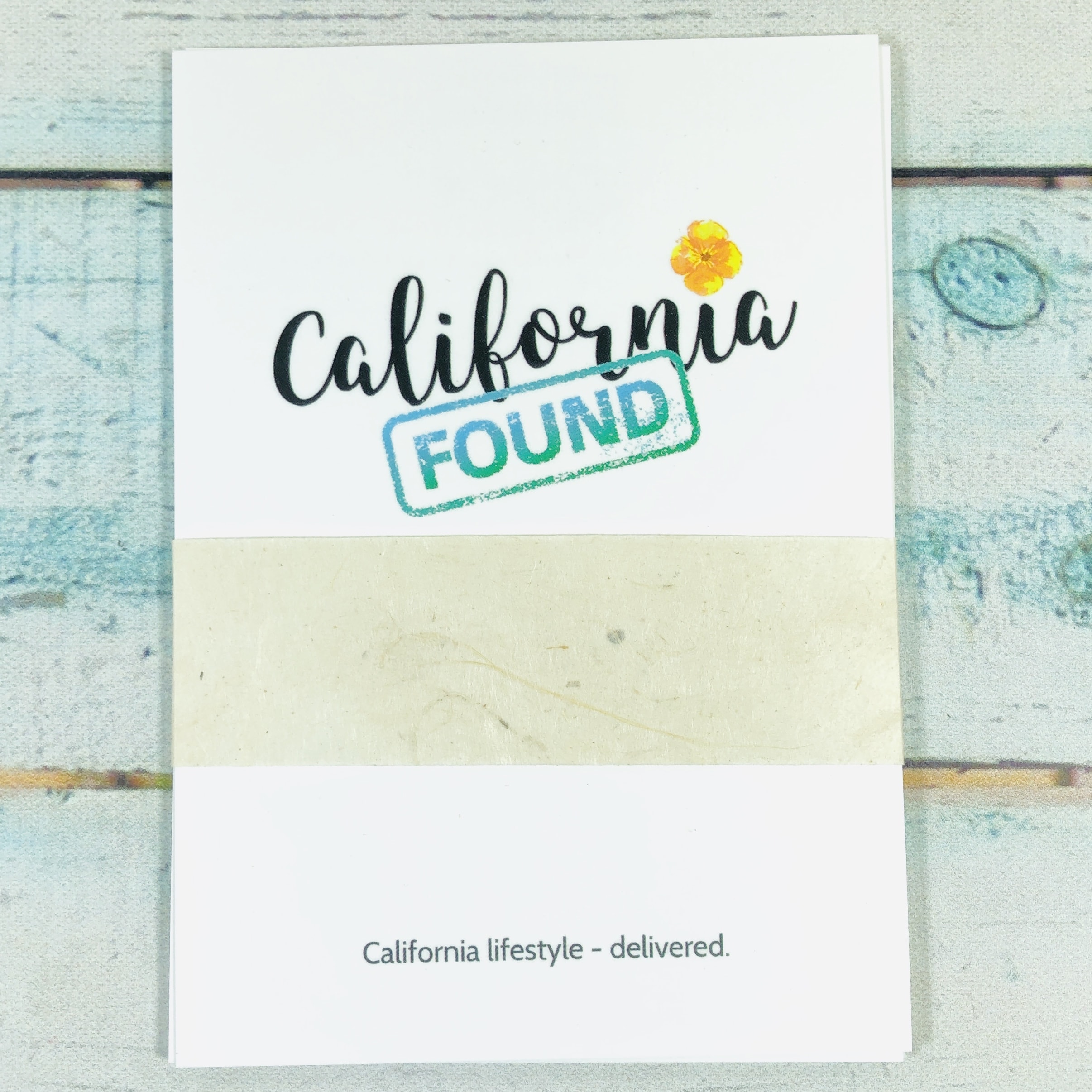 I found a set of cards – one with an introduction to the current box, and one for each of the vendors featured in this month's box. The bundle was secured with seeded paper.
California Found has The Golden Ticket, which is perfect for a box coming from The Golden State! One box each month will contain a special ticket that will entitle the subscriber to a free box for themselves or for a friend. Also, California Found gives 10% of their profits to charitable organizations and this month proceeds will go to No Kid Hungry: California.
My items were tucked into shredded paper squiggles and some of the items were wrapped to keep them from breaking during transit.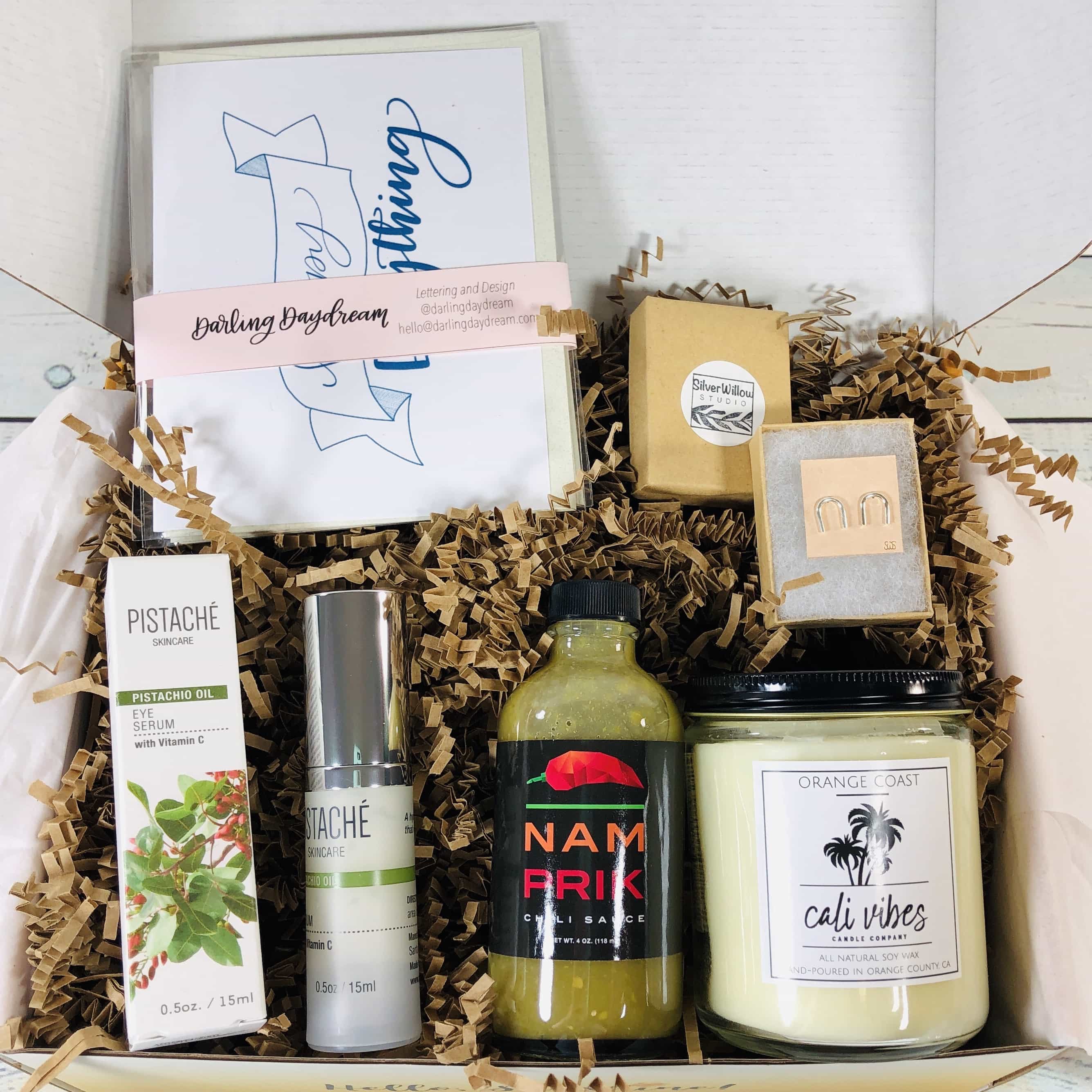 Everything in my May 2019 California Found box!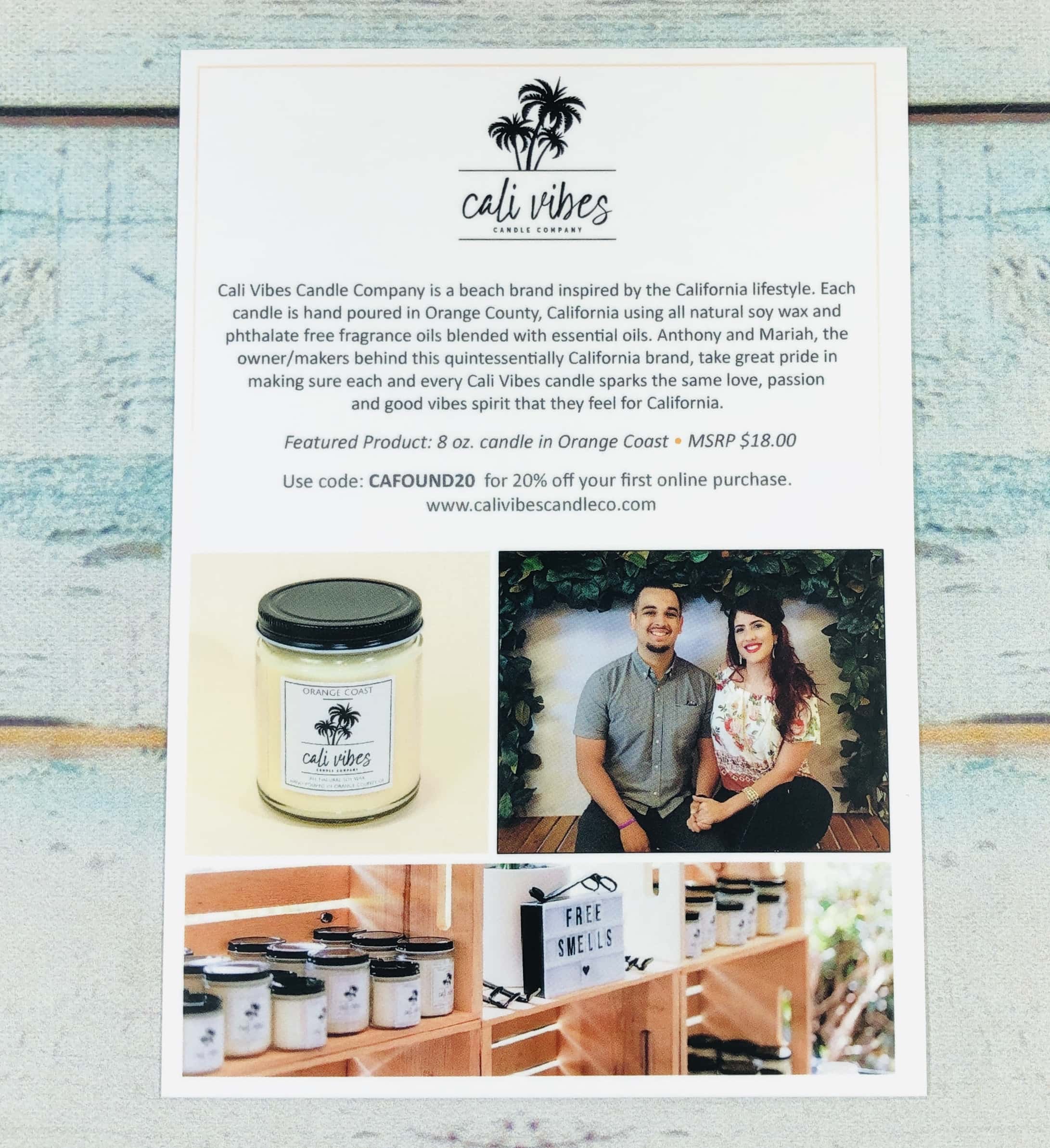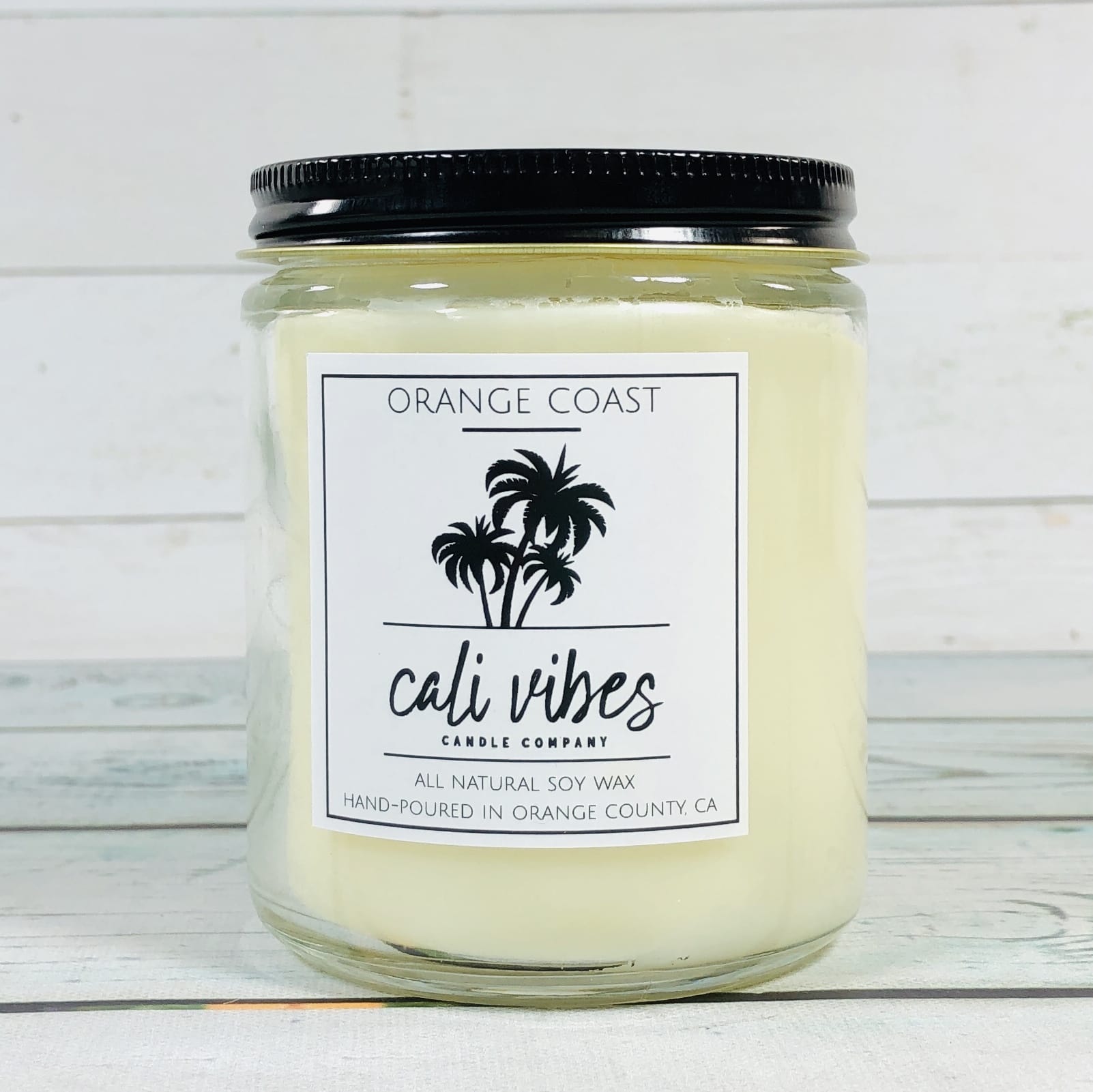 Cali Vibes Candle in Orange Coast ($18) I love it when I open a candle and immediately fall in love with its scent. I love it even more when that scent carries over while the candle is burning!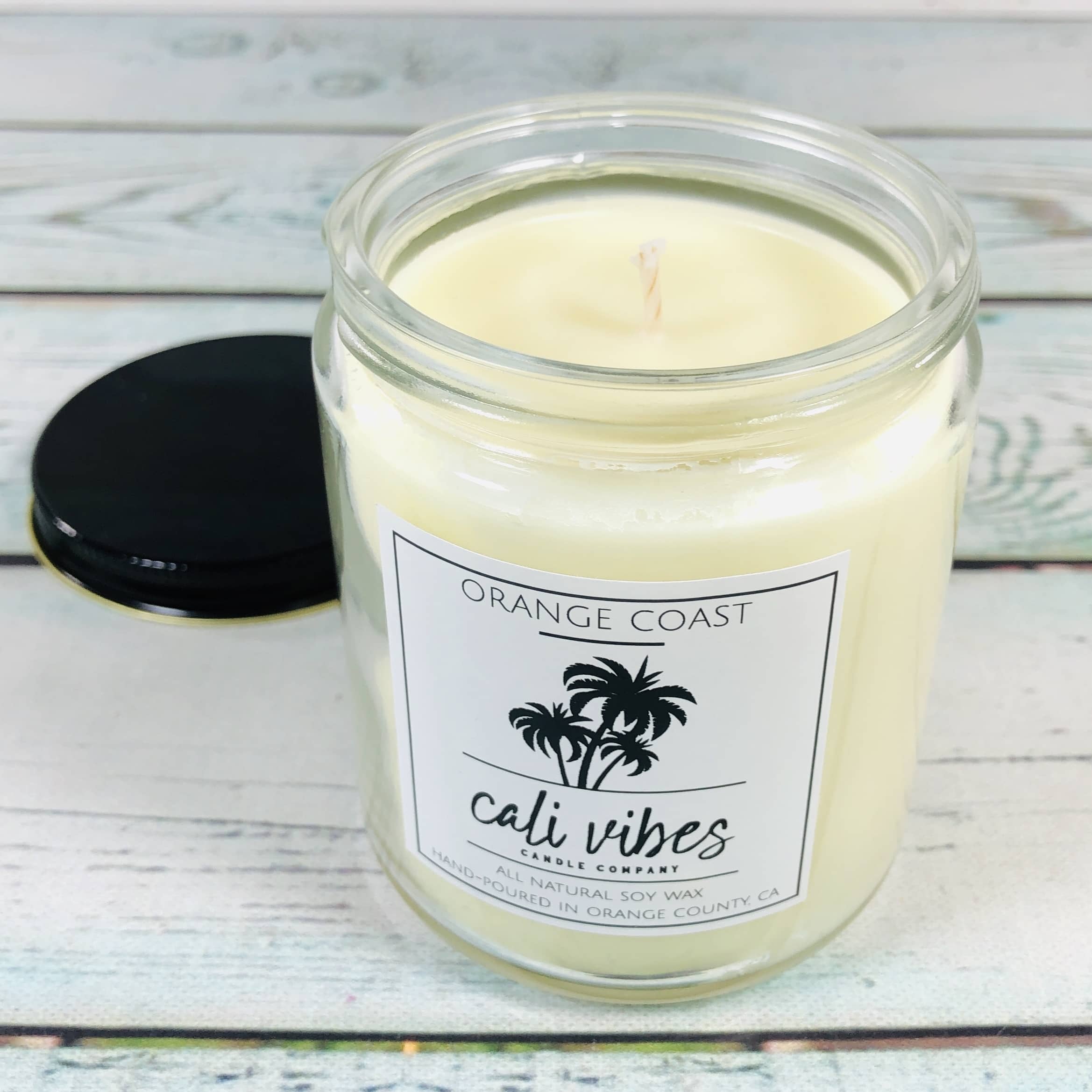 Orange Coast is "a vibrant blend of orange, strawberries, jasmine, and raspberries" and it smells very sweet, fruity, and like oranges with something extra. Made of soy wax and hand poured.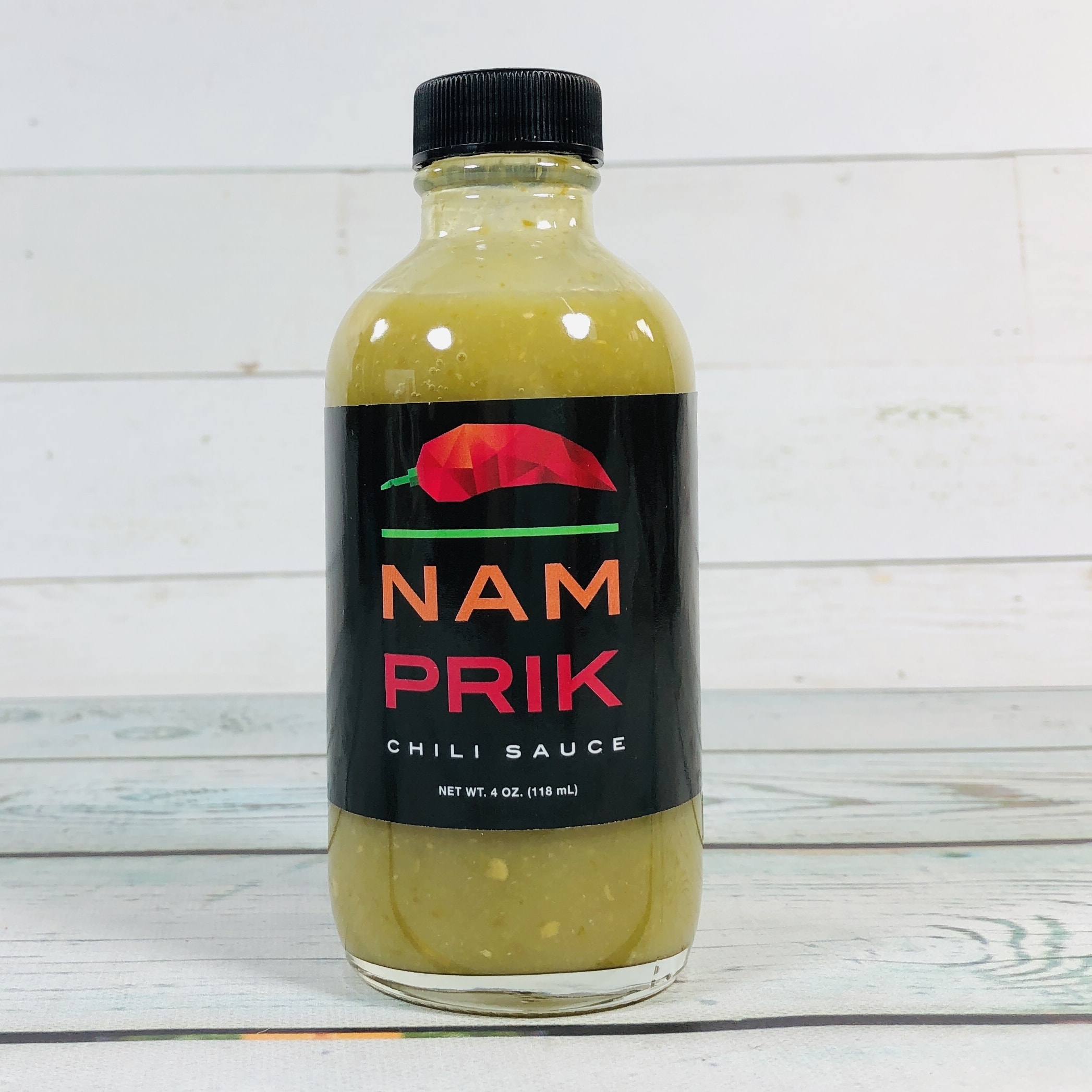 Nam Prik Chili Sauce ($6.99 for a full bottle, special bottle for this box has a value of around $3.10) How neat is it that this smaller bottle size was made just for this subscription box! The sauce smells pungent and did lend a bit of stink to the overall box experience, but it faded eventually. I haven't tried this sauce yet but am looking forward to adding some of its kick to my recipes soon.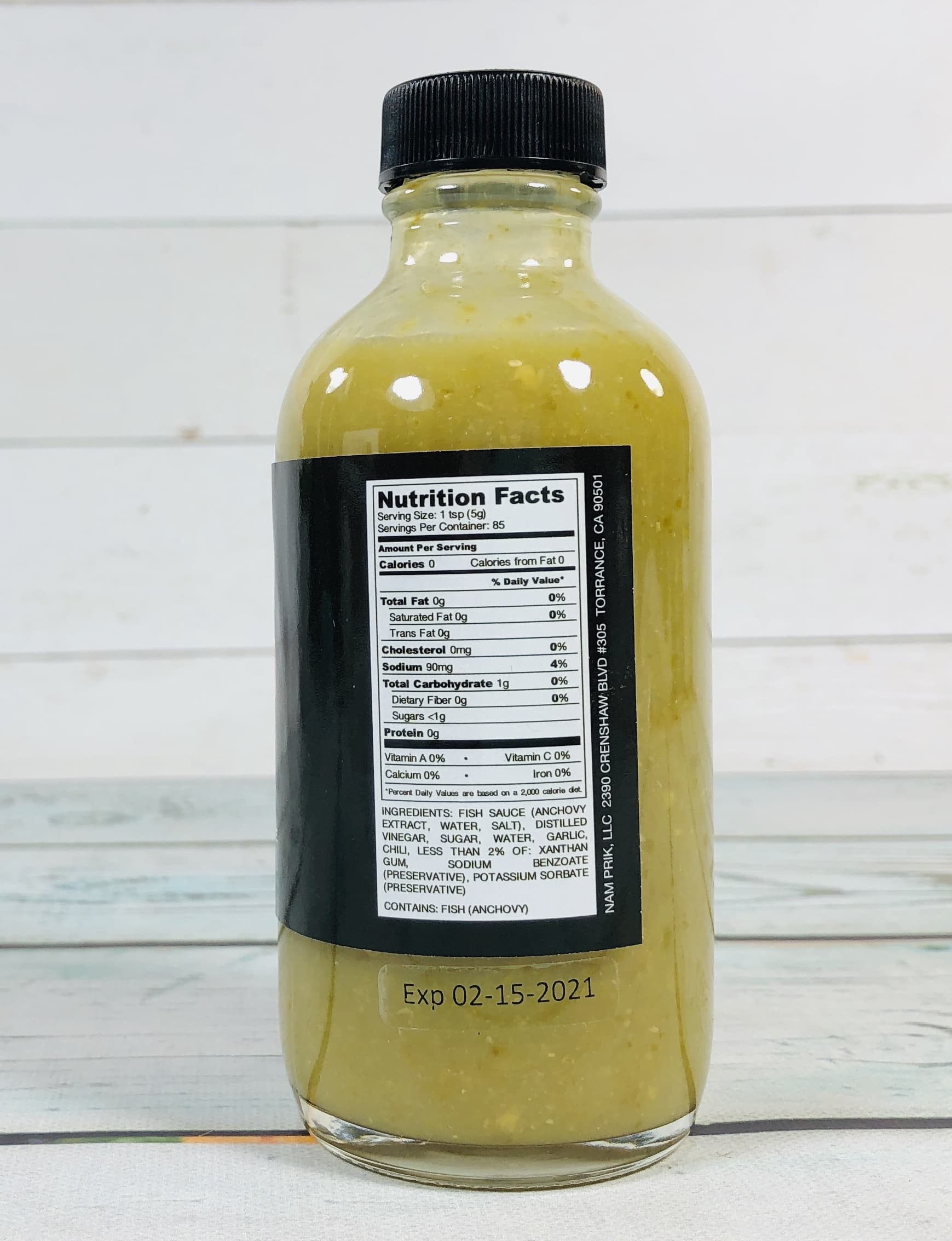 Ingredients and an expiration date were listed on the bottle.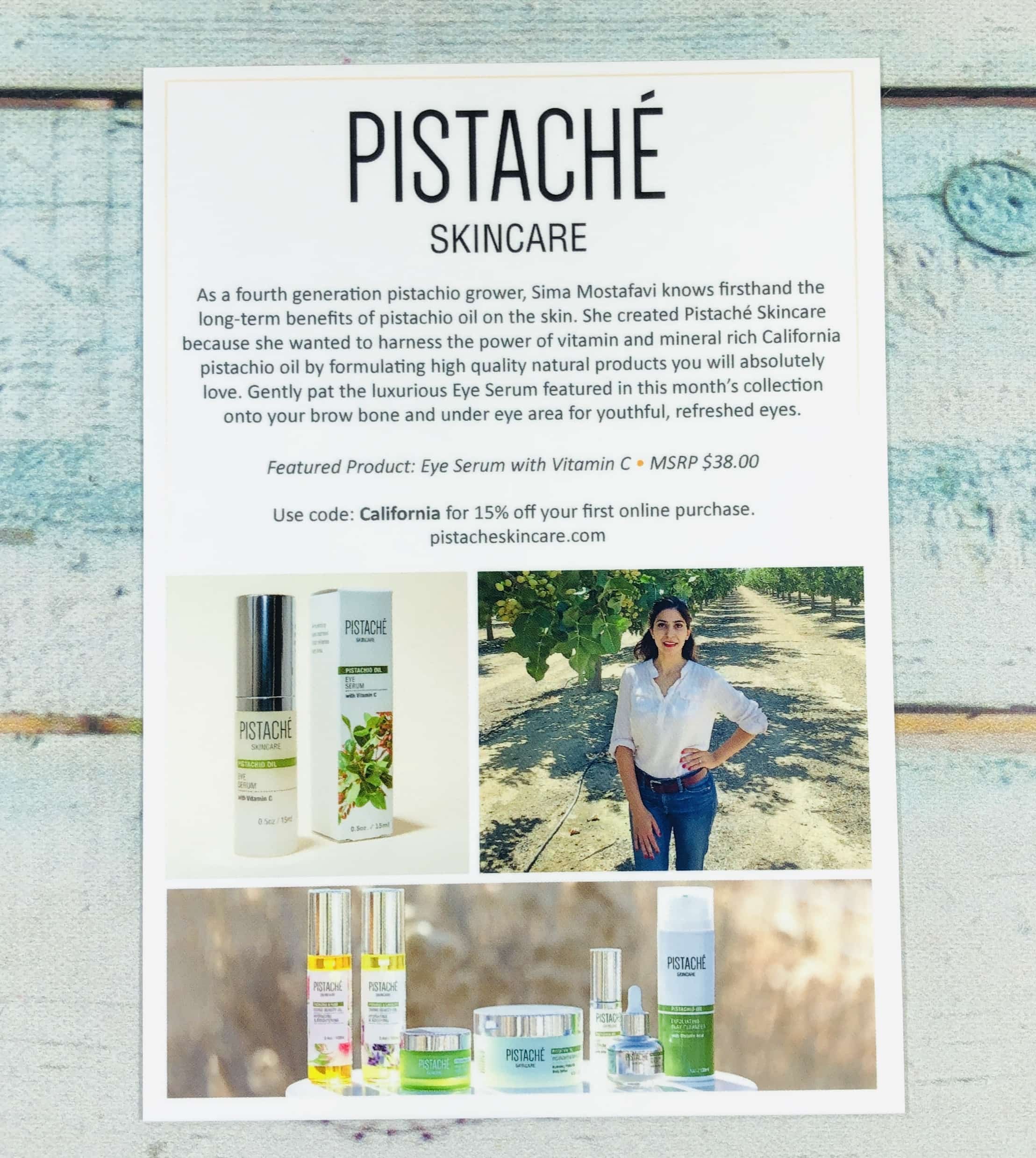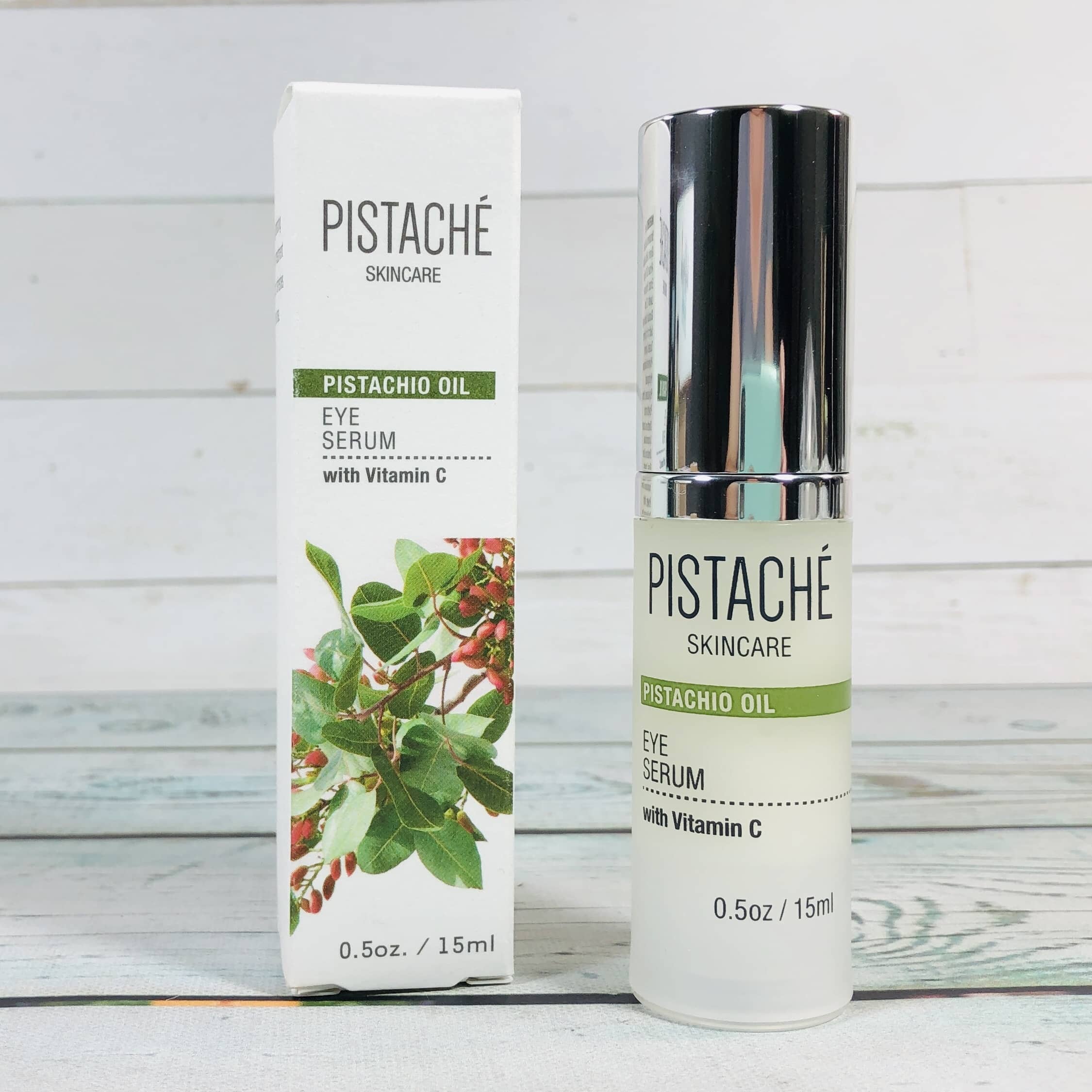 Pistache Skincare Pistachio Oil Eye Serum ($38) I'm at an age where I am just hoping to keep more fines lines from cropping up around my eyes. I am always happy to have a new product to add to my arsenal.

Ingredients were listed on the box and include aloe, Persian silk tree extract, and of course, pistachio.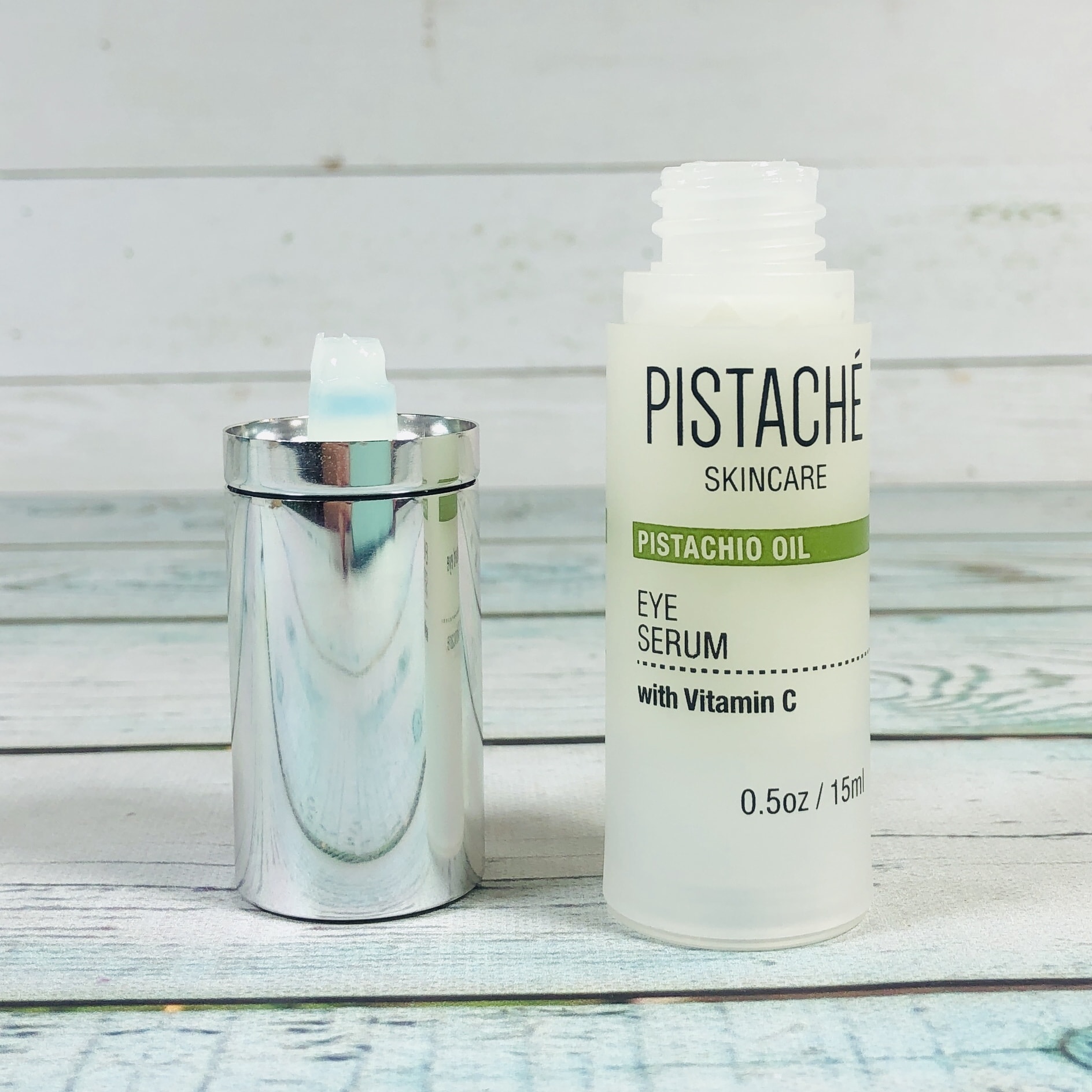 It took me a while to figure out how to open this, but this obviously wasn't the way. I simply twisted it back on and then grabbed the silver top and pulled it right off. I thought the lotion was creamy and glided over my under-eye area. It left my skin feeling smooth and didn't have a scent, which is what I prefer in my skin care products, especially around the eyes.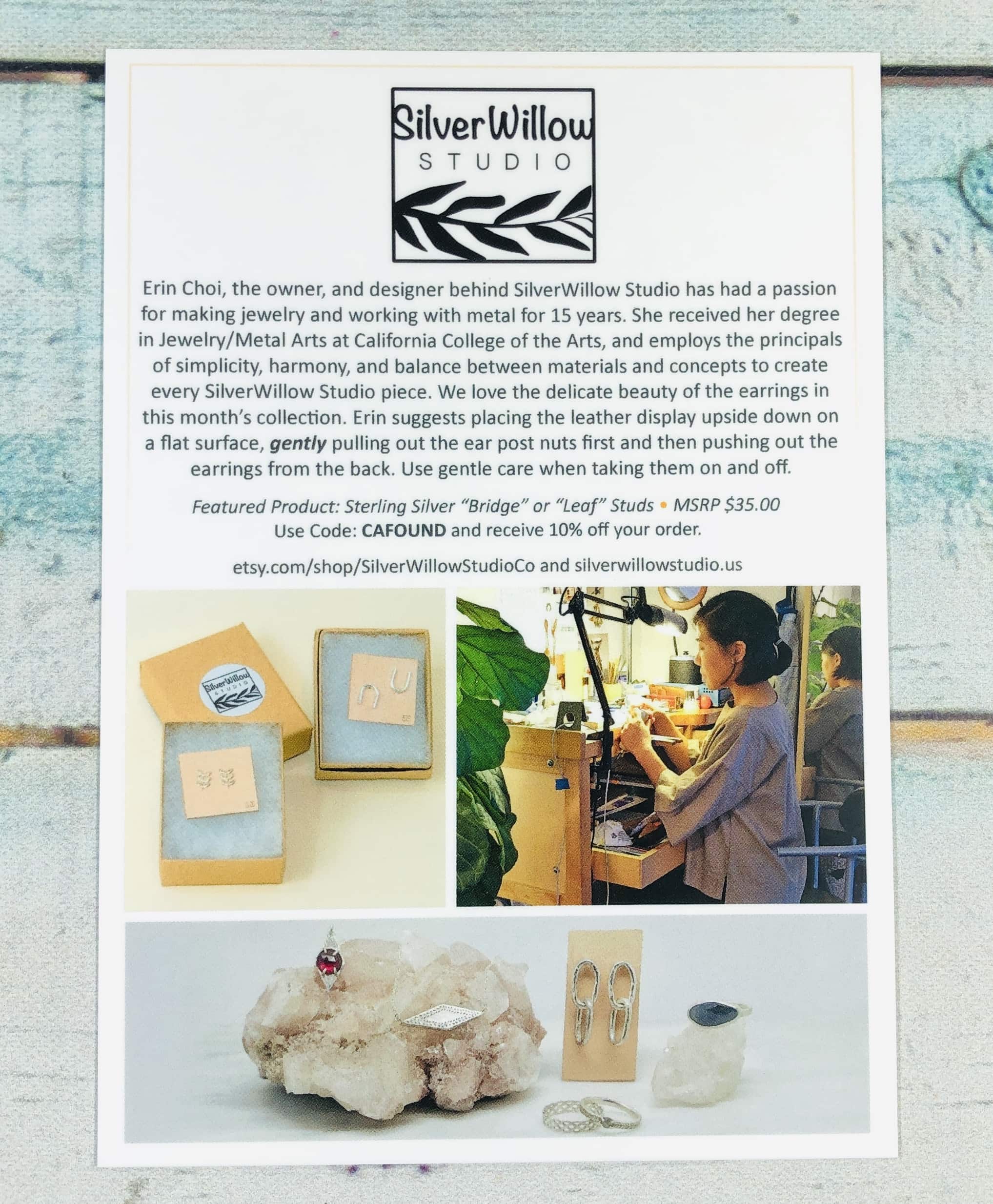 Silver Willow Studio Bridge Studs ($35) are simple sterling silver earrings that I think can be worn with the design facing up or down. (My ears are not pierced so I can't try them on!)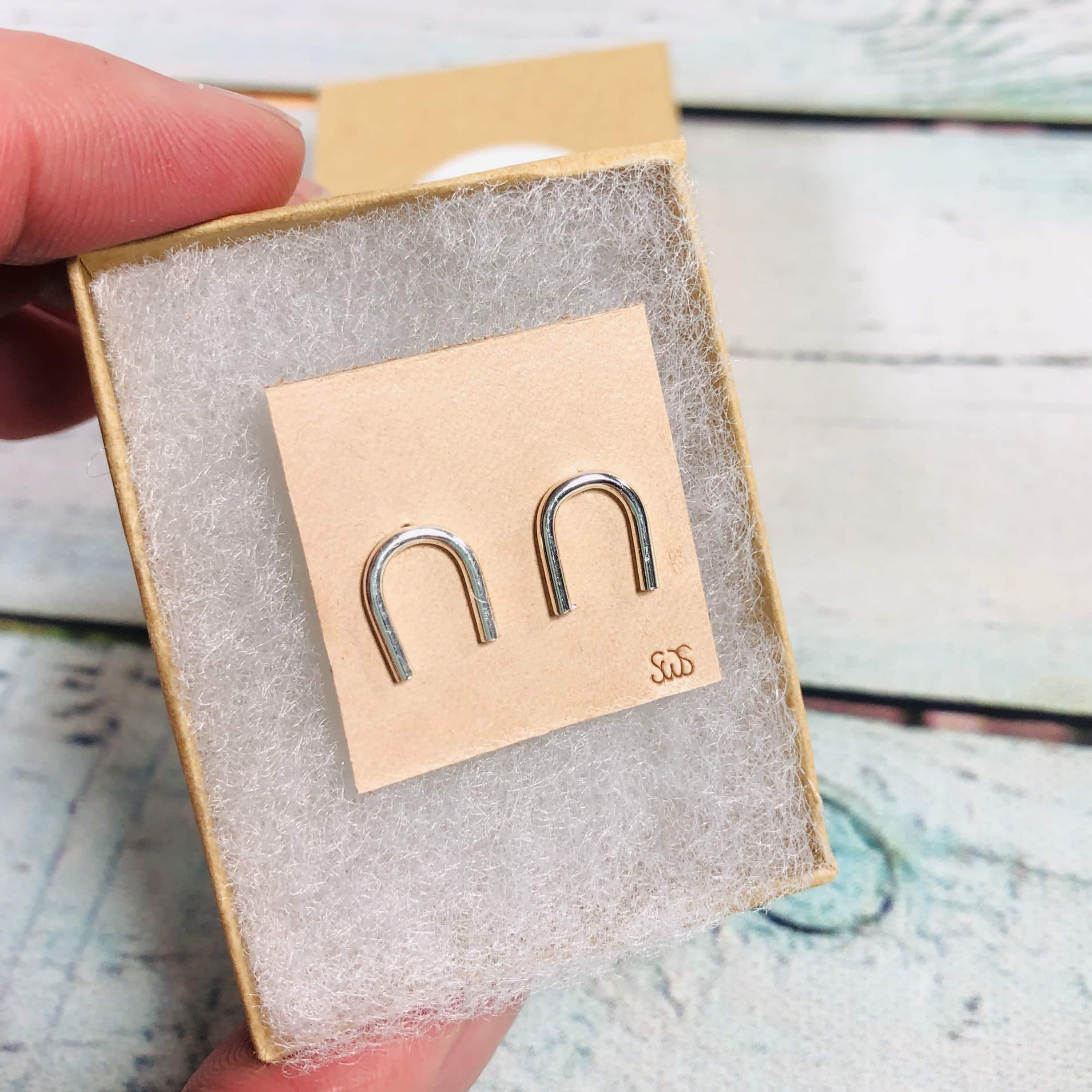 I think the design is dainty and perfect for those days when you like to keep it relaxed and most especially for summer.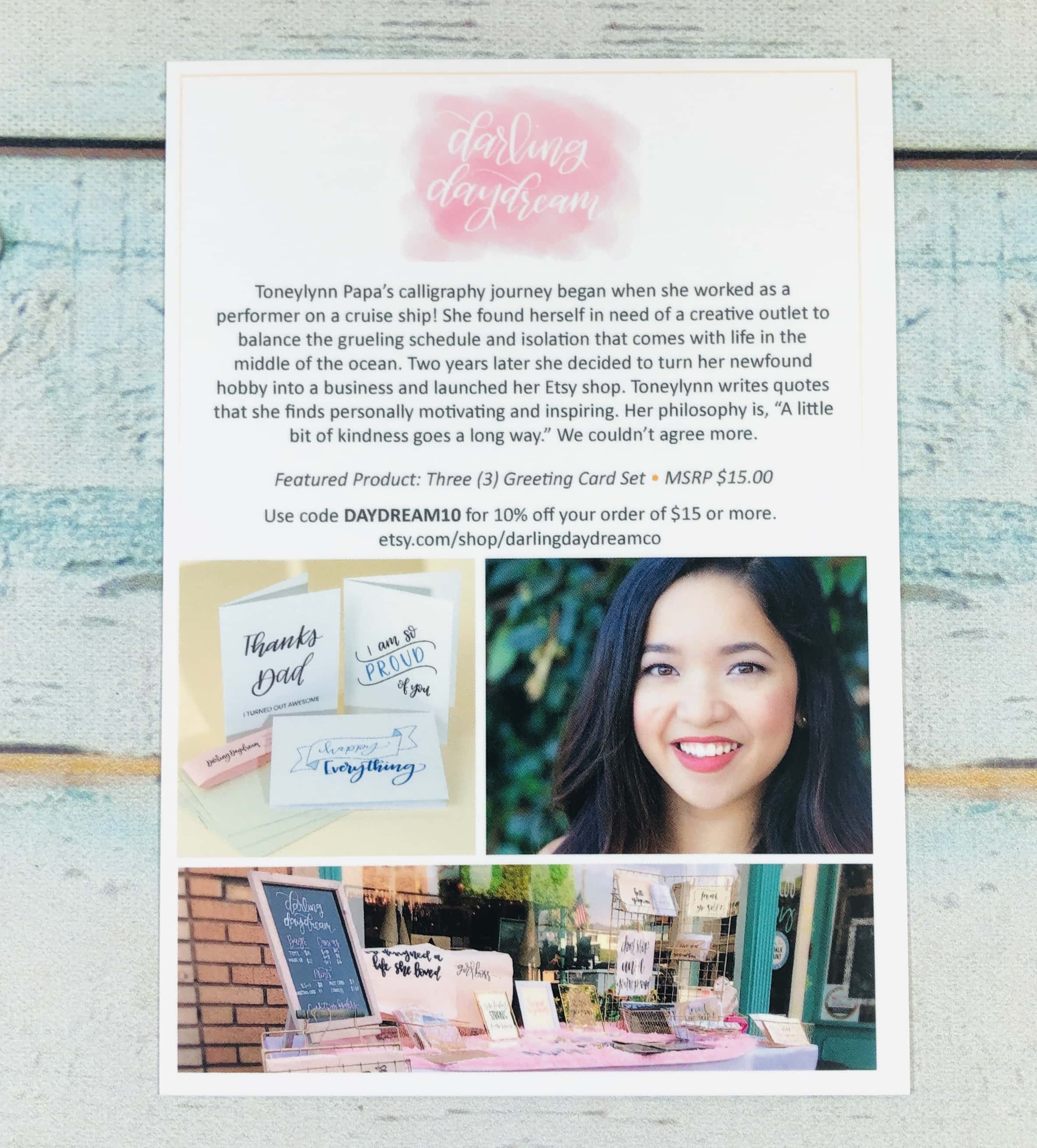 Darling Daydream Greeting Card Set ($5 a piece or mix and match any 3 cards for $10) Greeting cards show up frequently in this subscription and they are always adorable.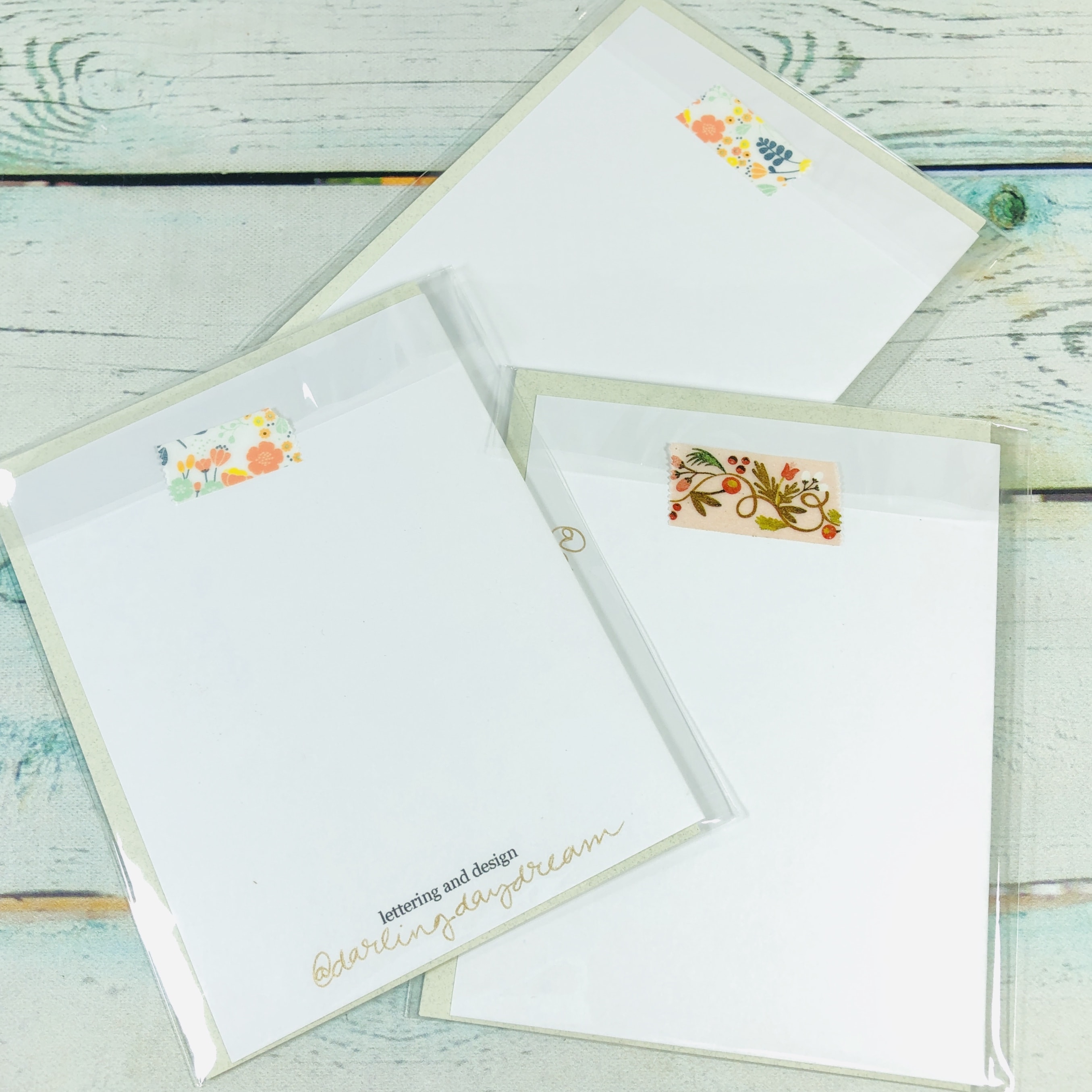 Even the cellophane wrapper was sealed with a piece of washi tape!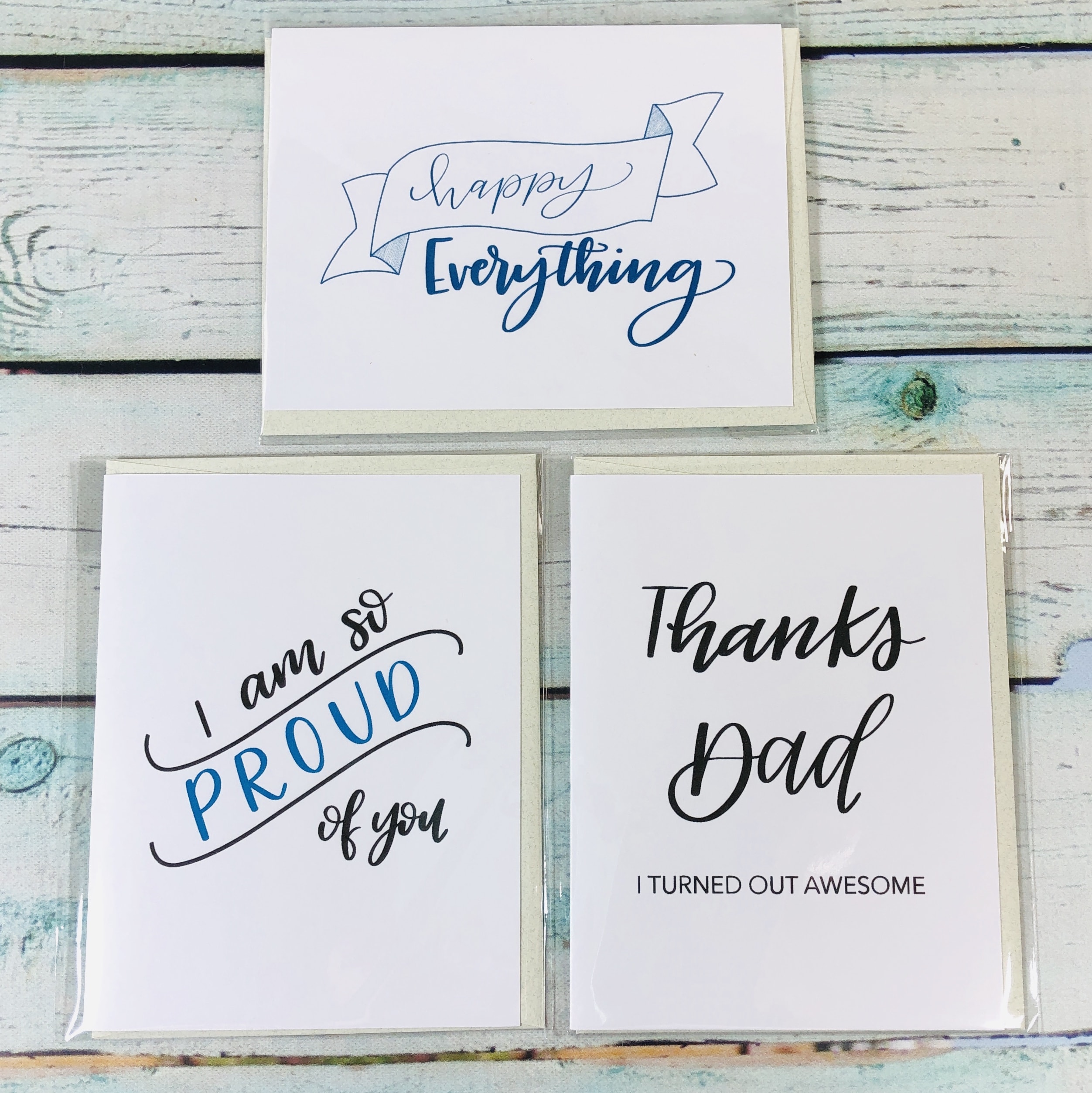 There was an assortment of cards that would work well for June. One is for a dad, another could be for a grad, and one is all-encompassing. Each card is blank on the inside and comes with an envelope.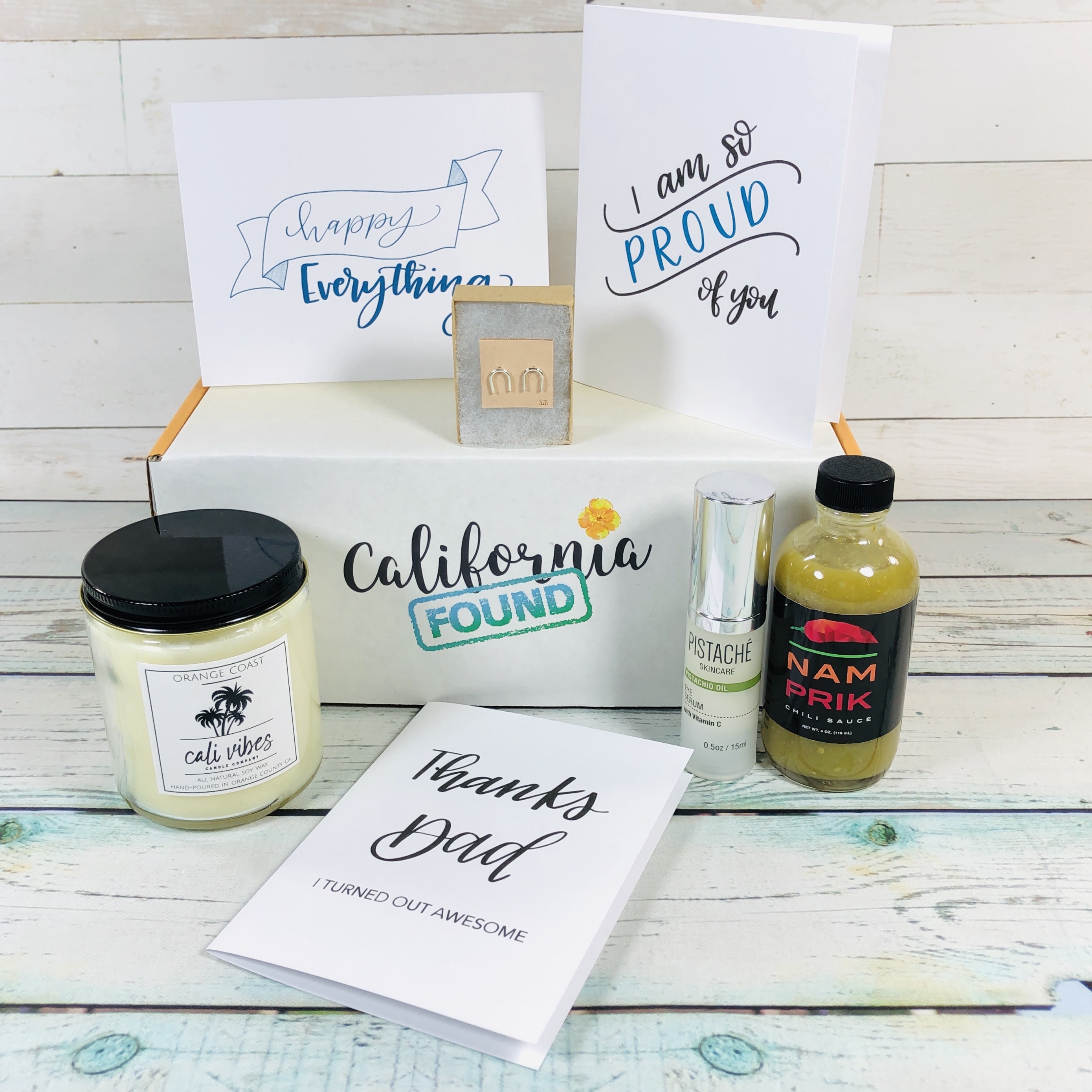 As always I enjoyed my products from the California Found box! My favorite item is the candle and the other items are either being used or will be used soon. My daughter loves the earrings and the eye cream felt luxurious and I am happy to add it to my nighttime routine. The value for the May box was around $104.10!
What do you think of California Found? Let me know in the comments!