Brick Loot is a monthly subscription box filled with LEGO-compatible items, bricks, and brick building accessories for LEGO fans. Every themed Brick Loot box is filled with 4-8 items that were hand picked by Brick specialists who scour the world for the newest and coolest products for you to collect. Usually, you can expect a custom mini-fig, two or more custom builds, and lighting or other customization products.
DEAL: Use code HELLO15 to save 15% on your entire subscription! OR use code KIDCEO to save $5 on your first box!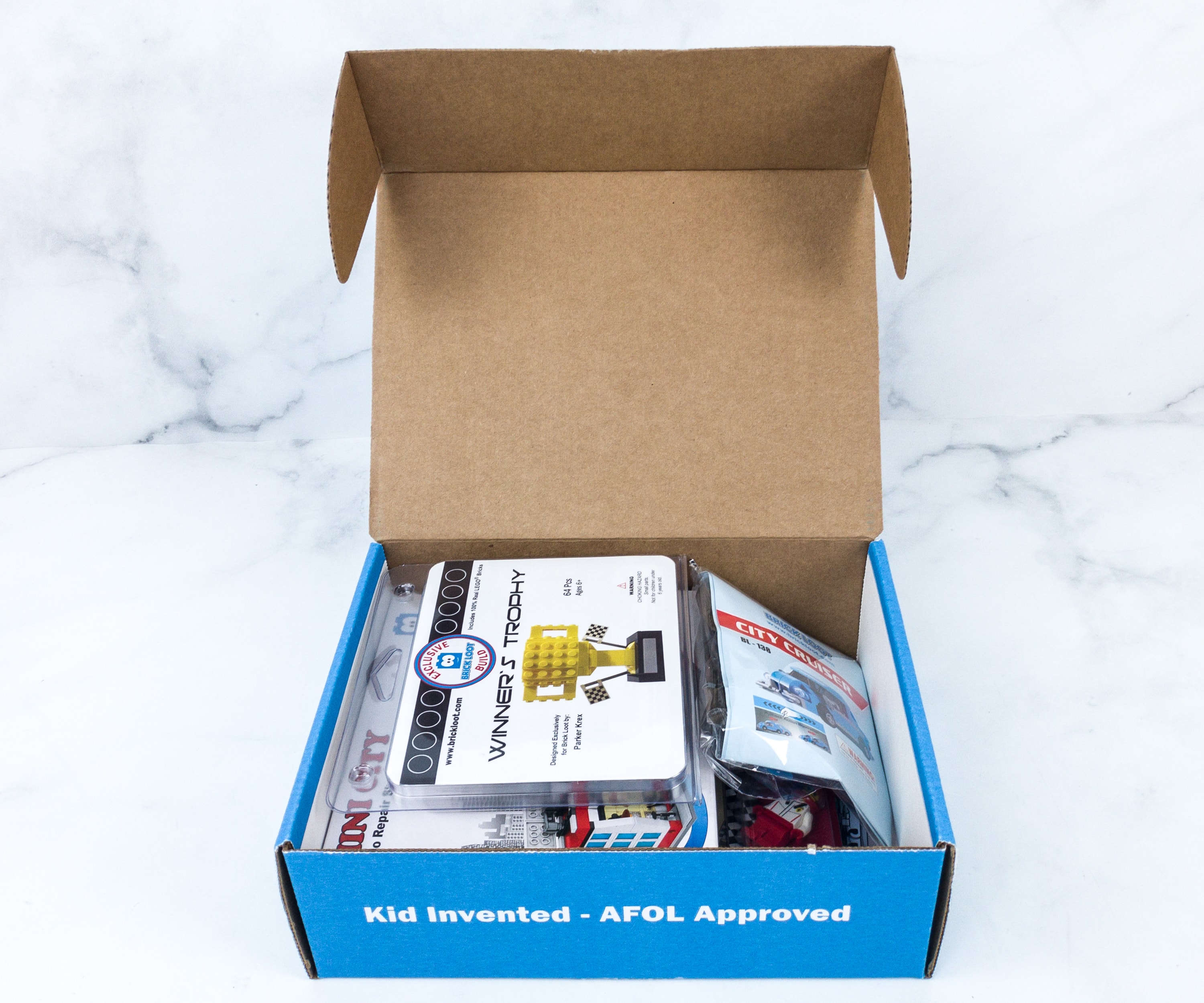 The items came with individual packaging.
There's a lot of interesting items inside the box!
This month's theme is RACE TO THE BRICKYARD!
Every box includes a card that provides a short description of all the items inside the box.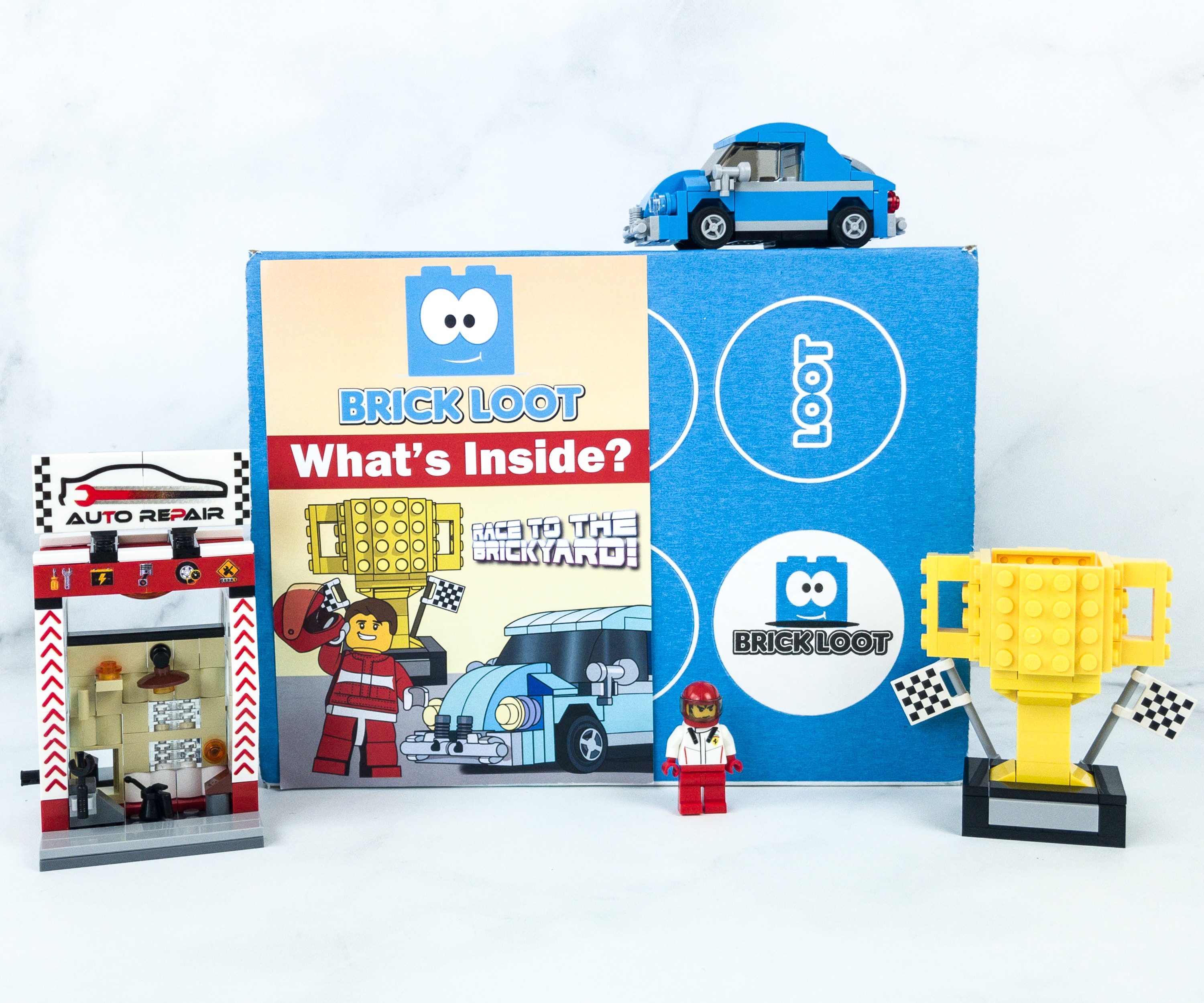 Everything inside the box!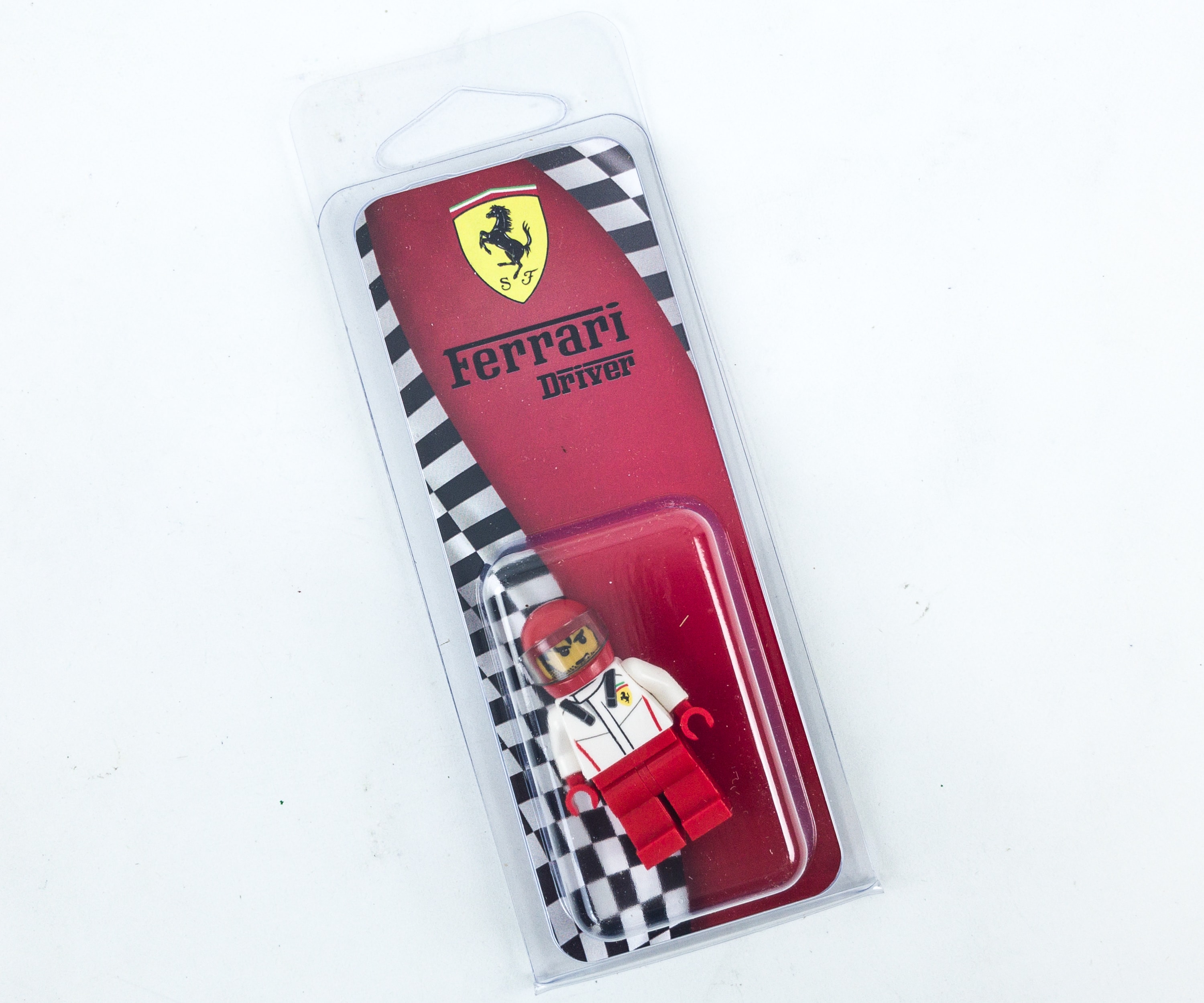 Ferrari Driver – 100% LEGO Minifigure. This month's featured mini-figure is a race car driver!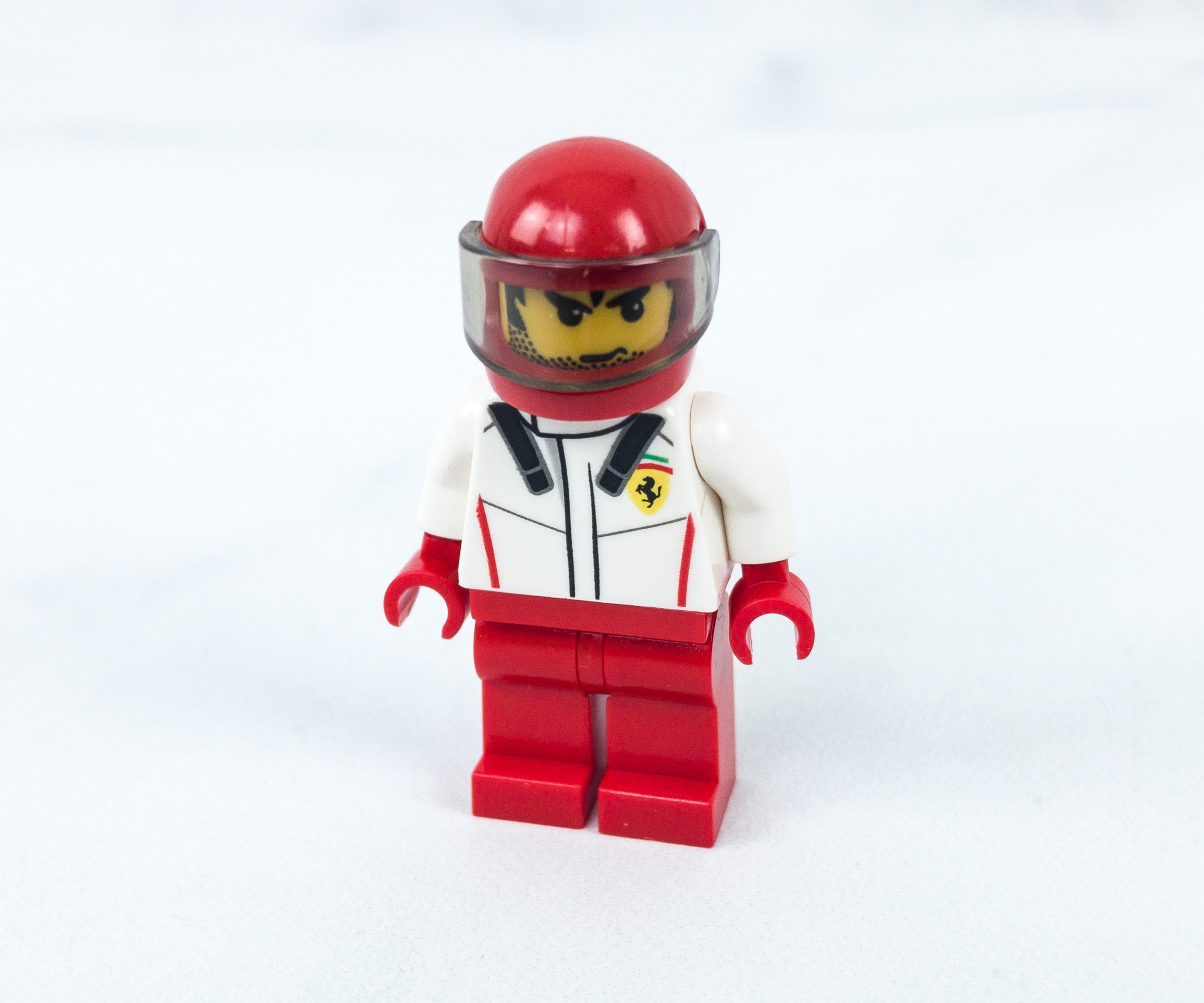 Just like any other racer, this Ferrari driver also has his famous Ferrari racing gear and helmet.
Featured at the back of the jacket is the logo of Ferrari FXXK, one of the fastest Ferrari cars ever made, and the flag which he represents, Italy!
This Lego mini-figure is so detailed, plus the outfit looks so impressive.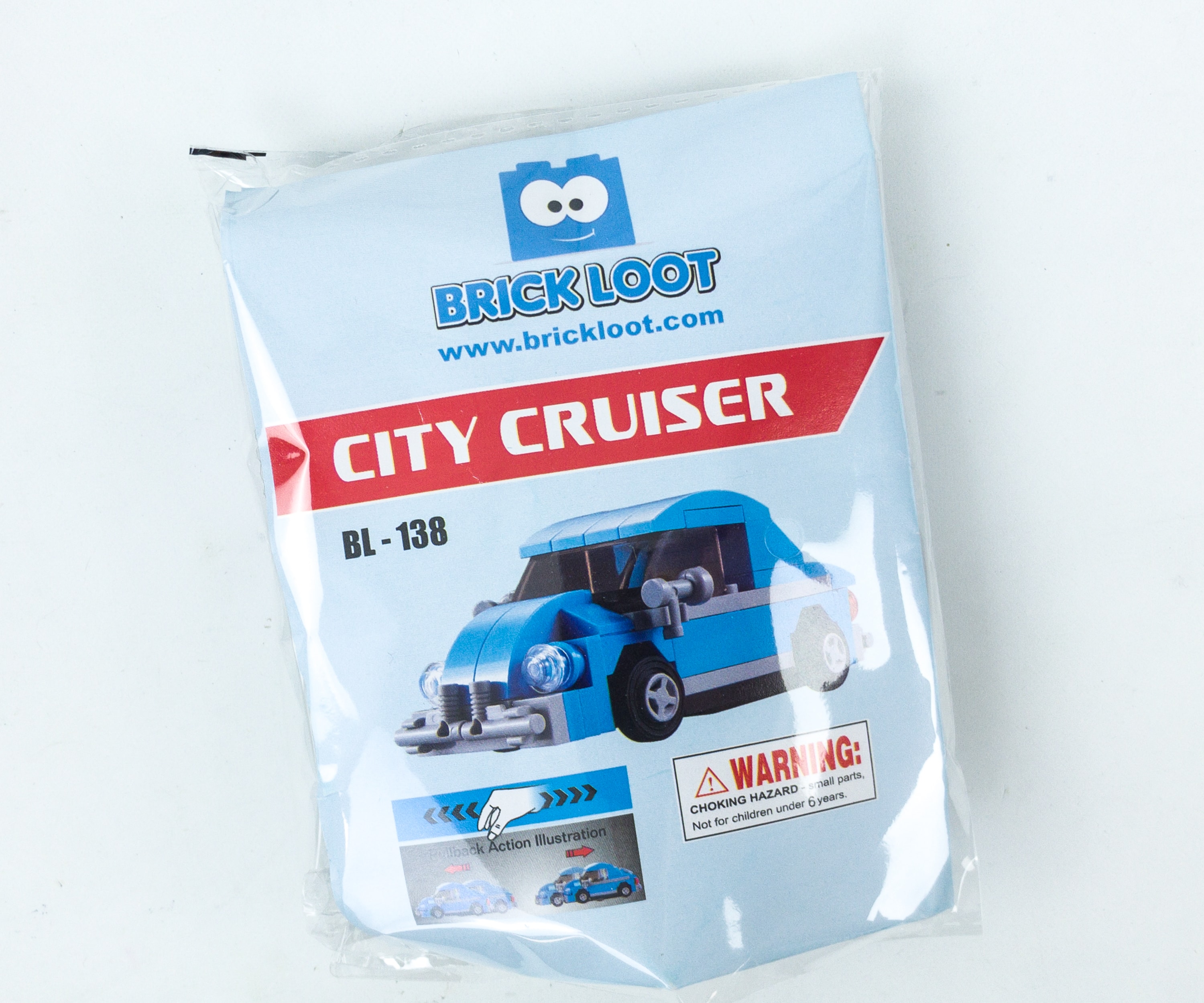 City Cruiser. This Lego City Cruiser is not just for display, it moves too!
Inside the kit are a detailed step-by-step instruction manual, the car base, and the separately packed Lego parts.
My son loves cars, so he was excited about this one. He immediately started with the help of the instruction sheet.
Here's the finished car cruiser!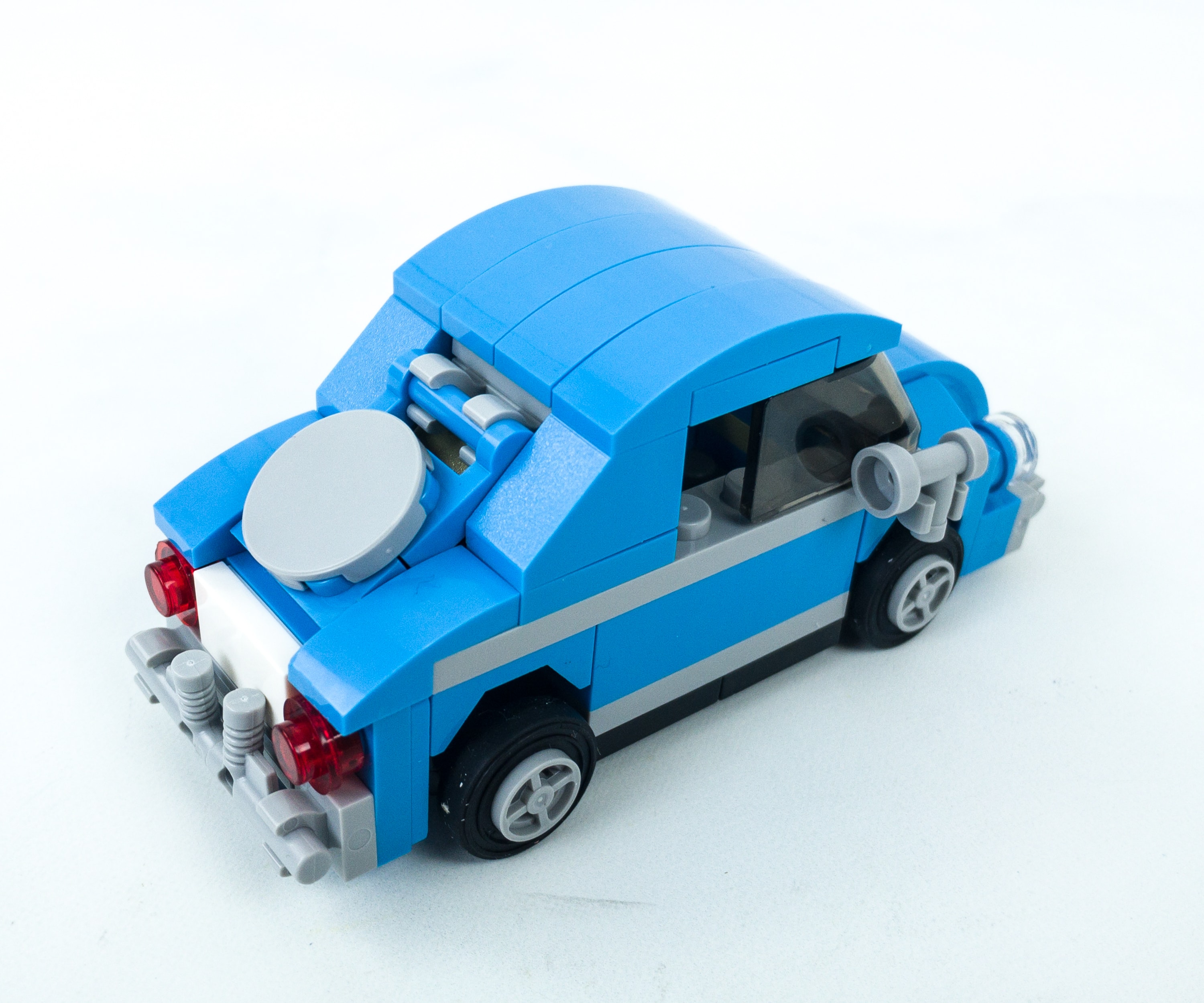 It contains almost all the features of a real car.  It has a side mirror, a set of wheels, bumpers, windshield, and even has a pair of headlights and reflectors.
This car also comes with a built-in machine gear on its chassis, giving you more versatile mobility without pushing the car.
All you need to do is pull it a bit and then release, so the car will immediately move forward!
Winner's Trophy Exclusive 100% LEGO Build Designed by Parker Krex. This month's featured exclusive Lego build is designed by Parker Krex, the CEO of Brick Loot!
It's a 64-piece Lego kit with a very detailed instruction manual.
Relying on the manual, my son finished everything without difficulties.
This golden trophy comes with a pair of checkered flags on each side.
It's an awesome racing championship trophy!
Auto Repair Shop. The newest addition to our Lego city is this Auto Repair Shop. It comes with 134 pieces of Lego bricks.
The parts were packed in plastic pouches and there's also a detailed instruction sheet that you can easily follow.
My son did this one too and he enjoyed it!

This auto repair shop is complete with facilities inside!

The side of the building comes with transparent windows.
Here's the view from the back of the shop! It's already been added to our mini city!
It's another fun month for Brick Loot! We love the exclusive and uniquely designed Lego builds they send, and we also appreciate the easy-to-follow instruction sheets. This month, the box definitely kept my son busy and entertained. His favorite is the city cruiser, but the rest is just as high-quality and amazing. Overall, we're really happy to see our Lego collection grow and we think that this is a great subscription for young and old Lego enthusiasts alike!
What do you think about Brick Loot?