Super Chewer is a monthly subscription box for dogs "who demand a challenge." Each box has 4-6 dog products and is customized to the size of your pup, plus it has a cute theme. All natural treats, tough toys, and challenging chews are included in the monthly box.
DEAL: Get 50% off on your first box on a 6+ month subscription! No coupon needed, just use this link to subscribe.
Use this link to get your first box made into a FREE double deluxe from BarkBox SUPER CHEWER when you purchase a 6- or 12-month subscription.  Expires 7/1 9am Eastern.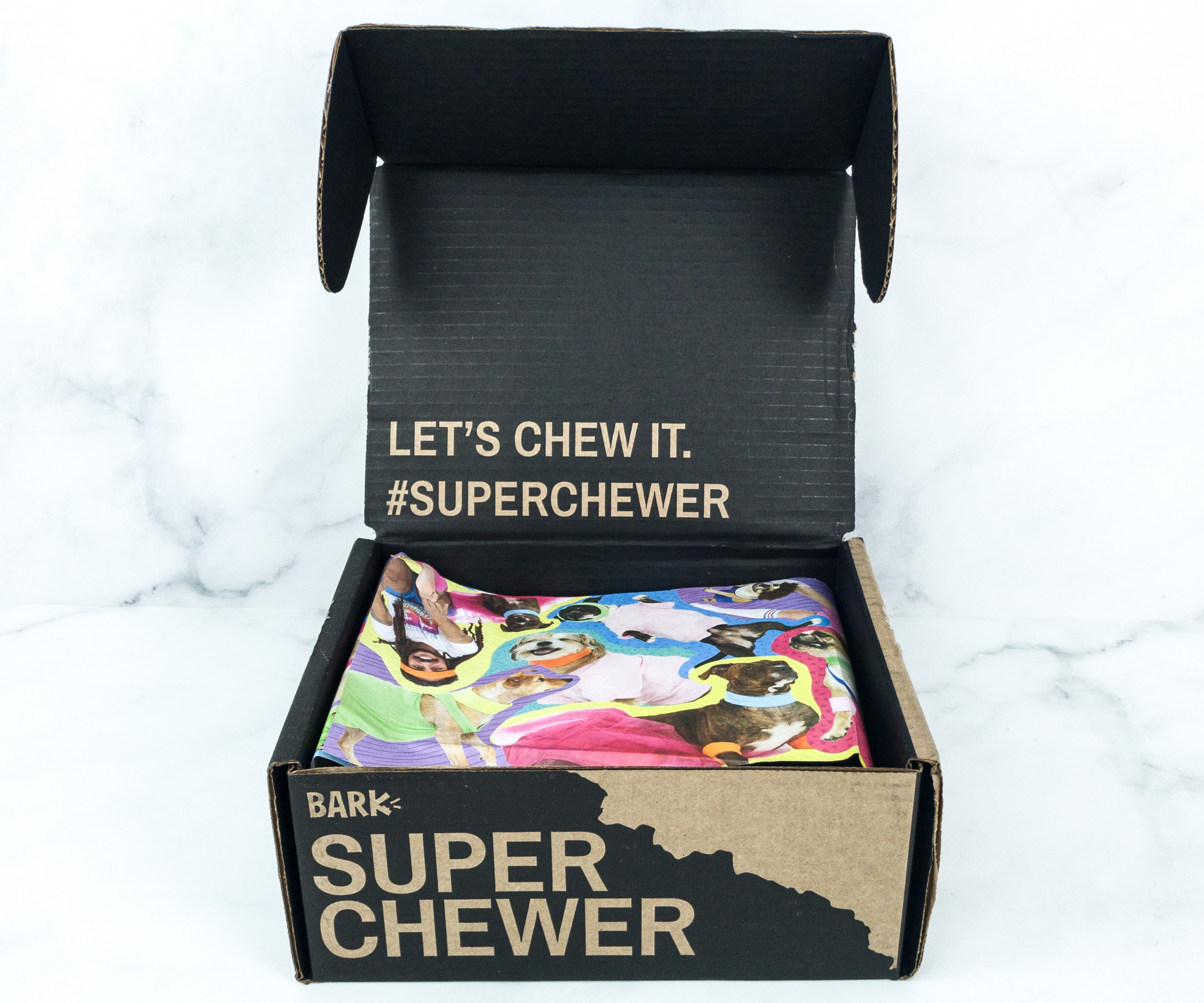 BarkBox will replace a toy for free if your dog defeats it!
All the toys and treats are wrapped in a custom Barkbox paper.
The theme this month is Let's Get Physical!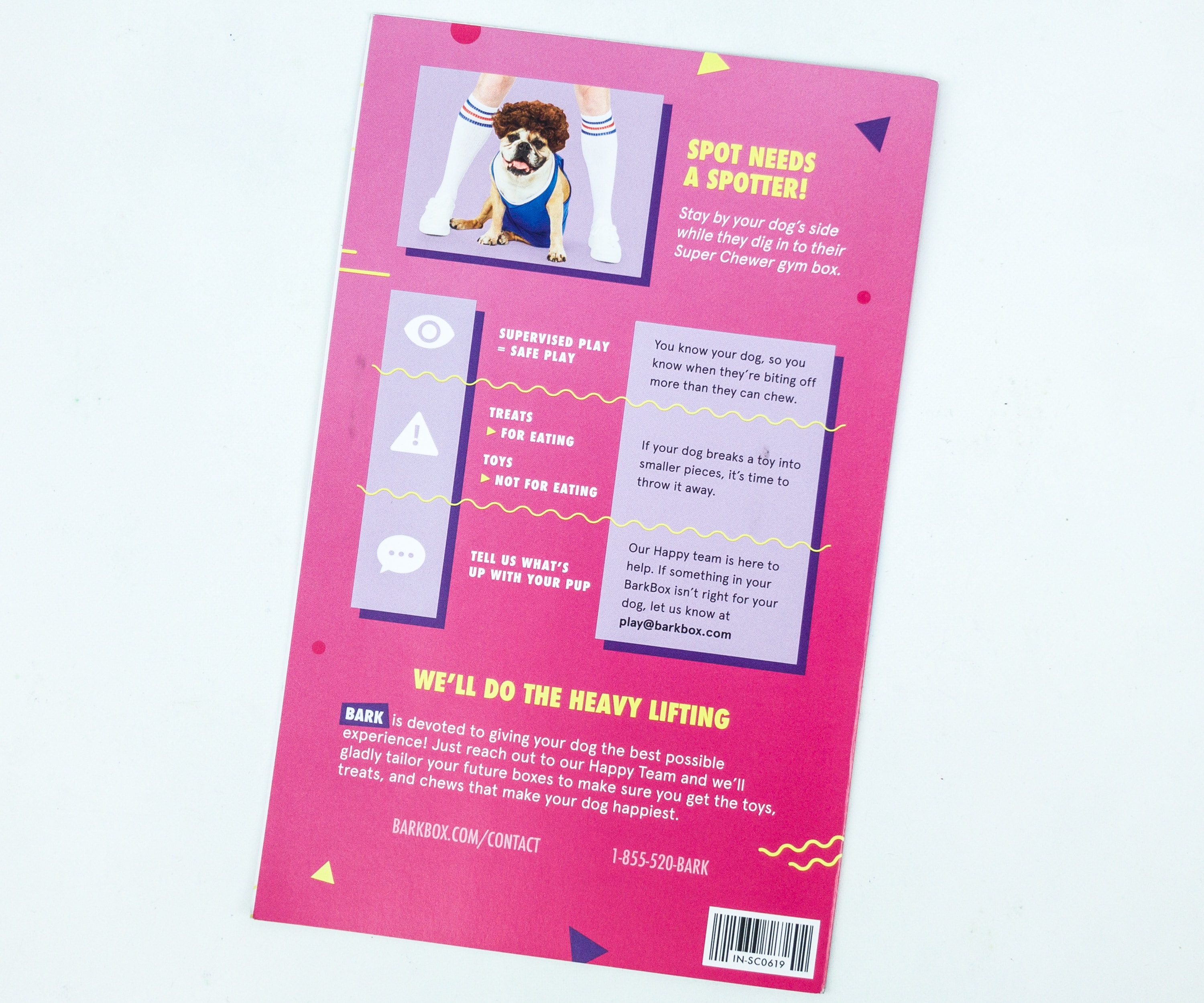 Barkbox includes a cute brochure that provides information about all the items in the box.
There's a brief description of each item.

As always, the wrapping paper is so fun and colorful. It features a variety of adorable pups in their workout costumes!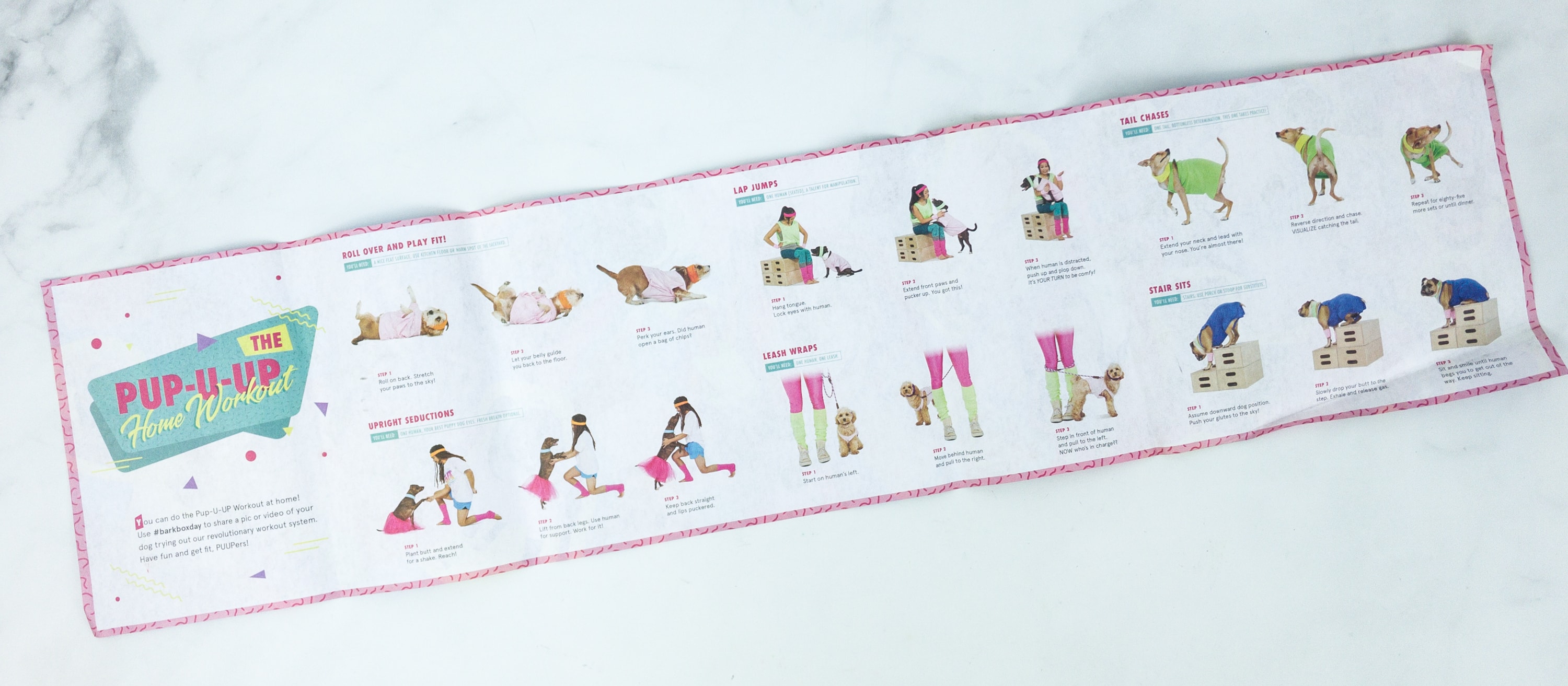 The other side of the wrapping paper features different kind of home workouts you can teach your pups.
It includes rollover and play fit, upright seduction, lap jumps, leash wraps, tail chases, and stair sits.
Here are all the items in this month's box!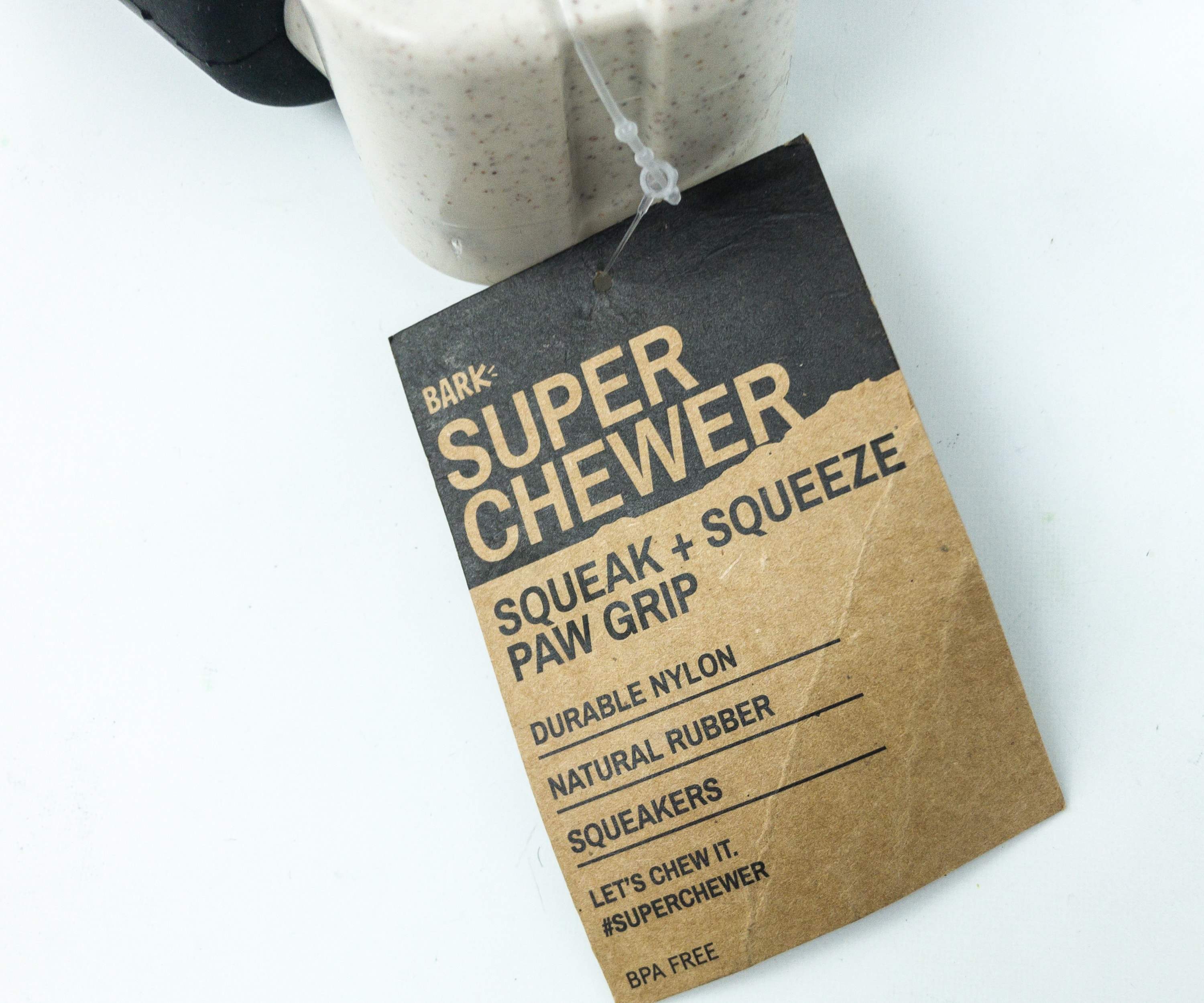 Barkbox Super Chewer Squeak + Squeeze Paw Grip Dog Toy. Nylon and rubber were used in this toy so it can withstand the tough bites of heavy chewers!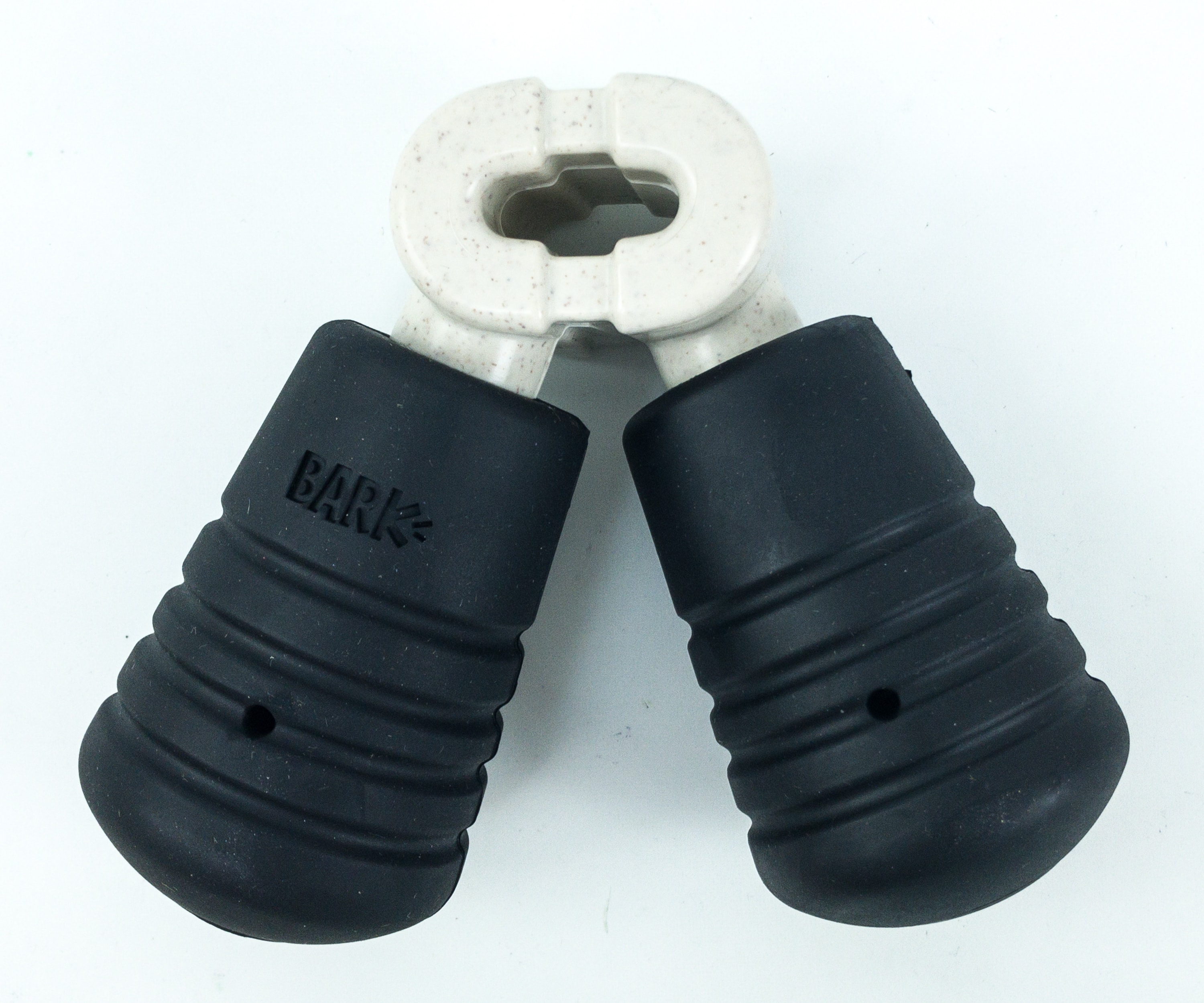 There are also squeakers at the bottom, making it a more entertaining toy. Barkbox suggests to put a treat on the hinge for a tasty challenge!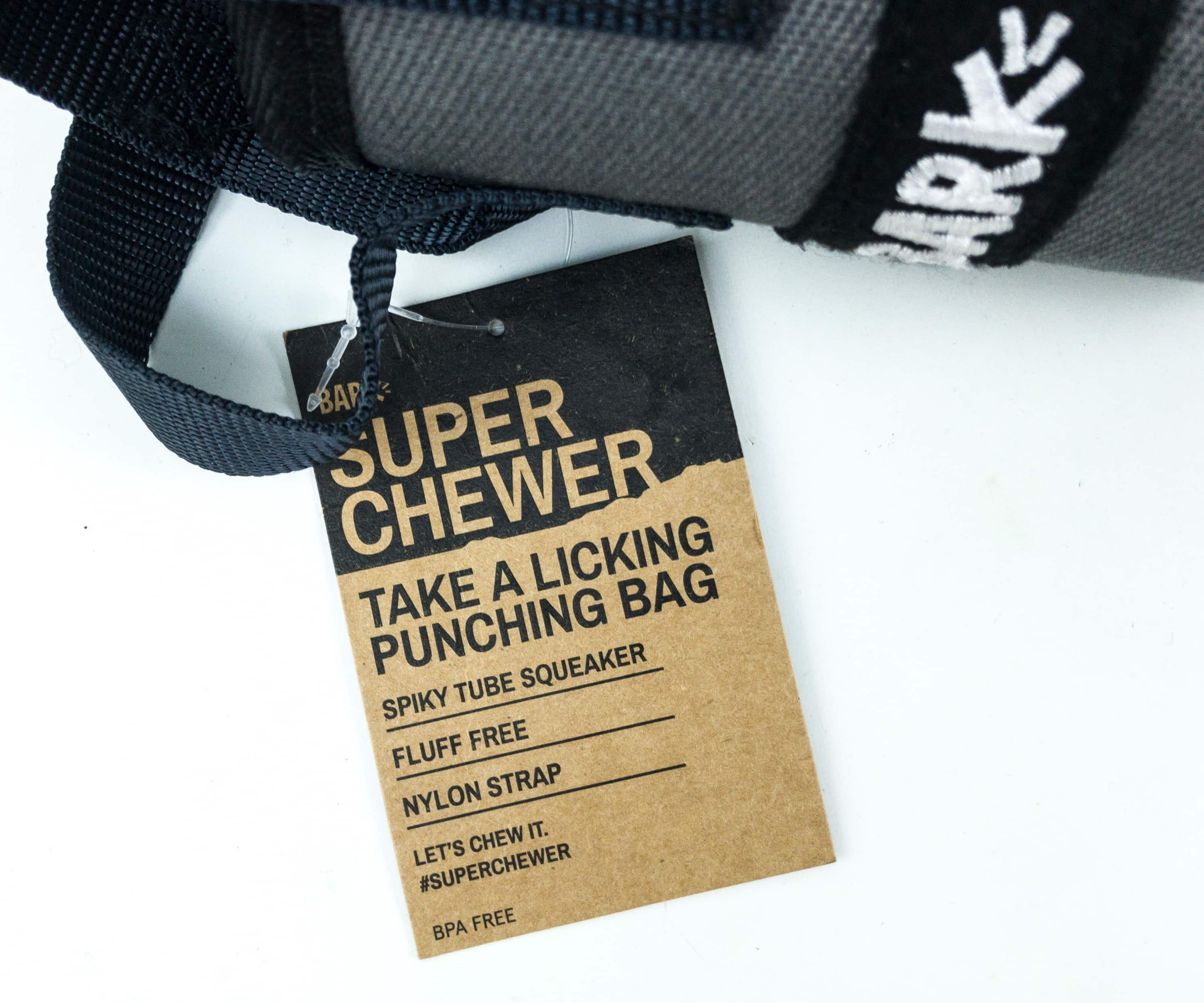 Barkbox Super Chewer Take A Licking Punching Bag Dog Toy. Another workout companion for your heavy chewer is "punching bag" with a spiky tube squeaker.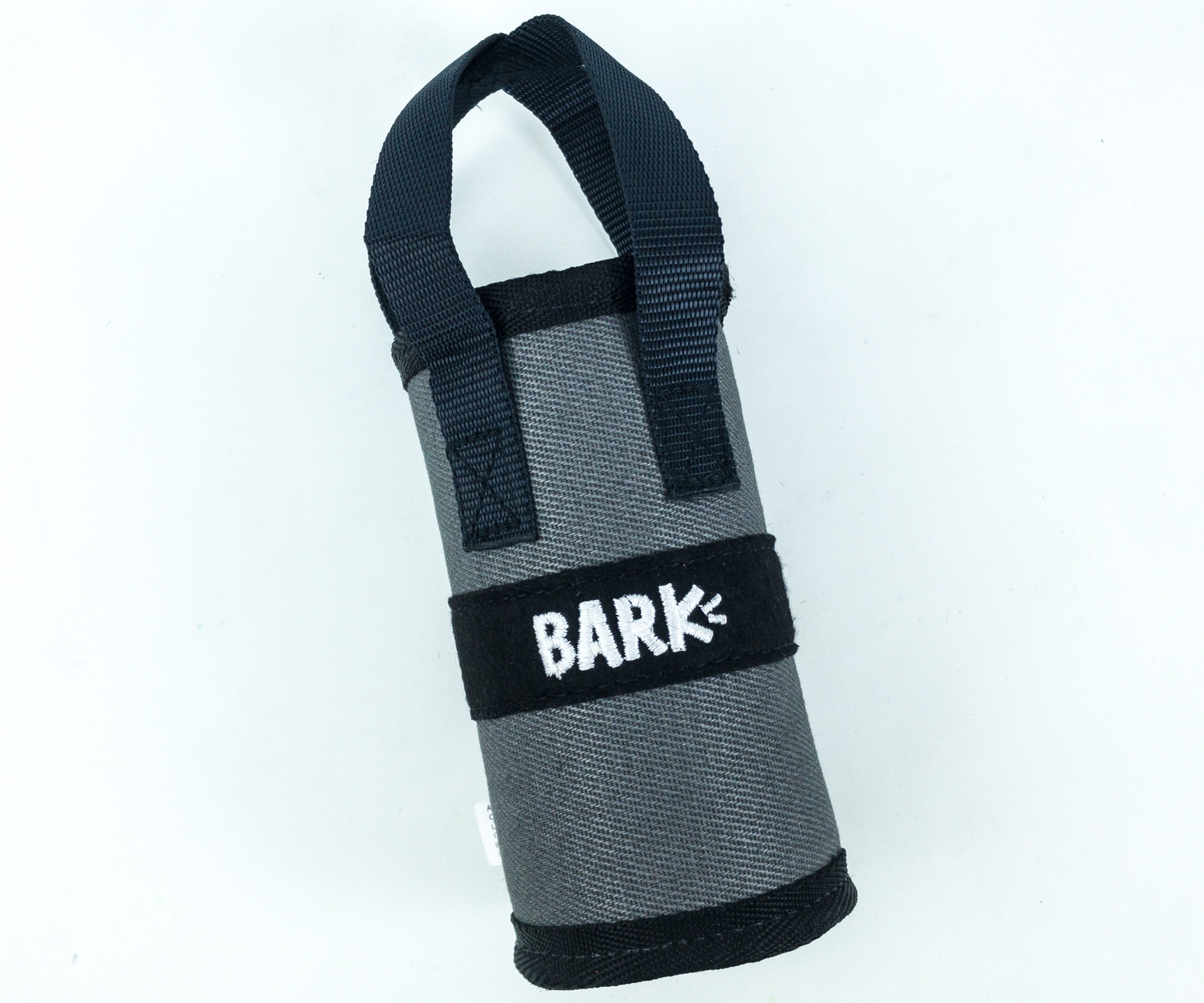 It's wrapped in rubber-line fabric, plus there's no fluff inside!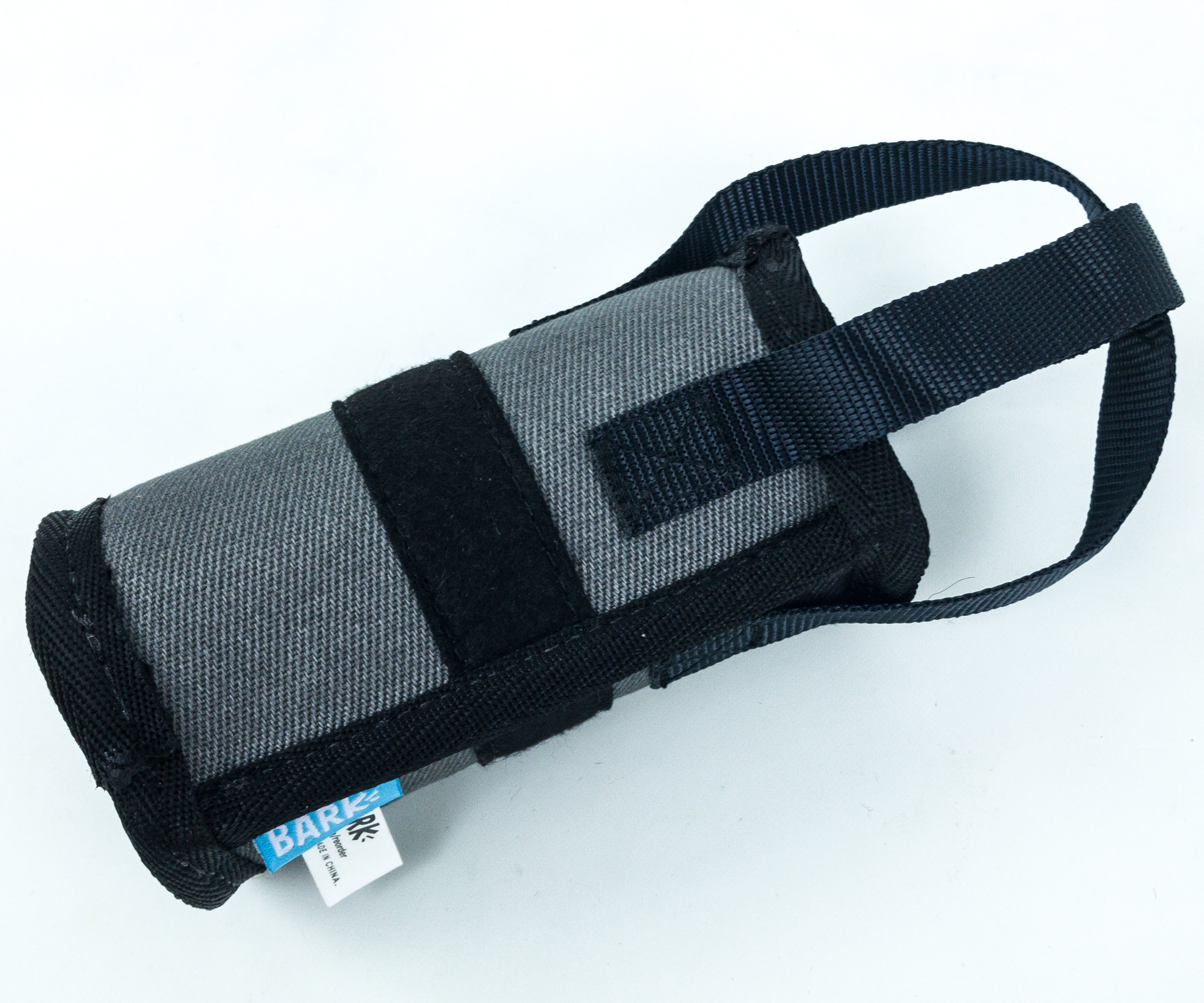 Its strap is made with durable nylon.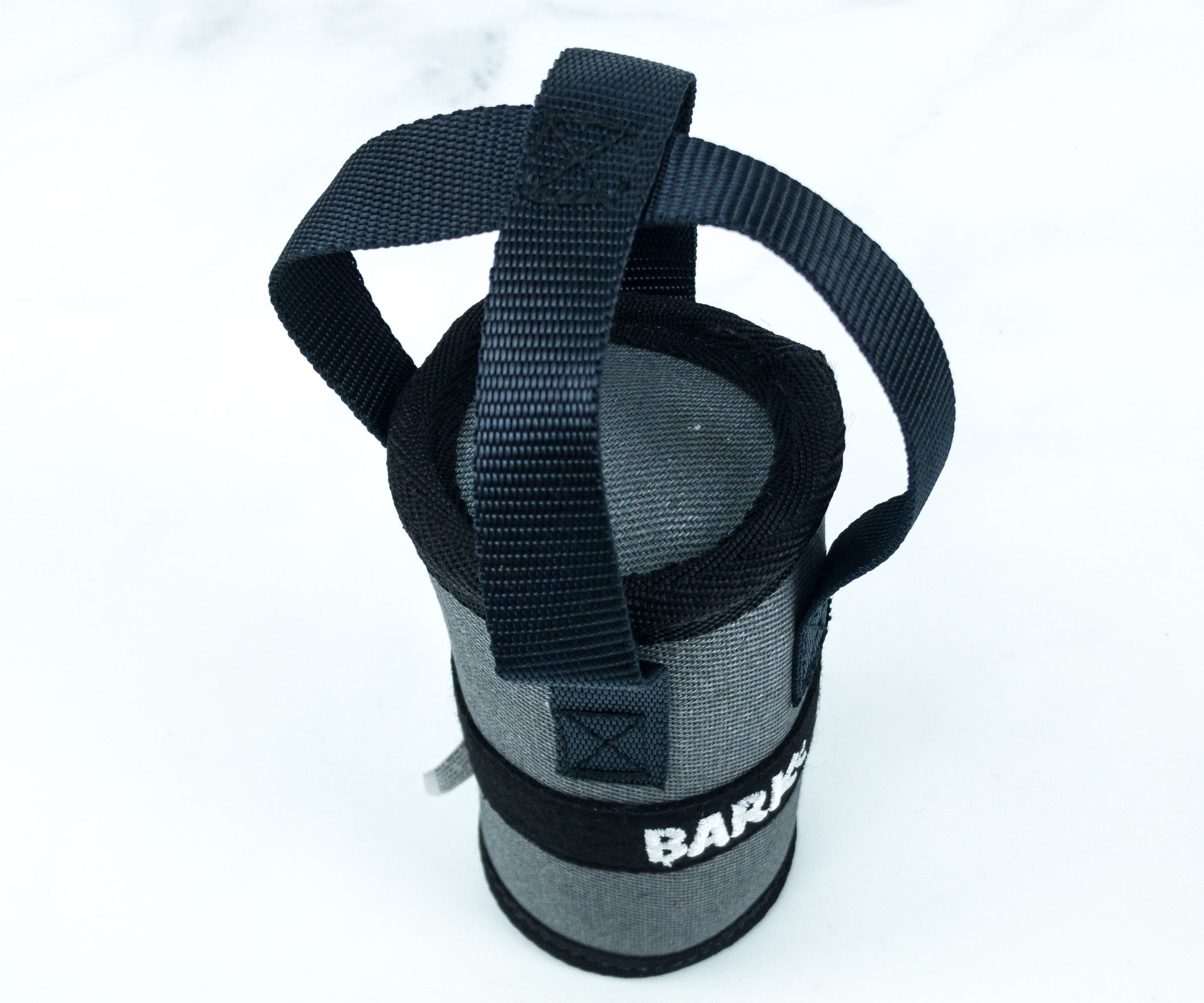 You can use this for a tug of war game, or maybe even for sparring lessons?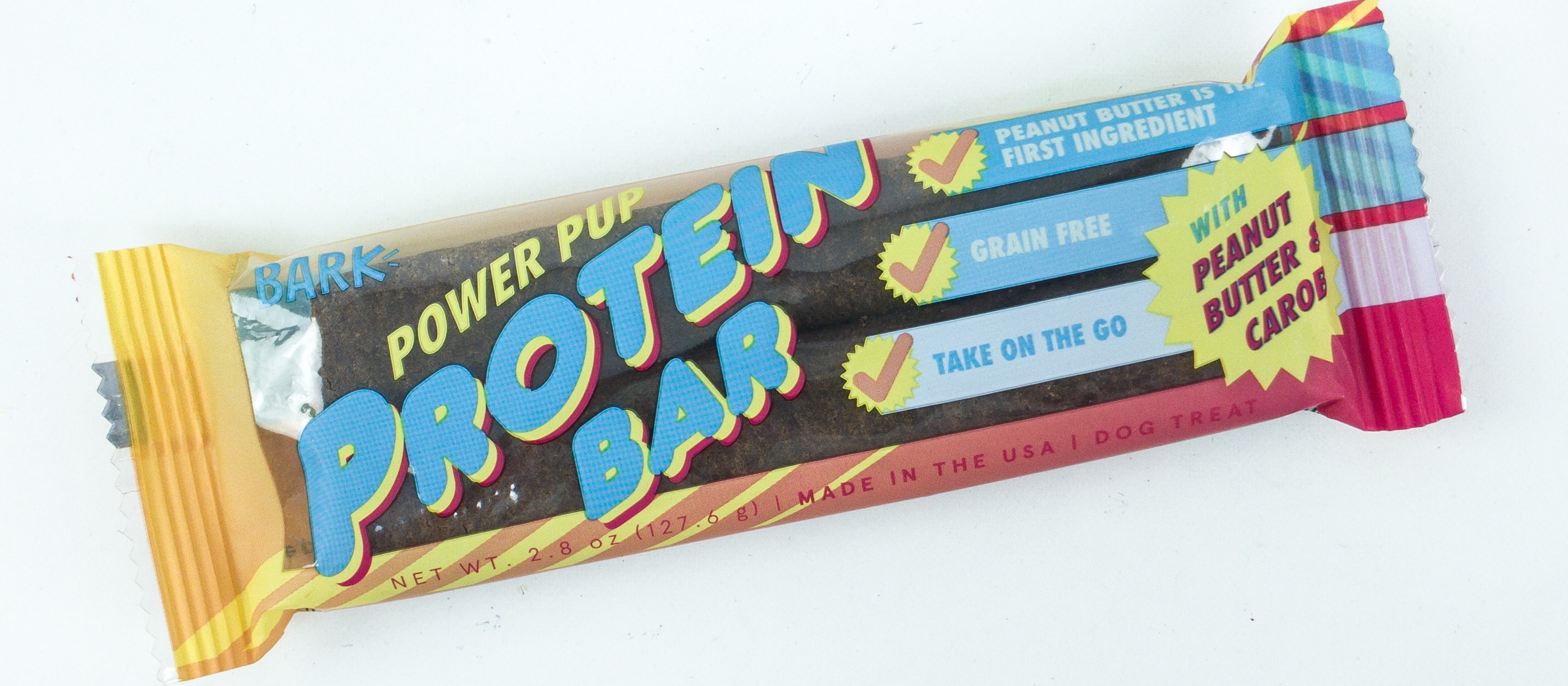 Barkbox Power Pup Protein Bar. To fuel up our dogs, they included this grain-free and all-natural snack bar. It contains peanut butter and carob, so it's also rich in protein.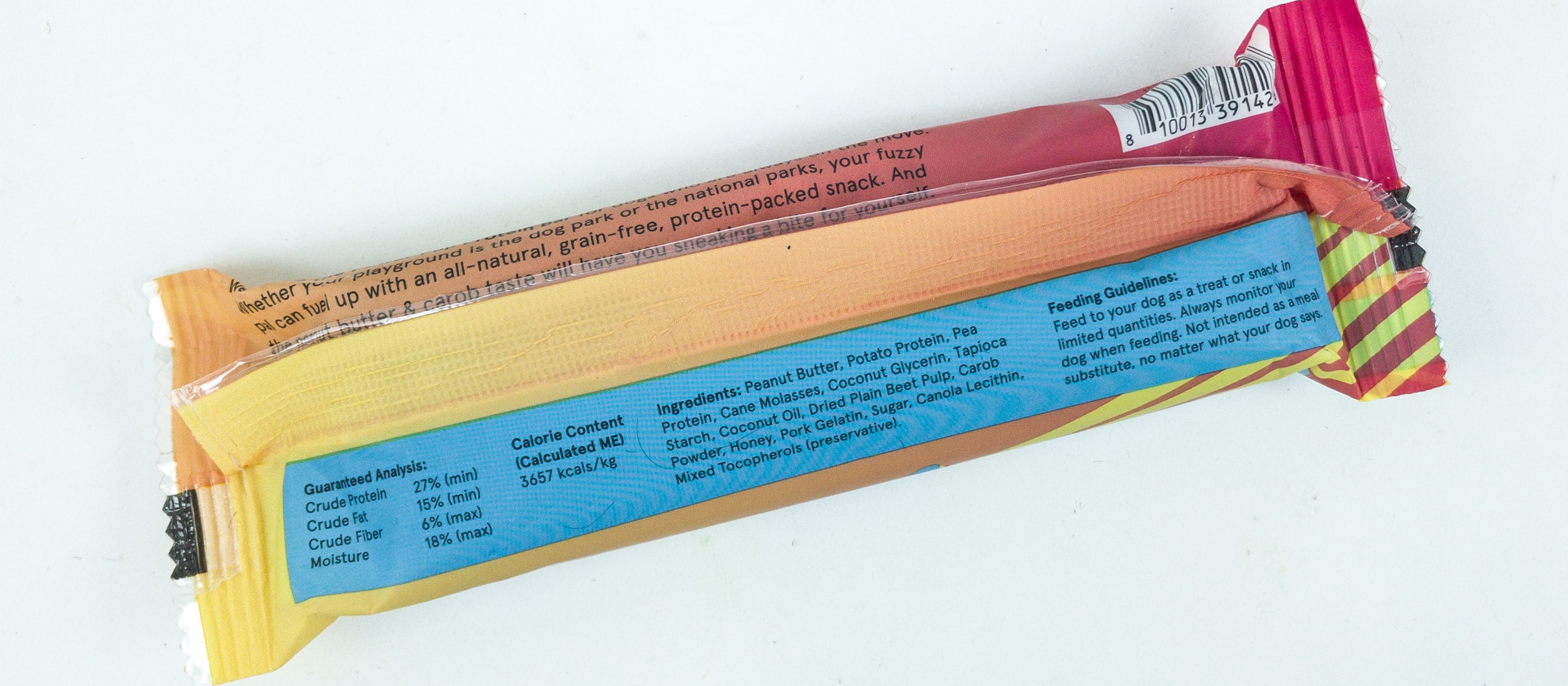 Our pups love anything with peanut butter so this was an instant hit. You can break this bar into smaller pieces too.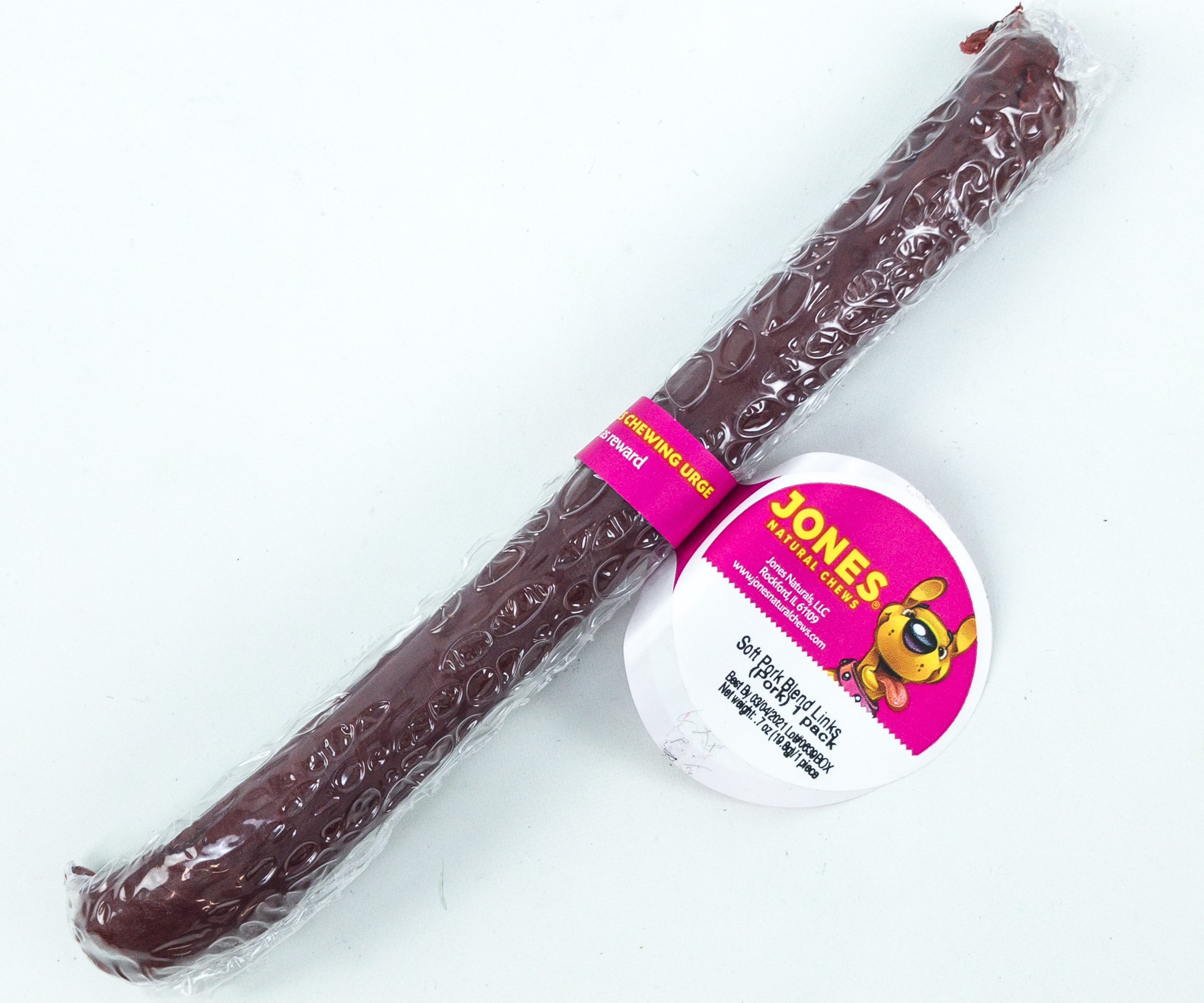 Jones Natural Chews Soft Pork Blend Links. It's an oven baked snack stick for dogs, which you can easily break down into smaller pieces. It's also ideal as a reward.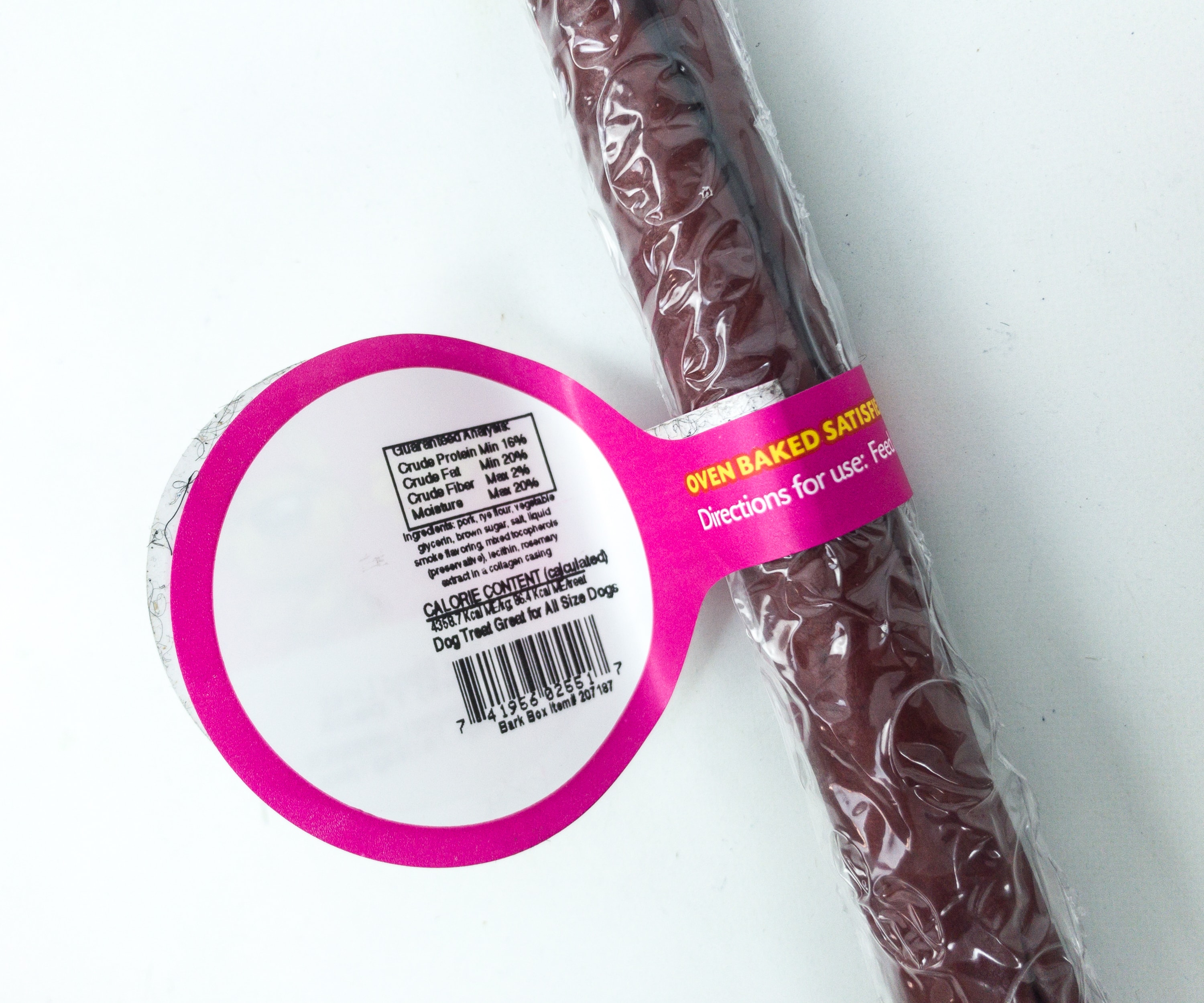 It contains pork and rye flour and packed in a collagen casing. It's ideal for all dog sizes!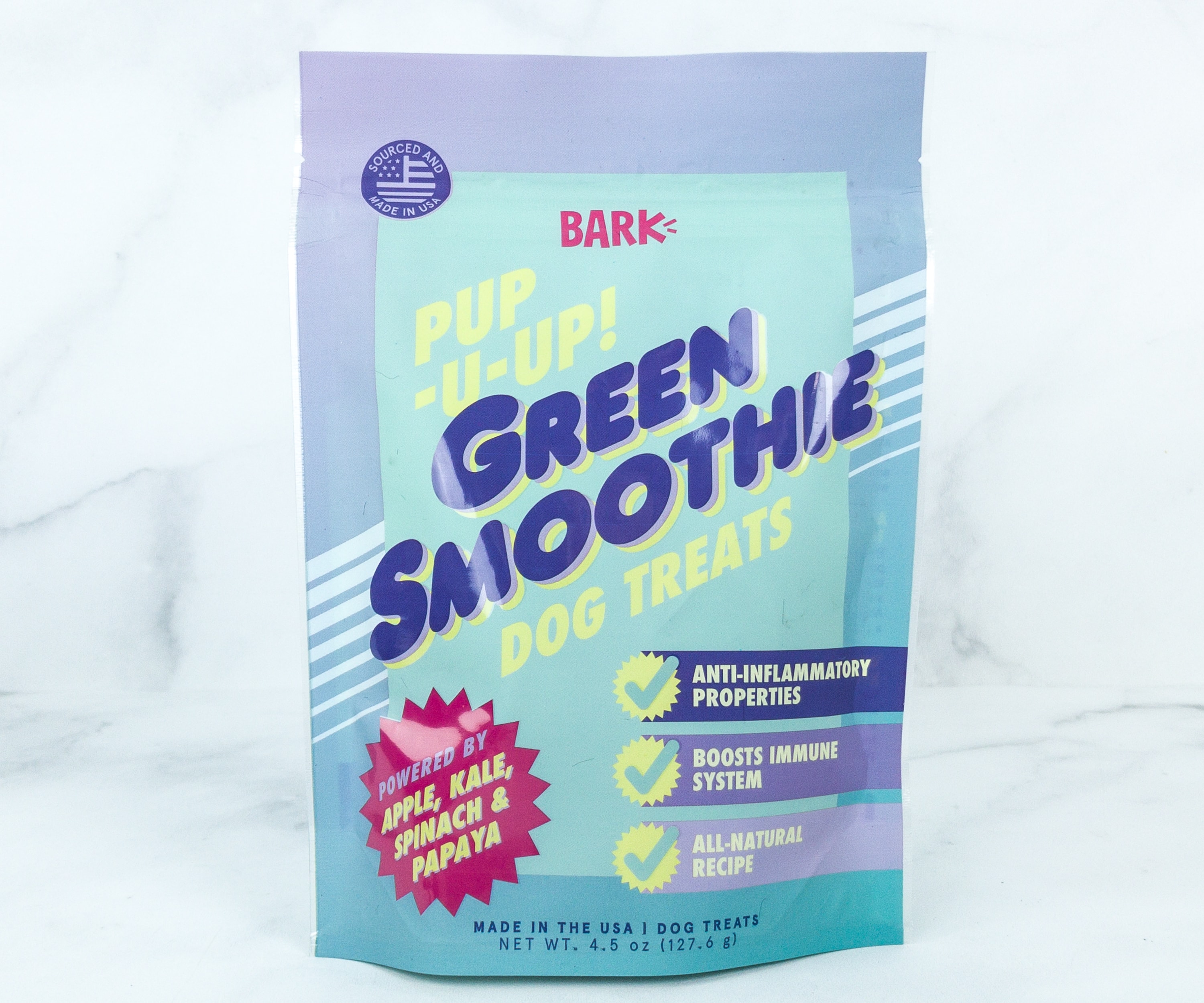 Barkbox Pup-U-Up Green Smoothie Dog Treats. Workout is best paired with a healthy diet for maximum efficiency, so they sent us health dog treats too. This one is made with apple, kale, spinach, and papaya.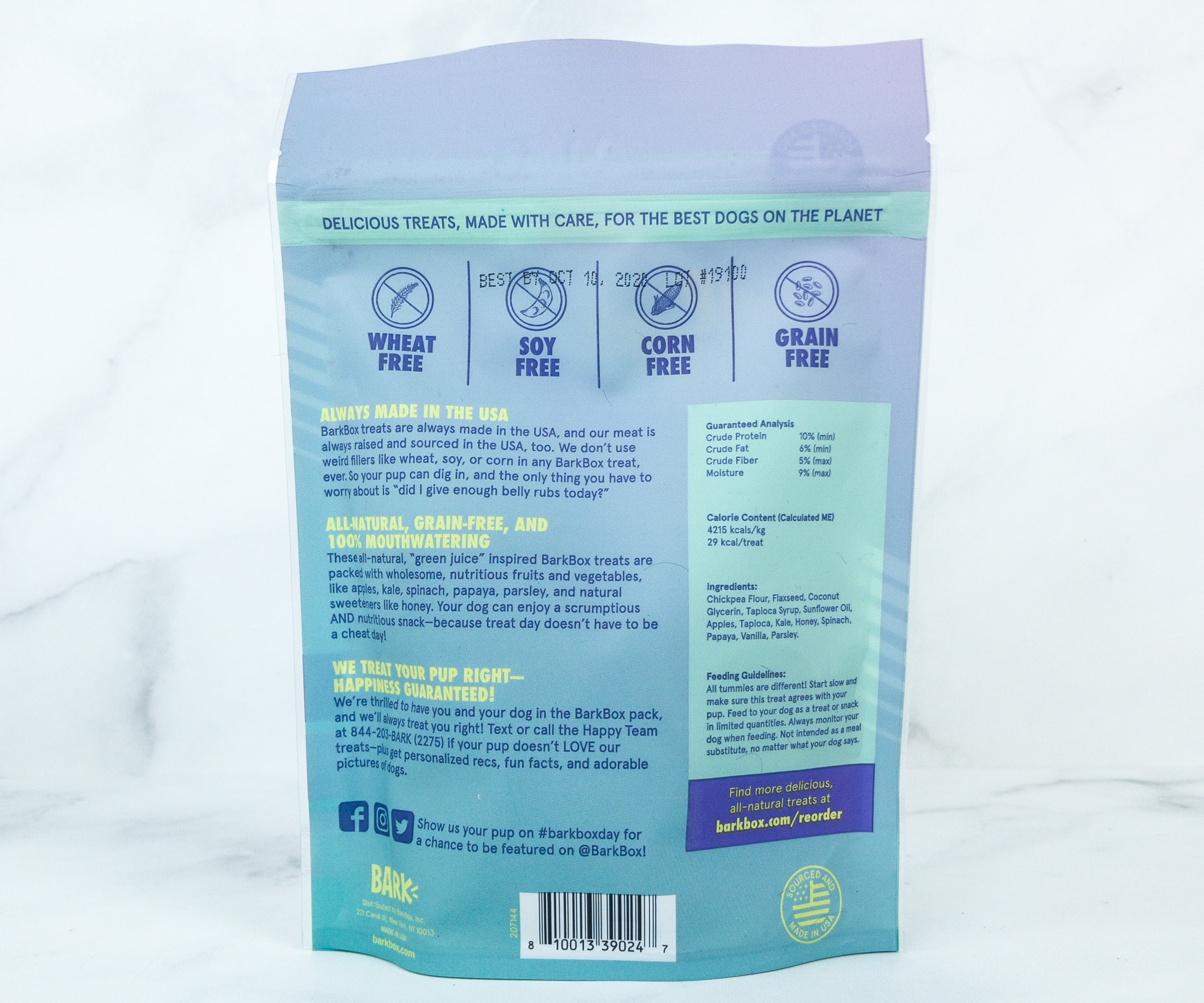 The treats were packed in a resealable bag. According to the label, these treats are wheat-free, soy-free, corn-free, and grain-free.
Each piece of this green juice-inspired treat is shaped like a button!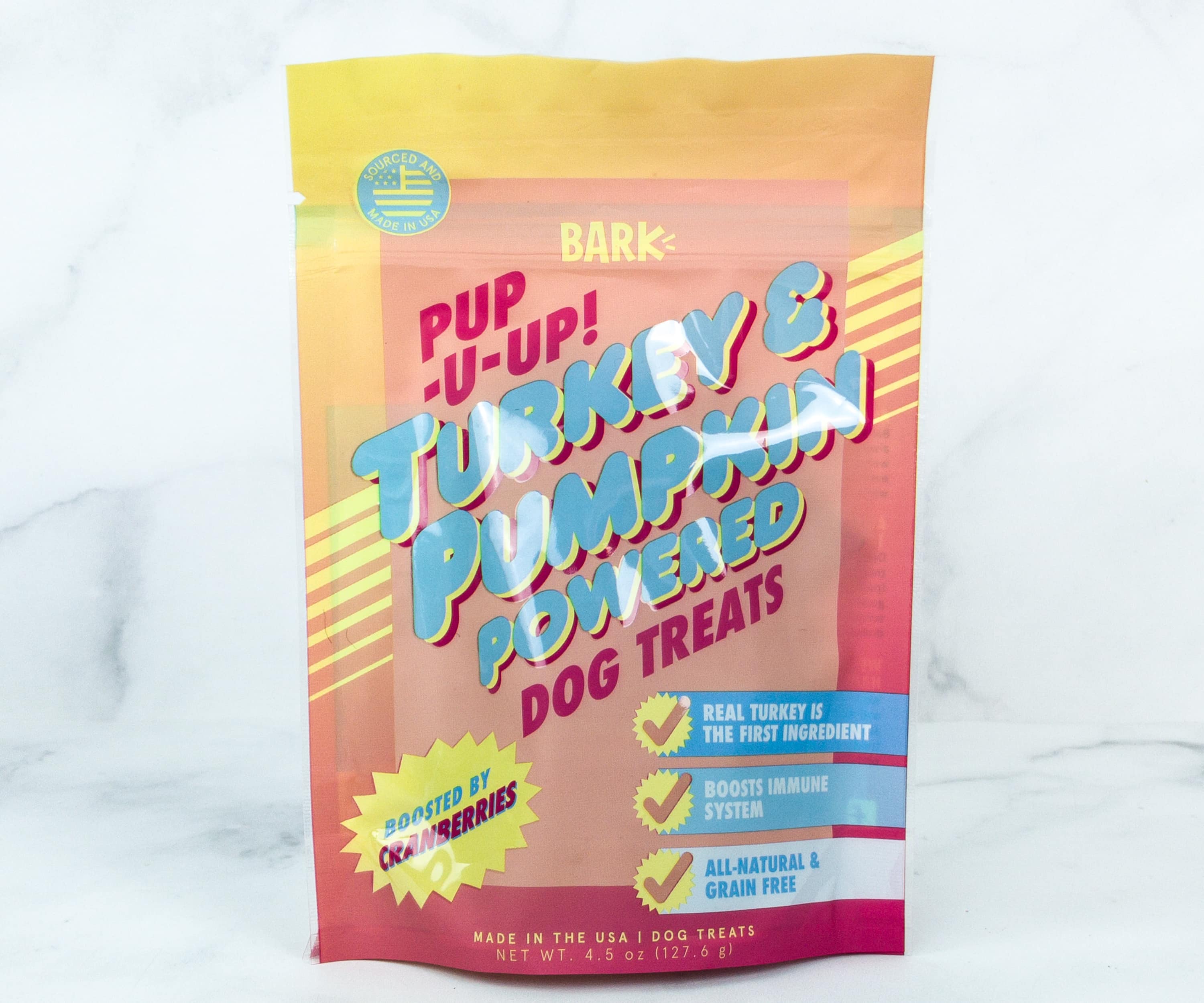 Barkbox Pup-U-Up Turkey & Pumpkin Powered Dog Treats. The second bag of treats is a combination of real turkey, cranberries, and pumpkin, which helps boost a dog's immune system.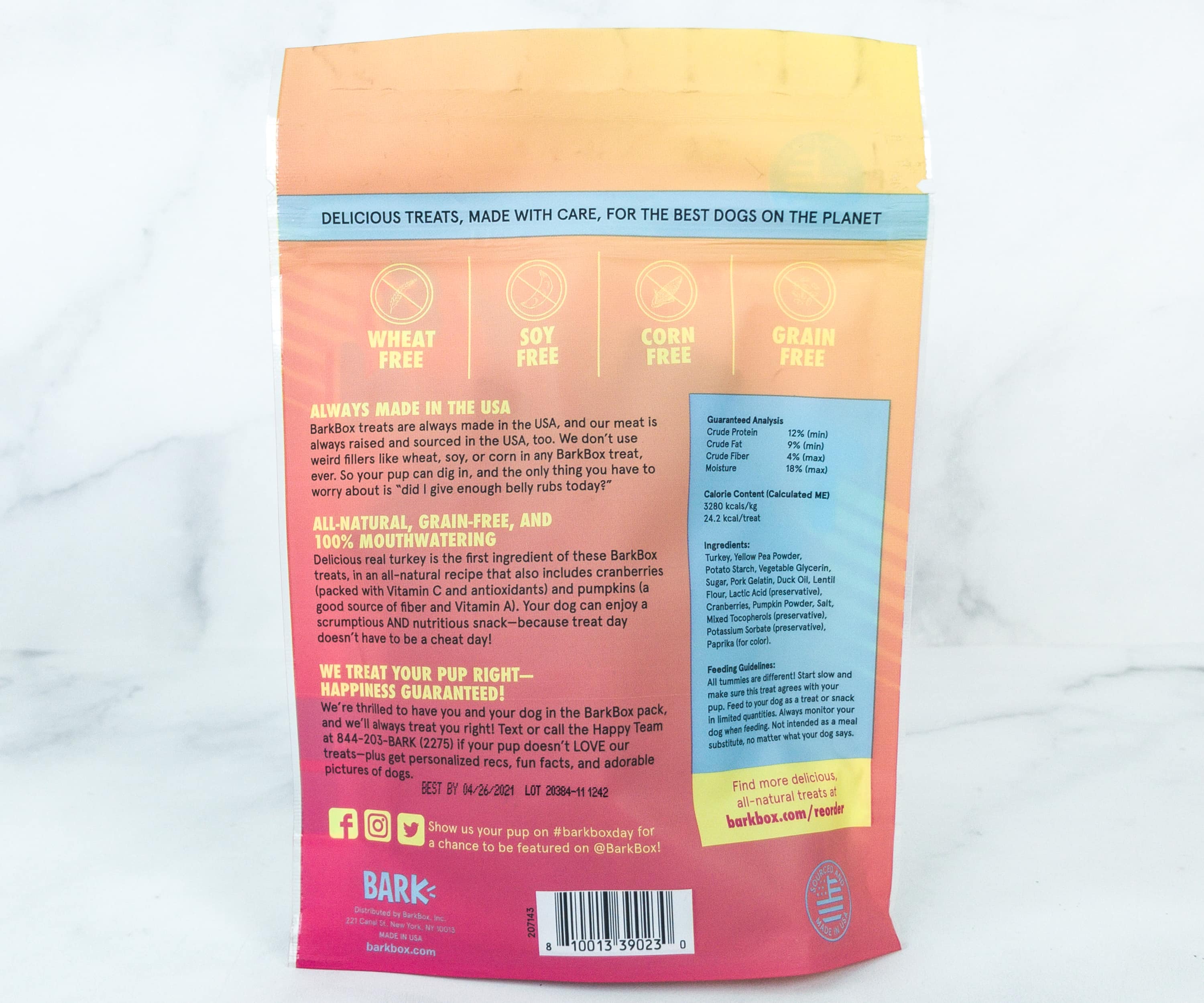 Like the first bag of treats, this is also wheat-free, soy-free, corn-free, and grain-free. It contains vitamin C and antioxidants as well.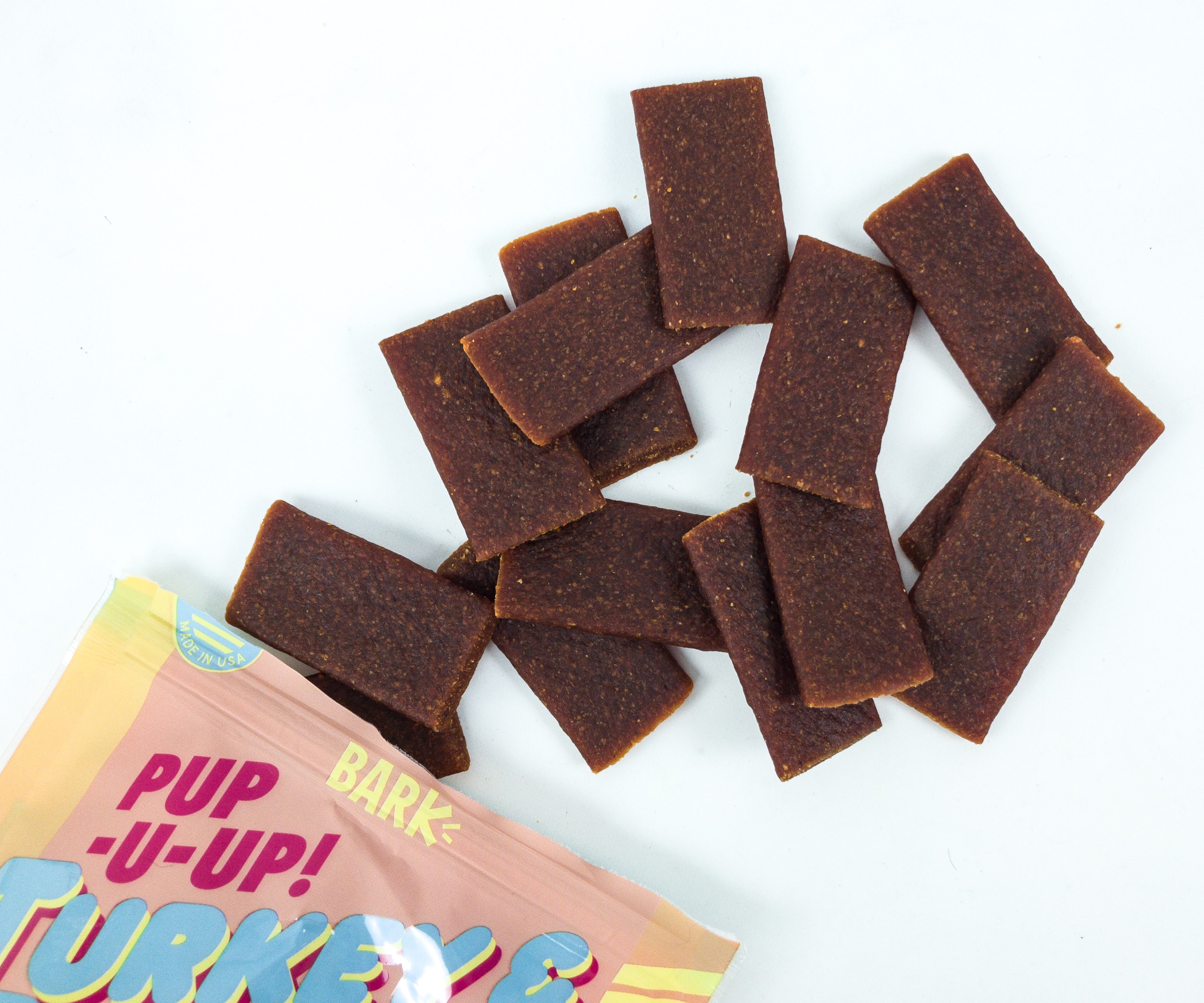 These rectangular treats are quite chewy!
It's quite a challenge to find durable toys for heavy chewers in stores, and we're glad that Barkbox is here to make things easier. They send toys that are well-designed and made with high-quality materials, coupled with treats that are all delicious and healthy for dogs. If you have a heavy chewer, you might want to give this subscription a try!
What do you think of this month's Super Chewer Barkbox?