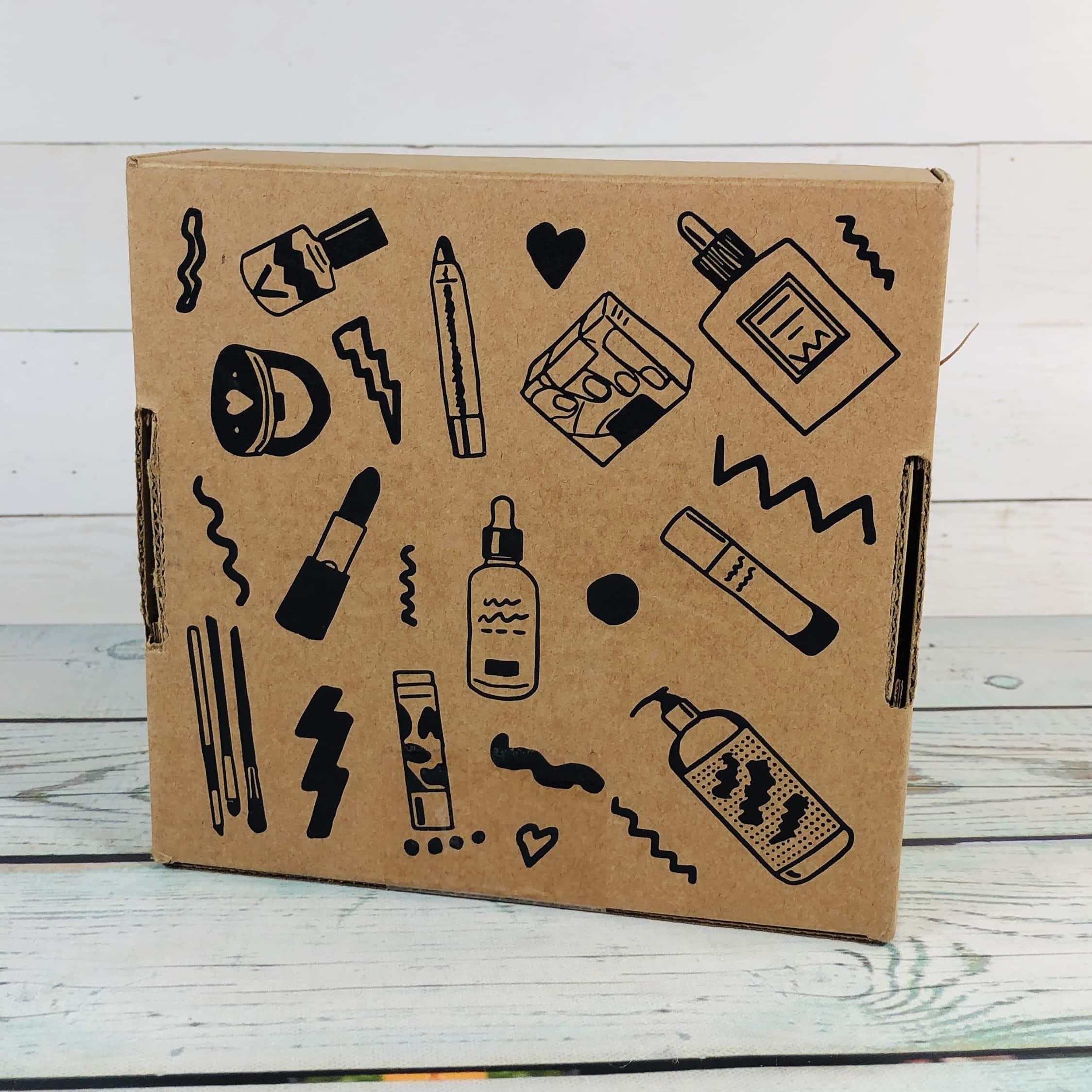 Vegan Cuts Beauty Box is a monthly beauty subscription service that sends 5 or more items ranging from unique cosmetics to luxurious skincare. Best of all, they are 100% cruelty-free and vegan, plus most items are natural and non-toxic! Monthly recurring shipments are $22.95 with free shipping in the USA (there is an additional charge for other countries). This sub is also available in 6 or 12-month terms that do not renew but that do earn you a discount.
The easiest way to discover cruelty-free beauty products without breaking your budget. Each month you'll receive a delivery of 5 or more new products to try, ranging from unique cosmetics to luxurious skincare.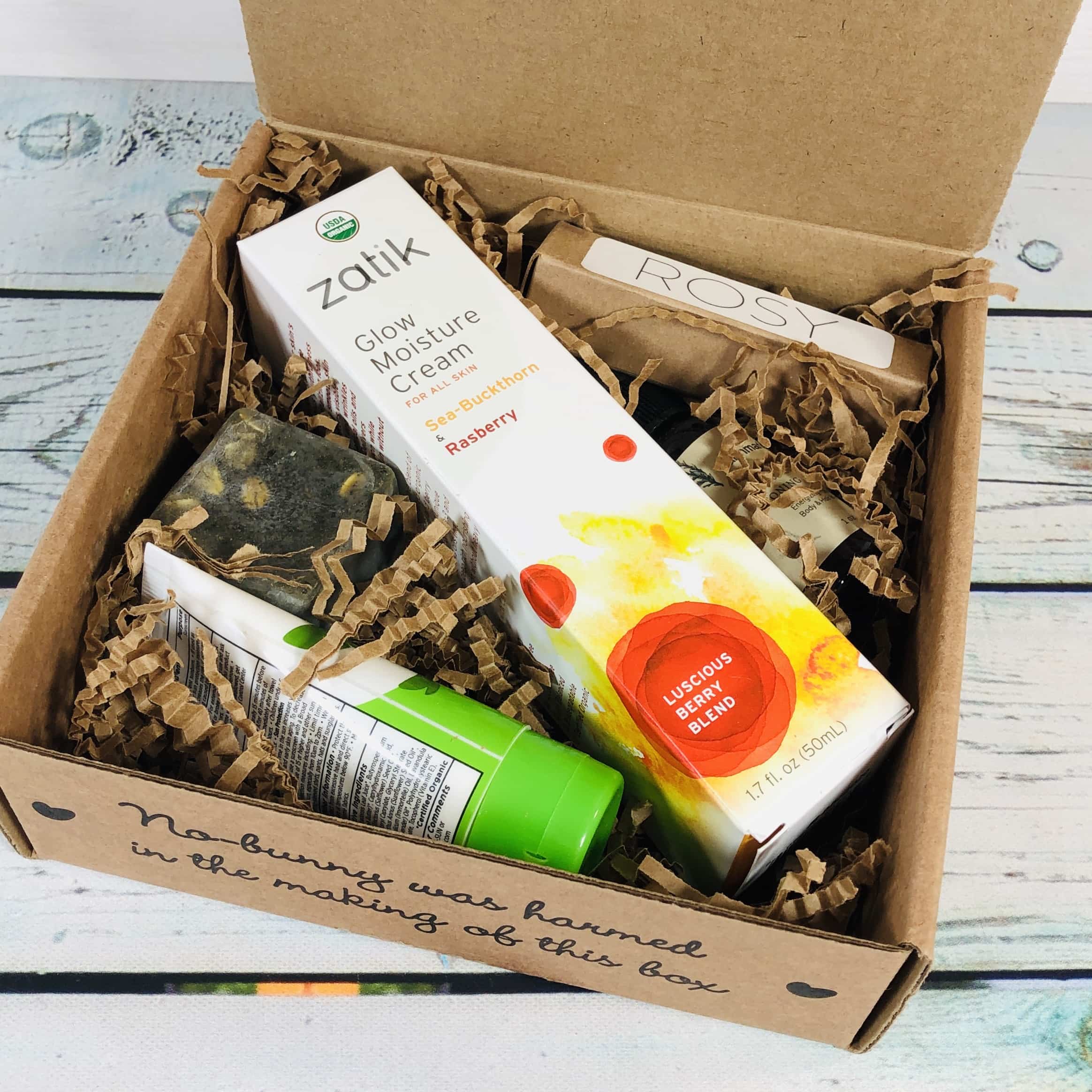 First look!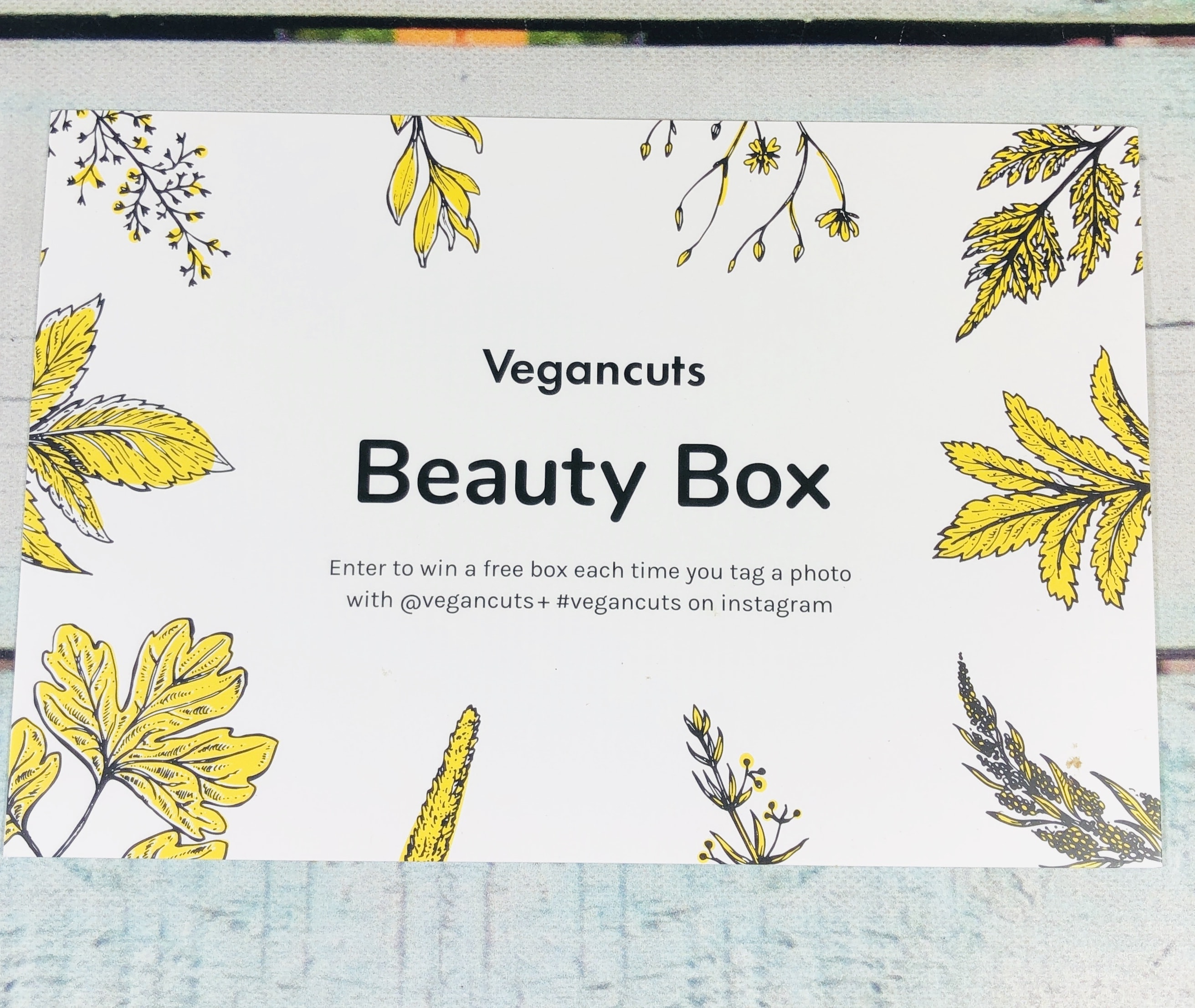 There was a product information card that gave info on how you can win a free box by sharing your box on social media. Vegan Cuts doesn't offer customization and sends items that are suitable for almost everyone. They promise not to send foundation or other items that match a specific skin tone and instead send makeup items that are as inclusive as possible with possible variations in shades. They also promise a value of at least $30 but have sent boxes that are significantly above that mark. Vegan Cuts sends deluxe "travel" sized or full-sized products and rarely sends single-use packets.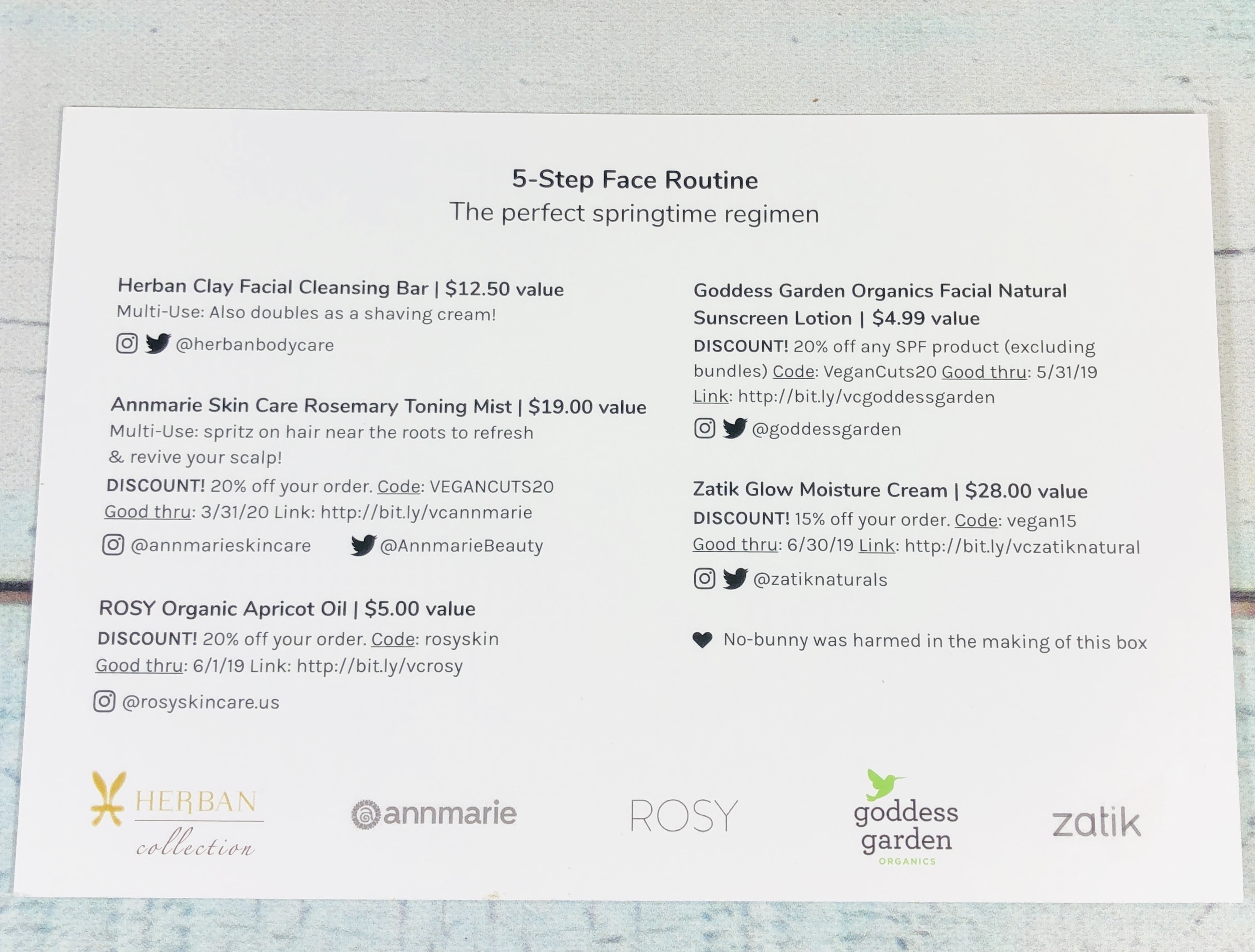 The flip side of the card listed each item and the retail value. The April 2019 box theme is 5-Step Face Routine! I thought this was a neat idea!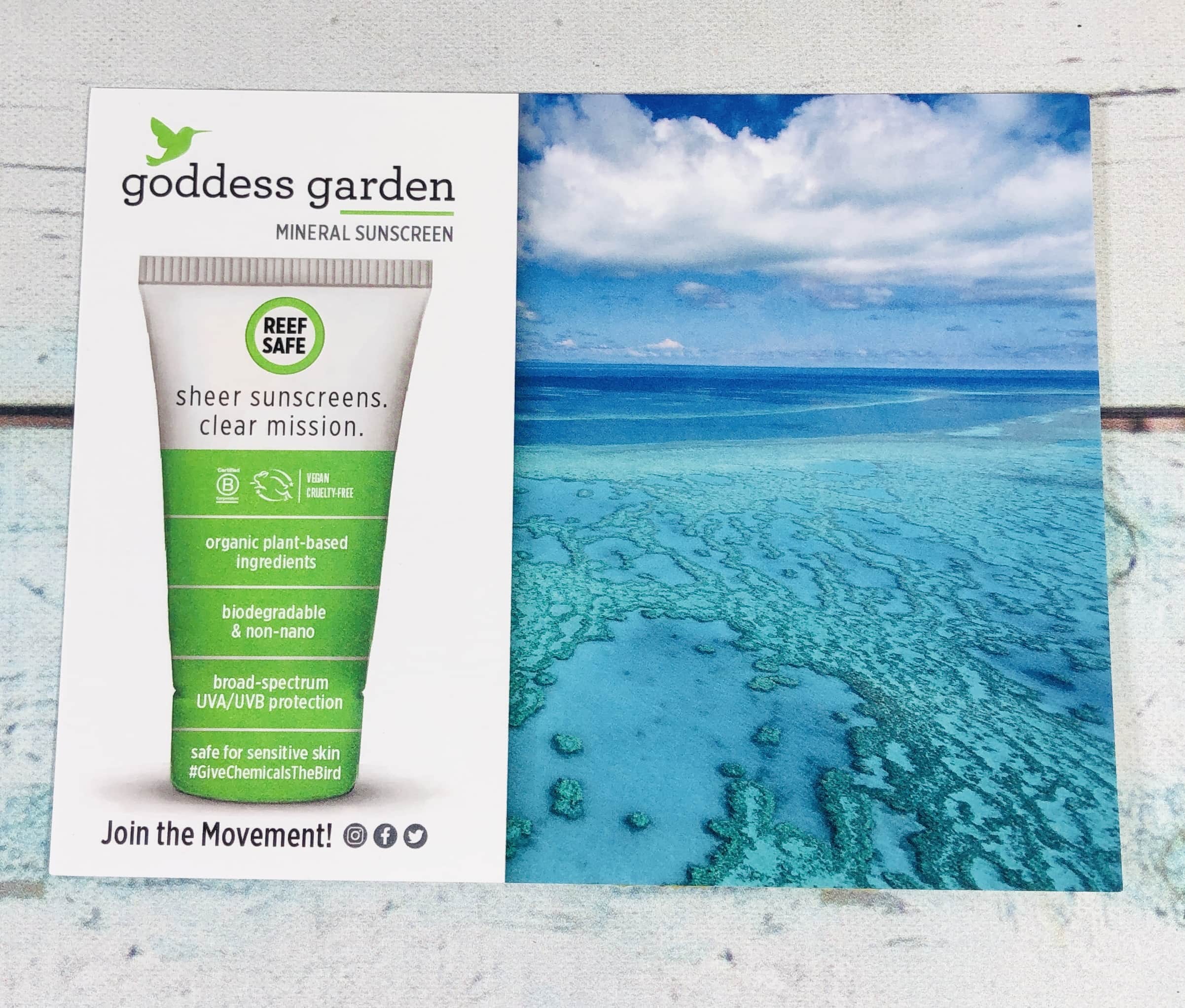 I received a card from one of the featured vendors with a $2 coupon for a sunscreen purchase in-store.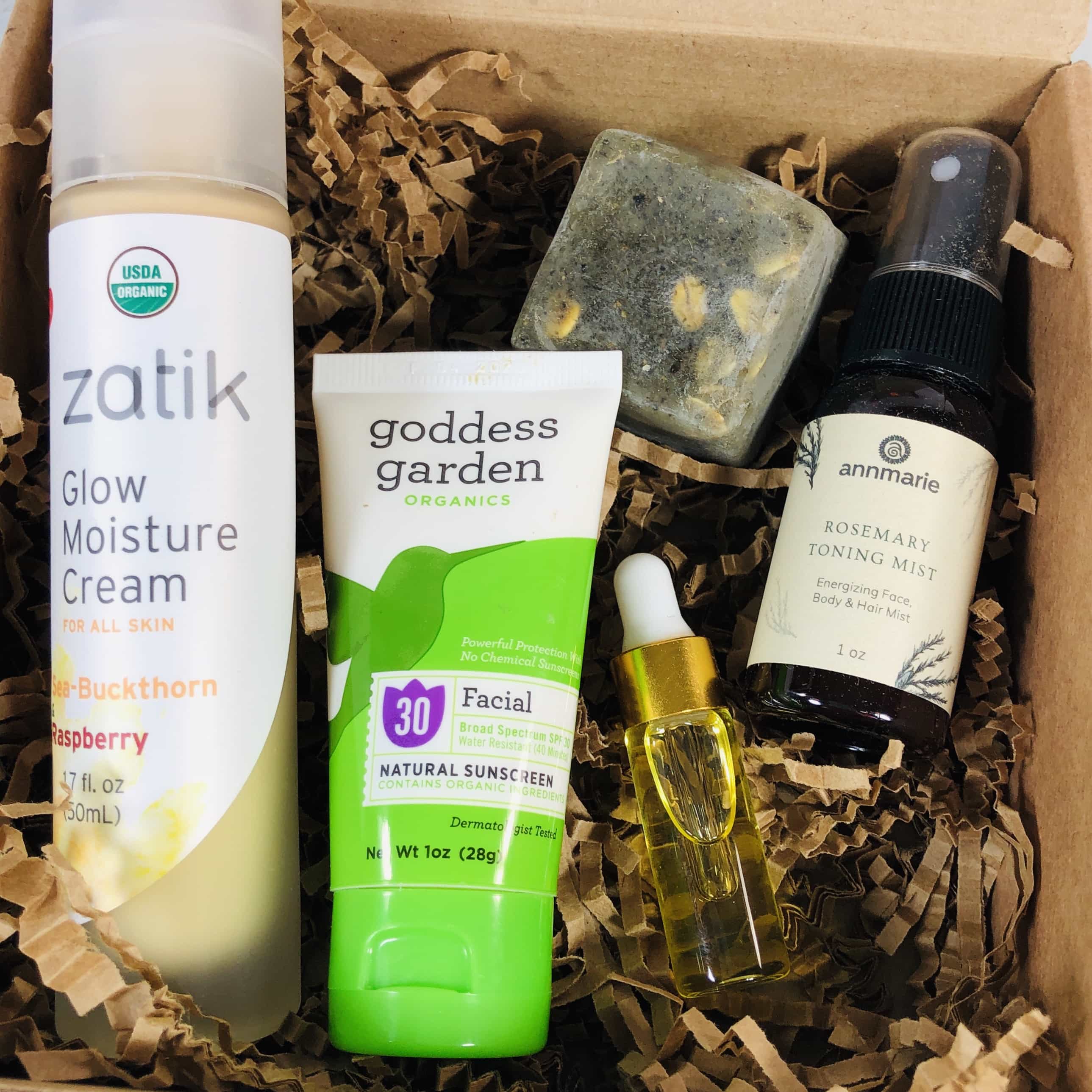 My items came in a box this month (they were shipped in a mailing envelope the past few months) and were cushioned with shredded paper squiggles.
Everything in my box! The soap rubbed off on the box and a few of the items so if the products don't look pristine that is why, it's just soap.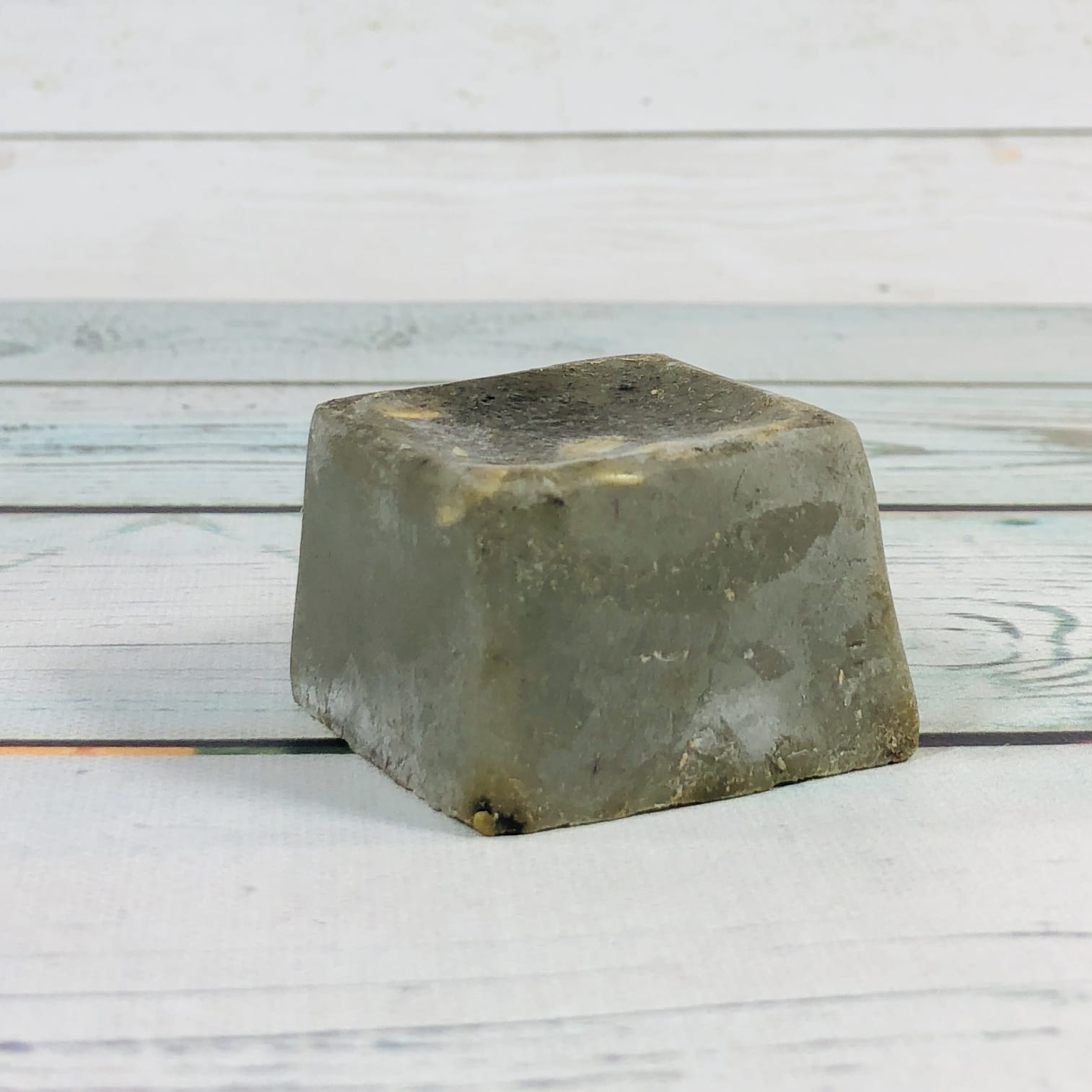 Step One: Herban Clay Facial Cleansing Bar ($12.50) I think this is the priciest bar of soap I've ever received! No size was listed on either the soap or the website so I went with the value listed on the card.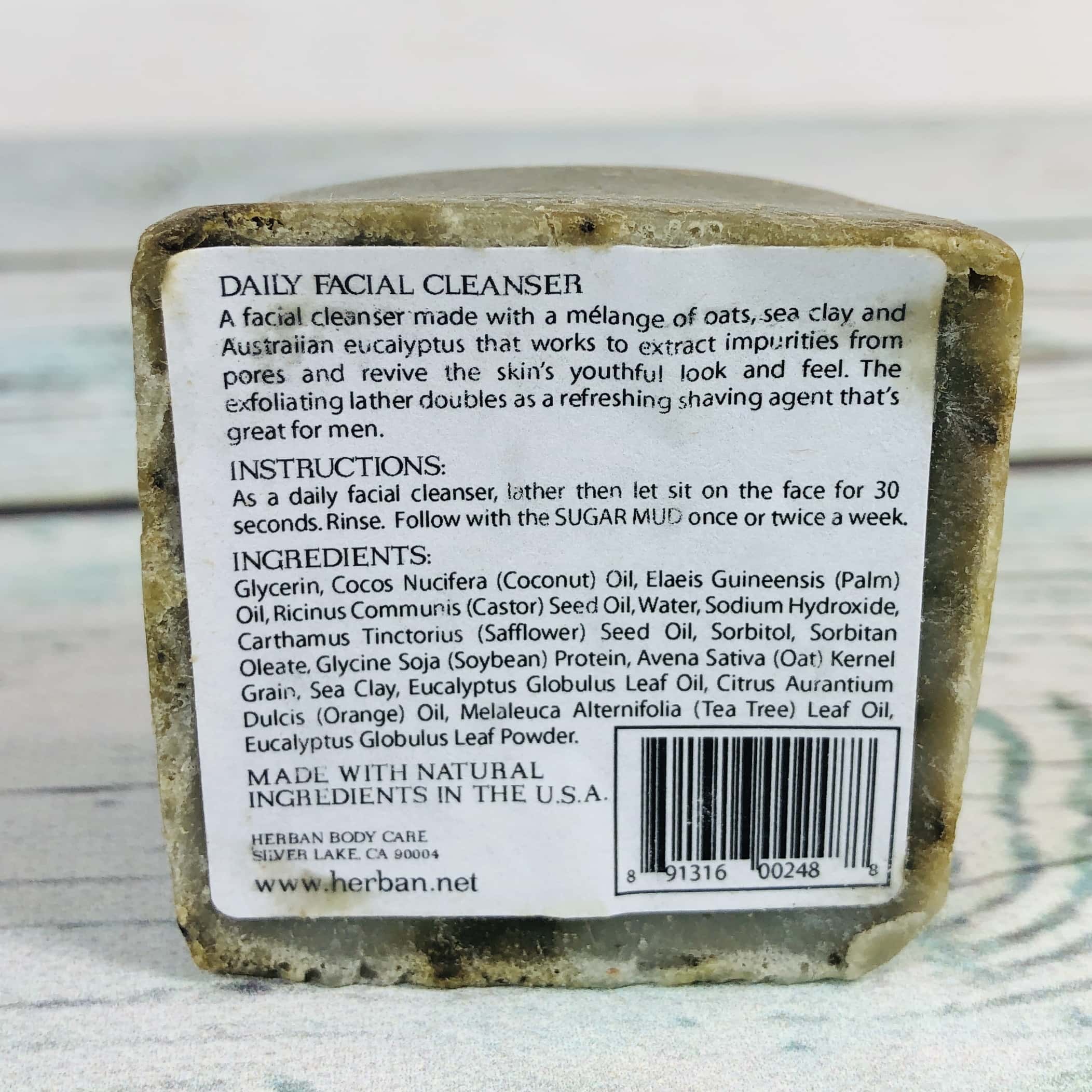 Ingredients were listed on the soap.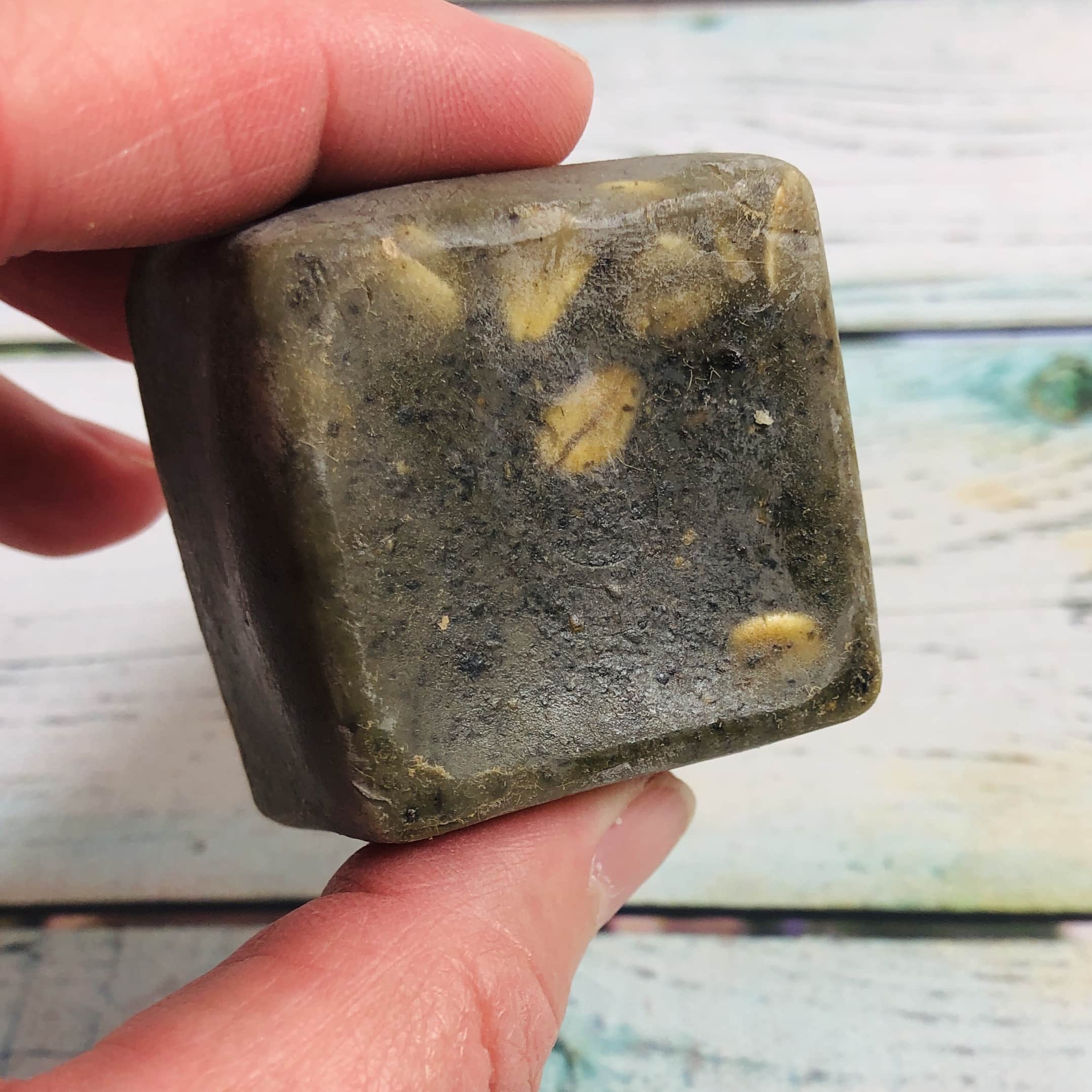 You can see pieces of oatmeal and the soap smells herby. The soap doubles as a shaving cream and may help prevent ingrown hairs.
Step Two: Annmarie Skin Care Rosemary Toning Mist ($19) can be used on face or hair, and the rosemary is refreshing.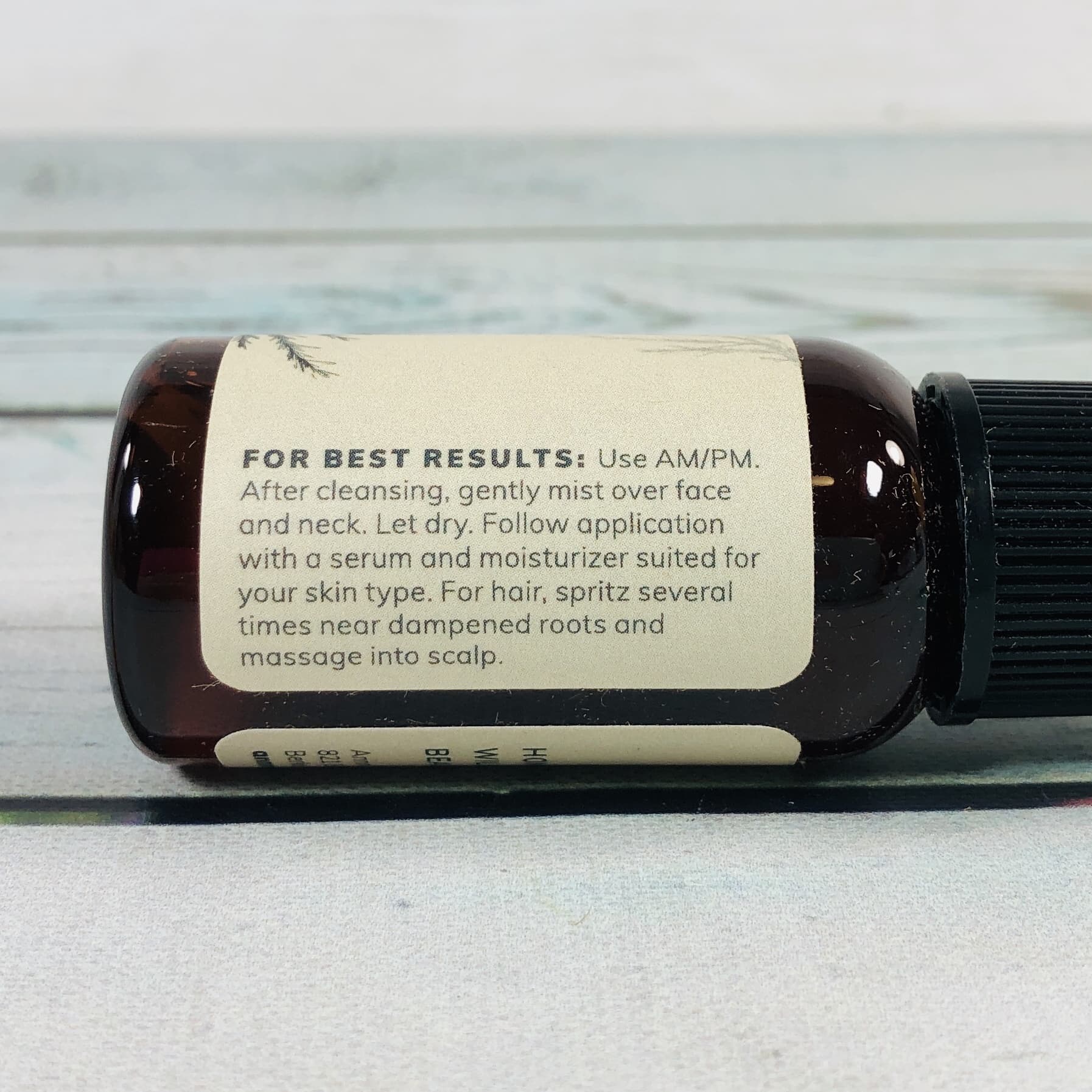 Ingredients weren't listed but rosemary water; aloe juice, willow bark, thyme, neem, and aspen bark extracts; and sodium ascorbate (a salt) were the items listed on the website. It also says this is best for oily skin but I gave it a try after cleansing. It is meant to be sprayed on the face or hair, but I sprayed it on a cotton pad to go over my face and remove traces of makeup. This backfired because the product isn't clear. It has a piney scent thanks to the rosemary and left my skin feeling refreshed.
Step Three: Rosy Organic Khubani Oil ($5) I am a fan of simple oils for my skin, and this one has only one ingredient.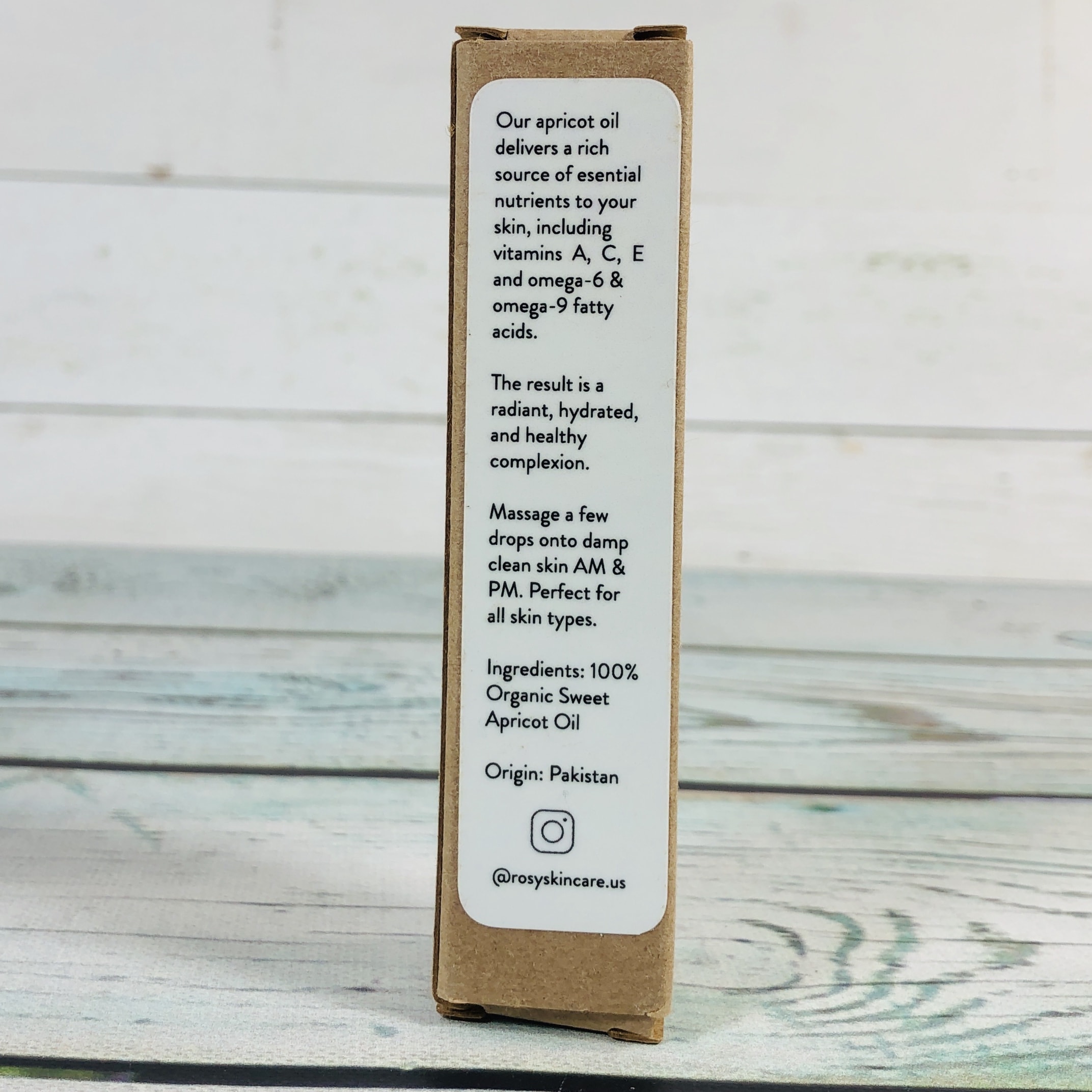 It is made of apricot seed oil, which is full of vitamins and omega fatty acids. This oil may calm skin conditions like acne or eczema.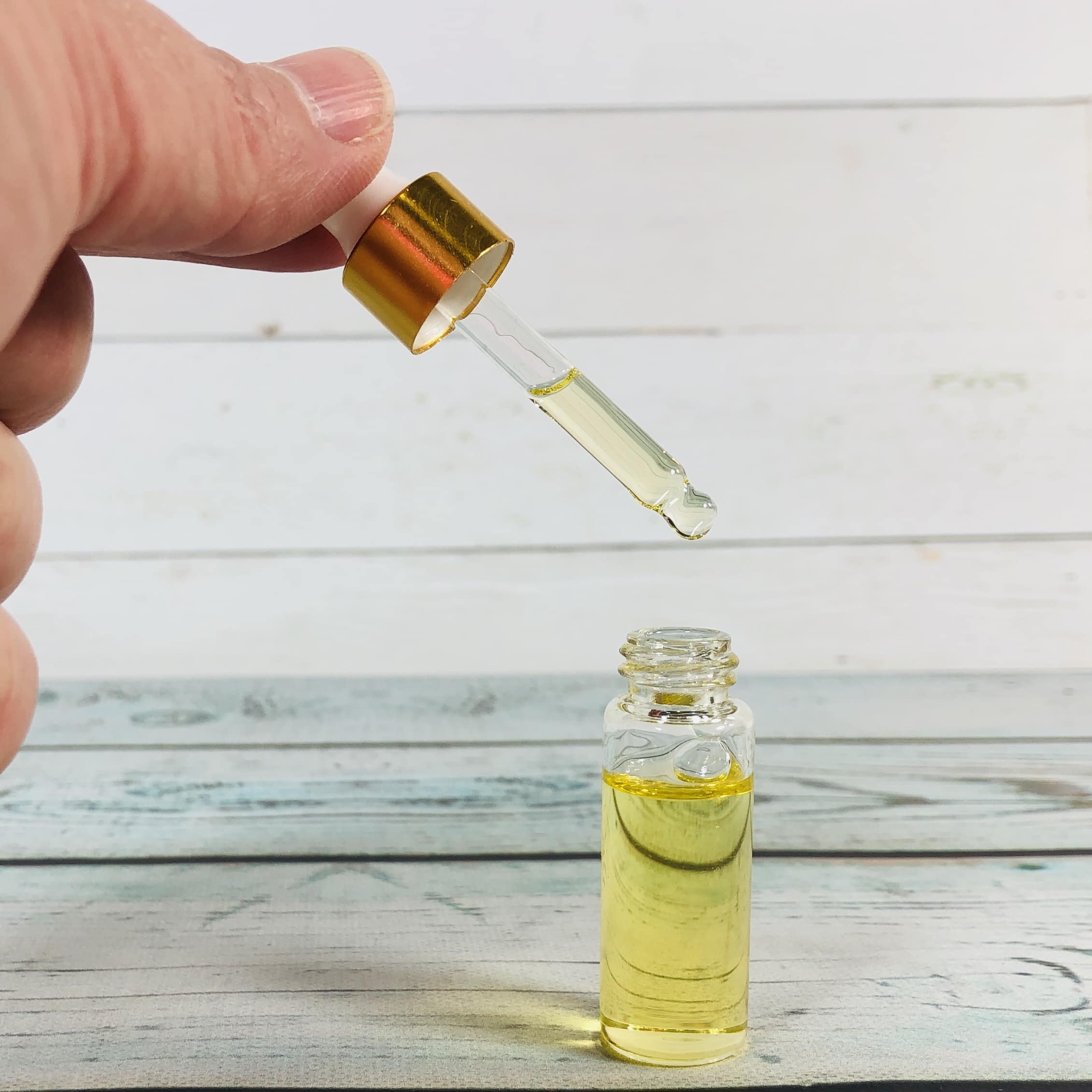 I was expecting the oil to smell like almonds, but there was also a smokey note to it that I liked. I applied a couple of drops to my face after cleansing and my skin absorbed it quickly. I really liked this product!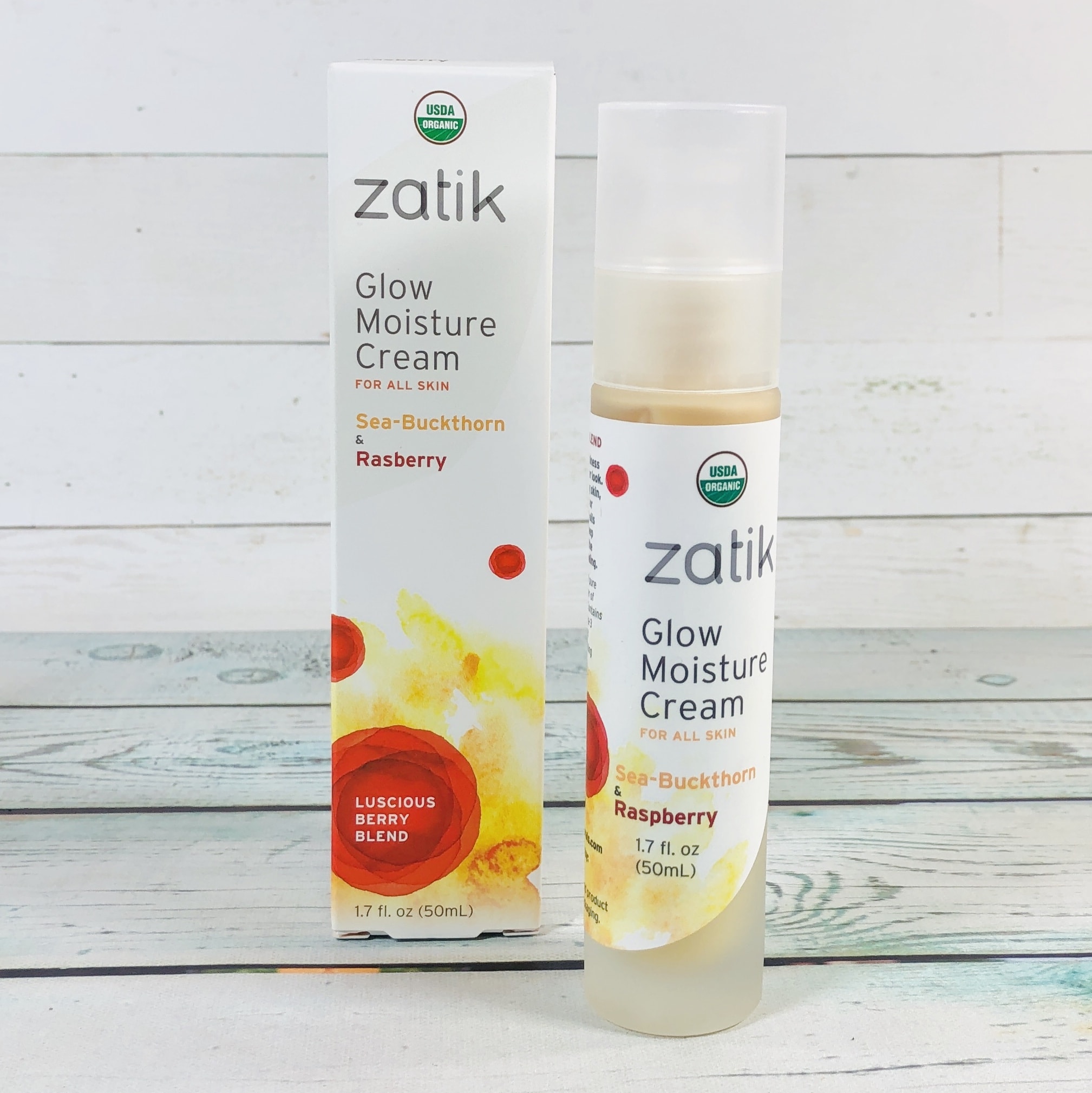 Step Four: Zatik Glow Moisture Cream ($28) is meant for dry skin and is supposed to help skin feel smooth without making it greasy and while helping to "soften visible fine lines and wrinkles".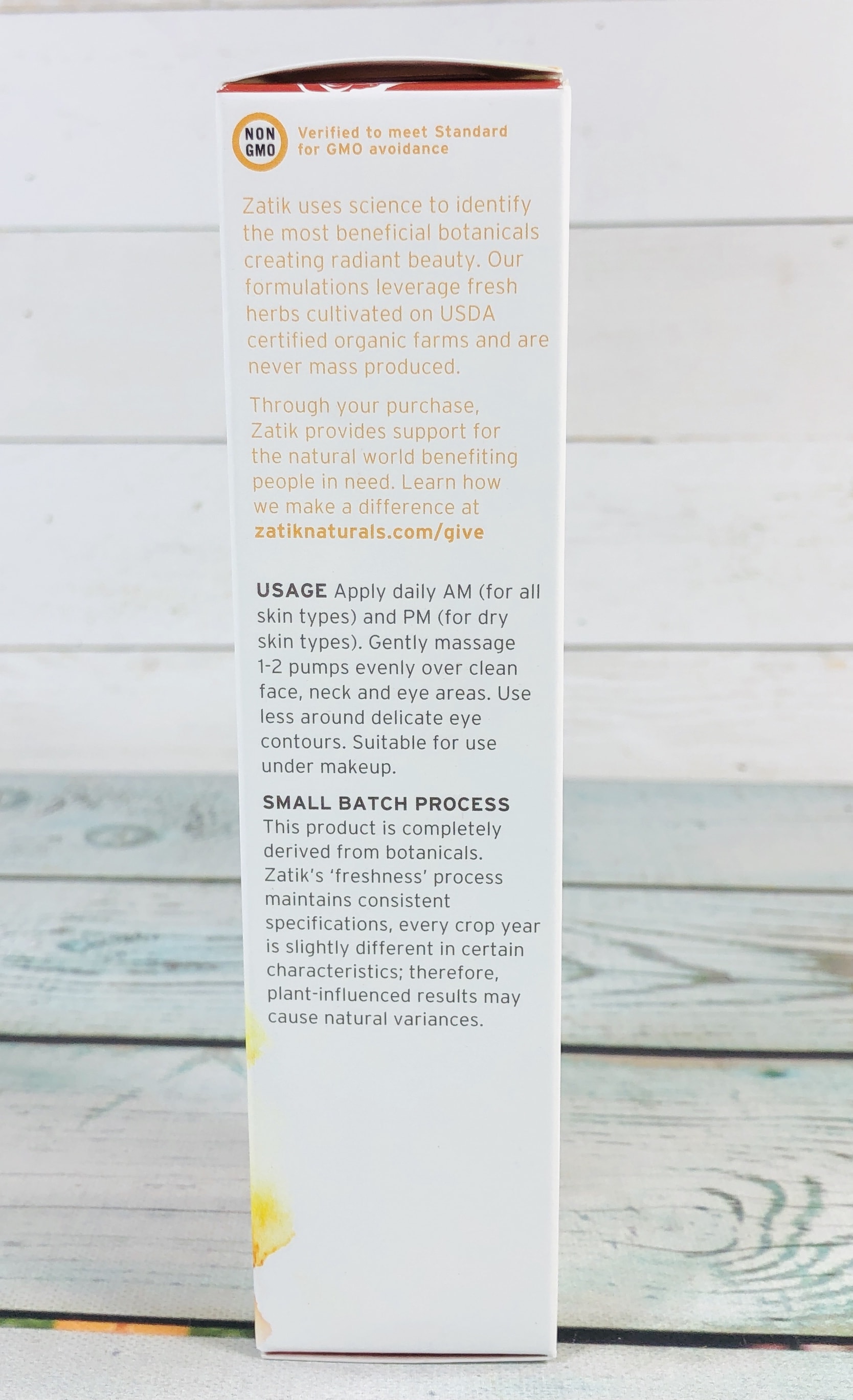 Instructions say to use twice a day for dry skin, or just in the morning for other skin types.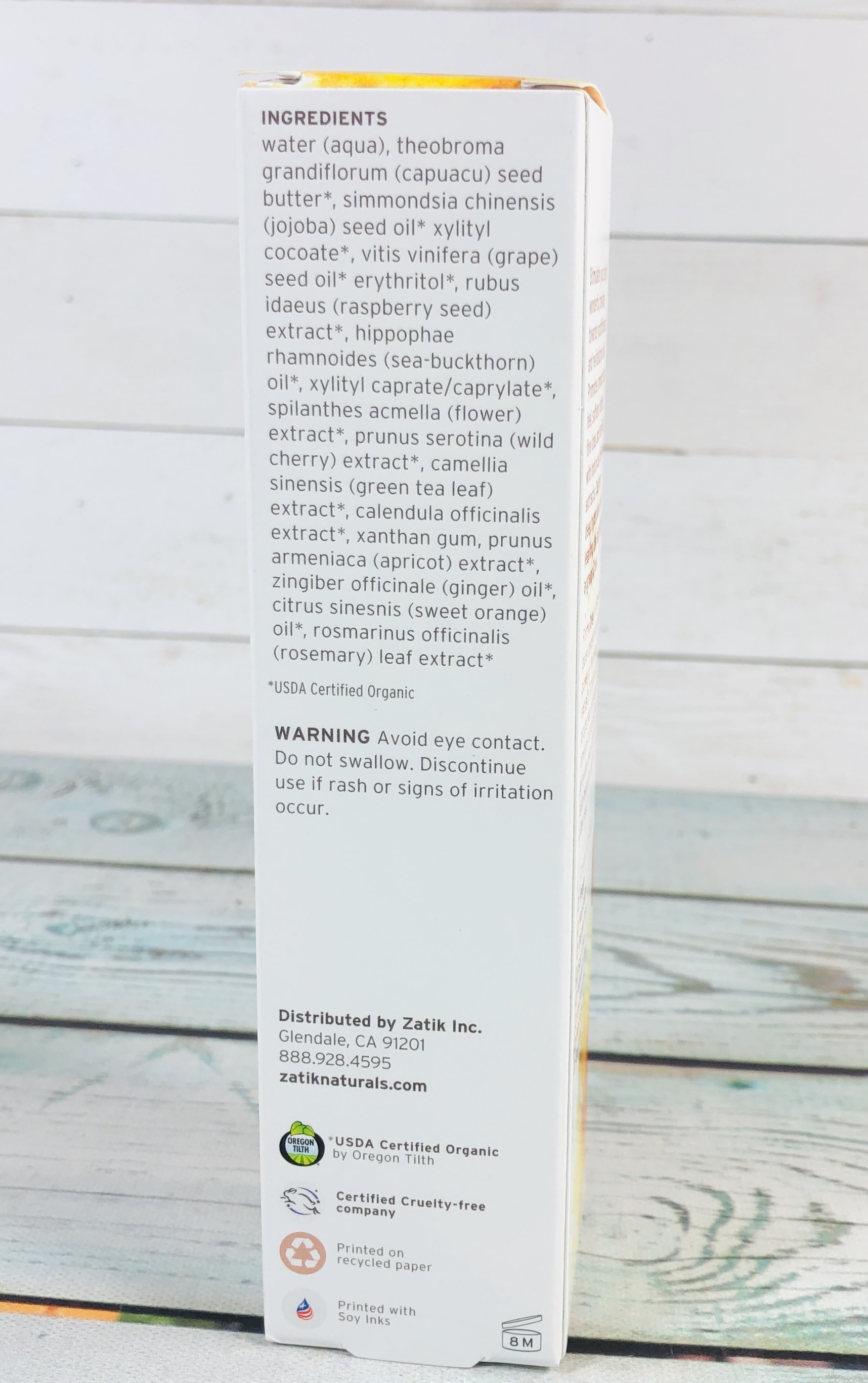 Ingredients are listed on the box and include jojoba and grape seed oils along with various plant extracts such as sea buckthorn and green tea. When I went to use it I noticed that it had an awful scent, so bad that I didn't want to use it on my face. I gave it a good shake and tried again on the back of my hand. It felt nice but again, while I could smell the orange extract, the sour smell was overwhelming and renders it useless to me.
Step Five: Goddess Garden Organics Facial Natural Sunscreen Lotion ($4.99) I was most looking forward to this product. I wear sunscreen daily and wanted a natural product for my face. Plus, it is reef-safe to help the environment. If you aren't familiar with the two major types of sun products, there is the chemical type that actually absorbs the sun's rays, and mineral ones that reflect the sun's rays. This is a mineral-based sunscreen.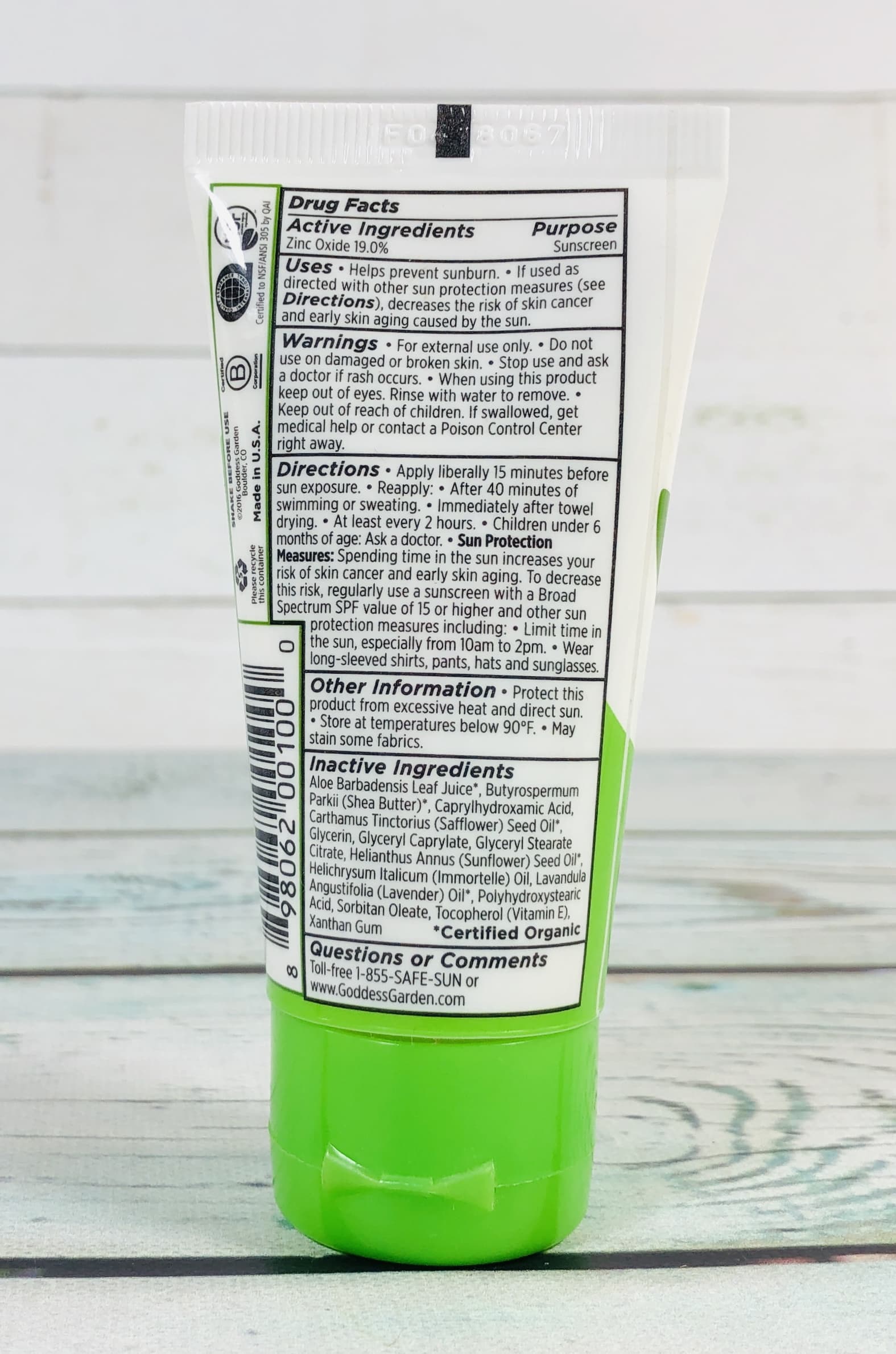 Ingredients are listed on the label. I applied this after cleansing and have to say I was very disappointed. I shook the container well but while applying, the product separated. I kept rubbing and eventually (after a whole lot of rubbing) it was on my skin and not in big white patches. I then proceeded to blow dry my hair, and my hair kept sticking to my face. The product was uncomfortably tacky and oily. I have dry skin and don't mind some oiliness, but this was excessive. I would not be able to apply makeup over this product. The smell was fine, sort of like lavender, but I ended up washing this off so I could start all over again. I tried again later on the back of my hand and had the same experience.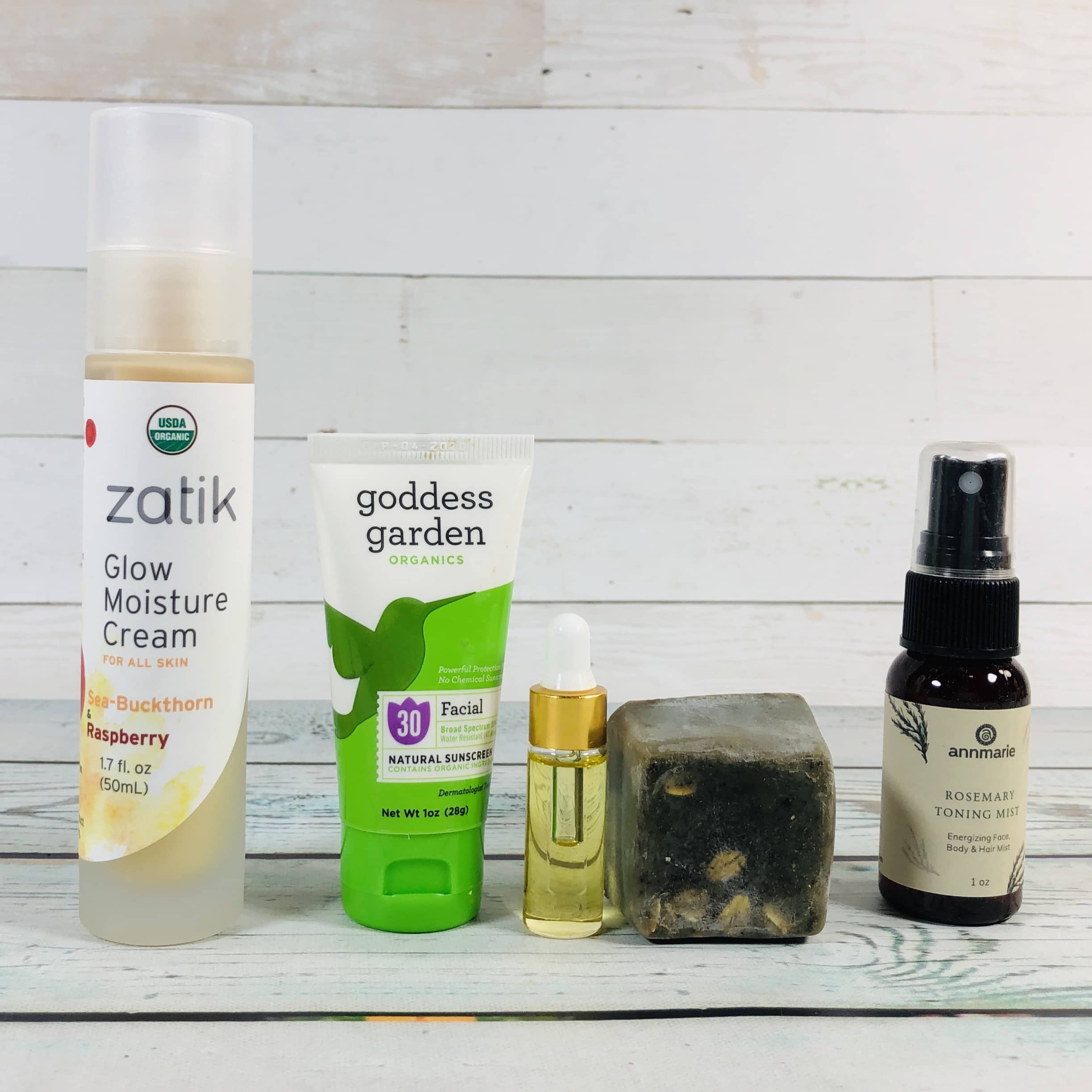 I was super excited to see the April theme from Vegan Cuts and like the idea of a 5-step facial program, however, some of the products were a miss for me due to consistency or scent. My favorite item was the face oil – it is simple and worked well. The toning mist was also nice and I can get a lot of use from it, as with the soap. While I was excited to try the glow cream and sunscreen, they seemed like maybe they were off, even though they weren't expired. The value for the April box was around $69.49!
What do you think of this month's Vegan Cuts Beauty Box? Let me know which product you're loving in the comments!