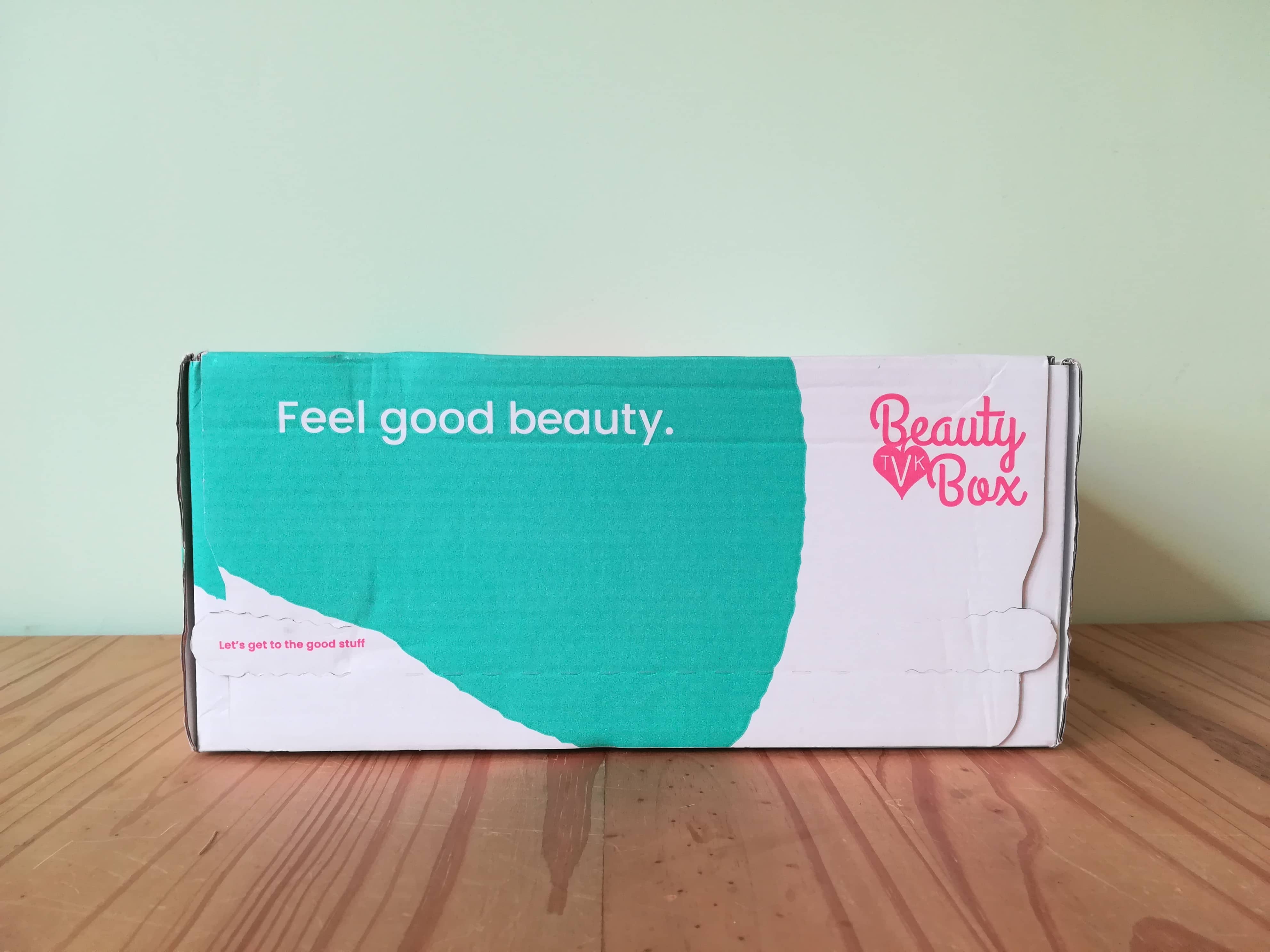 The Vegan Kind is the UK's most popular subscription boxes for vegans. The Beauty Box delivers a mix of vegan skincare, cosmetics and beauty products quarterly.
UPDATE: Since February 2018, The Vegan Kind Beauty Box is shipping bimonthly. Read more about it here.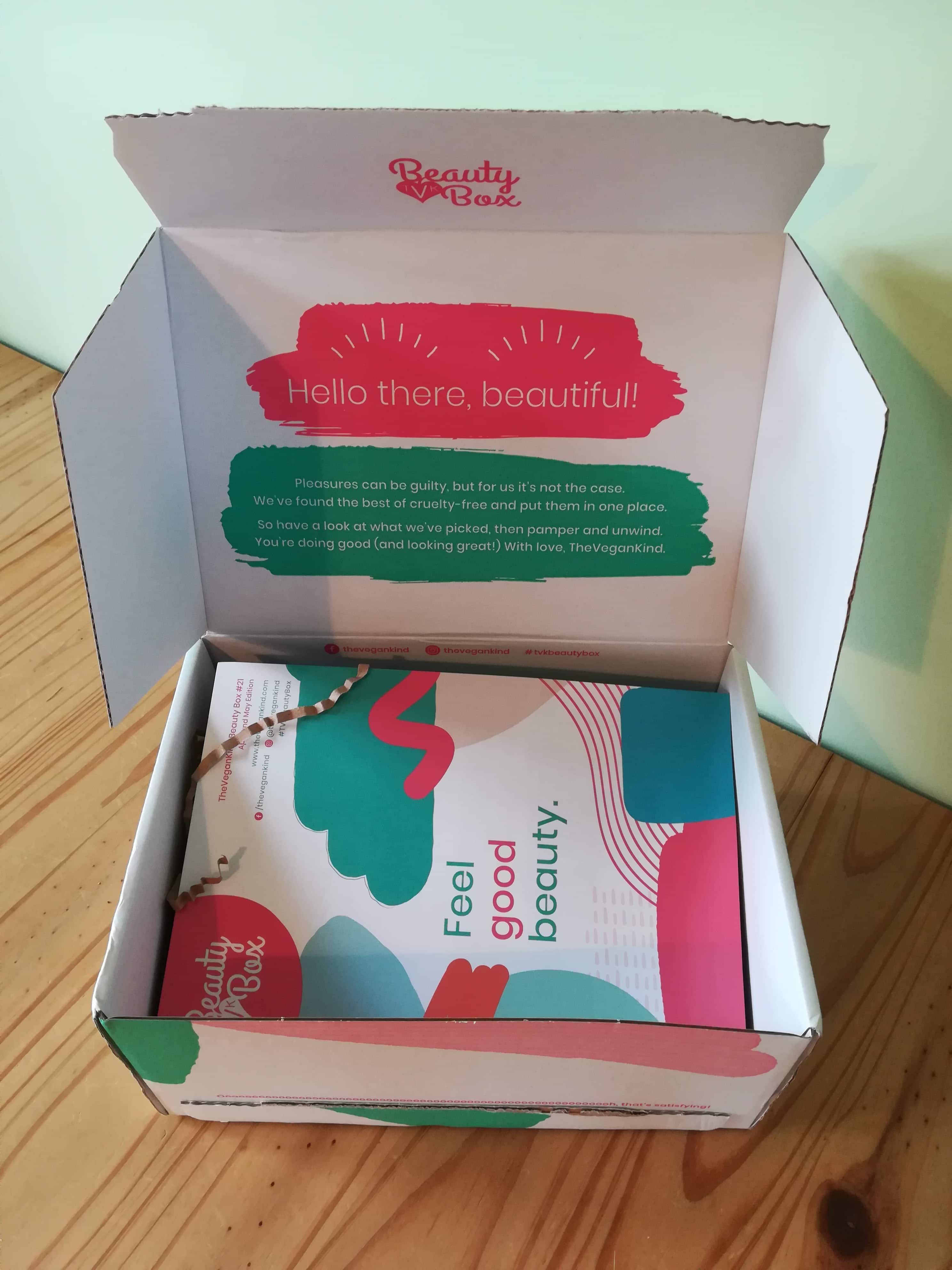 This quarter's TVK Beauty Box arrived in a sturdy little box styled out in pretty pastel colours. A little bit of crinkle cut shredded paper keeps the contents safe.
DEAL: Get £5 off your first box! Use coupon code VEGAN.
This quarter's box features 6 products.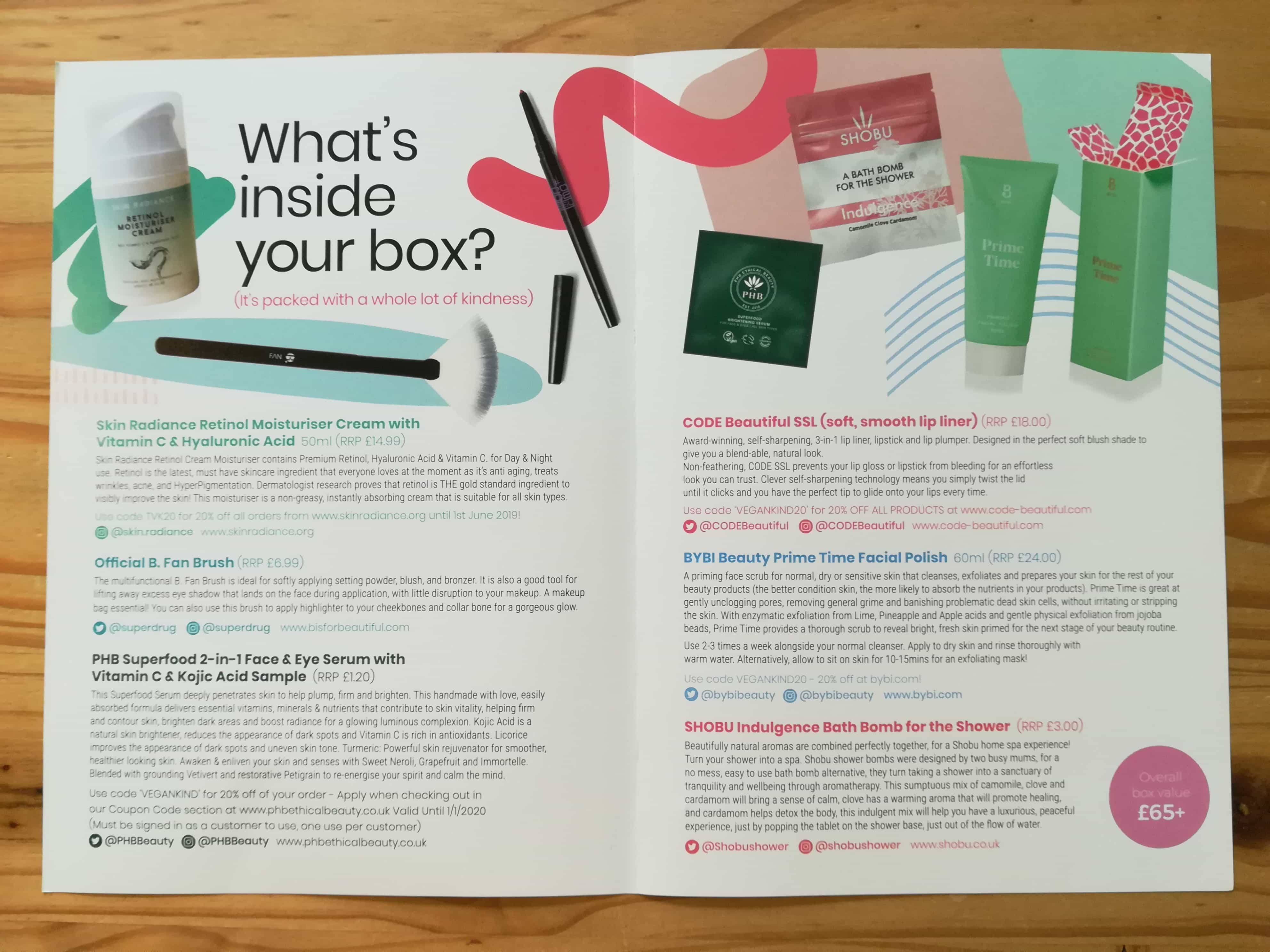 Details of each product are given in the What's Inside Your Box sheet.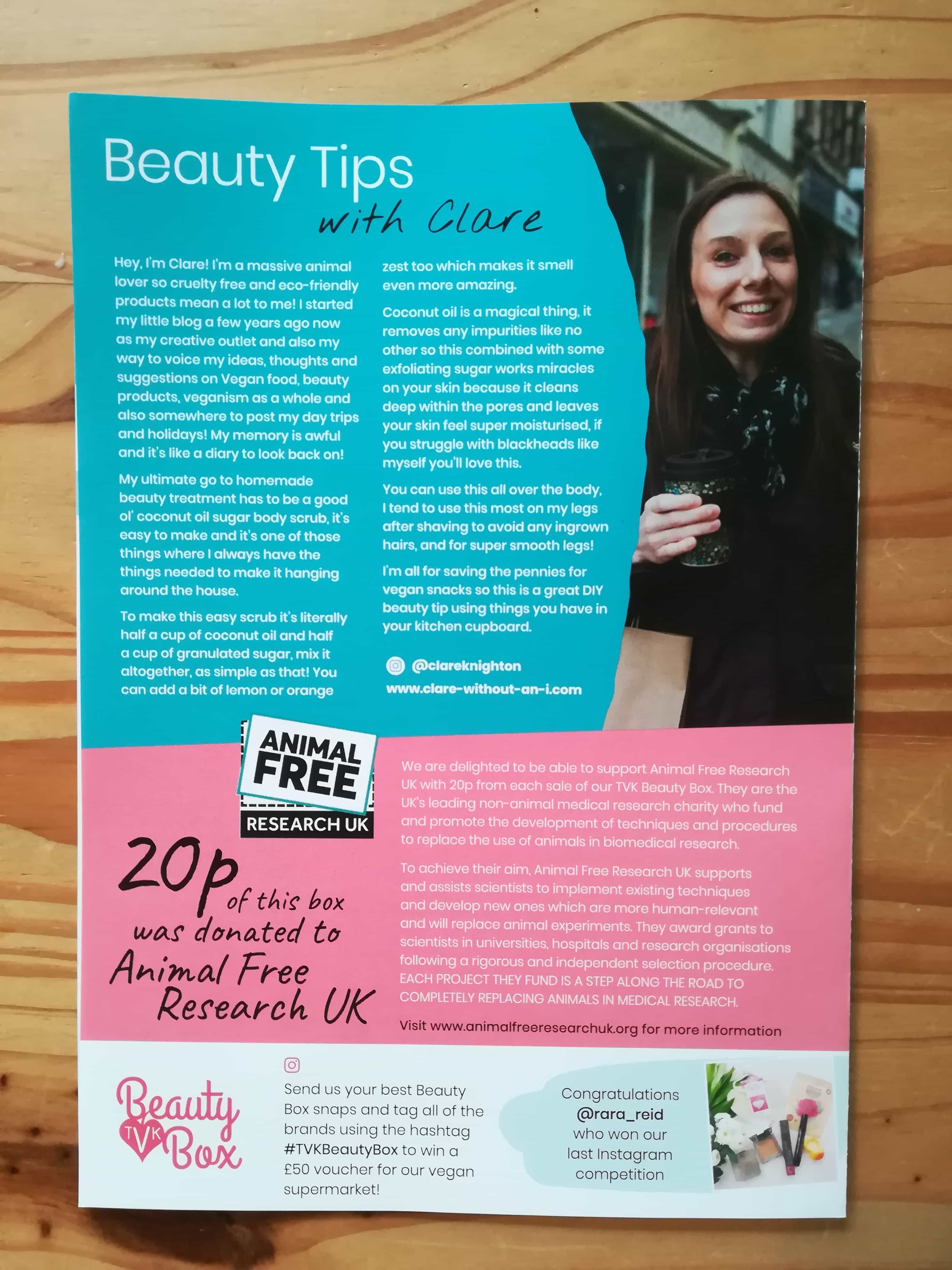 The info sheet also includes a beauty tip from blogger Clare: a super simple recipe for coconut oil sugar body scrub (equal parts each ingredient). And as always, 20p from the sale of each beauty box goes to Animal Free Research UK which supports the development of techniques and procedures to replace the use of animals in biomedical research – a worthy cause indeed!
Skin Radiance Retinol Moisturiser Cream with Vitamin C & Hyaluronic Acid 50ml (RRP £14.99) is non-greasy and suitable for all skin types. Retinol is a key ingredient in anti-aging skin care, treating wrinkles, acne, and hyperpigmentation. One downside is that retinol can make the skin more sensitive to the sun, so it is extra important to use an SPF when using this moisturiser. This stuff has been great to my skin. It is quite a rich cream, so just a tiny dab goes a long way.  It has made my skin super hydrated and soft, with less dryness than I experience with my usual moisturiser.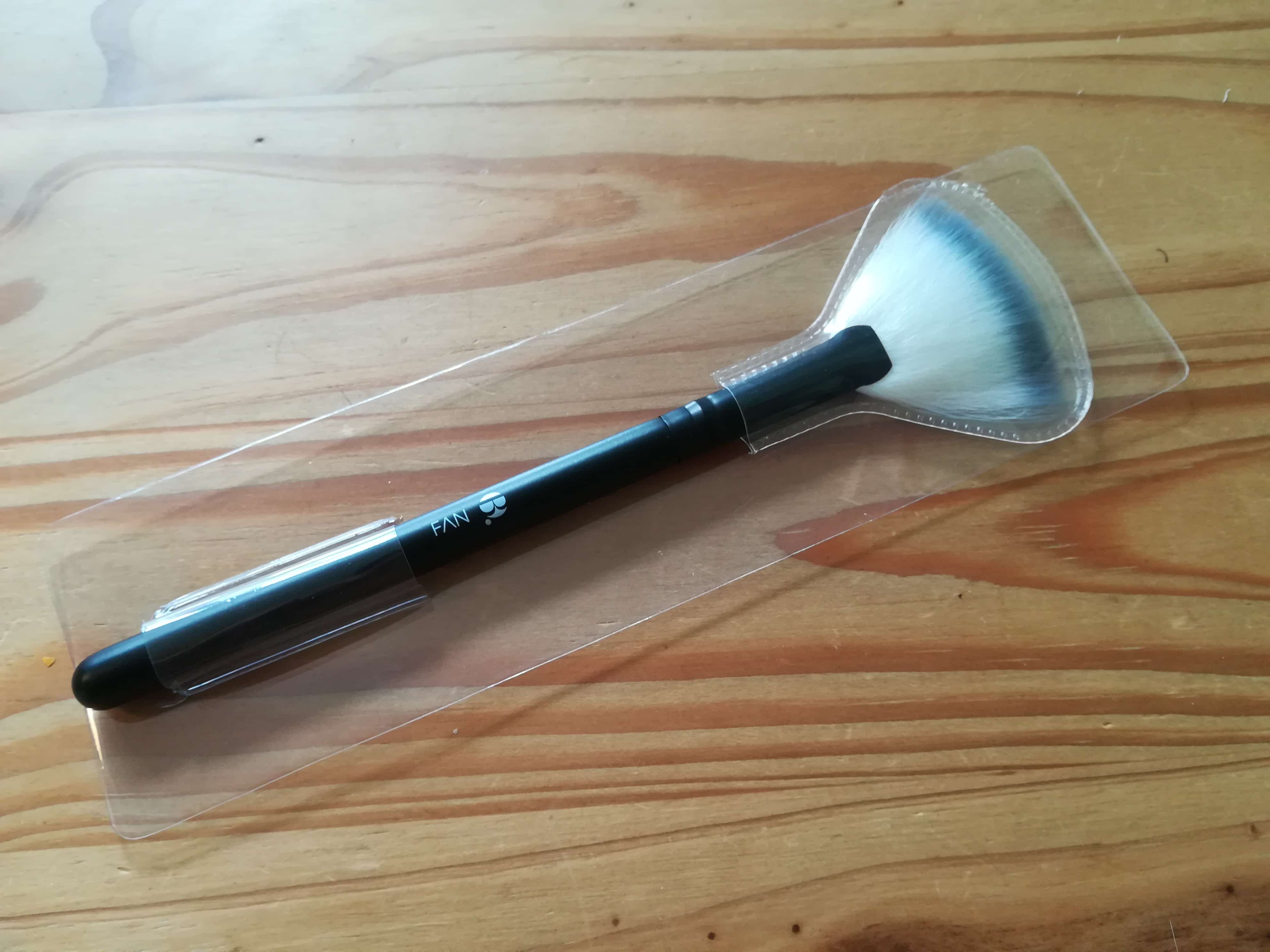 Official B. Fan Brush (RRP £6.99) is a soft multi-purpose brush with bristles made of artist-quality Taklon (a synthetic material) and tapered brush edges. It is a great all-rounder for applying powder, blush, bronzer, and highlighter.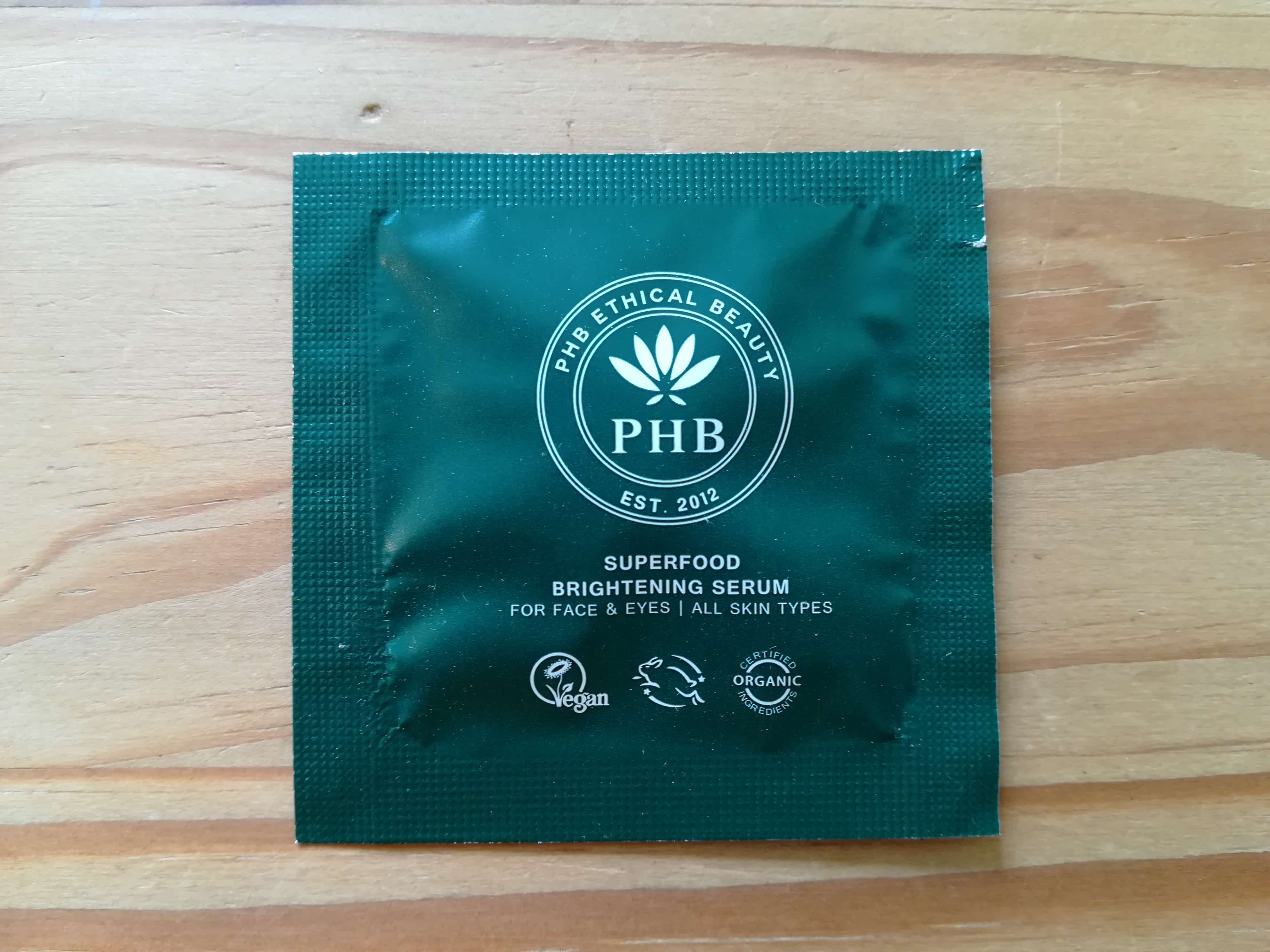 The box includes a sample size of PHB Superfood 2-in-1 Face & Eye Serum with Vitamin C & Kojic Acid (RRP £1.20). With ingredients including kojic acid, vitamin C, licorice, turmeric, sweet neroli, grapefruit, immortelle, vetivert and petigrain the serum promises to firm, contour and brighten skin. This light-weight serum felt great on my skin, making it soft and smooth.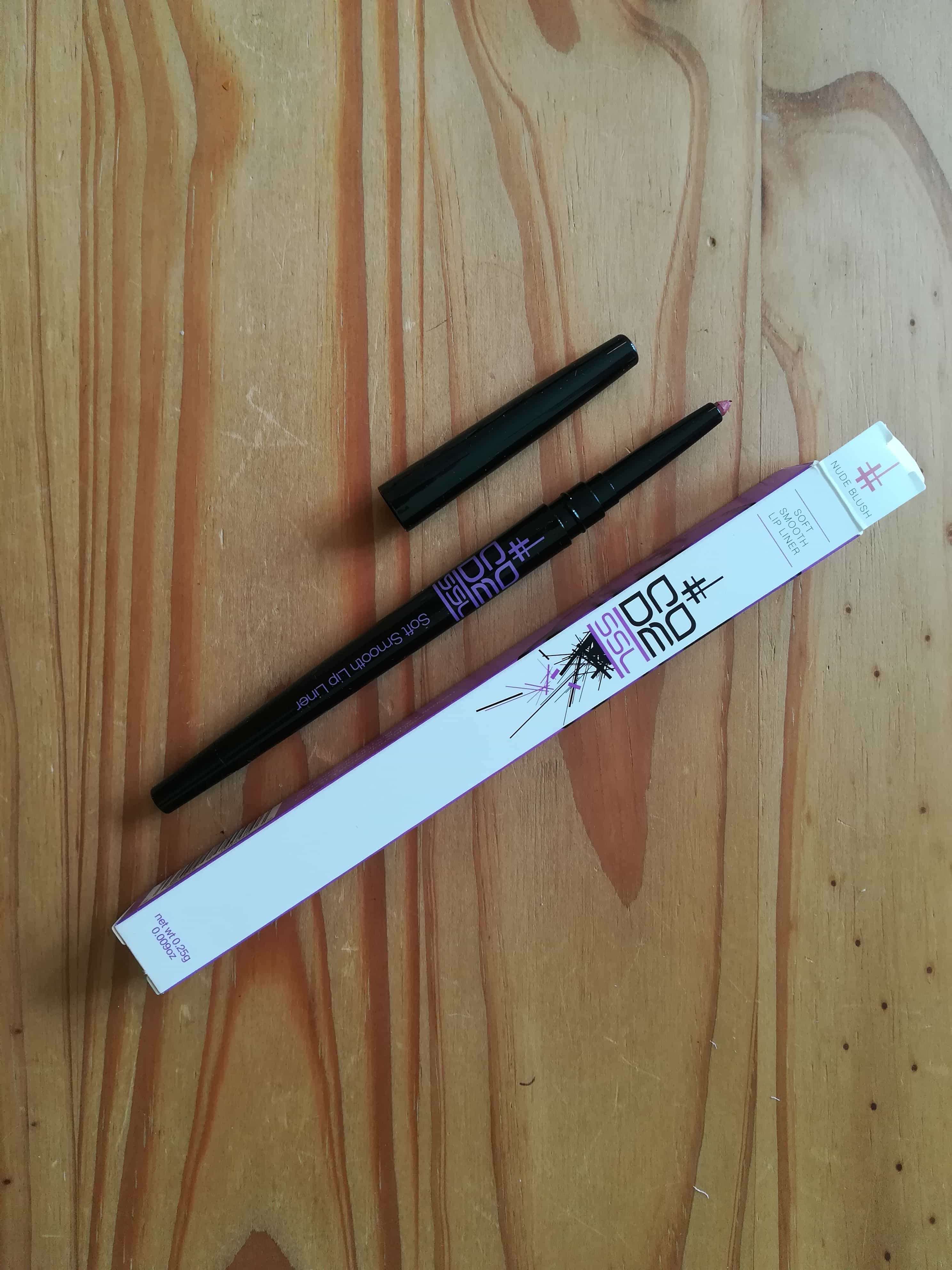 CODE Beautiful SSL (soft, smooth lip liner) (RRO £18.00) is a 3-in-1 lip liner, lipstick, and lip plumper. A hand self-sharpening lid keeps the tip sharp and ready to use. This was really easy to apply and gave a precise yet blendable finish with no feathering. The colour, nude blush, was also a perfect complement to my skin tone, enhancing my lips whilst keeping a natural look.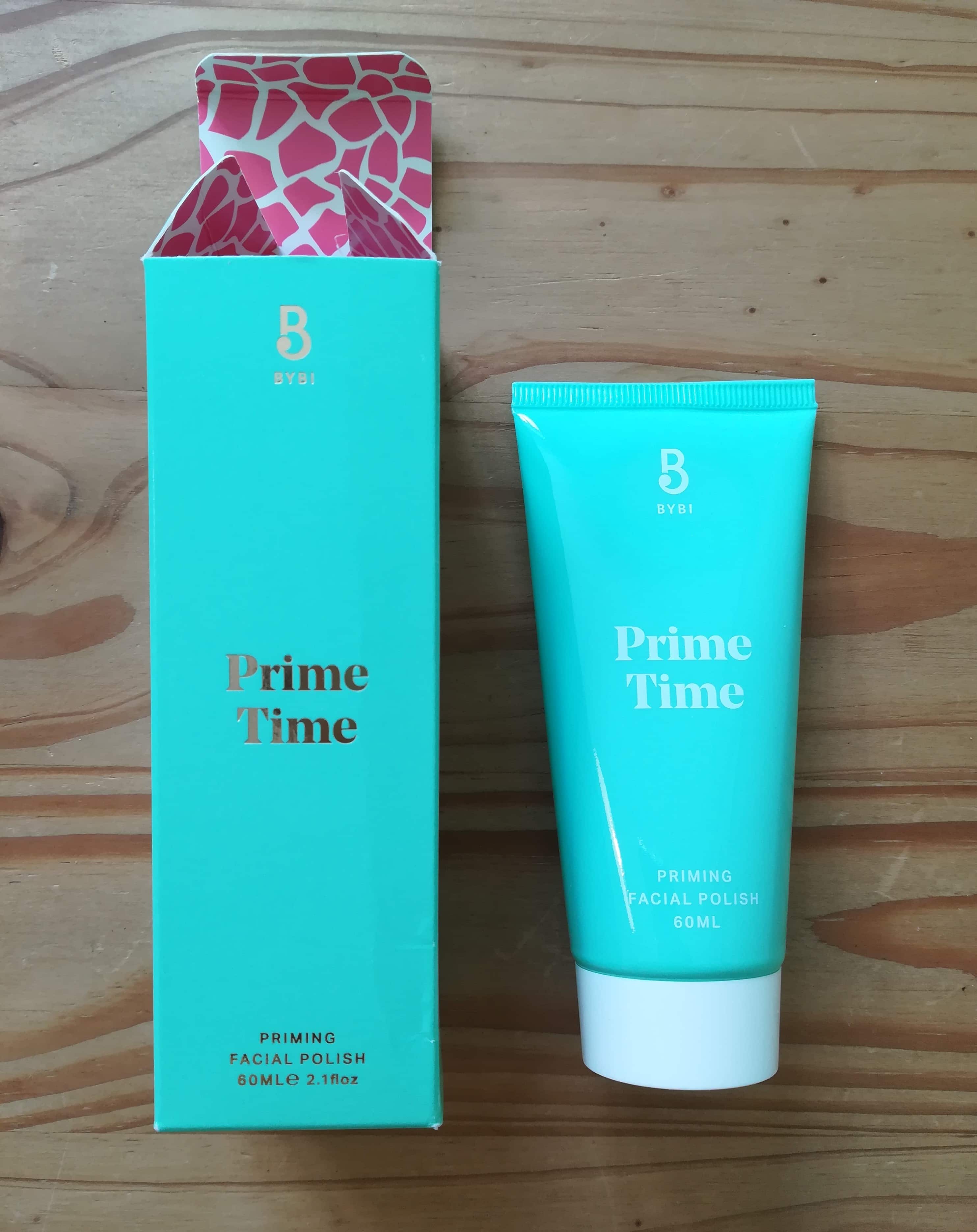 BYBI Beauty Prime Time Facial Polish 60ml (RRP £24.00) evens skin tone, reduces redness and removes dead skin cells whilst being gentle enough to use on dry and sensitive skin types. Ingredients include allantonin, apple and pineapple enzyme, marshmallow root and jojoba beads for enymatic and gentle physical exfoliation. I love the bright citrus smell of this polish (like delicious lemon-lime) and found it to be really gentle on my skin whilst still doing an excellent job of exfoliating and brightening.
SHOBU Indulgence Bath Bomb for the Shower (RRP £3.00) is a shower bomb – a tablet you place on the floor of the shower away from the stream of water – with the aromatic scent of chamomile, clove, and cardamom. This was my first time using a shower bomb. I really like the spicy scent of this bomb and it certainly enhanced the whole shower experience. I do wish that the packet came with smaller tablets rather than just one large one. The tablet is too large to use up in one shower, unless you take a really long one!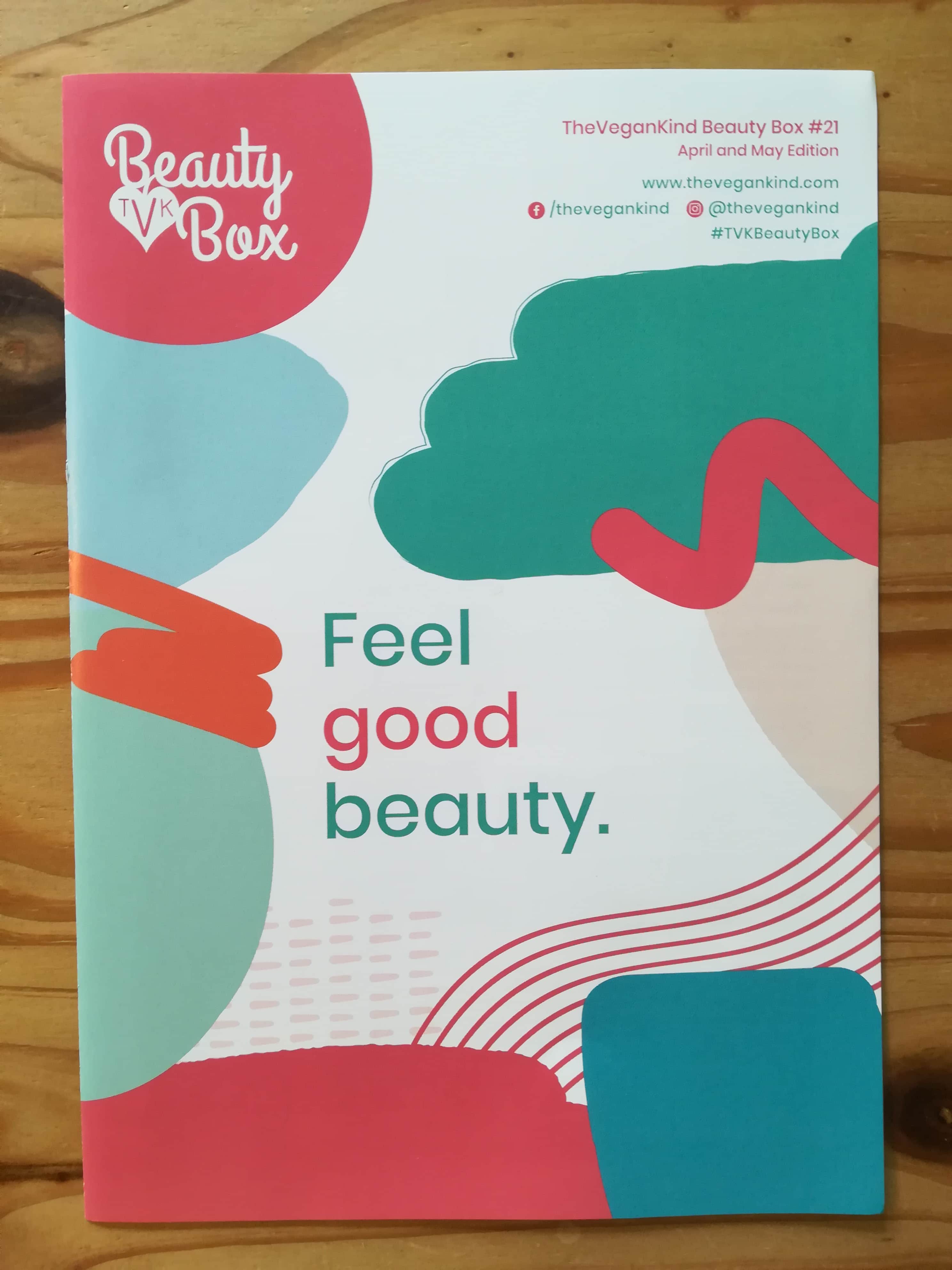 This quarter's box was particularly great – all the products were a hit for me. I love that TheVeganKind Beauty Box always includes a range of products, from those for basic skincare to make-up to treats for pampering yourself.  I continue to recommend to anyone and everyone looking for a versatile and good value subscription box.
What do you think of this month's The Vegan Kind Beauty Box?
Visit The VeganKind Beauty Box to subscribe or find out more!