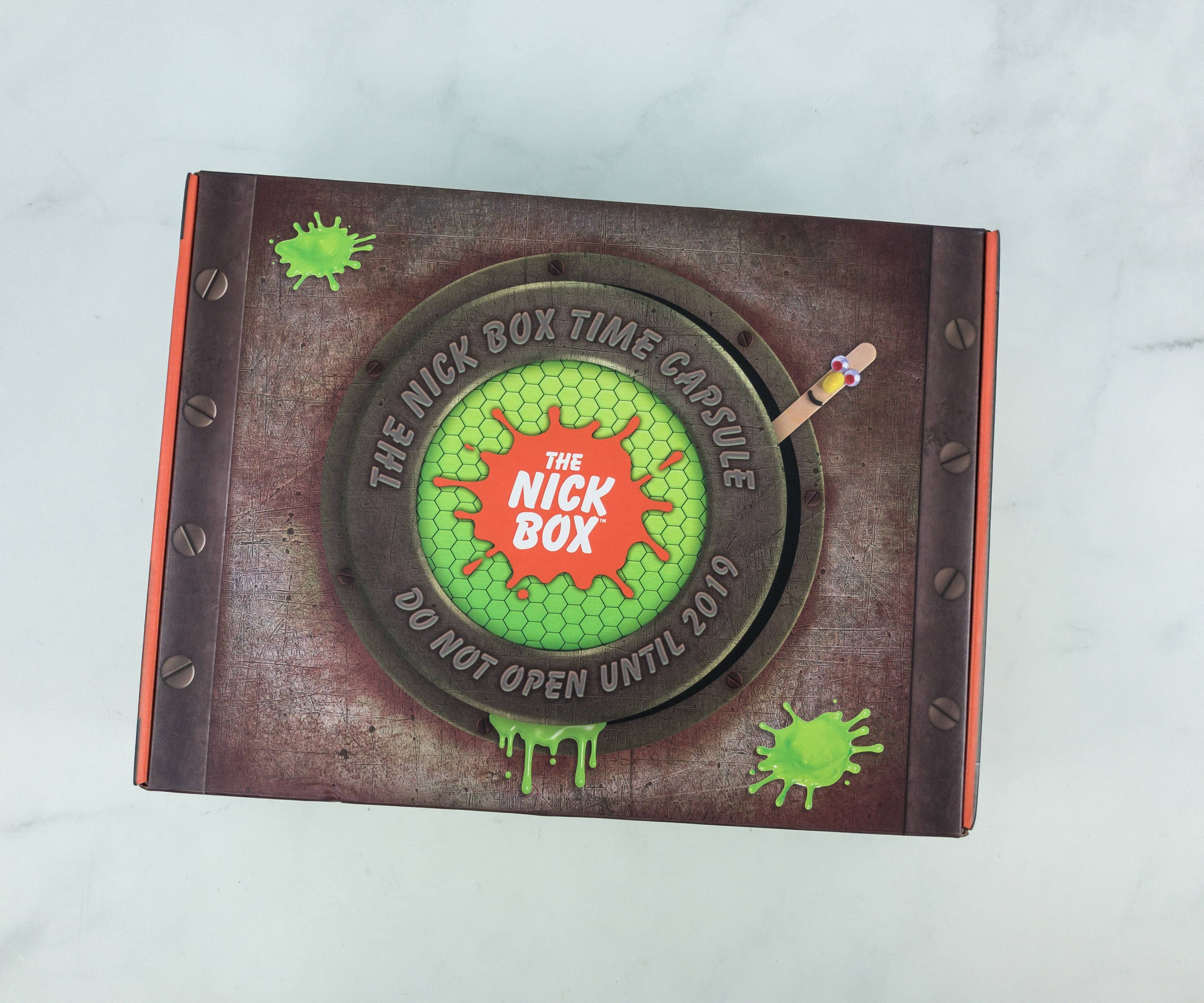 The Nick Box brings back the most memorable 90's Nickelodeon characters through a quarterly subscription box for $49.99 per box plus $7 shipping. Each box is filled with nostalgic goodies like plush, apparel, toys, and other unique items from famous Nickelodeon shows like Hey Arnold!, Rugrats, Catdog and a lot more.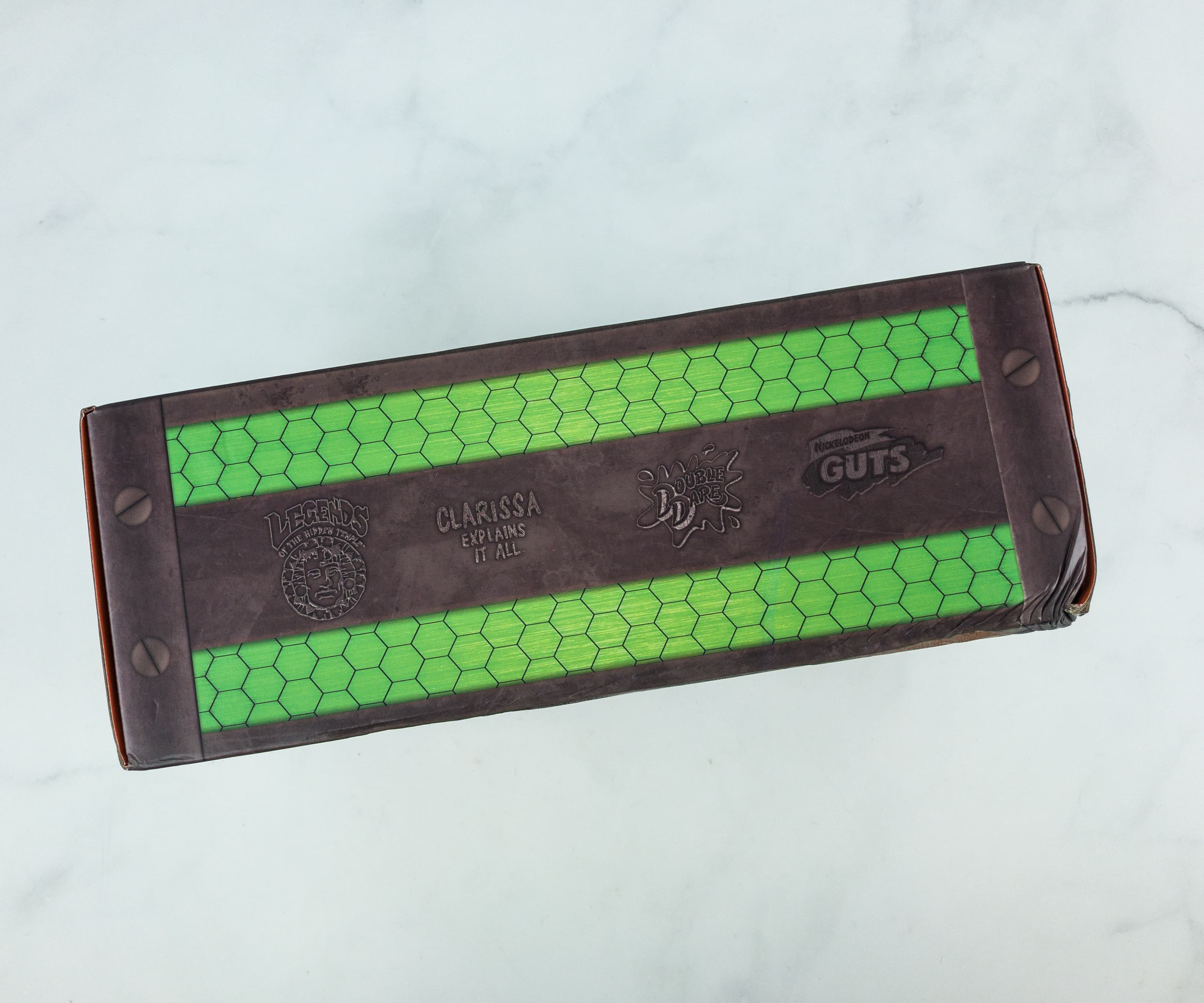 I'm spotting some of my favorite show references in the box!
There's CatDog getting slimed!
And here's Arnold with some of his friends on the other side of the box.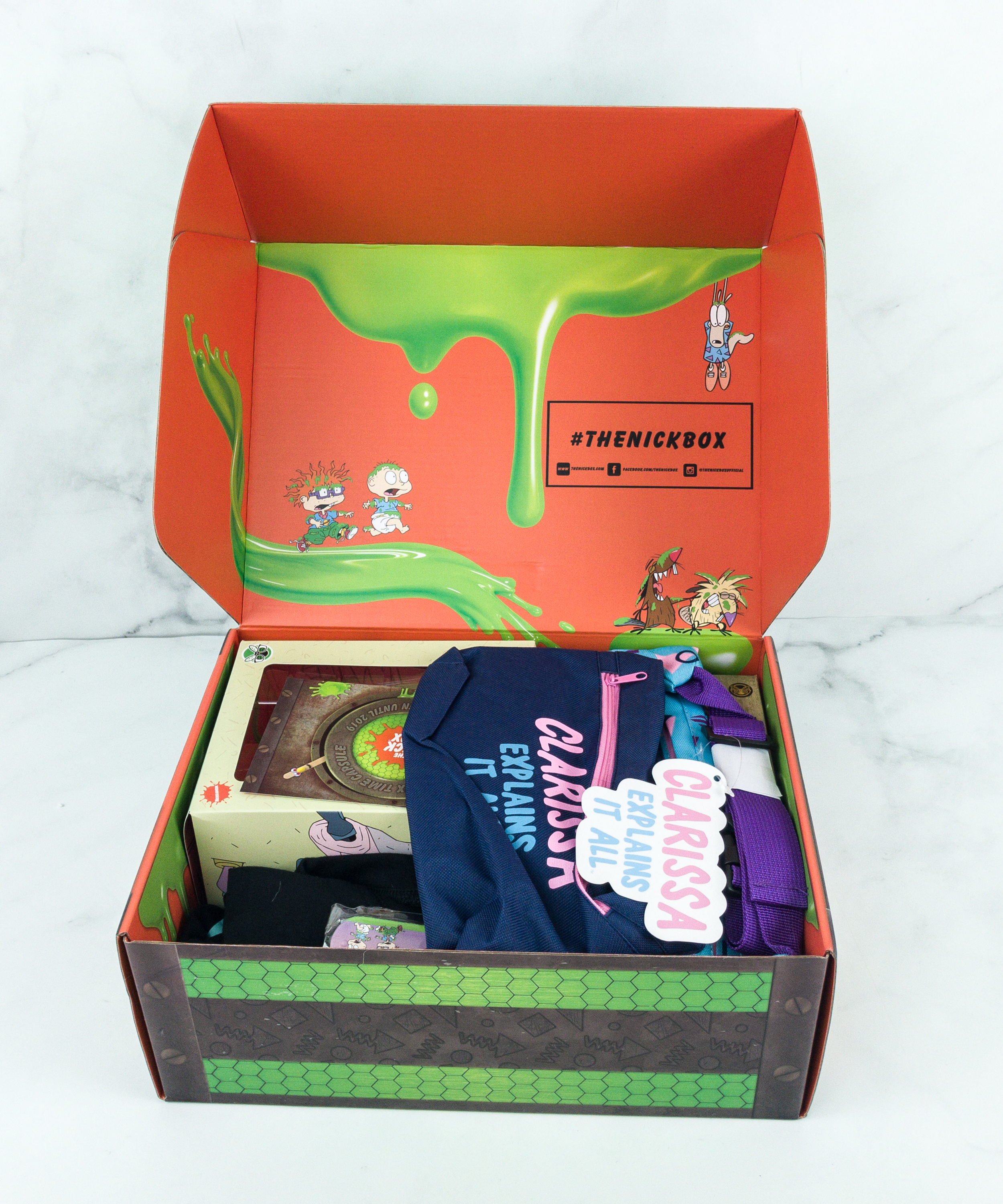 This box's theme is TIME CAPSULE! 
I'm so excited about what's in store for us! The box features all the Nick characters we grew up with like the Rugrats, Aaahh!!! Real Monsters, Rocko's Modern Life, Hey Arnold!, Ren and Stimpy, and Rocket Power!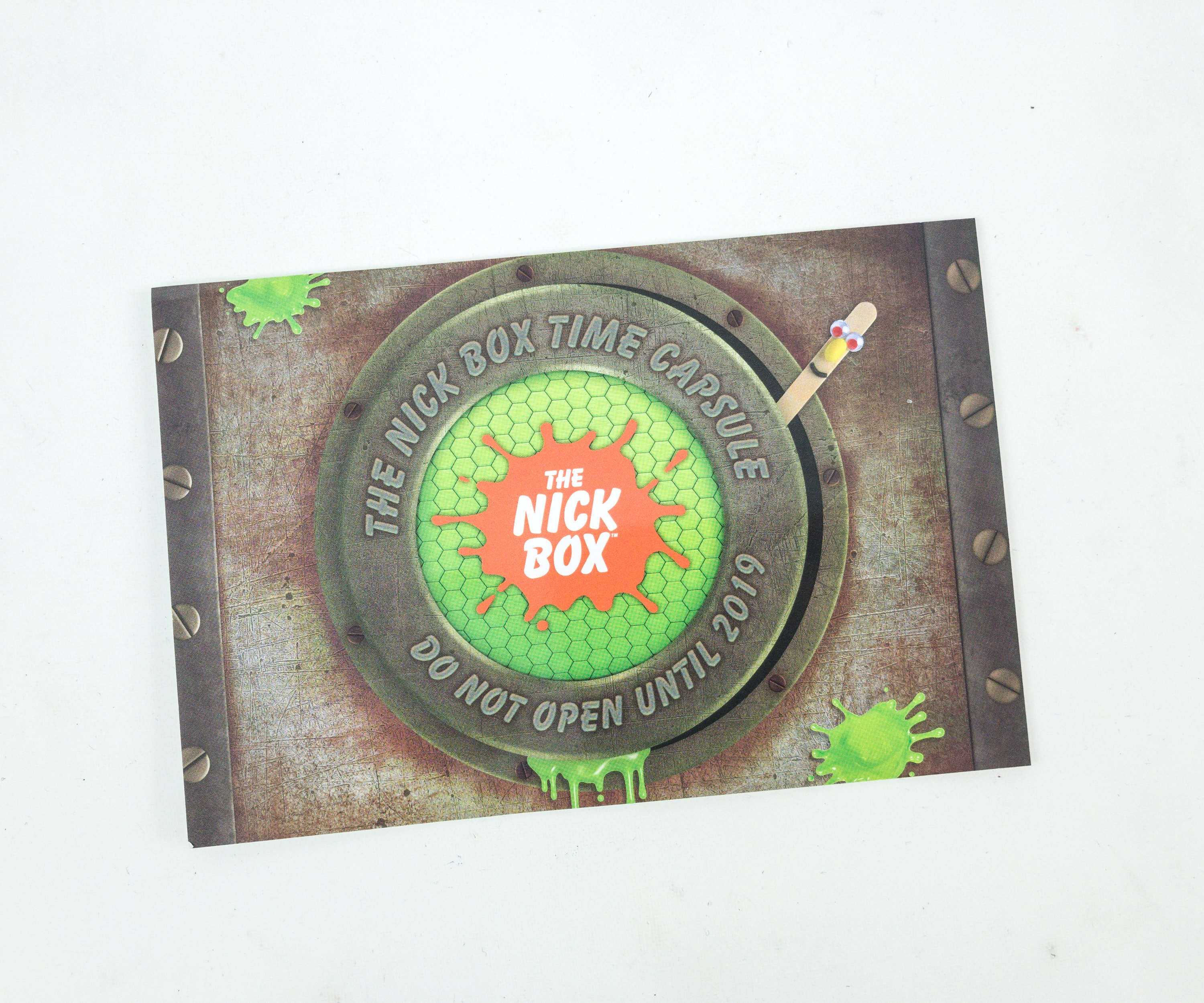 We can open this now, it's 2019!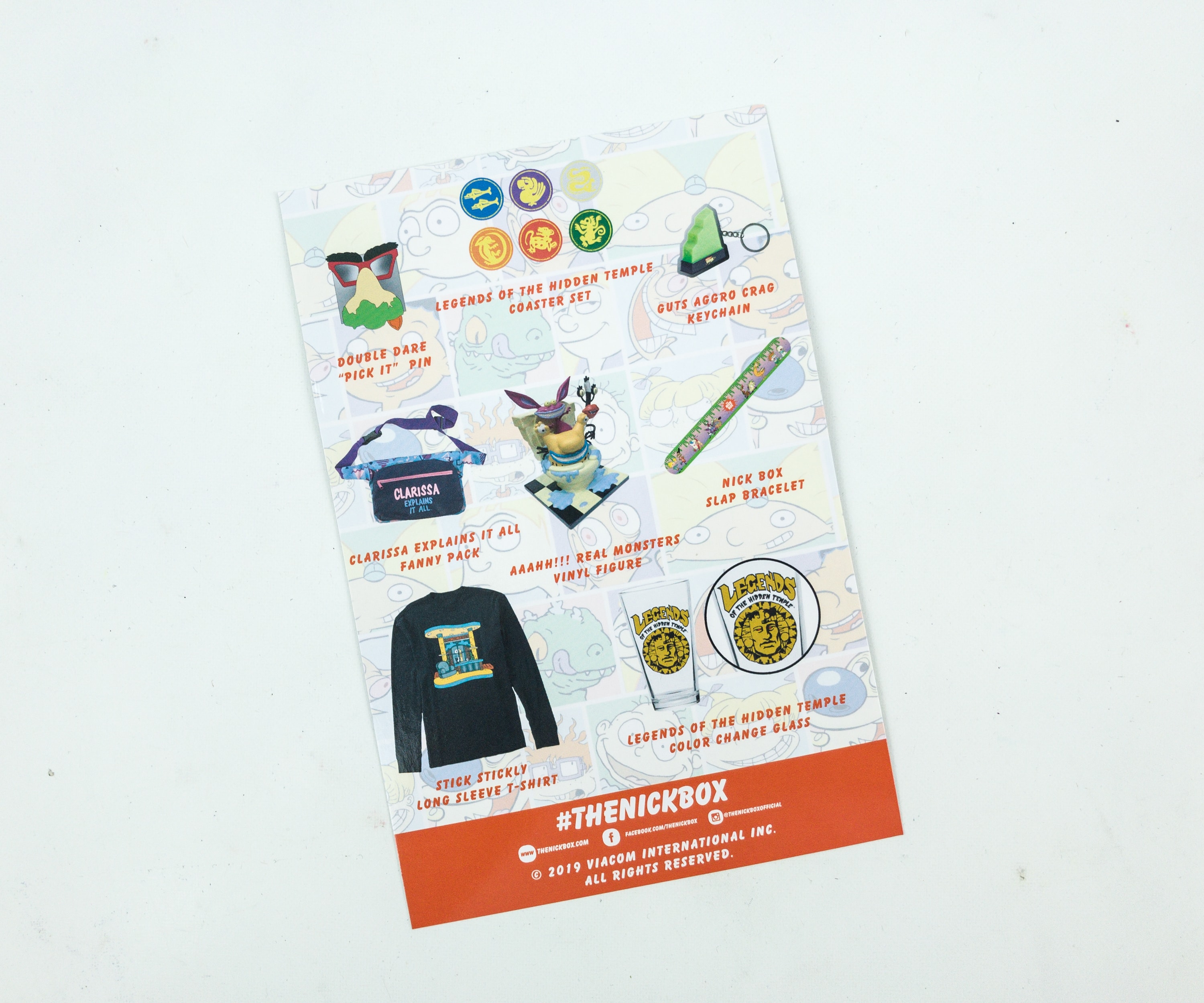 The information card contains a list of all the items included this quarter.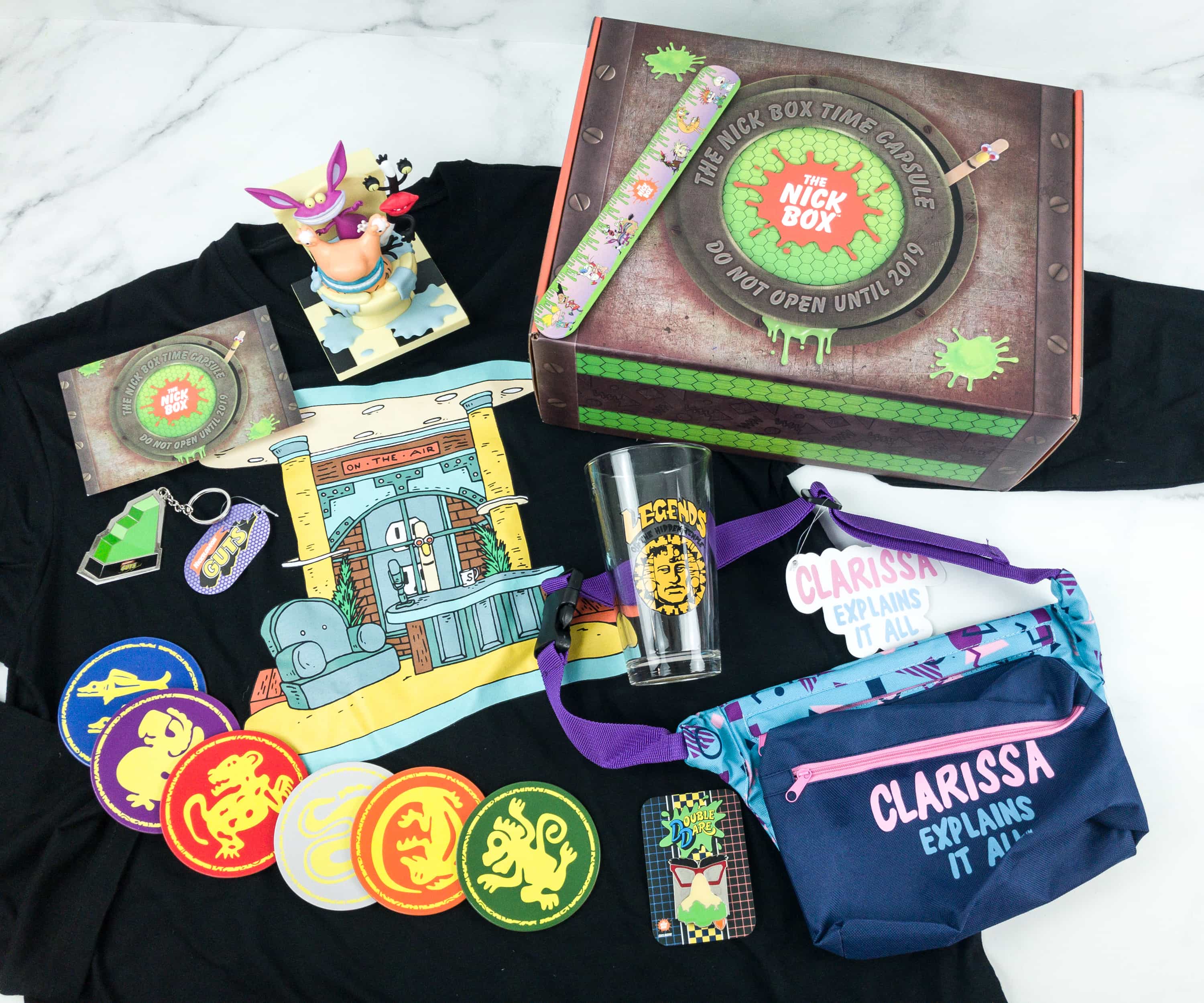 Everything in the Spring 2019 box!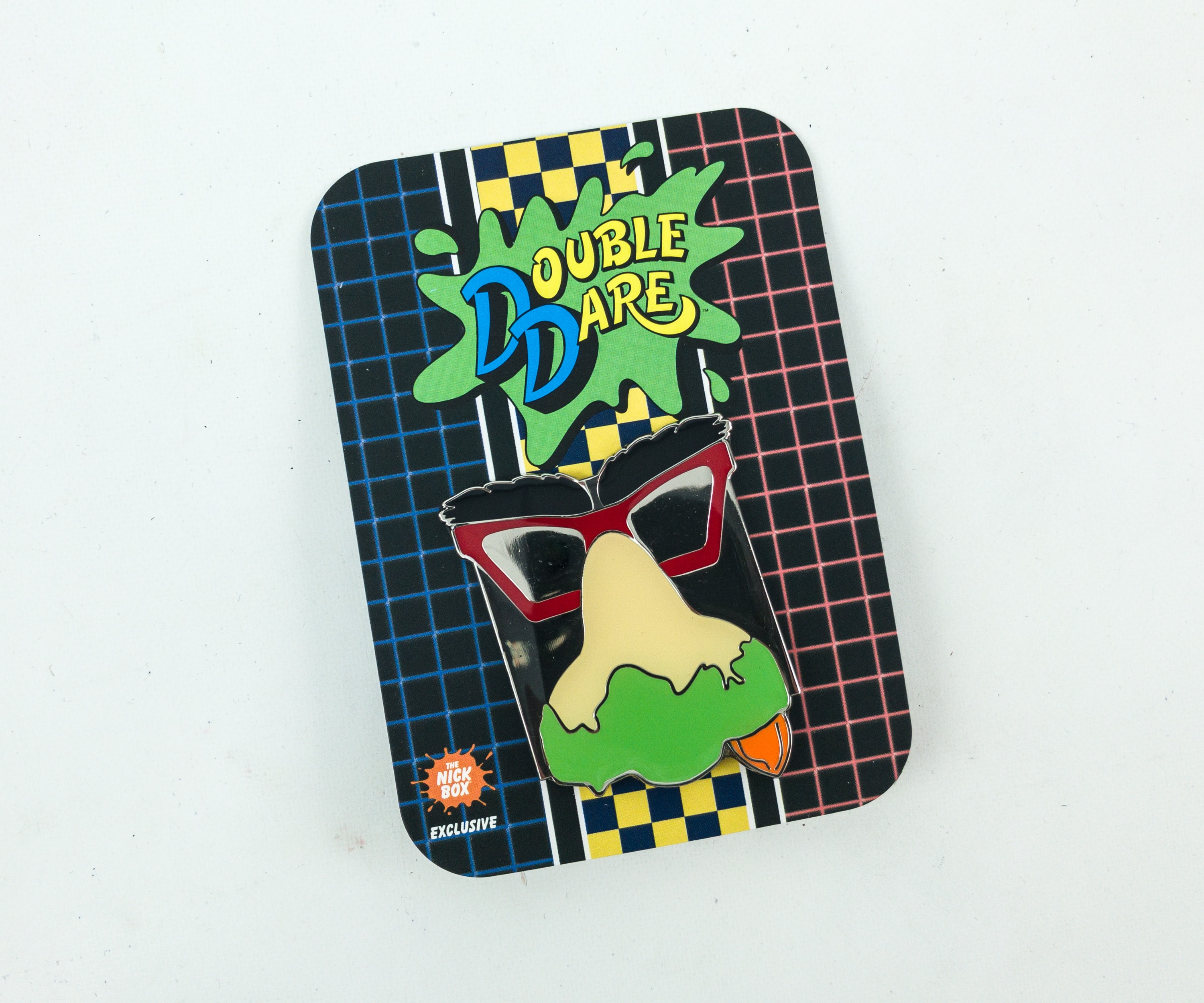 Double Dare "Pick It" Pin. One of the obstacles in Double Dare, Pick It consists of a giant nose with green sponge boogers, and this pin definitely captures the obstacle's look!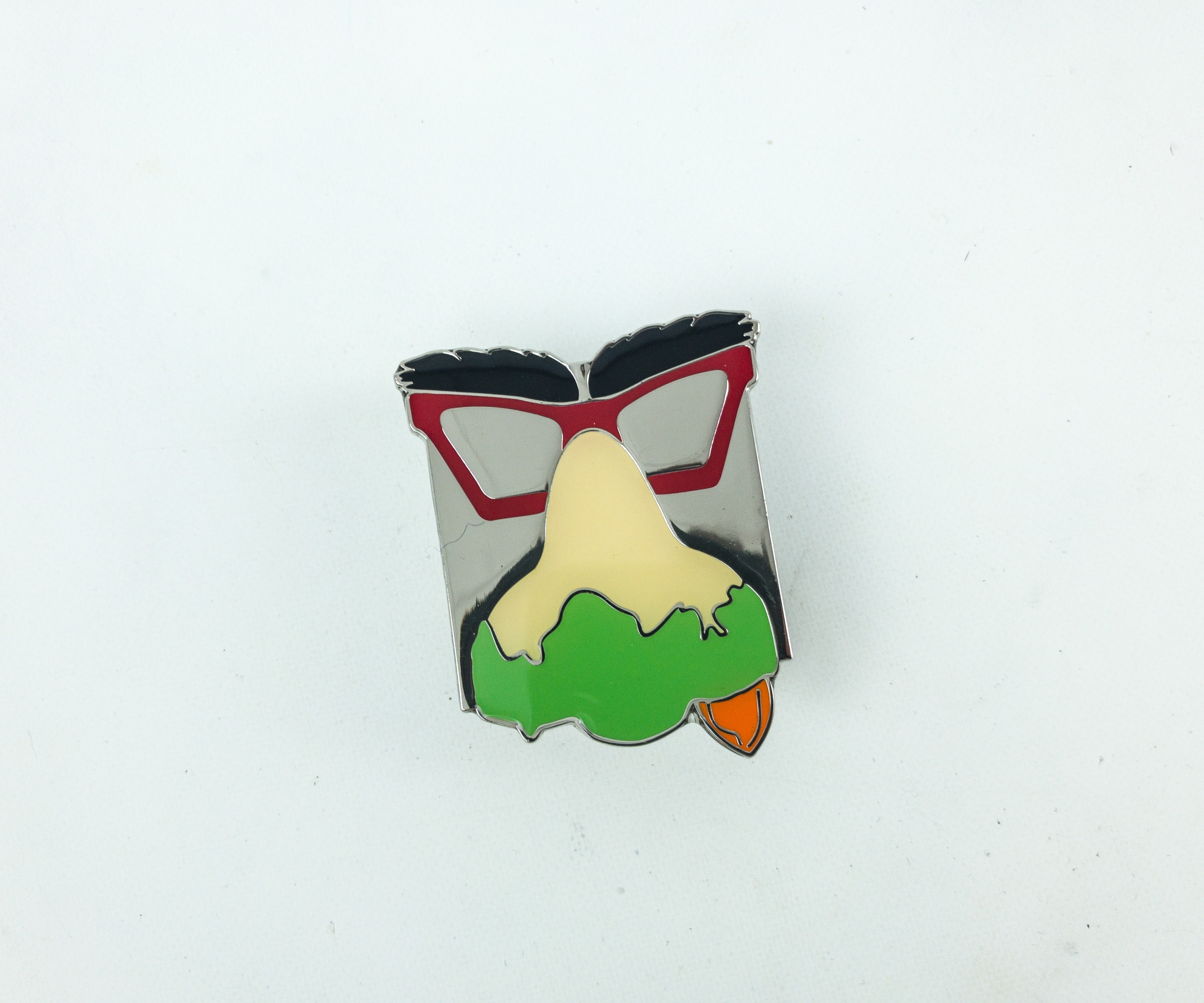 In the obstacle, the contestant has to pick out the "boogers" which will result in slime "snot" coming out of the nose. After the "snot" comes out of the nose, the flag has to be picked out, then thrown down before moving to the next obstacle. It's so fun to reminisce and I'll be reminded of it whenever I see this pin on my bag or my pin banner!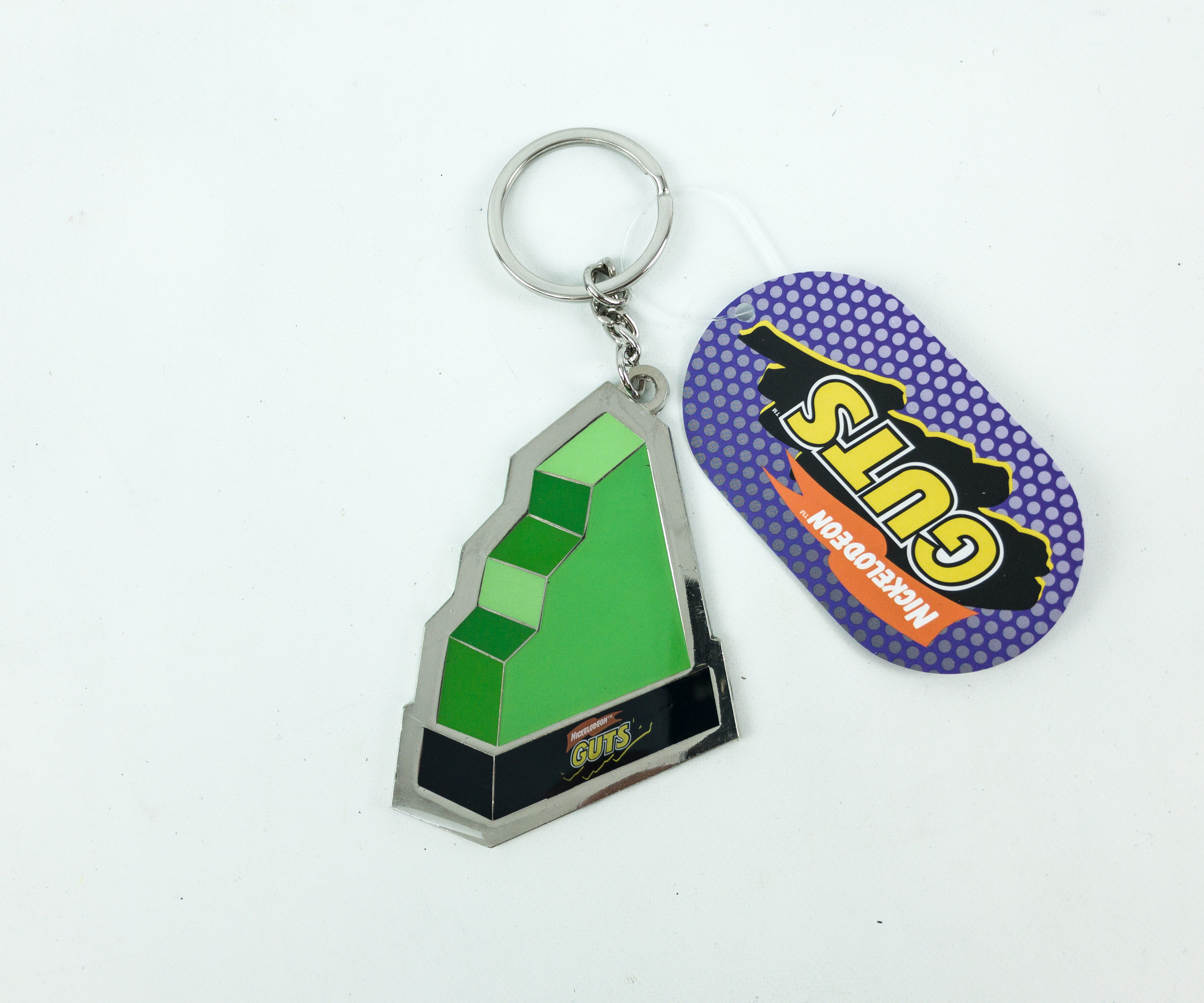 Guts Aggro Crag Keychain. It's a keychain inspired by GUTS! It features the Crag, a fabricated mountain with a series of lighted targets. It is also the bonus round and serves as the fifth and final event that ultimately determines a winner.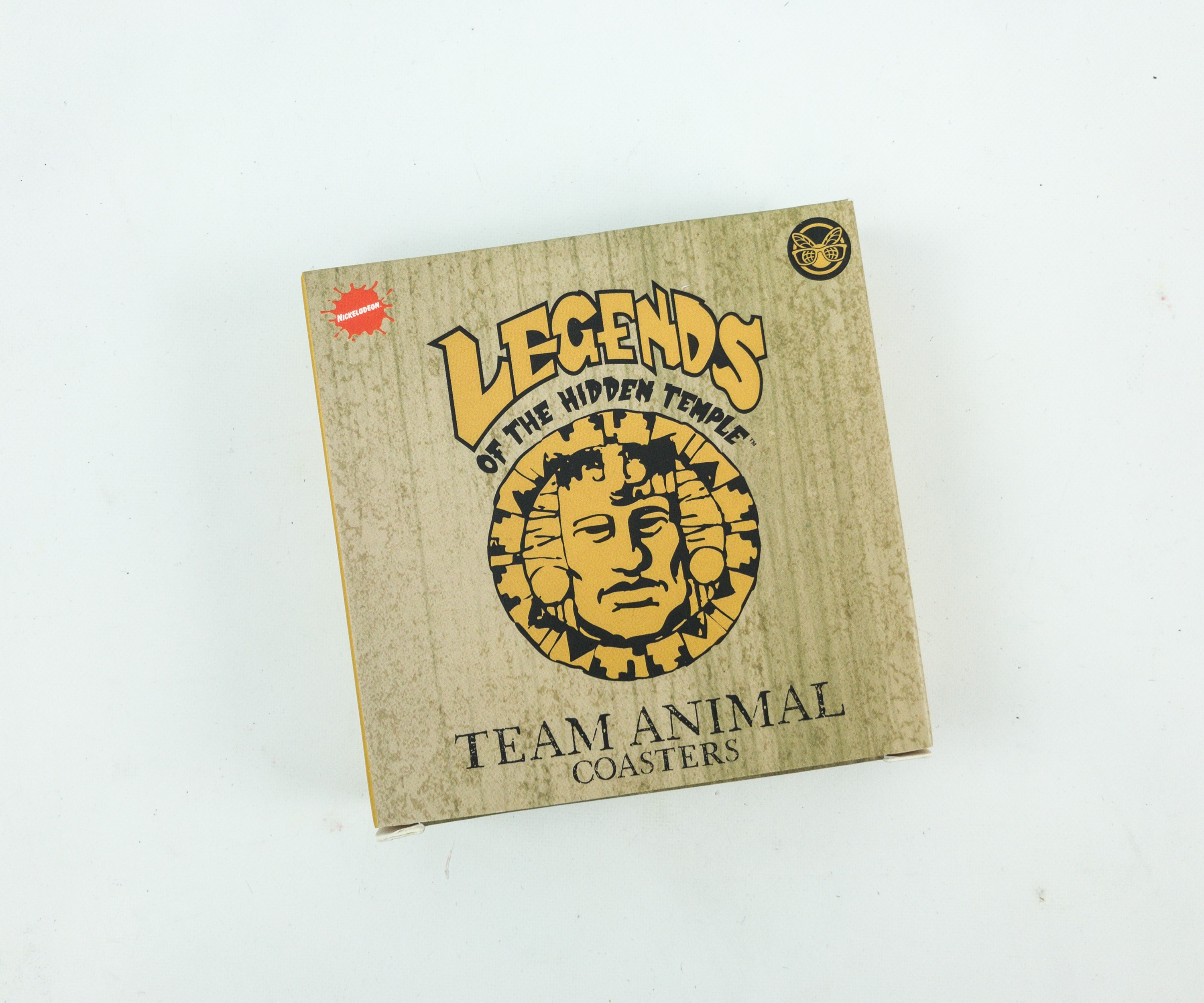 Legends Of The Hidden Temple Coaster Set. Another one of Nick's best action-adventure game shows made its appearance in this quarter's box, and it's Legends of the Hidden Temple!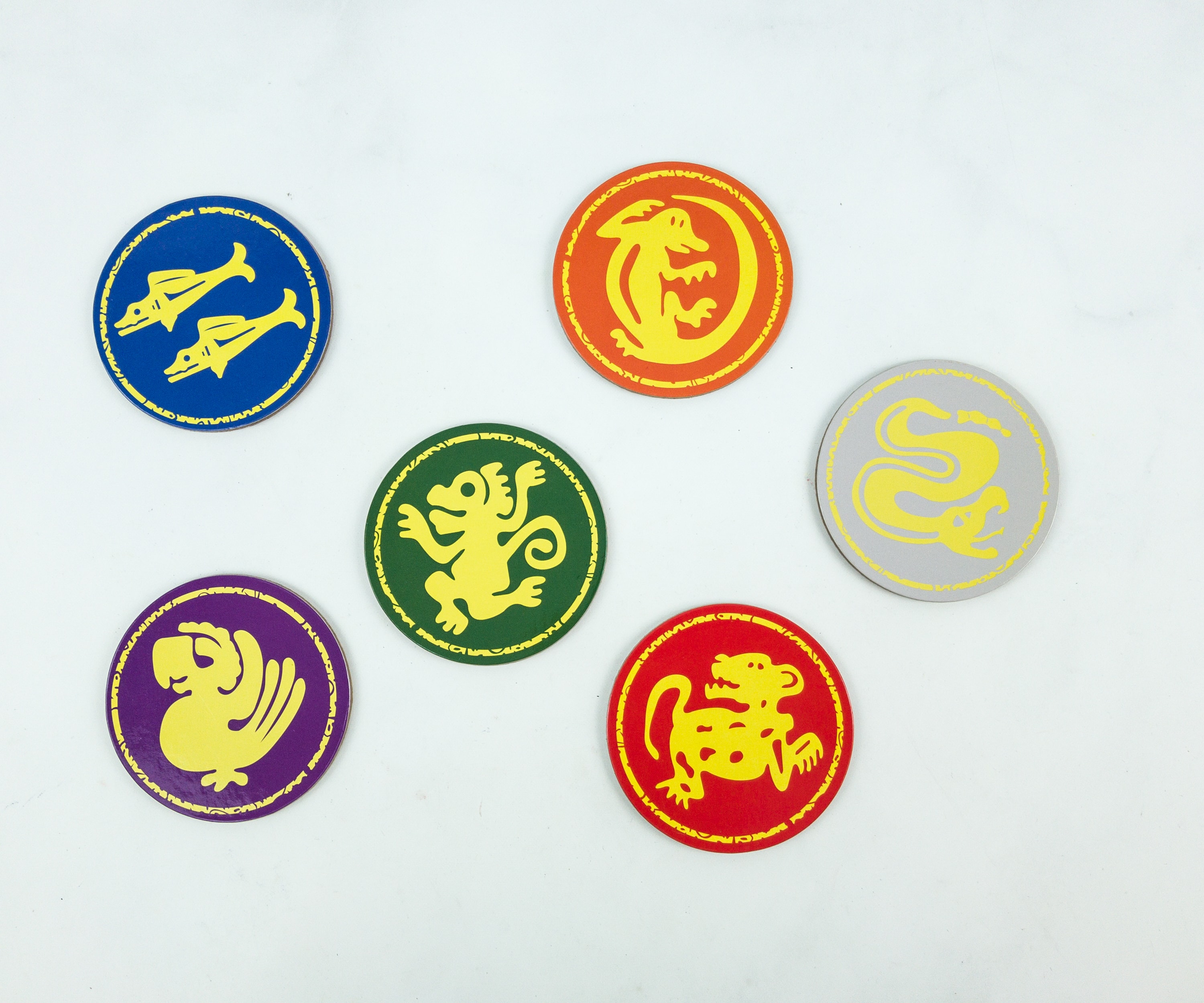 They included 6 coasters featuring the team logos: Blue Barracudas, Green Monkeys, Silver Snakes, Red Jaguars, Purple Parrots, and Orange Iguanas.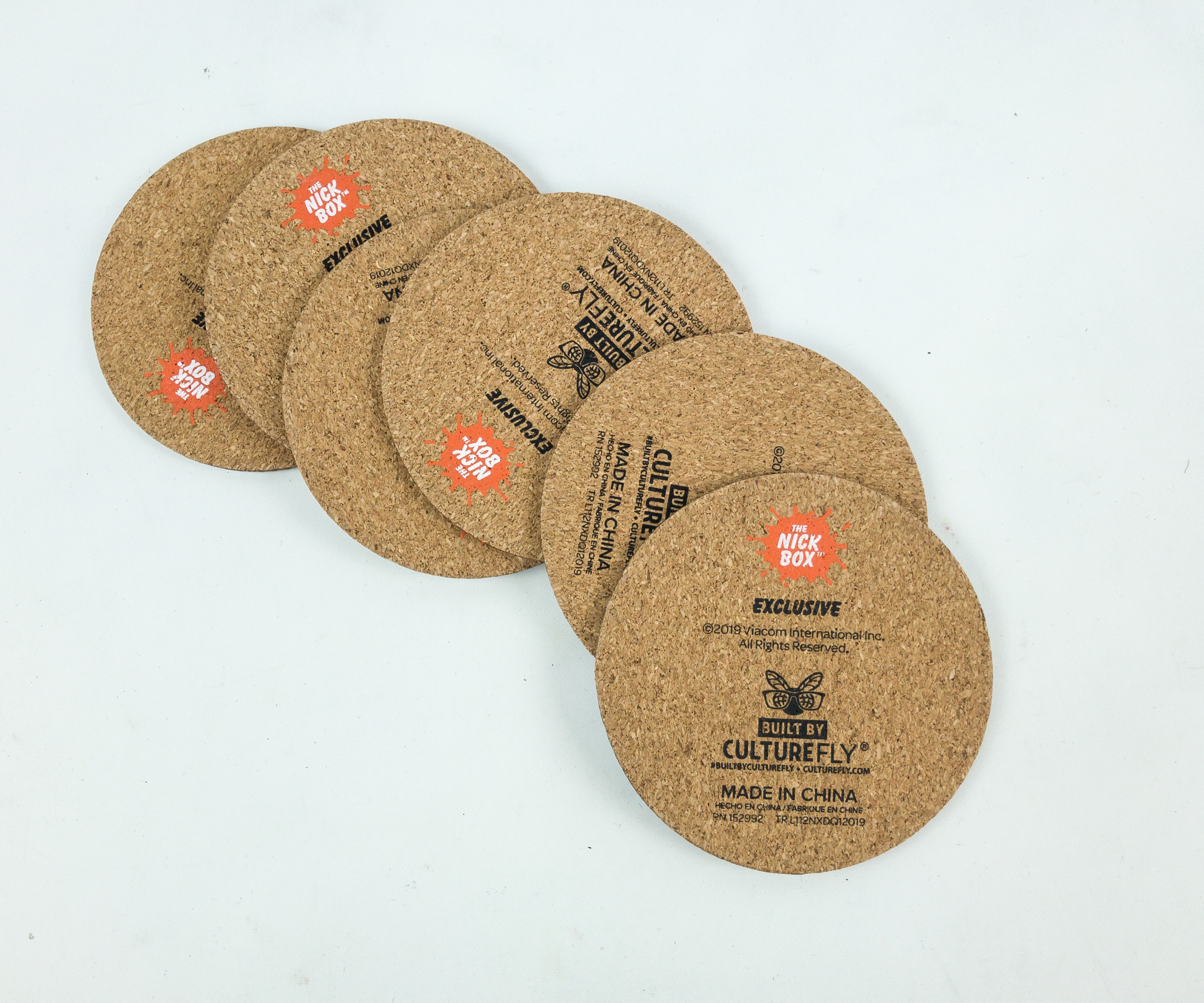 The coasters are made of cork, and this will prevent them from slipping off.
Nick Box Slap Bracelet. Slap Bracelets are easy to use accessories, and they're really fun to slap around your wrist.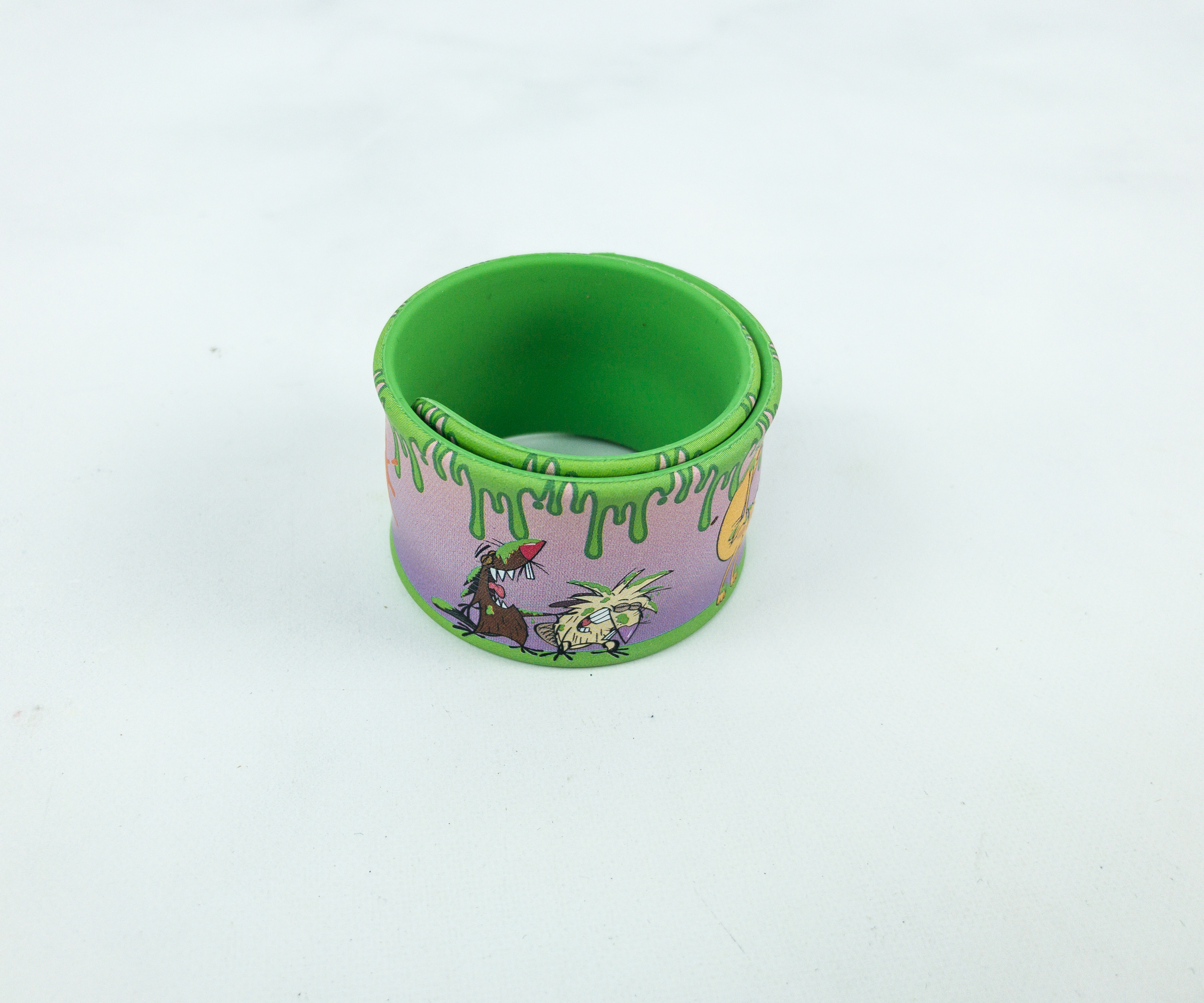 The bracelet features some of Nick's classic animations like Hey Arnold!, CatDog, Rugrats, Aaahh! Real Monsters, and more!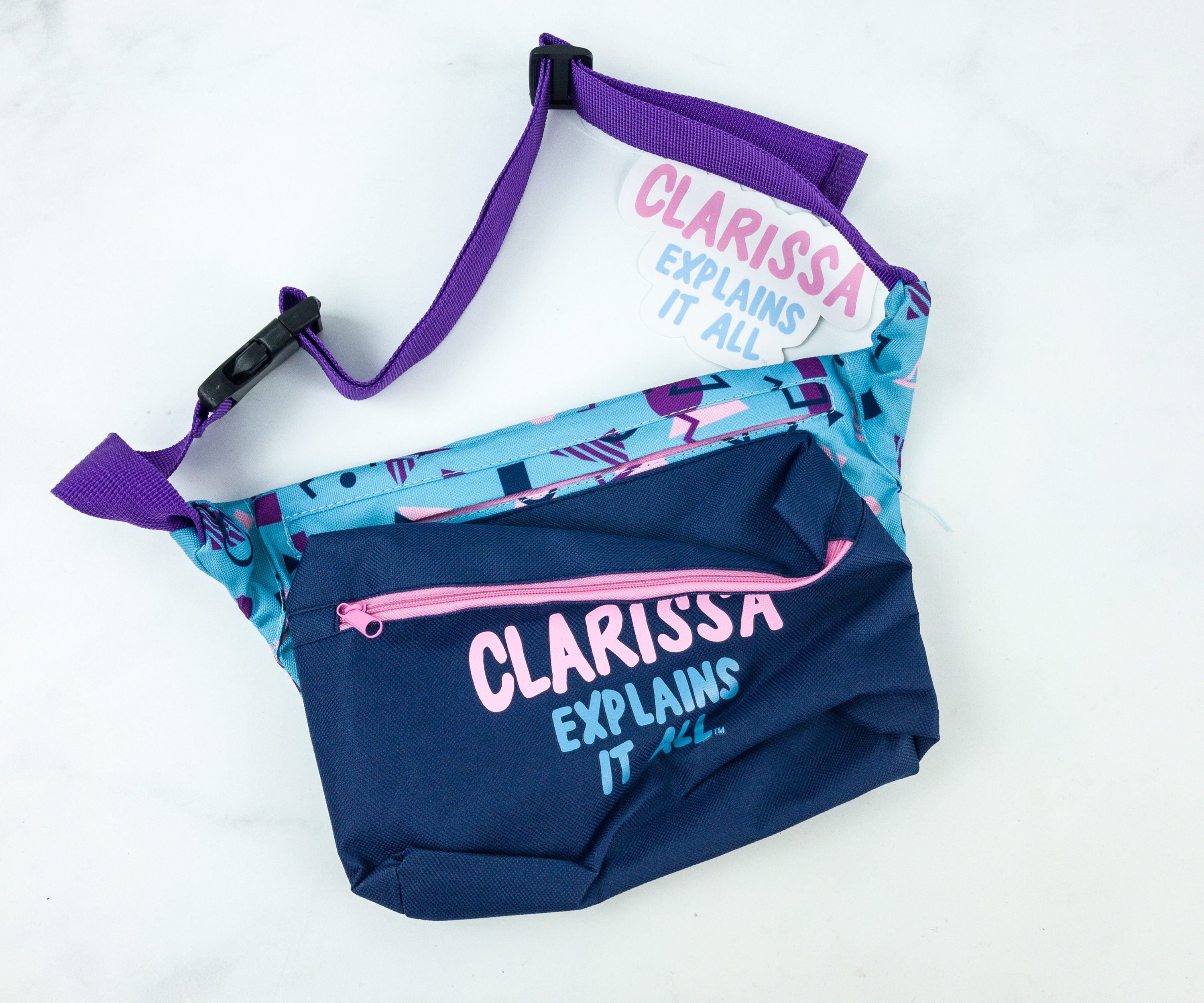 Clarissa Explains It All Fanny Pack. This Clarissa Darling-approved fanny pack is all I need when I'm out and about!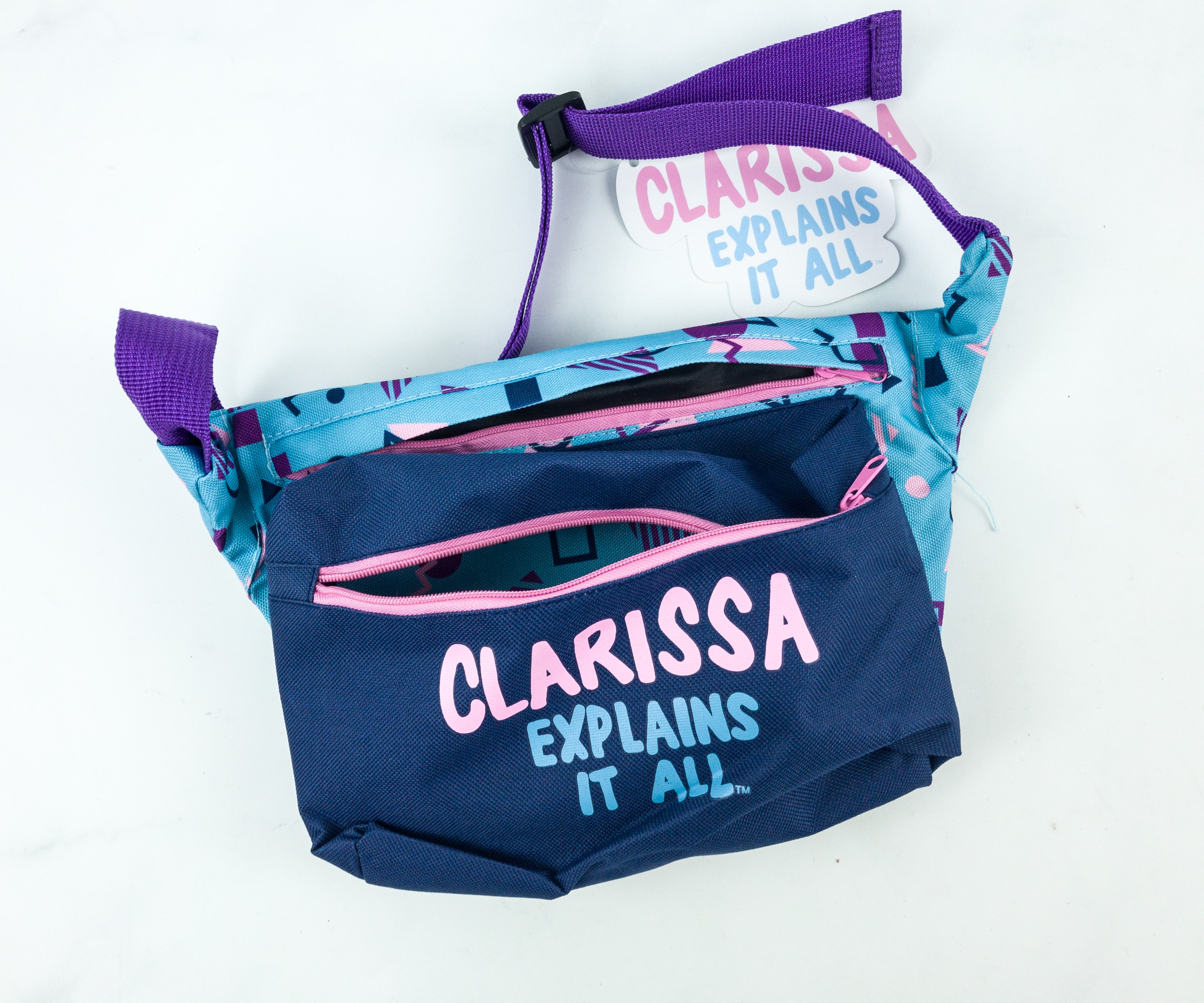 It has 3 zipper enclosures, one on top which can contain bigger items, and a front pocket where you can stash smaller and thinner objects, while a secret one is located at the back.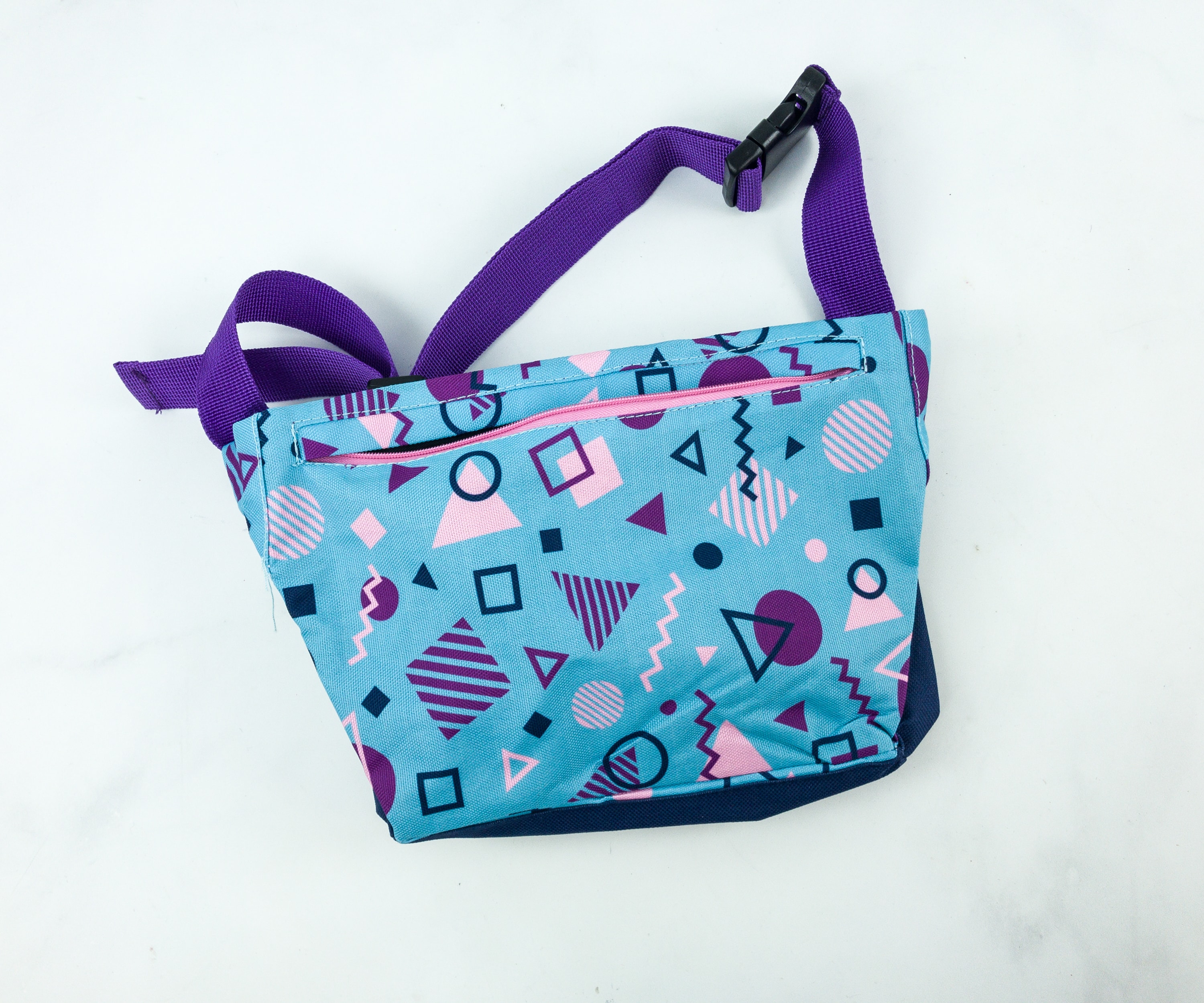 You can carry it around your waist with the adjustable straps. The party patterns look fun too!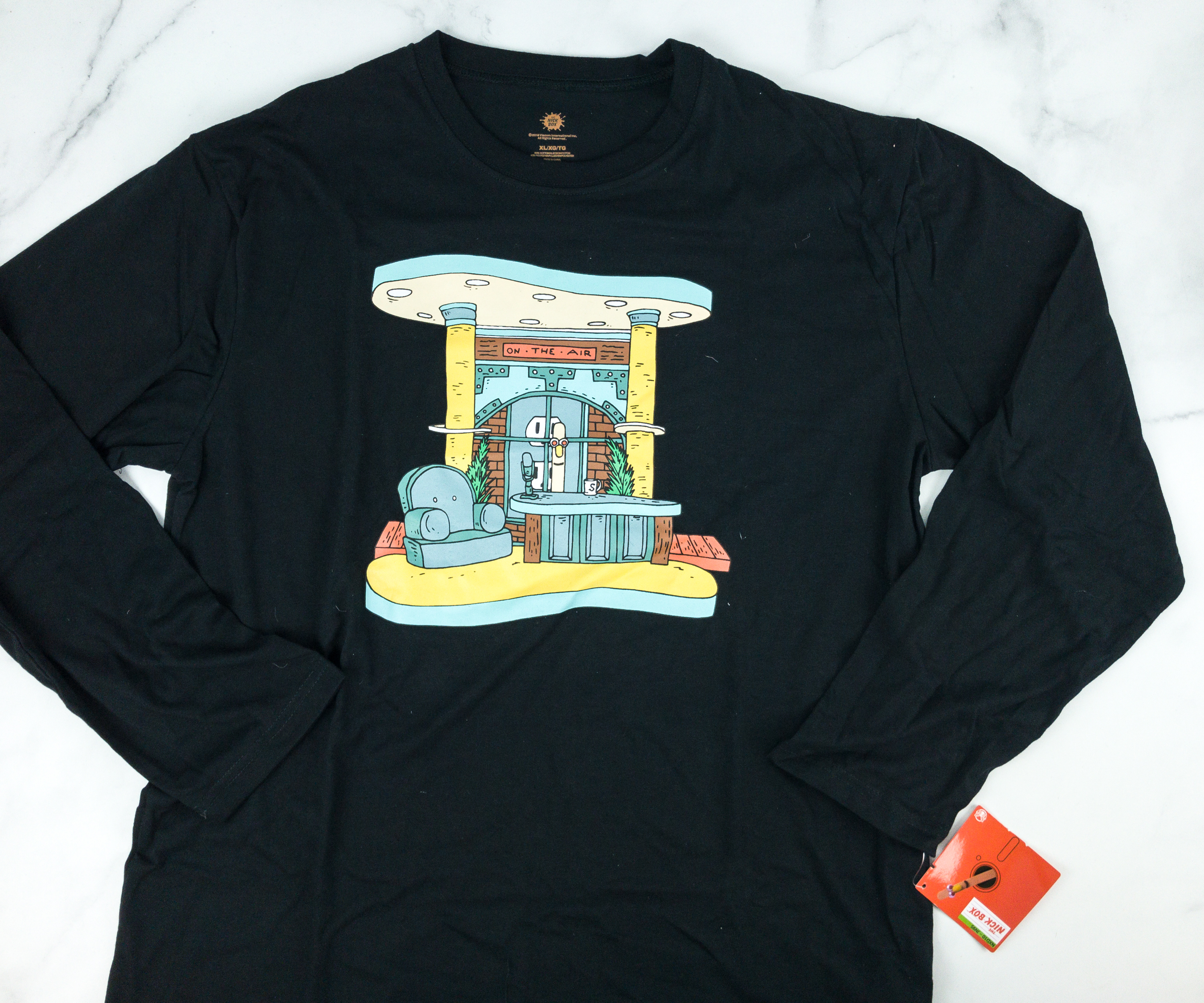 Stick Stickly Long Sleeve T-Shirt. I also got a cool long sleeve tee, perfect for layering this spring!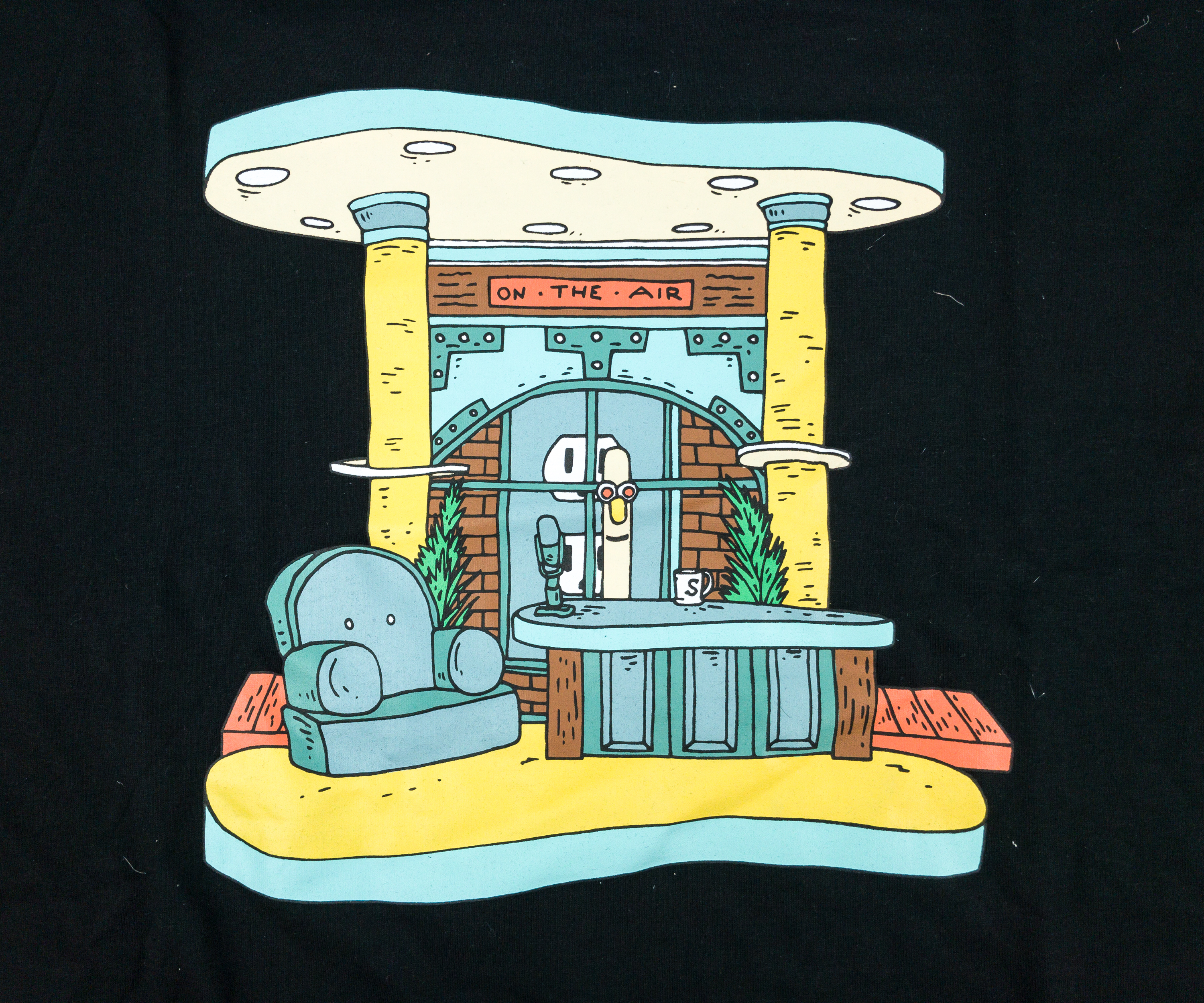 Can you see Stickly on this shirt? He's just there on the black shirt's print, and he's on air!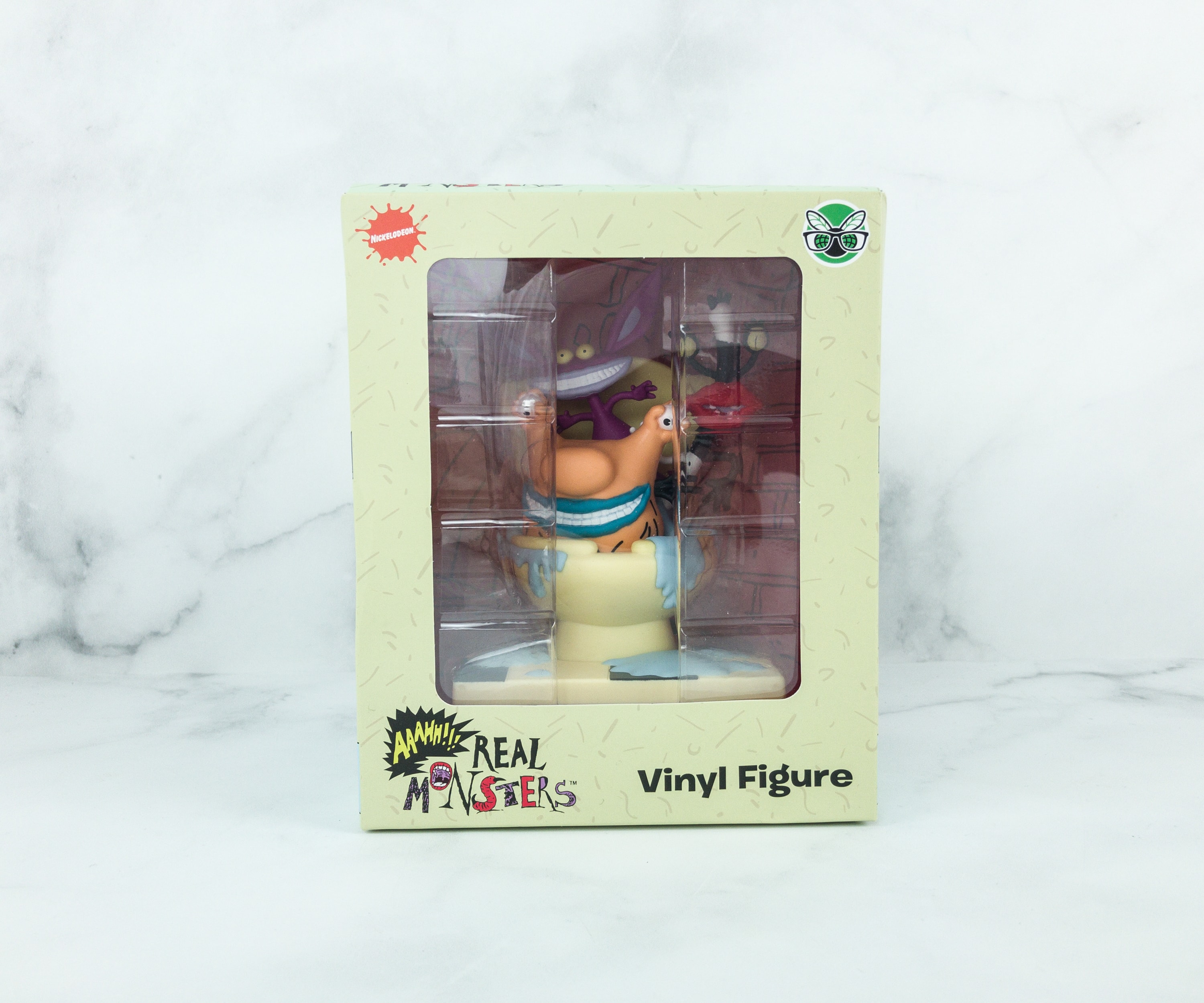 Aaaahh!! Real Monsters Vinyl Figure. The featured vinyl figure is from Aaahh! Real Monsters. Looks like the characters are peeking out of the toilet!
The exclusive figure comes in a window box.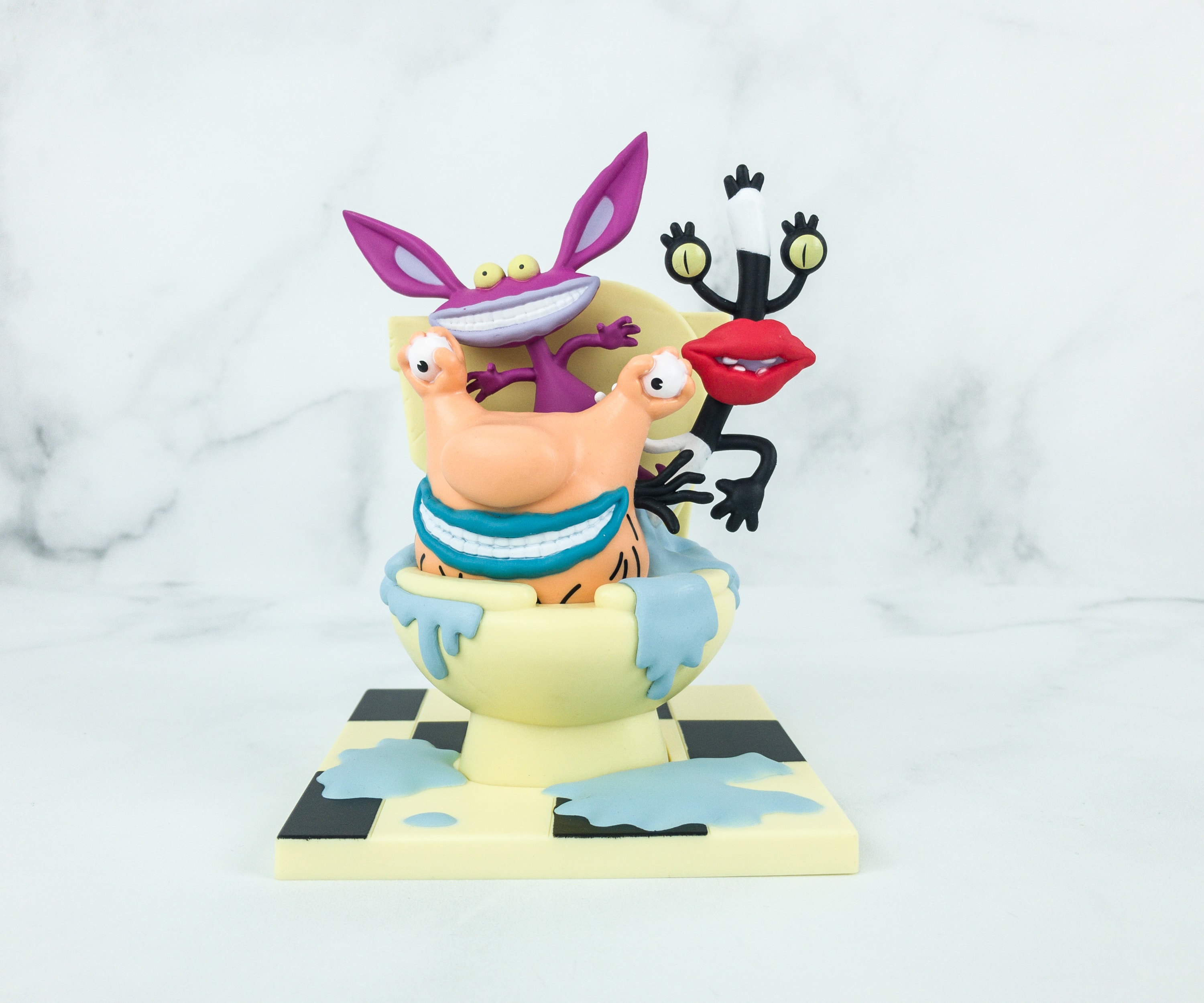 There's Ickis, Oblina, and Krumm! The figure is well-detailed, and even the paint job is well done.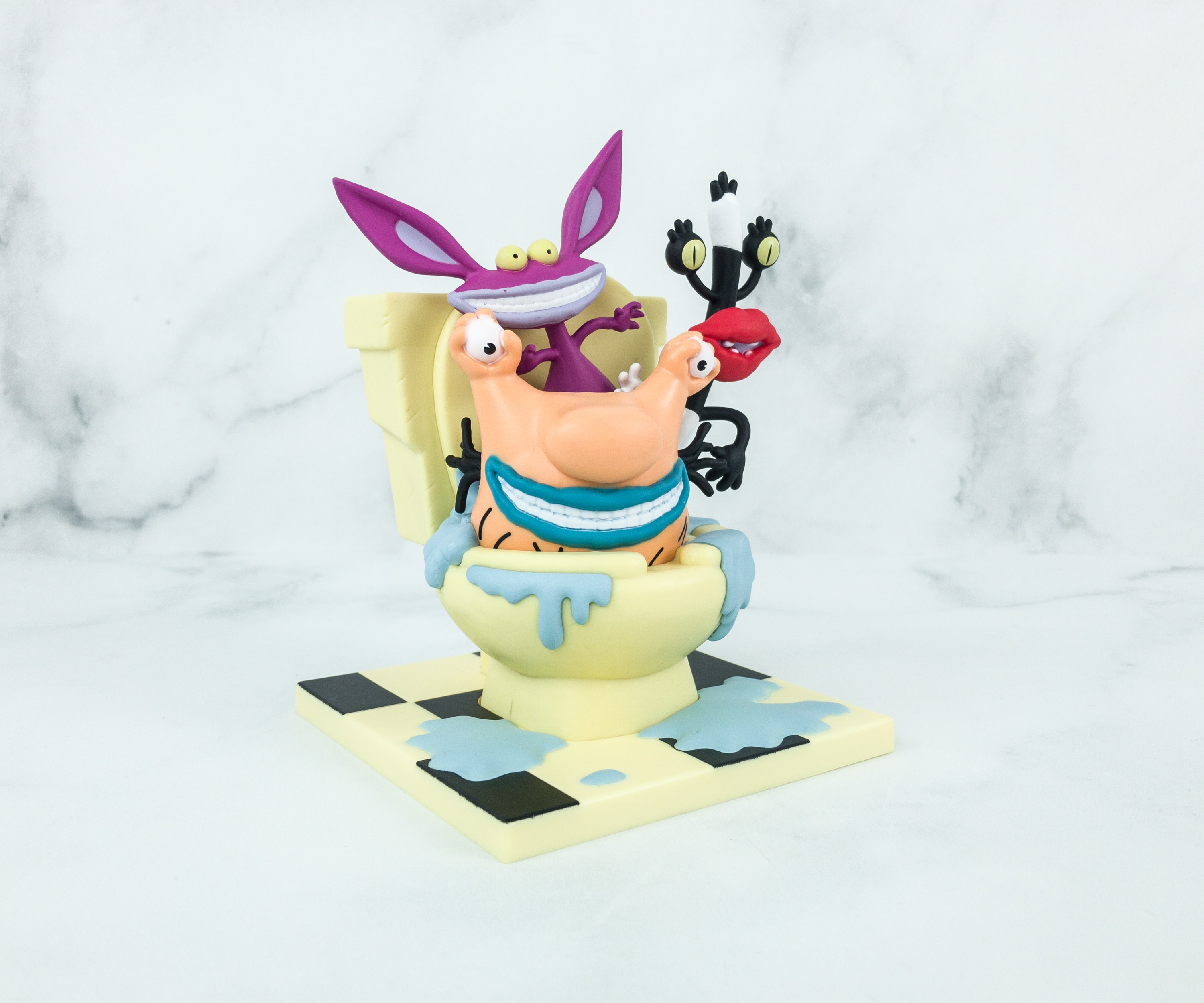 There are also water splatters on the chessboard-like tiles.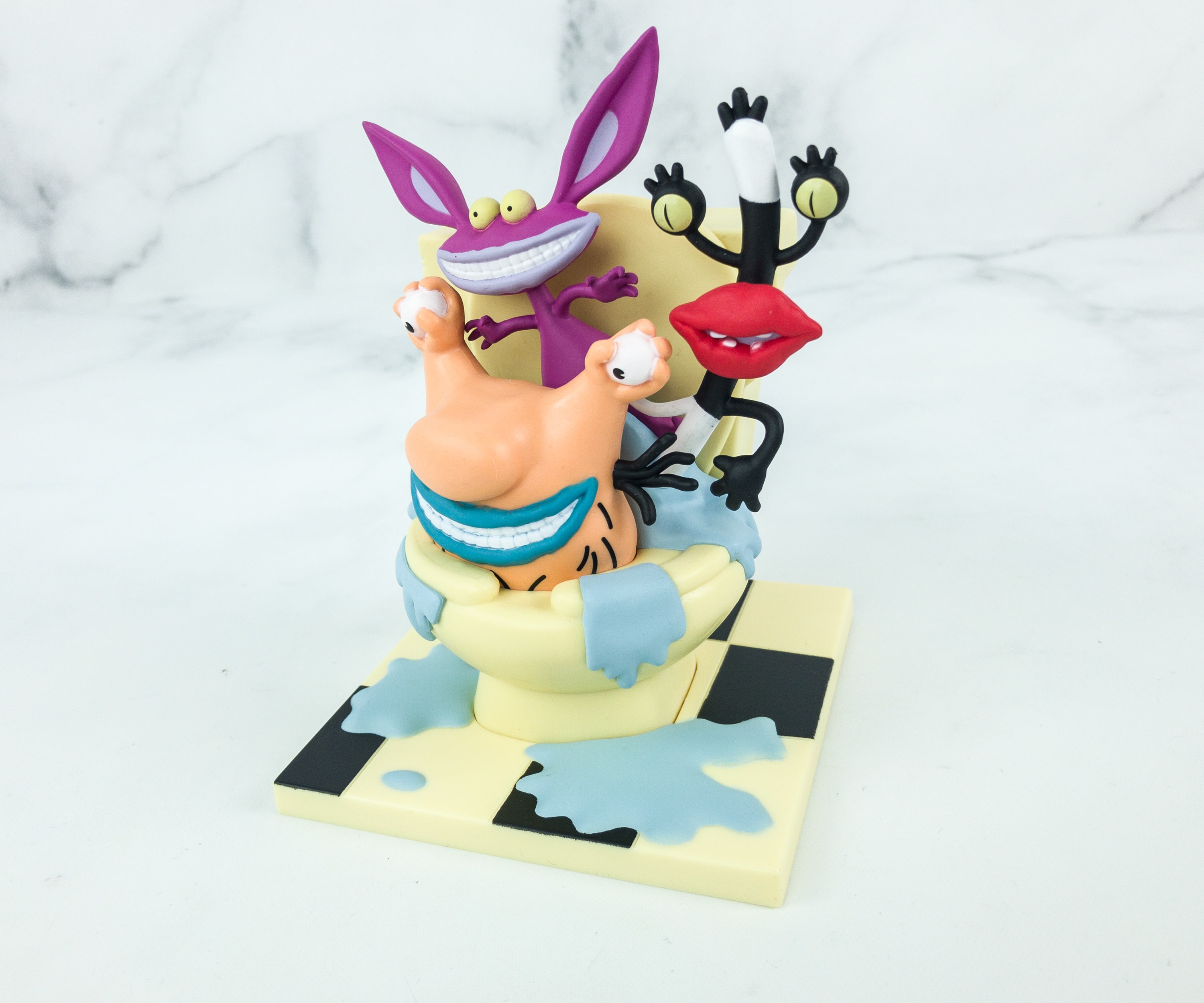 The monsters definitely have a spot on my figures shelf!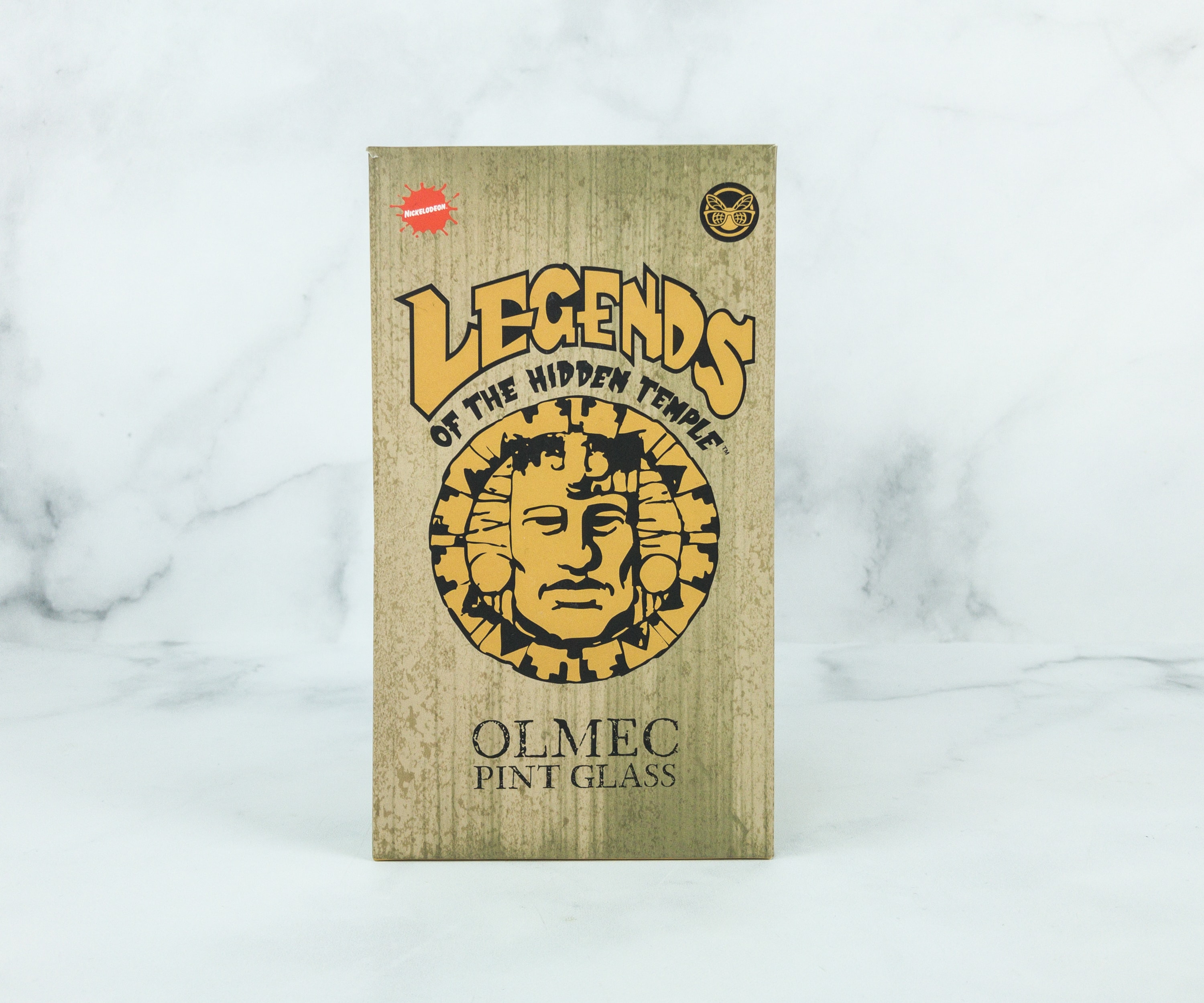 Legends Of The Hidden Temple Pint Glass. Another item from Legends of the Hidden Temple is this Olmec Pint Glass.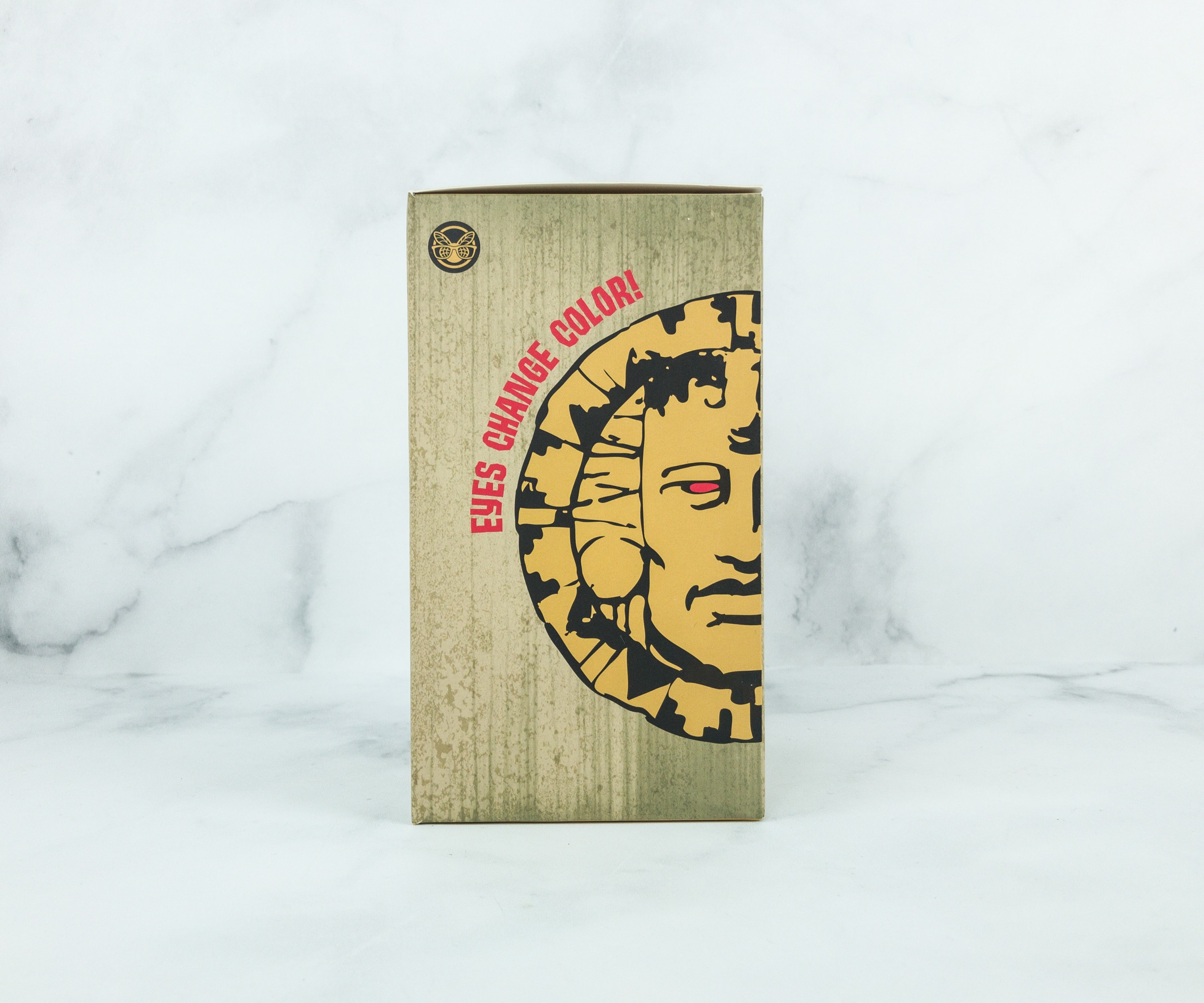 According to the box, Olmec's eyes on the glass change colors! I am excited to see that!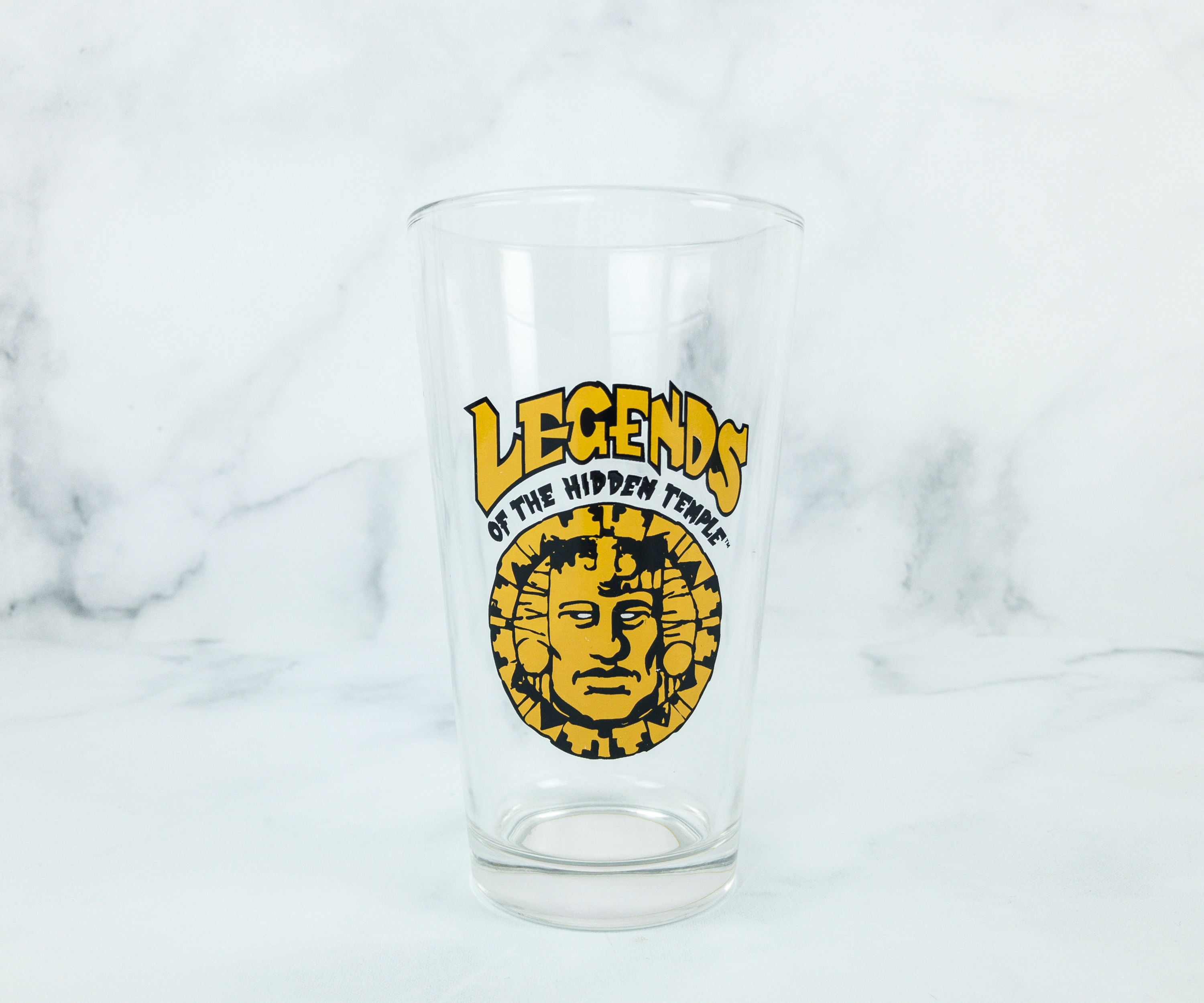 The pint glass is definitely perfect for a drink while binge-watching Nick shows!
I love how this box revives our love for classic Nick shows! The items are quite useful and adorable, and many are also worthy of being collector's items. My favorites are the fanny pack, shirt, and pint glass, while my kids adore the slap bracelet and the vinyl figure. This box never fails to make me feel happy and nostalgic whenever they arrive at my door! Overall, I think it's a great box for any Nick fan, whether young or old!
Did you like the Spring 2019 Nick Box box?