The Gentleman's Box is a monthly men's subscription box providing the required essentials for the savvy man. Boxes contain specially-selected items that range from accessories to grooming. When you subscribe, you also receive a subscription to GQ magazine for your first year, which is delivered separately through the mail.
TIP: This box is still available through the last day of the month!
DEAL: Save $5 on your first regular box. Use coupon code HELLO.
There is the signature gold seal of the Gentleman's Box holding the wrapper together. The presentation is simple and elegant, making this a great ready-to-gift subscription.
All the items are neatly packed and wrapped in white paper. They usually have some interior packaging to protect any watches, cufflinks, or other delicate items.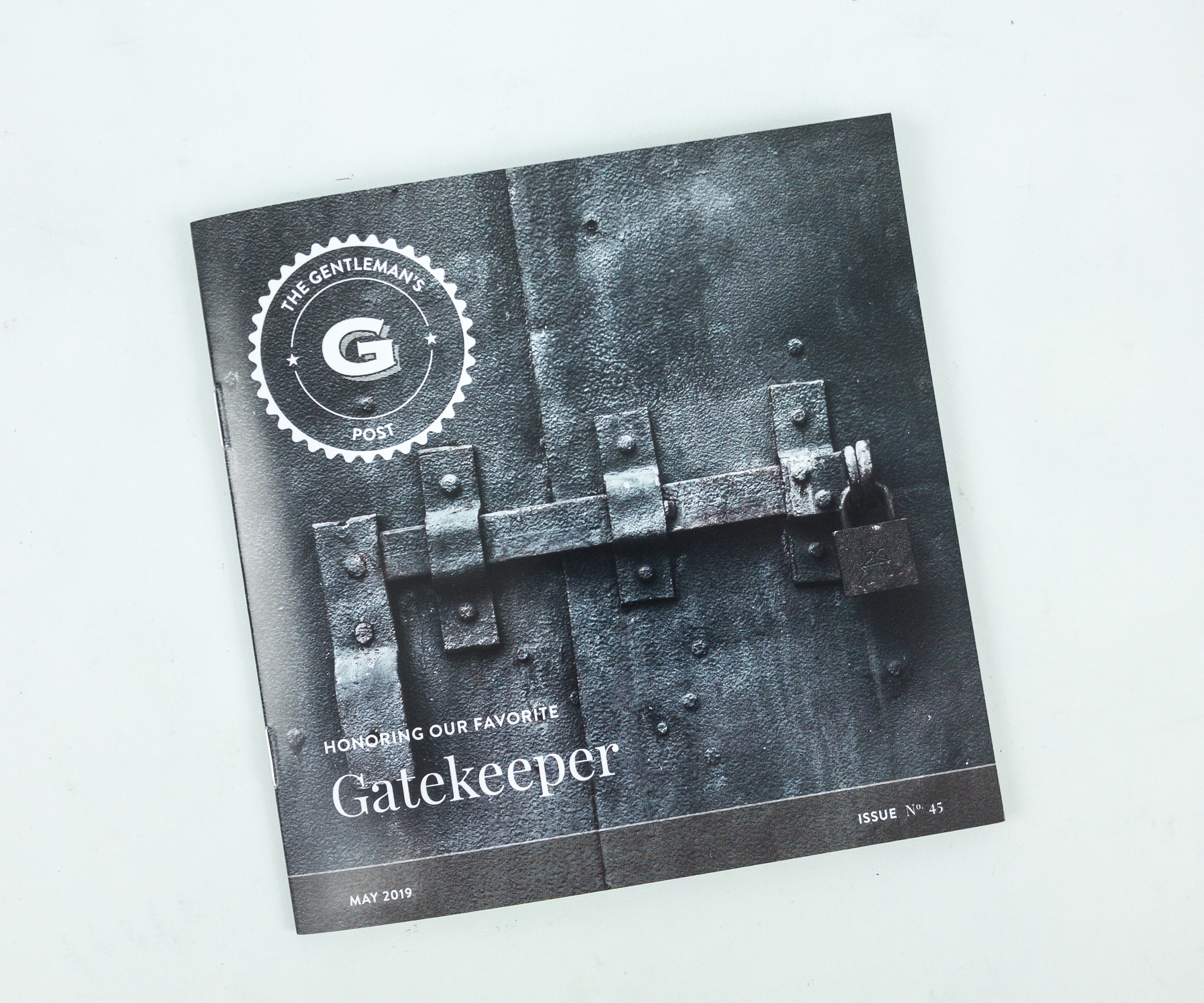 Each box includes a copy of The Gentleman's Post, a well-designed booklet describing the products in the box and offering styling suggestions for each one. This month's box is dedicated to honoring our favorite Gatekeeper.
The Gentlemen's Post walks through everything in the box, and more. There is a handy table of contents that gives a quick list of the contents and the total retail value of the box. They regularly have a feature that introduces us to members of the Gentleman's Box team.
The booklet starts off with a style guide to give you some visual cues on wear and pairing options.
Every page is dedicated to each item — they include the usual picture and blurb, but they also include a handy section denoting the level of attire (e.g. formal, business, casual) for which the item is appropriate, as well as colors that best complement it. They also sometimes have discount promotions littered throughout.
This booklet is really informative!
It even includes a feature about the Spring and Summer Essentials!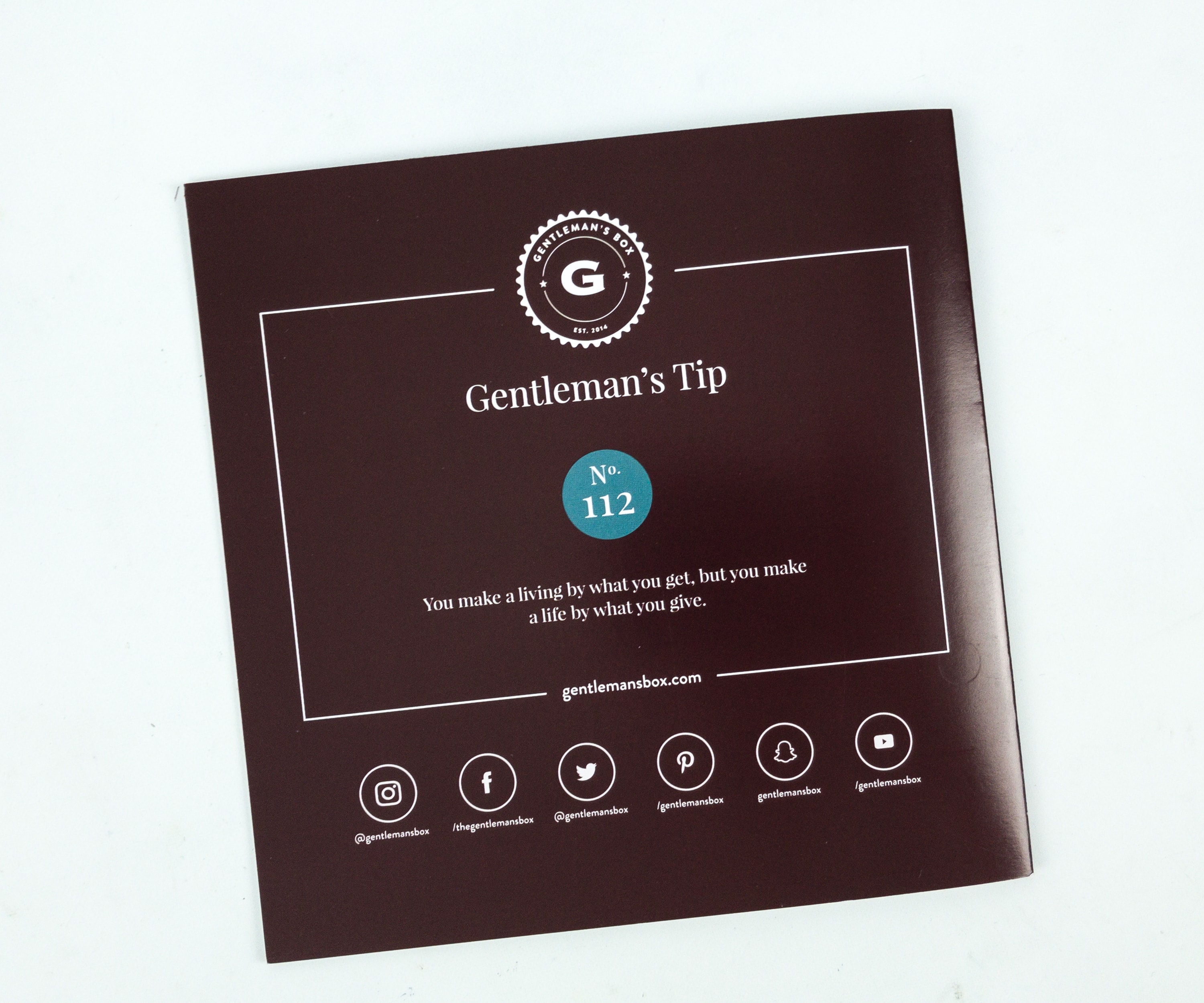 The Gentleman's Tip No. 112:
You make a living by what you get, but you make a life by what you give.
Everything in my May 2019 box!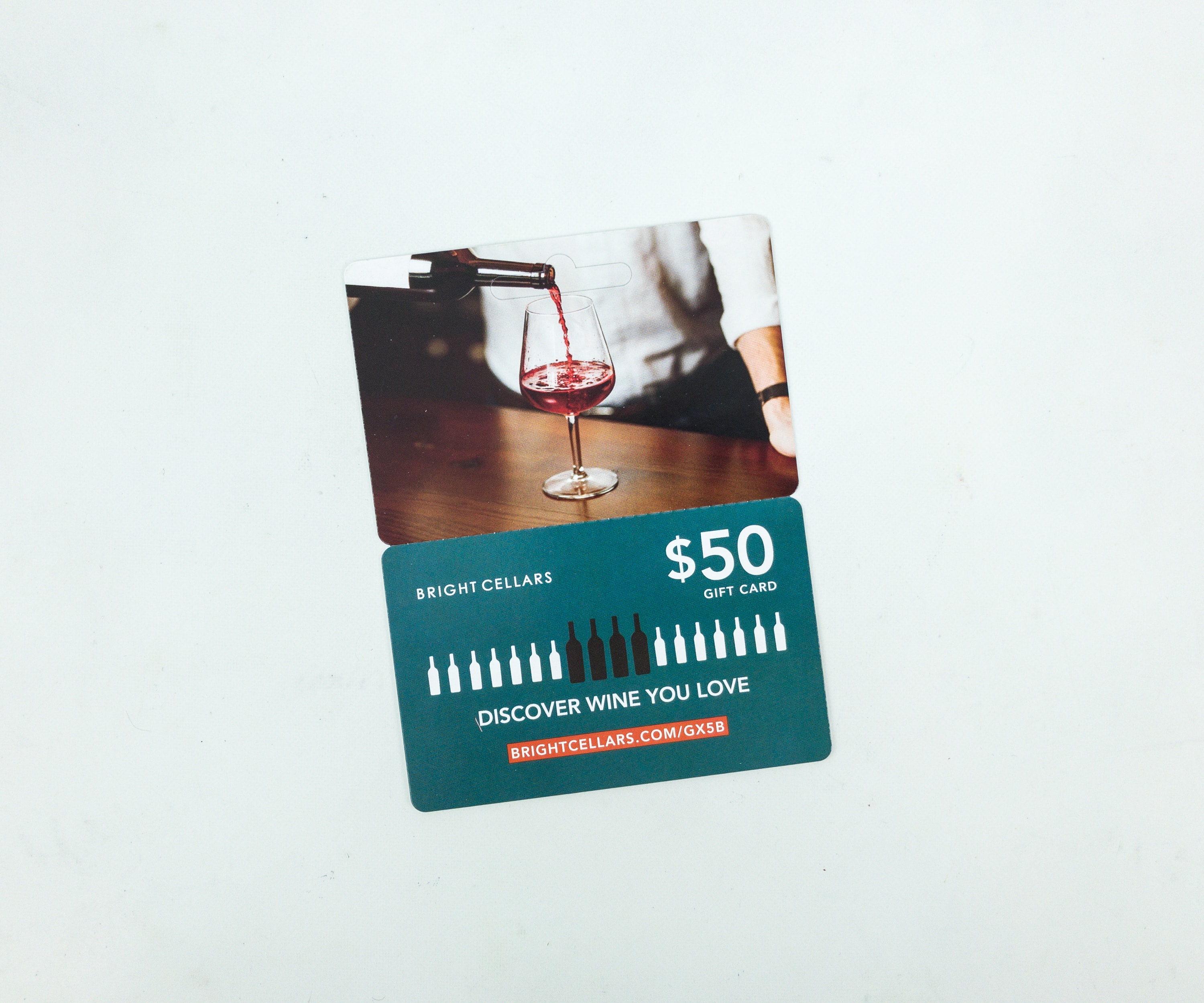 Bright Cellars Gift Card ($50) This month's bonus item is a $50 gift card from Bright Cellars!
All you need to do is take the quiz to build your profile and redeem your $50 credit.
Trendz Co. Tie ($29) It's a patterned necktie made from a premium quality blend of cotton and polyester fabric.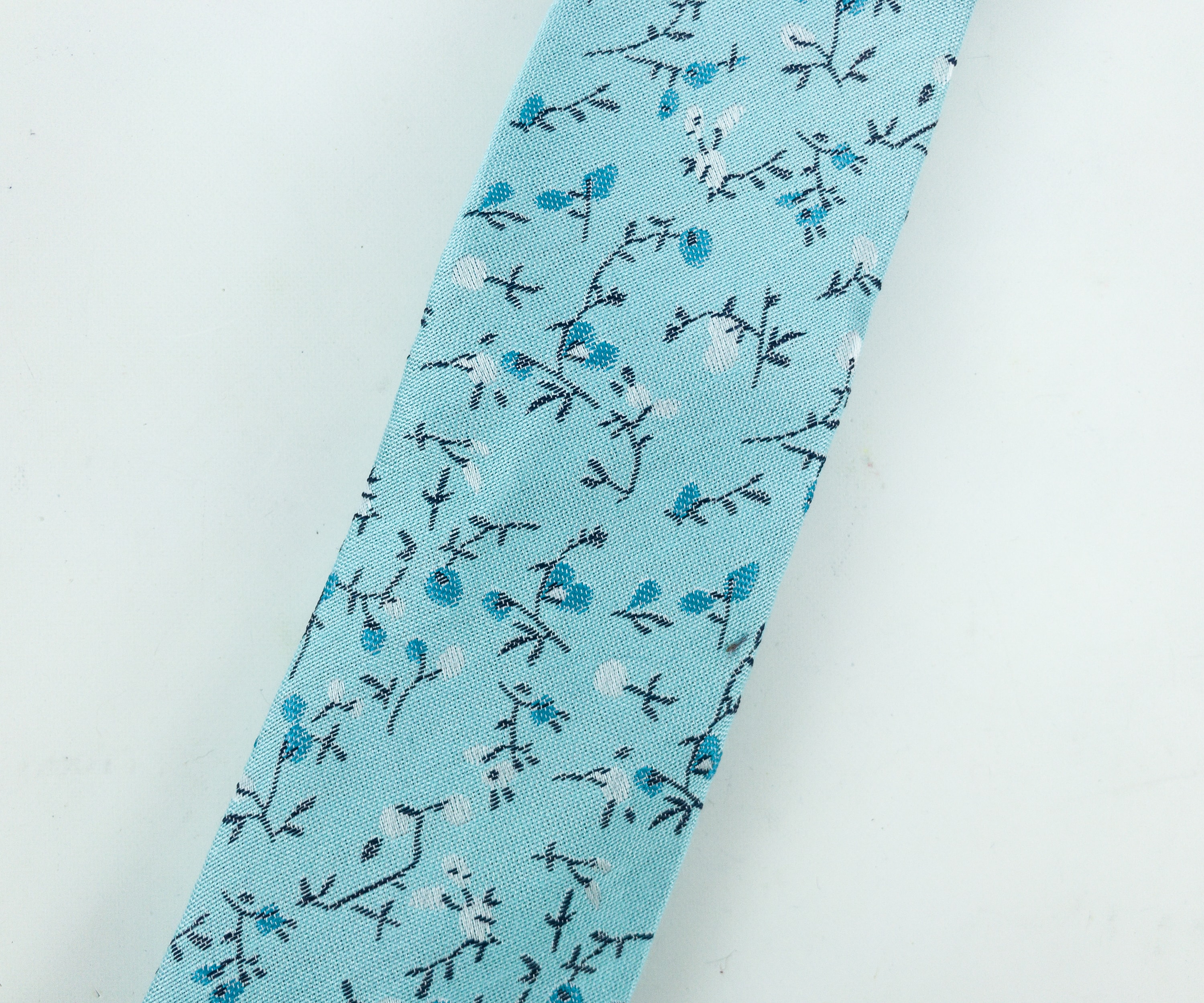 This tie features a light blue base color with a floral design printed all over.
The necktie is soft and lightweight. It looks great when paired with dark-colored suits!
Gentlemen Essentials Pocket Square ($19) A gentleman's outfit is never complete without an astonishing pocket square!
This pocket square looks so awesome with its multi-colored pattern. It's the ideal accessory to pair with navy blue or gray suits.
Trumbull Rhodes Tie Clip ($15) Another great formal wear accessory we should always have is a tie clip. This month's featured tie clip comes in a cute black drawstring pouch.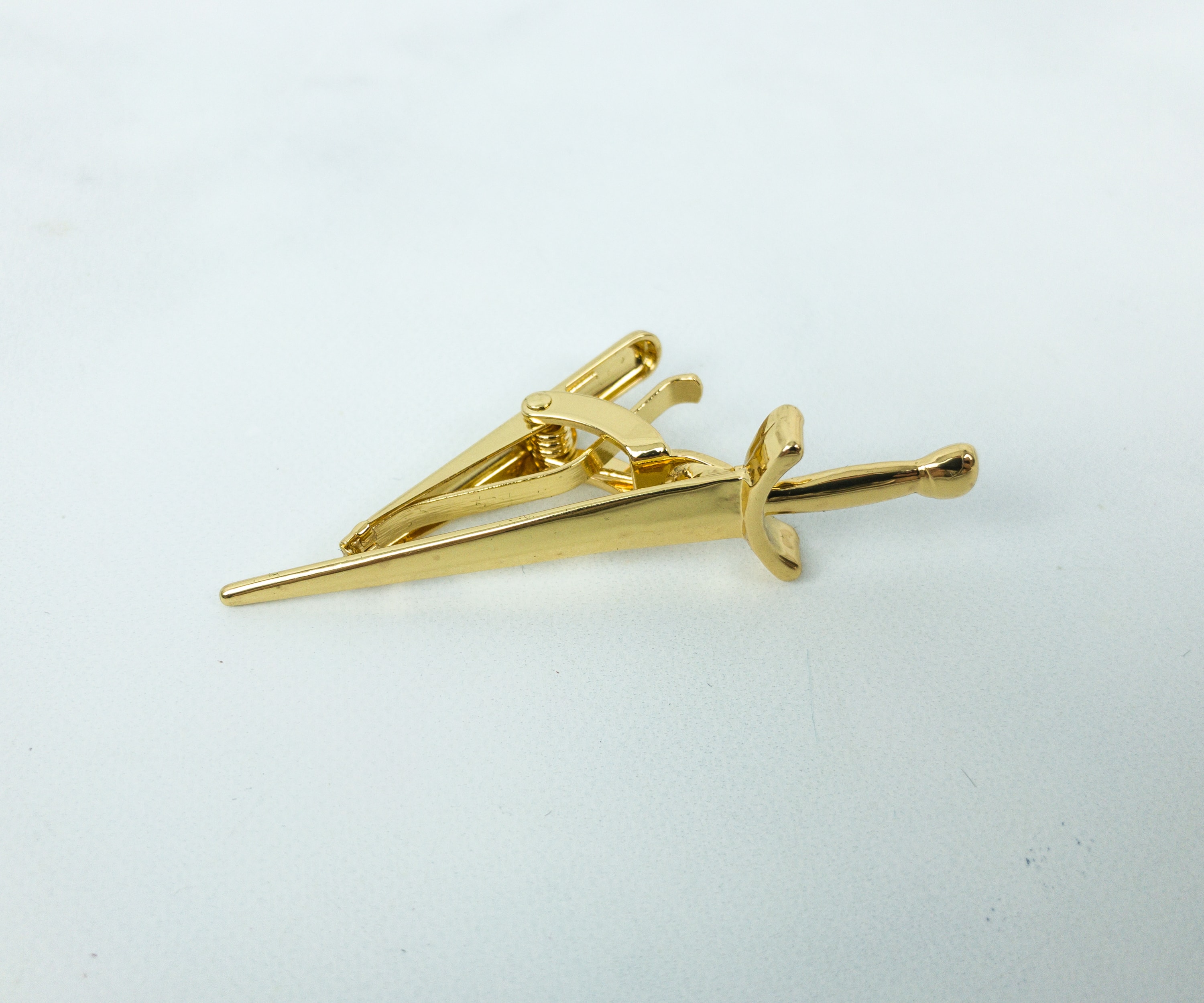 It's a gold-plated, classy tie bar shaped like a sword!
VeganWear Wallet ($25) This is exciting – a vegan men's accessory!
This wallet is made with premium brown vegan leather.
It's an innovative bi-fold slim wallet with a number of slots for my cards and cash. It's slim, handy, and keeps it all organized. I swapped my current wallet for this one for our vacation and have been loving it.
Toronto Sock Exchange Socks ($12) This month's featured pair of socks is from Toronto Sock Exchange. They feature a cool and classy striped design!
These socks are made with 80% cotton, 15% polyester, 3% elastic, and 2% spandex.
I like the grey and teal stripes. The heels and toes are also in teal.
The socks are comfortable and breathable. They don't easily slip down either.
All three items feature common colors and features. They really look great when worn together.
It was another awesome curation of high-quality men's accessories from Gentleman's Box. Aside from the usual socks and tie, they also included an awesome sword-shaped necktie clip and a slim leather wallet. Everything is usable and definitely excellently made. If you want to add a flair of style to your formal attire, this subscription is a good choice!
Have you tried Gentleman's Box?