The Bouqs is an online flower shop that also offers floral subscriptions. Whether by subscription or one-off orders, you can choose a bouquet of flowers, which are grown in rich South American soil, and get beautiful flowers delivered to your doorstep. Ordering is simple and hassle-free. If you're interested in a subscription, that will knock 20% off your ongoing deliveries.
DEAL: You can try code NEWB15 (all caps required!) to get 15% off or WELCOME10 for a 10% discount on your first delivery.
If you prefer a subscription, you can easily set your deliveries for every week, every 2 weeks, every month, or every 2 months. When you subscribe you select a Bouqs aesthetic (Farmer's Market, The Classics, Volcano Roses, or Simply the Best) and the size of bouquet you prefer – Original, Deluxe, or Grand ($32, $44, $56). Instead of a subscription, you can also pre-schedule deliveries for important occasions.
This is a review of the Farmer's Market subscription. For May 2019, we received the "Bewitched" Bouq. This is a review of the deluxe size!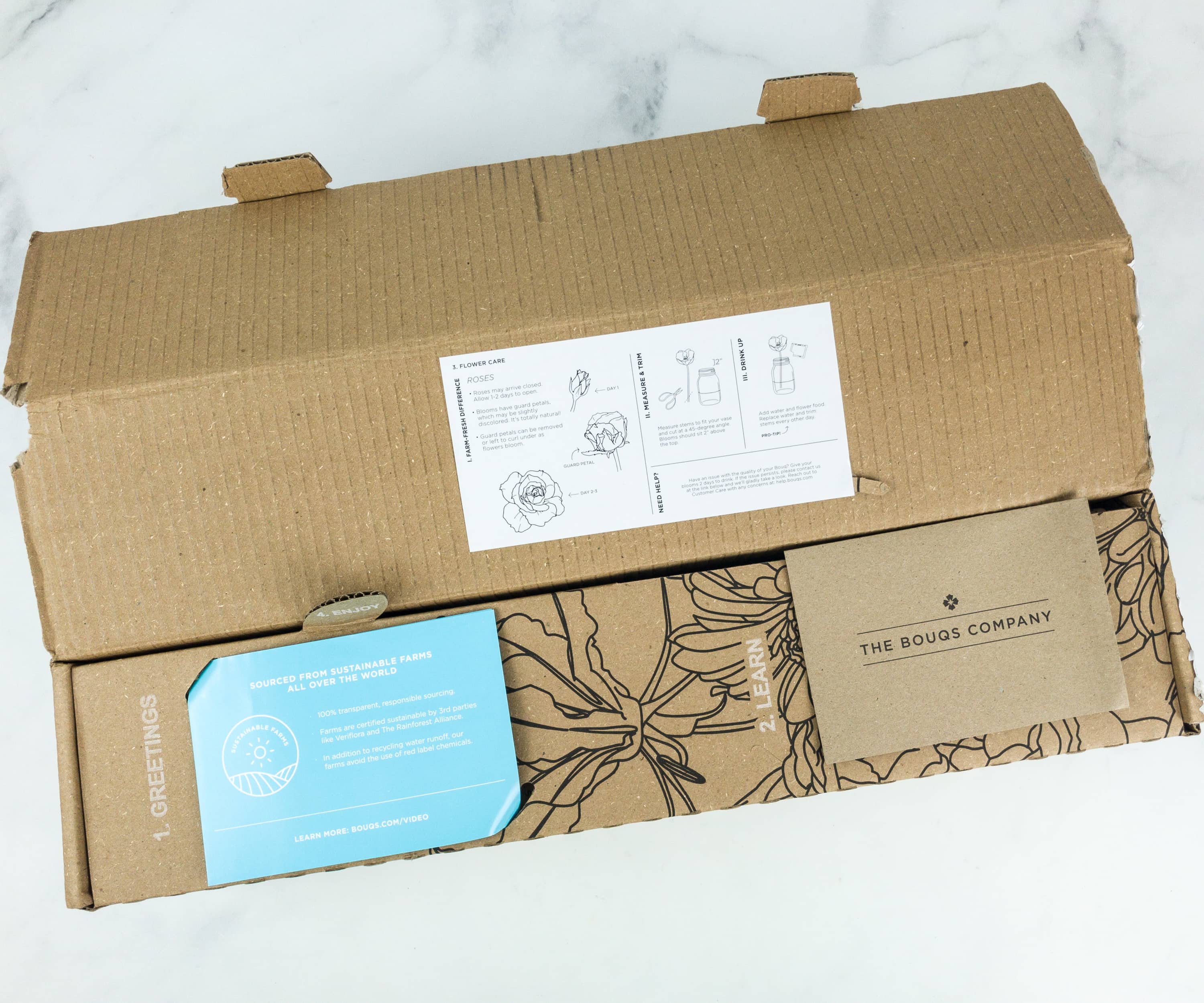 The packaging is simple and straightforward.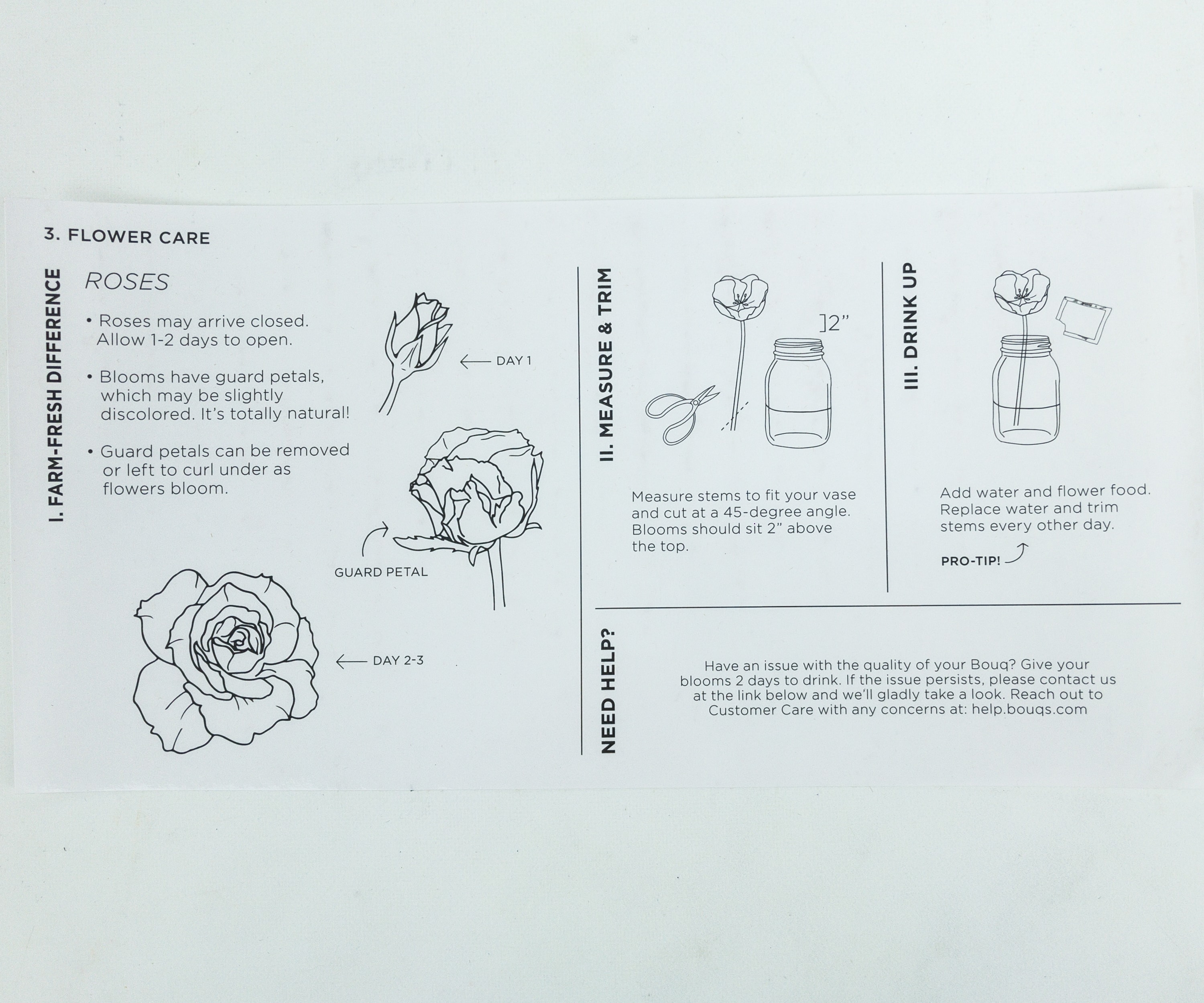 The flower care instructions are included with the packaging. I strongly suggest trimming stems and putting them into the water straight away.
It's good to know that these flowers were sourced from sustainable farms all over the world.
A 15% off coupon is also included.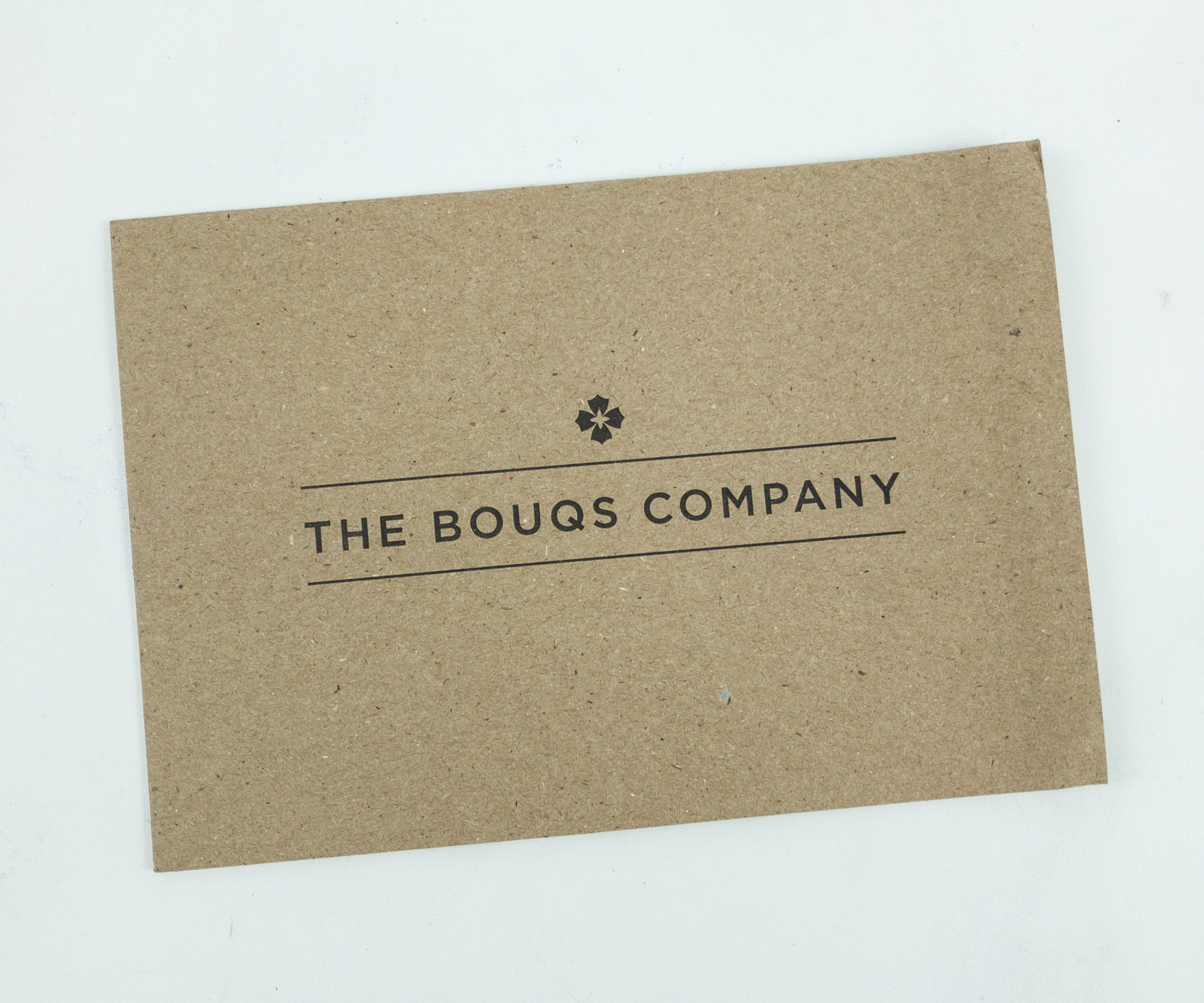 The box comes with its own gift card in case you will be giving it as a gift to someone.
Inside the gift card is your note as well as care and design instructions.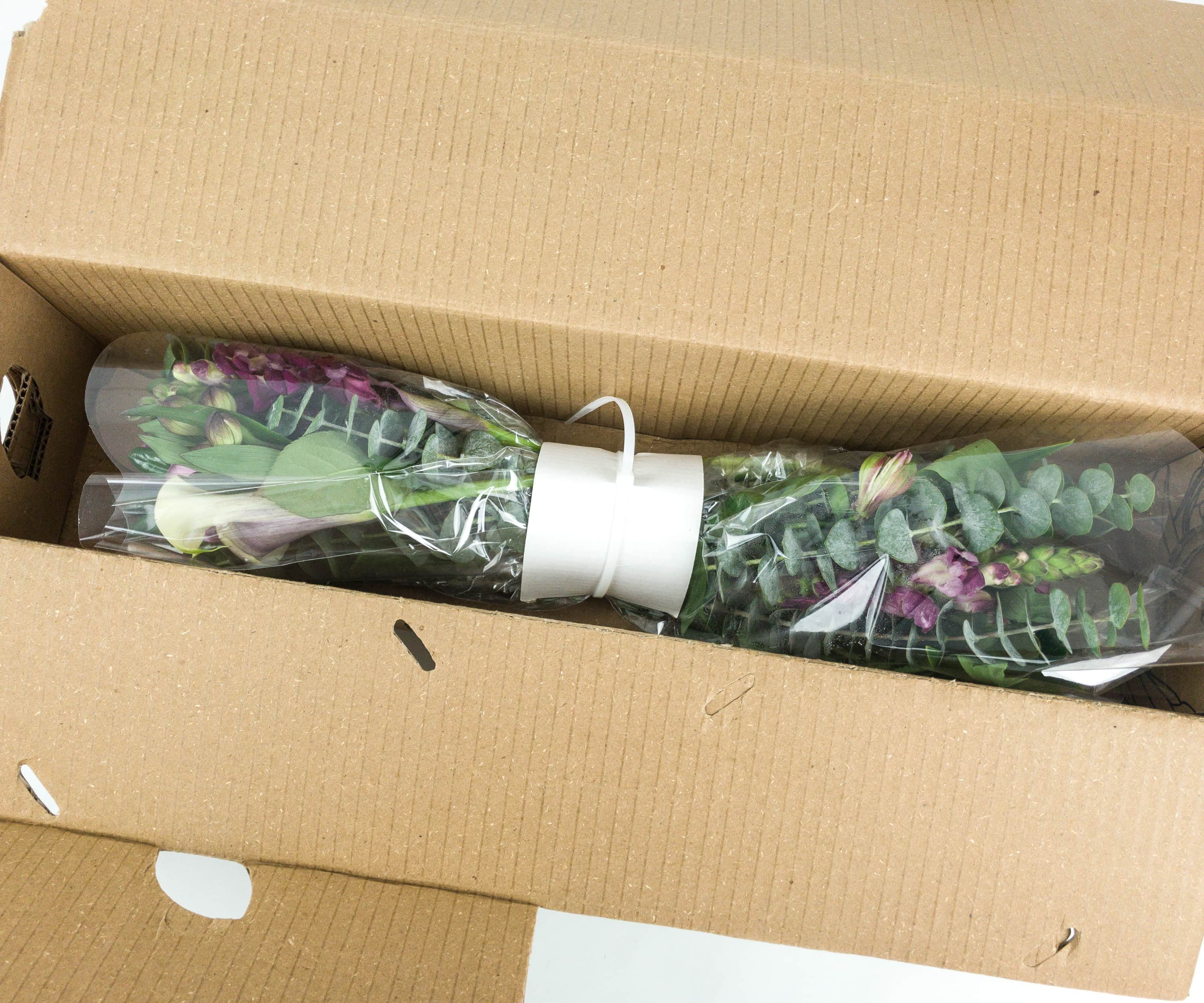 The bouquet is placed in a protective box.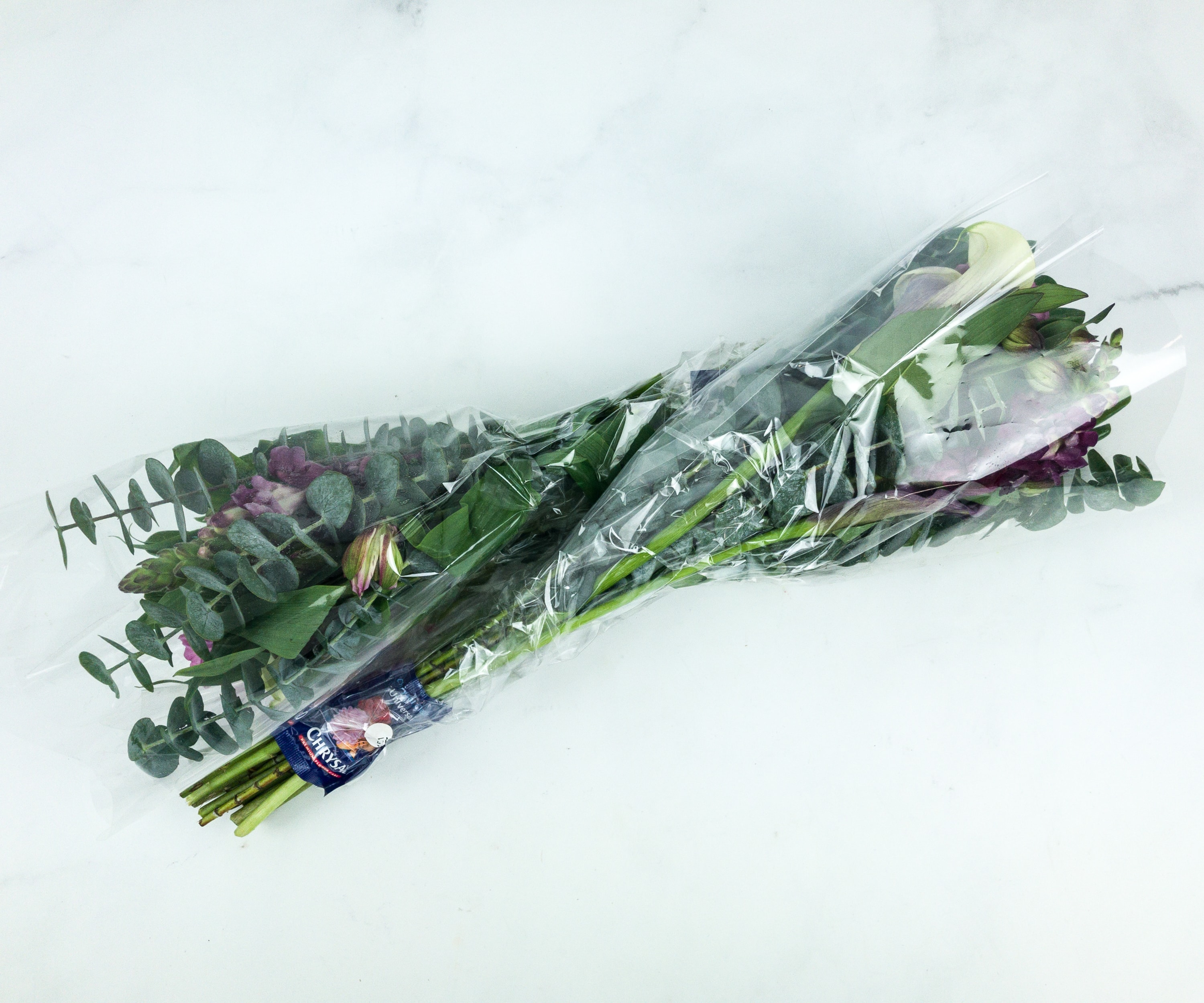 The bouquet of flowers has been carefully packed and tied together at the stems so it is still fresh when you open them. This system keeps the flowers away from the walls of the box, so they don't get beat up when jostled in transit.
This is for a Deluxe order, so it has two 12-stem mixed bunches. You can get an Original (12 stem) or Grande (36 stem).
Everything in my box!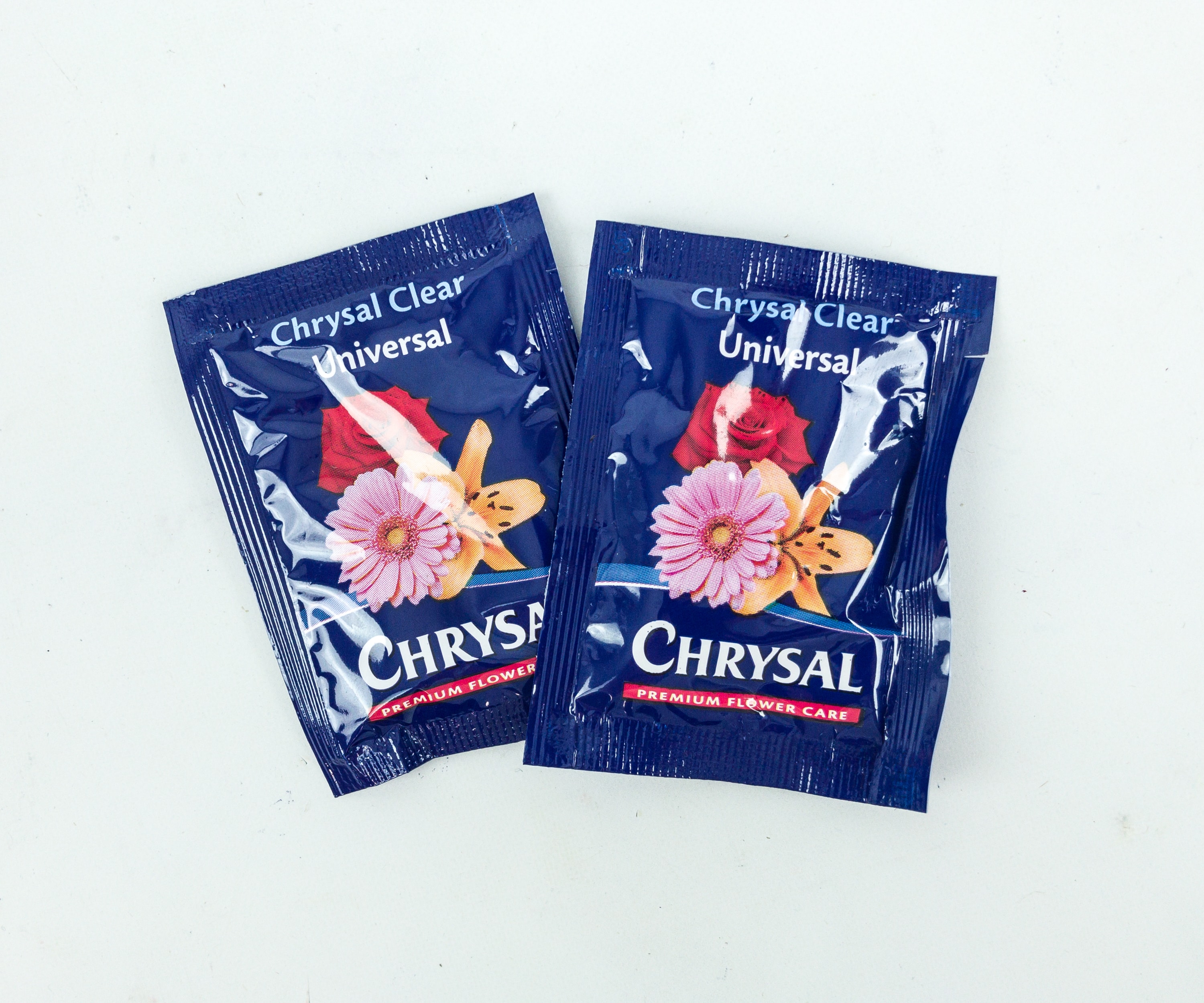 The bouquet also came with packets of flower food so they will last longer.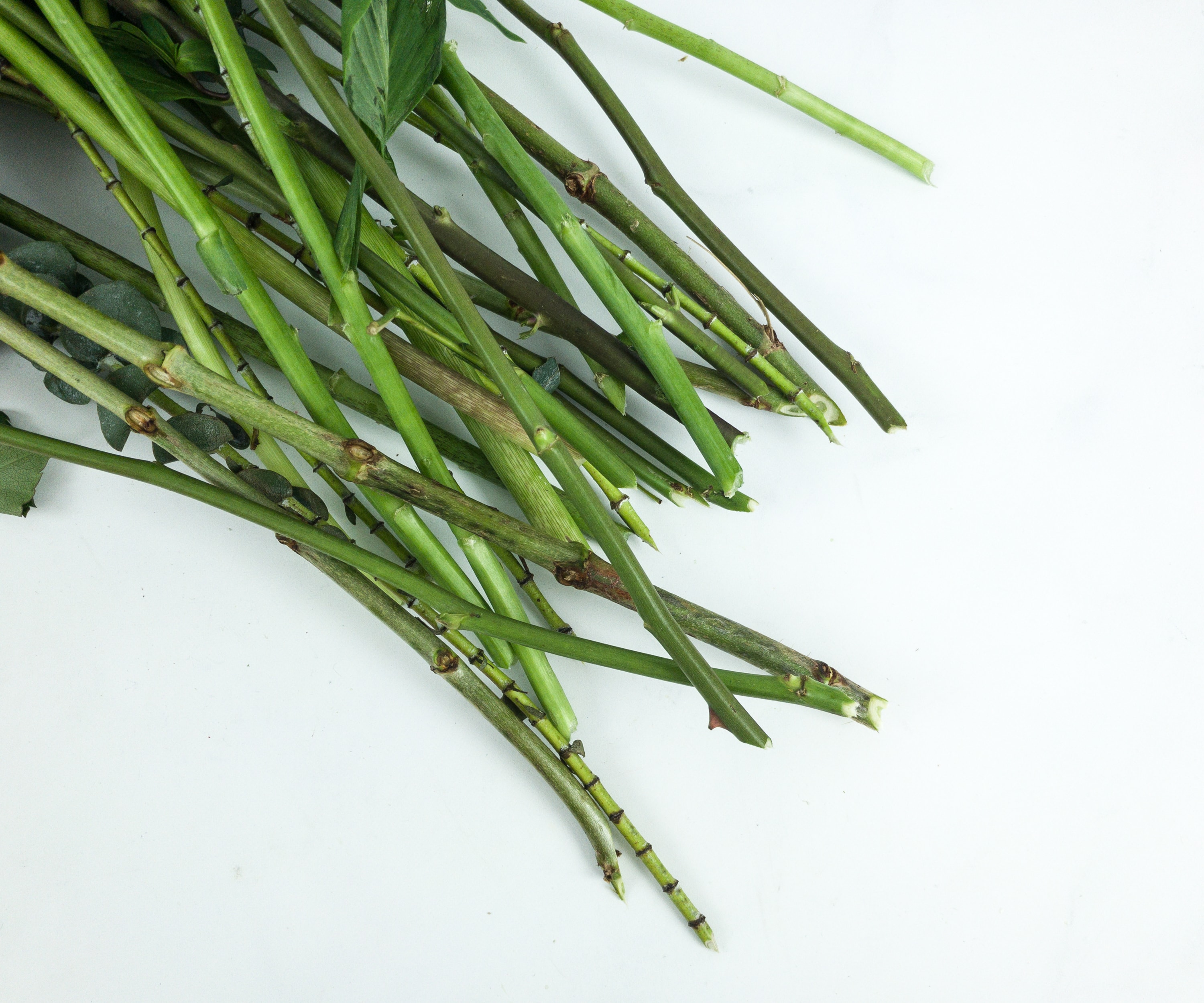 They arrive with very long stems, so you can trim them to fit your vase of choice.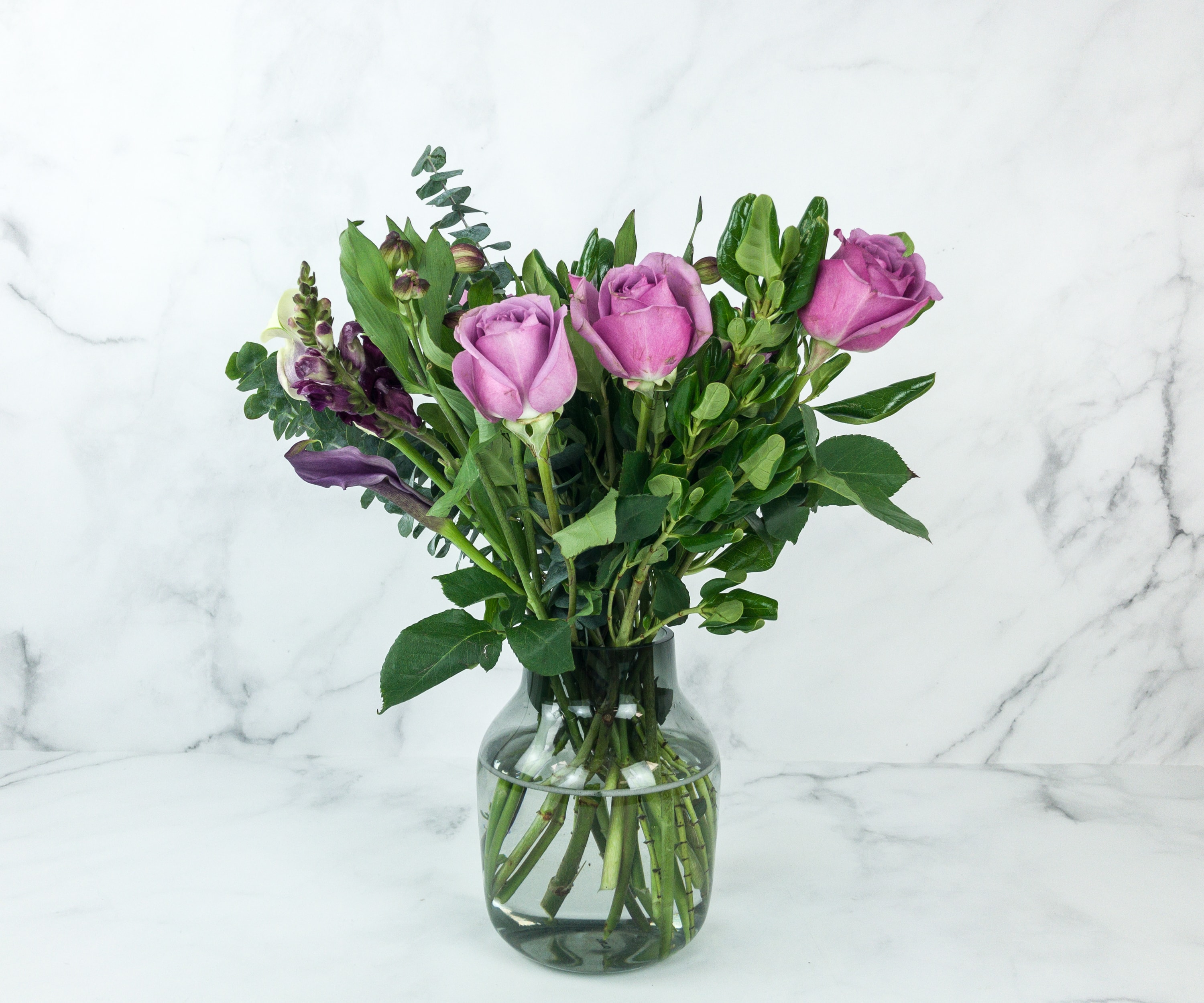 The bouquet we received this month is called The Bewitched, which is a mix of purple roses, lilies, calla lilies, and fillers.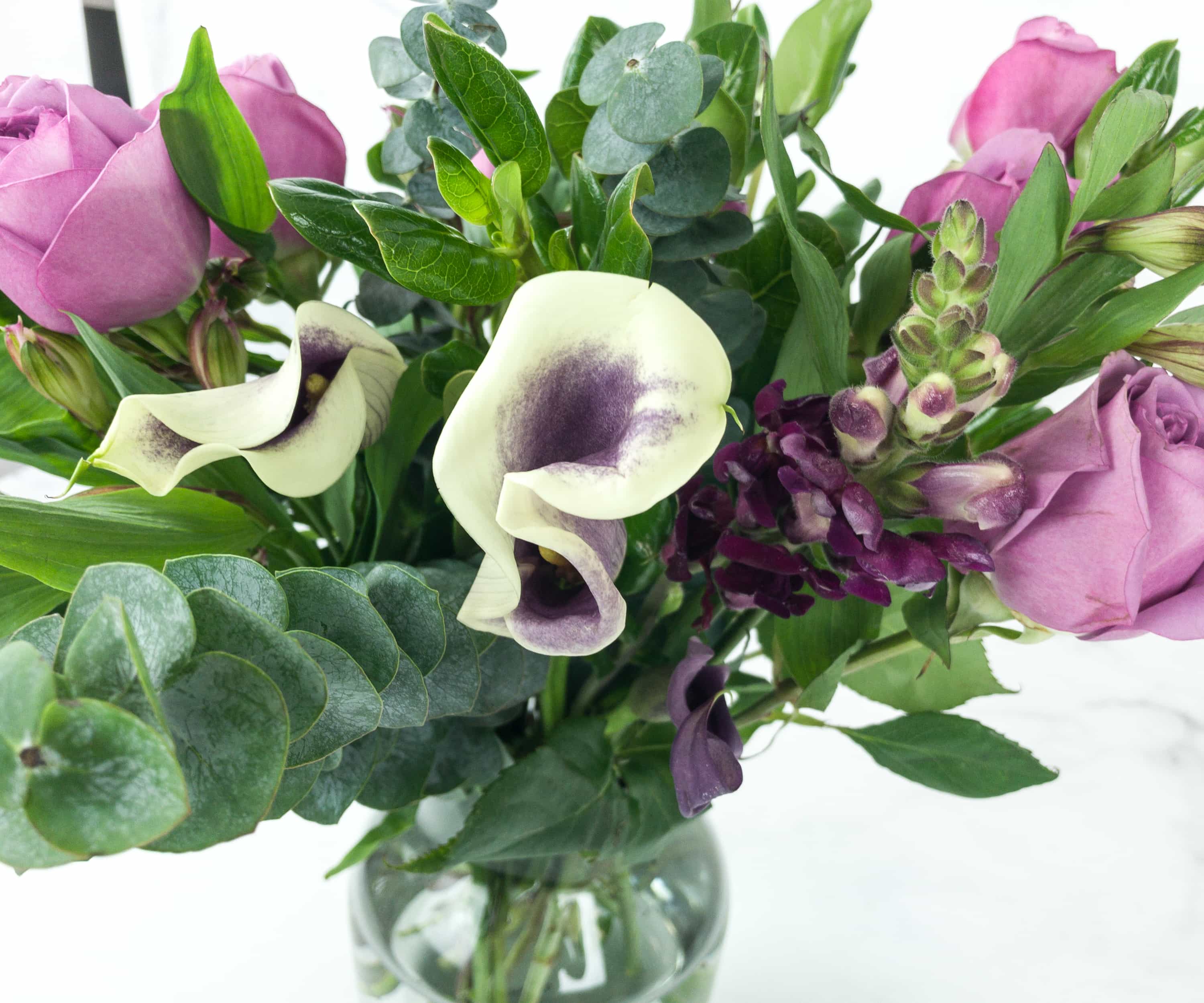 The bouquet is a mix of beautiful exotic accent flowers.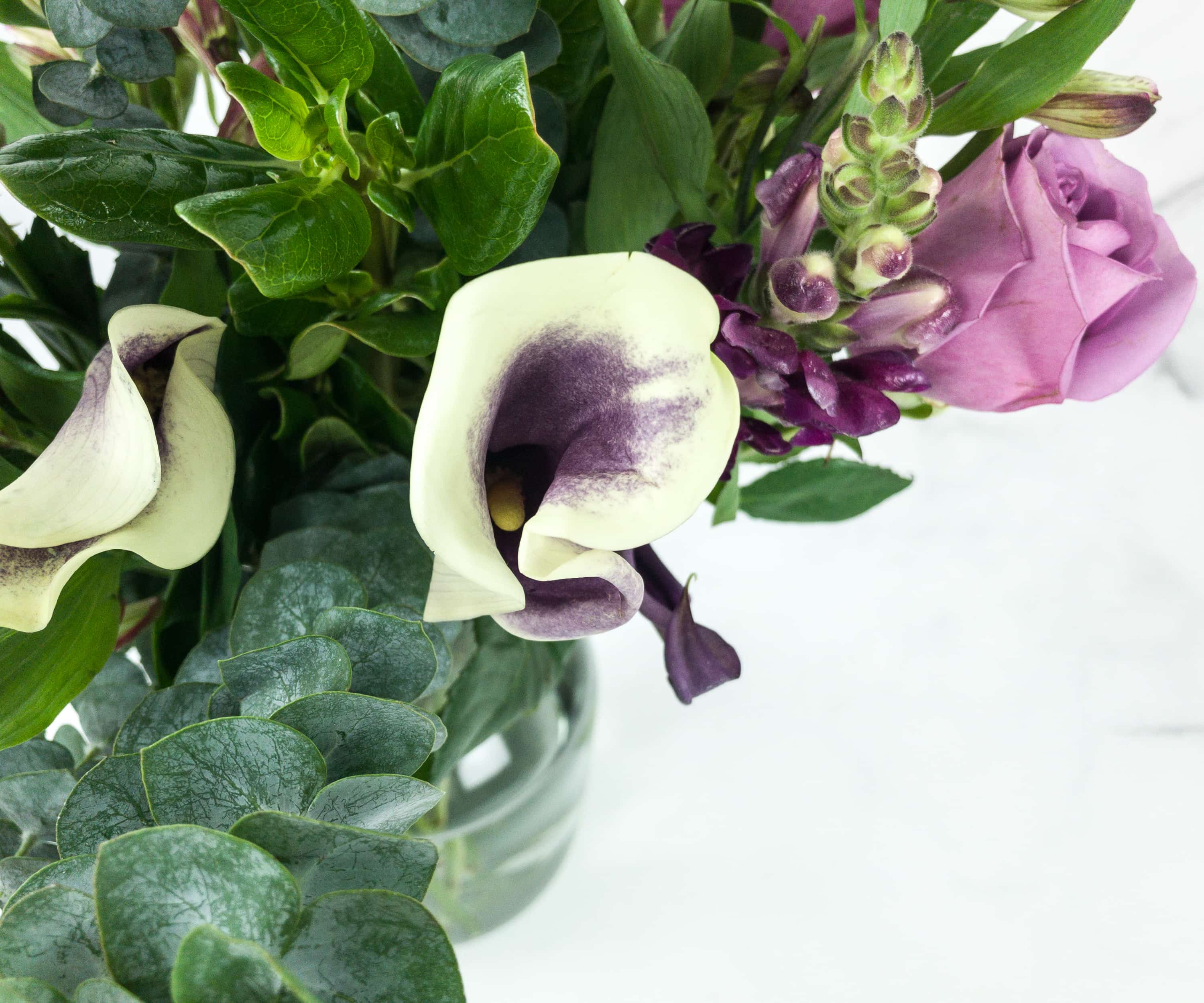 Some of the flowers are still budding, which is great because it means we'll have a lot of time to see its beauty in full bloom. I doubt these would hold up nearly as well if they were shipped already in full bloom.
The flowers arrive fresh and looking vibrant at our door, and I am definitely loving the colors!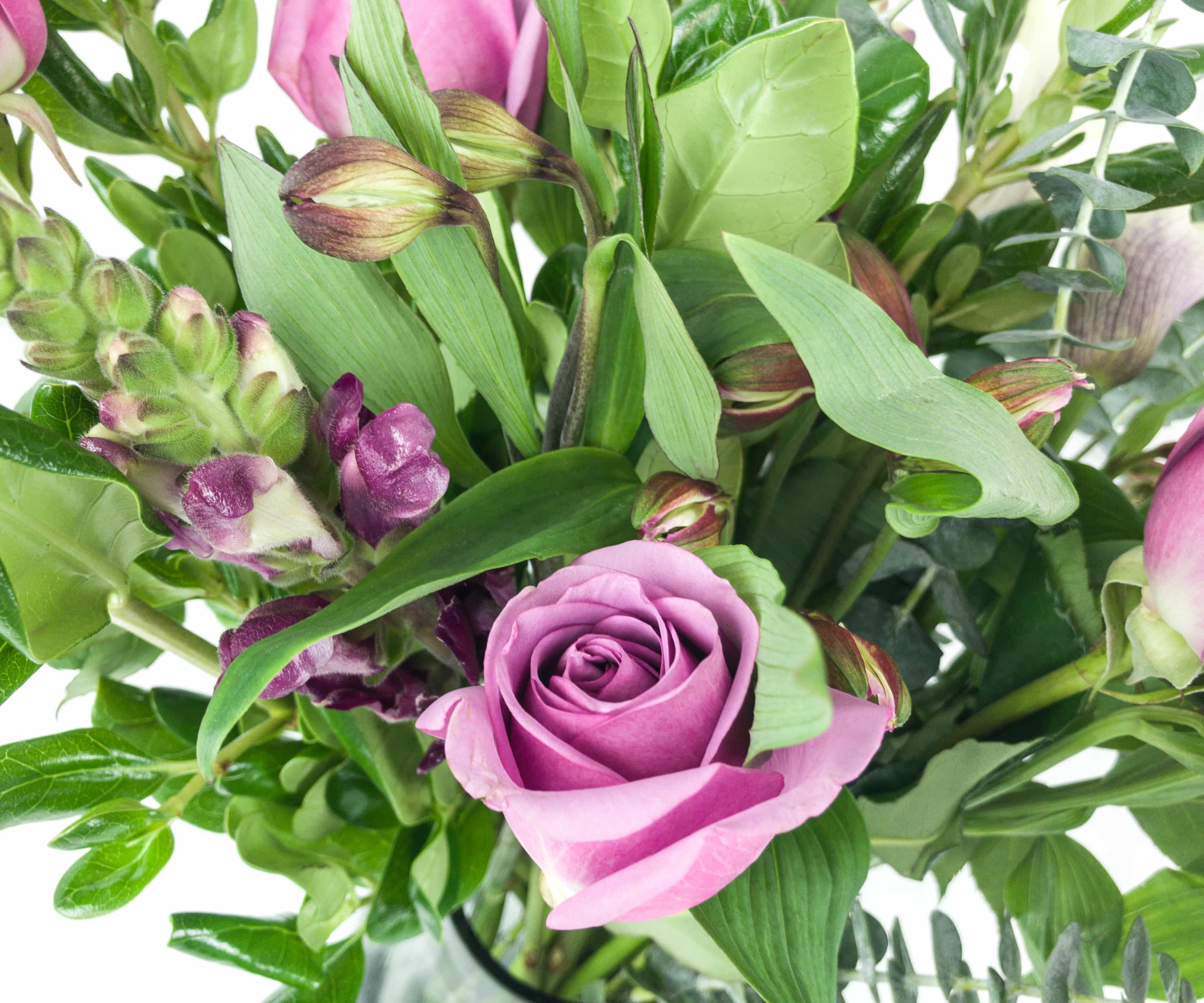 The purple roses are sensational. I'm truly "bewitched" by these pretty blooms!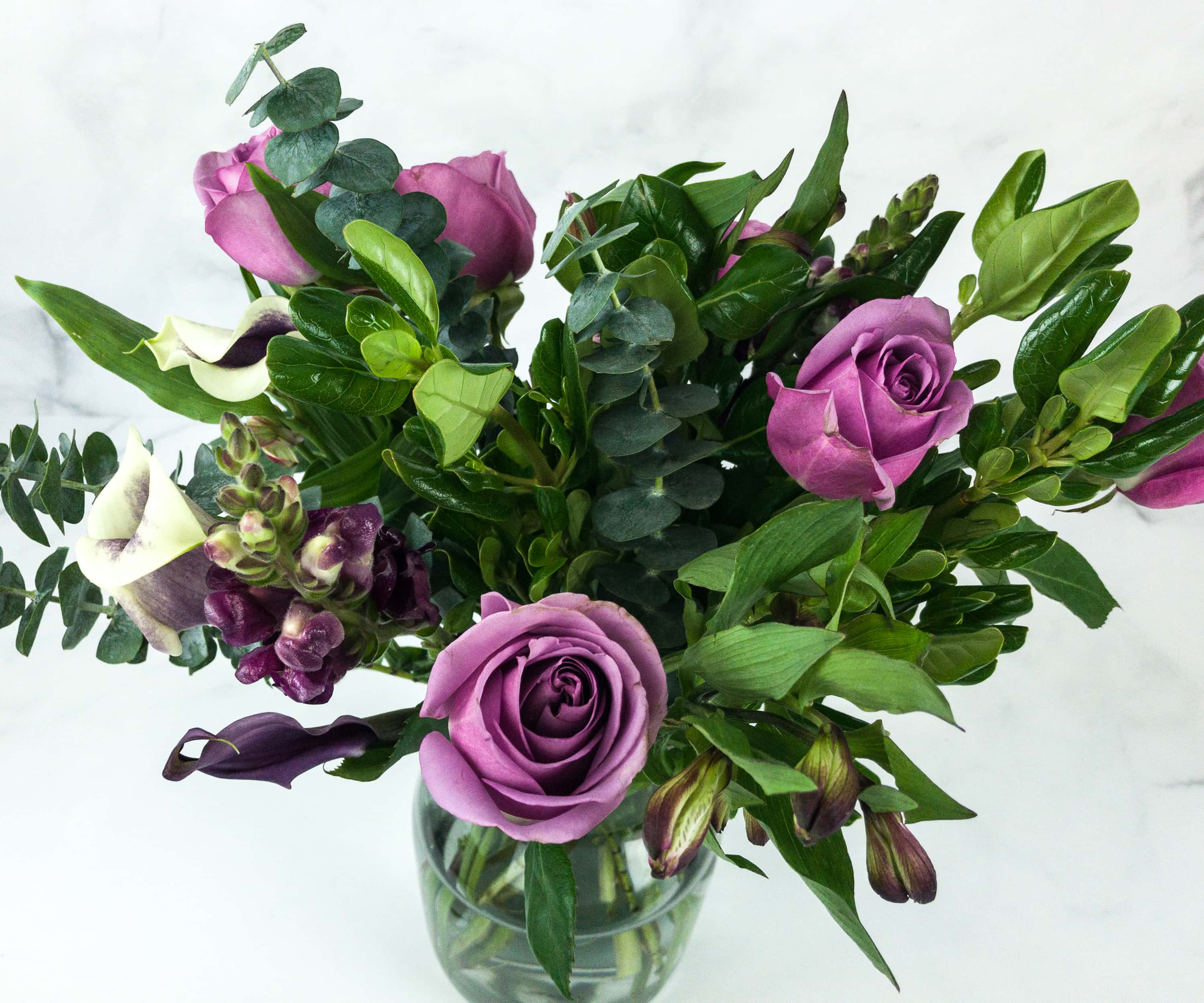 Some of the lilies are still shy, just give them some days to really open up and show their beauty.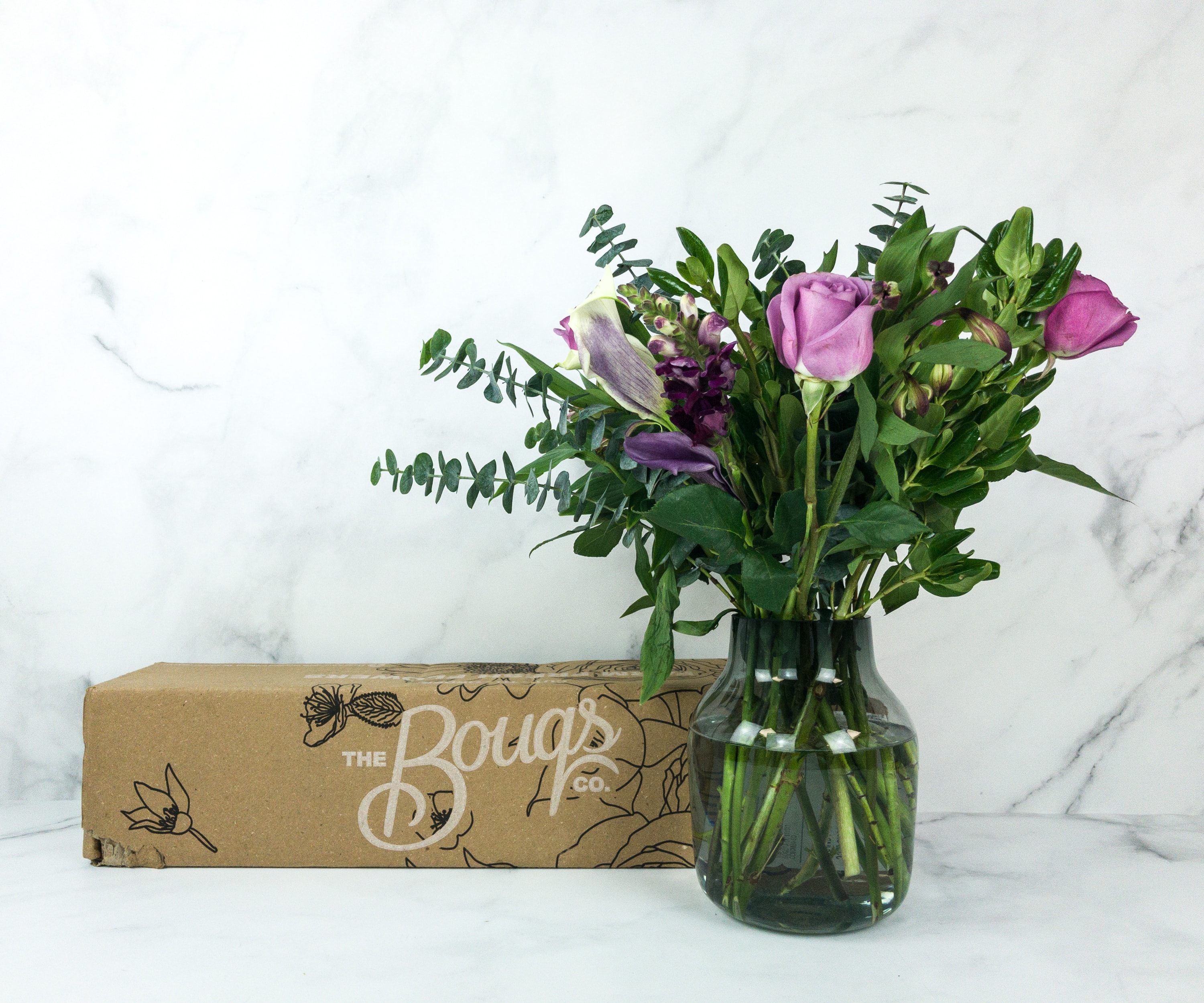 The beautiful greeneries and fillers are perfect for the blooms in this set.
After several days, the lilies finally show their beauty, and the roses bloomed fully as well.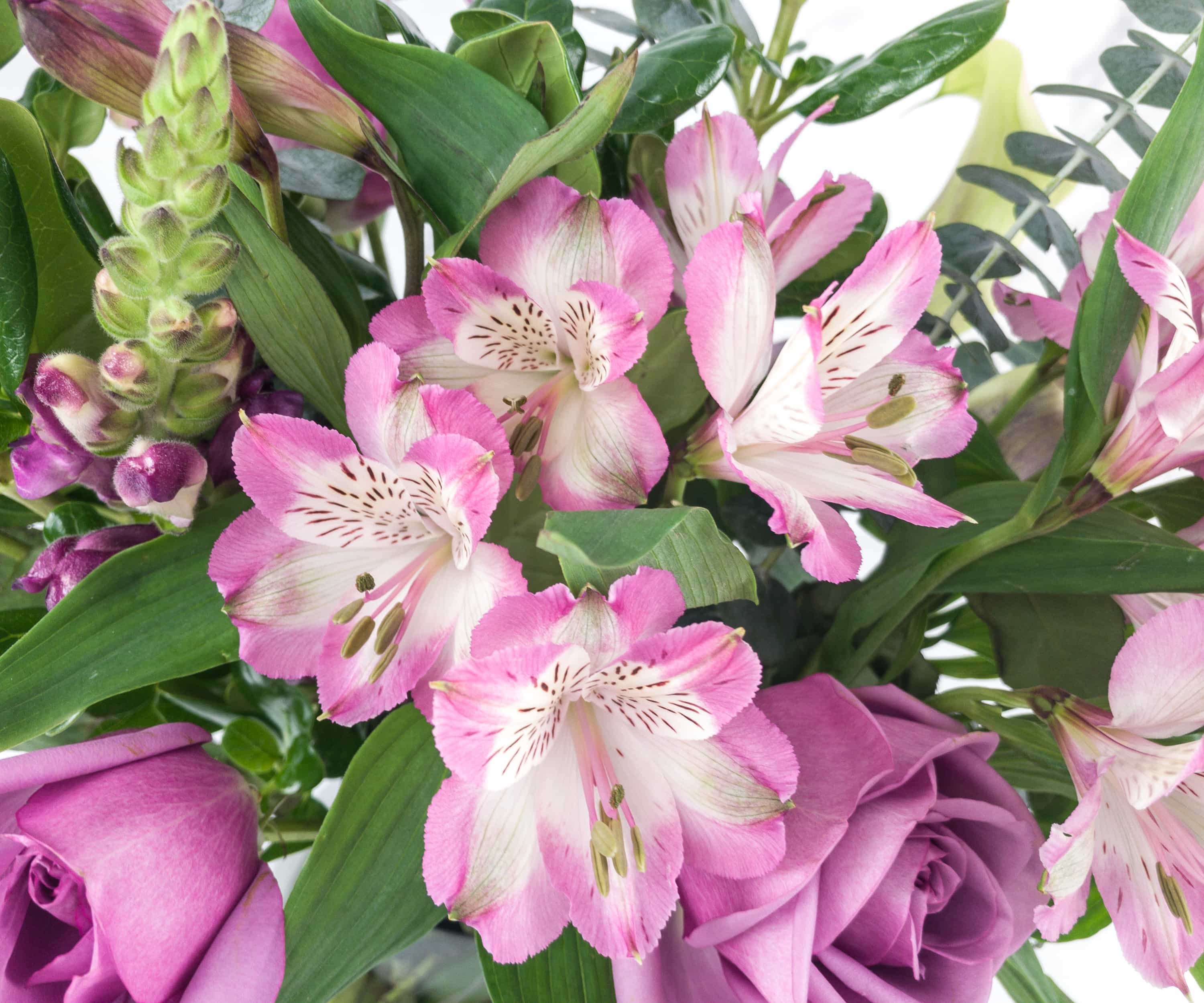 They're really mesmerizing! I loved it when the lilies had a light pinkish color.
Several days later, the lilies turned to dark purple. Still, they're gorgeous. I'm really happy that this bouquet lasted for a while.
This bouquet is beautiful. The lilies turned from light pinkish ones to dark purple and it was amazing. I love how The Bouqs are able to send nicely arranged and sourced blooms that are truly meant to beautify homes. Another thing we love about them is the fact that these flowers are sourced from sustainable farms all over the world! If you love beautifying your home with flowers, or you want to make someone smile by sending them a bouquet, The Bouqs is an excellent option!
What do you think of 
The Bouqs?