STICKII Club is a monthly sticker subscription. This subscription is $10 dollars a month, and you get an envelope full of sticker sheets, sticker flakes, and sometimes an extra stationary item, like washi tape samples or custom-shaped paperclips. Shipping is $1 to the US, $1.75 to Canada, and $2.50 international.
Each month we carefully curate a themed pack of stickers for the specific style you've chosen. Each pack contains 1 STICKII Storage insert, 2 theme stickers, 5-7 sticker sheets, with 10-50 individual die-cut sticker flakes, and extra stationery items (like sticky notes or unique paperclips).
There are 3 choices for this subscription – Cute (kawaii, warm, pastel); Retro (vintage, earthy, nostalgic); or Pop (bright, trendy, cool). You can even change your order every month if you like, as long as you do it by the cutoff date.
This is a review of the Retro Pack!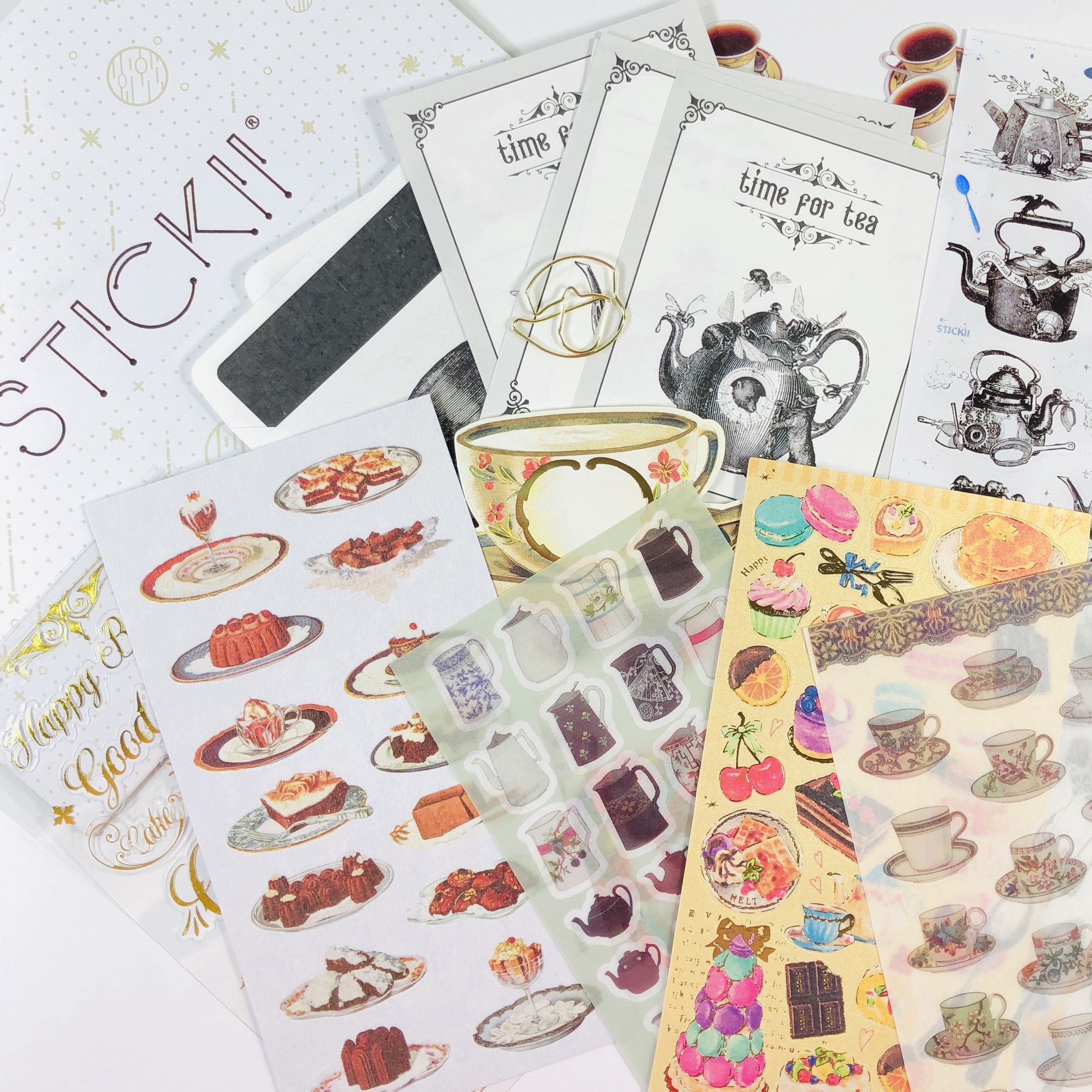 Everything in my RETRO Pack –  Afternoon Tea!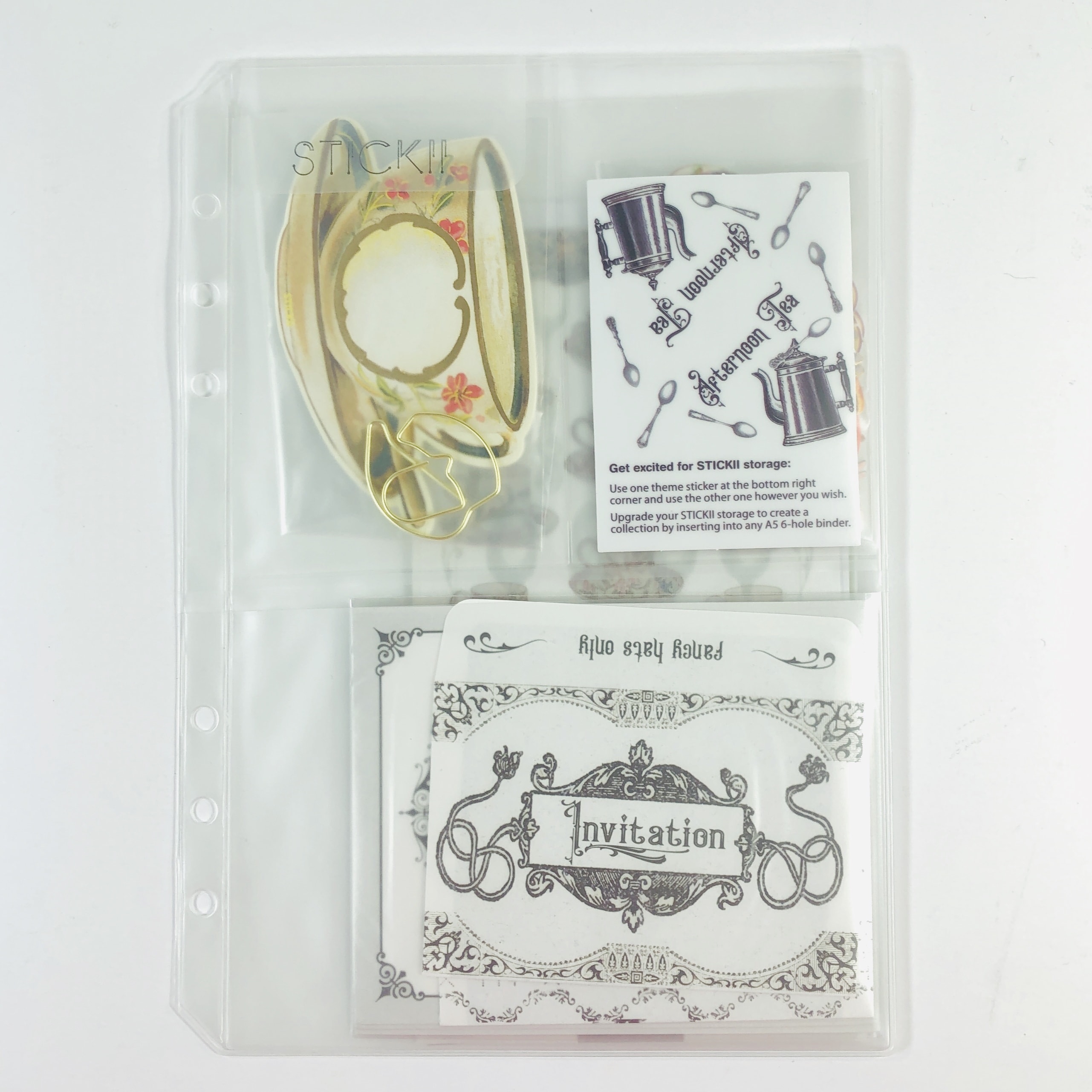 Each set comes in a vinyl holder.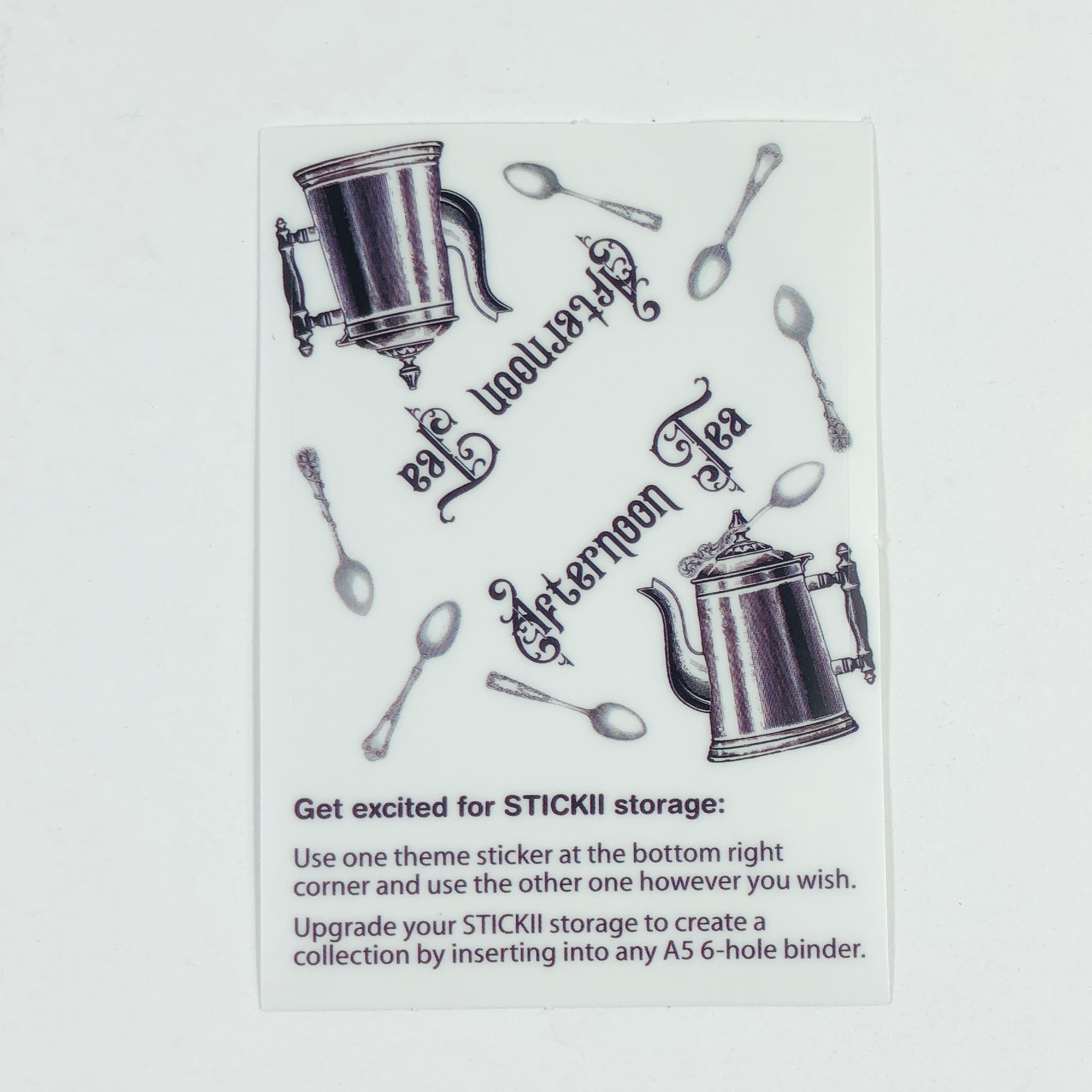 You also receive two stickers – one for the holder so you can refer back to them if you like, and one to be used however you wish.
Here's the sticker in the corner!
I received a cute little sticky note pad of a teacup and saucer.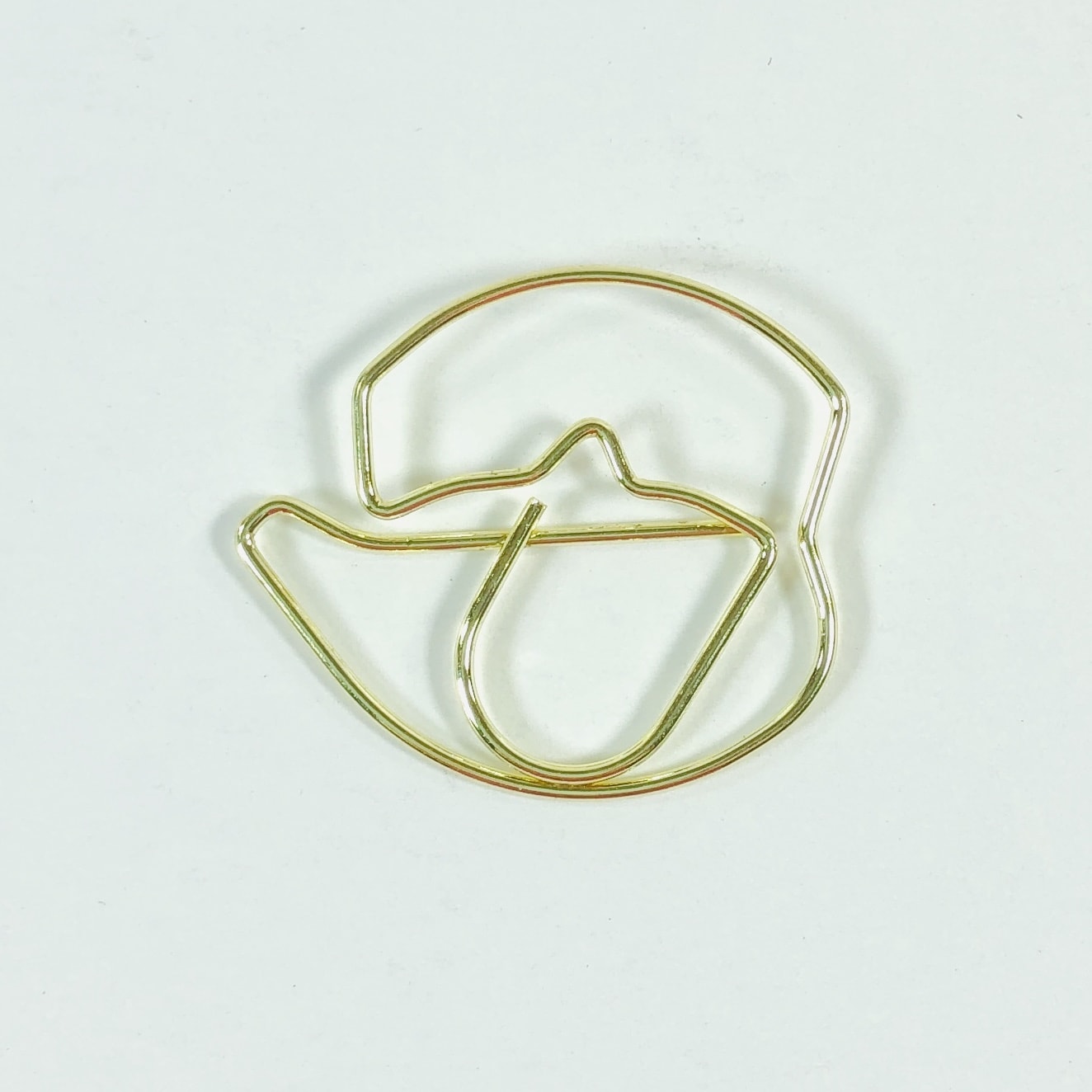 I also received a paperclip shaped like a teapot!
There was a set of either invitations or notes that look like invitations. There were four sheets and only two envelopes. The back of the sheets have lines and a teaspoon up at the top.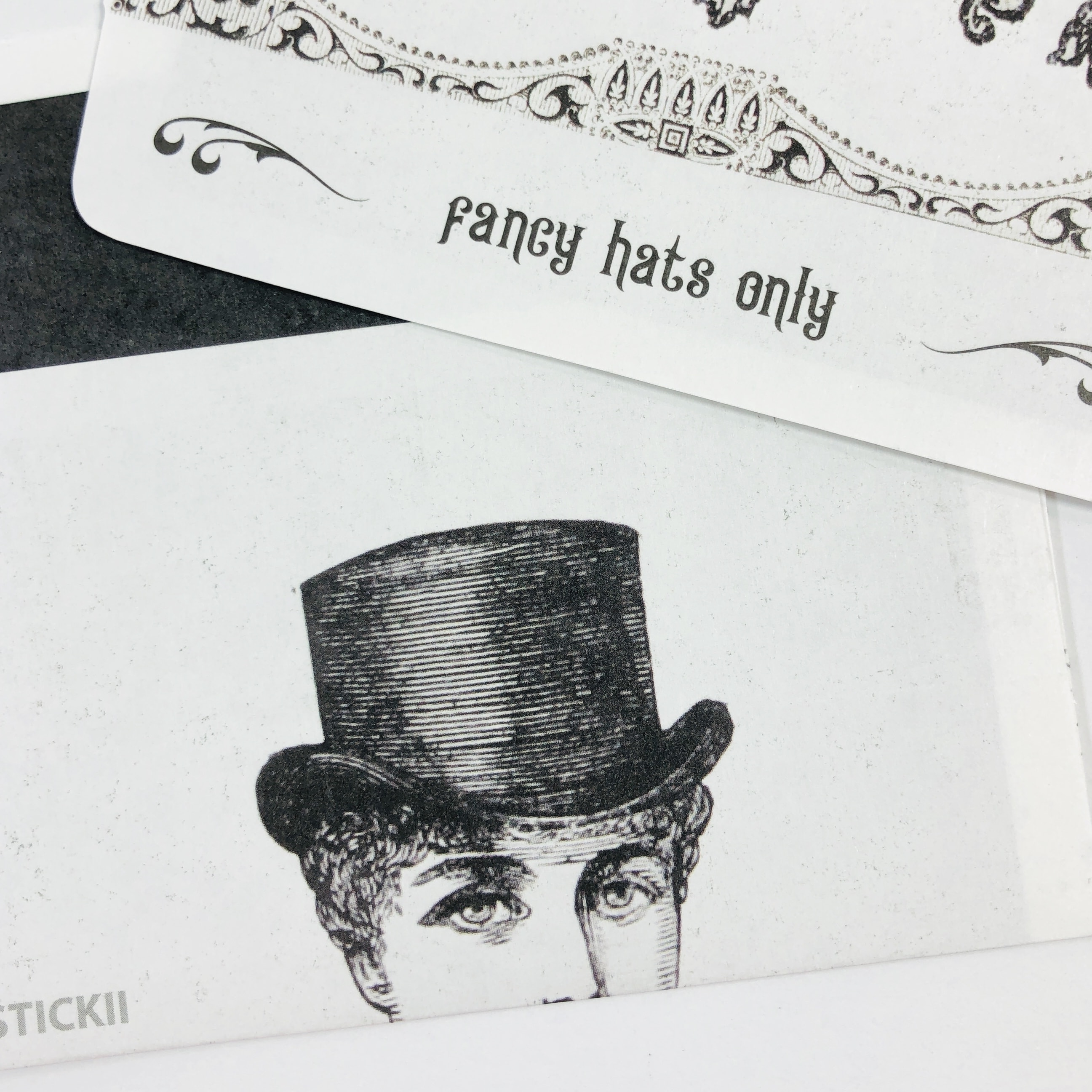 The back of the envelopes have some pretty cool, and very retro, hats.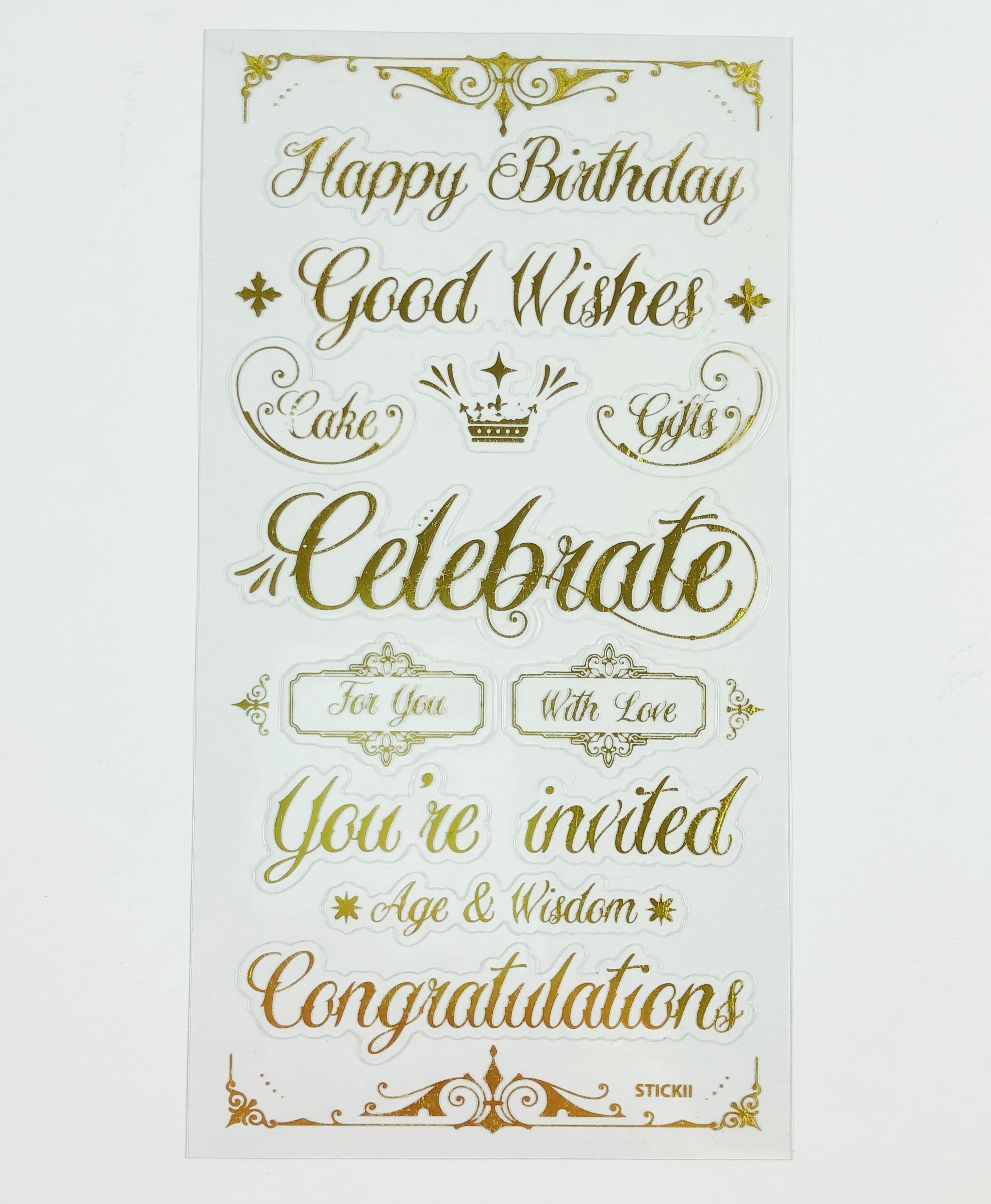 Celebratory Stickers are perfect for this time of year, what with graduations, birthdays, and Mother's and Father's Day. The stickers are clear with gold lettering.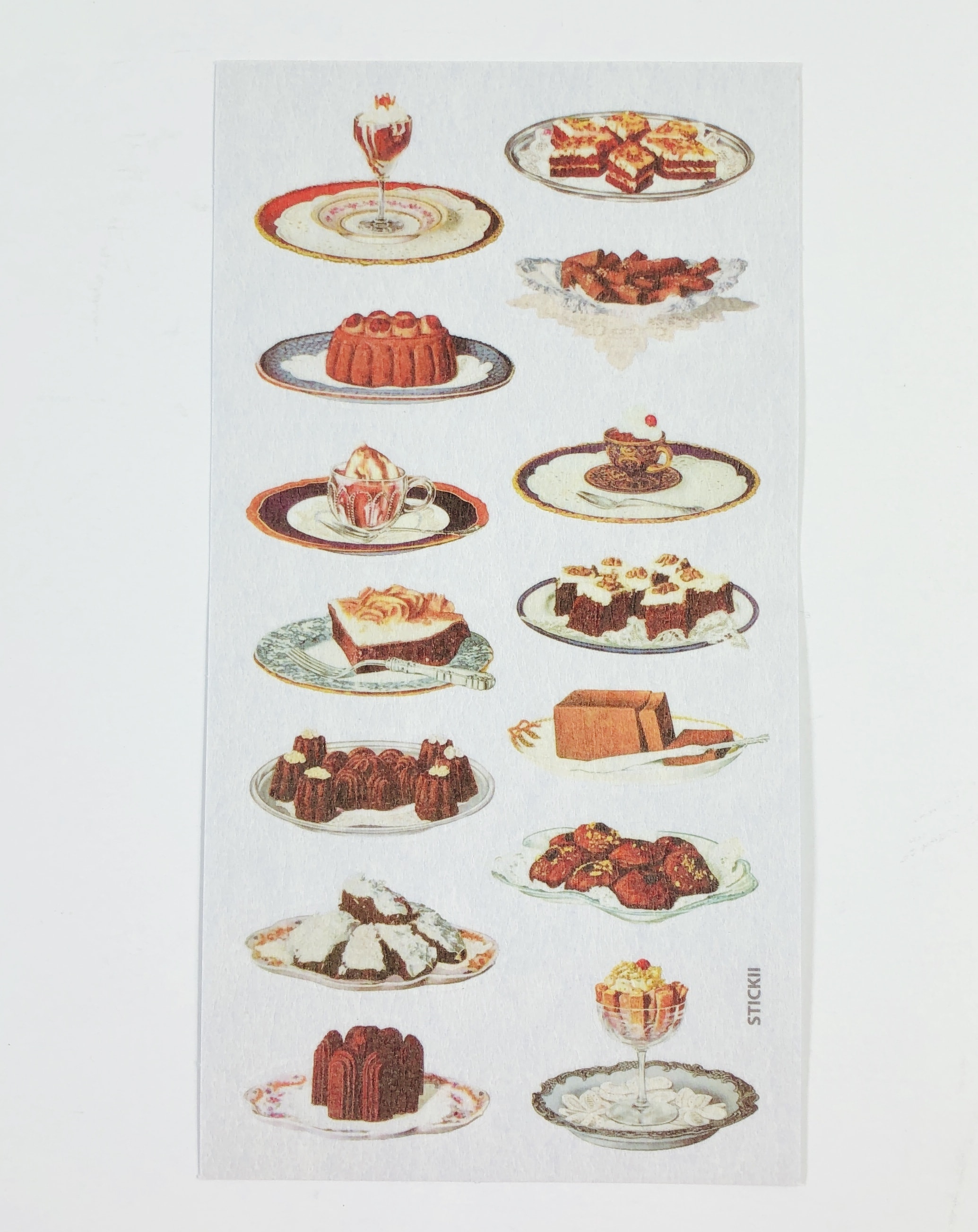 Tea Snacks have an interesting texture and look very tasty.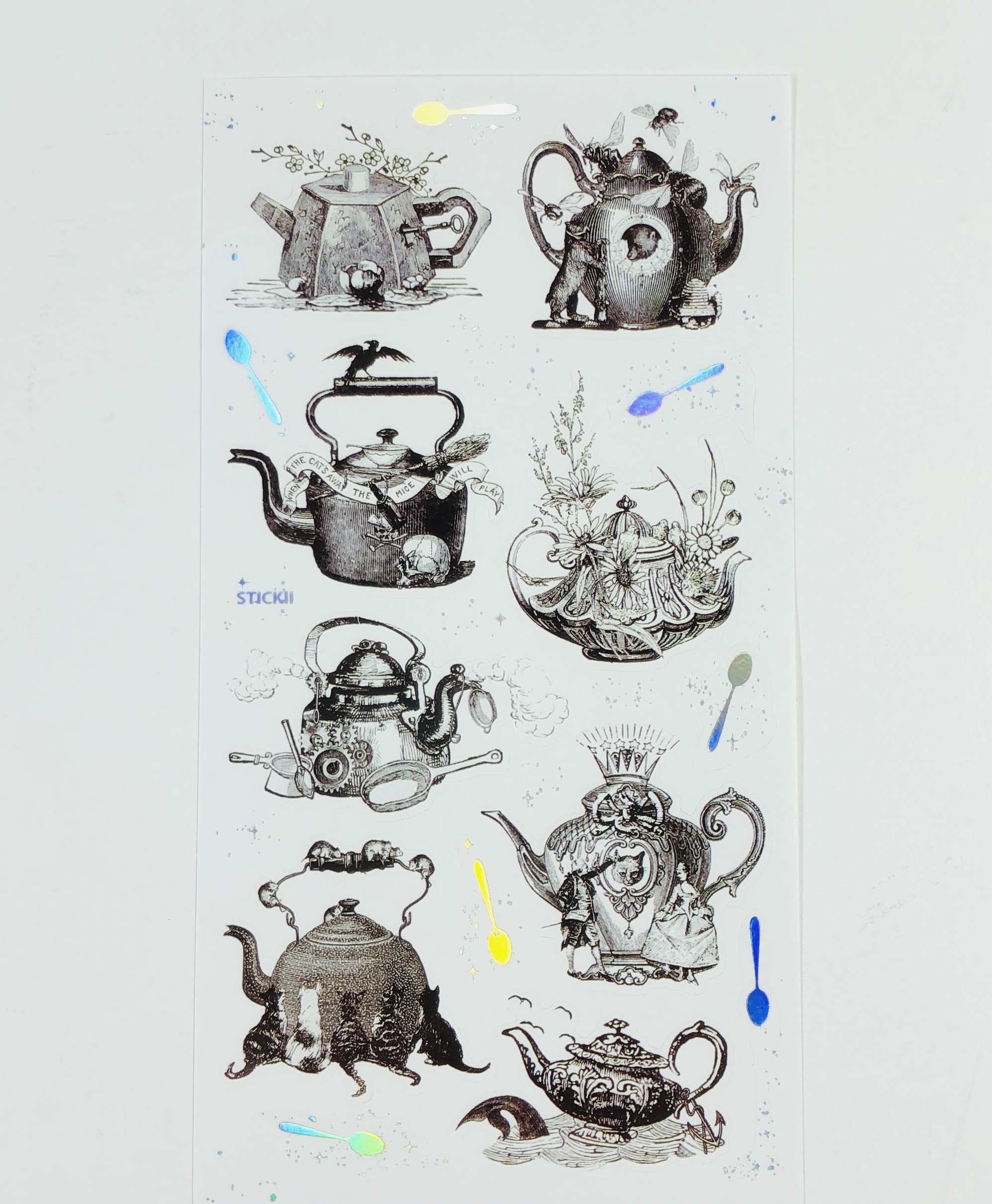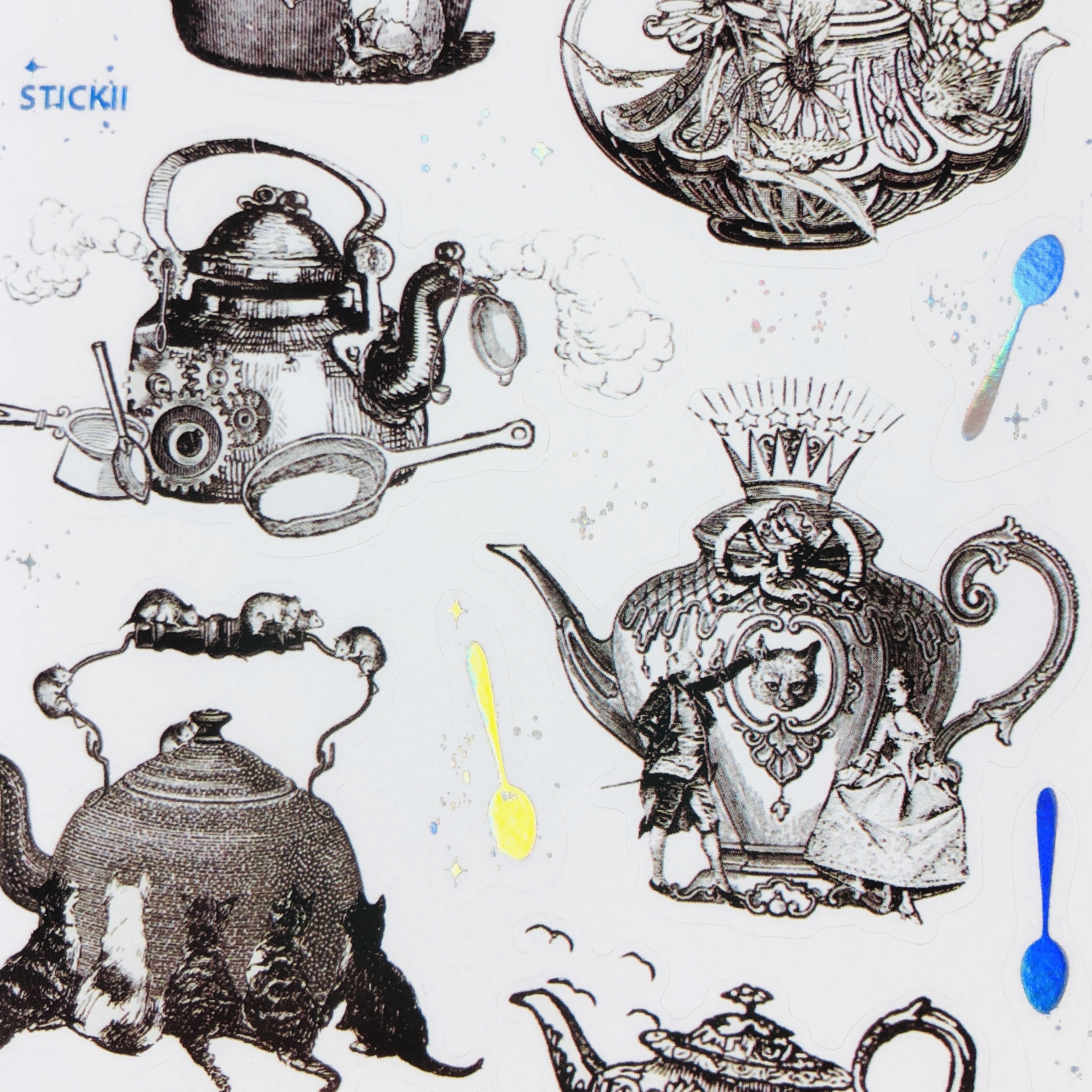 Tea Pots are just adorable, especially with those charming little kittens! I am mesmerized by the spoons on the sheet, they change colors when you move them around.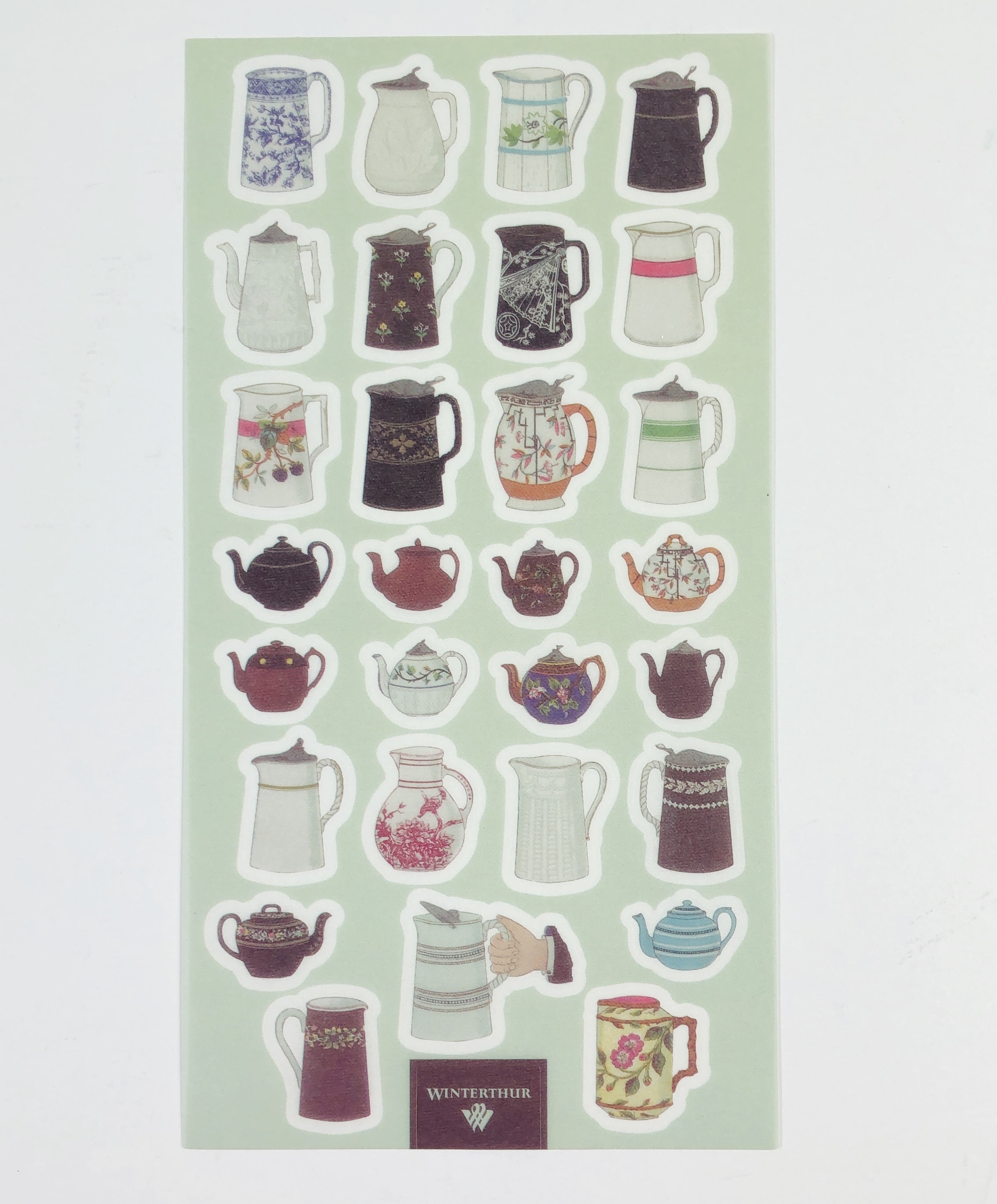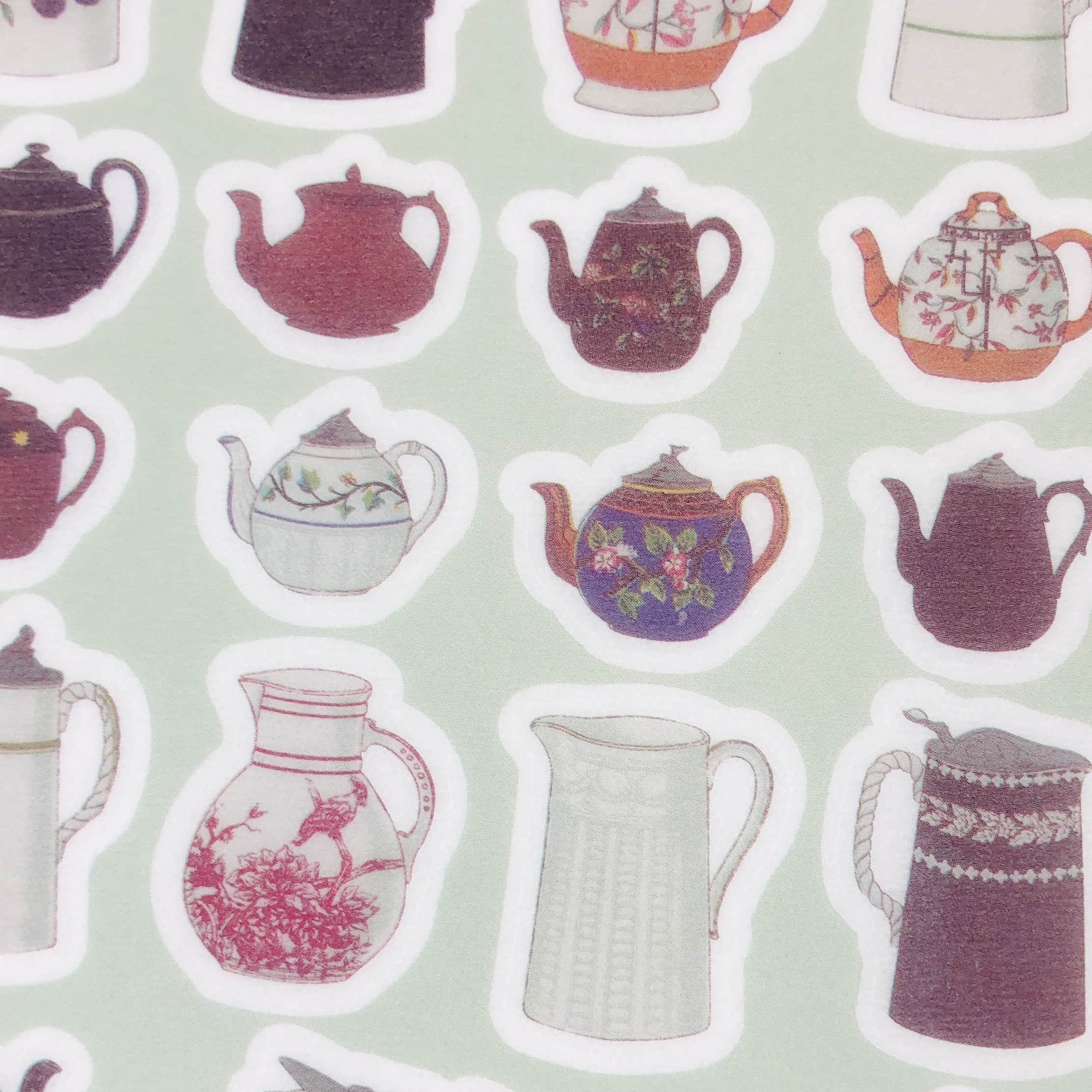 Here are some more unique Tea Pots, including one that looks like it is inspired by Blue Willow china.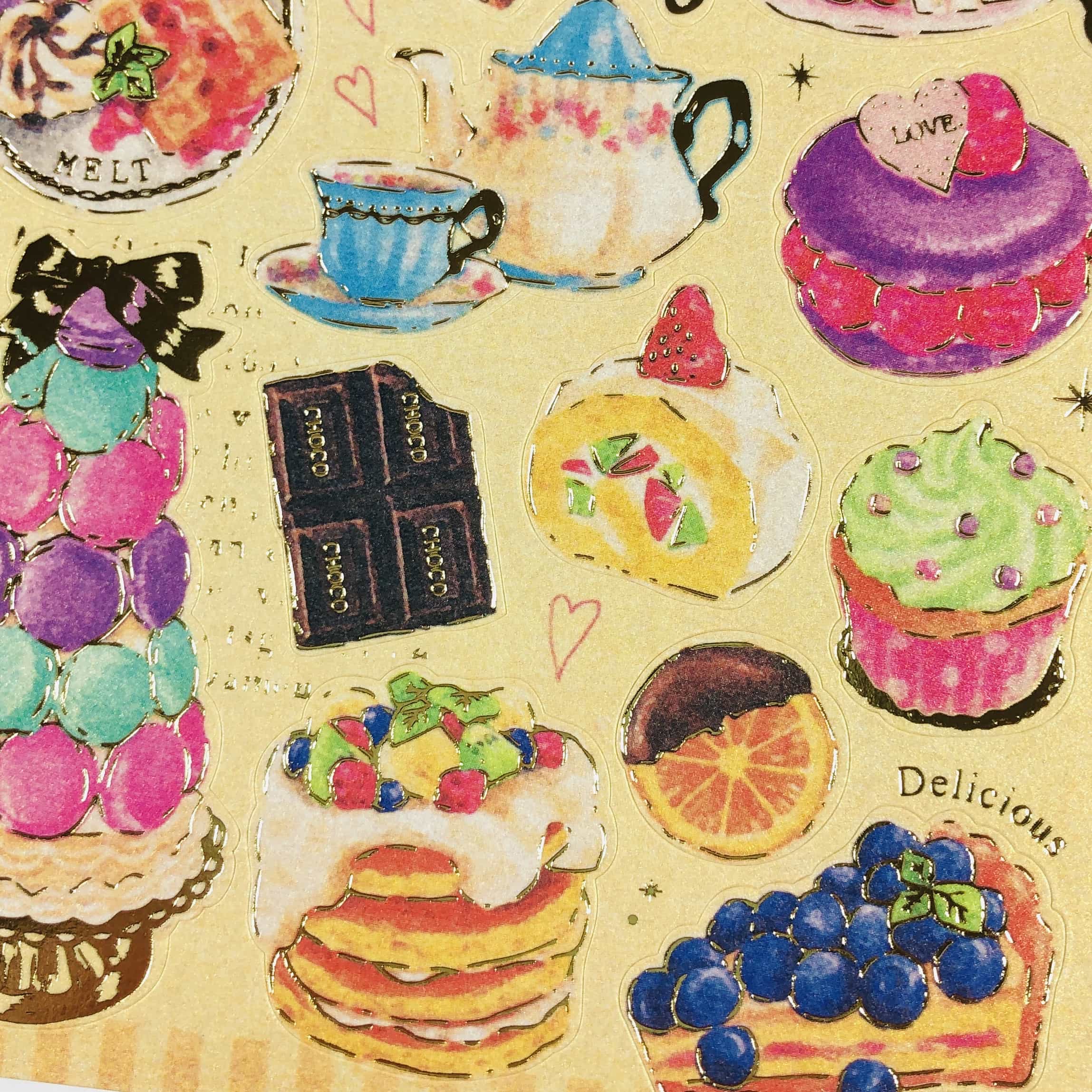 Tea Time Snacks are very colorful and I would love to nosh on these treats! Check out the gold foil touches.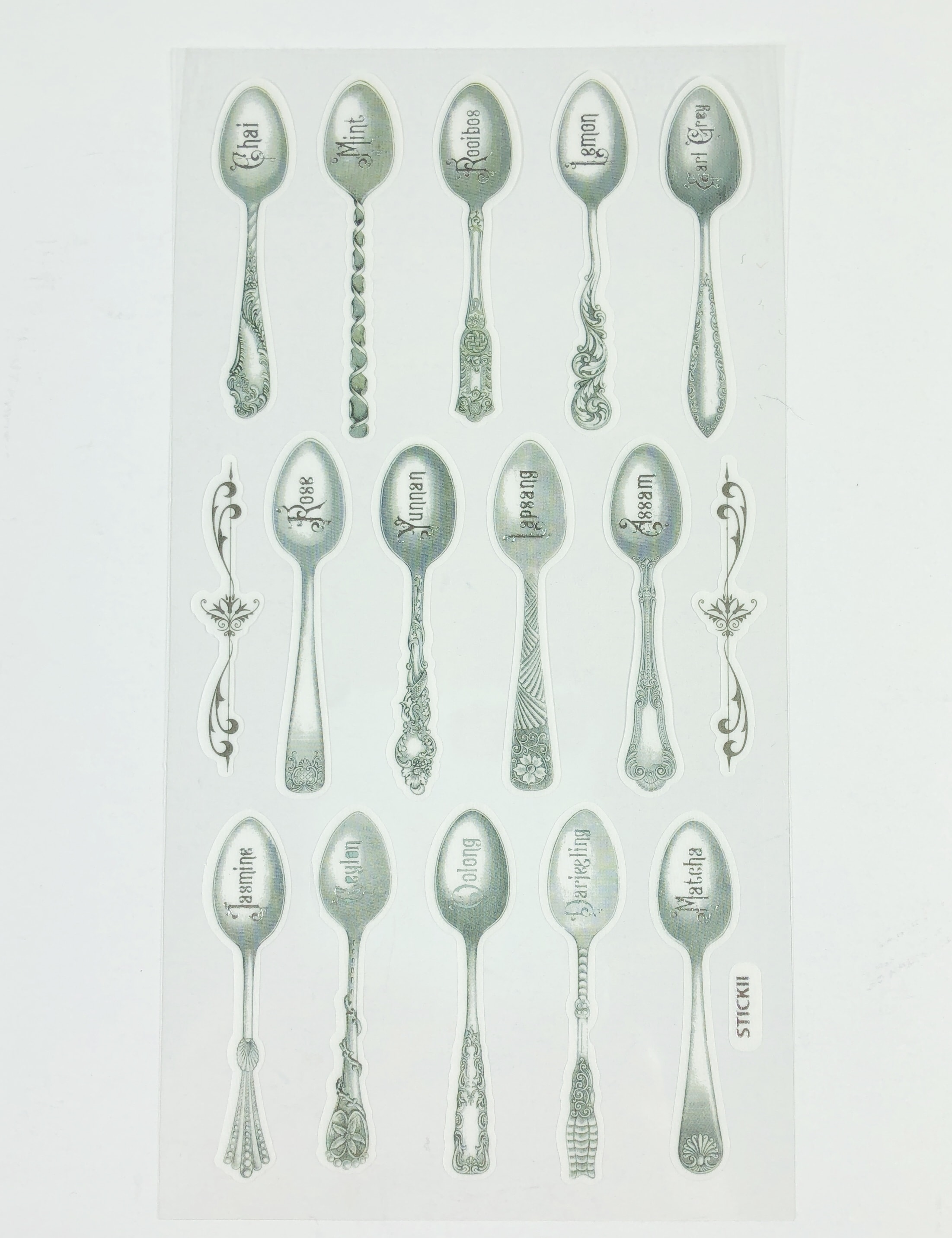 Tea Spoons have the names of some very lovely teas on them. I see several of my favorites on here!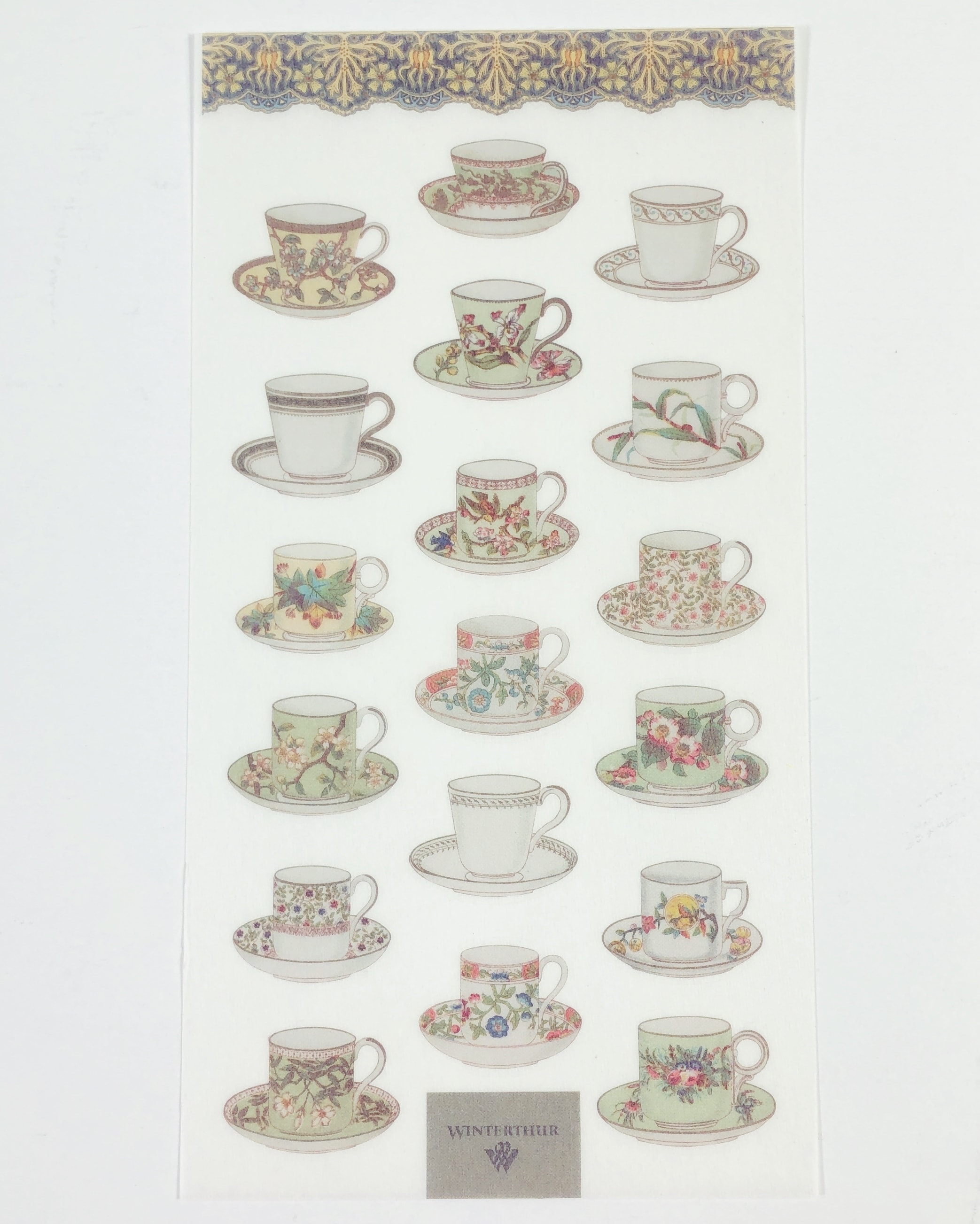 I would be pleased as punch to drink tea out of any of these amazing Tea Cups.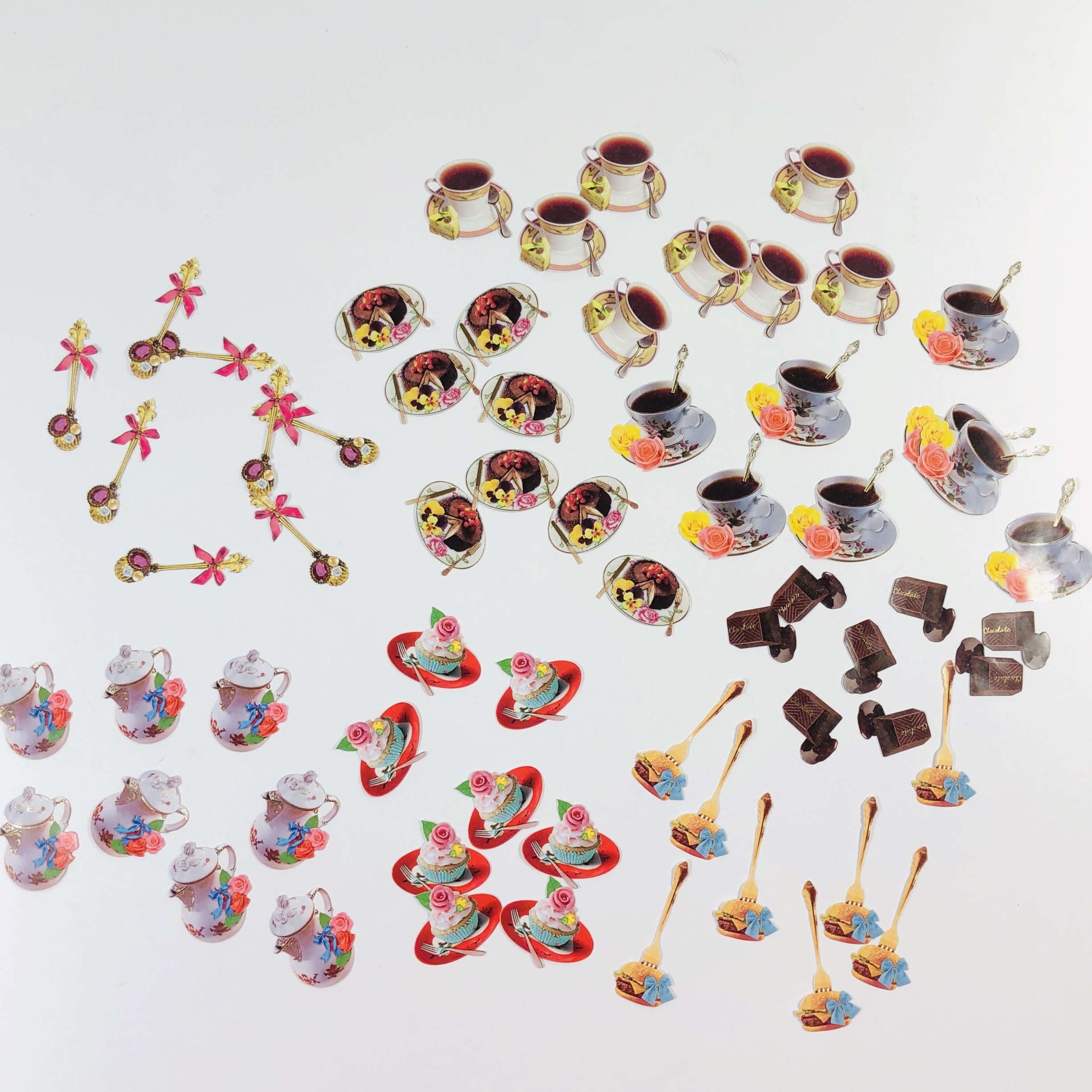 Sticker flakes are individual stickers, as opposed to sticker sheets. Just peel and stick. There were 8 each of 8 different designs.
They feature teapots, cupcakes, gems on spoons…
…cake, tea, chocolate, hamburgers on a fork…
…more tea and some chocolate-covered cake. That hamburger though.
STICKII has quickly become one of my favorite subscriptions to get each month! The themes and curation are spot on and they make my planner look so cool. I appreciate the extras but the stickers are my favorite thing, the quality is great. I was super happy with the theme this month, tea is life!!!
Let us know what you think of this month's STICKII pack!