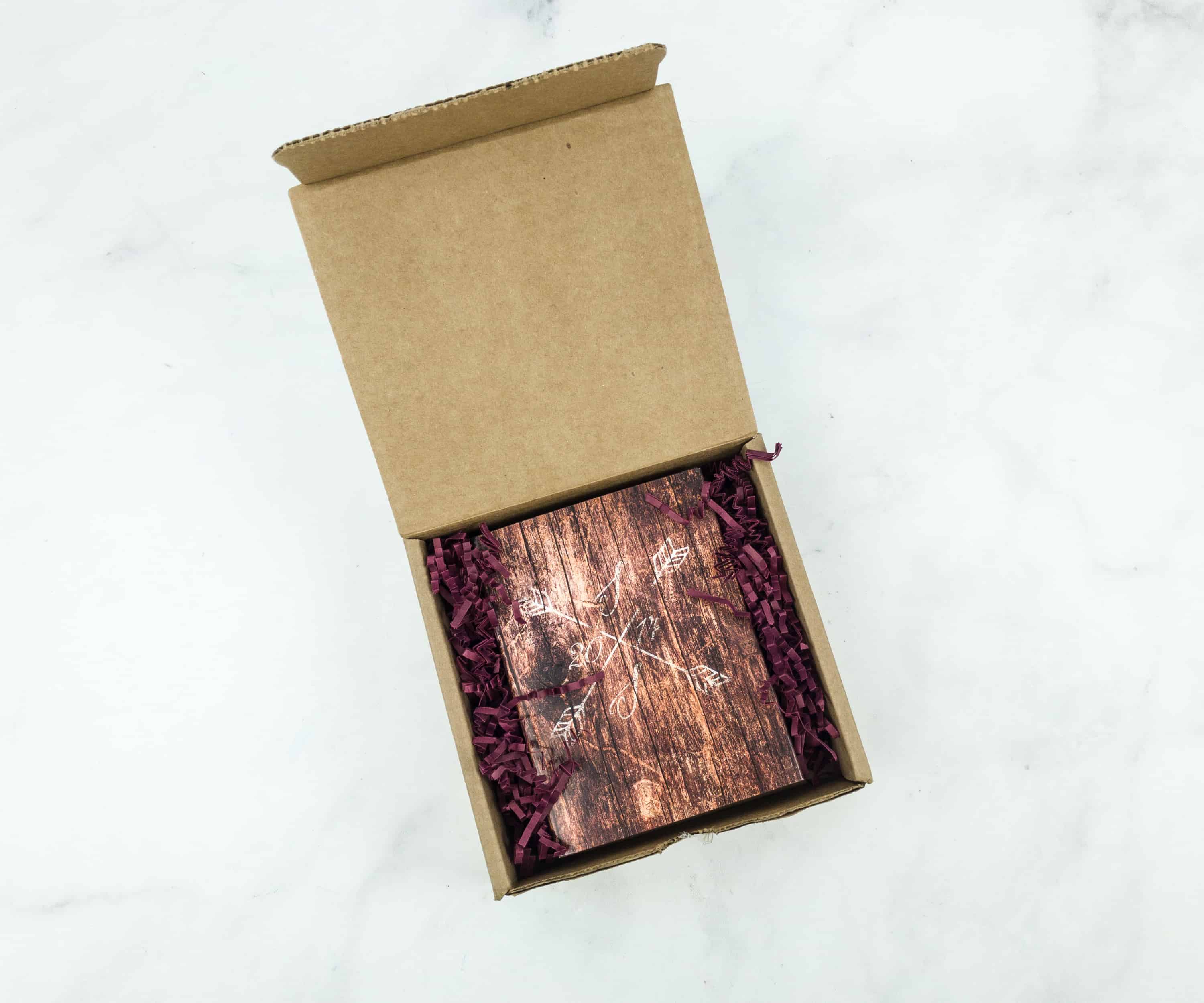 Southern Scholar is a monthly subscription that delivers fashionable socks that show your style and are sufficiently refined to wear with your finest business attire. Southern Scholar describes its socks as "simple, subtle, and sophisticated."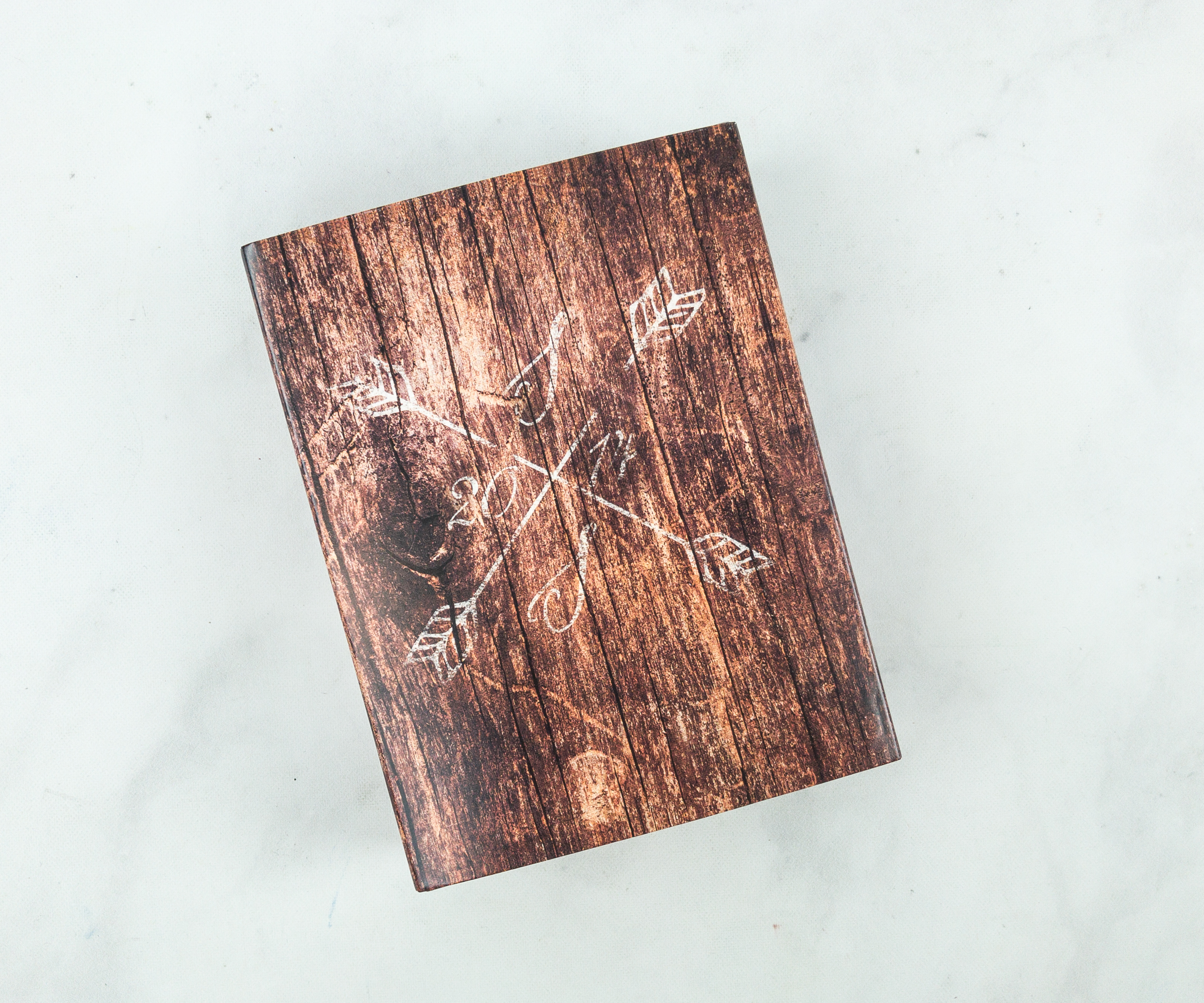 DEAL: Get 20% off your first box on a month-to-month plan! Use coupon code HS20.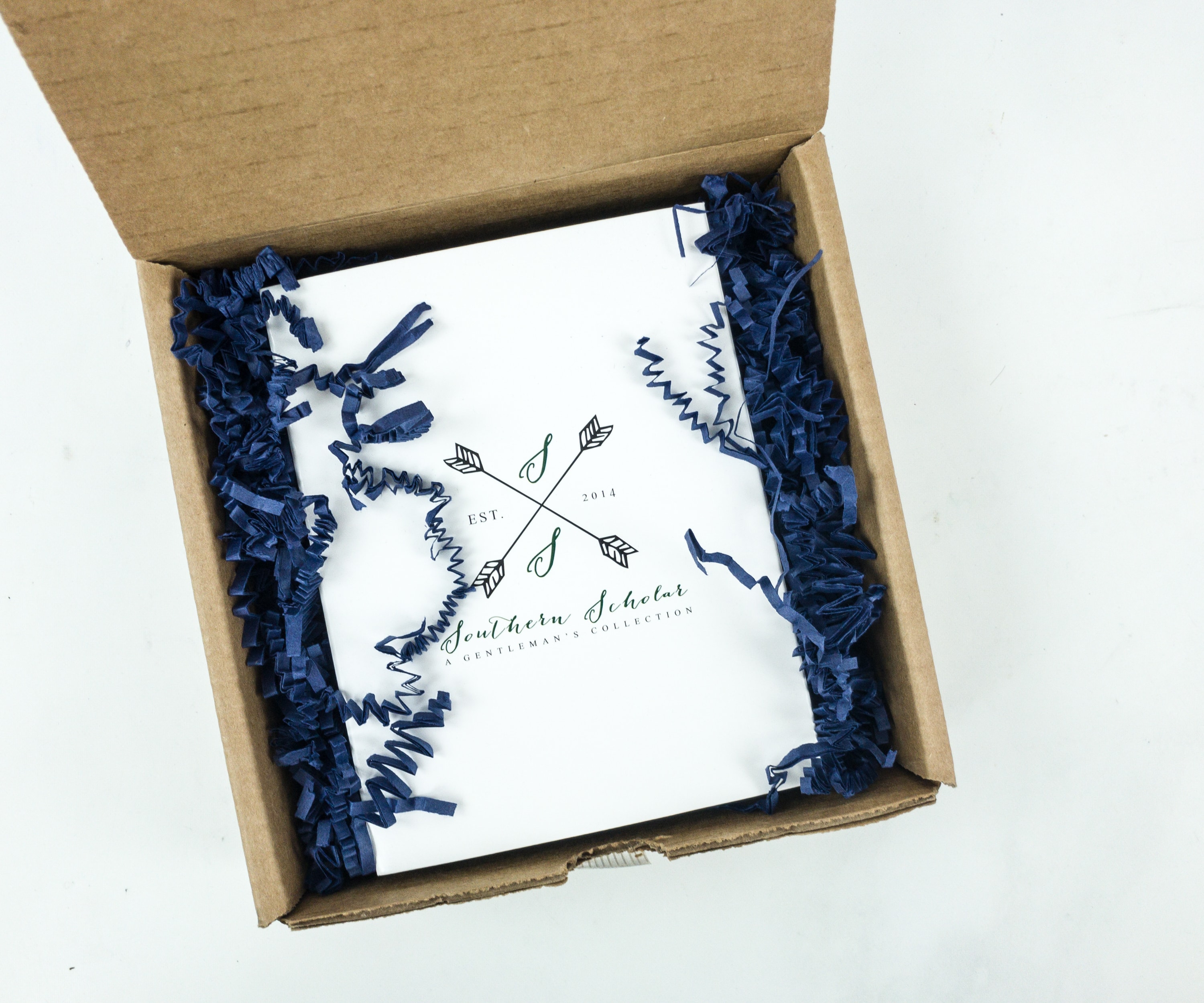 Inside is another box containing all the items and blue squiggles to cushion everything!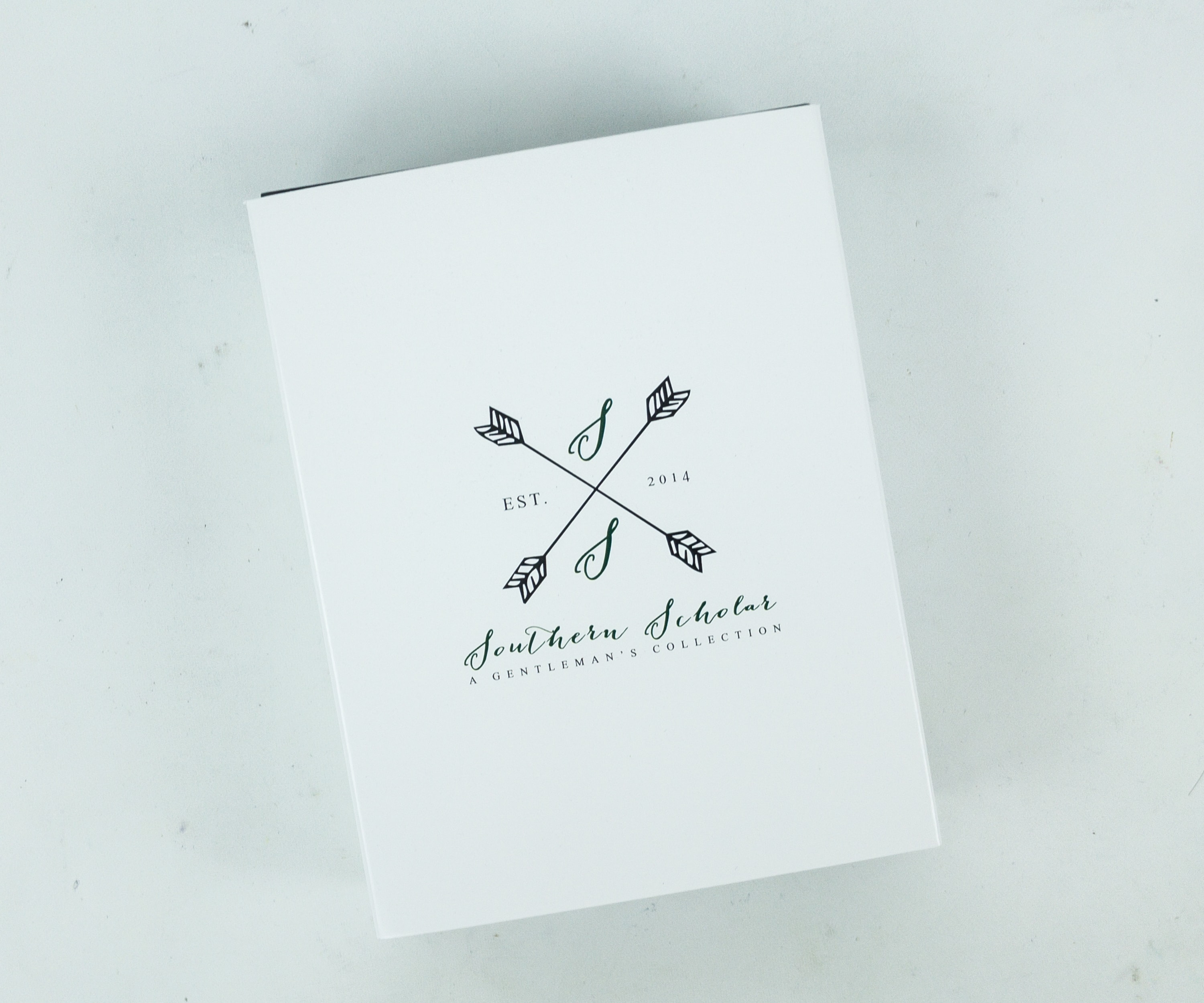 The interior packaging is a sleek, reusable sliding box with the Southern Scholar logo.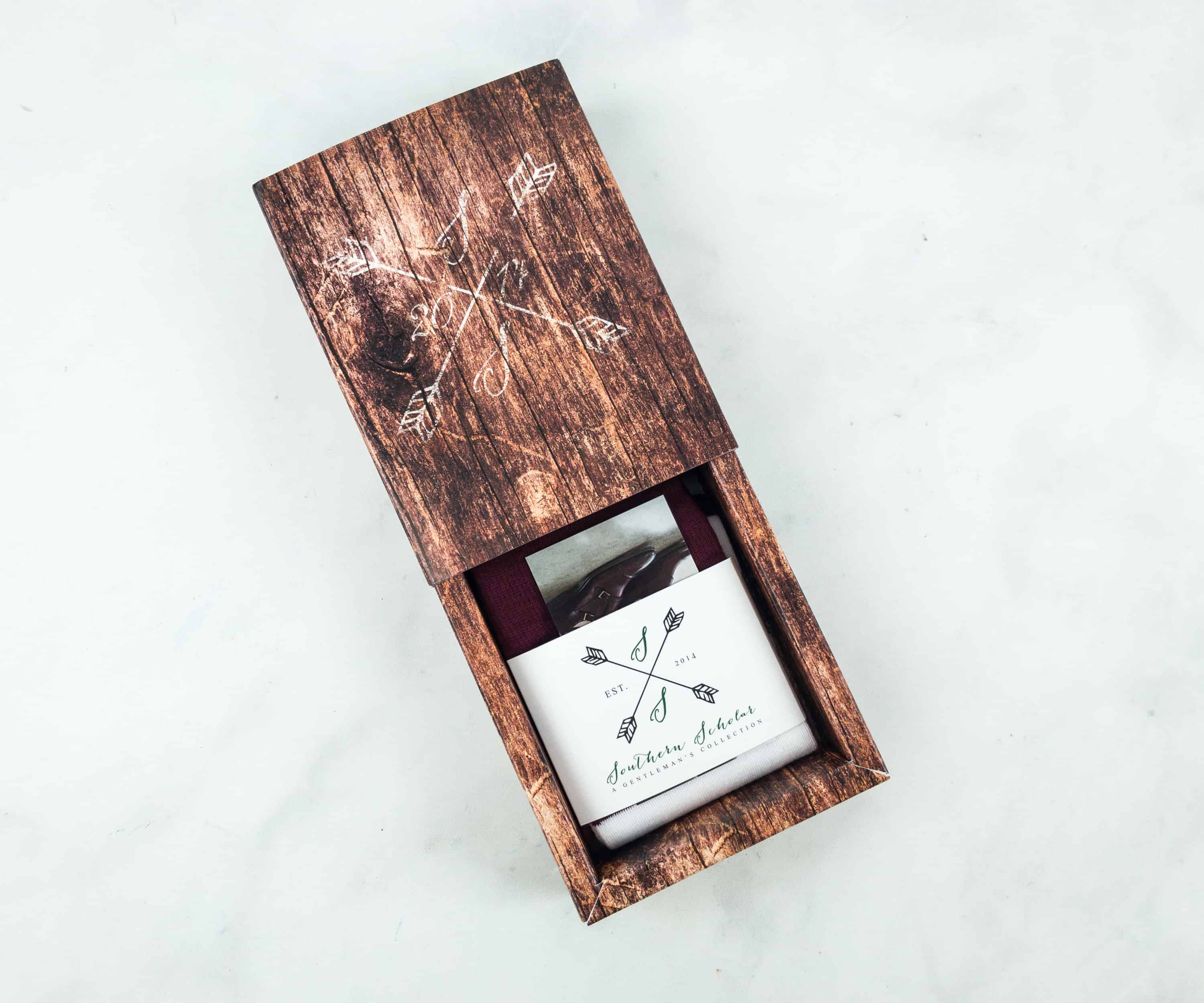 It makes a good stash box for collecting change, golf tees, cuff links, or other trinkets.
The card features a full-size card photo of the socks together with some of the wearables you can pair them with.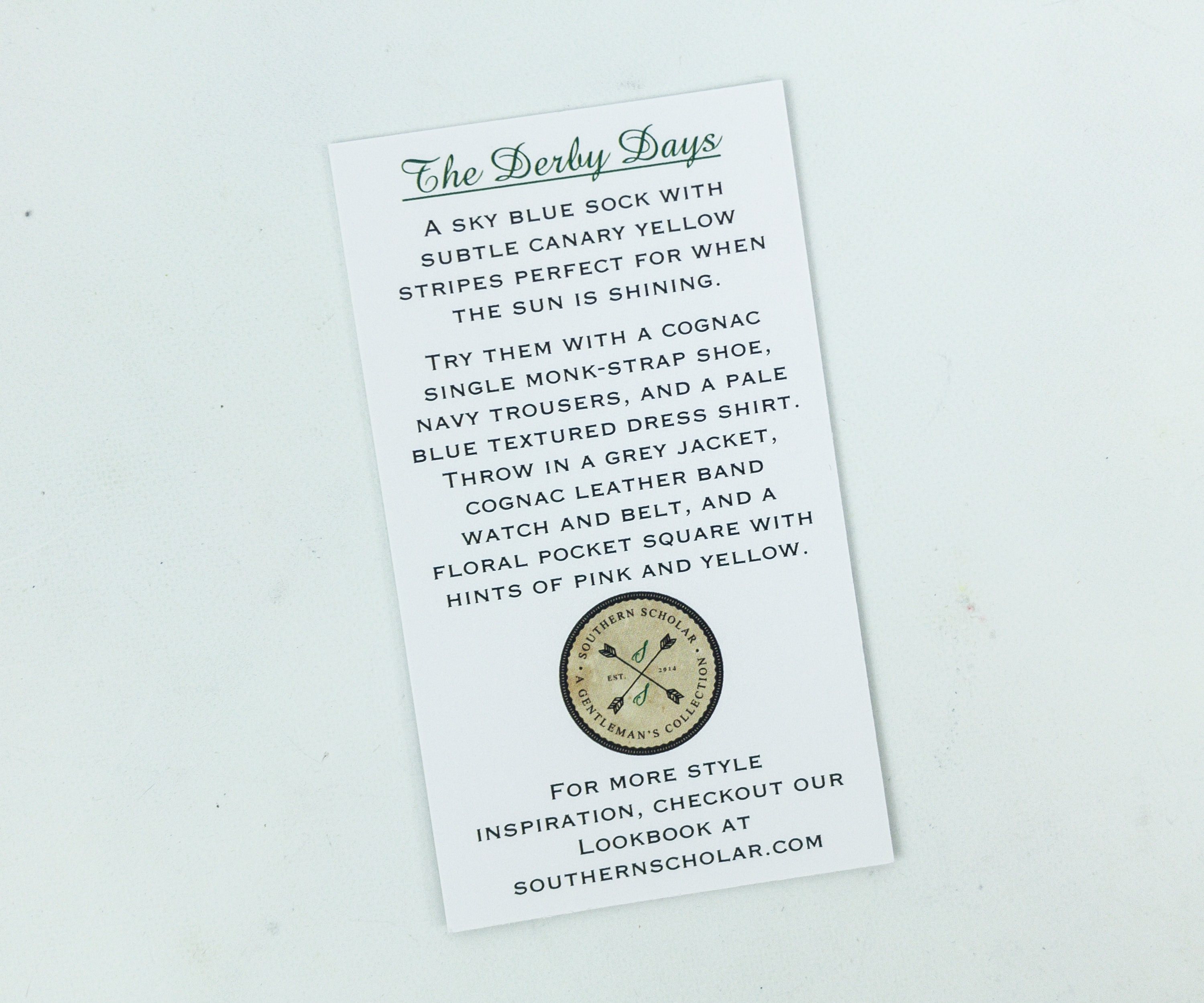 Each month, a small card is included inside the box which contains unique styling tips that would be very helpful to the wearer.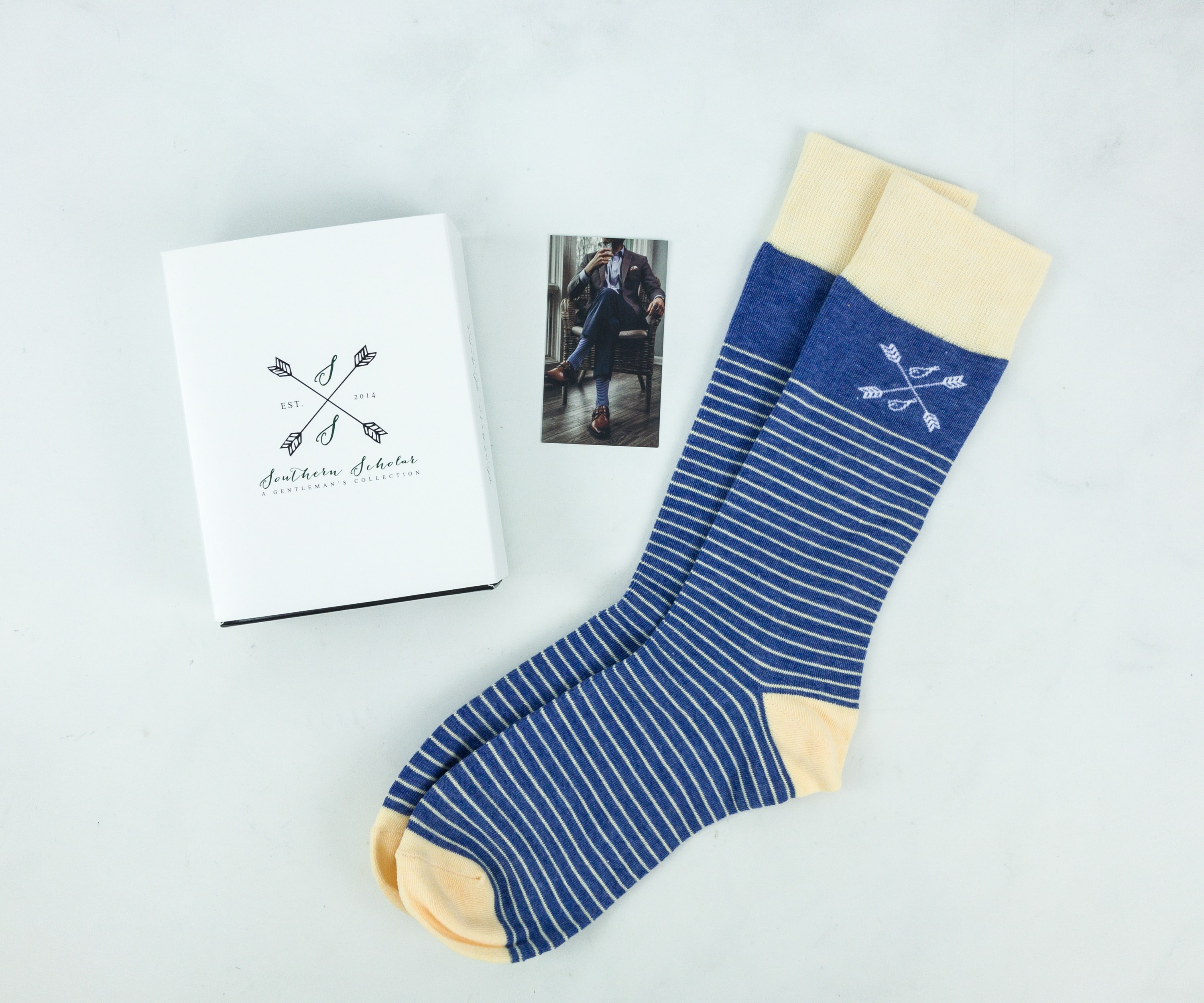 Everything in my May 2019 box!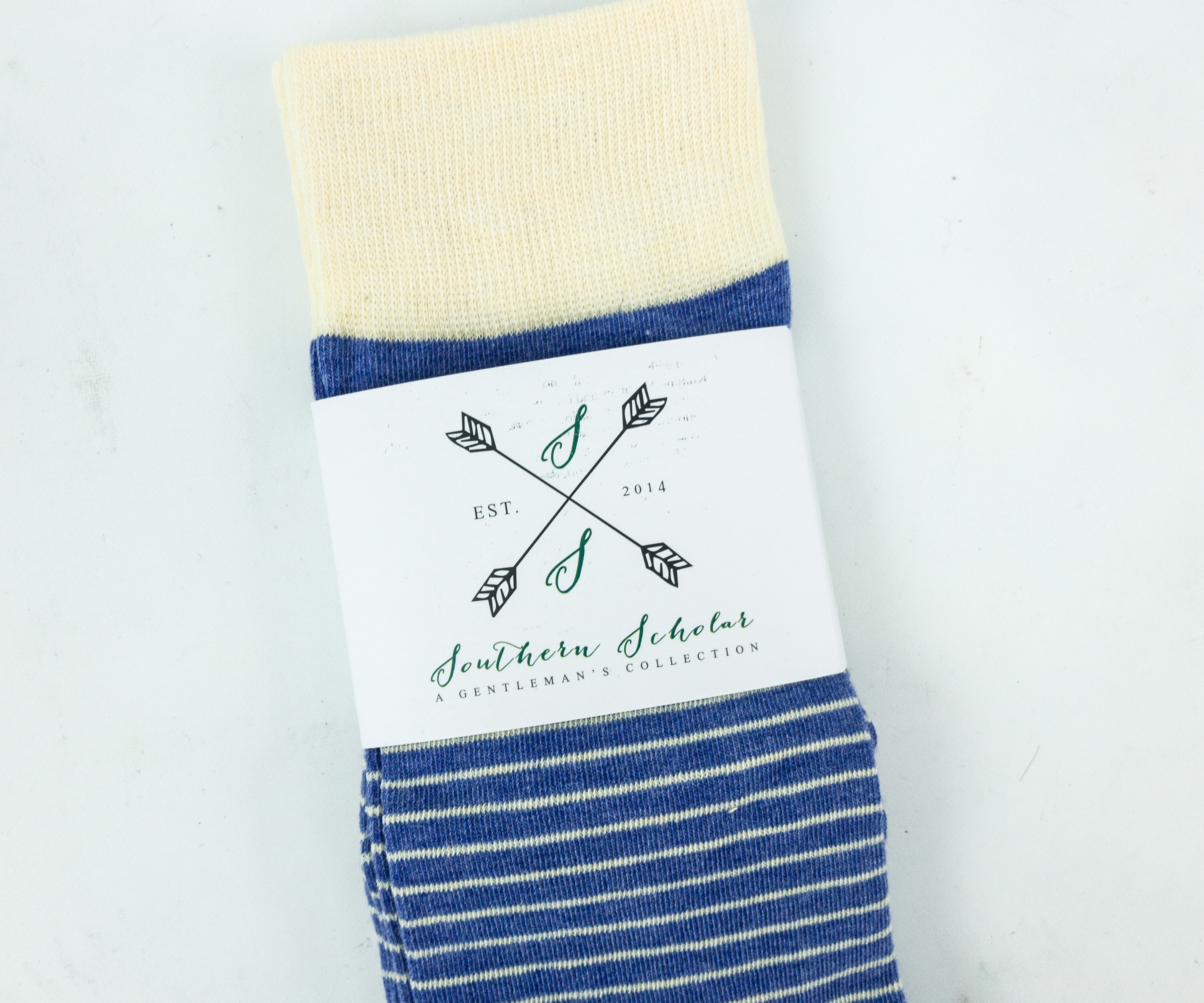 The Derby Days socks. This month's socks from Southern Scholar feature stripes in blue and light yellow.
This pair was made using a 200 Needle Count Knitting Machine. The information card further states that the socks are made up of 55% polyester, 23% viscose, 17% nylon, and 5% spandex, providing your feet the maximum comfort.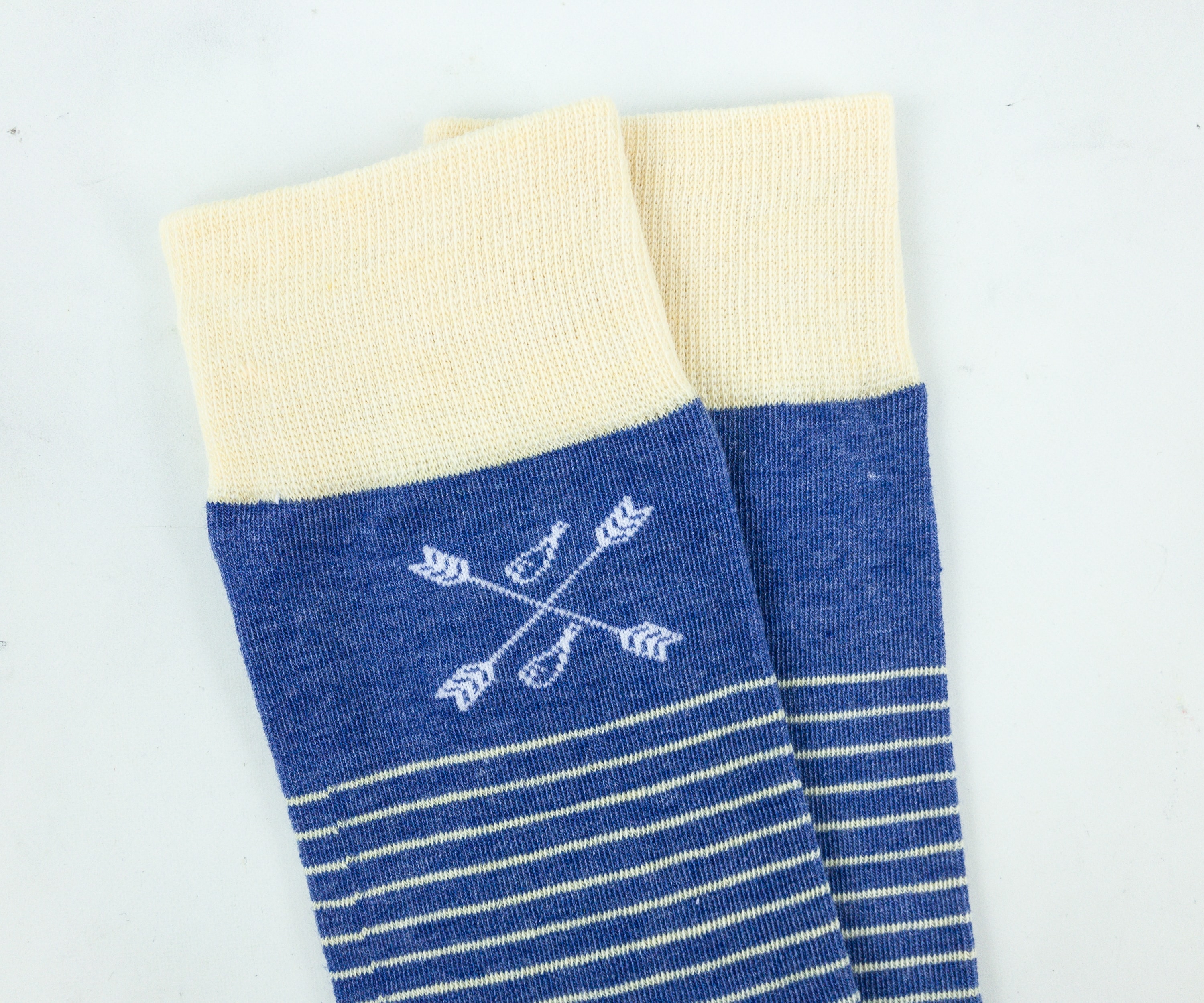 As always, these socks come with the trademark Southern Scholar logo printed below the cuff line.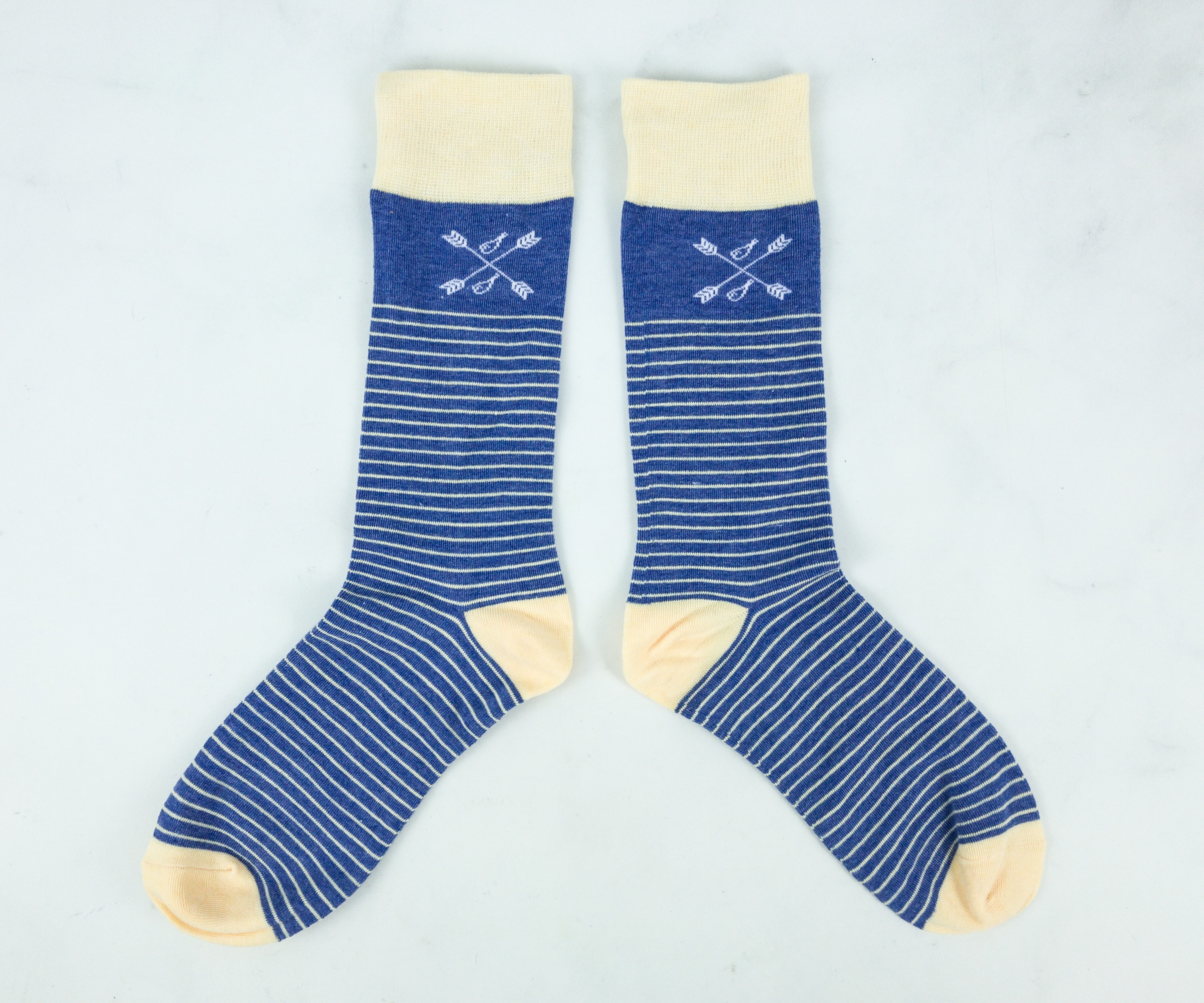 According to the card, the Derby Days socks are best paired with a cognac single monk-strap shoe, navy trousers, and a pale blue textured dress shirt. You can also combine them with a grey jacket top and cognac leather band and belt. They look pretty snazzy with any late spring ensemble!
Southern Scholar definitely knows what elegance and sophistication are all about. The blue and light yellow stripes give this pair of socks a classy look that can easily be paired with most business suits. As always, they're super comfy, breathable, and durable. This box surely is a fantastic one!
Let us know your thoughts about this month's box!