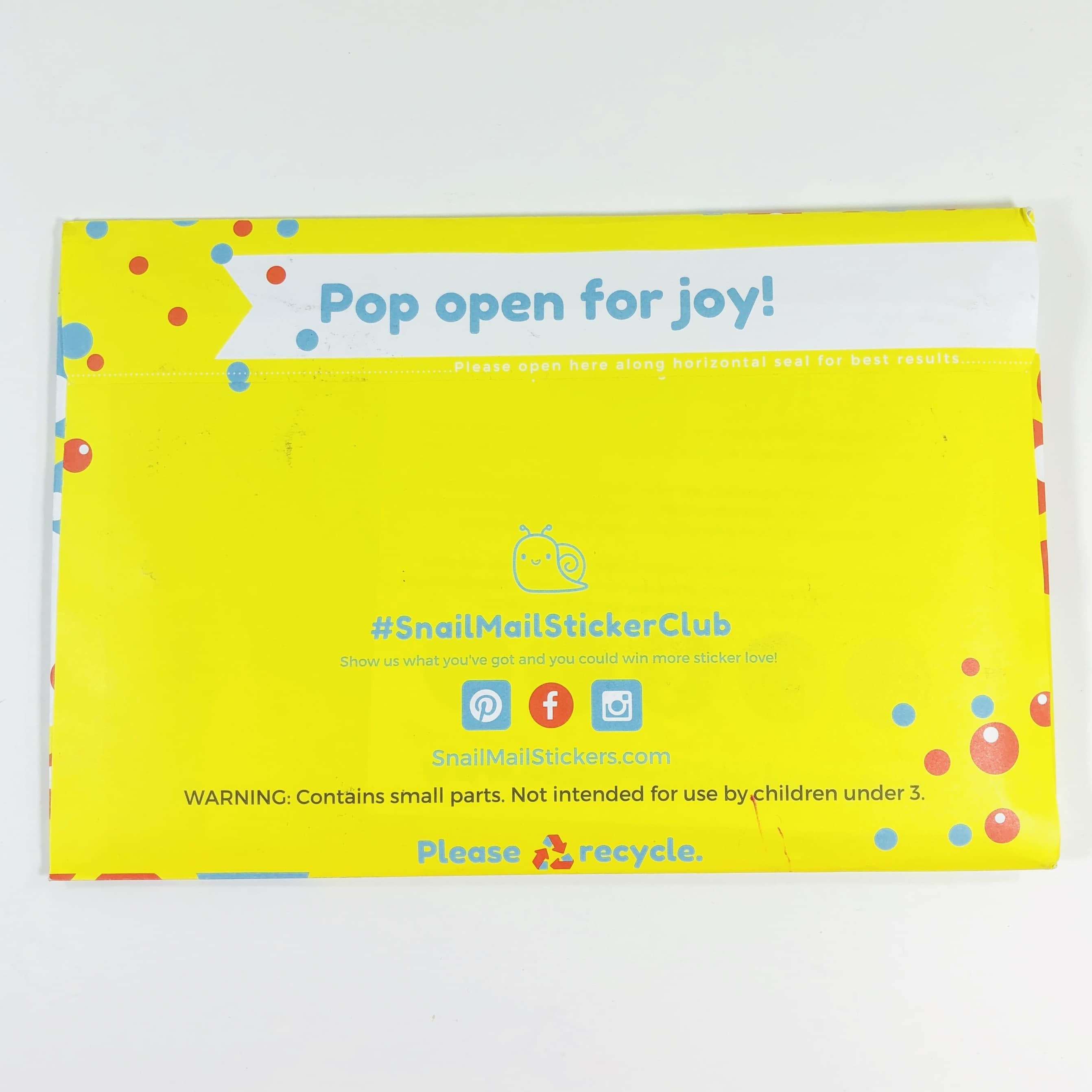 Snail Mail Sticker Club is a monthly sticker pack that sends over 10 different sticker sheets, a big frame-able postcard, and two affirmation cards (one for you, one for a friend) for $12.95 with the price dropping for longer terms. Shipping is free to the US and Canada and $6 everywhere else. The stickers are perfect for planners, teachers, kids, and the whole family and there are no themes, just a selection of random but adorable stickers! Speaking of teachers, educators can get a 15% discount, just fill out the form on the website and submit.
DEAL: Get 20% off your first monthly subscription box! Use coupon code HELLO20.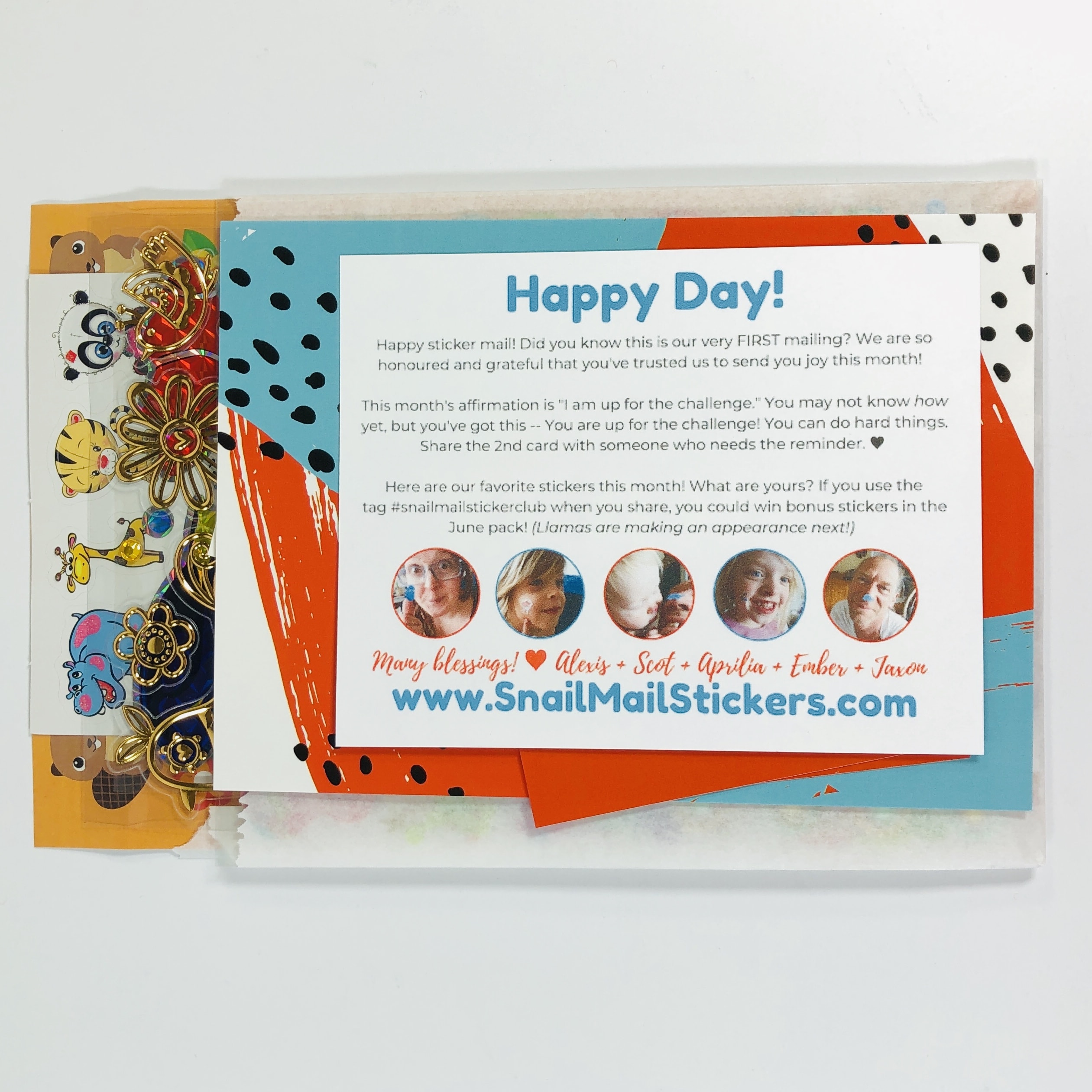 My items were shipped in an envelope with the stickers in a baggie with a snail sticker, plus a few extras on top.
I received a bit of info about this, their very first mailing! You can win bonus stickers for sharing pictures of your shipment on social media, plus just a heads up but next month there will be llamas!!! The online shop should be open this fall, and subscribers will receive a 10% discount for purchases.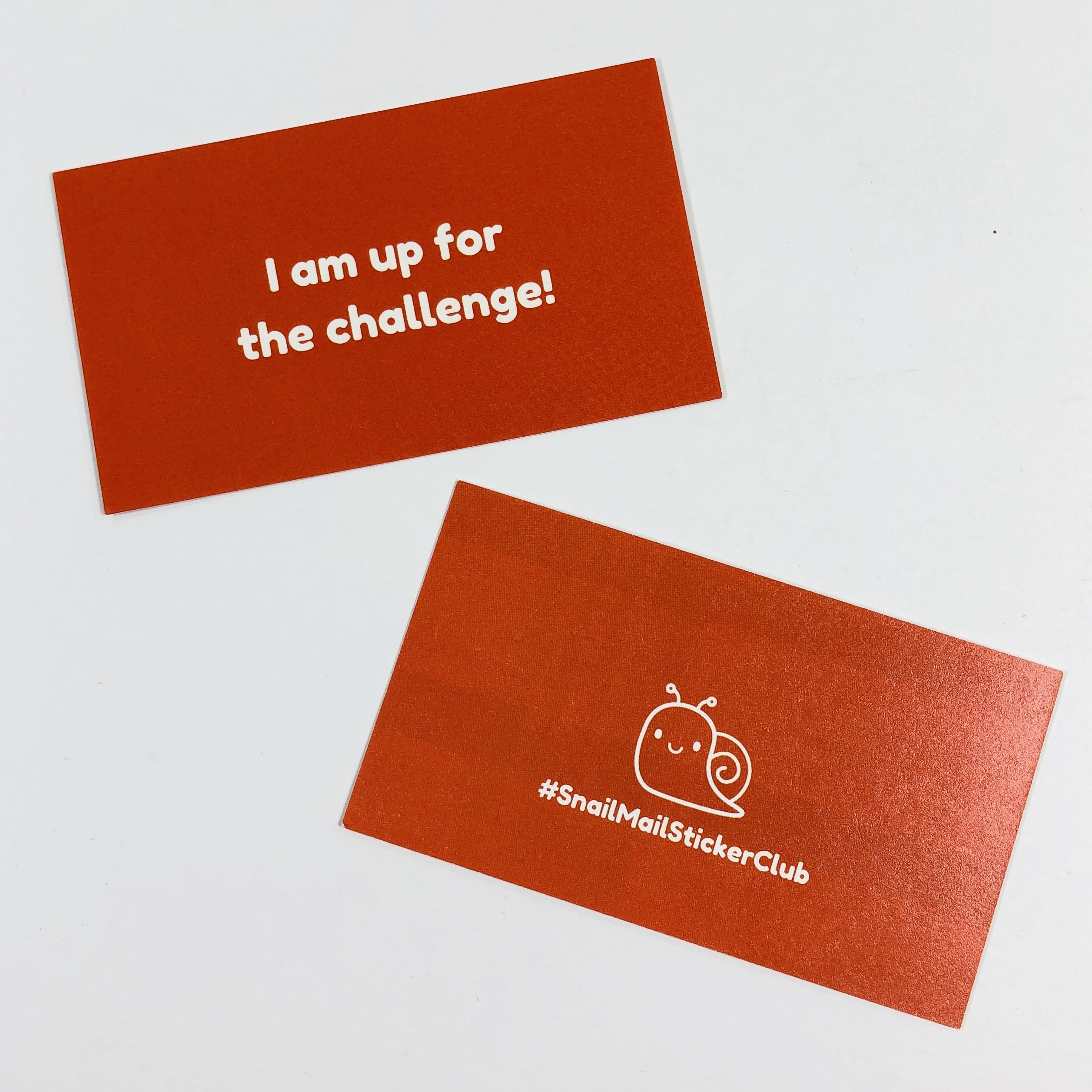 I received two affirmation cards, one for me and one for a friend. I flipped one over so you can see the back, but this has been a busy and hard month for my family so I was happy to see this little positive thought just when I needed it.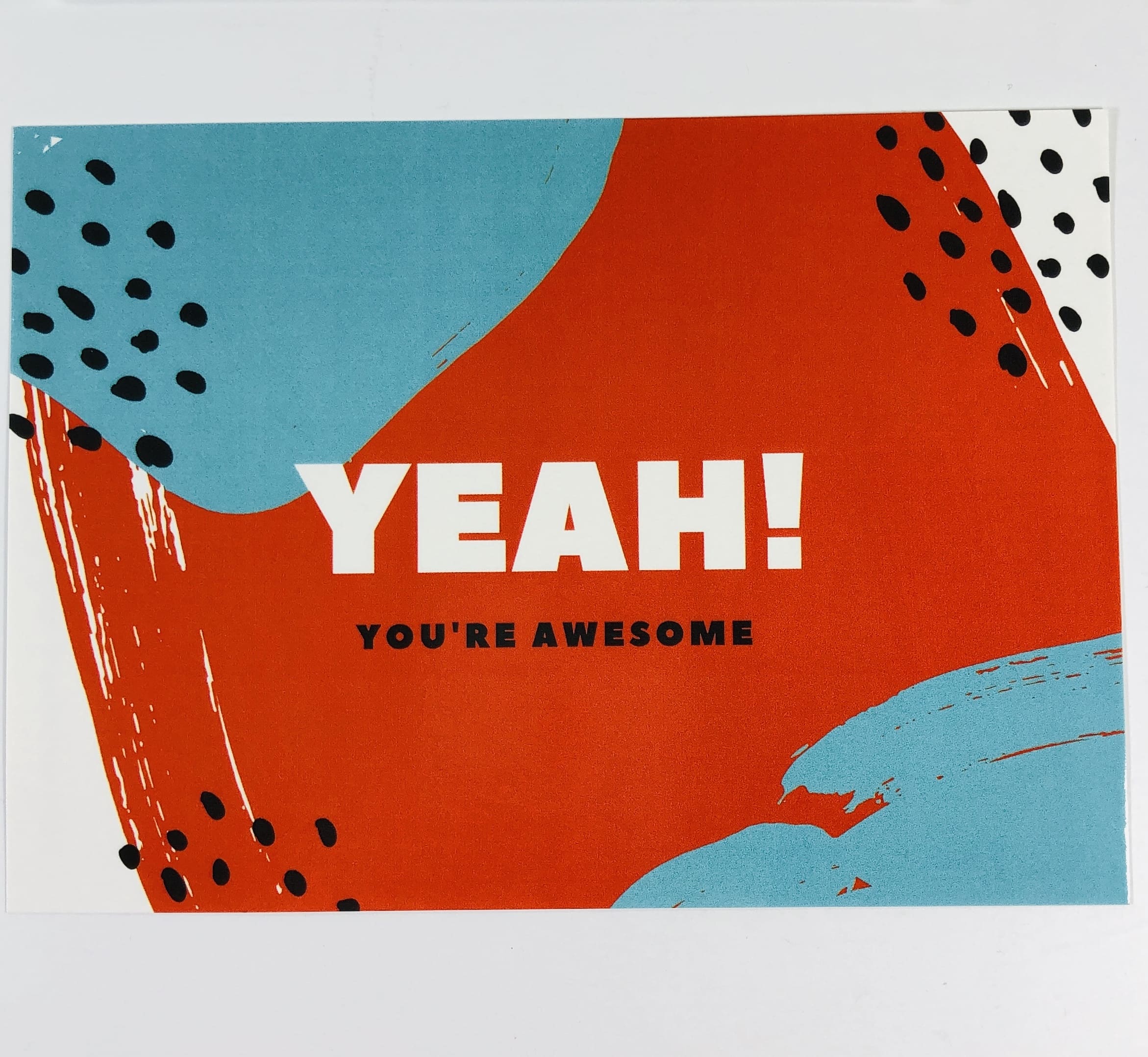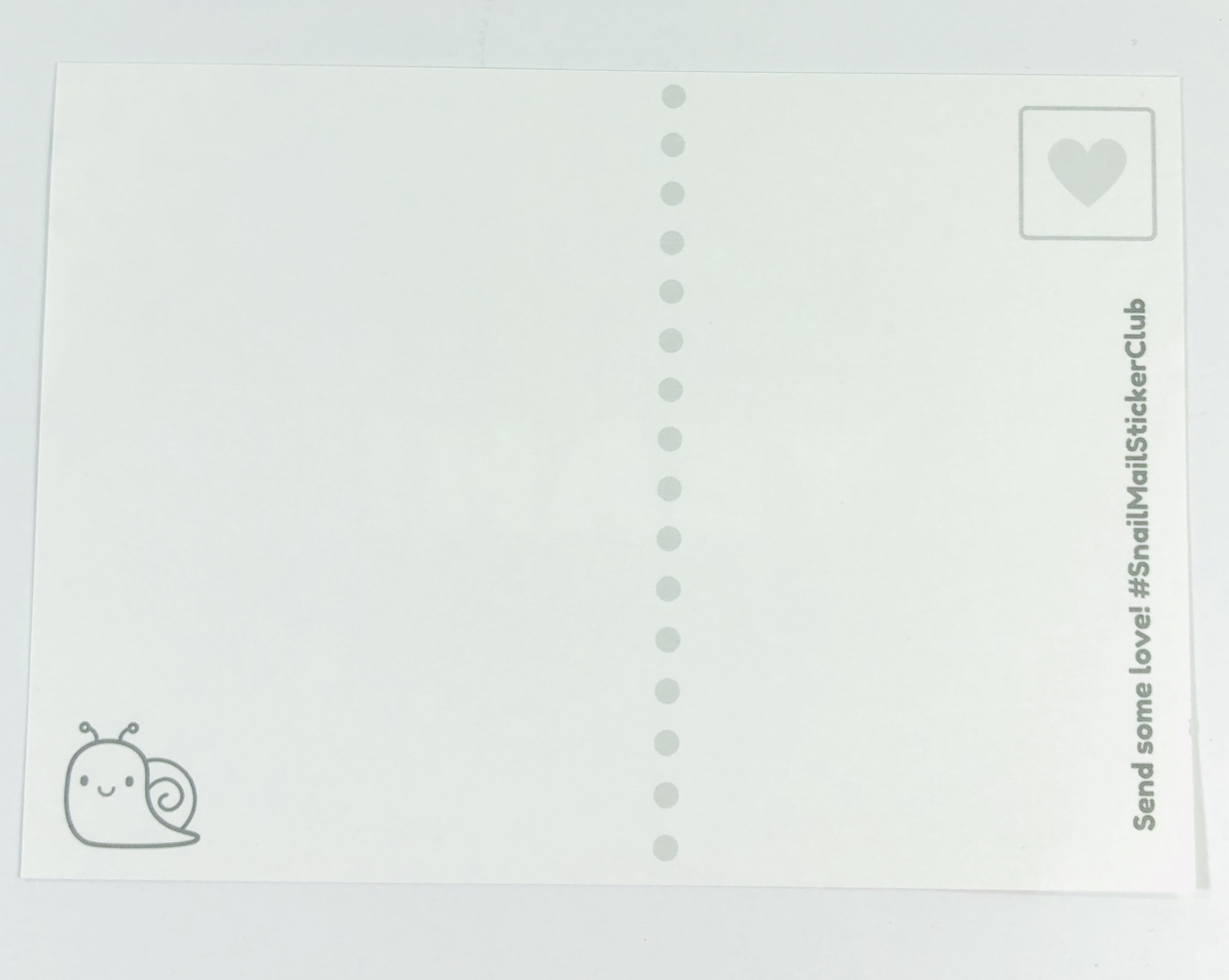 I also received a postcard, now I need to decorate it with stickers!
Oh the cuteness!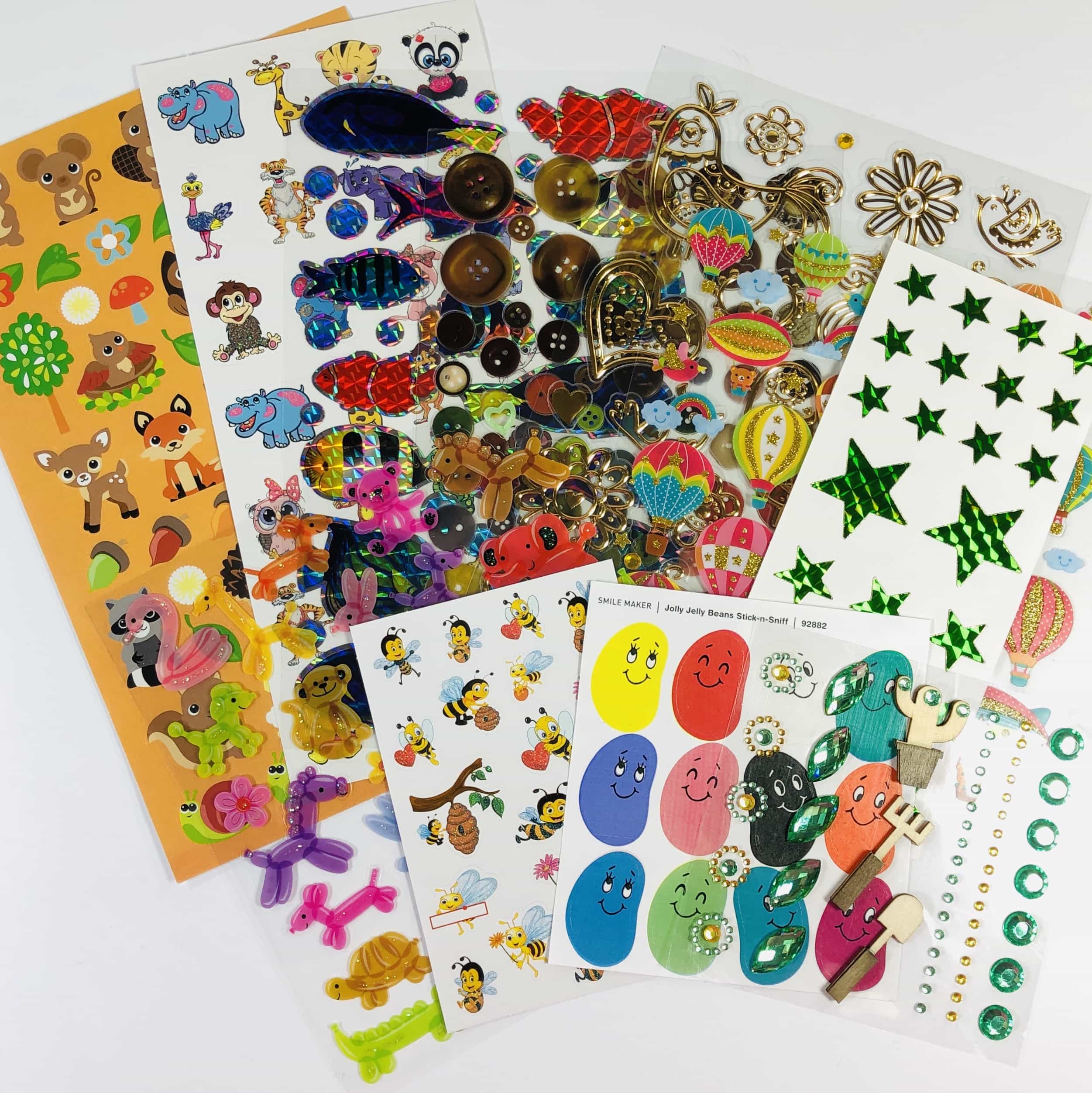 Everything in my pack! While some of the stickers may be for little kids, some have small parts and are not intended for children under the age of 3.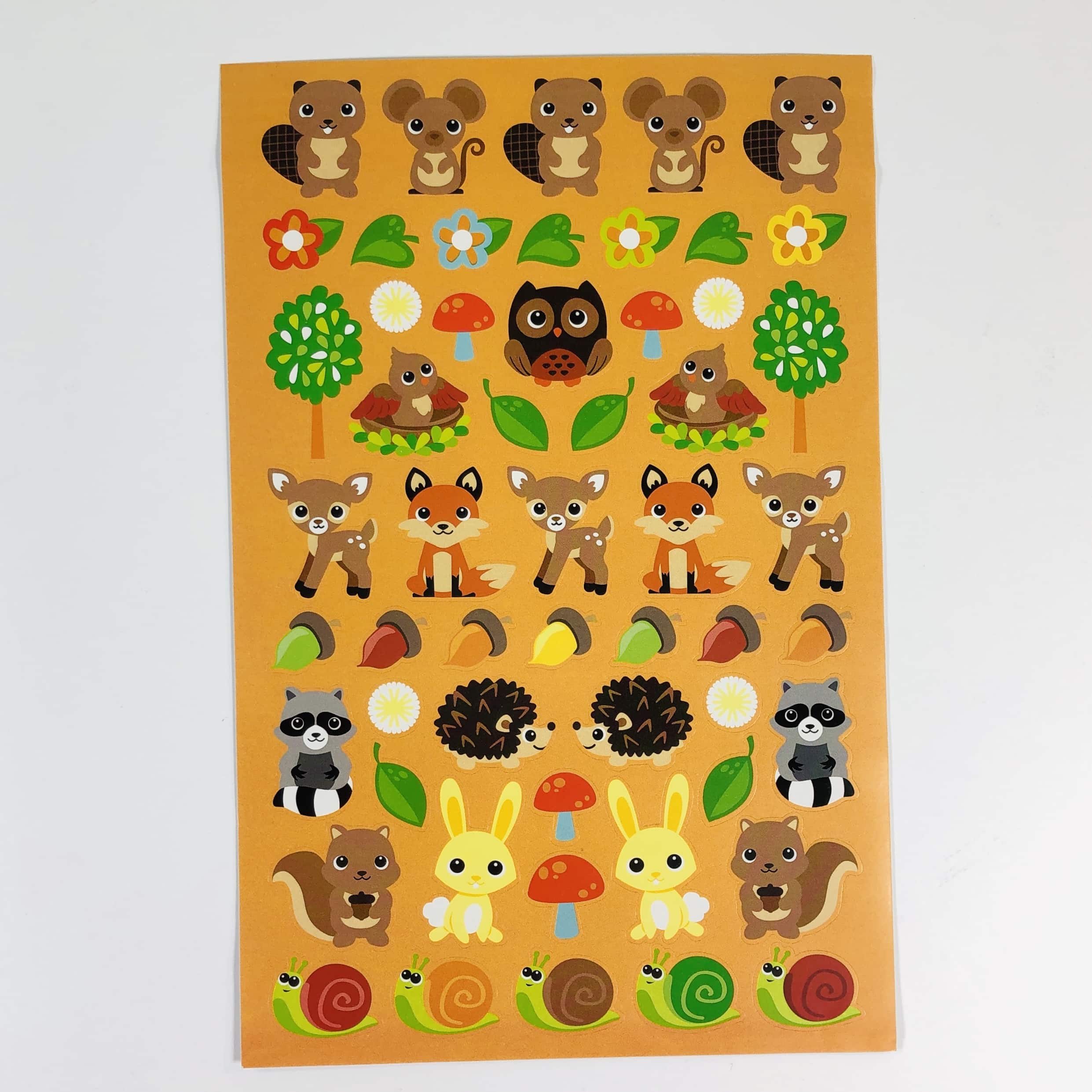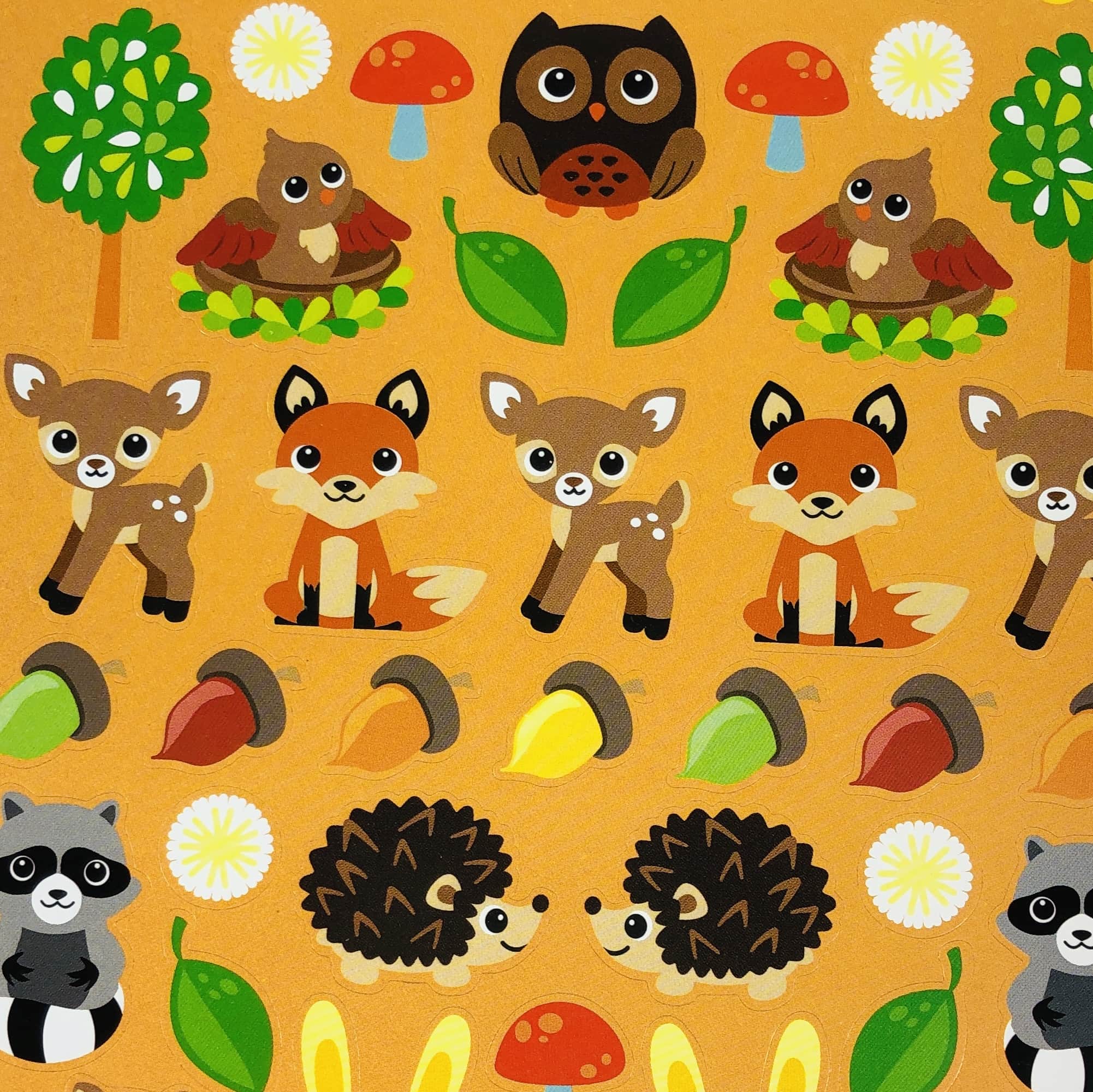 Woodland Creatures are just so cute! We had two raccoons show up in my backyard for the first time yesterday so this made me think of them, plus the little Bambi-like deer are just perfect.
These Hot Air Balloons have golden glitter accents and are one of my favorites from this shipment!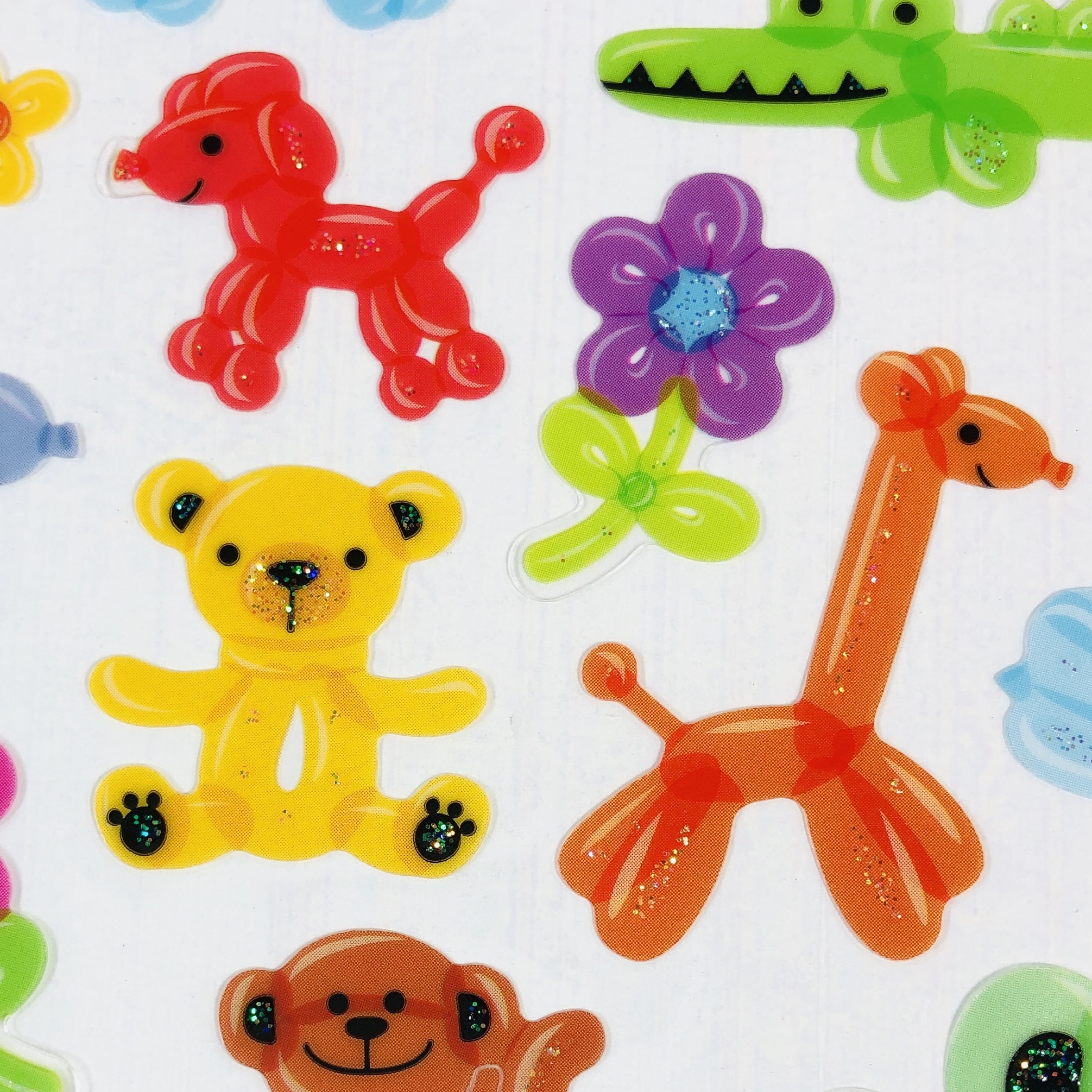 Oh my goodness, another set that is perfect for my planner! I love these cheery Balloon Animals! More glitter, yay!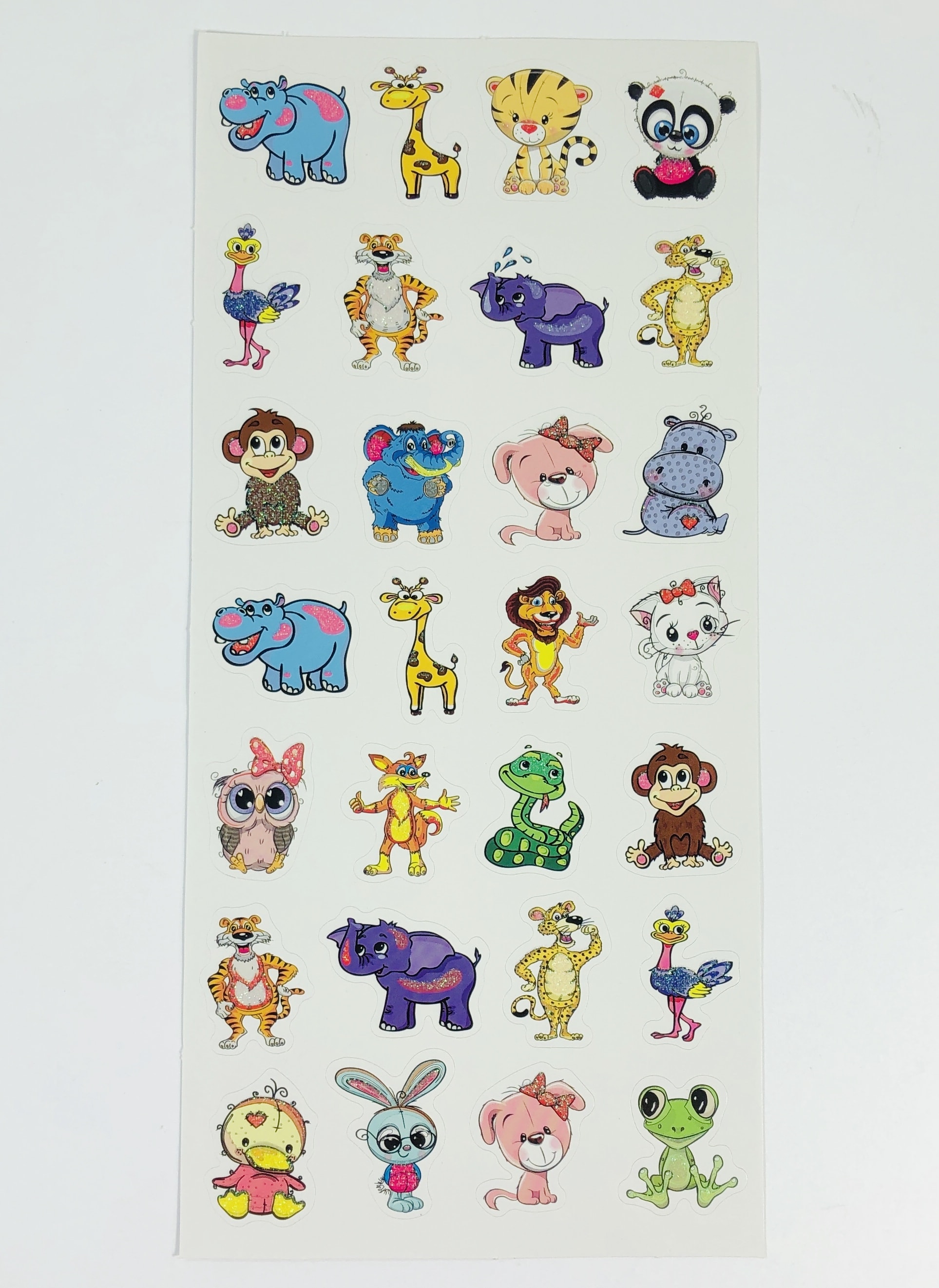 I'm taking these Glitter Animals to work tomorrow since I'm subbing in preschool. I know the kids will love them and they are positive reinforcement.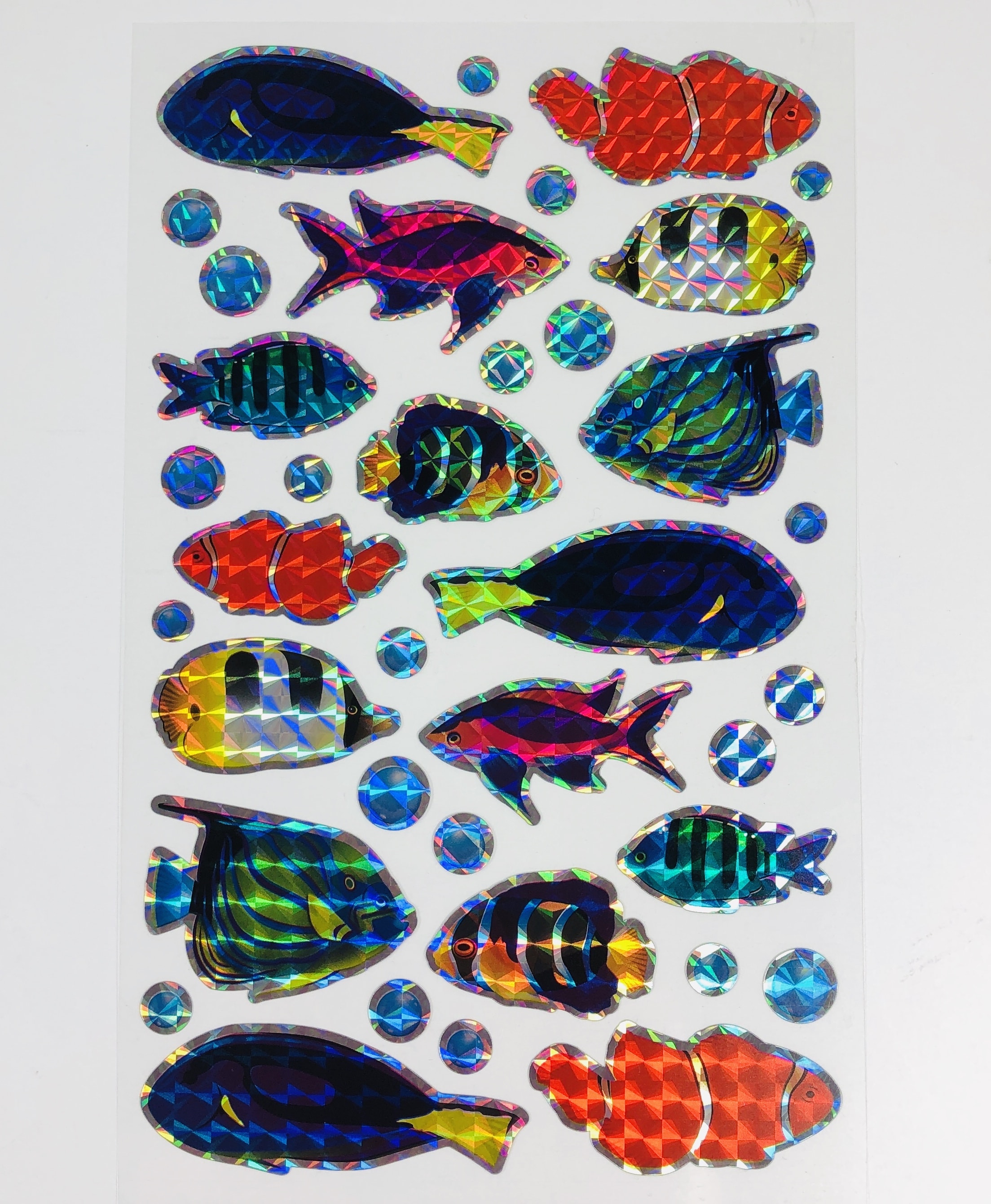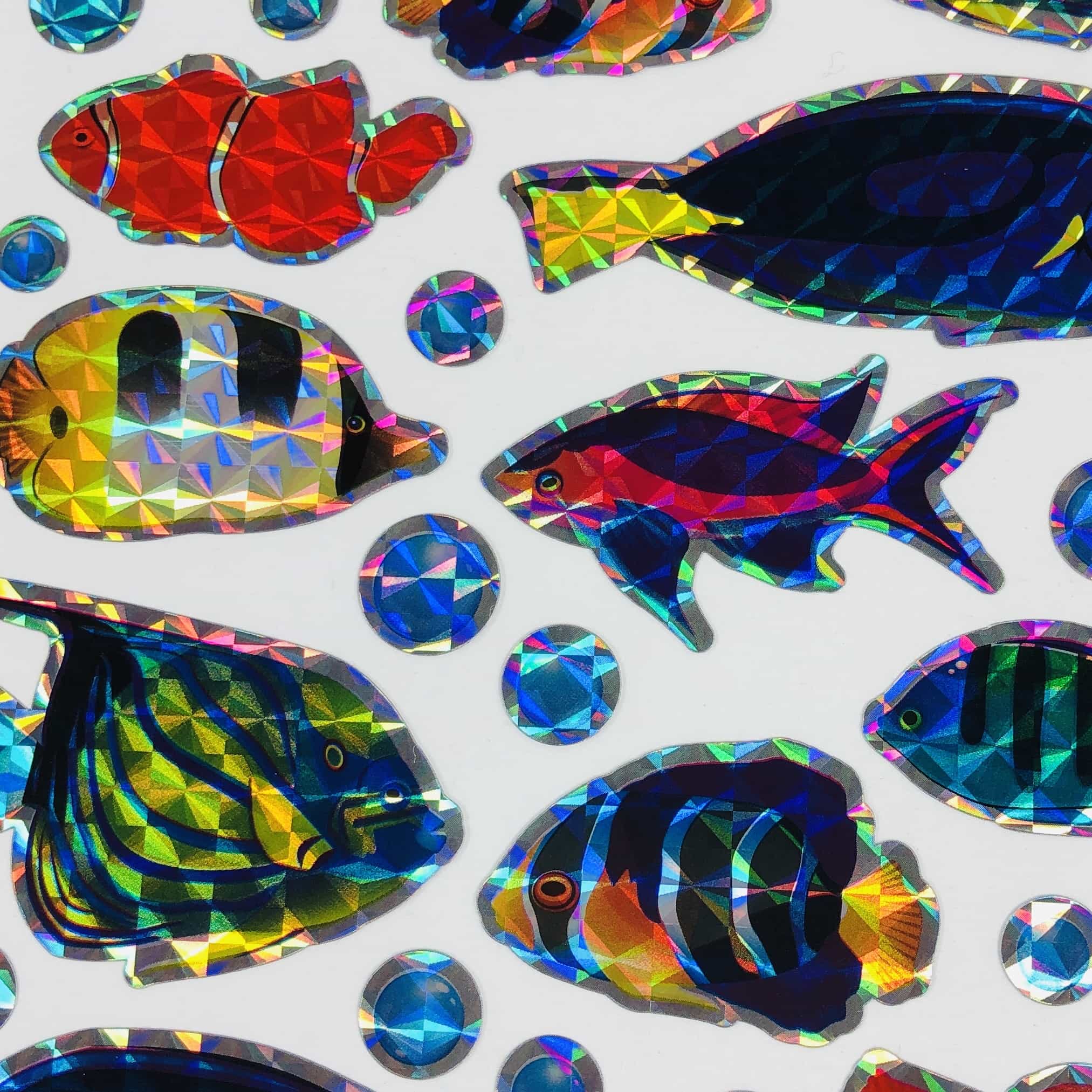 Holographic Fish look so cool as you move them, they change colors and patterns depending on their position.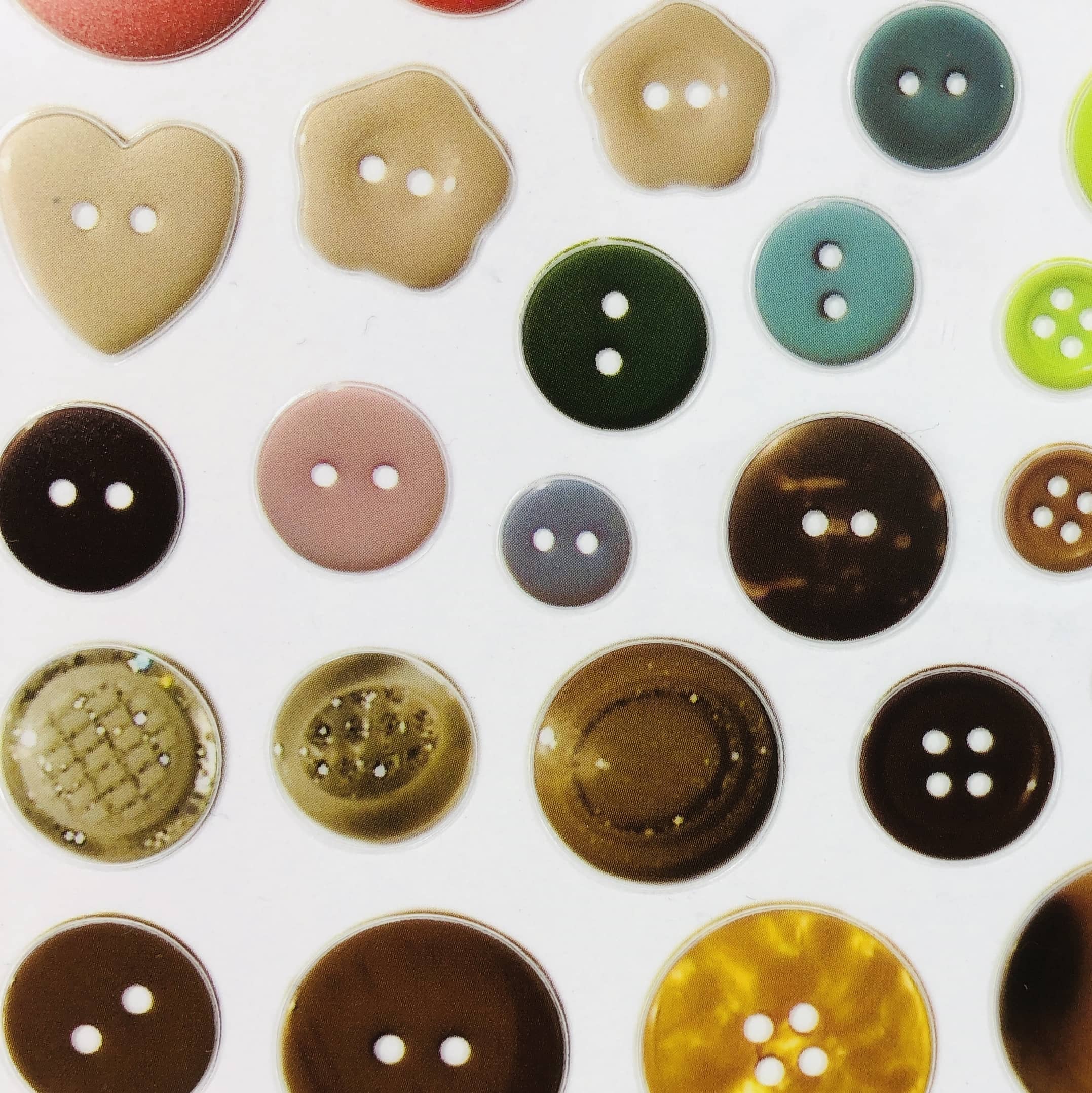 They truly have stickers for everyone, like these Button ones. I like the one with flowers and the one with a pearl!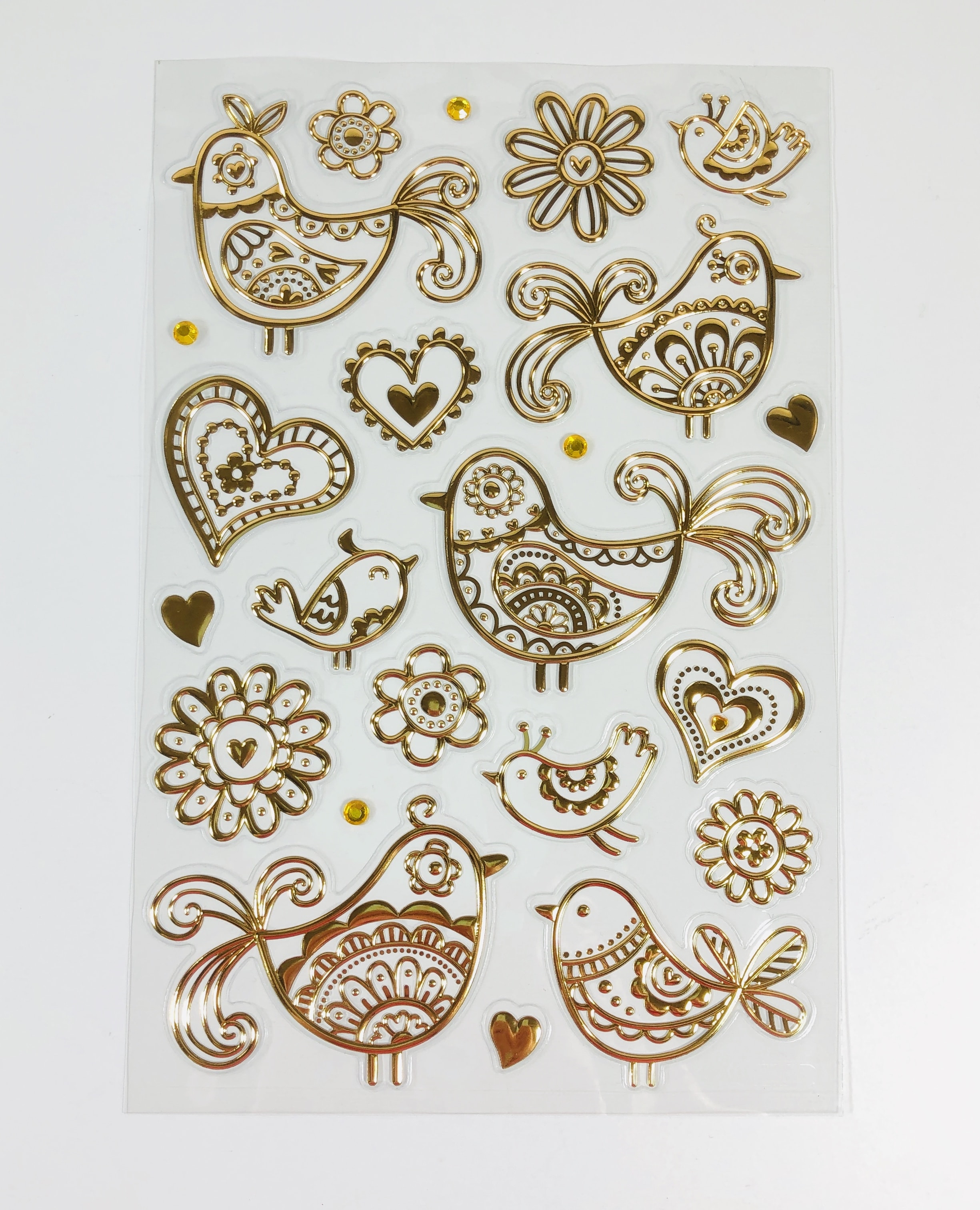 The Gold Bird ones are the largest sent this month, with some of them 2″ x 3″. They even had stick-on jewels!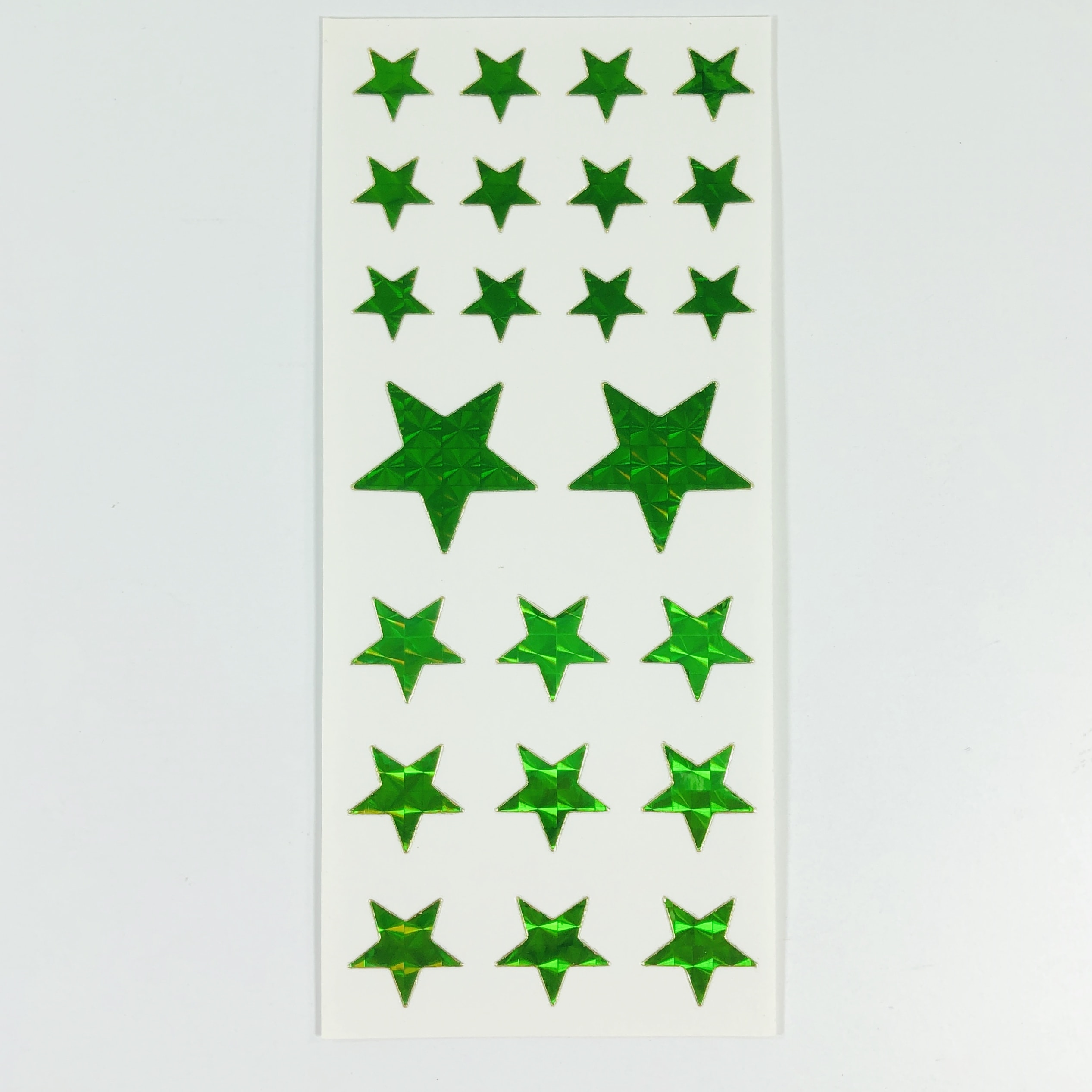 Holographic Green Stars are similar to the fish stickers and look super cool as you move them around.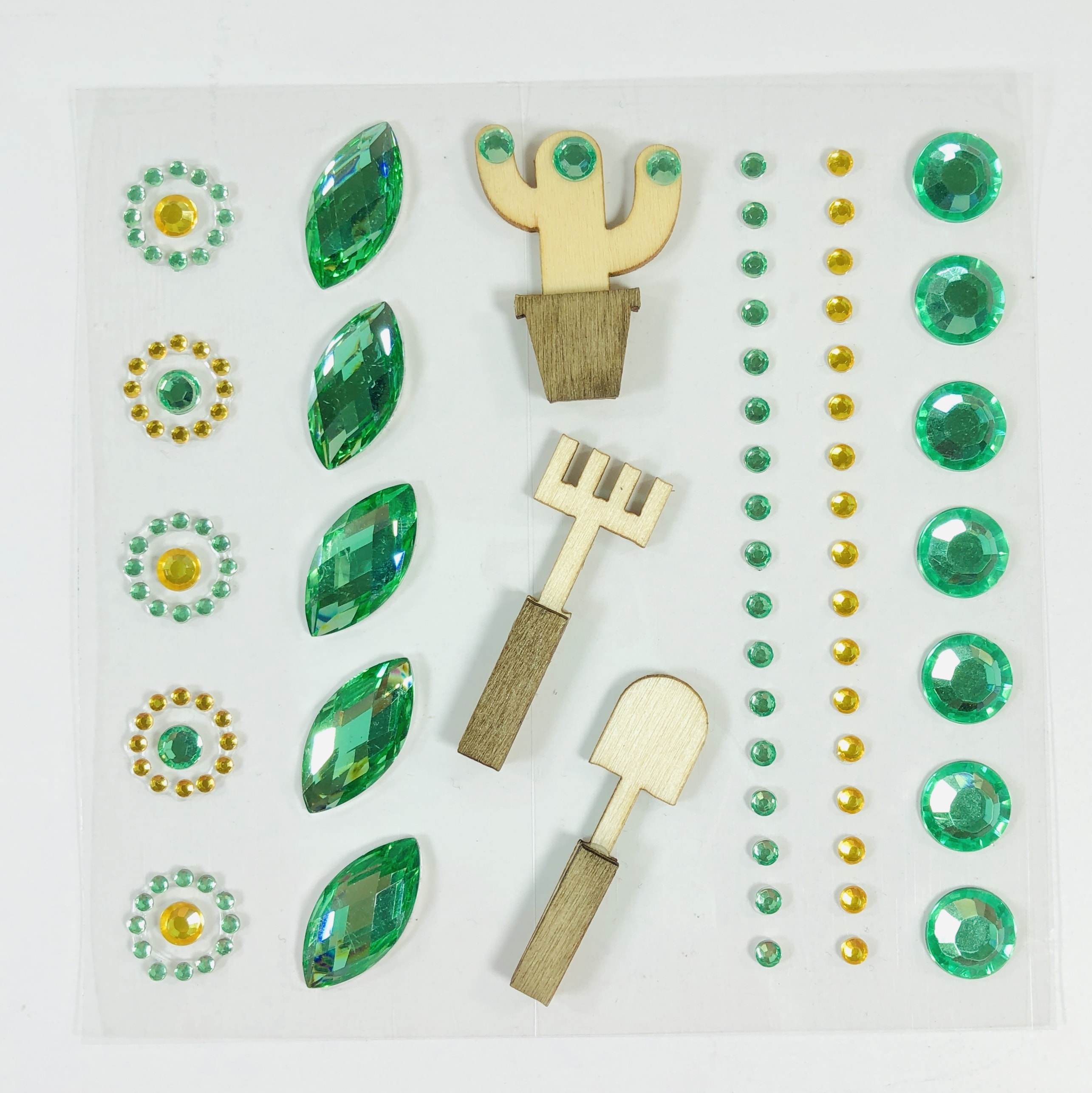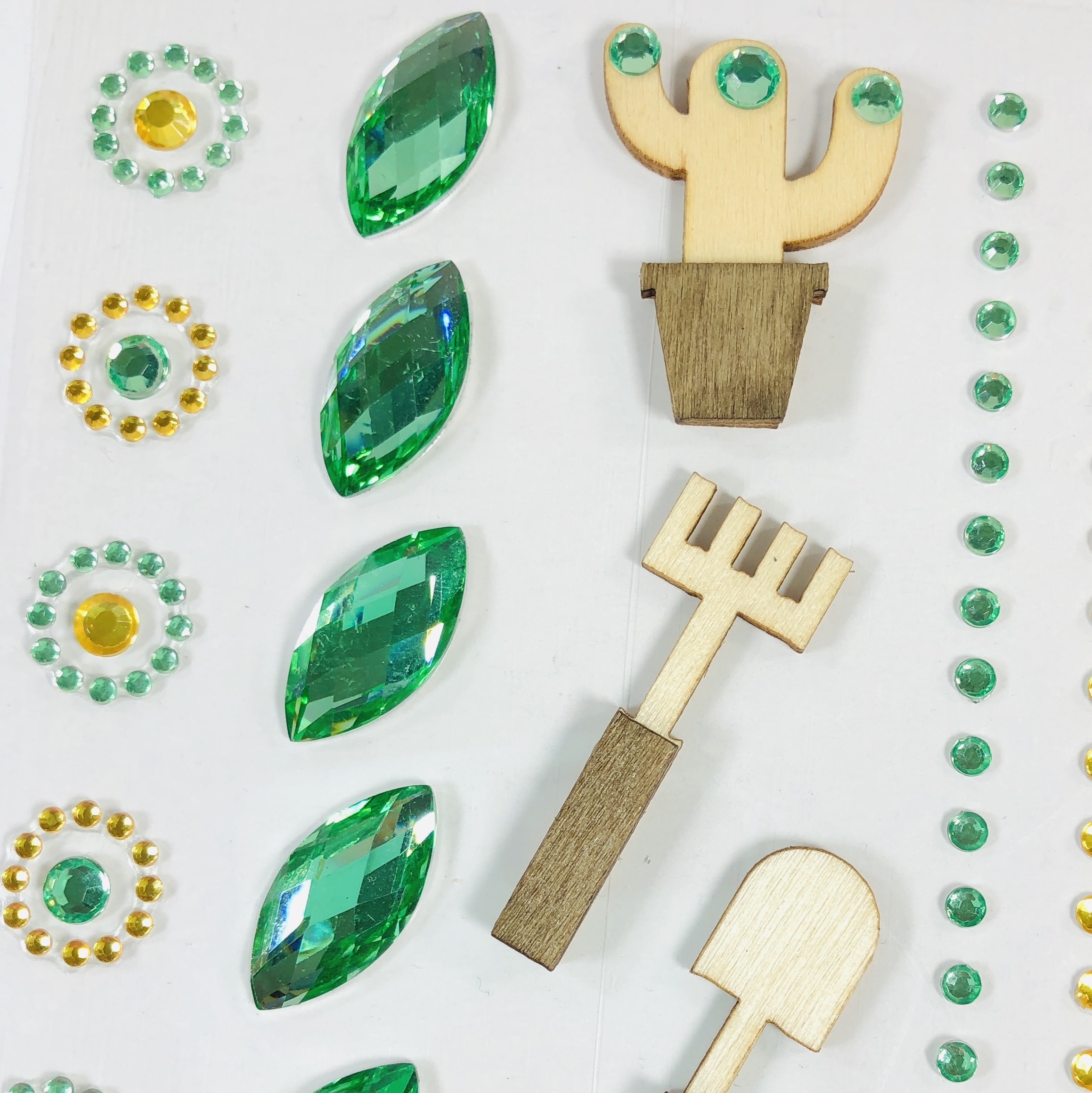 Cactus Set has 3-D wooden stickers plus press-on jewels! The cactus, rake, and shovel are made of wood. The "flowers" (green jewel with gold jewels encircling) are going to be hard to place because they don't come off in one piece.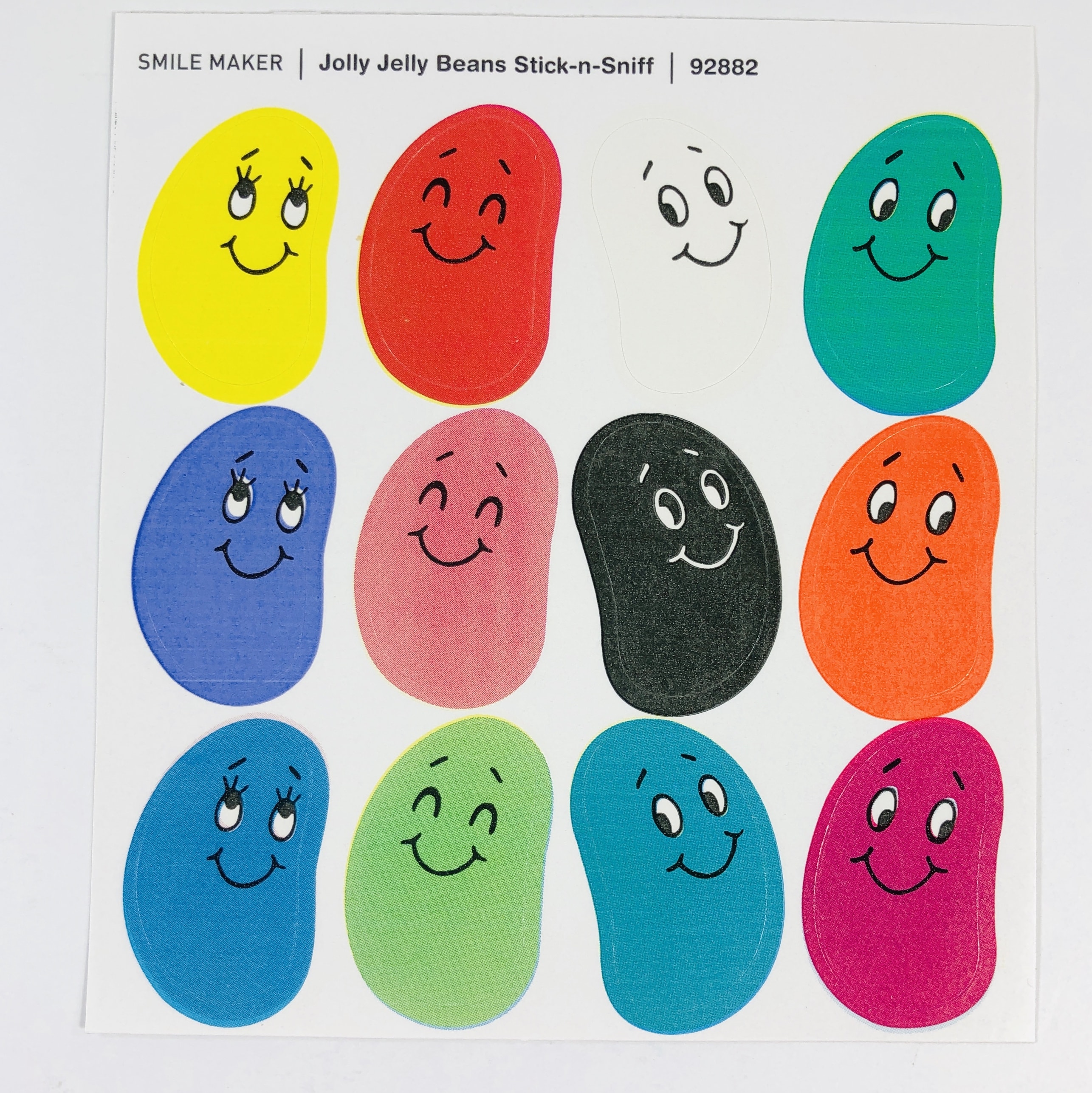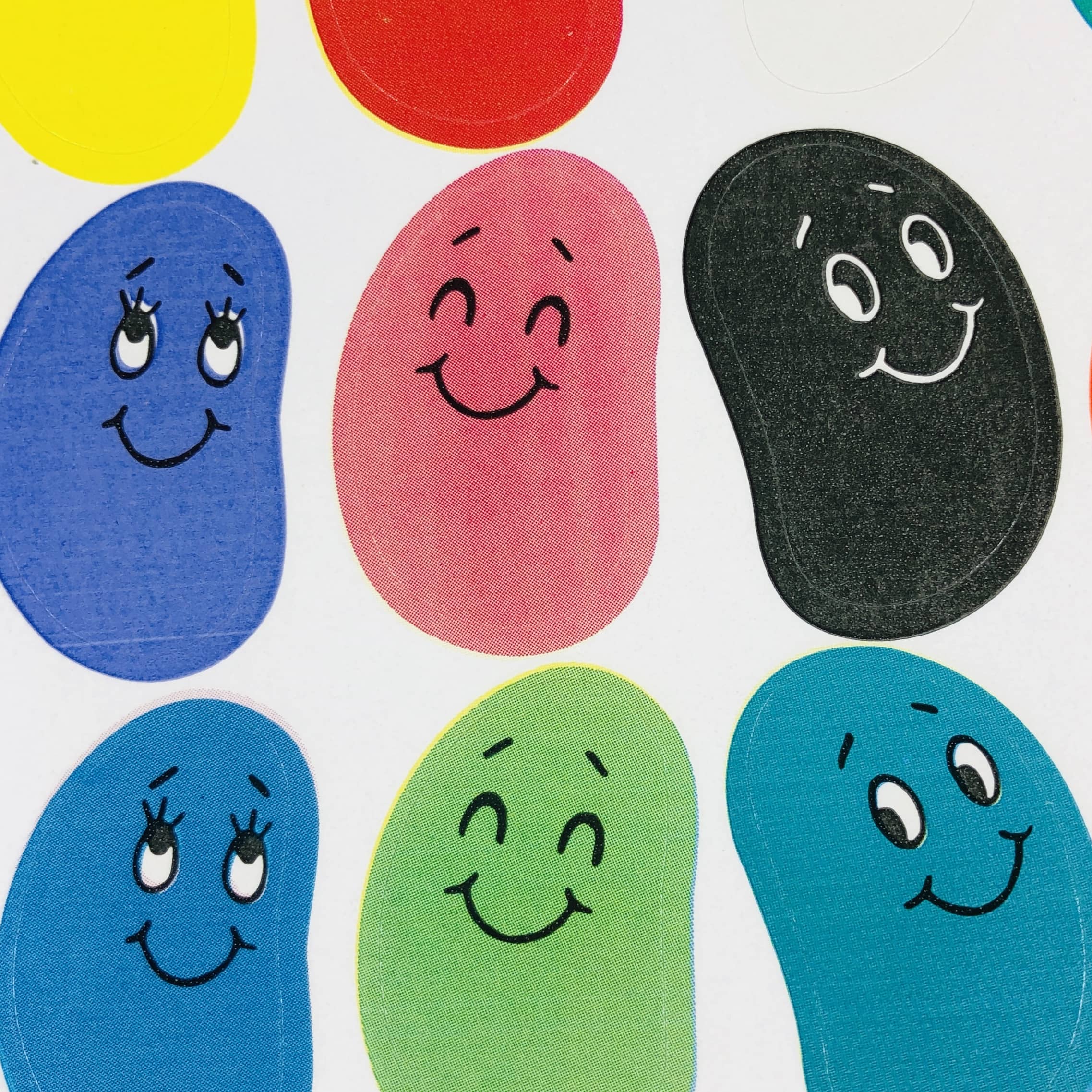 Scratch and Sniff Jellybeans are just a classic fun kid sticker. They really smell like jellybeans and I have loved this type of sticker since grade school.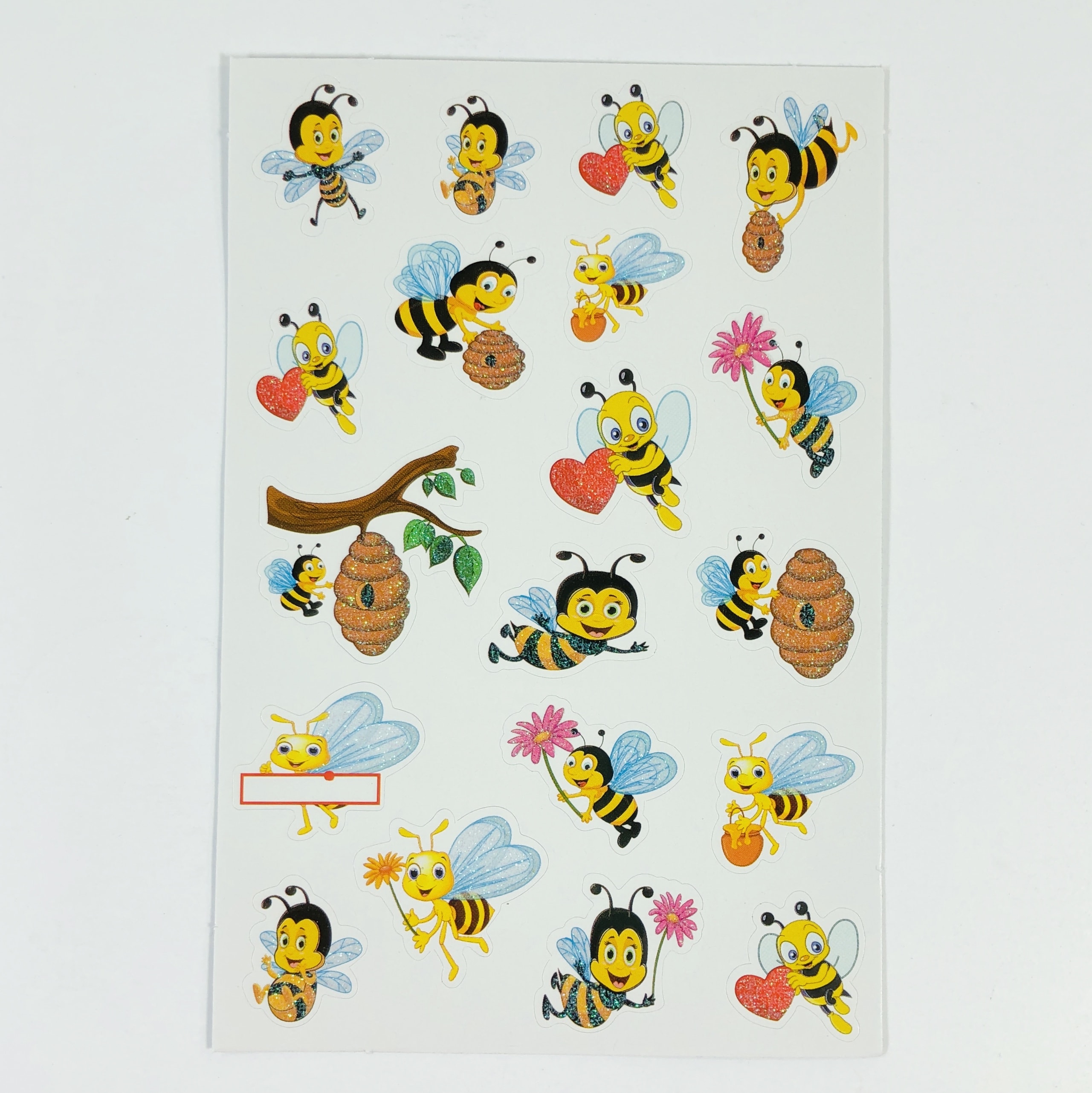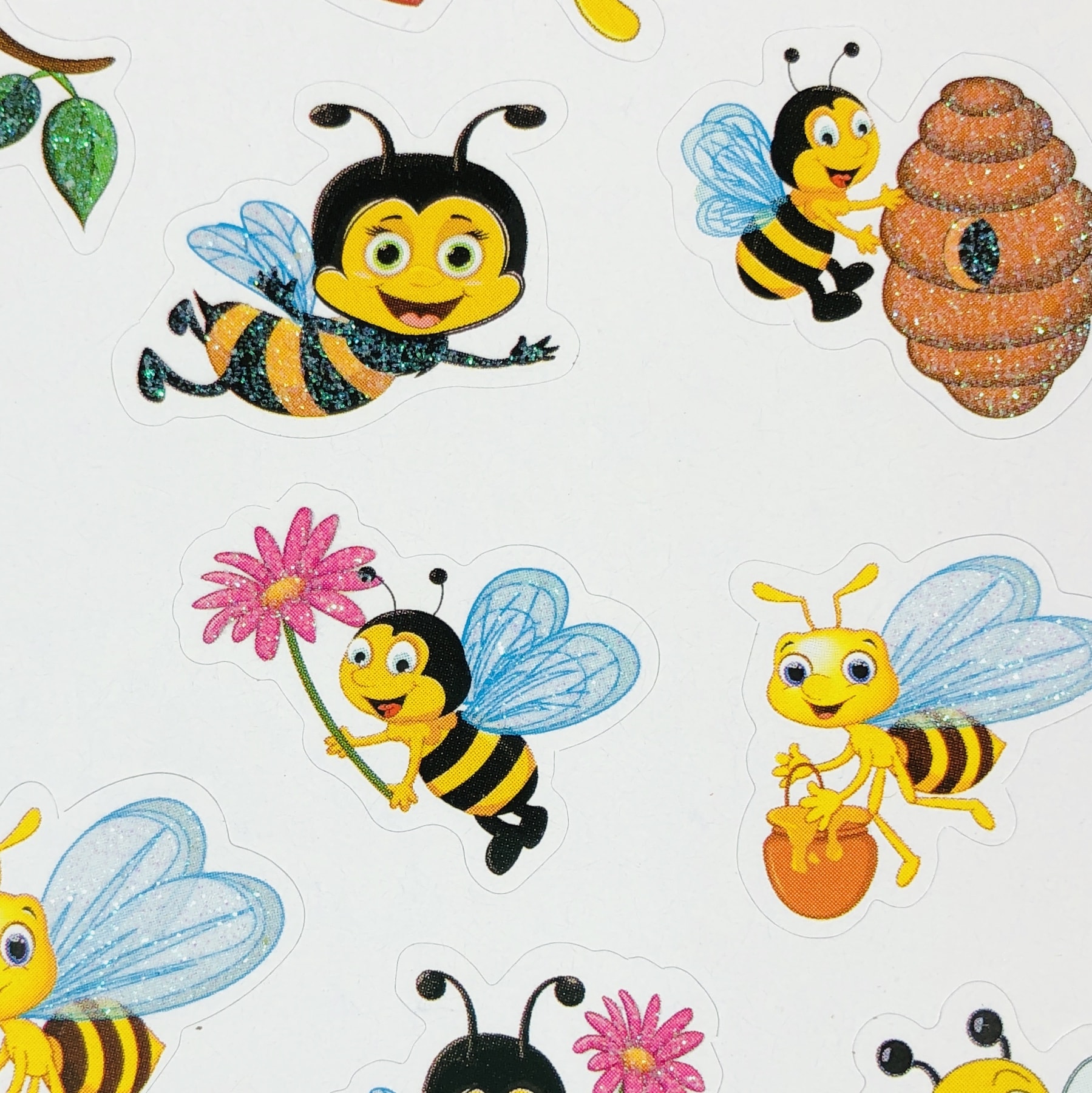 Glitter Bees are cool because #1 my name means bee and #2 they remind me of Bee Movie with Jerry Seinfeld. Or maybe Honey Nut Cheerios. Either way, I like 'em!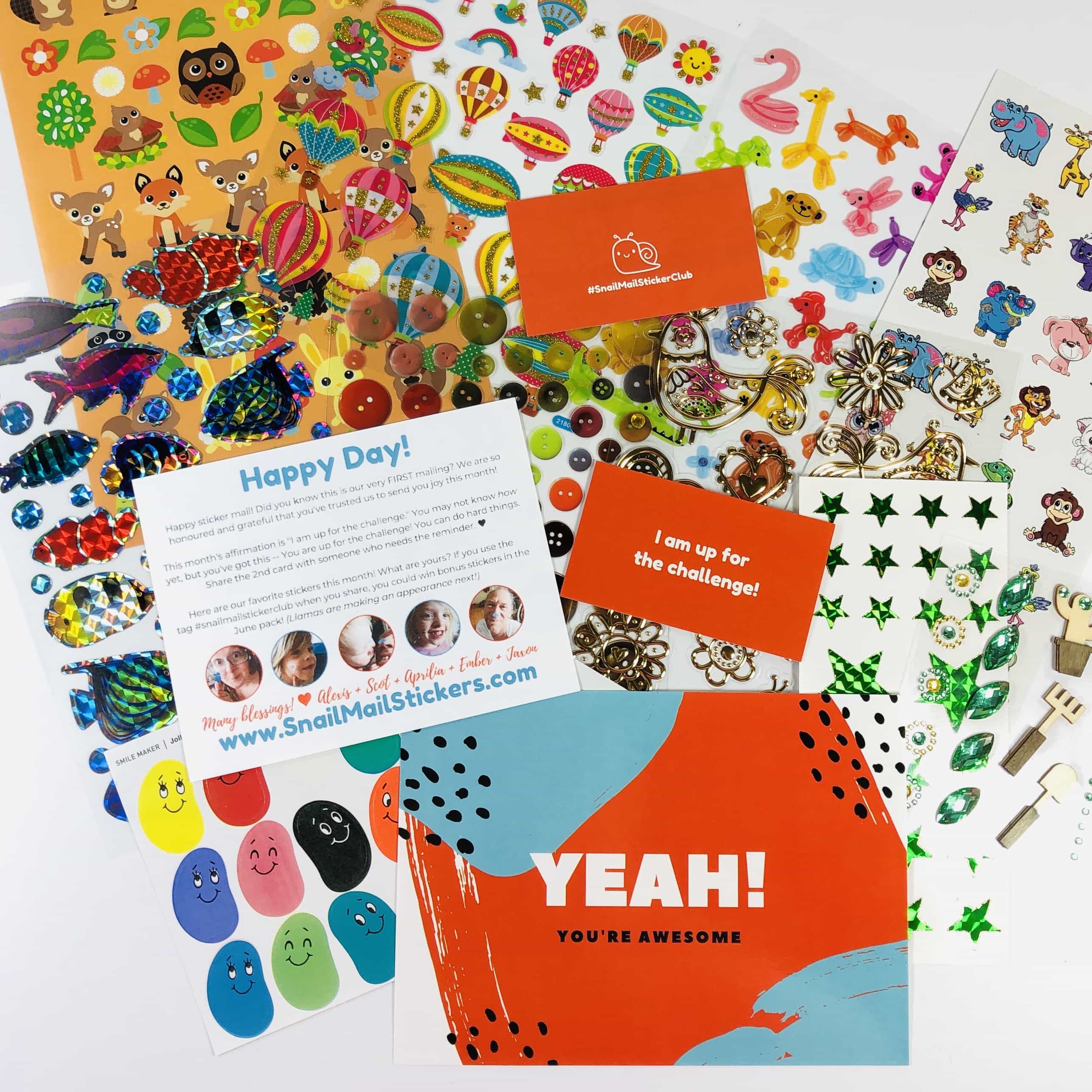 I really enjoyed the stickers from my very first Snail Mail Sticker Club! While I was able to do a search and find some of the stickers online, I didn't have to buy 10 different books of stickers so I appreciate the varied selection. The balloon animal sheet alone was $3.98 for one sheet! I can't wait to decorate my planner with some and share some with my students, they make great art projects. Even my 15-year old daughter was happy with them and they appeal to a variety of ages. Some were silly, some were sweet, but they were all cute.
What do you think of the Snail Mail Sticker Club?
Visit Snail Mail Sticker Club to subscribe or find out more!