SnackNation is an award-winning healthy snack delivery service that makes it "auto-pilot easy" to discover new, exciting, all-natural snacks every month. Each month, the snack experts will meticulously select 6 best snacks to be in the box. This box is $9.99 but your first box and every month thereafter will be $4.99 as long as you complete the survey (which is quick enough for even me to finish it!).
DEAL: Pay only $1 for 6 snacks every month when you complete a quick online survey. USE THIS LINK to get the deal. You'll pay $1 + $3.99 shipping for each month as long as you fill out the survey.
For every box delivered to your door, SnackNation donates a meal on your behalf to a hungry family.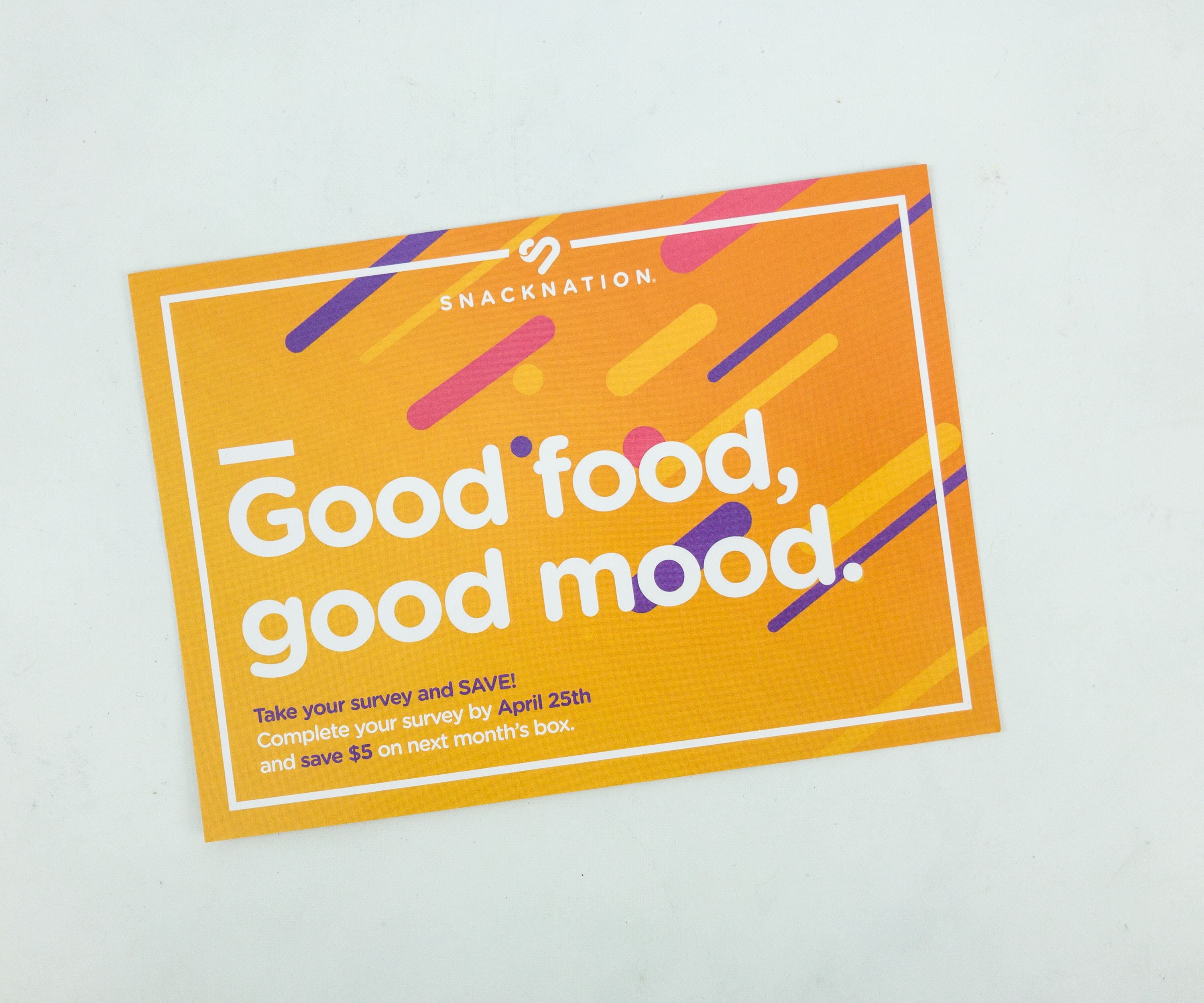 The box includes an information card.
It reminds us to complete the survey before the cut-off to save $5 on the next box.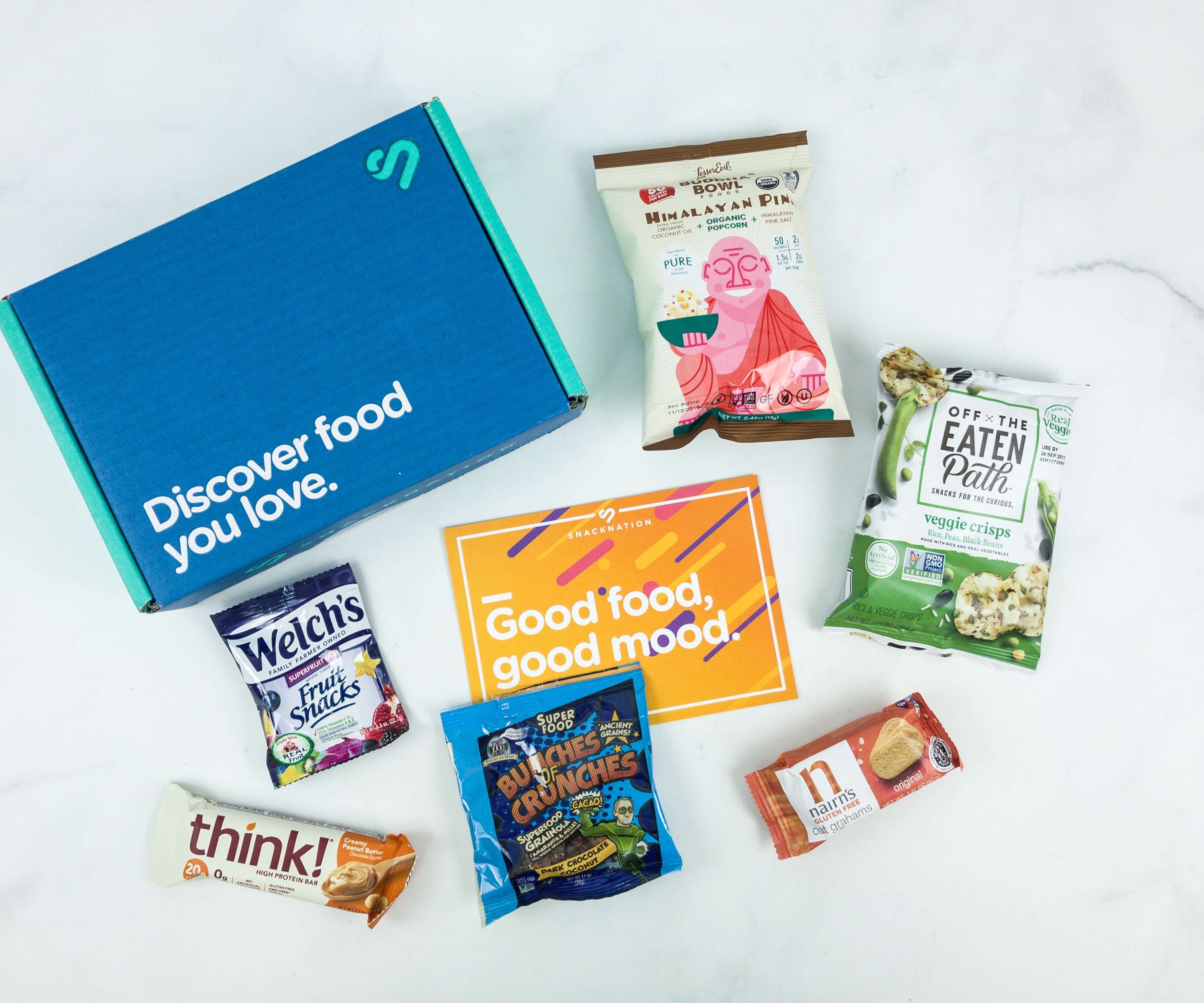 Everything in this month's box!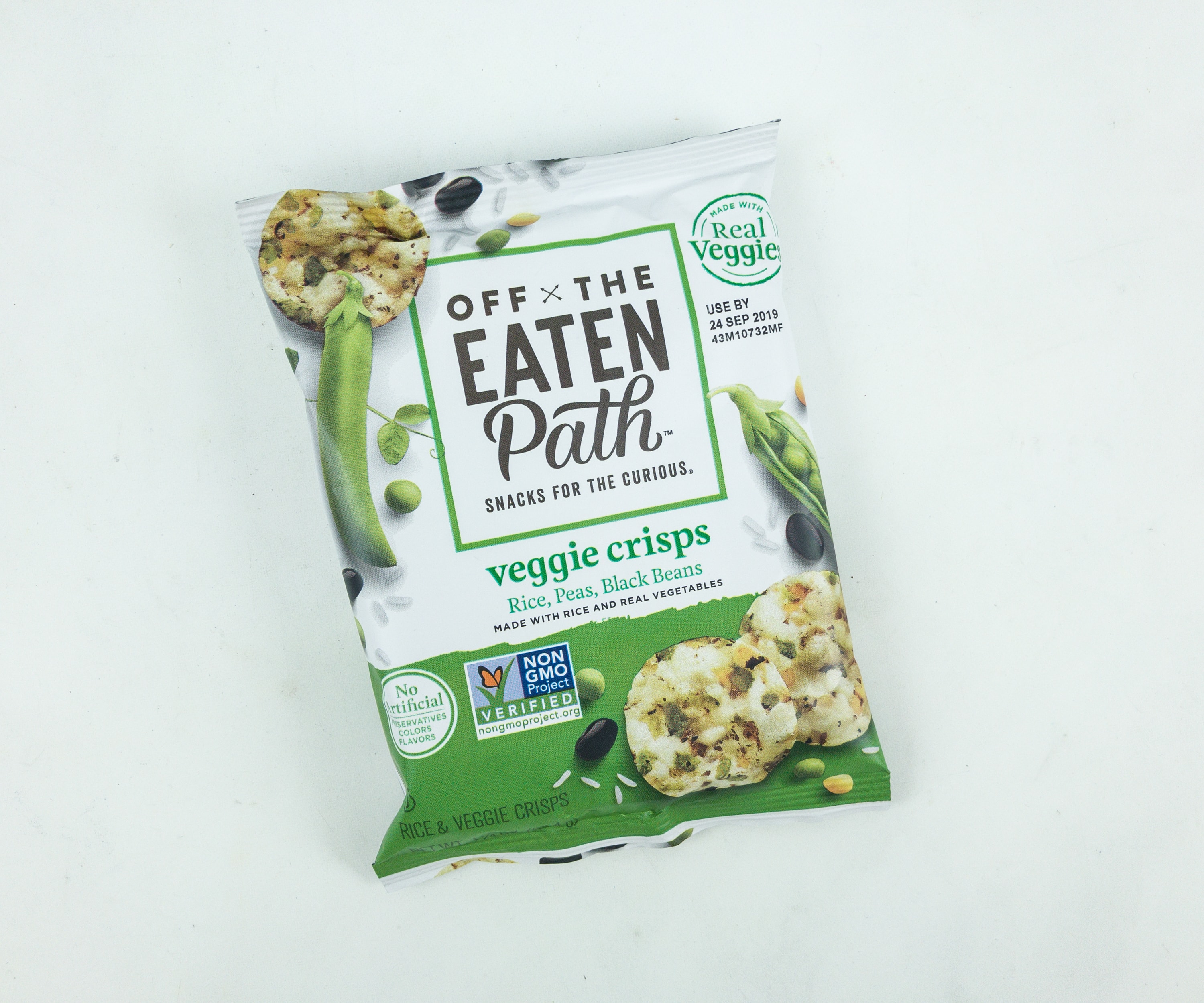 Off The Eaten Pack Veggie Crisps ($1.49) Delicious and wholesome, this bag of light and airy veggie crisps are made with no artificial flavors, colors or preservatives. The snack's main ingredients are rice, green and yellow peas, and black beans. I just can't believe that a healthy snack can be this tasty!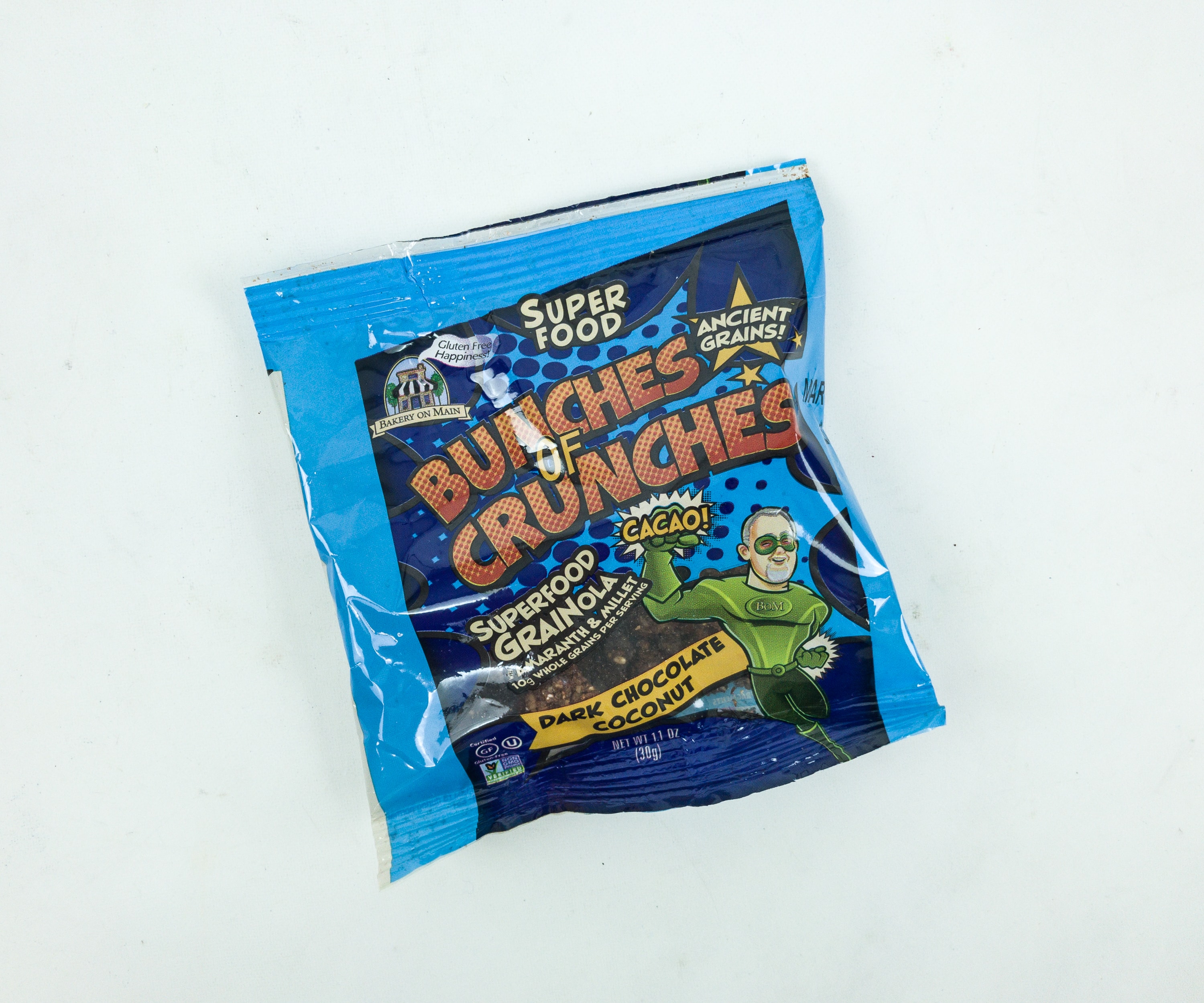 Super Food Bunches Of Crunches in Dark Chocolate Coconut ($0.81) These dark chocolate and sea salt granola crunchies taste great and are filled with super healthy ingredients such as chia seeds and cacao. They can be eaten straight out of the bag, or ground to pieces and sprinkled on top of a smoothie, yogurt or oats for extra flavor and crunch in every bite!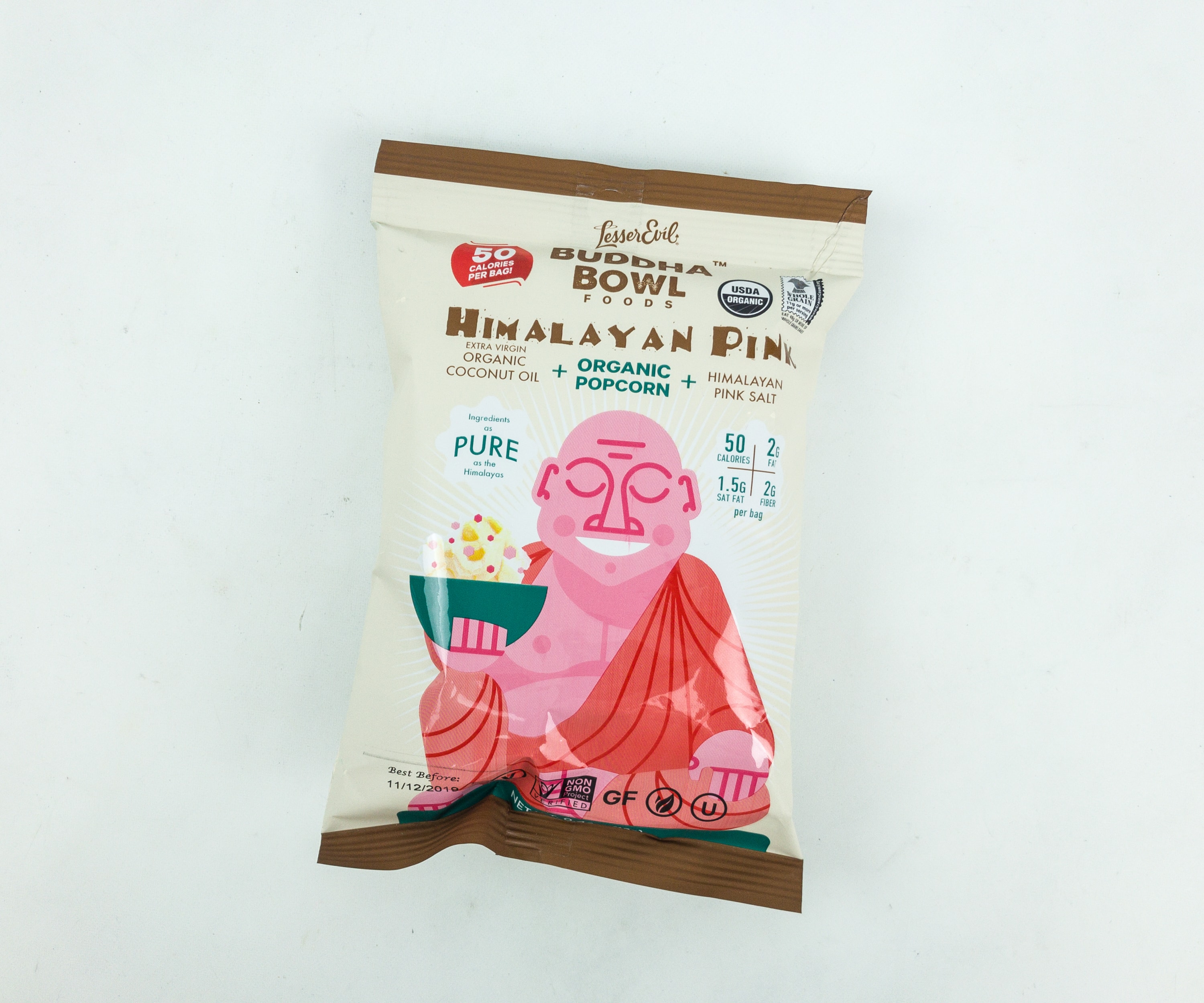 Lesser Evil Buddha Bowl Himalayan Pink Organic Popcorn ($0.69) Organic popcorn plus organic extra-virgin coconut oil and Himalayan salt equals to a fluffy and light snack that's low in calories and fat. I am hooked!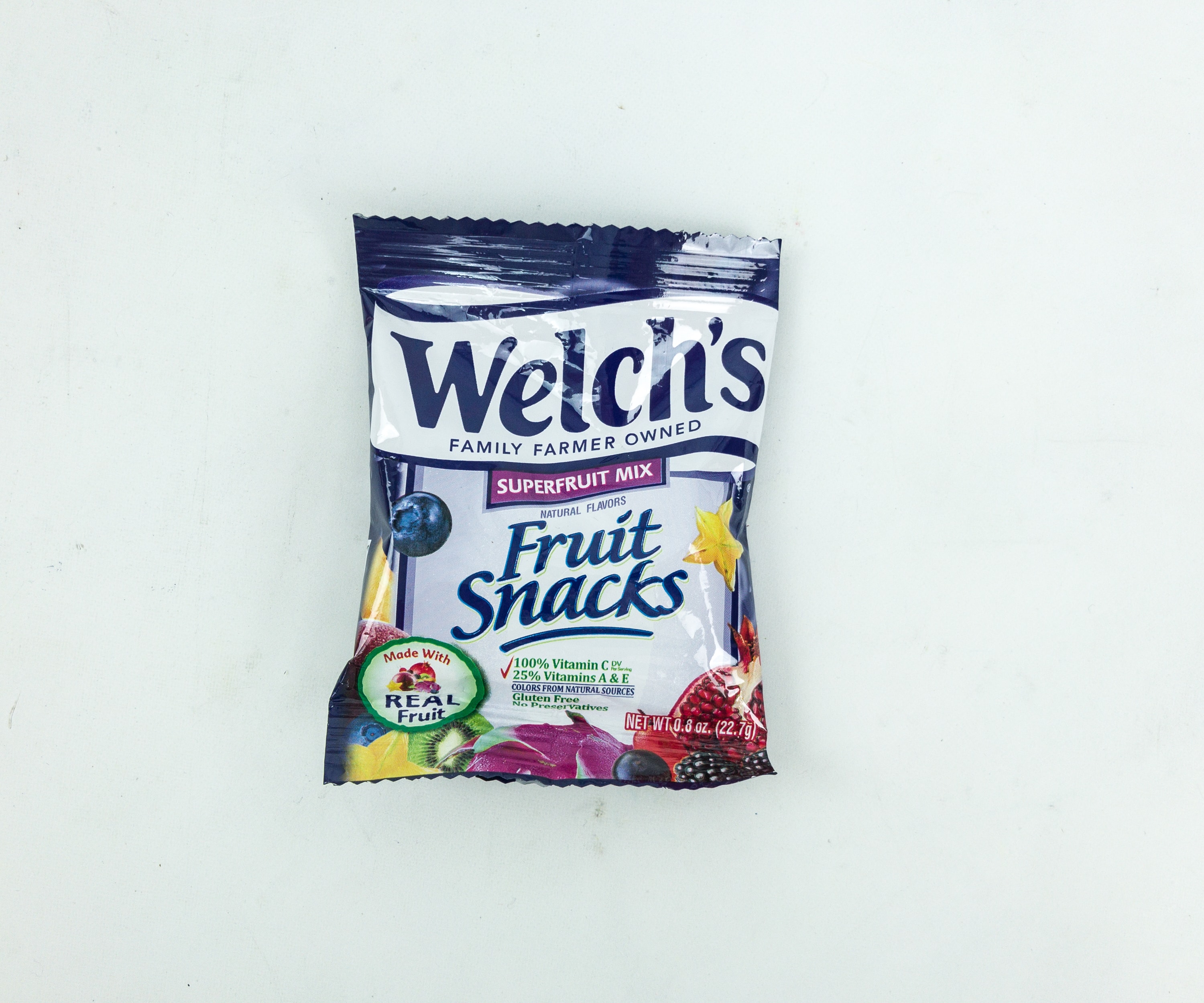 Welch's Fruit Snacks ($6.03) These gummies taste fresh and naturally fruity, which makes them our new to-go snack. The berry and cherry flavors are our favorites. They are also so nice to chew on and they don't get stuck in the teeth.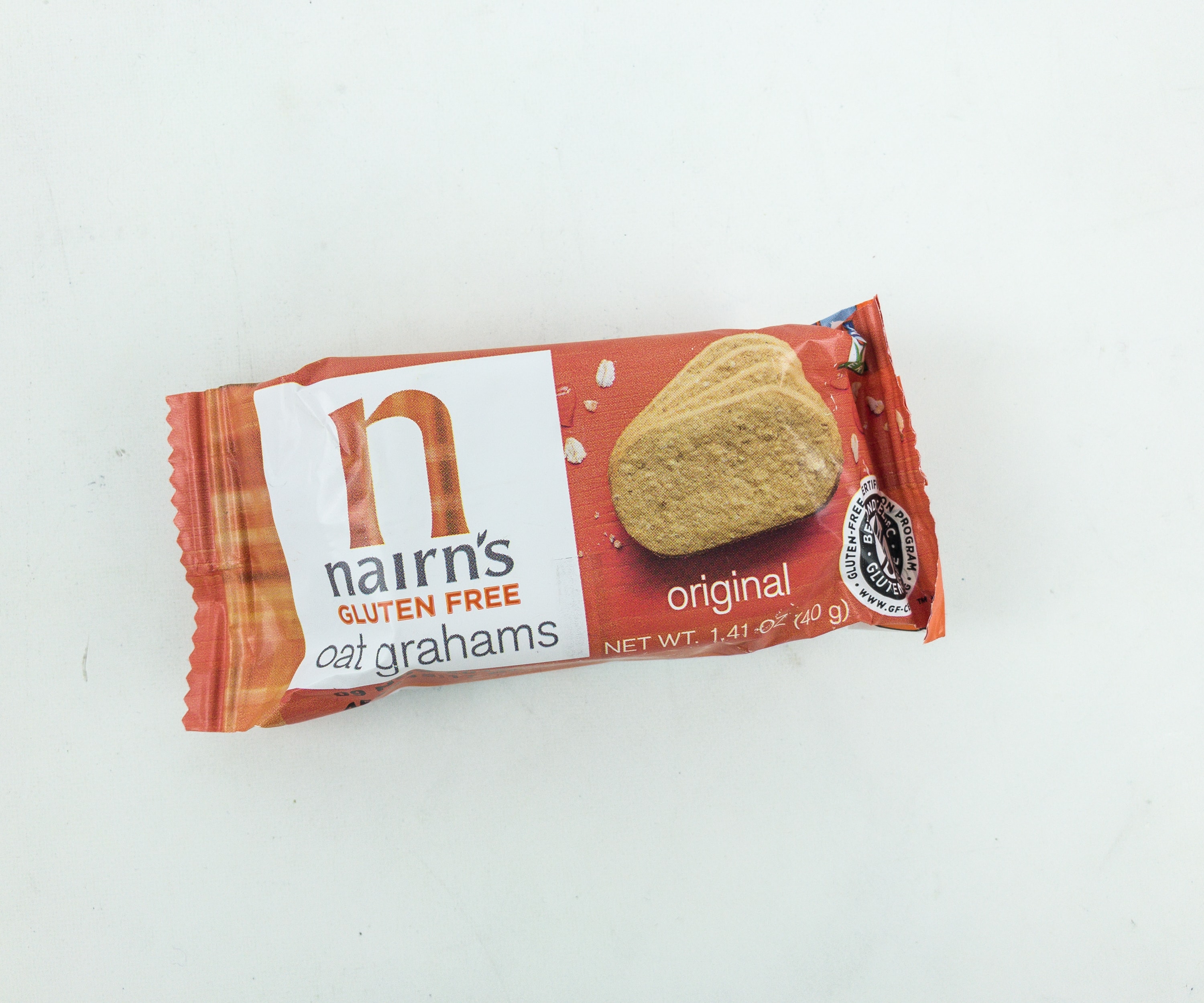 Nairn's Original Oat Grahams ($1.27) Baked with pure gluten-free oats, these graham crackers have just the right crisp and the slightly sweet taste that go perfectly with tea or coffee. They also have the perfect size to take as a snack at work or on the road.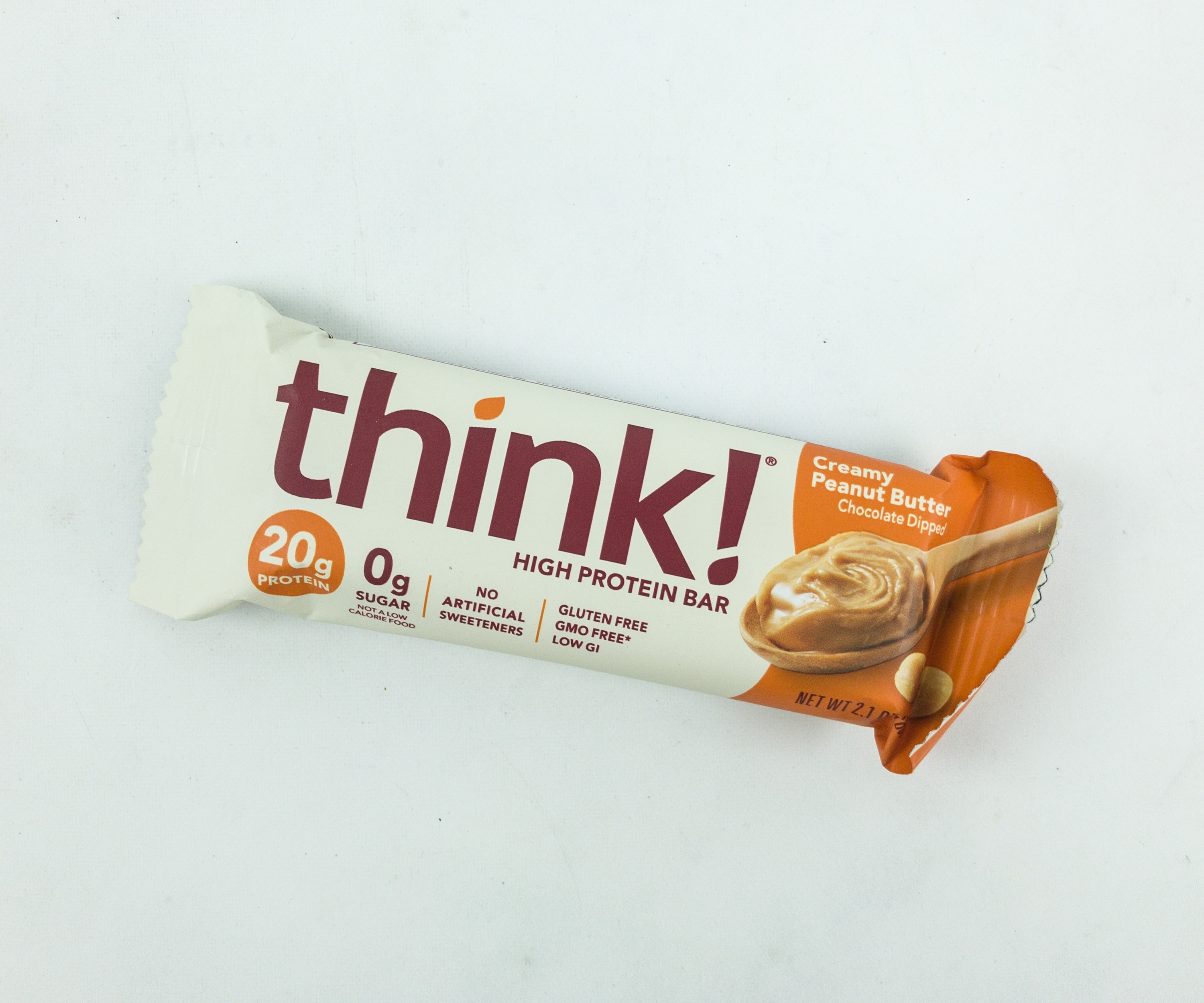 Think! High Protein Bar in Creamy Peanut Butter ($2.69) I tend to get cranky when I skip breakfast or a meal because of being busy, so I am glad to have finally discovered a snack that will satiate my hunger and keep me energized through the day. Its creamy peanut butter and luscious milk chocolate are a delicious combination too. Hands down to my new favorite protein bar!
These good snacks really gave me a good mood. They say think before you speak, but I say, think before you eat. For me, it's important to be meticulous with what you eat because our health depends on our lifestyle choices. So, I always make it a habit to check on the label of the products I encounter and these ones passed my standards. They're all great-tasting and satisfyingly wholesome!
Are you getting a SnackNation box?