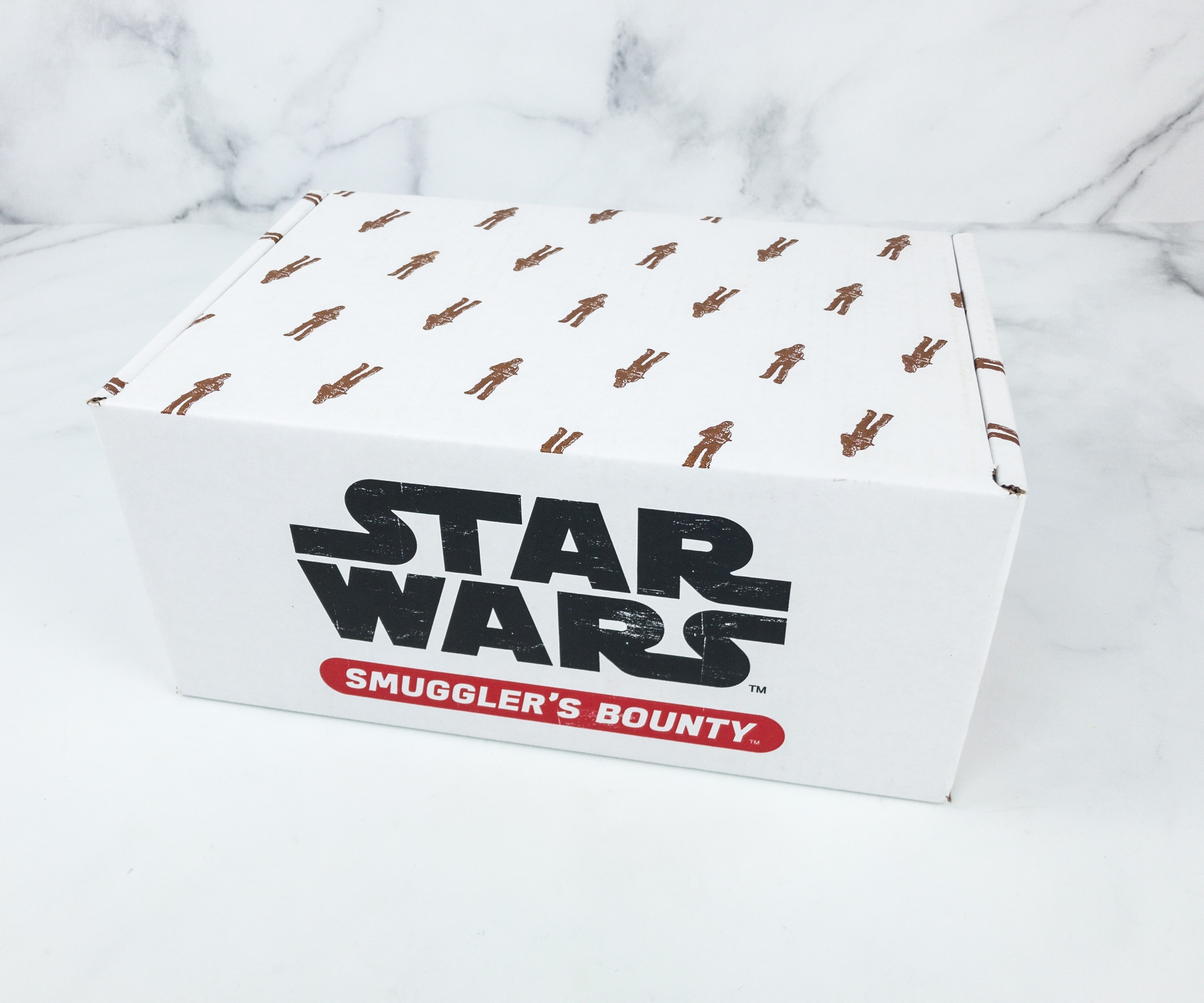 Smuggler's Bounty is a bi-monthly Star Wars subscription box from Funko and the only official Star Wars subscription box (in the galaxy). Everything inside is 100% exclusive to the box and designed in collaboration with Funko!  Funko also produces the Marvel Collector Corps Box, the DC Comics box Legion of Collectors, and Disney Treasures.
Funko recently ended managing their own subscriptions but has made the past boxes available in their shop with no subscription required. Boxes are $35.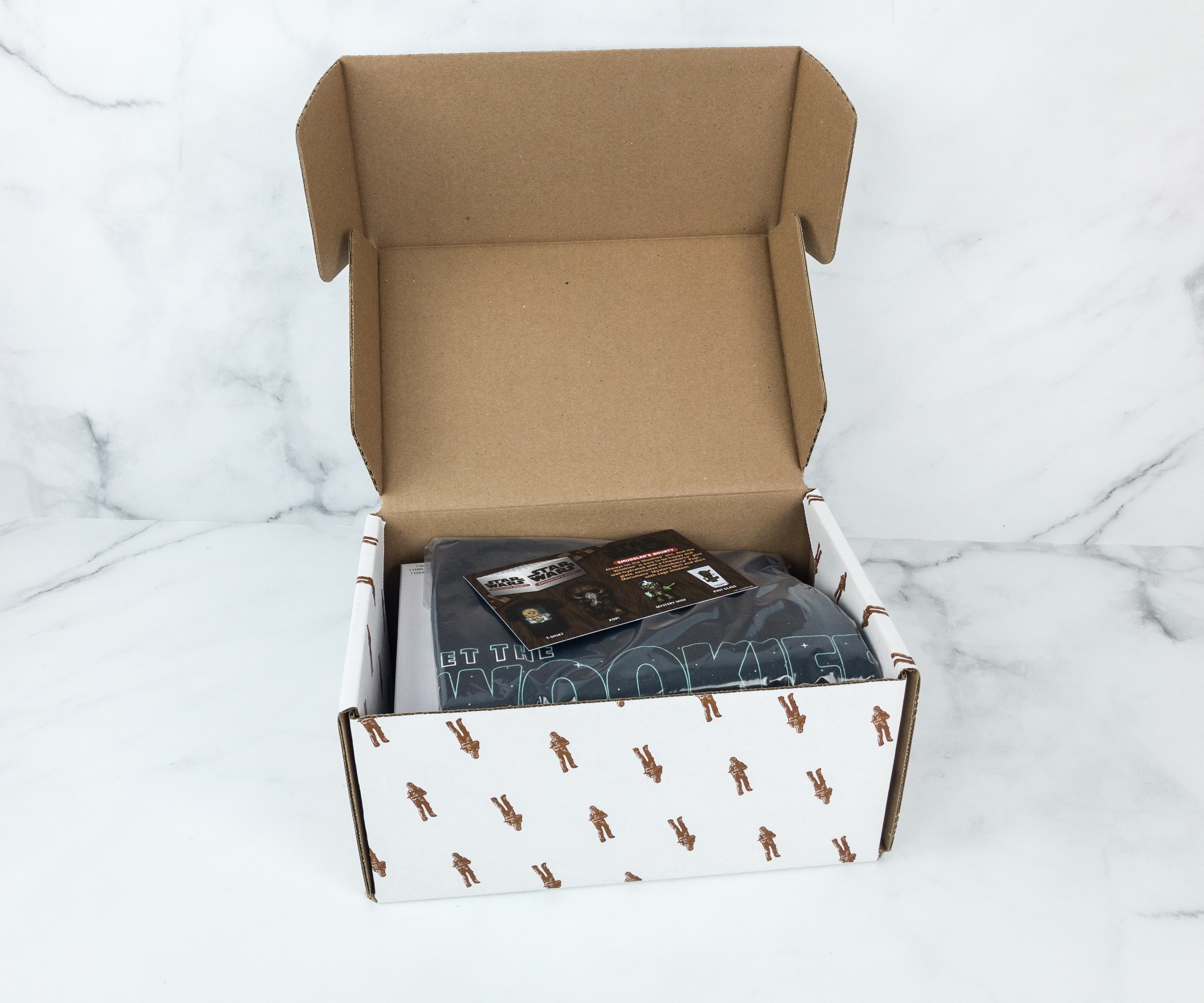 The theme for this month was WOOKIEE! The box is almost full and some of the items came with individual packaging.
For this box, they finally included an info card that tells us more about the items this month!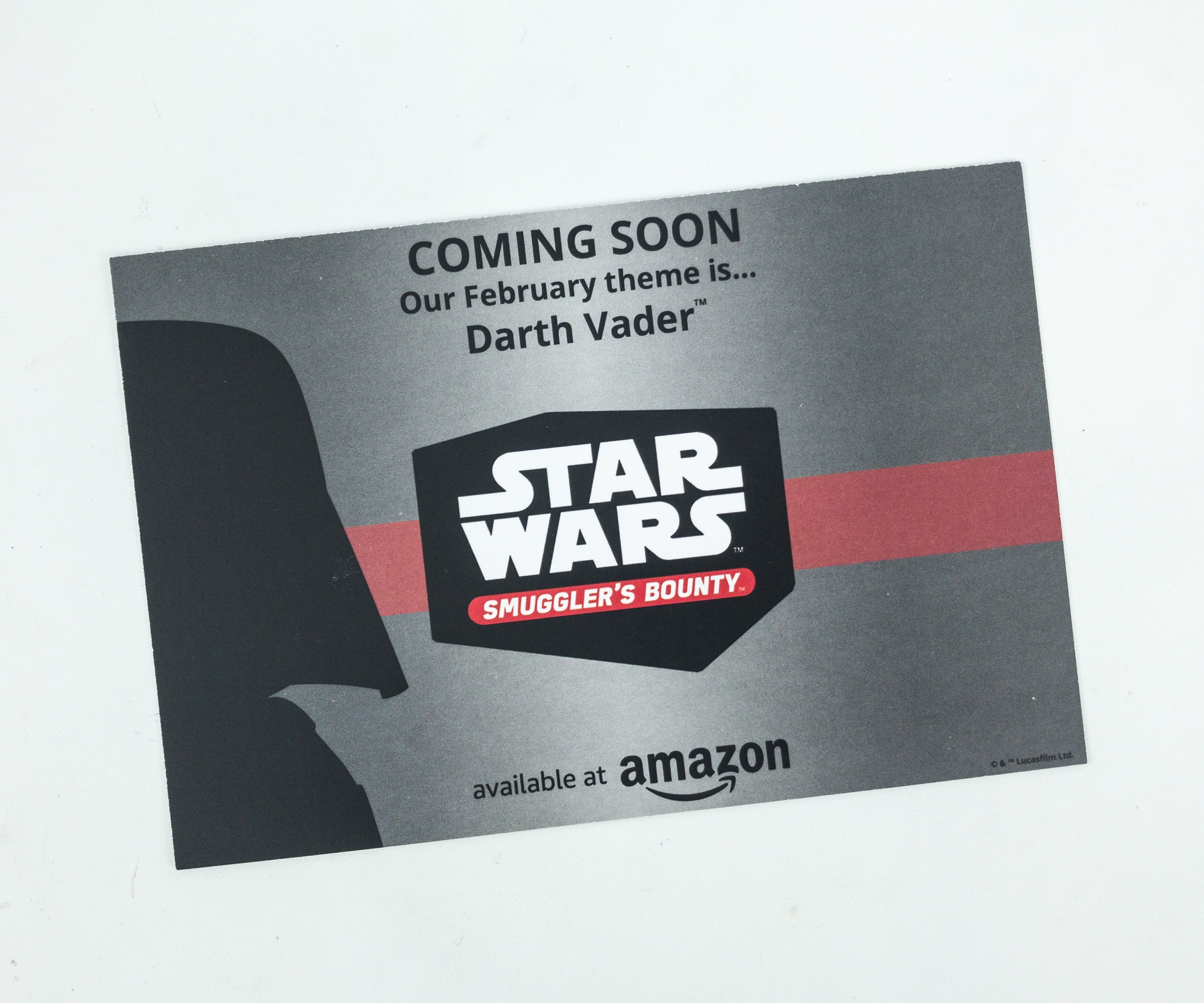 It also gave us a hint about the next box! It's going to be Darth Vader themed!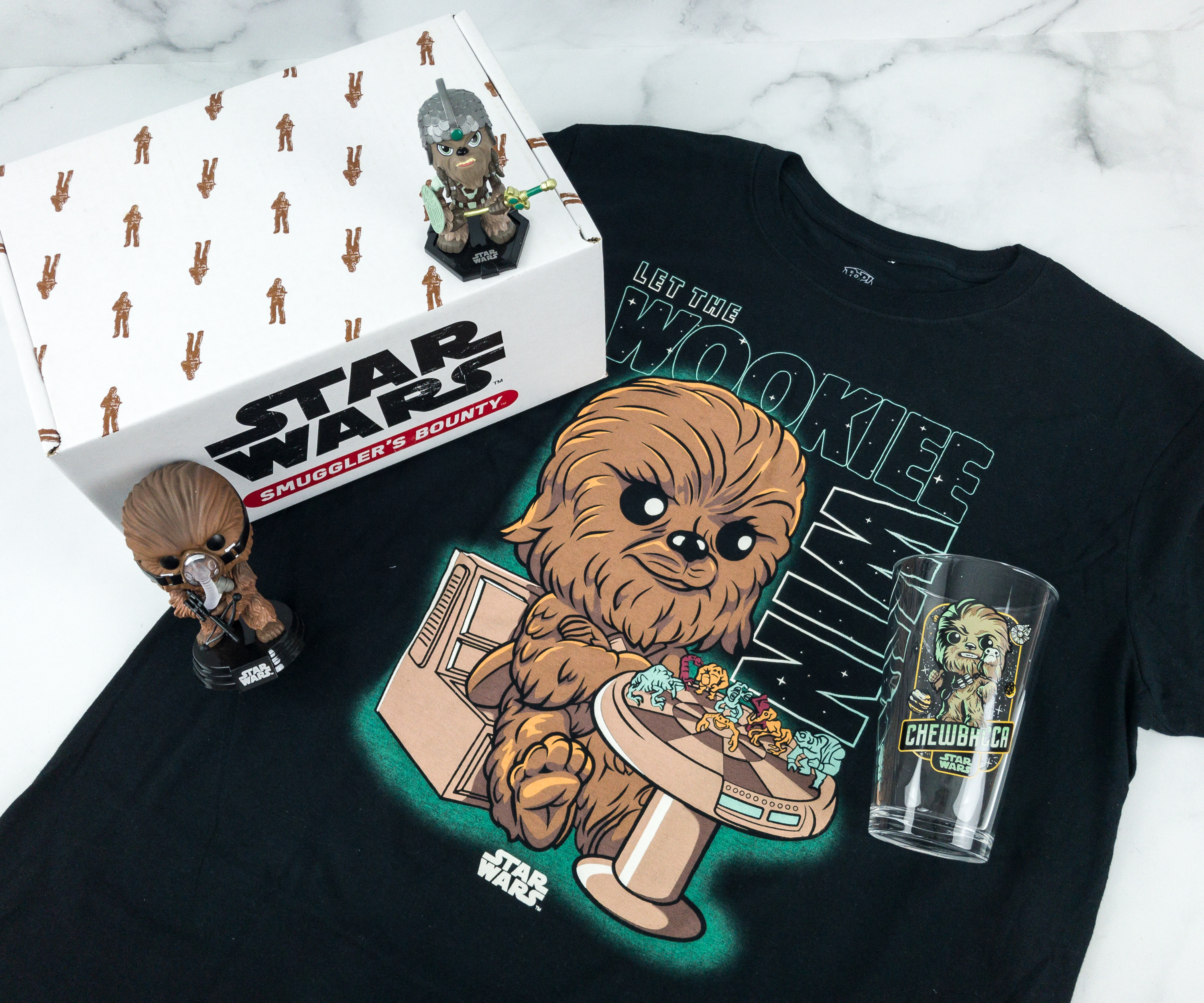 Everything inside the April 2019 Smuggler's Bounty Star Wars box!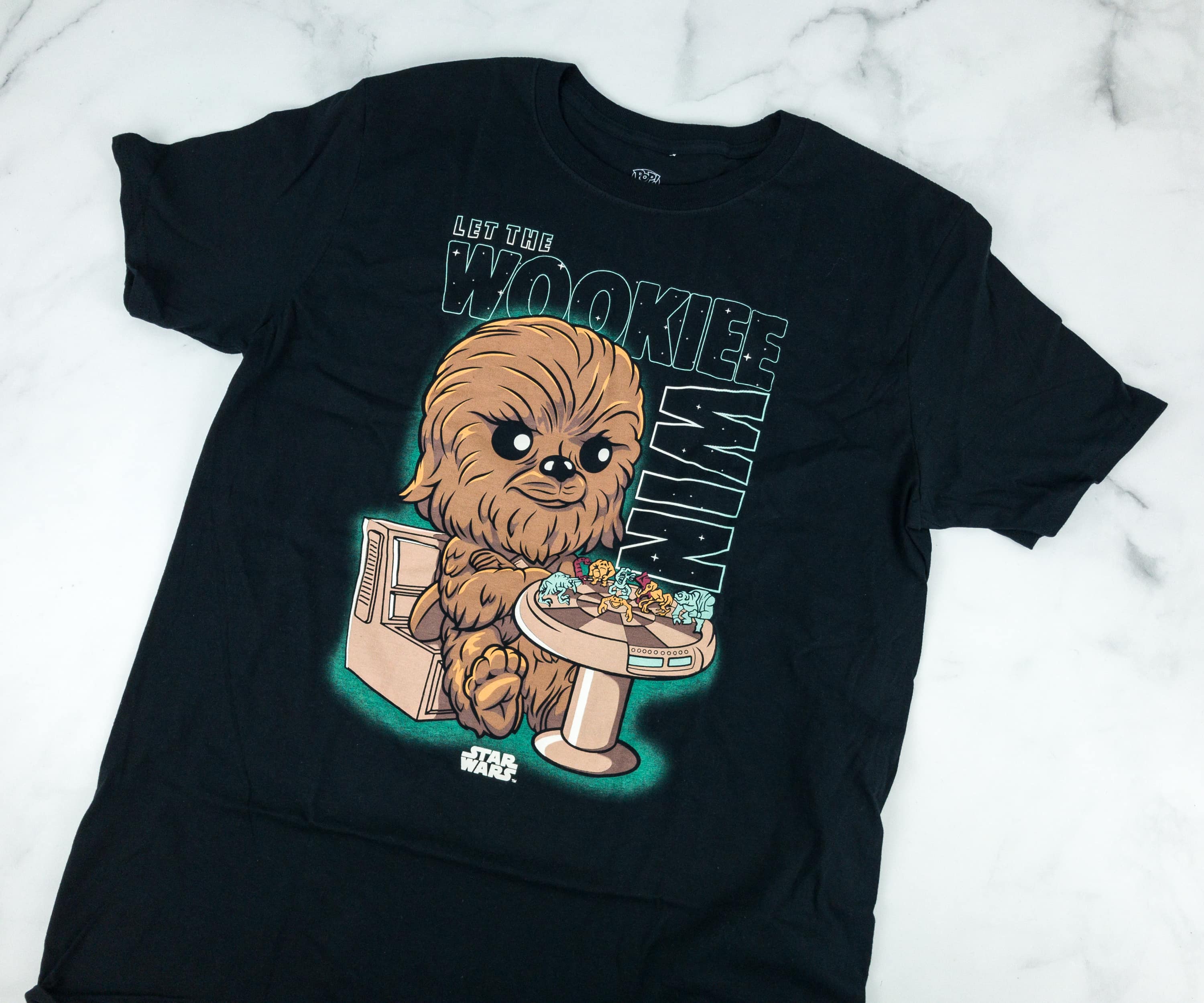 Wookiee Shirt. Chewbacca looks like an adorable pet in this shirt, and I think he actually won my heart!

The black shirt has Chewie sitting and playing while his arms are crossed. I also like that the character has a green outline that looks like an aura.
Captain MeruMeru Mini Figure. Of course, the mini figure I got for this box also features non-other than the brave Wookiee chief MeruMeru!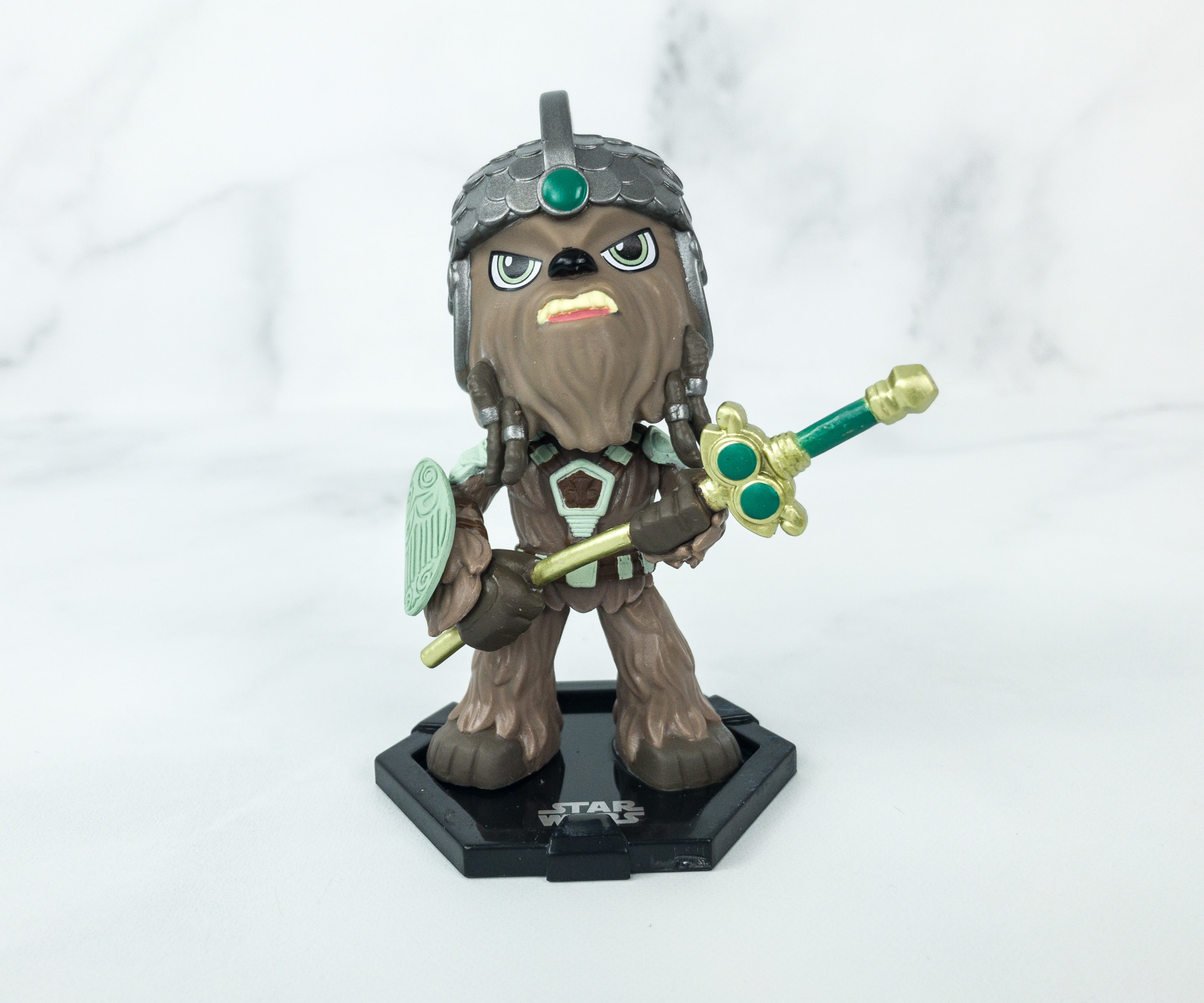 Captain MeruMeru is donning armor and wielding a sword, leading the battle with a roar!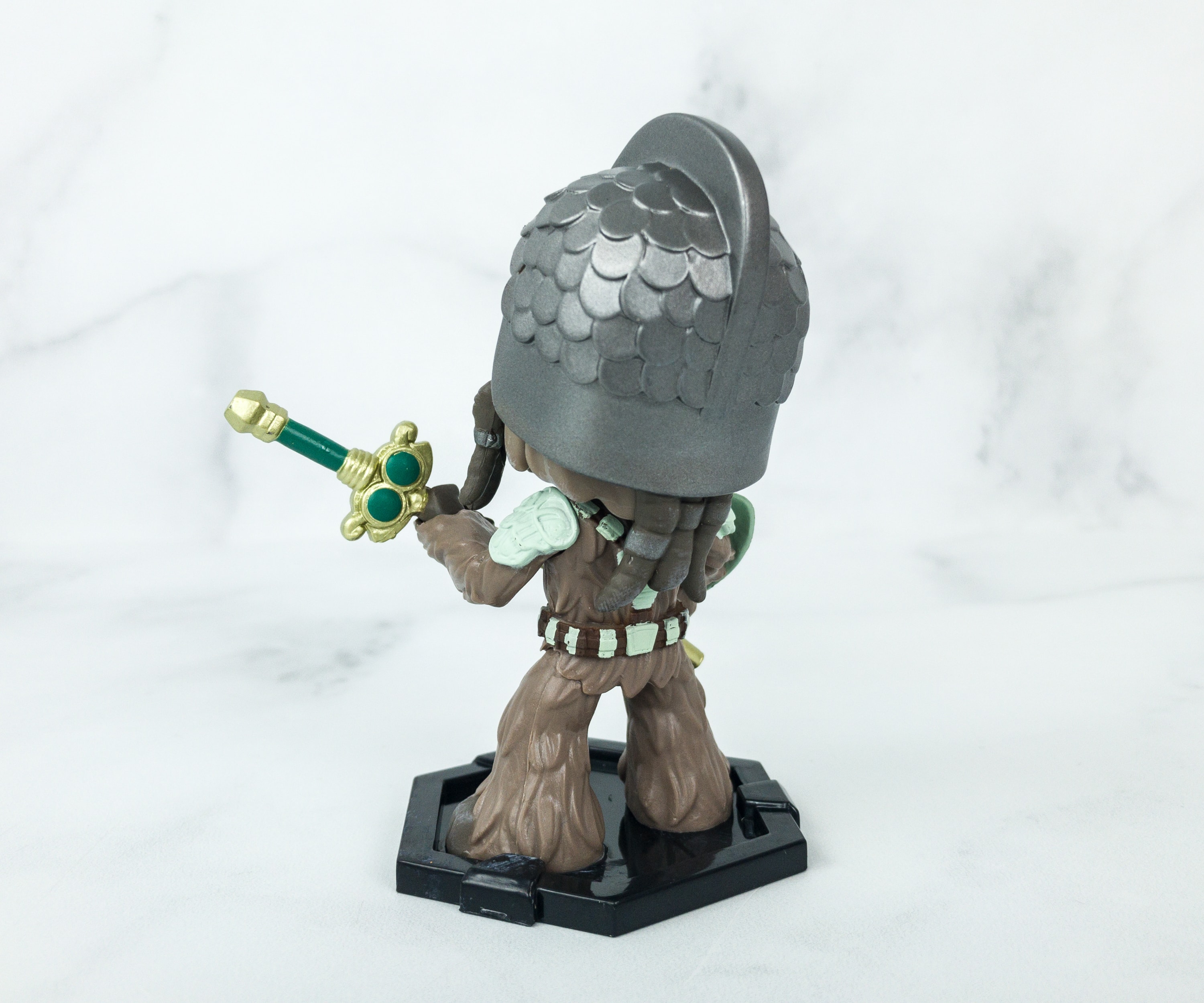 The details of the character are captured perfectly by this mini figure!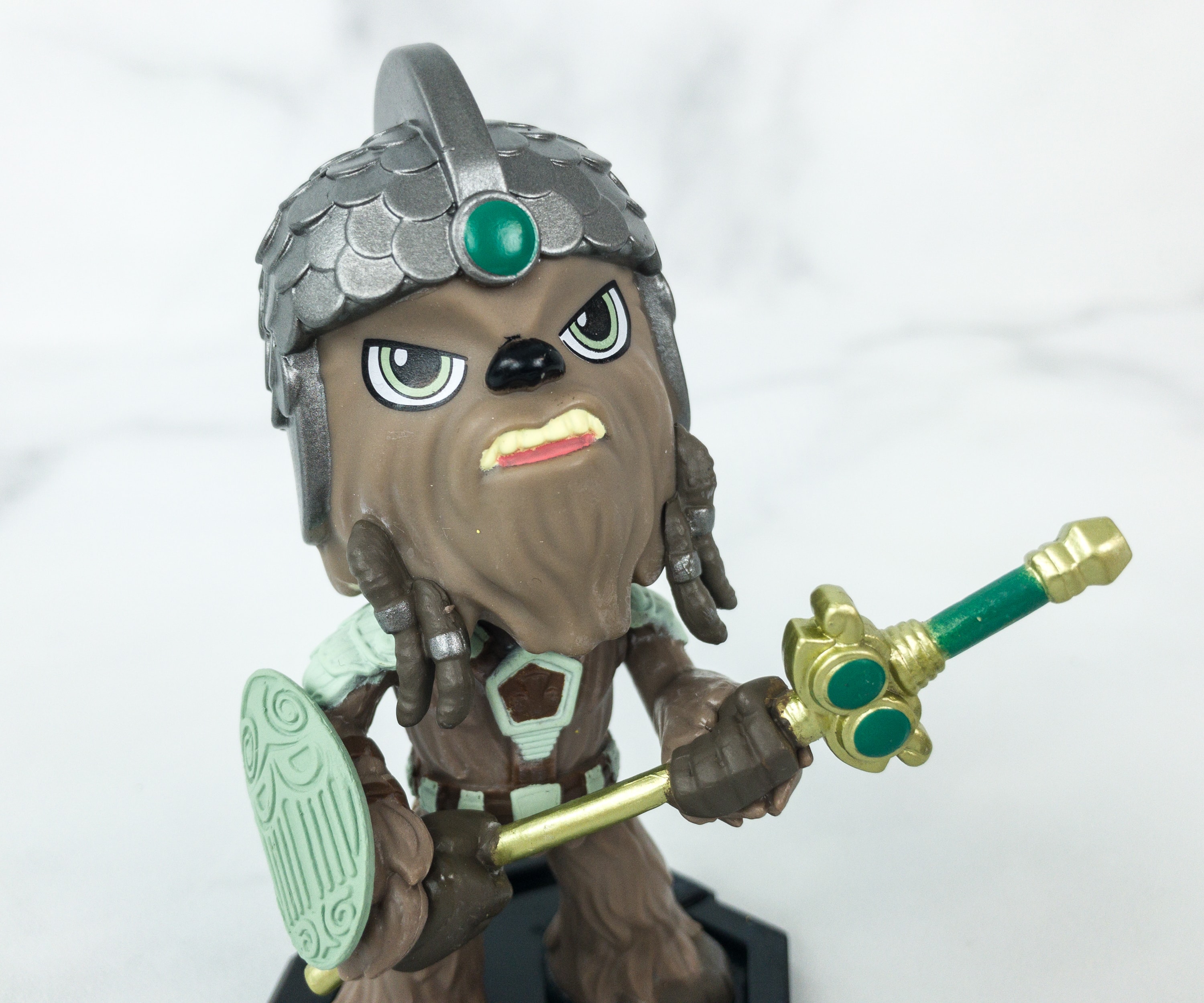 MeruMeru looks like he's ready for a fight.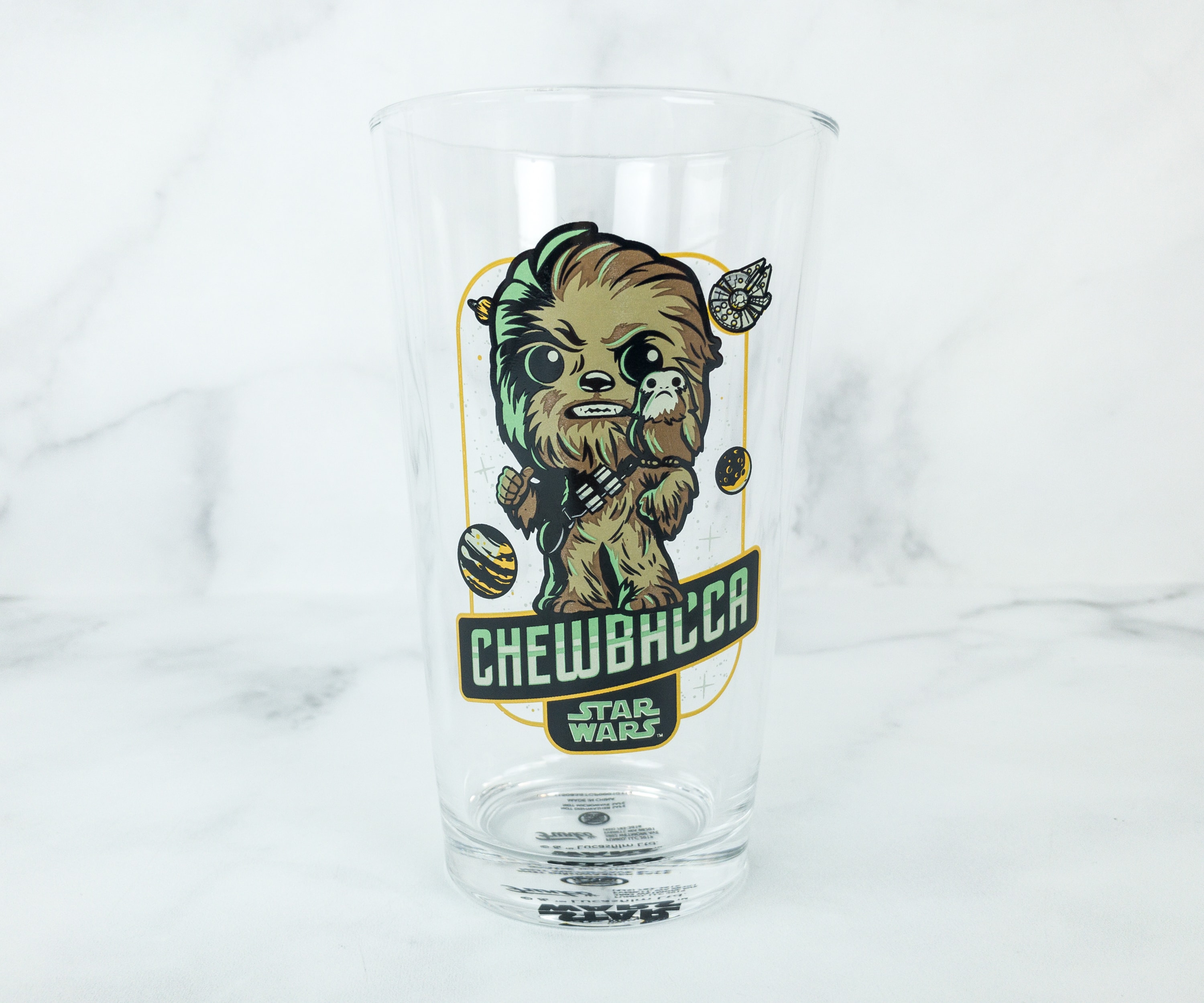 Chewbacca Glass. I love getting pint glasses, as it means more cool beverage containers for me! This one even features a cute version of Chewbacca. I am ready to fill this one up with ice and a bubbly drink to refresh myself! Love anything that reminds me of an 80s style Star Wars pint glass.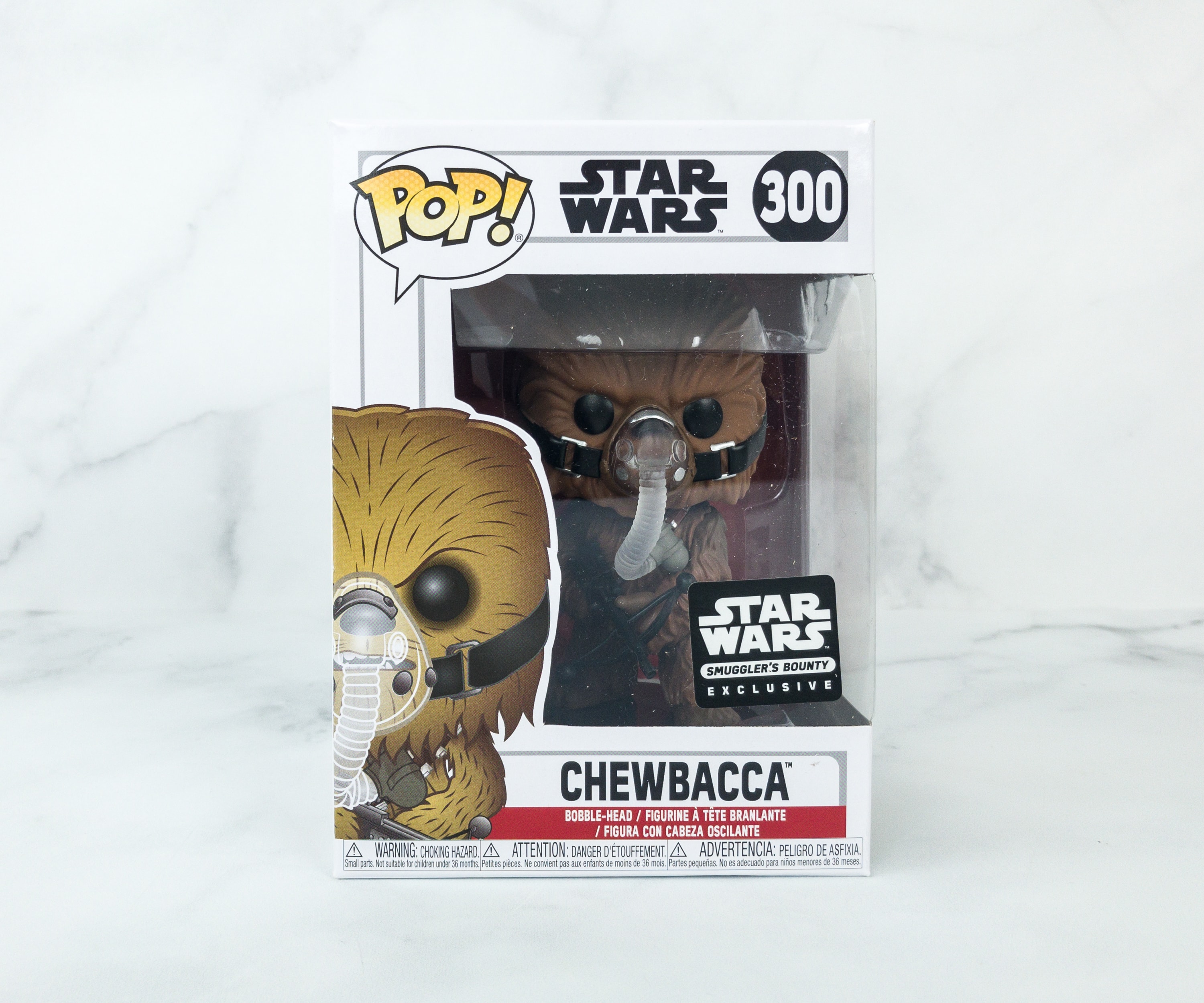 Chewbacca Figure. I also got a bobble-head POP! figure of the guy from Planet Kashyyyk. And like most of the POP!s, it is placed inside a window box.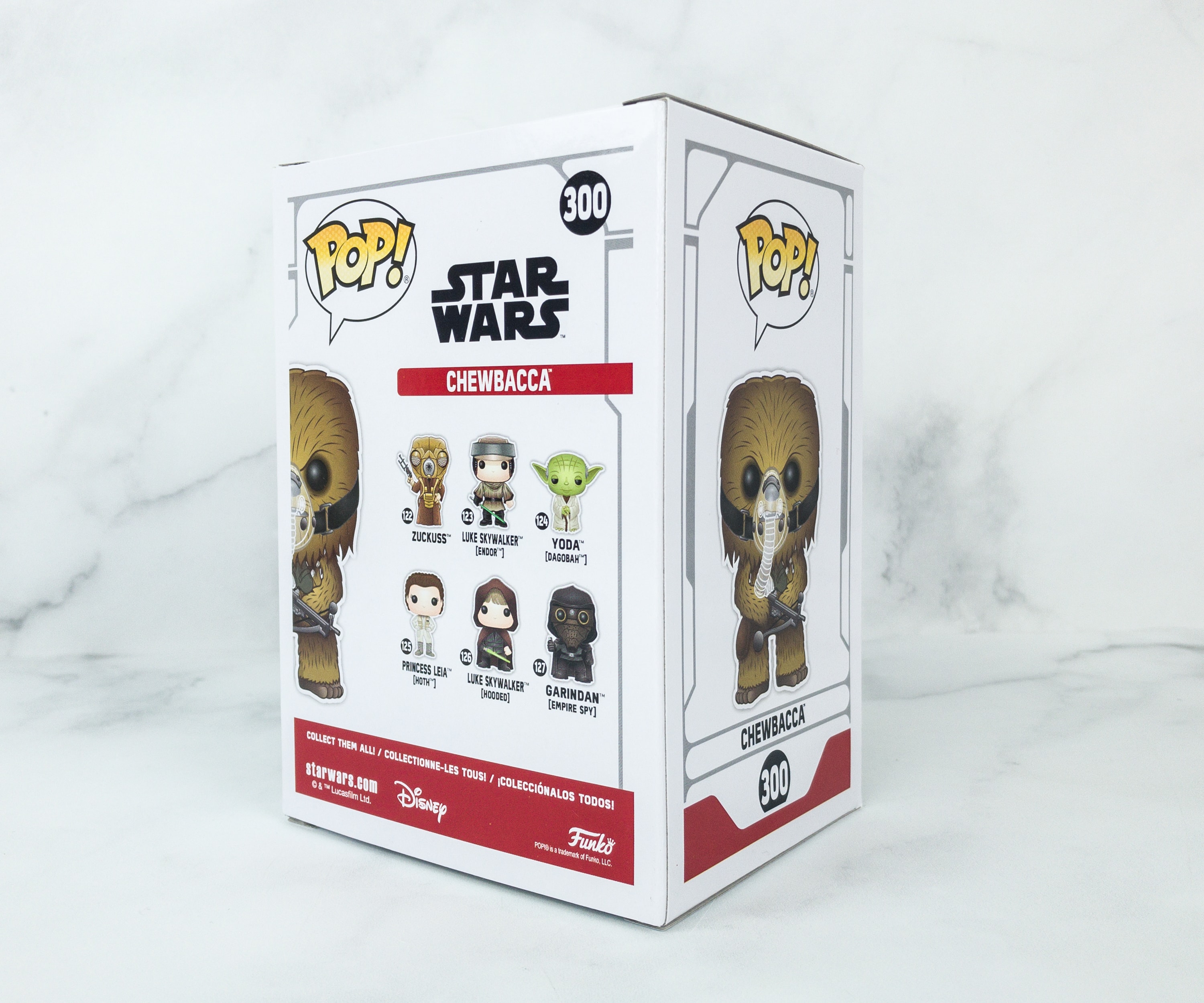 Aside from Chewie, you can also get Zuckuss, some versions of Luke, Yoda, Princess Leia, and Garindan!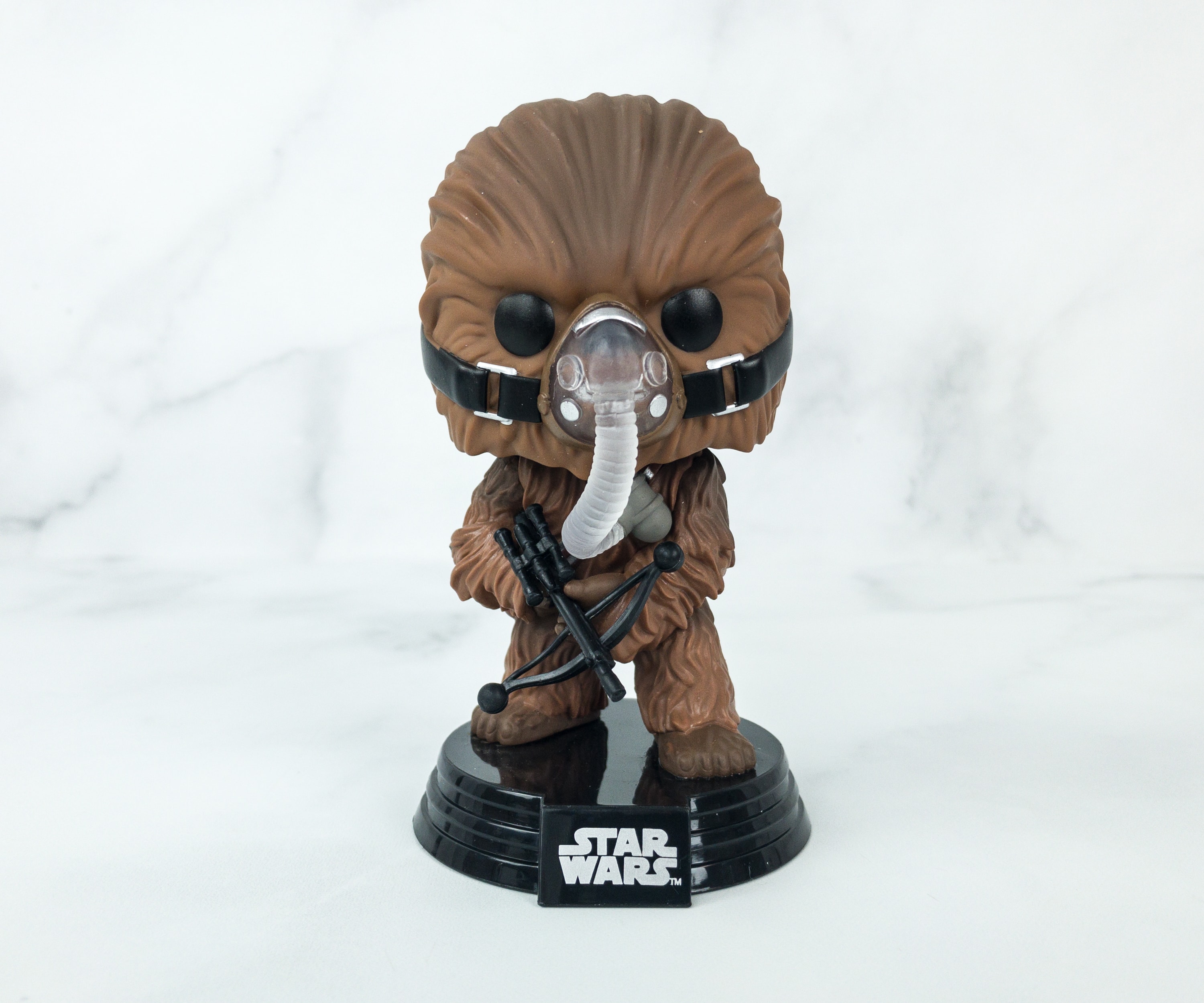 It features Chewie with an oxygen mask and a crossbow, and he is looking angry!
I love how POP! figures really capture some of the important details of the characters, and this one is not an exception!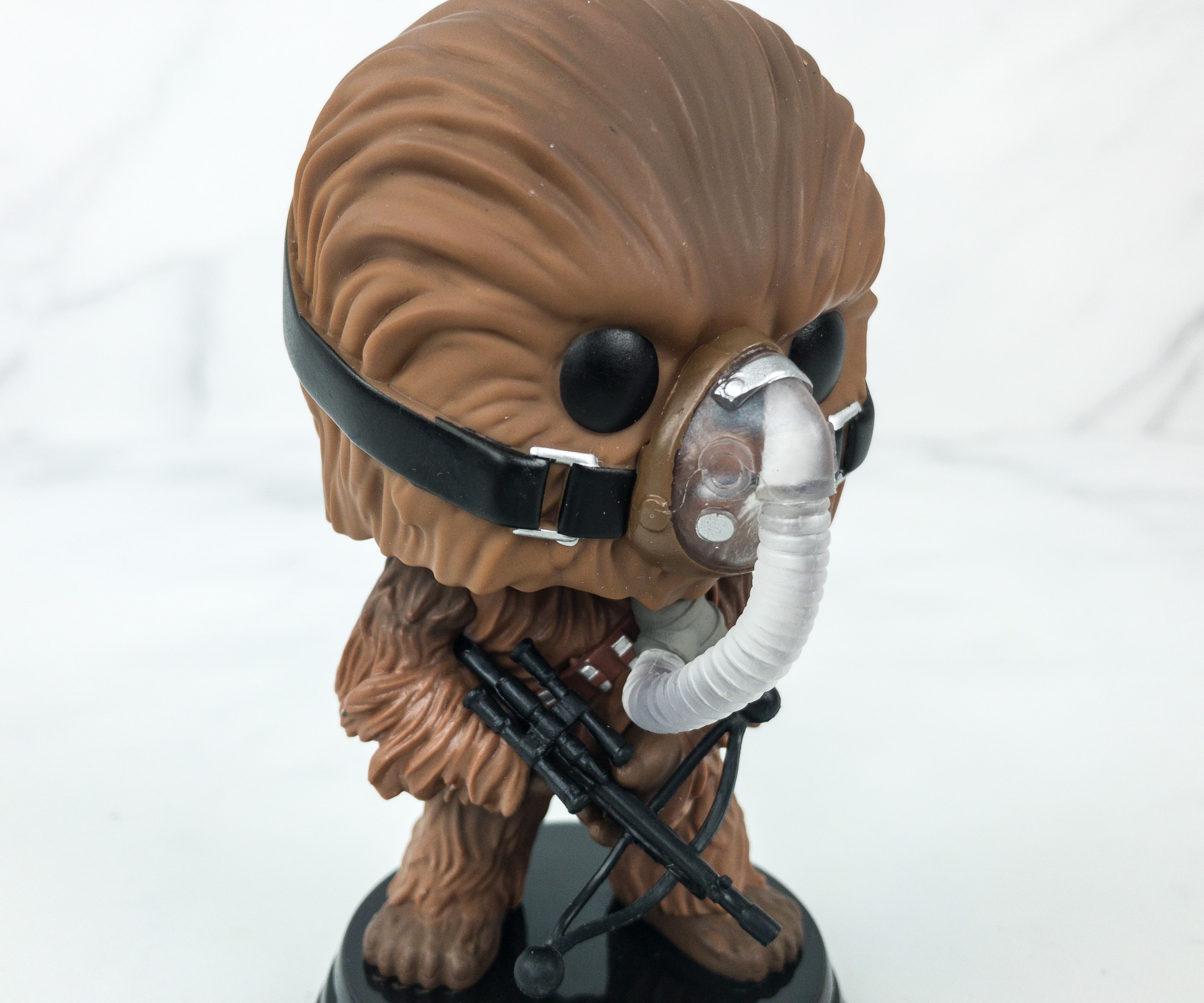 We can see that the mask is supported by a belt to keep it in place, I think this would be cool if I can actually take it off! But this figure being a bobble-head is already awesome!
Chewbacca is definitely one of the most favored characters in the franchise. No doubt there are lots of merch out there featuring him. I feel great getting this box dedicated to the loyal Wookiee (plus MeruMeru), and I even got two figures! Smuggler's Bounty definitely does a good job when it comes to sending high-quality and awesome Star Wars stuff. The pint glass is definitely a favorite and the shirt looks absolutely fantastic. Everything in the box so worth it!
What do you think about the April 2019 box?