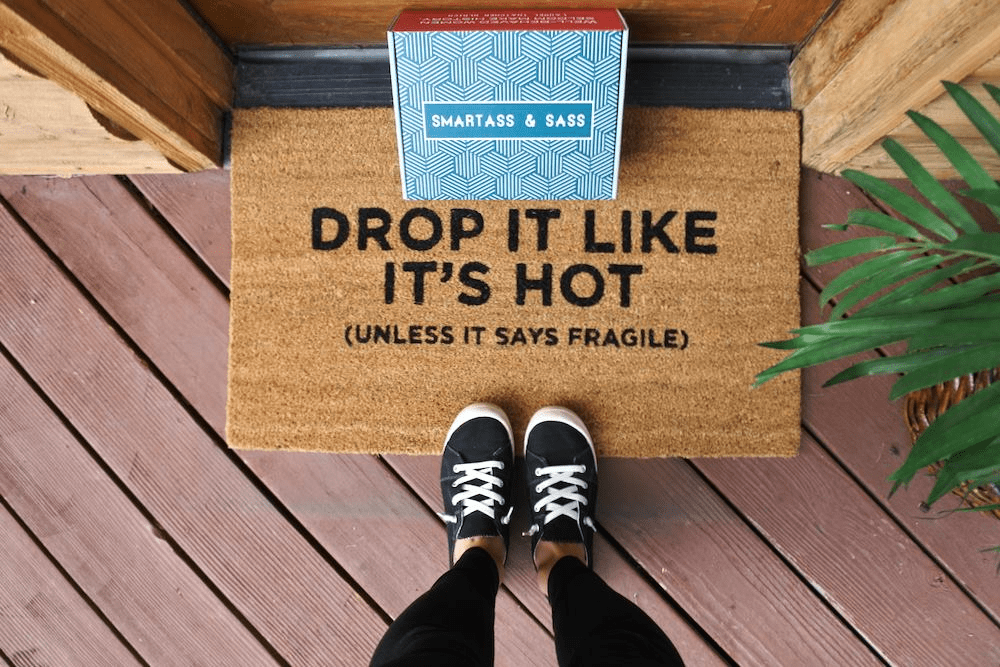 Smartass & Sass has released the first spoilers for the June 2019 box!
DEAL:Sign up with coupon code HELLO10 for 10% off your subscription!
The theme is HERE COMES TROUBLE
June's theme is "Here Comes Trouble" and next month we're getting a little ornery! We'll be serving up loads of troublemaker sass. June's goodies are focused on being feisty AF.
Each box includes:
Zippered Pouch!
Box subscribers will be getting:
Active B/tch Face Pouch (shown)
Scented body item
Shot glass (or condiment cup ? )
Washi tape
Pen set
Leatherette notebook
Collectible sticky notes
AND a sassy themed shirt for BIG box subscribers!
Smartass & Sass has three subscription options!
Shirt Only Subscription ($15.95 per month) Get a soft-blend, locally printed unisex tee.
Box Subscription ($34.95 per month) Get a monthly dose of sass! 5-8 hilarious and usable items to make you laugh your a** off.
BIG Box Subscription ($49.95 per month) Includes the same 5-8 snarky goods as the regular-sized box plus a soft, locally-printed unisex shirt each month (sizes XS-3XL).
What do you think of the spoilers for this month's Smartass & Sass?