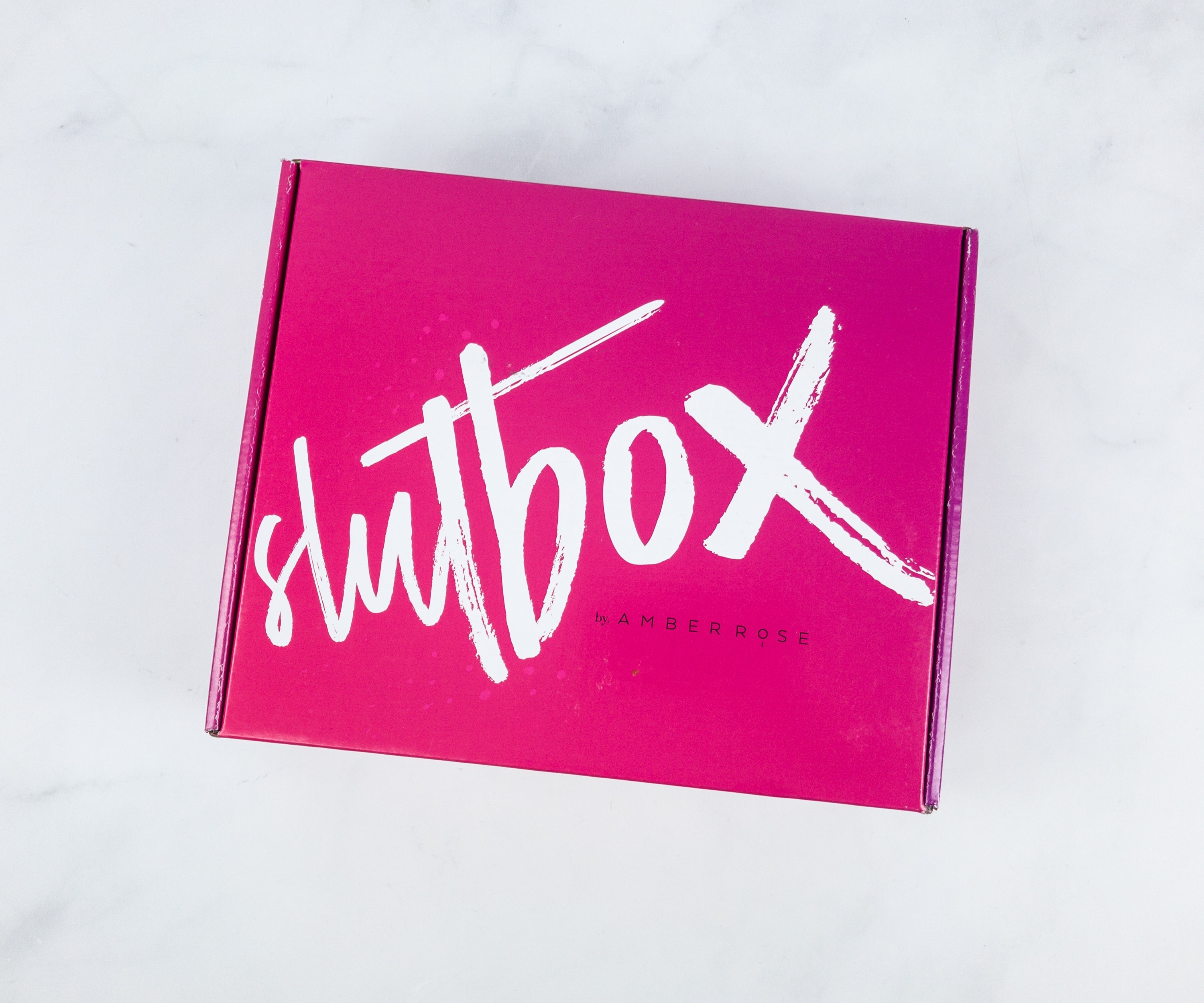 Slutbox by Amber Rose is a monthly subscription for empowering women and showing off their fierce side to the world. You can get this box for $29.99 plus free shipping anywhere in the US. This subscription box contains unique items that are curated by Amber Rose to help make you feel good from the inside out.
The name of this box is designed to reclaim hateful language about women. You may disagree! You can read more about it on their site or see the page in the zine below that discusses the name of the box. And yes, to go ahead and answer your question – it gets delivered in the mail just like this.
FYI – if it wasn't already clear, this is a box with adult language and themes and isn't appropriate to read at work.
DEAL: Use coupon code SLUTWALK to get $10 off your first box. OR Use code MUVAROSE when you sign up to get a $75+ value bundle of goodies.
SlutBox by Amber Rose is an inclusive, feminist box, built each month to empower, uplift, and celebrate the fierceness of you (and give you all the tools you need to own your space and make your mark).

From beauty, fashion, body, and more, SlutBox is packed with essentials every SLUT needs to feel sexy, confident, and ready for anything. You want it? Oh, baby. We'll give it to you good.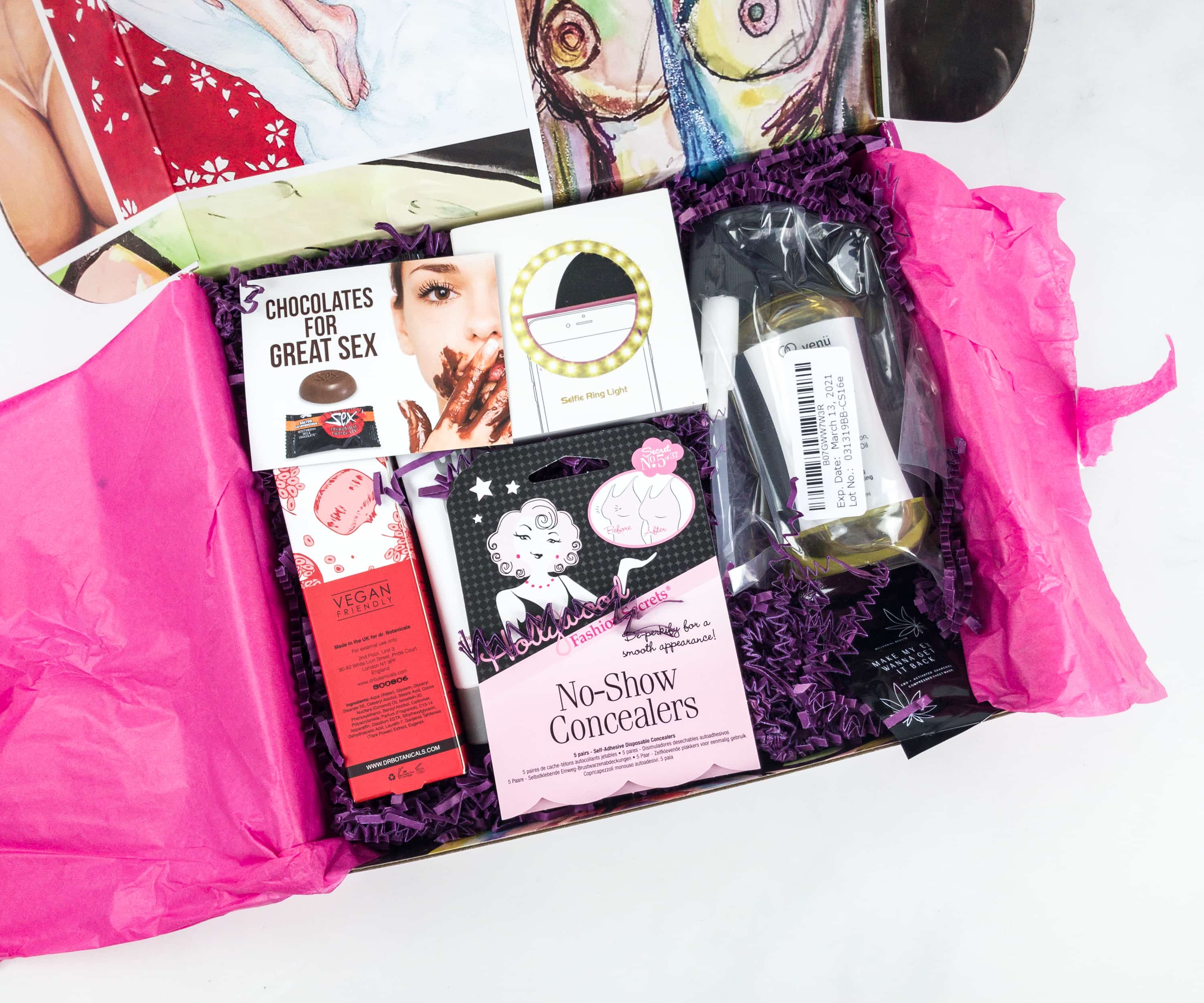 Everything about this box speaks volumes about empowered women. The design of the box itself features works from women too.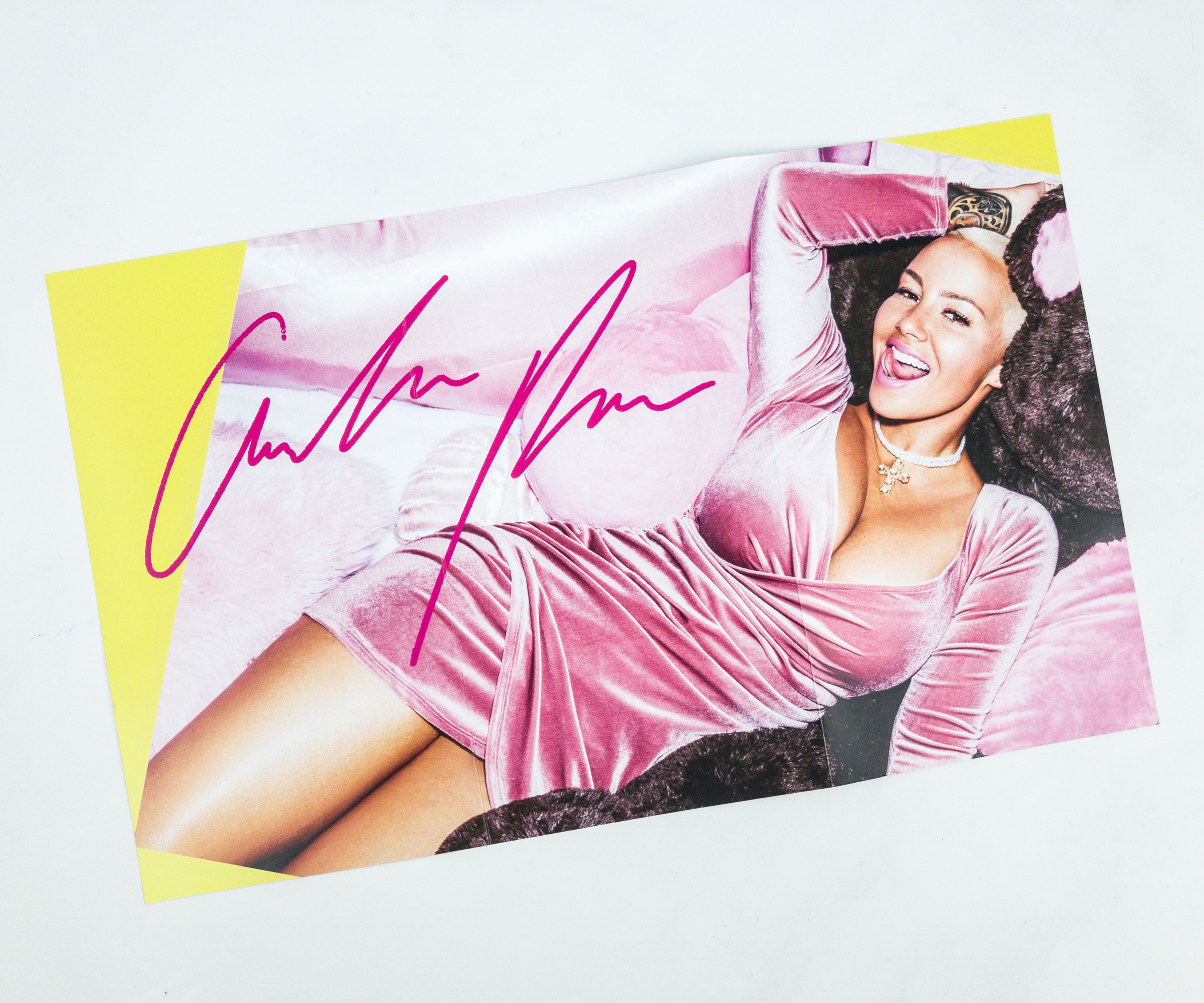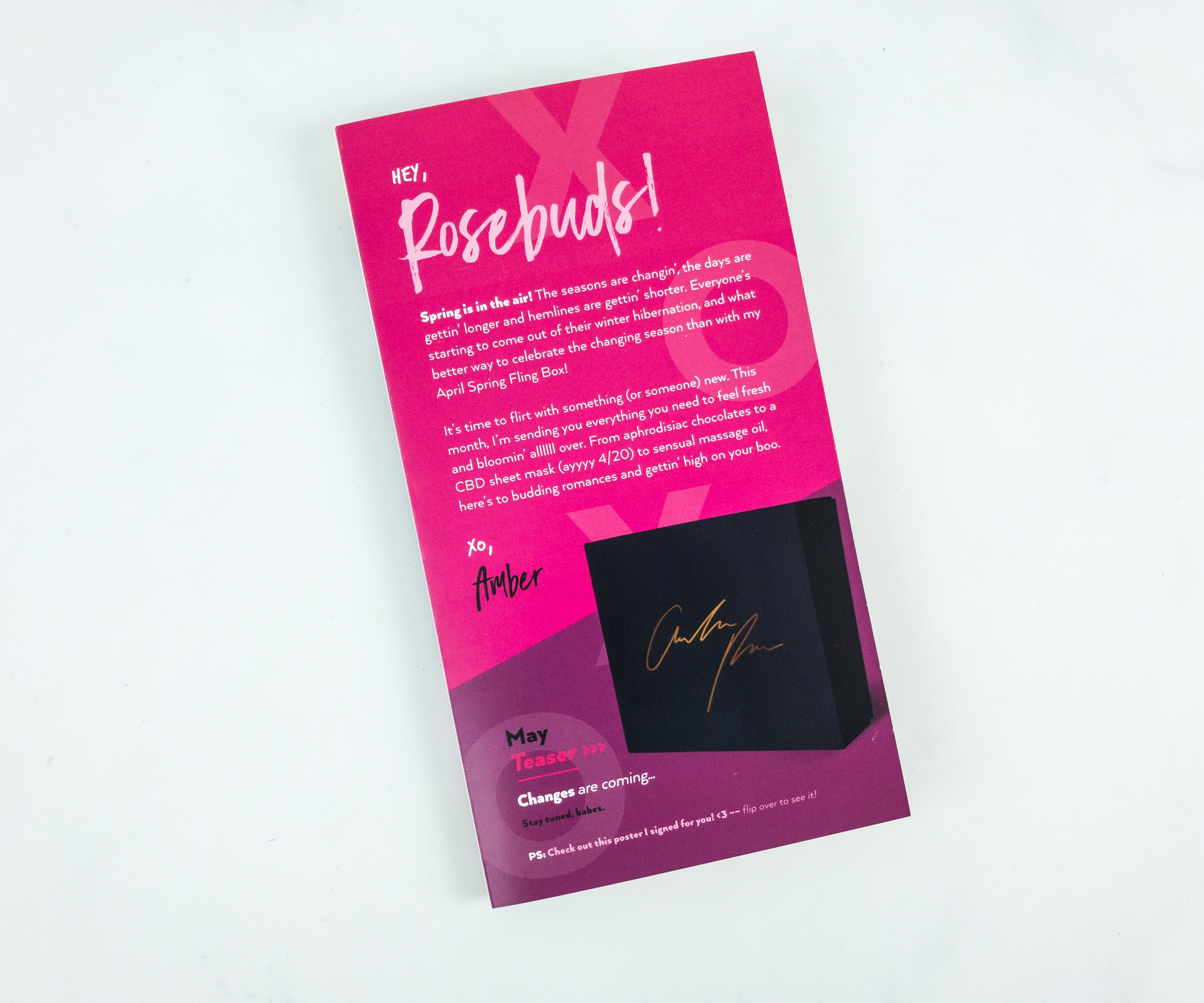 There's a message from the curator!
This part of the magazine lists all the products included in the box. There are photos and descriptions, as well as retail prices. For some of the items, they even included tips on how to use them.
They kept it simple this month and gave us a card for the item descriptions. I miss the exciting magazine they used to give, but it's available online.
Everything in the box!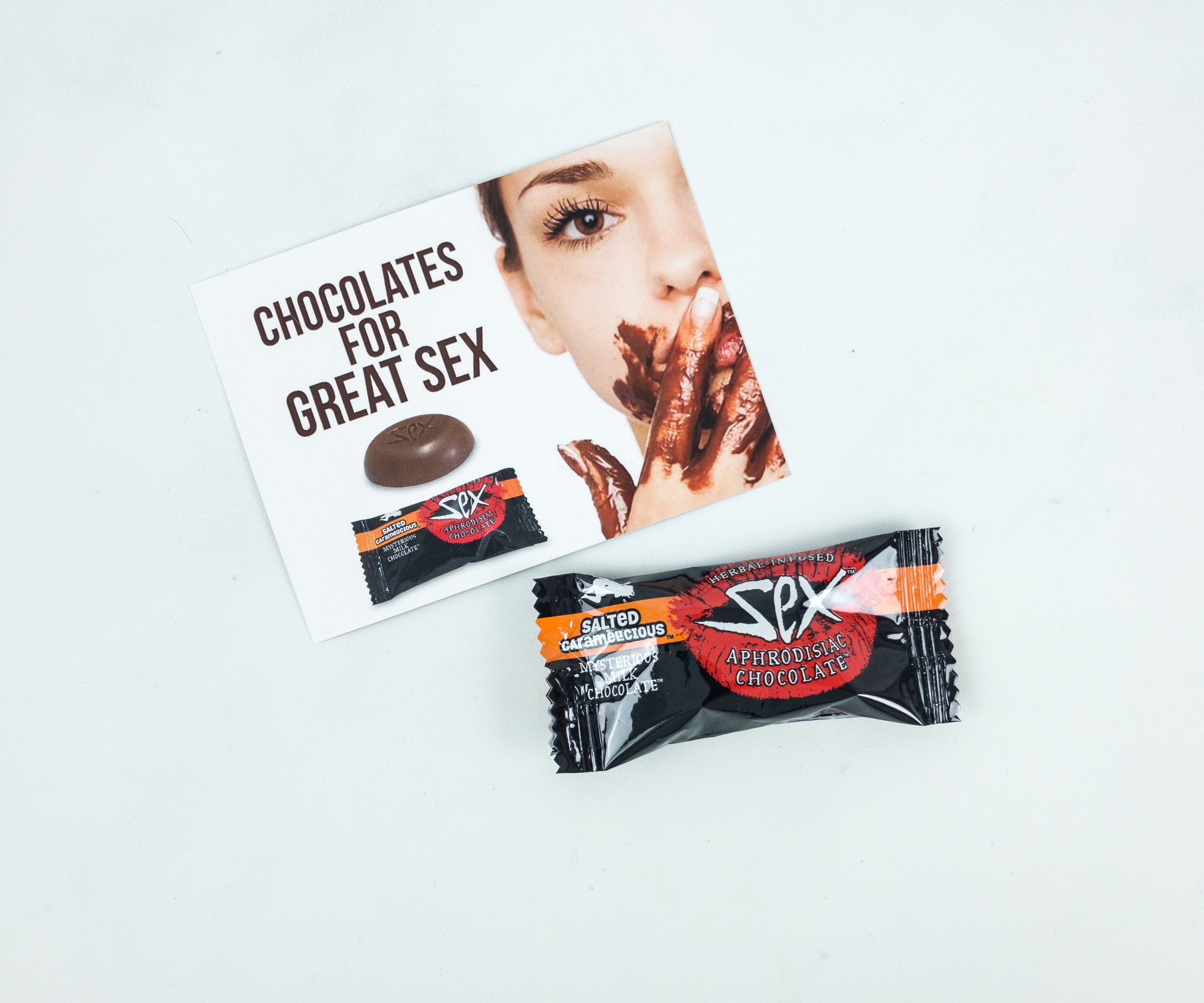 Sextz Salted Caramelicious Milk Chocolate Gourmet Aphrodisiac Chocolate ($1) It's a delicious libido booster gourmet sex chocolate!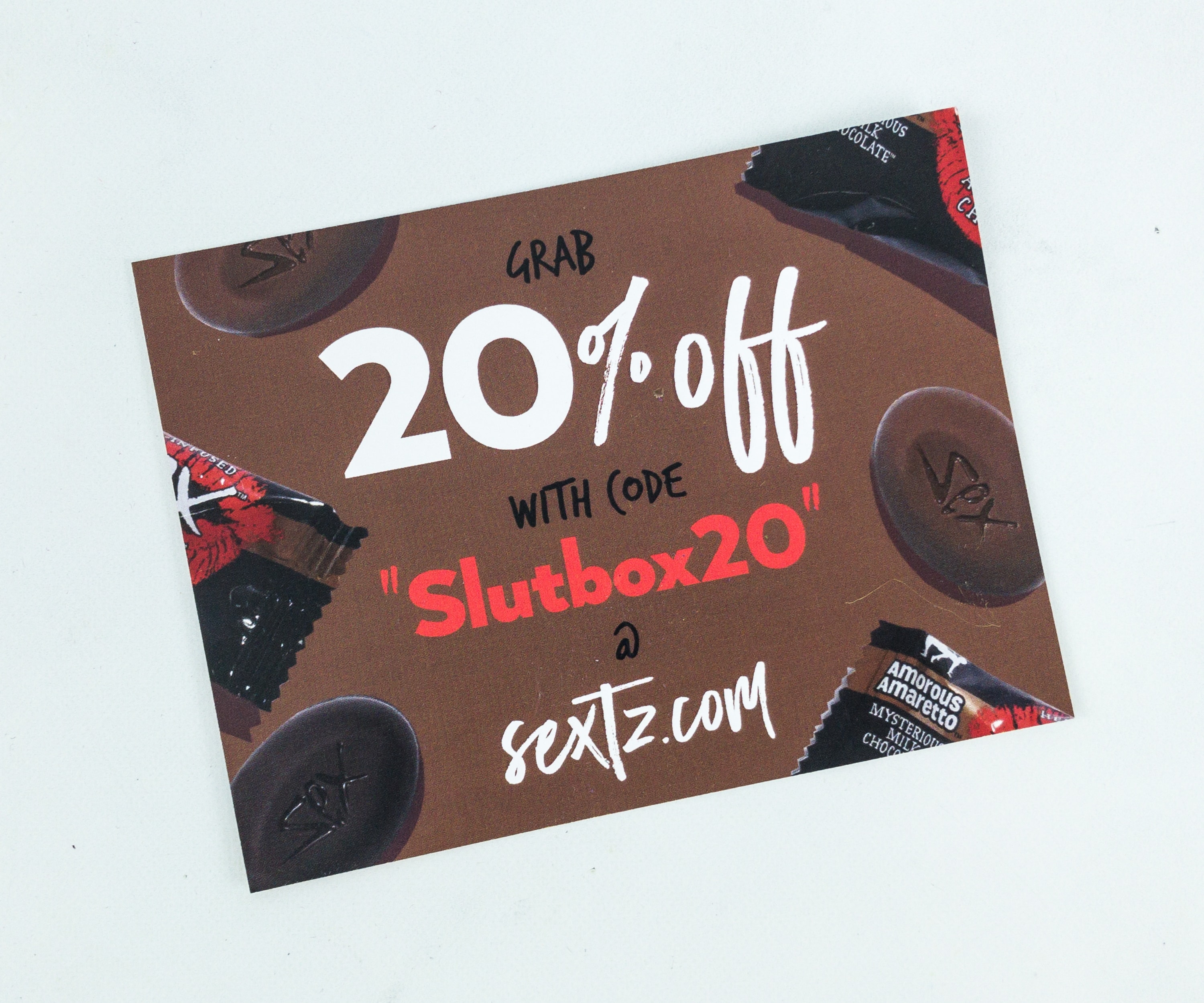 It comes with a 20% off coupon code.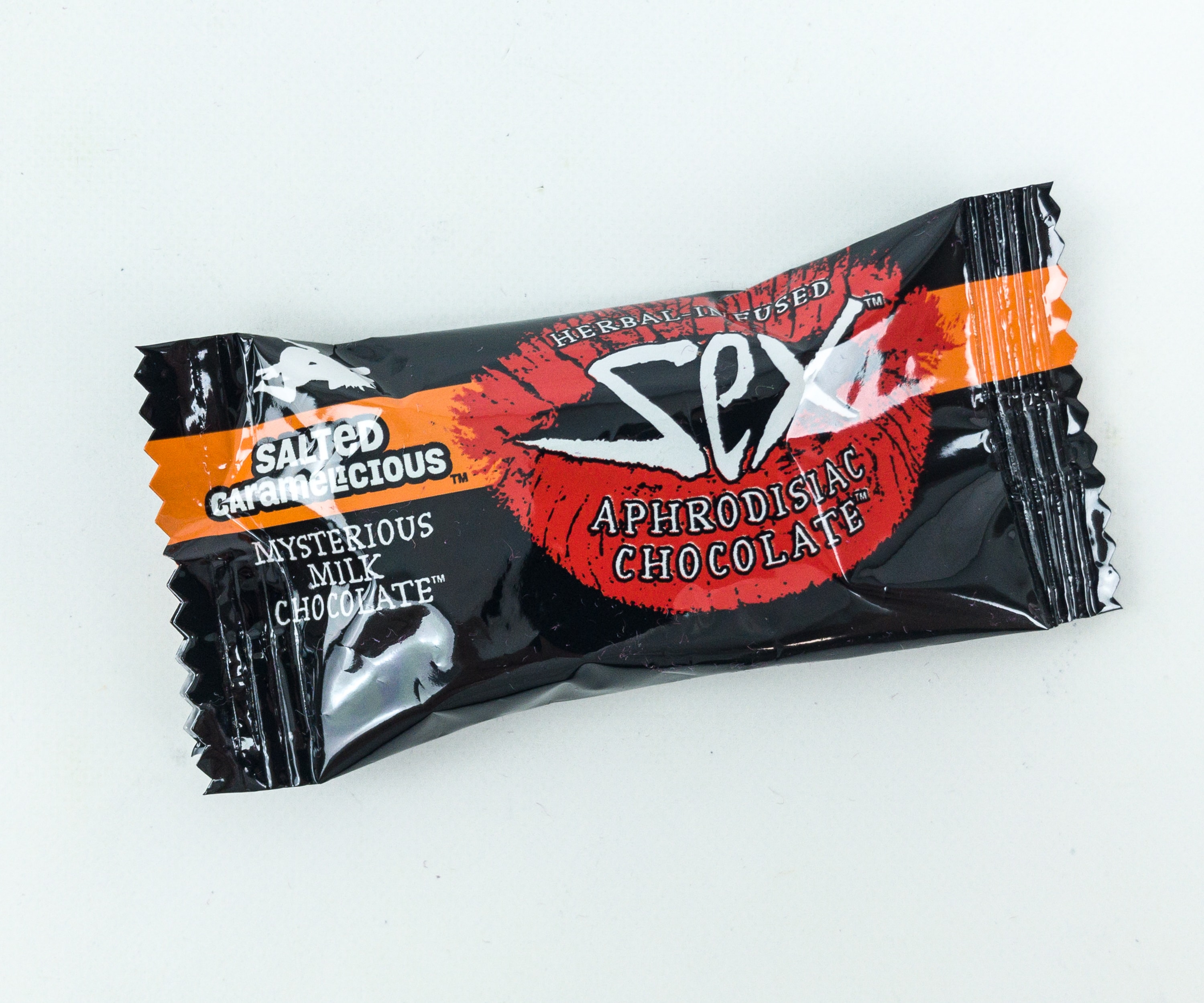 Some of its key ingredients are horny goat weed, ginko biloba, and passion flower. Together, they stimulate and intensify anyone's sexual drive. It's packed with hot and steamy aphrodisiac punch that provides maximum enjoyment and promises to improve sexual performance.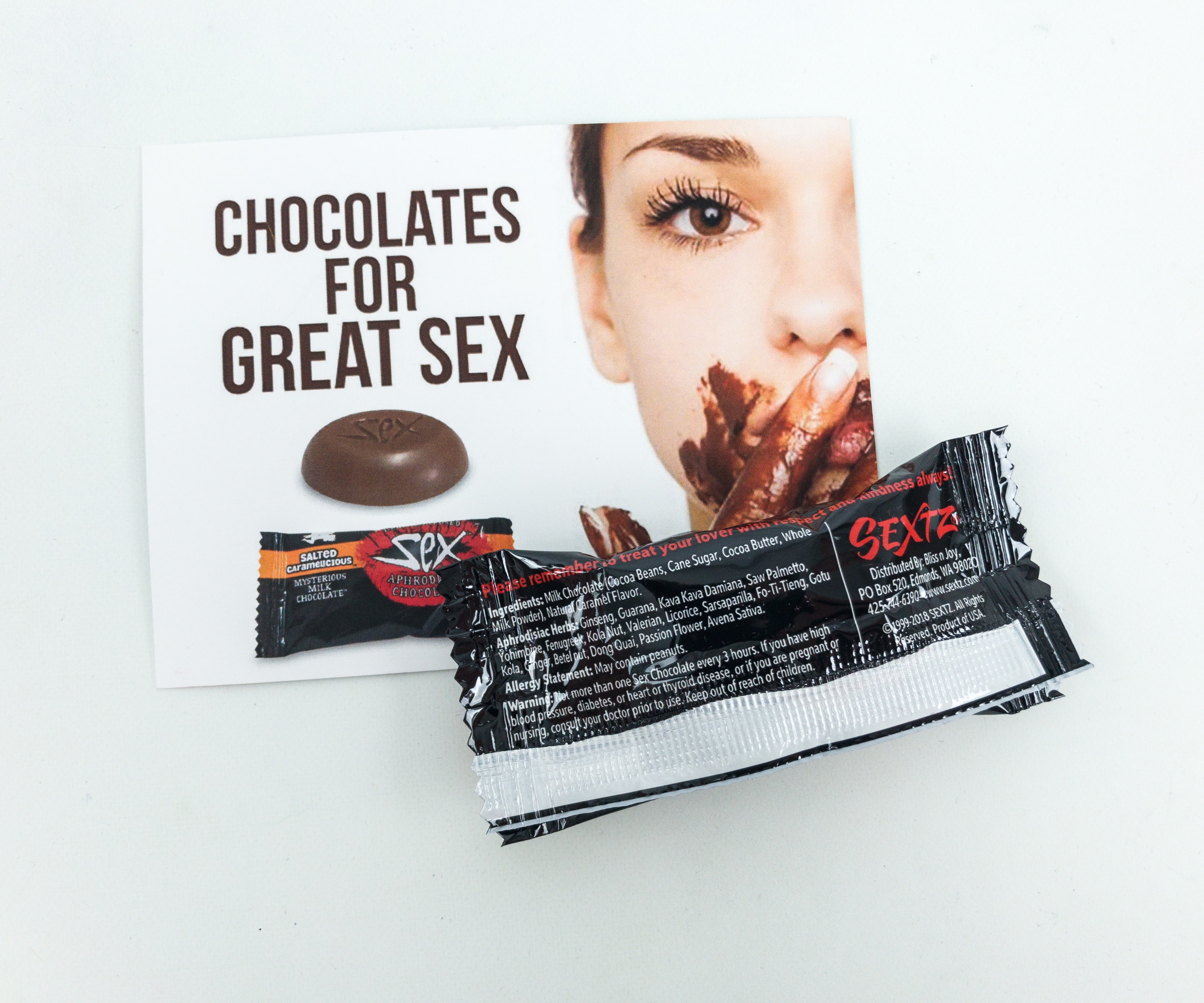 There's a lot of naughty ways to use it during an intimate moment with your boo!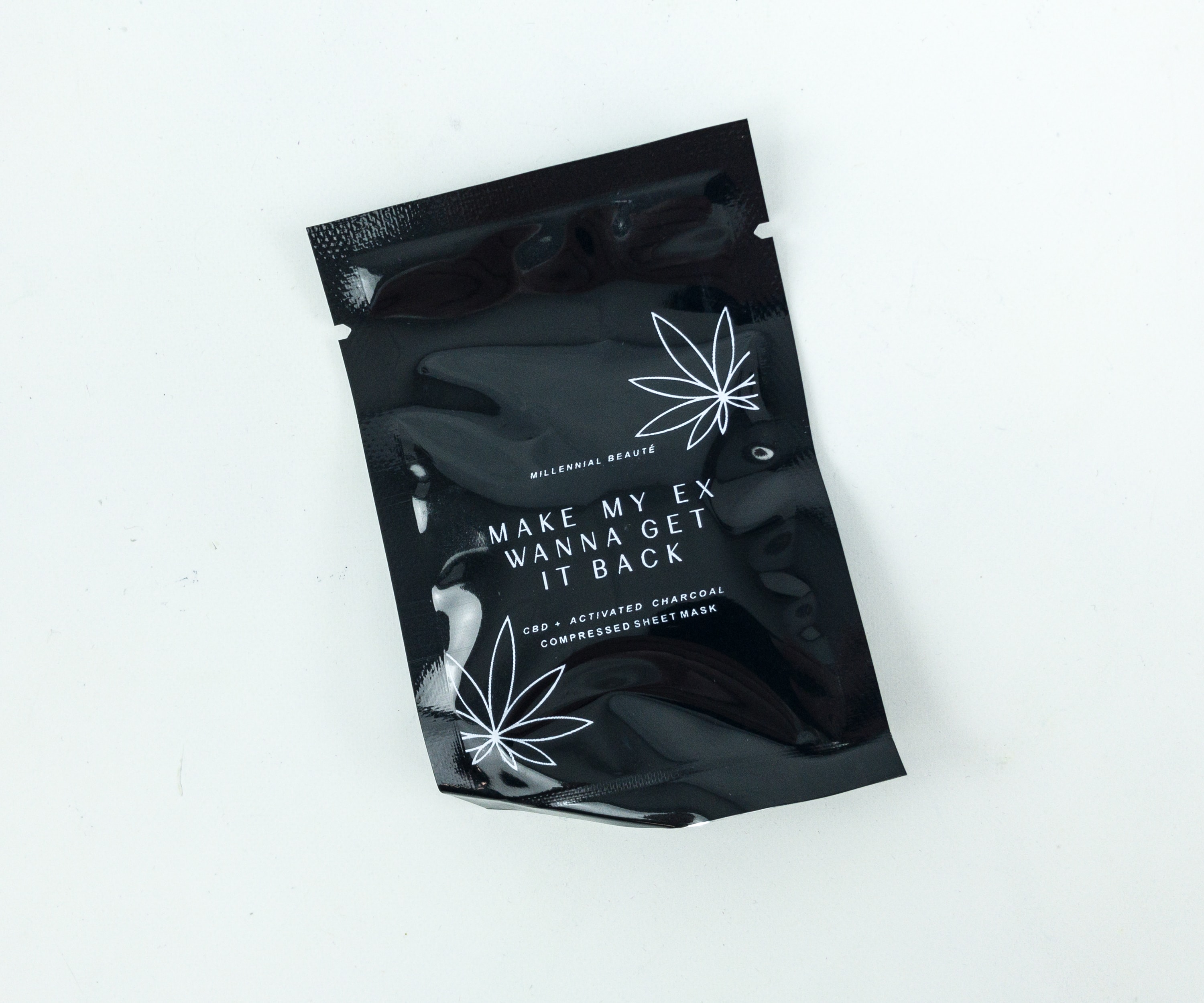 Millennial Beaute CBD + Charcoal Sheet Mask ($10; $15 on the card) With its hemp-derived CBD powder and activated charcoal, this mask helps the skin become radiant, naturally glowing, and super smooth.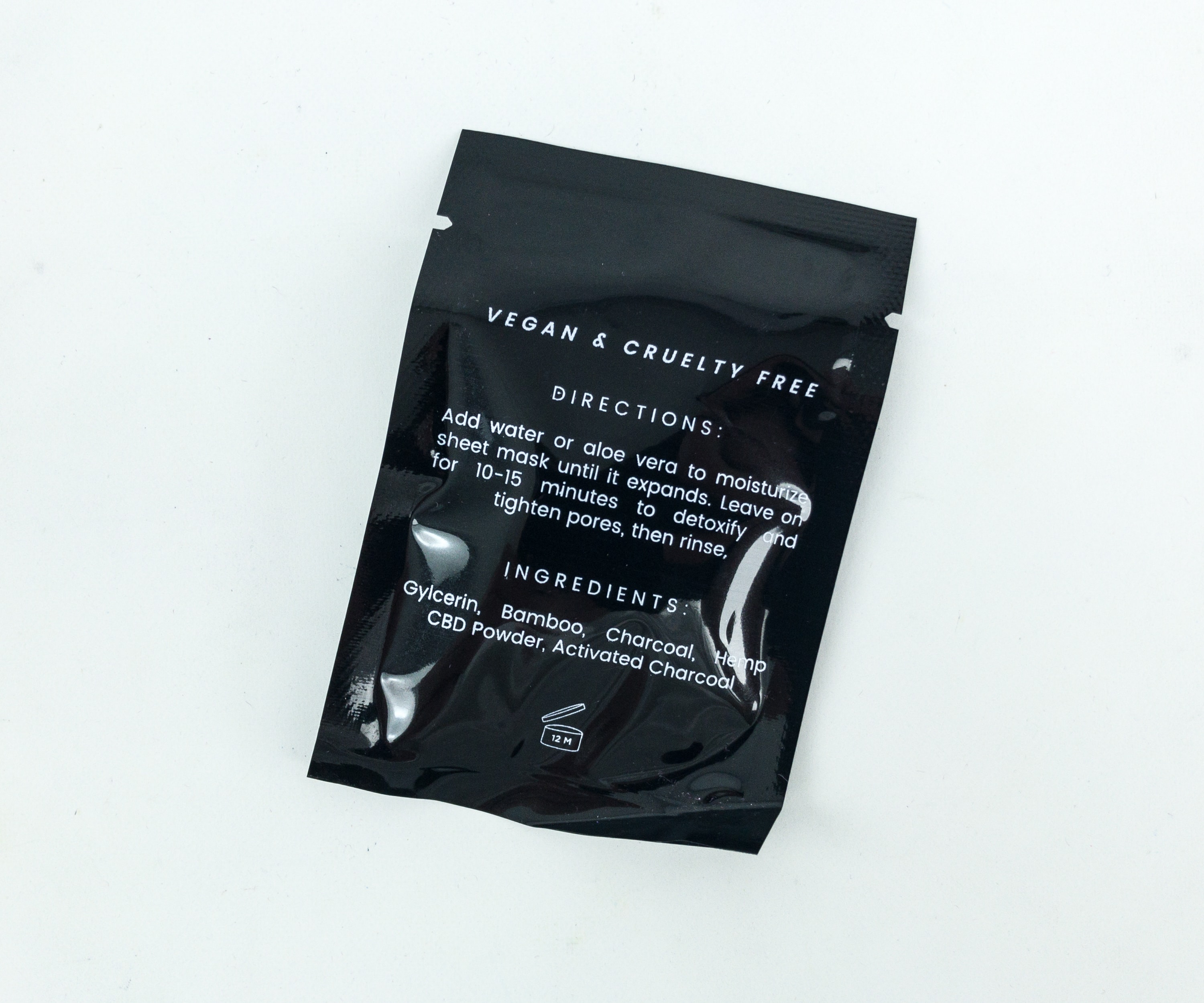 This compressed sheet is easy to use. The directions say that we can just add water or aloe vera to moisturize it and make it expand. The rest of the steps are shown at the back of each pack along with the list of ingredients. Putting it on the face feels like having a wet towel on which gives a cooling effect.
Hollywood Fashion Secrets No-Show Concealers ($9.18) This pack includes 5 pairs of one-time-go hypoallergenic nipple concealers that provide perfect coverage. You can hardly see any protrusions even on the thinnest fabric tank top!
Comparatively, these adhesive concealers hold up longer and are thicker than other brands. Even after a crazy night or a day in the sun, they still won't budge!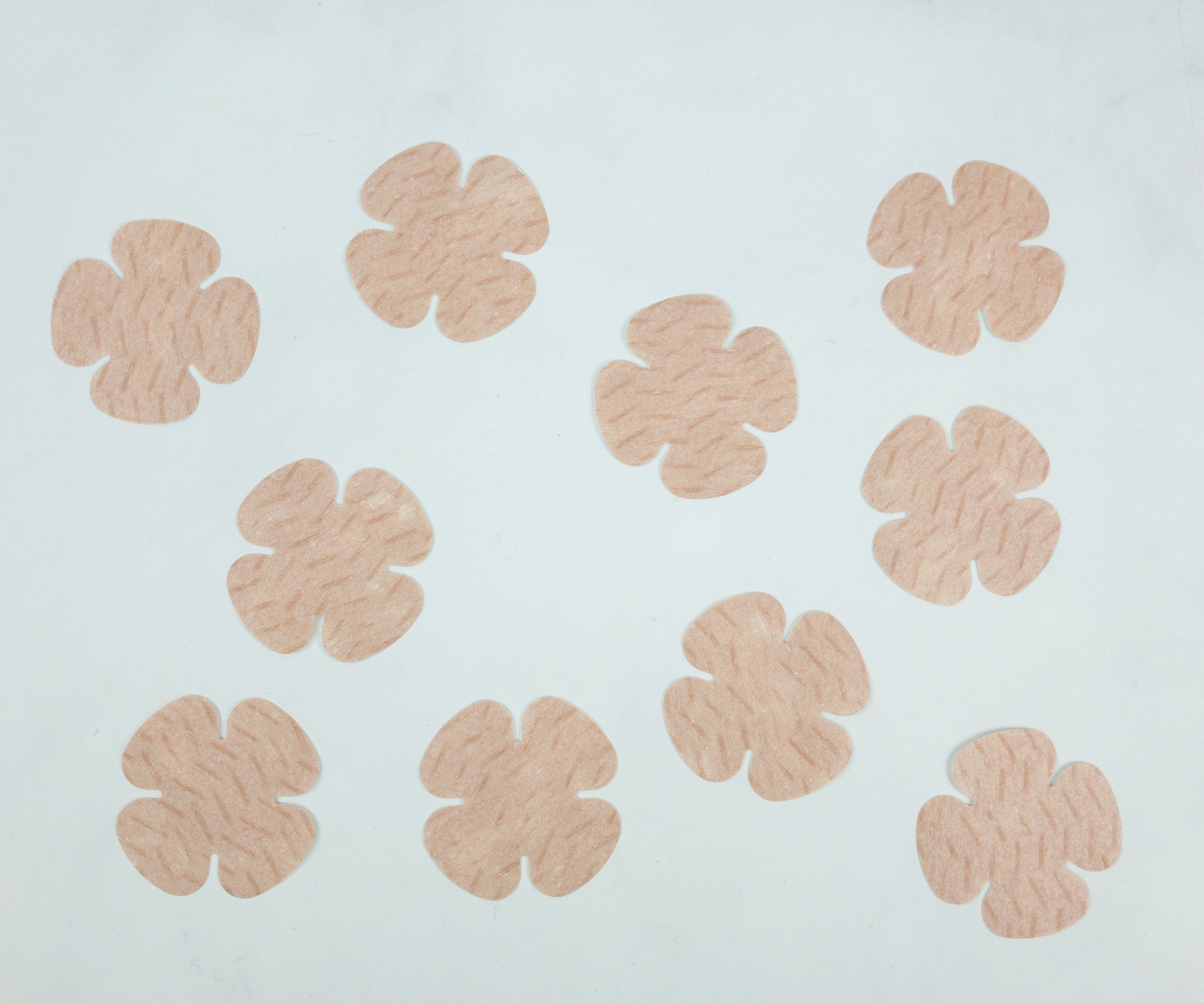 They have a soft, mom-sticky center. Perfect for under t-shirts, swimwear, sheer tops, and dresses, these no-show nipple covers are great when you want to go braless or when your bra has no padding. They come in cute, flower shape too!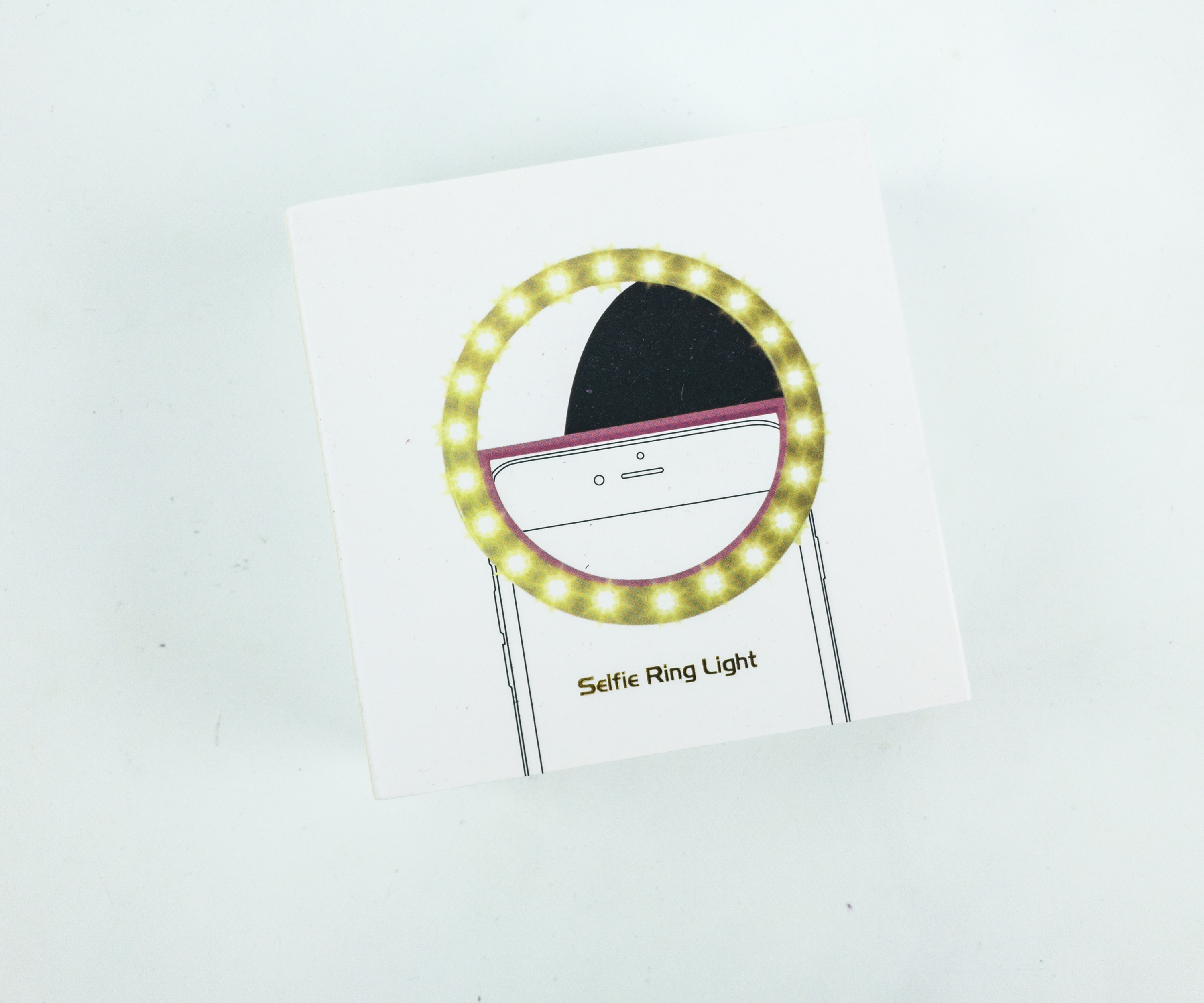 Slutbox Selfie Light ($19.99) Fond of selfies? Then this selfie light is the best tool for you! This plastic device easily clips onto any camera phones and helps emit three different levels of light which is meant to give the face a perfect glow resulting in much brighter photos!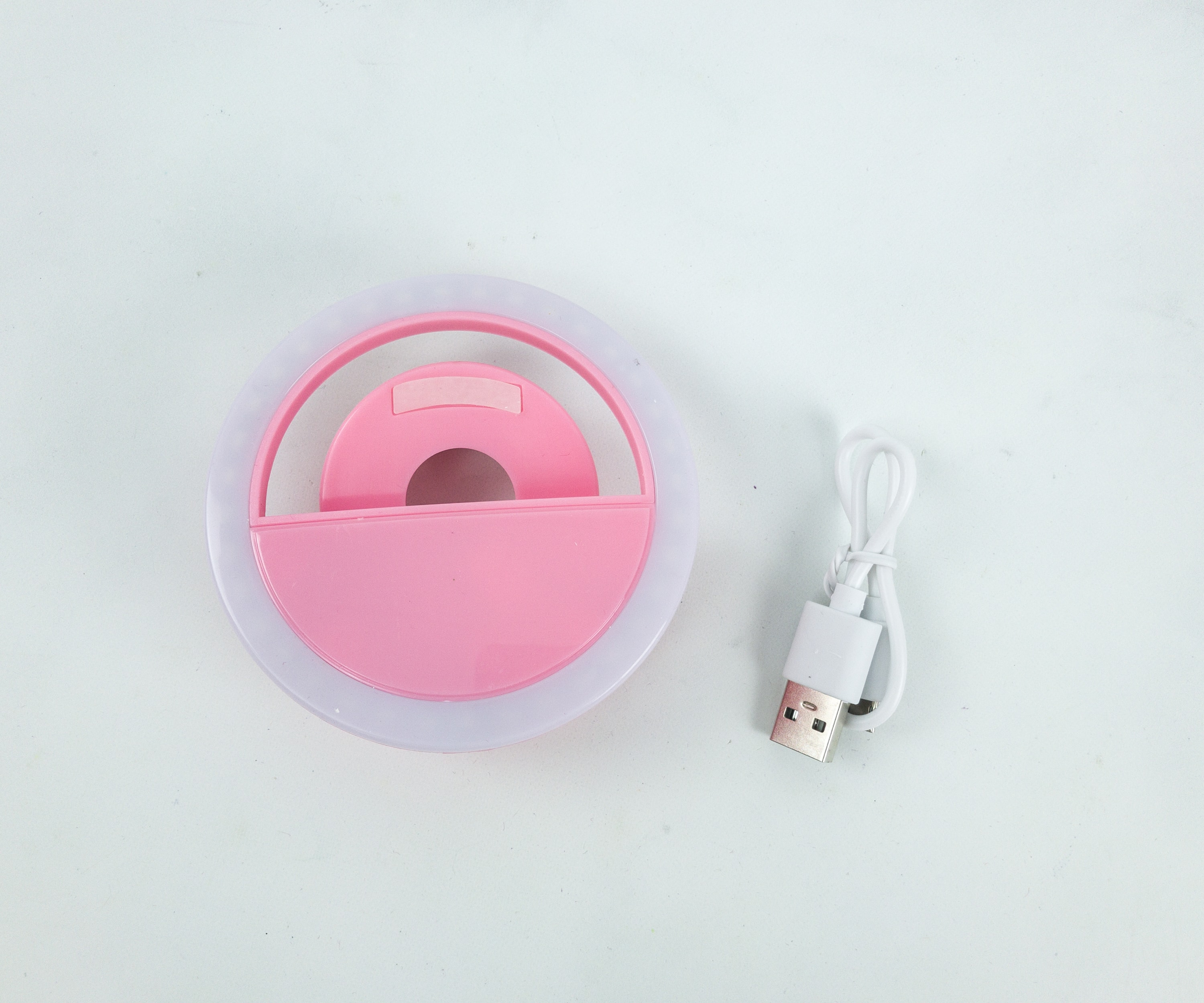 It comes with a USB charging cord and at the center of the light is a small button that allows you to change the brightness according to your mood or setting.
At the back of it is a clamp that easily and securely holds onto the phone.
Since it has a built-in rechargeable battery, there's no need for extra ones. That way we can save money and be free from annoying battery replacements.
The three-level brightness setting is designed for various uses such as putting makeup on, taking selfies, making videos or vlogging.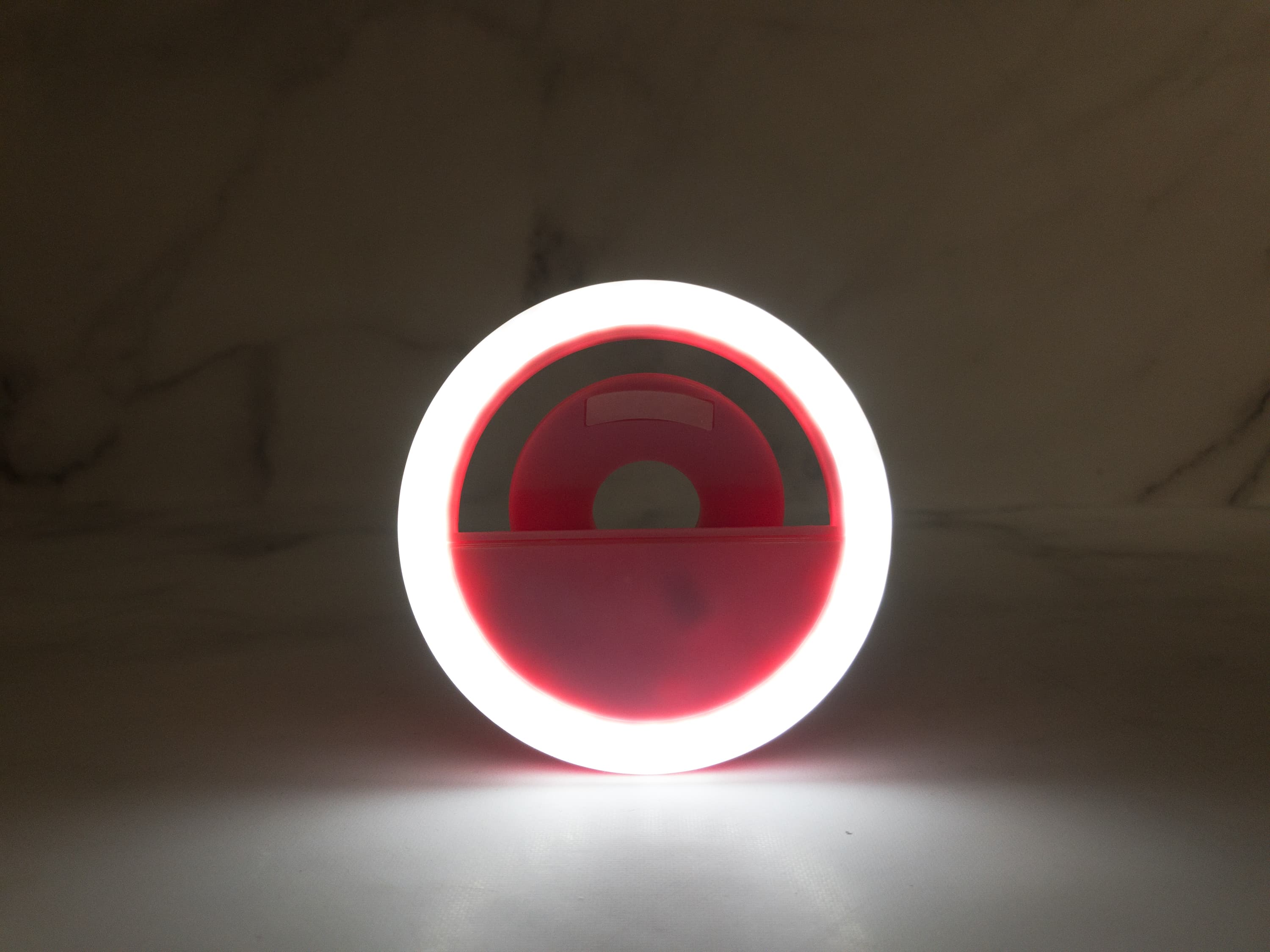 It's also applicable for night time and dark scenery or background. It's pocket-sized, extremely lightweight, and compact too!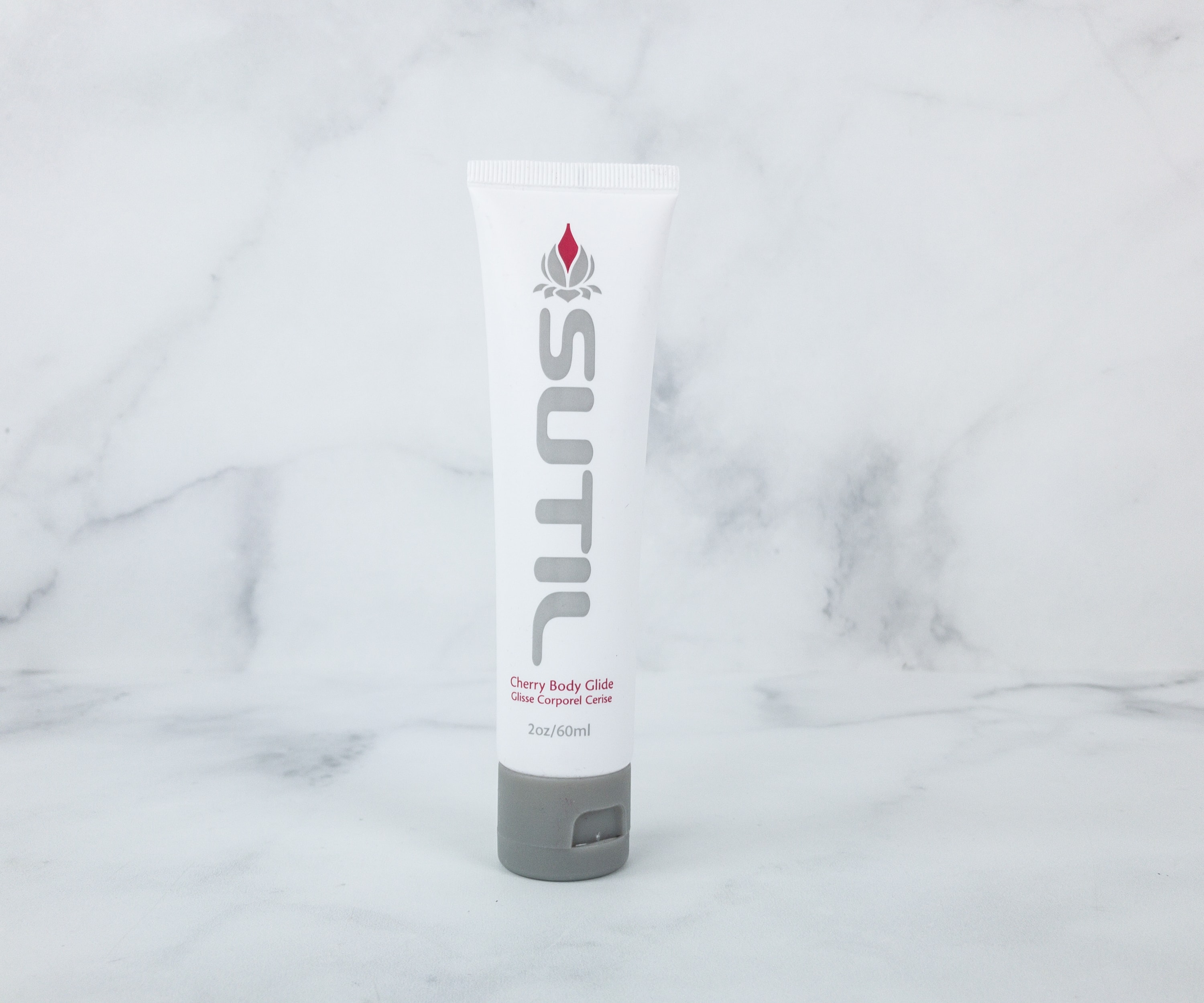 Sutil Lube Body Glide ($14.95; $15.50 on the card) As women, we often experience chafing and suffer from a lot of friction burn when we dive into sexual intercourse. They often lead to drying and bruising of the skin on vaginal walls and it can be very uncomfortable. That's why we need a good lubricant, one like this lube body glide from Sutil.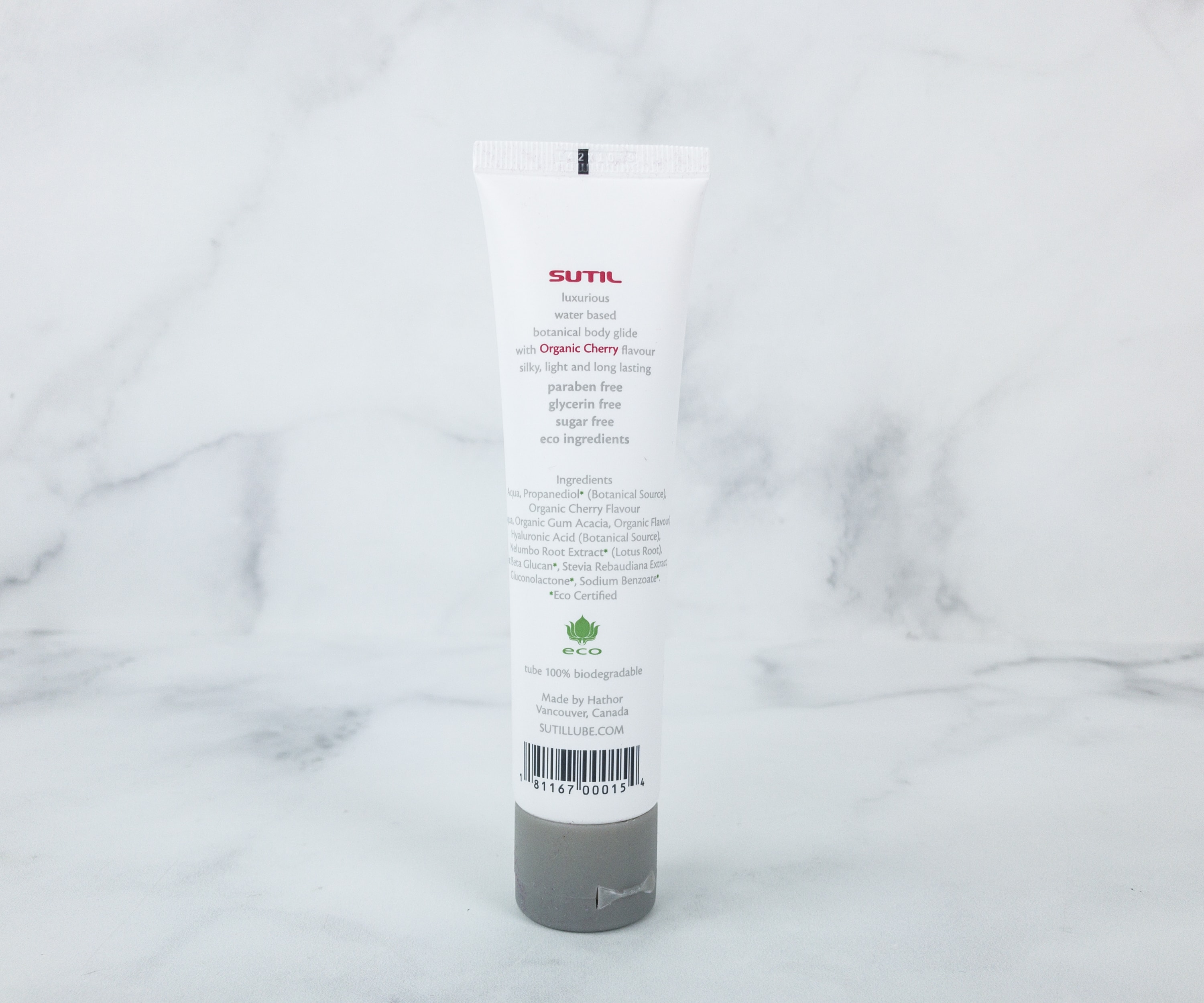 It's filled with botanical, natural goodness such as lotus root, which is known to help skin regeneration and heal wounds faster. It also has vitamins A and C that work in inflammation processes. It's like a silicone-based lubricant, without any silicone ingredients in it!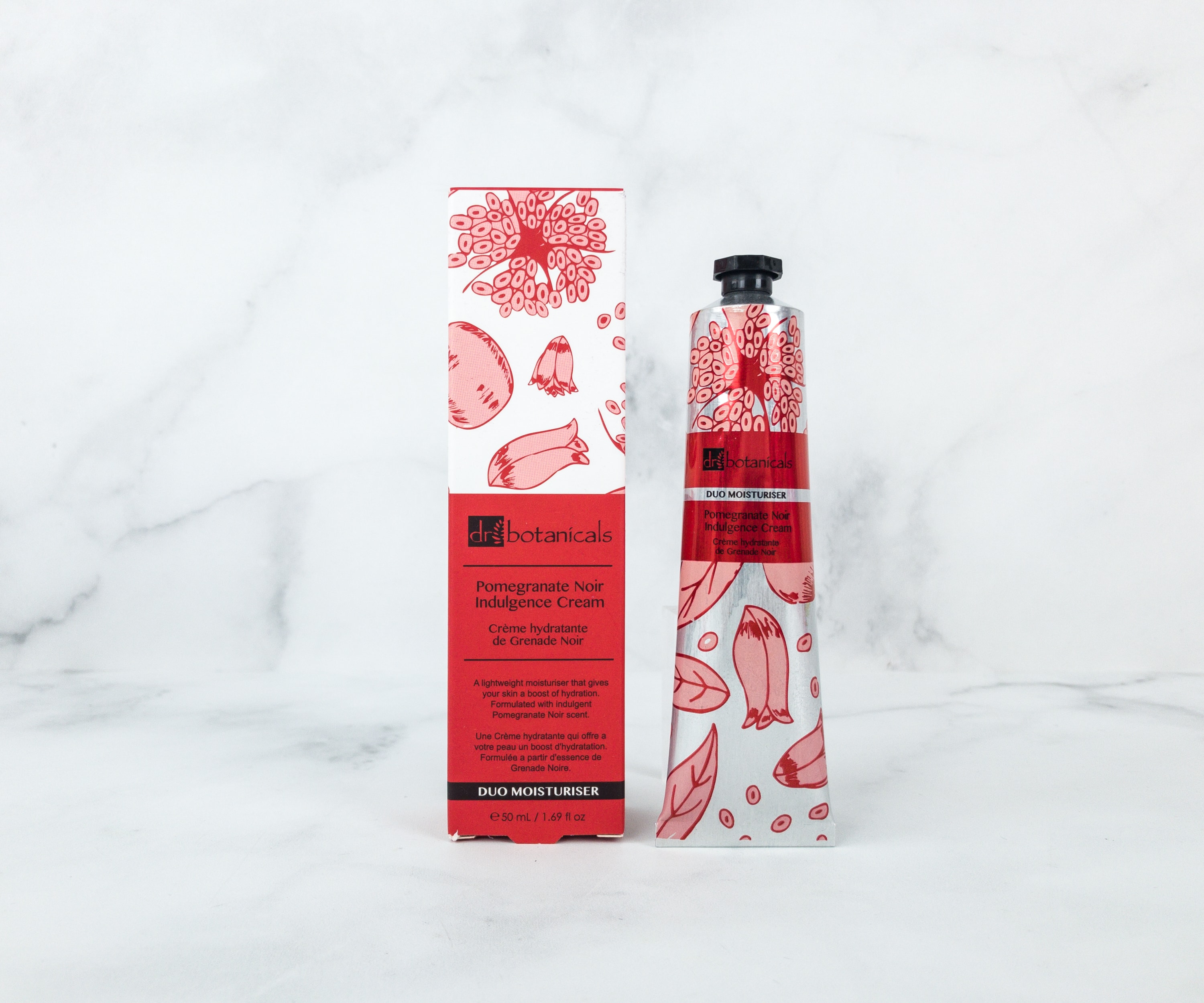 Dr. Botanicals Pomegranate Noir Indulgence Cream ($38.99) It might look like a hand cream at first glance because of its metal tube with a lovely floral pattern, but it's actually a lightweight facial moisturizer with coconut oil and Tiare flower as its main ingredients. It gives the skin a boost of hydration and the right nourishment it deserves.
Venu All Natural Deep Massage Oil ($12.99) This anti-cellulite oil is really nice and moisturizing. It's the perfect product to use for a great massage. It also has this amazing citrus and fresh scents that can help awaken your senses in the morning. It's best applied right after shower, while your skin is still wet.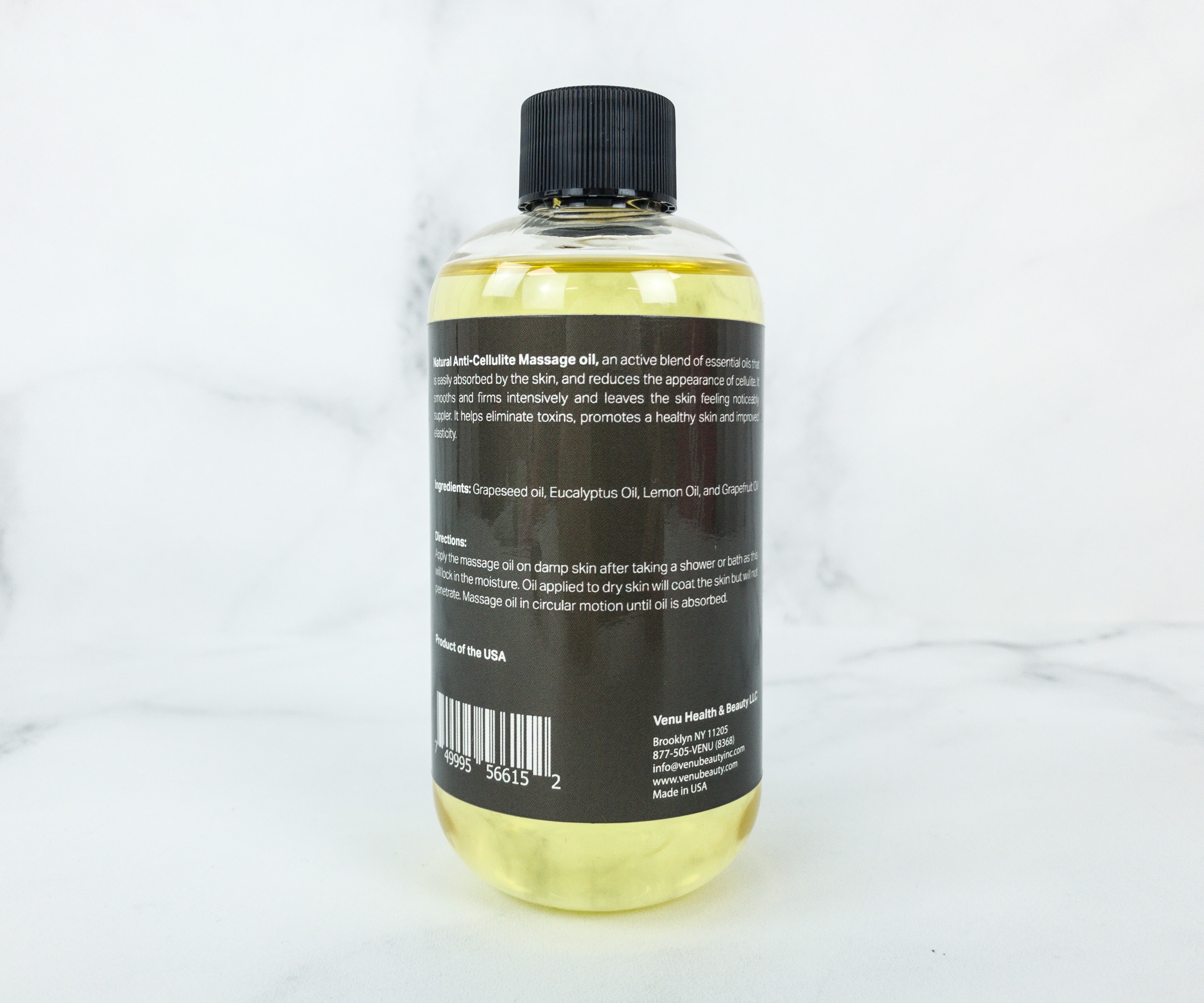 It's made with natural ingredients that help in firming and toning the skin by breaking up the fat on problematic areas including the hips, abdomen, and bottom.
Though I'm not familiar with most of the brands in this month's box, their products still made me feel confident and acknowledged as a woman in some way. Whether it's to cherish your own body or to have a more exciting sex life, these items give convincing results. The deep massage oil and selfie light were a nice surprise, but this curation seems to miss a bit of a "wow" factor because they didn't include a toy this time – but everything was pretty usable. Still, I felt like I got a great deal for a $30 box.
What do you think about Slutbox? Please note that we will close comments without warning if necessary and remove any incendiary or abusive comments. We have no intention of invalidating anyone who disagrees with the use of slut as empowering (or agrees with it), so let's keep this environment as positive as possible.