Skylar Scent Club sends an exclusive scent-of-the-month rollerball! They send only naturally scented perfumes that are paraben-free, hypoallergenic, and cruelty-free! This subscription is $20 per month ($29 value) and comes with free shipping to the US ($9.99 international) + member exclusive deals!
Going clean doesn't have to mean limiting your options. Get a new scent each month and mix up your scent style with members-only perfumes perfect for your vibe of the month.

At Skylar, we are focused on your Body Beauty™. In our 6-Free Scents™, we use real flowers, fruits, and botanicals so they smell smooth, natural, and refined. Even better, they don't contain harmful chemicals so you can use them with 100% peace of mind.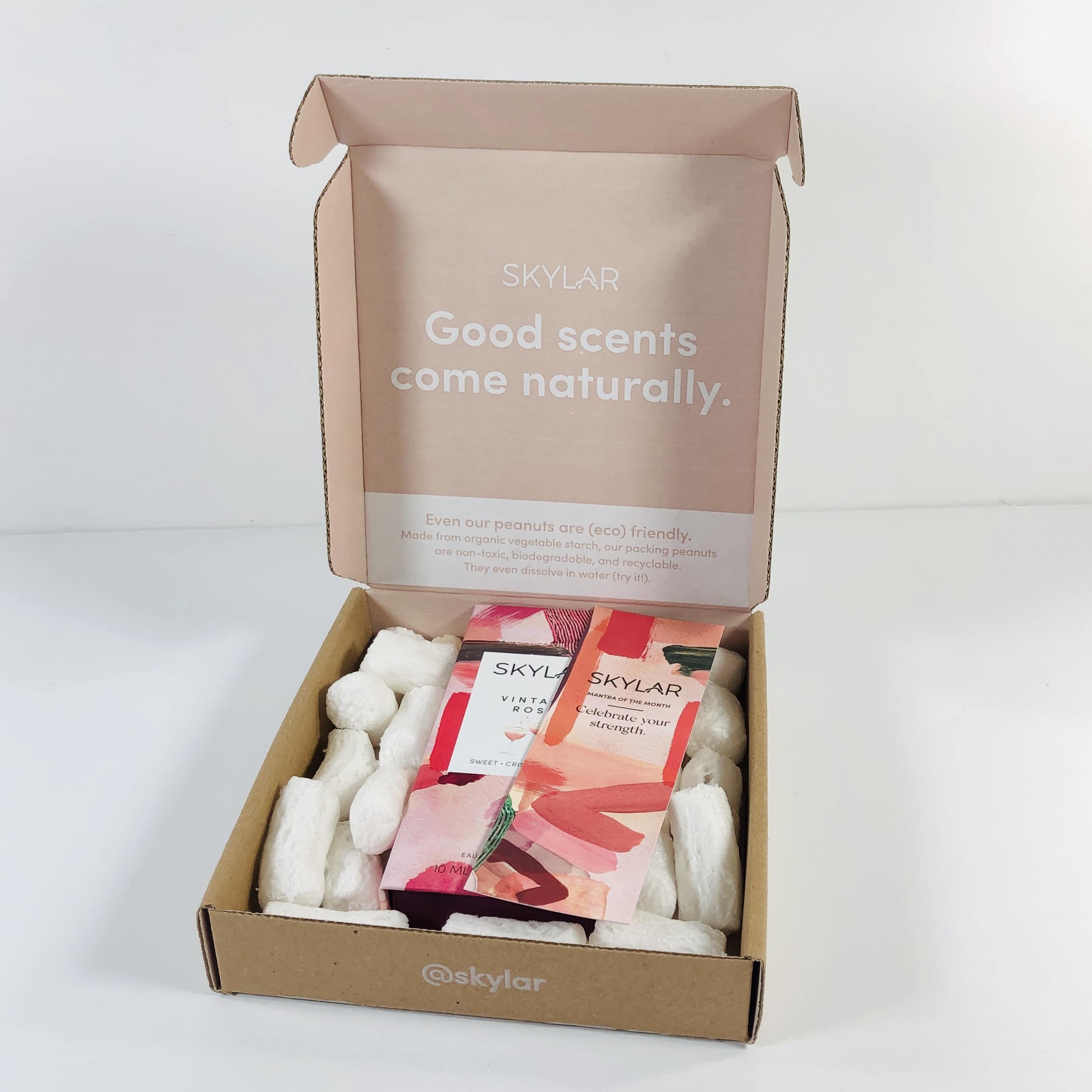 This was my first box from Skylar!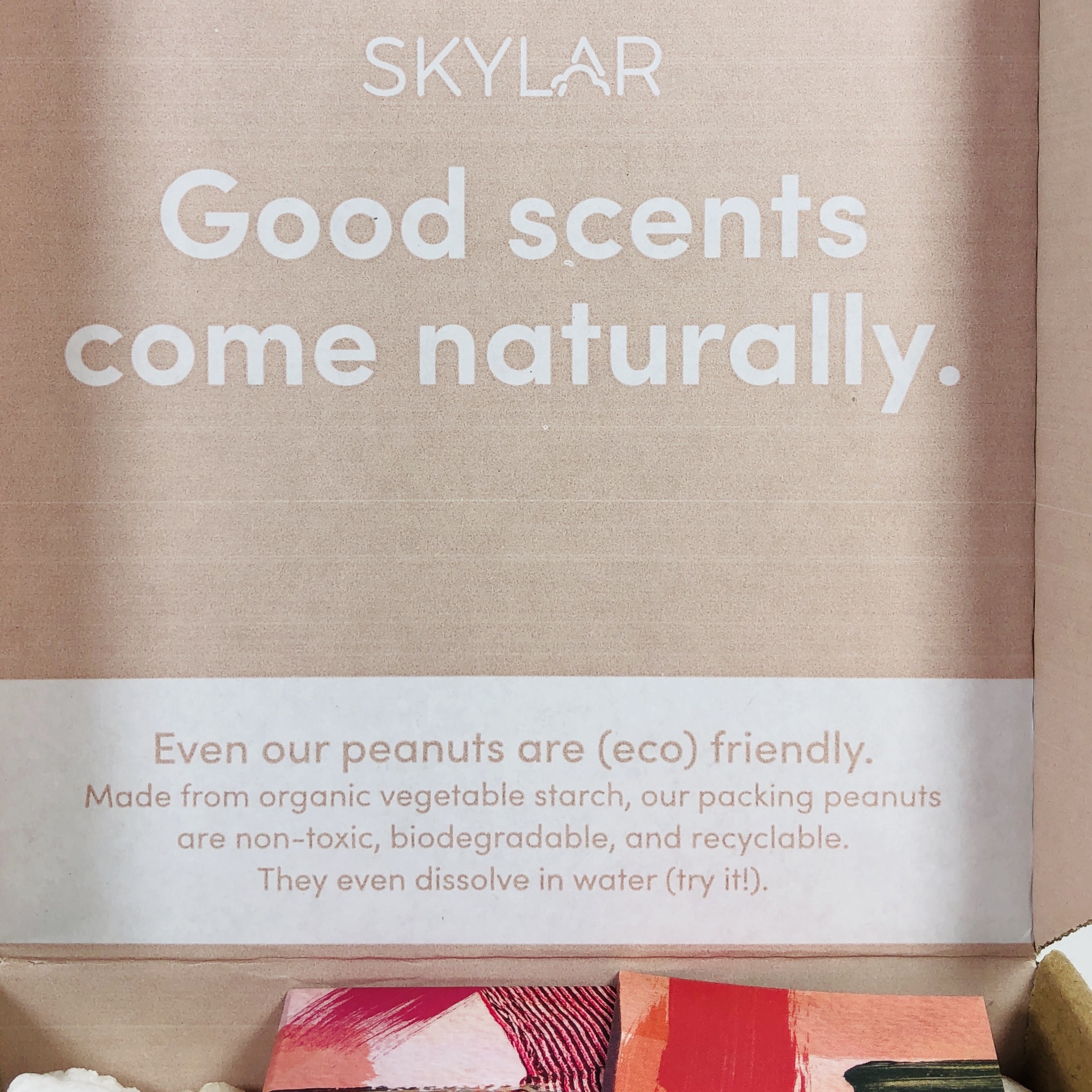 Even the packing peanuts are biodegradable and went straight into the compost.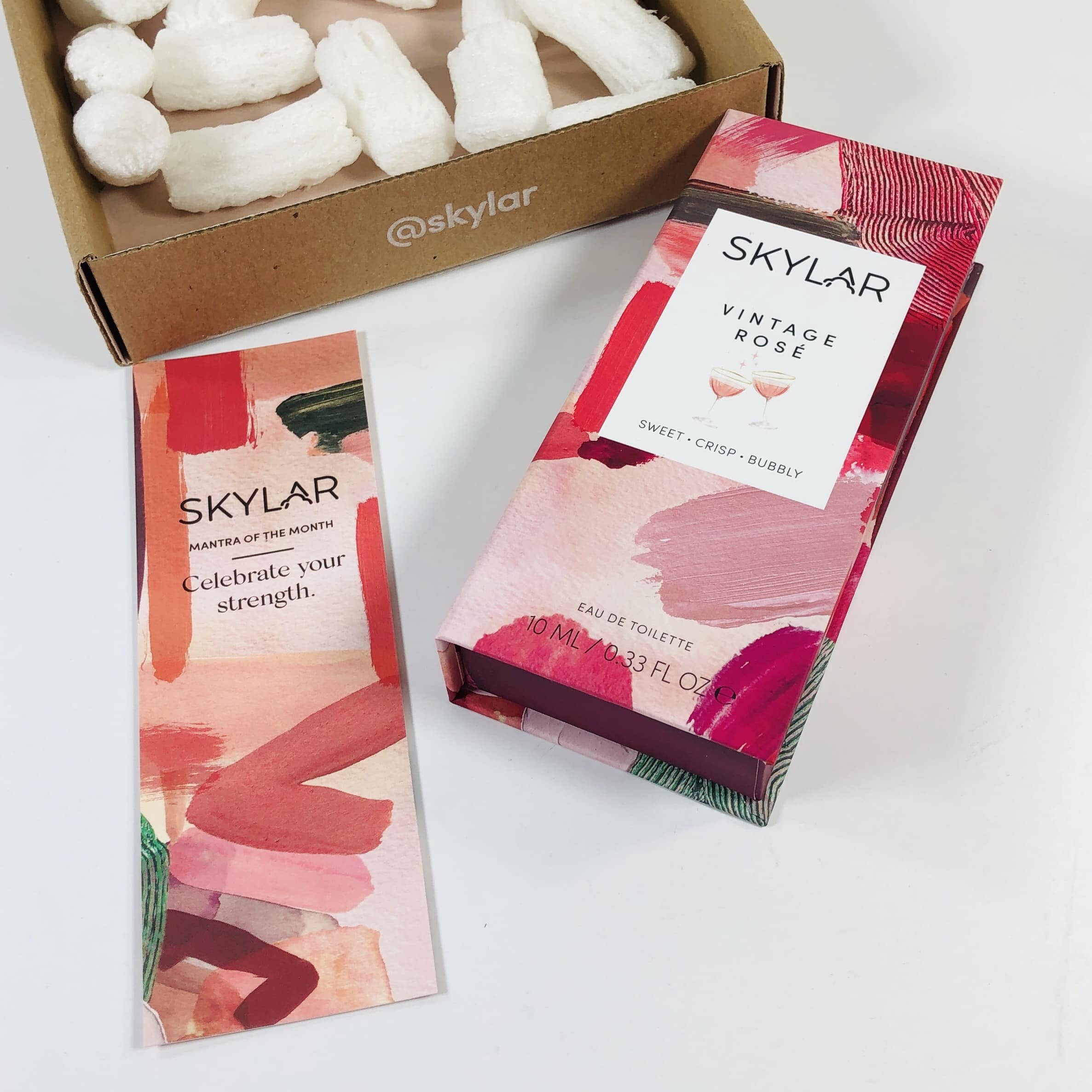 Everything in my box! Skylar has 6 scents on their website, but the ones sent in the subscription are limited edition and sent to subscribers only.
I received a bookmark with the mantra of the month, Celebrate your strength!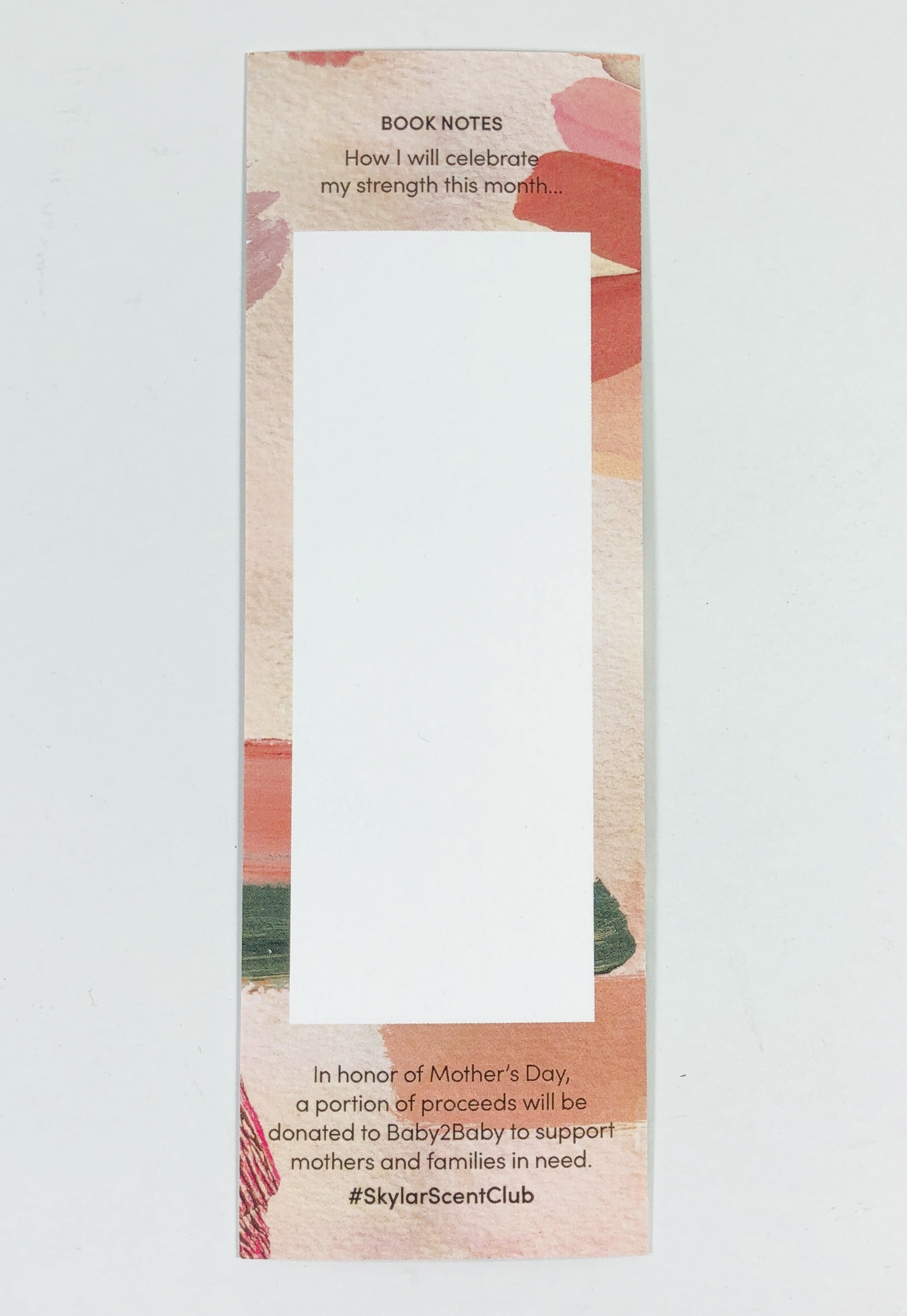 The back has a place for you to jot down your own notes plus it says a donation is made to Baby2Baby for May.
Skylar Vintage Rosé Eau De Toilette The scent for the month of May is Vintage Rosé! It came housed in a keepsake box.
Pop! Fiz! Clink! Let's celebrate our everyday strength with this sweet, crisp, and bubbly scent. Vintage Rosé will instantly energize and inspire. With notes of rose, raspberry, and freesia, this scent carries hints of effervescent florals to complement any activity and provide a boost of confidence. Let's tip our glasses to the courage it inspires and the beauty of celebrating each other!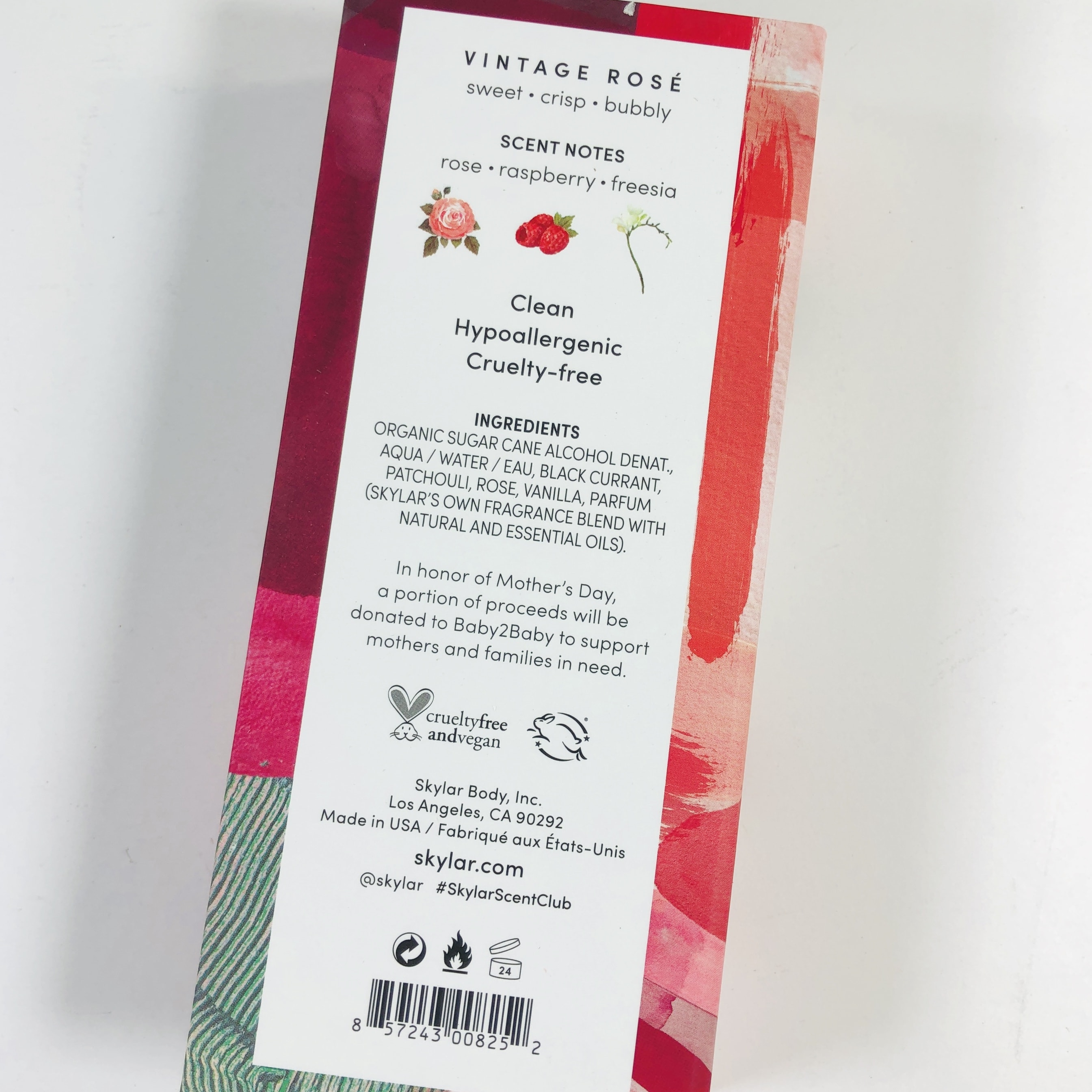 The scent is supposed to be sweet, crisp, and bubbly with notes of rose, raspberry, and freesia. Ingredients were listed on the box and also mention patchouli, black currant, and vanilla.
The inside of the box had a short story and at the bottom Skylar gave recommendations on some of their other fragrances, which they think would mix nicely with Vintage Rosé.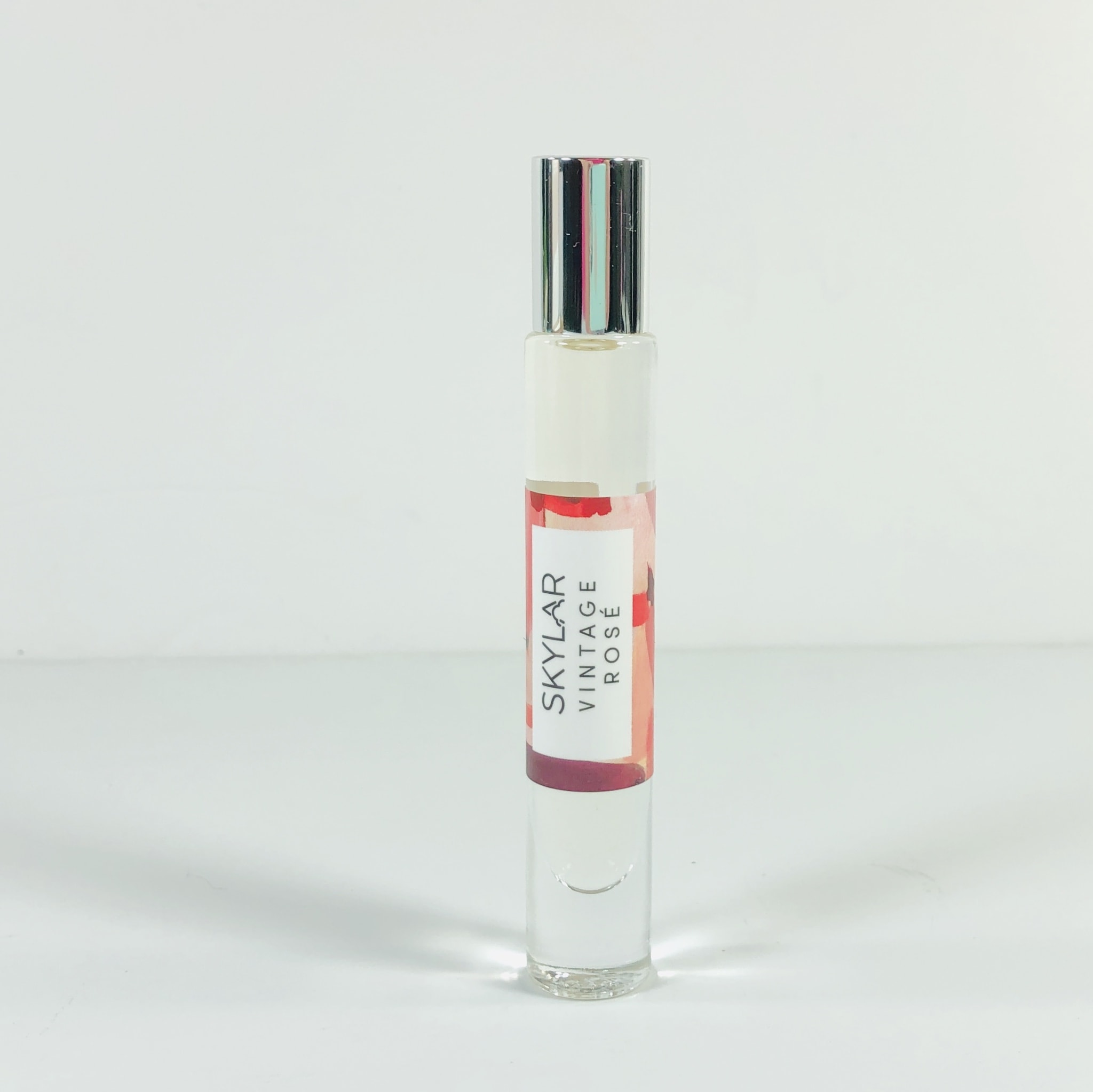 The perfume bottle holds .33 ounce (10ml) of fragrance. This is a generous size and should last at least a month of wearing it every day, and applying a few times a day. If you are just looking to add to your collection, then it should be used within 2 years of opening.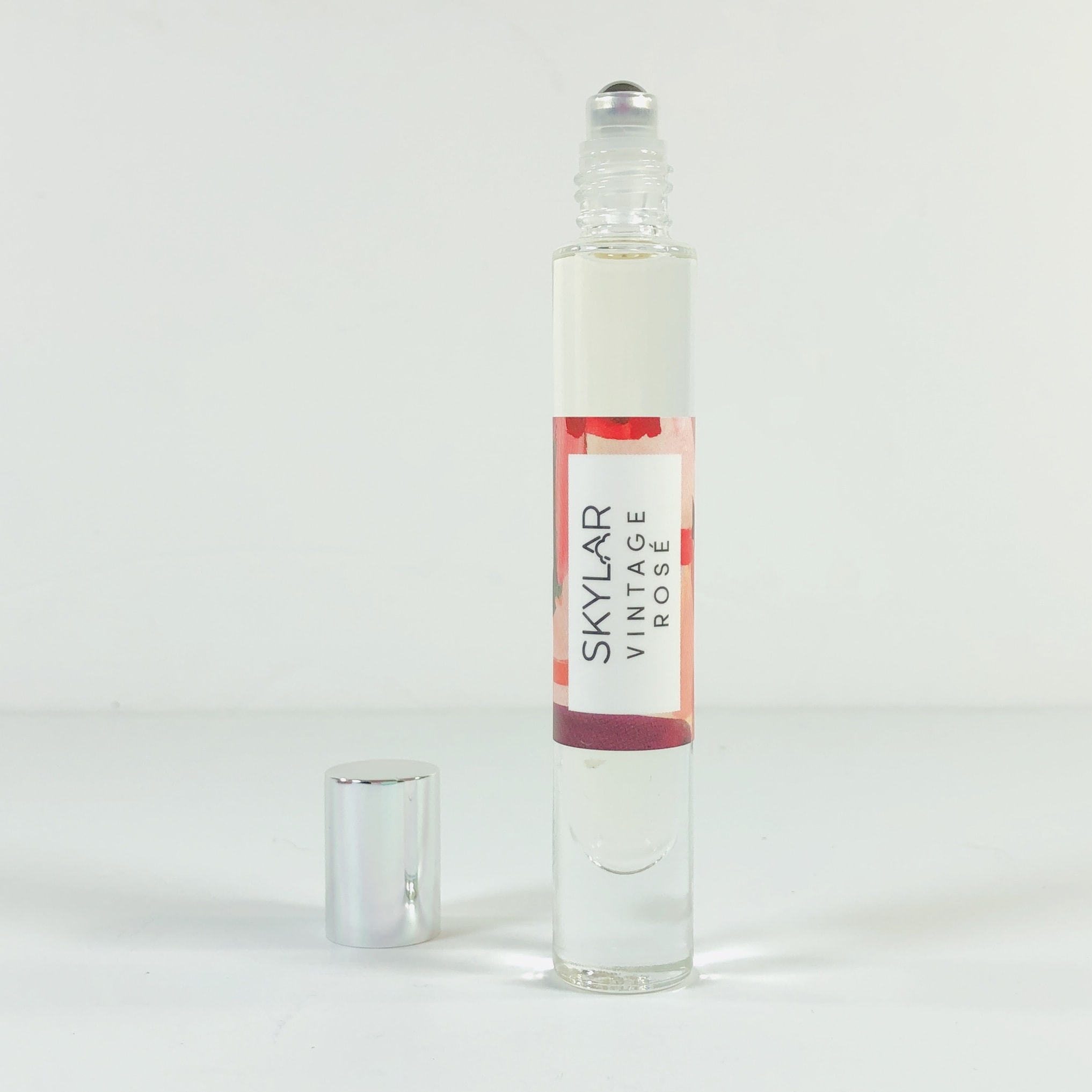 The applicator is a rollerball. The scent starts off sweet and fruity/floral. I detected berry notes and spun sugar. There is just a hint of musk at the base and the scent lasts for an hour or two before fading completely away. I didn't find the rose note strong at all and I really liked this scent, perfect for summer!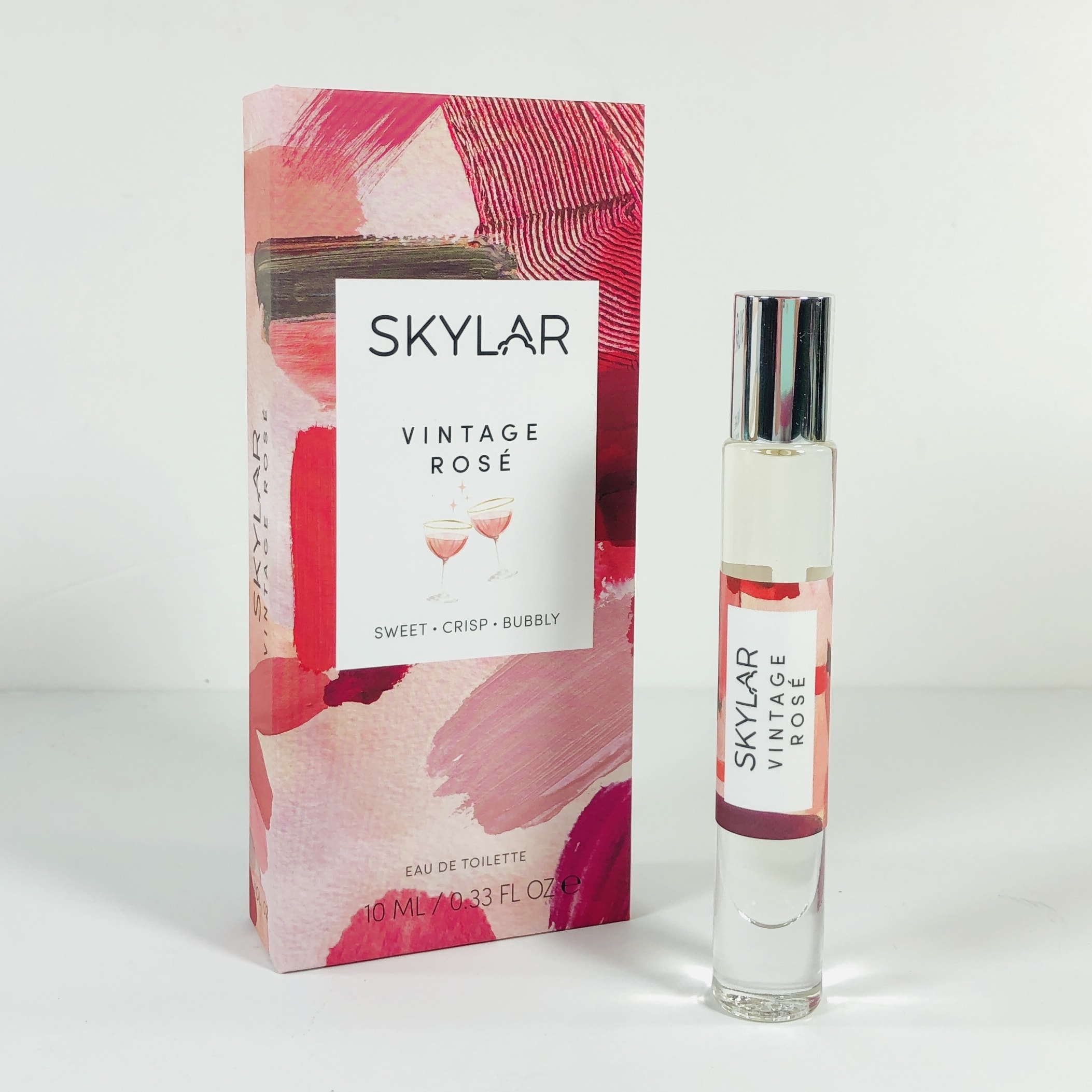 I give an enthusiastic thumbs up to my very first Skylar Scent Club box! The bottle is cute, the box is lovely, and the scent is pretty and feminine. I appreciate that the brand is vegan and cruelty-free, plus, the ingredients are natural. I think the value is good, you get a pretty good amount of fragrance every month and you can skip a month if you like. Scents come with a 30-day money-back guarantee so if you decide you are not in love with the fragrance let Skylar know so they can send you a shipping label and you can send it back for exchange or refund. Subscribers are also eligible for a 10% discount on shop purchases!
Any thoughts about this month's Skylar Scent Club box?