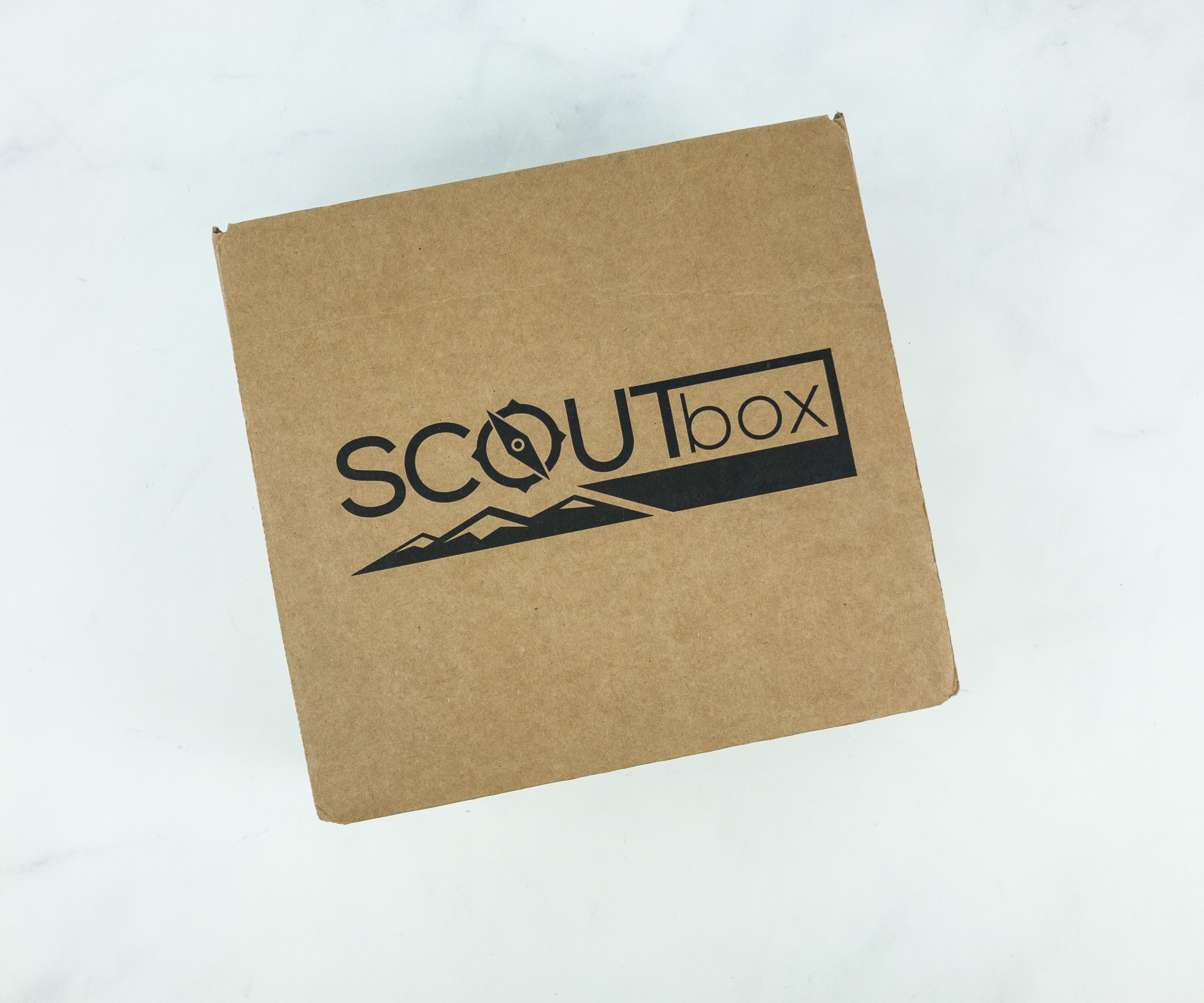 SCOUTbox is a monthly box subscription that delivers items from a variety of outdoor and adventure retailers around the world. Contents usually include outdoor gear, hiking/camping accessories, equipment, snacks, educational guides, and other resources, all delivered right to your door.
DEAL: Get $8.88 off your first subscription box! Use coupon code HELLO888.
The items are packed with blue and white squiggles.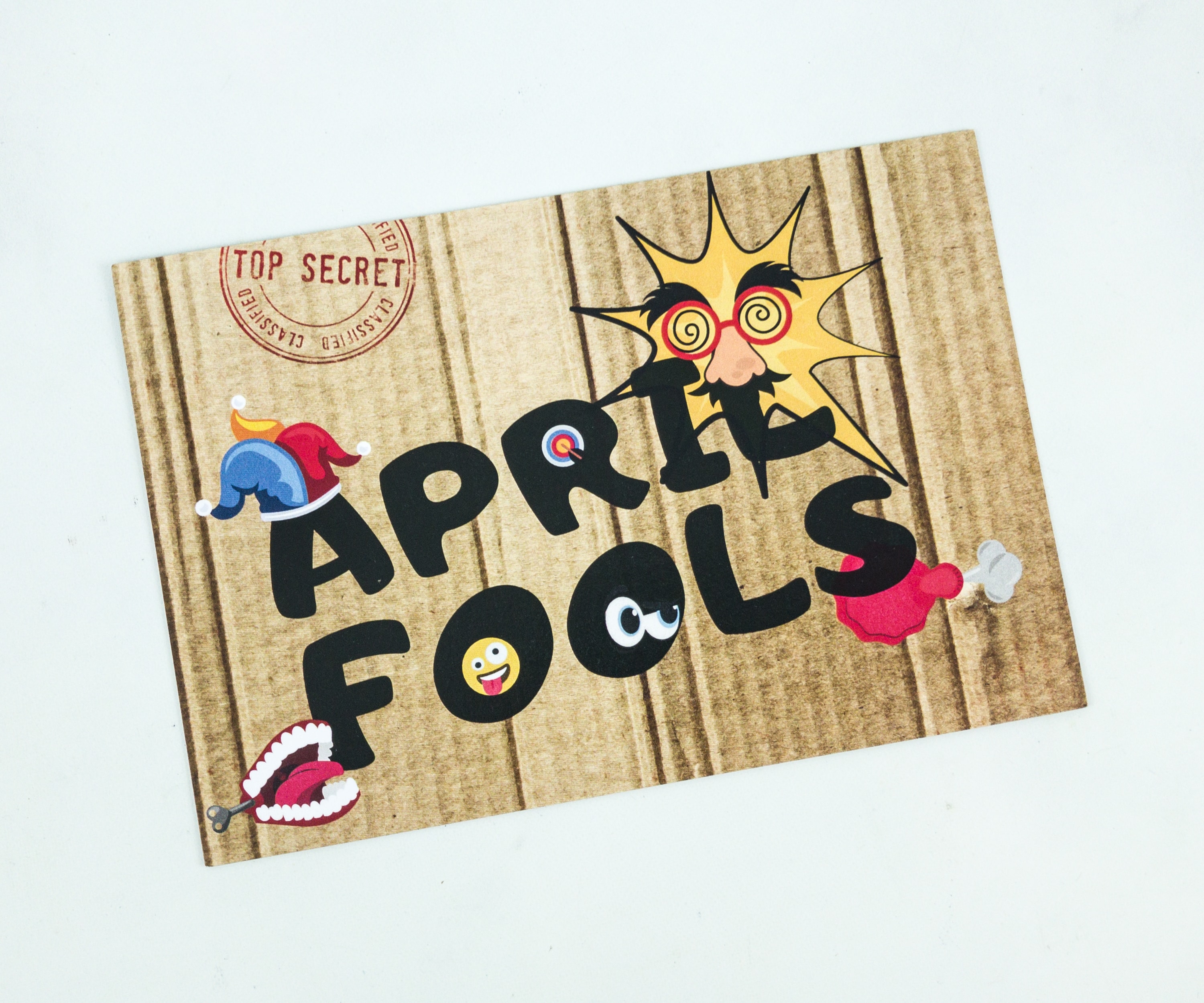 The April 2019 Scoutbox theme is APRIL FOOLS!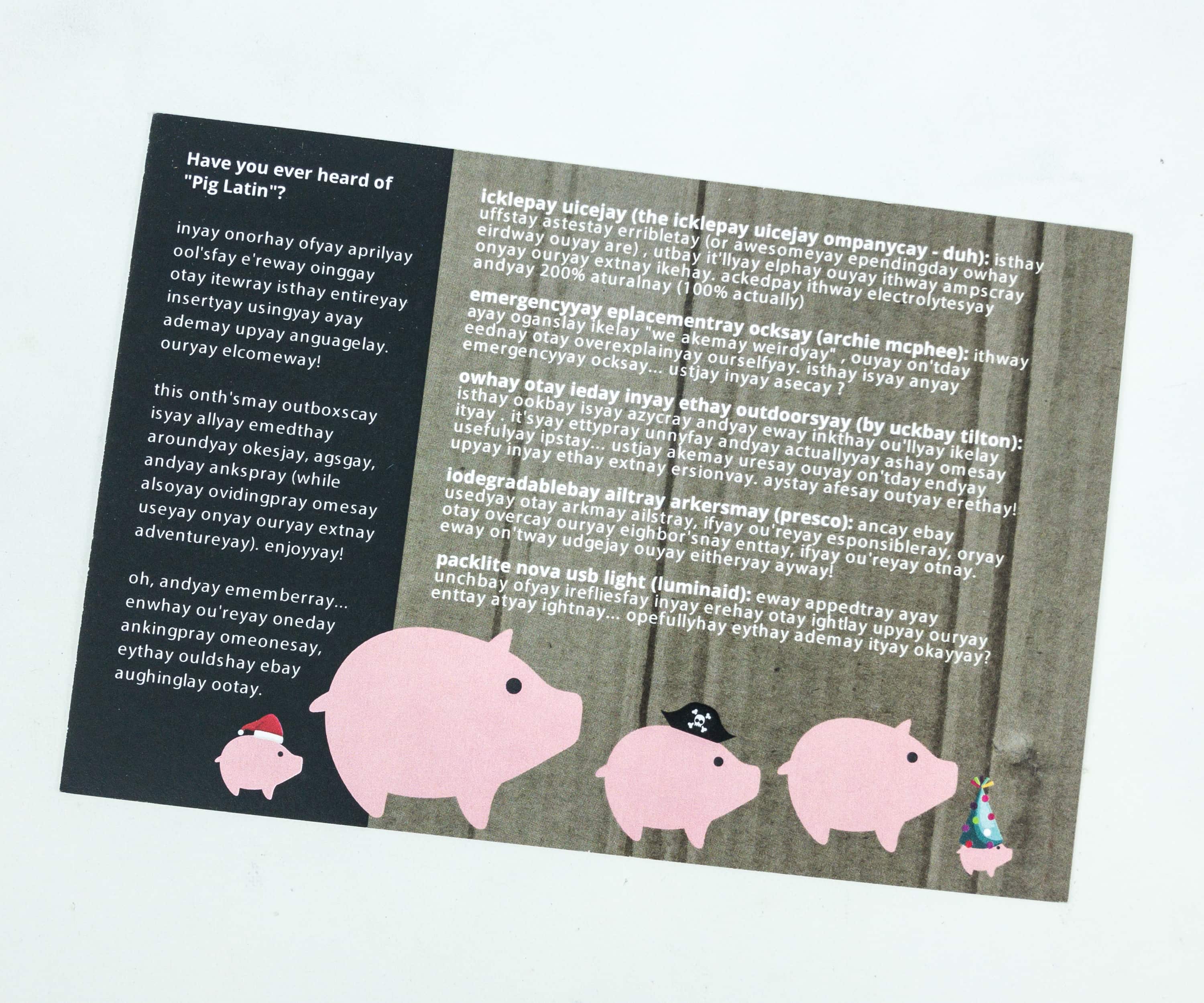 The back of the card lists all the items included in this month's box and they used "Pig Latin" in writing it! April Fool's!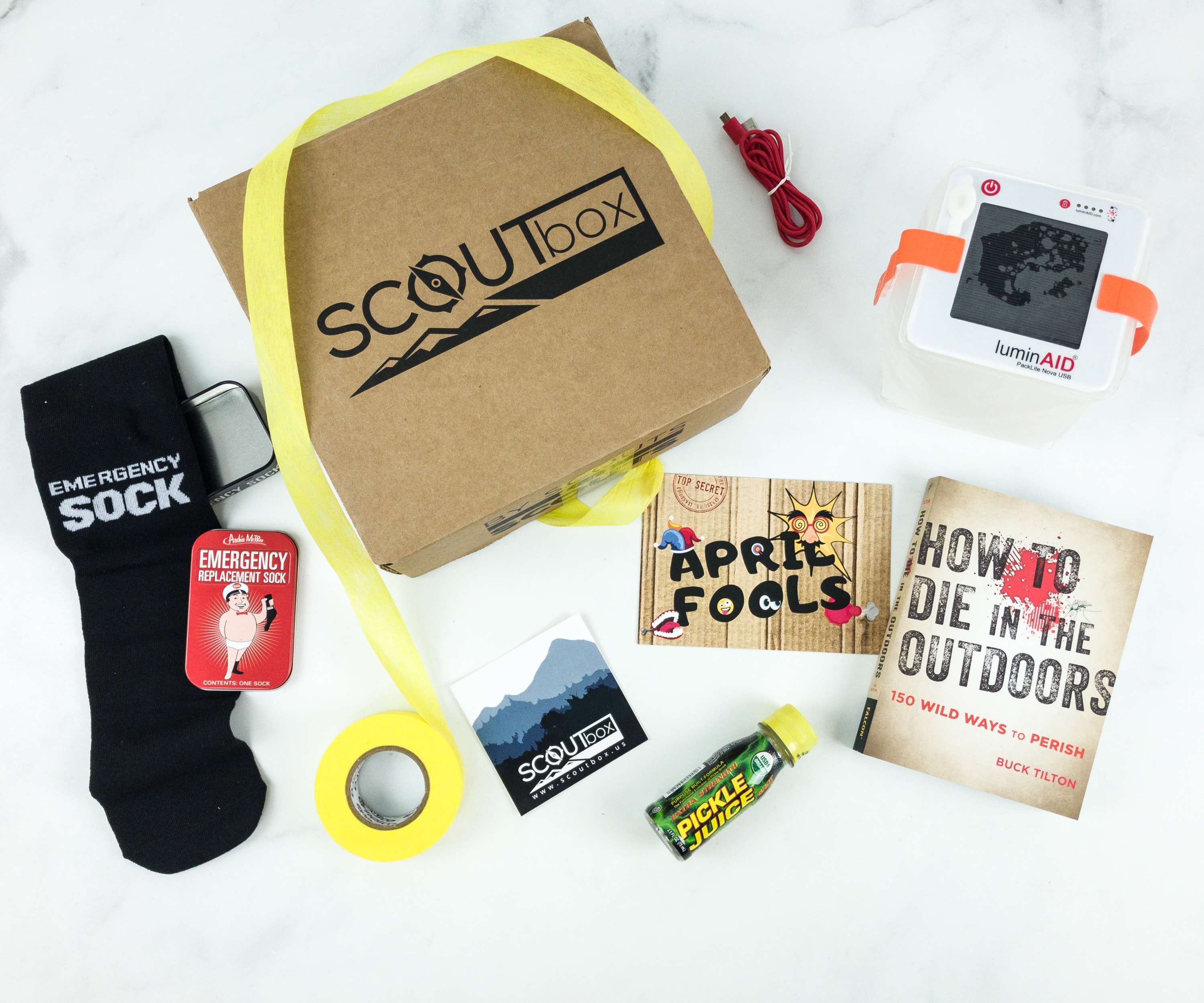 Everything in my box!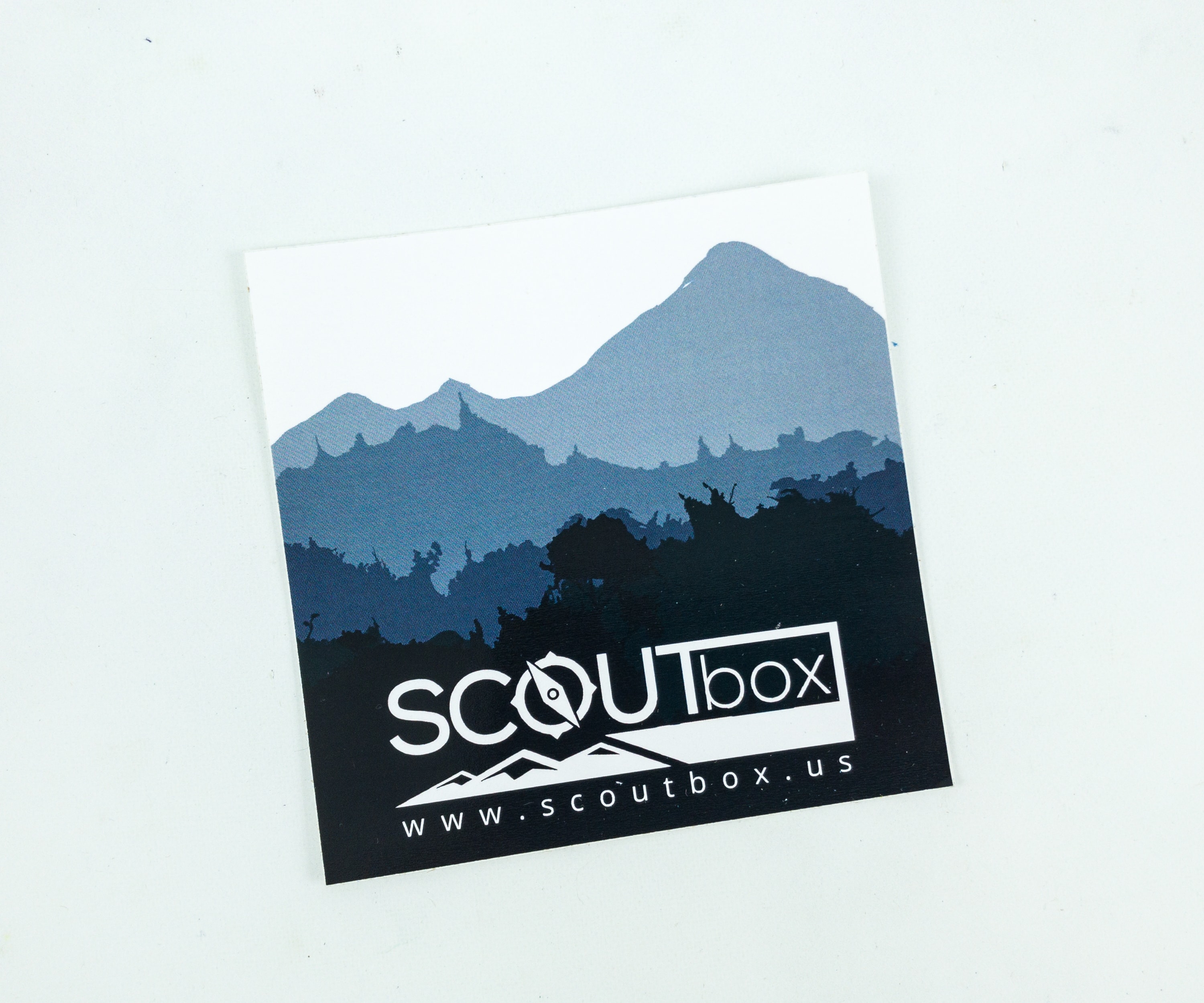 Included in this month's box is an exclusive ScoutBox card.
Biodegradable Trail Marker. It's a non-adhesive tape used for surveying and trail marking!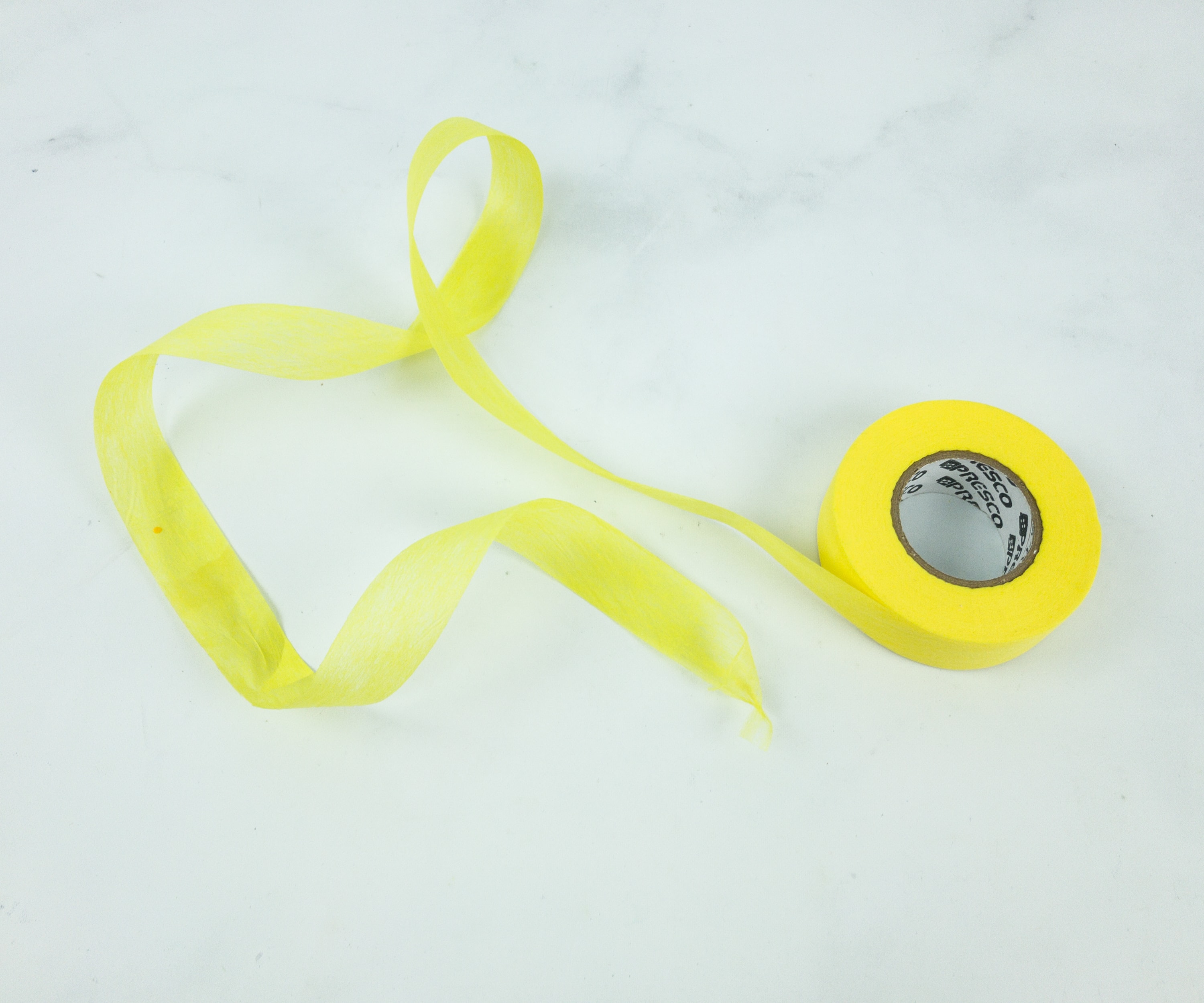 This trail marker is available in 6 bright colors including blue, orange, red, white, pink neon, and yellow. We got it in yellow! It's environmental-friendly since it's made of non-woven cellulosic material derived from non-toxic wood pulps.
How To Die In The Outdoors: 150 Wild Ways To Perish by Buck Tilton ($10.98)
The Book That Makes Dying by Heart Attack Seem Downright Boring

Simply by living a normal life, you have an excellent chance of becoming yet another statistic on the list of leading causes of death. But Buck Tilton prefers to ponder the alternatives. In How to Die in the Outdoors, he presents 150 more interesting and unique ways to perish, from snake bite, elephant foot, rhino horn, and more!
With witty prose, Tilton describes not only the details of how you can die—some intriguingly gory, yet all based on facts—but also ways to avoid death should a life-threatening situation arise before you're ready to leave this world for whatever afterlife there may be.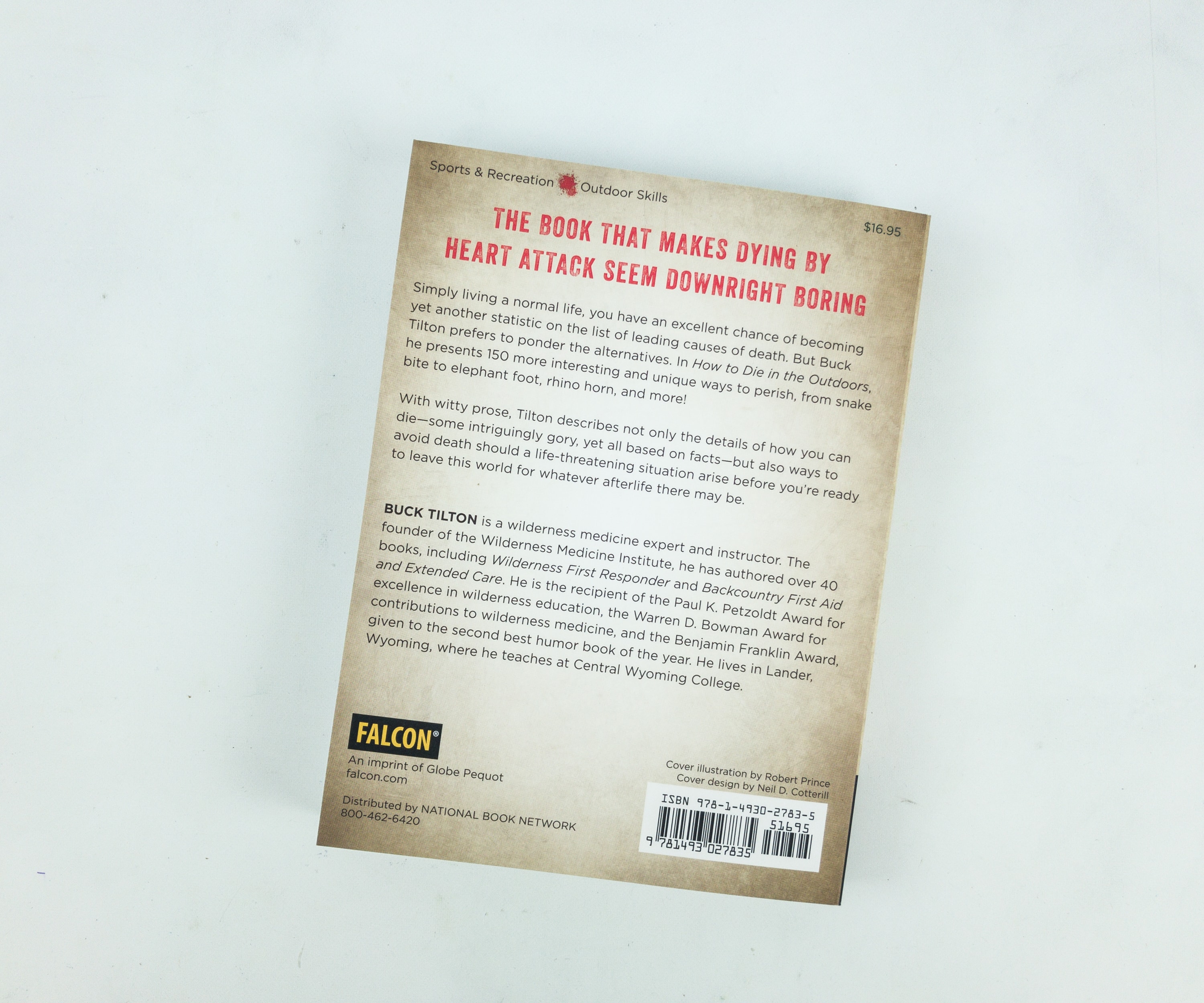 This book is authored by Buck Tilton, a wilderness medicine expert and the instructor and the founder of the Wilderness Medicine Institute. The way it was presented is quite hilarious but it's actually useful.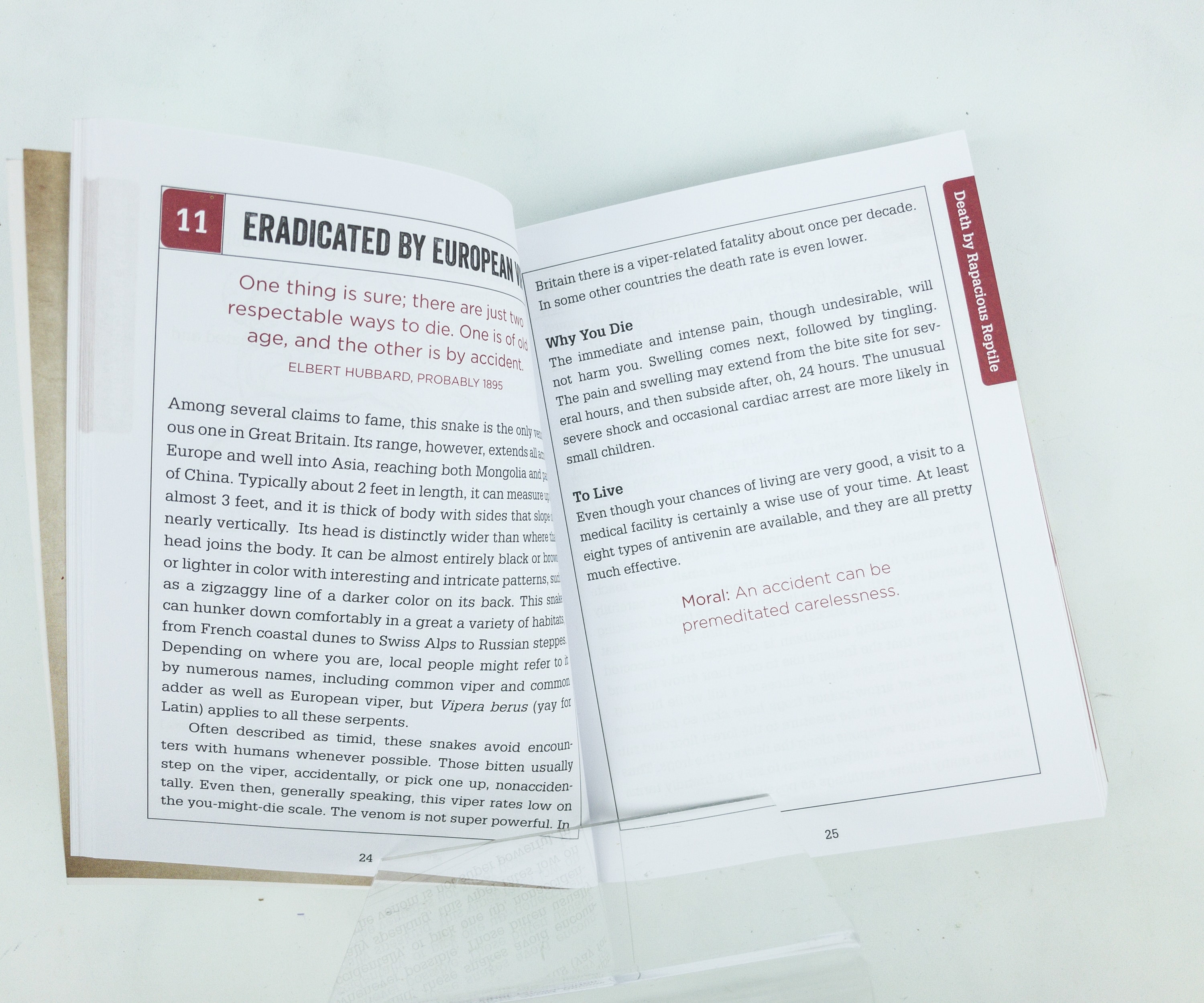 The book features quotes and important outdoor safety tips!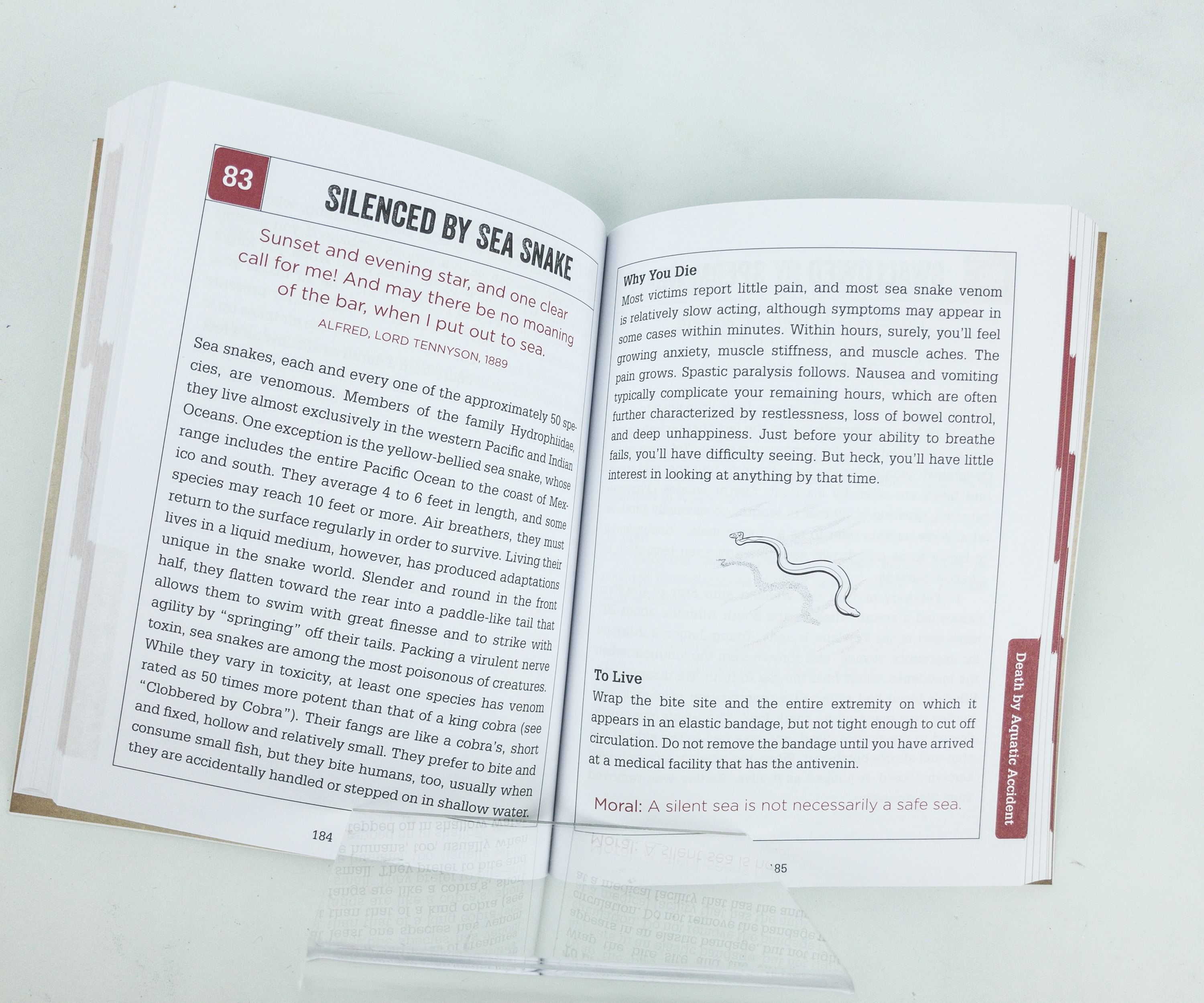 This page, for instance, features facts about sea snakes around the world, where they could be found, when they attack, and how they affect victims.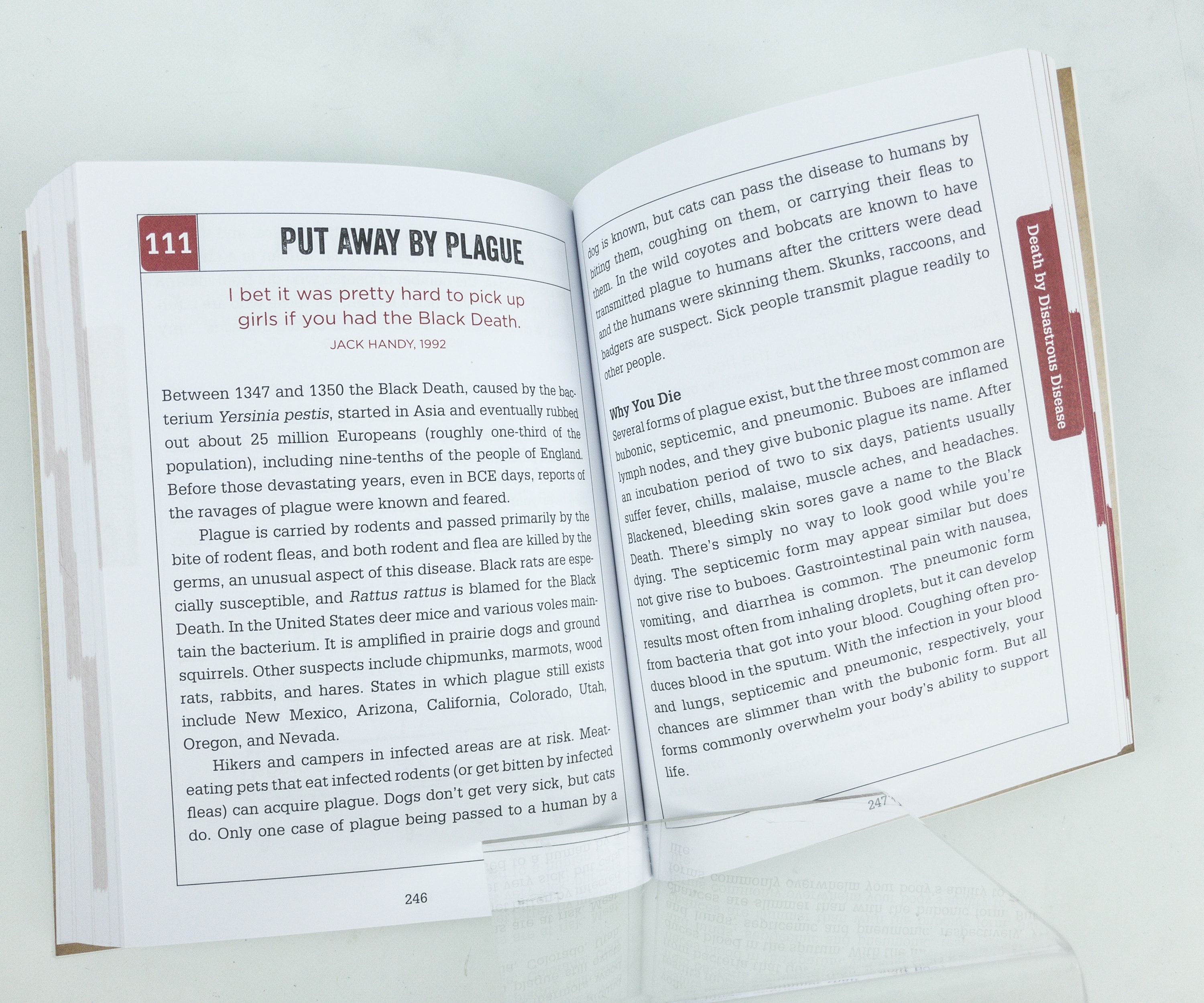 Here's another sample page, which is about the plague, an infectious disease caused by the bacterium Yersinia pestis. This disease caused a worldwide outbreak known as the Black Death, which killed almost 25 million Europeans and over 50 million people worldwide. Crossing fingers we don't run into this on our hike!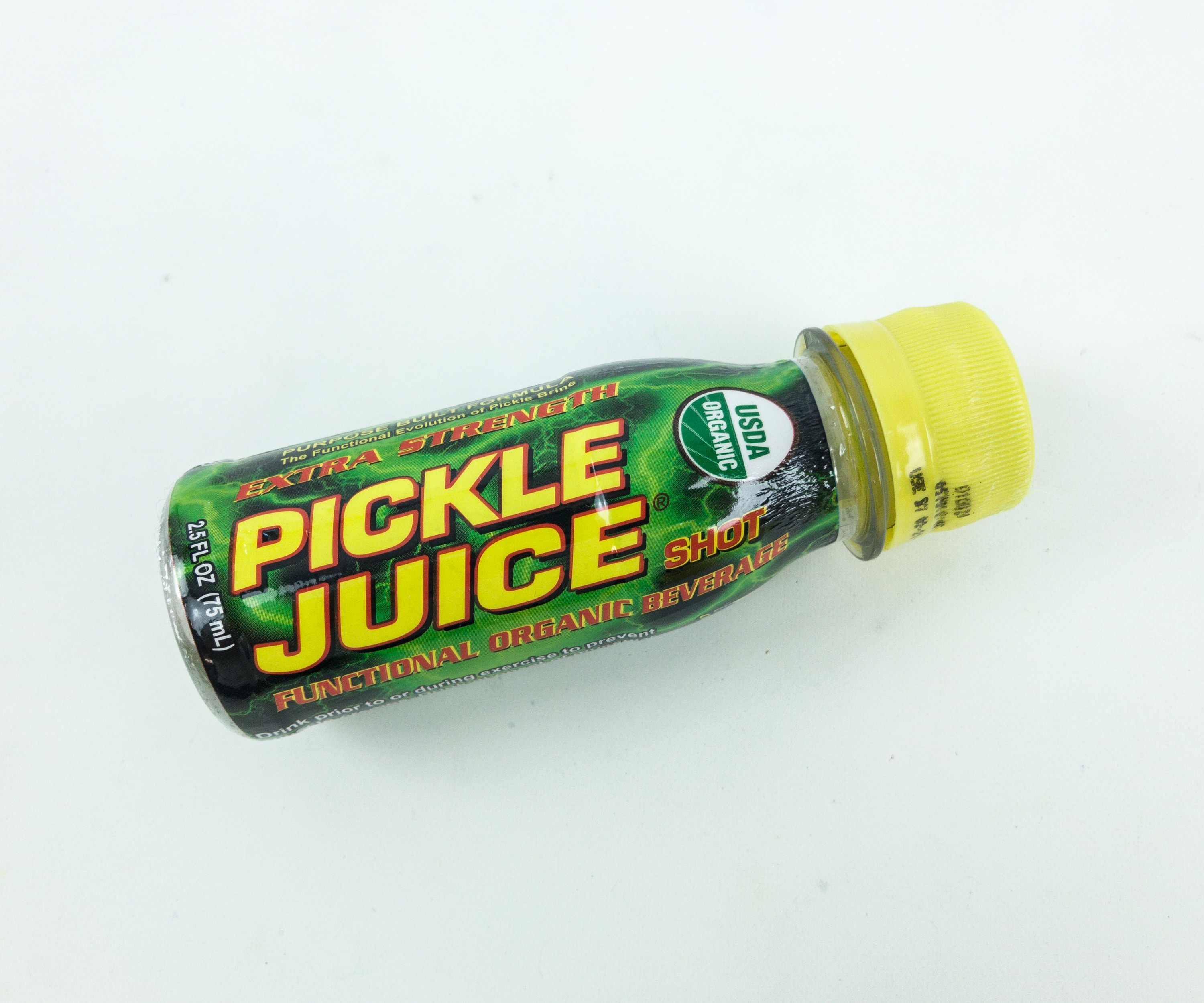 Pickle Juice Shot ($2.50) A quick and easy way to power you up in an outdoor adventure is this bottle of USDA organic, non-artificial sports drink. It's made from dual filtered water, organic vinegar, organic dill oil, potassium zinc, vitamin C, and vitamin E.
This beverage is caffeine, sugar, and gluten-free, and promises to contain over 20 times more electrolytes compared to other ordinary sports drinks.
Archie McPhee Emergency Replacement Sock ($7.15) It's an emergency replacement sock packed in a tin can. There's only one sock in the package, though!
The sock is in black and you won't miss it since it really says EMERGENCY SOCK. It would be a great gag gift.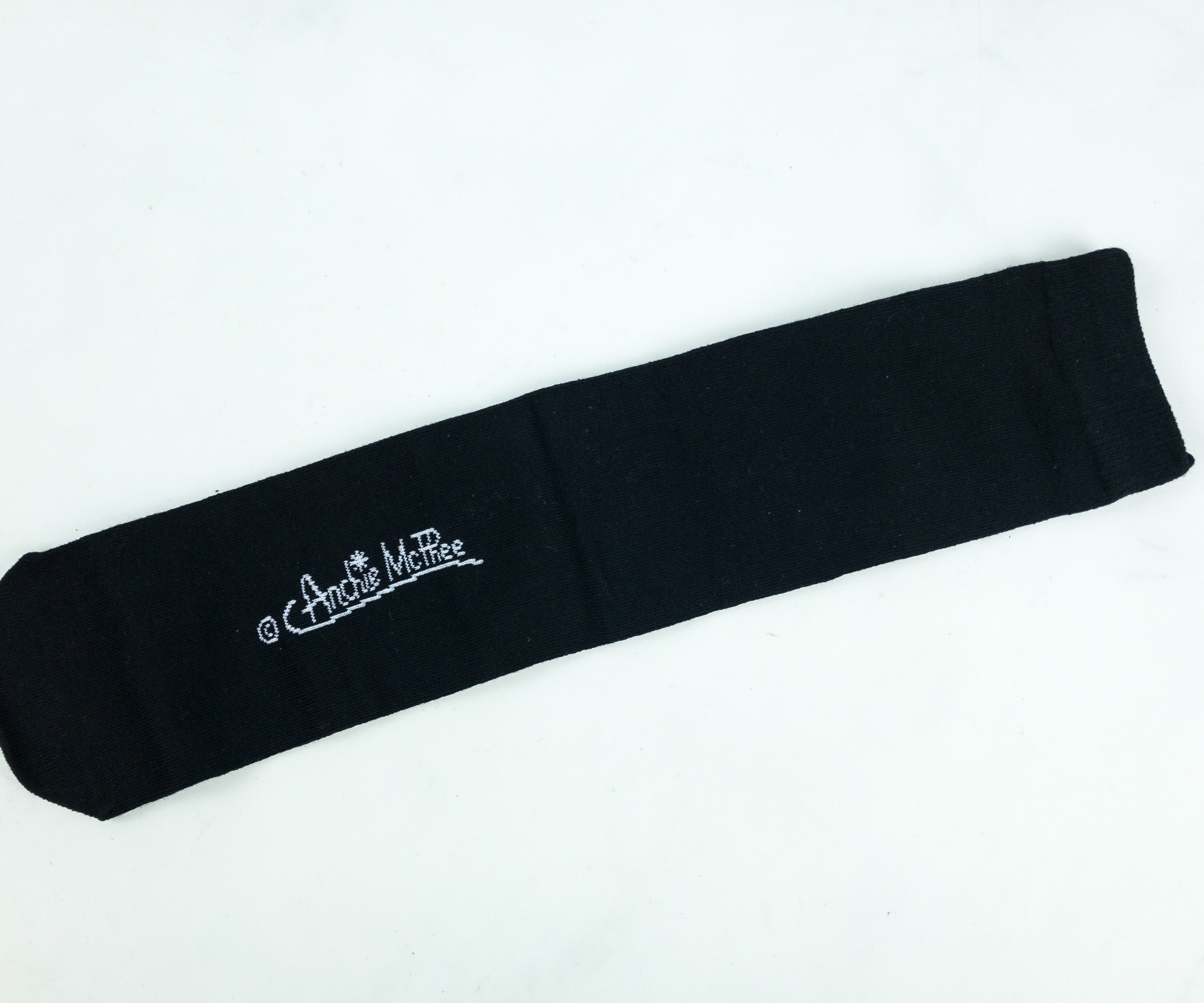 It also features the Archie McPhee logo on the sole of the sock.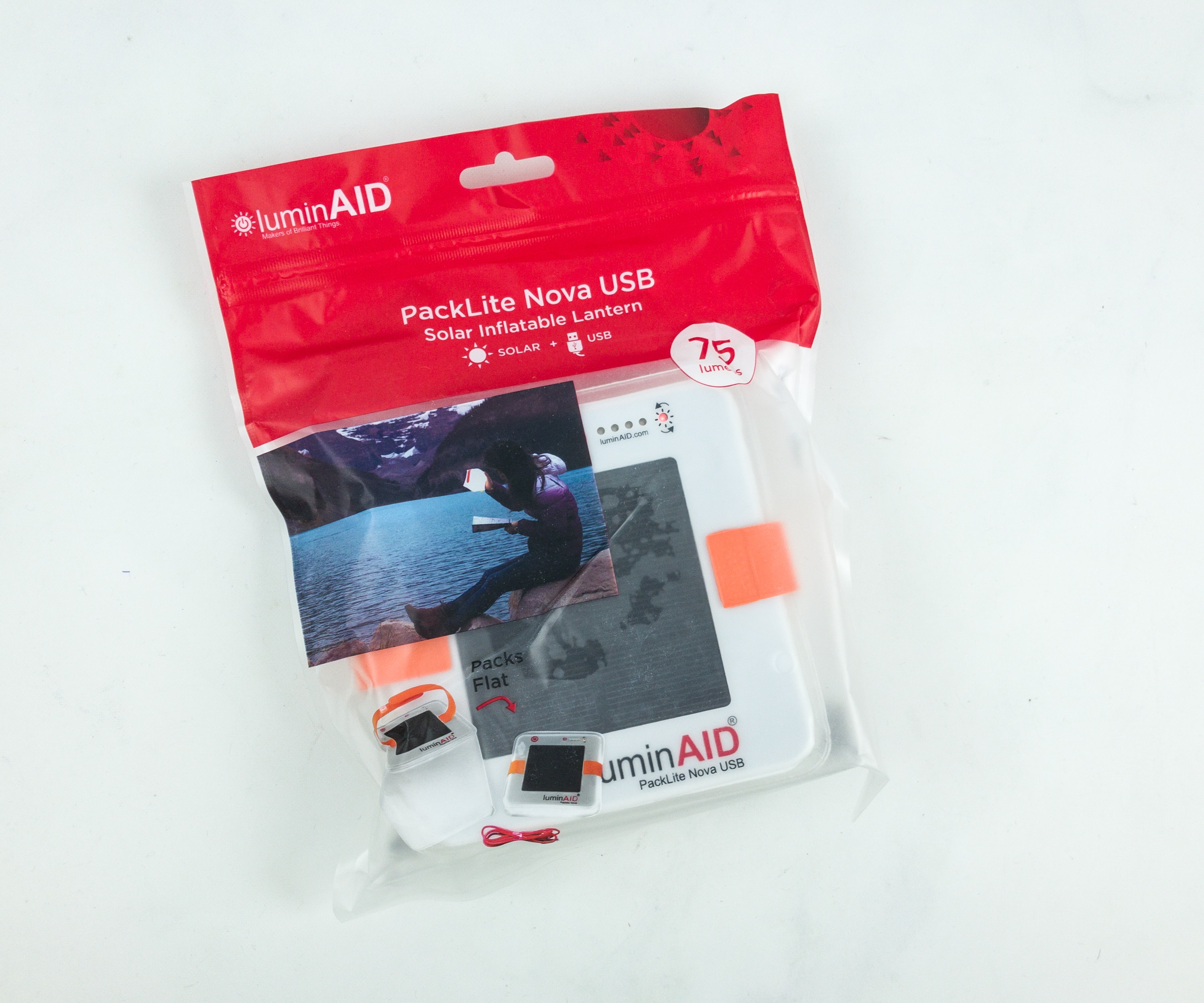 LuminAID Packlite Nova USB Solar Inflatable Lantern ($19.99) This wonderful gear from LuminAID is a high performing lantern that provides 75 lumens of bright LED light. It promises to run up to 24 hours on the low mode.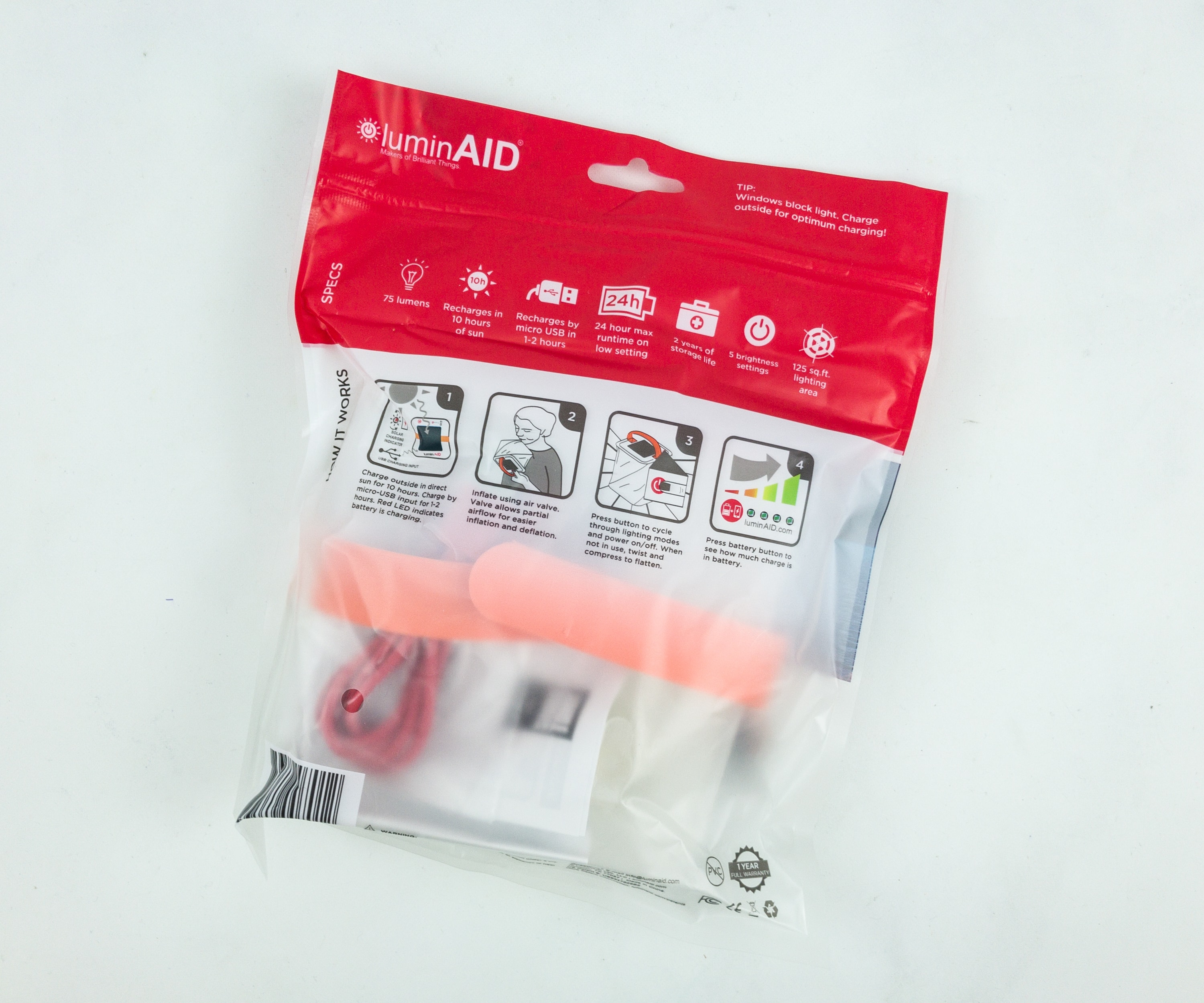 Featured at the back part of the container is everything you need to know about the product. It contains the specs and instructions on how to properly use it.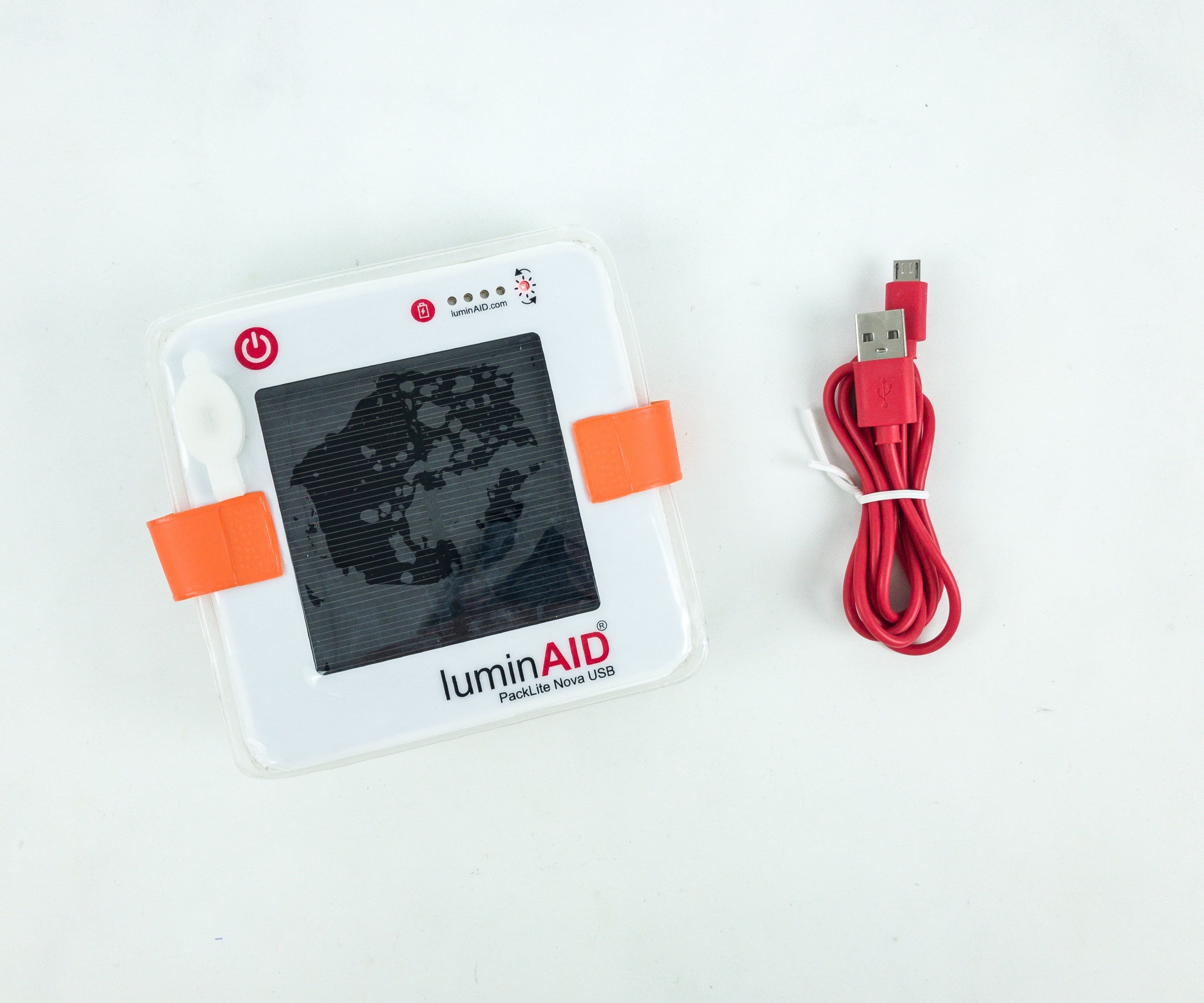 The kit includes the inflatable solar-powered lantern and a USB connector for charging.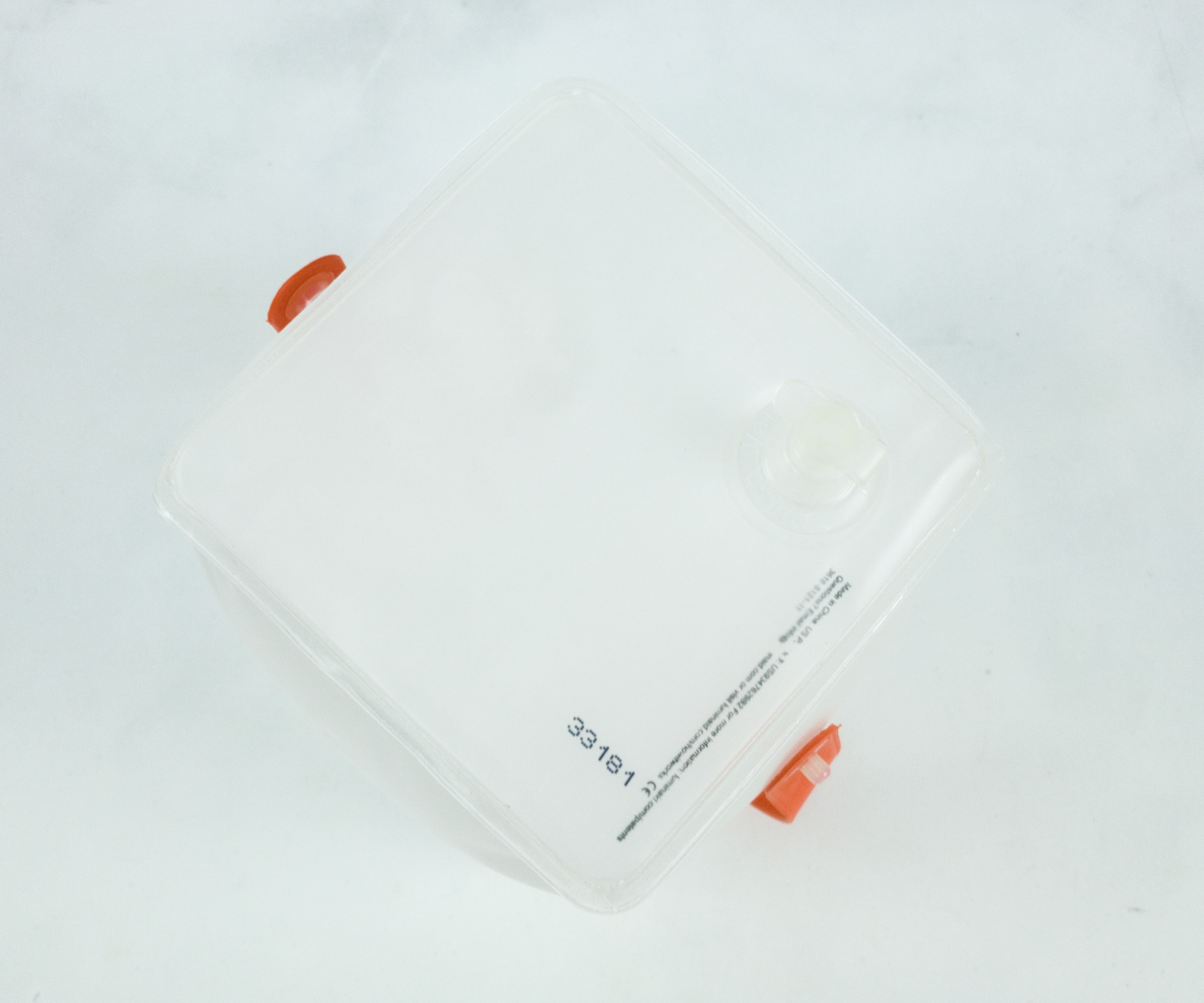 This lantern is so handy! It is designed to twist flat to under 1 inch thick for easier transportation and storage. The lantern also comes with an adjustable strap, making it easy to carry or hang.
Though it's lightweight and portable, this lantern is quite durable too. It is made from heavy-duty, rugged TPU to endure tough environments. It is also 100% dustproof and waterproof, which can be submerged up to 3 feet underwater.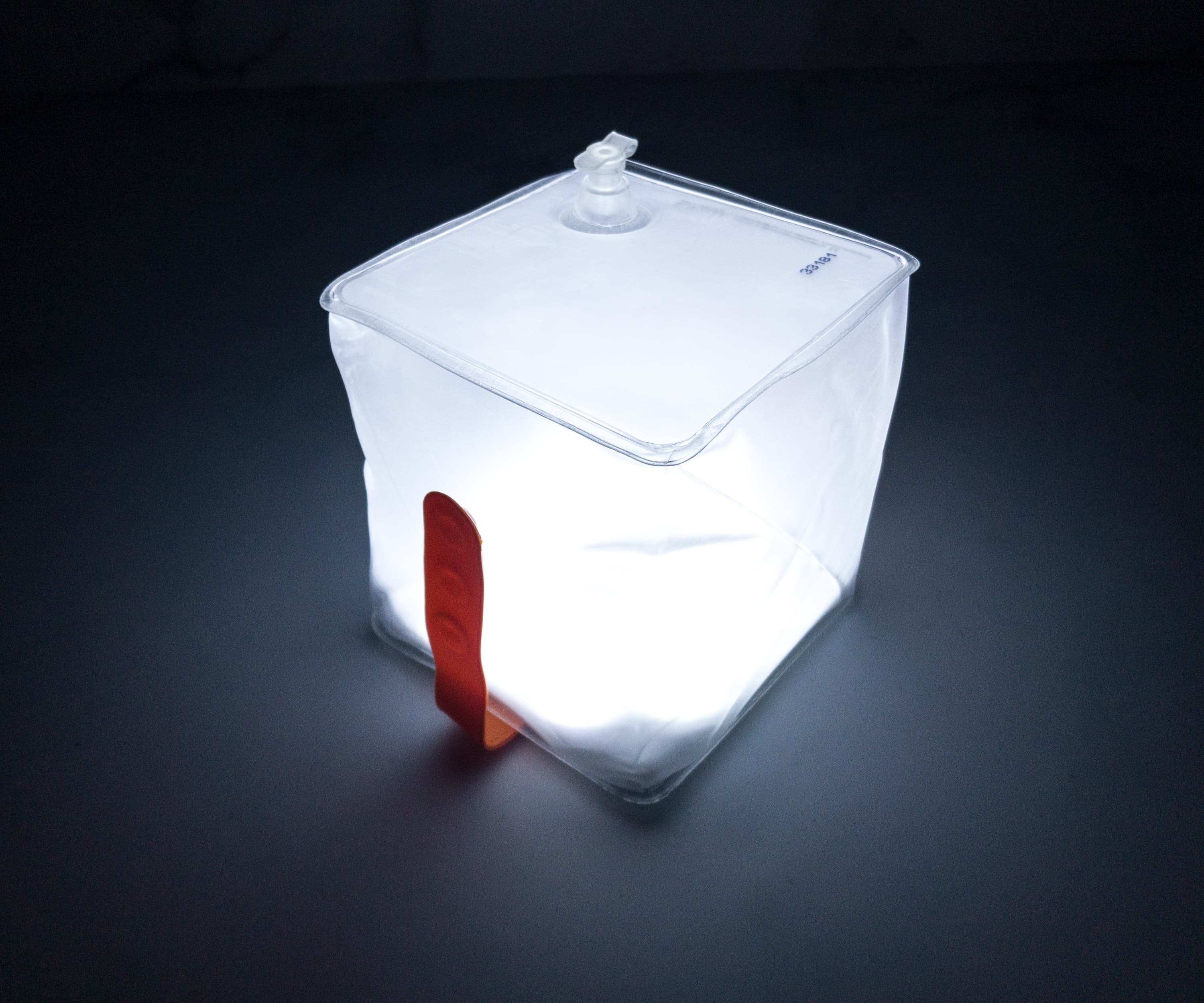 This lantern is perfect for camping, hiking, and for emergency purposes. It never heats up and gets hot, so it's completely safe to use in tents, sleeping bags, and together with the kids.
I'm all geared up for another outdoor adventure! SCOUTbox is always packed with useful tools and gears and this month I even got unique items like the book and the sock. I appreciate everything inside this month's box, most especially the inflatable lantern. It's so versatile too, as it can be used almost in any occasion. Tailored to every outdoor enthusiast, this subscription is really worthy of a try! They never fail to come up with fun themes too!
What do you think of this month's box?