We have the full spoilers for the Volume 1.4 Oui Please Homme coming this Summer 2019!
DEAL: Get 30% off and FREE Shipping on any Oui Please boxes. Use code Bonjour30 at checkout!
Volume 1.4 Summer 2019 Spoilers: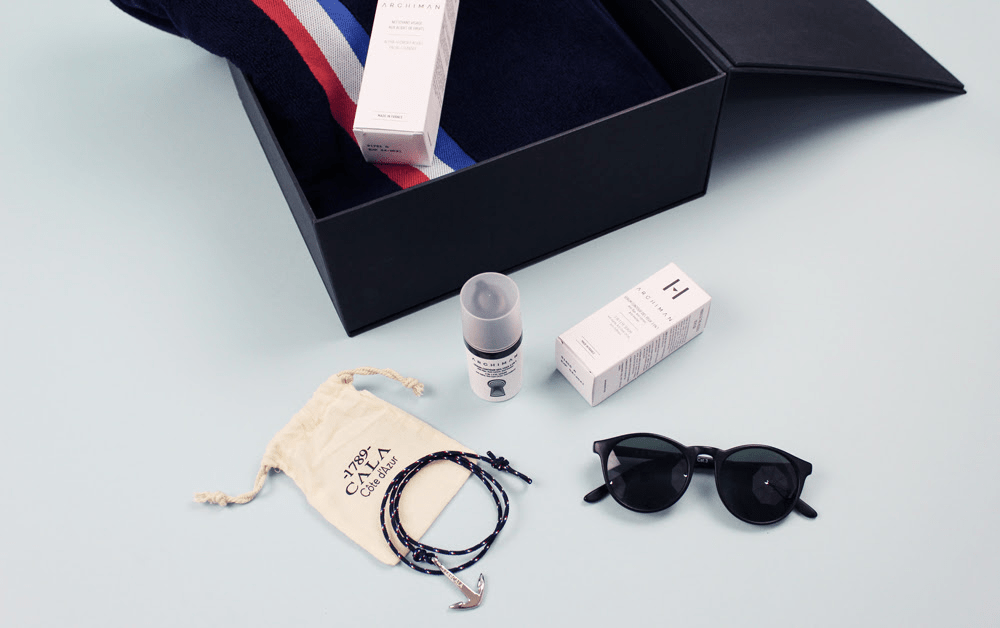 #C The Retro Glasses
Gex Swim Trunks
Archiman 3-in-1 Eye Serum
Arcy T-Shirt
Cala Large Beach Towel
Cala Anchor Bracelet
Mistral Luxury Soap
Cookut Miam Crepe/Pancake Shaker
What do you think of Oui Please Homme?