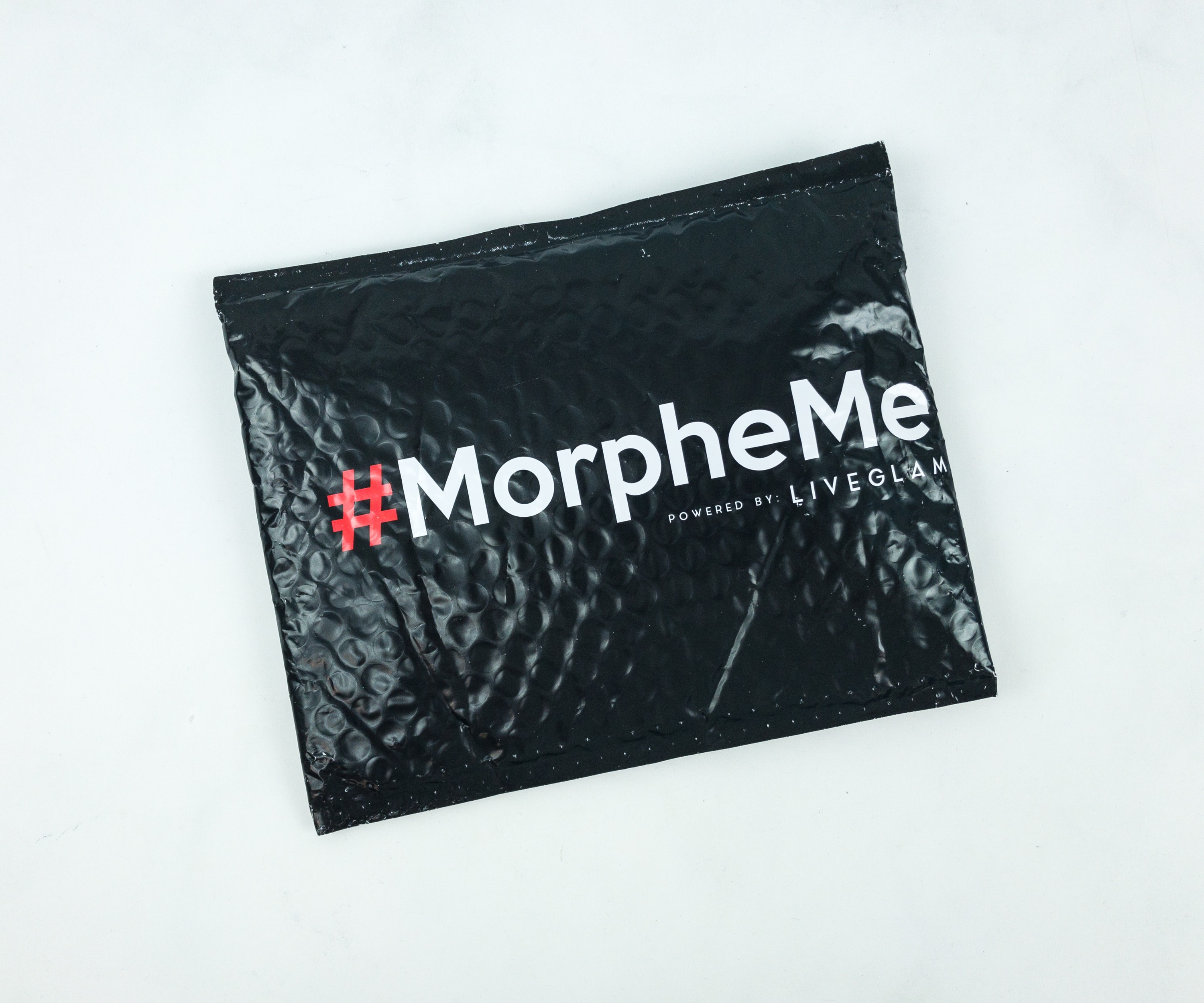 MorpheMe is a monthly makeup brush subscription that promises at least $30 worth of Morphe brushes each month for only $19.99. This is a great way to quickly build up your brush collection! You can sign up for a 1, 6, or 12-month subscription and all subscriptions automatically renew until you cancel.
DEAL: Use this link to get a free brush with any MorpheMe subscription plan. You'll also save $10 on a 6-month plan or get a free month ($20) with an annual subscription!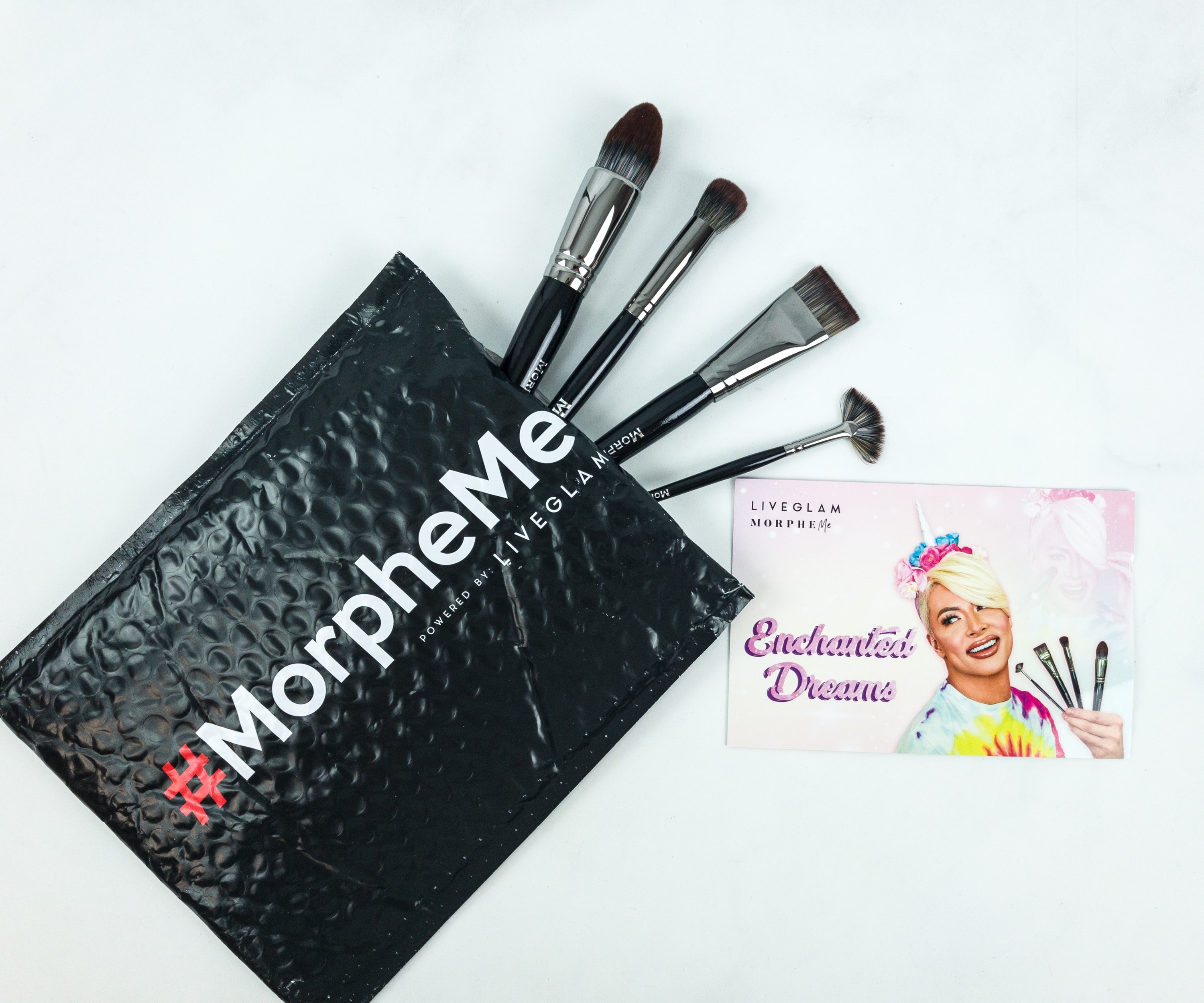 The brushes arrived in a padded mailer. MorpheMe sends 3-7 brushes per month and they state that the total value will be at least $30.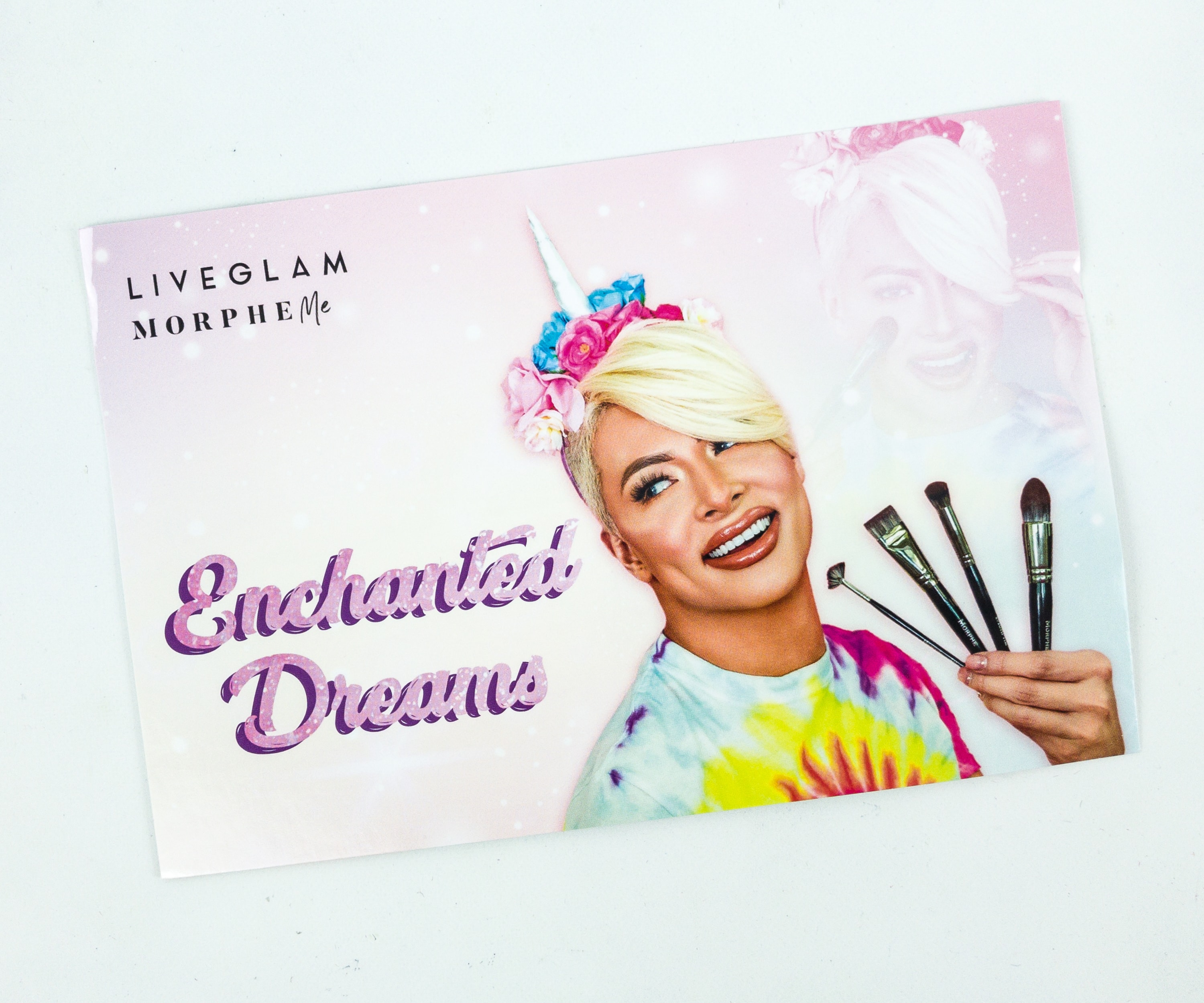 This month's theme is Enchanted Dreams.
There's also a short message from MorpheMe. They offer a rewards program and you can exchange your points for extra brushes, makeup, etc. The flyer showed which brushes were in this shipment and featured a hint about using them but you have to go to their website for the full details. LiveGlam also puts out a monthly video on their blog that shows different ways you can use your monthly brushes. They are really good at demonstrating that each brush can have multiple uses.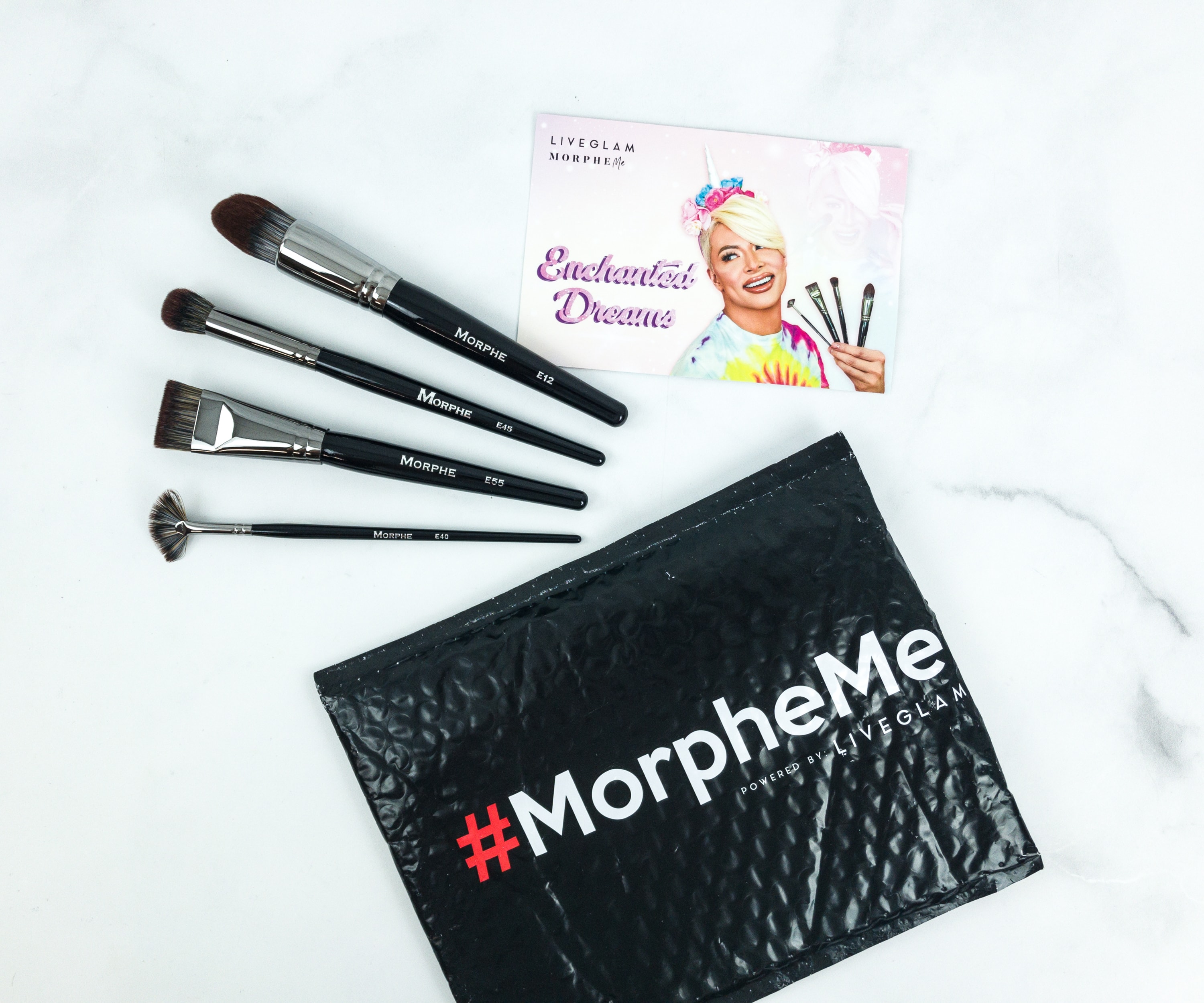 All the brushes from May 2019 MorpheMe!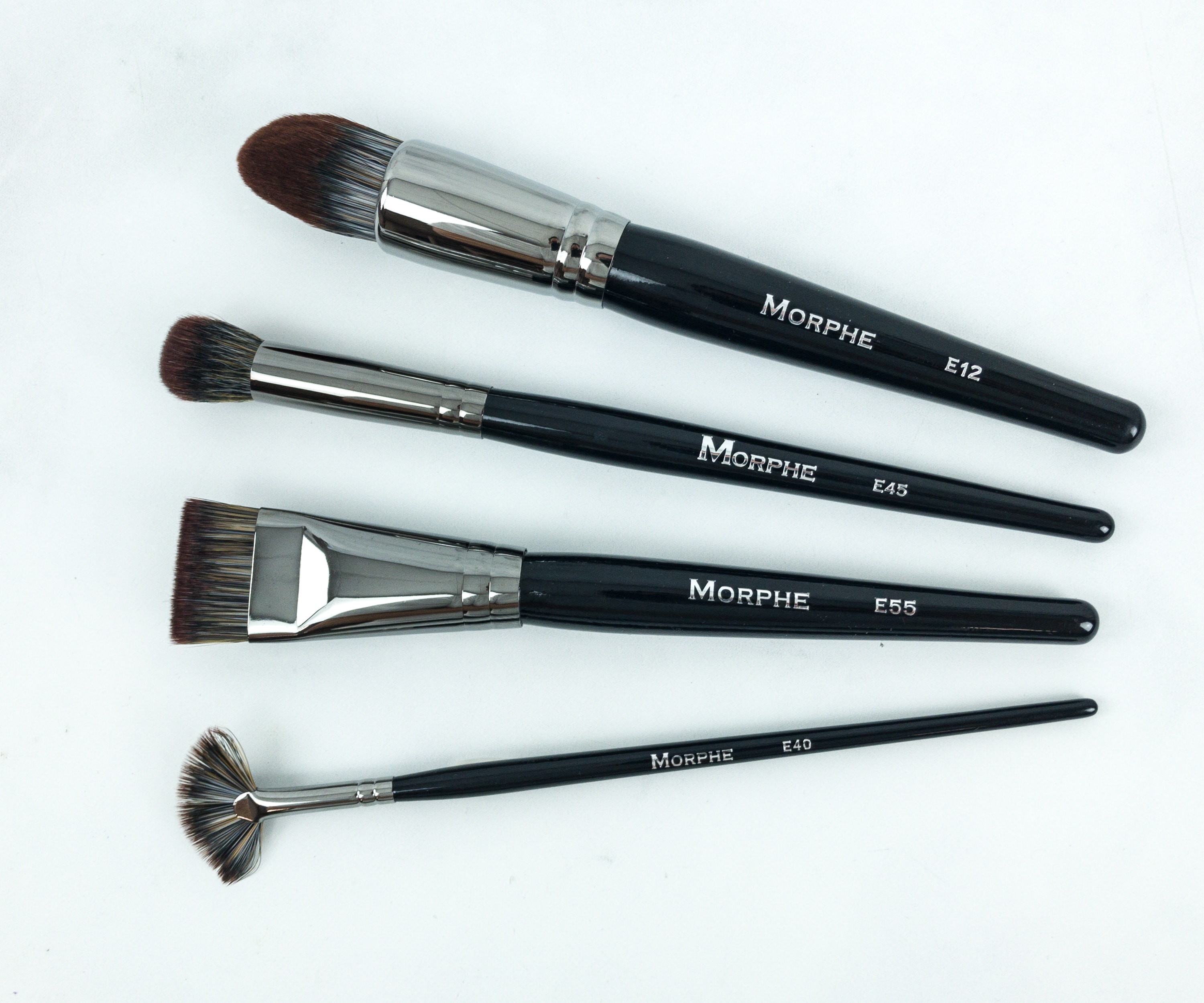 Four power brushes in one pack!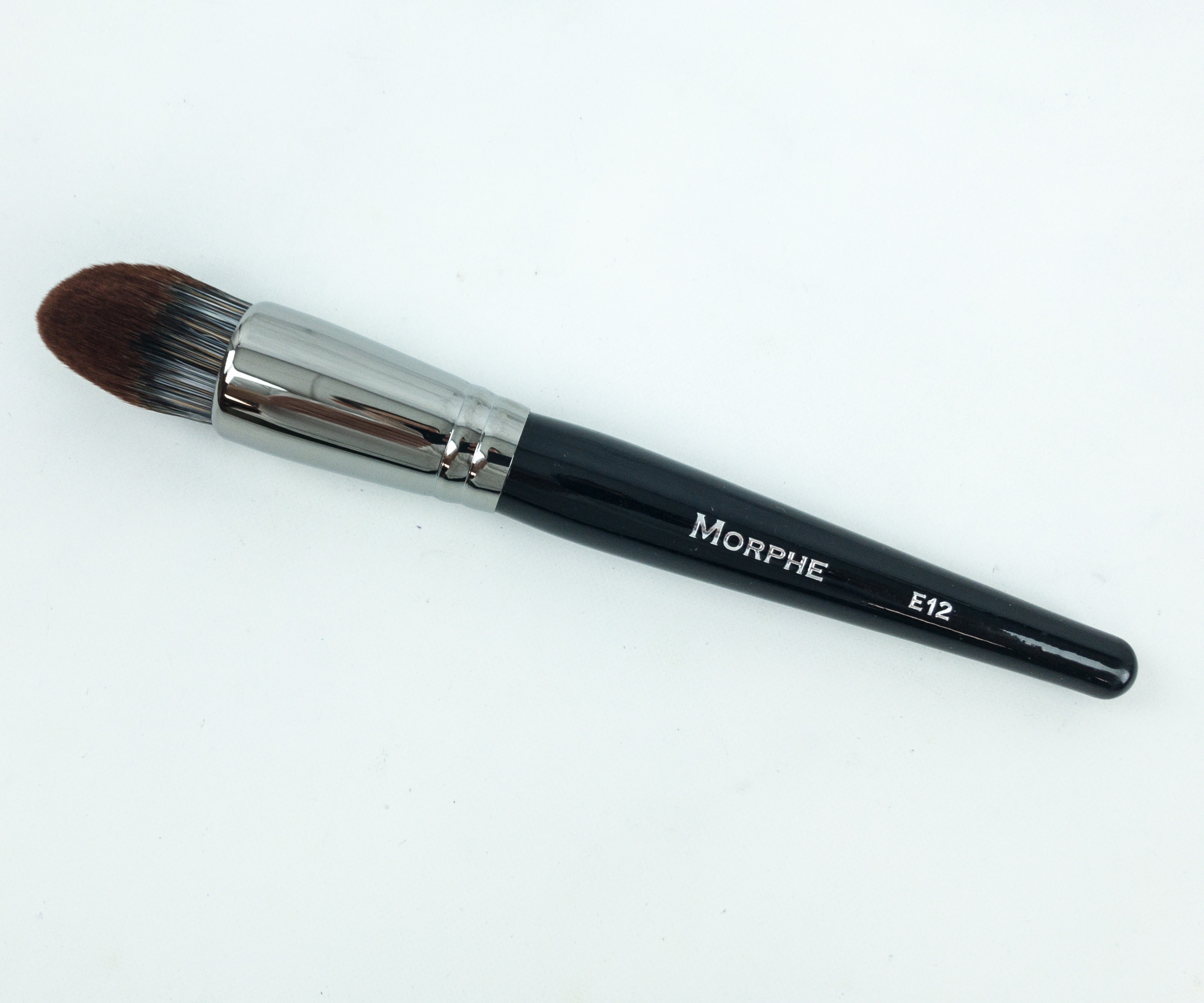 E12 Pointed Fountain/Buffer Brush. Designed with a pointed end, this brush is perfect for applying foundation and concealer. It can reach into all areas around the face even under the eyes and around the nose.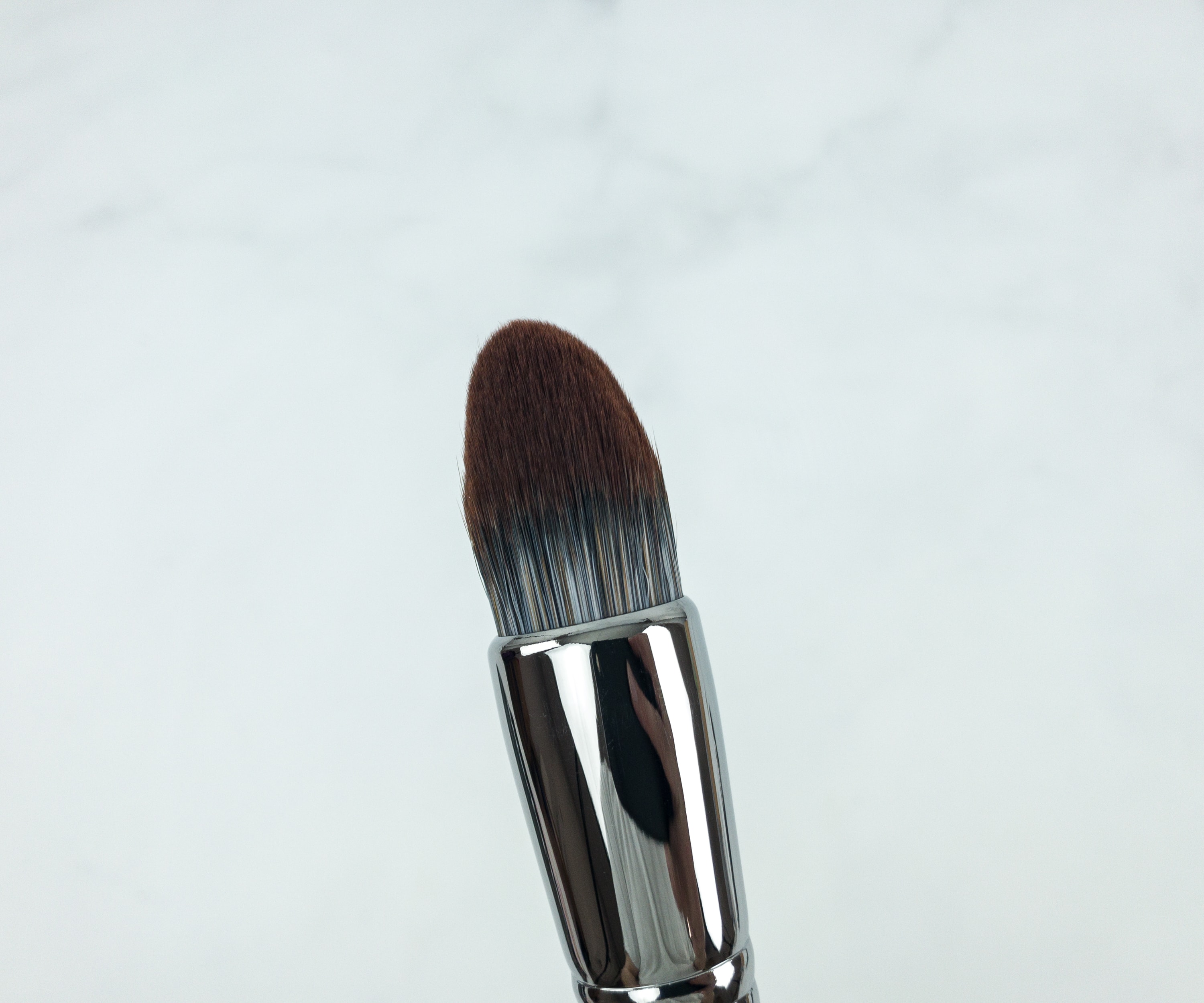 It's made of synthetic bristles. The tapered tip helps produce an even, flawless finish.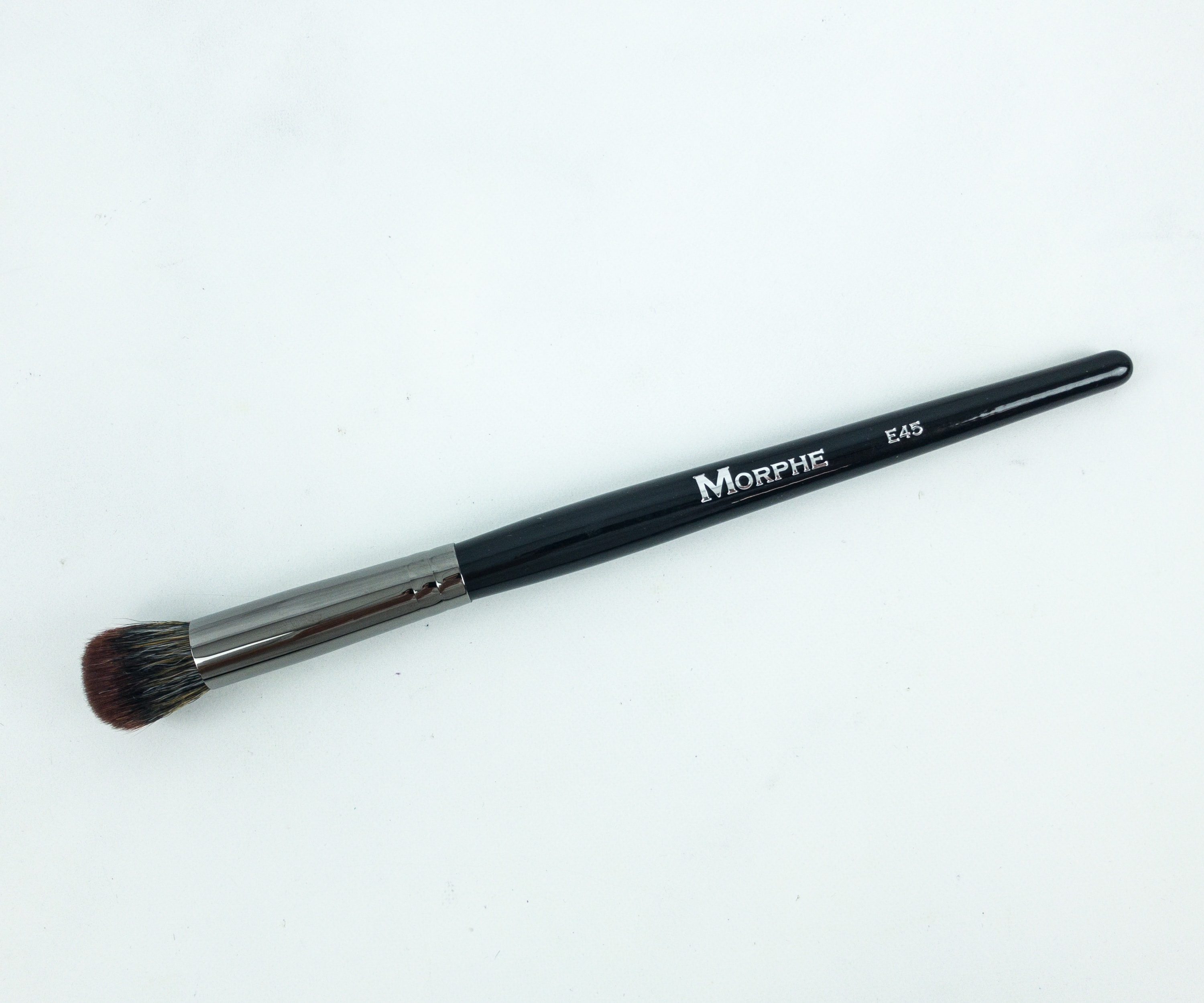 E45 Mini Detail Contour. This soft, dense brush is specially created to make eye concealer and cream contour application quick and simple as possible.
Its bristles are made with natural goat hair, shaped uniquely for a much detailed work around the hollows of the cheek and along the perimeters of the face.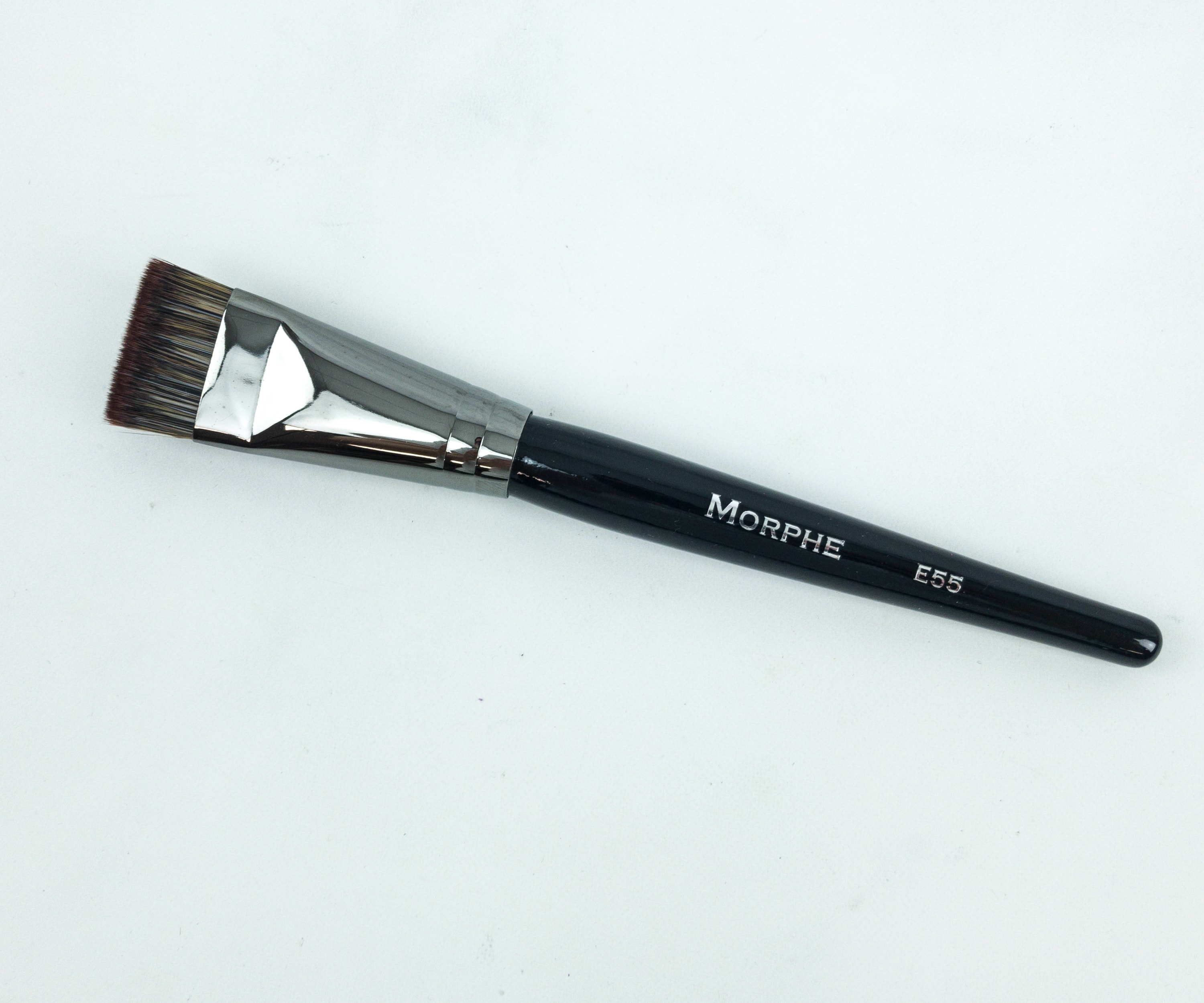 E55 Pro Flat Contour Brush. This flat contour brush creates a clean and precise definition. It's great for applying cream products for nose and cheekbones contouring as well as stamping powder over the top.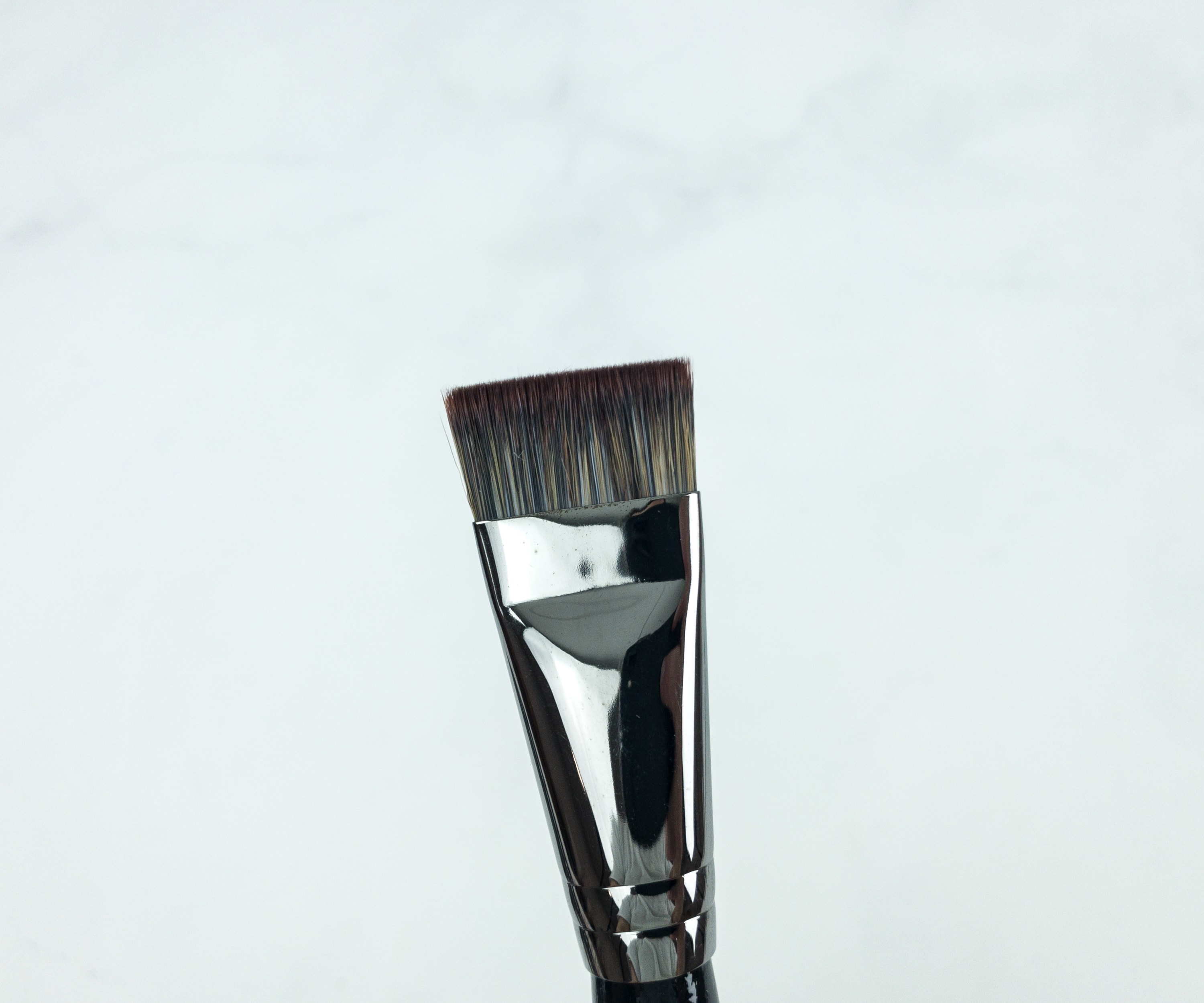 With its short, flat synthetic bristles, I can achieve enviable, sculpted features! It's also sturdy, but soft to the touch so my skin didn't get irritated at all.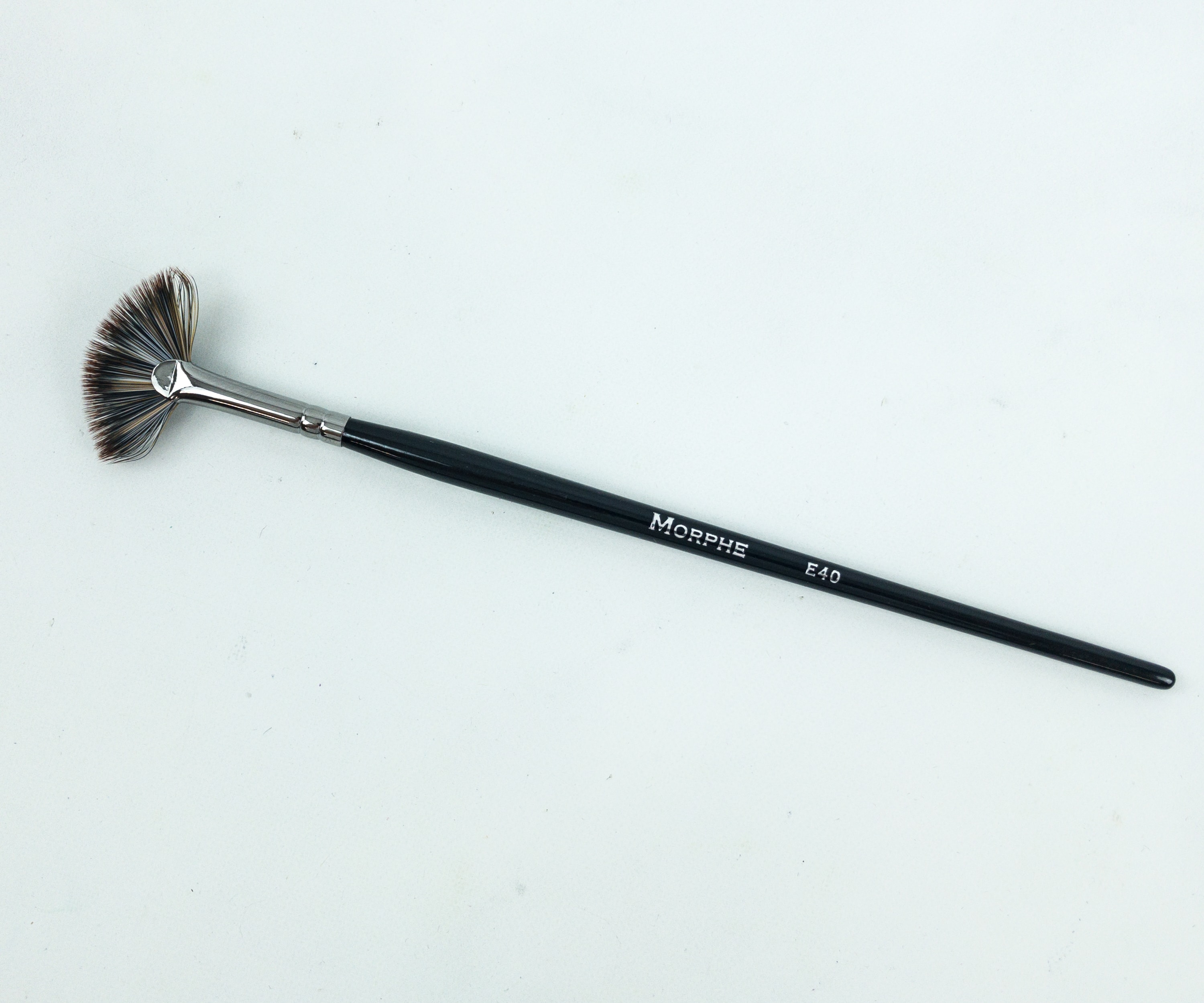 E40 Eyelash Fan Brush. Whether putting mascara or going for a brow bone highlight, this fan brush is convenient to use. It has just the perfect shape to fit in steep, narrow areas and evenly distribute the product.
What its fan-shaped, stiff, tiny bristles really do best is to coat each strand of the lashes with your favorite mascara from the roots to the tips! It also separates the lashes, giving them a perfect fanned out and voluminous look!
All these high-end brushes are incredibly soft on the skin. They are very easy to clean and handle as well. They truly provide a hassle-free makeup application. I can also tell that they were designed with every attention to detail. There's no doubt that Morphe produces the best set of makeup brushes and I love getting them automatically every month!
What do you think of MorpheMe brushes?