MeUndies makes the most fun and comfy modal underwear (for both women and men!). They are my favorite underwear of all time and they are available via a monthly subscription. Ladies undies are $14 per month on subscription, men are $16, and socks are $8.
FYI, you can buy the underwear just like at a store, no subscription required, but having the subscription gives me an automatic prompt (in the form of an awesome new pair of undies) to toss out a pair of ratty old undies once a month. Read what our reviewers think of the undies and try a pair out!
DEAL: Save 15% on your first non-subscription order with coupon code MEFAM15.
There are 4 women styles from which to choose and 5 men's styles.
Previously, the subscription was only for the design of the month – but you can now select classic or bold colors if that's your jam, as well as opt for different colors or patterns. You can pre-emptively reserve pairs in your account and even get socks!
Everything in the bag!
This month's boyshort design is called OMG Brunch! As you can see, the print includes some eggs, waffles with syrup, bacon, and coffee.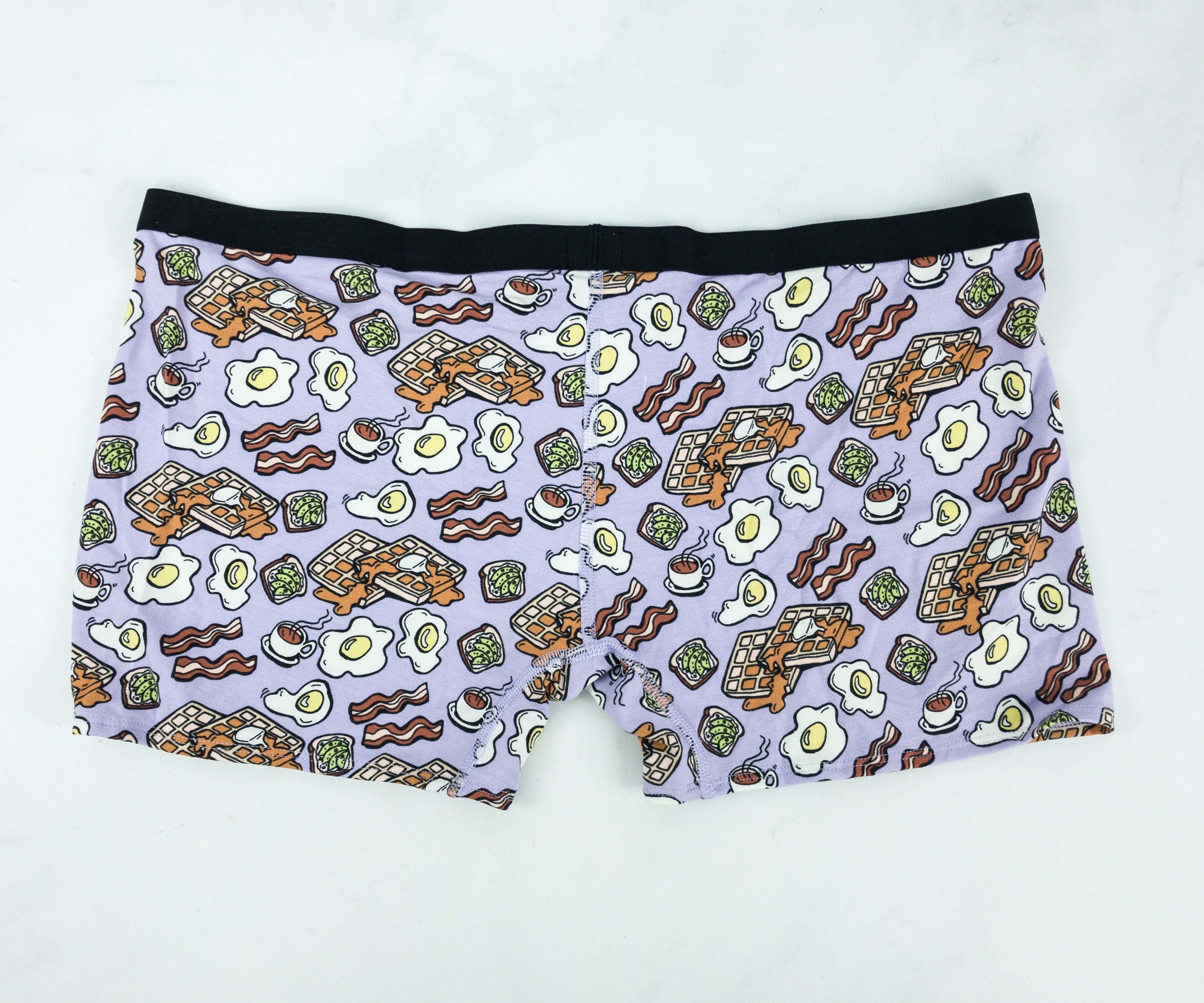 What I like about this kind of undie is that it has a little more coverage compared to a cheeky brief or a bikini. Also, the undies are made of 92% MicroModal®, and the rest is of elastane. The material is softer than cotton, which makes it comfy yet durable. The elastic band is a winner too, as it makes it easy to wear and take off!
First of all, this month's featured underwear's print has got me so good! It's really colorful, playful, and fun, I love it! Aside from the fact that the underwear is really comfy and the material is fantastic, the way they present the item is really awesome! The pieces they send me are not just stylish, but they also suit my preferences when it comes to lingerie choices. One thing that I am looking for this kind of clothing items is the fit, and they make it perfect, it's like they're tailored just for me! Well, that made me always look forward to the next undies arriving at my door!
Have you tried MeUndies? What did you select this month?