SnackFever is a monthly subscription box that delivers all your favorite Korean snacks, as well as other hard-to-find Korean treats. Each month, subscribers will get 5 to 12 Korean snacks and treats, depending on their subscription. Snack Fever is available in three boxes, the mini box, the original box, and the deluxe box, and subscriptions are $12, $22, and $35, respectively, every month.
NOTE: Starting the February 1st, Snack Fever will be having some changes on their subscription, including a Loyalty Rewards Program, new Original and Deluxe boxes, and a new shipping schedule. You can read more about the changes here.
DEAL: Save $3 off your first box (Mini, Original, Deluxe). Use coupon code HELLOSUB3.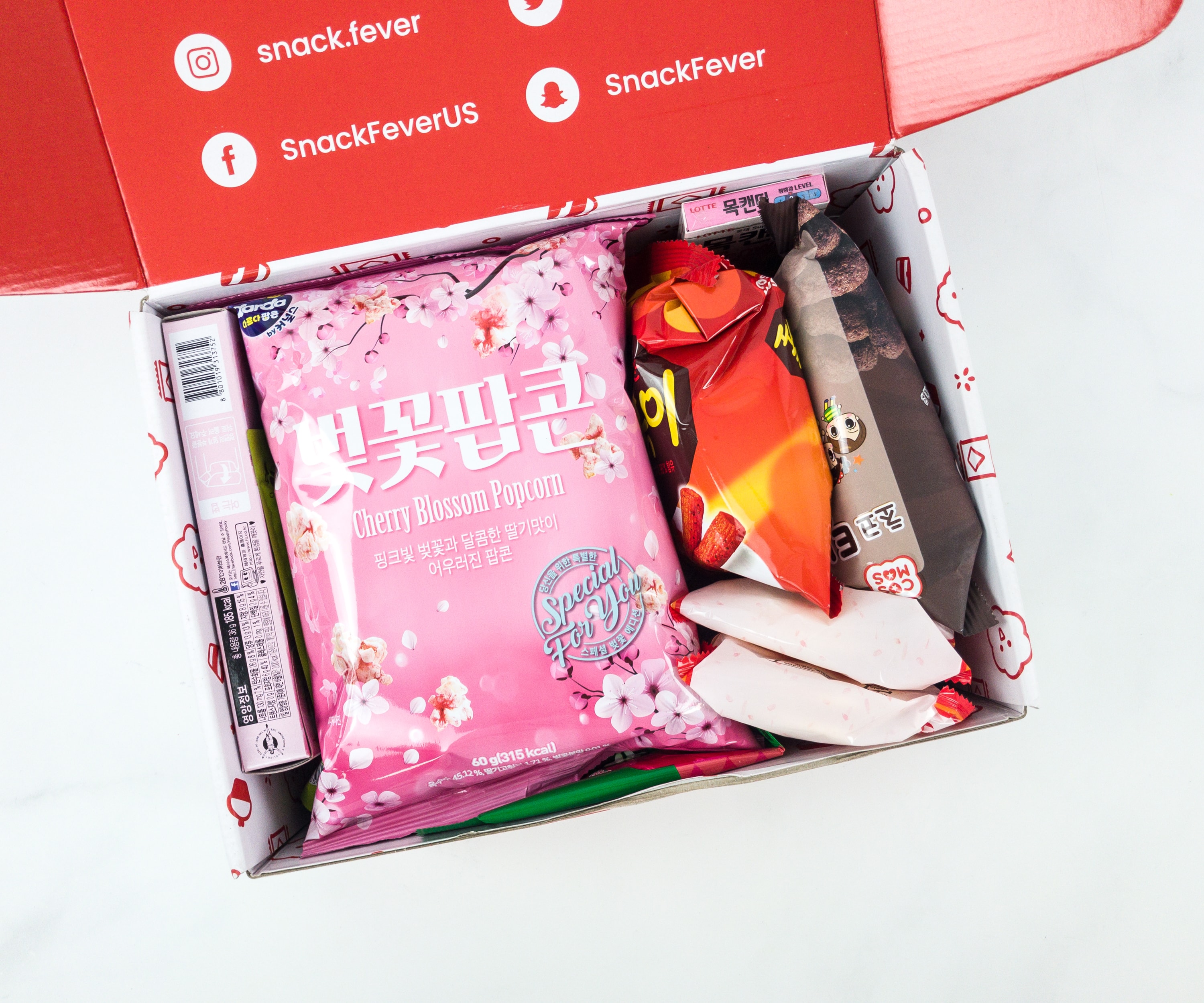 Yum! We're excited to try all of these out!
Each month, Snack Fever includes an adorable sticker related to the theme.
March 2019 theme is UNDER THE CHERRY BLOSSOM!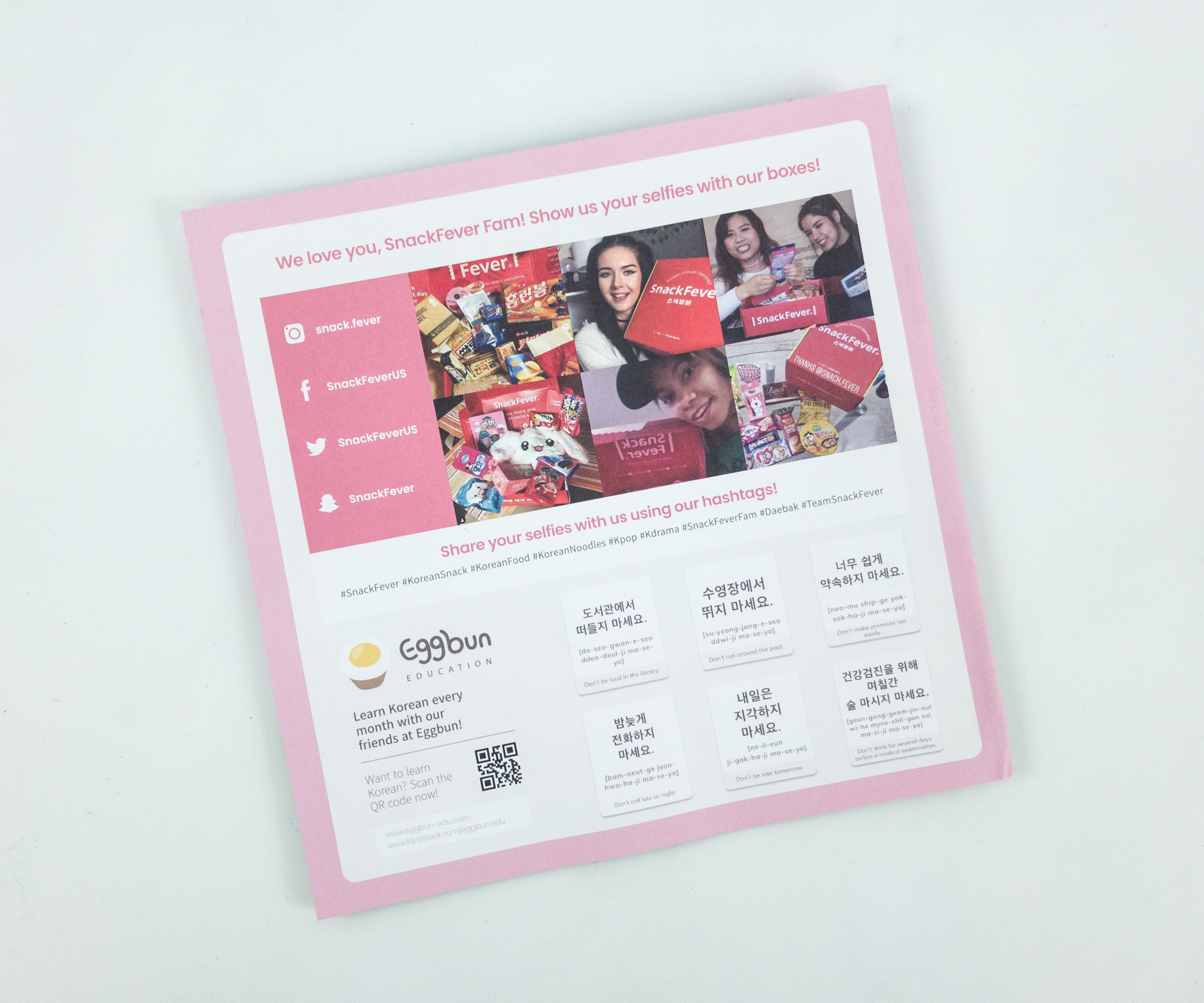 The booklet features selfies of subscribers with their Snack Fever boxes, as well as some Korean vocabulary words.
Of course, there's also a list of all the items in the Snack Fever Mini Box, Original Box, and Deluxe Box.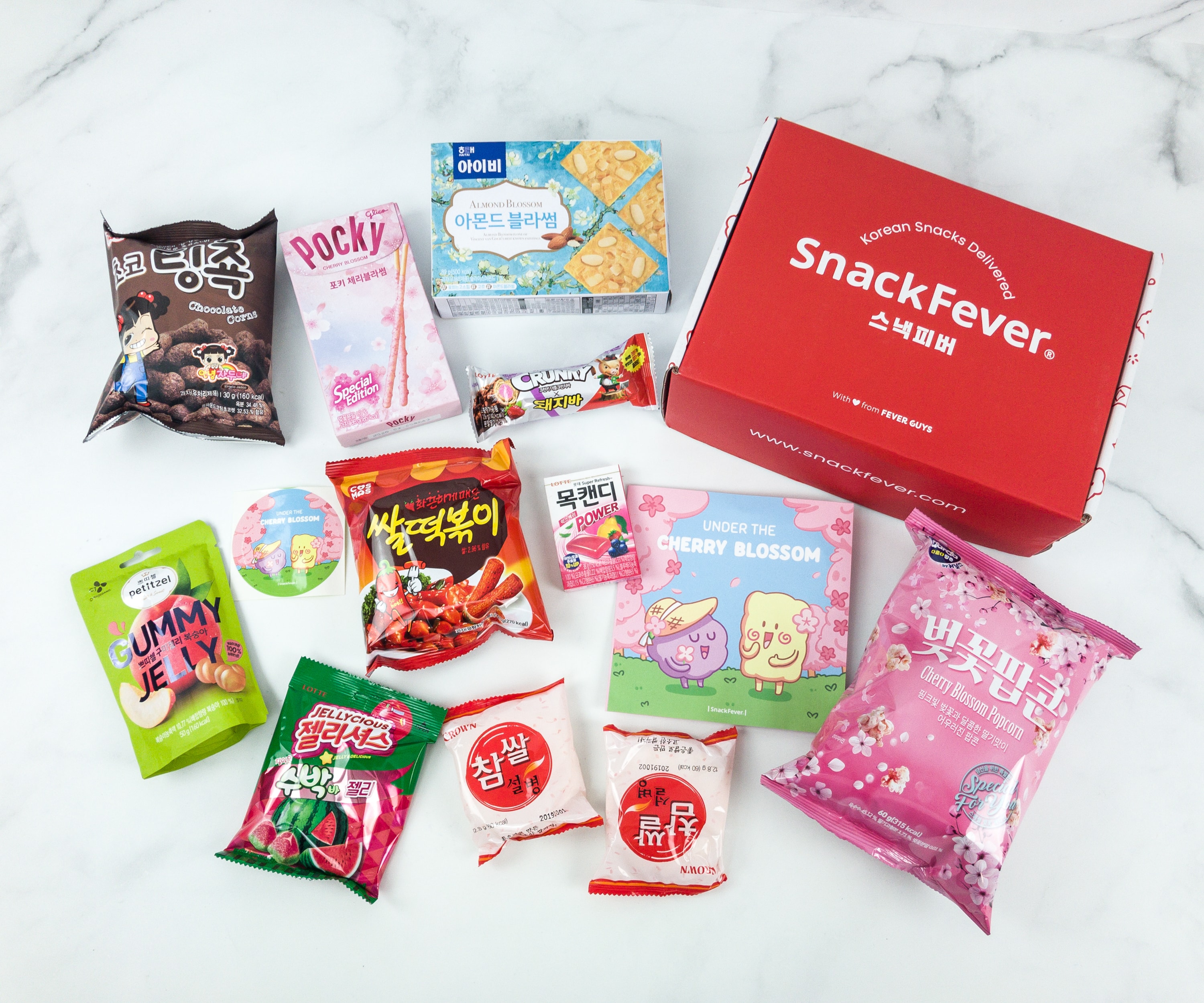 Here are the full contents of the Original box. To see all of our SnackFever reviews including the big box, click here.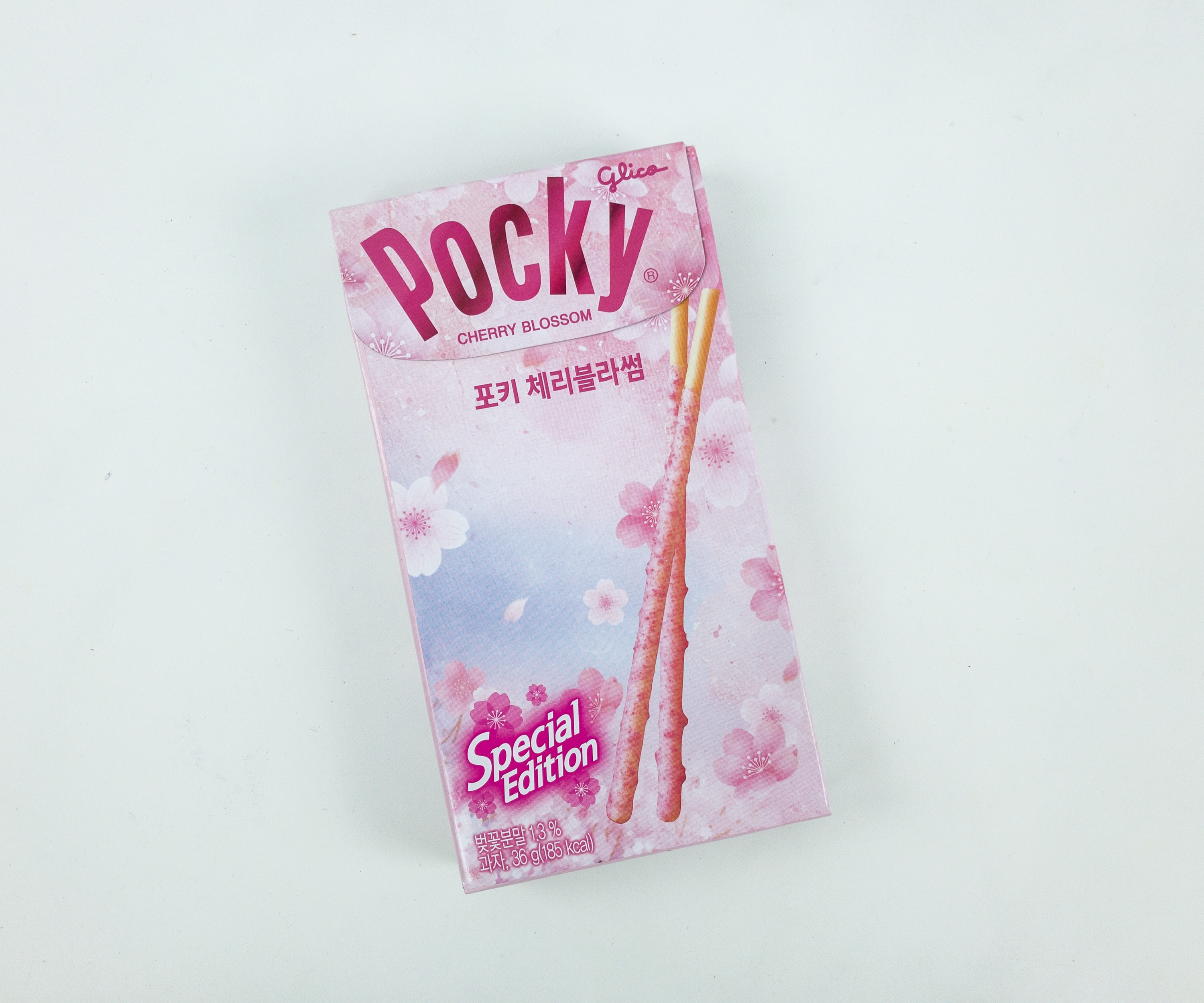 Cherry Blossom Pocky. It's a limited edition version of Pocky! The delicious and crunchy pretzel sticks are covered with creamy cherry blossom-flavored coating instead of the usual chocolate.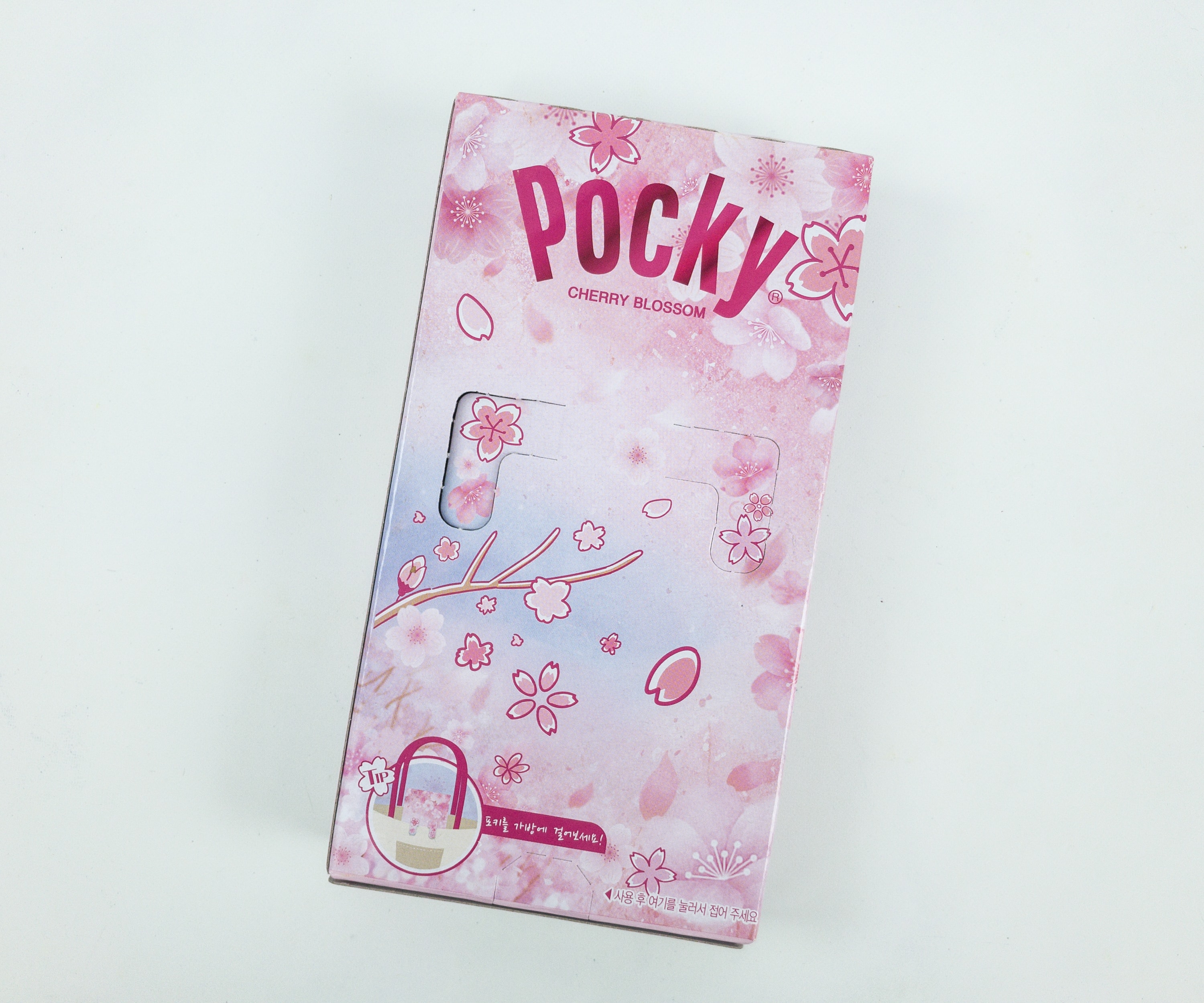 It's indeed special, as the texture and taste were really great and quite addicting too. You can also lift the perforated portion of the box and use it to attach it to your bag.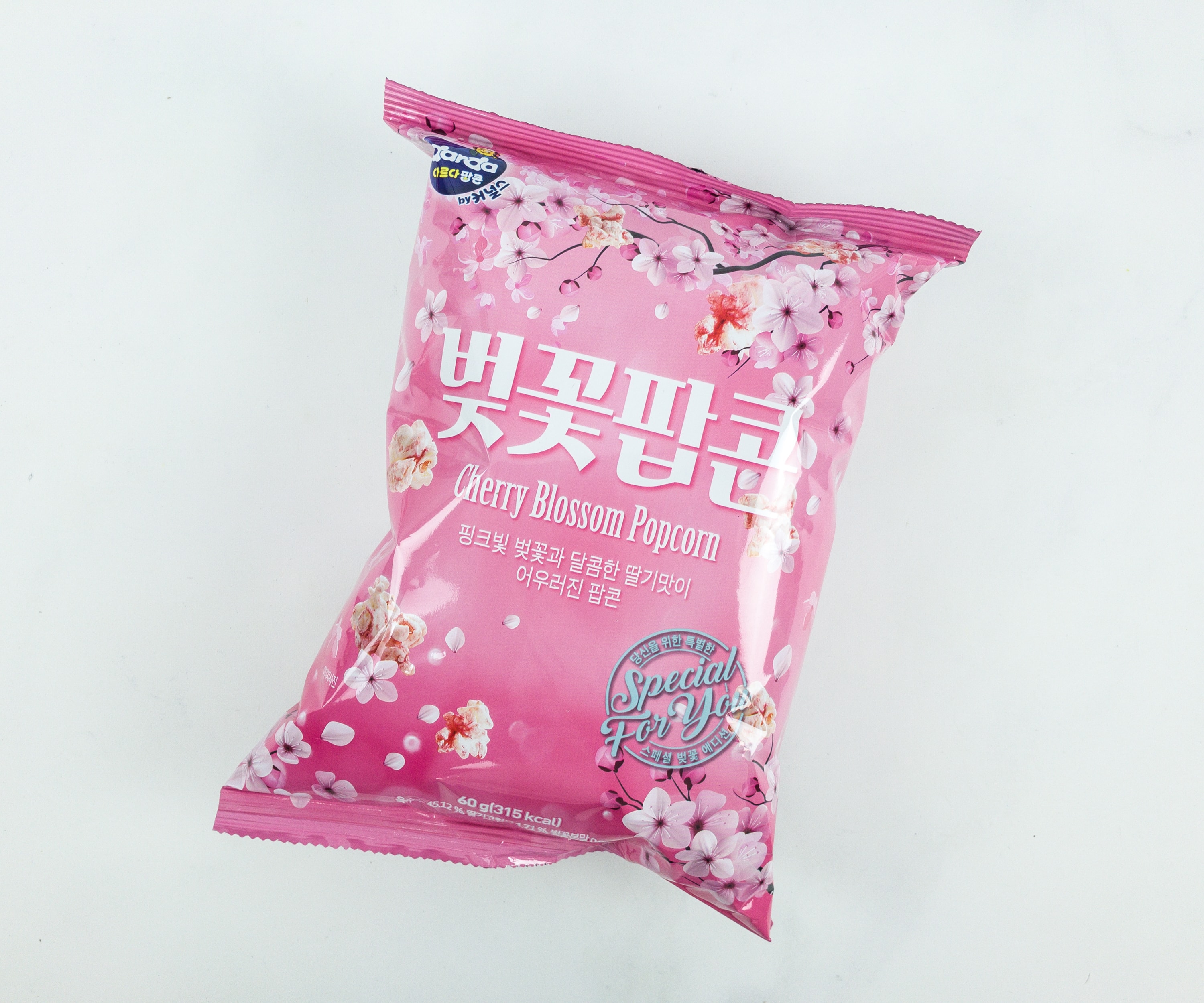 Cherry Blossom Popcorn. We got another cherry blossom-flavored snack and this time, it's a bag of popcorn. The sweet flavor of cherry blossoms blended really well with the chewy yet crunchy texture of popcorn.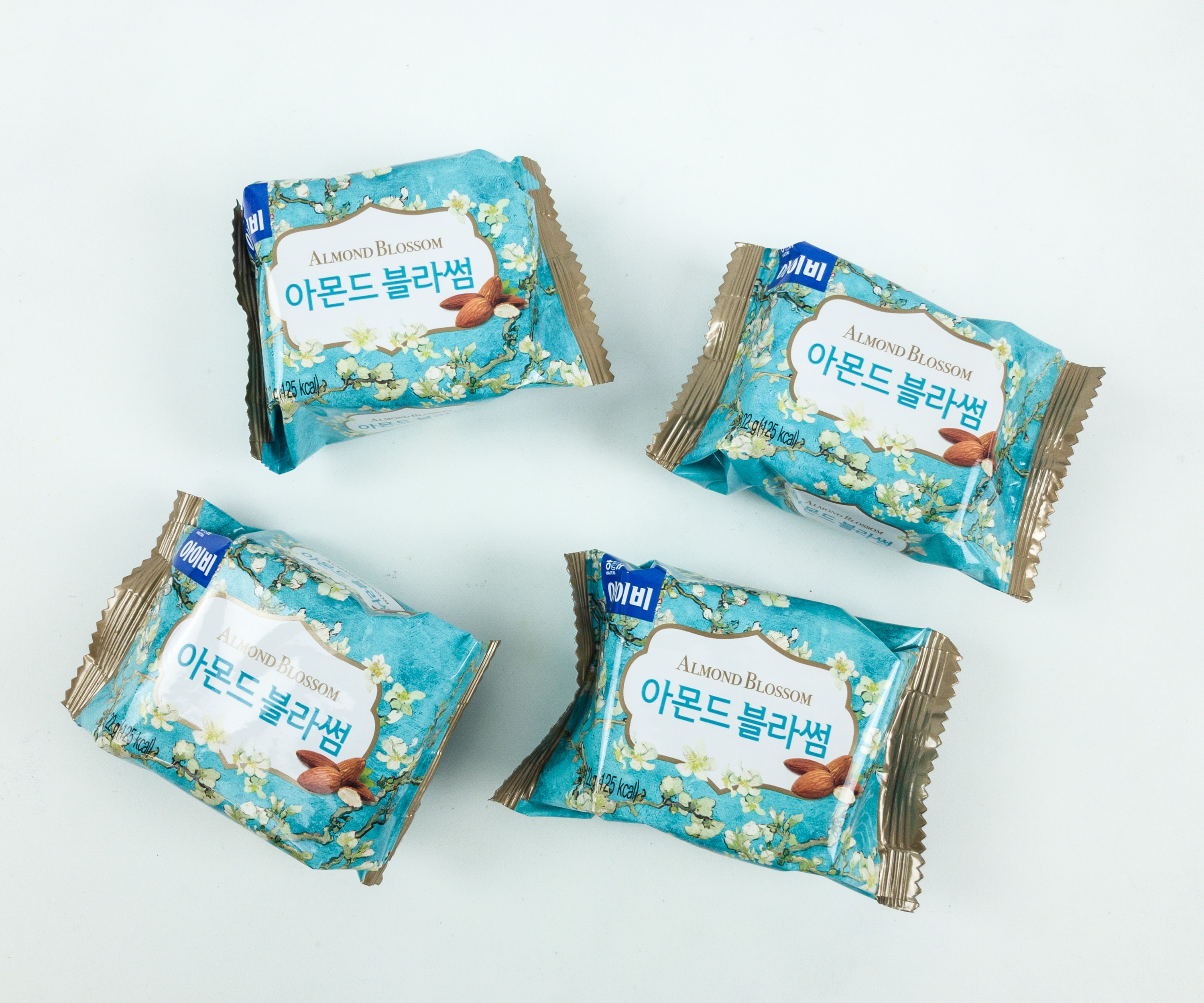 Ivy Almond Blossom. The packaging of this snack is inspired by Almond Blossom, one of Vincent Van Gogh's best-known paintings. Inside the box are 4 individually wrapped cracker packs. Each crispy cracker has a sugary coating and almond slivers. They're a bit sweet and super crunchy, it makes a good pairing together with a cup of coffee or tea.

Petitzel Peach Gummy Jelly. These peach-flavored gummy candies are juicy and refreshing. Each piece is also shaped like a peach! How cute!
Mix Berry Candy. Known as "mok candy" or throat candy, this lozenge helps relieve sore throat with its refreshing flavors. We got it in mixed berry, which includes blueberry and strawberry, as well as pear. It's definitely soothing. I love that they were able to come up with such dry throat relievers minus the awful taste that usual herbal candies have!
Jellyscious Watermelon Jelly. These jellies are fruity and chewy. If you're a fan of watermelon, then you'll probably love this one too. It makes a delicious lunch box treat!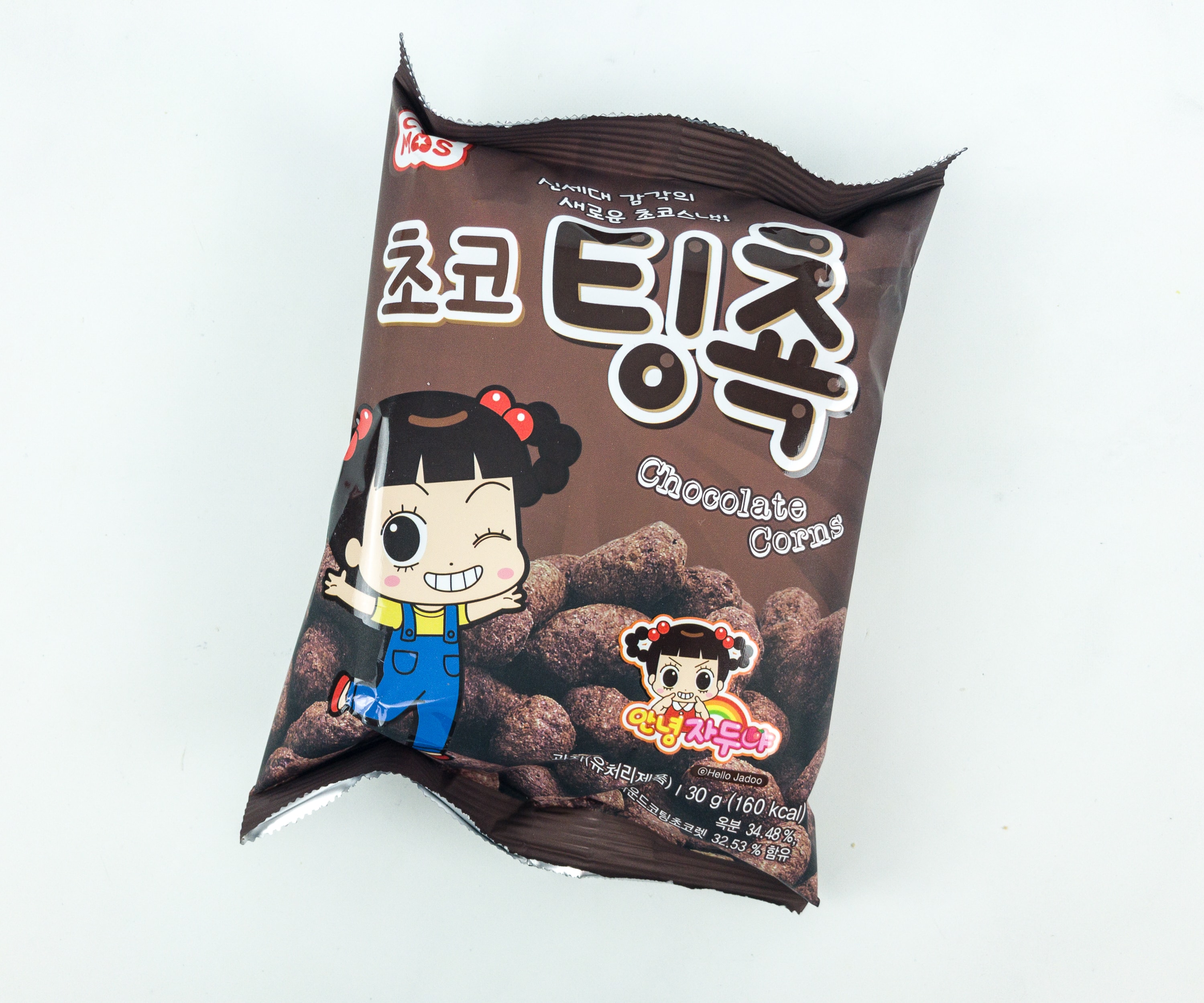 Cosmos Ting Choco. It's a snack made with corn puffs and flavored with chocolate to make it more mouthwatering. Each piece is light, sweet, and airy. Definitely a hit with the kids!

Crown Chapssal Rice Crackers. These Korean rice crackers are made from rice, palm oil, and potato starch, then topped with sugar and salt. Crunchy and savory, they make a delicious on-the-go snack.

Tteokbokki Rice Treats. If you are into spicy snacks, this Korean rice cracker is a must-try. They're cylinder-shaped white rice crackers blended with spices and seasonings to bring you the spiciest flavor similar to that of tteokbokki or stir-fried rice cakes.
Double Crunky Bar. This chocolate bar features layers of crispy wafers with rich creamy strawberry fillings. It's also coated with yummy milk chocolate mixed with crunchy chocolate bits. It's the ultimate sugar rush and I thoroughly enjoyed it!
Korean snacks are fun and interesting, and Snack Fever never fails to send us the best ones! As usual, we loved the variety of snacks, which ranges from sweet to spicy and everything in between. This month's box even includes limited edition flavors like the cherry blossom-flavored Pocky and popcorn. All in all, we're satisfied with the treats and we can't wait to discover more delicious Korean snacks in future boxes! This subscription is really a great way to know more about Korea through snacking!
Have you tried Snack Fever?