Love with Food Tasting Box sends 6+ surprise snacks from various healthy snack brands each month. It's an ideal sampler pack to jumpstart healthy snacking and to help you discover the most innovative food brands. This monthly snack subscription promises to only include snacks made with real ingredients and no added chemicals. The Tasting Box is $9.99 a month. Love with Food also offers other snack boxes such as Gluten-free and Deluxe.
DEAL: Get 40% off your first box with this link!
LIMITED TIME: Get your first classic tasting box FREE and just pay $4.99 shipping! No coupon code needed – just use this link to subscribe.
As always, the box is full to the brim!
This month's Love with Food theme is GOOD FOOD GOOD MOOD.
With every snack box delivered to you, Love With Food donates at least one meal to a family in need.
Everything in my box!
Also included in the box is a $10 discount card from MUD\WTR.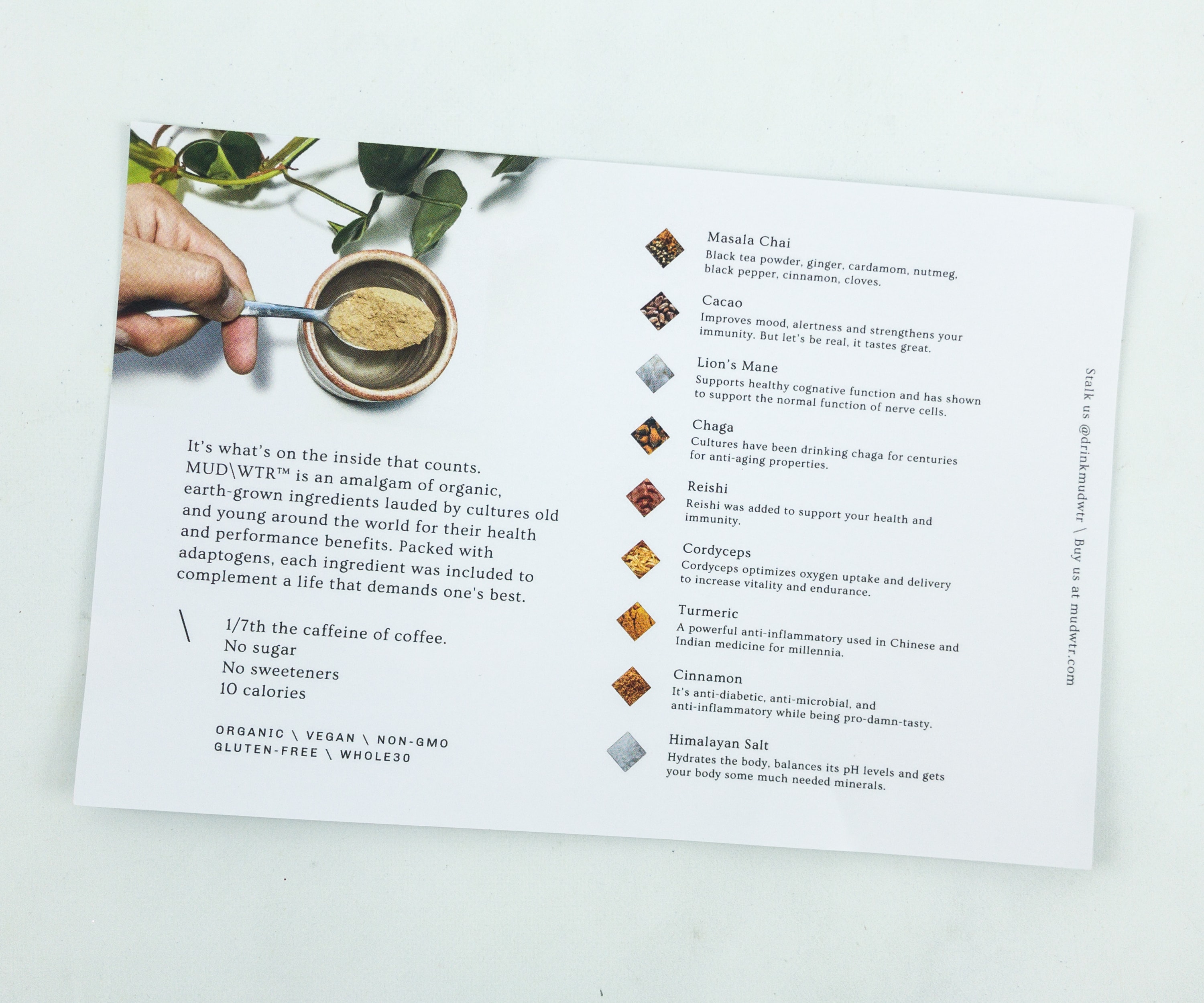 Featured at the back of the card are some essential information about MUD\WTR, like its ingredients and benefits.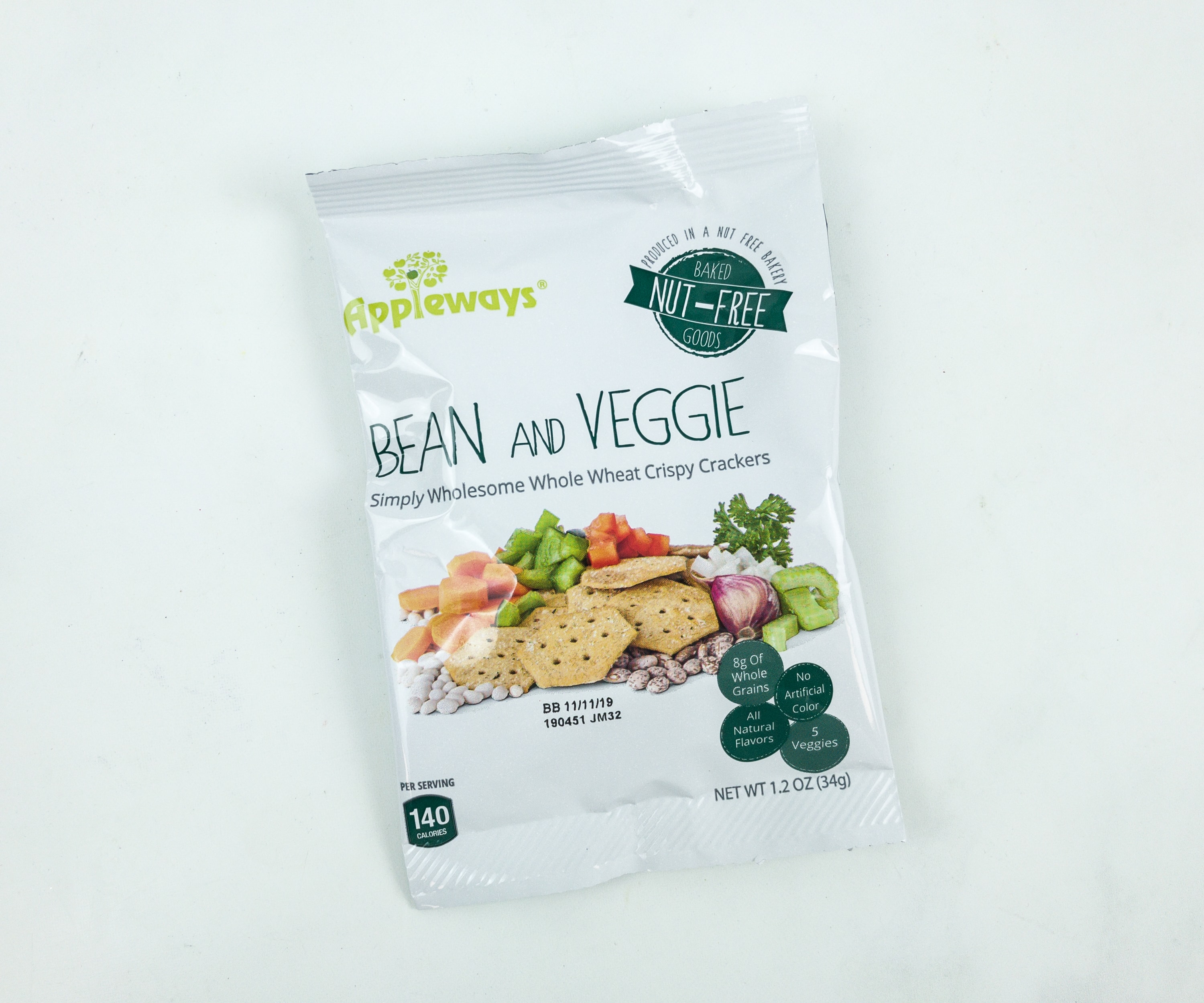 Appleways Bean & Veggie Wheat Crispy Crackers ($0.83) It's a pack of hearty and wholesome crackers made from all-natural ingredients and flavors, with no trans fat and preservatives included. It tastes so good, your kids would definitely not know it's made of veggies. Also, it was created in a nut-free facility.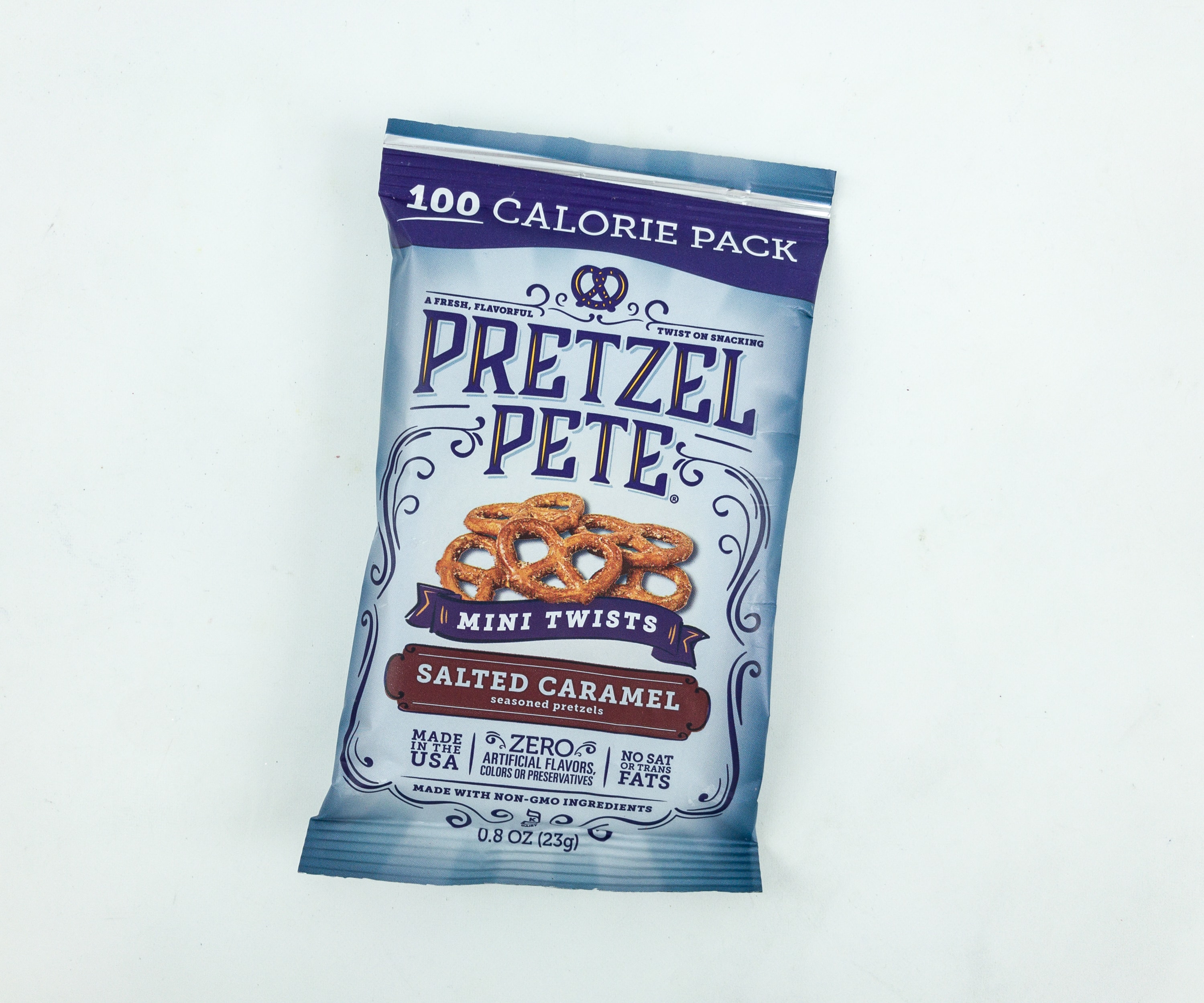 Pretzel Pete Salted Caramel Mini Twists ($0.88) These pretzel twists don't contain any artificial flavors, colors, preservatives or GMO ingredients. I love its briny flavor that complements the sweet taste of caramel. It also features a satisfying crunchiness that will definitely keep you munching!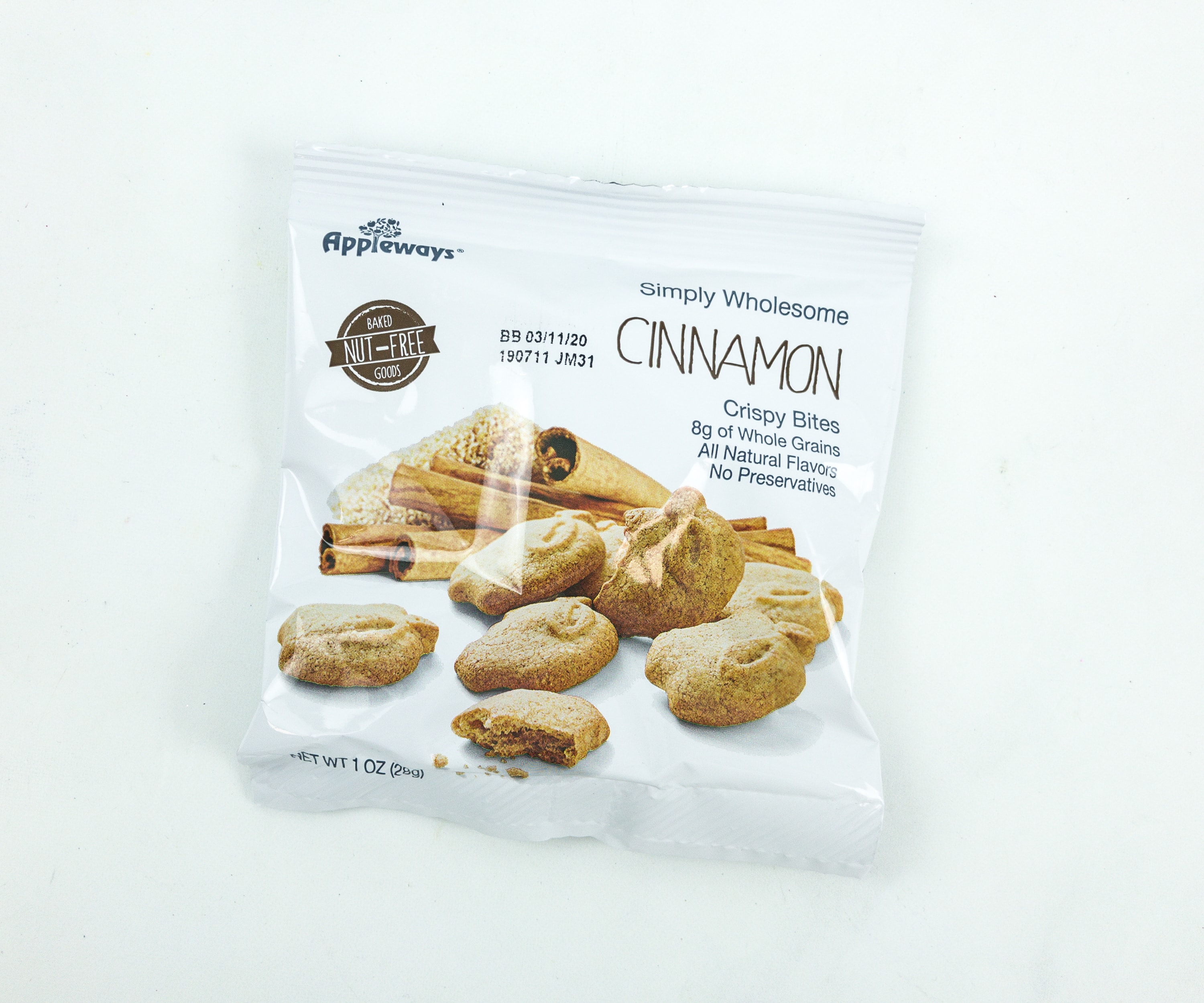 Appleways Cinnamon Crispy Bites ($1) It's a small pack of bite-sized cookies that can be eaten as is or paired with your favorite yogurt. This is certified kosher and it was also prepared in a nut-free bakery. The snack pack is really small, but it is definitely packed with simple, wholesome cinnamon flavors.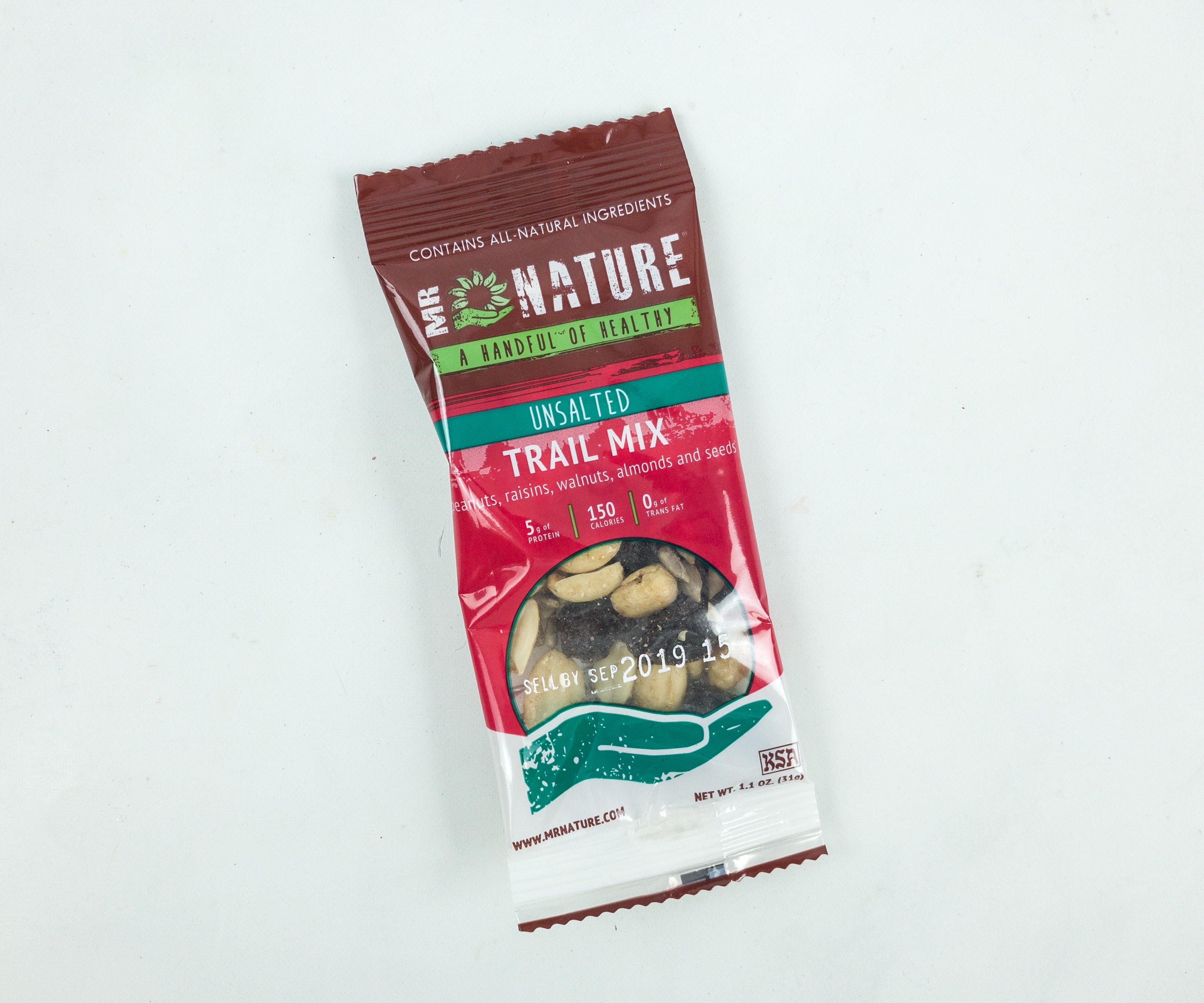 Mr. Nature Unsalted Trail Mix ($0.39) If you love nutty treats, this is the perfect on-the-go snack for you! Mr. Nature is an unsalted mixture of peanuts, raisins, walnuts, almonds, and sunflower kernels that is filled with fiber and protein. Definitely a classic energy-boosting snack!
Wholesome Organic DelishFish ($0.81) These fish-shaped gummies are made from organic ingredients and fair trade cane sugar. It's also kosher, vegan, gluten-free, and non-GMO. Each piece is chewy and naturally sweet, a perfect treat even when you are on a diet.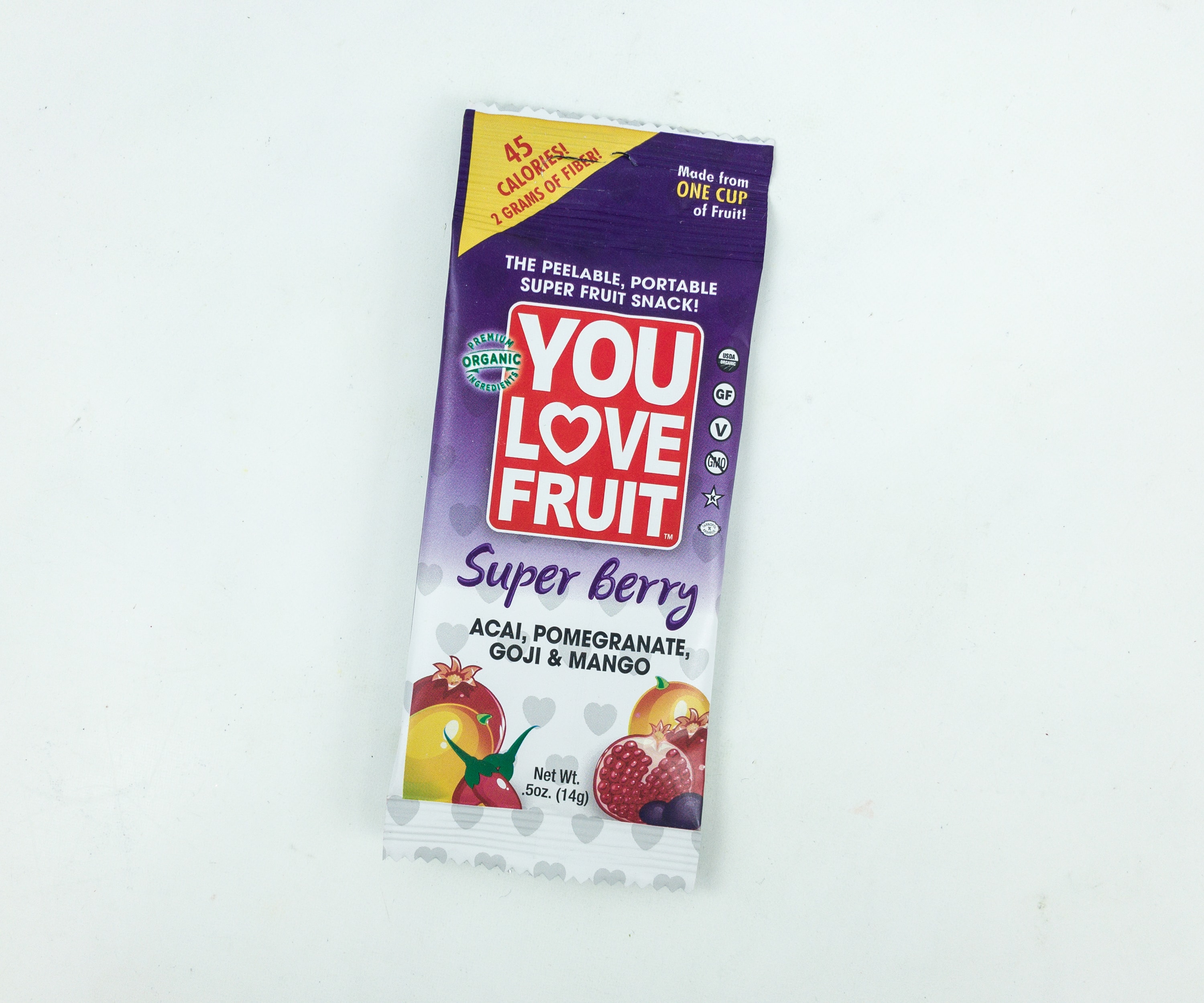 You Love Fruit Super Berry Fruit Snack ($0.83) This one is for the fruit lovers! It's a fruit leather snack made from premium quality organic ingredients. Each piece has a concentrated flavor that makes it a great alternative to candies or other artificially flavored treats. The only downside is that they're sticky.
Laughing Giraffe Organics Lemon Snakaroon ($0.65) It's a coconut-based macaroon snack, which is more like a marshmallow candy because of its soft and chewy texture. The tart lemon flavor is refreshing.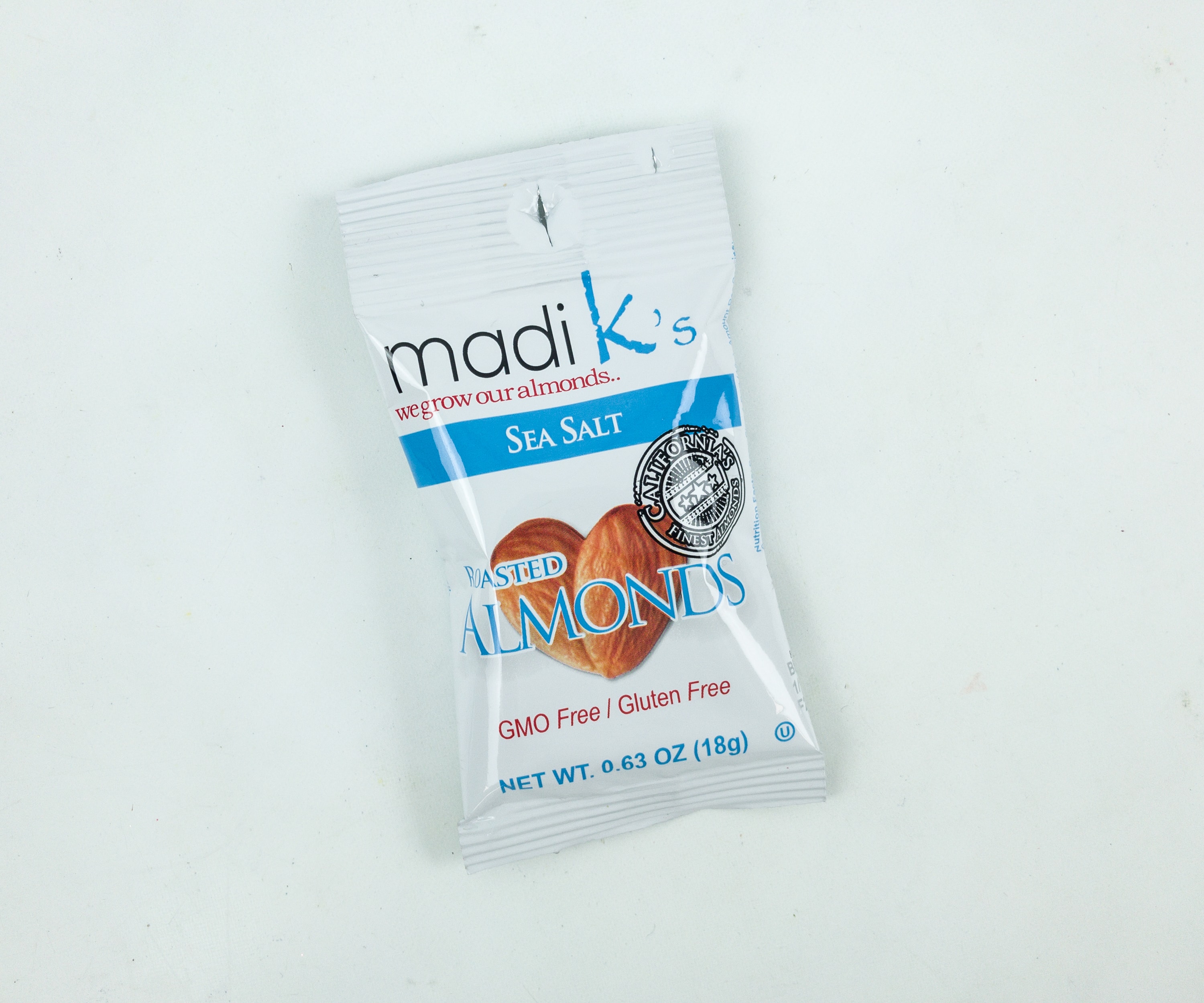 Madi K's Sea Salt Roasted Almonds ($0.43) Another ideal on-the-go snack is this pack of roasted almonds! These are made with homegrown almonds processed in a state-of-the-art almond-only facility. It's packed with vitamins, fiber, and protein too! Definitely a great snack to keep you energized, whether during work commutes or travels!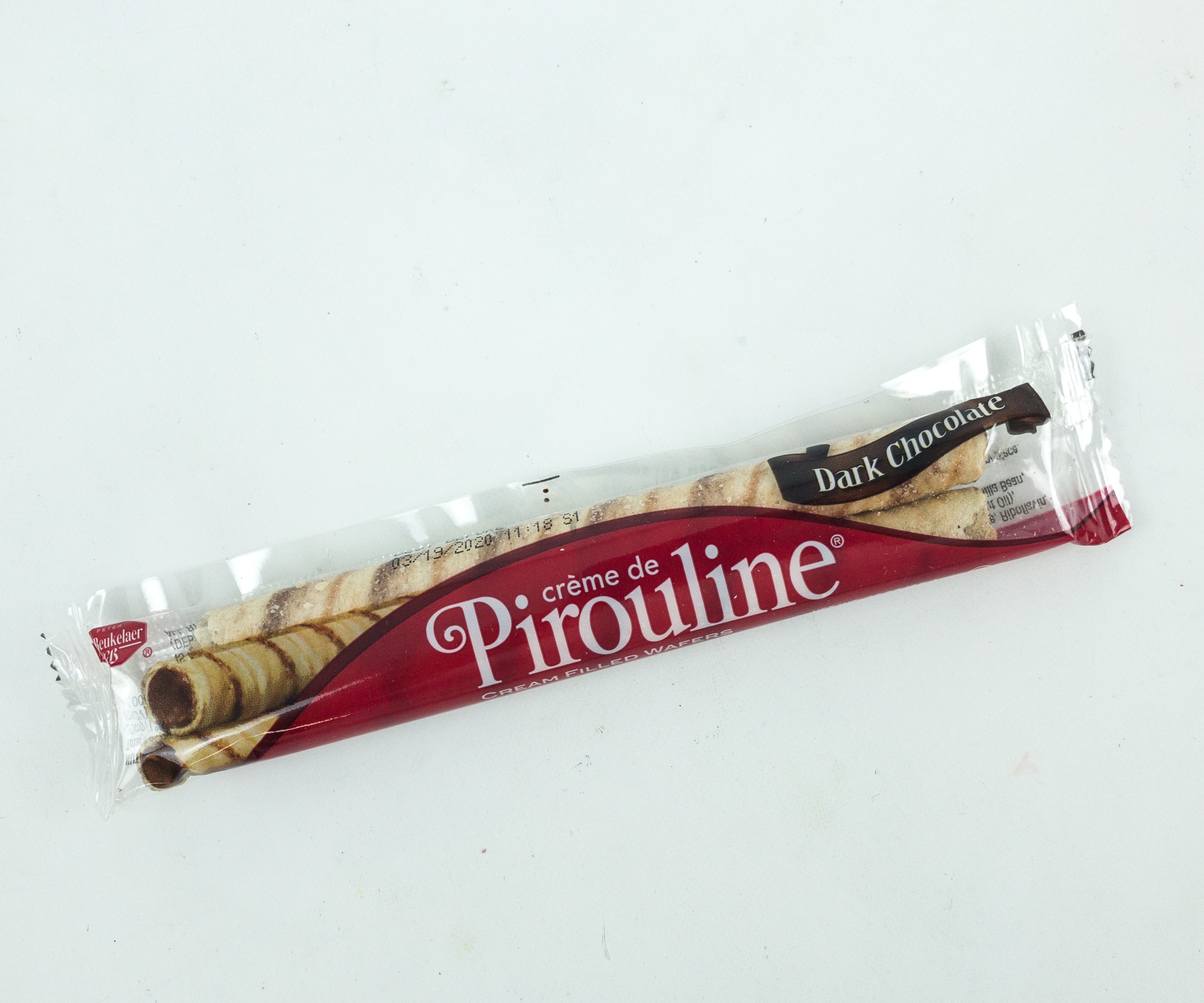 Creme de Pirouline in Dark Chocolate ($0.53 – 1oz) It's a crunchy and lightly toasted wafer snack filled with hazelnut dark chocolate. This wafer is best paired with ice cream, coffee, or hot chocolate. It's much sweeter than we thought they'd be!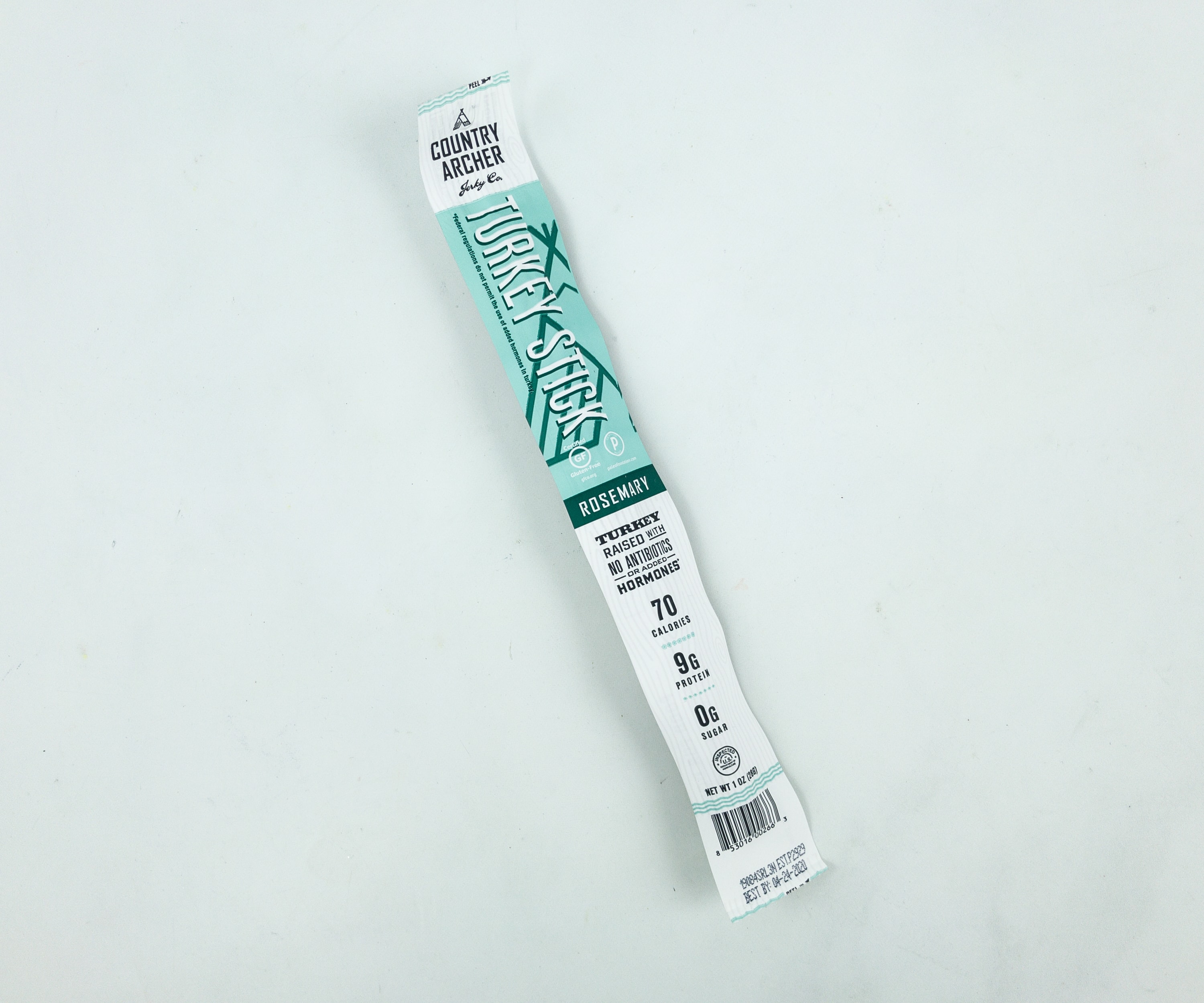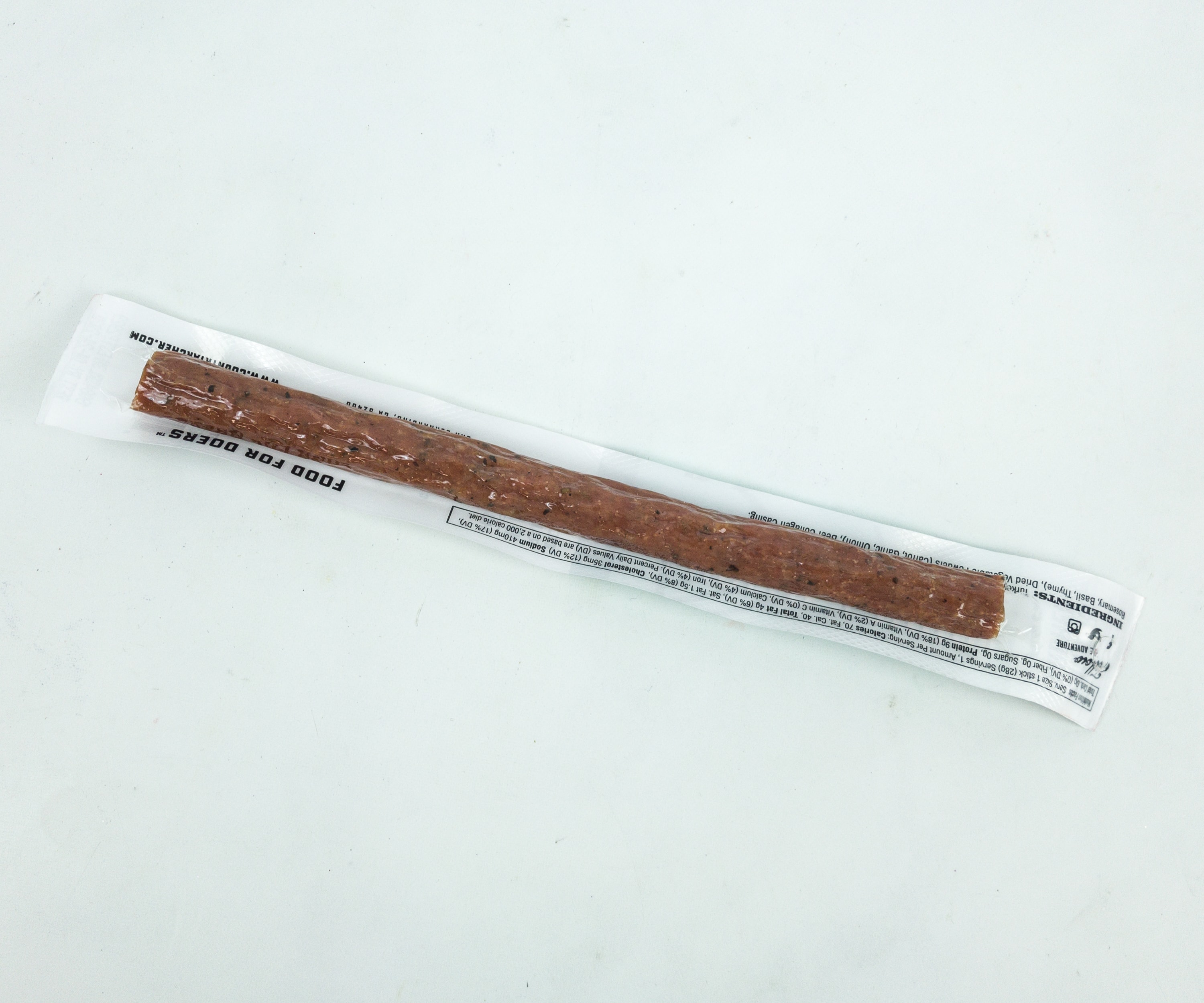 Country Archer Rosemary Turkey Sticks ($1.36) This turkey stick is made from hormone and antibiotic-free raised turkey blended with all-natural ingredients. It's a protein-packed snack, ideal for post-workout and even for hiking trips.
If you are looking for healthy and delicious snacks to fill your stomach and satisfy your cravings, Love with Food is the perfect subscription to try! This month's box features a lot of snacks that includes chewy, crunchy, and even fruity flavors. We liked all the snacks we got, but our favorites are the pretzels and the cinnamon cookie bites. Another thing we love about this subscription is that they donate a snack to the needy for every box ordered!
What's your favorite snack this month from Love with Food Tasting Box?
Visit Love with Food Tasting Box to subscribe or find out more!