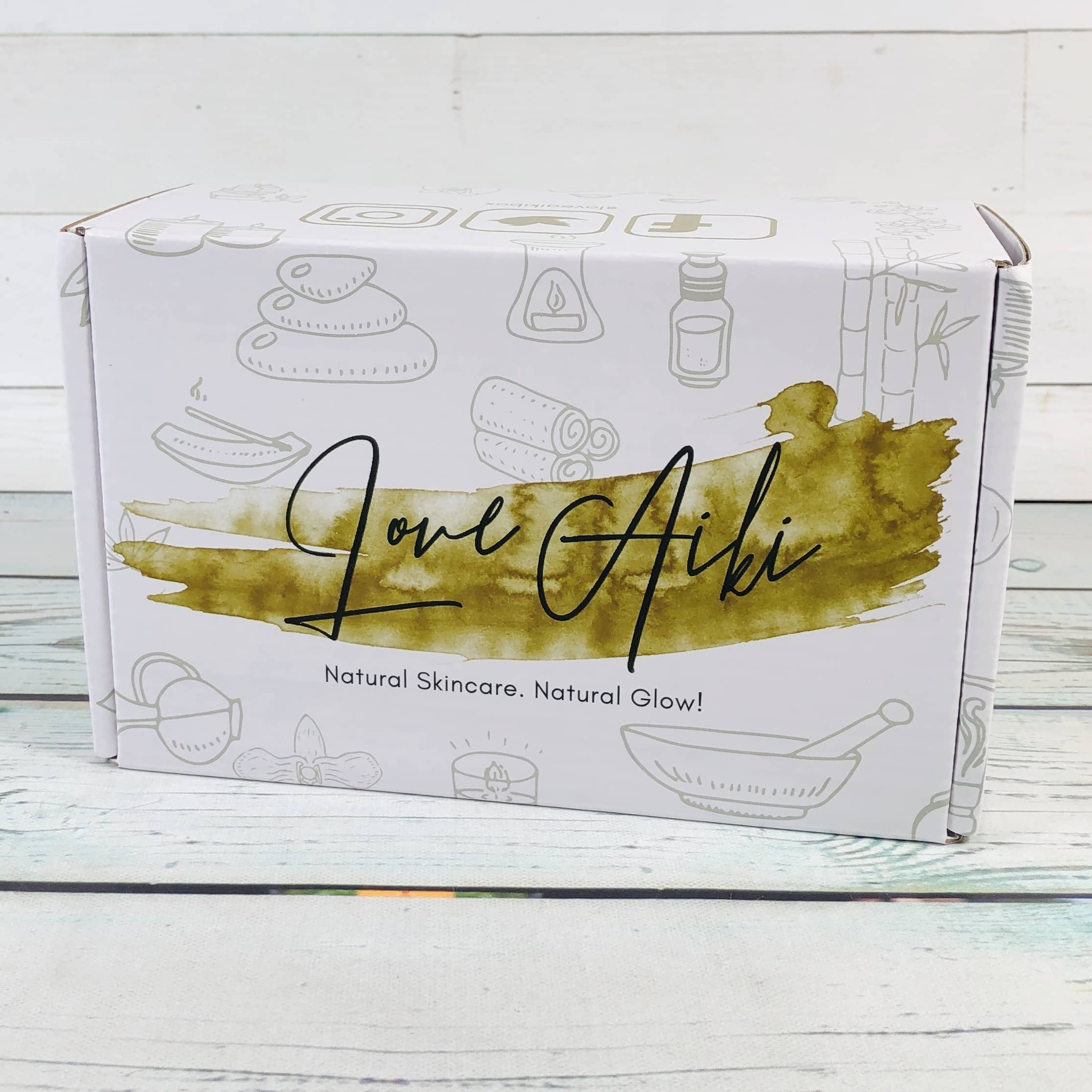 Love Aiki Box is a bi-monthly (every two months) subscription box of natural and organic skincare. They aim to help subscribers get glowing skin without chemicals. Receive 4-5 sample, deluxe, and full-sized products for $38.99 a box. Items sent may include scrubs, soaks, masks, toner, skincare tools, moisturizers, essential oils, body oils, and so on. Boxes will be customized to skin type, which you choose at sign up. My box wasn't customized but the products were pretty general.
Our Mission is to introduce you to some of the most interesting products to enhance your skincare routine, products you've been hearing about … but haven't had a chance to experience.
DEAL: Get 15% off your first box! Use coupon code 15OFF.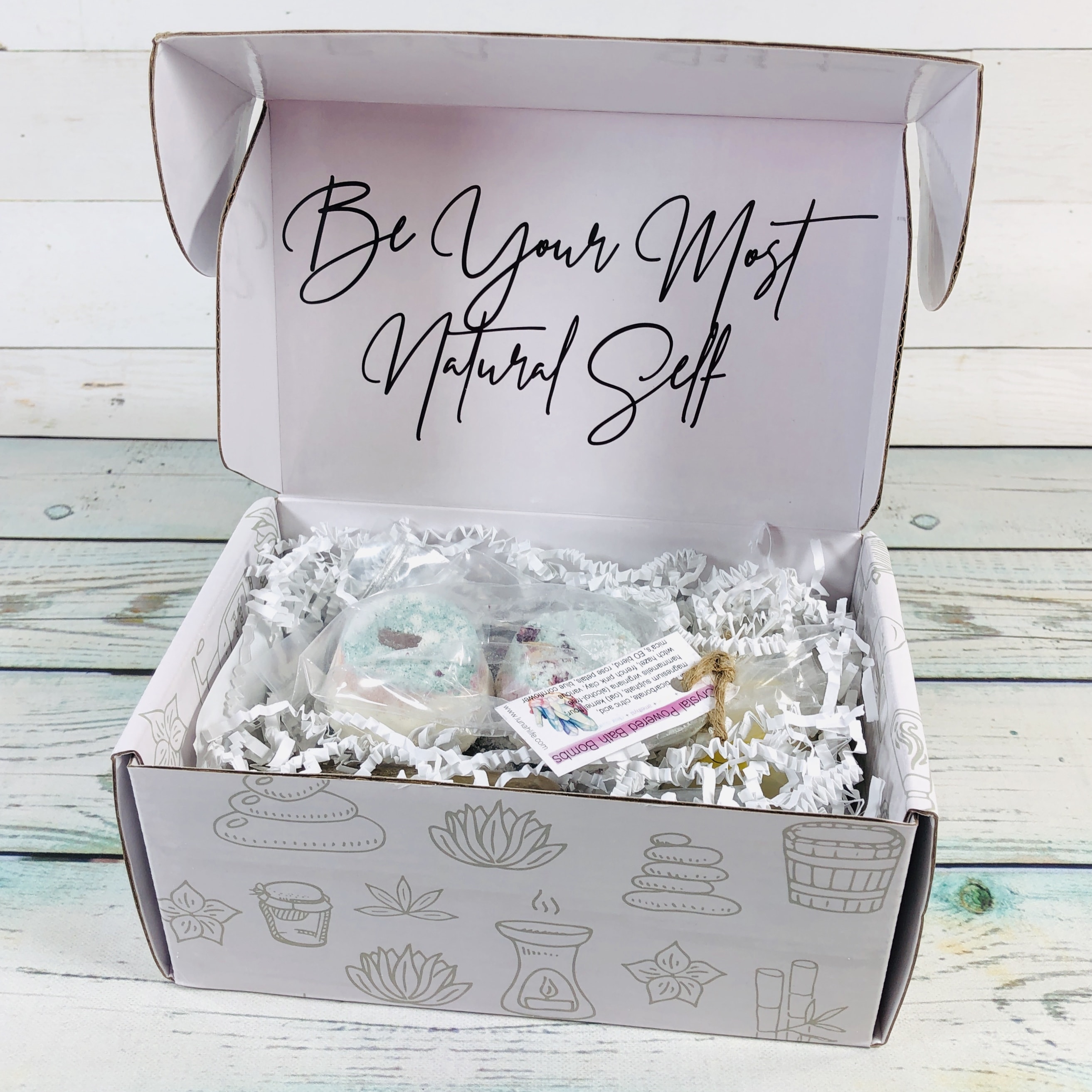 This was my very first Love Aiki box!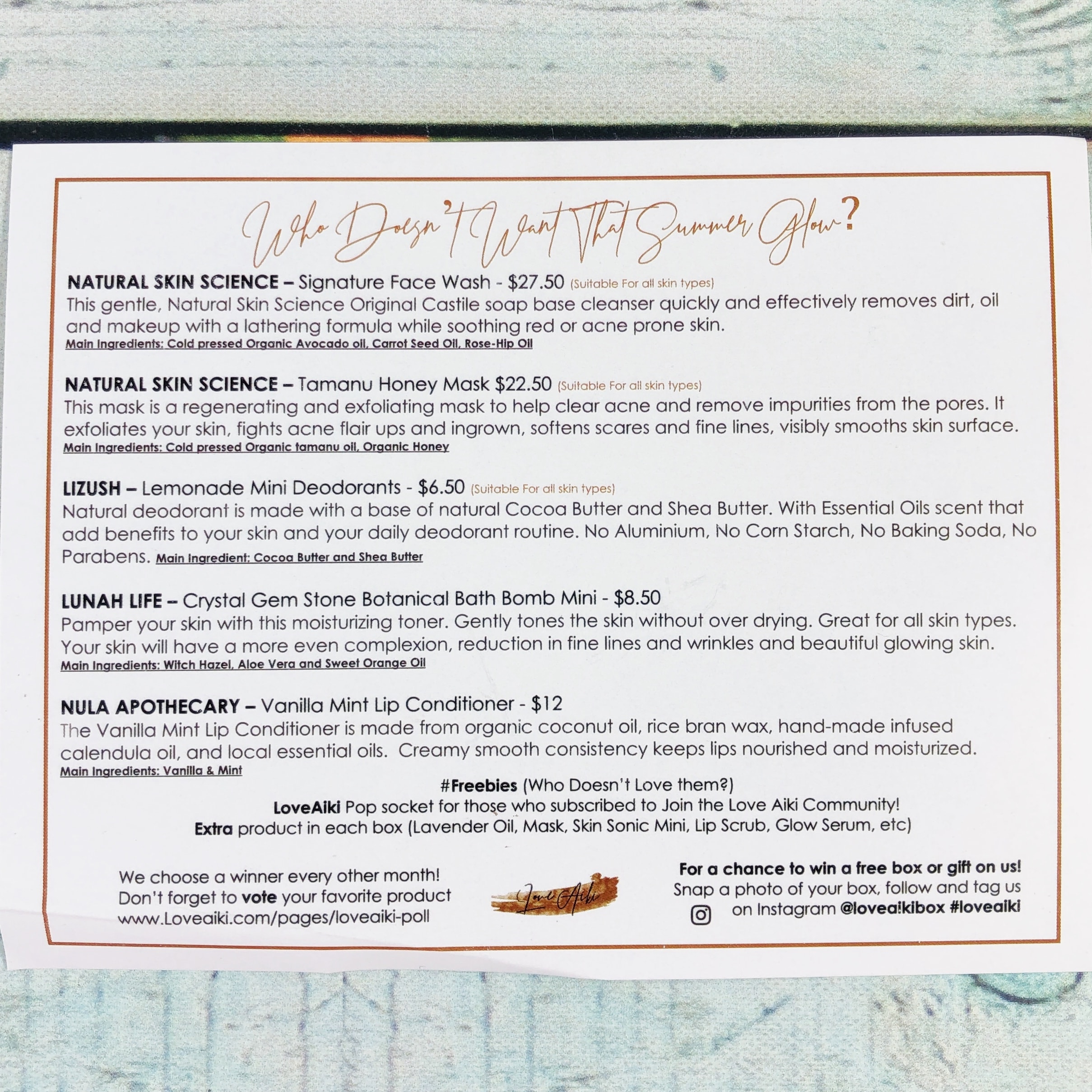 There was a product info card in the box with suggested retail prices and a bit of info on each product. While all of these items say they are suitable for all skin types, it looks like Love Aiki sends a bonus product that may vary for each subscriber. I received a note saying I didn't receive a bonus since they didn't know my skin type, although lip scrub is listed as a bonus and I don't think you need a specific skin type for that!
Everything in my box!
This is my very first Popsocket and it has the Love Aiki logo on it! It was included as a bonus.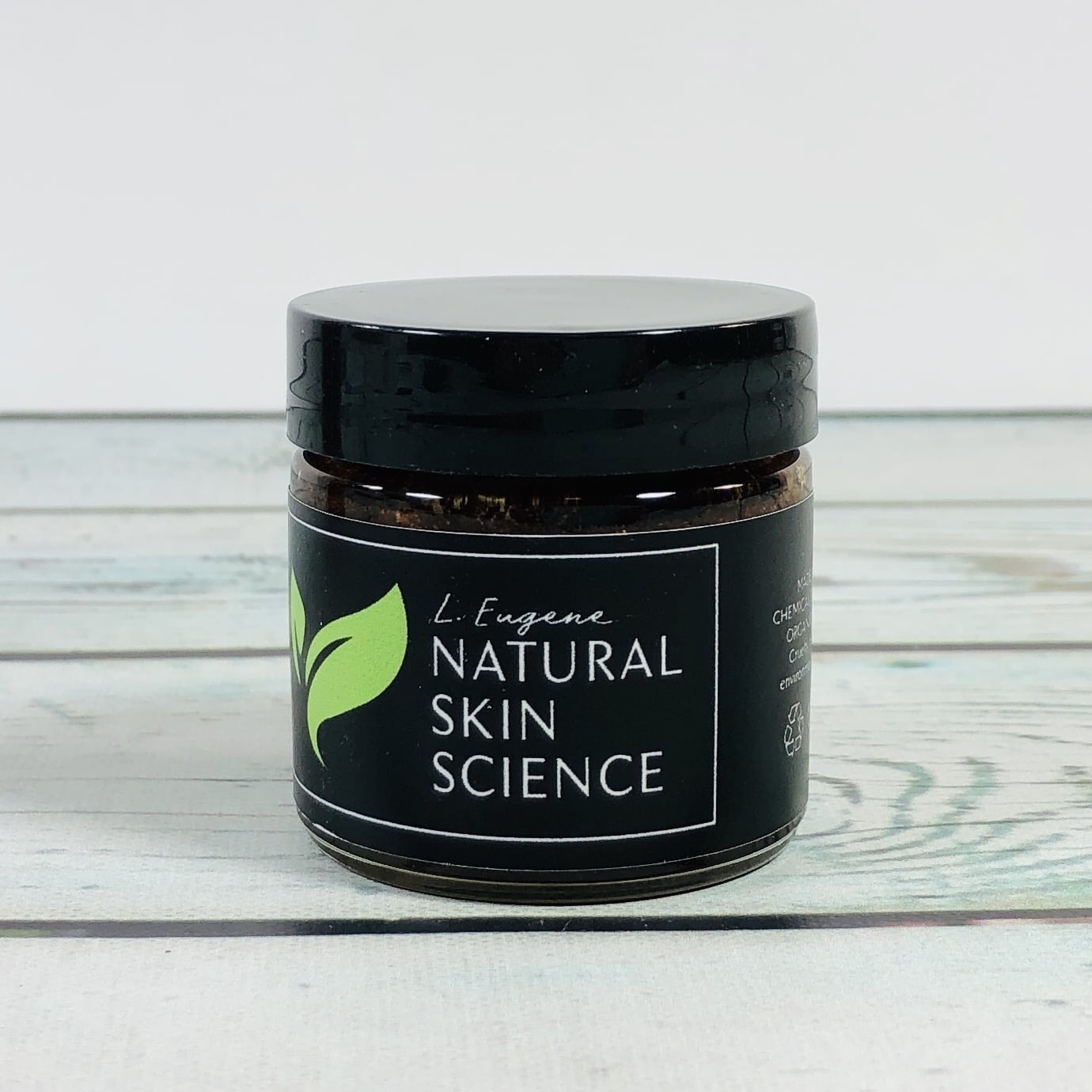 L. Eugene Natural Skin Science Tamanu Honey Mask ($22.50) I wish you could smell this mask. It smells sweet and spicy, like a coffee cake or cinnamon roll!
Apply this mix of honey, "signature spice blend", and tamanu oil to a dry face, wait 20 minutes, then get your fingertips wet and work it into the skin before rinsing it off. It was kind of hard to spread it around but once you get it wet it becomes a scrub and has something gritty in it, like sugar. I would just use this as a scrub in the future to keep from wasting it.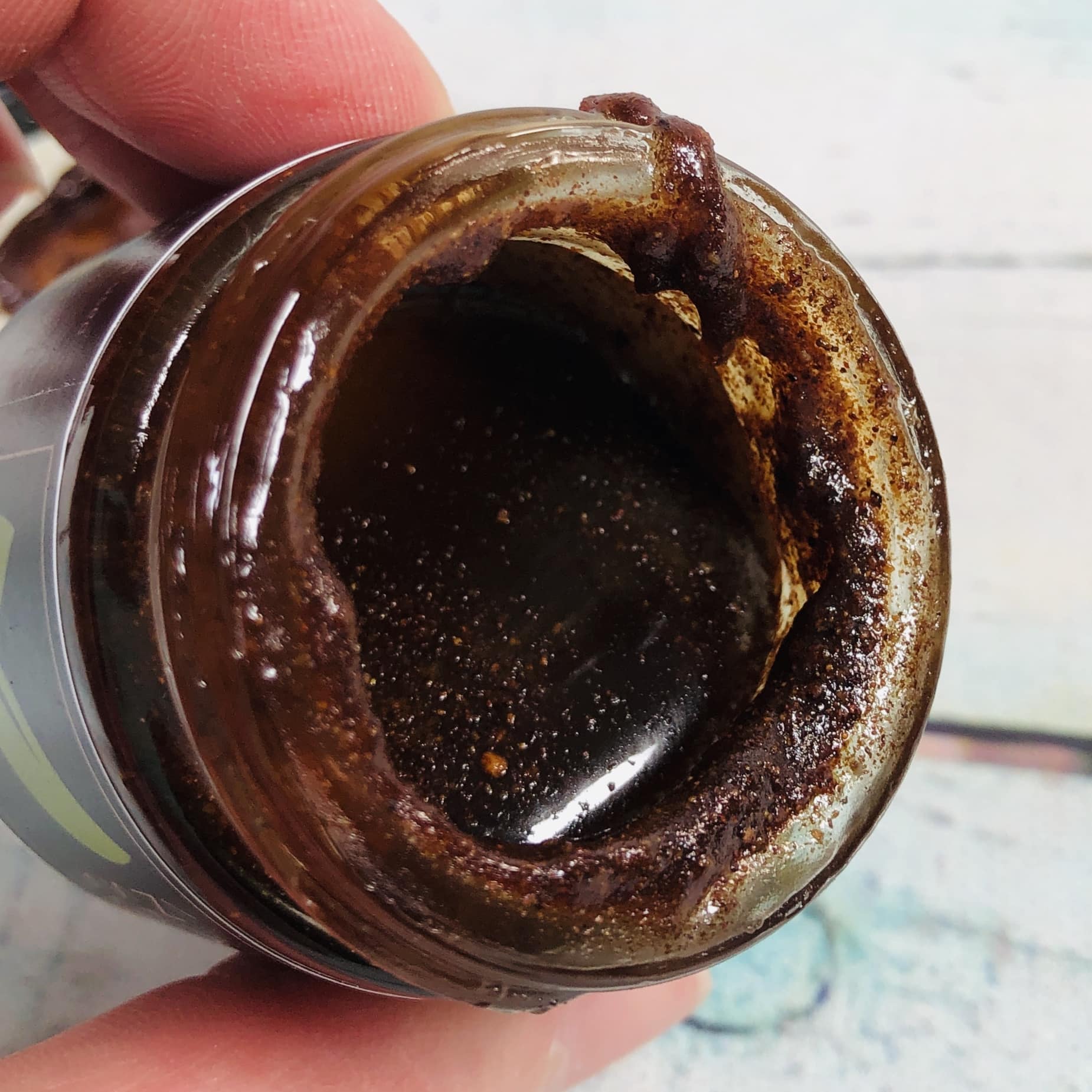 My container wasn't full but it was sealed when I opened it so maybe that's just how it is. A little goes a long way.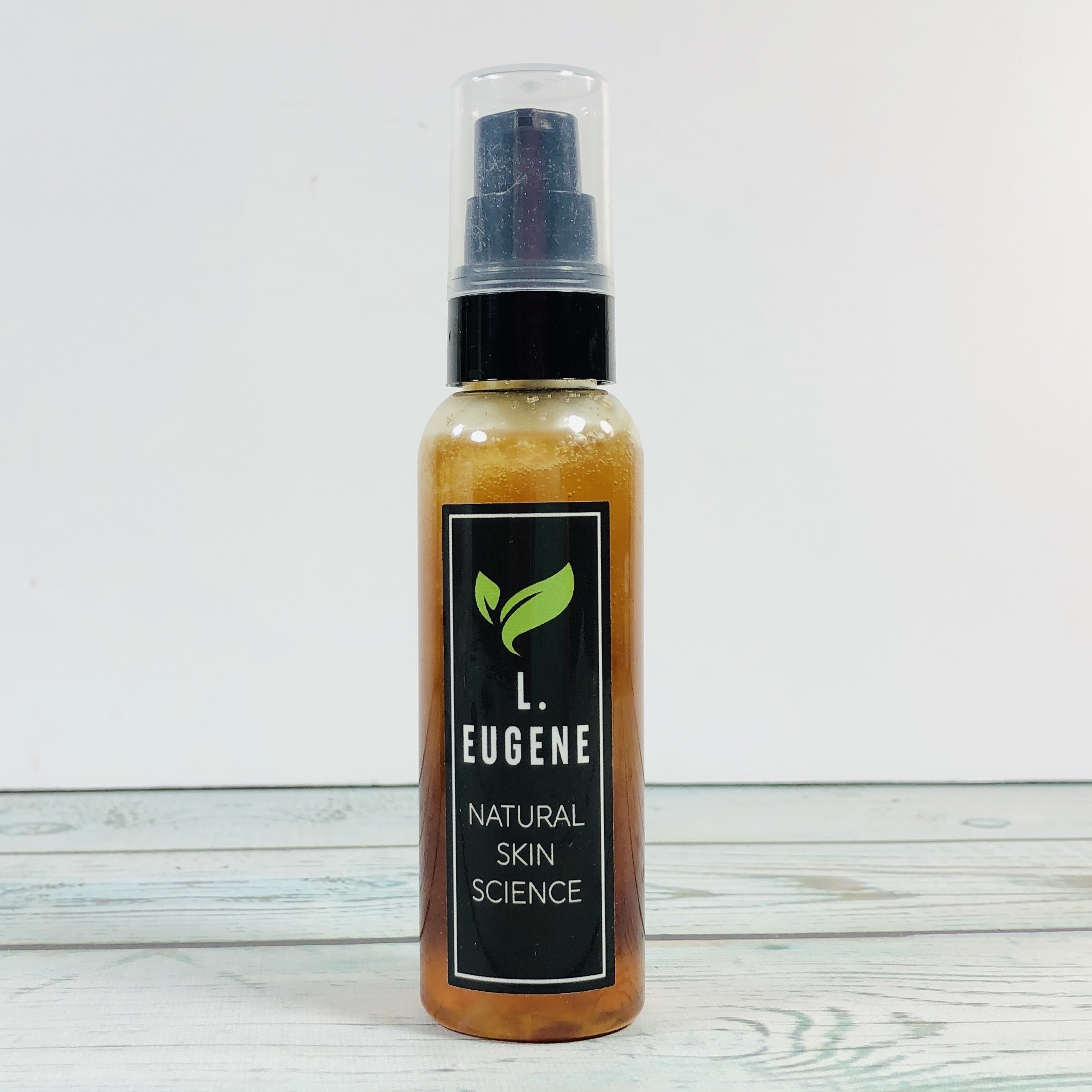 L. Eugene Natural Skin Science Signature Face Wash ($27.50) I am always happy to try a new cleanser for my face!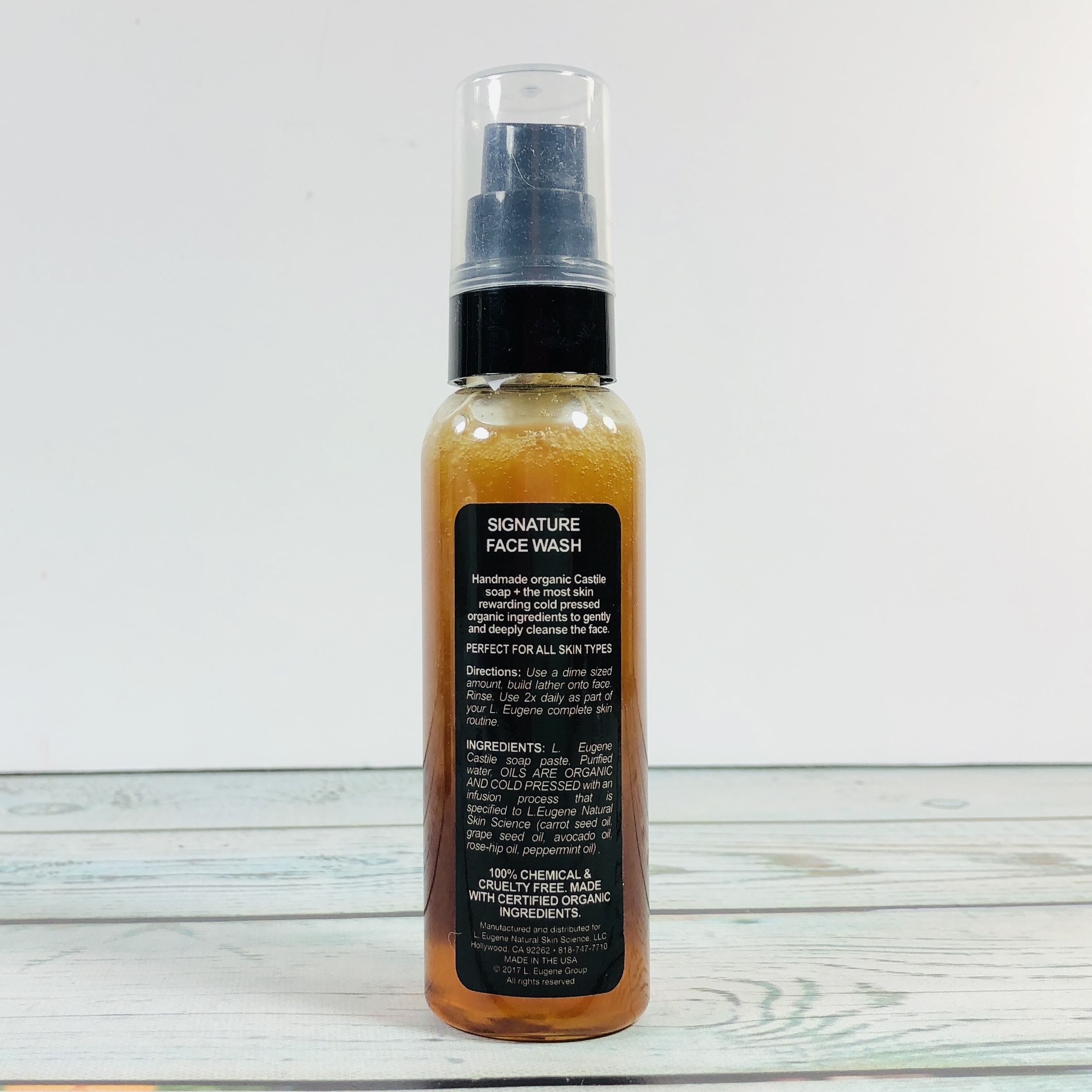 It came with washing instructions – just shake, pump into hands and lather, then rinse. It lathered very well. I think it took my makeup off, but it kind of felt like it left a coating on my skin. I went over it with a toner-soaked cotton ball and didn't see any traces of makeup, and that was without using my usual oil cleanse first. Either it worked really well or it sealed the makeup in my pores, I don't know (I was thrown when I didn't see makeup on my washcloth). I did encounter some irritation just under my nose but that happens frequently with natural cleansers that I try.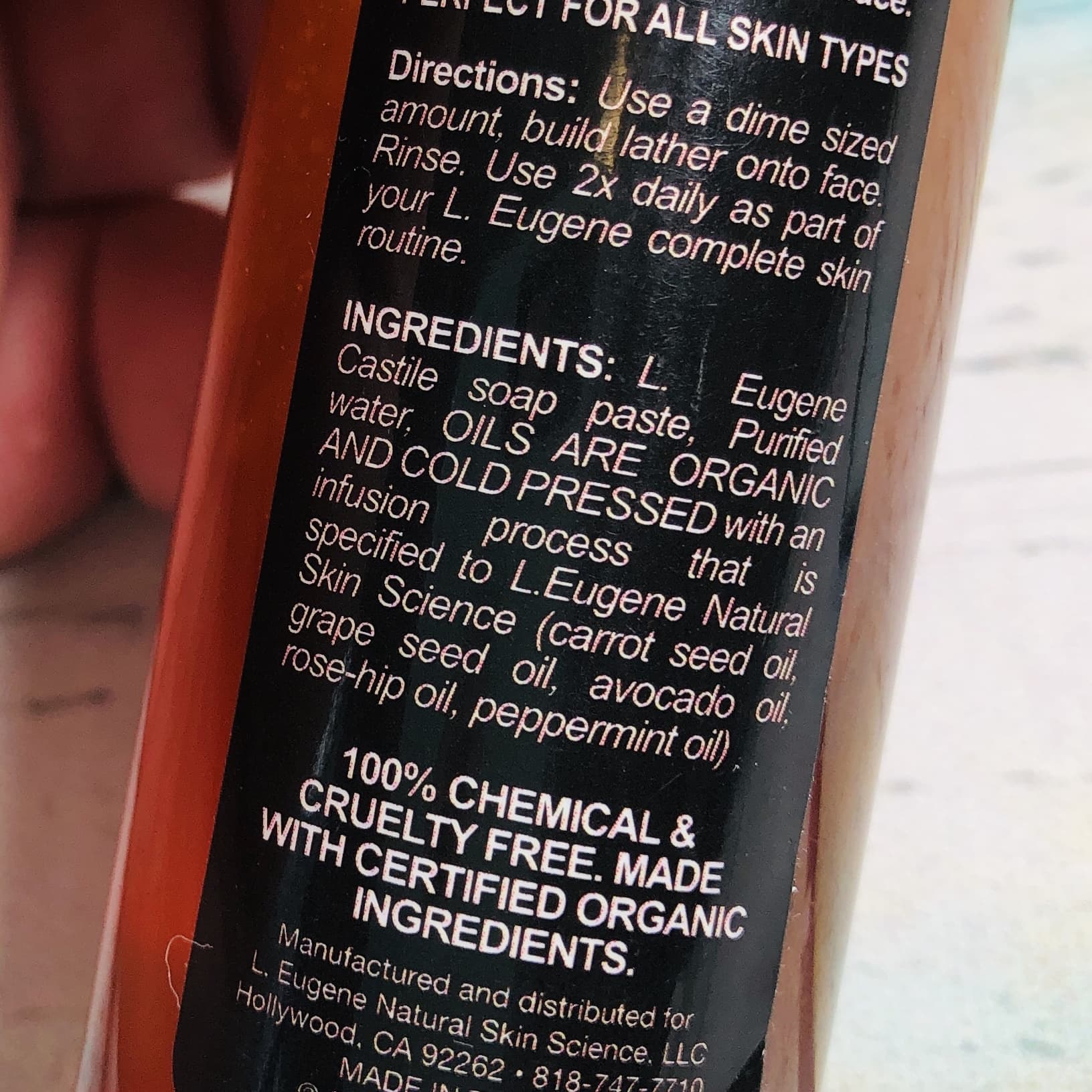 The ingredients list is kind of vague, for instance, what oils were used in the making of the castile soap? Coconut, olive? Are all of those plant oils in here too? The scent was kind of natural but it doesn't smell of herbs.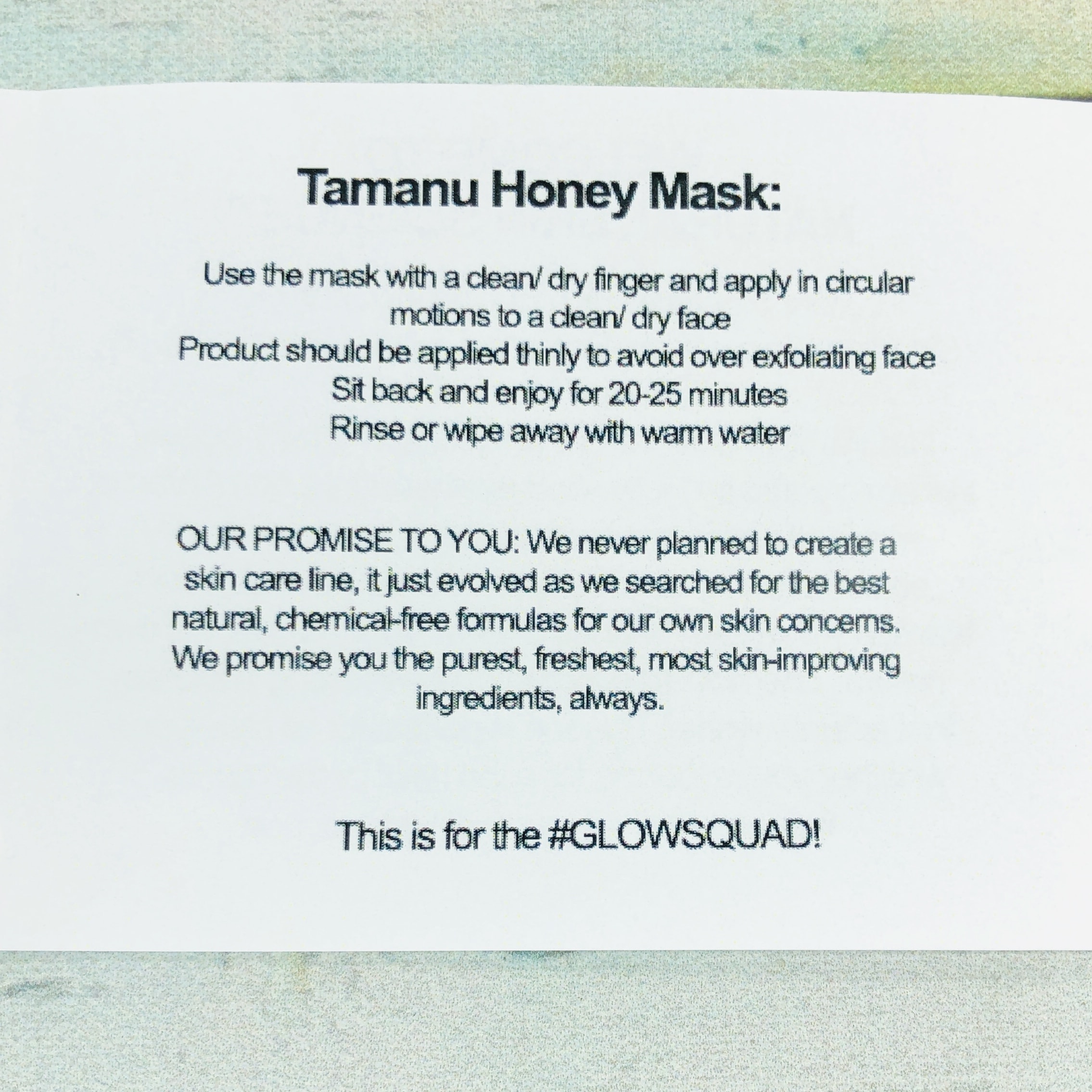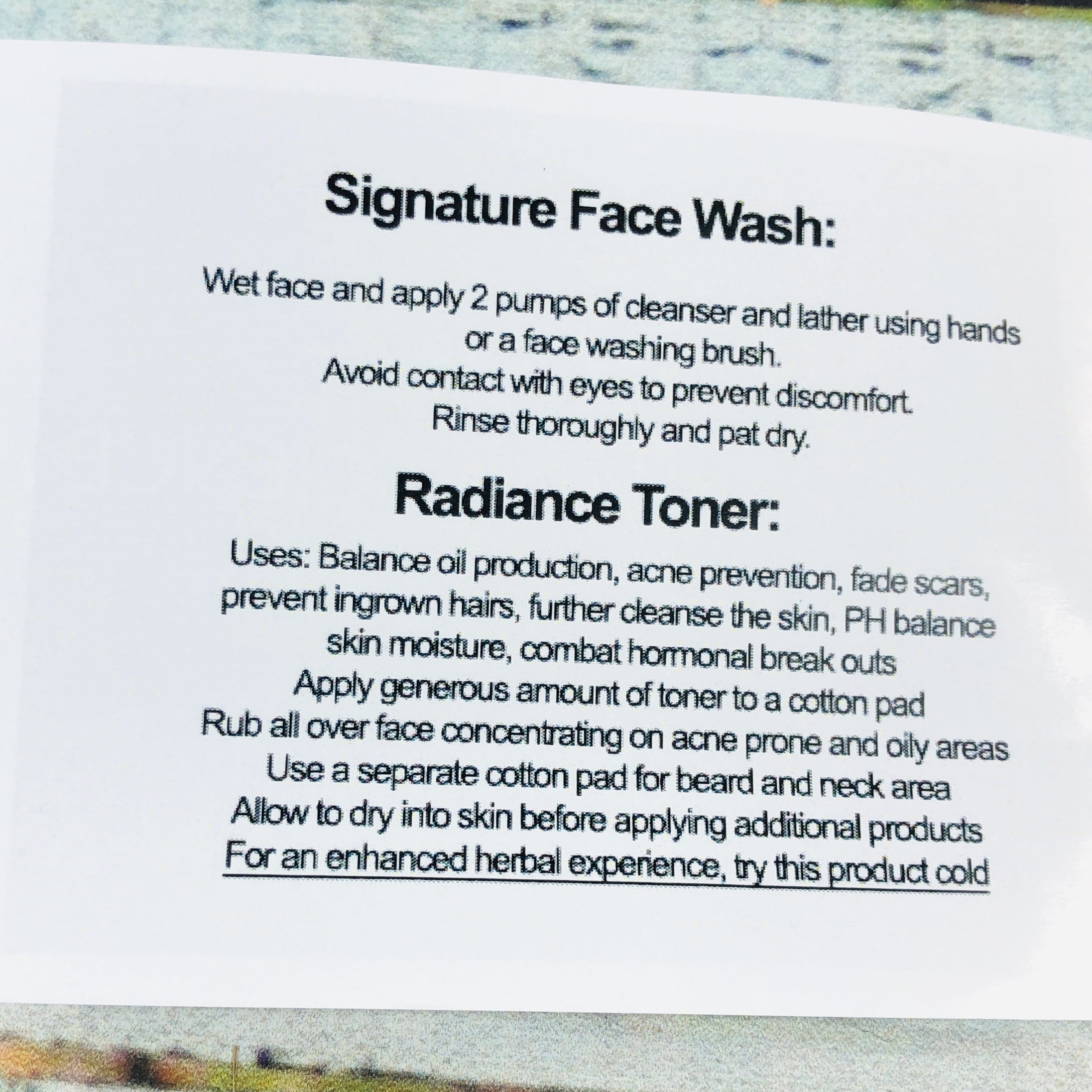 There was a little flyer included with instructions for use of these two products and the others sold by the maker too.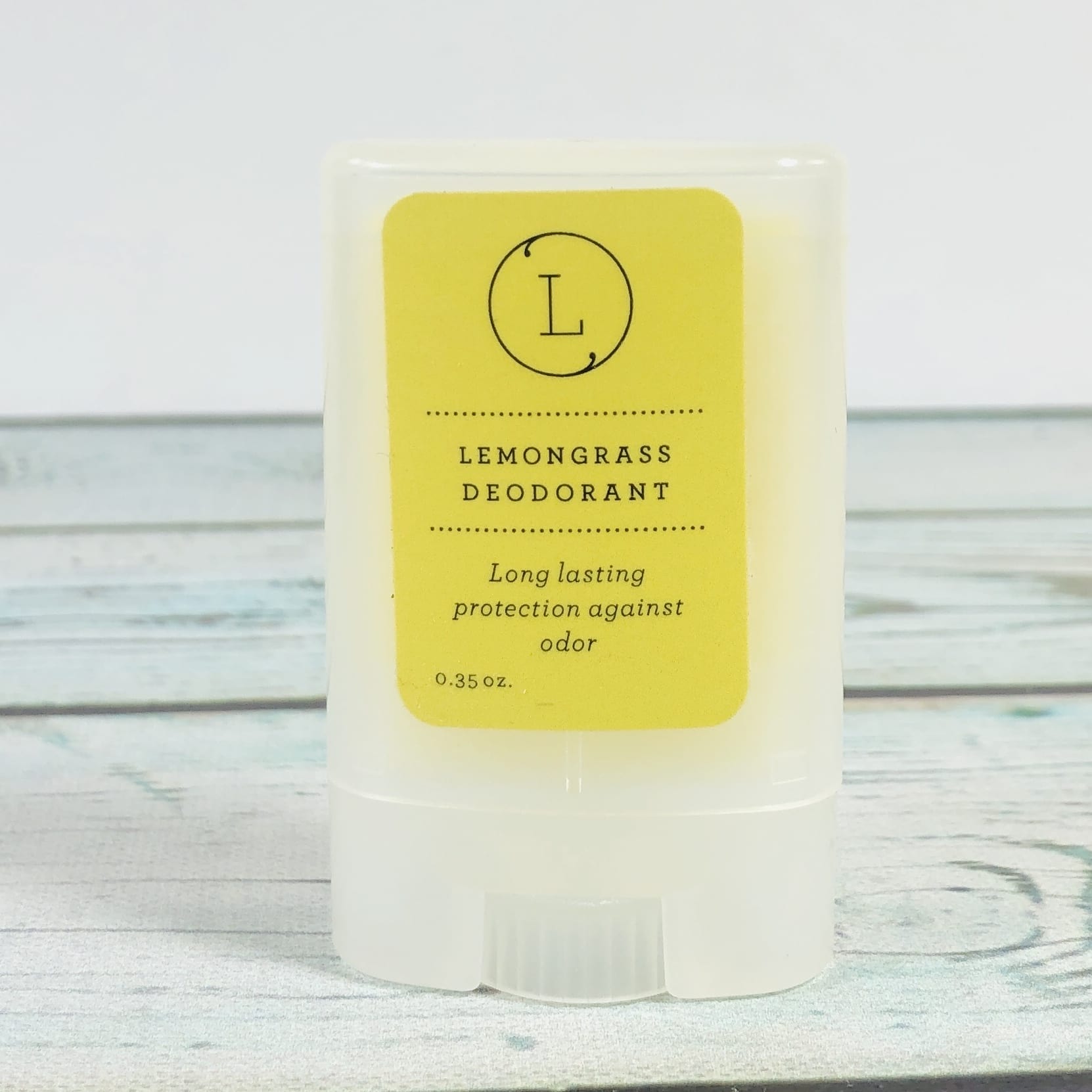 Lizush Lemongrass Deodorant ($1.93) I can't believe I haven't tried this natural deodorant brand before but there's always a first! It is made with shea butter, beeswax, and essential oils (click the link to see the rest) but doesn't have cornstarch or baking soda. It is a deodorant and not an antiperspirant so it won't stop you from sweating but may help keep pits from becoming stinky.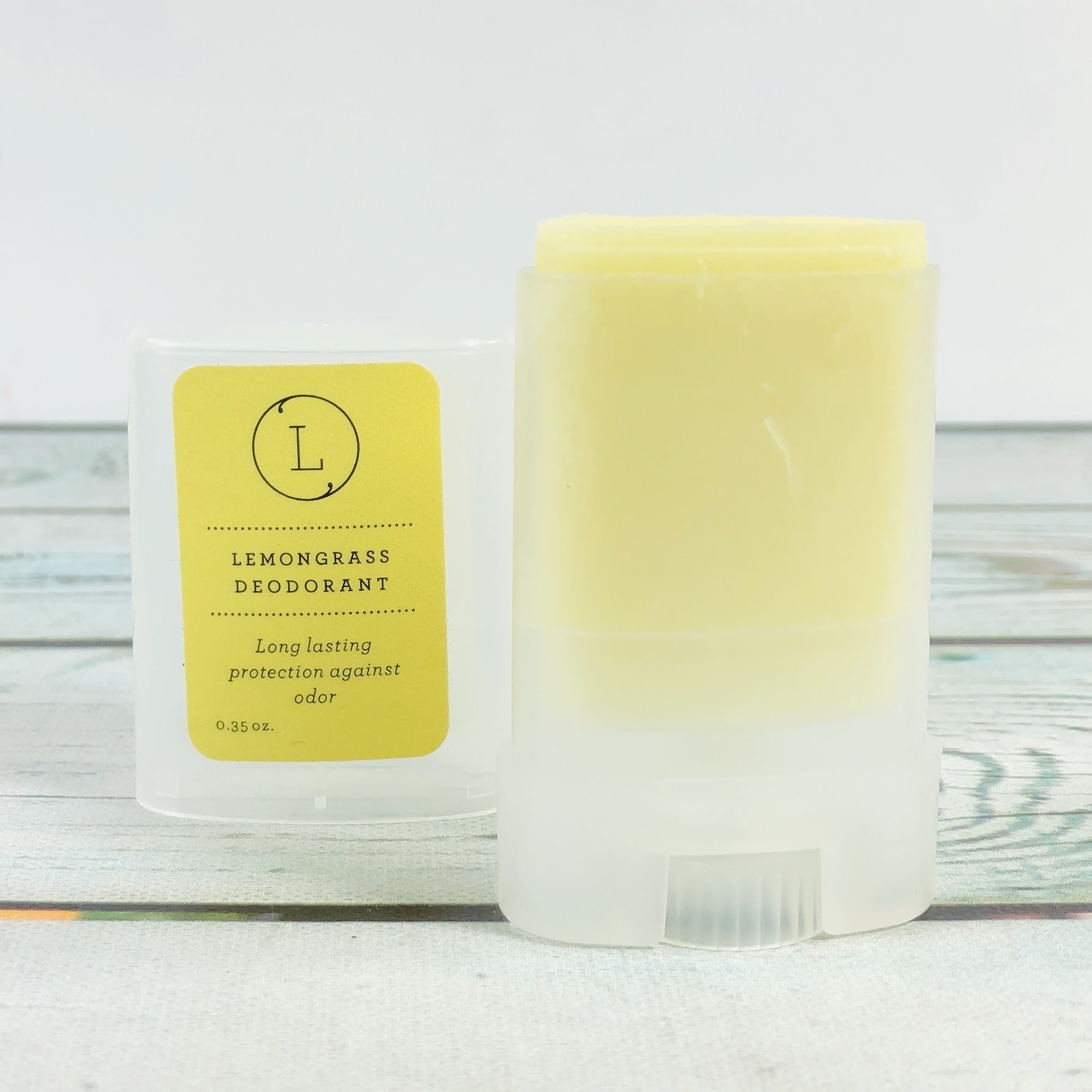 It smells strongly of lemongrass and that scent stuck around forever, so much so that I am considering using it as a solid perfume! After a couple of errands around town, I did a sniff test and sadly this didn't work at all. I realize some people say you need to detox yada yada yada but I have had success with other natural brands so again, I will repurpose this as a natural perfume.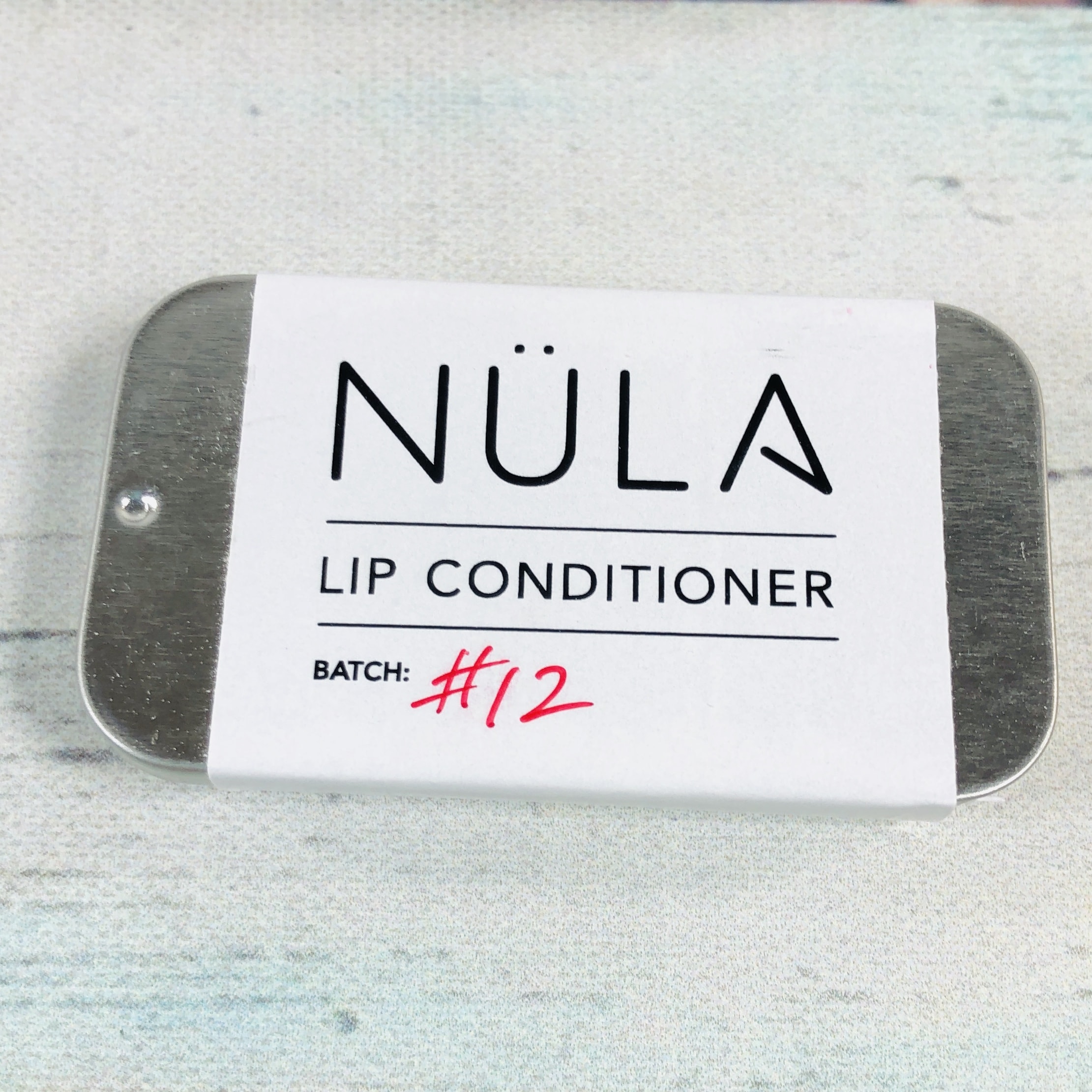 Nula Lip Conditioner ($12 CAD, about $8.93 USD) These little sliding lip balms remind me of when I was a kid and had lip balms that smelled of root beer and strawberries. Fortunately, this has natural ingredients and I don't want to know what was in those tins of my youth.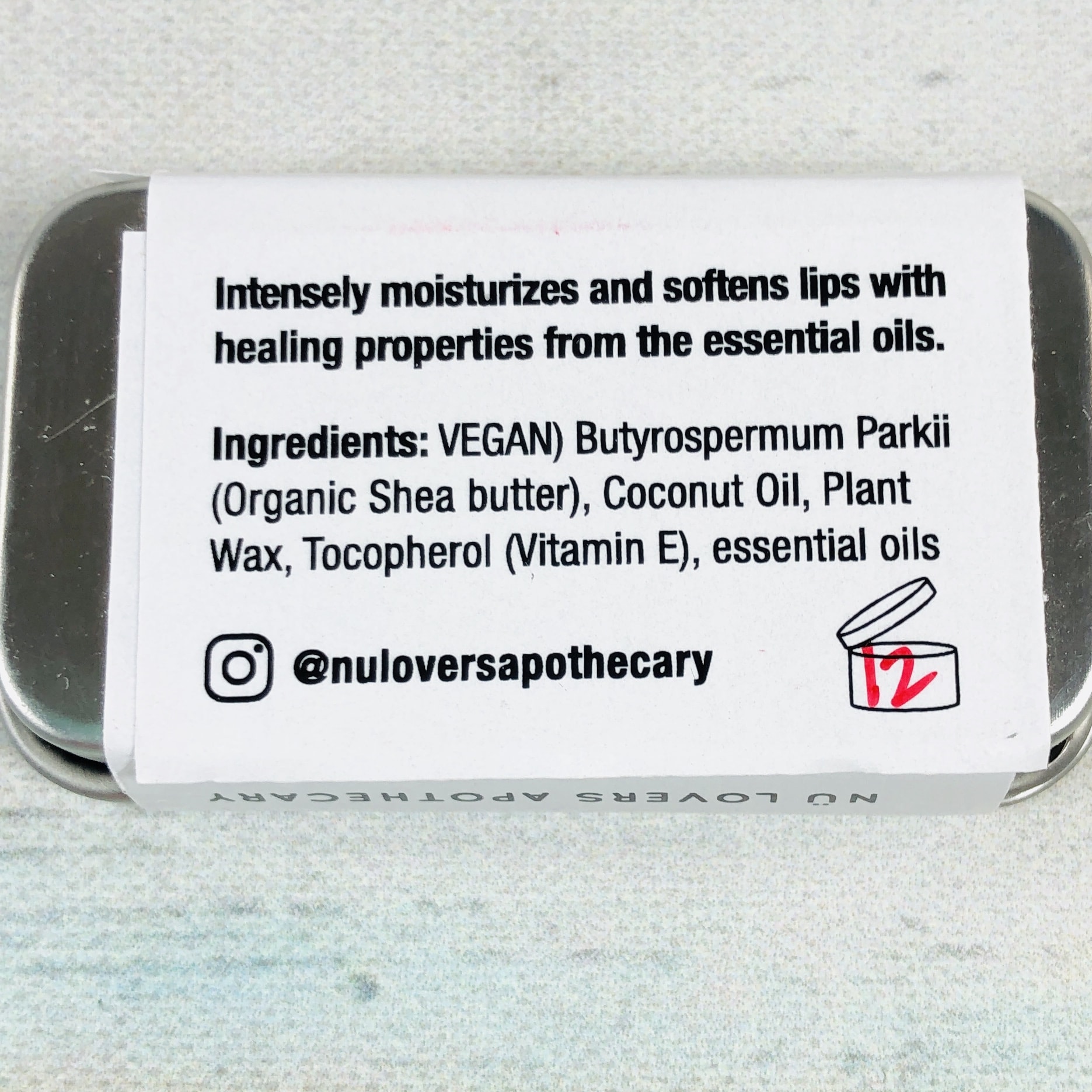 This one has a short list of real ingredients, like shea butter, coconut oil, and essential oils.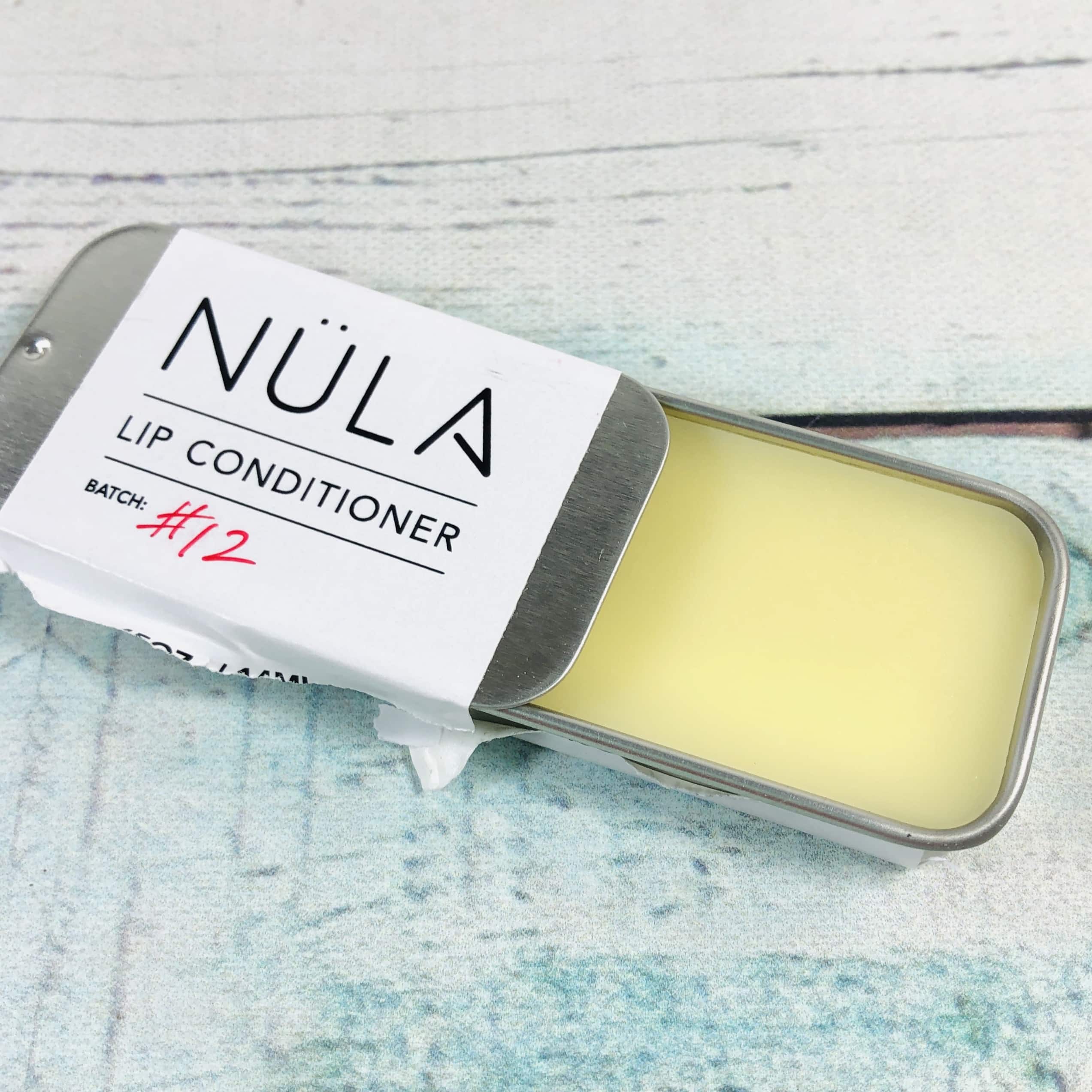 I might need to peel off the label to help it slide easily but it absolutely glides over my lips, and I was surprised to find my lips still moisturized in the morning (I applied it before bed). It has a minty fresh scent and tingled a little bit.
Crystal Powered Bath Bombs ($8.50 CAD, about $6.32 USD) Oh these little bath bombs smell so good!!! I received two in the bag and didn't notice until later that one of them has an amethyst on top that is set free when you drop it in the bath!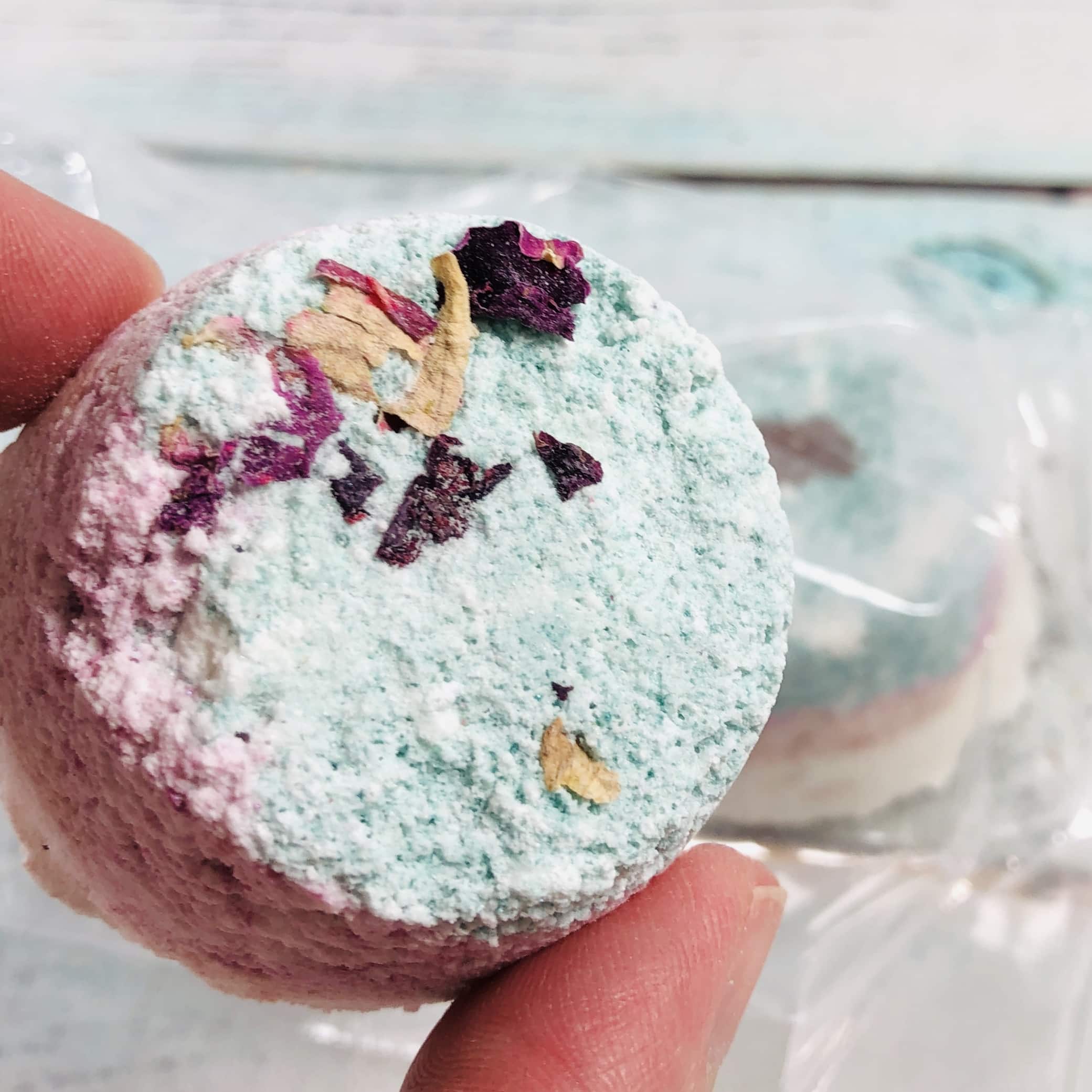 The usual ingredients are in here, like citric acid and baking soda, although the colors are from natural mica and the scents are from essential oils. Check out the pretty flower petals on top! They have a light lemon scent that is delightful, not overwhelming like some bath bombs.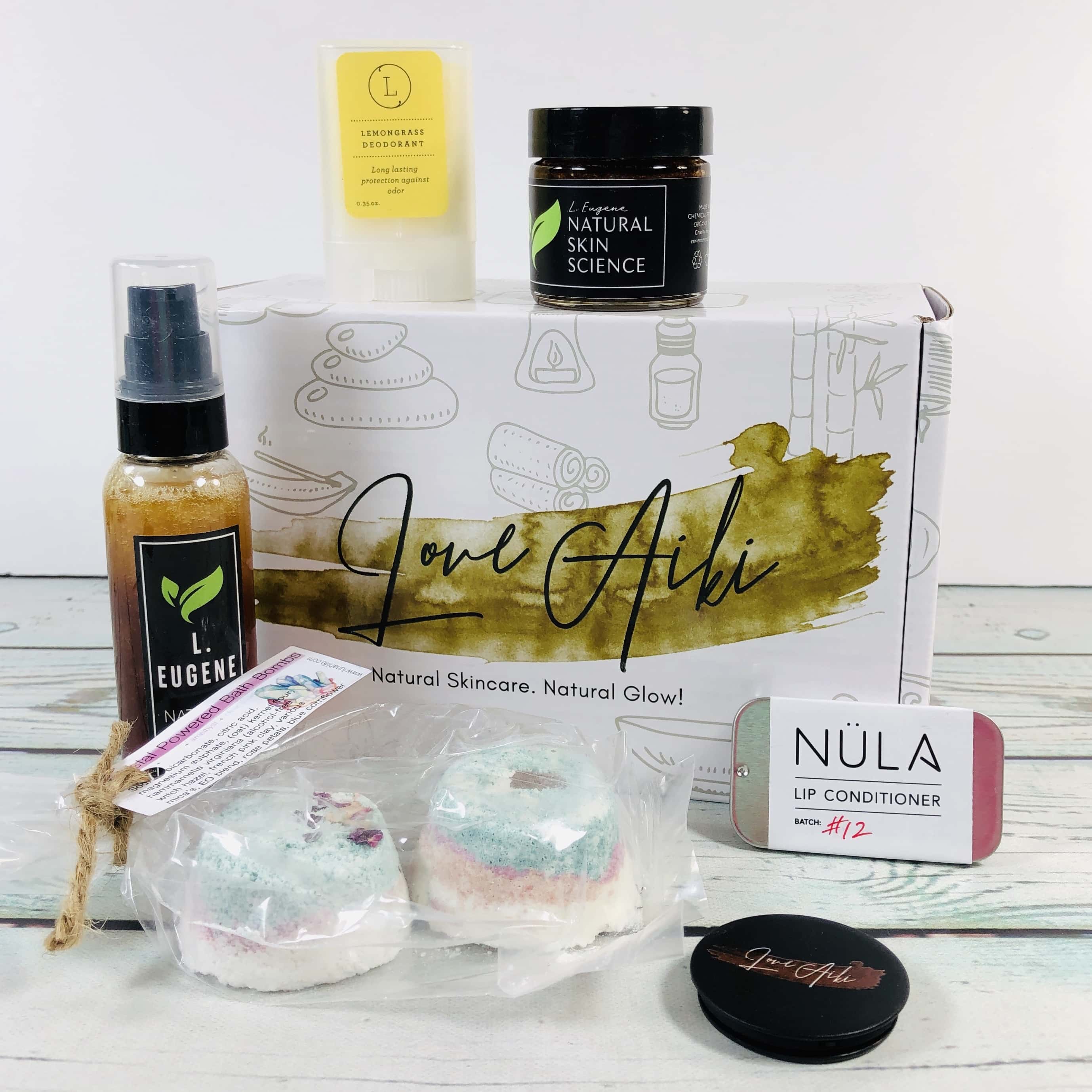 Overall I was pretty pleased with my very first Love Aiki box! The products worked well and for the most part, they smelled exceptionally amazing (sorry facial cleanser). The deodorant didn't work as well as I had hoped but I currently have it on my inner wrist as perfume, and the mask was pretty awesome. My box had a value of around $67.18 but yours should have a higher value that will vary depending on which bonus item you received. The products were very natural but some contained honey or beeswax so keep in mind that although this box is full of organic beauty, it isn't vegan.
Any thoughts about this box?