Are you a fan of lipsticks? Lipstick Junkie is a subscription that will take care of all of your lip and lipstick needs. Starting at $18 per month, subscribers will receive 3-4 items in each box. They focus mostly on bright and vibrant colors to help you step out of your comfort zone and be bold when it comes to lipstick shades. Lipstick Junkie ships worldwide and shipping is FREE in the U.S.!
We know how hard it is to find the right lipstick. Finding a fun color or a great brand is even harder! This is where we come in. Lipstick Junkie provides you with a curated box full of lip products that will allow you to step out of your comfort zone in the comfort of your own home.
DEAL: Get 50% off your first box! Use coupon code HELLO50.
Lips in Full Bloom! Expect bright and dark colors along with the more traditional shades.
I received a card that announced the May theme and gave directions to the Instagram site so you can share your luscious lip looks!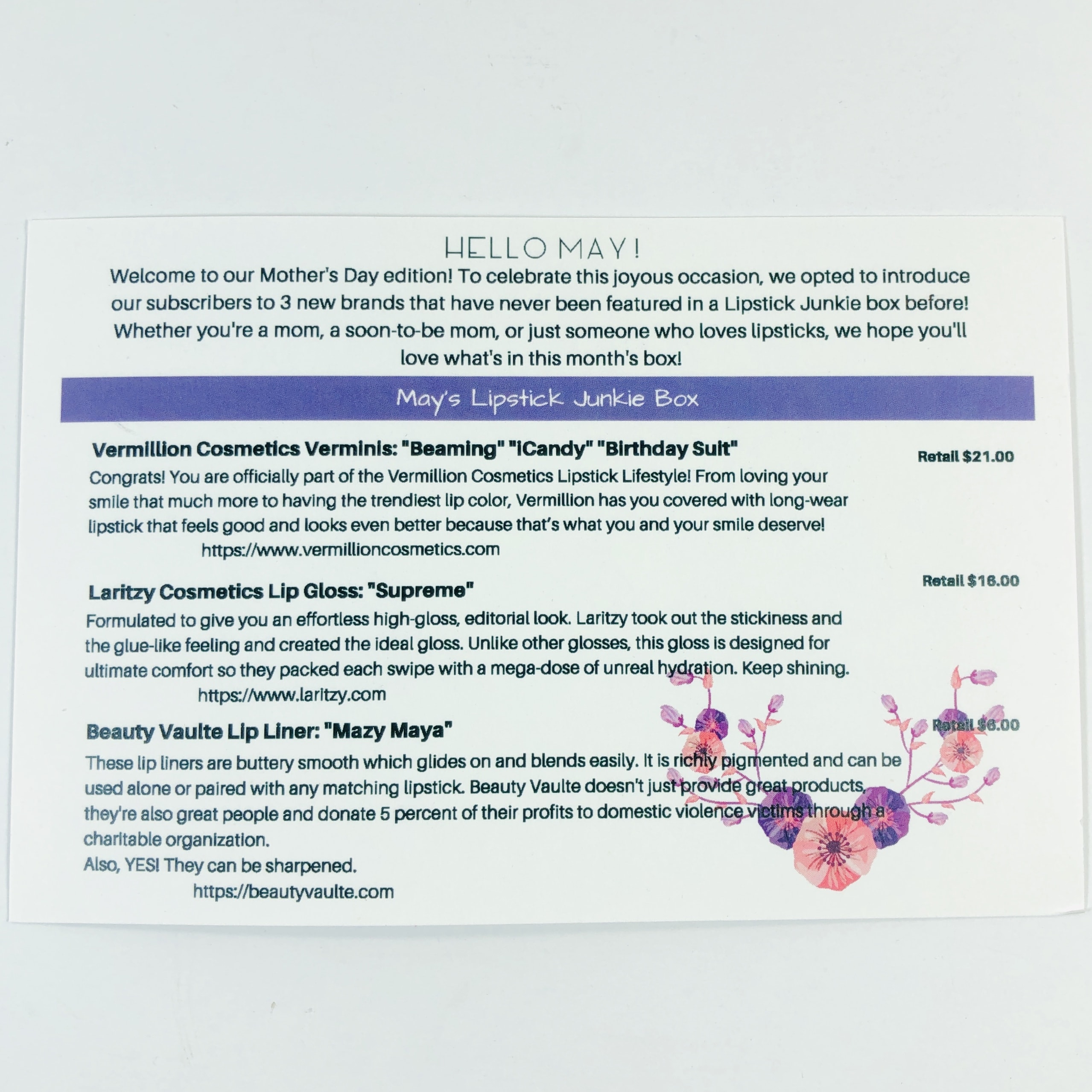 The back of the card listed each item and provided some info and MSRP.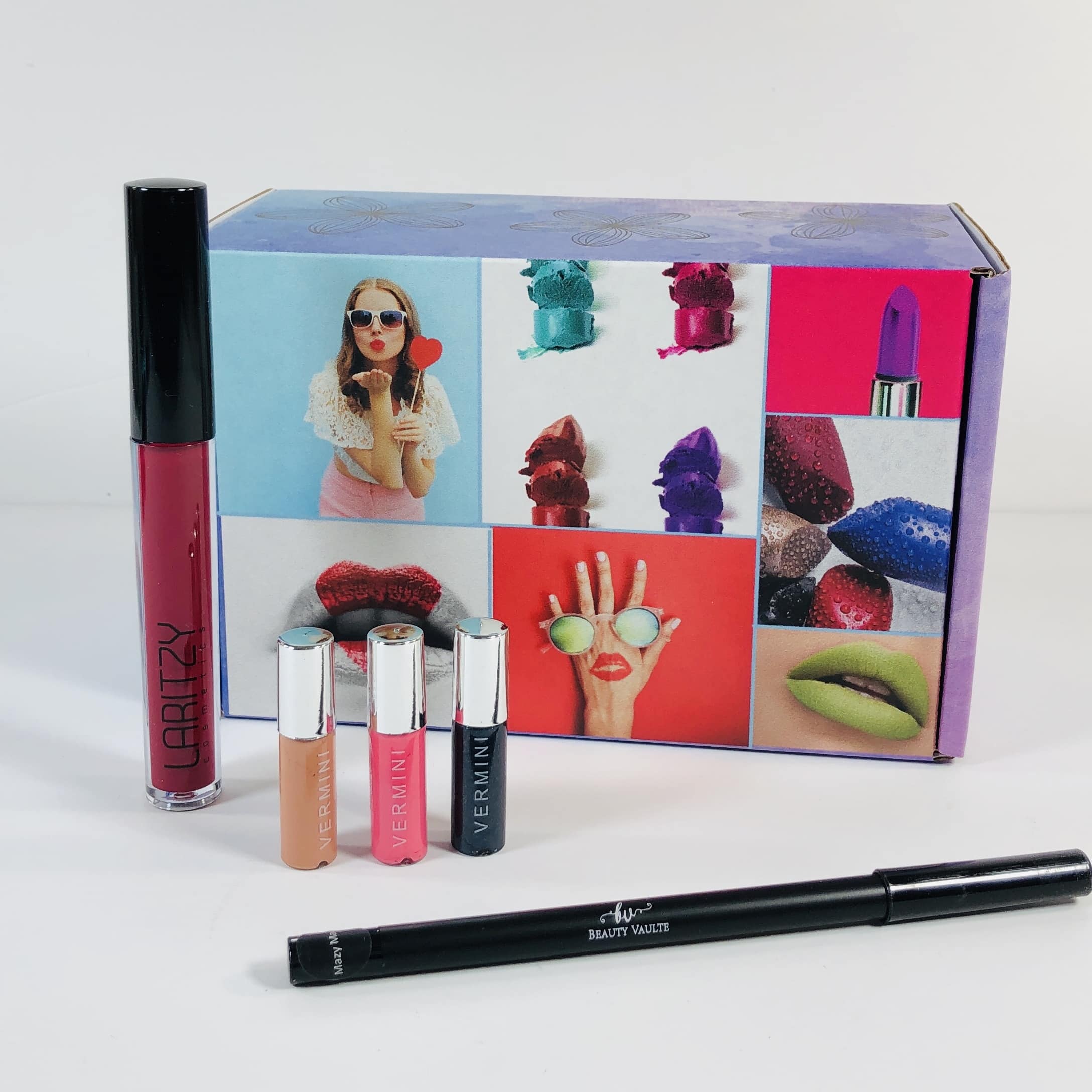 This month's box had 3 items (I'm counting the minis as 1) in a range of colors.

Beauty Vaulte Lip Liner in Mazy Maya ($6) Beauty Vaulte is new to Lipstick Junkie and new to me too! I had a look around their website and although they say the are vegan, this product has lanolin (which is derived from sheep) so I would ignore their vegan claim. I reached out to them for clarification and they apologized and updated their website so it no longer says vegan.
The color is lovely, a bright pink shade. It went on very smoothly and in fact I would consider this a lipstick instead of a liner. I have small lips so this was easy to get on my lips in a precise way.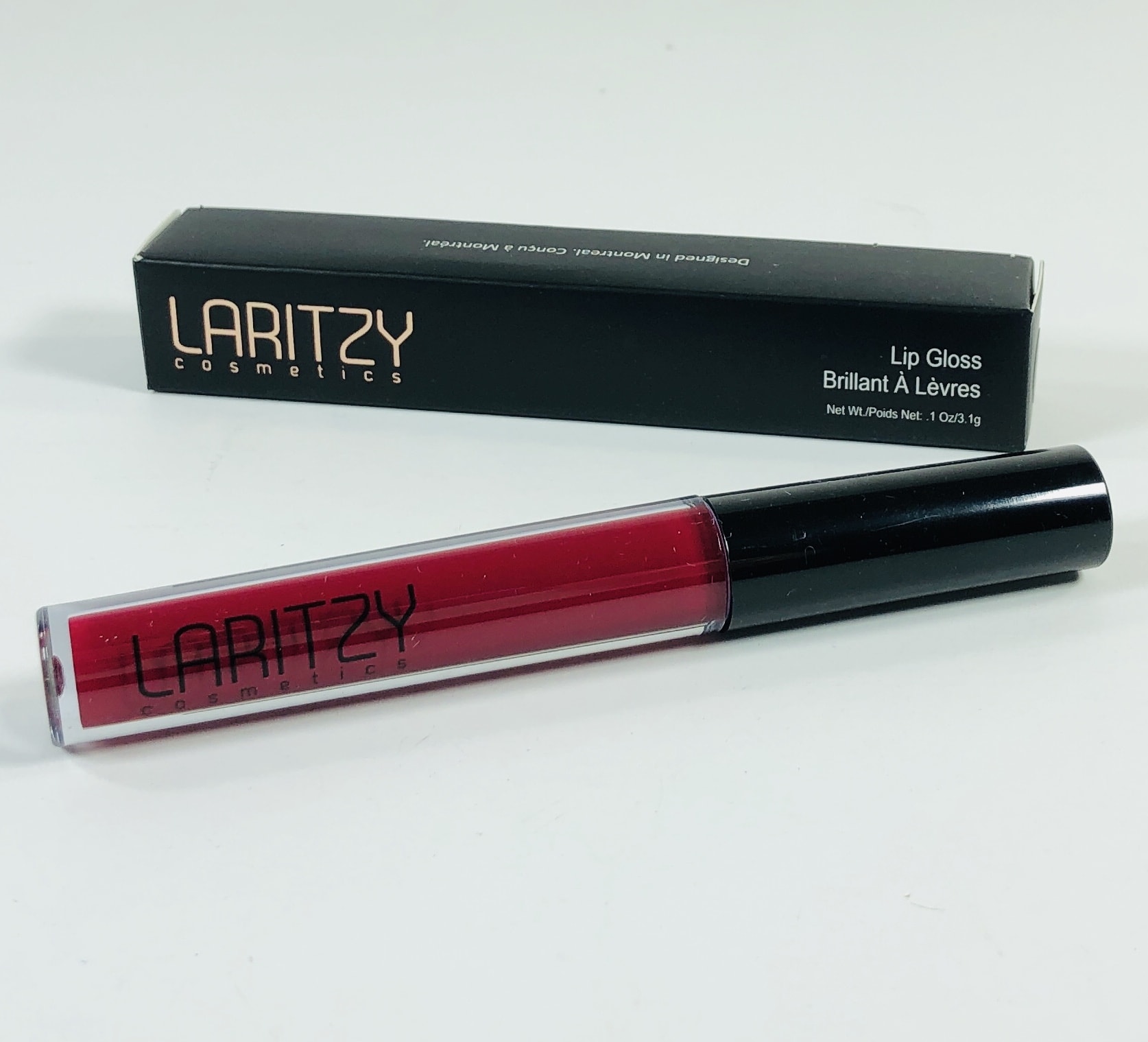 Laritzy Cosmetics Lipgloss in Supreme ($16) I was very pleased with both the color and wear of this lip gloss! The shade was described as bright red with blue undertones.

I was a little scared when I saw how bright and deep this color was but it went on in such a way that I could totally wear it. I used a lip brush to make sure that it was spread evenly, the brush wasn't doing it for me. I also had to blot it since it left a residue inside my lips. It felt nice on my lips without feeling sticky.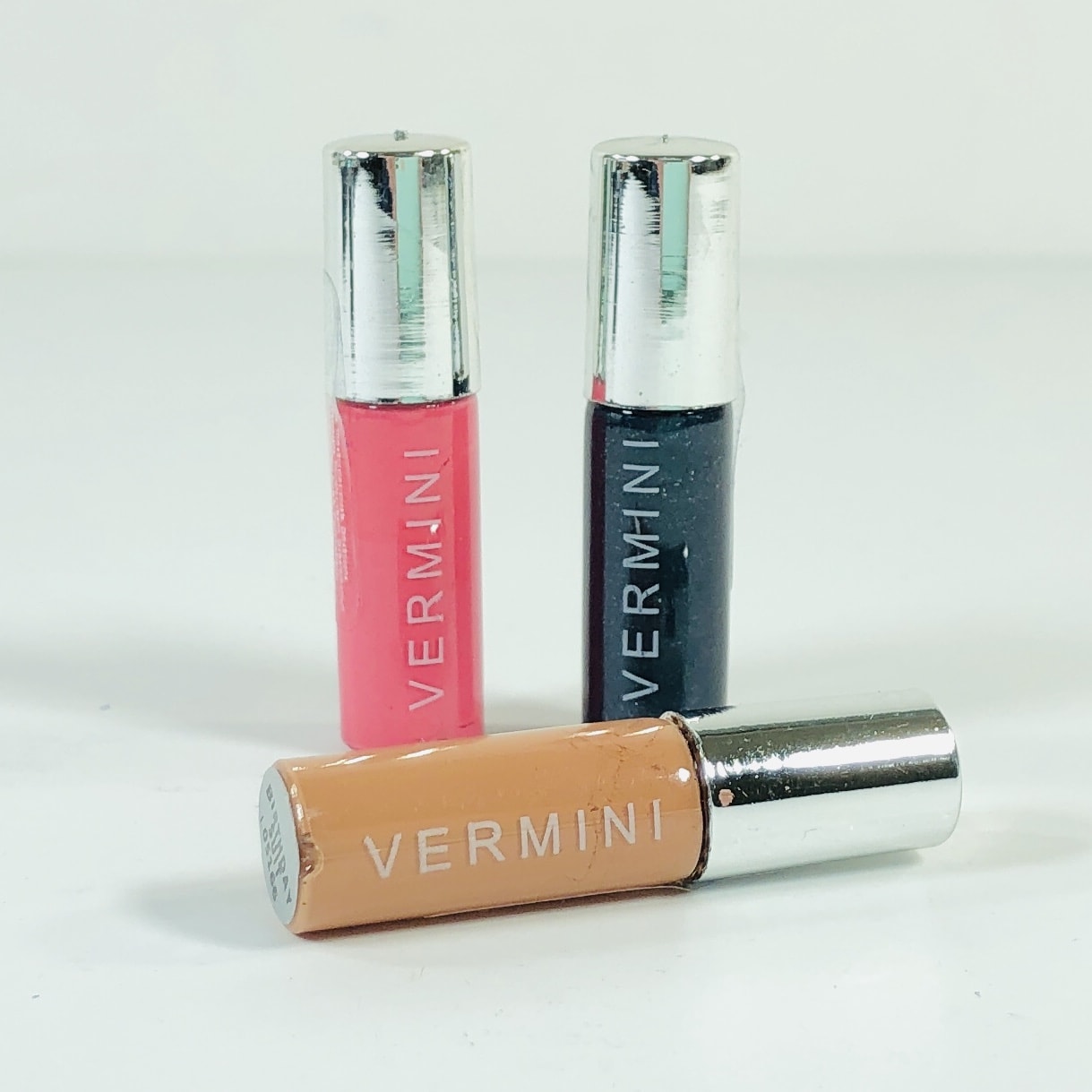 Vermillion Cosmetics Verminis in Beaming, iCandy and Birthday Suit ($21 per the product info card) We received three samples of Vermillion's lipsticks in some rather unusual colors.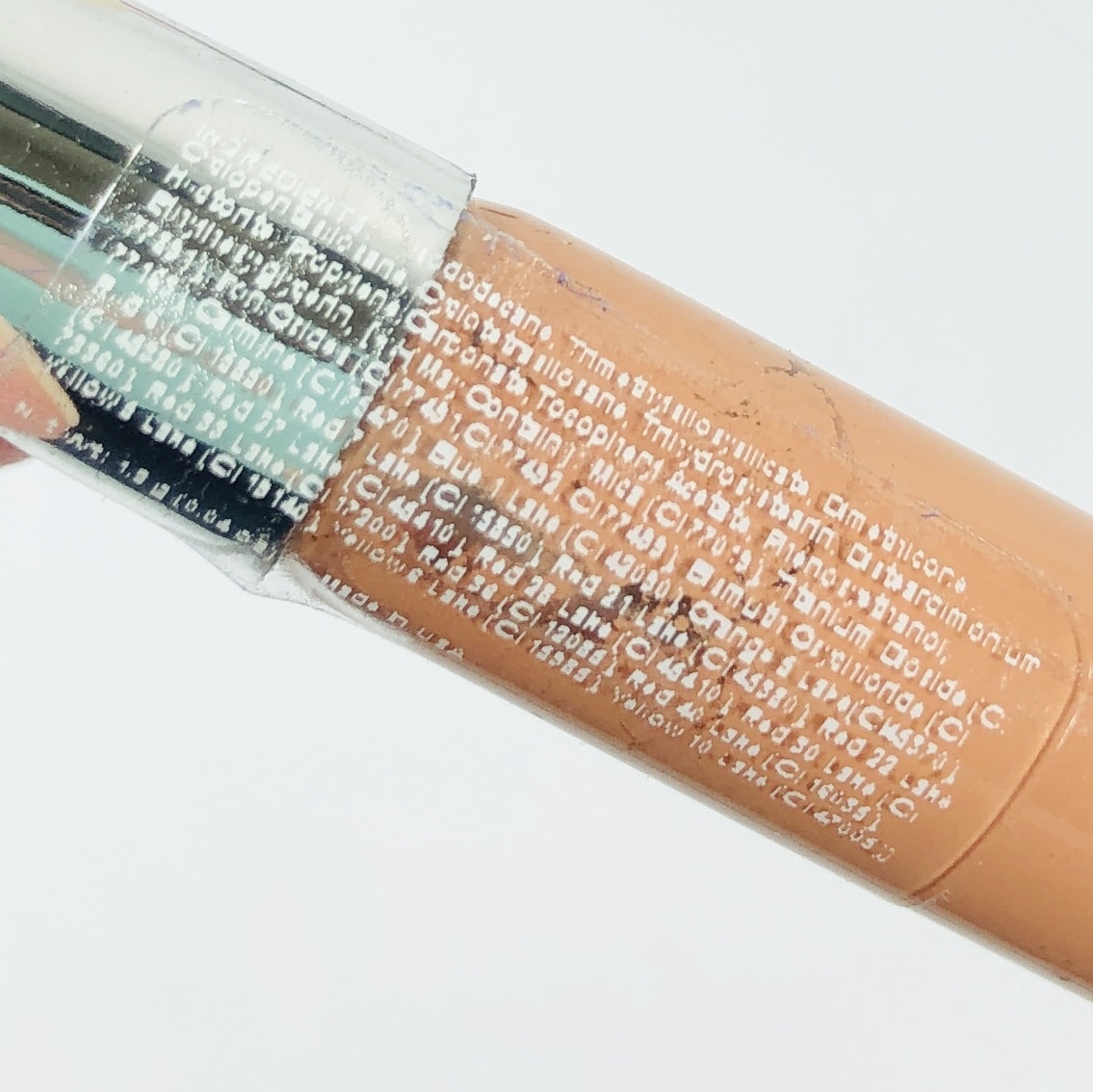 It was kind of hard to read the ingredients on here but they are listed on the website.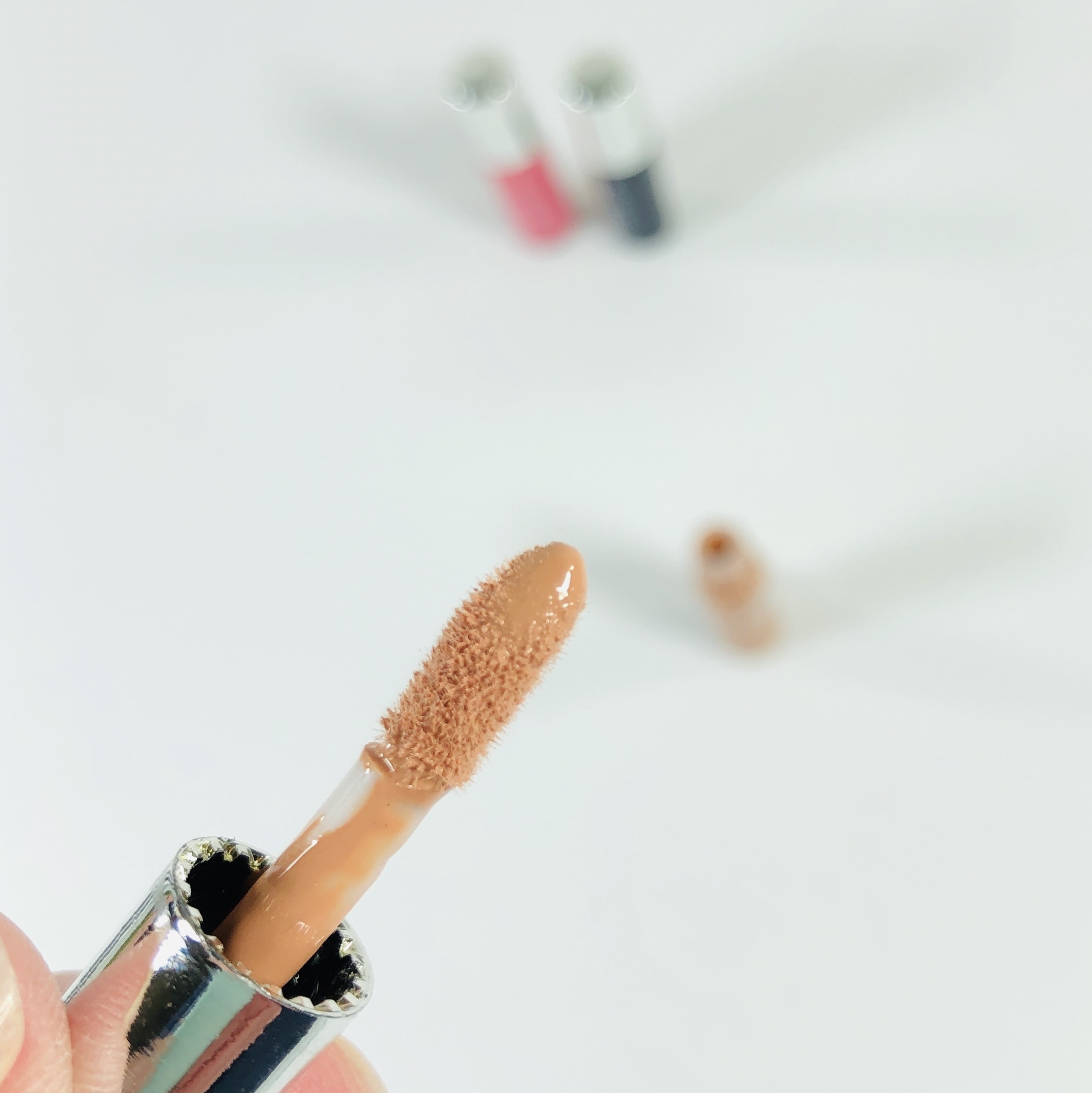 Here is Birthday Suit, which went on opaque and looked horrible on me.
Here is iCandy, which again, looks bad on me and would look great on Barbie.
Finally we also received Beaming. My daughter tried this out and then worried that it would stay on but a quick wipe with a makeup remover made it disappear. I thought the products lasted a while and dried quickly after applying. Unfortunately, they also looked opaque and left a brighter ring around the outside of my lips while enhancing my lip lines. I really didn't care for the formula on these minis and think the value is inflated.
Here are the products swatched from top to bottom: Laritzy lip color, Beauty Vaulte liner, and Verminis.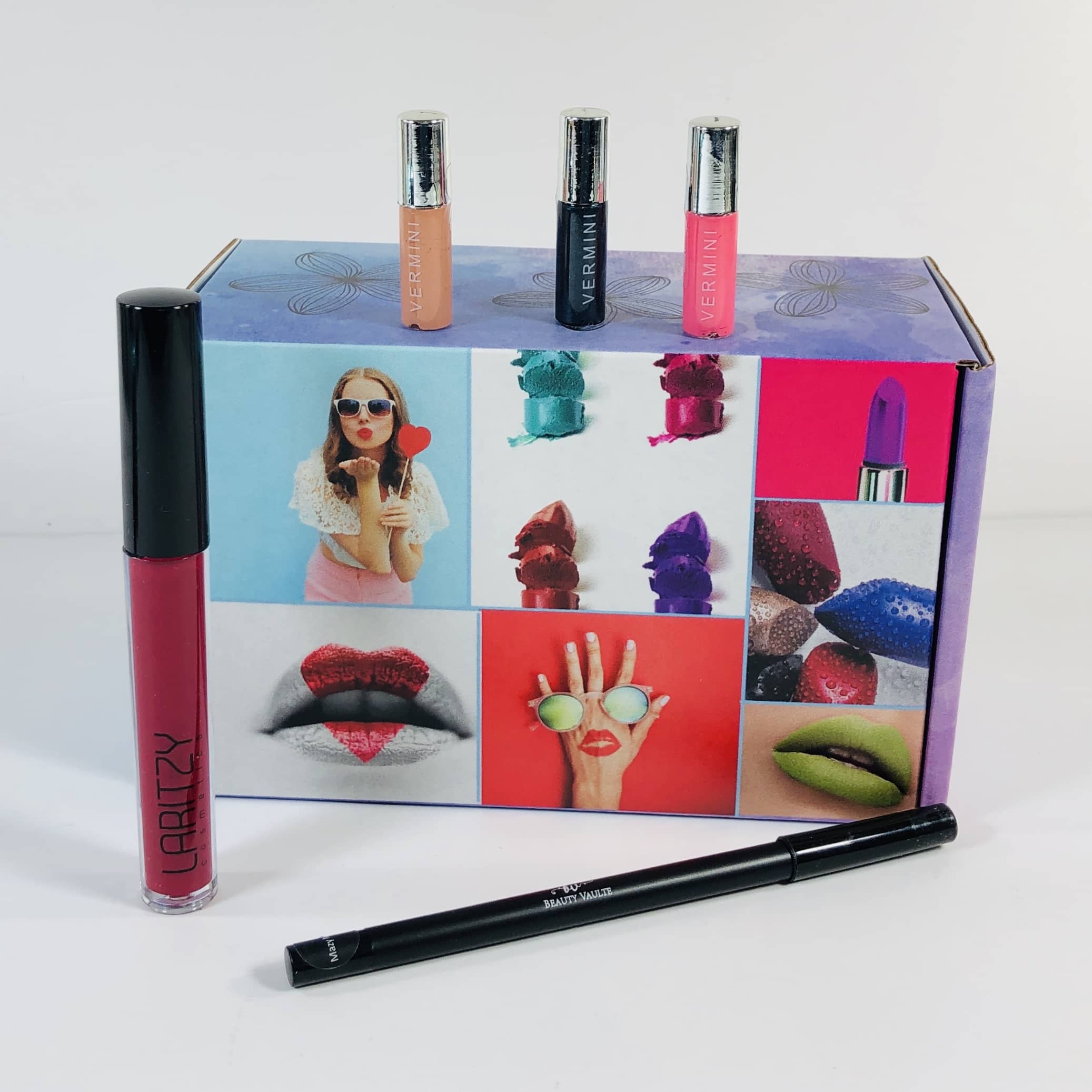 Two out of three ain't bad with this month's Lipstick Junkie shipment! It's rare that all of the products in any given box will please all of the people all of the time, so I count this as a win. The colors and formulas of the Laritzy and Beauty Vaulte items worked well for me. They were bold but still within my comfort zone. I was not impressed with the colors of the Verminis but then again, someone looking for an unusual lip color may love them.
What do you think of this month's box?