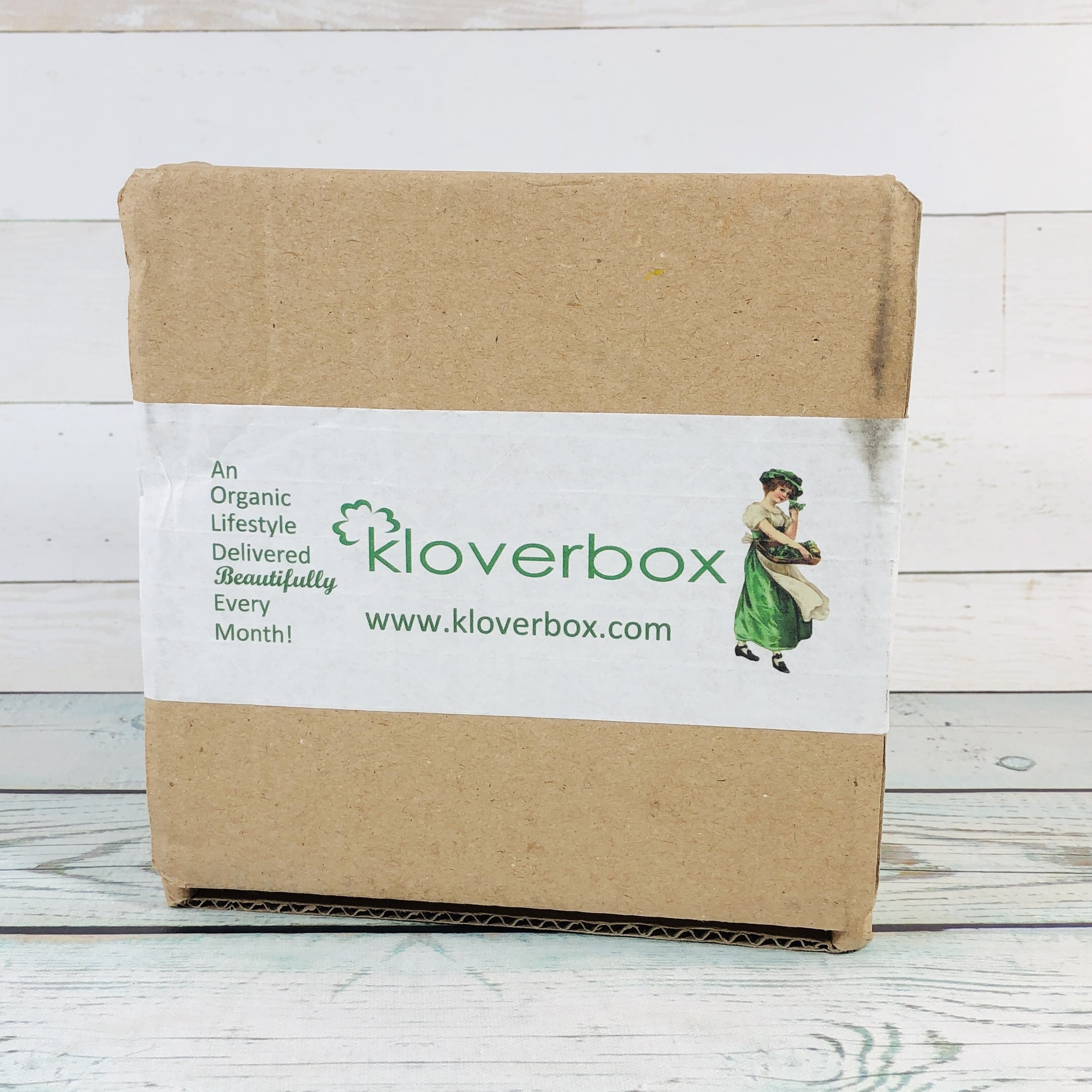 Kloverbox is a unique natural and cruelty-free beauty and lifestyle subscription box delivering the purest in beauty, nutrition, health, and home essentials. Kloverbox often sends items that are unique and from smaller brands. It is $25 a month and is available in 1-, 3-, or 6-month terms, with discounts for the longer terms. The 1- and 3-month subs automatically renew until canceled.
NOTE: Kloverbox is now closed. Read here for an important announcement, which is that basically Vegan Cuts will now fulfill the rest of Kloverbox's subscriptions.
We have very high standards when curating our boxes. We believe what you put on, in and around your body matters. All the products featured in Kloverbox are handpicked by our health conscious curators. We go through all the ingredients of every product featured so, you can rest assured the products you are receiving are high quality, cruelty-free, natural or organic and vegan.
My items were tucked into the bag so no further packing products were needed!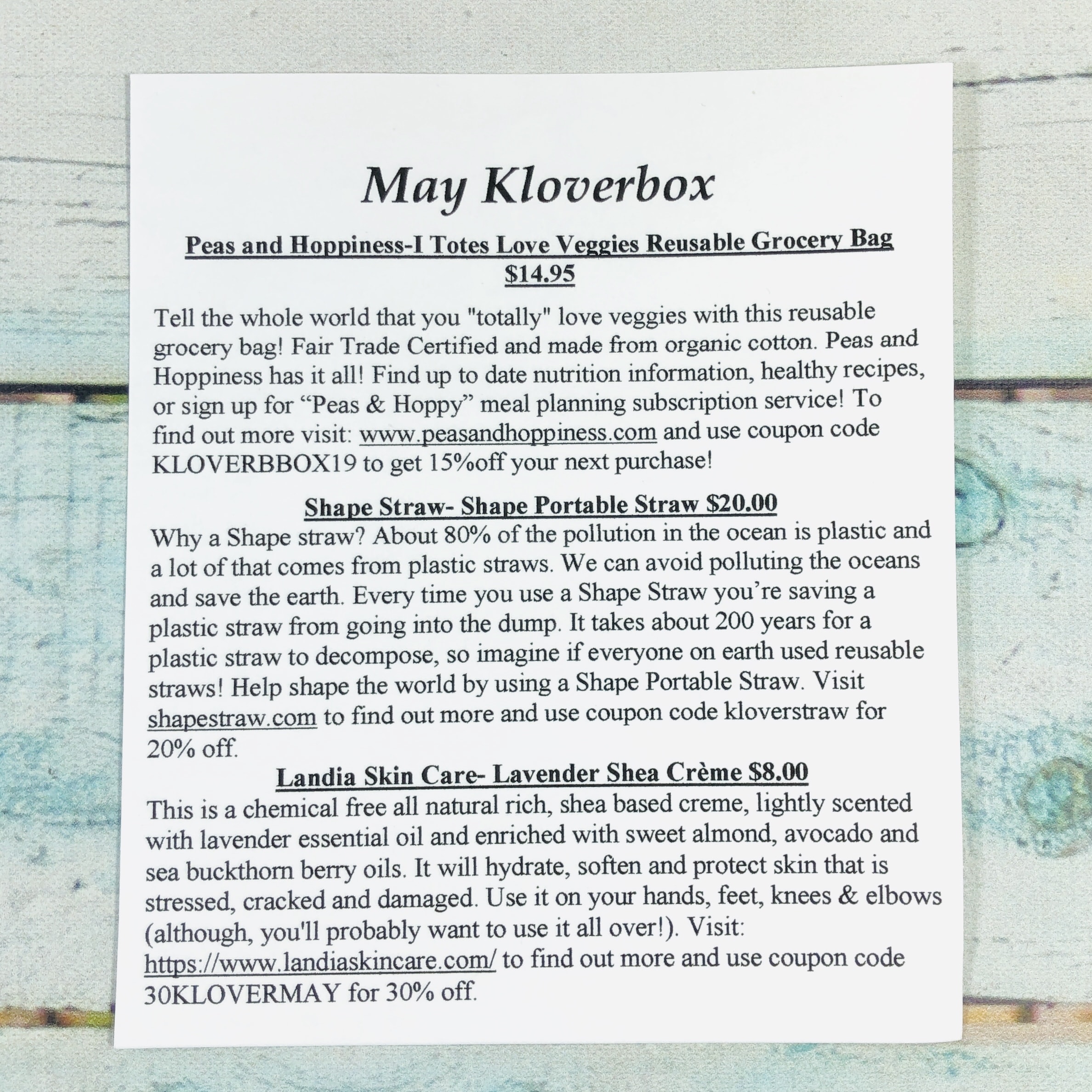 The information card contained a list of all the items in the box along with coupon codes for all of the items. If you fall in love with a product or want to discover a new item from a particular brand, you can save some money!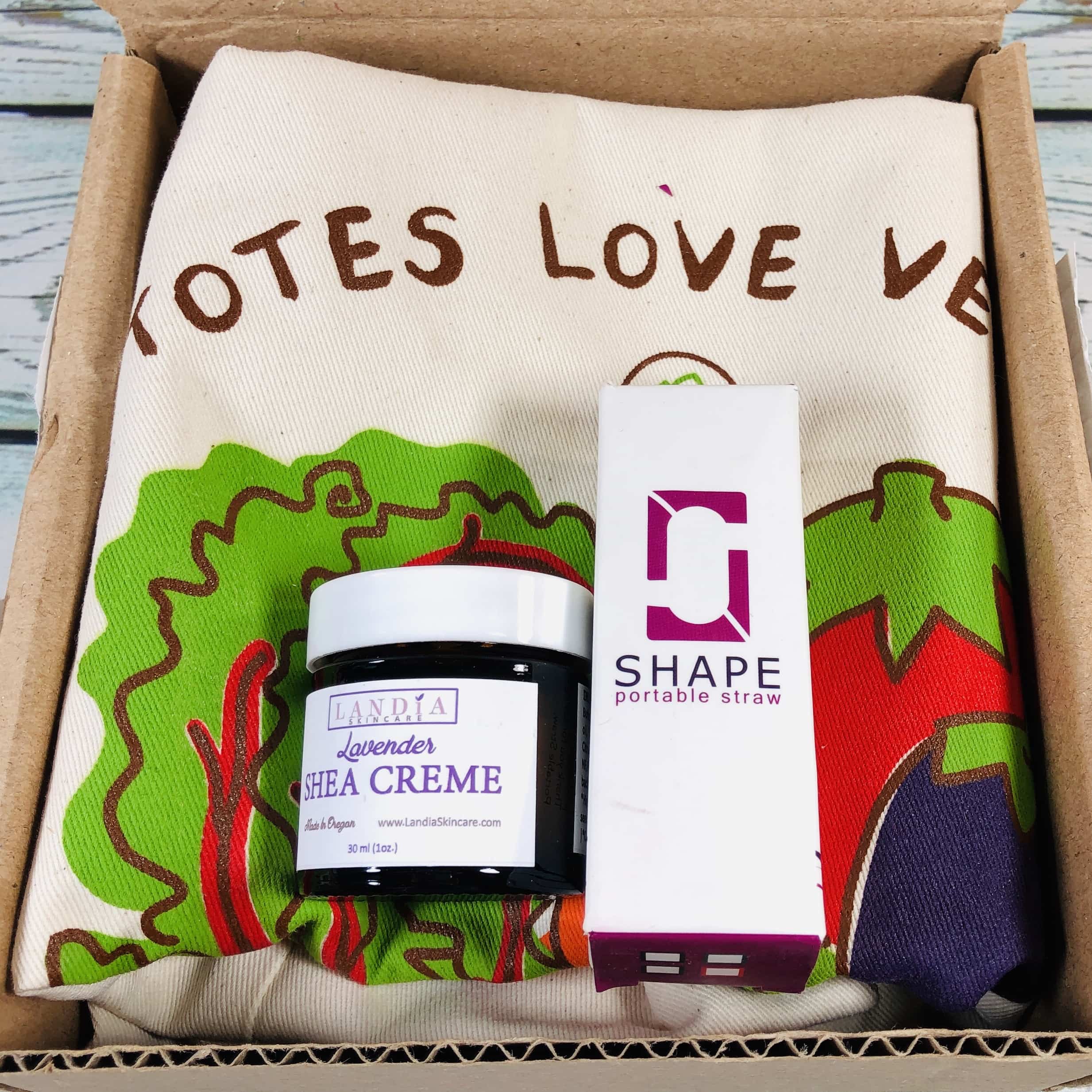 Everything in my box!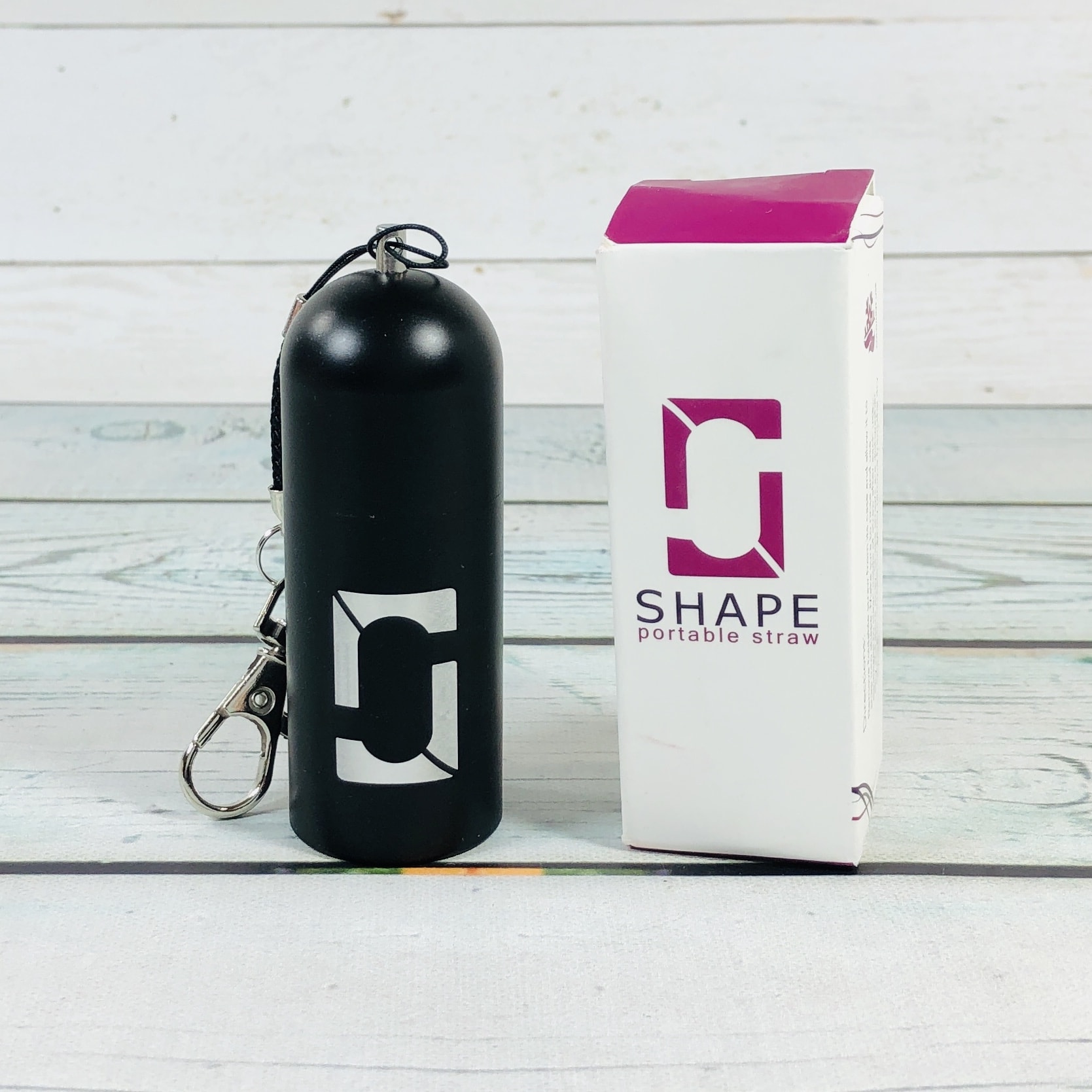 Shape Portable Straw ($20 according to the info card) The website listed for this straw has expired and strangely enough the box says to contact Amazon for any problems but it is no longer available on there either.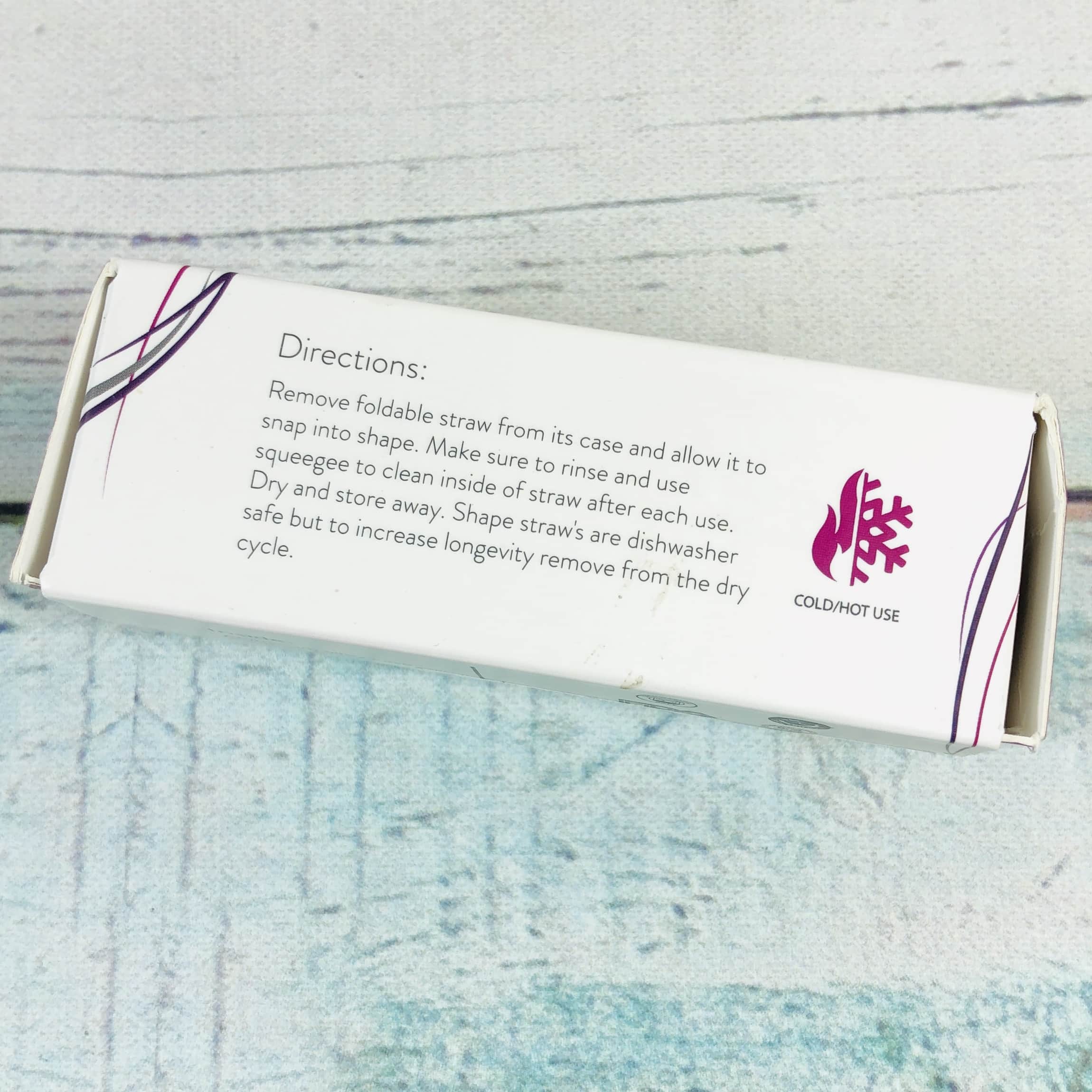 Directions were on the box.
It came in a reusable carrying case.
Everything fits inside!
It also came with a cloth and a "squeegee" but no directions on how to actually give it a good cleaning. The metal "snake" looks too thin to do any serious cleaning but I have other straw brushes at home.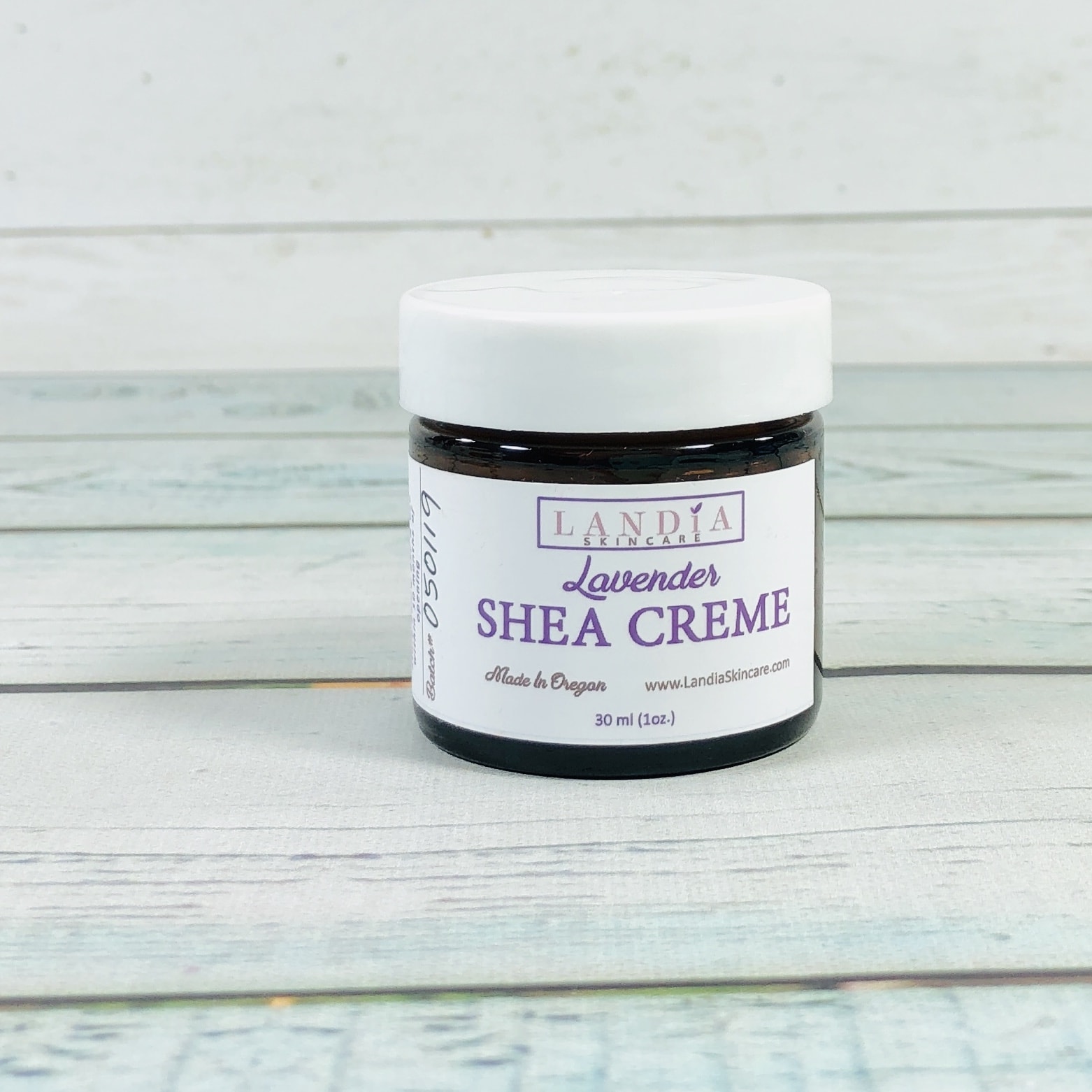 Landia Skincare Lavender Shea Creme ($8) I love the scent of natural lavender and this lotion smells lovely.
Ingredients are printed on the label and include shea butter, lavender hydrosol, and avocado oil.
It is super creamy and perfect for those extra dry spots on the body, like heels, elbows, and knees. Rub into hands before bedtime and enjoy the aromatherapeutic benefits of the lavender oil!
Peas & Hoppiness Canvas Tote Bag ($14.95) I think lifestyle items like this fair-trade tote bag is what I will miss most about Kloverbox. The bag is pretty big and the bottom of it reaches my hip when I have the straps on my shoulder.
Plus I am a sucker for puns!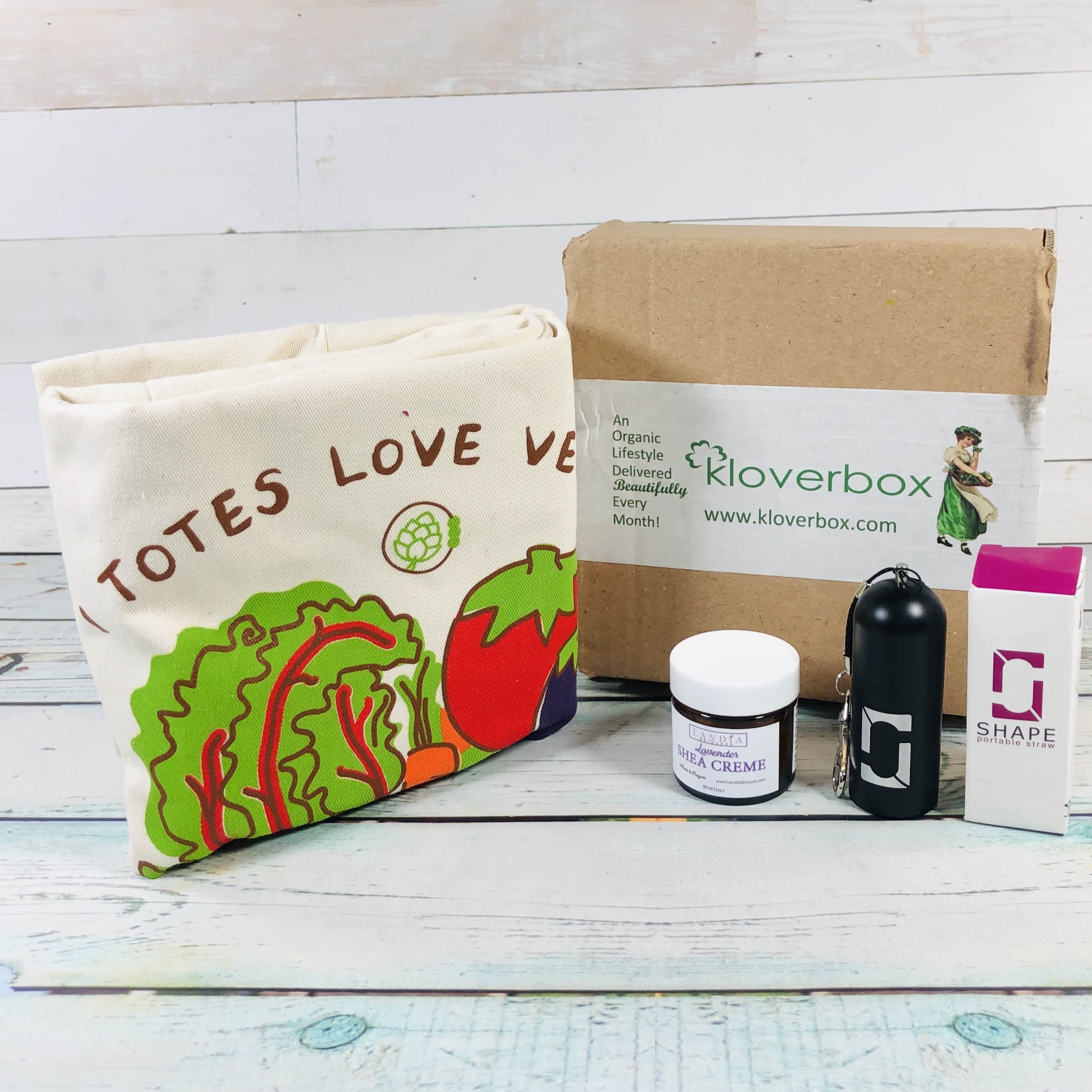 Well Kloverbox, you had a good run! While I enjoyed this sub and discovered lots of amazing products, it has seemed a little lackluster lately. I will miss the unique products they sometimes sent, such as tote bags, fair trade jewelry, and the occasional snack item. My final box had an estimated value of around $42.95.
What did you think of the May Kloverbox? Let me know in the comments!