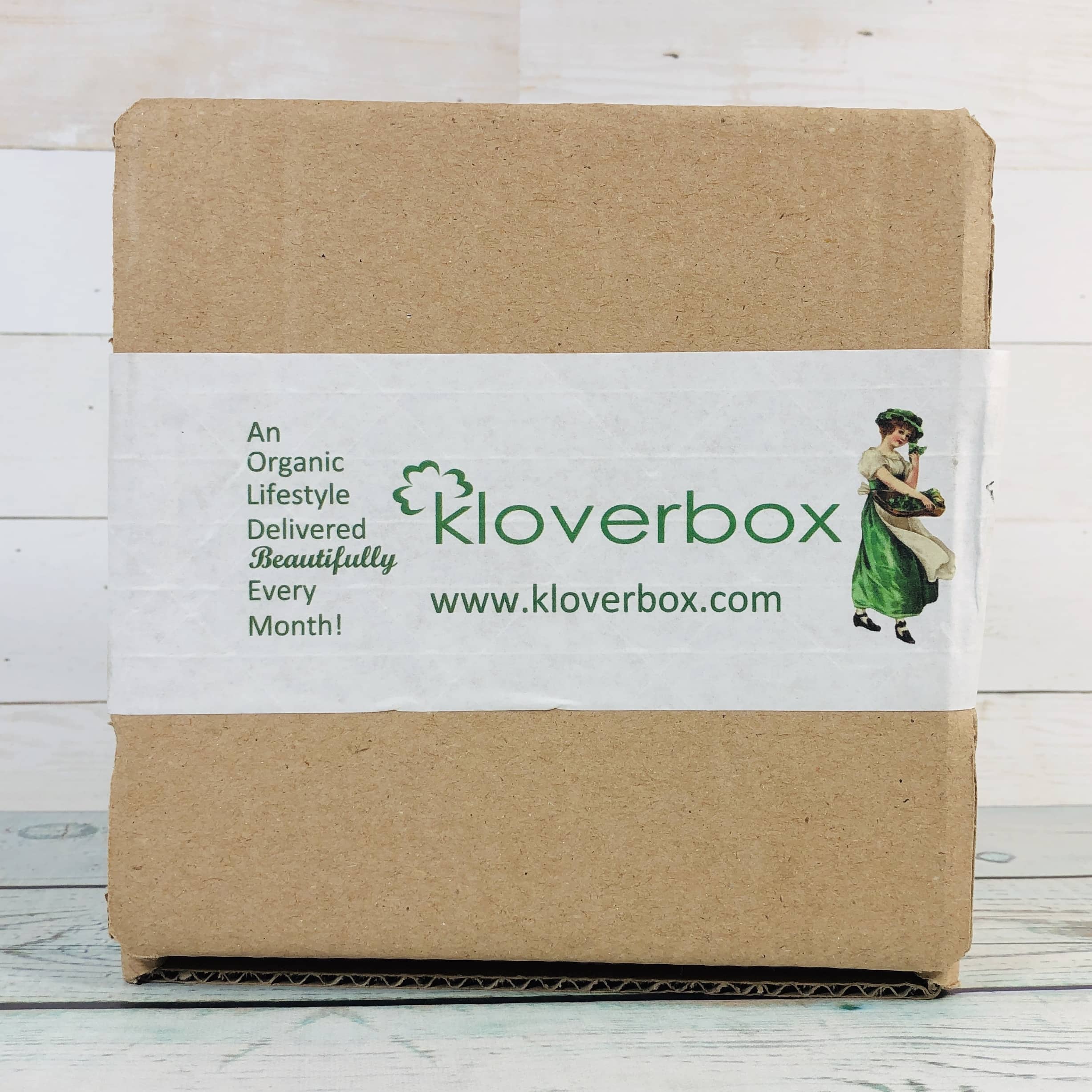 Kloverbox is a unique natural and cruelty-free beauty and lifestyle subscription box delivering the purest in beauty, nutrition, health, and home essentials. Kloverbox often sends items that are unique and from smaller brands. It is $25 a month and is available in 1-, 3-, or 6-month terms, with discounts for the longer terms. The 1- and 3-month subs automatically renew until canceled.
We have very high standards when curating our boxes. We believe what you put on, in and around your body matters. All the products featured in Kloverbox are handpicked by our health conscious curators. We go through all the ingredients of every product featured so, you can rest assured the products you are receiving are high quality, cruelty-free, natural or organic and vegan.
DEAL: Save 10% on your whole subscription with coupon code HS10!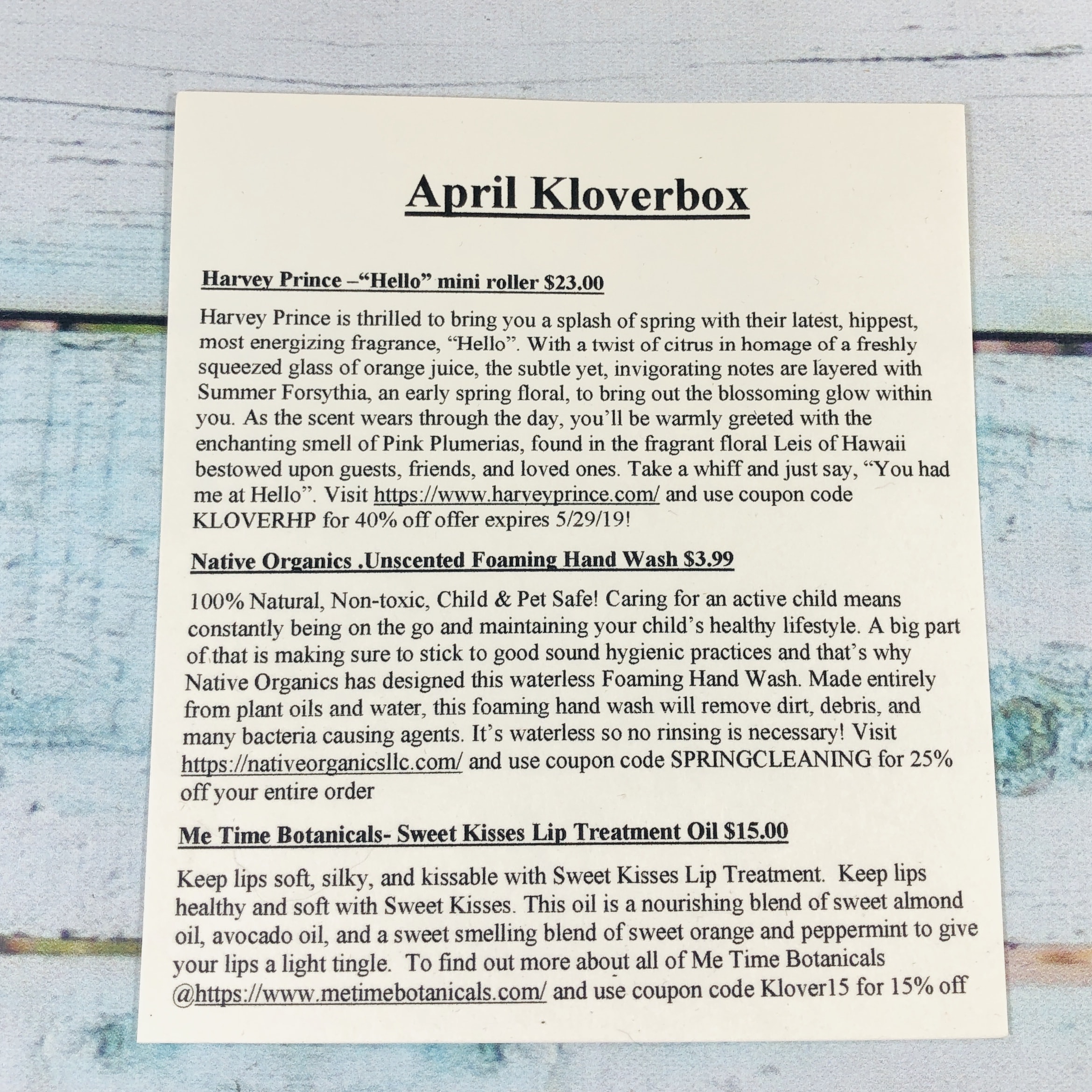 The information card contained a list of all the items in the box along with coupon codes for all of the items. If you fall in love with a product or want to discover a new item from a particular brand, you can save some money!
Shredded paper squiggles greeted me when I opened the box. They are in Earth colors this month!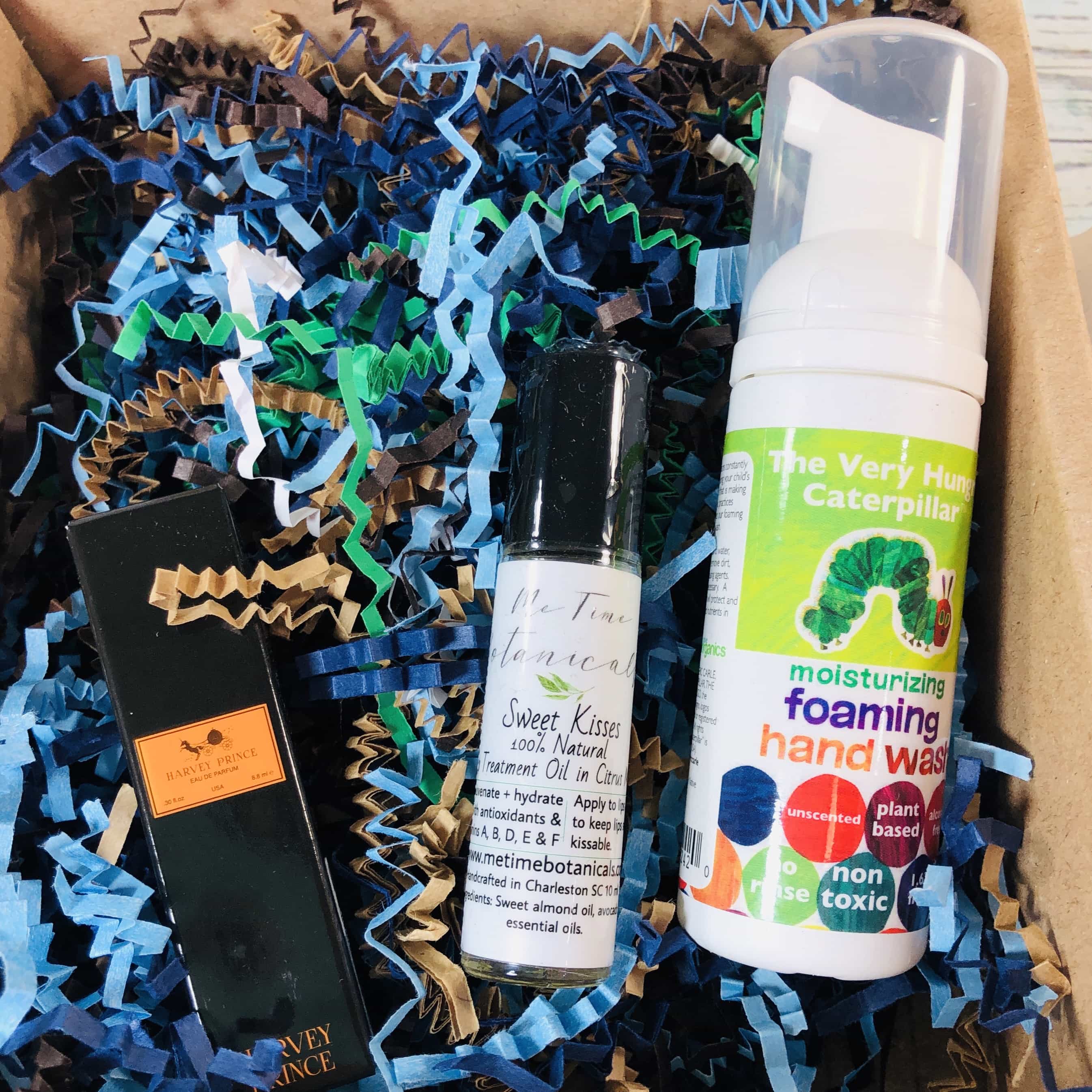 Everything in my box!
Native Organics Unscented Foaming Hand Wash ($3.49) My kids are older now but I think they will get a kick out of seeing one of their favorite author's illustrations on this bottle!
Ingredients are listed on the bottle. This is a no-rinse type of product – just squirt into hands and rub them together to distribute product until it dries.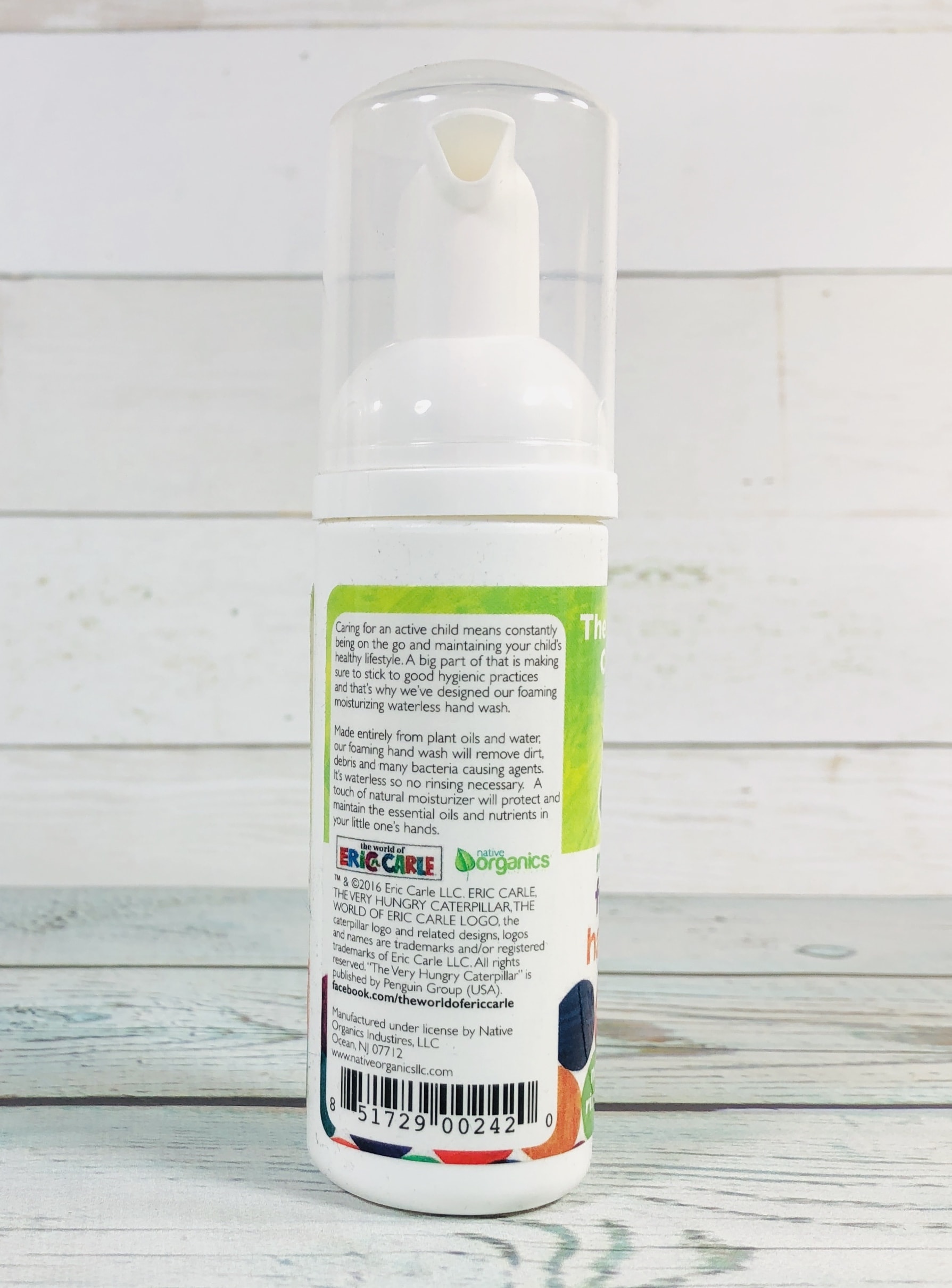 This is the unscented version but there are two other scents available on the Native Organics website. My hands felt moisturized after using this "soap", but I am not sure about how clean they are. Also, it left a smell on my hands that I disliked, although it faded after a few minutes.
Me Time Botanicals Sweet Kisses Lip Treatment Oil ($15) I am always happy to try a new lip product, and I made sure to use this one before bed for several nights in a row. Be careful when opening – it had plastic shrink wrap around the lid but leaked a bit anyways.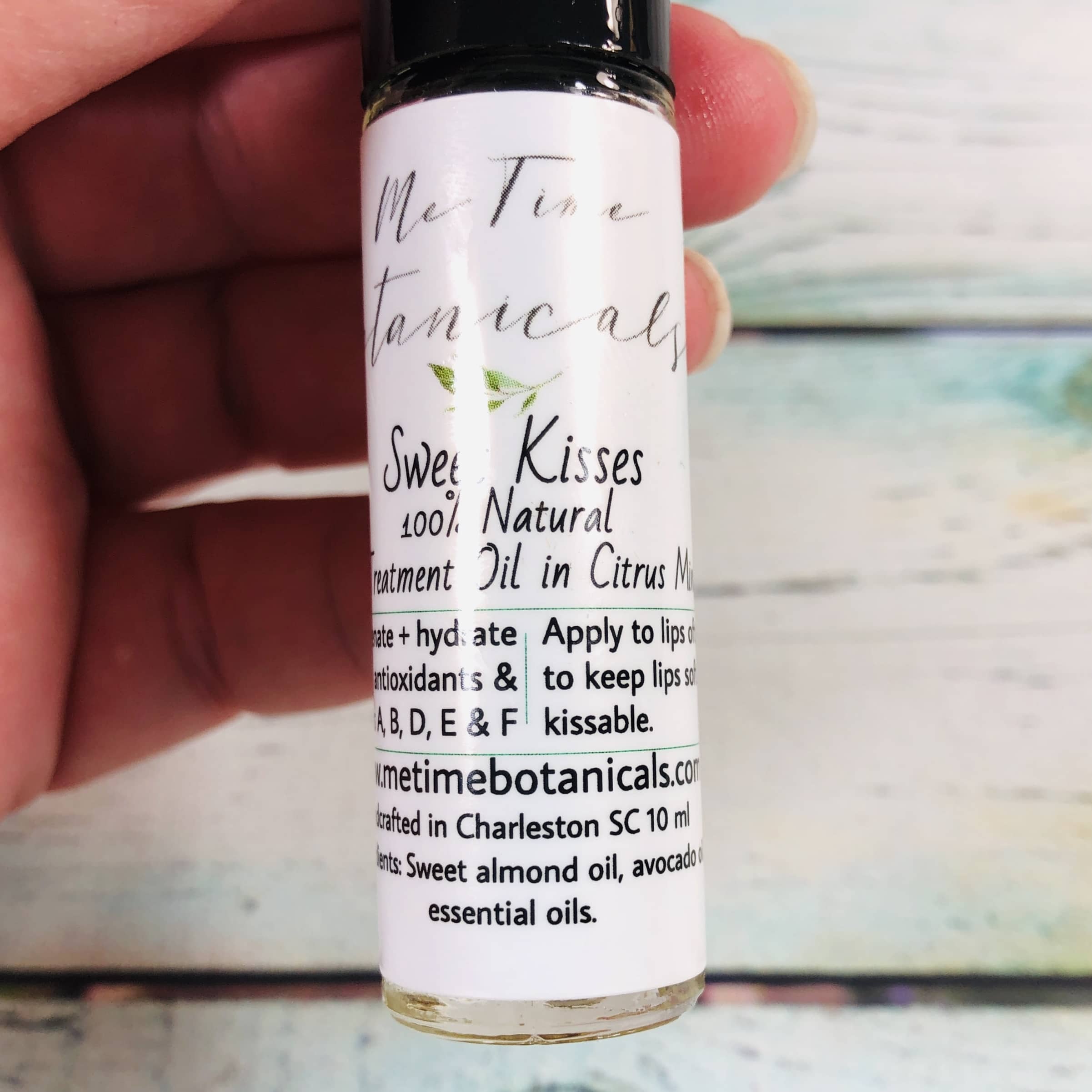 It is made of sweet almond oil, avocado oil, plus orange and peppermint essential oils.
The metal roller ball felt good on my lips. I thought it felt silky and the scent was very nice. Usually I use a waxier lip balm before bed and can feel it on my lips the next morning. Lip oils do not last that long on my face. I think this would be a good product to use before or after using an exfoliating rub. You could also roll it on cuticles!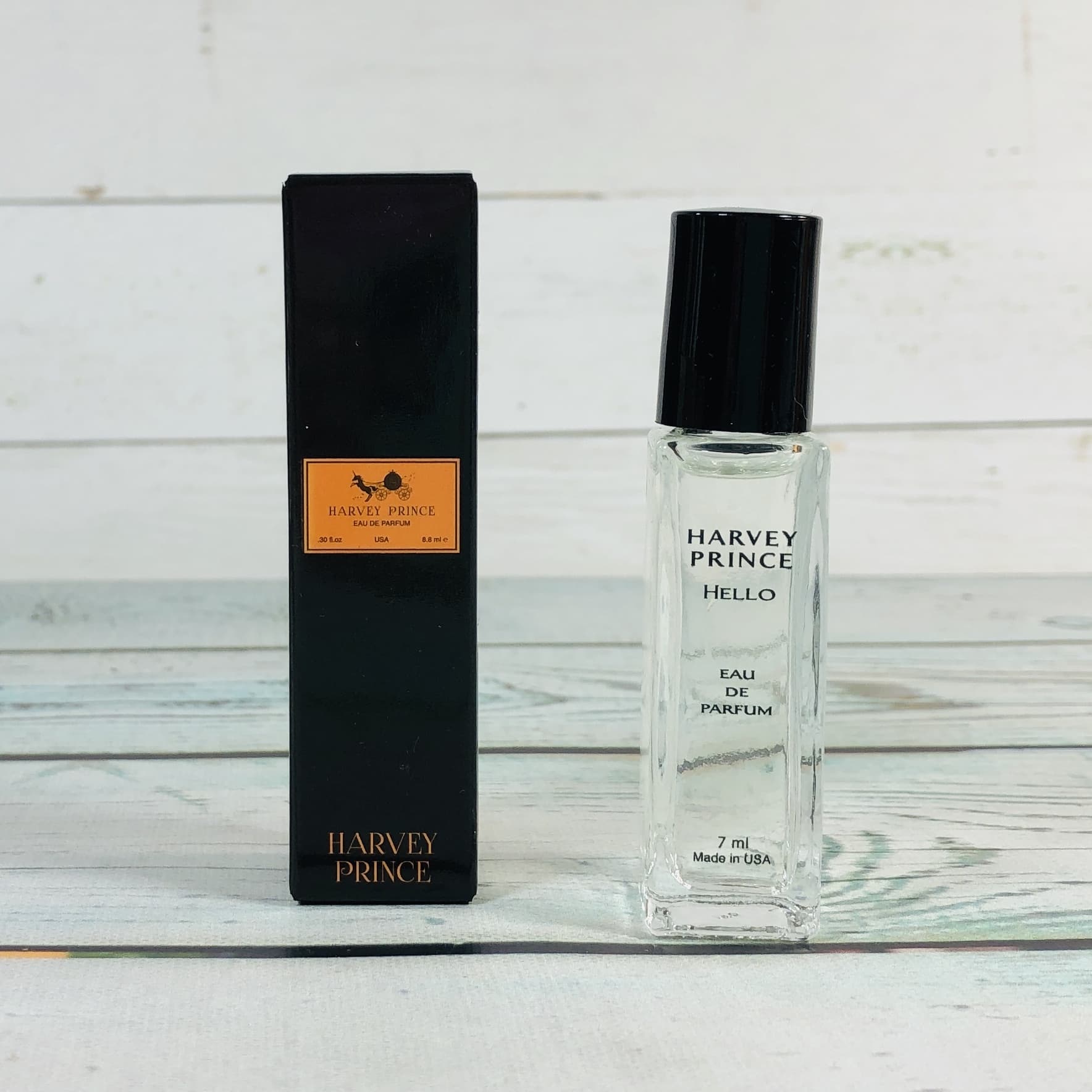 Harvey Prince "Hello" Mini Roller ($23 for 8.8ml, $18.30 value) I'm not sure why Kloverbox said this was the latest scent from Harvey Prince – it actually came out around 2014 and was one of the first fragrances I received when I started getting Birchbox. Check out the cap: does that look correct? Also, I'm not sure why the box says 8.8ml, while the bottle says 7ml.
Ingredients were listed on the package.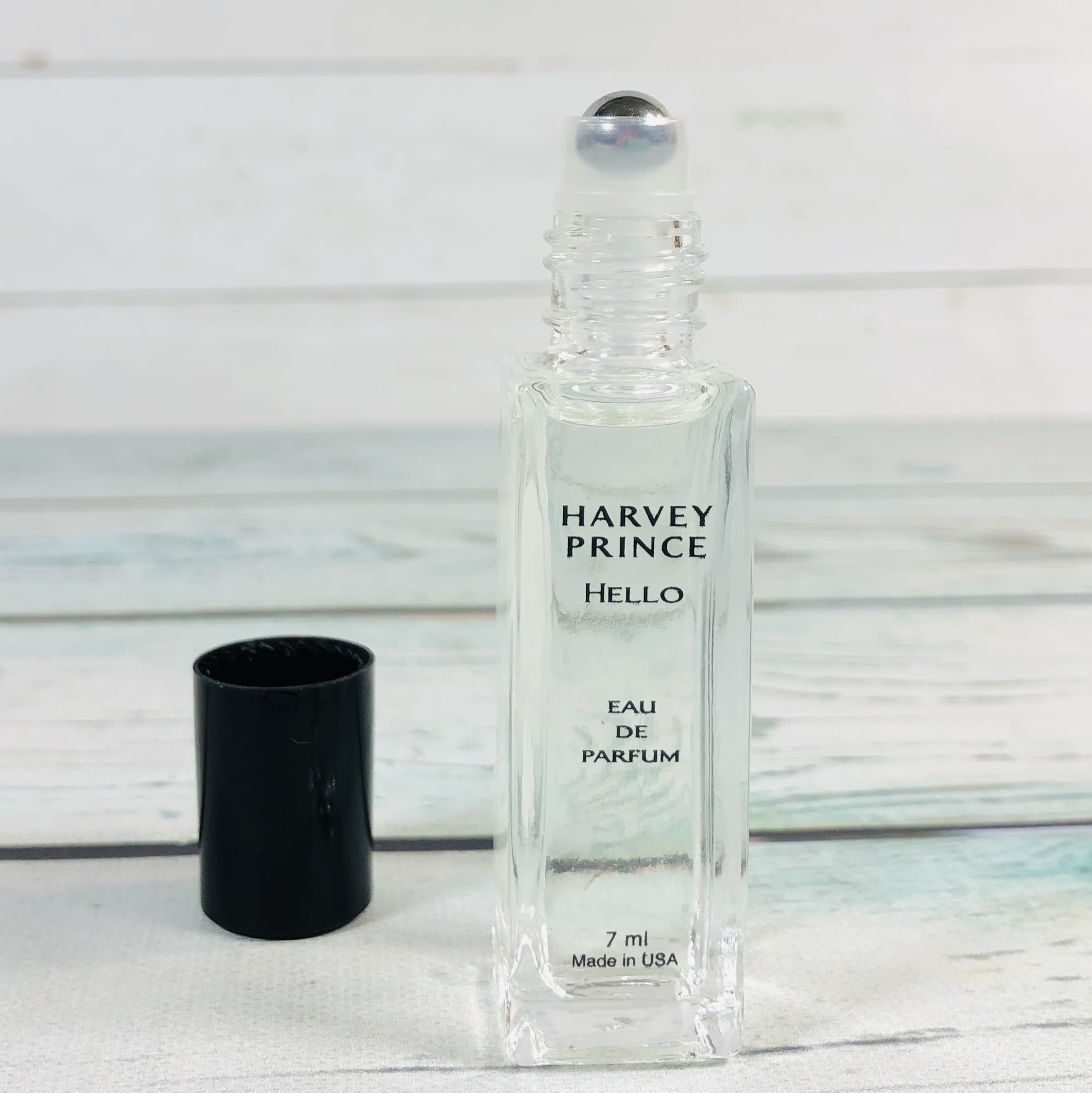 I don't know if it's the roller ball or what but way too much product comes out when I try to use this product. I do like the scent, which is a blend of citrus and musk. I would be afraid to place this product in my purse or luggage, and I am even worried that it might fall on my dresser and spill and ruin the furniture.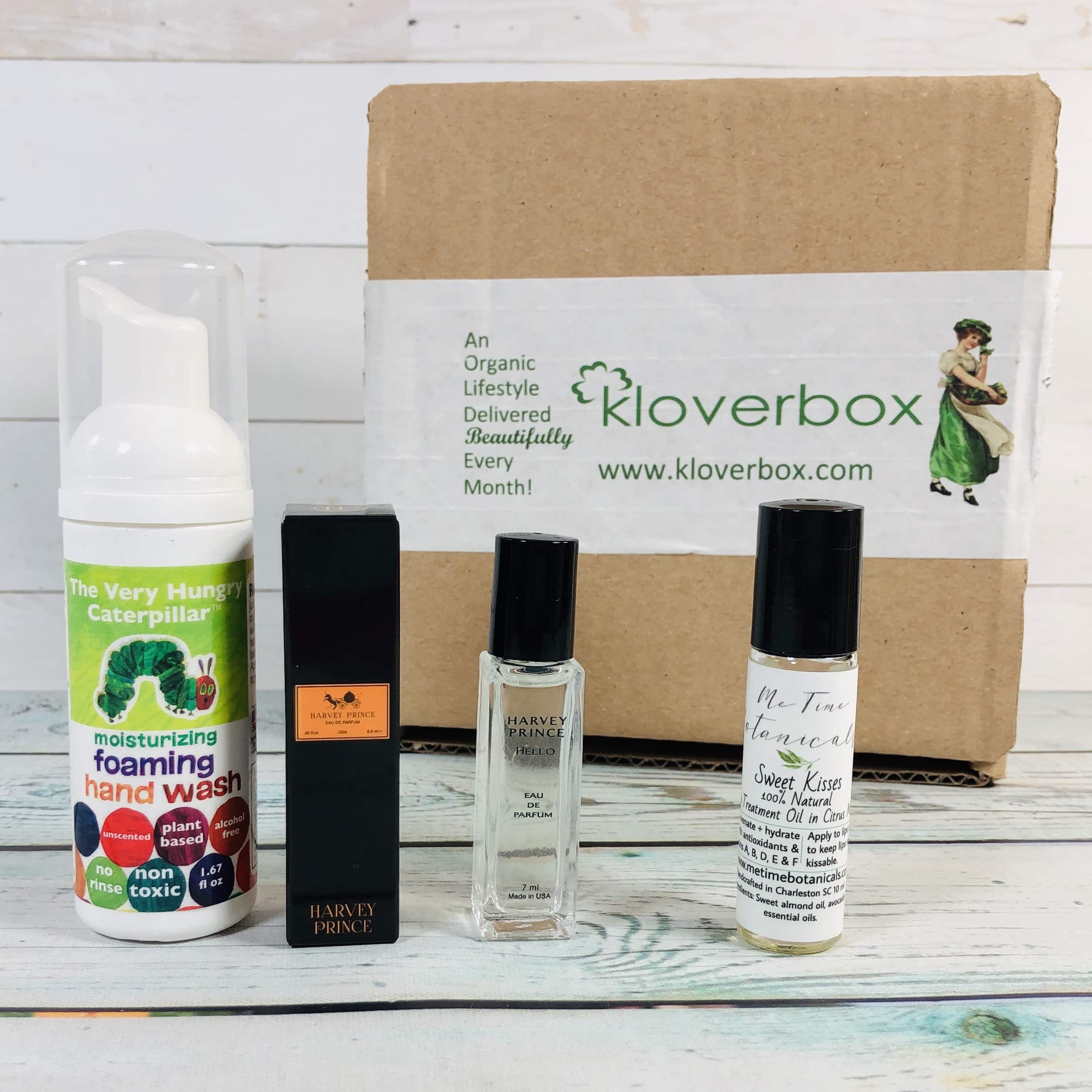 Kloverbox used to send 4 items but it looks like they have brought it down to three lately and I expect it to remain that way from now on. I was confused by the perfume, why would it say one size on the box and another on the bottle? Also, why was the rollerball so odd? The lip balm was luxurious but the hand sanitizer was just ok. The value for the April box was around $36.79, which is more than the price paid for the box.
What did you think of the April Kloverbox? Let me know in the comments!