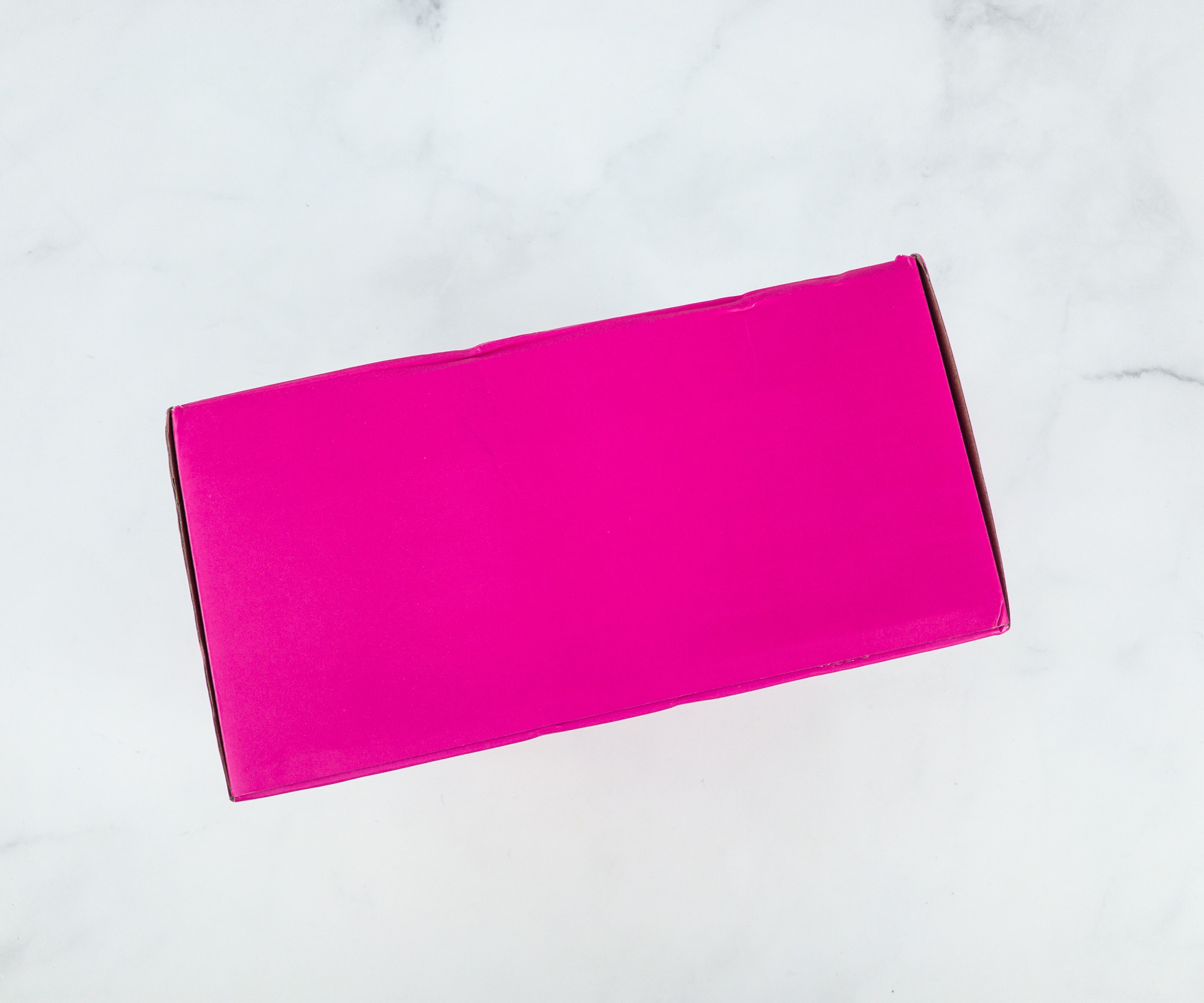 The KissMe Lipstick Club is a monthly liquid lipstick subscription from LiveGlam. Every month for $19.99 you'll receive 3 new exclusive liquid lipsticks – all long-lasting, highly pigmented, and deliciously scented!
LiveGlam also offers the MorpheMe Brush Club + ShadowMe Eye Shadow subscriptions.
DEAL: Get a FREE lippie with any subscription plan during the sign-up process! You'll also save $10 on a 6-month plan or get a free month with an annual subscription! Just use this link to activate the offer! You can save 10% in the shop with coupon code HELLOBOXES.
Everything is wrapped in a light pink tissue wrapper sealed with a cute, gold unicorn sticker!
NOTE: New subscribers will be put on waitlist. It means that there is no guarantee that the collection they'll receive is the current month's collection once they are made an active member. However, you can also choose to trade your first set and become an active member of KissMe without being waitlisted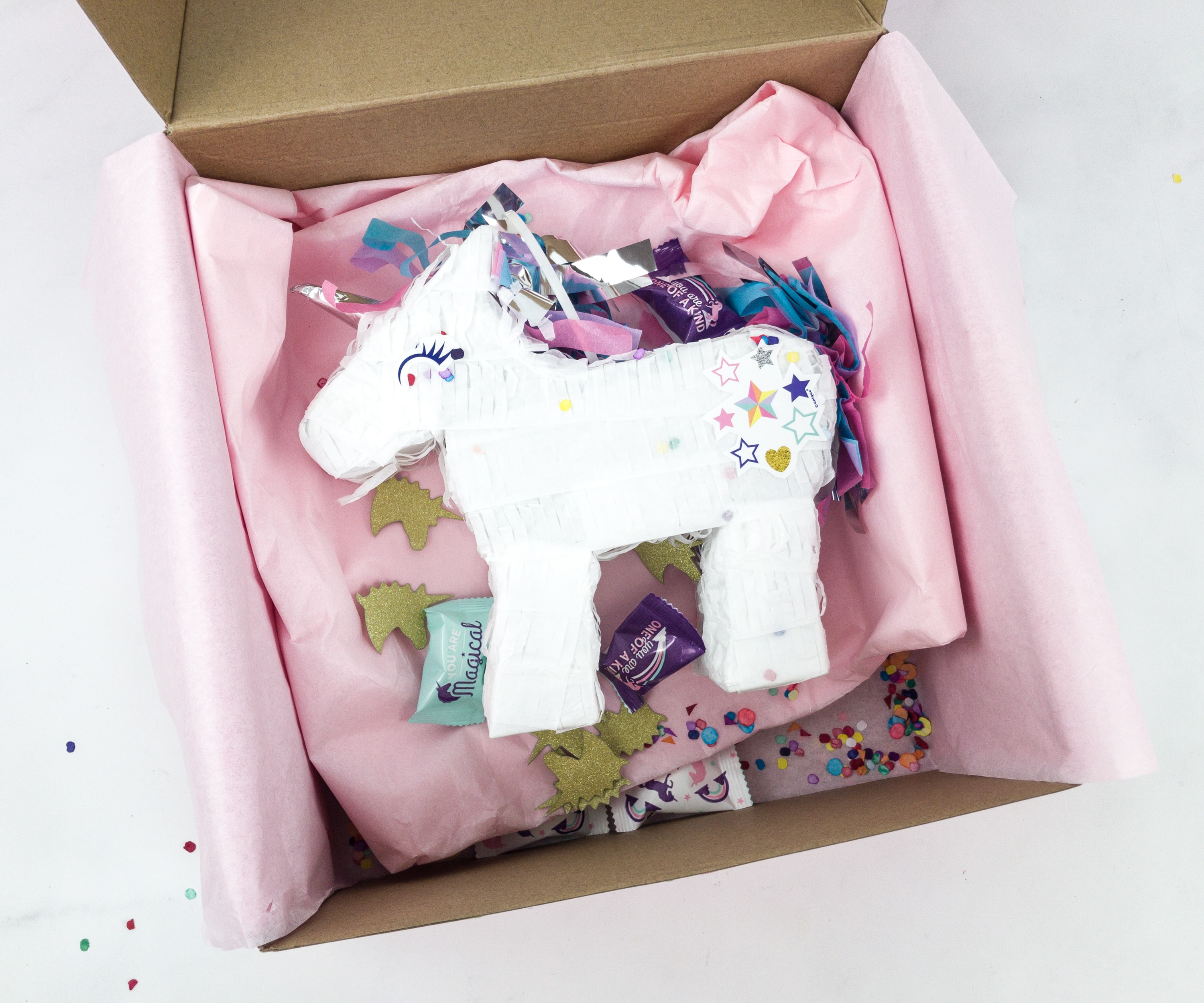 Note that for whatever reason for our review package this month we got a fun unicorn set – regular subscribers will not receive this.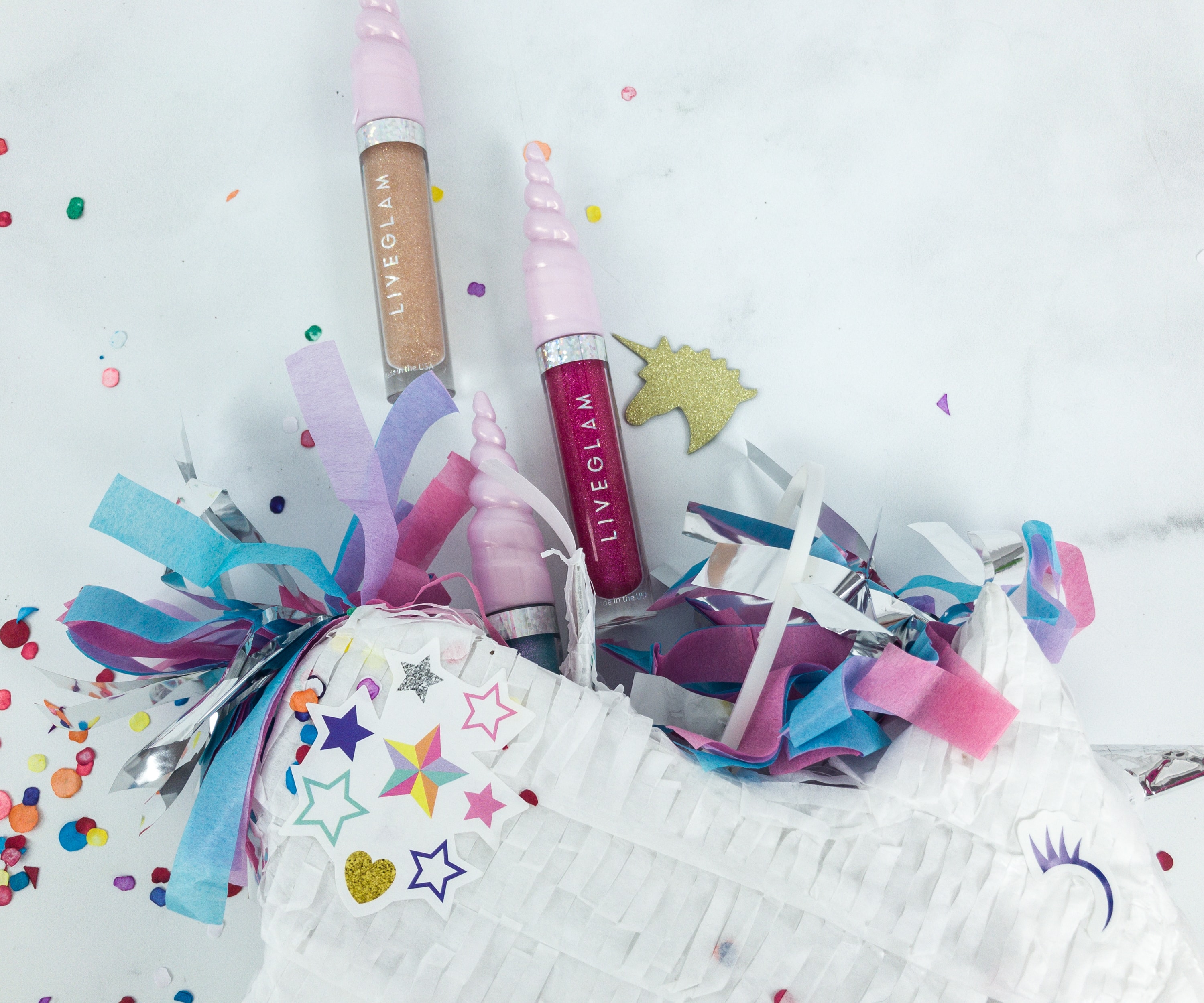 The piñata is filled with colorful and wonderful surprises!
May 2019 theme is Magical Day!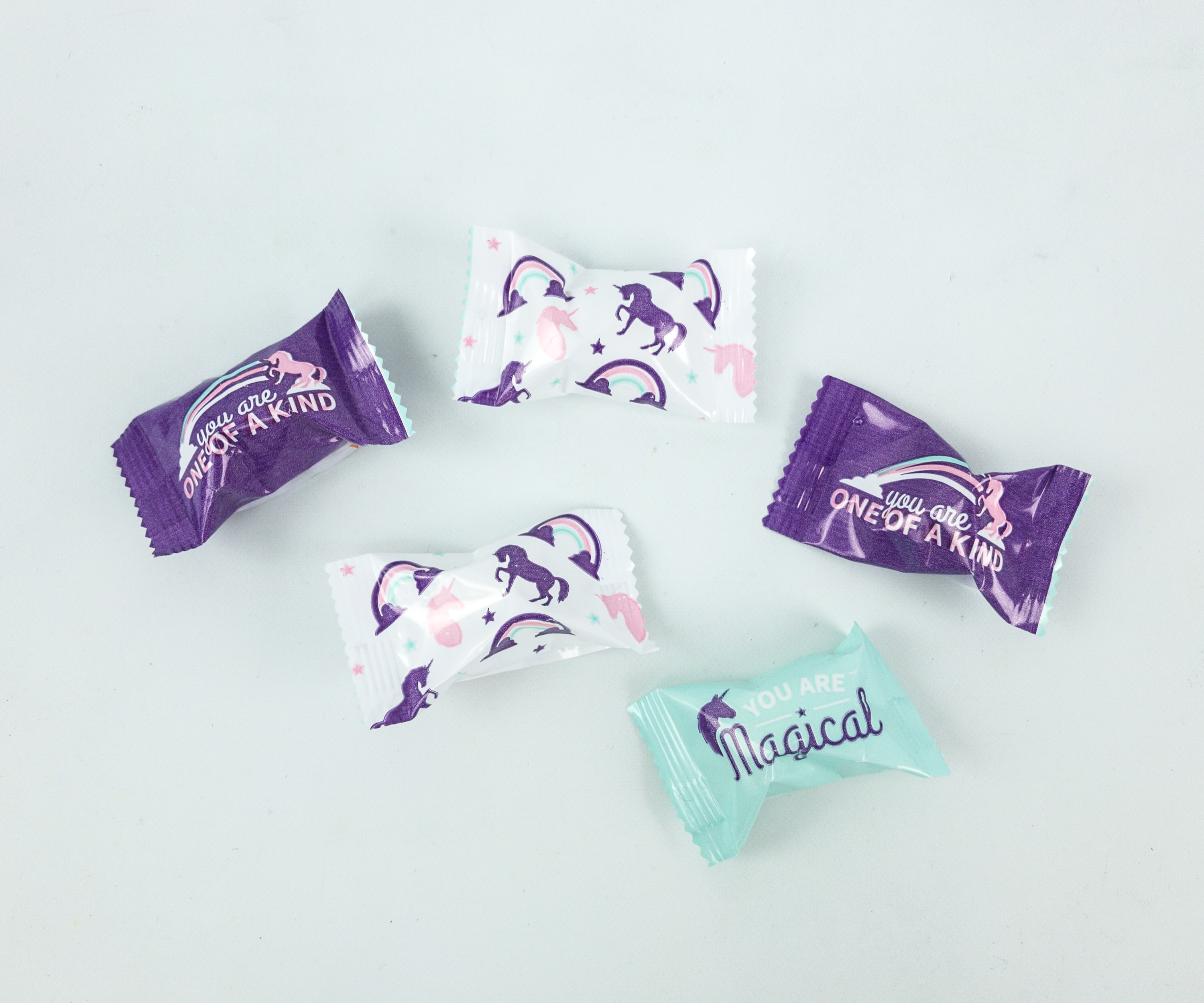 They didn't forget to include candies for our piñata!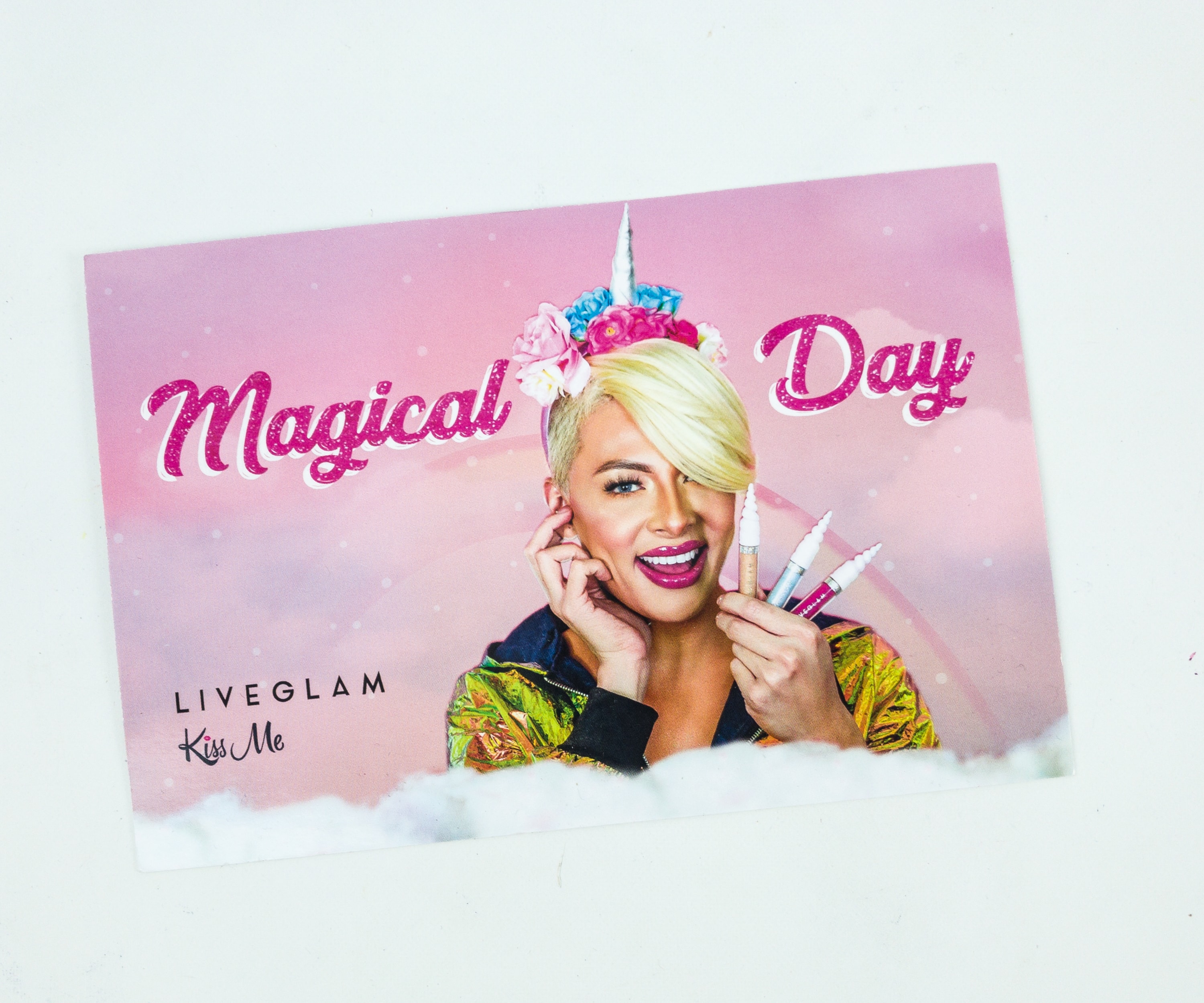 The package also came with an information card.
There's a message from Live Glam, as well as a description of every shade this month.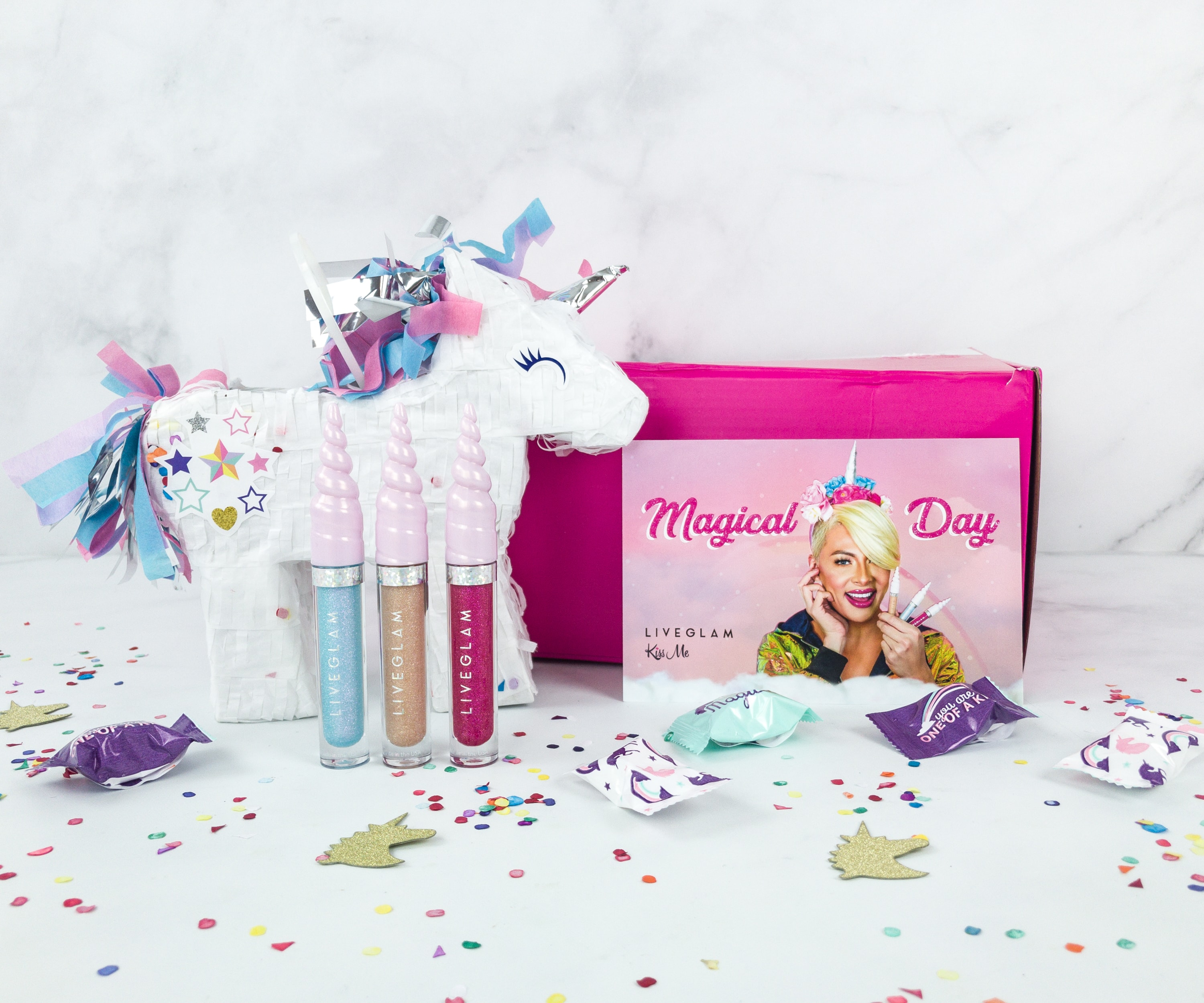 All the lipsticks this month!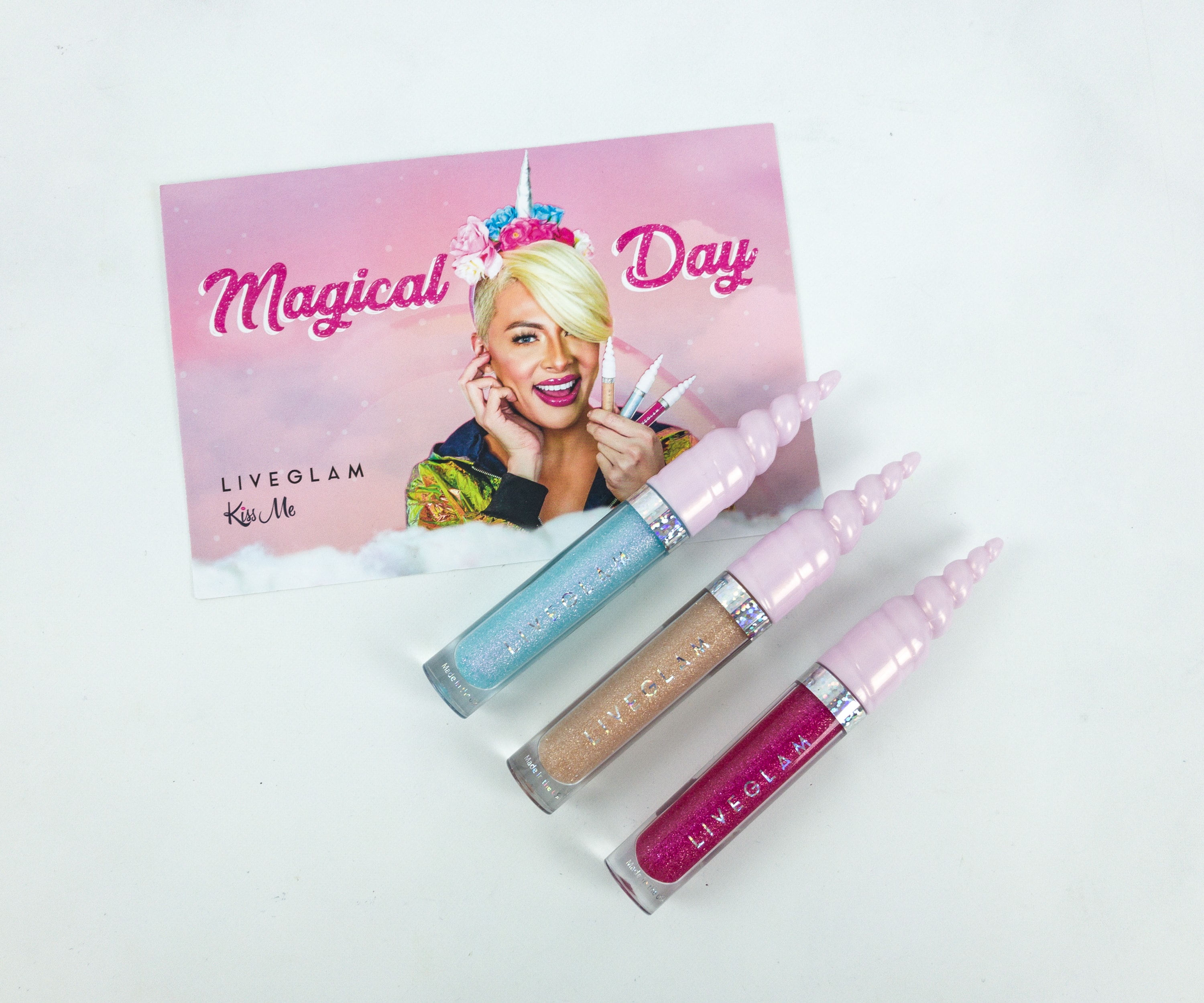 I'm sure it's going to be a magical experience!
I already fell in love with them even just by looking at the lippie packaging. The colors look so cheery and fabulous, plus the caps are even shaped like a unicorn horn!
I received the lovely shades of Unicorn Wishes, Magical Kisses, and Ce-lip-bration. It's going to be an enchanting party!
Unicorn Wishes. This gloss looks blue at the beginning, but it magically turns to sparkling purple when applied. It has a decent amount of slip-slide with the glitter that makes it shimmer when naturally hit by the sun or any light. It's truly majestic!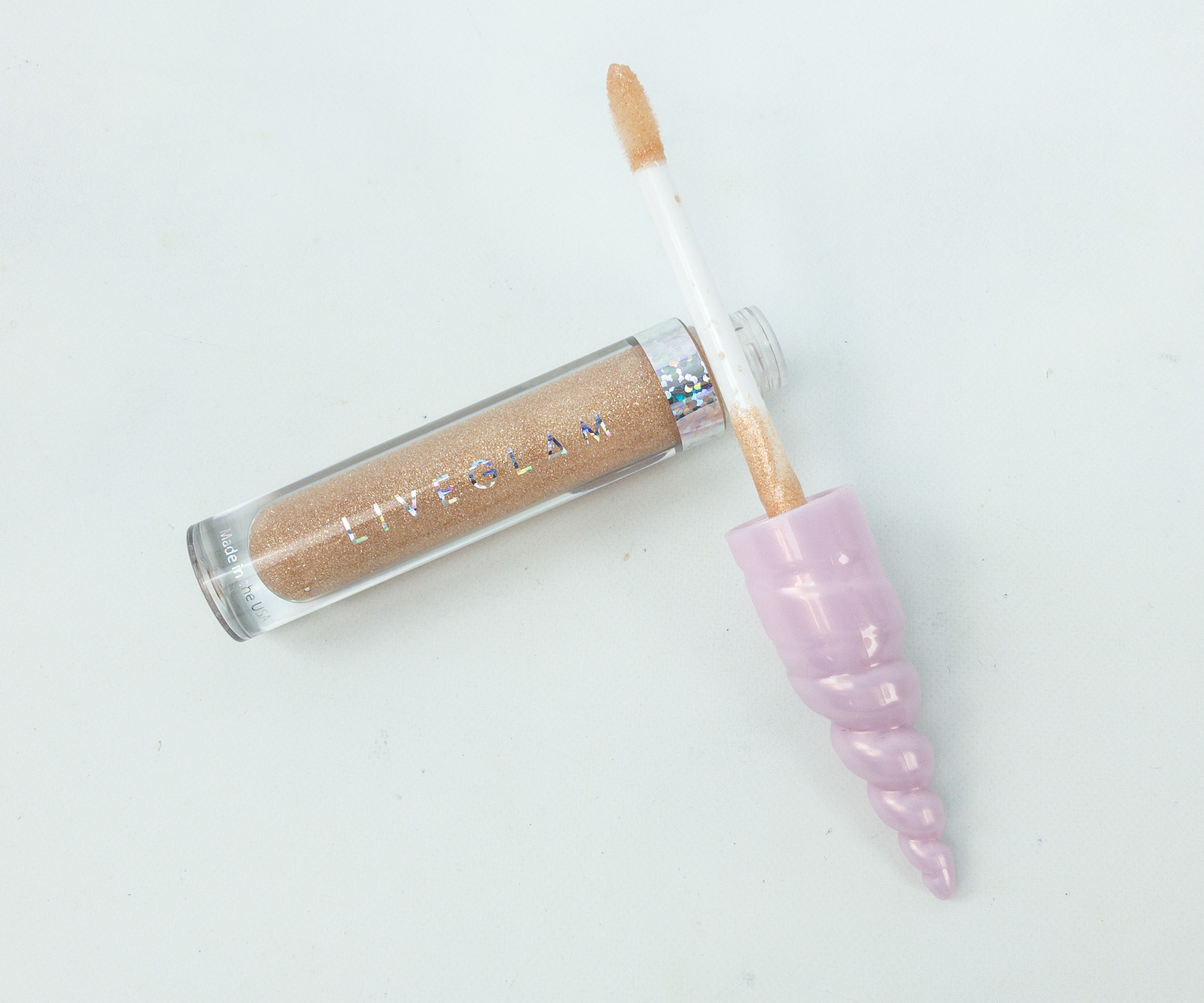 Magical Kisses. The beige-gold shade of this gloss looks dazzling on all skin tones! Since it's rather sheer, the glittery bits are more noticeable which makes it look gritty, but absolutely feeling smooth.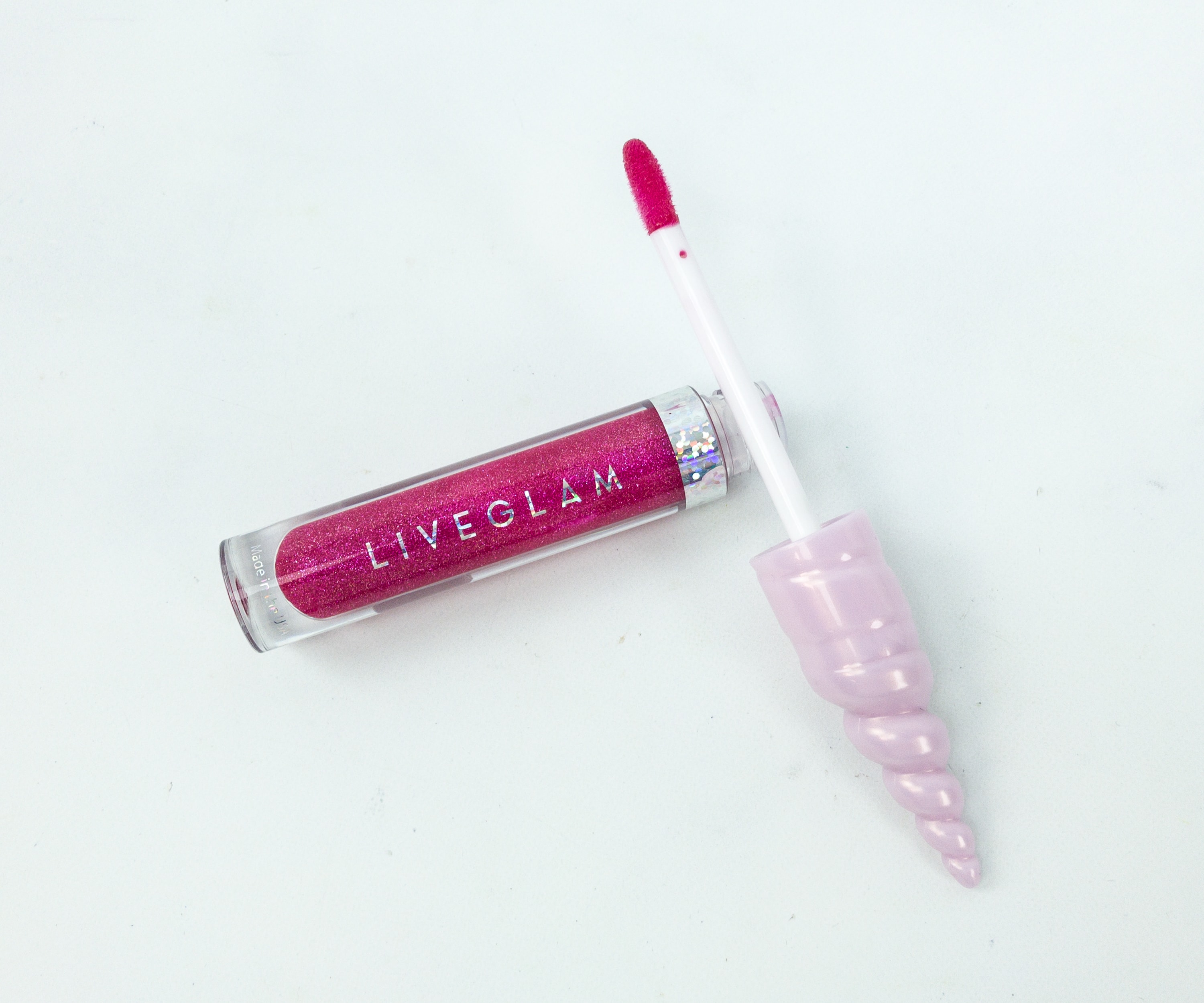 Ce-lip-bration. Bright and glamorous, this red-pink gloss comes with a sprinkle of fuchsia glitter. It has a nice level of color coverage and is very wearable. It's my favorite among the three.
I super love the concept not just because it's fun and unique, but mostly because it's about my favorite mythical creature, the unicorn! I think I won't be disposing of the containers even when they're already empty. I just can't get enough of the unicorn horn lid! The shades are also special and different from the other lipsticks I have. These stunning glosses really made my wishes come true!
Any thoughts on this month's colors?