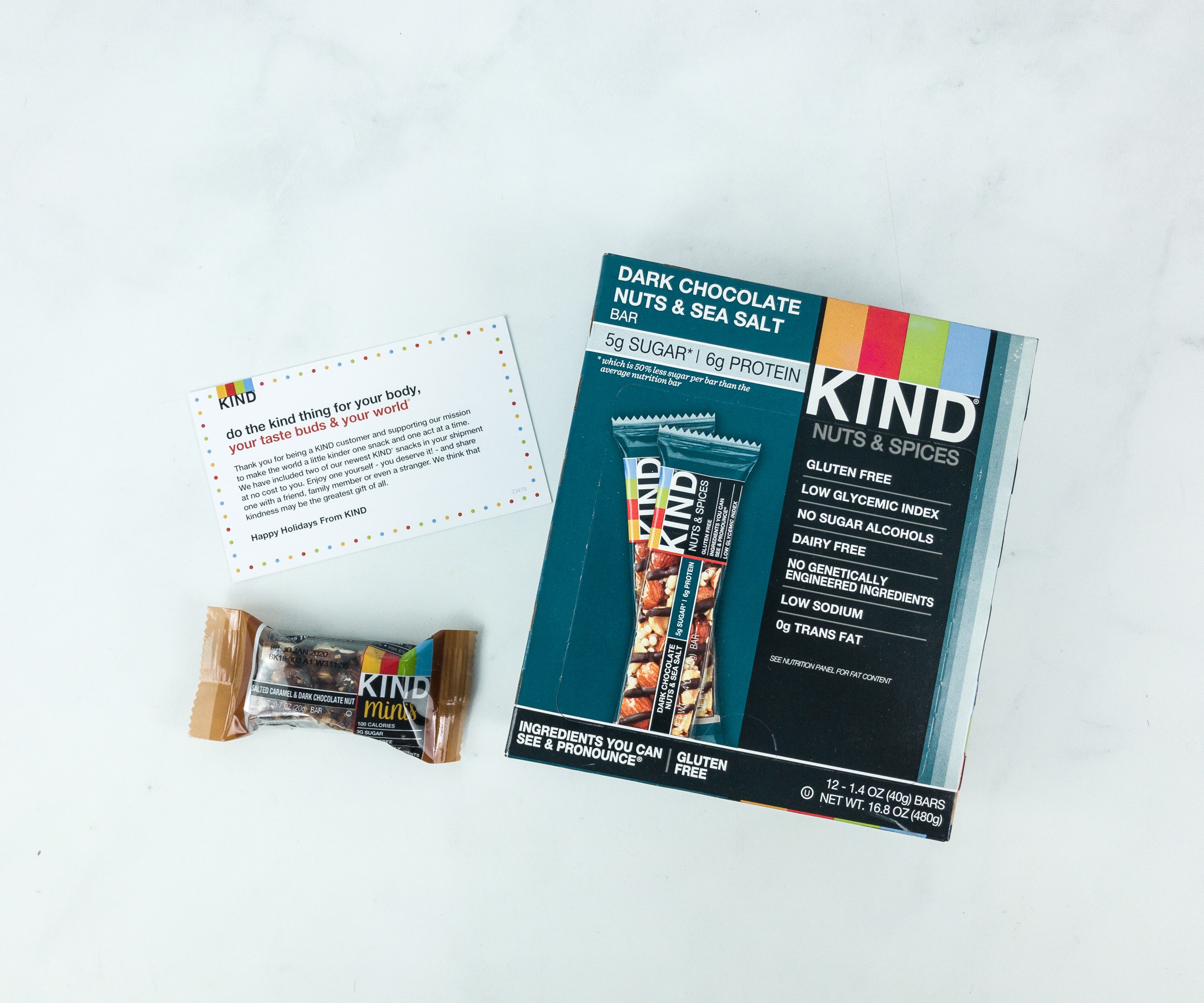 KIND Snack Club is a subscription by Kind Snack Bars. They have a wide offering of snack bars made using non-GMO and kosher ingredients. They also promise to give out surprises which might include free snacks and new swag. Another subscriber perk is that you'll be the first one to test new products!
You can subscribe to the club with their Snack Pack as your first selection! There are the 3 Snack Pack options: Classic, Chocolate, and Fruit.
DEAL: Take $20 off your first Snack Pack purchase with a Snack Club Subscription! Just use this to subscribe – no coupon code needed! Price will be $40 for each month following.
This is the review of the Dark Chocolate Nuts & Sea Salt Snack Pack.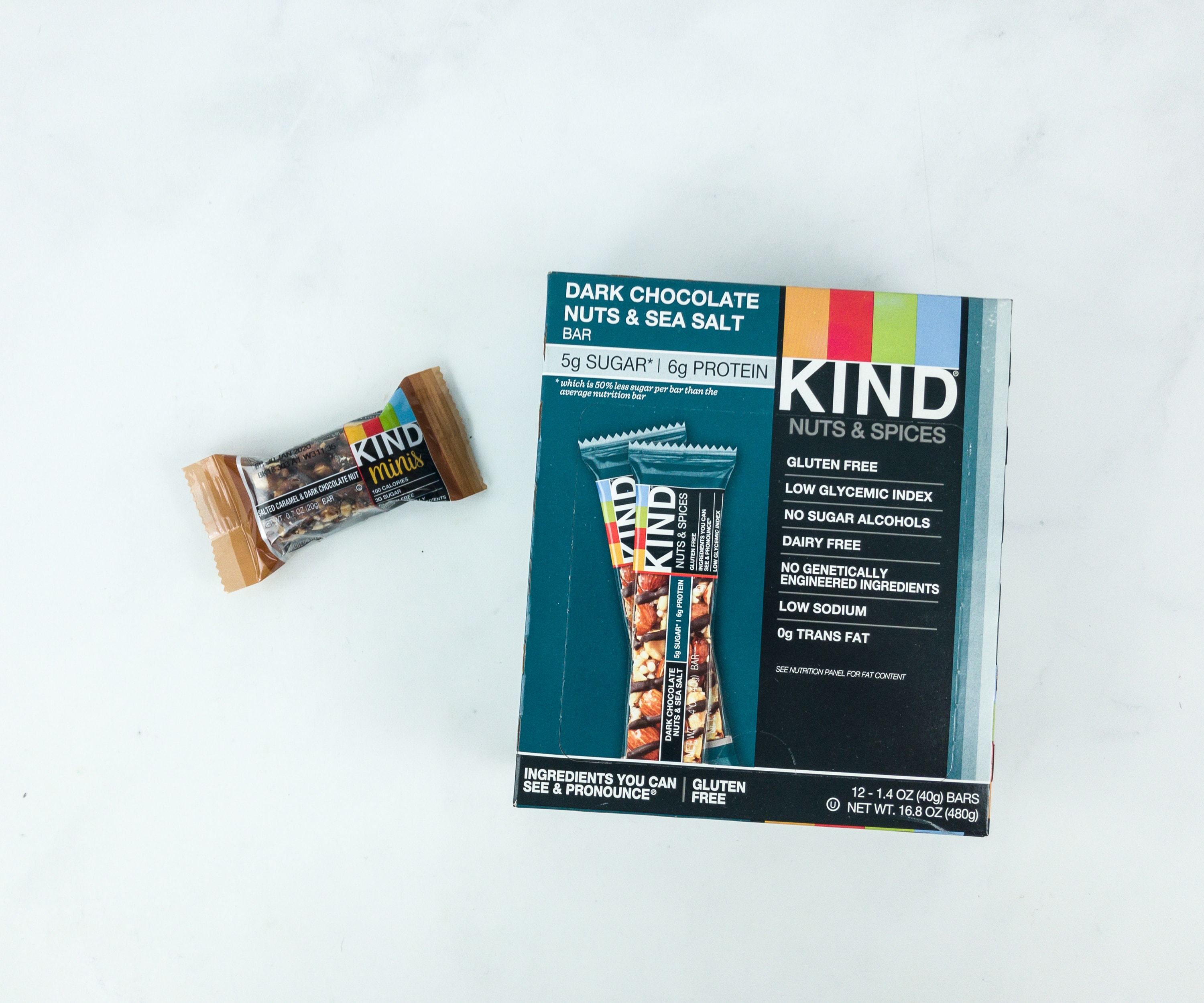 Whether for a grab-and-go breakfast or a snack to keep our belly full until our next meal, this box has got us covered.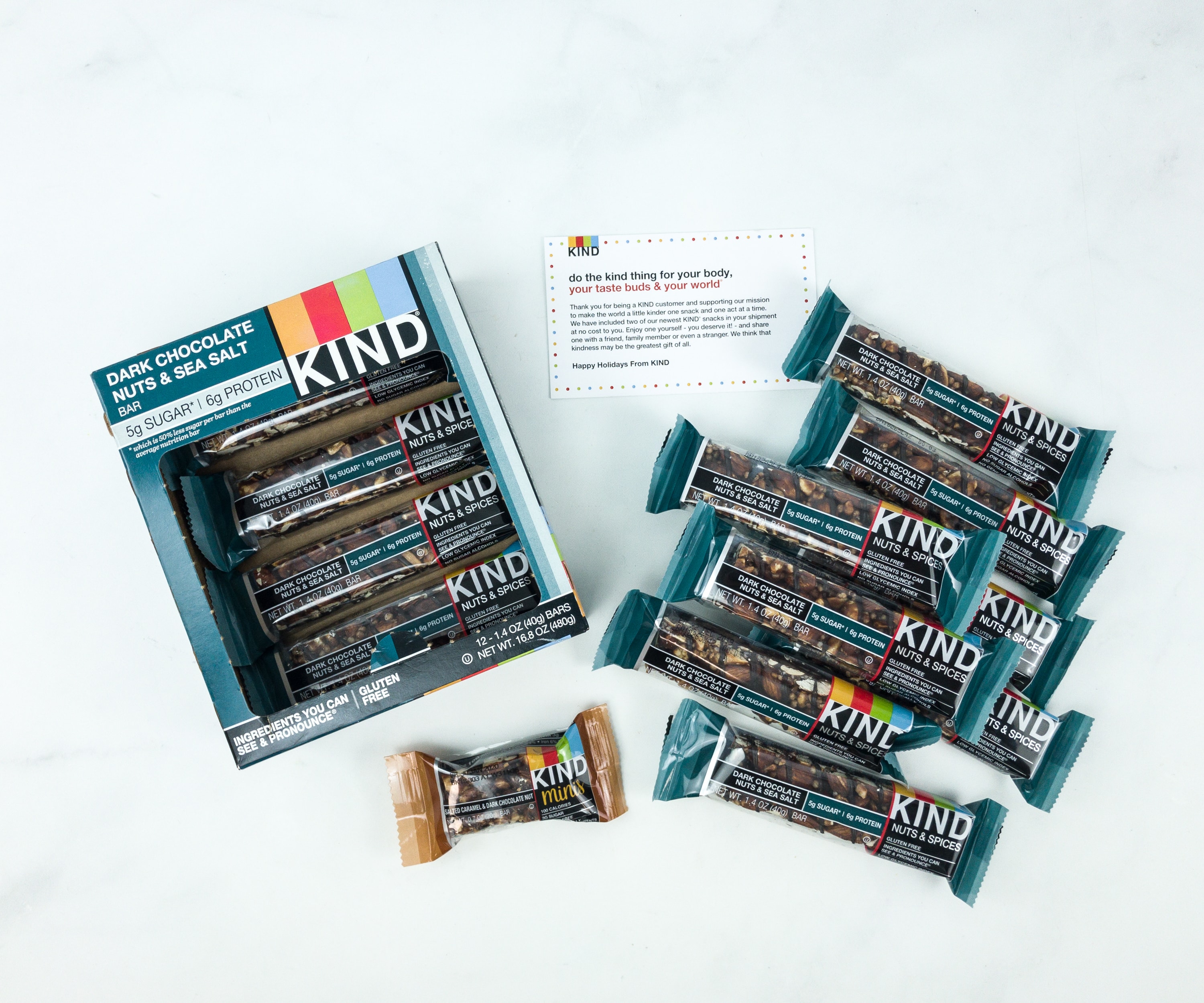 Everything in my box!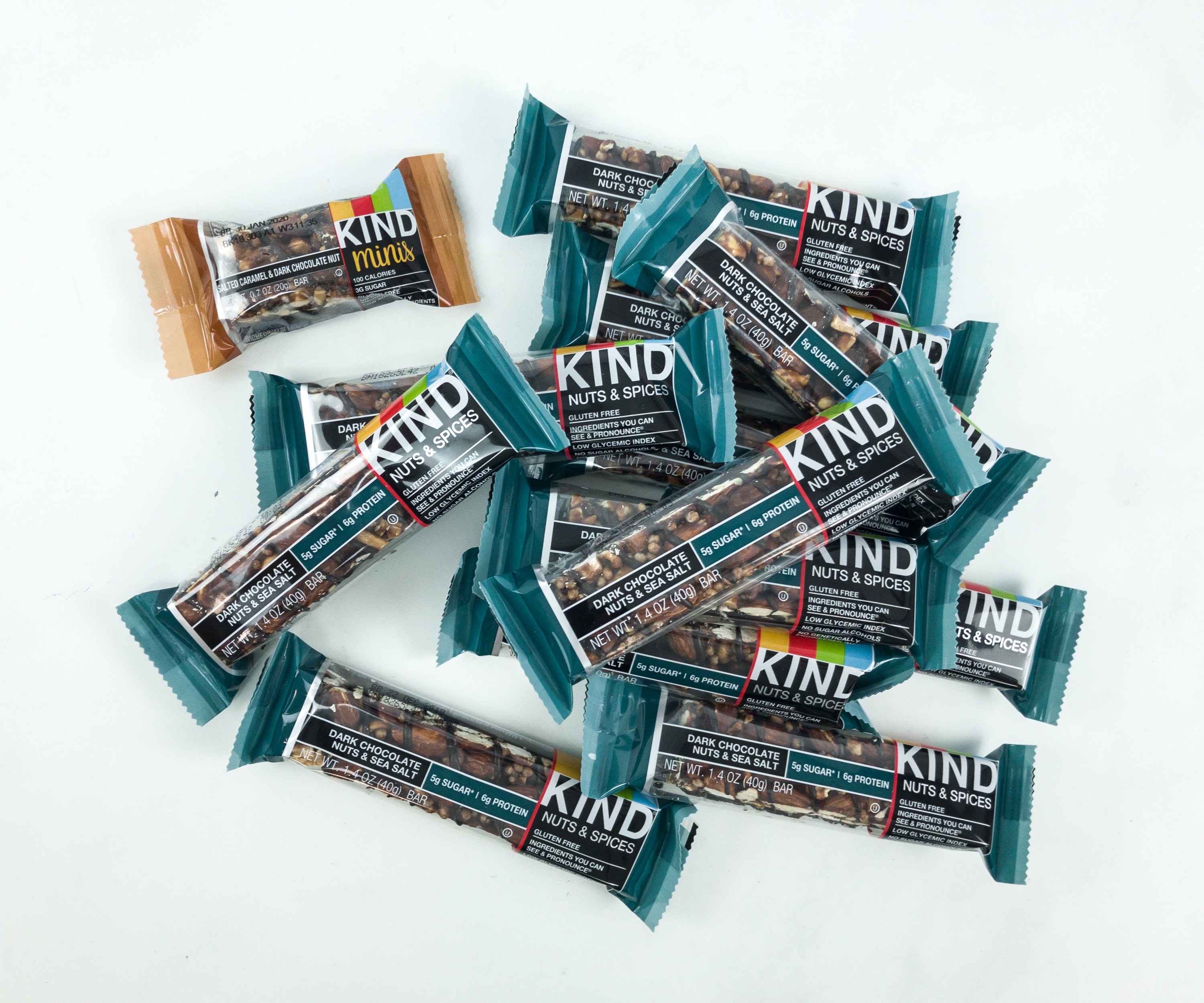 We got lots of Dark Chocolate Nuts & Sea Salt bars, and a mini Salted Caramel & Dark Chocolate Nut!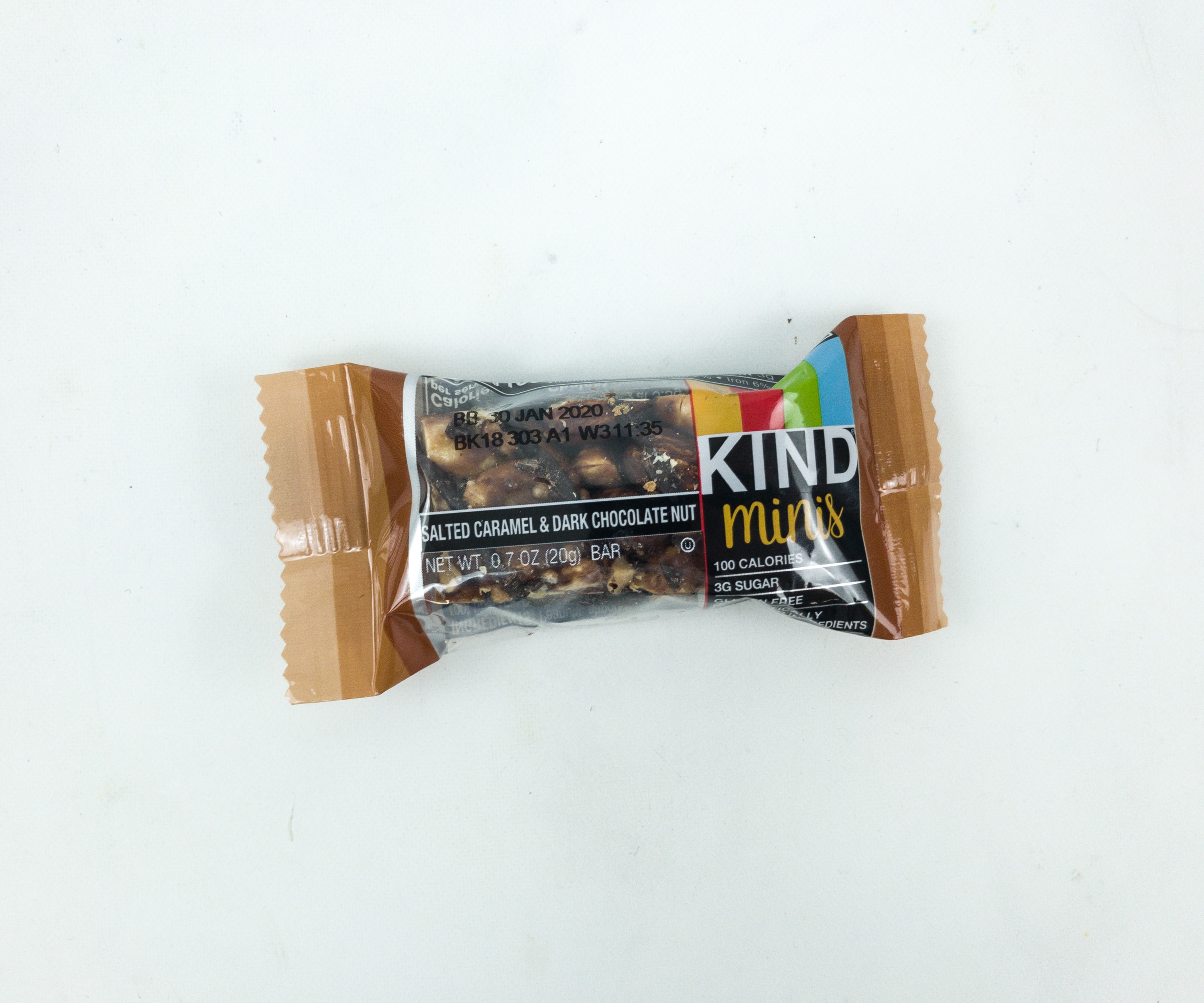 KIND Minis Salted Caramel & Dark Chocolate Nut Bar ($0.79) If you're craving for a chocolate bar with lots of nuts, this is the best healthy alternative! I can indulge with this bar anywhere as it can easily fit inside my gym bag or pocket!
Look at the beautiful layers of chocolate, caramel, nuts, a drizzle of dark chocolate, and some sprinkles of Brazilian sea salt!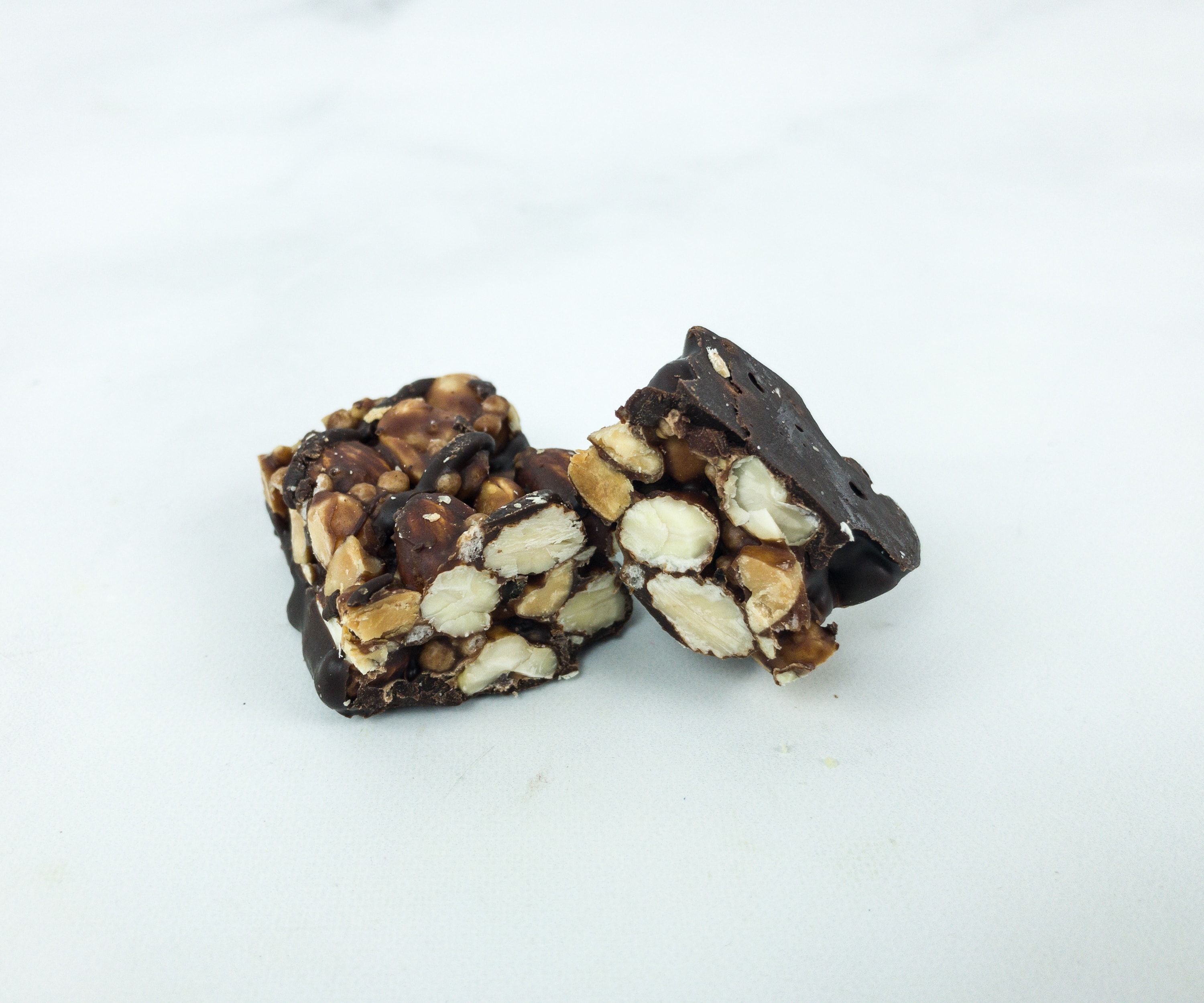 When you snap it into two, you'll be salivating with that beautiful cross-section. The nuts have a satisfying crunch as well!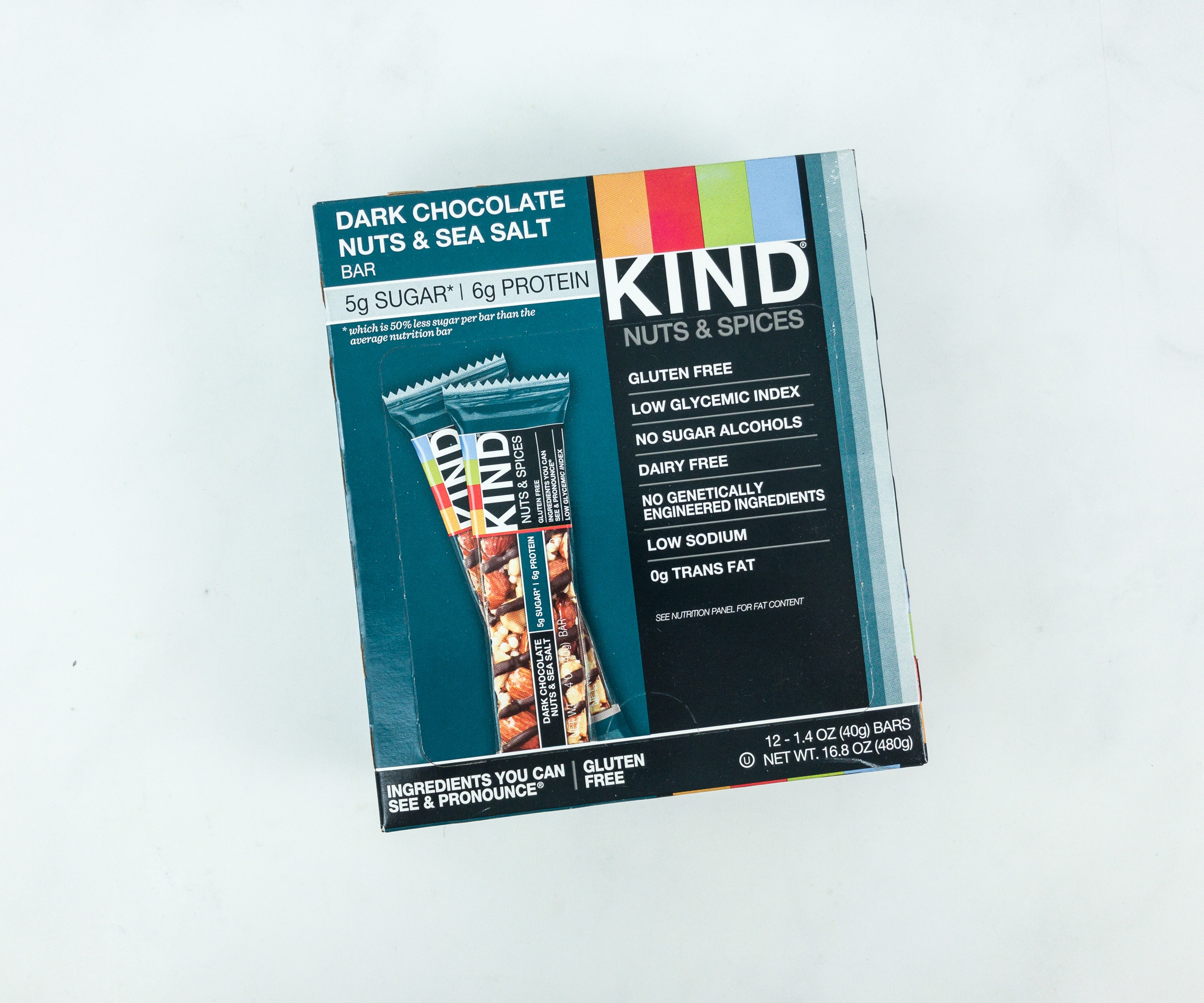 KIND Nuts & Spices Dark Chocolate Nuts & Sea Salt Bar ($17.88) KIND Nuts and Spices line offers uniquely flavored bars. For this box, I got a dozen of Dark Chocolate Nuts and Sea Salt bar!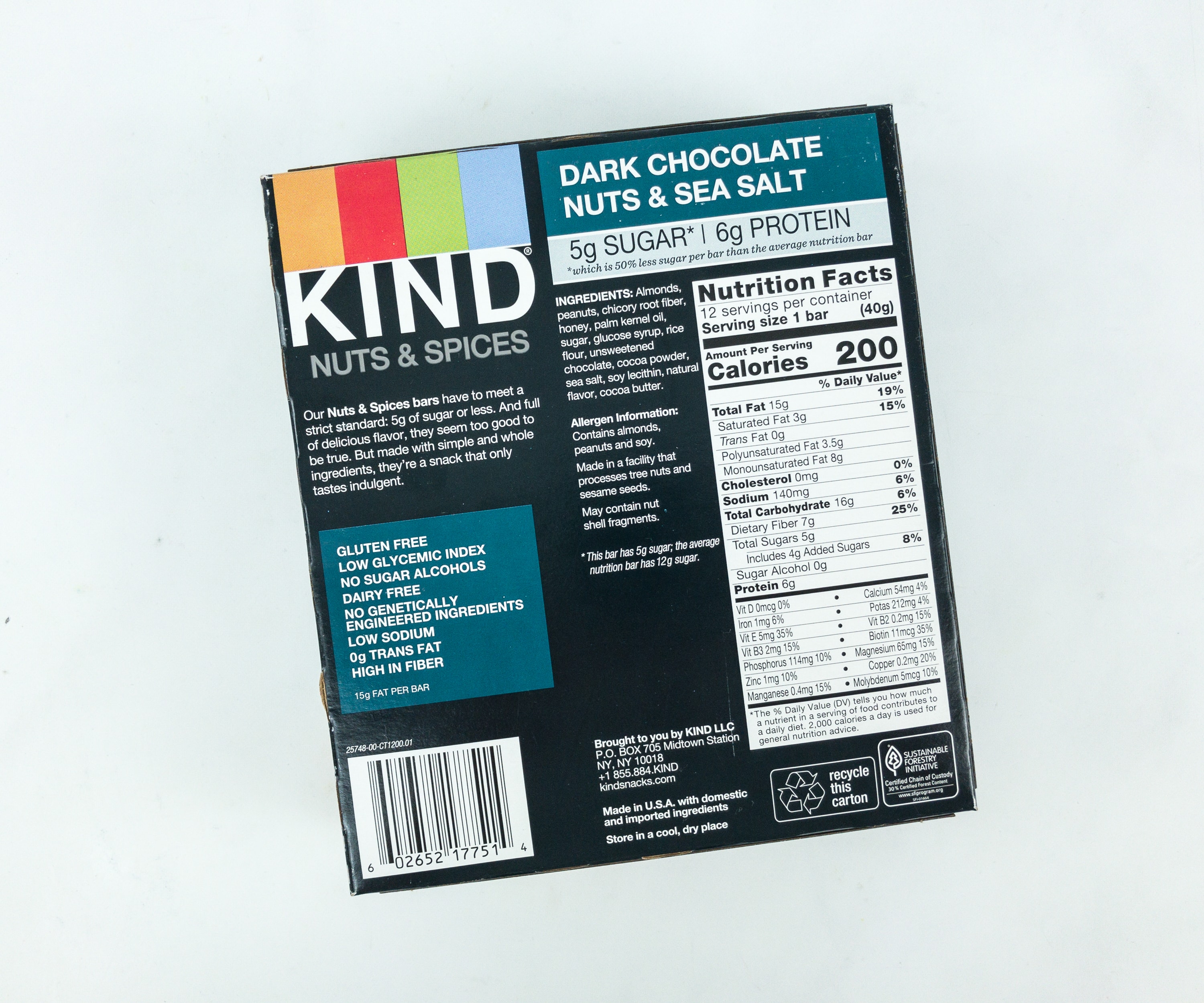 These bars are all gluten-free, with each having 5 grams of sugar or even less. It's also a good source of fiber, dairy free, and has 0 grams trans fat!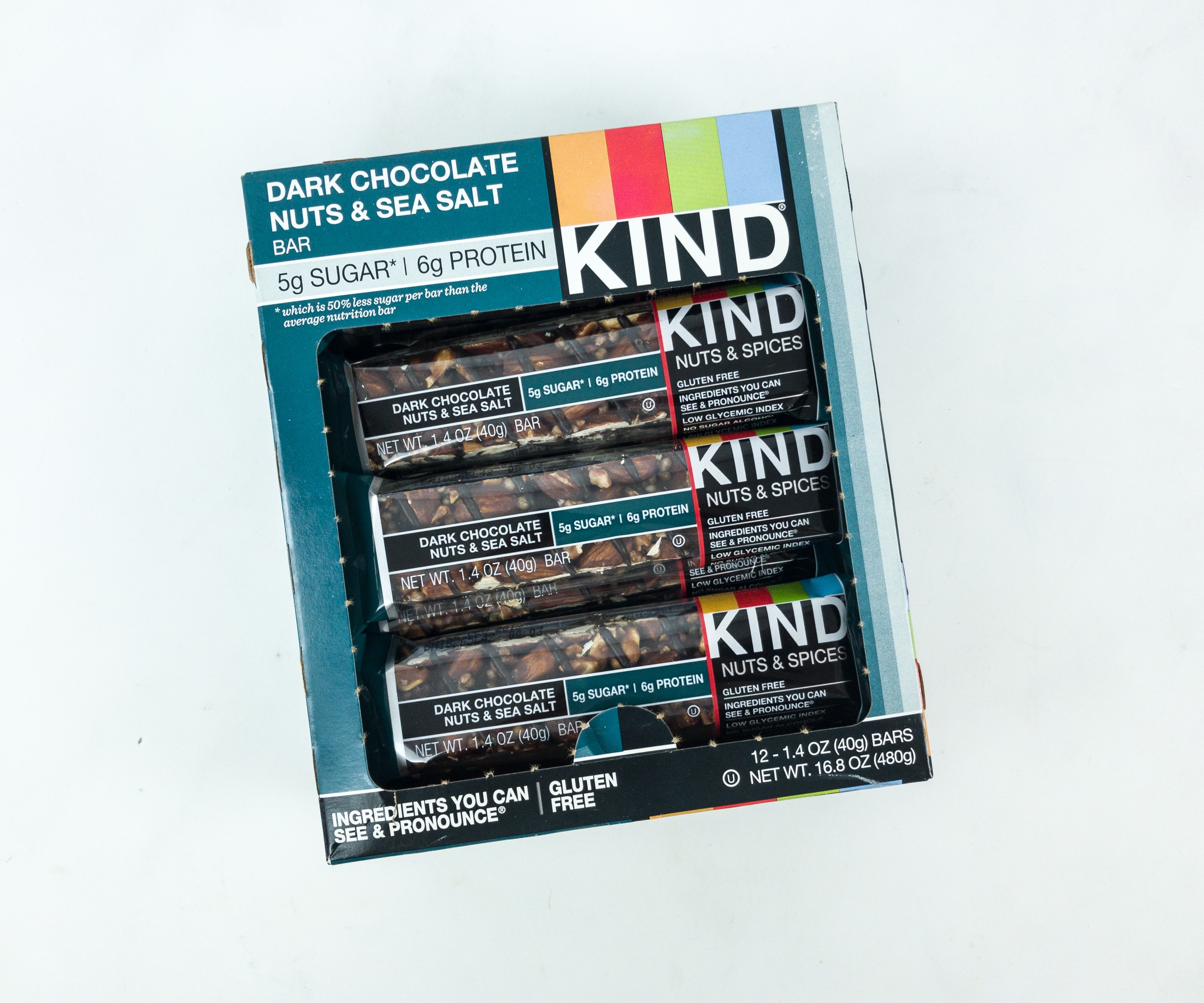 If you're craving for something sweet and salty but still trying to be healthy, this is the bar that you need!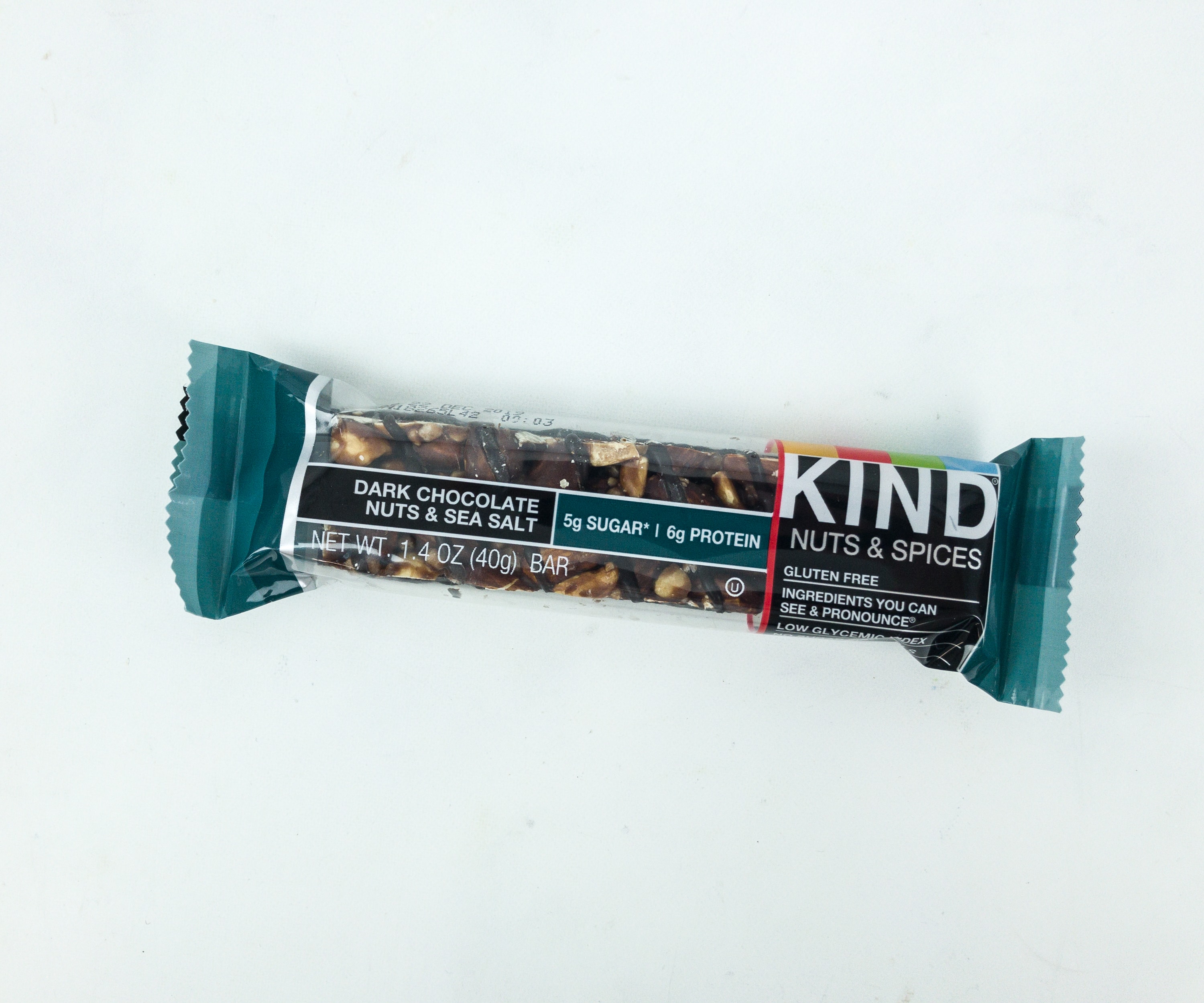 Each bar is individually packed, so you can easily share the delightful treat.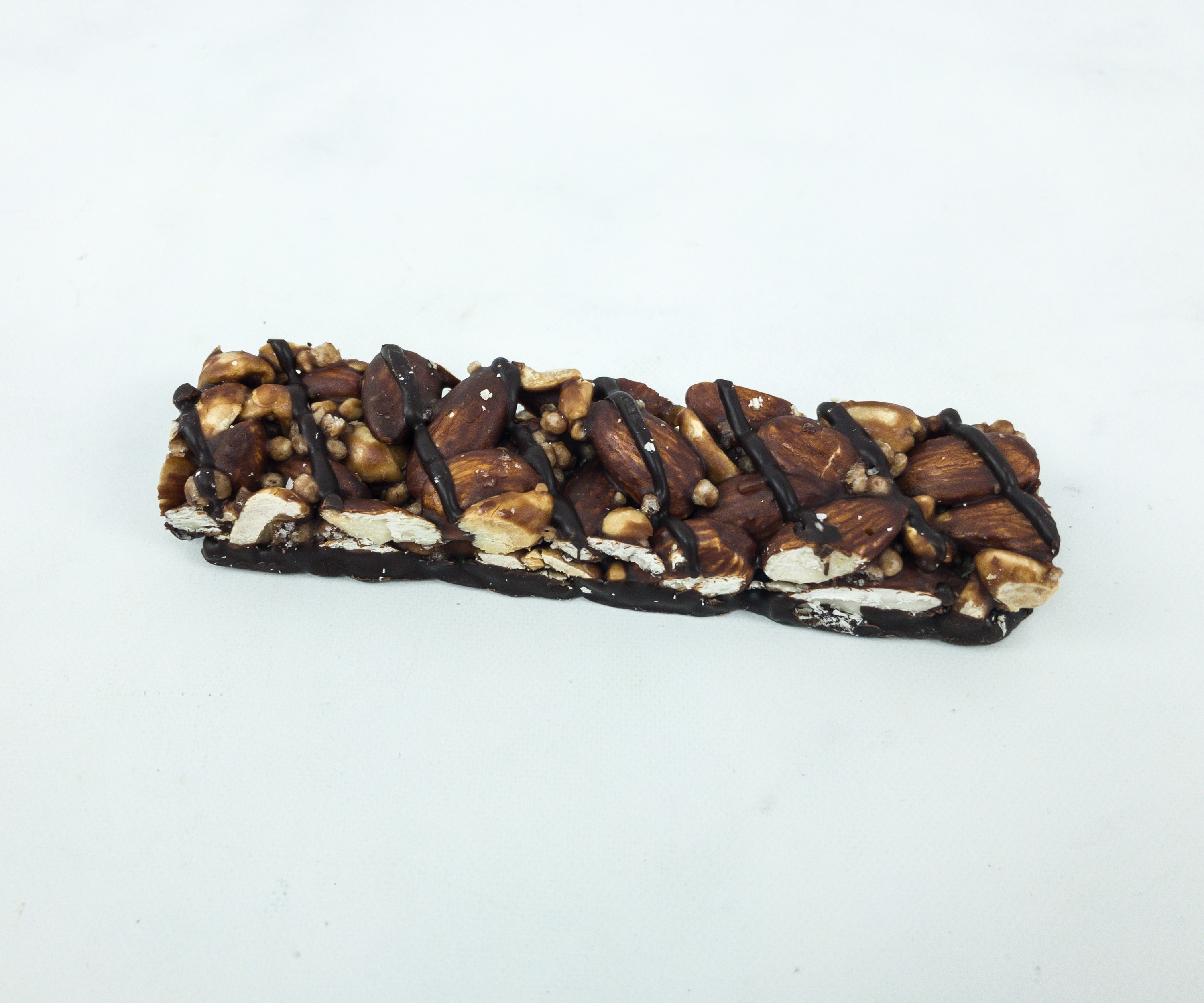 Brazilian sea salt is sprinkled over the whole nuts, then drizzled with dark chocolate.
It's so crunchy! The dark chocolate is just perfect, it's the right balance between sweet and bitter.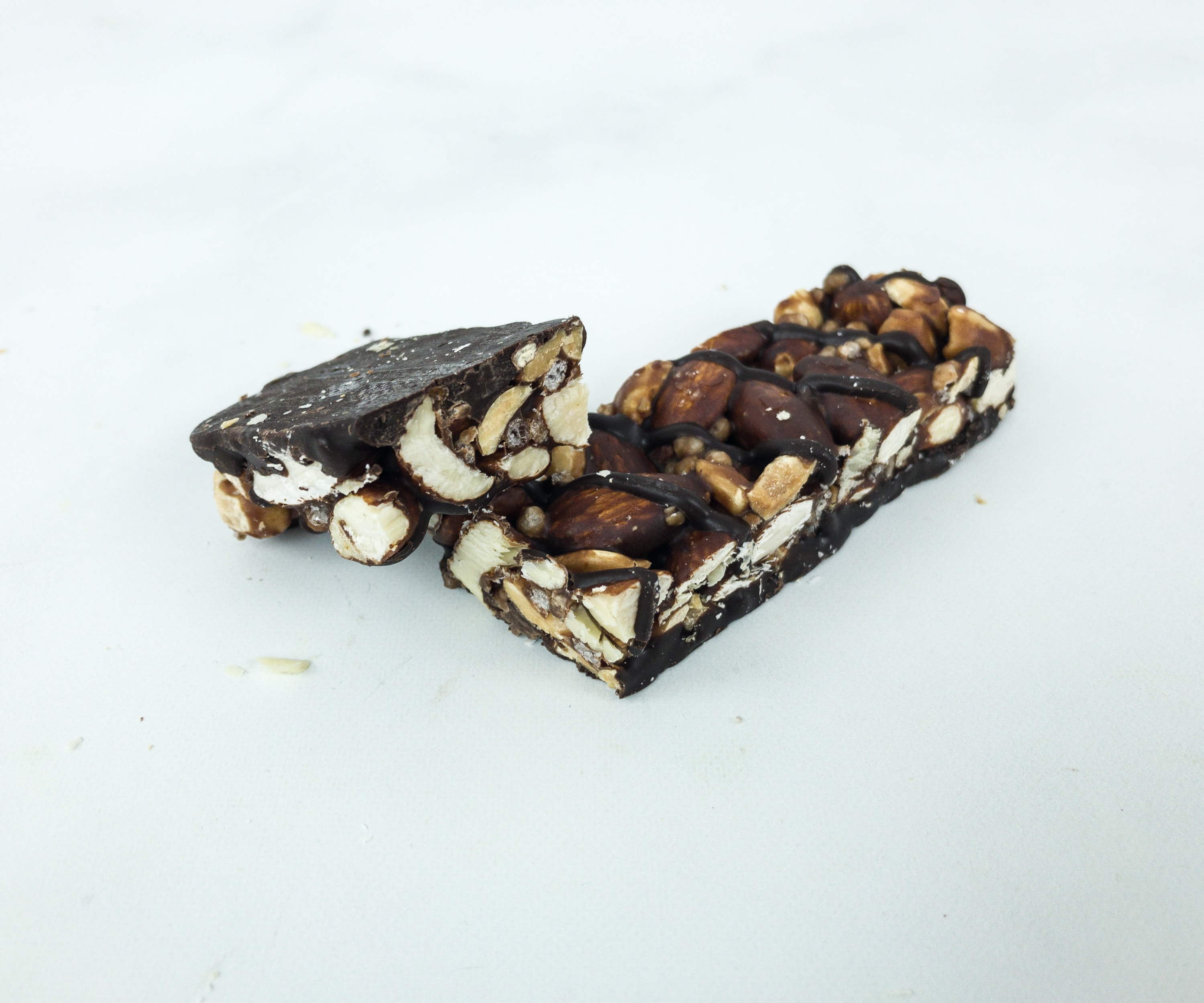 The texture of the nuts is everything! The addition of sea salt is like a bonus!
It's delicious and filling, minus the guilt! These bars are really fantastic, and we just can't get enough of them!
We satisfied our cravings for something sweet and salty, but healthy! KIND Snack bars are guilt-free good, and my whole family loves all of them! I think the box is already empty as the kids take bars for themselves. It's a good thing that I got the mini bar before they can even lay their hands on it. We love the dark chocolate drizzles on the bar as they have a good balance of sweet and somewhat bitter, plus the crunchy and delicious nuts! The salt added the right amount of saltiness on each bar, making them well-balanced when it comes to taste. We are looking forward to the next box of these delicious and filling treats!
Are you getting the KIND Dark Chocolate Nuts & Sea Salt Snack Pack too?