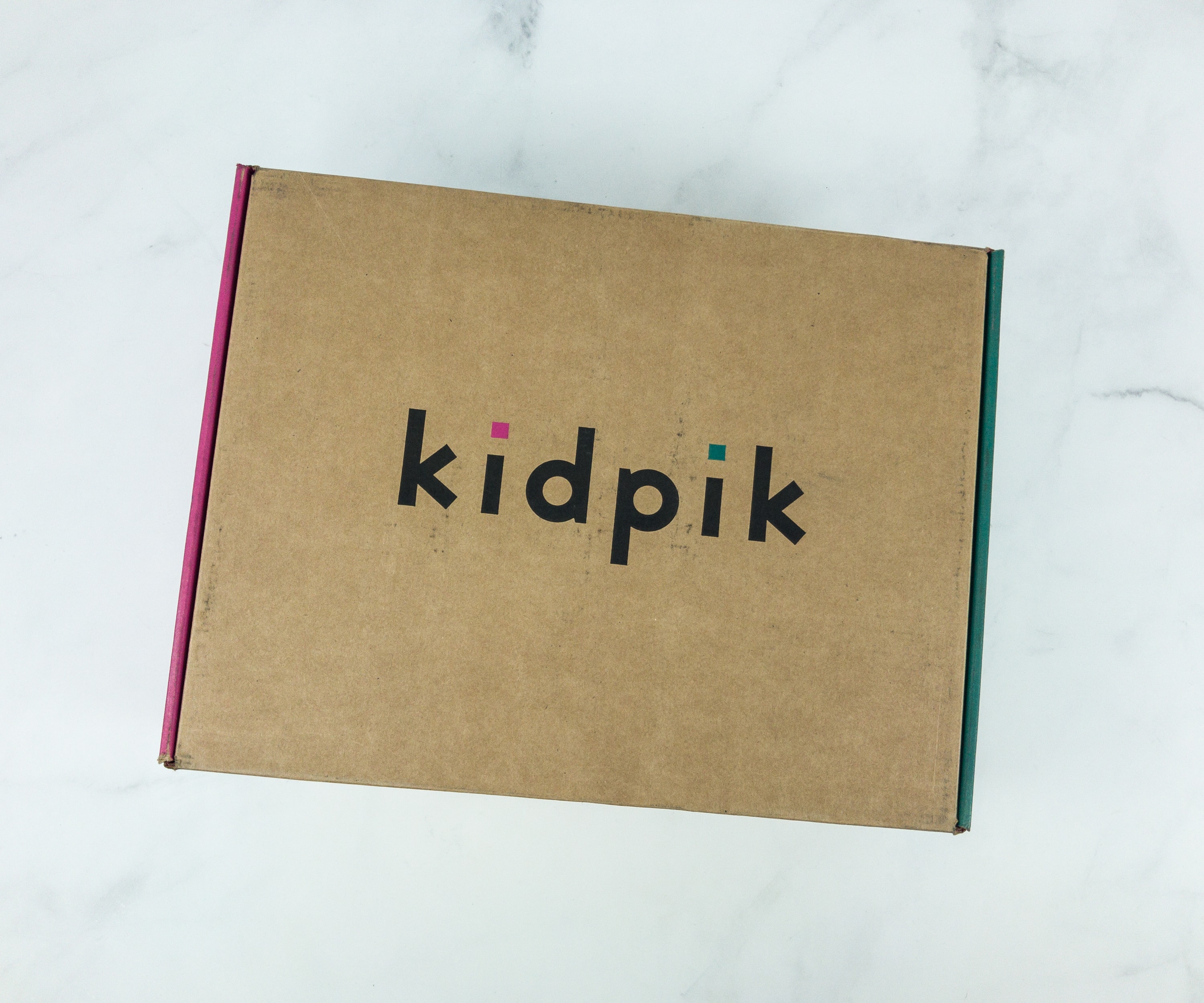 Kidpik is a styling subscription box for girls sizes 4-14 that is offered with no subscription, styling, or shipping fees. (It's like Stitch Fix for girls, but with no styling fee!) Kidpik can now be purchased once a season, twice a season or monthly. The box will be sent at no cost and you'll only be charged once you pick the items you want to keep. There's also no return shipping fee to send items back, so your daughter can ultimately decide which items are hers to keep.
If you don't like what they've sent your daughter, they give you 7 days to pick the items you want to keep or return. Log in to complete checkout within a week, if not, your credit card will be charged for the box. A 30% discount will automatically apply at checkout when you keep the entire box!
DEAL:  Get 50% off* your first box+ free shipping! Use coupon code HELLOSUB50. Ends 5/28 and valid to new subscribers only!
*Must keep the entire box
My daughter chose the colors and styles she wanted for her box in an extensive style profile that covered styles, colors, types of clothing, length of outfits, and complete sizing information. The survey is simple and my 8-year-old was able to fill out the entire thing by herself (and she was so excited about it!).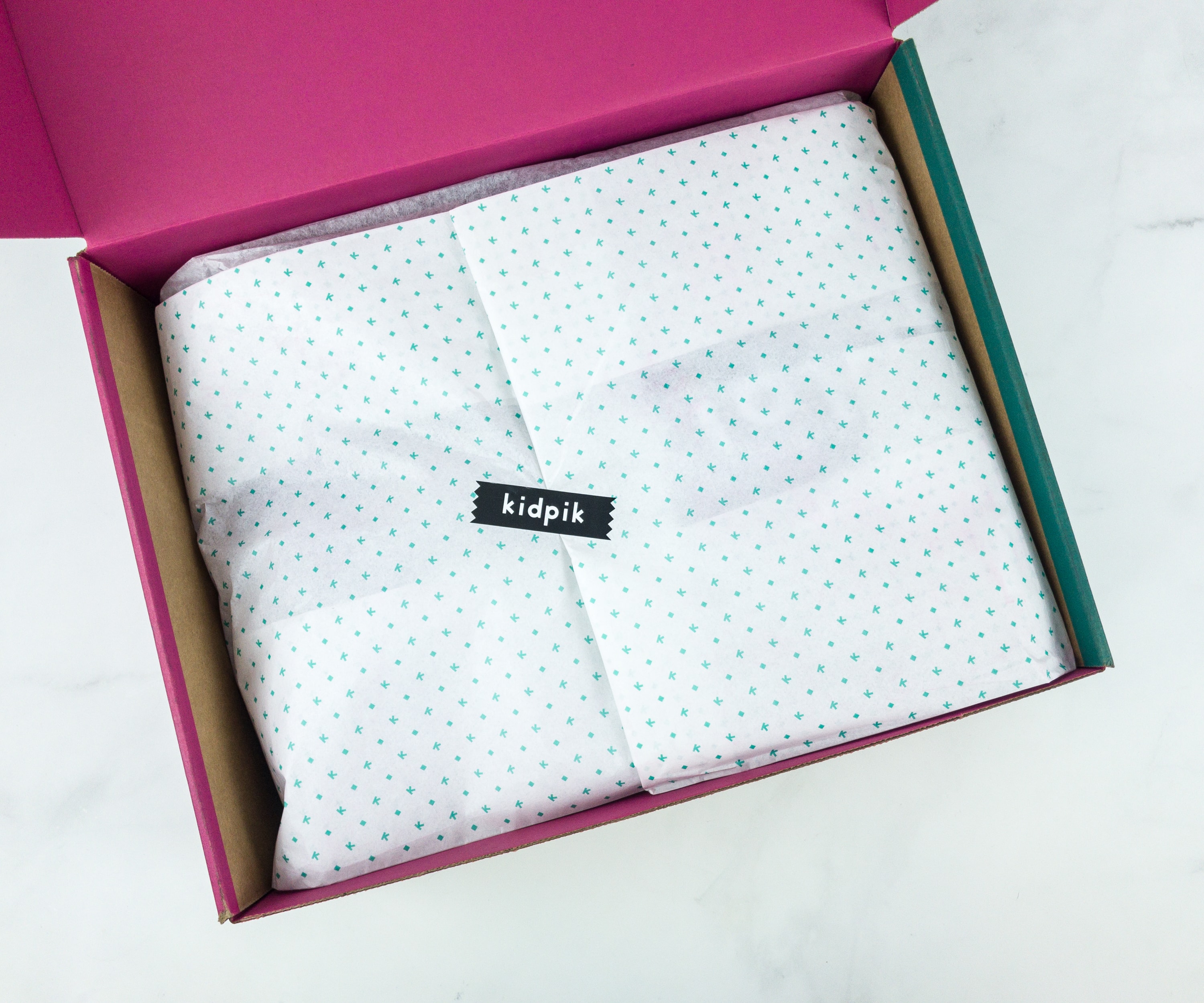 The entire box, with the keep-it-all discount, is on average $85, with 5-7 high-quality items included. If you decide to keep everything, each item will cost approximately $12.50.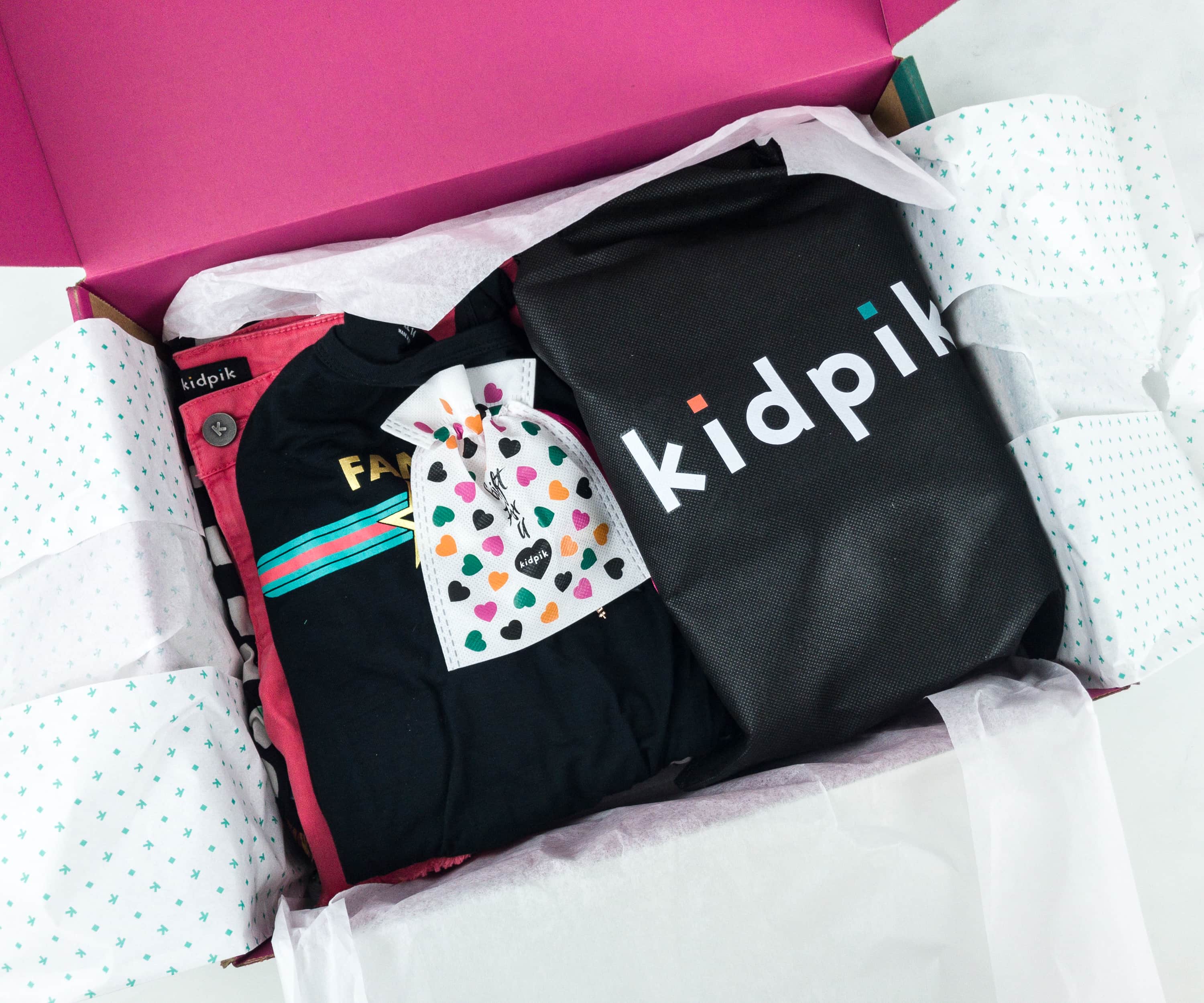 Everything was packed really neatly and anything that could possibly snag clothing is packed in sturdy reusable bags.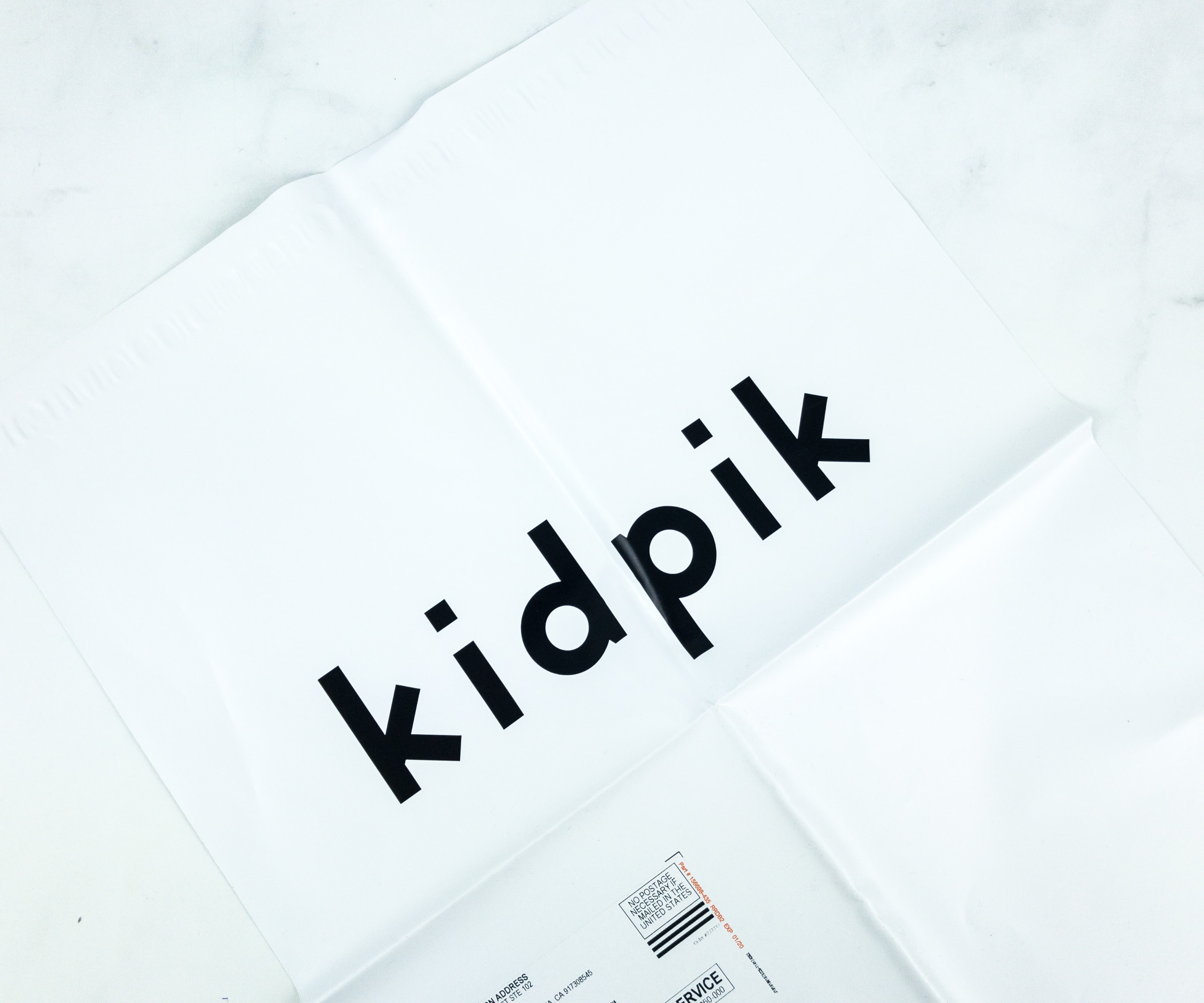 The box includes a list of the items, their prices, and the broken out price for each item if you keep the entire box.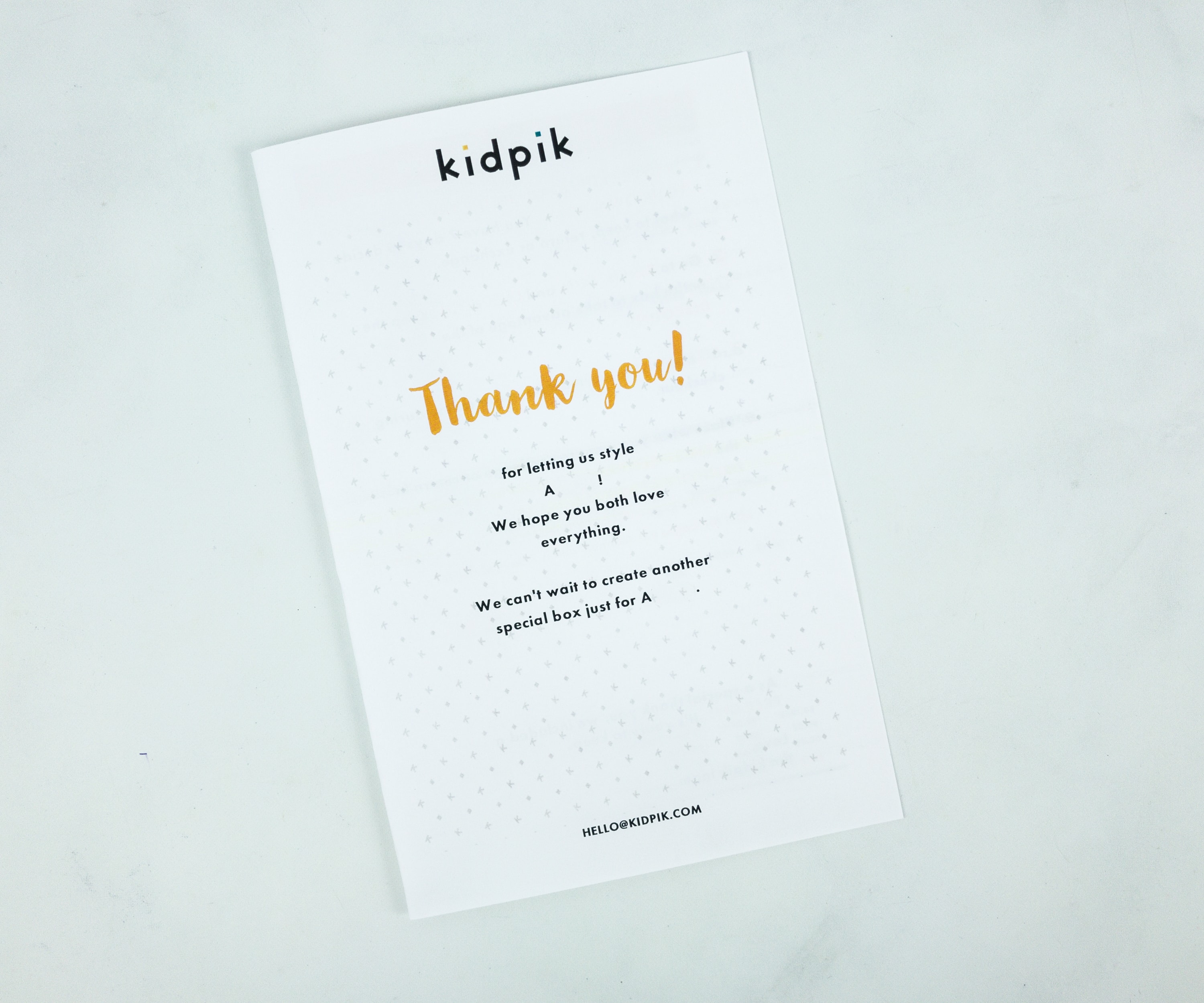 These prices are super reasonable and the shopping is devastatingly easy. The box includes a return envelope and item list.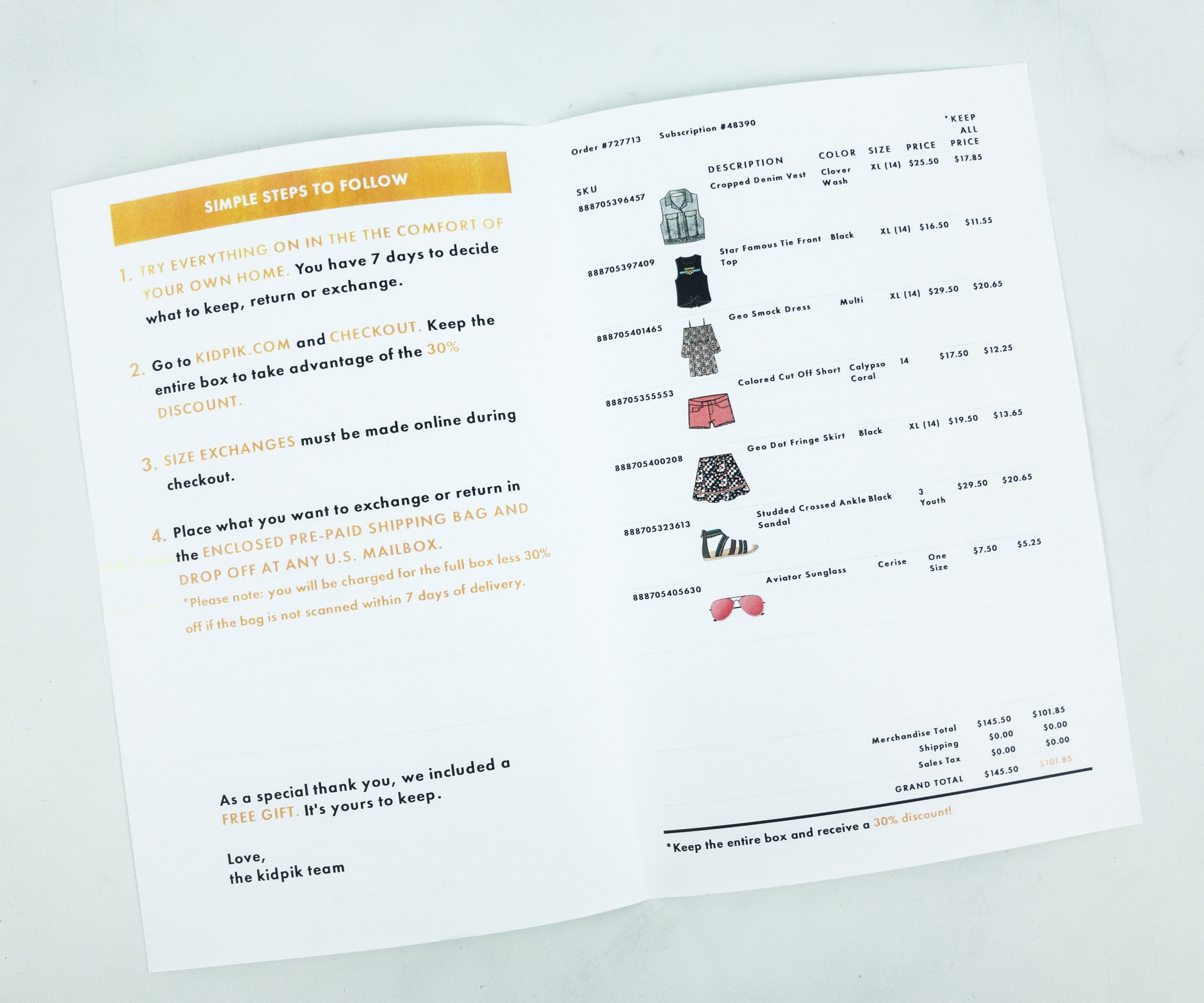 The total for this box with 7 items was $145.50. When you checkout you can get a 30% discount by keeping the entire box. If there are items you kept because it was cheaper but don't want, you can return them in the envelope. So if it makes sense to keep the entire box, just return anything you don't want, and Kidpik will donate it for you!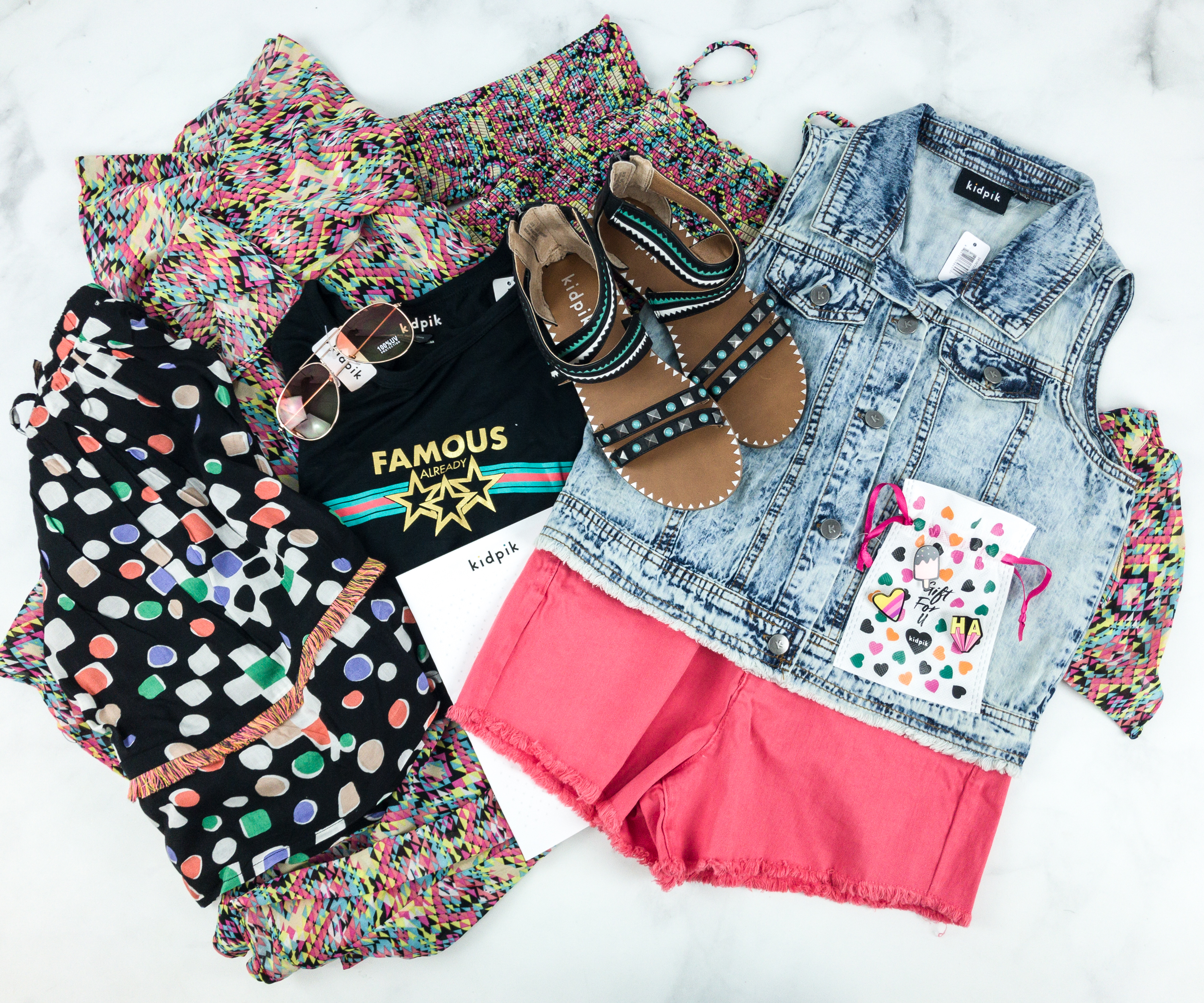 All the items in the box! I adjusted my daughter's style profile for more girly items – she's getting into those tween years and has been selecting items from her closet with a little more flair.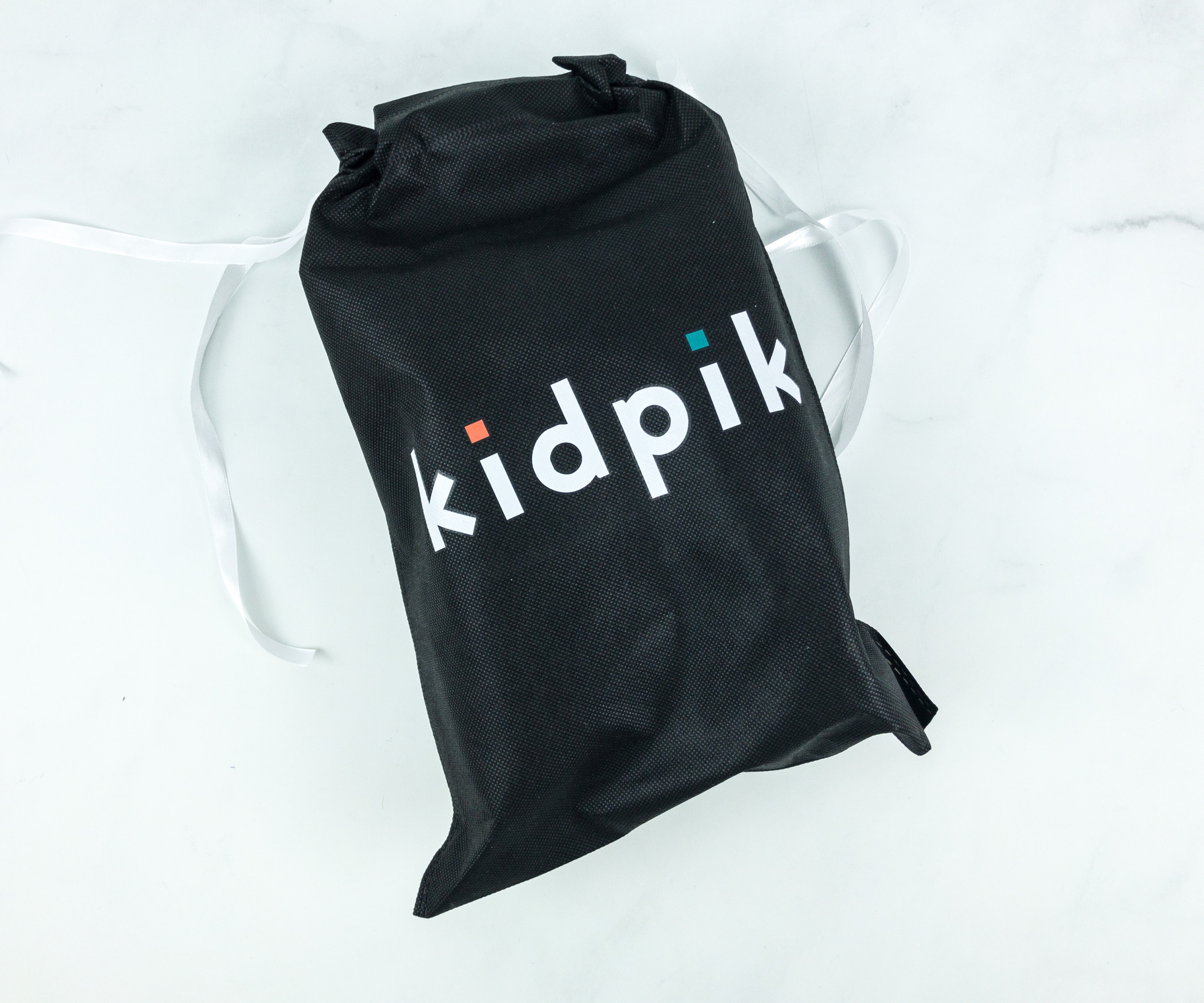 Studded Crossed Ankle Black Sandal ($29.50; $20.65 if you keep all) As always, whenever they send a pair of footwear, it's kept in a nice black pouch.
These sandals are so cool and trendy! We love the tribal looking patterns both on the soles and the straps, and the alternating round and square studs on the straps.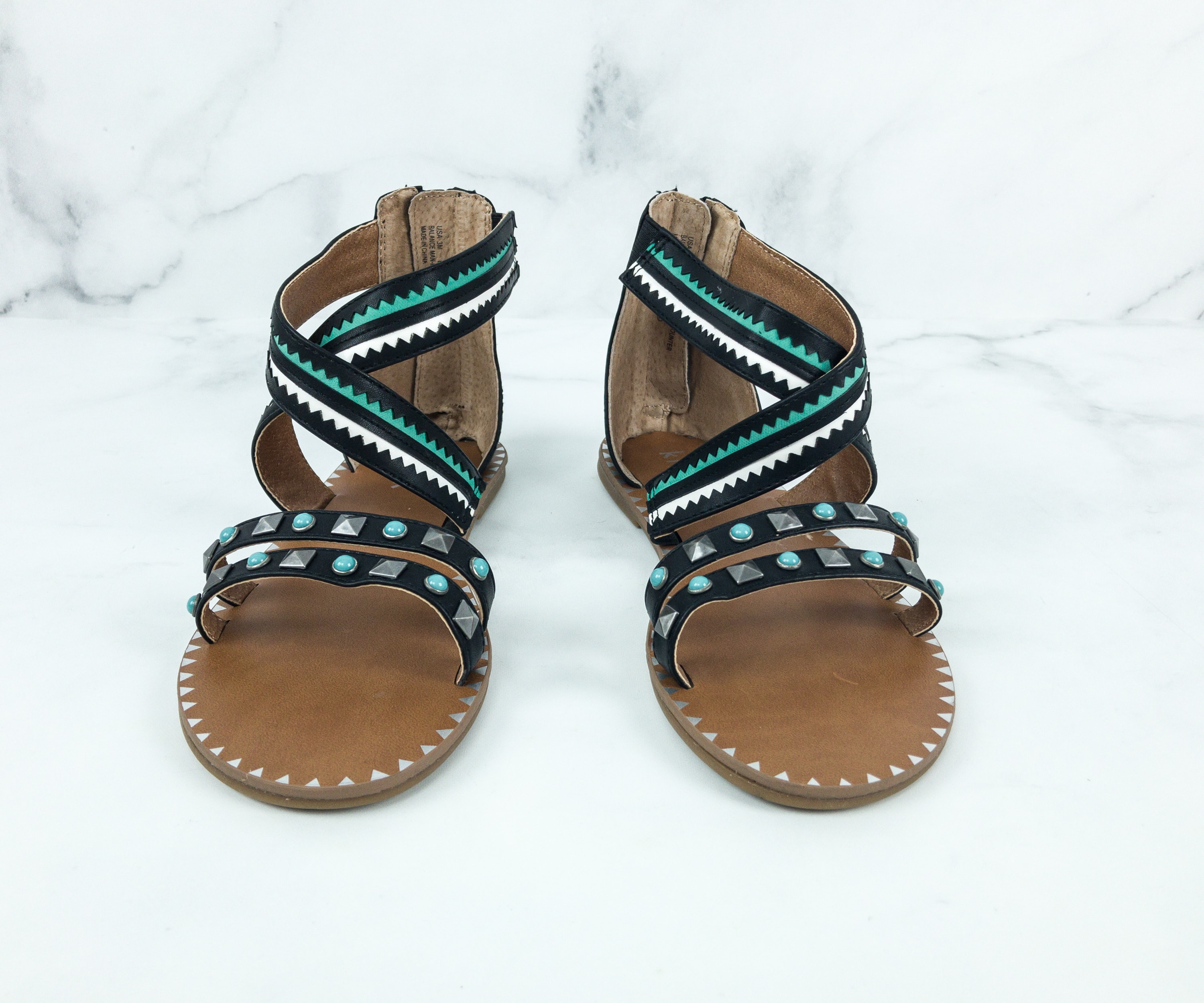 We also like the fact that these are flats, so body weight is distributed more evenly.
They're really comfy and it's easier to move with it.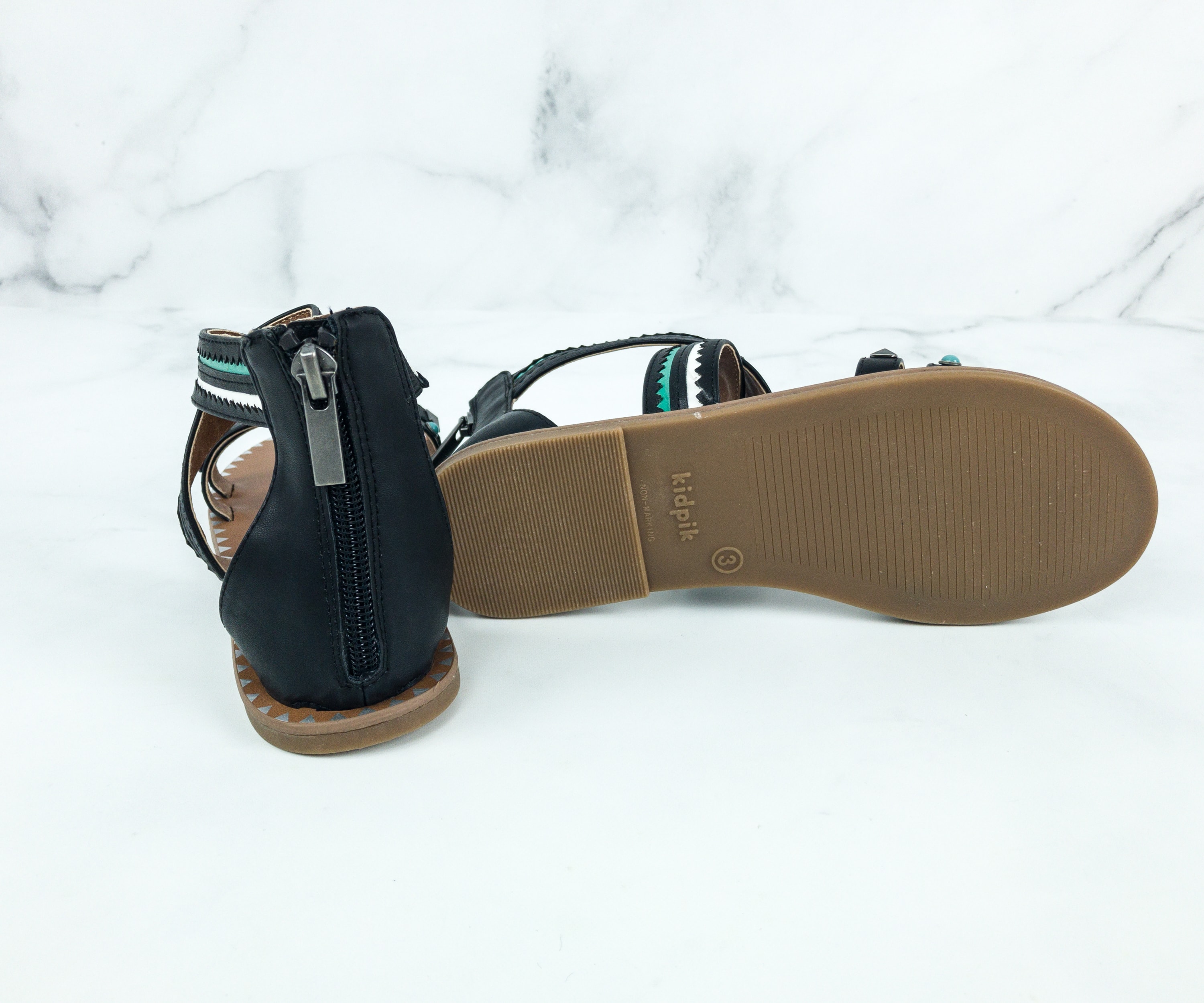 There are zipper enclosures at the back of the sandals, which makes them easier to wear too.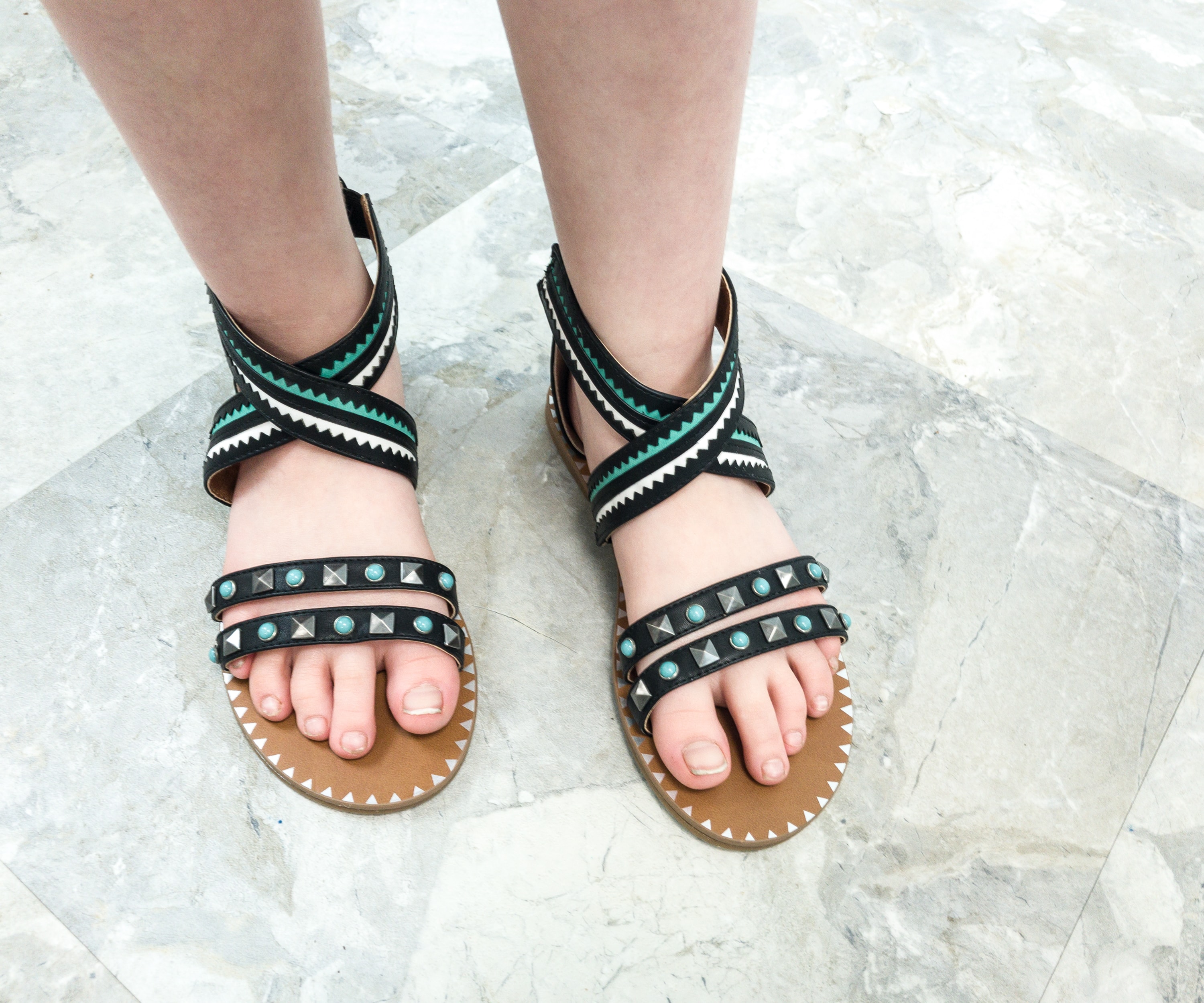 My daughter loves the look of the sandals on her feet, though they look a bit bigger.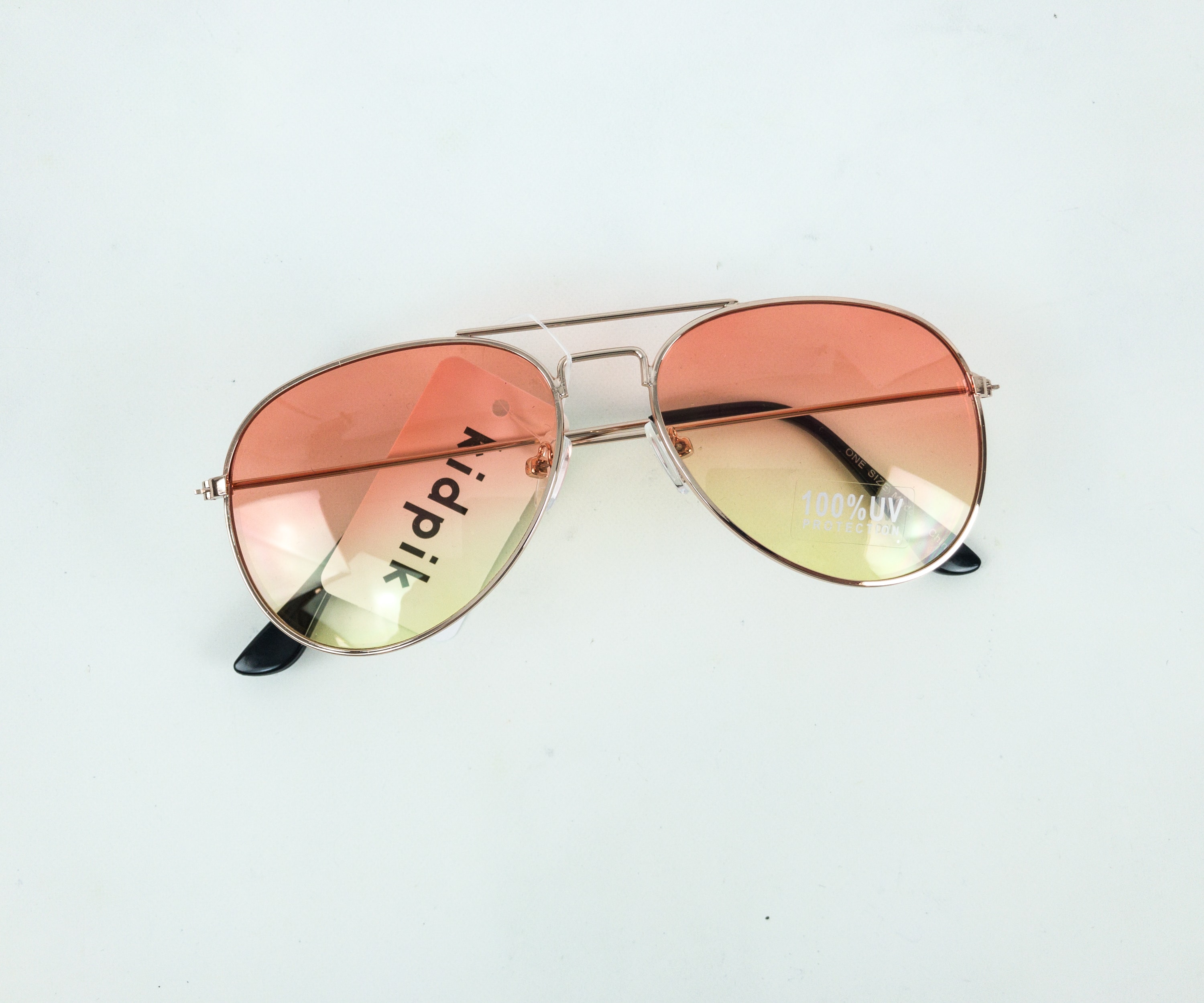 Aviator Sunglass ($7.50; $5.25 if you keep all) This pair of aviator sunglasses is just perfect for the weather!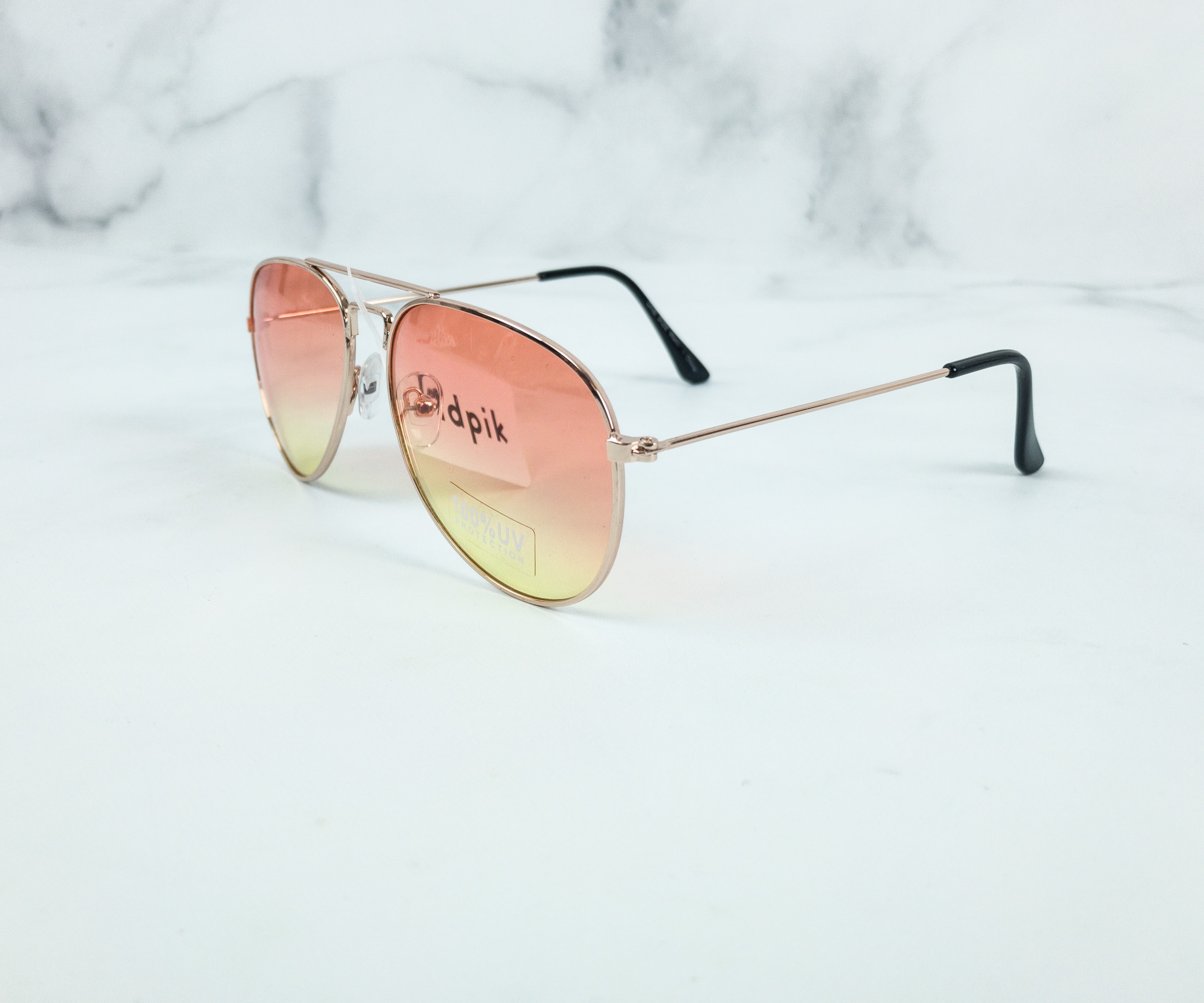 The elegantly designed sunglasses can protect my daughter's eyes from the sun's brightness and harmful rays!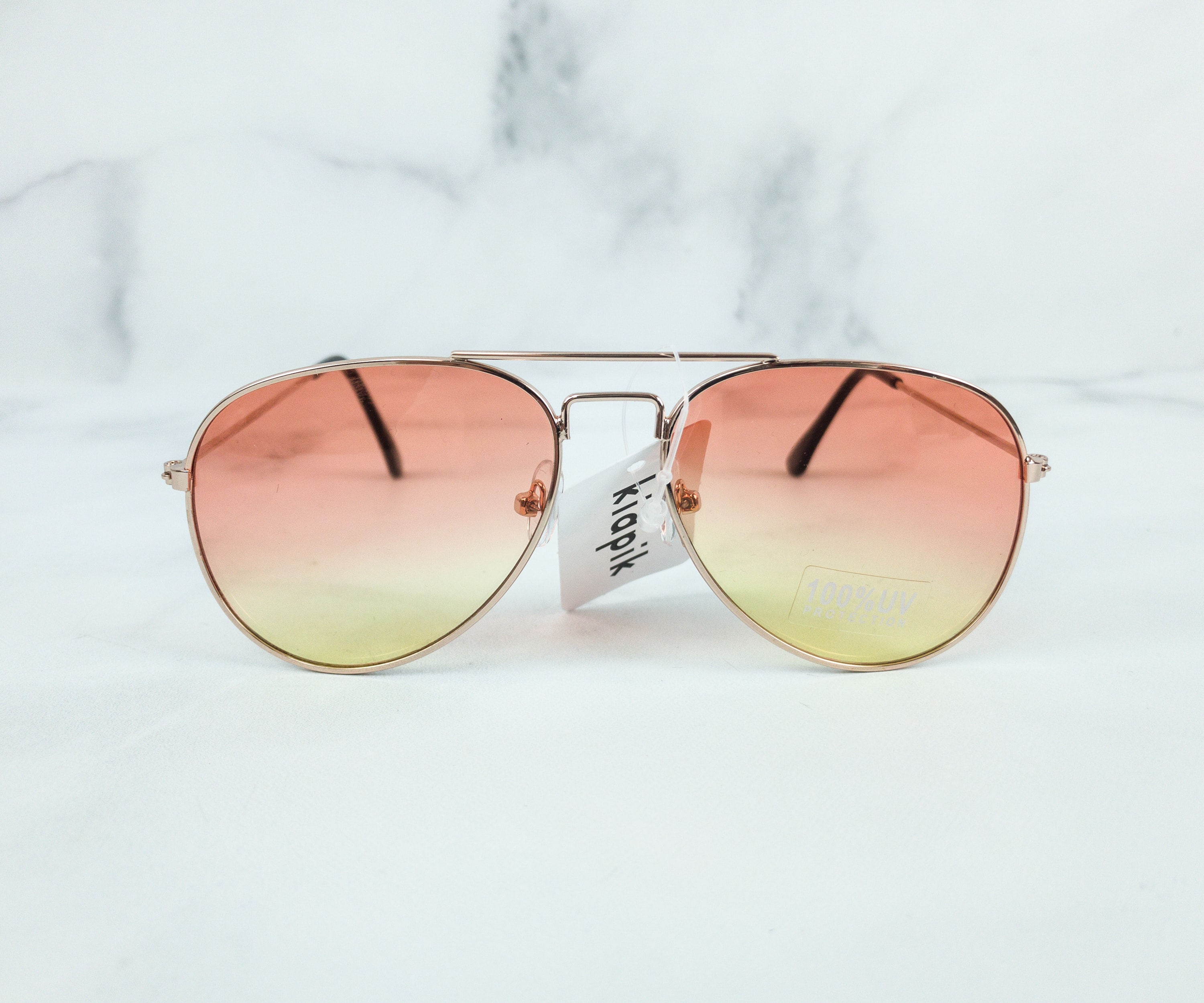 We also love the cerise color of the lenses, which is a bright red color but it appears to be more of a pink. It's really chic and sophisticated!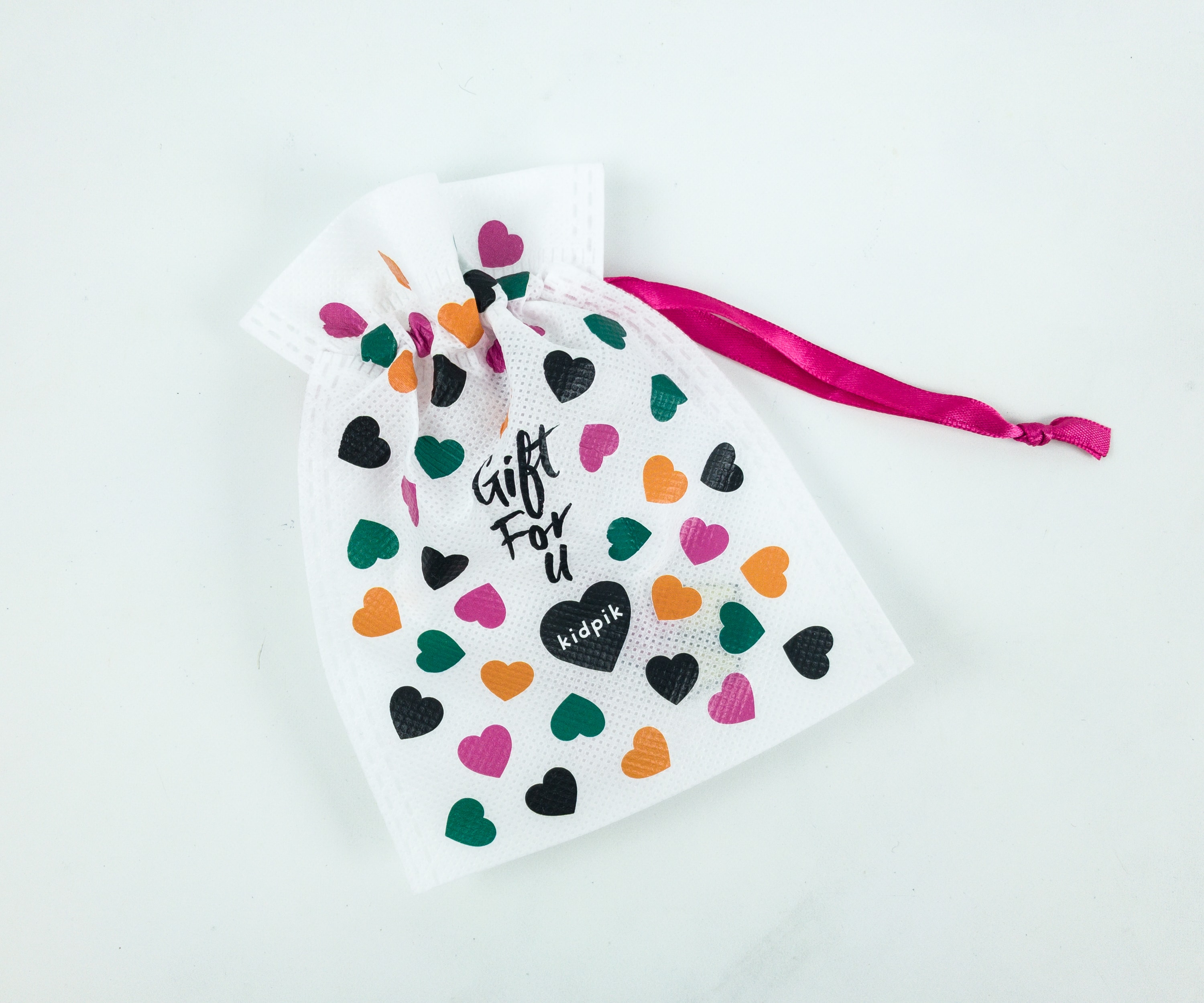 BONUS: Adorable Pins. The bonus items are placed inside an adorable and colorful drawstring pouch.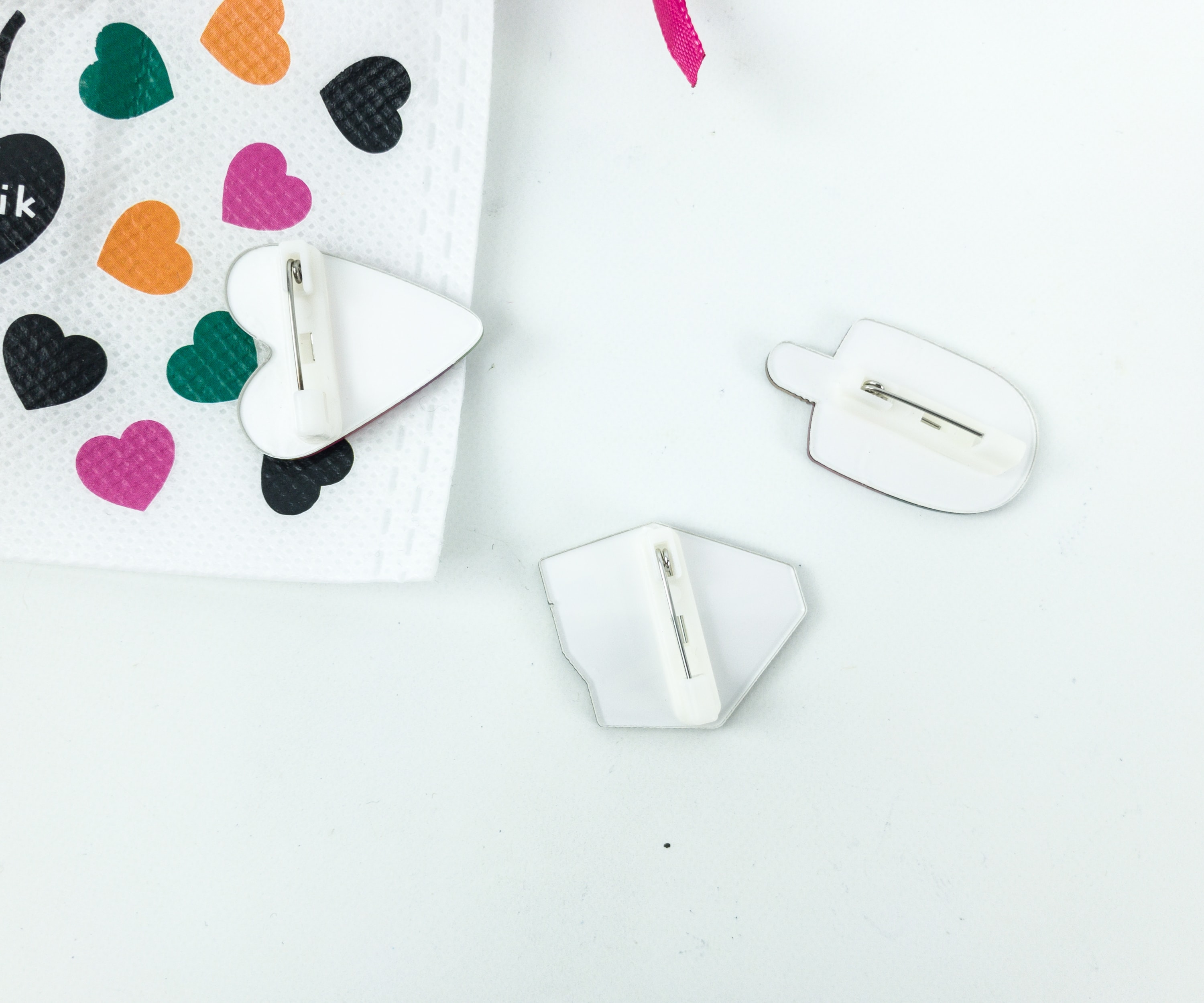 The pouch has 3 pins, with each having a safety clasp at the back.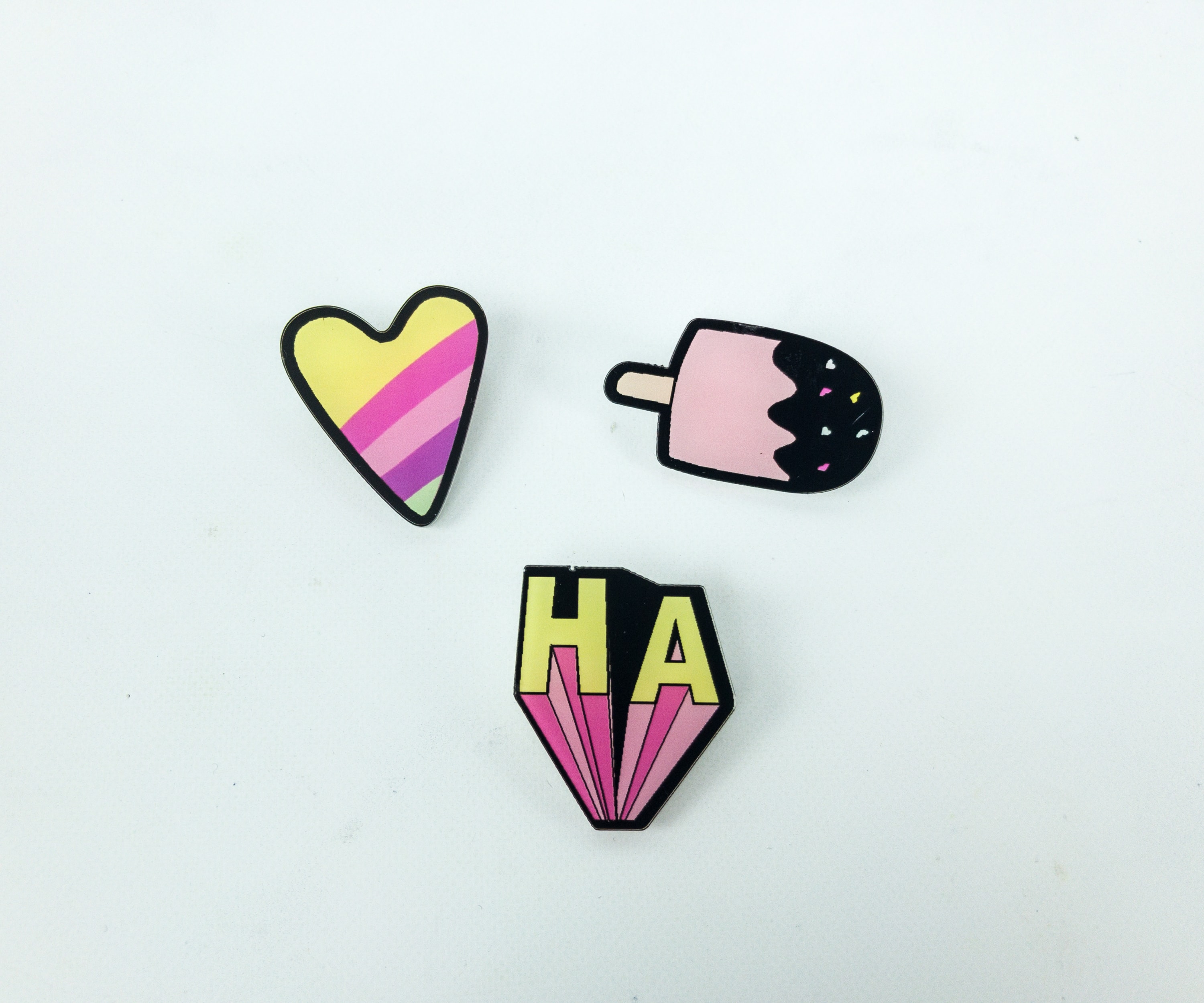 We got a heart-shaped one, an ice cream popsicle, and HA! These will look good attached on a denim jacket, or a vest!
Star Famous Tie Front Top ($16.50; $11.55 if you keep all) This black sleeveless top features a tie front. It's cool and breezy, perfect for hot days. It's also ideal for layering with a denim jacket on cold days.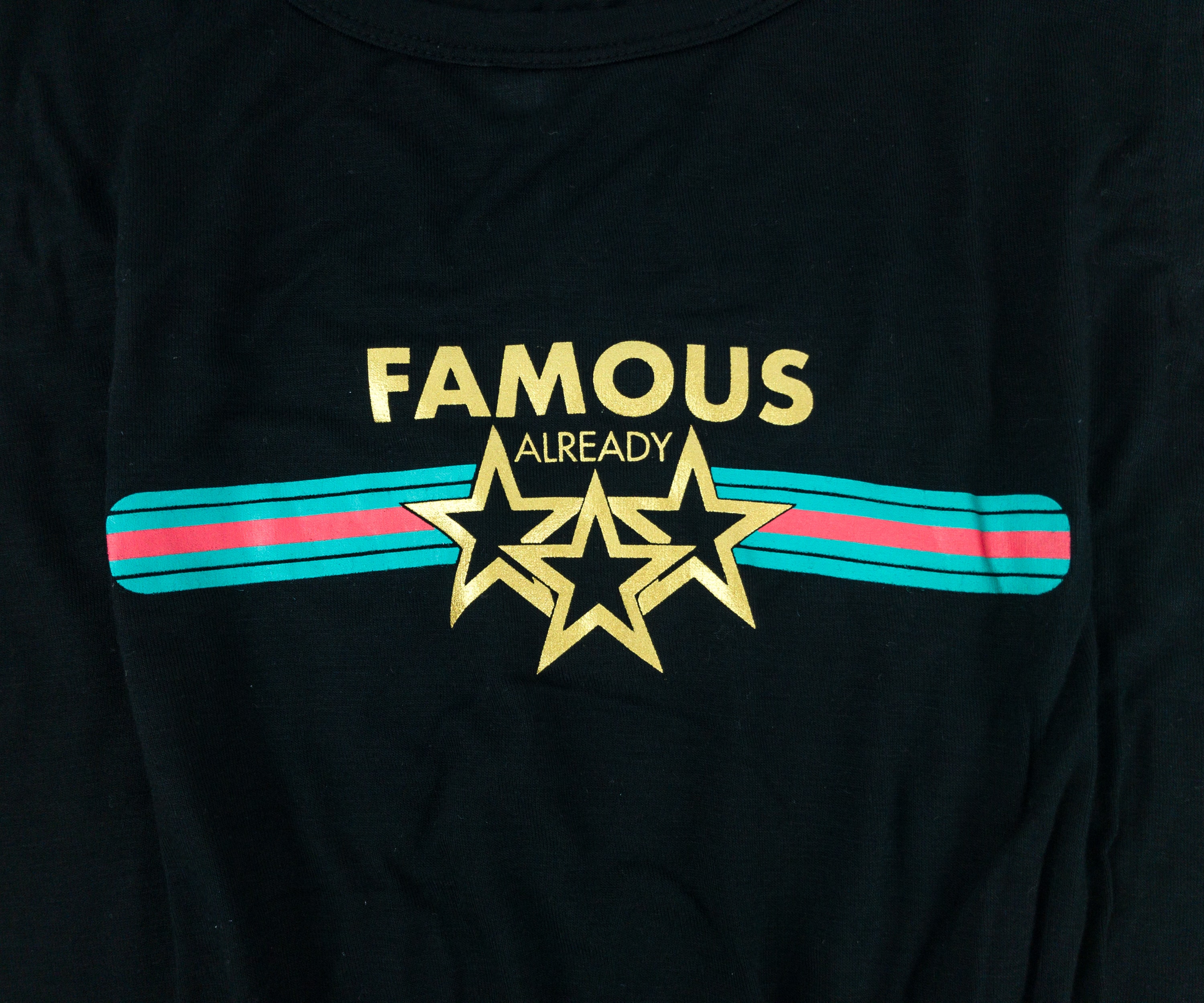 The design reminds me of the Gucci vintage-inspired logo, except that it has three stars in the middle and it says "Famous Already".
Here's a closer look at the tie front. It adds a rockstar vibe to the top!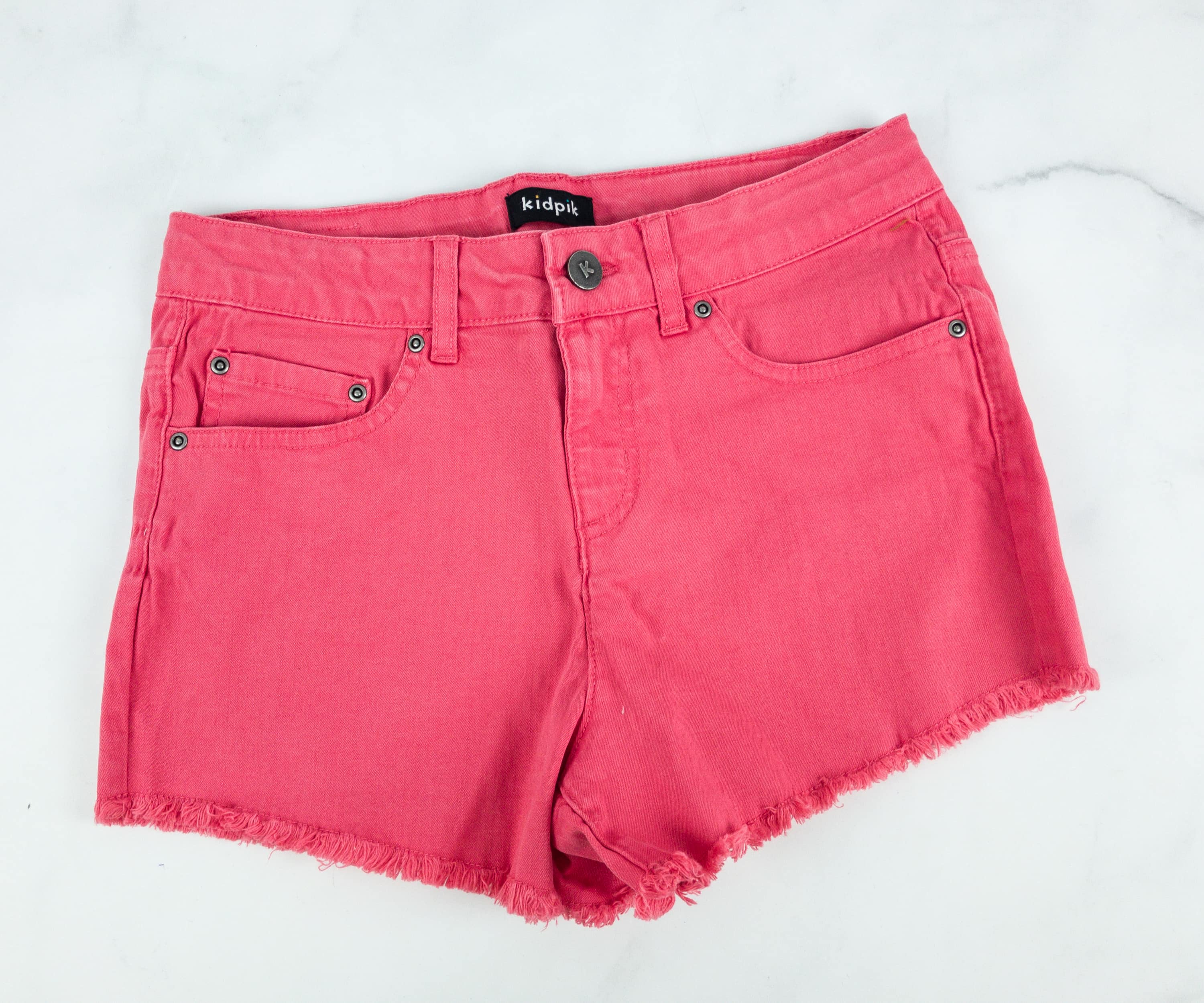 Colored Cut Off Short ($17.50; $12.25 if you keep all) We'll never have to worry about the hot weather with this really cute cut-off shorts. It can be paired with almost all kinds of tops, from plain shirts to sleeveless tees!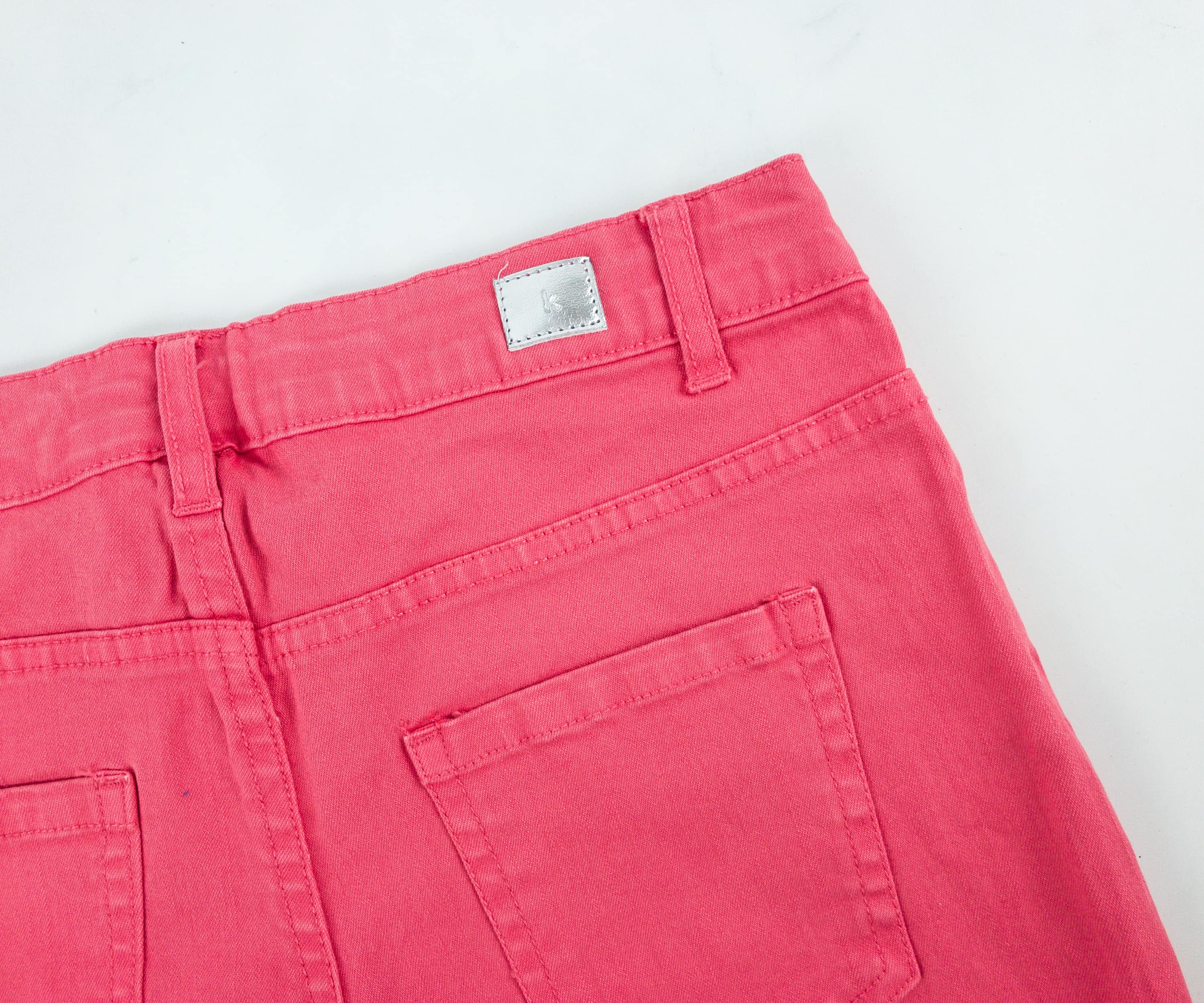 Aside from front pockets, there are also two back pockets, and belt loops around the waist.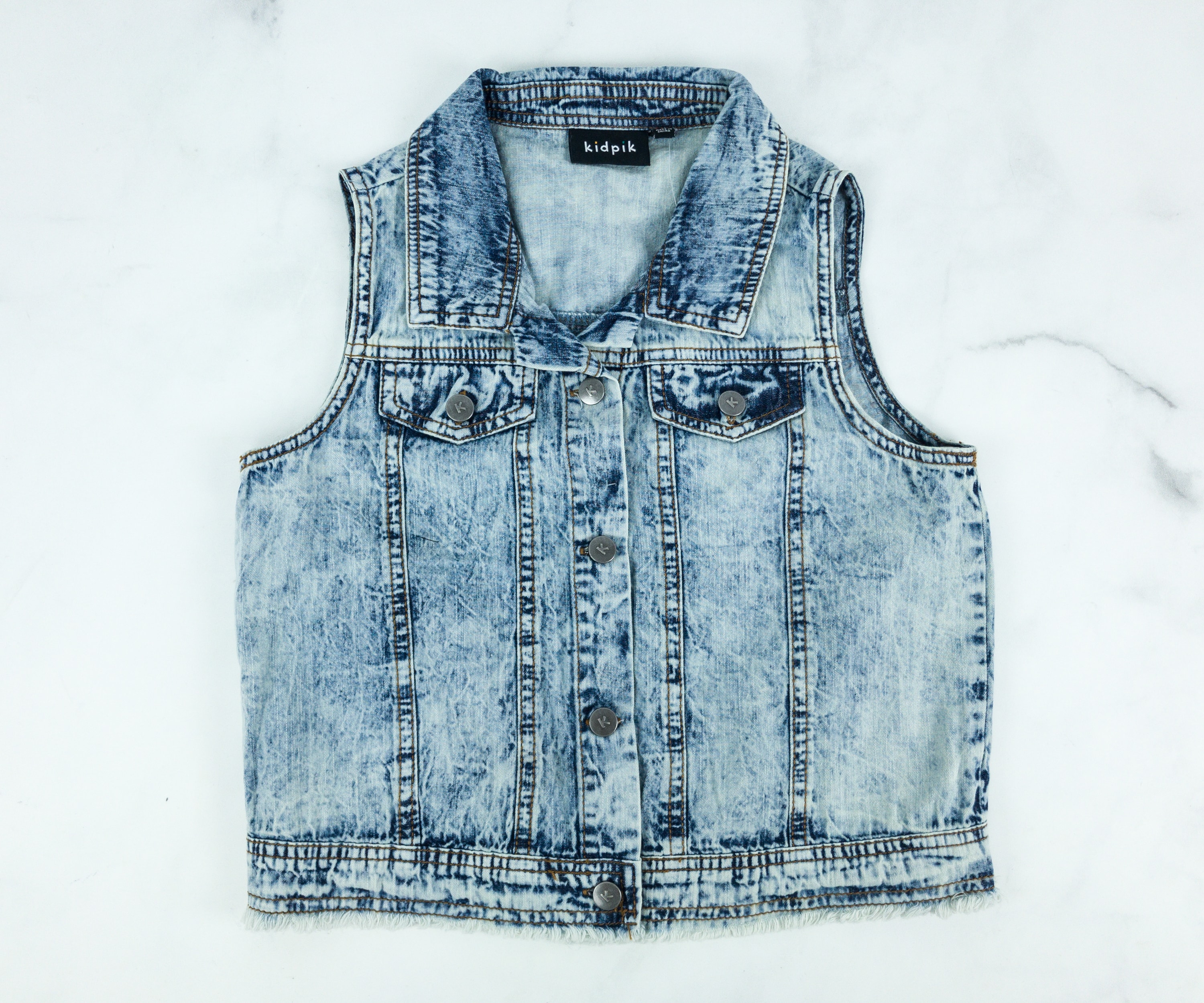 Cropped Denim Vest ($25.50; $17.85 if you keep all) Great for layering this season, we got this cropped denim vest to keep my daughter in style!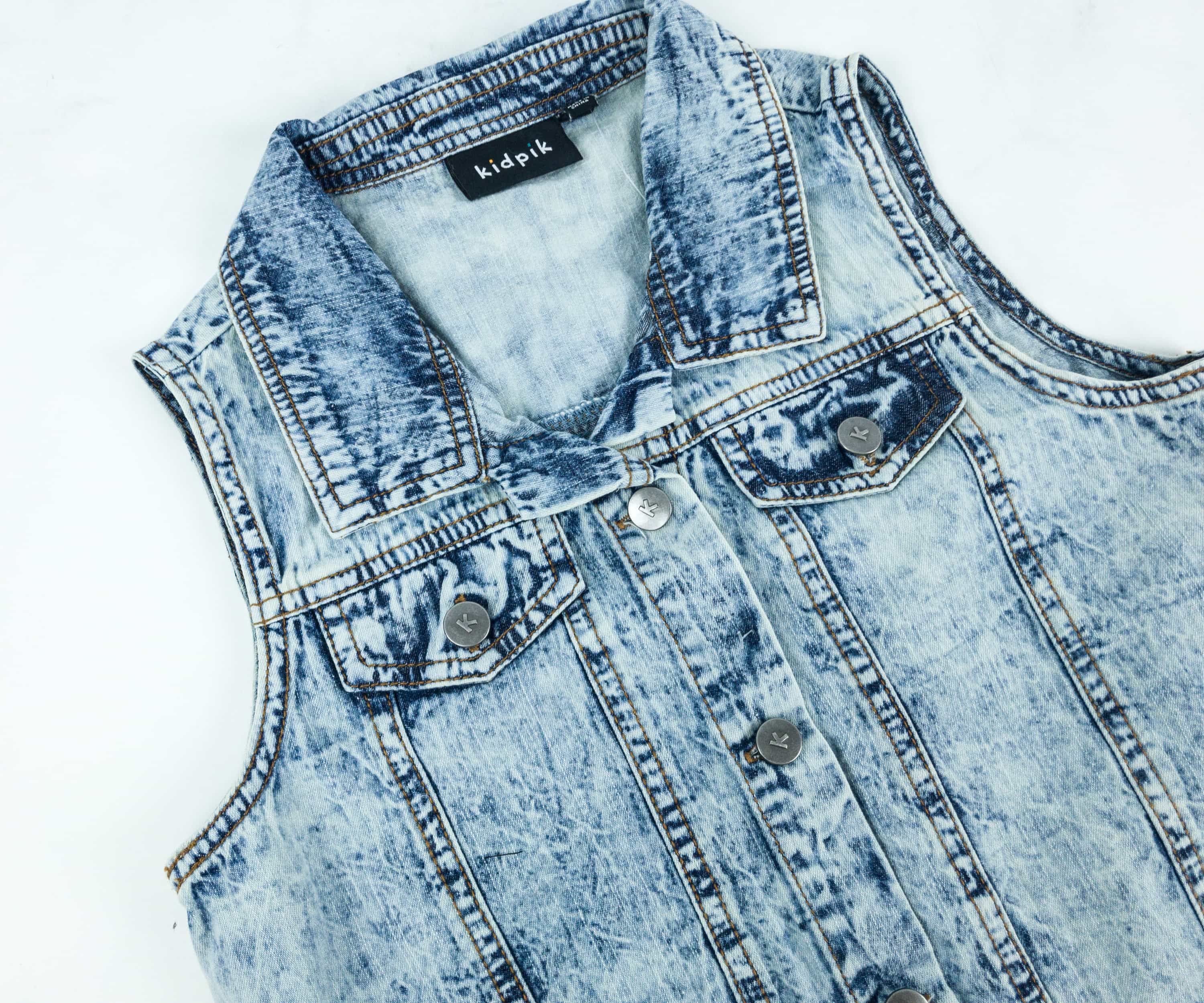 Remember the bonus pins we got? They look good on this vest! There are buttons in front too, so it can be worn alone, or with something else inside like a tank top or shirt.
My daughter likes the washed out color of this vest. It's also quite versatile as it can be mixed and matched with a lot of colors and styles!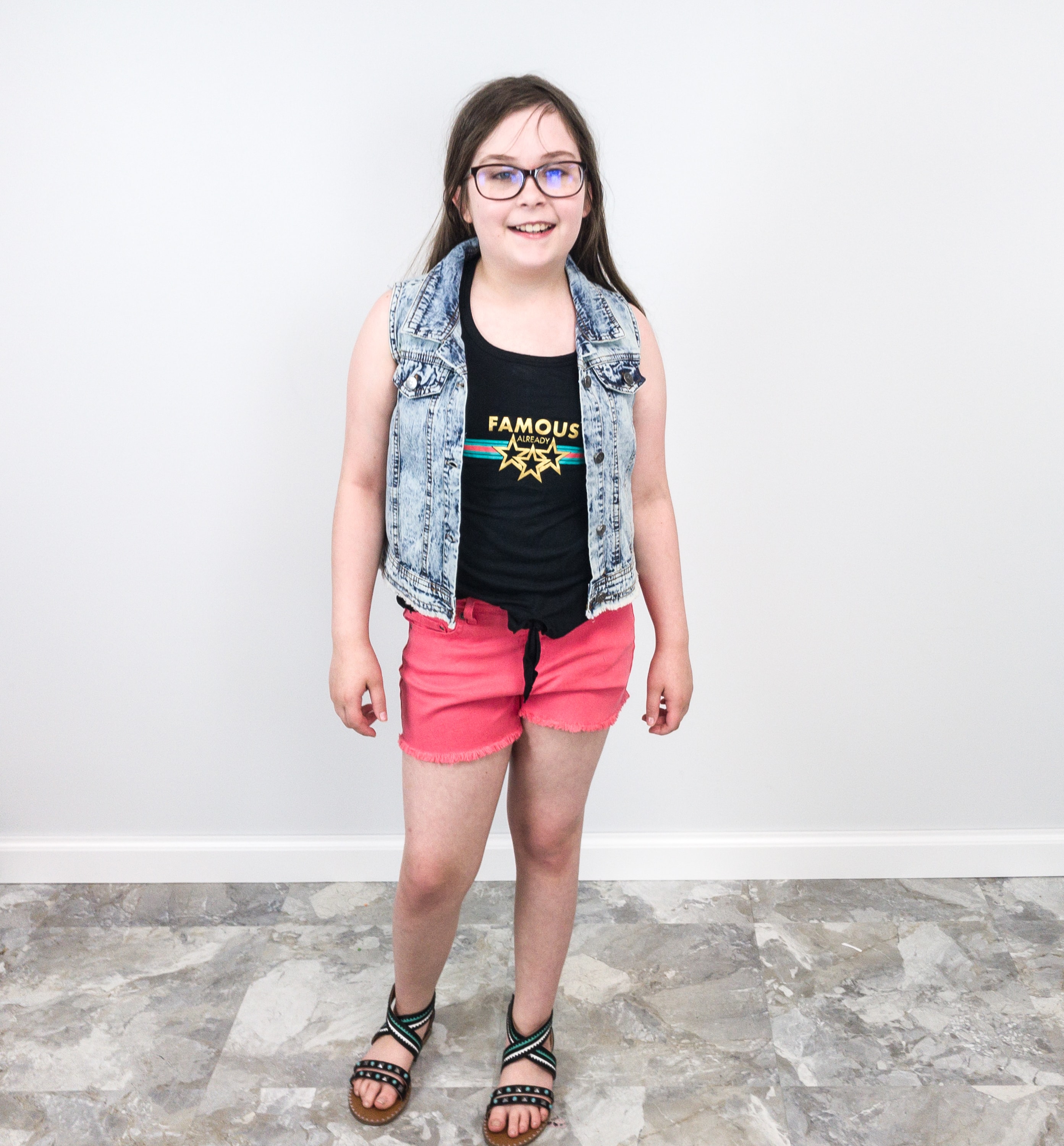 My daughter tried the sandals, shorts, tie front top and denim vest, and everything looks good all together!
Geo Dot Fringe Skirt ($19.50; $13.65 if you keep all) The next item is a skirt filled with shapes and colors!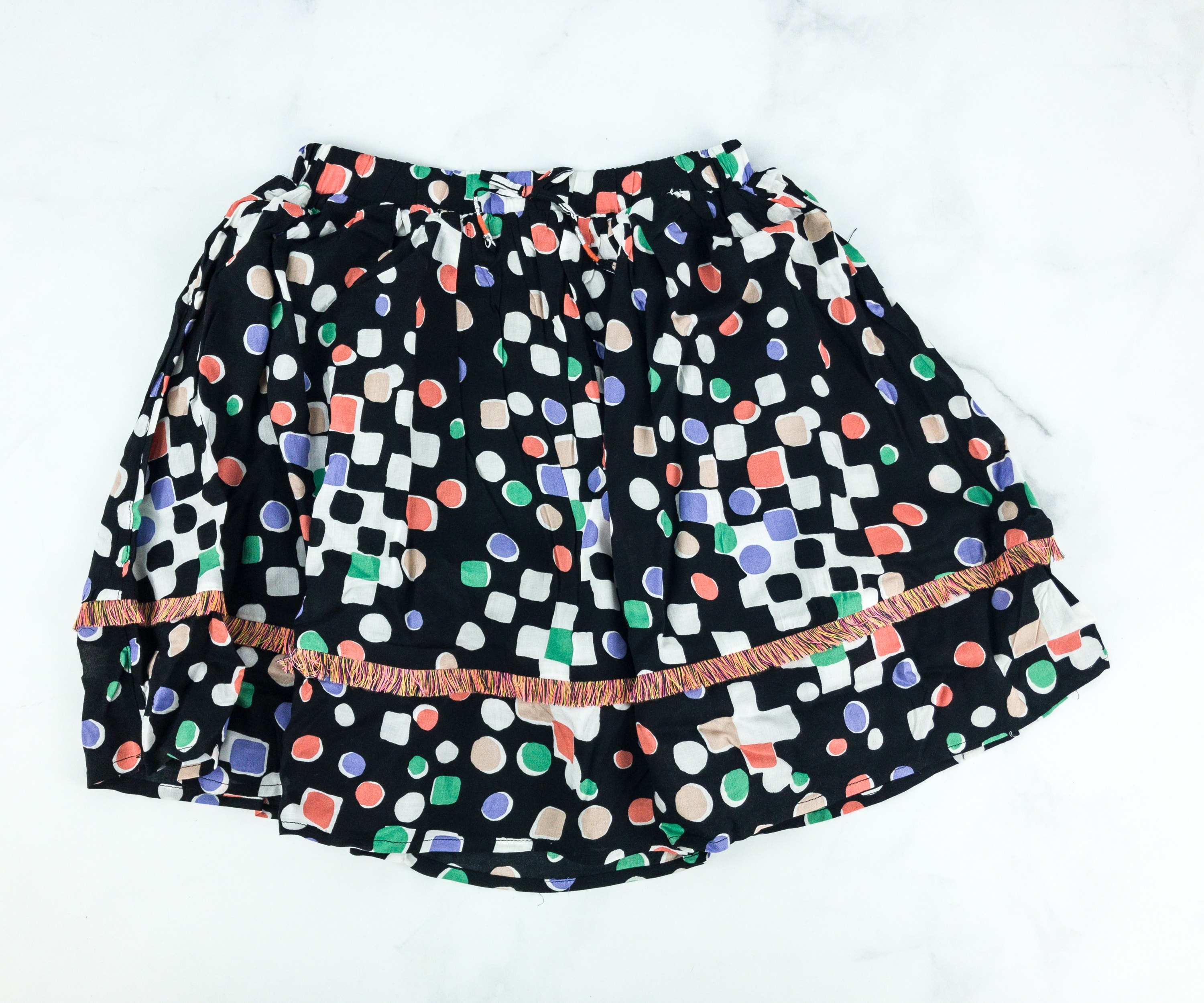 This is another versatile piece that we love. It has an elastic waistband that makes it easier to wear.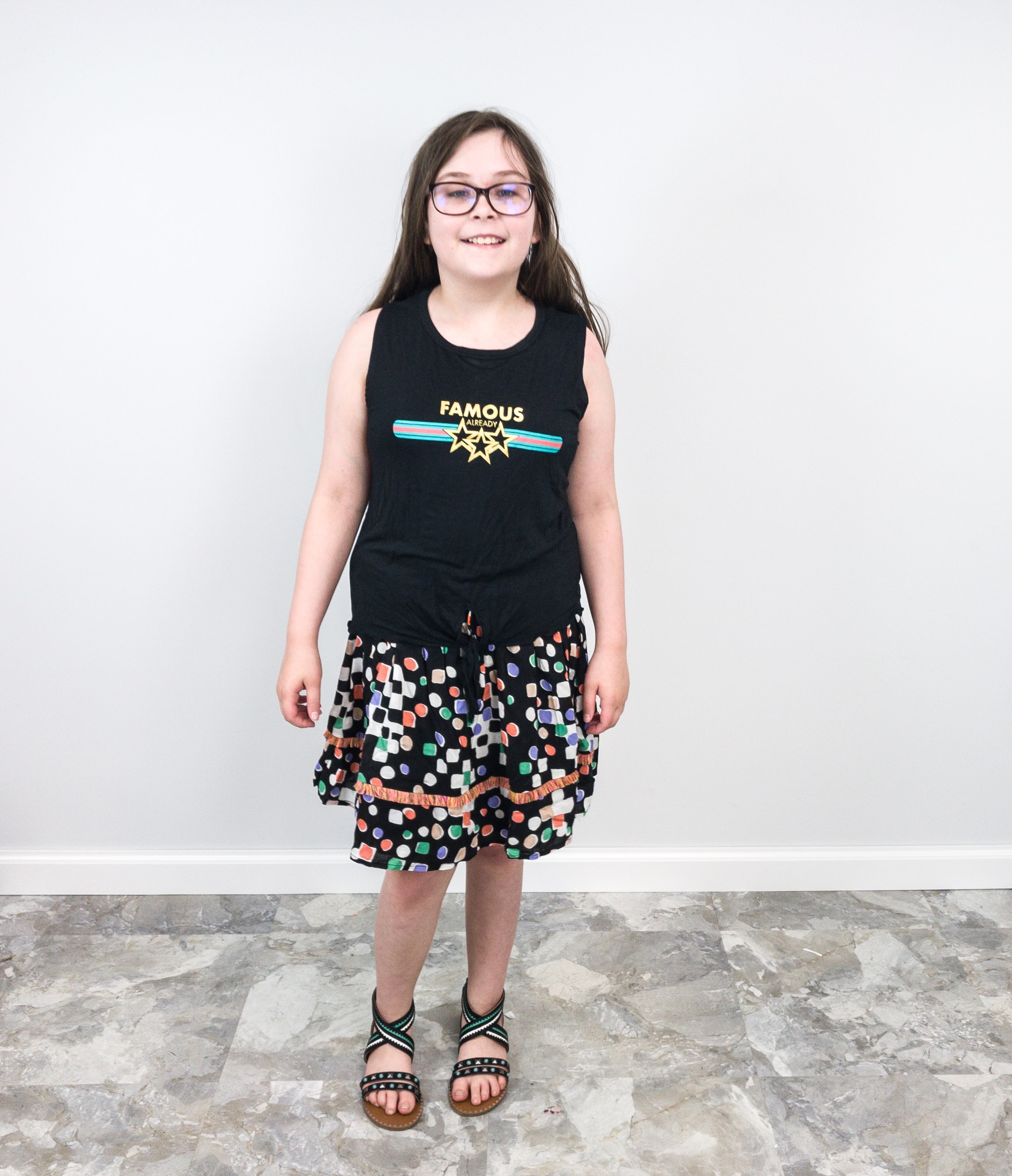 My daughter tried it on with the tie front top and the sandals. So cute!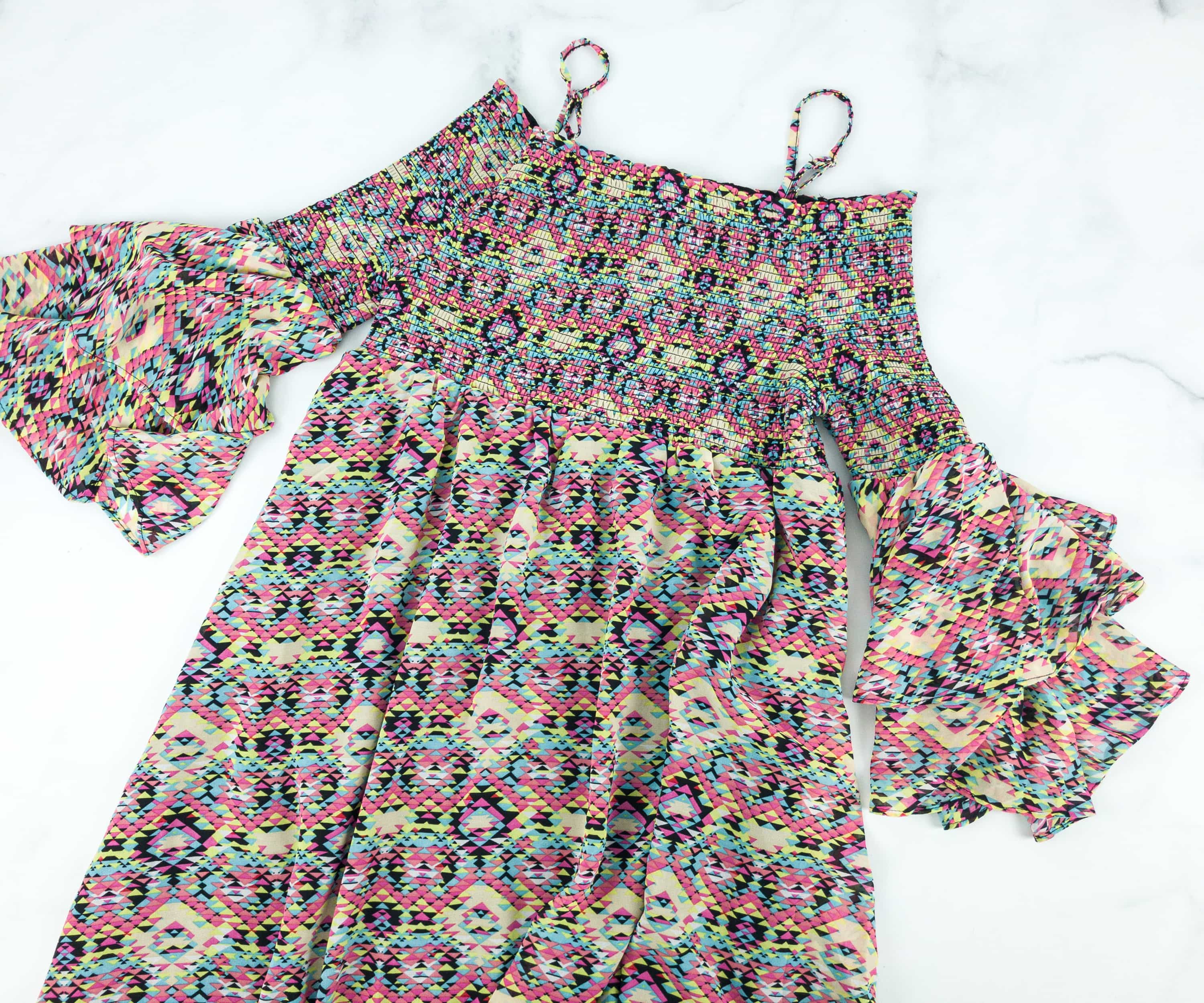 Geo Smock Dress ($29.50; $20.65 if you keep all) Last but not the least is a dress featuring a colorful geometric design.
It's something that my daughter can wear on a sunny day. The make of this dress looks very comfy.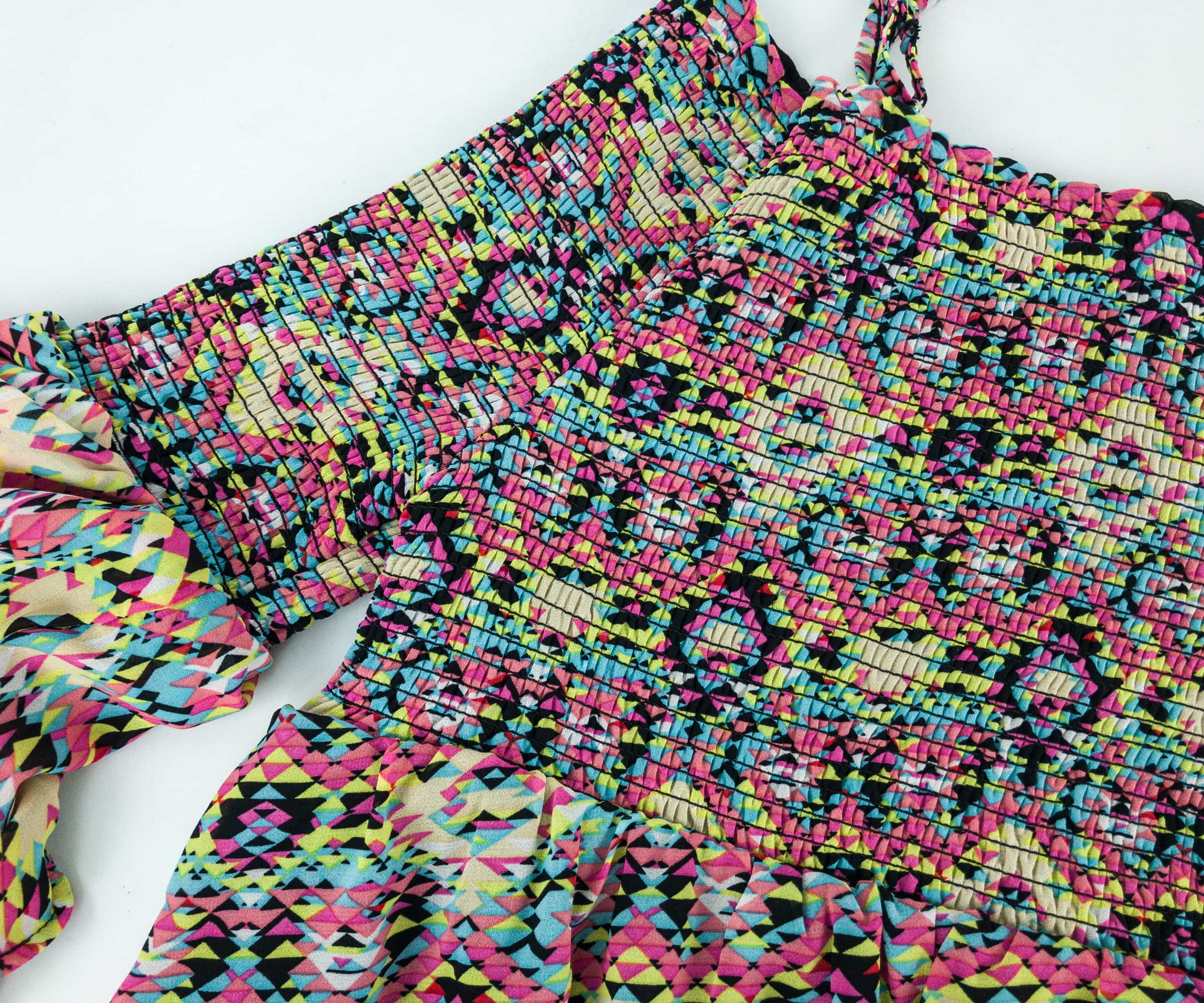 Although the top part is an off-shoulder, there are still supporting straps that keep the dress in place.
It looks so nice on her! The fit is just perfect, and the knee-length skirt part of the dress actually accentuated her legs. It's like she's going on a fun party, and I can picture her wearing a sun hat that matches the dress perfectly!
Spring clothes are fun! Kidpik once again did a great job in curating clothes for my daughter, everything is cute and perfect for the season. We can even mix and match the contents of the box since many of them are versatile pieces. It's a great deal if we'll keep all of them, but you can also send back the items that you don't like, and that's great! My daughter loved the selection of clothes, as well as the bonus items that added fun to the collection!
What do you think about Kidpik?