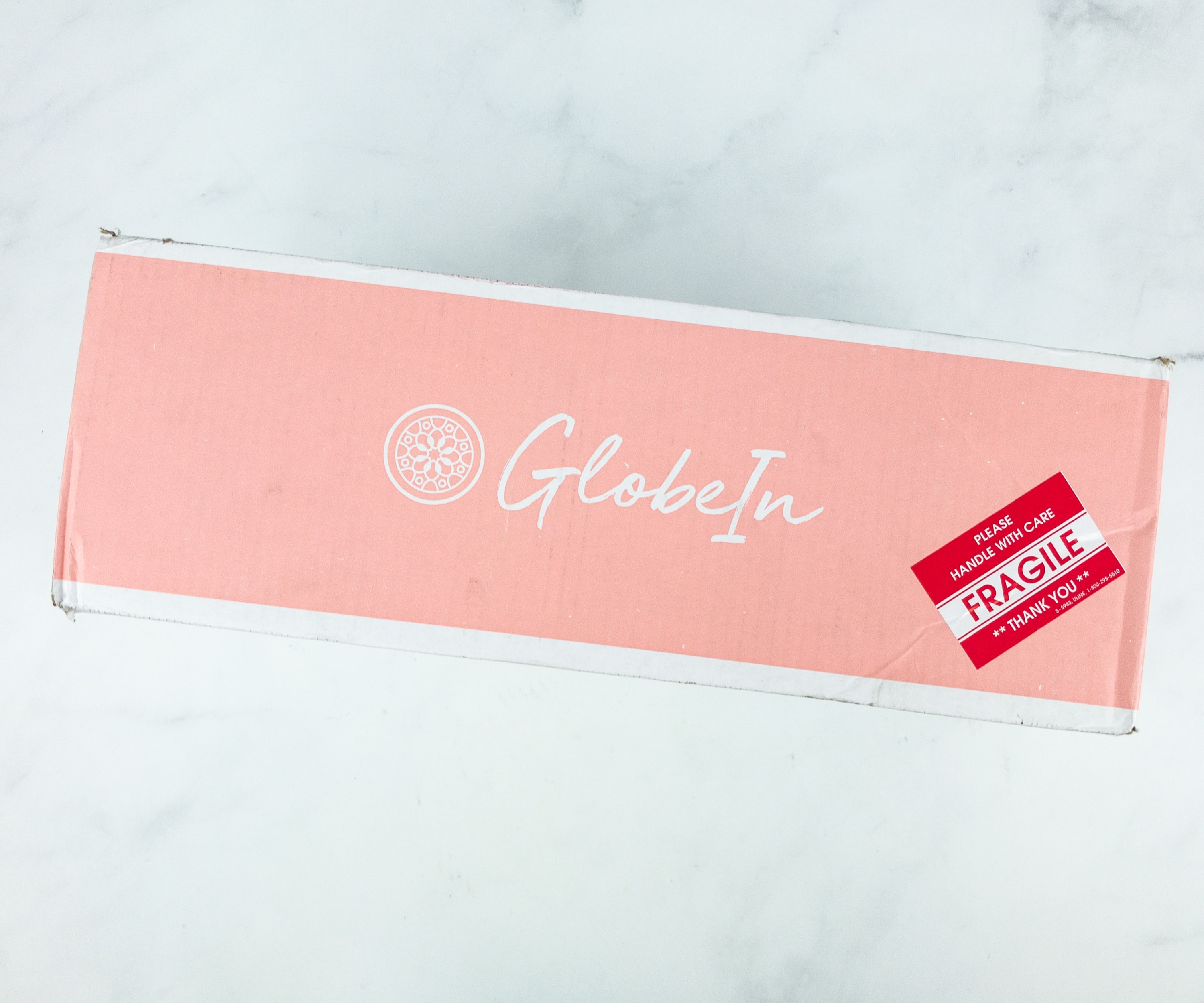 The GlobeIn Artisan Box Club is a subscription that sends handcrafted products from around the world. All items are produced either by collectives that are fair trade certified or that respect and adhere to fair trade principles. All artisans and farmers whose products are distributed by GlobeIn are paid a fair wage for their products.
DEAL: New customers can use coupon code WELCOME to save $10 OFF their 3-month or longer Artisan Box subscription.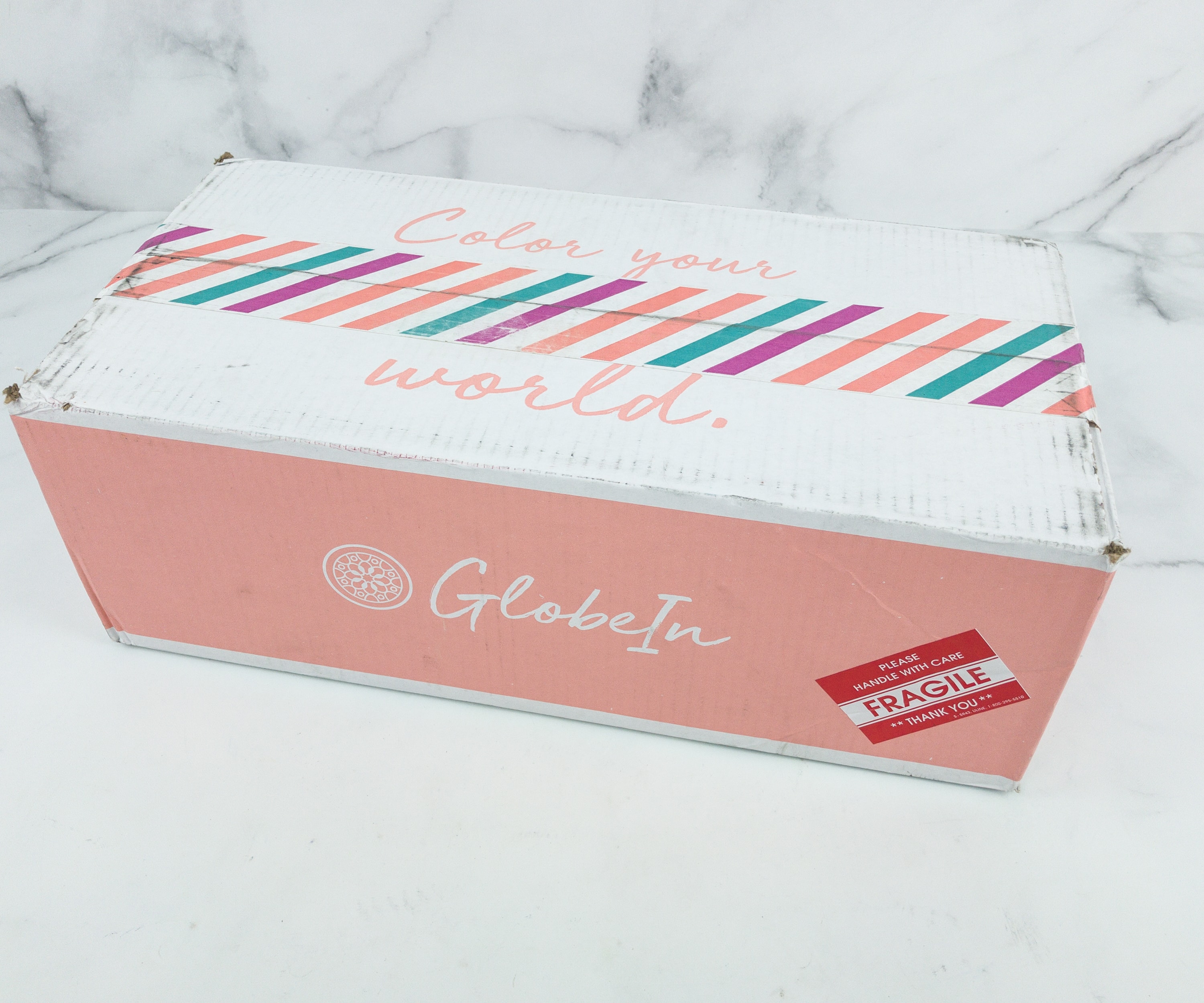 The box itself is colorful. There's also a sticker that says it's fragile.
There's a booklet card on top of all the items.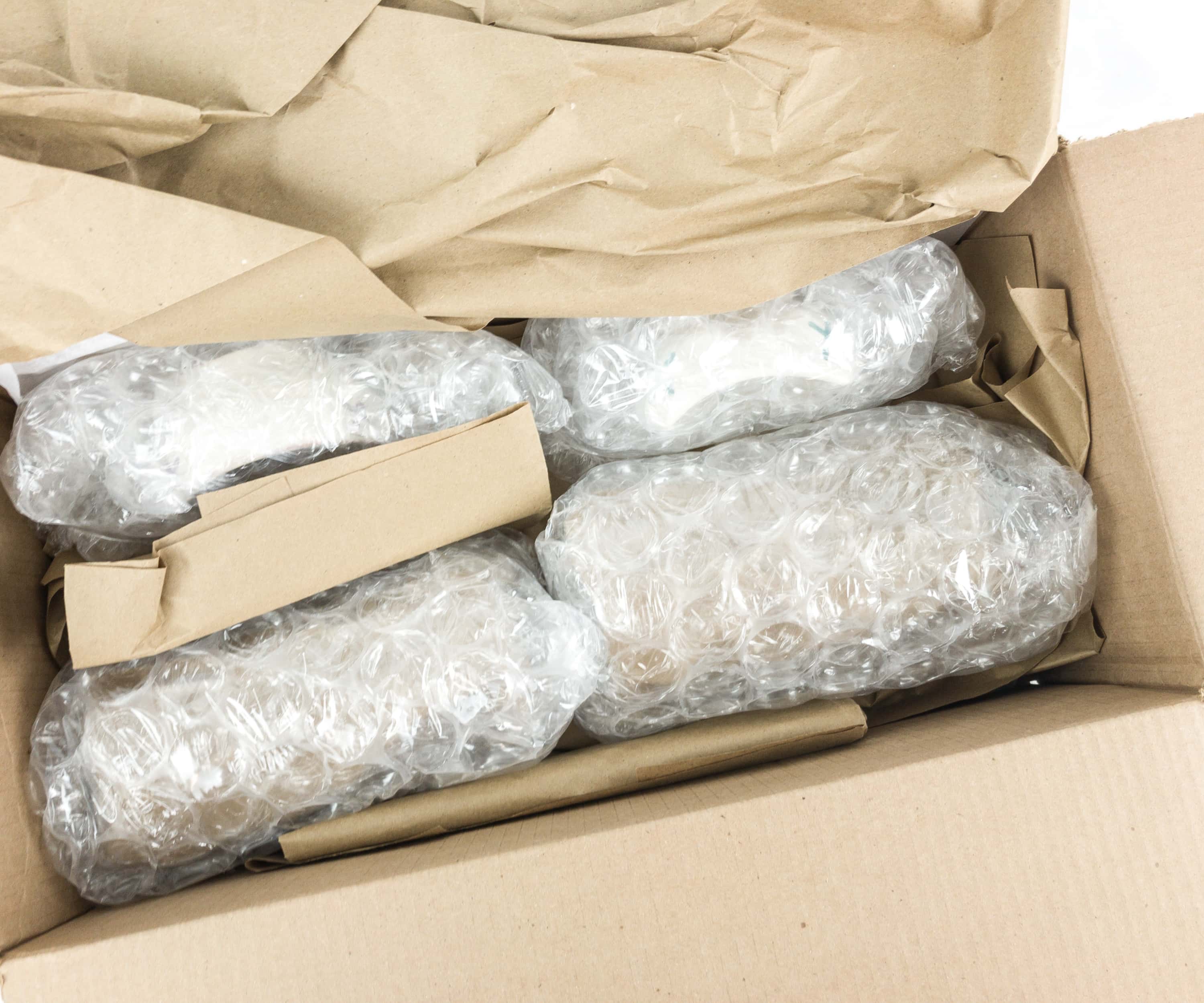 Everything was well wrapped and packaged to protect them during shipping.
This booklet gives details about each of the artist responsible for the items in the box.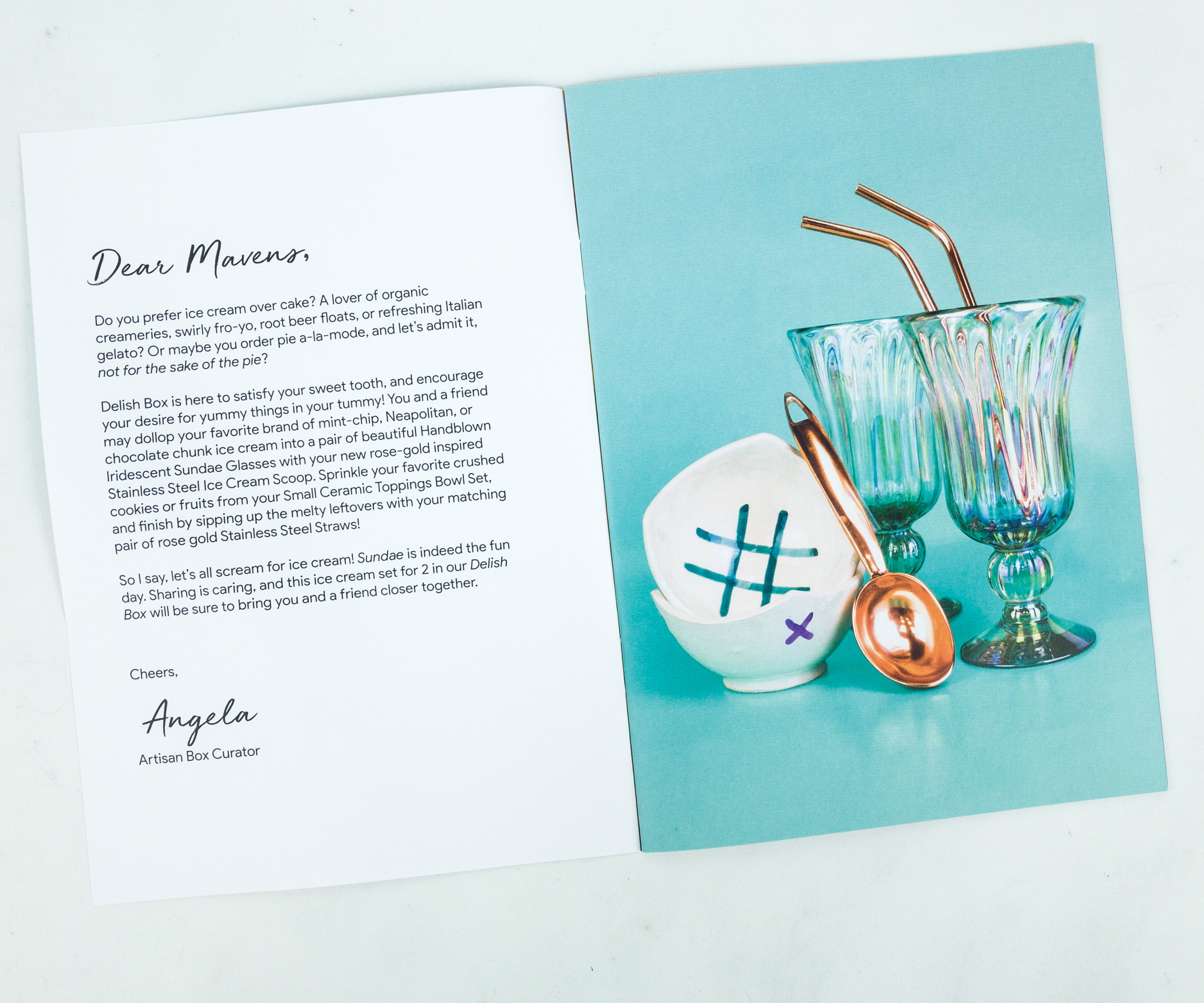 The theme for this box is DELISH. Artisan Box subscribers have a selection of themes from which to choose. This way, artisans will be able to meet GlobeIn's needs while also having longer, steady work as they continue to produce items for the Artisan Box.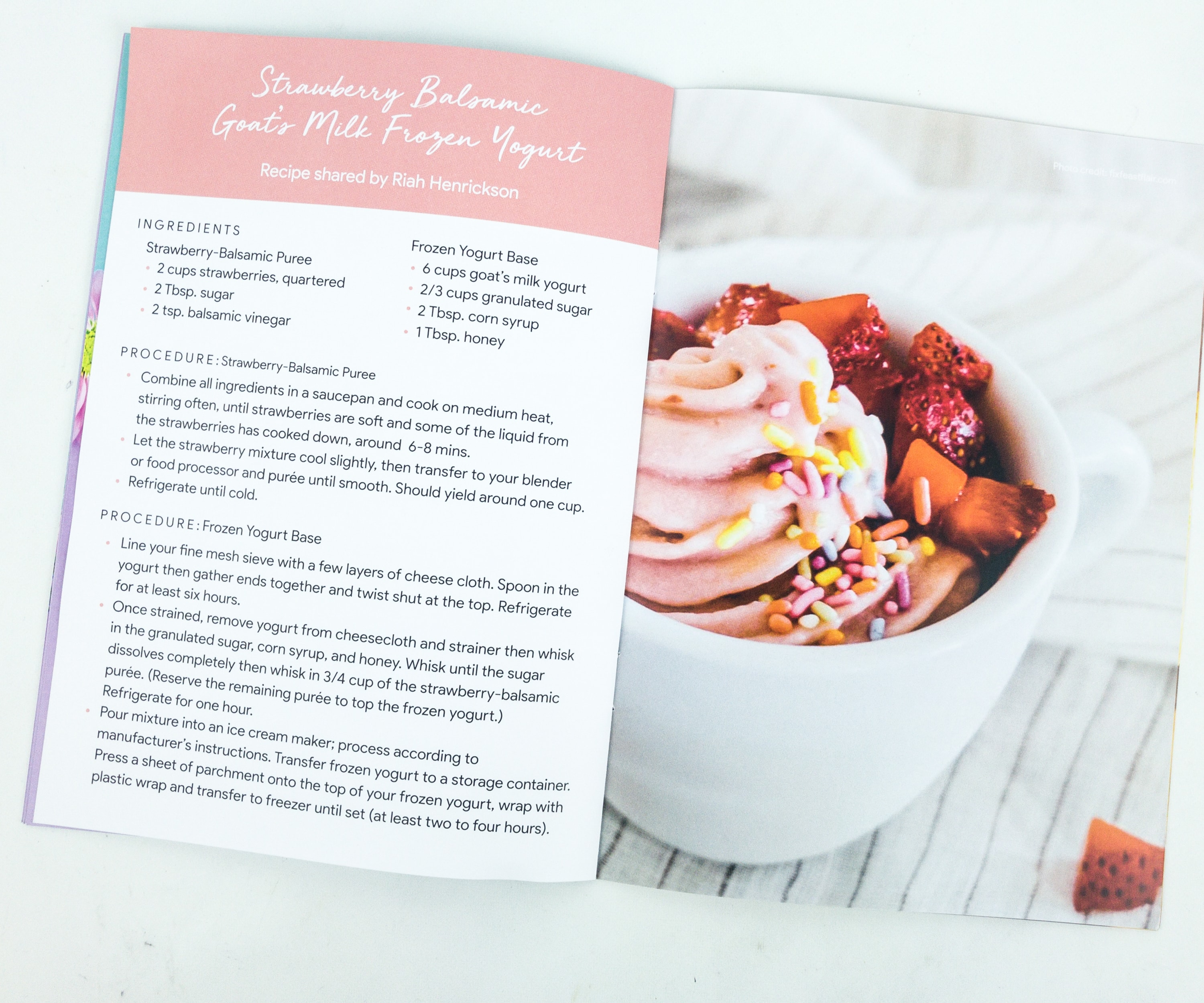 They even included a Strawberry Balsamic Goat's Milk Frozen Yogurt recipe with a mouthwatering photo.
Another cool recipe that they included is the Pina Colada Ice Cream!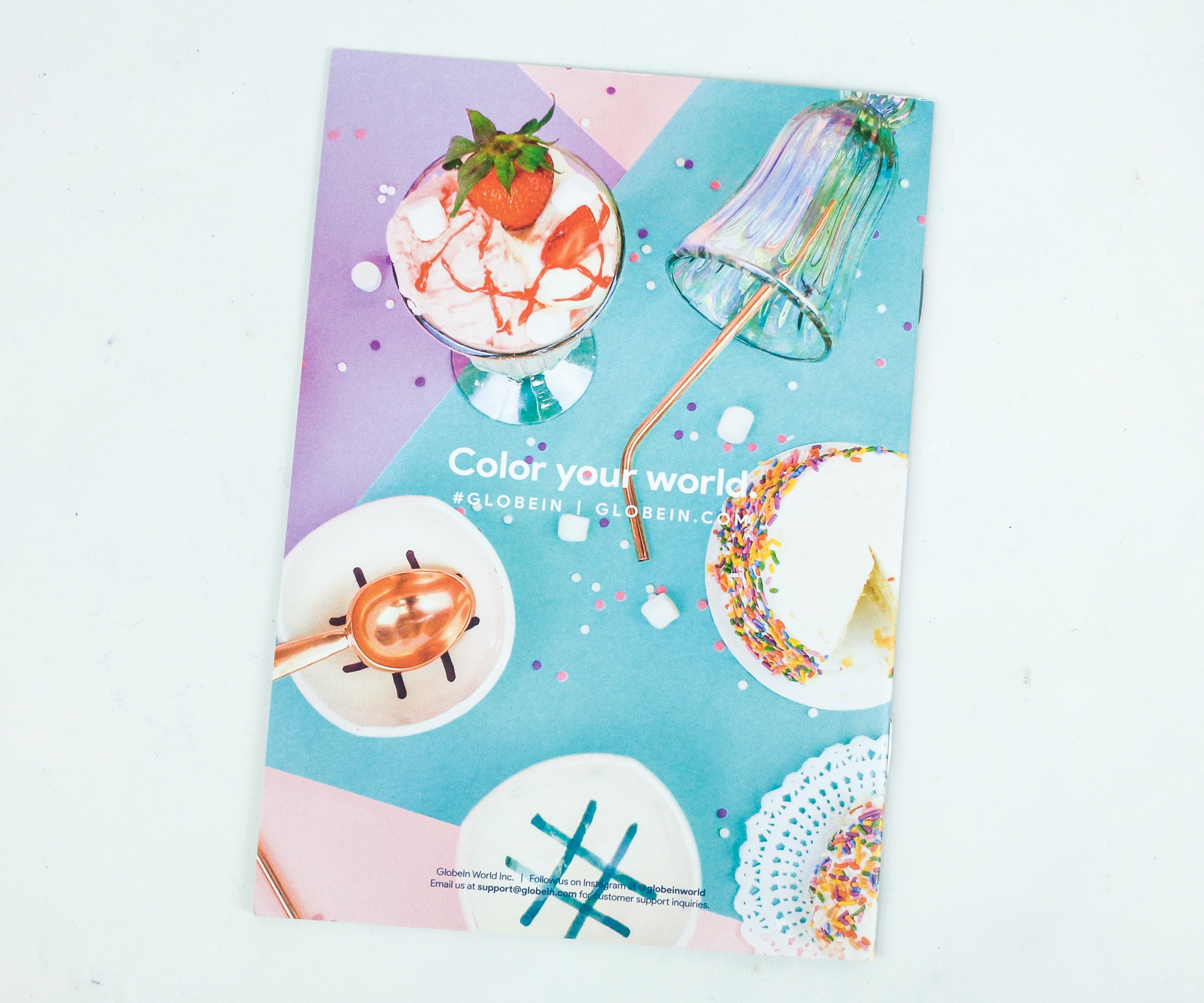 The back of the booklet also pictures how we can use the items in this month's box!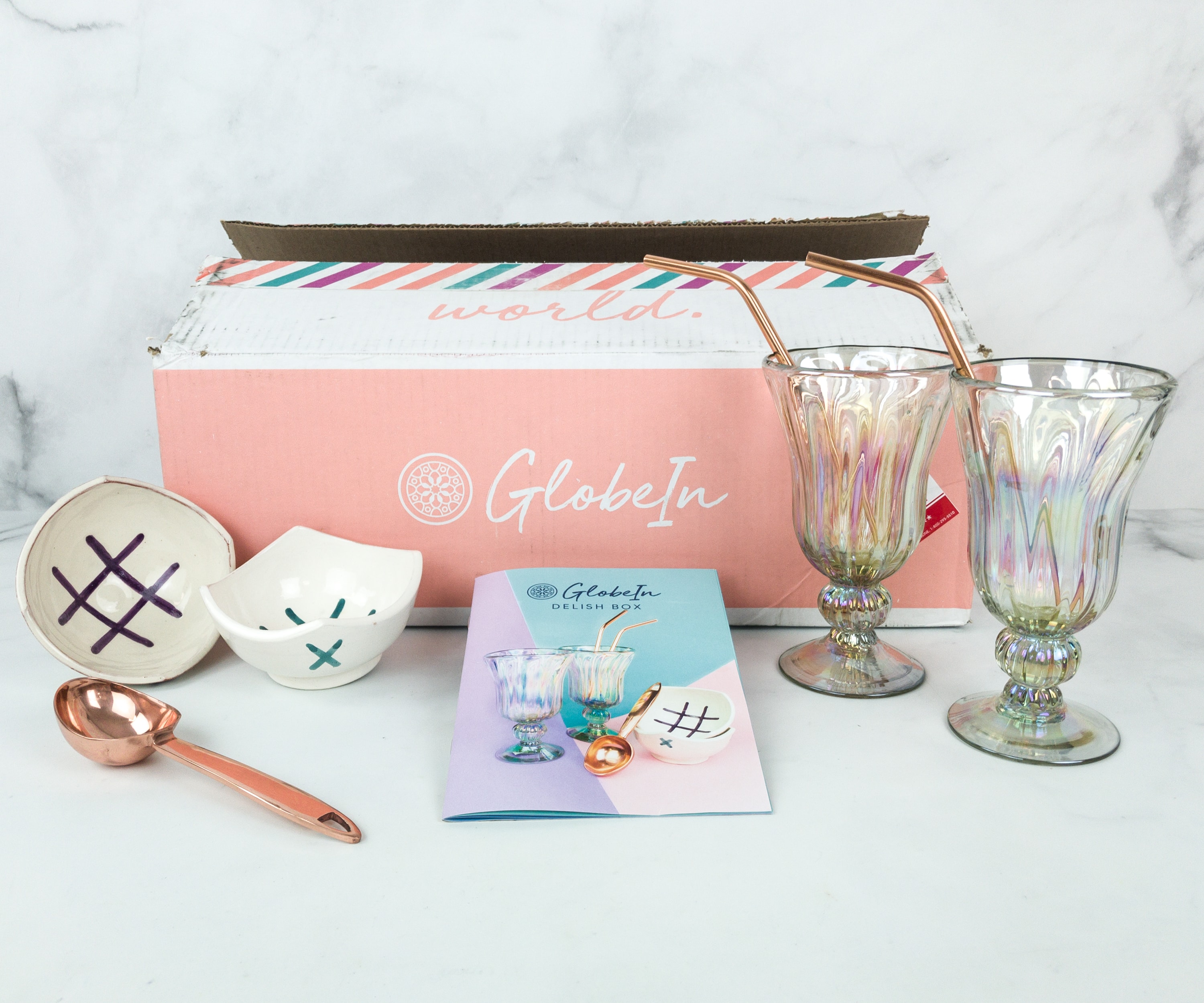 Everything in my box!
The items came with bubble wraps, to avoid damage during transit.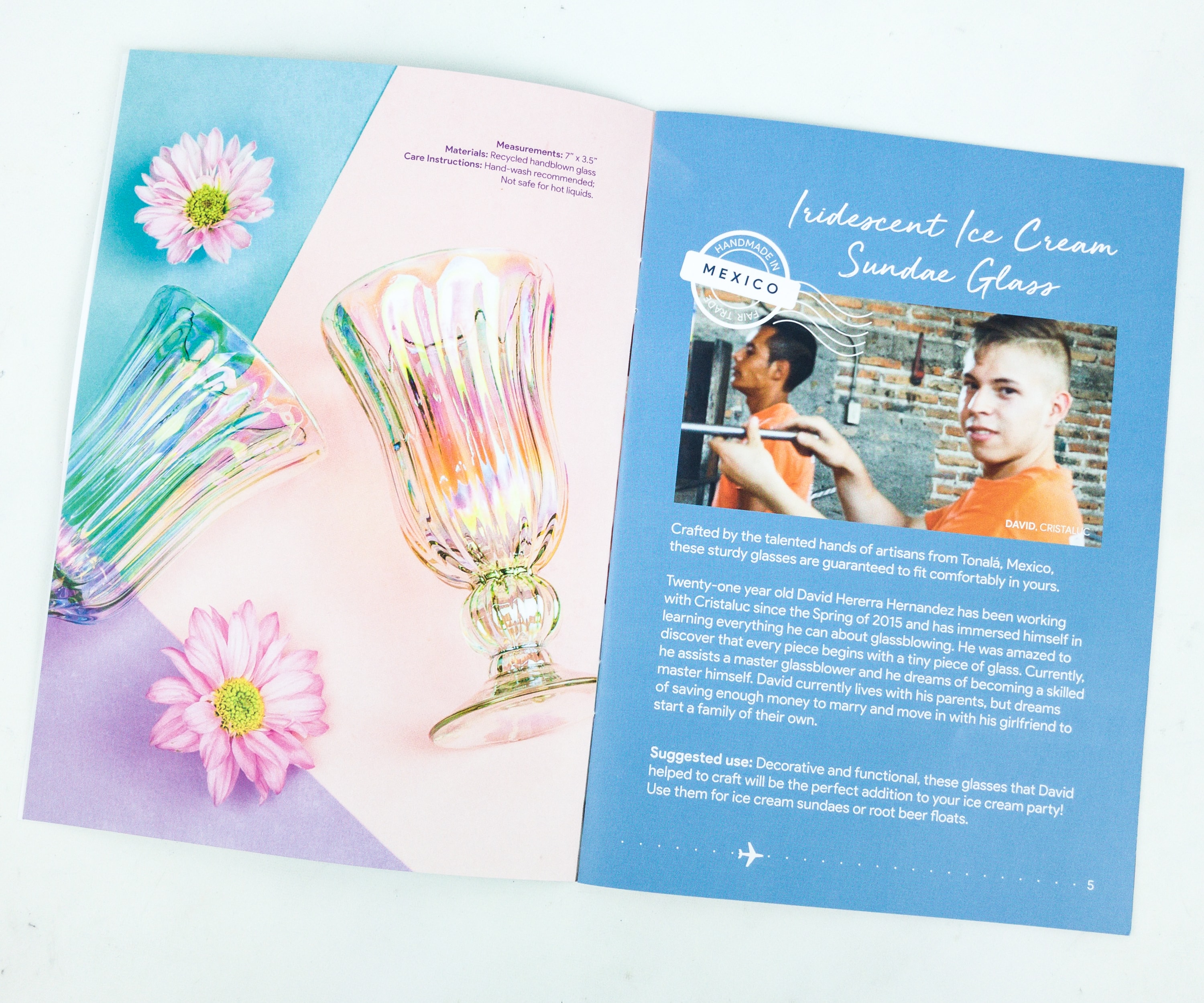 Cristallic Iridescent Ice Cream Sundae Glass – Mexico ($32) From Tonala, Mexico comes this pair of sturdy glasses hand-made by some of their greatest artisan glassblowers and creators!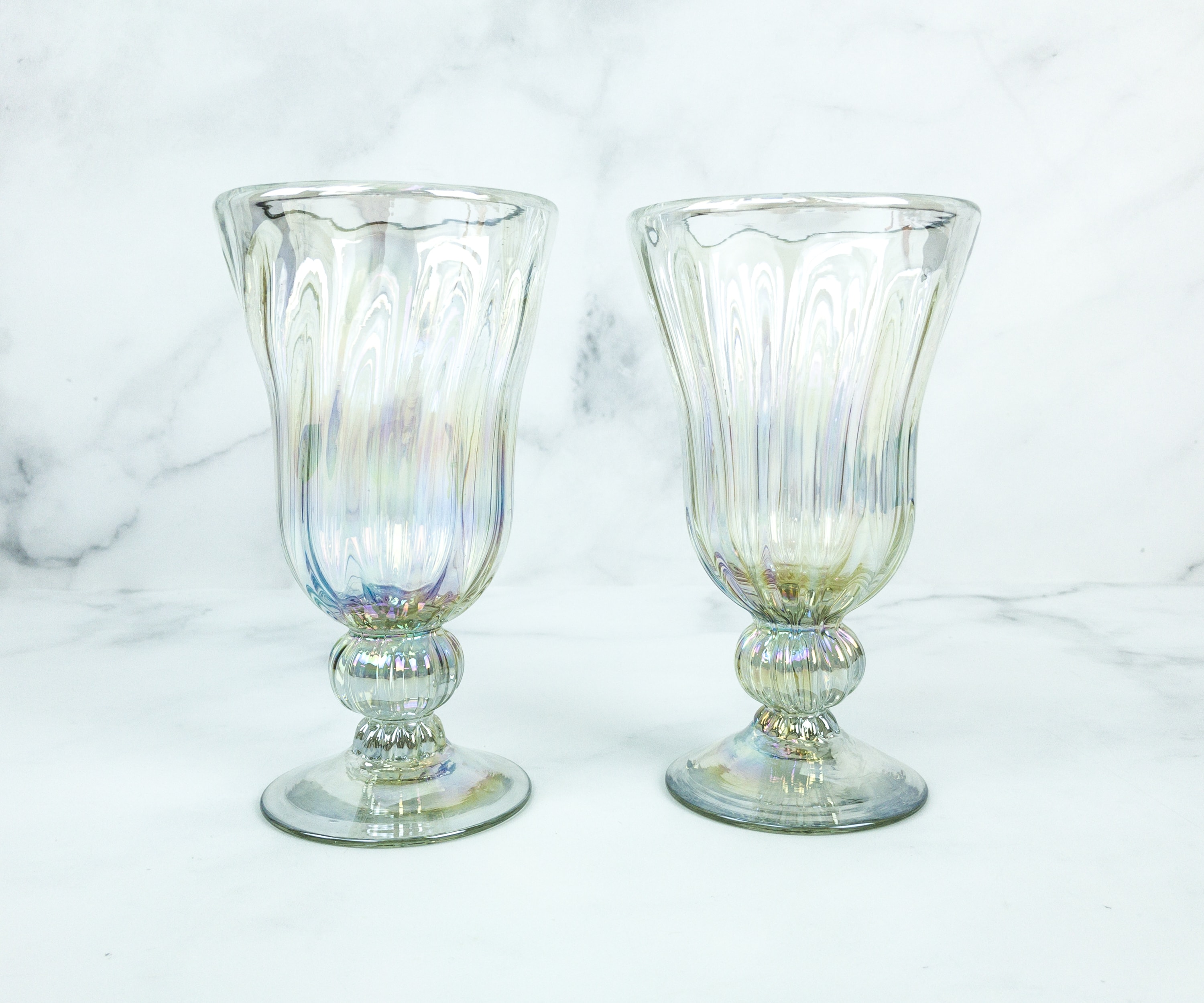 The glasses look elegant, and will definitely make a simple sundae, float, or milkshake look fancy!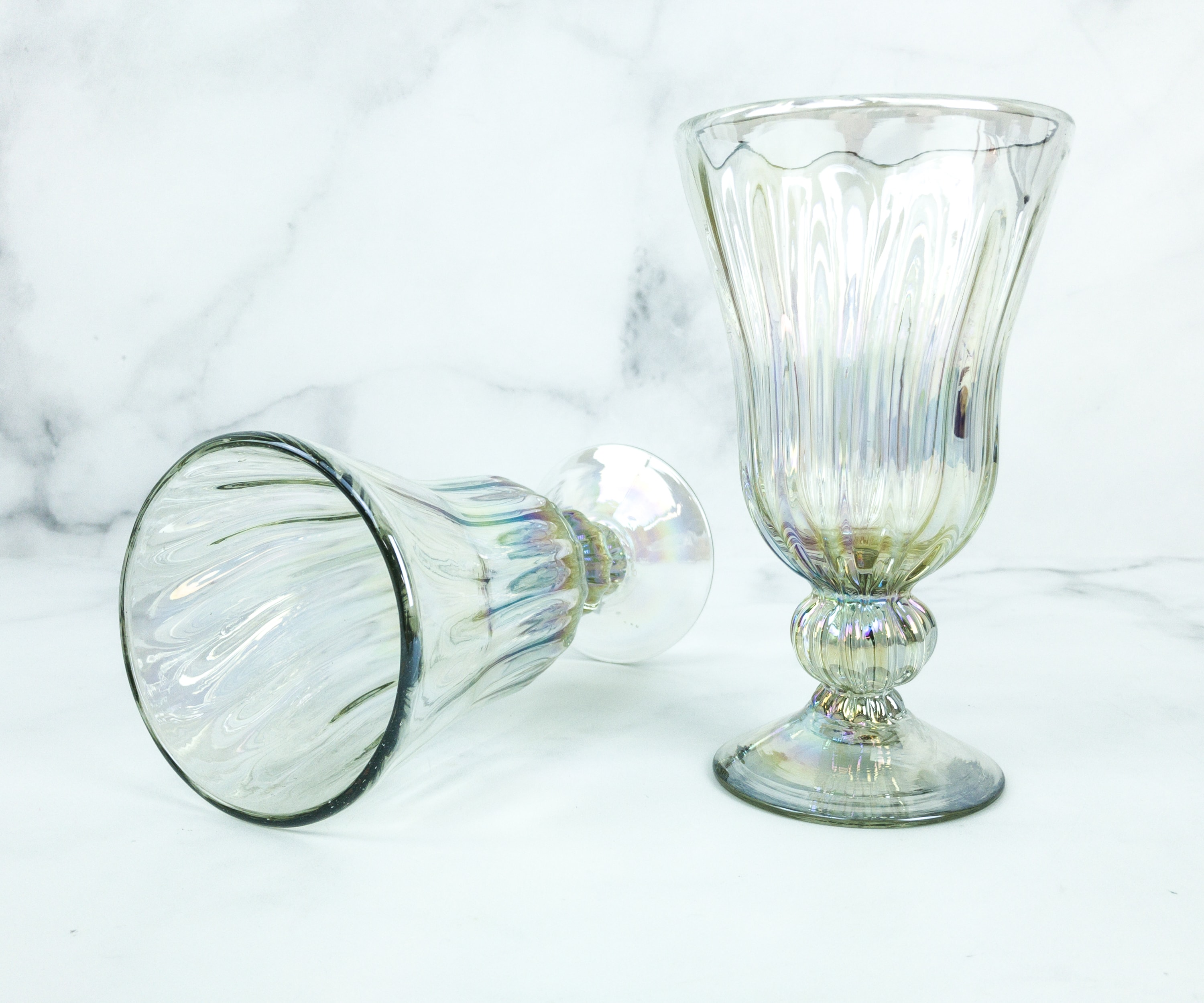 They will also look good as table decoration. I also have to commend the makers of this glasses, just look at how perfect they shaped the curves on the glasses, truly mesmerizing!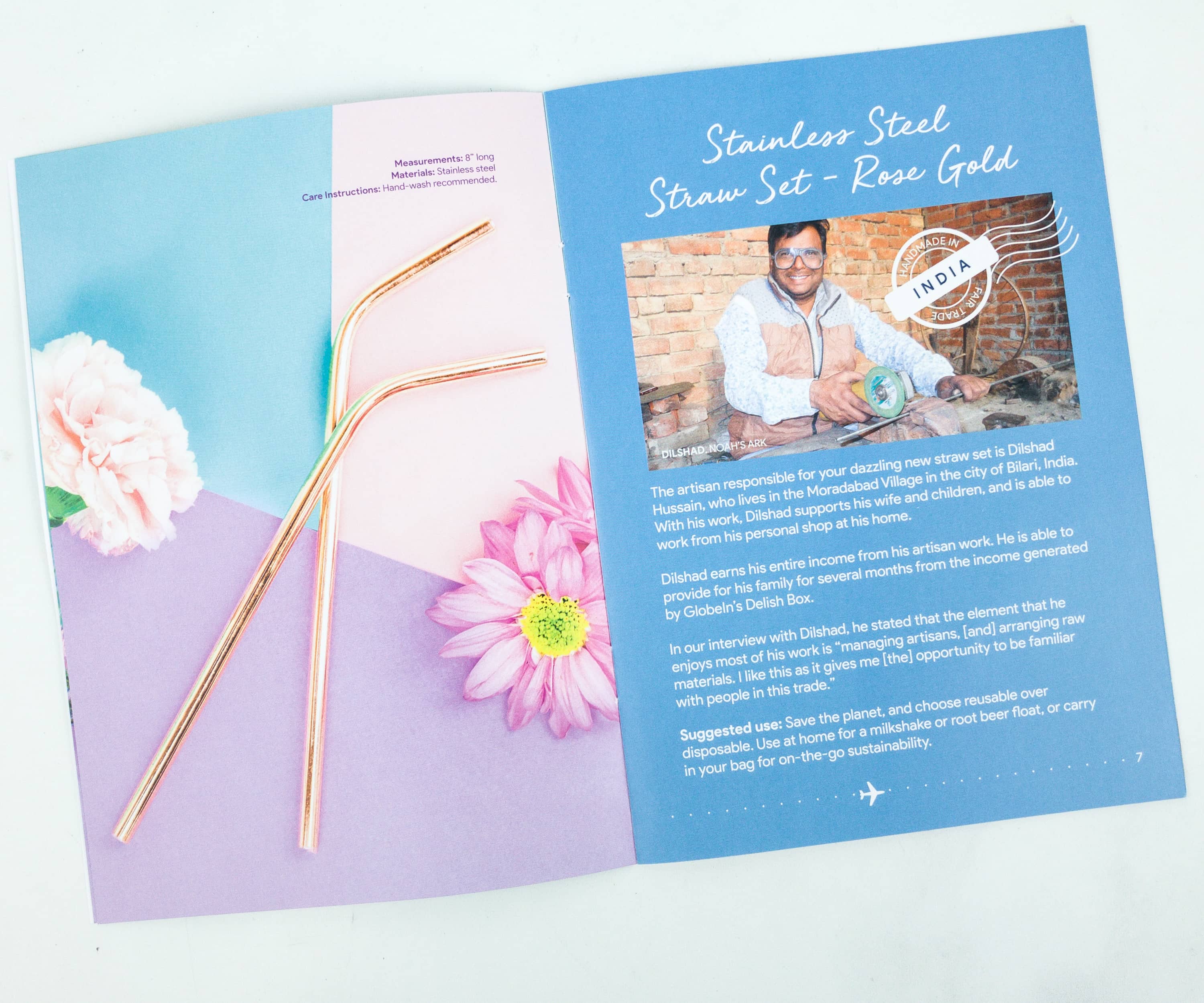 Noah's Ark Stainless Steel Straw Set – Rose Gold – India ($12) We are reducing the use of plastic straws, so the arrival of this metal straw set is perfect. They are in Rose Gold!
The straws are relatively thin and lightweight so you can easily stash them in your purse or bag, and take out when you are up for some refreshments.
Noah's Ark Stainless Steel Ice Cream Scoop – Rose Gold – India ($18) Here's another item that came in rose gold, an ice cream scoop!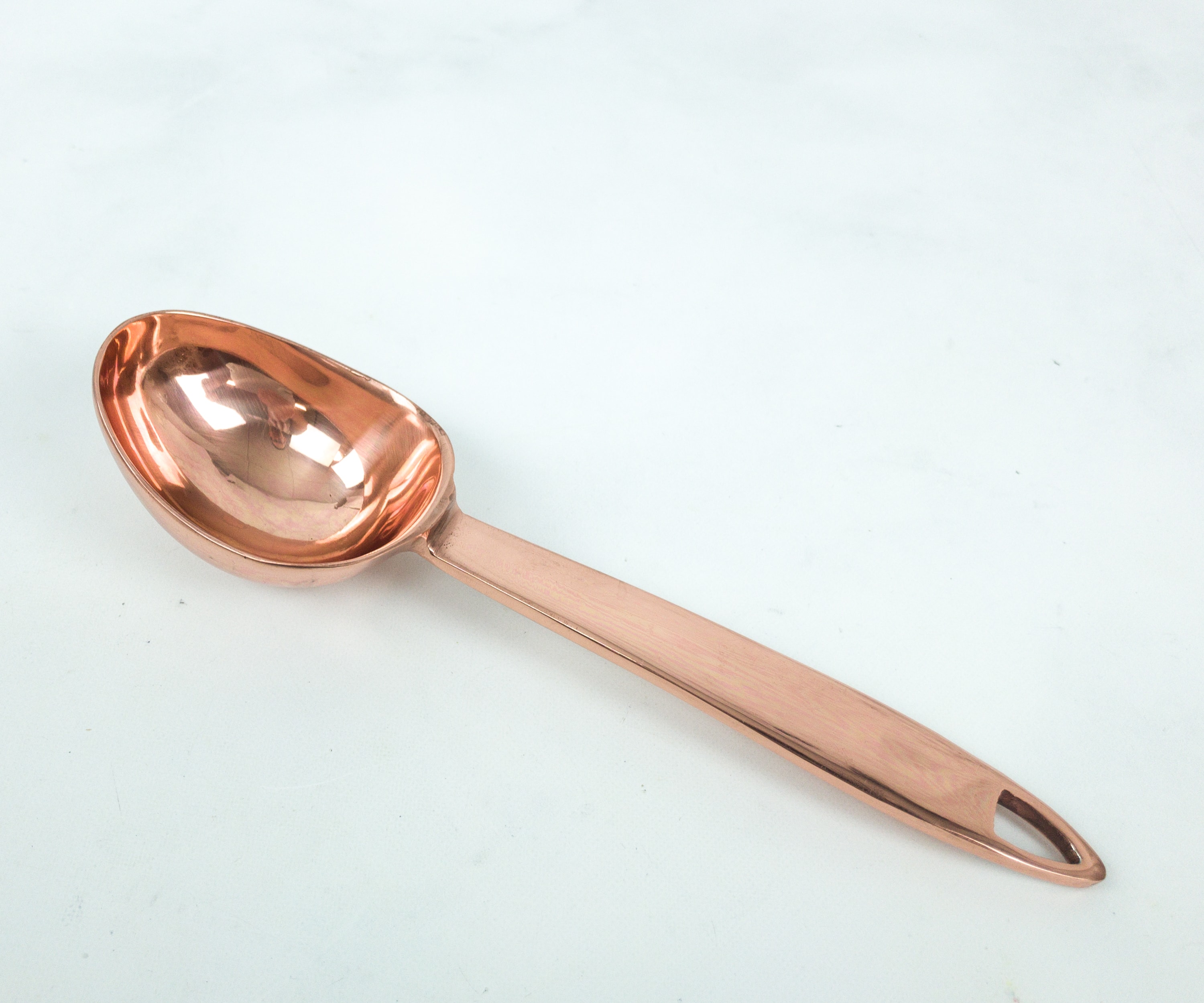 Unlike disher scoops that come with a lever to transfer what's in it, this scoop is like a big spoon. Despite not having the lever, it can easily transfer scoops of delicious ice cream and other frozen treats.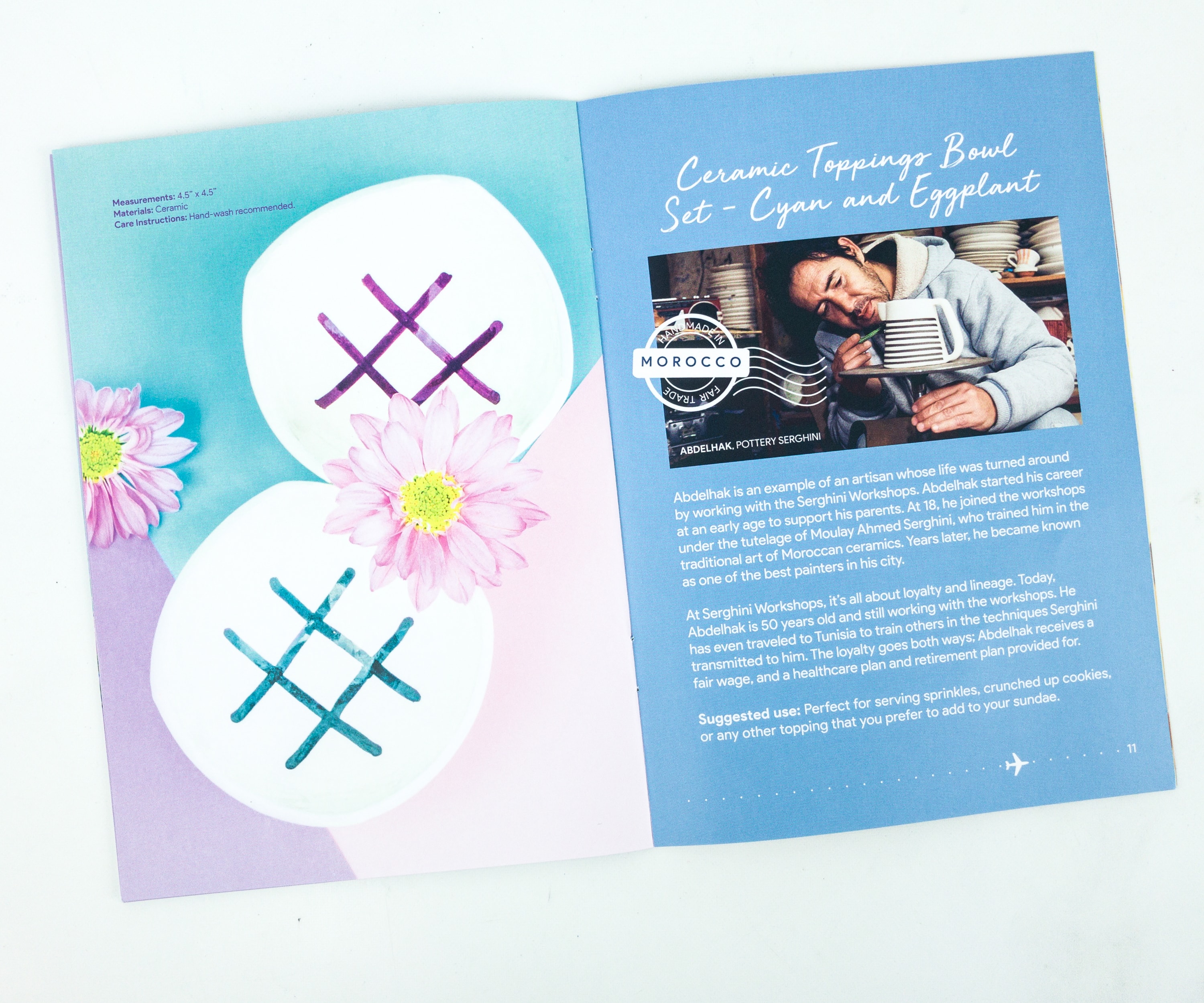 Pottery Serghini Ceramic Toppings Bowl Set – Morocco ($36) To make our ice cream party more fun, we'll need more toppings! This bowl set is not just decorative. They also serve as fun containers for sprinkles, chocolate chips, crushed-up cookies, and other delightful toppings!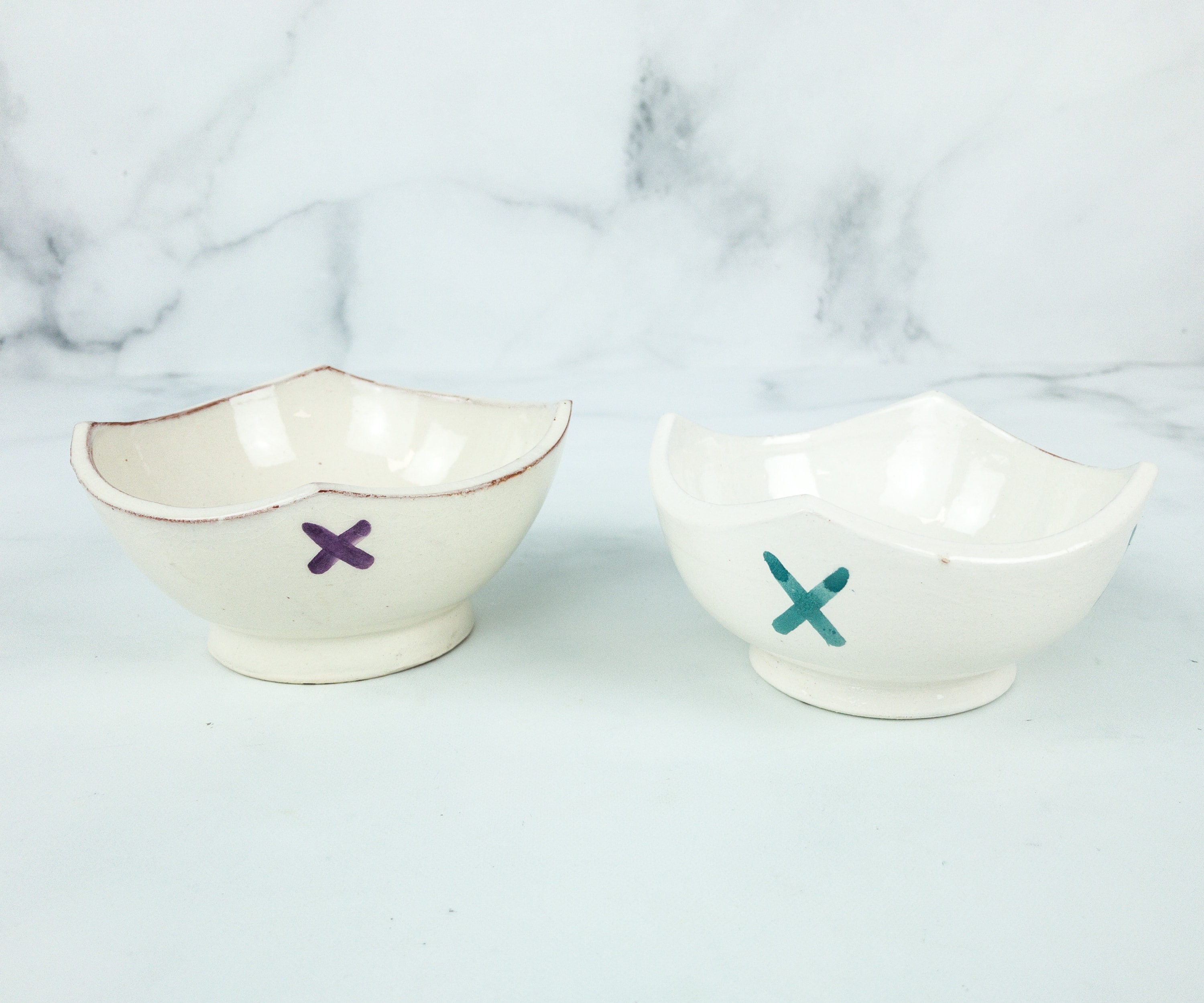 The ceramic bowls are not your usual round bowls. They're hollow enough to hold up some toppings, or small candy pieces.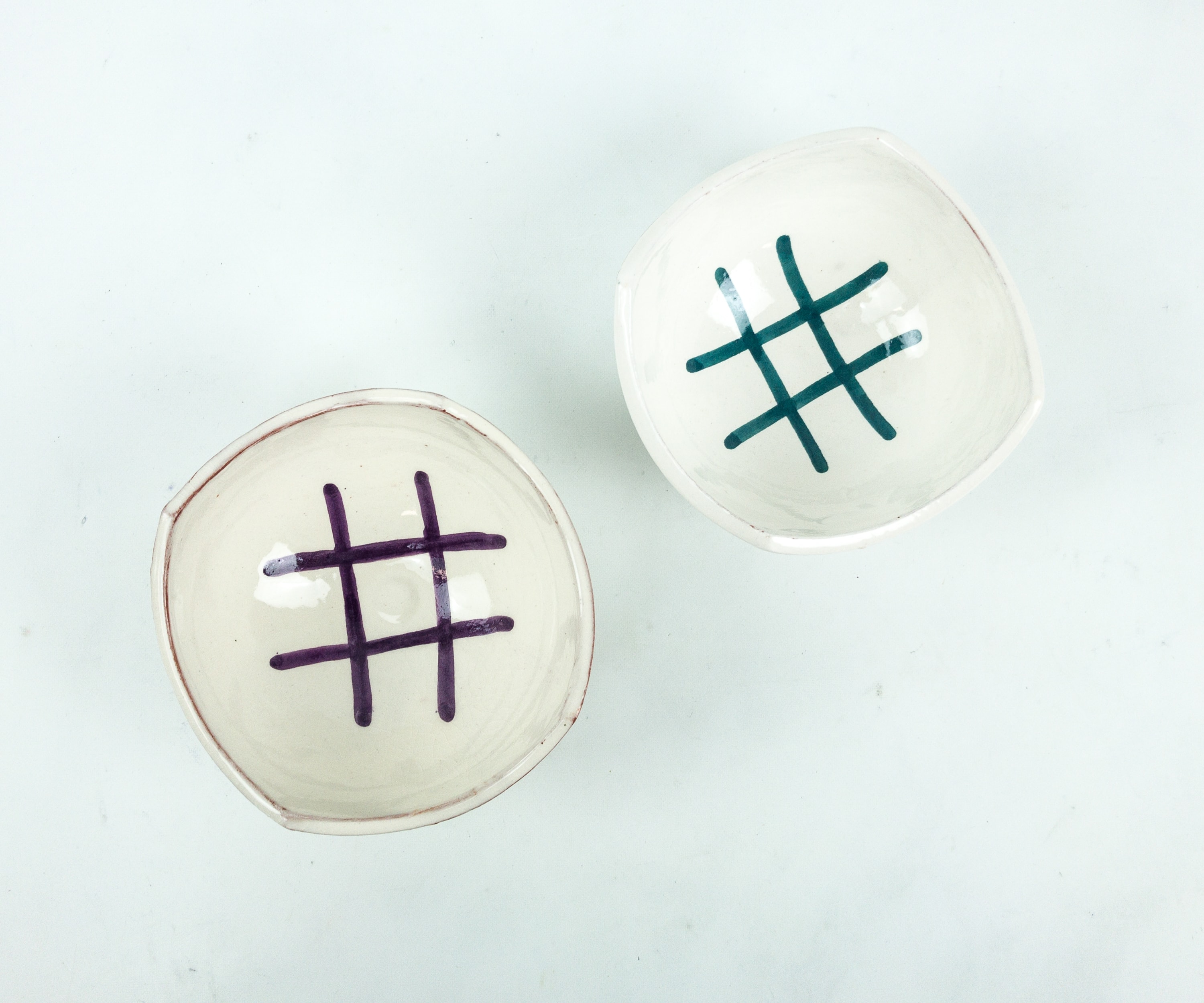 Both have a pound sign or number sign painted inside of the bowls.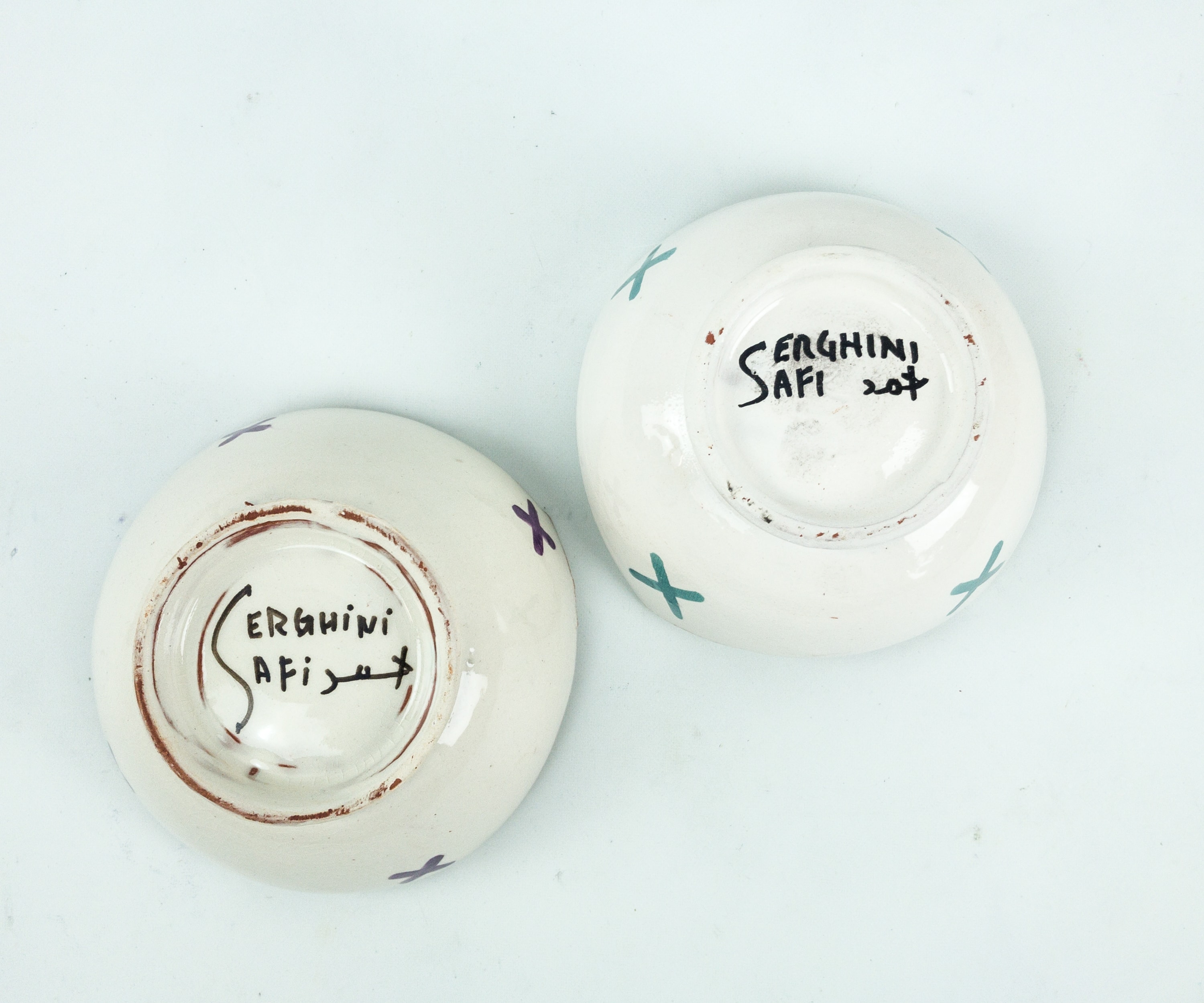 The bottom of each bowl has the name of the workshop who made these fine pieces.
This month is totally DELISH, as the box includes items that can be used for a super fun ice cream party. These items also look good as table decorations. I can't wait to try the beautiful glasses and straw with some milkshakes! Another thing that I love about this subscription is their never-ending support to local artisans around the world. They don't just send me beautiful and functional items, but we are all supporting a cause as well!
What do you think of this month's GlobeIn Artisan Box?

Visit Globe In Artisan Box Club to subscribe or find out more!