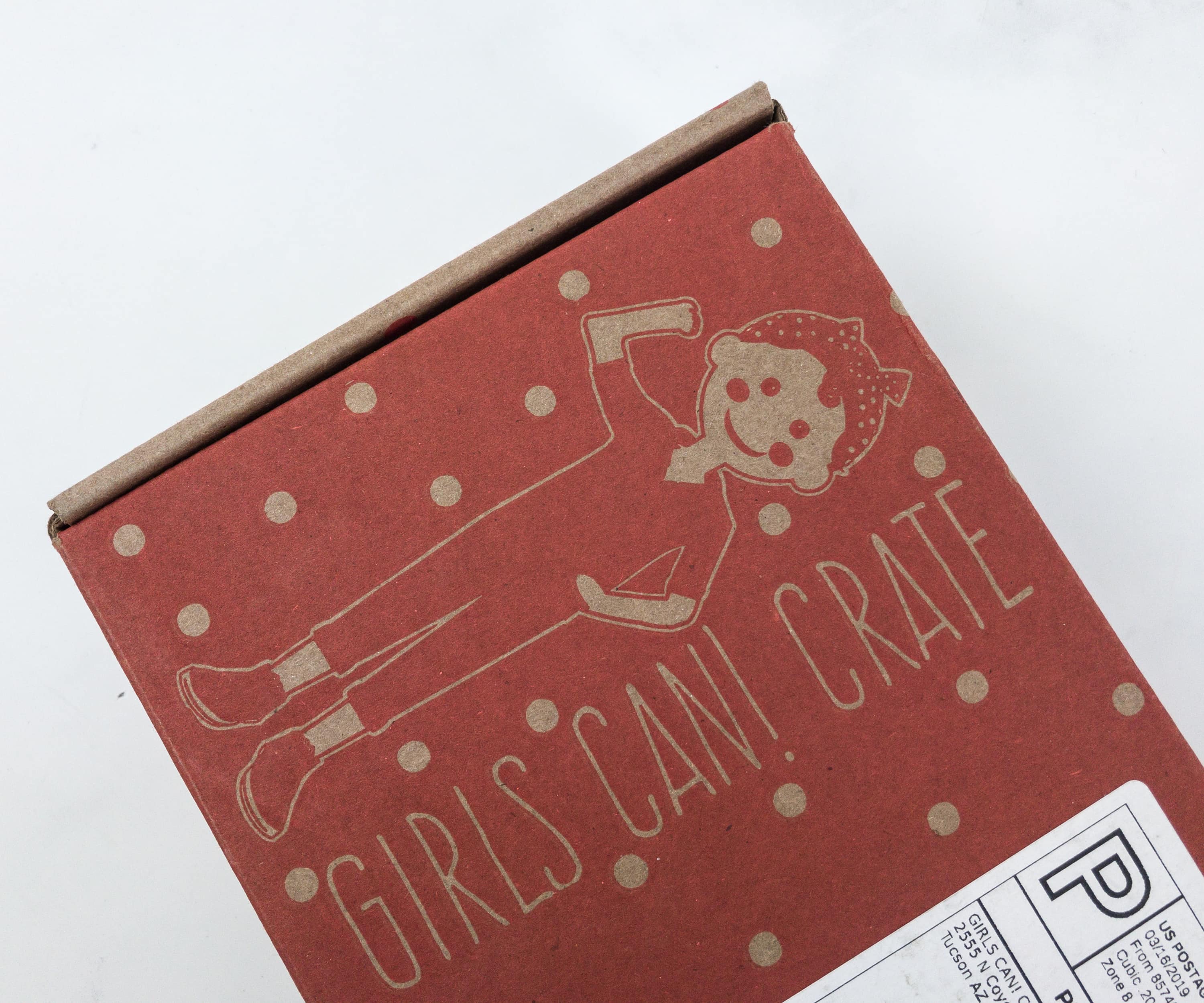 Girls Can Crate is a monthly subscription for children between 5 and 10 years of age that promotes the idea that girls can do whatever they set their minds to. Each month features a different female pioneer whose story inspires girls to achieve. Each box includes a 20-page activity book that includes the heroine's story, 2-3 STEAM activities, and creative play props. Boxes cost $29.95 each month with themes that celebrate female pioneers from diverse backgrounds, but the activities themselves are usually gender neutral.
DEAL: Save 15% on your first box! Use coupon code HELLO15.
The box is full, and the items are protected by red squiggles.
There's a pamphlet that lists what's inside the crate. This month celebrated the life of the Katia Krafft!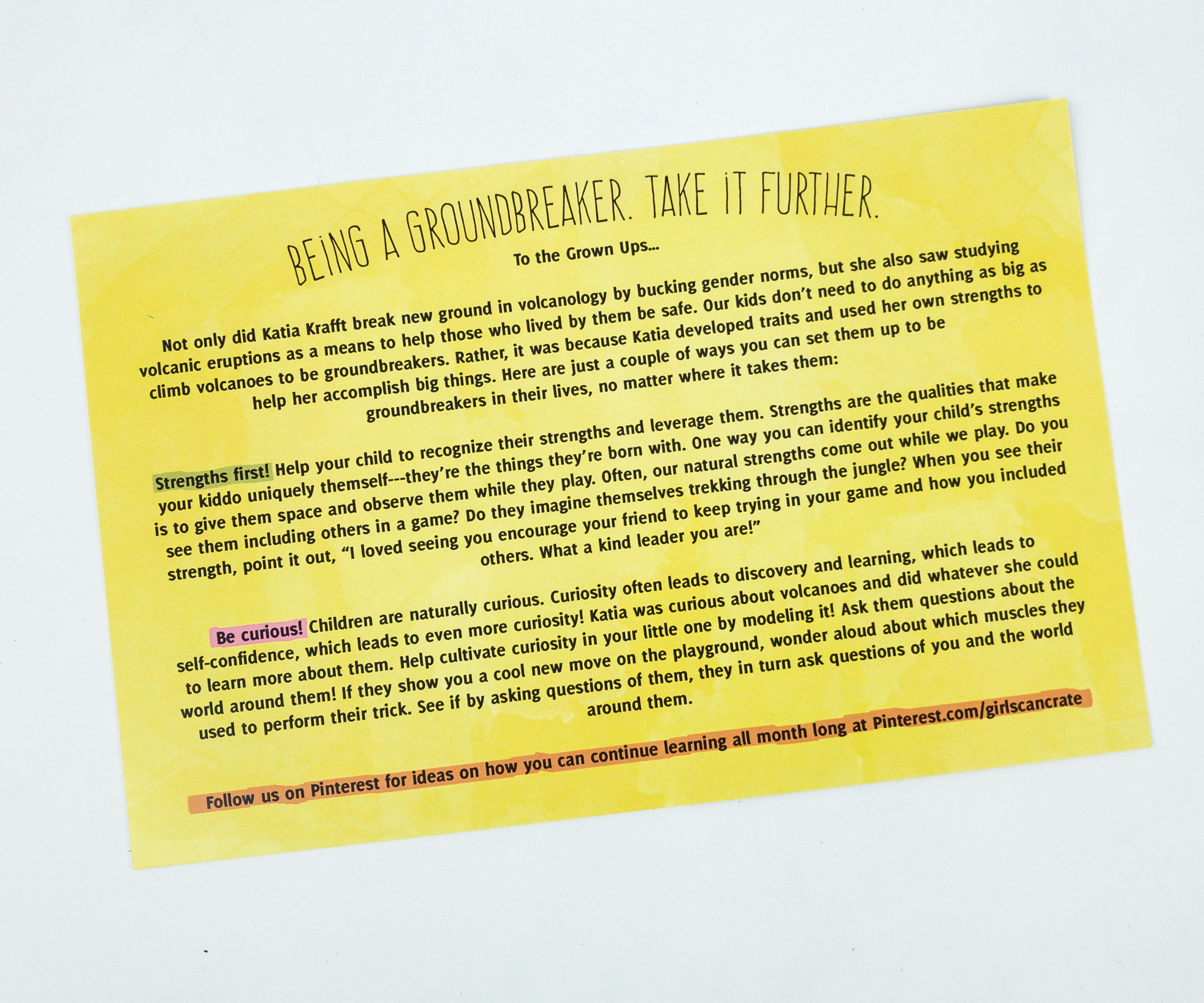 Meanwhile, these are pointers for parents on how to help kids be a groundbreaker!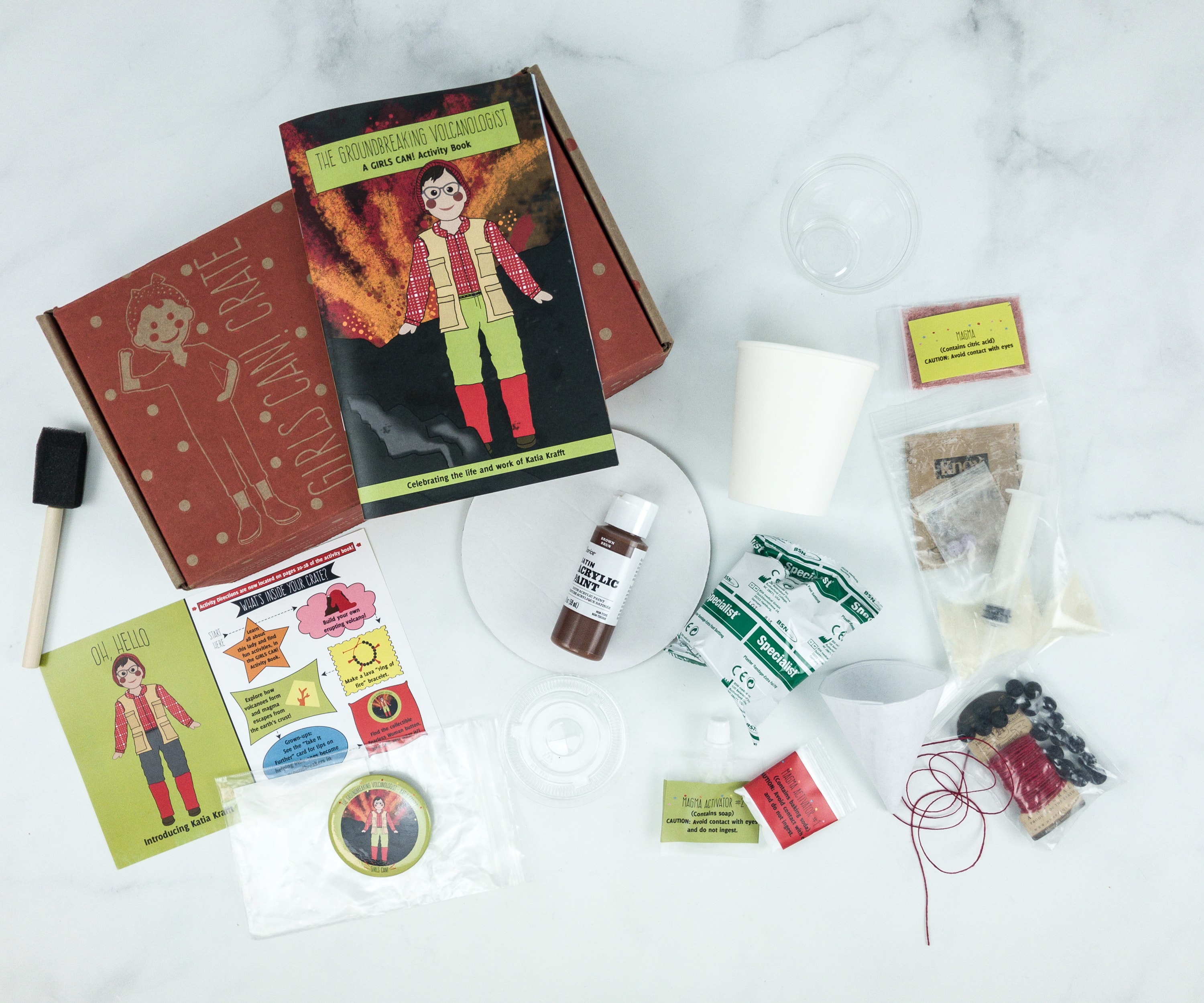 Everything in the box!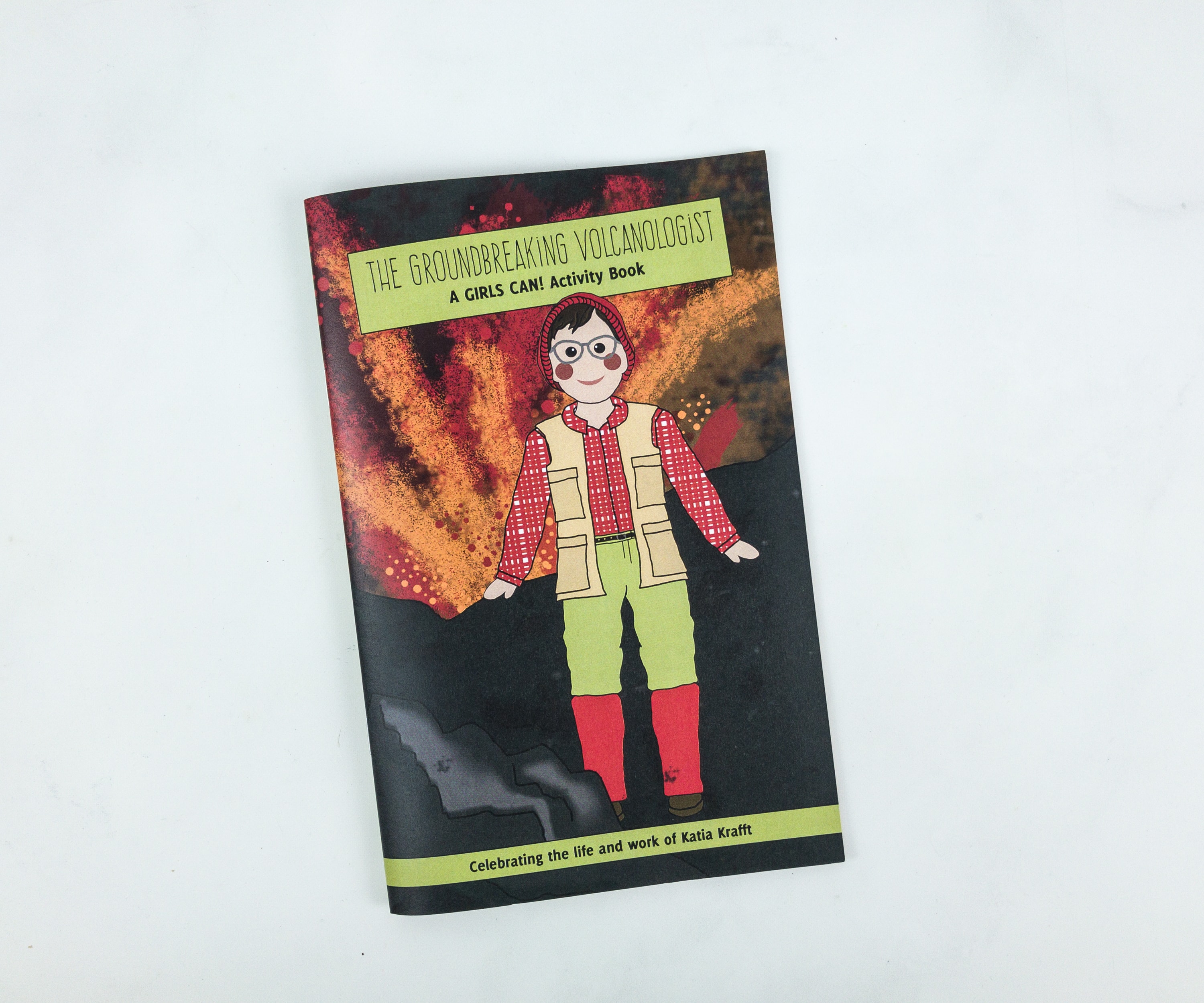 Fearless indeed! The kids are excited to know more about Katia Krafft, volcanoes, and how to be a volcanologist.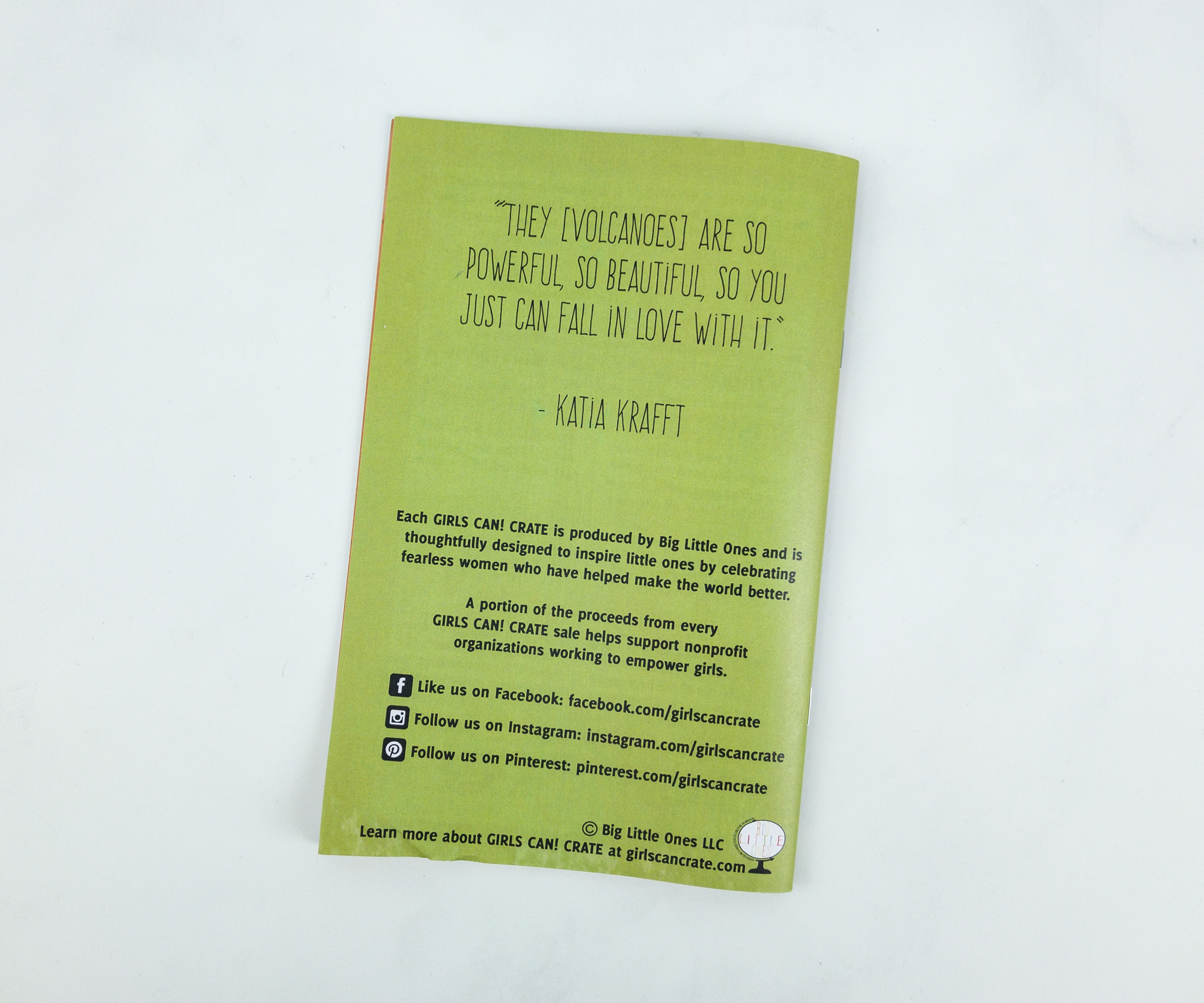 At the back of the booklet is a remarkable quote from this month's heroine, Katia Krafft.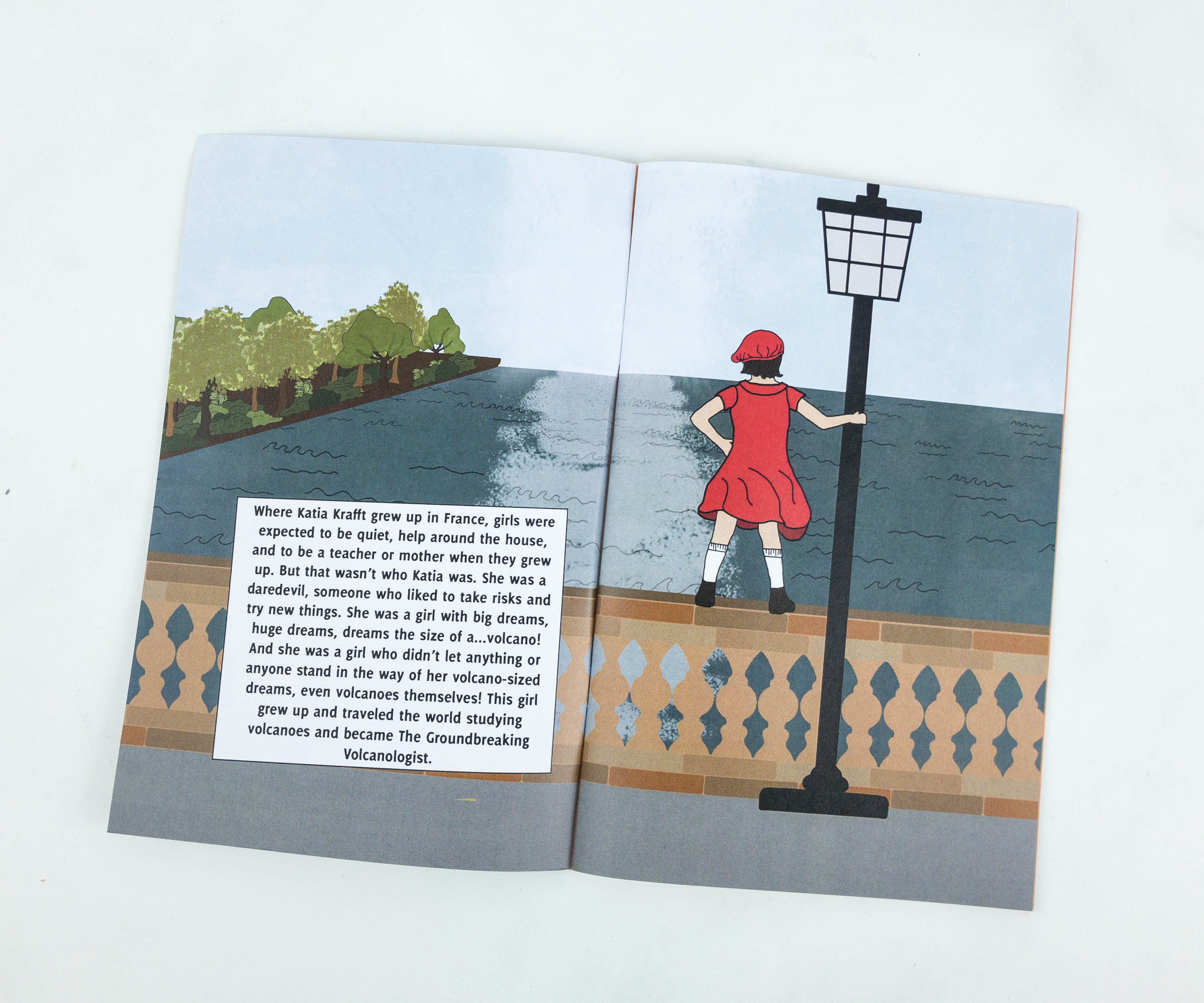 Despite the gender stereotypical belief in her hometown, she didn't falter. Instead, she became braver and pursued her dream to learn new things, travel around the world and eventually studied about volcanoes
As the years passed, she became more and more interested in volcanoes and everything about them. She focused on what was happening while they erupted and were active. To her, they were a mystery that needed to be discovered.
She then worked alongside her husband, Maurice Krafft. Together, they dared to observe volcanoes up close even when active! Hence their moniker, "volcano devils." She even invented the machine that measured volcanic gases. Now we know why she became a groundbreaking vulcanologist!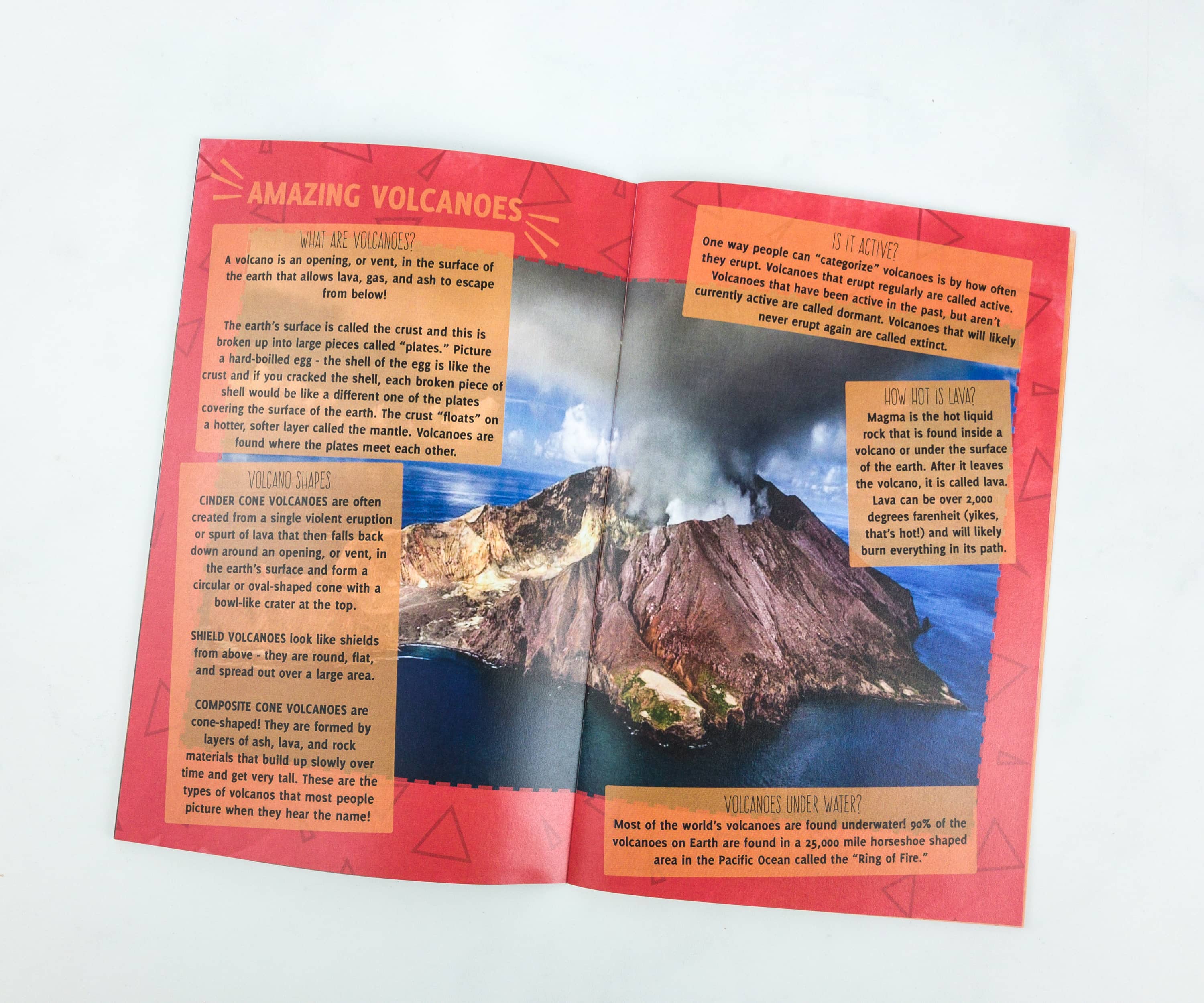 There is also a page dedicated to the FAQs about volcanoes. They enlighten the minds of the readers, kids and adults alike.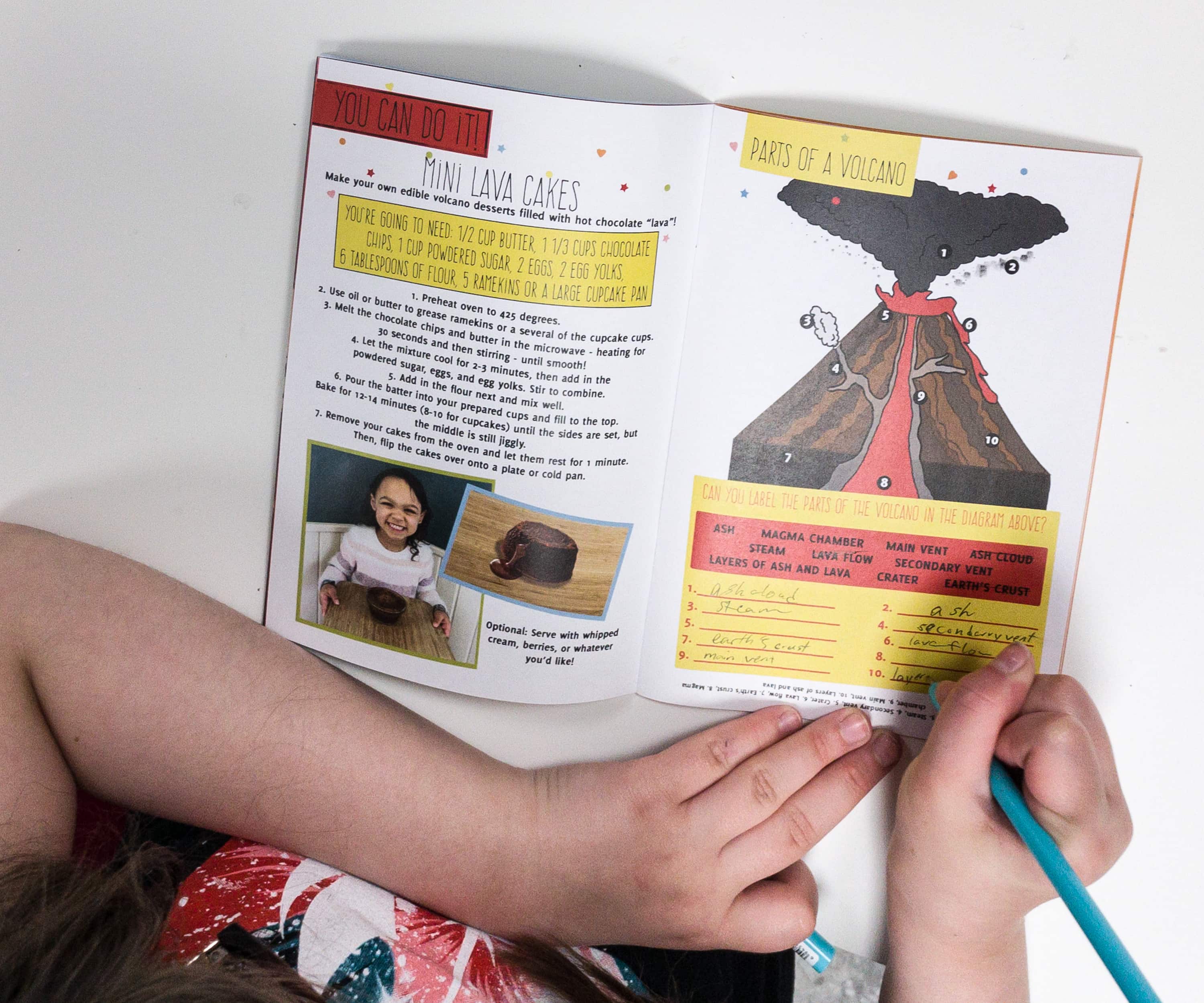 Of course, the booklet also contains fun and mind stimulating activities. There's even a recipe on how to make a lava cake. Yum!
They even included the classic game of Spot the Difference. Below it are more of the notable facts about volcanoes.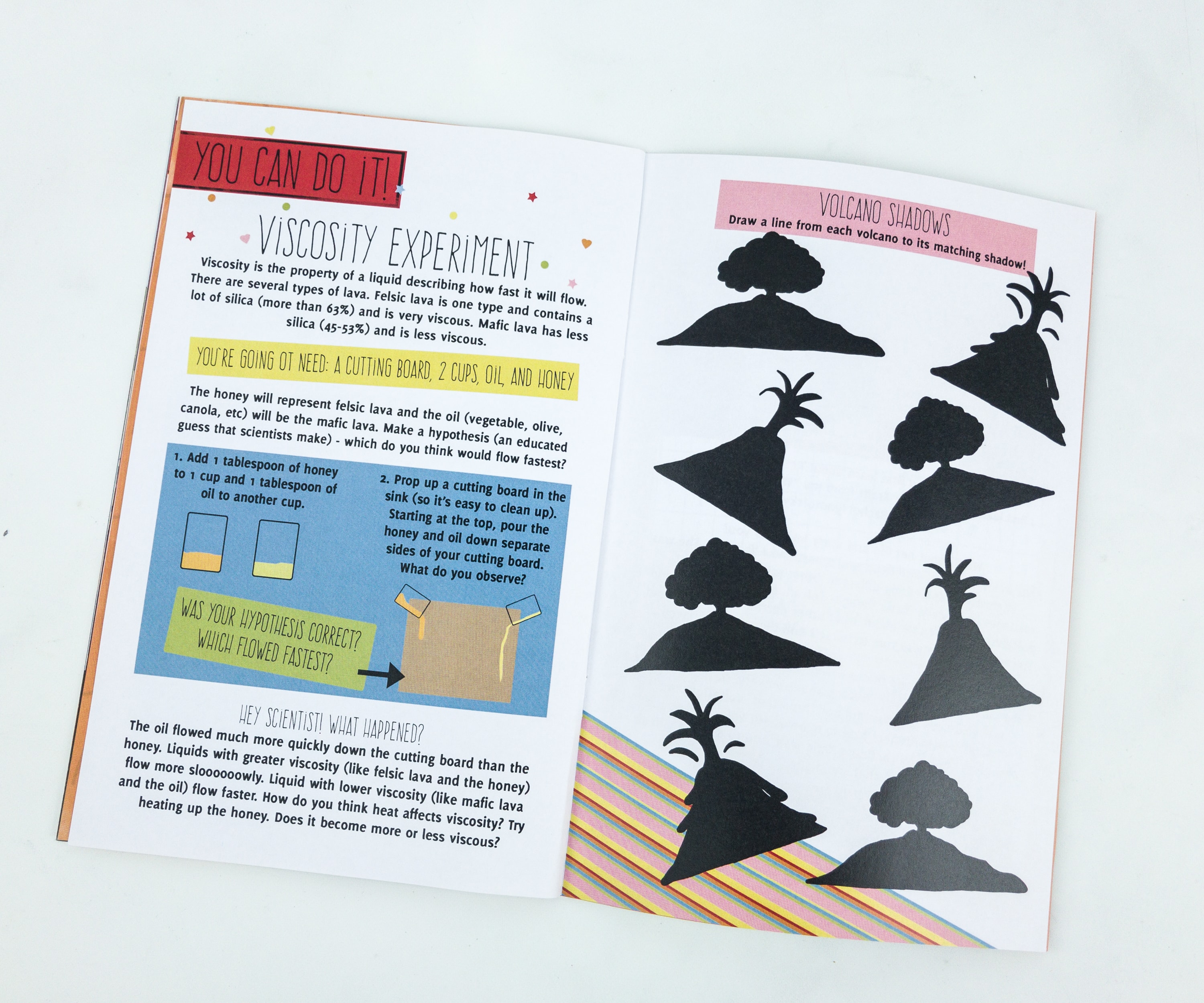 There are a few other pages full of puzzles, games, experiments and more! All of the instructions are provided for each.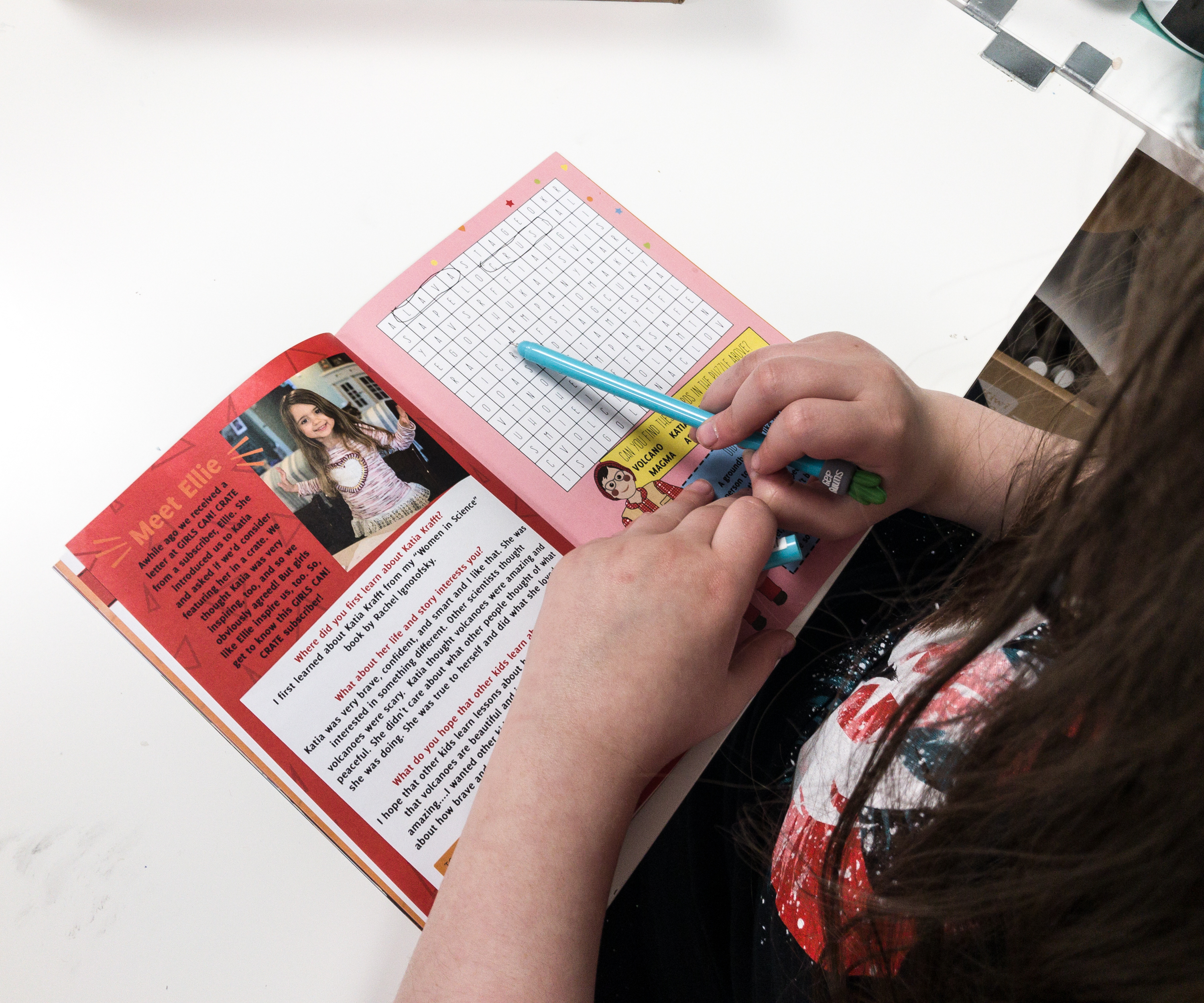 Word search was one of the activities in this booklet that my daughter enjoyed most!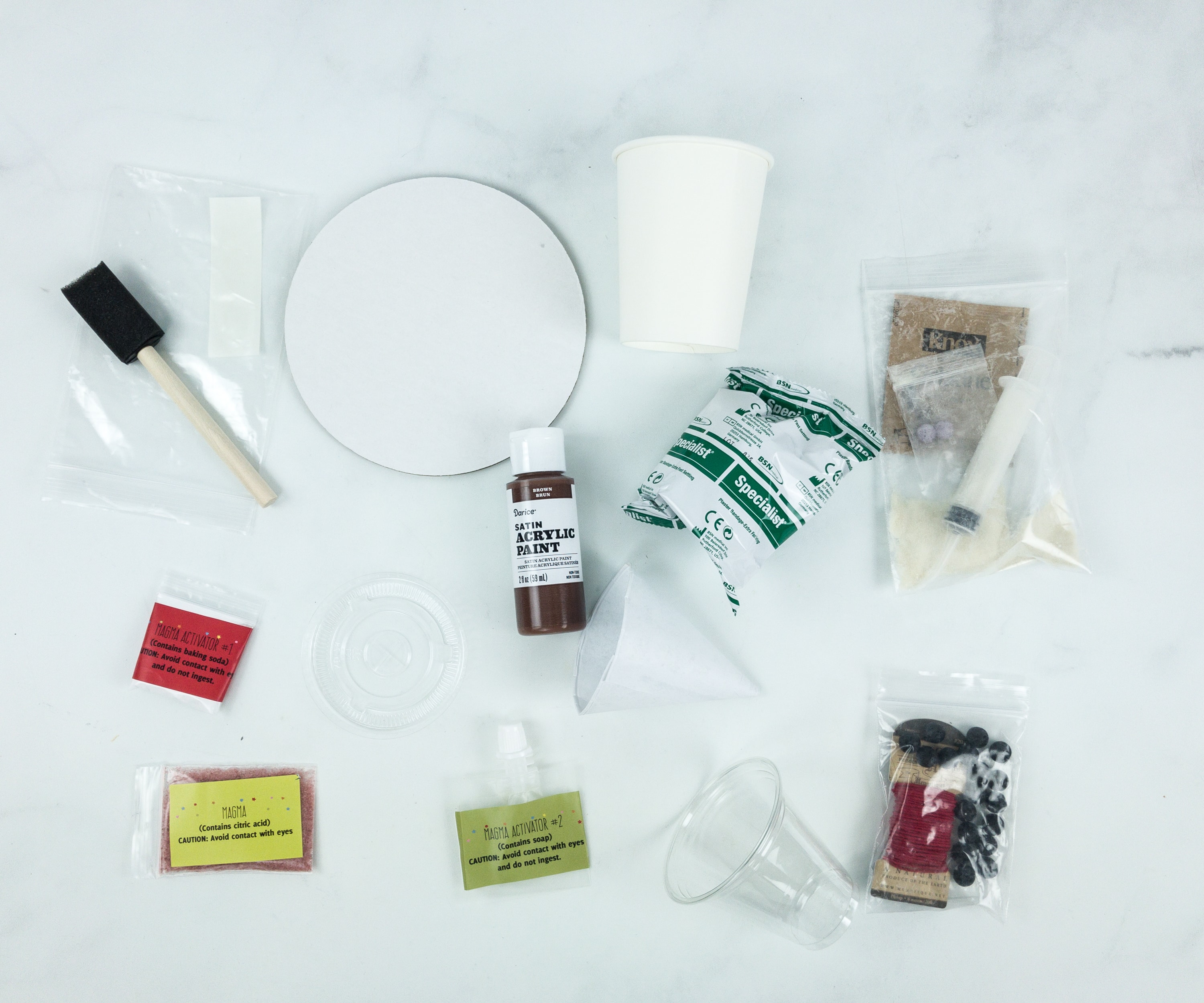 Activity number one is to build an erupting volcano. It came with a complete set of required tools and materials.
This month's pin features an animated image of Katia Krafft, our fearless woman for this month.
To start with the first activity, we had to read and follow the directions given in the textbook. The goal is to create a chemical reaction and to stimulate a volcanic eruption!
We used the plaster roll, cardboard circle, round cup, adhesive tapes, brown paint, paint brush, cone cup, magma powder, magma activator 1, and magma activator 2.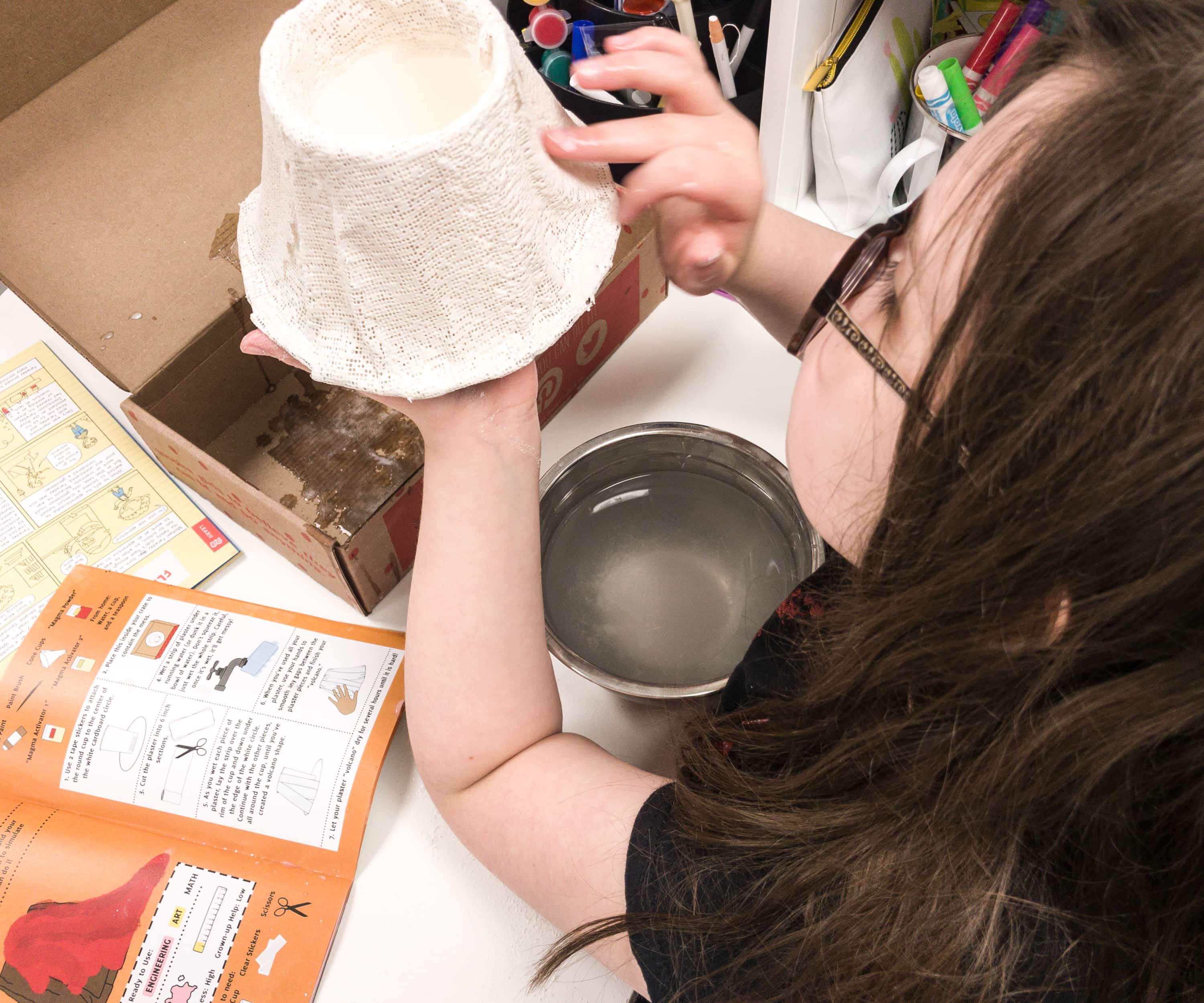 My daughter made a volcano model using the paper cup, 6 inches plaster, and a cardboard circle. The plaster was dunked into a bowl of water and draped over the cup and around the edges of the cardboard circle, creating the shape of a volcano.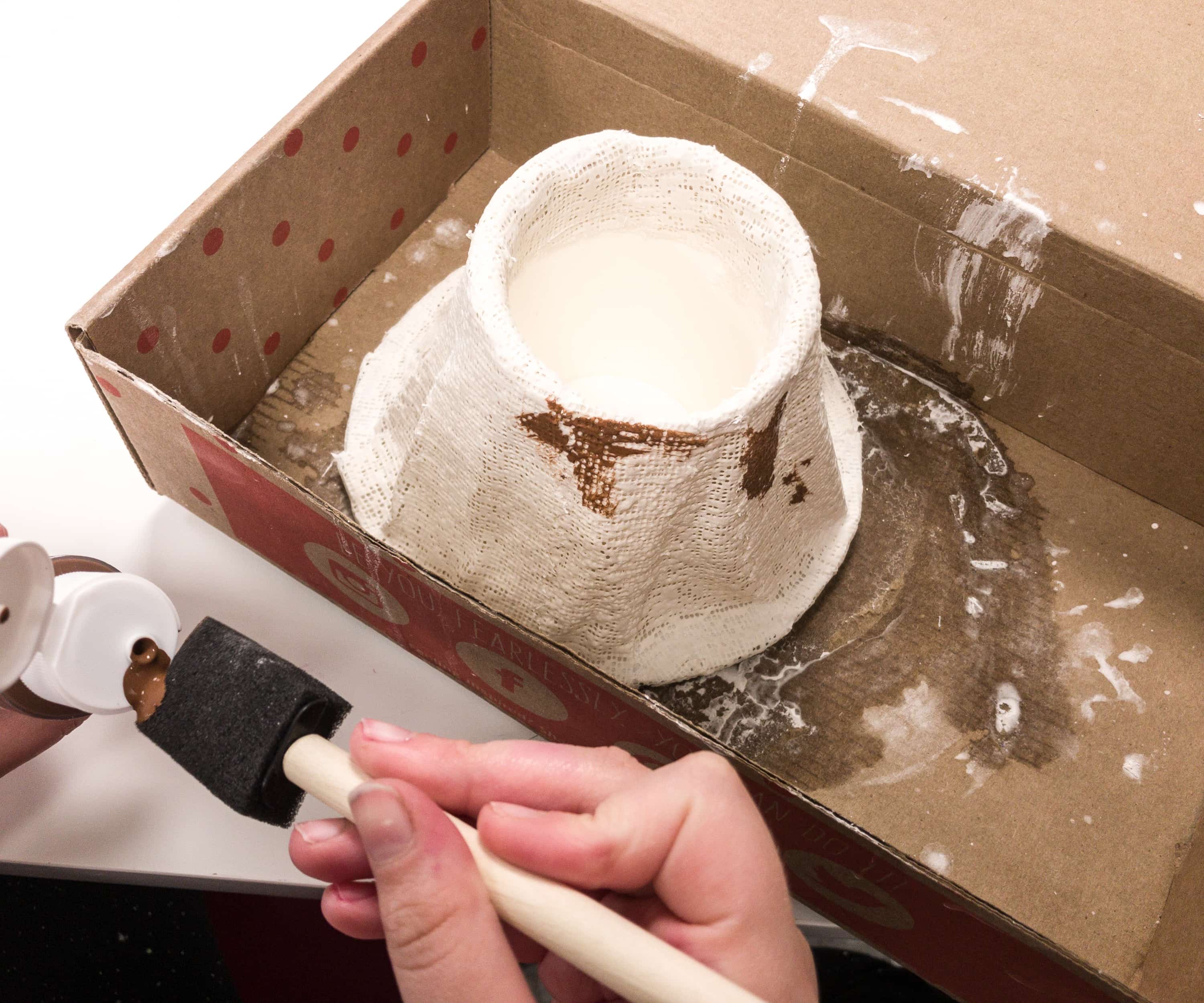 We let the plaster to dry overnight and then went onto the other steps.
It's time to paint! Using the paint sponge brush and the brown paint, my daughter started to carefully work on it, without missing a spot.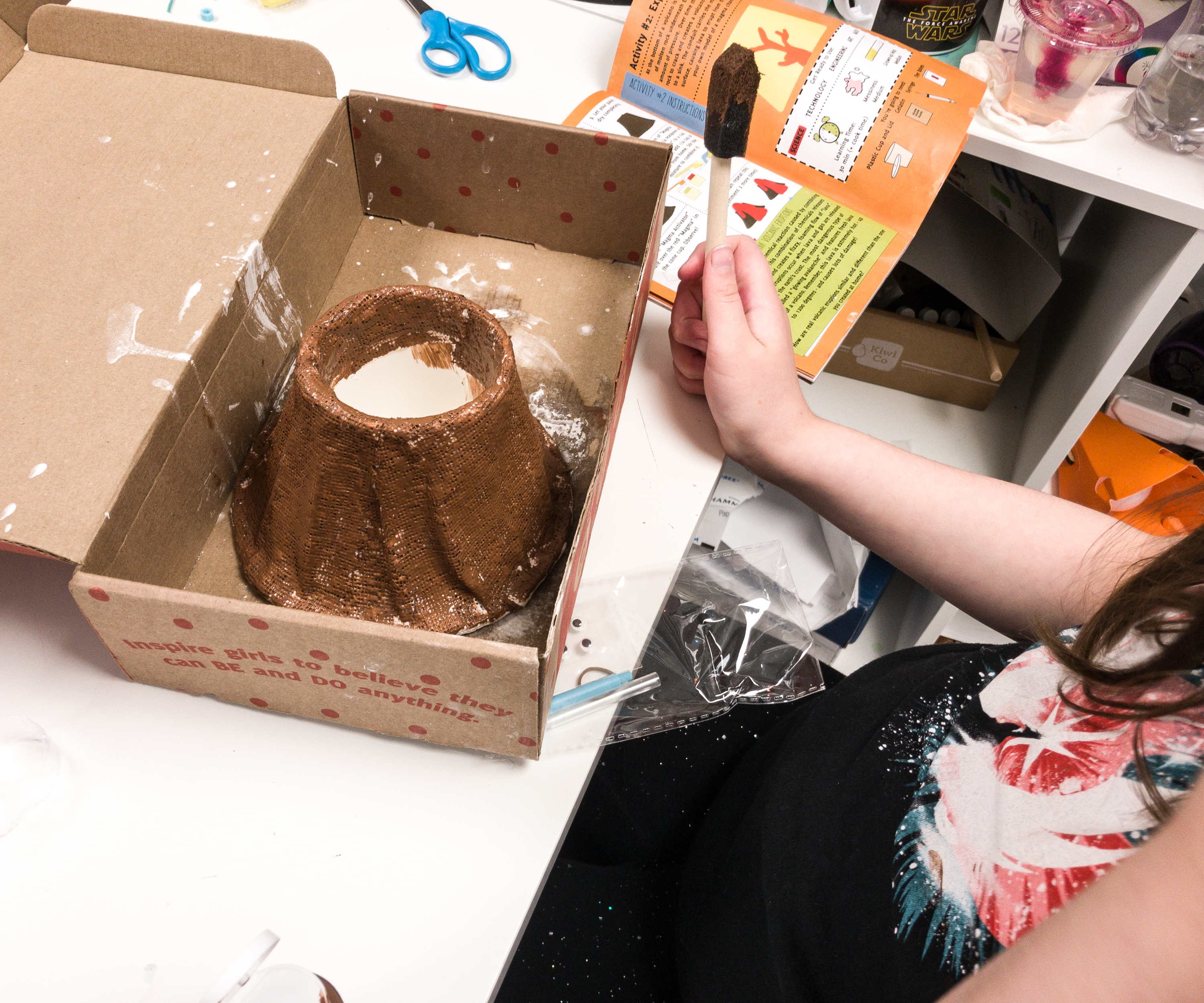 When it was fully painted, we waited a little while to give it time to dry before proceeding to the next step.
Then, it was time to set 1 teaspoon of magma powder inside the cone cup and set it at the mouth of our volcano.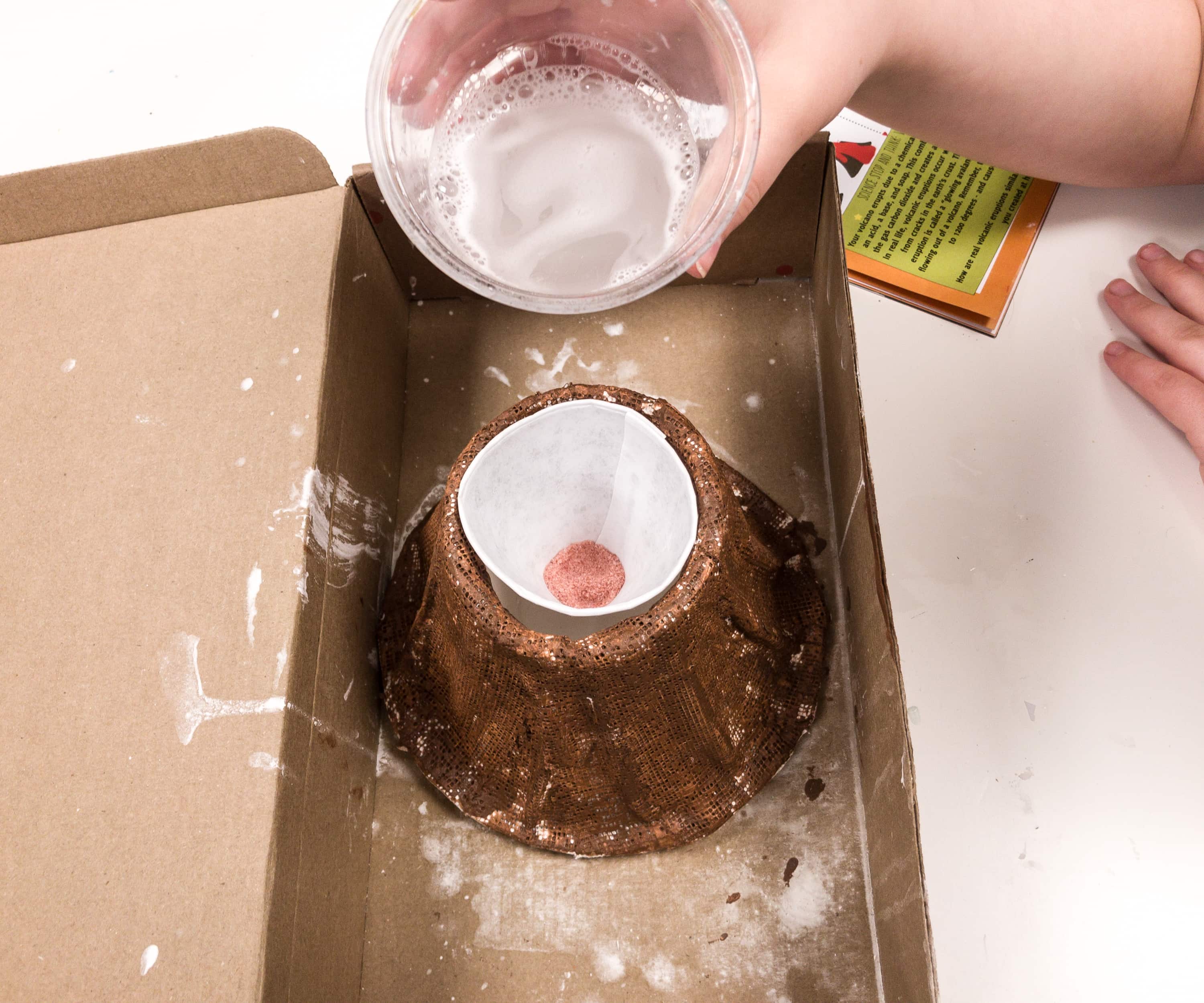 The next procedure was to pour a mixture of 1 teaspoon magma activator and 1/4 of the magma activator 2 dissolved in 1/4 cup of hot water.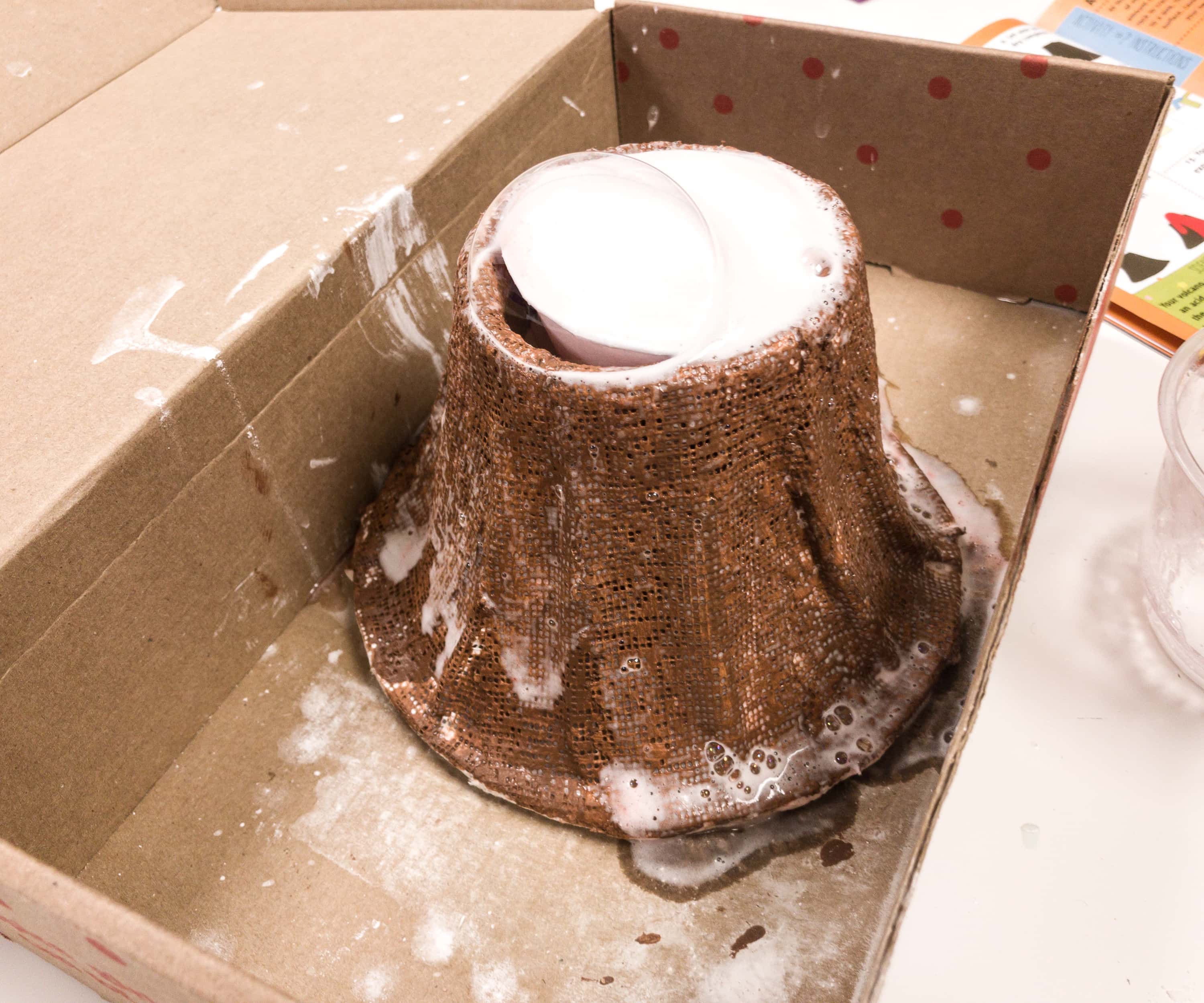 We were holding our breaths while waiting for the chemical reaction.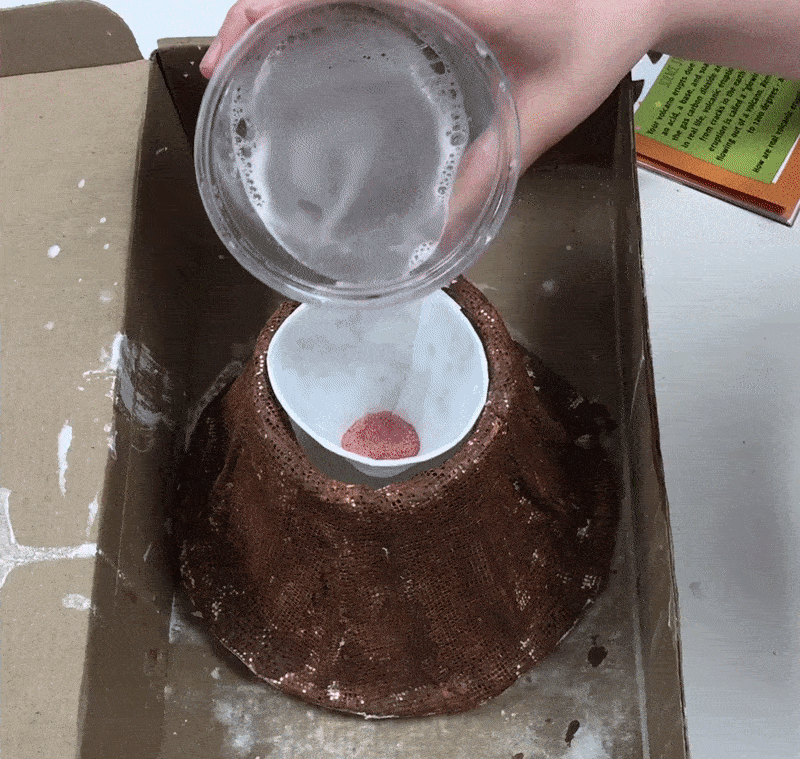 Our experiment was a success! Here's a gif image for you to experience the fun too!
Activity number two is Experiment with Magma. It's not just exciting, it's also very informative. In this activity, we learned about the formation of magma through creating a magma chamber.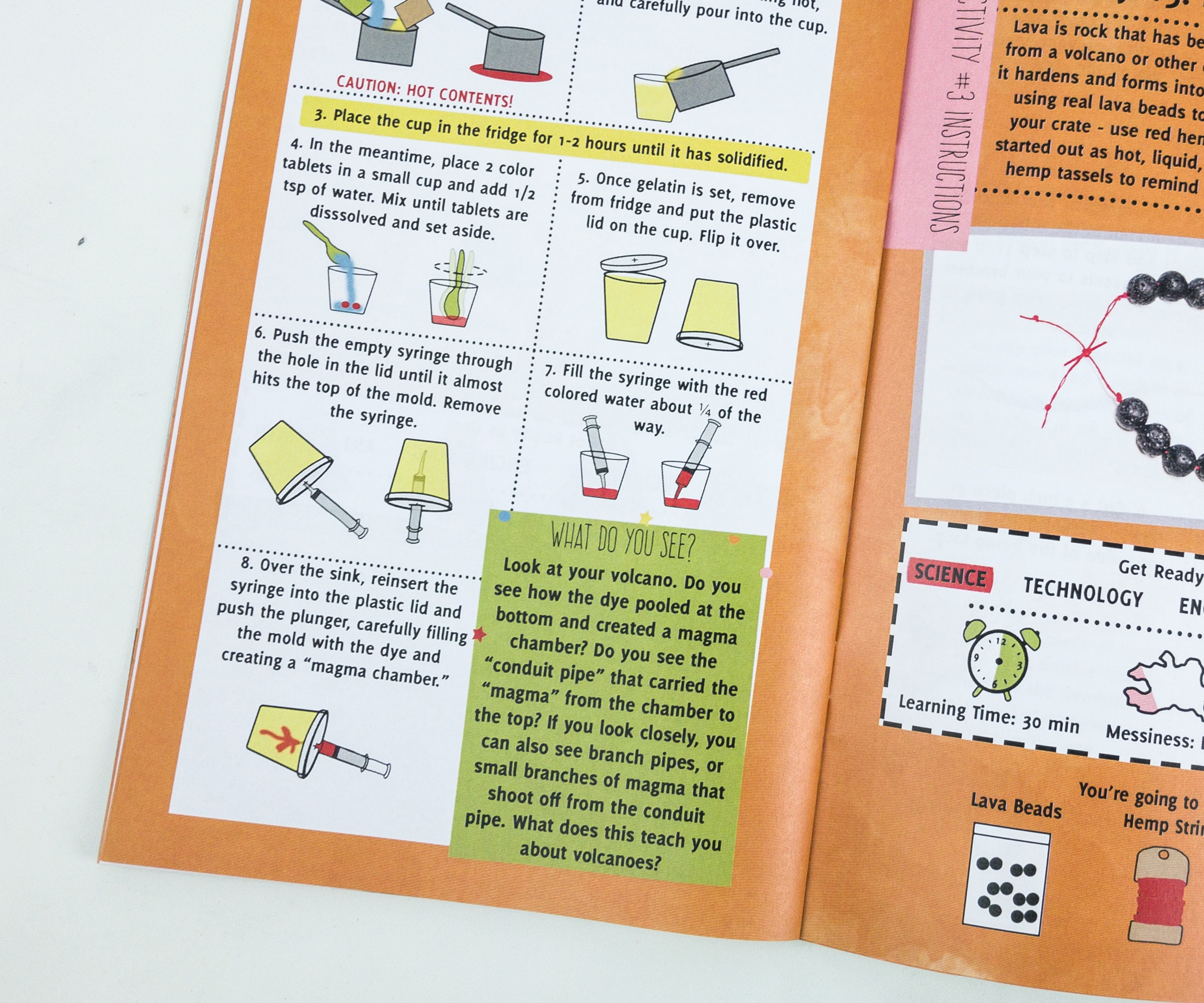 We were given a set of directions with detailed illustrations to compare our work with. It was easier to accomplish this way.
The materials we used were a plastic cup with lid, dye tablets, gelatin, and a syringe.
The first step was to boil the gelatin with water and pour the mixture into the cup provided. We then kept it in the fridge to let it set.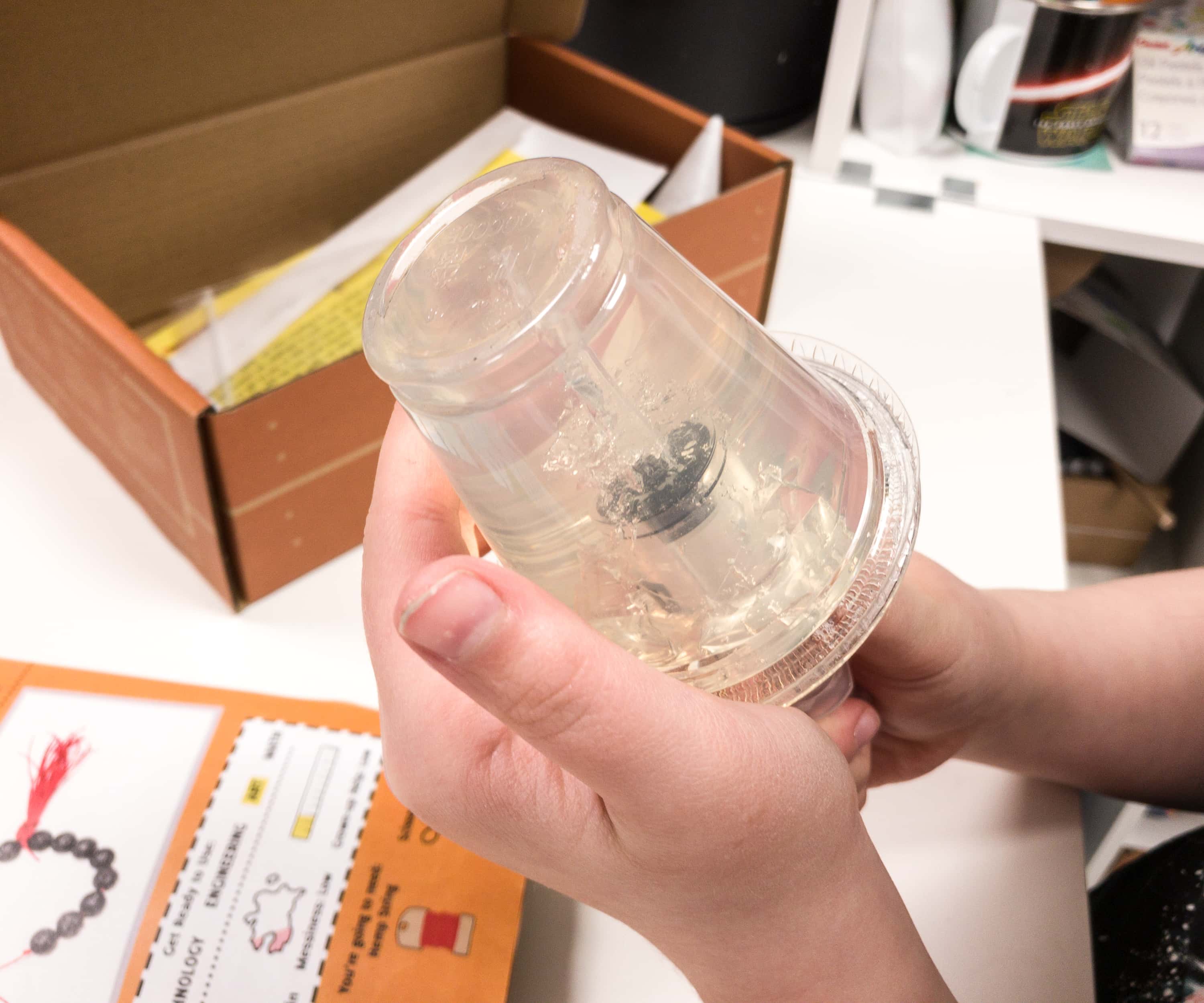 Finally, when the gelatin and water mixture was already set, we pushed the empty syringe into the cup to create a chamber for the magma.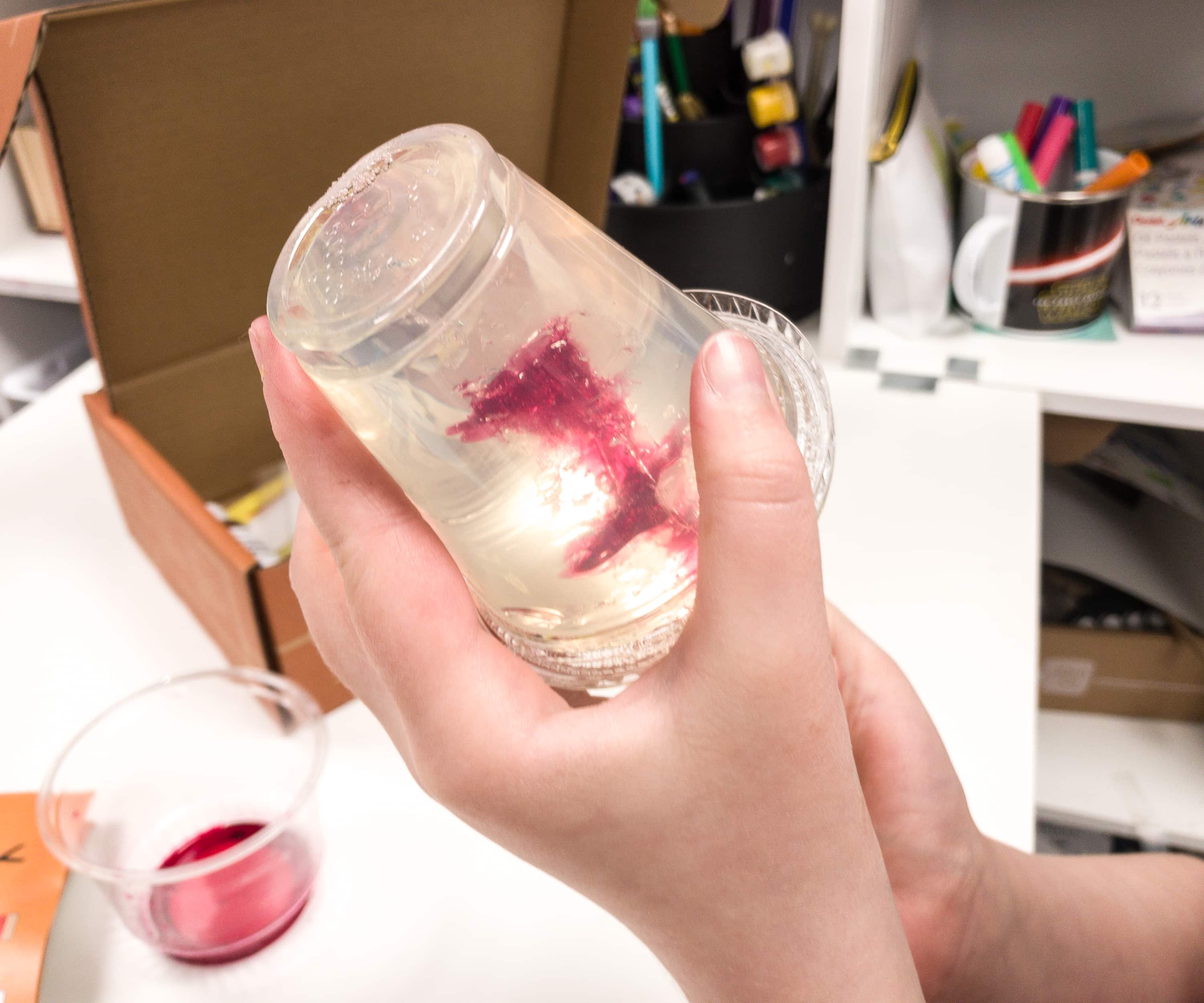 Next, we dissolved the dye tablets into a cup of water then transferred 1/4 of this red liquid into the syringe.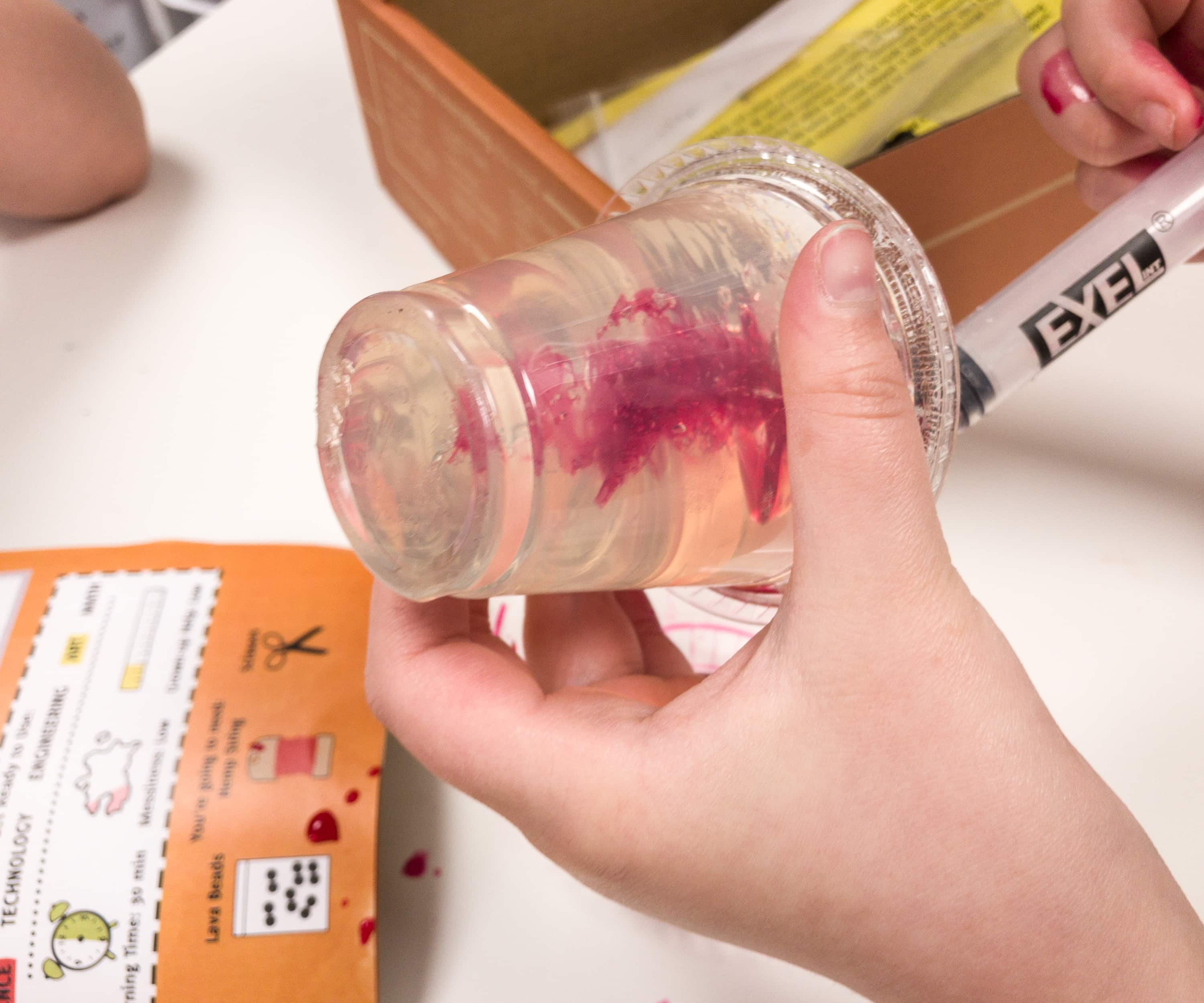 Once more, we pushed the syringe with the red dye in it into the cup of gelatin and watched as it formed into a magma chamber.
Wow. look at that! We just created the perfect image of a magma chamber inside a volcano!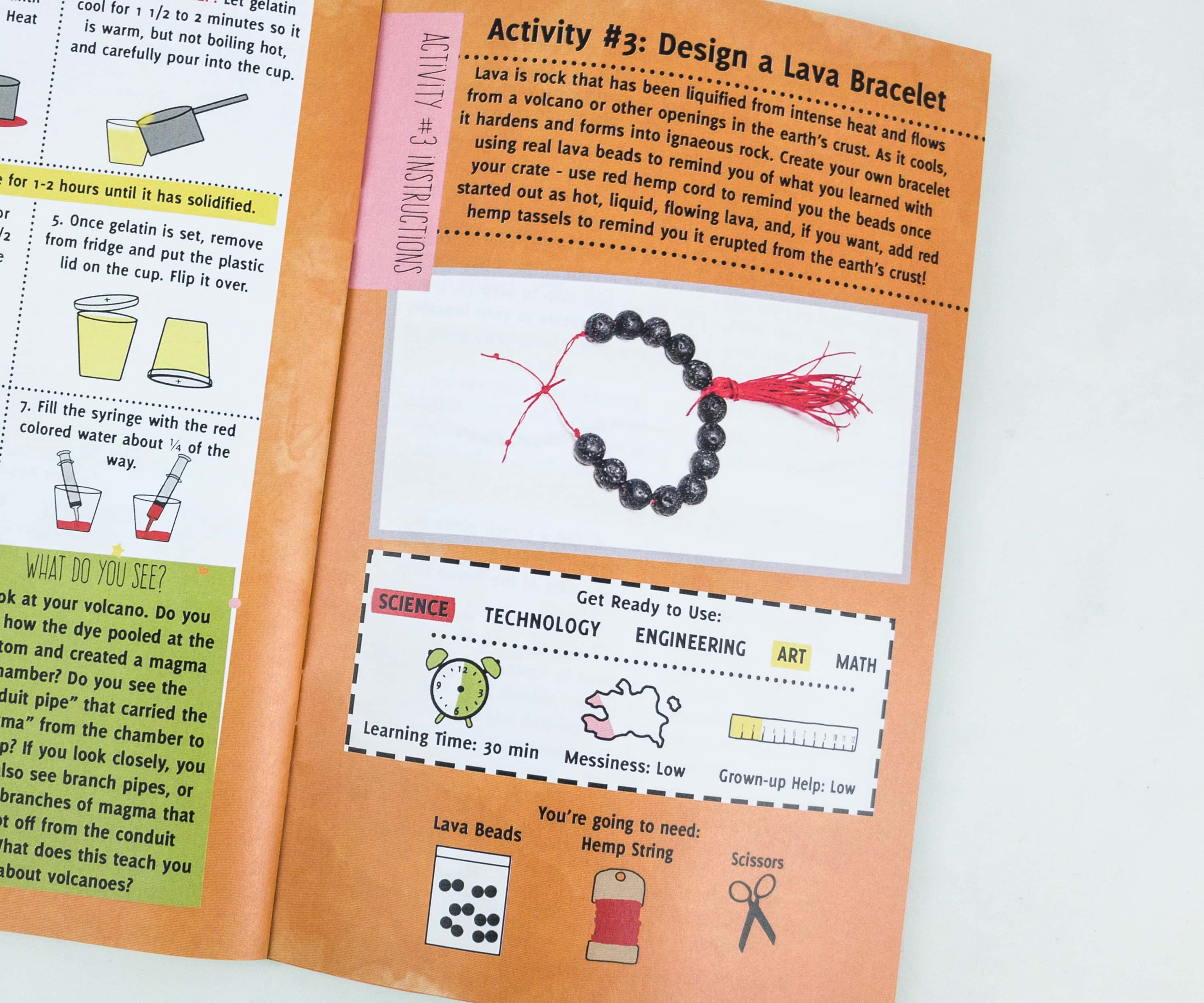 The last activity is Design a Lava Bracelet. It was amazing to know that the beads were made from real lava!
Just like the other two activities, we were provided with the necessary instructions found in the booklet.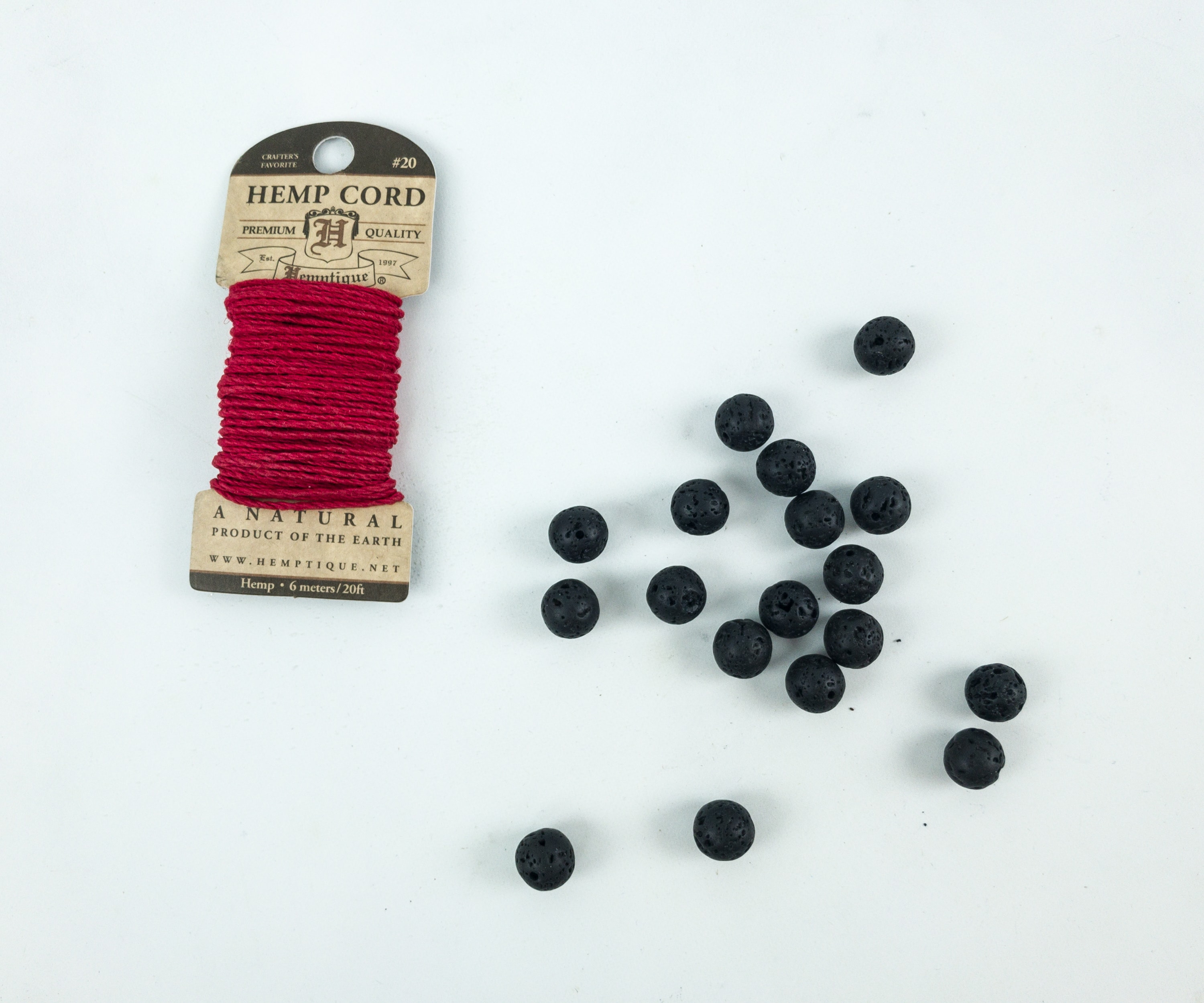 For this project, we used a spool of red hemp cord and 19 lava beads with pre-drilled holes.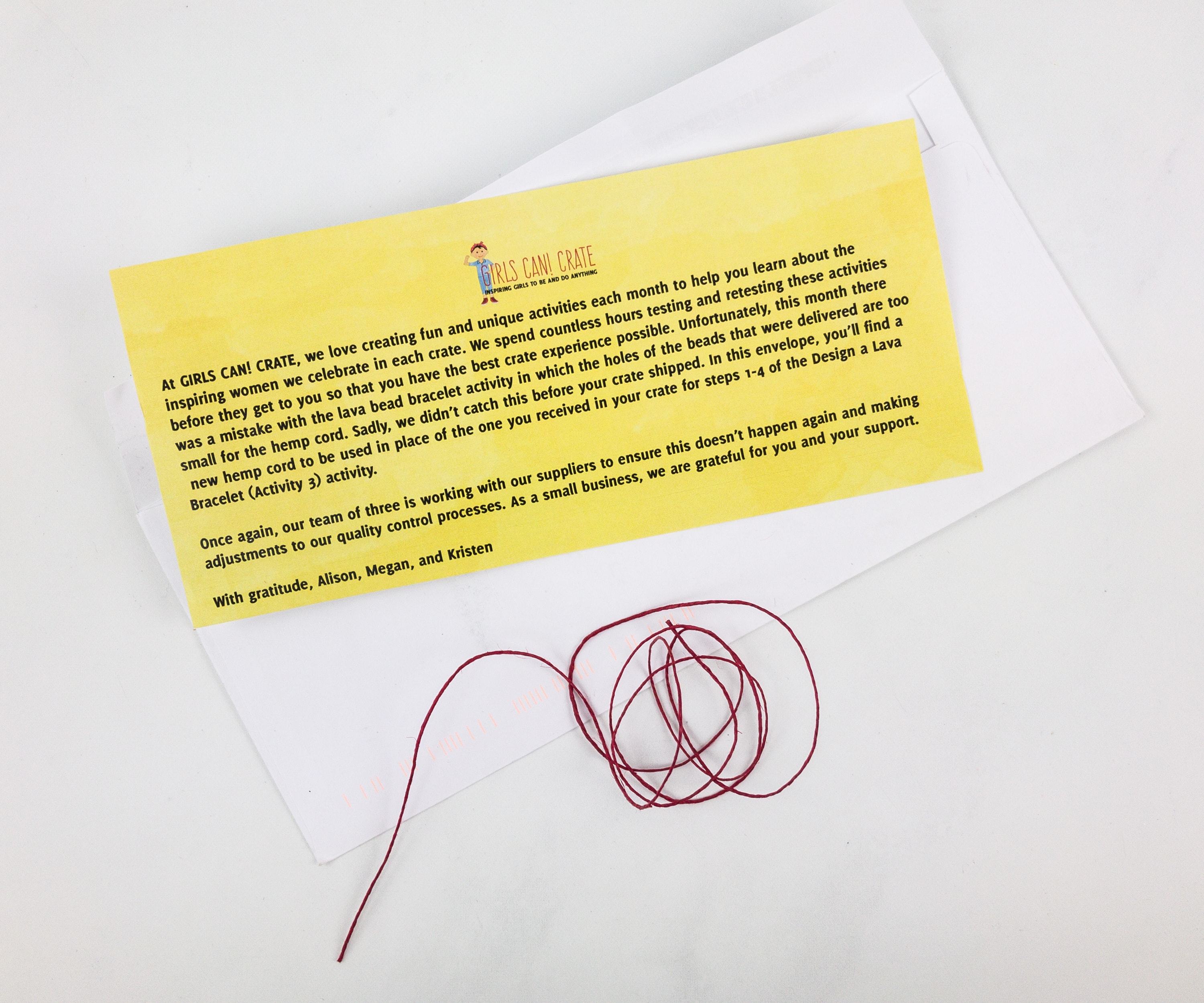 Due to some unexpected turn of events, the bead holes didn't match the size of the hemp cord. Good thing their team was quick to resolve the issue and sent us a compatible cord for the bead holes. So, everything still turned out well.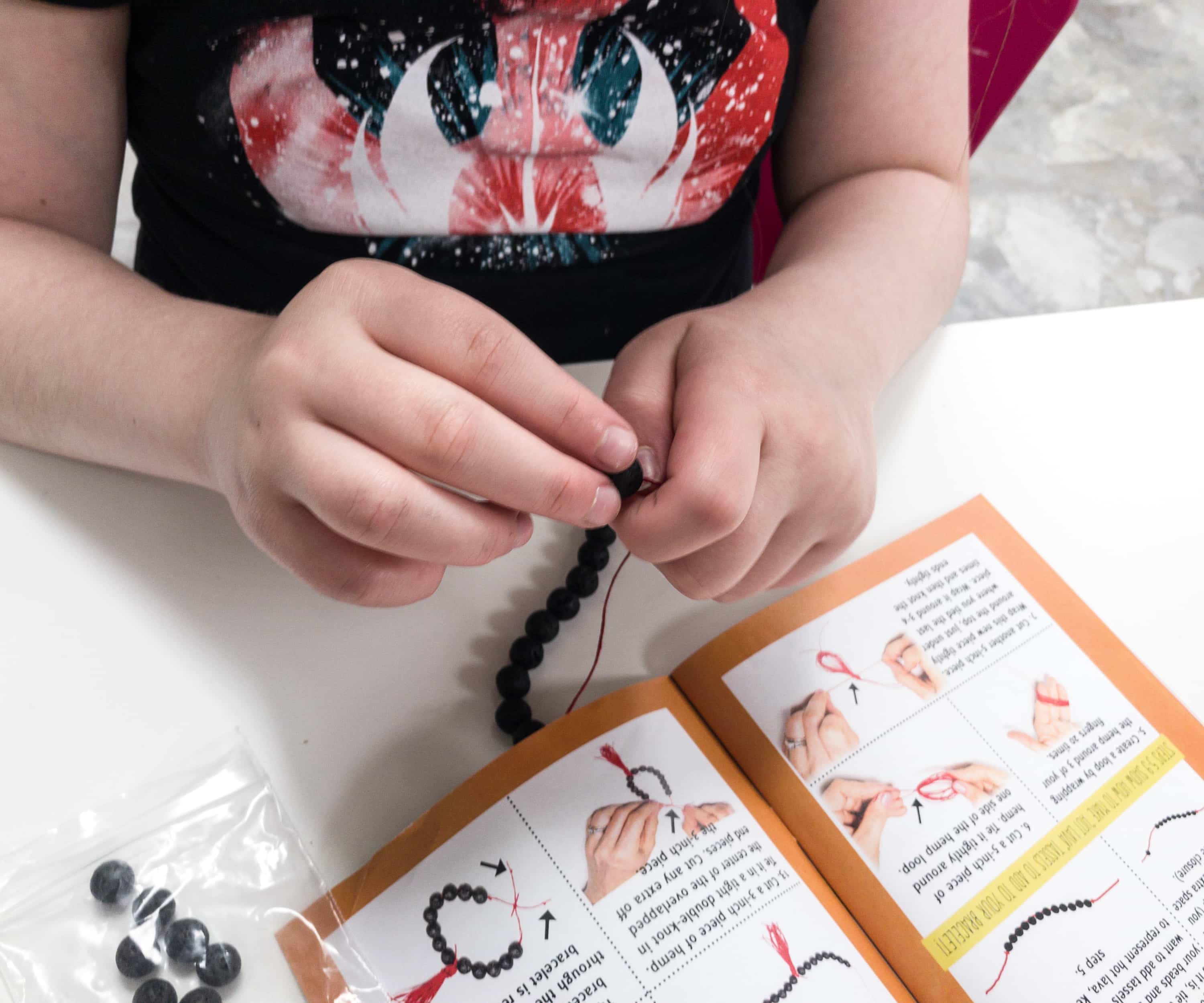 It looks simple, but it's actually the most challenging to accomplish. The thinner hemp cord was still a bit hard to thread through the beads. It turned out that we needed to snip the frayed ends so it will be easier to fit in the holes.
We also had a hard time adding a tasseled end on the bracelet, but we still gave it a shot
Here's the final product! My daughter is very proud of this handicraft!
As always, the Girls Can! Crate theme was educational, inspiring, and challenging. They gave us a better look at how volcanoes work and also at the life of Katia Krafft. My daughter felt like a true volcanologist while working on the experiments and activities. She encountered some difficulties, but she still managed to finish all three of them! This taught her that like the lava, you need to experience heat (hardships) and melting (failure) before you can reach the top and explode (succeed) which will then solidify and harden you into a rock!
Do you enjoy Girls Can Crate as much as we do? What's your favorite thing about this subscription?