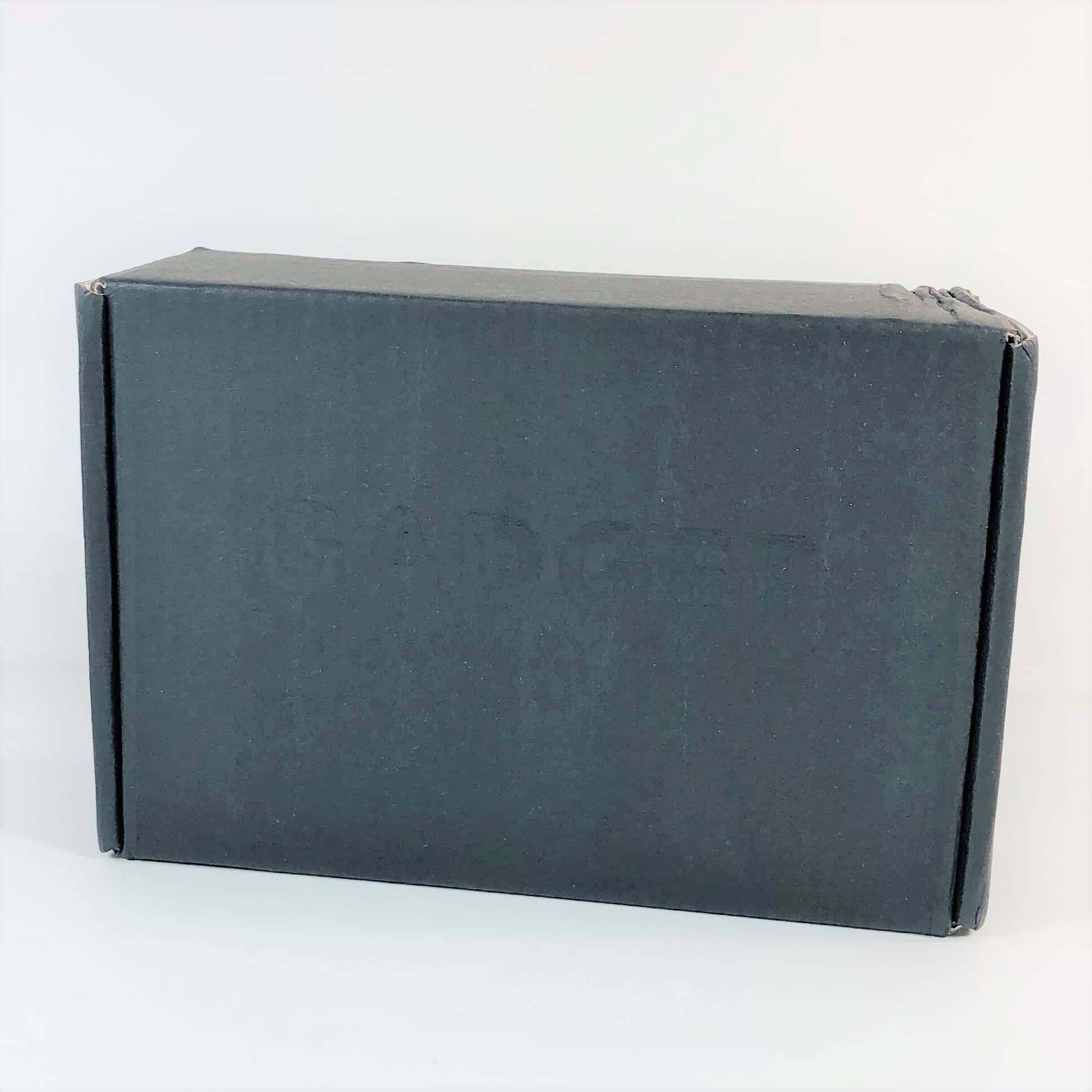 Gadget Discovery Club is a subscription box service where you receive a new state-of-the-art gadget that will enhance your life! Each month the box will include a mystery gadget, from smart home devices to the latest in wearable tech. Gadget Discovery Club is £12.49 (around $16.45 USD) for the first box, then £24.99 a month (around $32.92 USD) from then on, and that includes shipping. One thing to note is that the products are sent in a sequence, so the item I am reviewing today is what all subscribers will receive in their first box, no matter what month they start. This box ships from the United Kingdom to the UK, Ireland, Canada, and the United States.
Each month Gadget Discovery Club will send you 1 new lifestyle gadget that will help you level up an aspect of your life, from your health and fitness to entertainment and home life. The products you receive are suitable for all ages and genders, compatible with all smartphones and perfect for the whole family to use!
DEAL: Get 50% off your first box! Use coupon code 50OFF.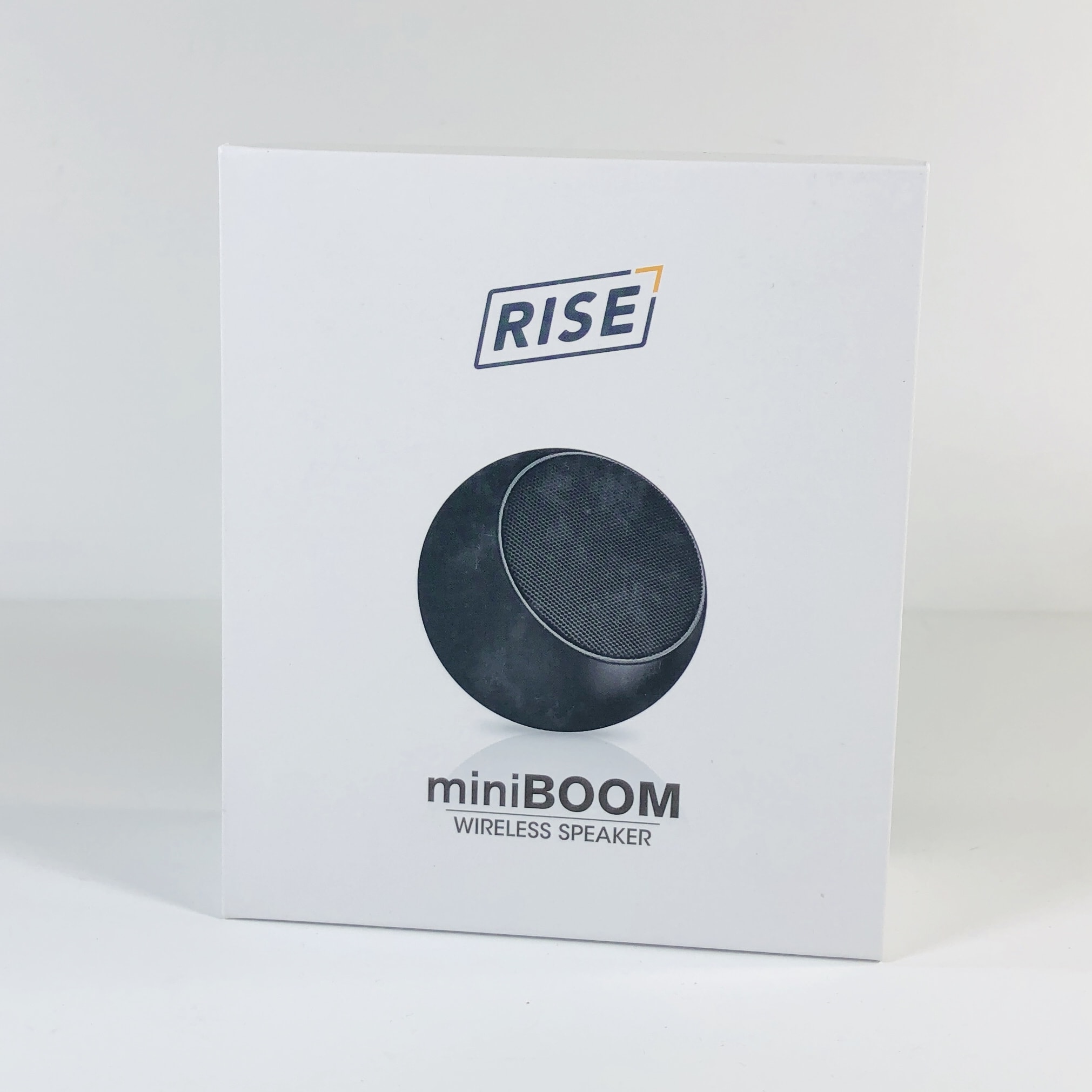 RISE miniBOOM Wireless Speaker (£44.99, around $59.27) It took a while for my item to get here, about 7 weeks. I was excited to see my product – a mini speaker! There was no other info in the box, no product info card or extra packaging.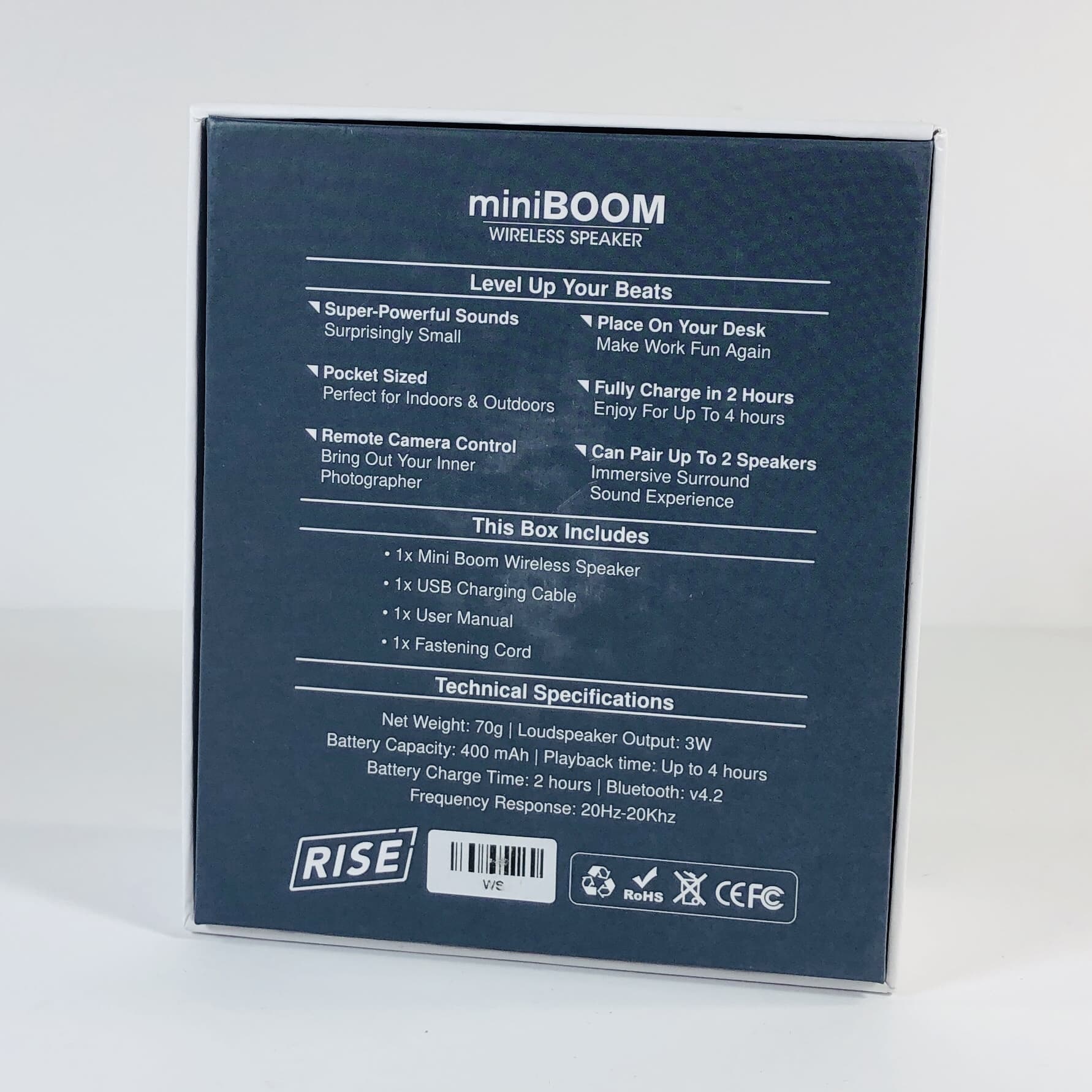 The back of the box had tech specs and info.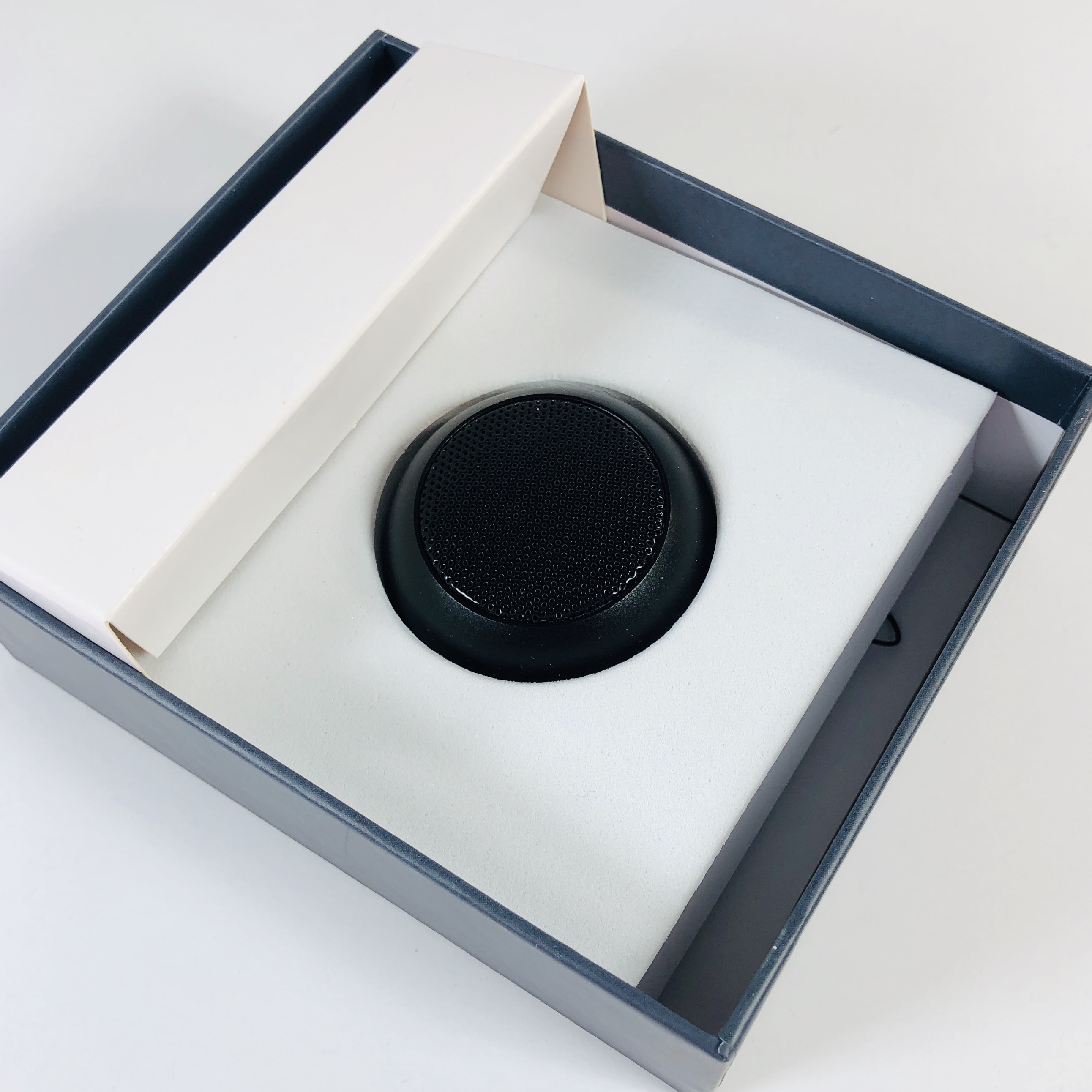 Oh, it's kind of round!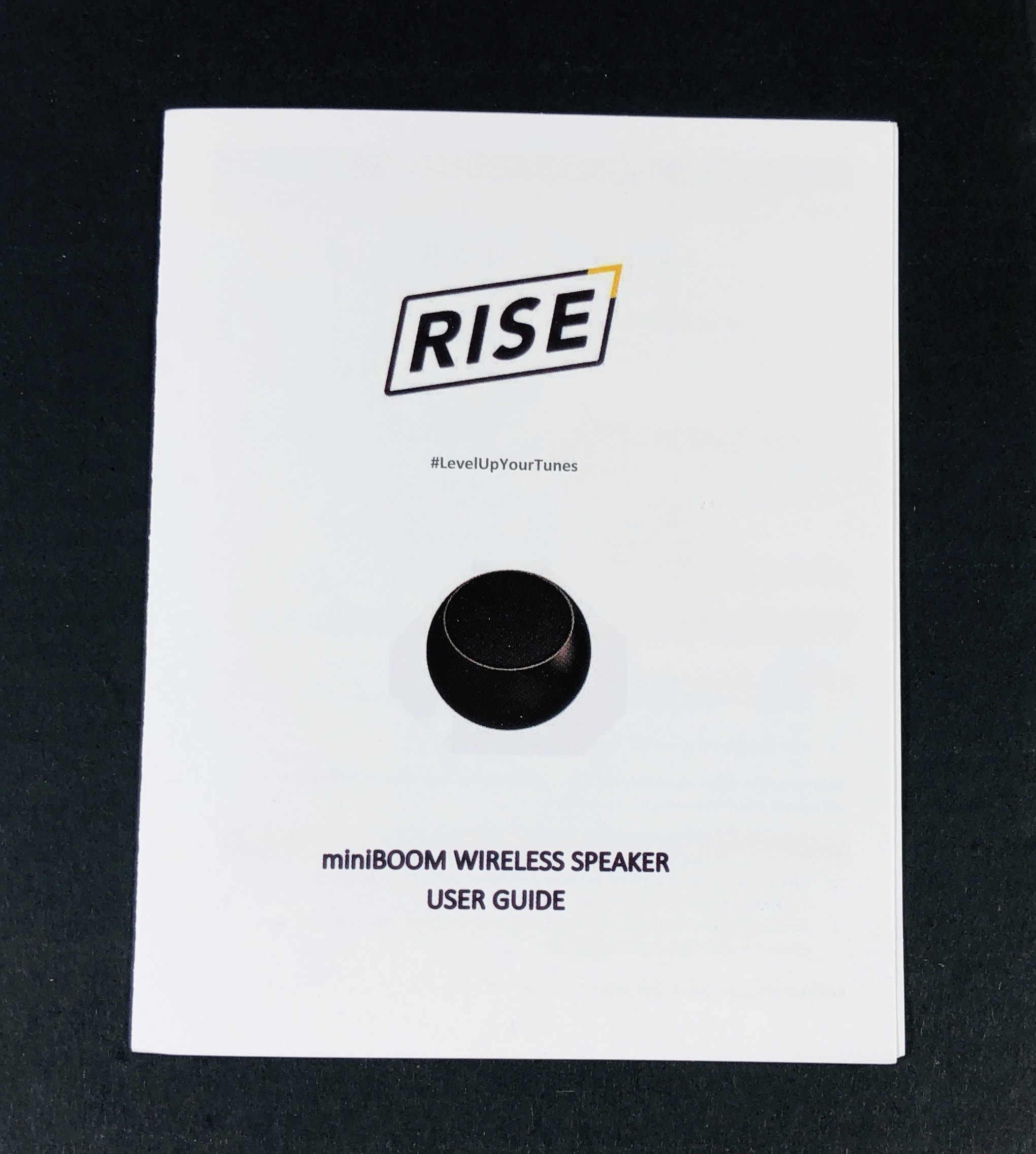 It came with a user guide.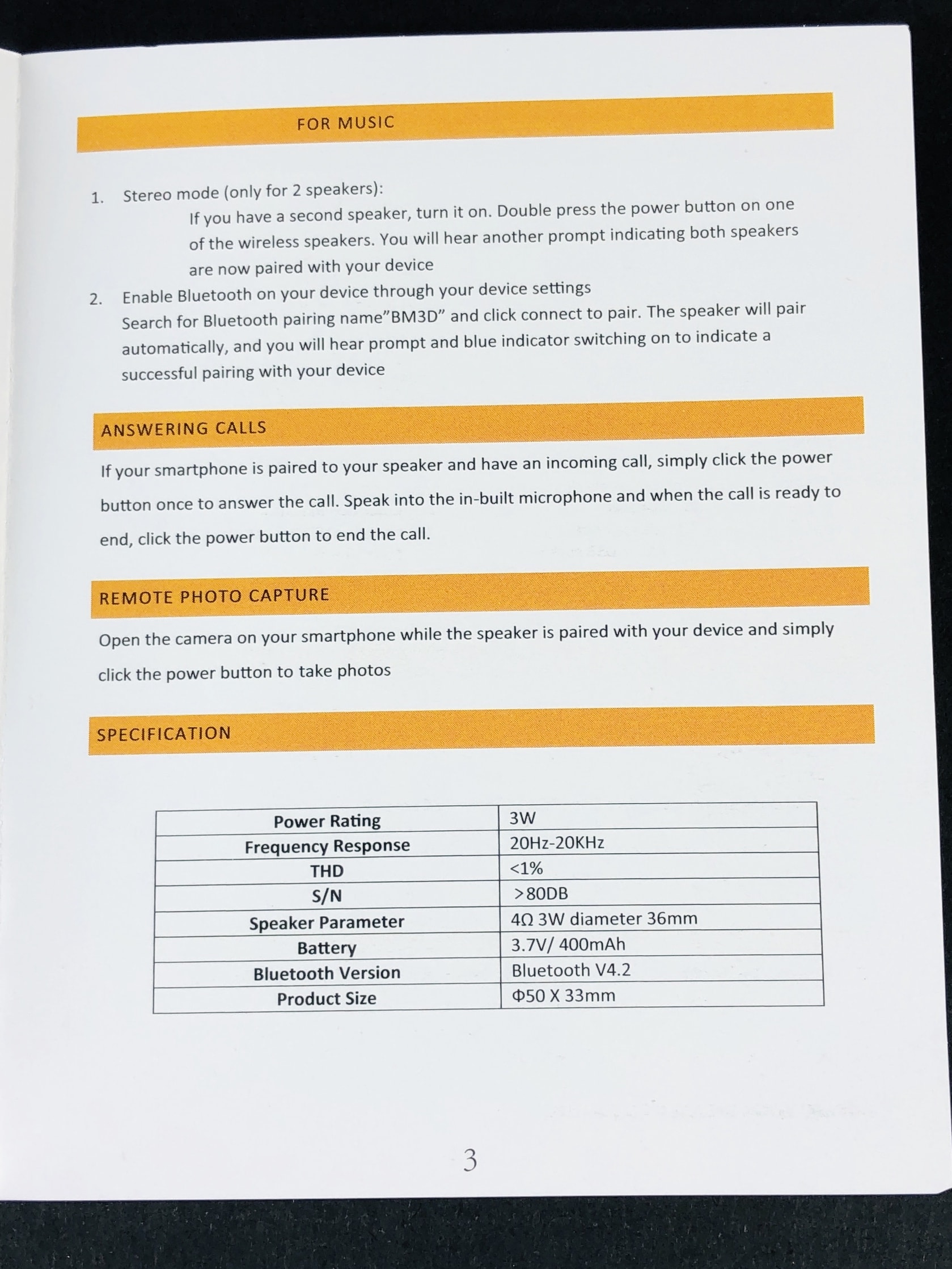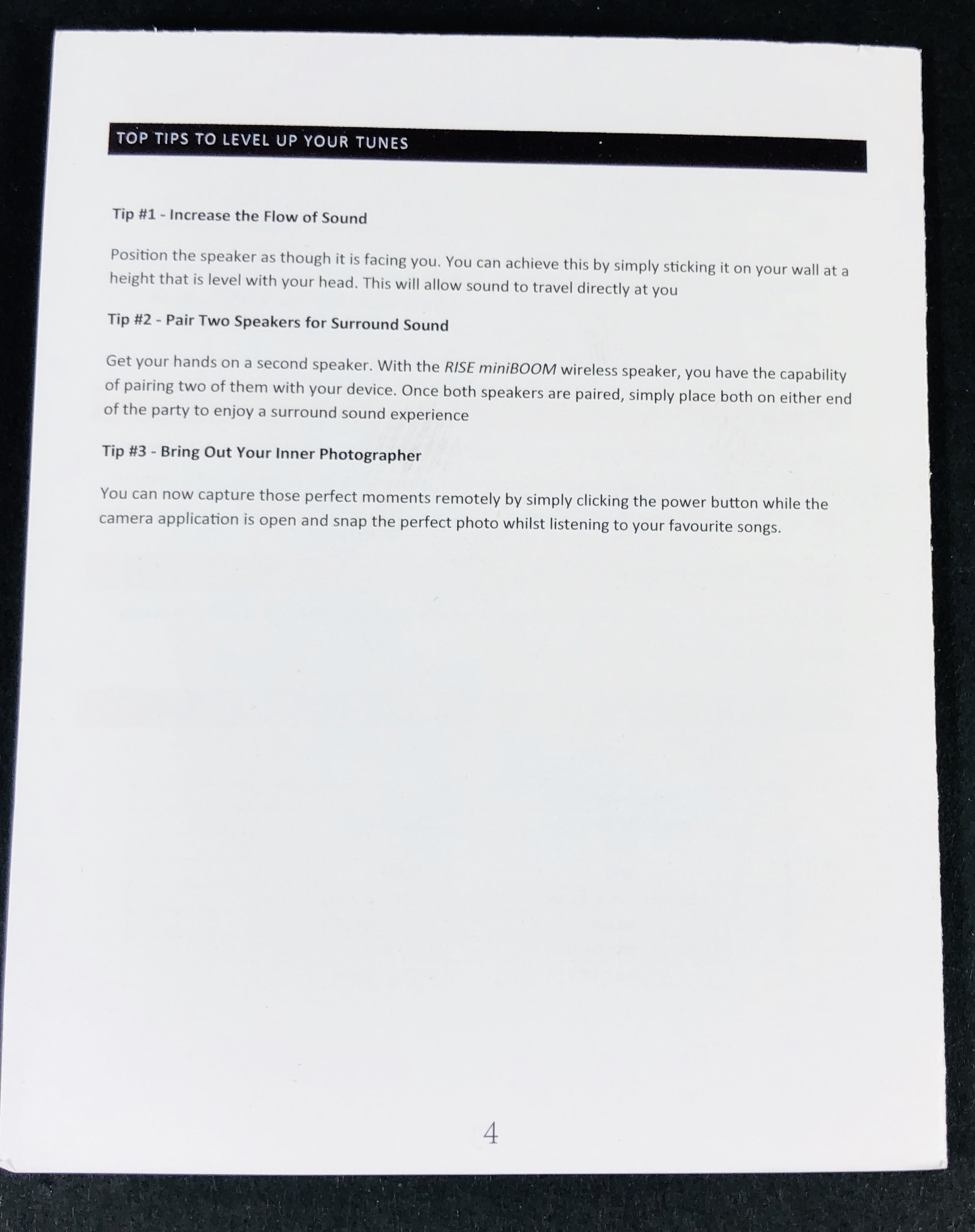 Some tips for use were included. You can also use the power button to take pictures when your photo app is open on your smartphone!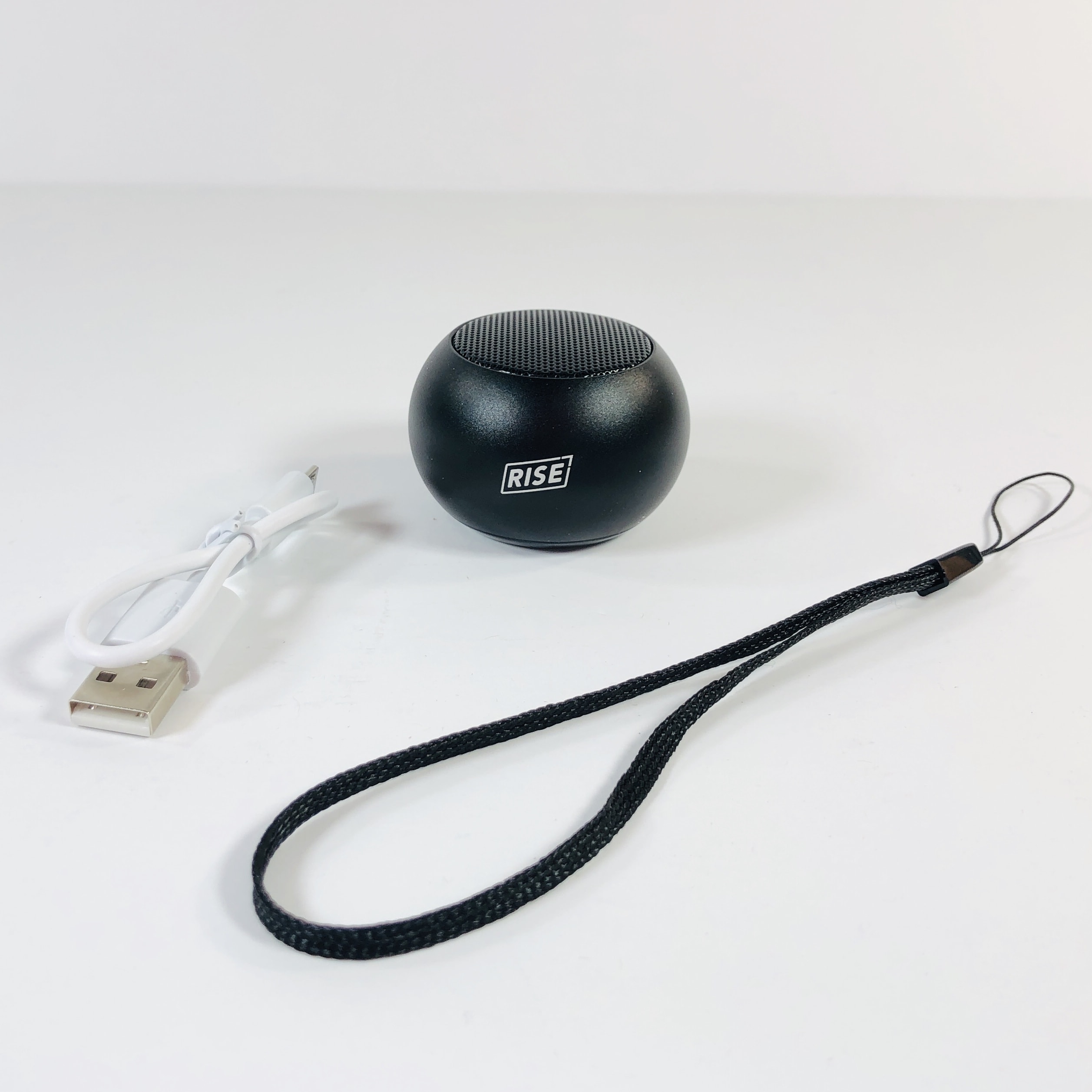 The speaker came with a wrist strap and USB charging cable.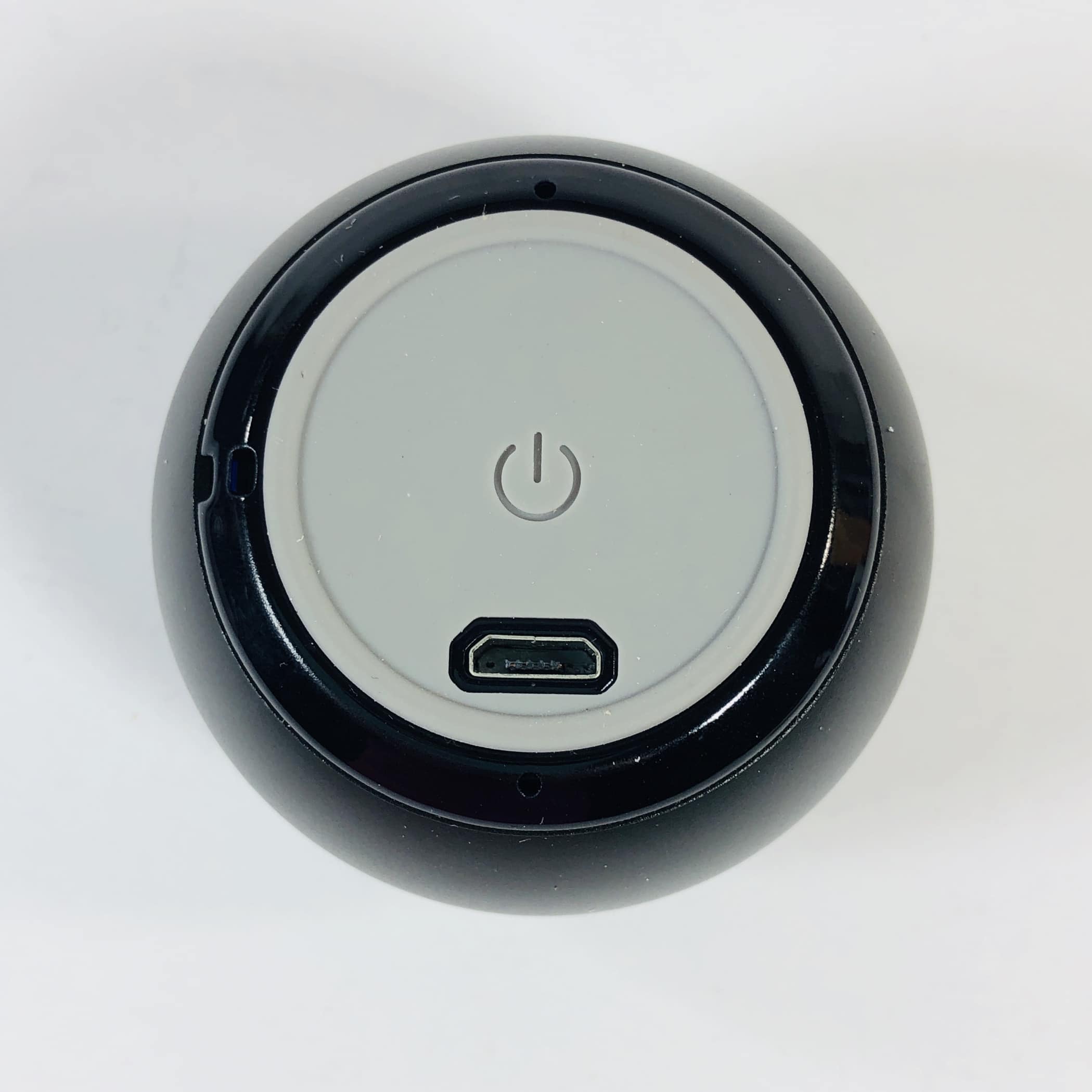 It also has a soft power button. I see the hole for adding the strap but haven't figured out yet how to attach it to the speaker.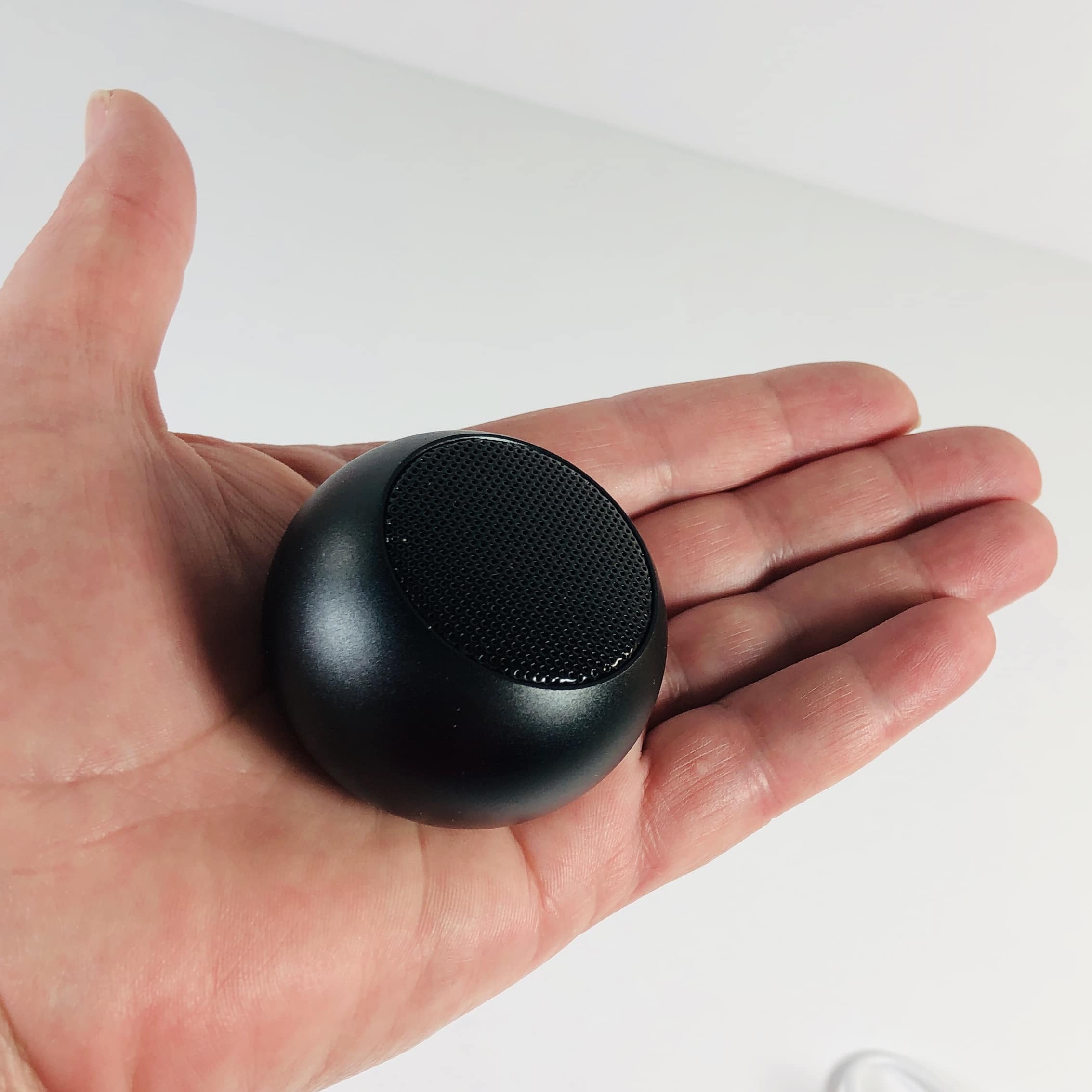 It literally fits in the palm of my hand!
It is lightweight but doesn't feel cheap, not like something you would get from FiveBelow. The charging cable was really short but you can either charge from your computer or add an adapter (I used one from my old iPad) and plug it into the wall. When you turn it on, a blue light starts flashing while your phone tries to pair it up. I couldn't get it to pair with my very old iPad, but had no problem finding it on my latest iPhone. I launched Pandora and was amazed at the sound quality! The speaker is small but mighty! The blue lights on the bottom blink while the power is on. Just hold the button for 3 seconds to power off.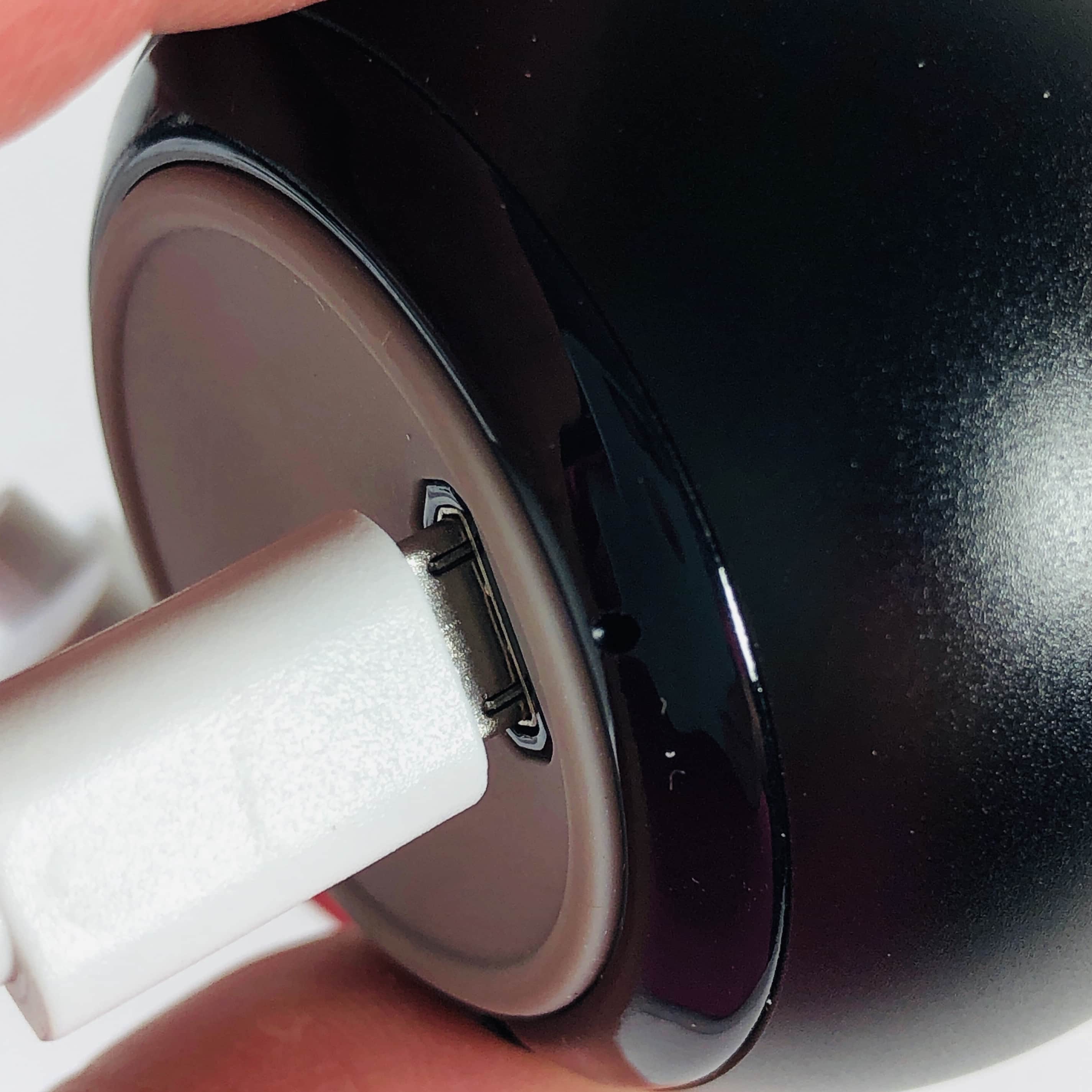 One thing to note is that the adapter doesn't go all the way in, but it still charged fully. The speaker should run for 4 hours on a 2 hour charge.
I have to say I was pretty amazed at my very first Gadget Discovery Club shipment! It did take a while to get here but that isn't the fault of the company, the stamp was postmarked "07/03/19", or March 7th, 2019. I was promised a retail value of around £35 to £50 ($46.11 to around $65.86) and I received a £44.99 ($59) speaker for £12.49 ($17), so the value is there. I'm not very tech savvy but had no problems getting the product to work (once I moved beyond my ancient iPad!). I look forward to seeing what kinds of items might come in future shipments, but the website says things like smarthome devices, wearable tech, smartphone gadgets, entertainment tech, and more.
Are you getting Gadget Discovery Club?