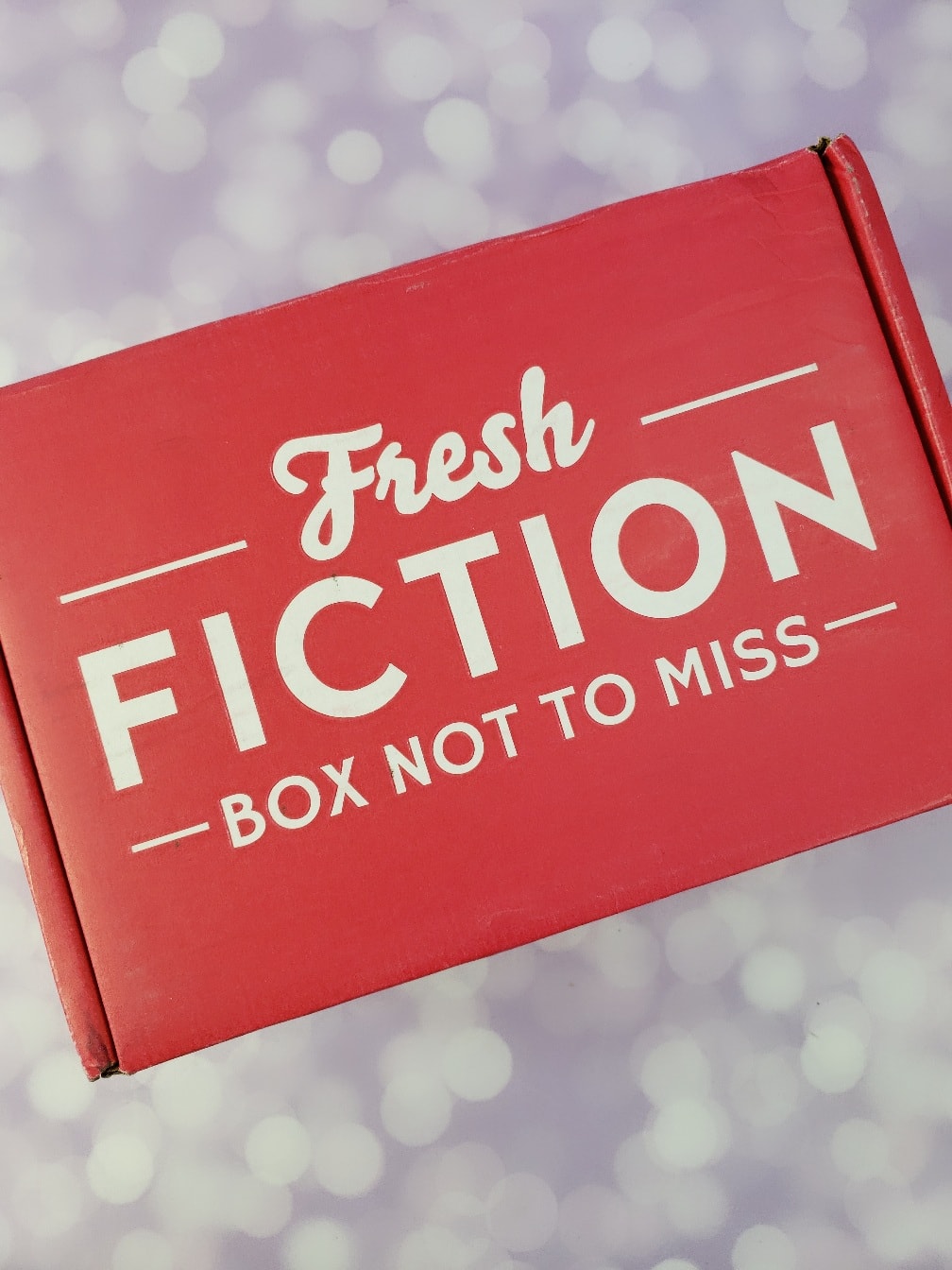 Fresh Fiction Box Not To Miss is a monthly book subscription that sends 4-7 new release books for $25.95. Shipping is free to the U.S. but they also ship worldwide. You can choose from a 1 or 3-month plan and both plans auto renew. Alternatively, you can also buy a one-time box from their online shop. They send 3-5 new release print books and codes for some downloadable ebooks! Most of the books will be from the romance genre but they may occasionally send mystery, erotica, YA, and paranormal books too.
DEAL: Save $3 on your first Fresh Fiction Not To Miss box with coupon code HELLO.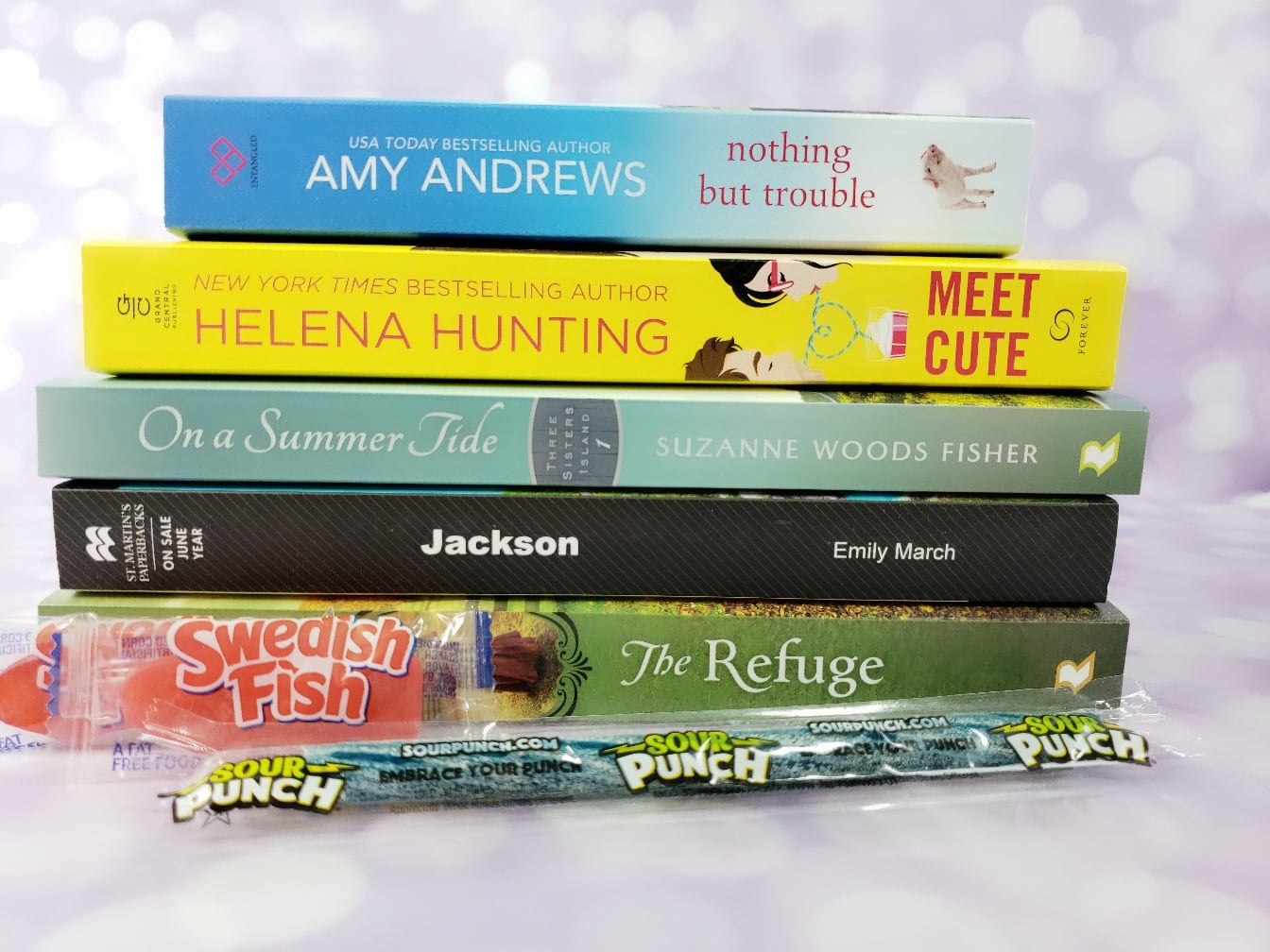 Everything in my May 2019 box! I received 5 paperbacks. Fresh Fiction sends different box variations each month so keep in mind that your box may vary from mine!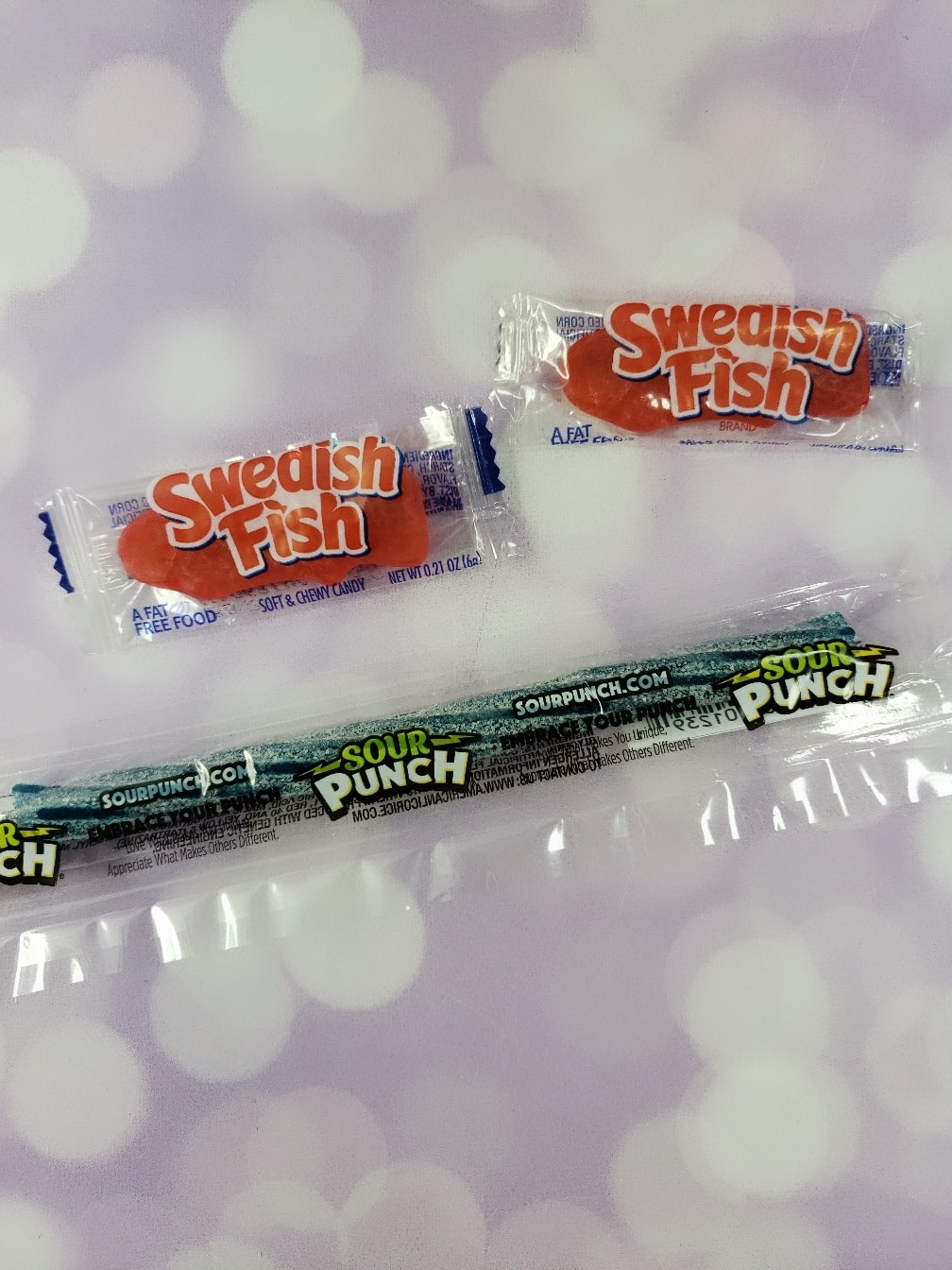 I've got some candies too!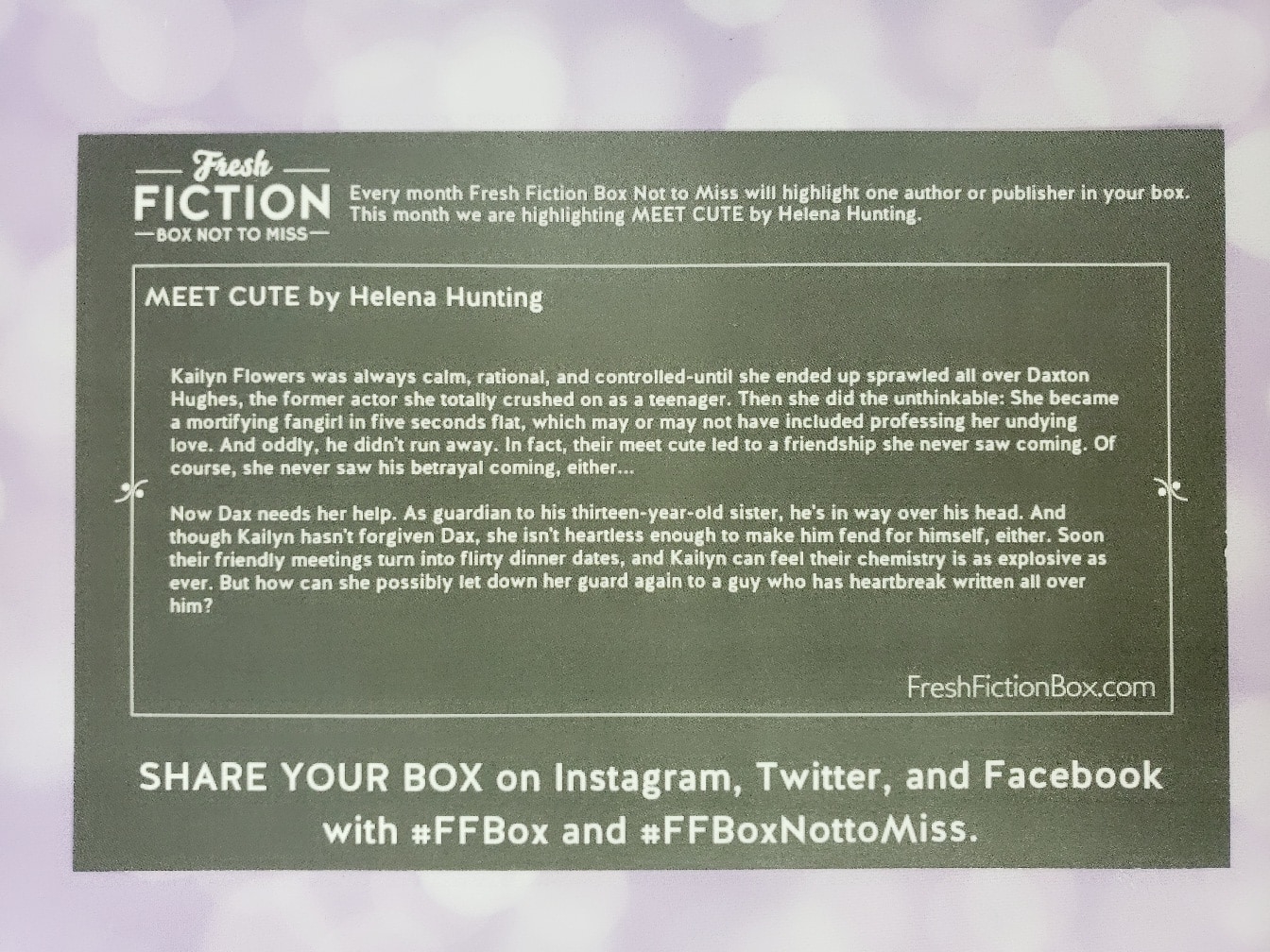 This month's highlighted book is Meet Cute by Helena Hunting!
There's a note from Helena Hunting herself.
The book cover is also pictured on one side of the card.
Meet Cute by Helena Hunting ($10.39) This book had me at its title, Meet Cute. In films and television series, it refers to the first encounter between the main characters, which eventually leads to a romantic relationship. It's the perfect title for this story about a heartthrob and his fangirl! It's filled with just the right amount of cute and funny moments, plus some emotional and heartwarming dialogue. Anyone who is into romcoms would surely like this one! I certainly did!
The New York Times bestselling author of Pucked and The Good Luck Charm delivers a Hollywood happily-ever-after where a famous heartthrob falls for his ultimate fangirl.

 

"As charming as its title, but it's also so much more… Fans of Jasmine Guillory's The Wedding Date and Helen Hoang's The Kiss Quotient will love Meet Cute." —The Washington Independent Review of Books

 

Kailyn Flowers was always calm, rational, and controlled–until she ended up sprawled all over Daxton Hughes, the former actor she totally crushed on as a teenager. Then she did the unthinkable: She became a mortifying fangirl in five seconds flat, which may or may not have included professing her undying love. And oddly, he didn't run away. In fact, their meet cute led to a friendship she never saw coming. Of course, she never saw his betrayal coming, either…

Now Dax needs her help. As guardian to his thirteen-year-old sister, he's in way over his head. And though Kailyn hasn't forgiven Dax, she isn't heartless enough to make him fend for himself, either. Soon their friendly meetings turn into flirty dinner dates, and Kailyn can feel their chemistry is as explosive as ever. But how can she possibly let down her guard again to a guy who has heartbreak written all over him?
Goodreads Hottest Romances of 2019

Featured in Entertainment Weekly

Featured on PopSugar

SheReads Most Anticipated Reads of 2019

Heroes & Heartbreakers Anticipated Books of 2019

Chatelaine's Hottest Romances of 2019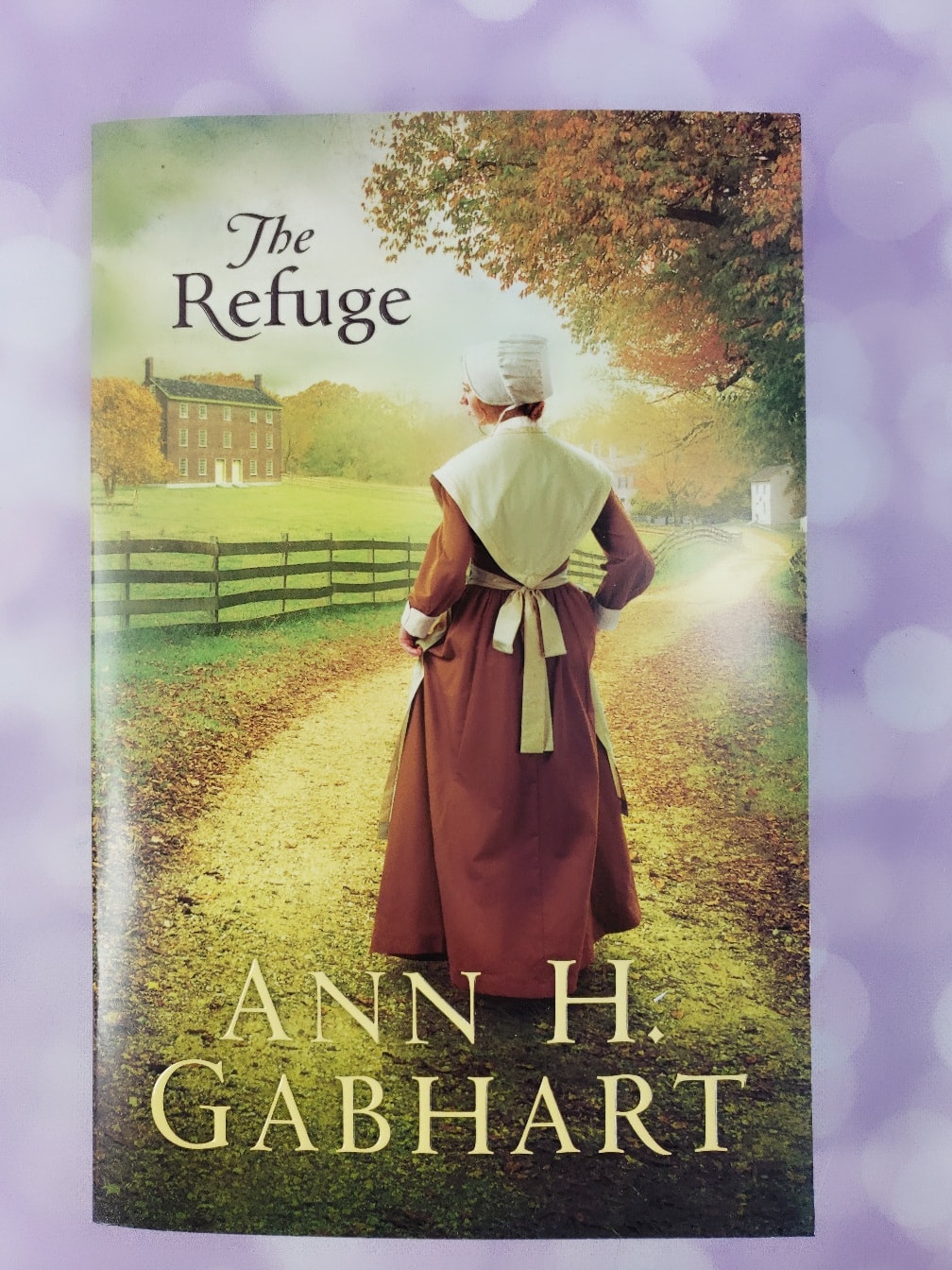 The Refuge by Ann H. Gabhart ($29.99) Set in the early 1850s, this historical fiction teaches us a lot of things about love, family, hardships, and new beginnings. It's a great read that made me more familiar with the Shakers and their culture. The writing author's style is quite descriptive, which made me excited as I turn every page.
Darcie and Walter Goodwin join a Shaker village to escape a cholera epidemic, but when Walter dies, Darcie is left aloneand lonely. Can love live again for this widow in a community that doesnt believe in marriage?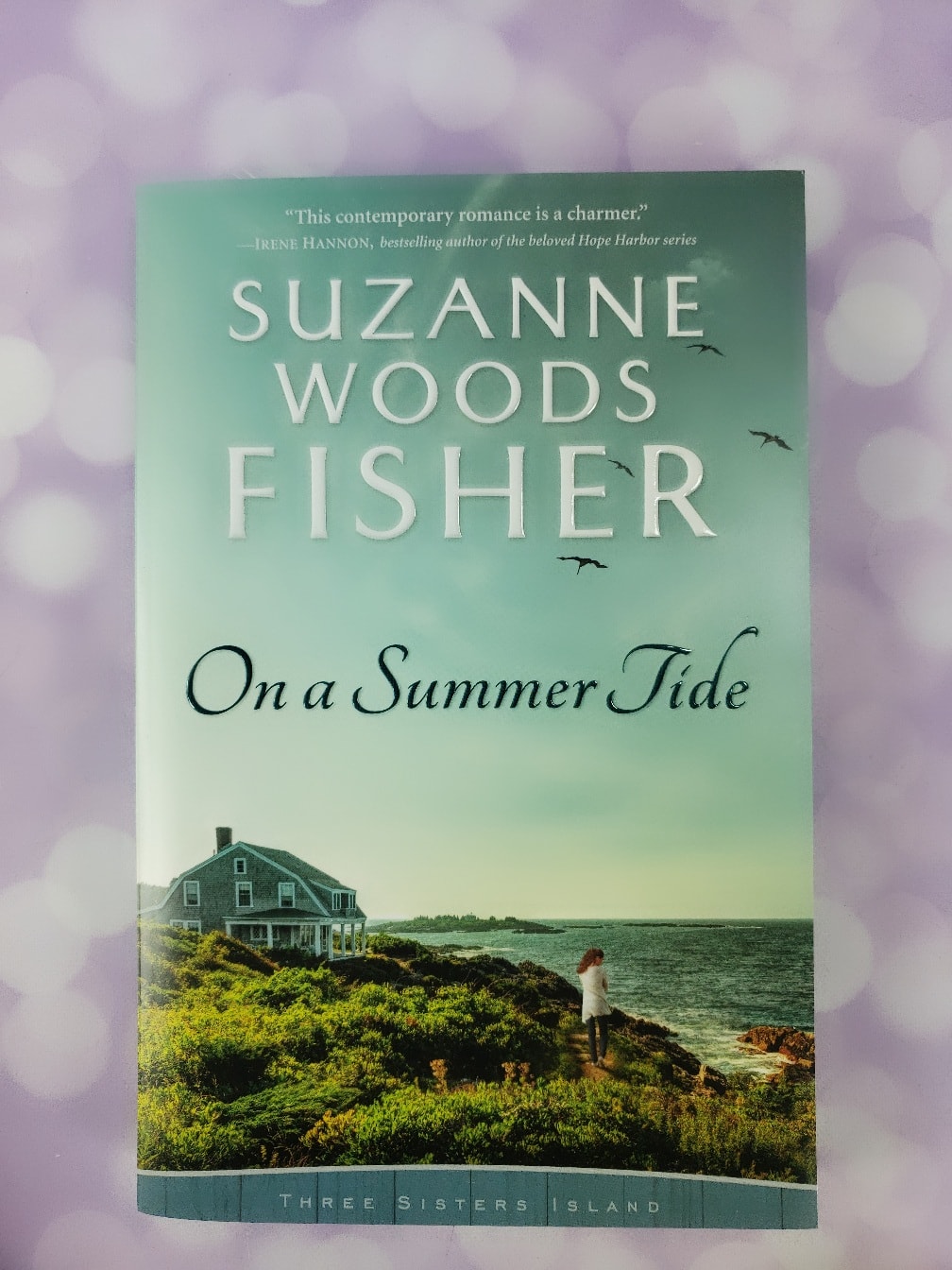 One Summer Tide by Suzanne Woods Fisher ($29.99) There's always something exciting and charming about stories set in the countryside. This book was hard to put down because of its setting and of course, the realistic characters and the interesting family relationships. There's some romance in it and although it wasn't highlighted, I still think it's a great read.
When her father buys an island off the coast of Maine with the hope of breathing new life into it, Camden Grayson thinks hes lost his mind. An unexpected event sends Cam to his rescue, and she discovers the island has its own way of living . . . and loving.
Jackson by Emily March ($6.47) This is an advanced readers copy! It got me really excited because it was set in Texas and it's a sweet romance. It's definitely an easy read for someone like me who loves feel-good, heartwarming stories.
From New York Times bestselling author Emily March comes Jackson, the newest novel in the critically acclaimed Eternity Springs series.

Sometimes it takes a new beginning
Caroline Carruthers married young to a much-older man. Now that he's gone, she's lost…until she dares to chase a dream all on her own. Moving to Redemption, Texas, is chapter one in Caroline's new life story. Opening a bookstore is the next. Finding love is the last thing on her mind as she settles into this new place called home. But when she meets a handsome, soulful man who's also starting over, all bets are off.
to reach a happily-ever-after
Jackson McBride came to Redemption looking only to find himself, not someone to love. Ever since his marriage ended, he's been bitter. Sure, he used to believe in love―he even has the old song lyrics to prove it―but the Jackson of today is all business. That is, until a beautiful young widow who's moved to town inspires a change of heart. Could it be that the myth of Redemption's healing magic is true…and Jackson and Caroline can find a second chance at a happy ending after all?

"A brilliant writer you'll love creates a world you'll never want to leave."―Susan Mallery, New York Times bestselling author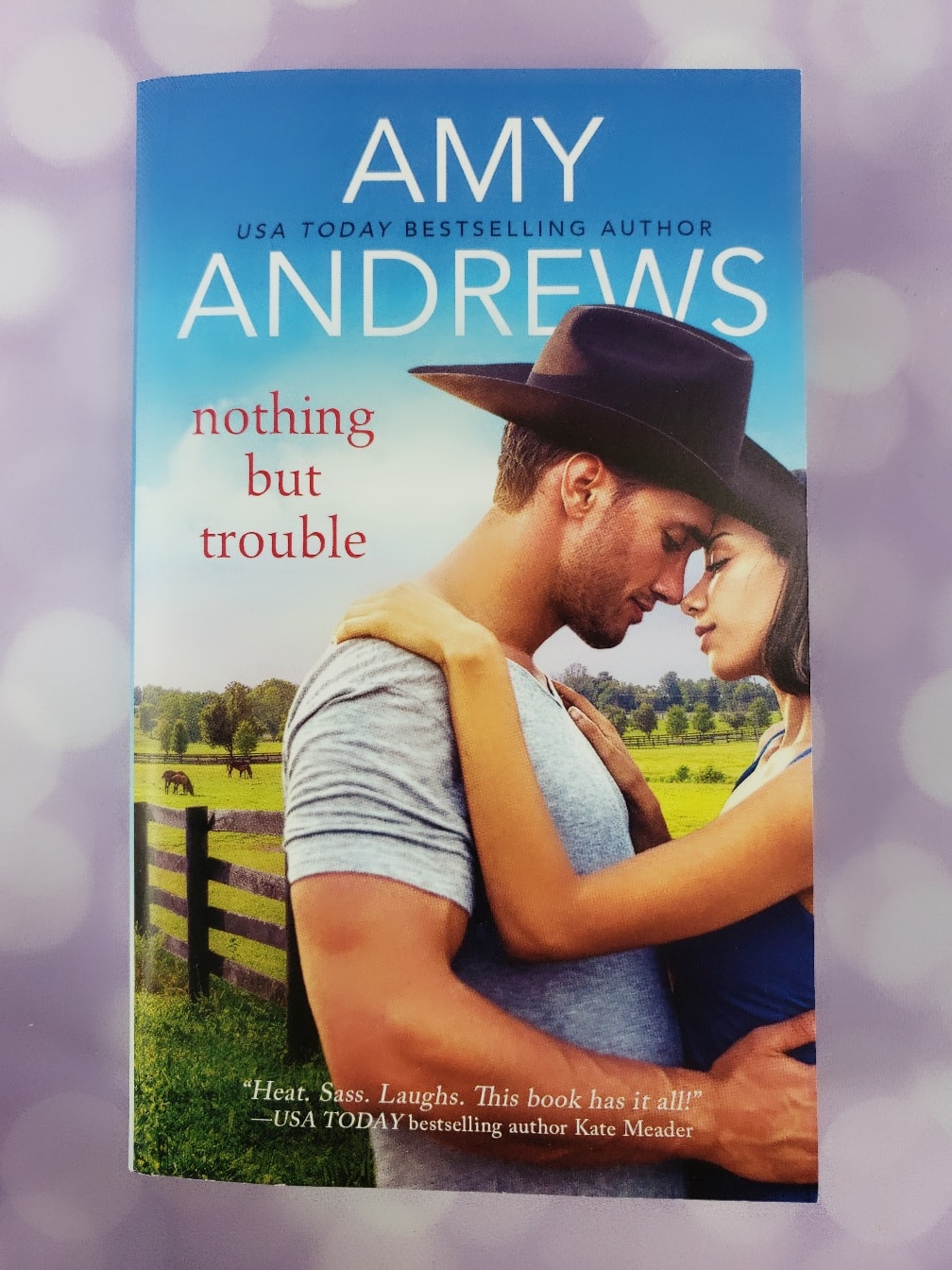 Nothing But Trouble by Amy Andrews ($5.98) Here's another romantic and feel-good read! It's a small-town romance with a sports angle that made it more exciting, at least for me. I love the witty dialogues and the well-written characters.
For five years, Cecilia Morgan'sentire existence has revolved around playing personal assistant toself-centered former NFL quarterback Wade Carter. But just when shefinally gives her notice, his father's health fails, and Wade whisks her back to his hometown. CC will stay for his dad–for now–even if thatmeans ignoring how sexy her boss is starting to look in his Wranglers.

To say CC's notice is a bombshell is an insult to bombs. Wade can'timagine his life without his "left tackle." She's the only person whocan tell him "no" and strangely, it's his favorite quality. He'll doanything to keep her from leaving, even if it means playing dirty anddragging her back to Credence, Colorado, with him.

But now they're living under the same roof, getting involved in small-town politics,and bickering like an old married couple. Suddenly, five years offighting is starting to feel a whole lot like foreplay. What's aquarterback to do when he realizes he might be falling for his "lefttackle"? Throw a Hail Mary she'll never see coming, of course.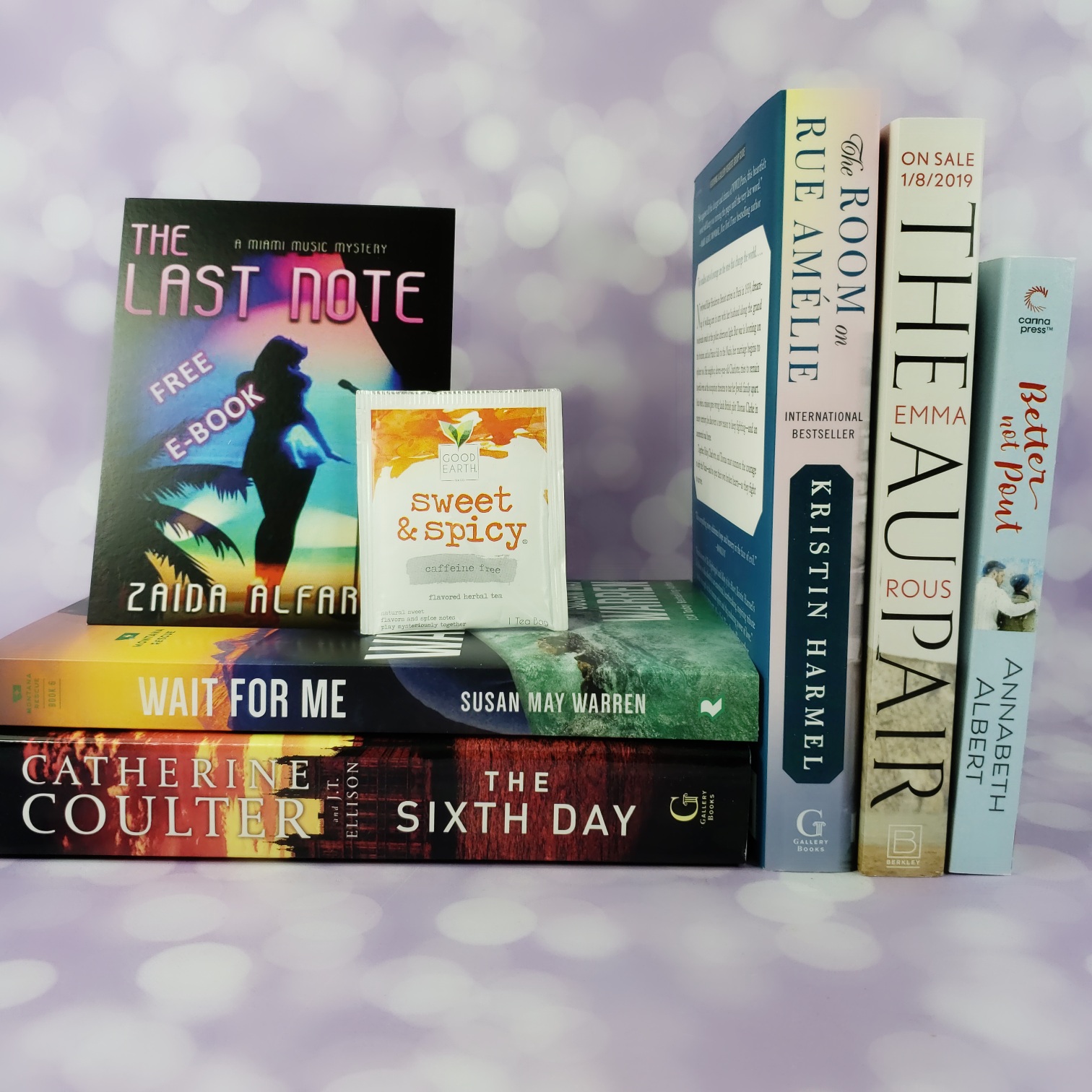 This month we got cards for two E-books.
I'm happy with my new romance books from Fresh Fiction Box Not To Miss! They're all interesting and engaging, with characters that are easy to love and sympathize with. I always find myself reaching for these books whenever I need a quick and light read to pass the time. Having a large selection to pull from means I've always got something to grab that fits my mood for the day. Fresh Fiction is an inexpensive way to keep my reading habit up and me stocked with fresh new books to read and my leisure.
What did you think of this month's book selection?
Visit Fresh Fiction Not To Miss to subscribe or find out more!