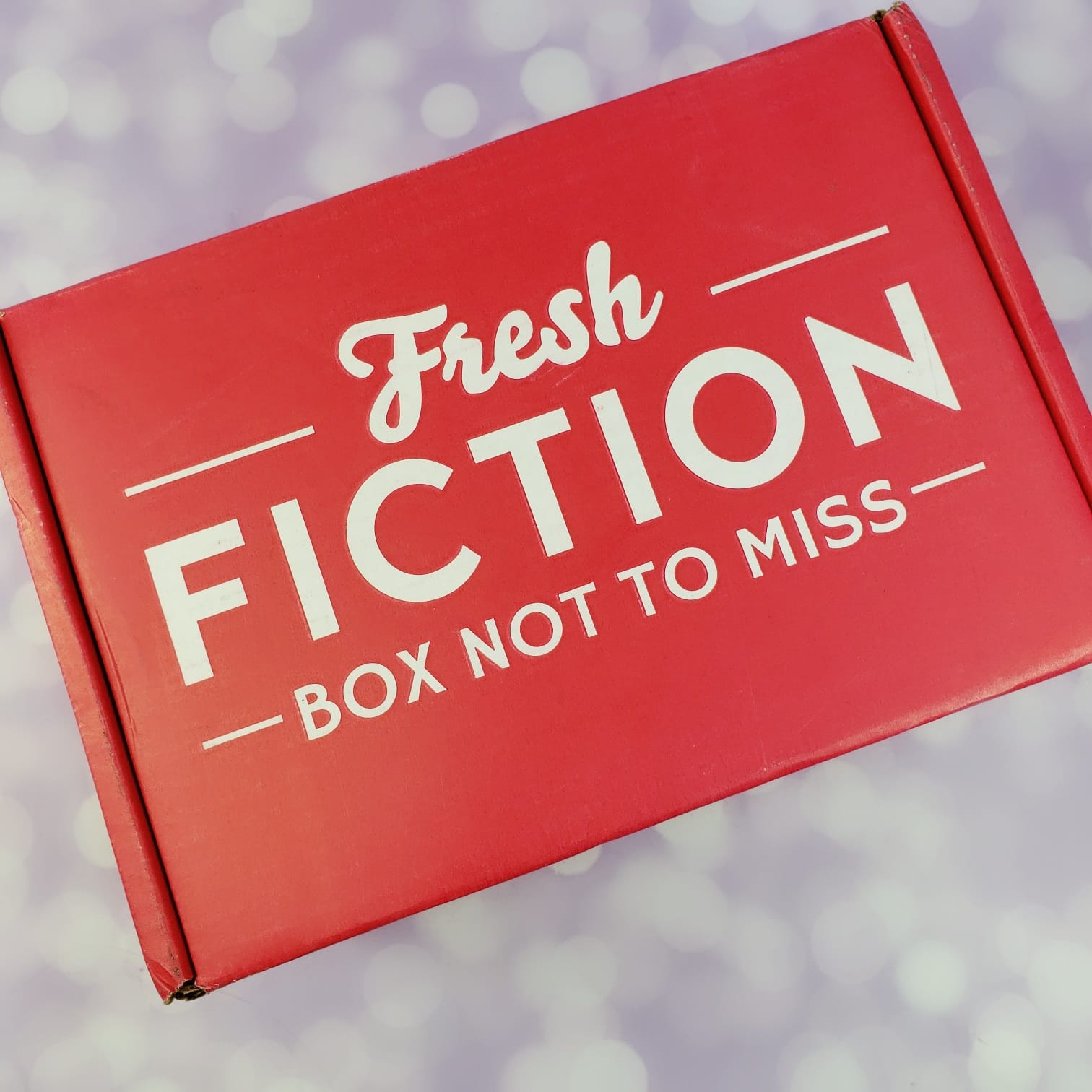 Fresh Fiction Box Not To Miss is a monthly book subscription that sends 4-7 new release books for $25.95. Shipping is free to the U.S. but they also ship worldwide. You can choose from a 1 or 3-month plan and both plans auto renew. Alternatively, you can also buy a one-time box from their online shop. They send 3-5 new release print books and codes for some downloadable ebooks! Most of the books will be from the romance genre but they may occasionally send mystery, erotica, YA, and paranormal books too.
DEAL: Save $3 on your first Fresh Fiction Not To Miss box with coupon code HELLO.
This month's featured author is Maria Vale.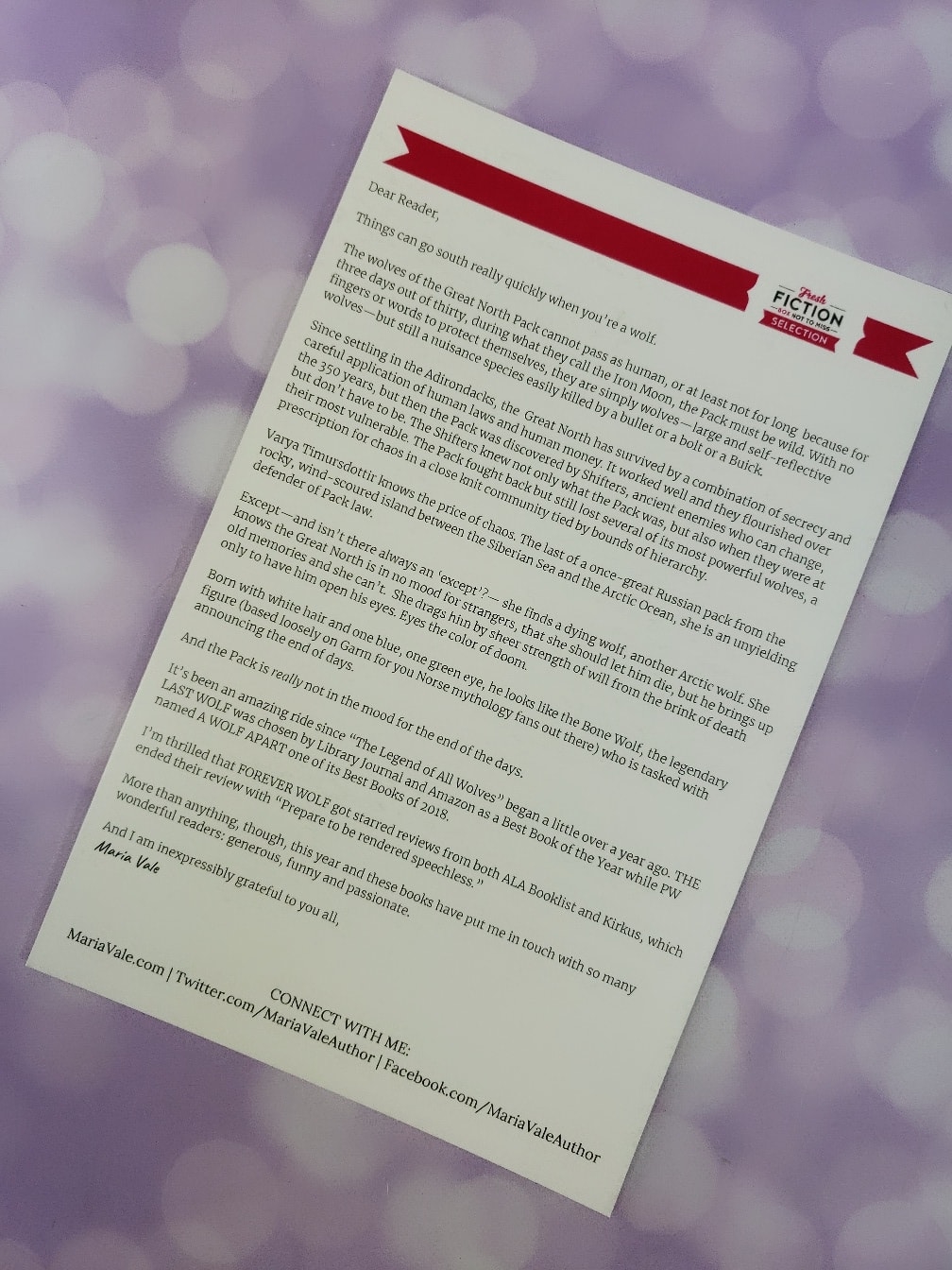 They sent us a letter from the author.
Everything in the box!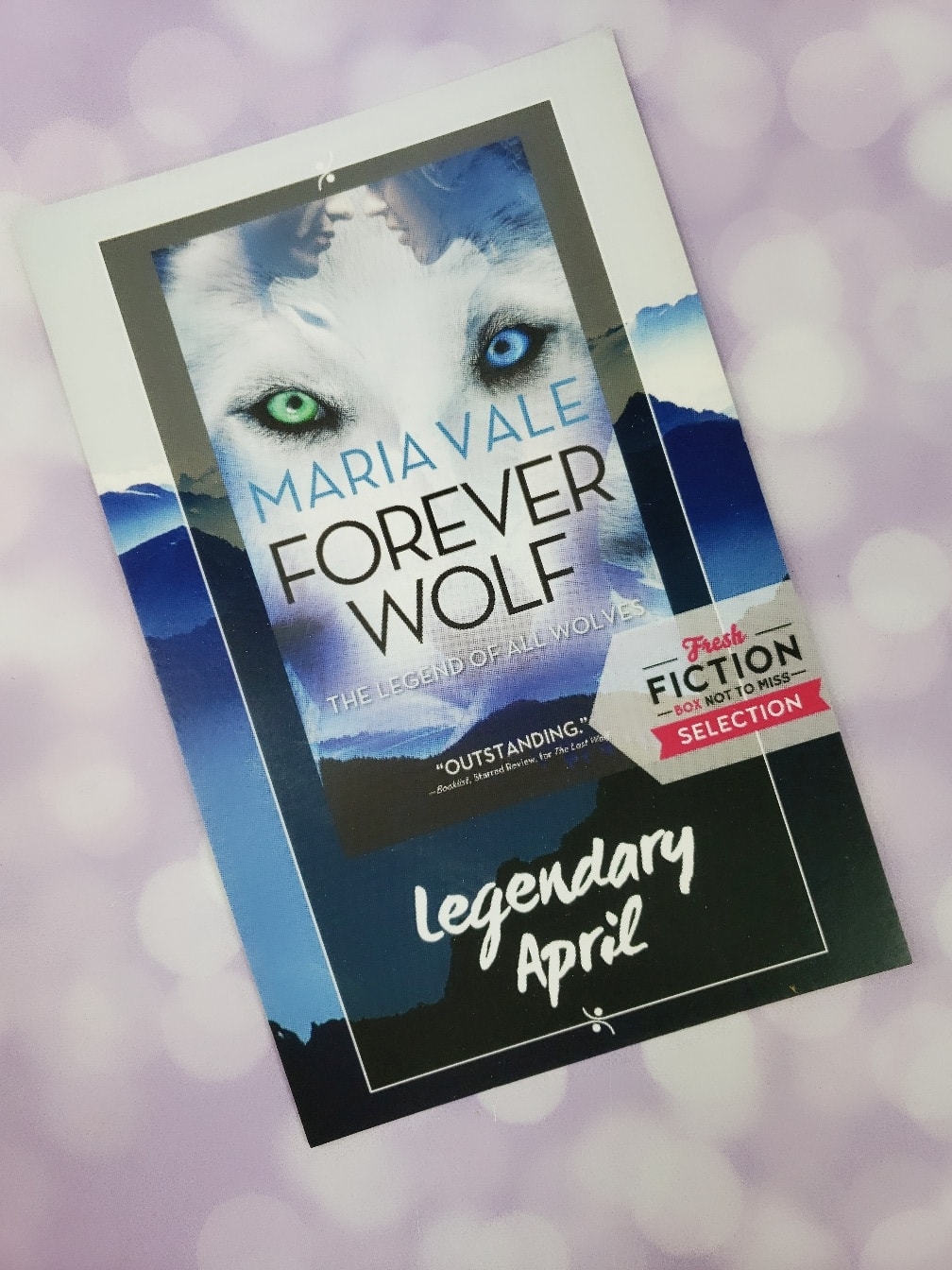 We also received a card featuring the cover art of this month's featured book, Forever Wolf!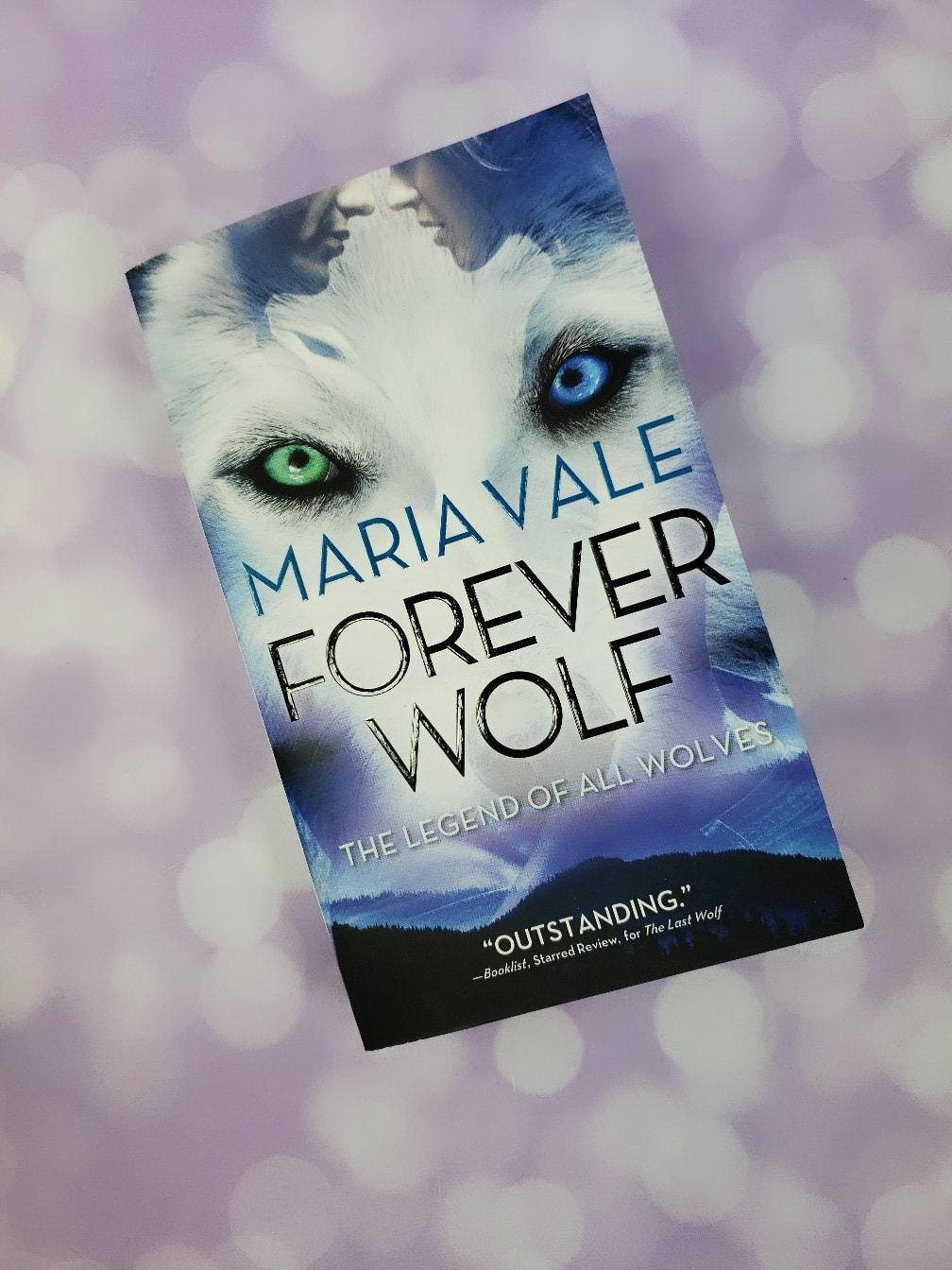 Forever Wolf by Maria Vale ($5.98) This book is from a series, and it sucks that it's the last one! It's an interesting paranormal romance, and I hope they sent us the first book instead. The story is something I think I would enjoy, it's not the cutesy type of romance but something deeper and more emotional.
 An Amazon Best Book of the Month!

"Raw, wild, and intense―captivating to the final page."―AMANDA BOUCHET, USA Today bestselling author, for The Last Wolf

Legend says his eyes portend the end of the world…or perhaps, the beginning…

Born with one blue eye and one green, Eyulf was abandoned by his pack as an infant and has never understood why, or what he is…

Varya is fiercely loyal to the Great North Pack, which took her in when she was a teenager. While out on patrol, Varya finds Eyulf wounded and starving and saves his life, at great risk to her own.

With old and new enemies threatening the Great North, Varya knows as soon as she sees his eyes that she must keep Eyulf hidden away from the superstitious wolves who would doom them both. Until the day they must fight to the death for the Pack's survival, side by side and heart to heart…

A strikingly original paranormal romance perfect for fans of Patricia Briggs, Ilona Andrews, and Sherrilyn Kenyon!

The Legend of All Wolves Series:
The Last Wolf (Book 1)
A Wolf Apart (Book 2)
Forever Wolf (Book 3)

Praise for Maria Vale:
"A feral and fearsome romance."―Kirkus, for A Wolf Apart
"An epic story…The total package of romance, passion, betrayal, and a strong plot."―Night Owl Reviewsfor A Wolf Apart
"A wonderfully descriptive paranormal romance that breathes some much-needed life into the subgenre."―Kirkus for The Last Wolf
"Vale has created a world unlike any other."―Fresh Fiction for The Last Wolf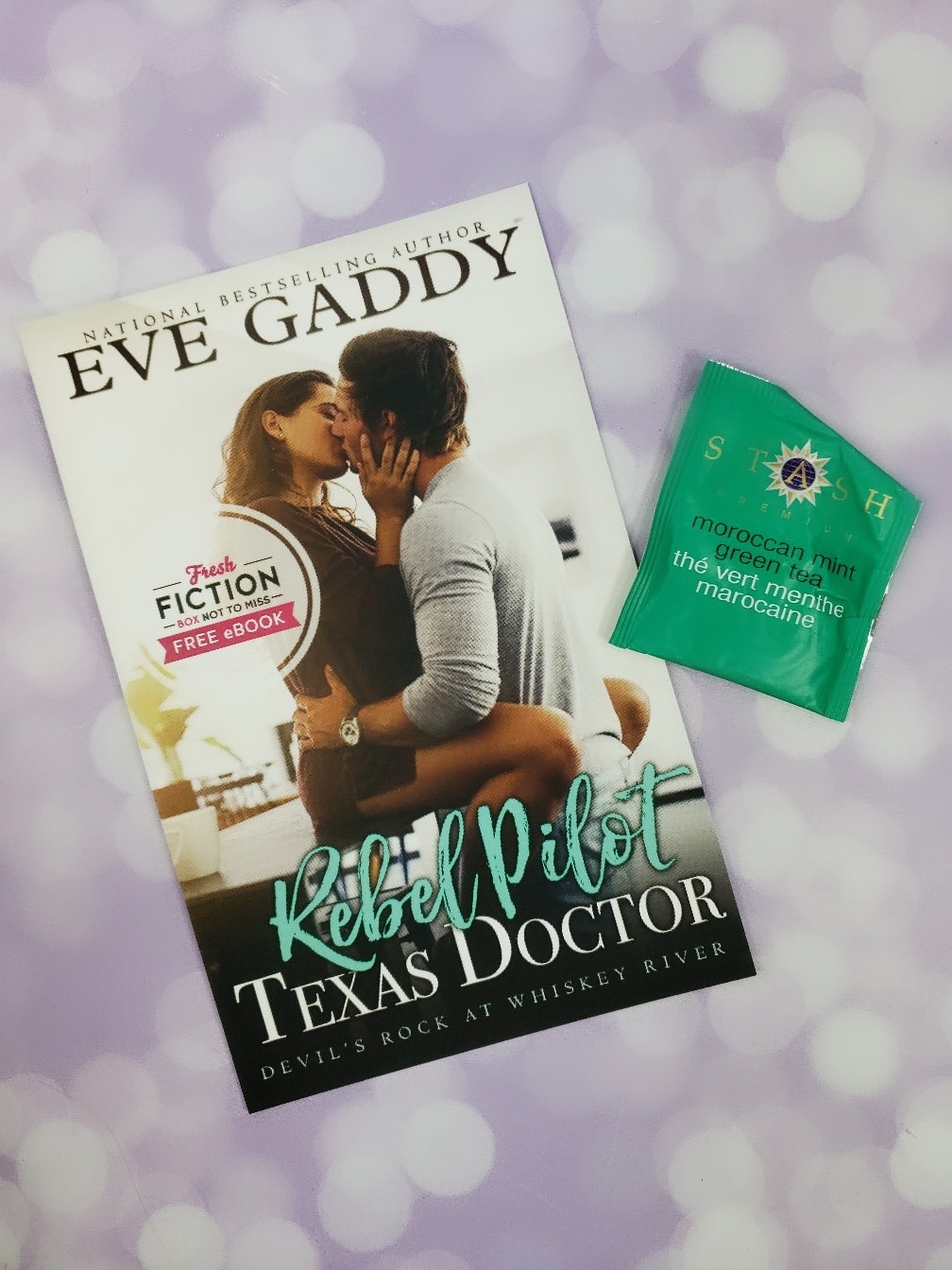 Rebel Pilot Texas Doctor by Eve Gaddy ($9.99) This month's free e-book is an exciting and heartfelt contemporary romance. The story shows that it's possible to get over trauma and to find love while healing. It's the first book in the series and I'm excited to read the other books as well!
When Dr. Tobi Robinson returns to Whiskey River, Travis Sullivan is the only person to recognize that the smokin' hot babe at the gala is actually his high school tomboy buddy. Time away has changed them both. Tobi, the prospective business major, became a doctor, while Travis, his pro baseball career ended by injury, converted his passion for flying into a charter flight business and flight school. The easy friendship they enjoyed in high school soon deepens into desire and then love. But Tobi didn't turn to medicine by chance—a horrific accident has left her unable to tolerate even approaching an airplane. As strongly as Travis draws her, Tobi isn't sure she can ever trust her heart to a pilot. Can Travis convince the woman he's discovered he can't live without that their love can conquer every trauma?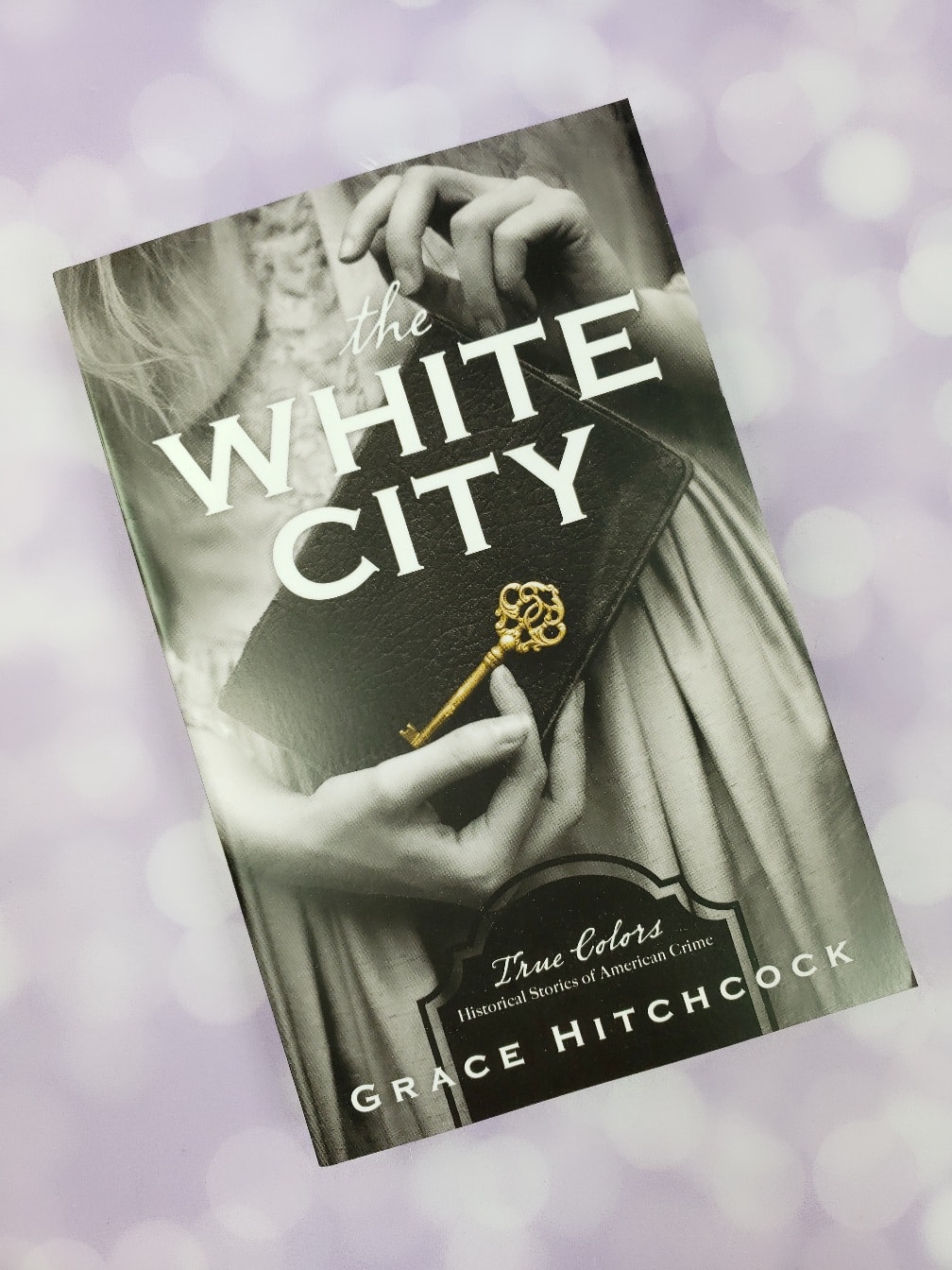 The White City by Grace Hitchcock ($9.86) It's primarily a romance novel mixed with elements of historical fiction and true crime. The novel's strength lies in the worldbuilding and the well-developed characters. Reading the book was such a pleasure!
Mysterious Disappearances Taint the Chicago World's Fair

Step into True Colors — a new series of Historical Stories of Romance and American Crime

While attending the Chicago World's Fair in 1893, Winnifred Wylde believes she witnessed a woman being kidnapped. She tries to convince her father, an inspector with the Chicago police, to look into reports of mysterious disappearances around the White City. Inspector Wylde tries to dismiss her claims as exaggeration of an overactive imagination, but he eventually concedes to letting her go undercover as secretary to the man in question—if she takes her pistol for protection and Jude Thorpe, a policeman, for bodyguard.

Will she be able to expose H. H. Holmes's illicit activity, or will Winnifred become his next victim?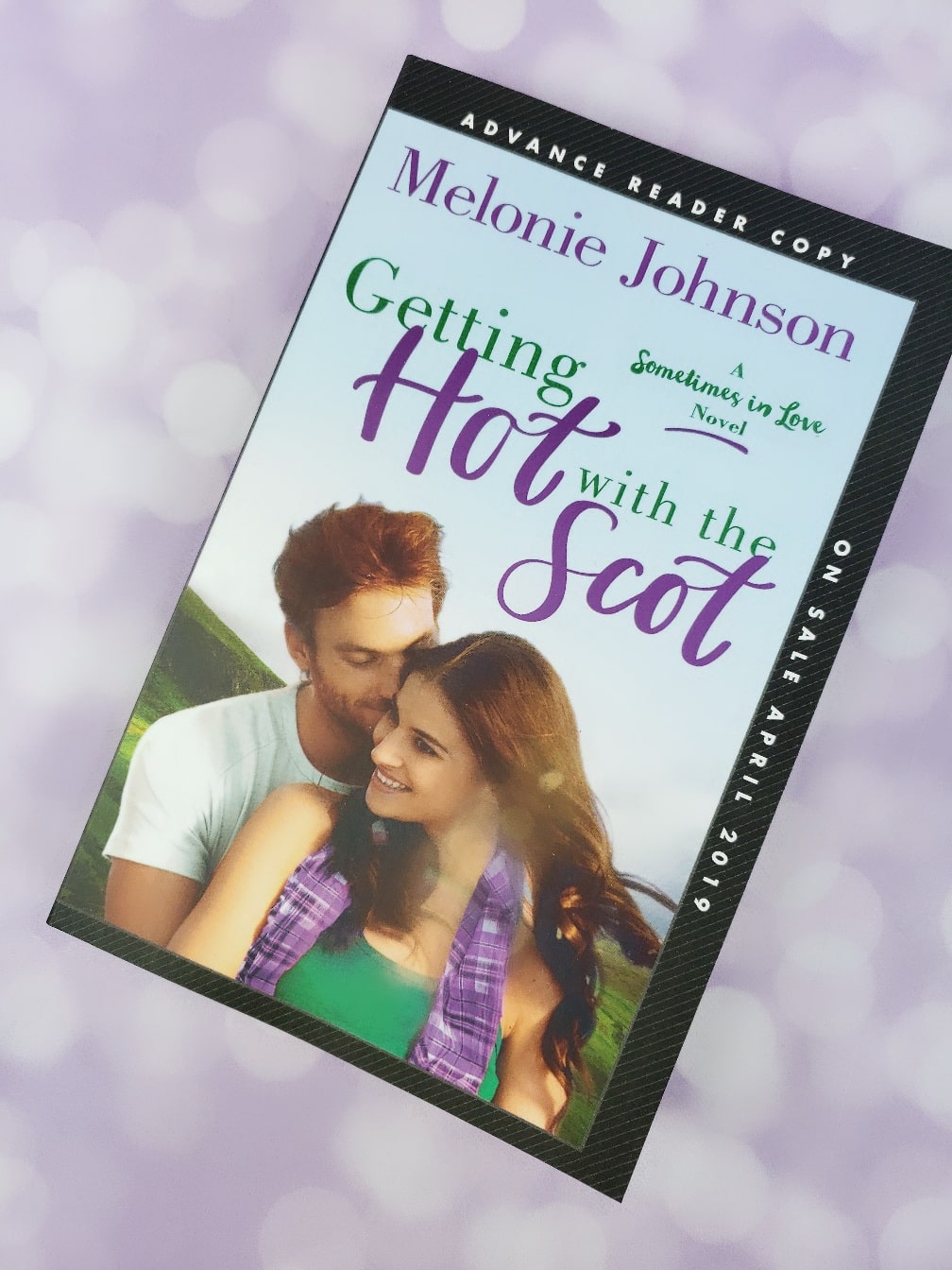 Getting Hot With The Scot by Melonie Johnson ($6.47) This is my kind of romance novel! It's heartfelt all throughout, and sexy and funny at times. Written in such a light and engaging style, I could easily feel the chemistry between the main characters Cassie and Logan. Also, I love how the story showed that opposites attract and complement each other.
"Playful, passionate, and positively unputdownable!"―New York Times bestselling author Christina Lauren

IT'S TIME TO FLIRT WITH A MAN IN A KILT

Cassie Crow, a pop-culture reporter for a TV talk show, is focused on becoming a "serious" journalist. But when she stumbles into a kilted Highlander with a killer accent, Cassie decides that taking one night off from work and spending it with a sexy Scot couldn't hurt. . .

Logan Reid has built a career on his charm, hosting a series of off-the-wall hijinks on the Web. But when the Scottish prankster meets the all-American, equal parts intelligent and irresistible Cassie, Logan realizes that one night of fun won't be enough. Could it be that this career-focused, commitment-phobic couple is finally ready to take a chance at true and lasting love?

"Witty, sexy, and oh-so-fun. . .Melonie Johnson is an addictive new voice in contemporary romance." ―New York Times and USA Today bestselling author Julie Ann Walker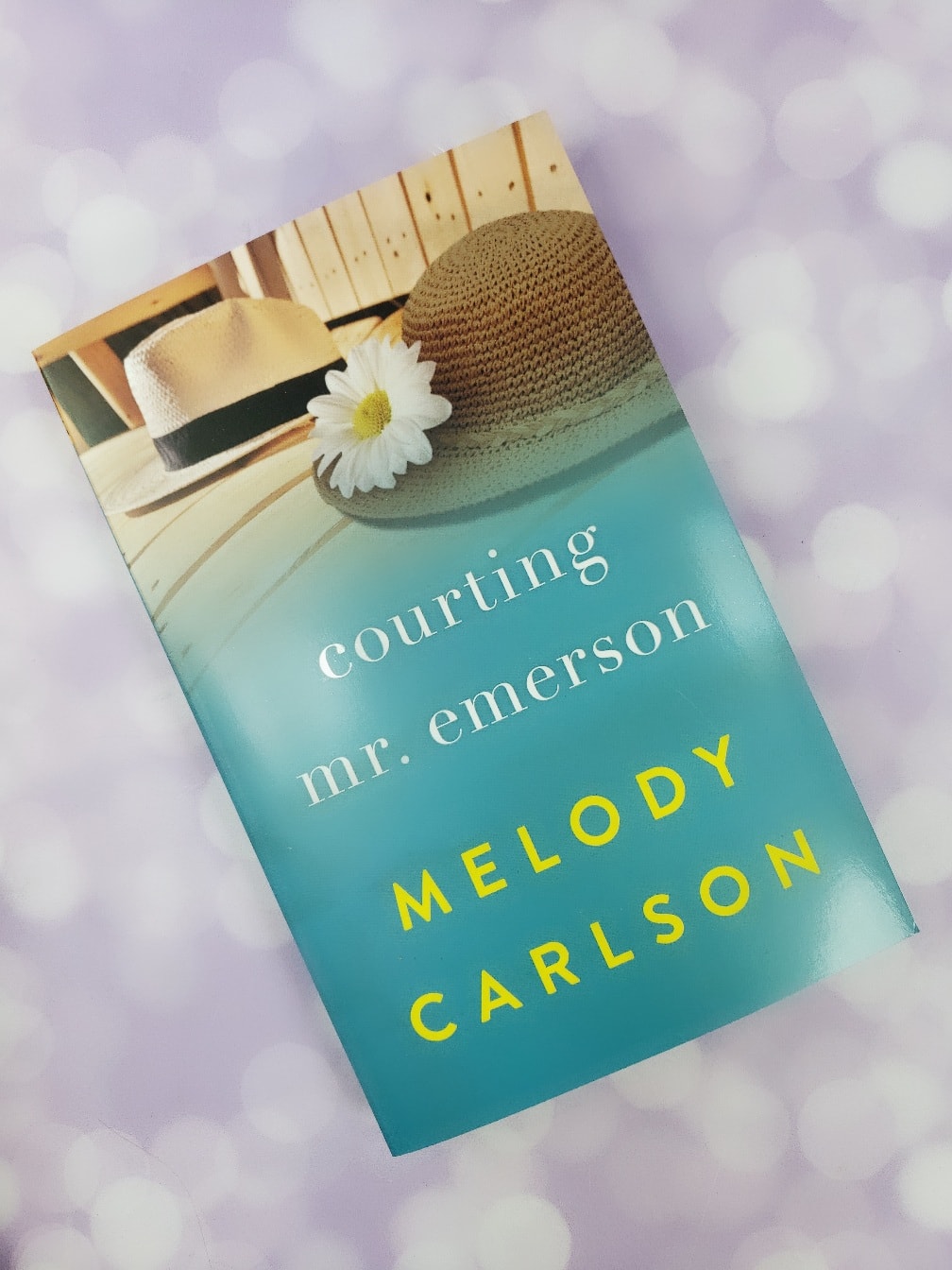 Courting Mr. Emerson by Melody Carlson ($12.61) If you're looking for a romance read with Christian values, this one is for you. It's filled with wonderfully detailed observations and a lot of life lessons. The characters are endearing and it was such a delight to see them progress and grow.
When the fun-loving and spontaneous artist Willow West meets buttoned-up, retired English teacher George Emerson, it's not exactly love at first sight. Though she does find the obsessive-compulsive man intriguing. Making it her mission to get him to loosen up and embrace life, she embarks on what seems like a lost cause–and finds herself falling for him in the process.

A confirmed bachelor, George vacillates between irritation and attraction whenever Willow is around–which to him seems like all too often. He's not interested in expanding his horizons or making new friends; it just hurts too much when you lose them.

But as the summer progresses, George feels his defenses crumbling. The question is, will his change of heart be too late for Willow?

With her signature heart and touches of humor, fan favorite Melody Carlson pens a story of two delightfully eccentric characters who get a second chance at life and love.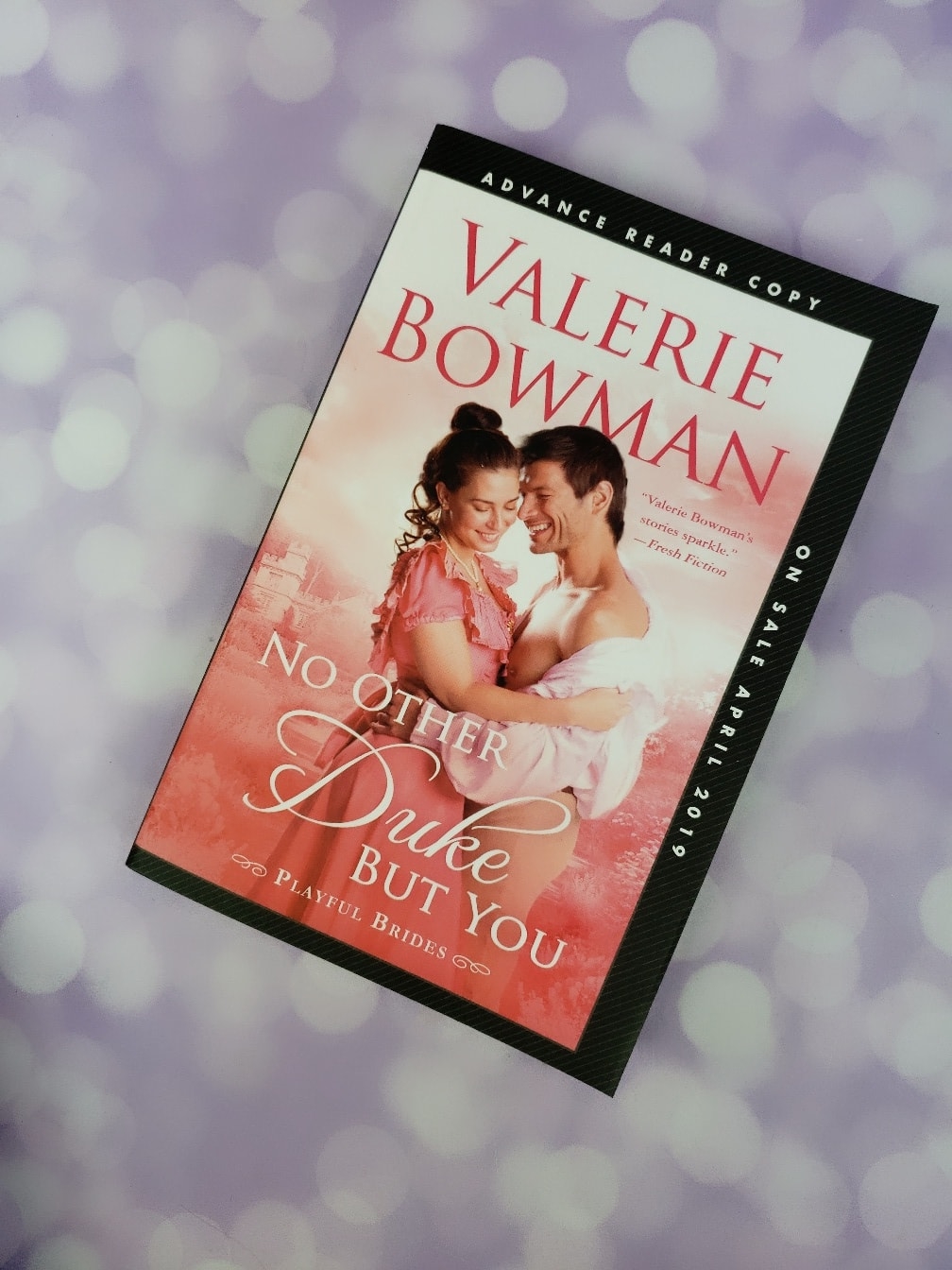 No Other Duke But You by Valerie Bowman ($6.47) What a charming tale of friends turning into lovers! I love the characters so much — Delilah is imperfect yet endearing, Thomas is so nice and caring, and there were a bunch of side characters that added to the overall fun and charm of the story. It's the 11th and last book in the series, and although I've enjoyed reading it, I think it would have been better if I was able to read the earlier books.
A lady with a love potion. A Duke who takes it by mistake. Romance and mischief ensues when plans go awry in No Other Duke But You by Valerie Bowman.

SINGLE LADY SEEKS DUKE

Lady Delilah Montebank has her marital sights set on the Duke of Branville. There's just one problem: he barely knows she exists. But no matter, she's got a plan to win him over with her charm, her wit―and perhaps the love potion she has in her possession wouldn't hurt her cause…

Lord Thomas Hobbs, Duke of Huntley, thinks his best friend Delilah's quest to become a duchess is ridiculous. He's always said he'd rather give up all the brandy in London than commit to one person for life. Besides, he knows that Delilah's love potion can't possibly win over Branville…since she accidentally gave it to him instead. But perhaps this is the excuse he needs to show her he's always loved her…

Delilah can't believe she gave the potion to the wrong duke. Then again, Delilah could do a lot worse than win the hand of her handsome best friend. Could it be that the right duke has been before her eyes all along?
It's another great selection of romance reads from Fresh Fiction! I loved everything and, as usual, my only complaint is that they still keep on sending books from the middle of a series. Sometimes, no matter how amazingly written they are, you'll only be able to get a full understanding of the world the author built by reading the first books. Anyway, I'm still looking forward to the future boxes from this subscription! I hope they keep on improving!
What did you think of this month's book selection?
Visit Fresh Fiction Not To Miss to subscribe or find out more!