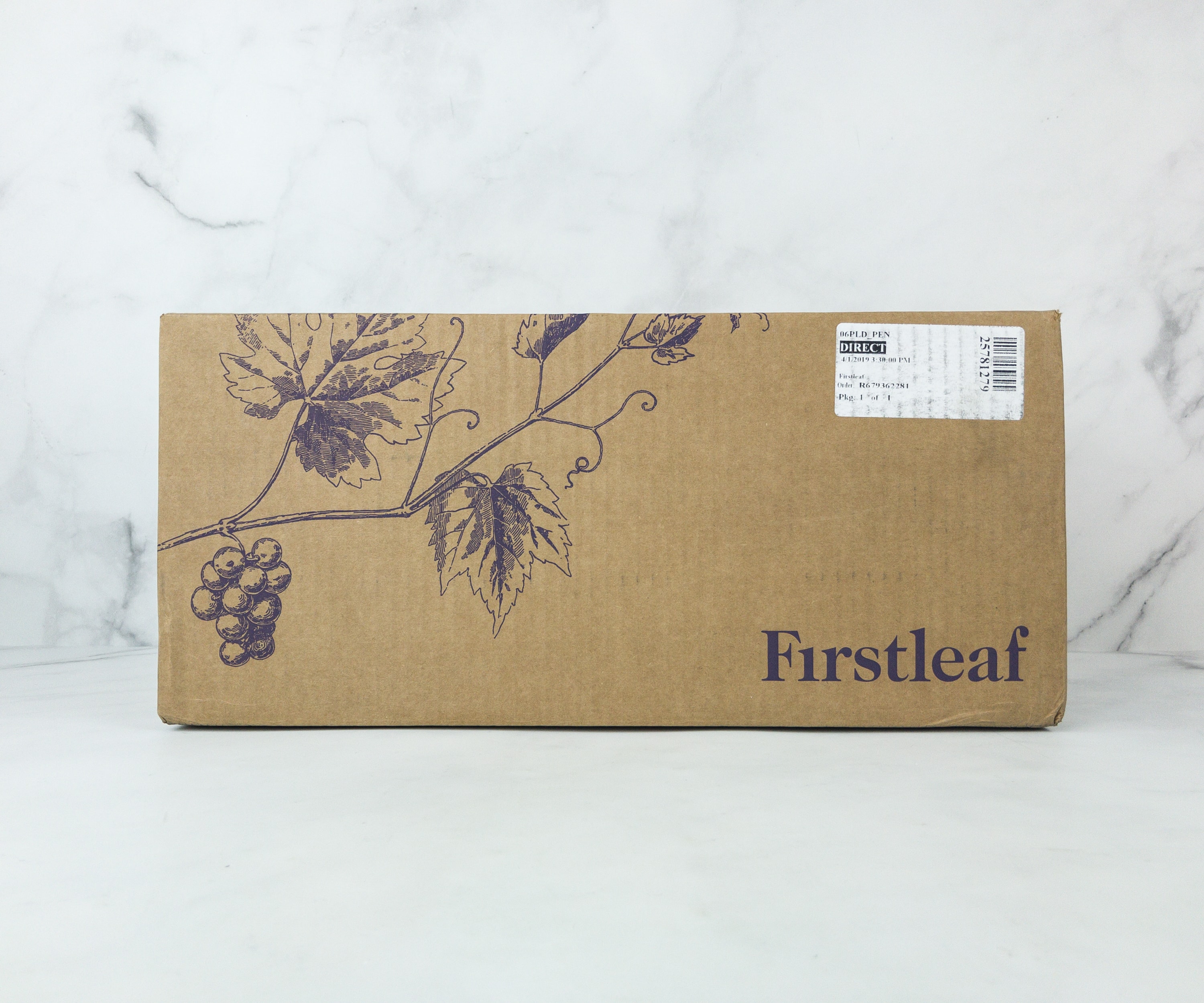 Firstleaf is a wine club subscription that aims to discover your exact wine preferences and ship you that wine. A member's first shipment will be an introductory pack containing 6 bottles of wine. It will be curated based on a few simple questions that you will answer upon sign up. If you rate wines after you receive your box, they'll use their proprietary algorithm to target your exact preferences, getting better and better with every box.
DEAL: The introductory order with 6 bottles of wine is priced at $39.95 + tax and has free shipping, while future boxes will contain 6 bottles for $79.98 + $9.95 shipping and tax. No coupon needed, just use this link to subscribe.
Once you receive your first shipment, you can log into your account and rate the wines in the Previous Boxes section. The more wines you rate, the more closely they can match future shipments to your tastes. Instead of sorting you into broad categories, Firstleaf performs a chemical analysis of all their wines, and uses your ratings to narrow down your predicted reactions to each flavor component.
The wine bottles arrived in perfect condition.
This sealed envelope contains a variety of cards about this month's featured wines.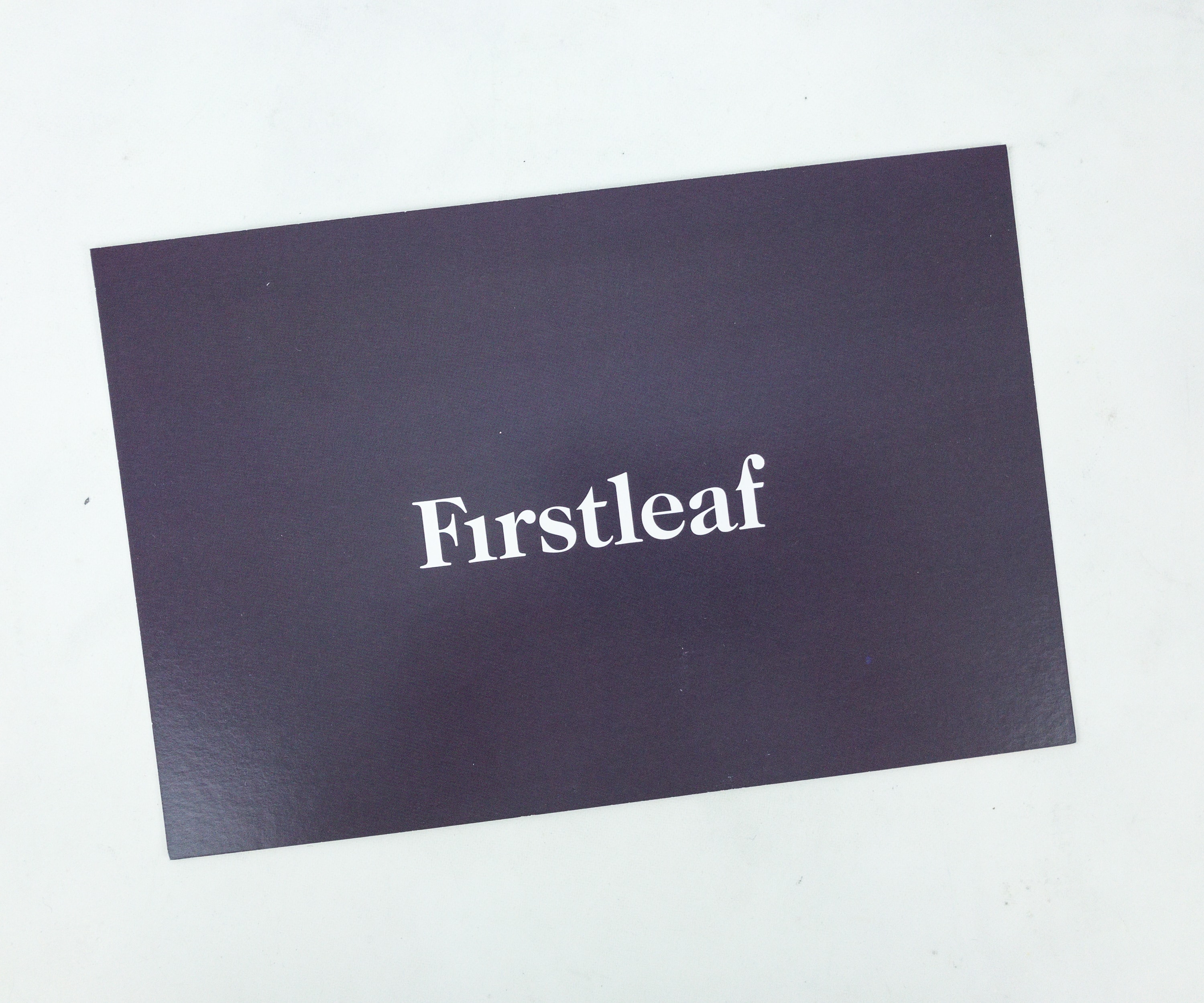 The card looks so simple yet very informative.
On this card, we are reminded to check our email for any updates from Firstleaf!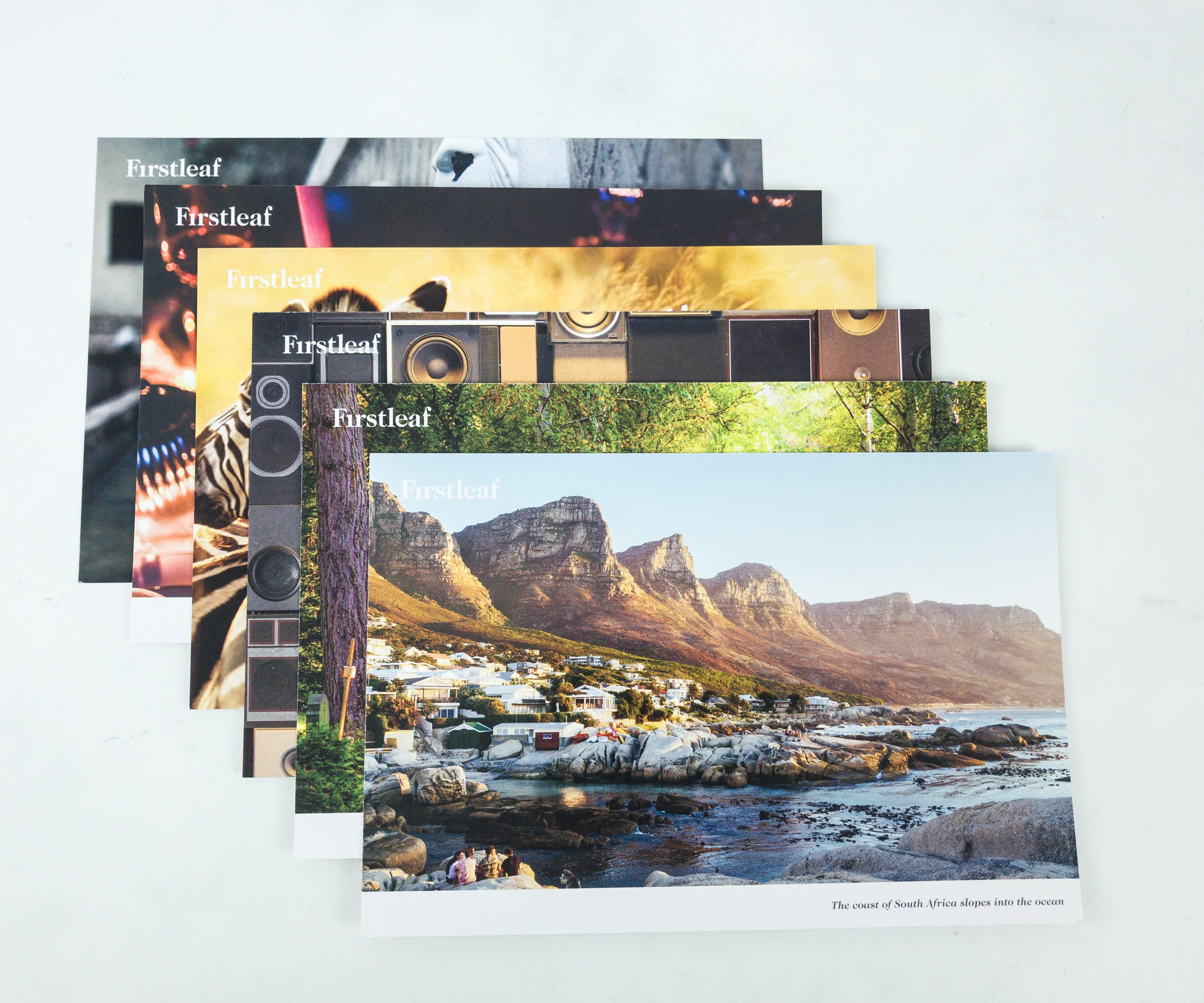 Each card contains a picture of great scenery.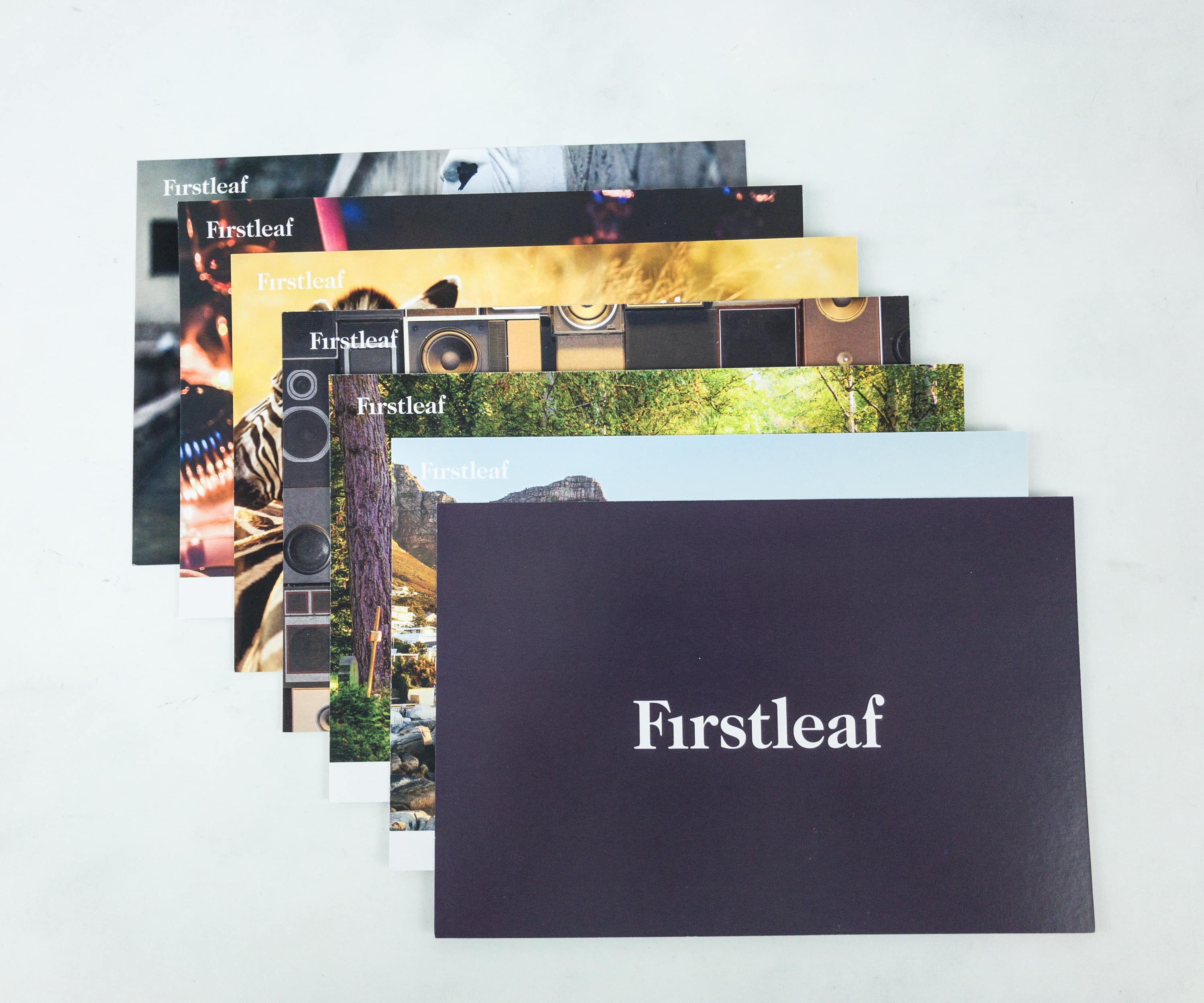 Each bottle of wine has its own corresponding information card.
Everything in my box!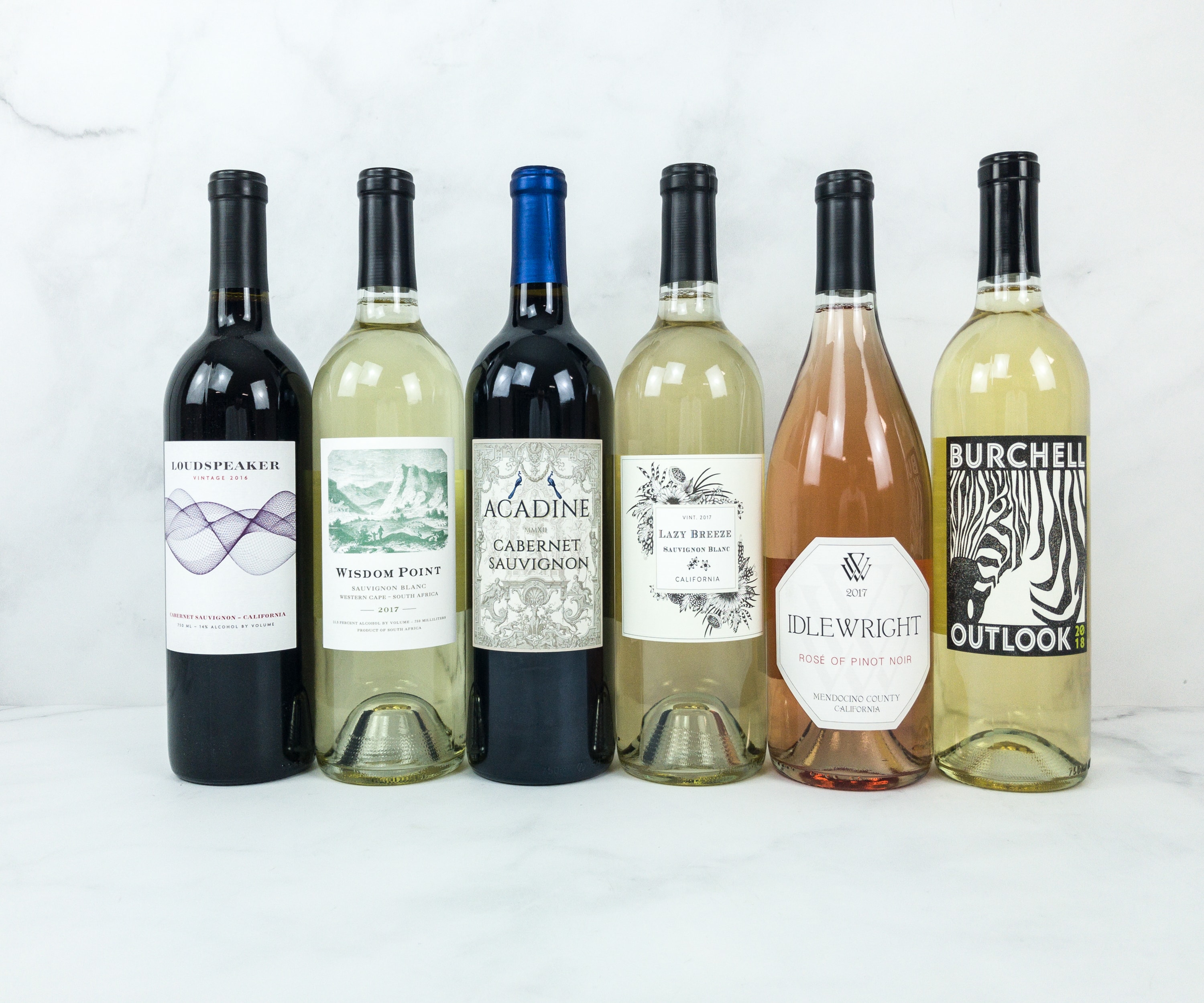 We got 2 red wines and 4 white wines.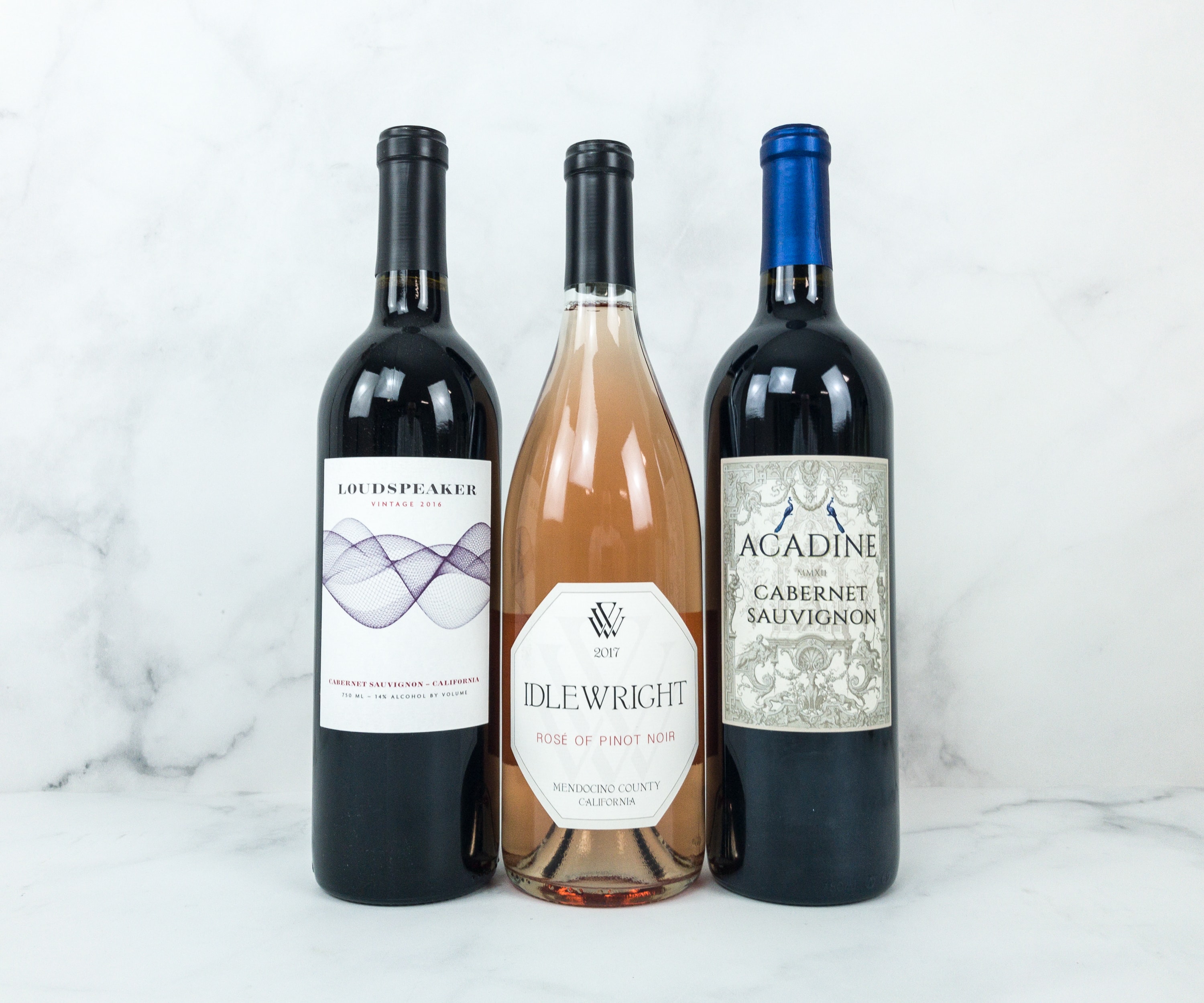 The first three bottles are California wines!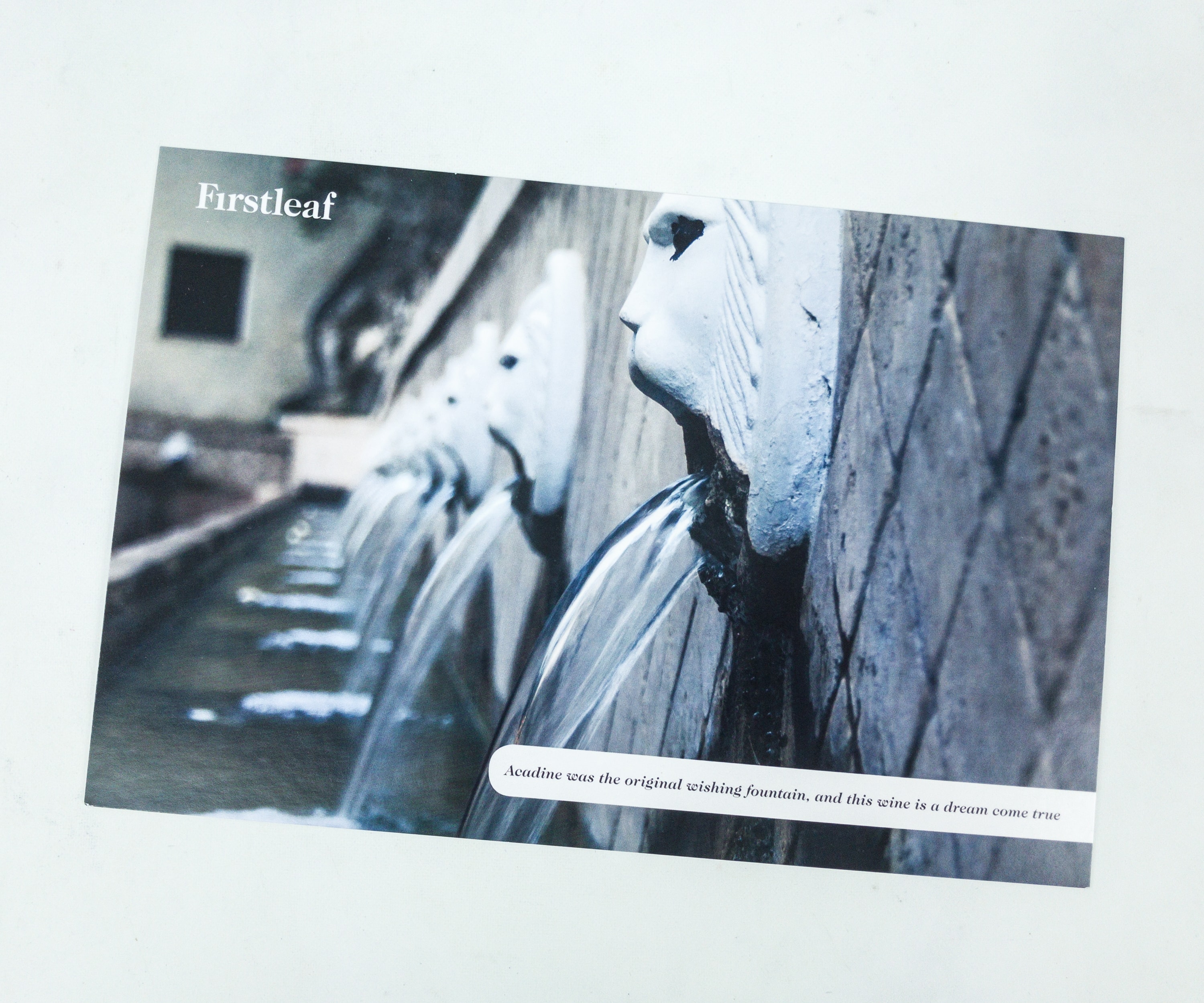 Featured in this card is the picture of Acadine, the original wishing fountain from ancient Greek mythology.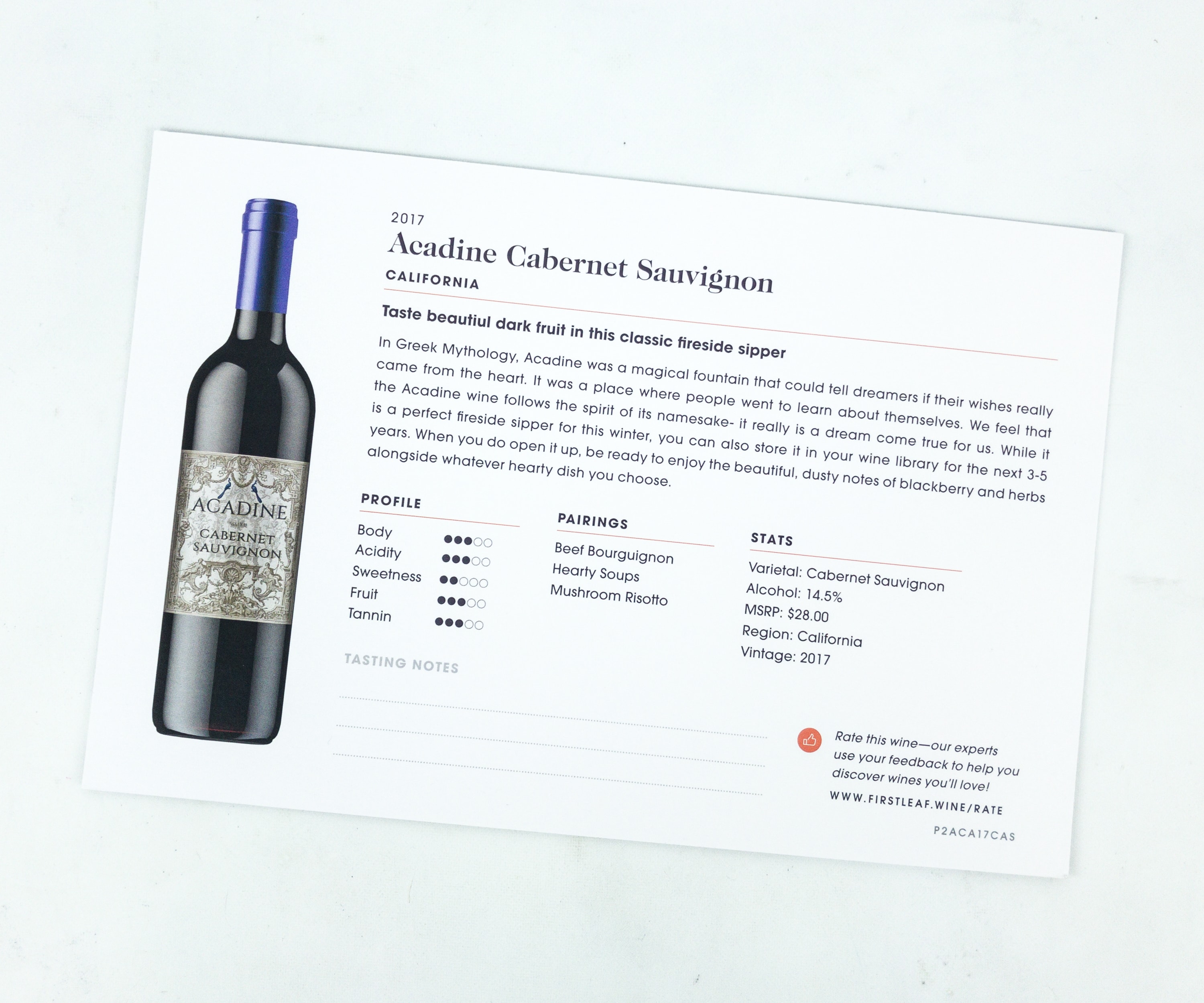 2017 Acadine Cabernet Sauvignon California ($23)
Taste beautiful dark fruit in this classic fireside sipper. In Greek Mythology, Acadine was a magical fountain that could tell dreamers if their wishes really came from the heart. It was a place where people went to learn about themselves. We feel that the Acadine wine follows the spirit of its namesake- it really is a dream come true for us. While it is a perfect fireside sipper for this winter, you can also store it in your wine library for the next 3-5 years. When you do open it up, be ready to enjoy the beautiful, dusty notes of blackberry and herbs alongside whatever hearty dish you choose. Judges love this wine too. It took home a bronze medal at the 2018 Harvest Challenge and the 2019 San Francisco Chronicle Wine Competition.
Acadine Cabernet Sauvignon is an award-winning medium-bodied red wine that features a well-balanced taste of fruity, sweetness, and acidity packed with beautiful dusty notes of blackberry, oaks, herbs, and spices.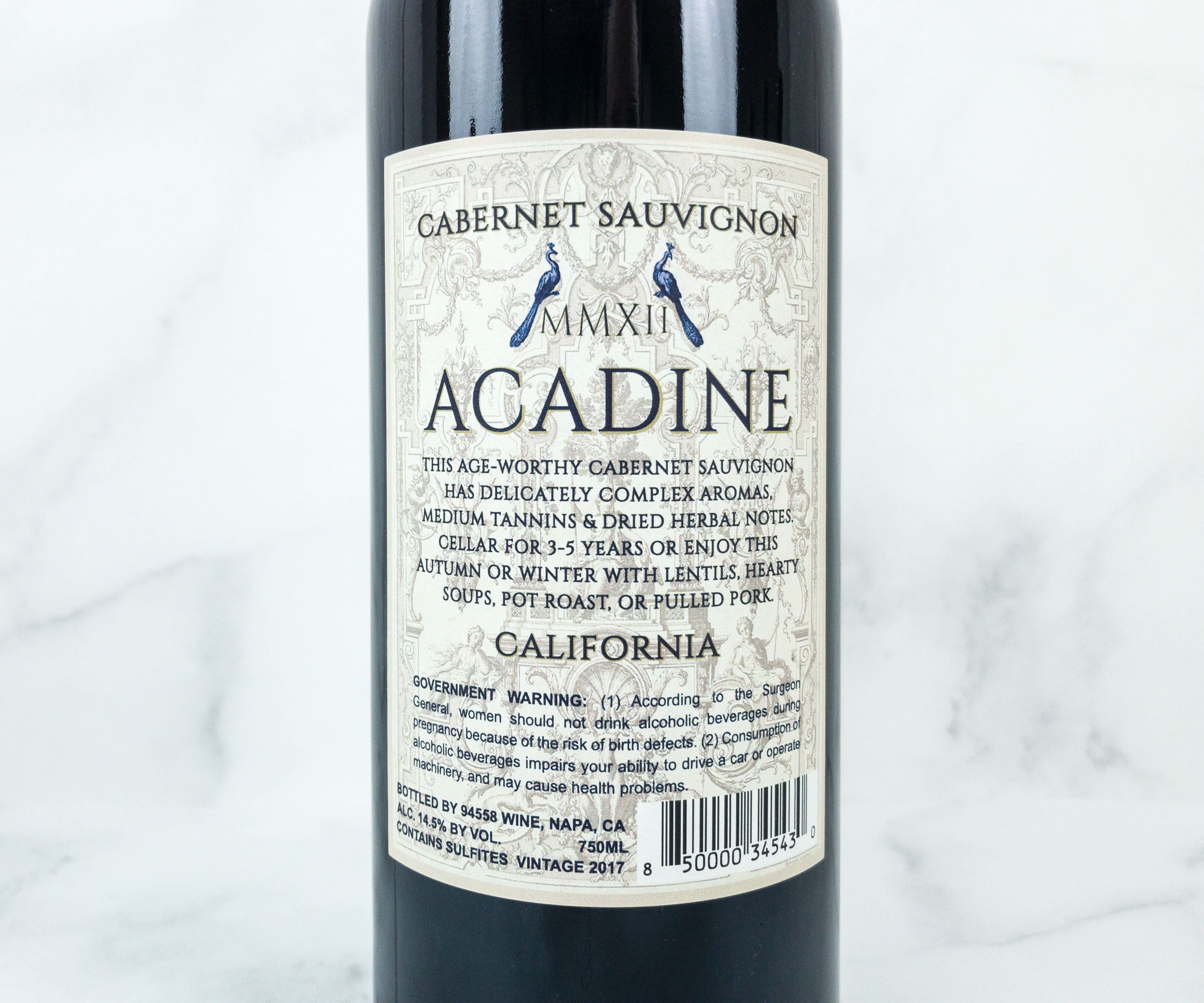 According to the card, this wine pairs well with mushroom risotto, hearty soups, and beef bourguignon.
The second featured wine has something to do with the roses and rose.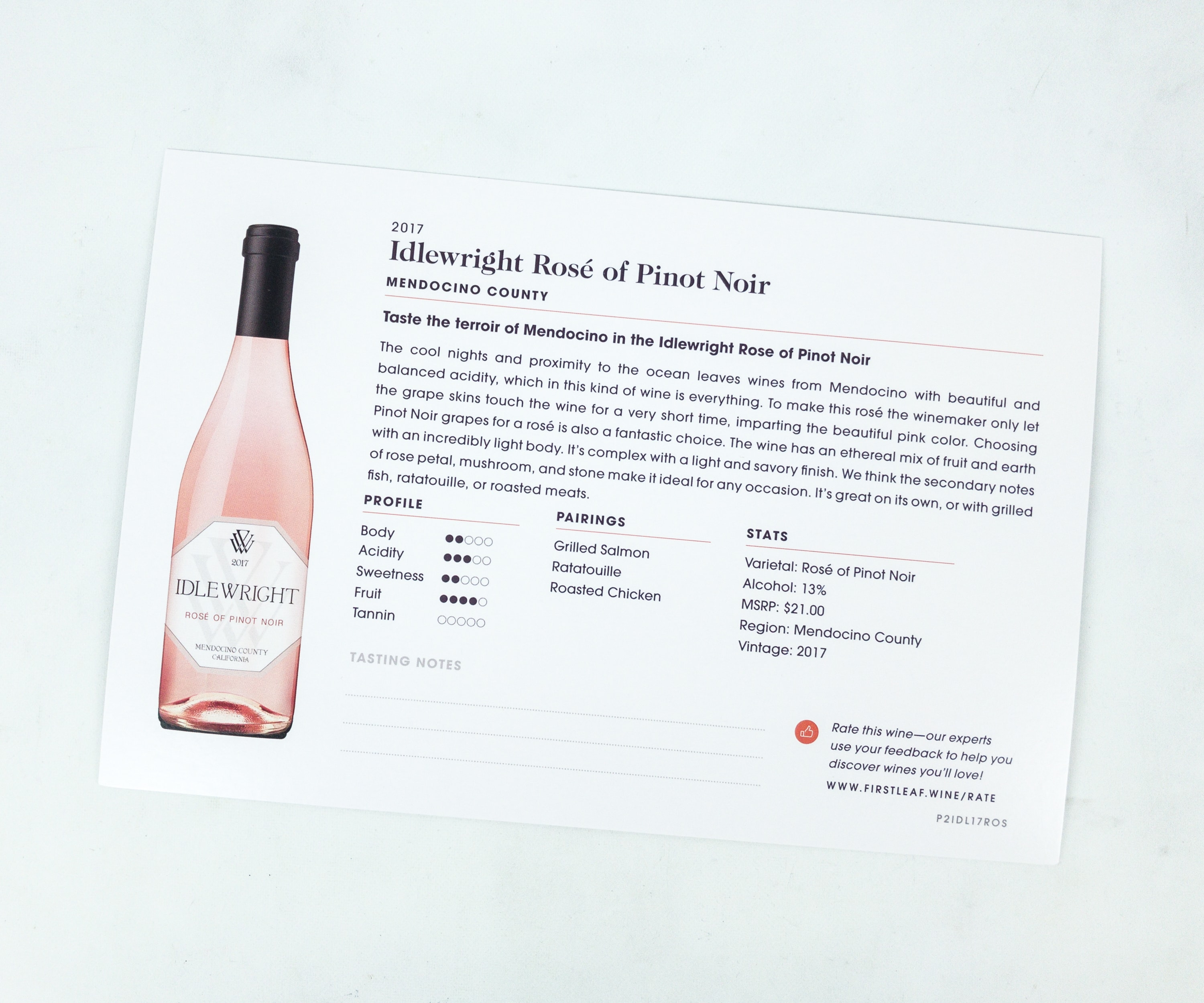 2017 Idlewright Rose of Pinot Noir ($16.80)
Taste the terroir of Mendocino in the Idlewright Rose of Pinot Noir. The cool nights and proximity to the ocean leaves wines from Mendocino with beautiful and balanced acidity, which in this kind of wine is everything. To make this rose the winemaker only let the grape skins touch the wine for a very short time, imparting the beautiful pink color. Choosing Pinot Noir grapes for a rose is also a fantastic choice. The wine has an ethereal mix of fruit and earth with an incredibly light body. It's complex with a light and savory finish. We think the secondary notes of rose petal, mushroom, and stone make it ideal for any occasion. It's great on its own, or with grilled fish, ratatouille, or roasted meats.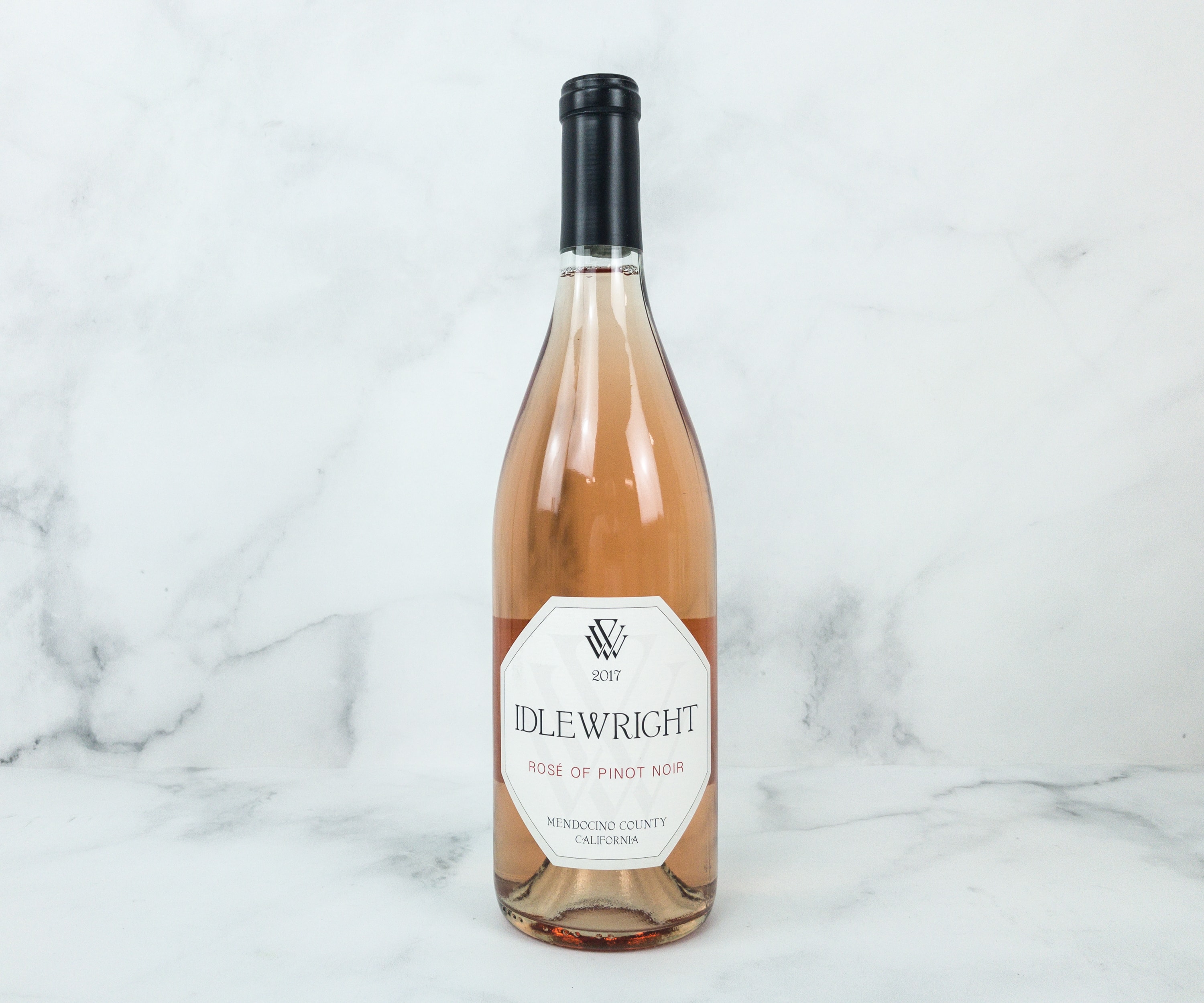 It's a fruity, light-bodied, pink-colored wine with fresh, vibrant aromas and flavors of strawberry, white peach, and jasmine. This wine has fresh acidity and a delicious, lasting juicy finish. NAILED IT!
It's the perfect wine to drink with grilled salmon, ratatouille, and roasted chicken.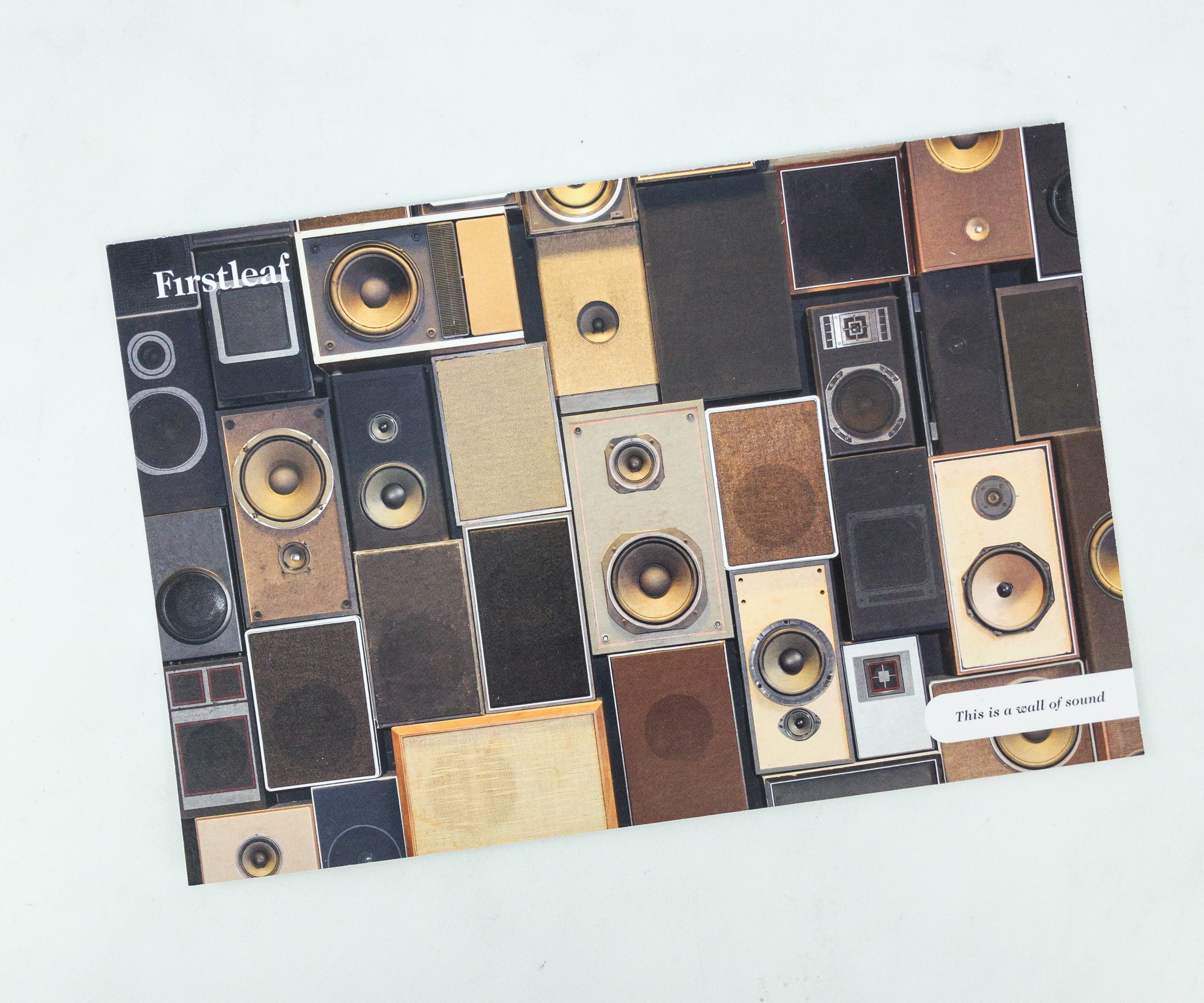 Featured in this card is a bundle of speakers.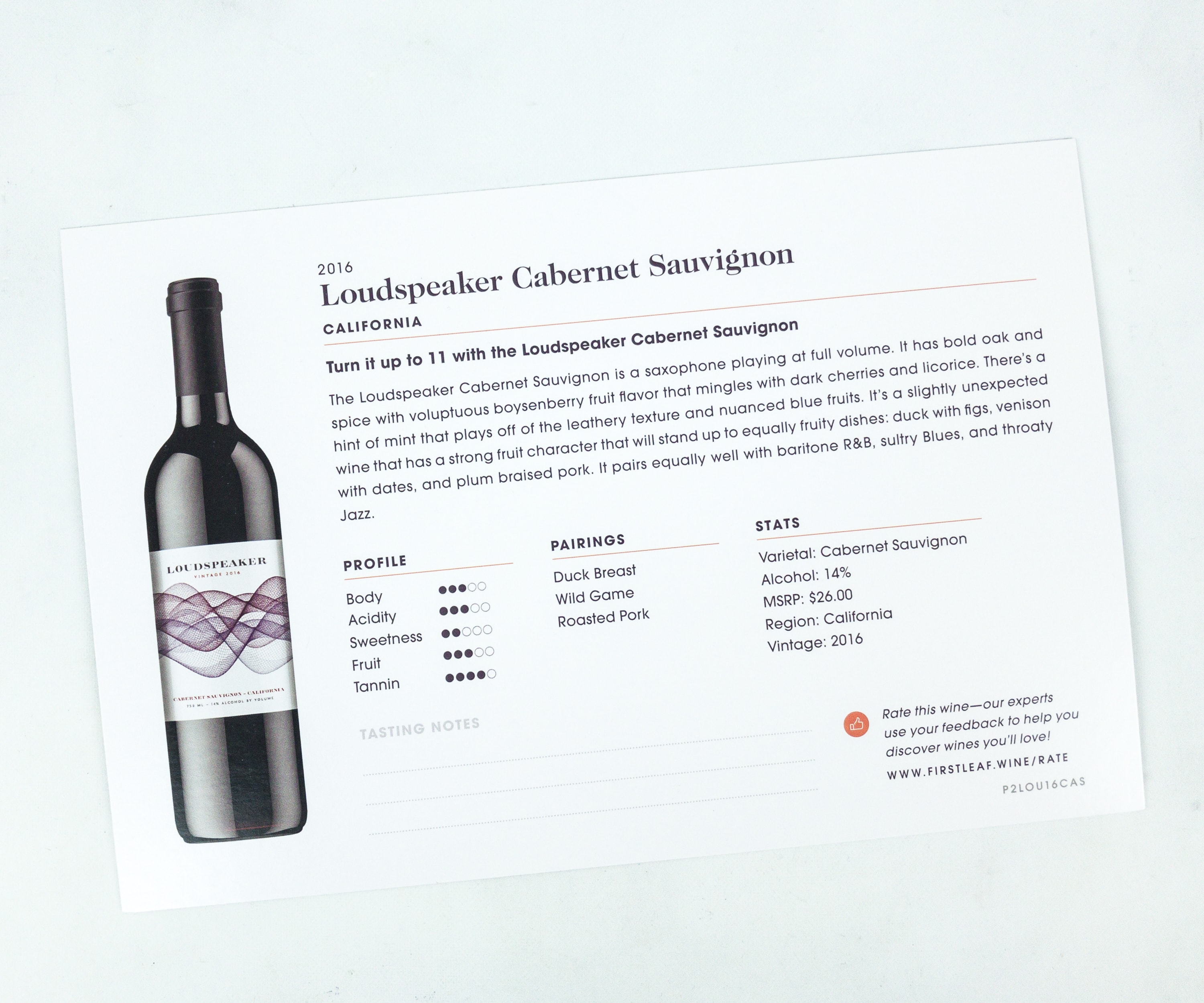 2016 Loudspeaker Cabernet Sauvignon ($21)
Turn it up to 11 with the Loudspeaker Cabernet Sauvignon. The Loudspeaker Cabernet Sauvignon is a saxophone playing at full volume. It has bold oak and spice with voluptuous boysenberry fruit flavor that mingles with dark cherries and licorice. There's a hint of mint that plays off of the leathery texture and nuanced blue fruits. It's a slightly unexpected wine that has a strong fruit character that will stand up to equally fruity dishes: duck with figs, venison with dates, and plum braised pork. It pairs equally well with baritone R&B, sultry Blues, and throaty Jazz. Judges love this wine too. It took home a Gold medal at the 2019 Texas International Wine Competition.
It's a very polished wine which features a deep ruby color and an intense fruity taste. There are concentrated notes of blueberry, layers of vanilla and mocha, and a little kick of ripe tannins, providing a textured mouthfeel!
This wine is best paired with rich meat, roasted pork loin, wild game, duck breast, or a plum braised pork.
The next three bottles are white wines from California and South Africa, respectively!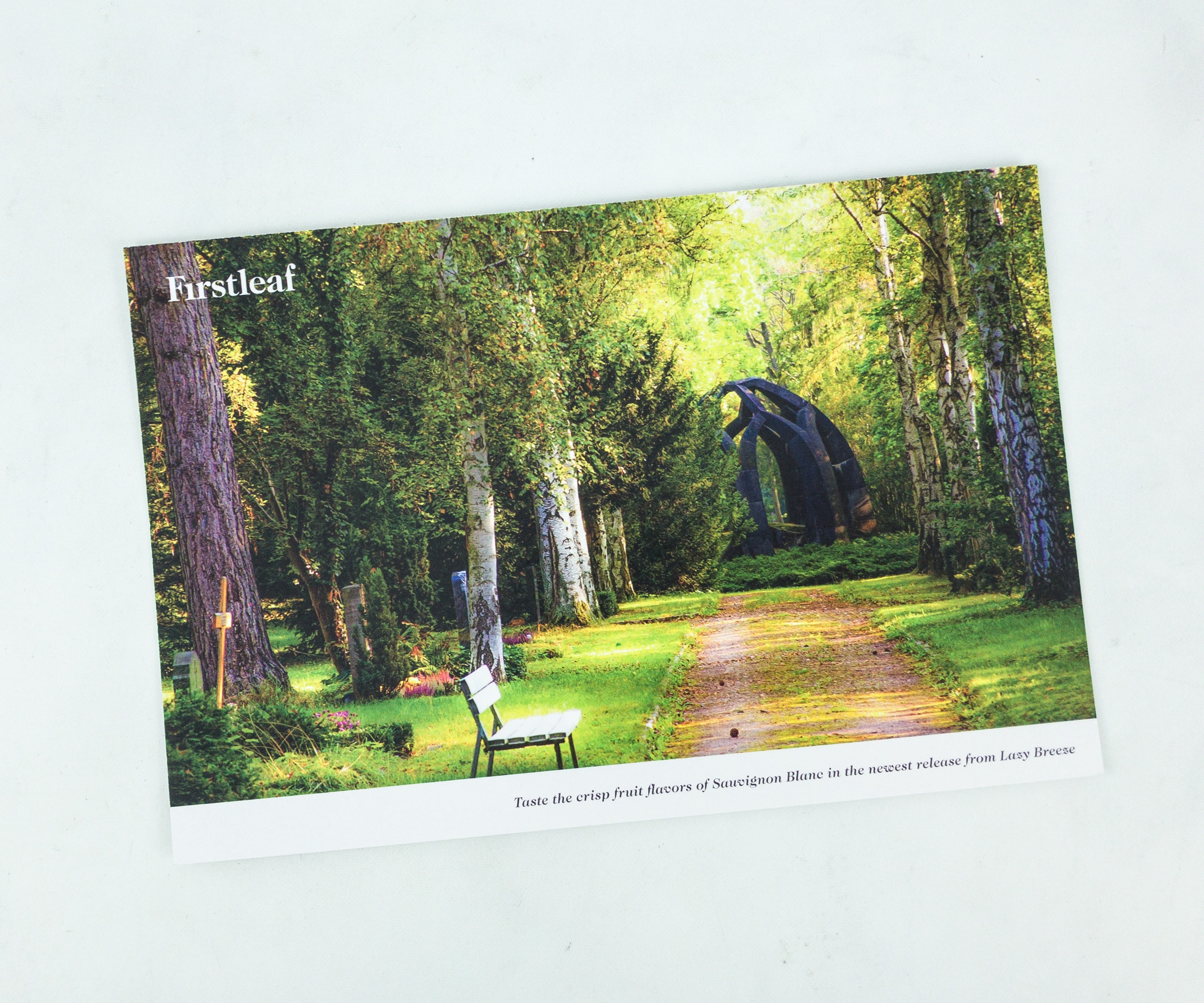 This card features a beautiful and refreshing photo of nature.
2017 Lazy Breeze Sauvignon Blanc ($17.10)
Taste the crisp fruit flavors of Sauvignon Blanc in the Lazy Breeze. This white wine is the perfect pairing for a crisp fall day, your favorite book, and the fading sun. Our experts have been gearing up for the changing season and are getting in as many hours spent outside as they can. This youthful and vibrant white is the ideal accompaniment to any outdoor afternoon. We especially love the fruit flavors and aromas that jump out of the glass. Try pairing this wine with fresh dishes: freshly picked vegetables, roasted chicken, and even homemade pasta. Judges love it too! It took home a Double Gold medal at the 2019 San Francisco Chronicle Wine Competition and a Silver medal at the 2018 Harvest Challenge.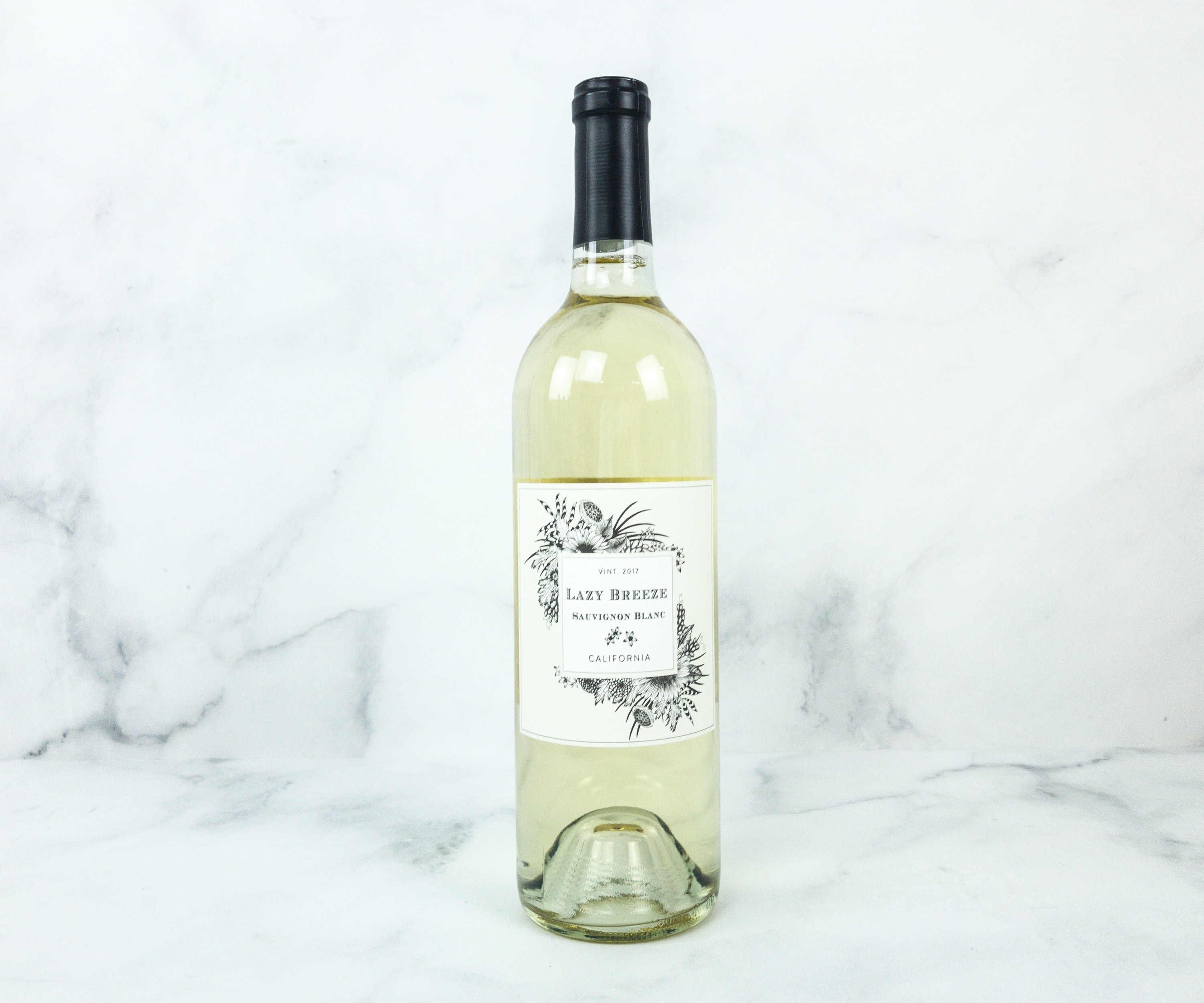 It's a highly spirited wine that features a lime, lemon, and other tropical fruit notes. Every sip is crisp and vibrant, making it an easy favorite.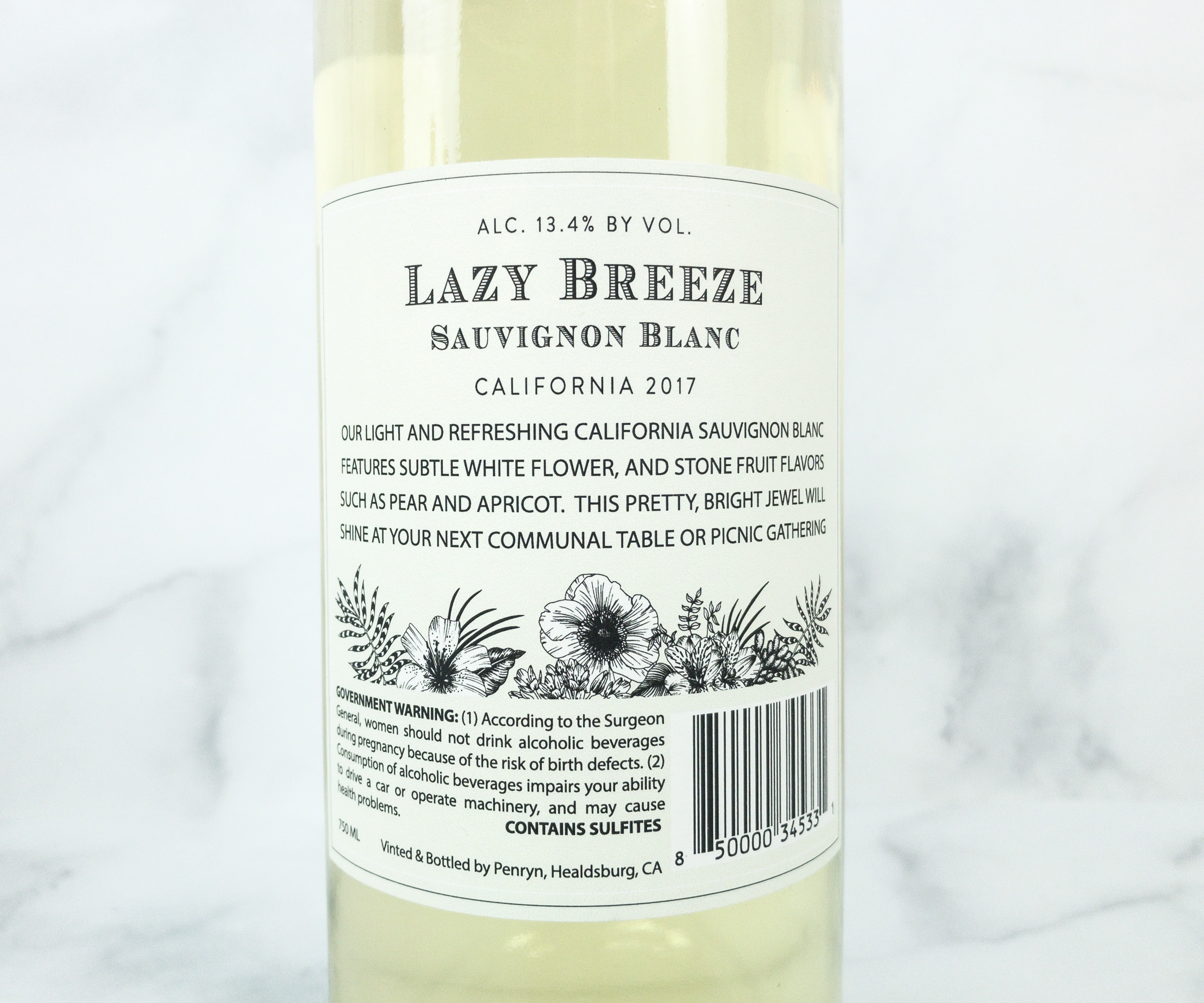 Lazy Breeze is definitely one of the most ideal wine to drink when you want to have a little peaceful time for yourself and works really well with fresh pasta, roasted vegetable, and roasted chicken!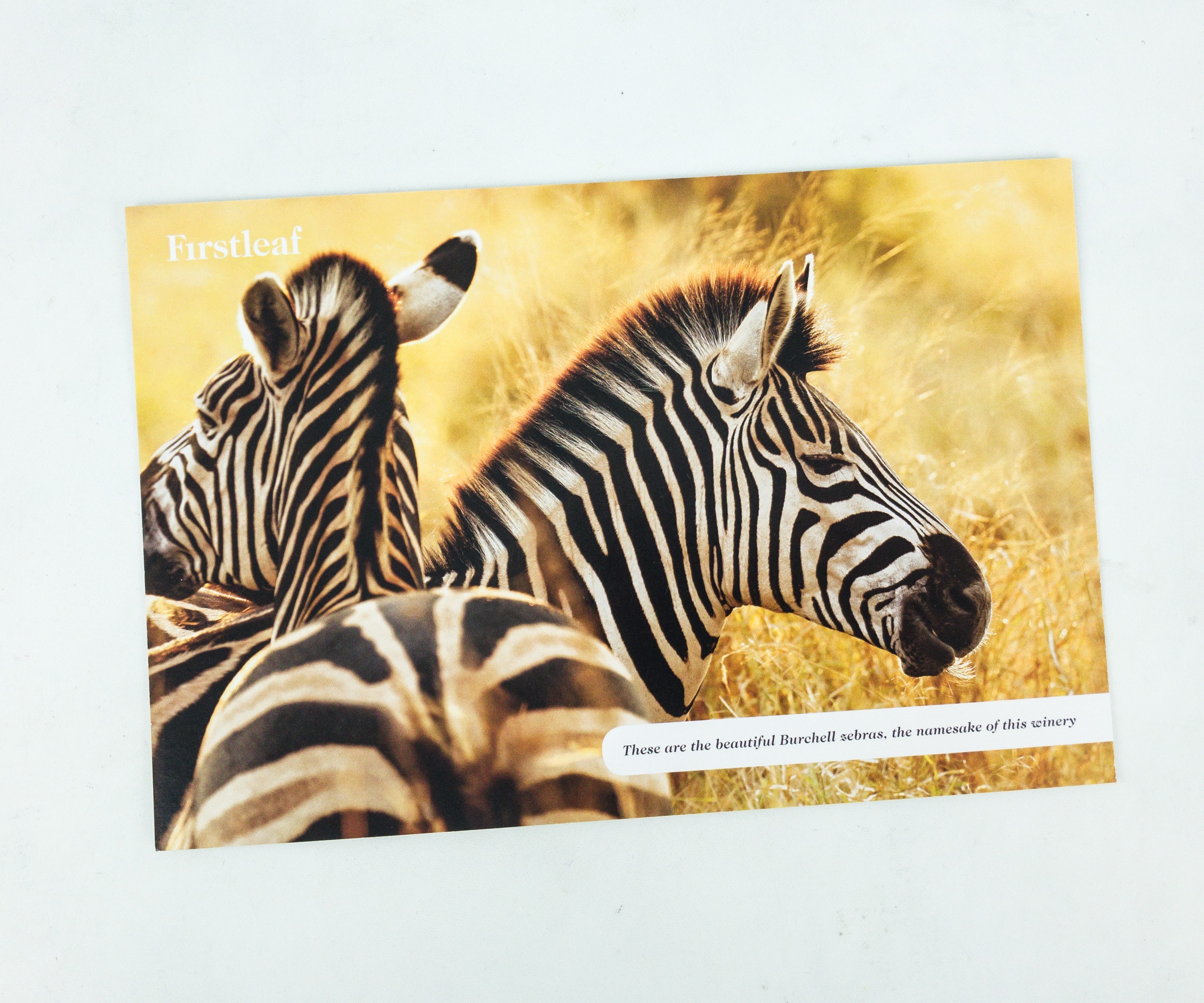 Featured in this card is a pair of beautiful Burchell zebras.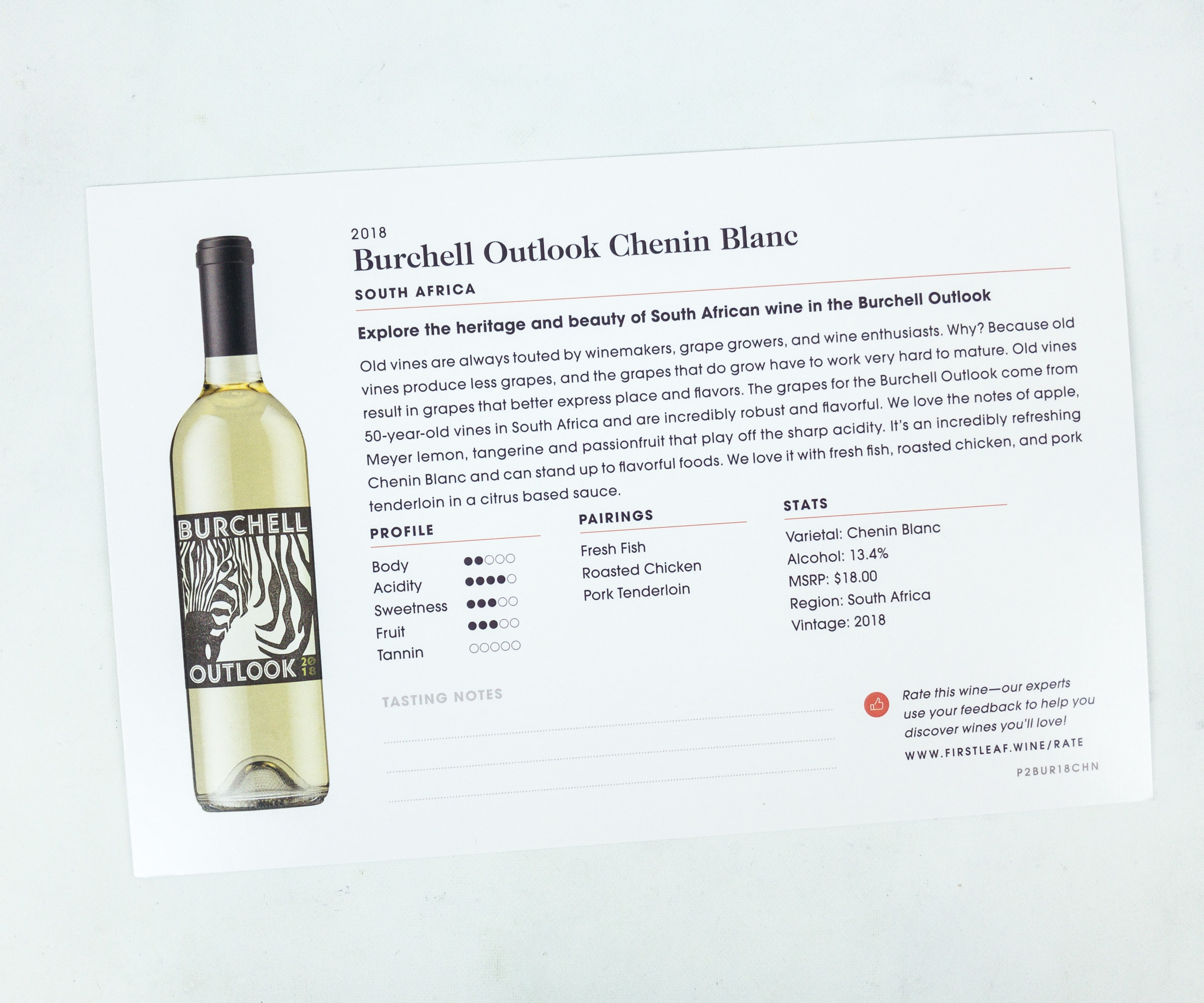 2018 Burchell Outlook Chenin Blanc ($17)
Burchell Outlook Chenin Blanc. Old vines are always touted by winemakers, grape growers, and wine enthusiasts. Why? Because old vines produce fewer grapes, and the grapes that do grow have to work very hard to mature. Old vines result in grapes that better express place and flavors. The grapes for the Burchell Outlook come from 50-year-old vines in South Africa and are incredibly robust and flavorful. We love the notes of apple, Meyer lemon, tangerine and passionfruit that play off the sharp acidity. It's an incredibly refreshing Chenin Blanc and can stand up to flavorful foods. We love it with fresh fish, roasted chicken, and pork tenderloin in a citrus-based sauce.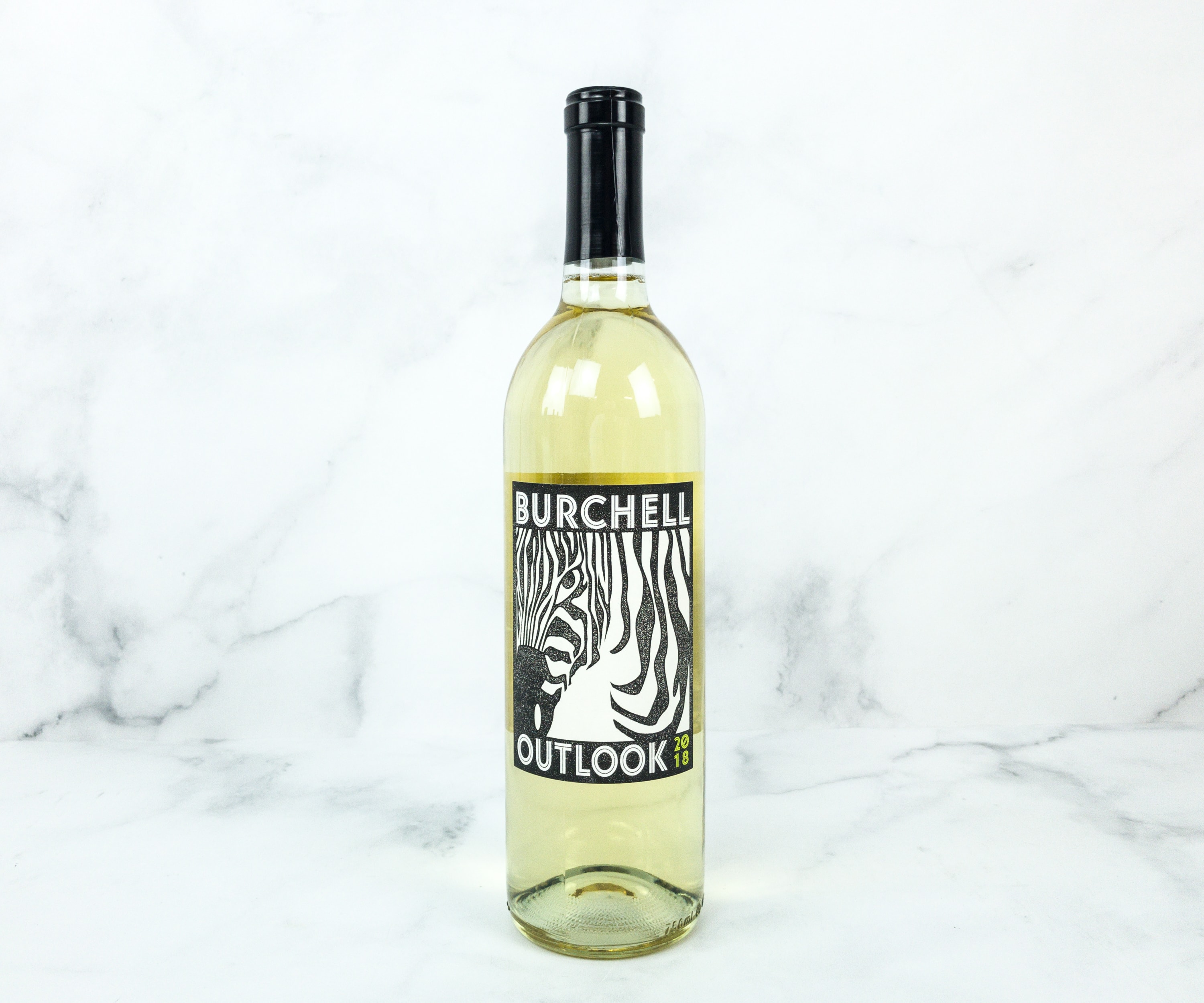 This superior South African wine has sweet, luscious notes of green apple and oranges with a sharp, refreshing acidity.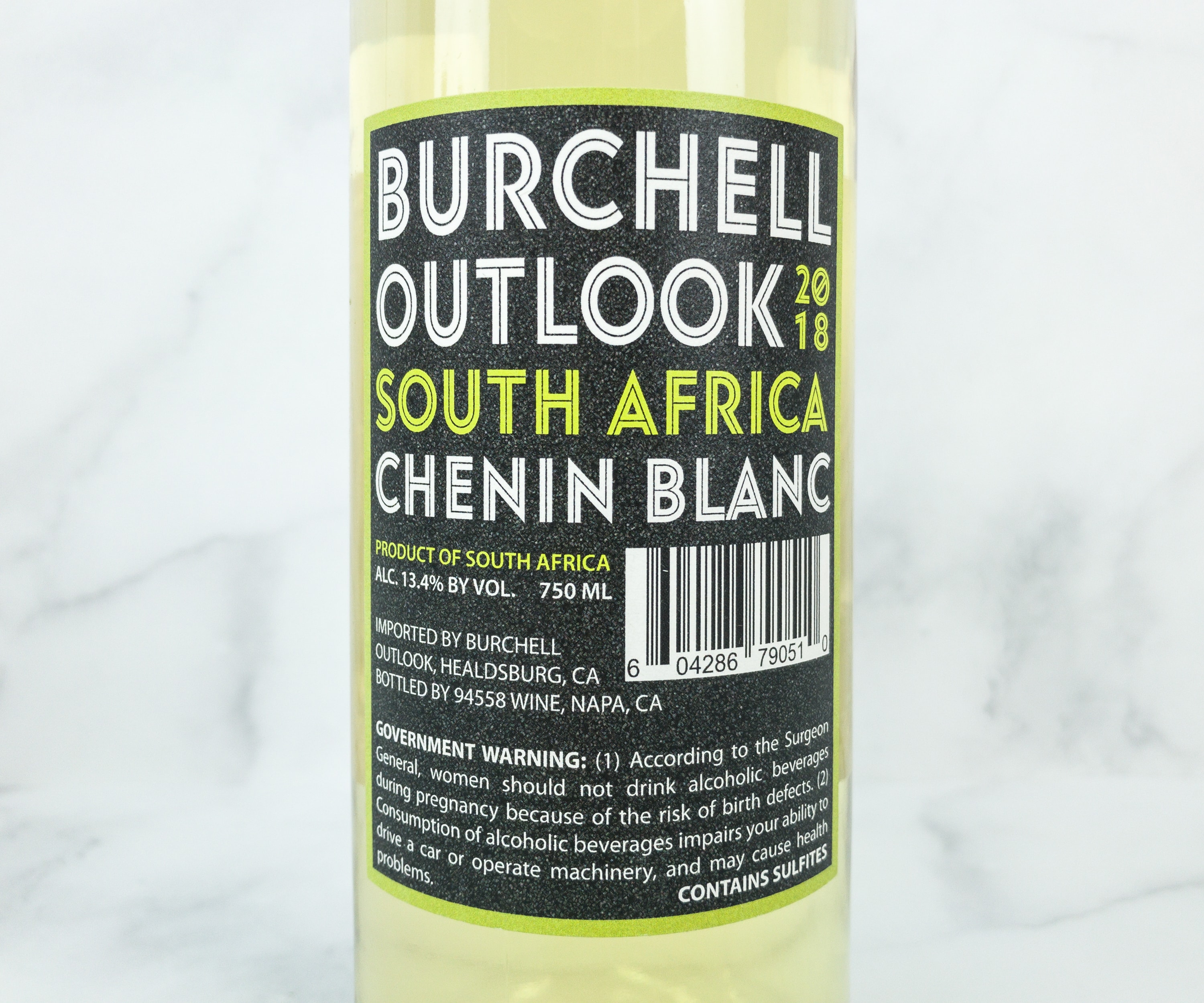 It makes an ideal pair with flavorful food such as glazed pork tenderloin, grilled fish, and roasted chicken.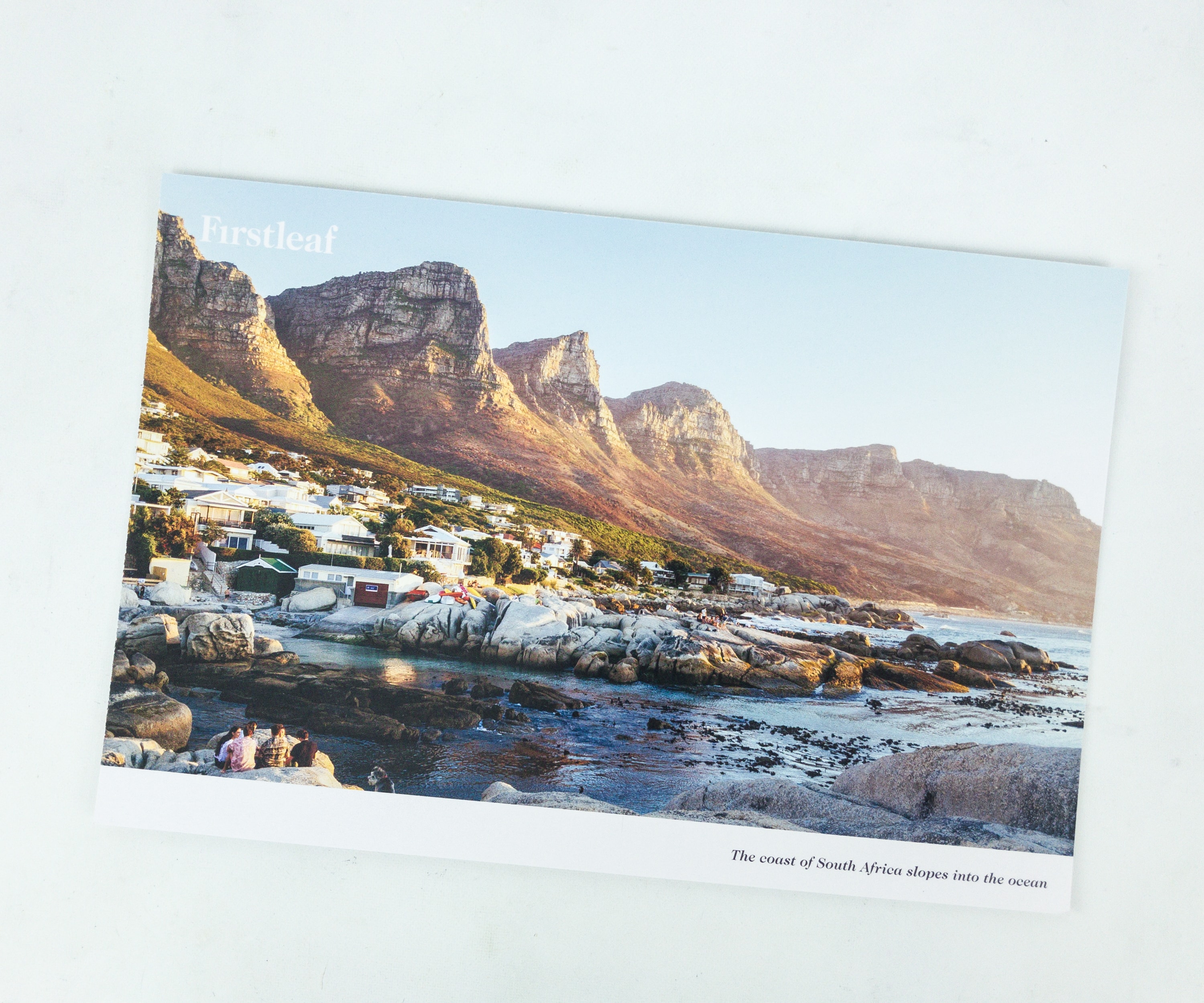 Here's a picture of South Africa slopes into the ocean!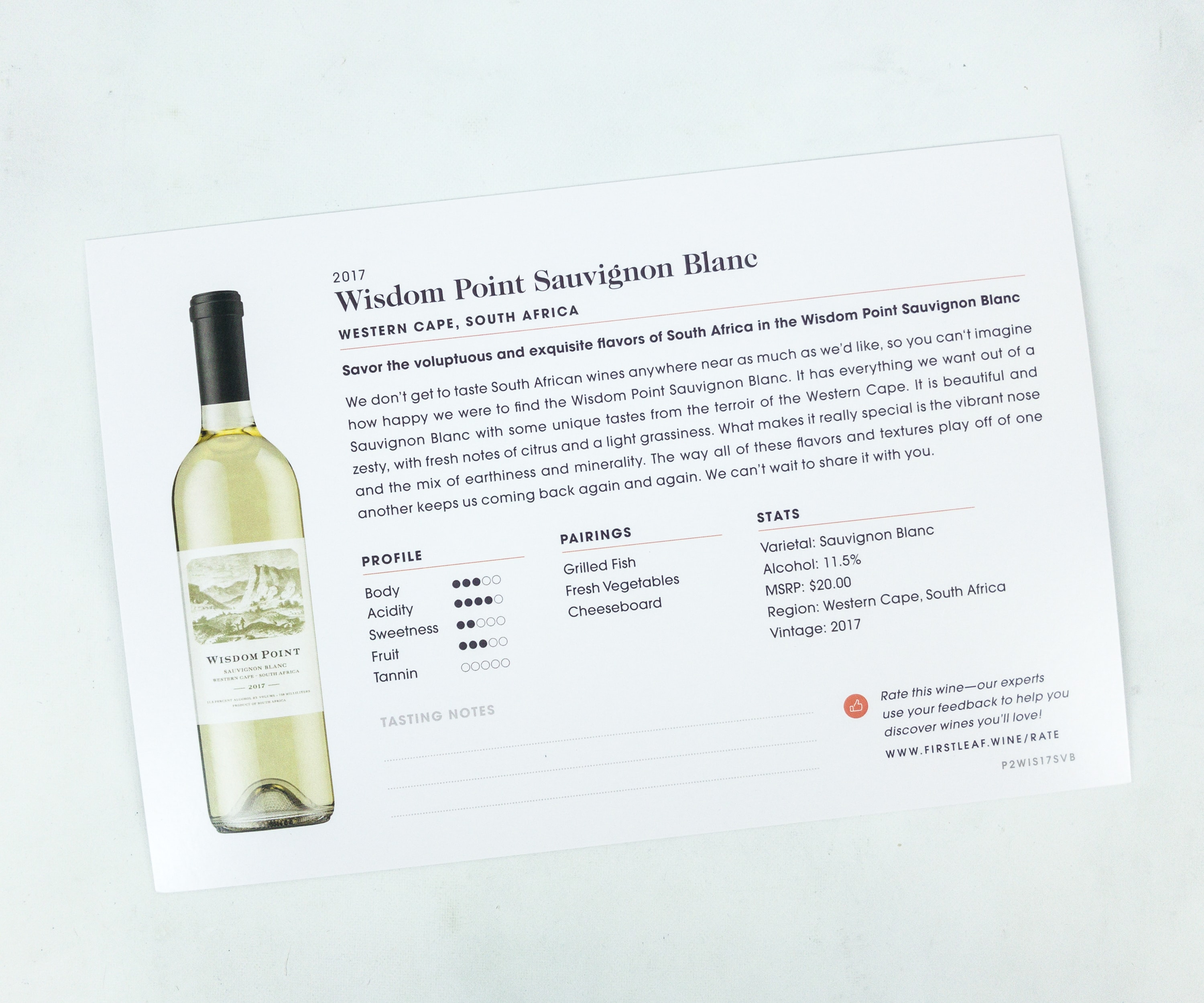 2017 Wisdom Point Sauvignon Blanc ($18)
Savor the voluptuous and exquisite flavors of South Africa in the Wisdom Point Sauvignon Blanc. We don't get to taste South African wines anywhere near as much as we'd like, so you can't imagine how happy we were to find the Wisdom Point Sauvignon Blanc. It has everything we want out of a Sauvignon Blanc with some unique tastes from the terroir of the Western Cape. It is beautiful and zesty, with fresh notes of citrus and a light grassiness. What makes it really special is the vibrant nose and the mix of earthiness and minerality. The way all of these flavors and textures play off of one another keeps us coming back again and again. We can't wait to share it with you. Judges love it too! It took home a Silver medal at the 2019 Winemaker Challenge!
The nose of this wine is strongly dominated by fresh fruit notes of lemon, earth, and mineral with a low sweetness and high level of acidity that keeps it from being gooey. It's a refreshing white wine perfect for spring and summer!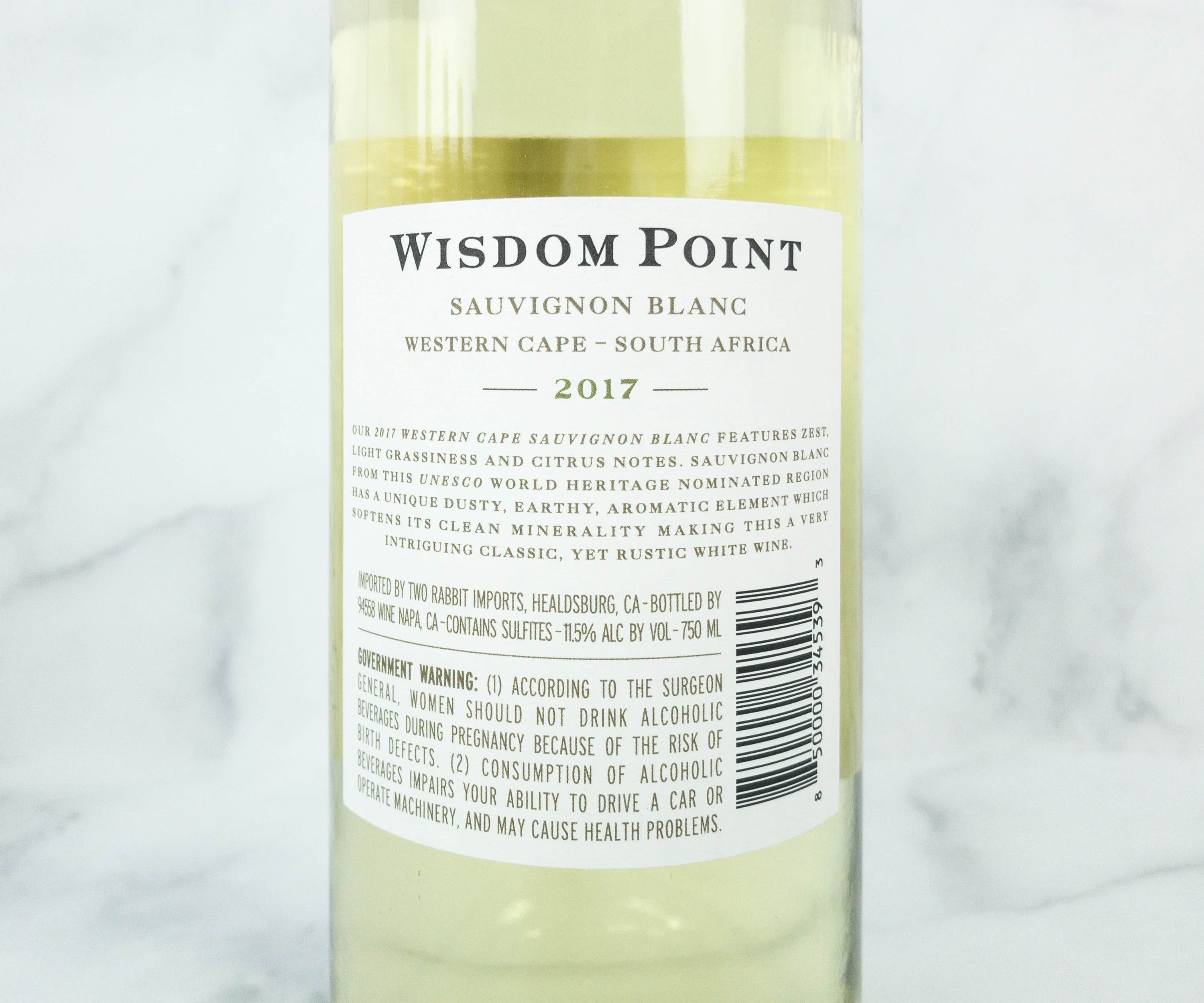 This medium-bodied drink pairs well with a cheese board, fresh vegetables, and grilled fish.
This wine club provides a wonderful mix of red and white wine bottles every month for only $39.95 + tax. Each box even includes a card for every bottle of wine which contains tasting notes and pairing recommendations so all you need to do is to sit back, relax, and enjoy every sip. This month's box is full of award-winning, tasty, and fruity wines that suit my taste! I'm already looking forward to the next batch!  Every box is palate matched according to the member's tastes and ongoing ratings so keep sipping!
What do you think of Firstleaf Wine Club subscription?