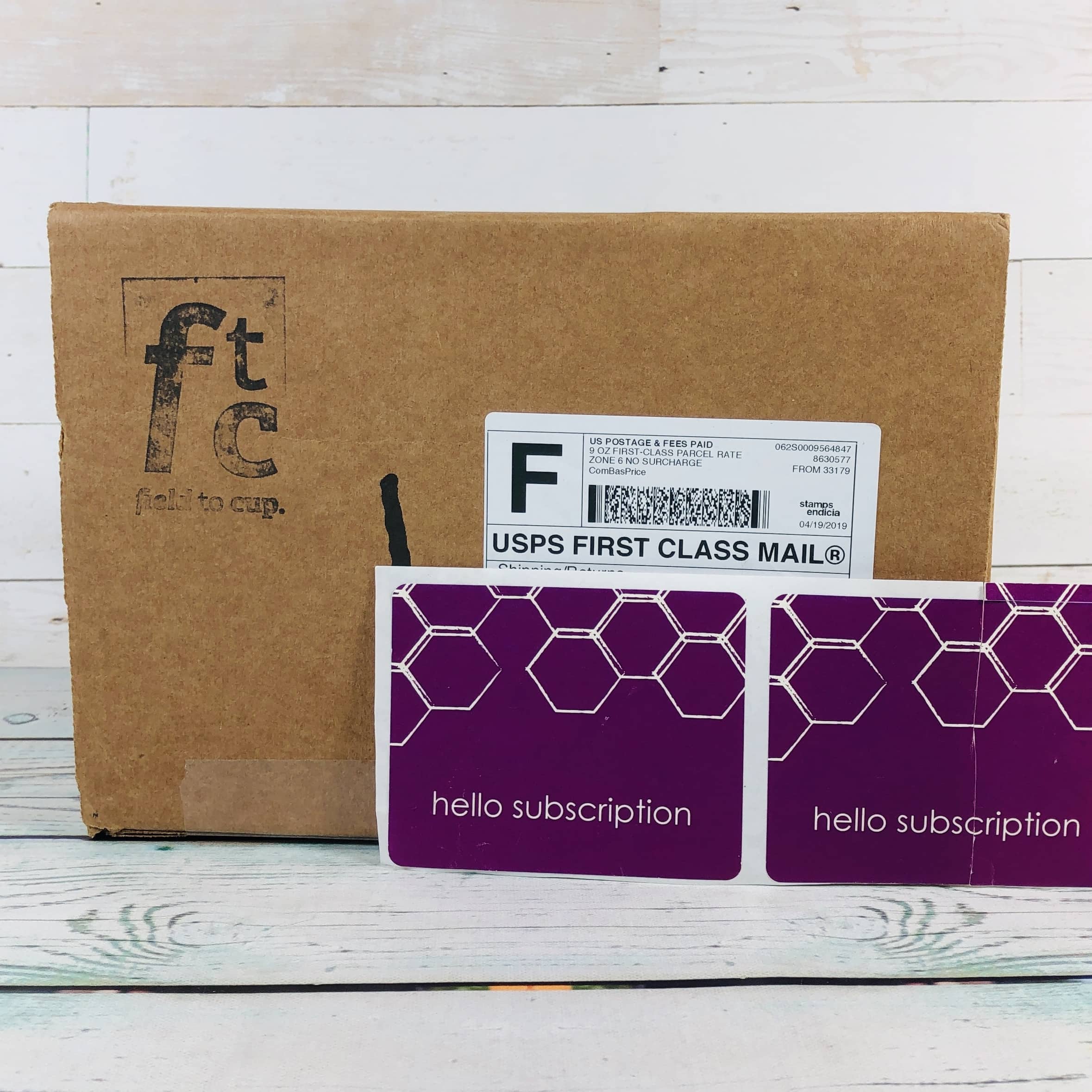 Field to Cup is a monthly tea subscription that lets you try several wonderful teas and provides a steeping guide so you can get the best cuppa. They have 3 different subscription options available at varying price points and with different amounts of tea, and in some cases you can even choose low-caffeine or black.
If you enjoy teas that are orthodox, and un-blended, you'll enjoy our Adventurer. We still send two seasonal teas,  so you get a taste of the season.

Our Discoverer gives you more of a tea type you love, and four other teas to enjoy throughout the month.

If you enjoy just a taste of tea, or maybe like exploring new teas periodically, you'll enjoy the Explorer. It's just enough tea to try something new, but not too much to overwhelm you.
DEAL: Get 10% off any tea subscriptions! Use coupon code HELLO10.
The first thing to do is pick which of the subscriptions you would like to receive! Two of the subscriptions give you the choice of black or low-caffeine, giving you 5 different subscription options. I am reviewing the Discoverer Black Box, which is $27.97 and includes a large pouch of black tea plus 4 other teas. This box sends enough for 60-96 cups of tea, depending on whether or not you re-steep your leaves. FYI: The price drops for longer subscriptions.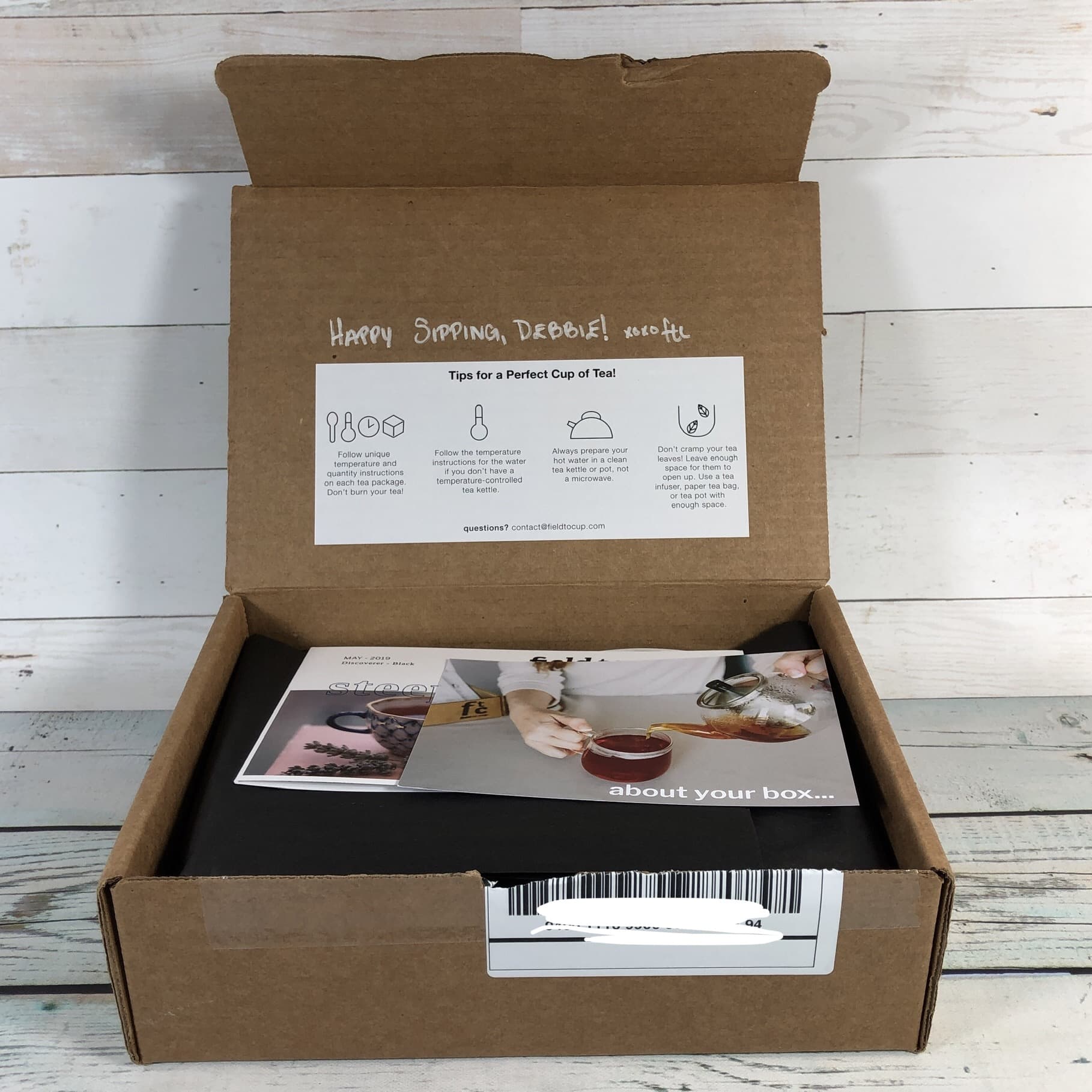 First look!
There was a quick guide to the perfect cup on the inside of the lid.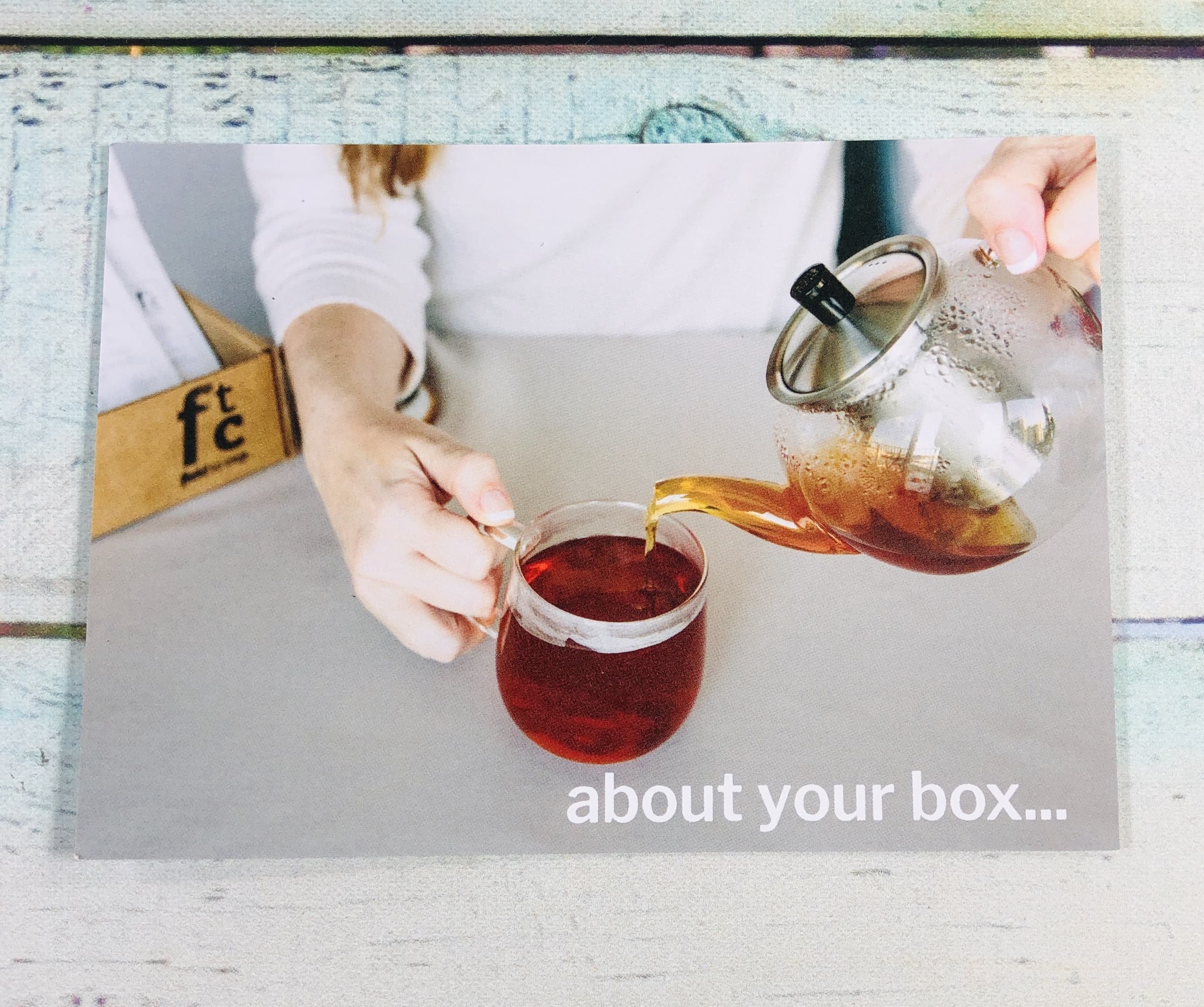 I received a card…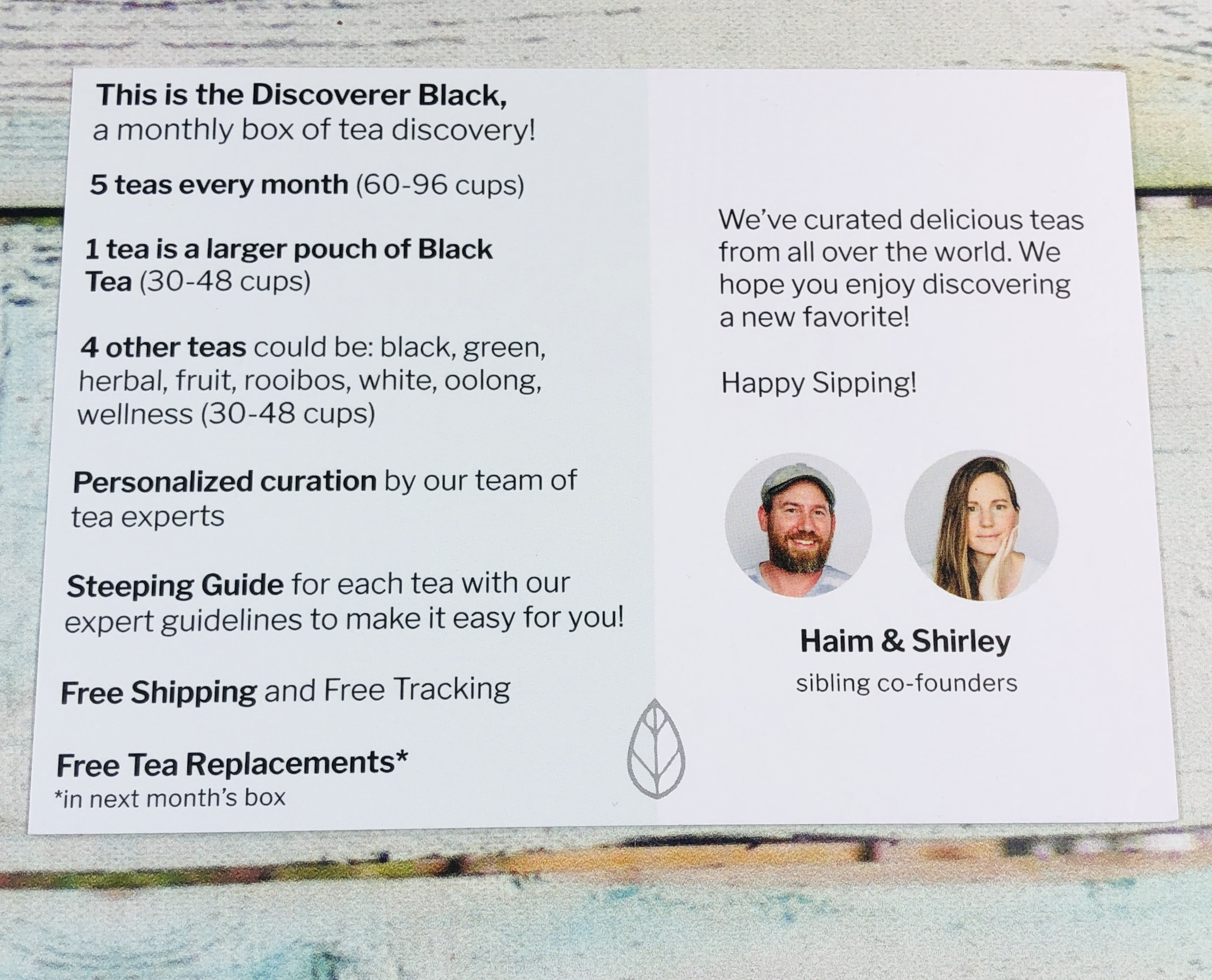 …with the name of my subscription in the corner, plus a little info about the subscription level. Not happy with a tea you received? Contact Field To Cup and they will replace it in your next box.
I received a steeping guide.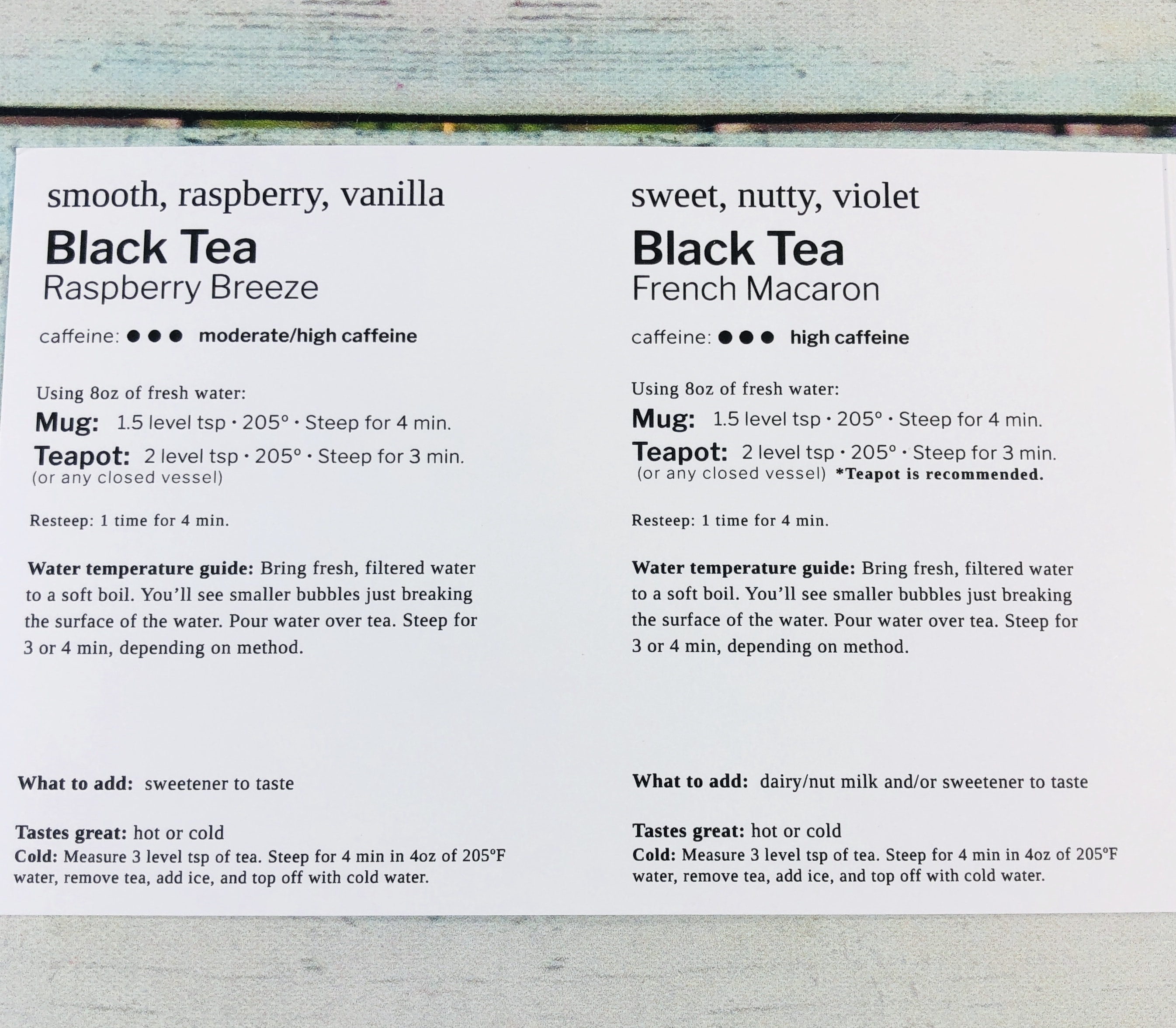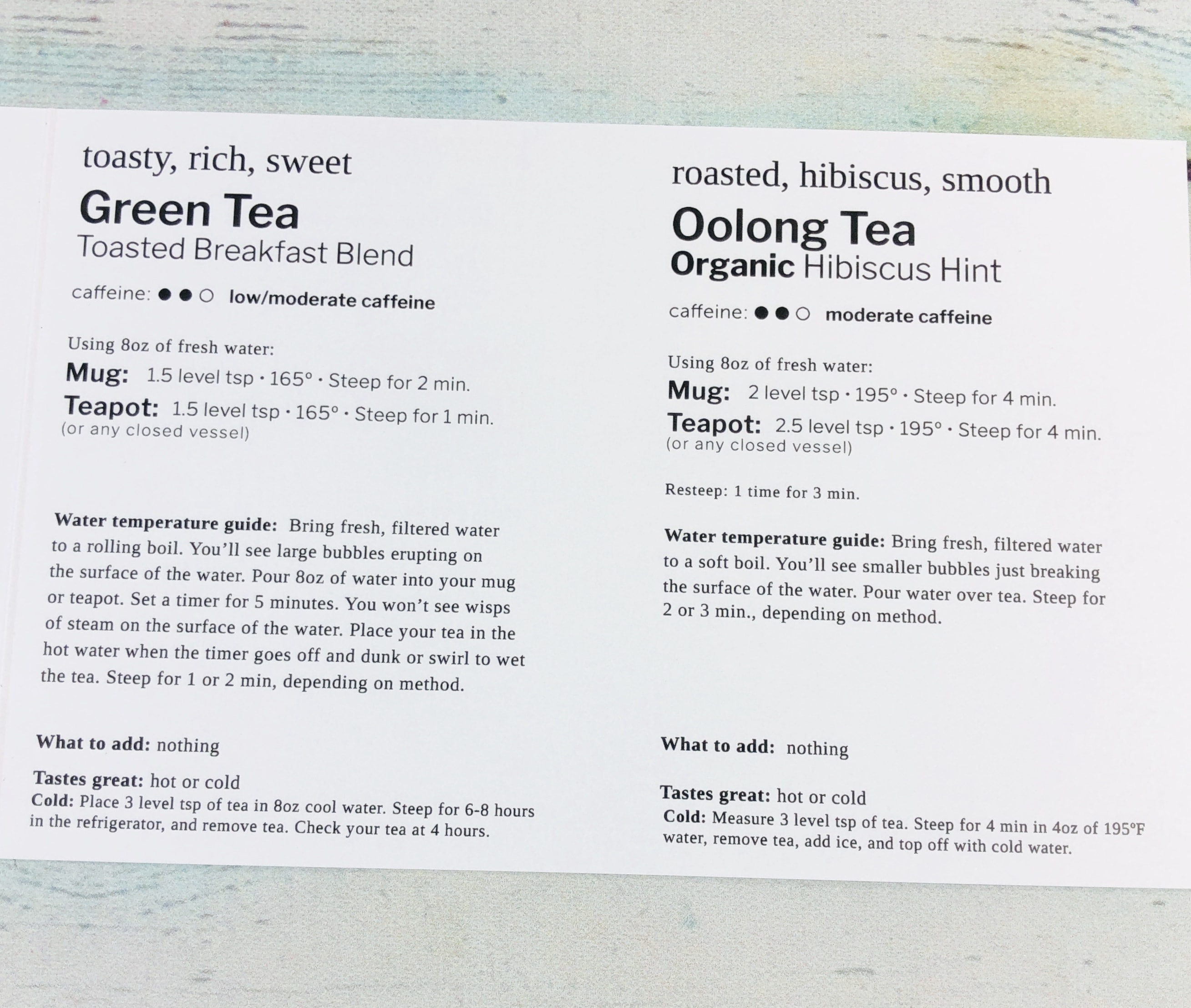 Each tea was listed, along with flavor notes, amount of caffeine, and steeping tips.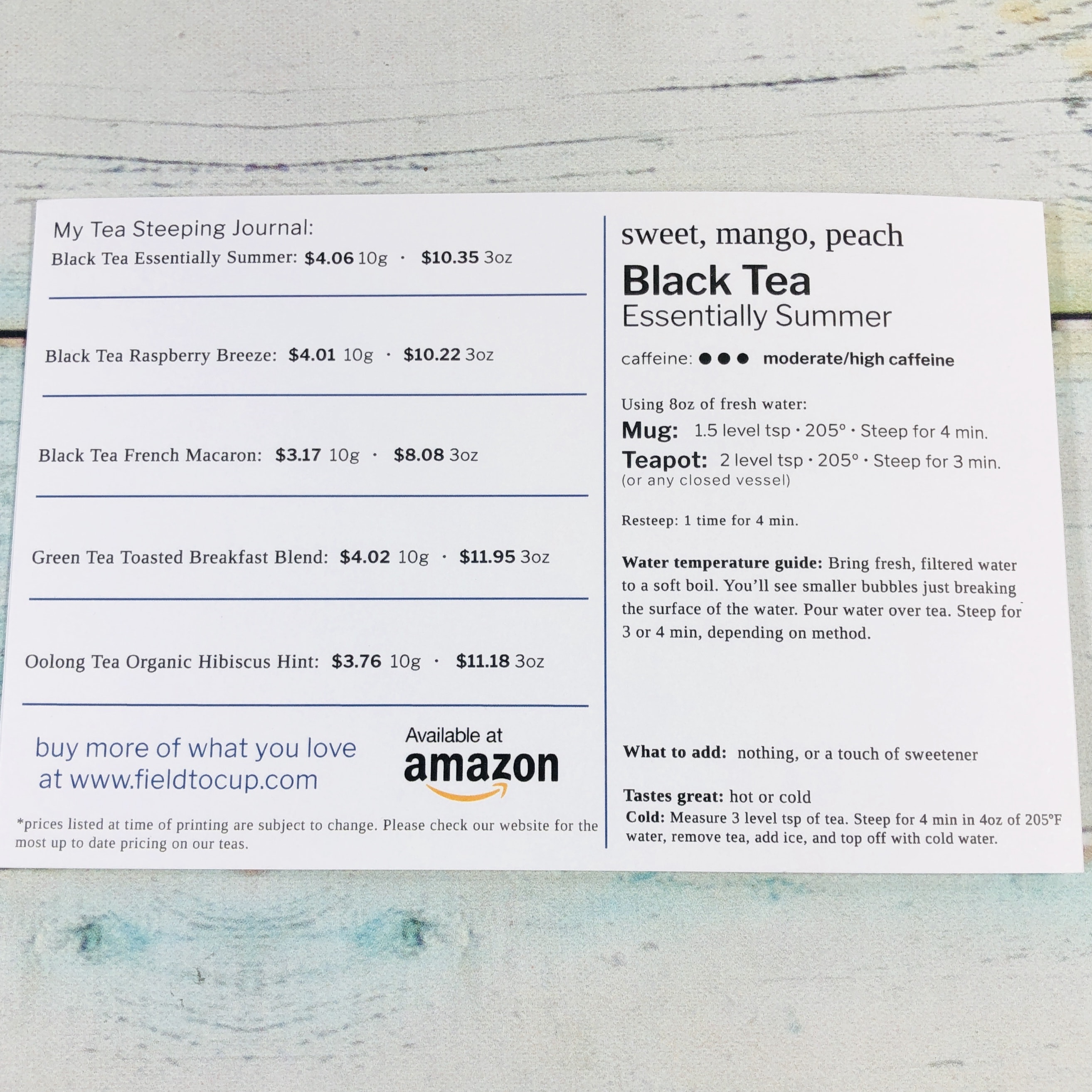 The back of the guide had a place for me to jot my own tasting notes. They have also listed the price for both a 10g sample or 3oz full-sized pack, which makes valuing the teas in the box a little hard, since most of them are 20g and the large bag is 40g.
All of my teas! Steeping instructions are found on all of the bags, along with hints on getting the water temperature right in case you don't have a thermometer or programmable kettle (I don't own either one of those).
Each bag featured all of the pertinent information. The bags are resealable and will keep the tea fresh for a while. This month I found 3 bags of flavored black tea plus an oolong and a green!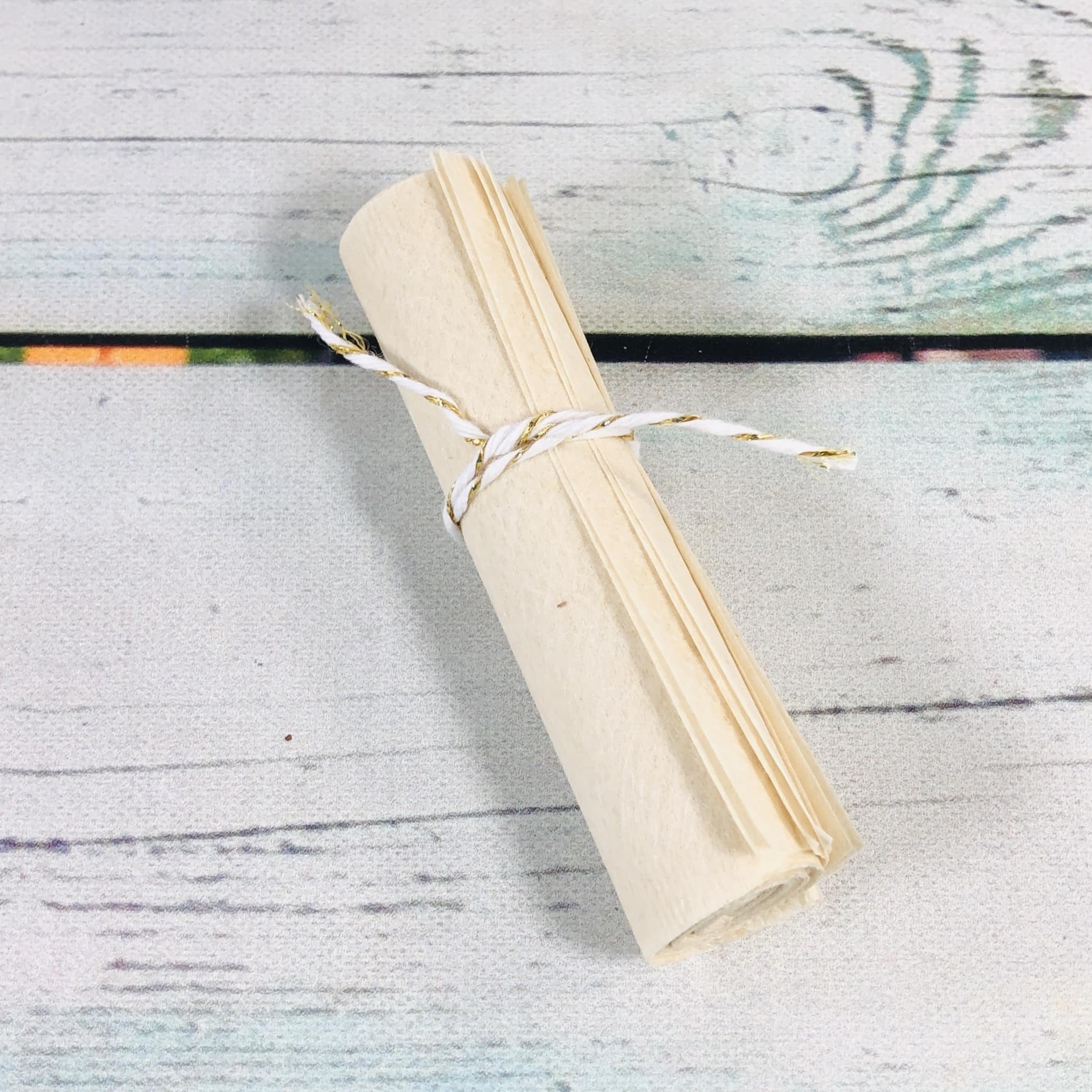 I always receive a pack of disposable steeping bags. Since all of the teas are loose-leaf, you will need a way to strain your tea. You can use the bags, a metal steeper, a strainer, or a special tea maker.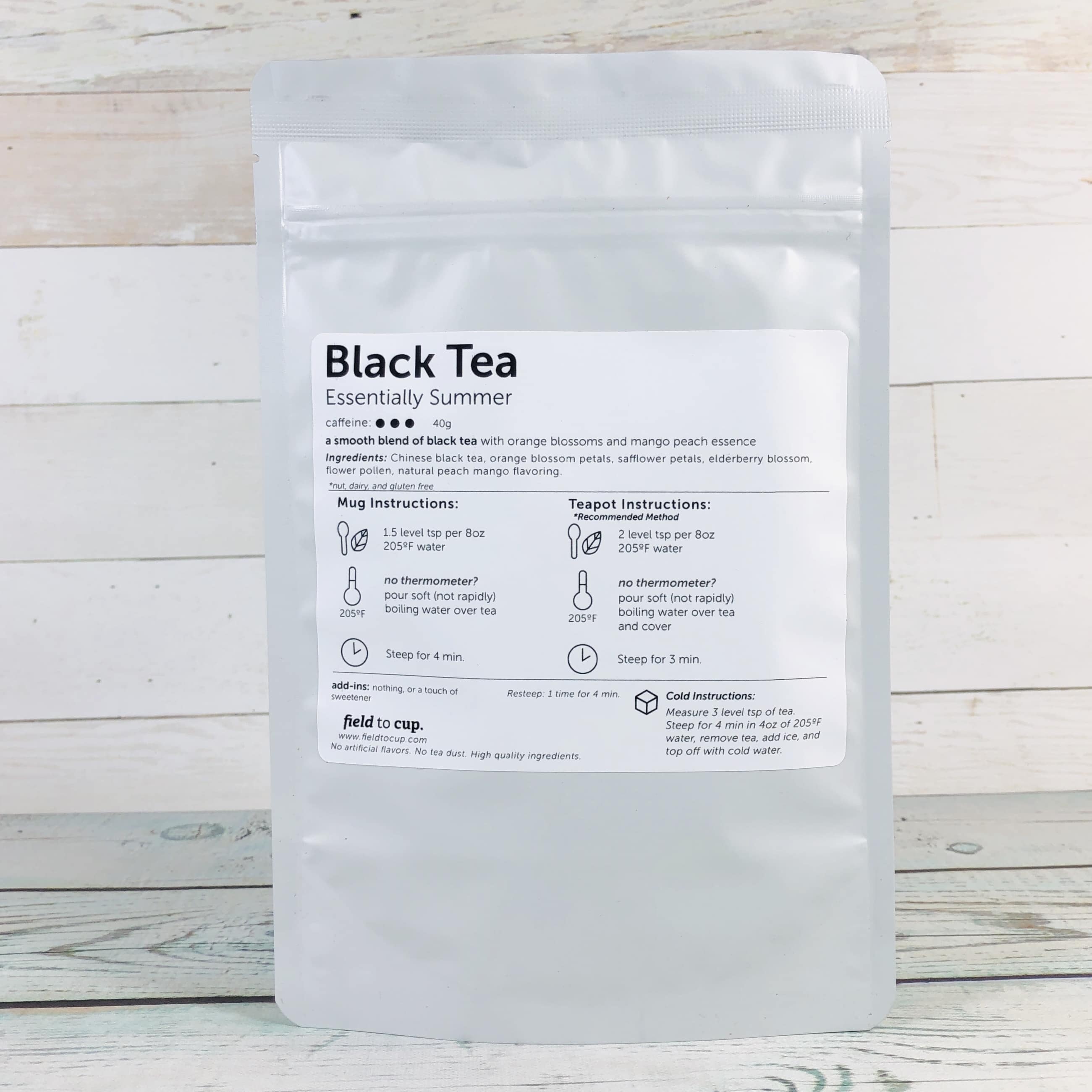 Field to Cup Essentially Summer Black Tea It's all about summer with this fruity tea, the largest bag I received this month.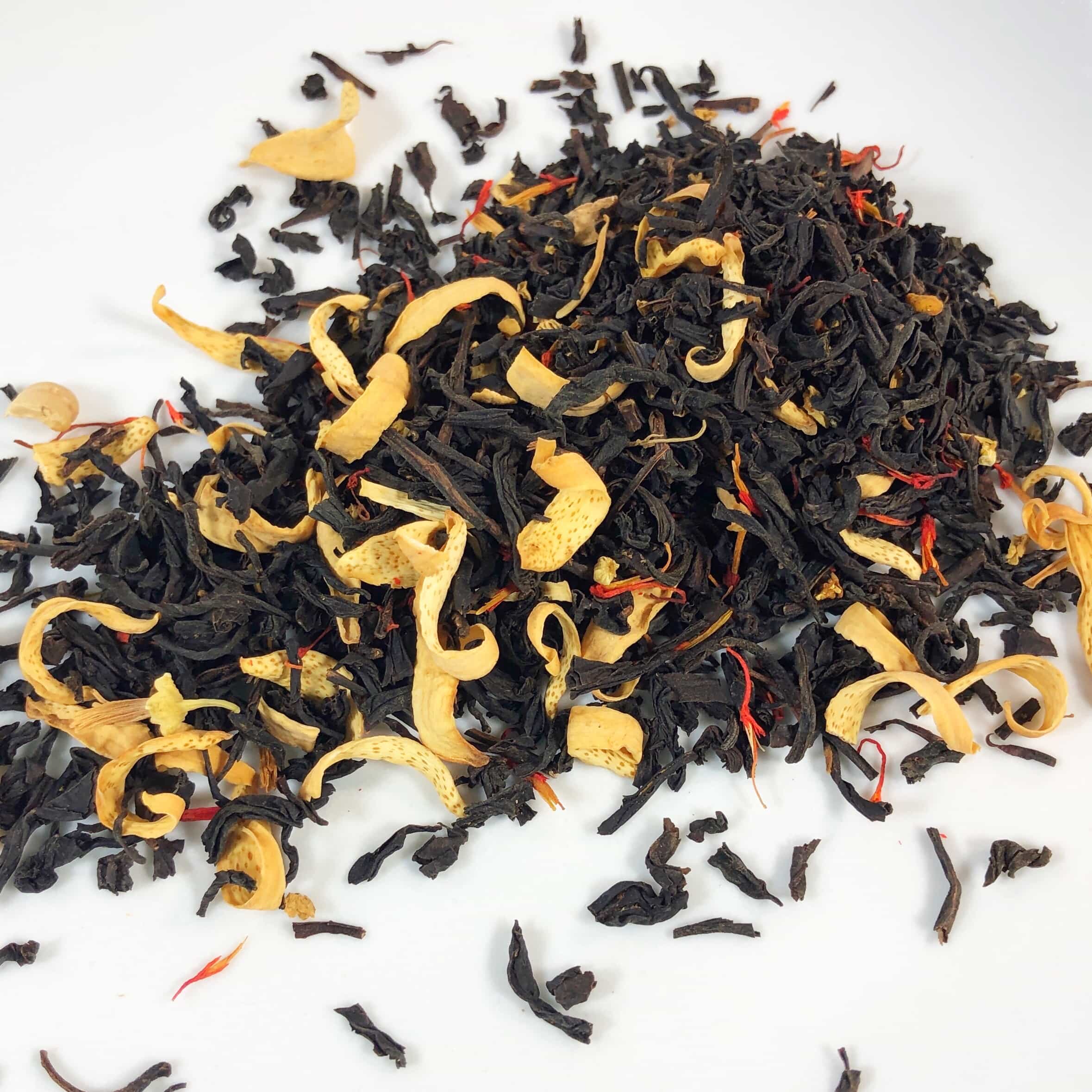 Chinese black tea, orange blossom petals, safflower petals, elderberry blossom, flower pollen, and natural peach mango flavoring are the ingredients and it has a fruity peach flavor and wasn't bitter at all. I added a bit of sugar but milk wasn't needed and I can't wait to try this iced!
Field to Cup French Macaron Black TeaI I received an almond-forward tea recently that was a bit strong on flavor but this one is absolutely perfect. It doesn't mention almonds in the ingredients but please know that they are in here.
Black tea, apple, blue mallow blossoms, yogurt bits (skim yogurt, sugar), and natural violet flavoring (I have no idea what that is) are the rest of the ingredients. The flavor was a bit floral with almond cookie notes. Very tasty –  with milk and sugar it was practically dessert!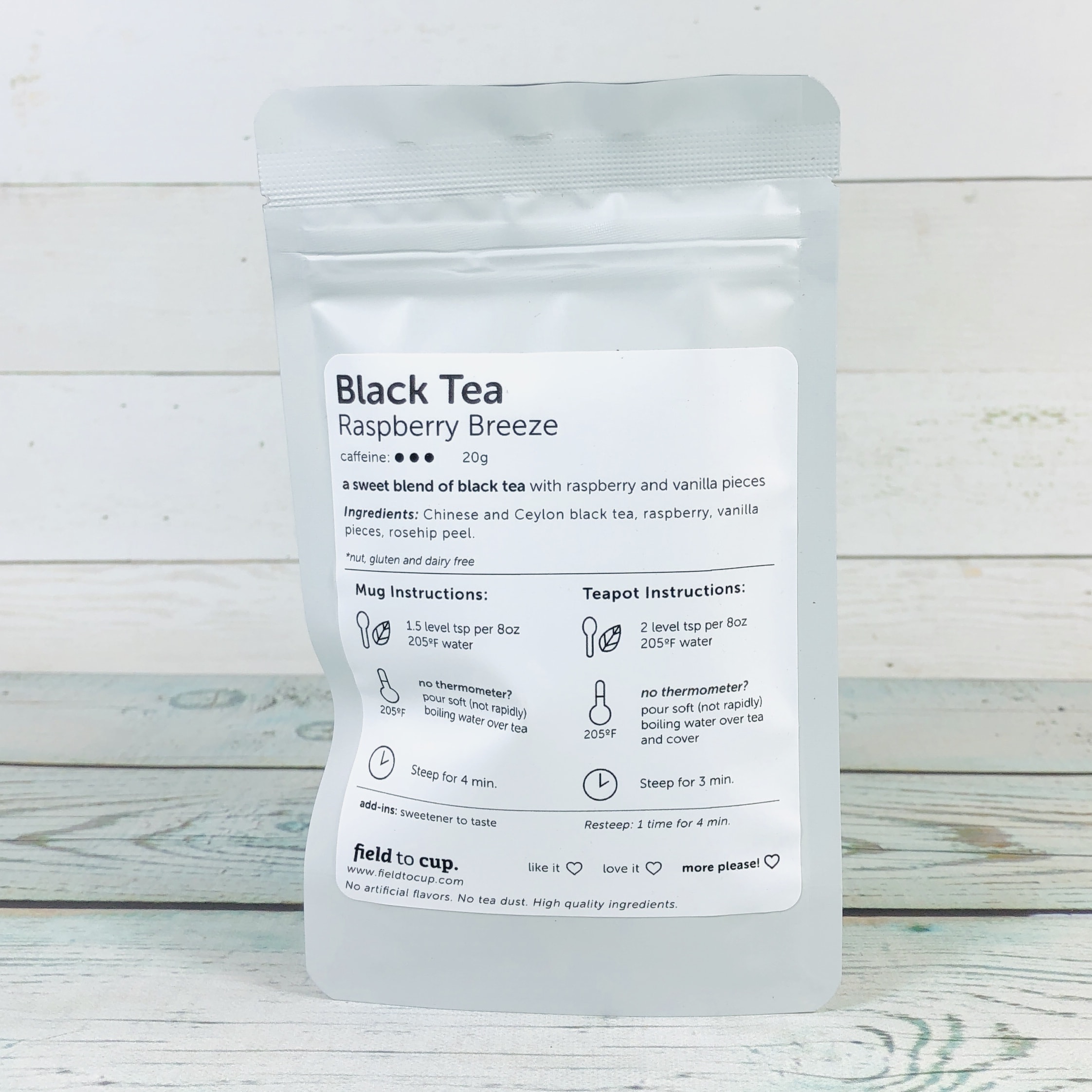 Field to Cup Raspberry Breeze Black Tea Another fruity tea is this one, which was my first choice to drink after opening the box!
Chinese and Ceylon black tea, raspberry, vanilla pieces, and rosehip peel are the ingredients and this tea had smooth, fruity berry notes and wasn't bitter at all. Milk and sugar made the berry notes pop.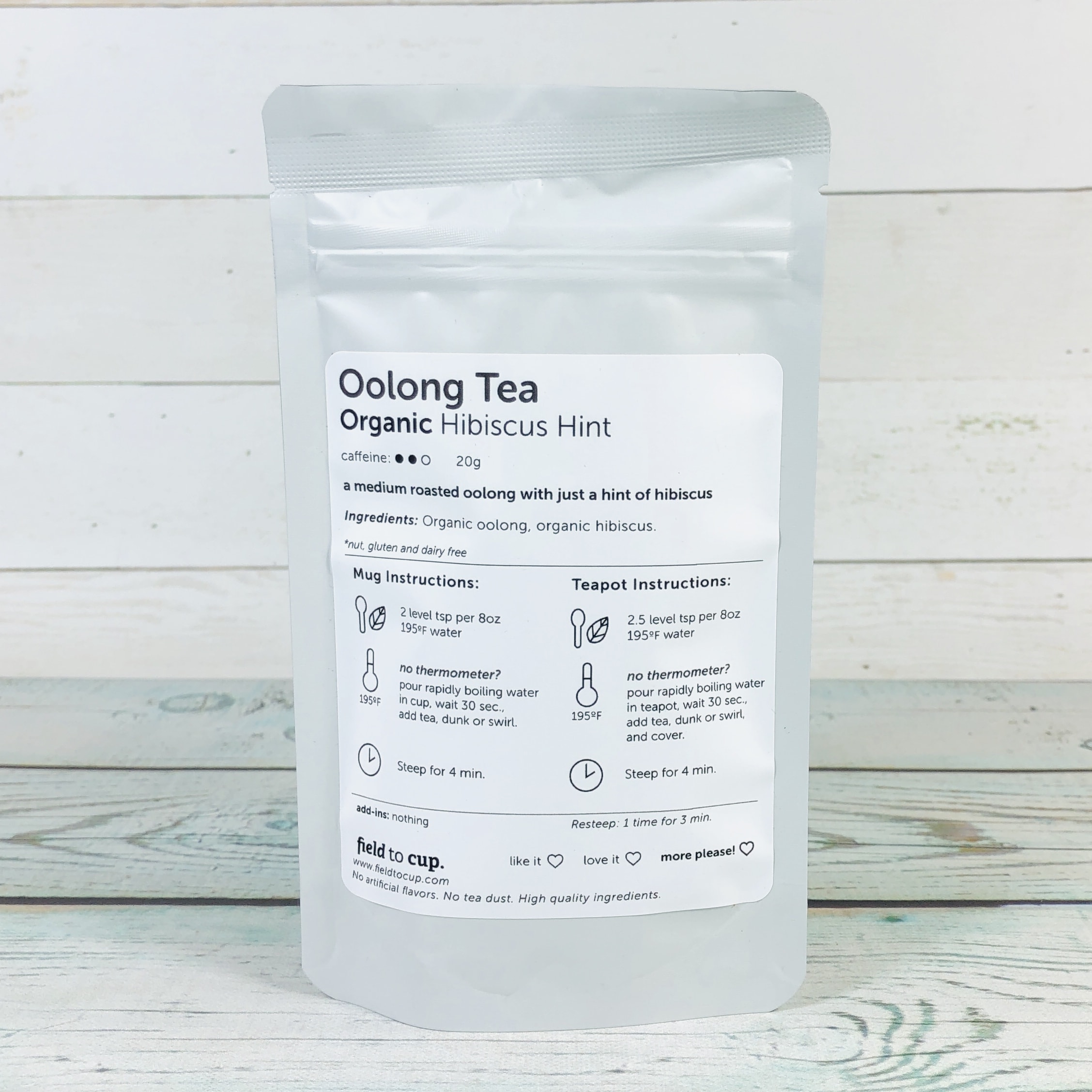 Field to Cup Organic Hibiscus Hint Oolong Tea Oolong tea falls in between green and black tea in terms of oxidization. It has a toasty fragrance and flavor that some members of my family were not fans of.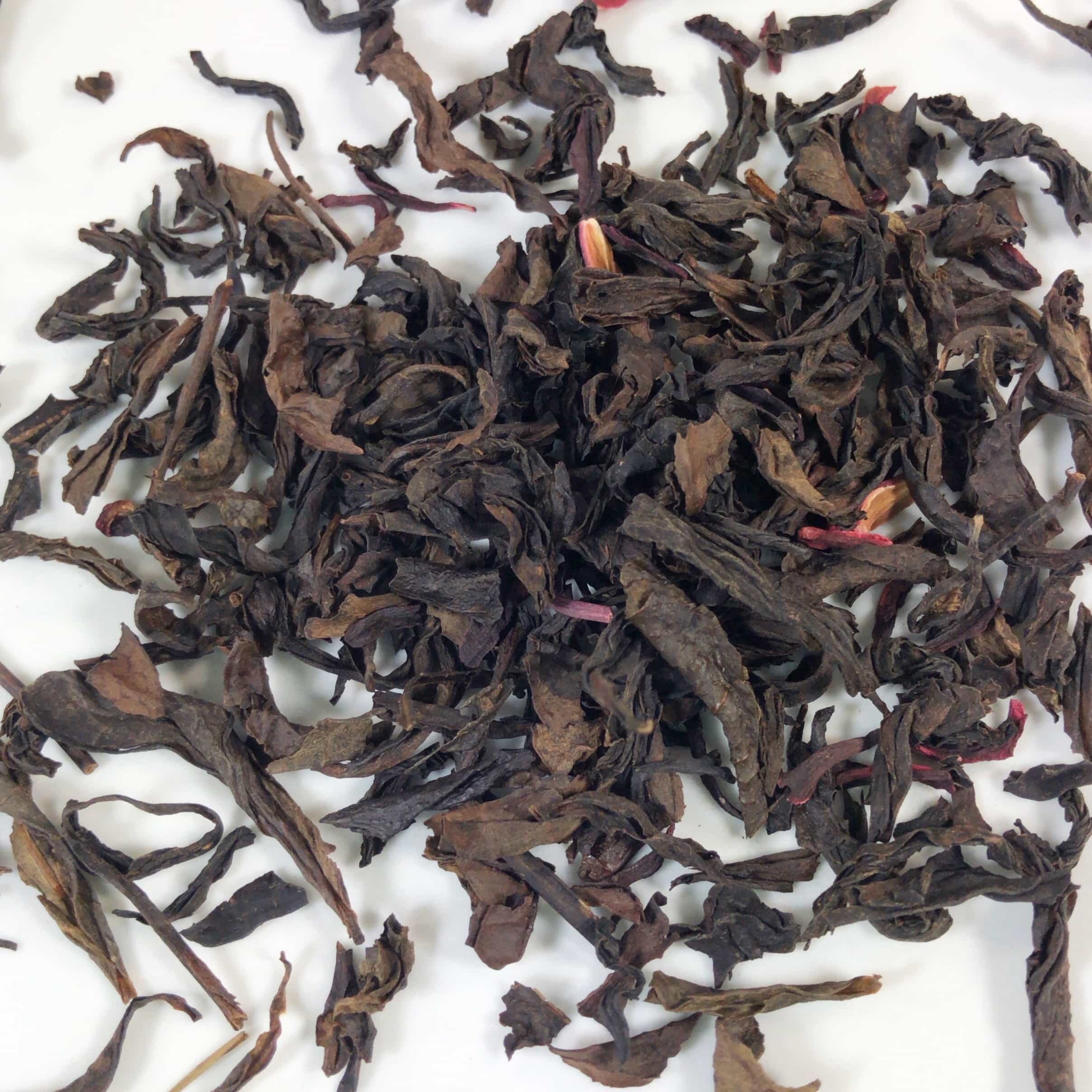 I am not a big fan of hibiscus and ended up adding some sugar to this to make it less tangy. I really liked the toasty flavor though.
Field to Cup Toasted Breakfast Blend Green Tea While I'm not a big fan of matcha, I do love a genmaicha and that is basically what this is. Toasted rice and sencha tea are the classic ingredients, but this also had a barely-there addition of powdered green tea, which suits me just fine.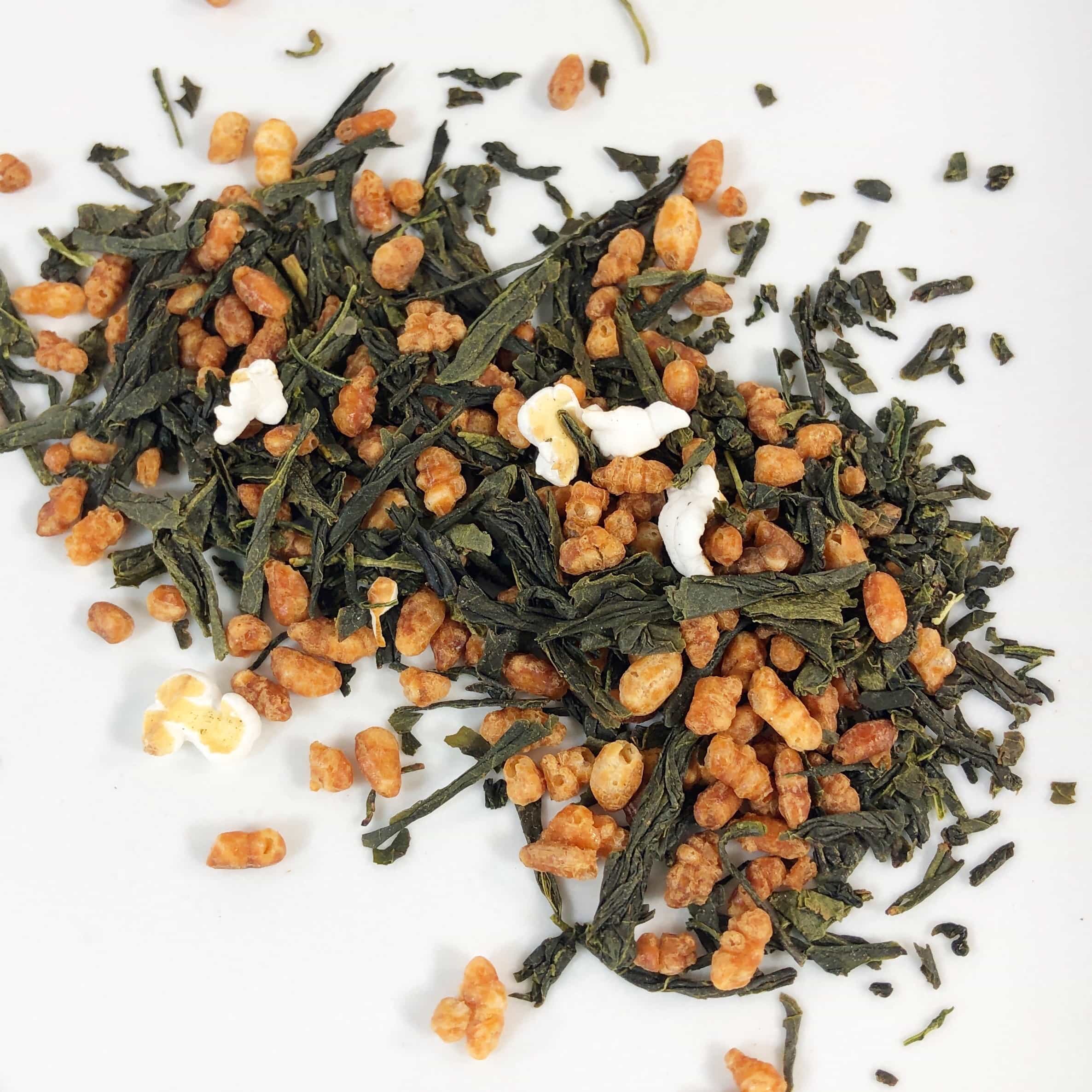 The ingredients list peeled rice, which has been popped just like corn! It adds a toasty, buttery note to the tea and this one was so laid-back that I didn't even feel the need to add sugar. Delicious!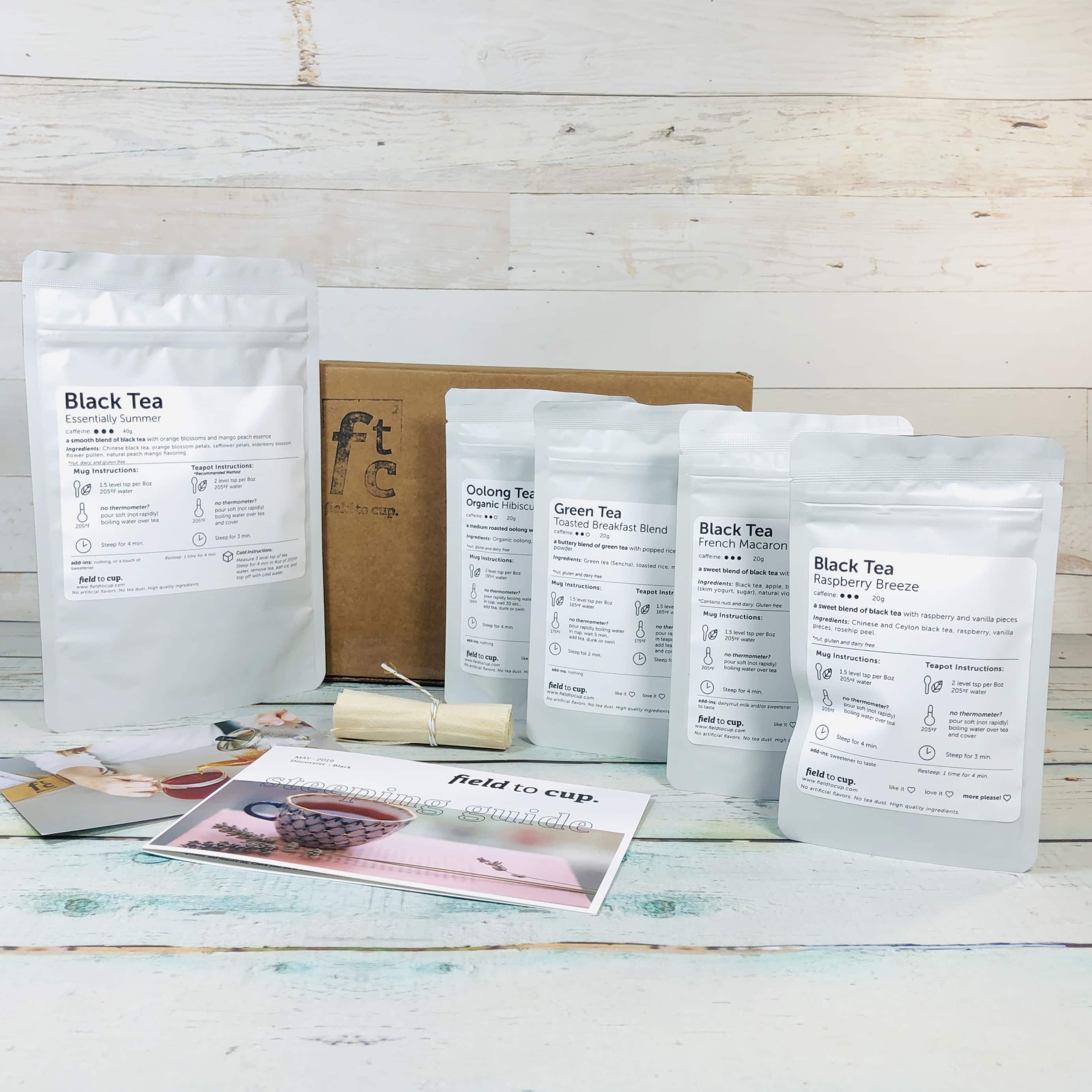 I am always excited to see Field To Cup in my mailbox! The flavors are just amazing, and the quality is excellent. The amount of tea sent is generous and the teas can be steeped again if you like. It's hard to pick a favorite flavor, they are all so tasty and fit whatever tea drinking mood I am in on any given day.
What do you think of this month's box? Let me know which tea you want to steep!
Visit Field to Cup Tea Discovery Box to subscribe or find out more!