Fandom of the Month is a subscription that sends 3-4 geeky fandom themed jewelry pieces each month. It's $13 per month + shipping, which makes it an excellent geeky value.
This is a Limited Edition box from 2018, which was only shipped to us this year.
DEAL: Use coupon code NEWMEMBER to save $3 on your first box!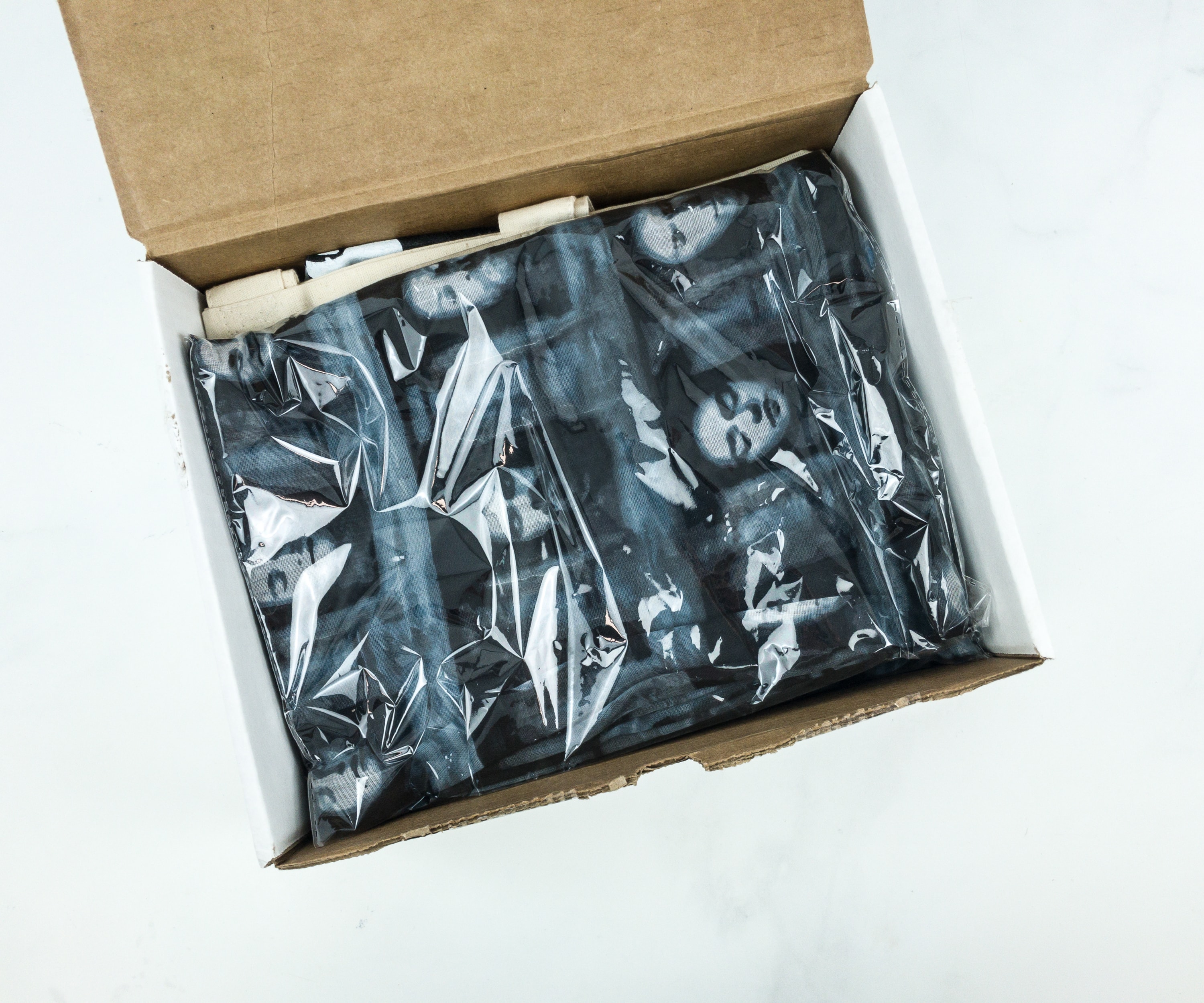 The Limited Edition box didn't have extra packaging or decor, just the items neatly stacked in the box.
The card features the Three-Eyed Raven.
At the back are the links where you can reach Fandom Of The Month in case you have any questions, or you want to check the latest box from them.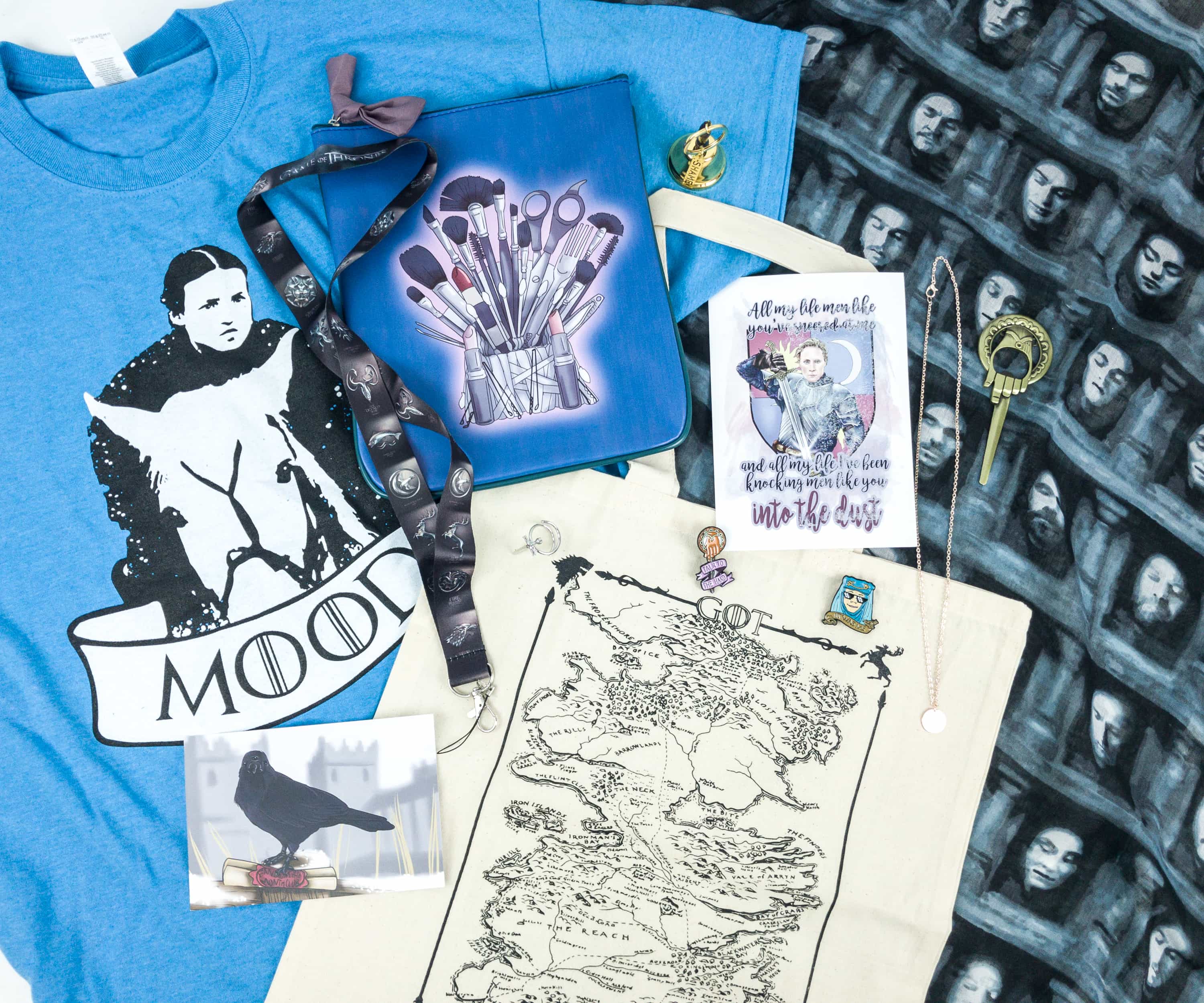 Here are all the goodies this month!
Lady Brienne Of Tarth Mini Print. This print is the banner for all the strong women out there. Quoted and pictured on it is Lady Brienne of Tarth, a fierce warrior who never backs out from a fight even if it is with men.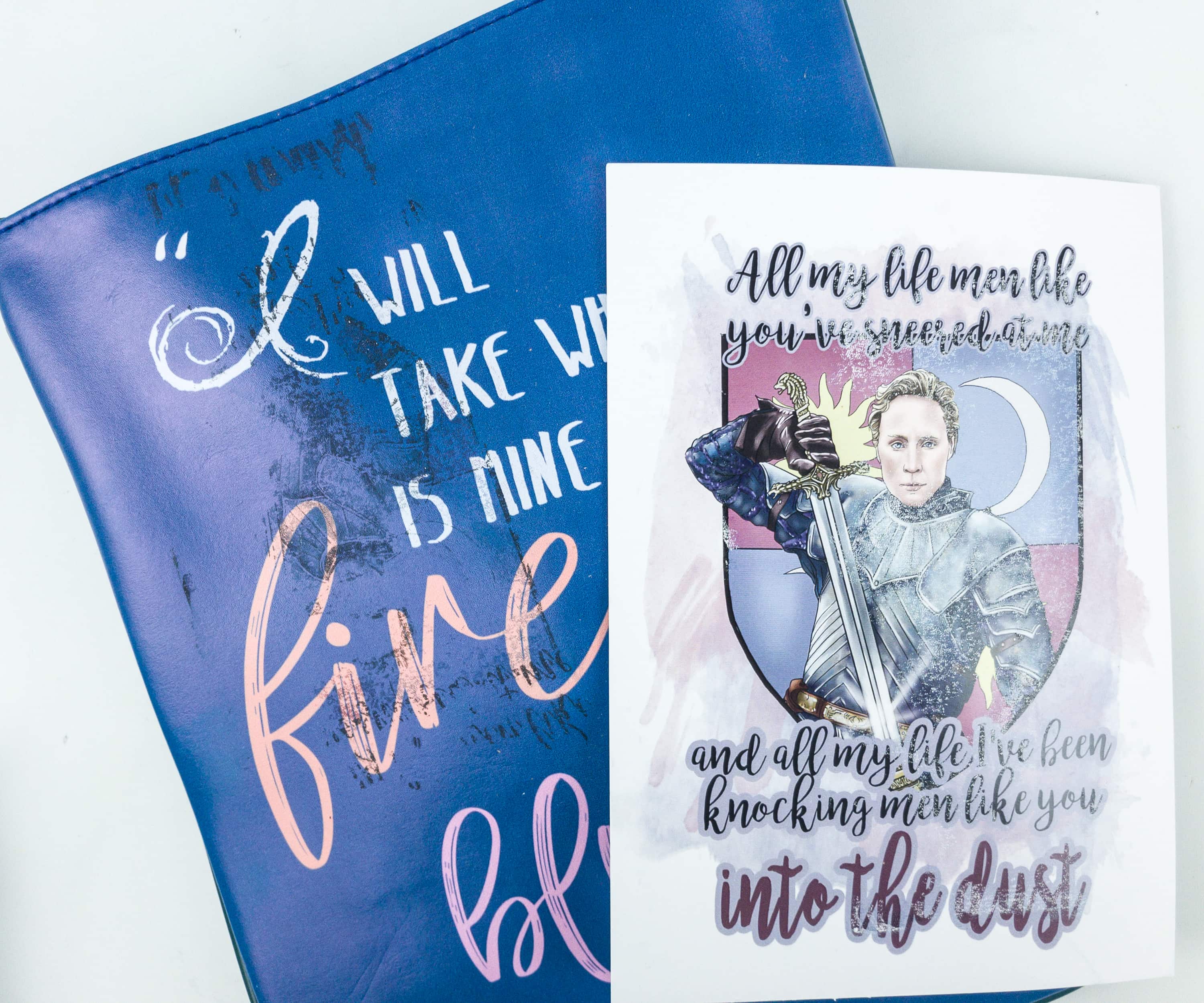 Some of the ink on the print smeared on the pouch and made a mess. Two of the merch items were damaged and they're hard to look at.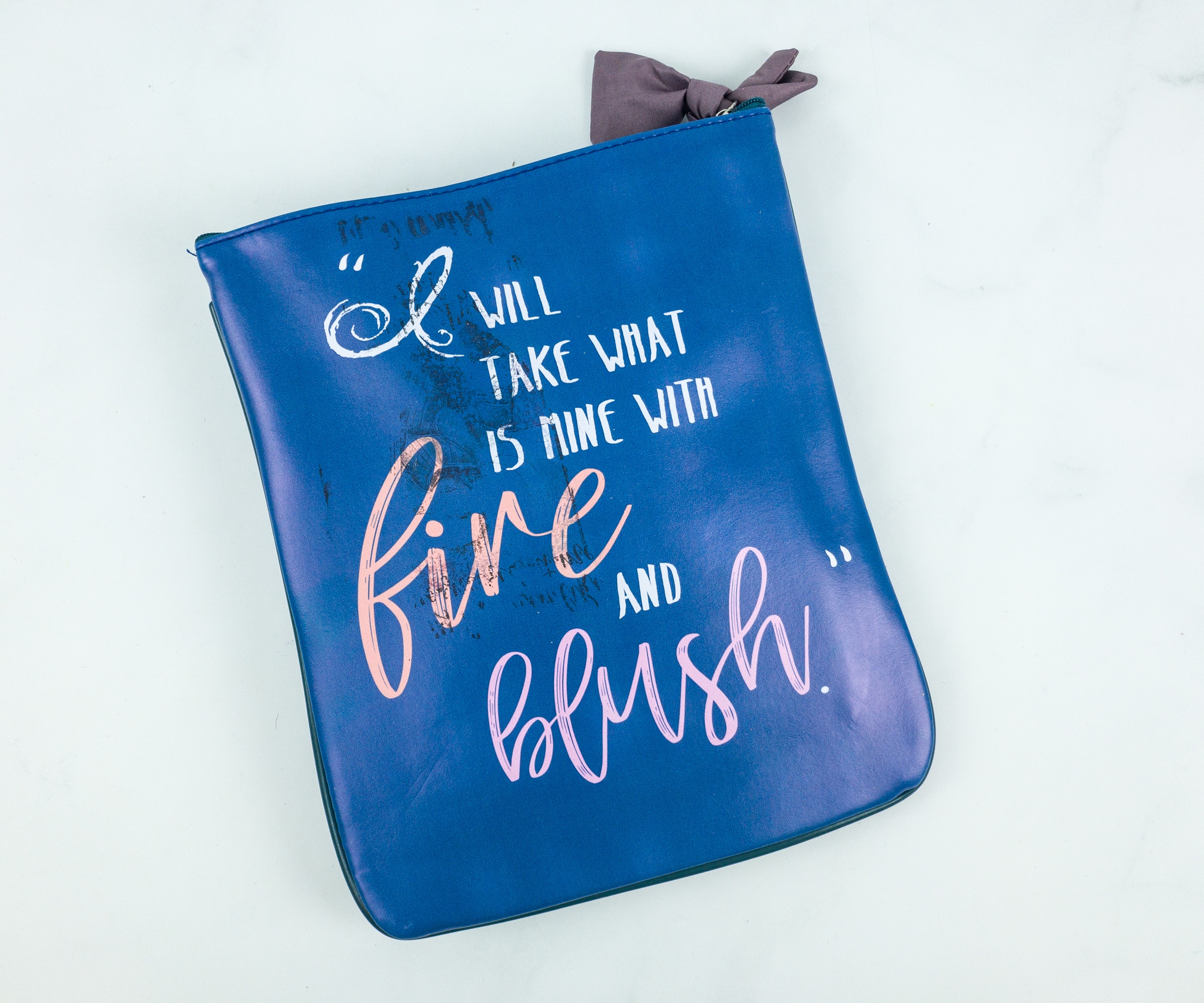 Pouch. Inspired by another heroine from the series, the quote goes out to the ladies who can kill with their looks.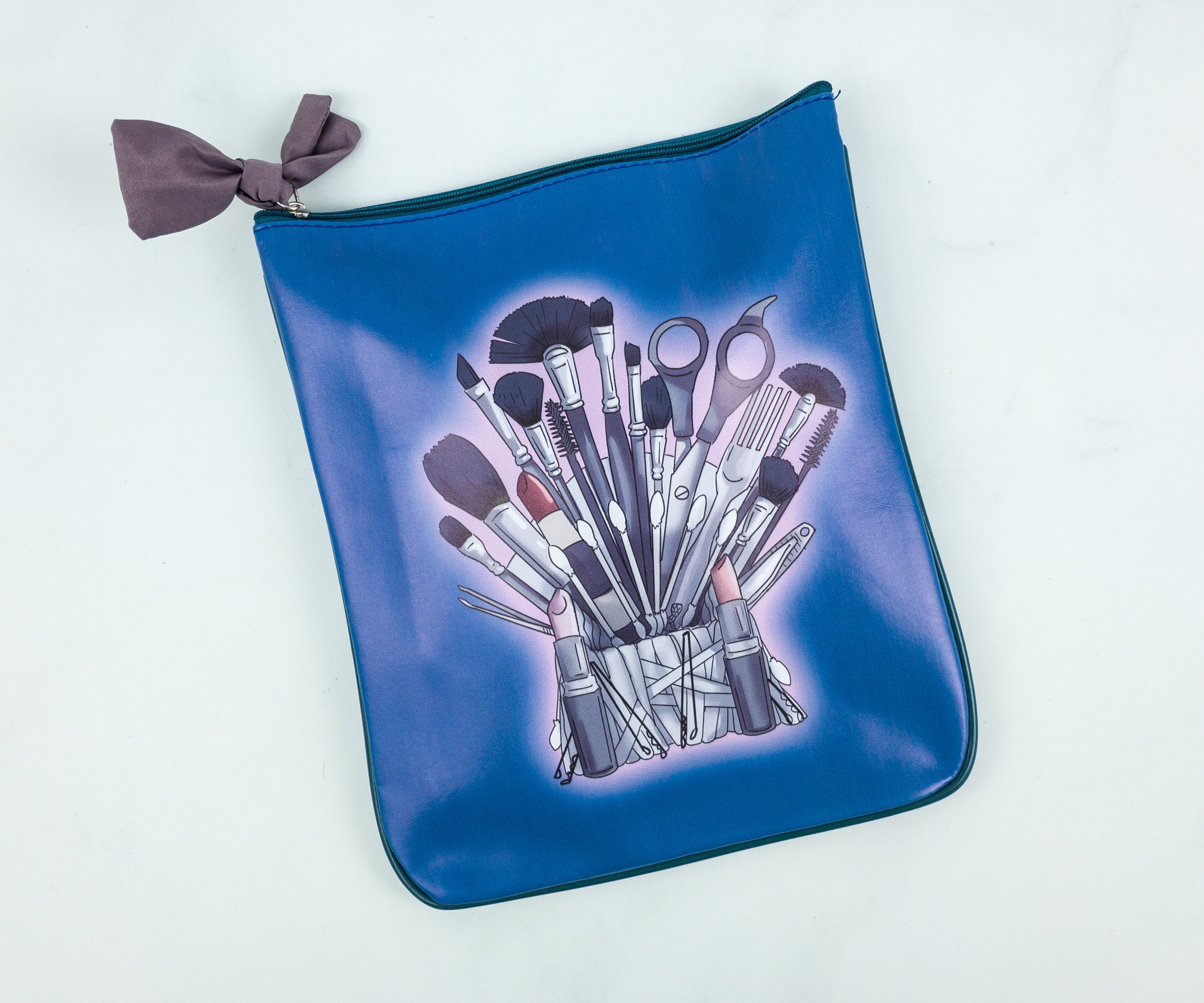 Because cosmetics are our tools and looking our best is our battle, it's just fitting for us to sit on the vanity throne. The pouch really had me with its sleek shape, design and large capacity. The ribbon pull tab is also a lovely addition.
Westeros Map Tote Bag. It's for the true GOT fans like me! This beautiful handmade tote bag is great for shopping and stashing more collectibles.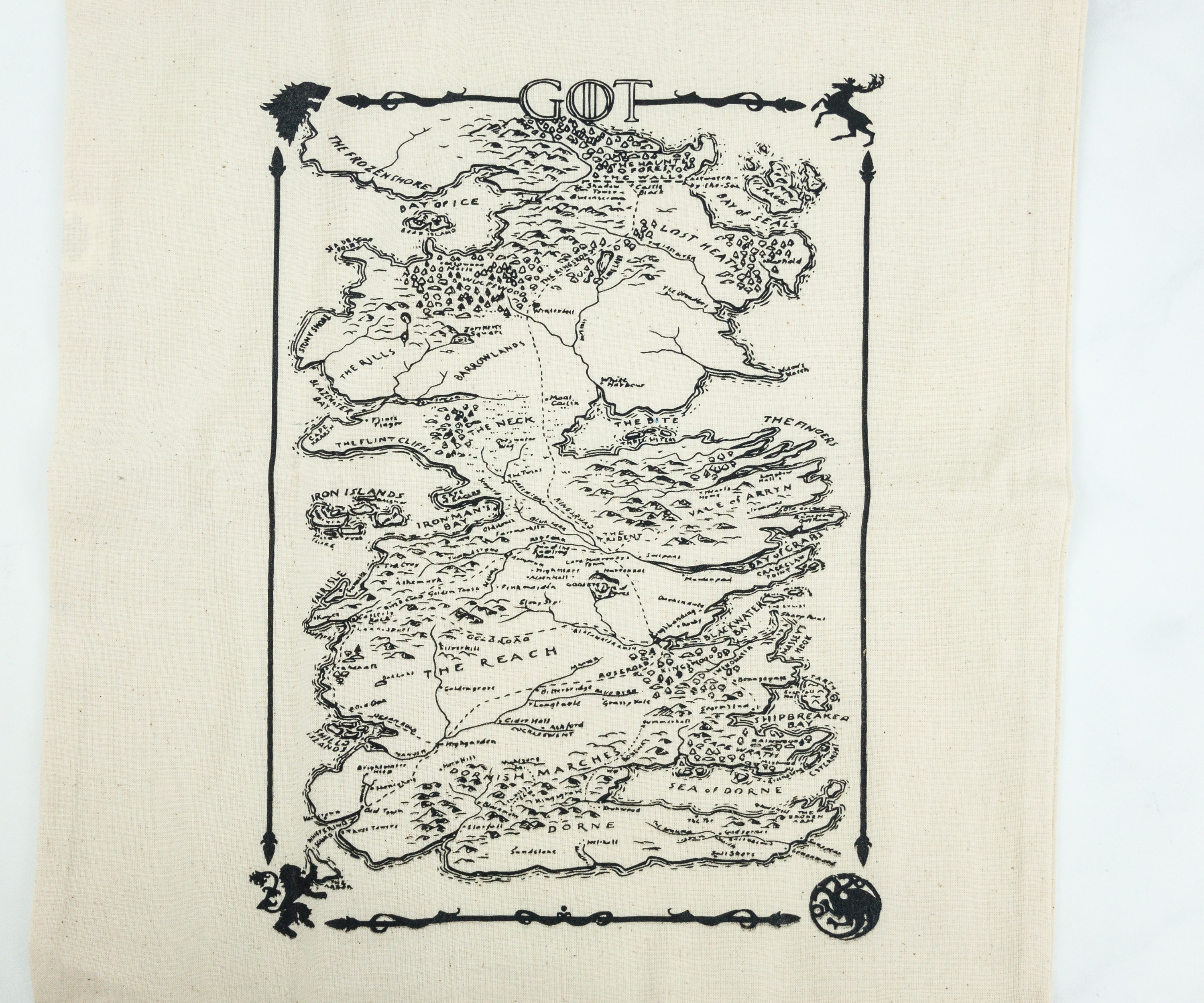 The map of Westeros is highly detailed on the cotton fabric. Four of the house sigils can also be seen at the borders. This bag measures approximately 15 1/2″ by 14 1/2″ by 1″ while the handle length is 9″.
Lady Lyanna Mormont T-Shirt. I'm starting to think that this box is a celebration of all the spirited and brave ladies of Game of Thrones. This item features the young but fearless lady of Bear Island, Lyanna Mormont. The tee has a wide shape that looks great when tucked in jeans.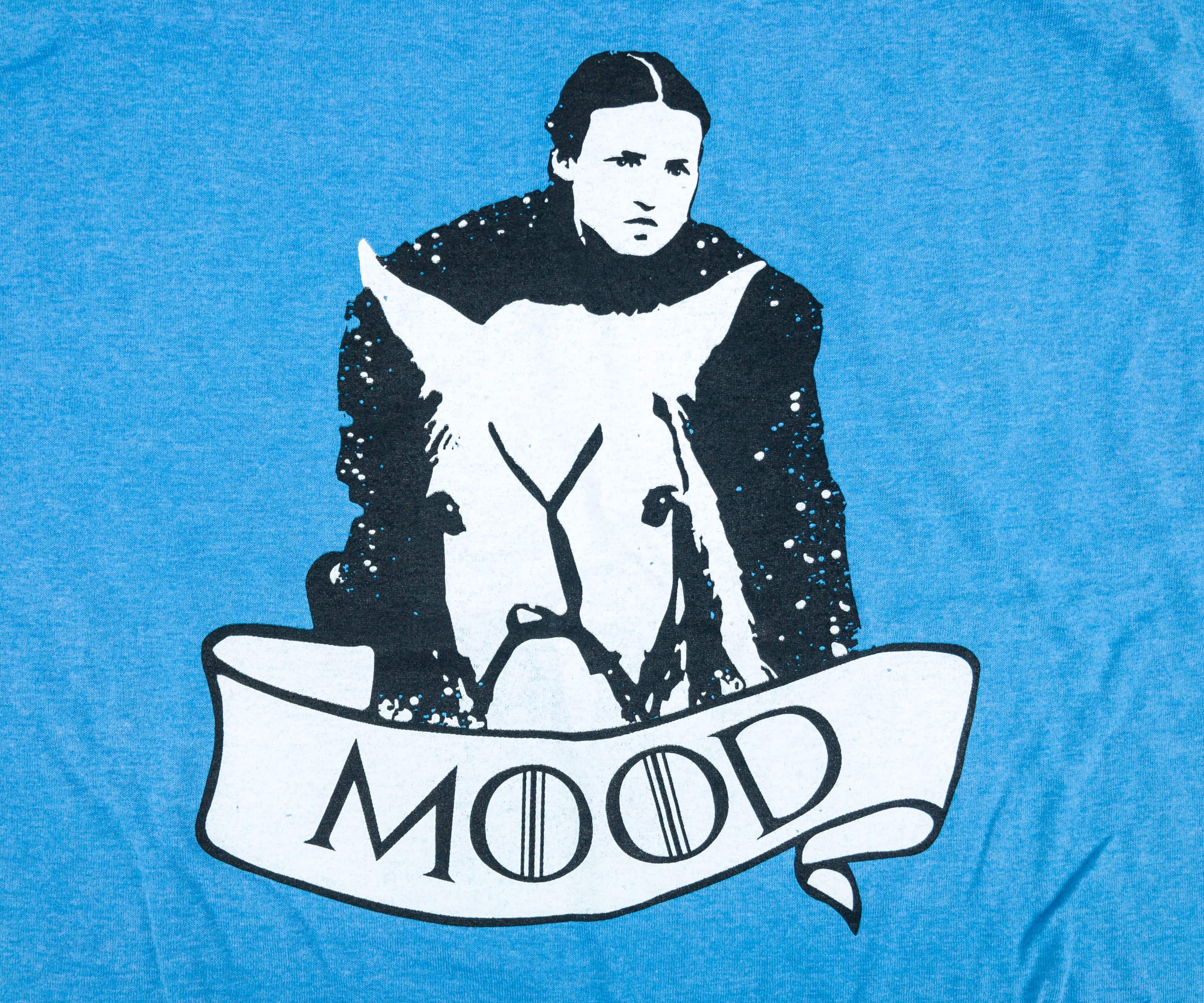 This statement tee helps me show my fiercest mood. I'm sure everyone will be amazed when they see the ferocious lady on the print. Its blue color also works for me. I wore this shirt sooo many times over the last couple of weeks!
The Faceless Men Scarf. Is it just me, or I see the faces of some of the lead characters of the series on this scarf's print?
This infinity scarf reminds us of Jaqen H'ghar and the Faceless Men as well as Arya and her list of names. Those scenes were so intense that they kept us on the edge of our seats. It will surely catch the eyes of true GOT fans wherever I go.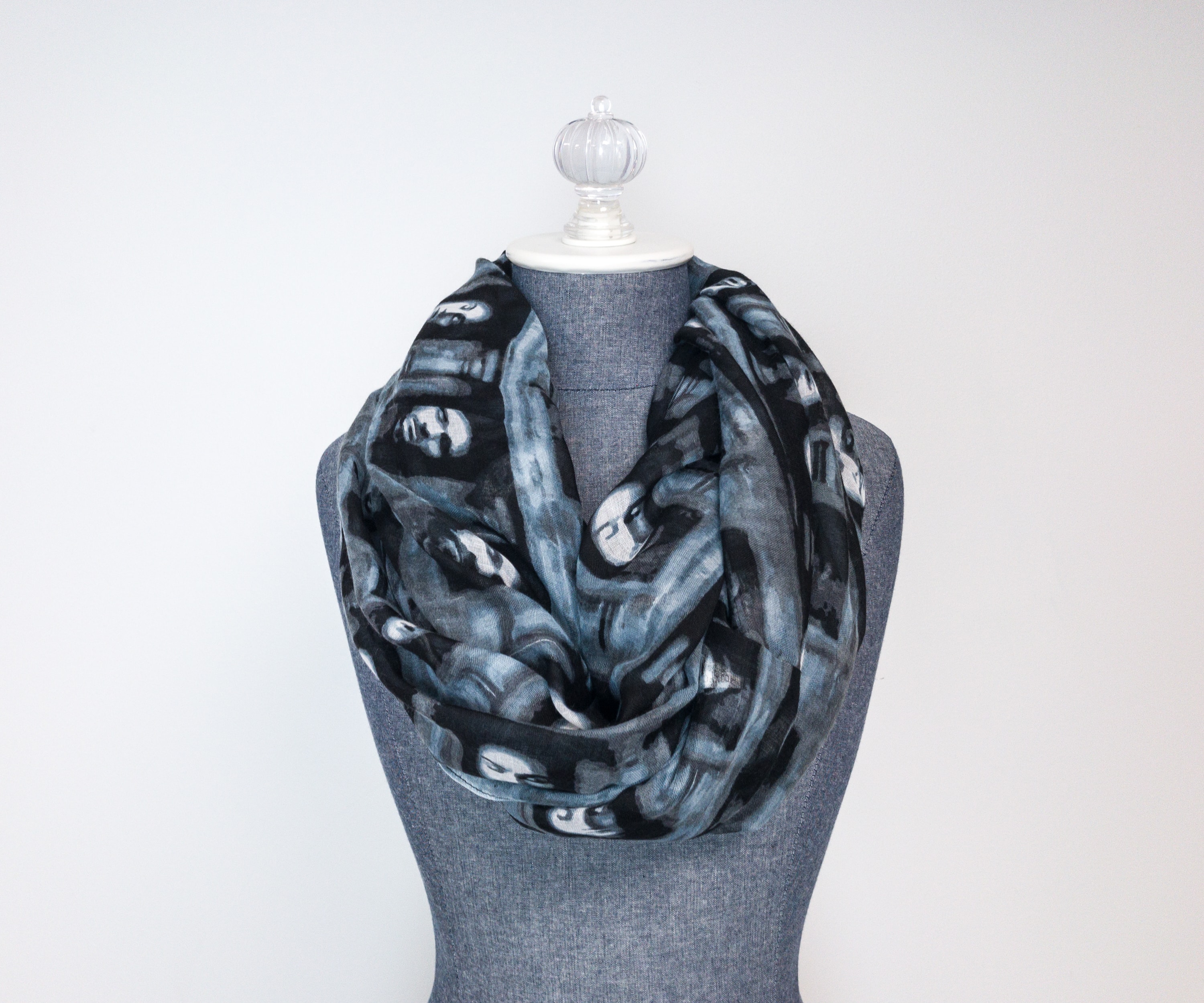 I can wear it around my neck in different ways like wrapping it in a single loop, tying it into a knot, a bow, in a fat loop and so much more!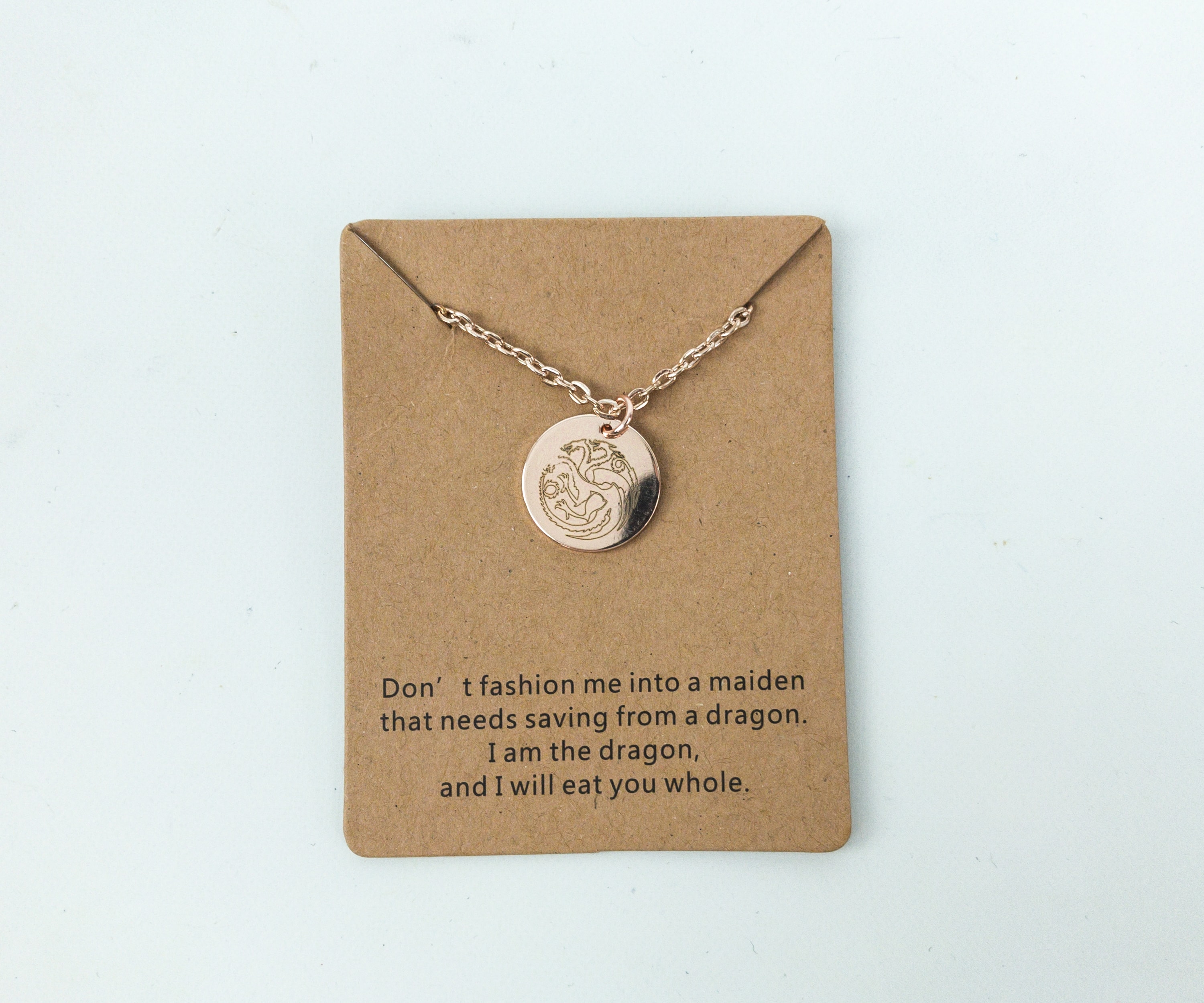 House Targaryen Necklace. On the packaging card is a famous line from the mother of dragons, queen Daenerys. This gold rose necklace bears a pendant with the House Targaryen's sigil.
The lovely pendant hangs from a mid-length necklace with a crab claw clasp.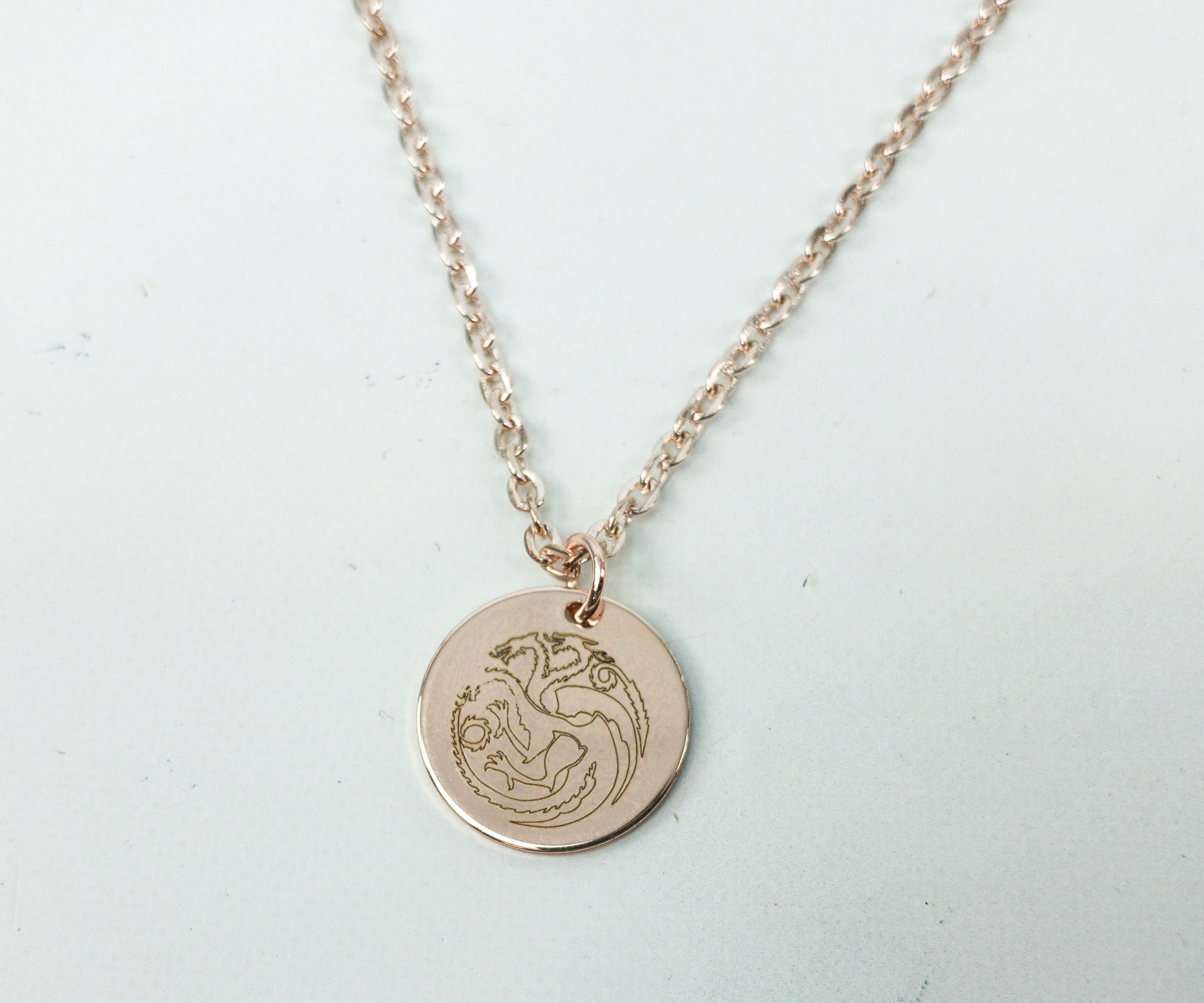 A closer look at the round pendant reveals the three-headed dragon. It is believed that it symbolizes Aegon and his two sisters, Rhaenys and Visenya who conquered Westeros and forged the seven kingdoms from the backs of their three dragons namely, Balerion, Meraxes, and Vhagar.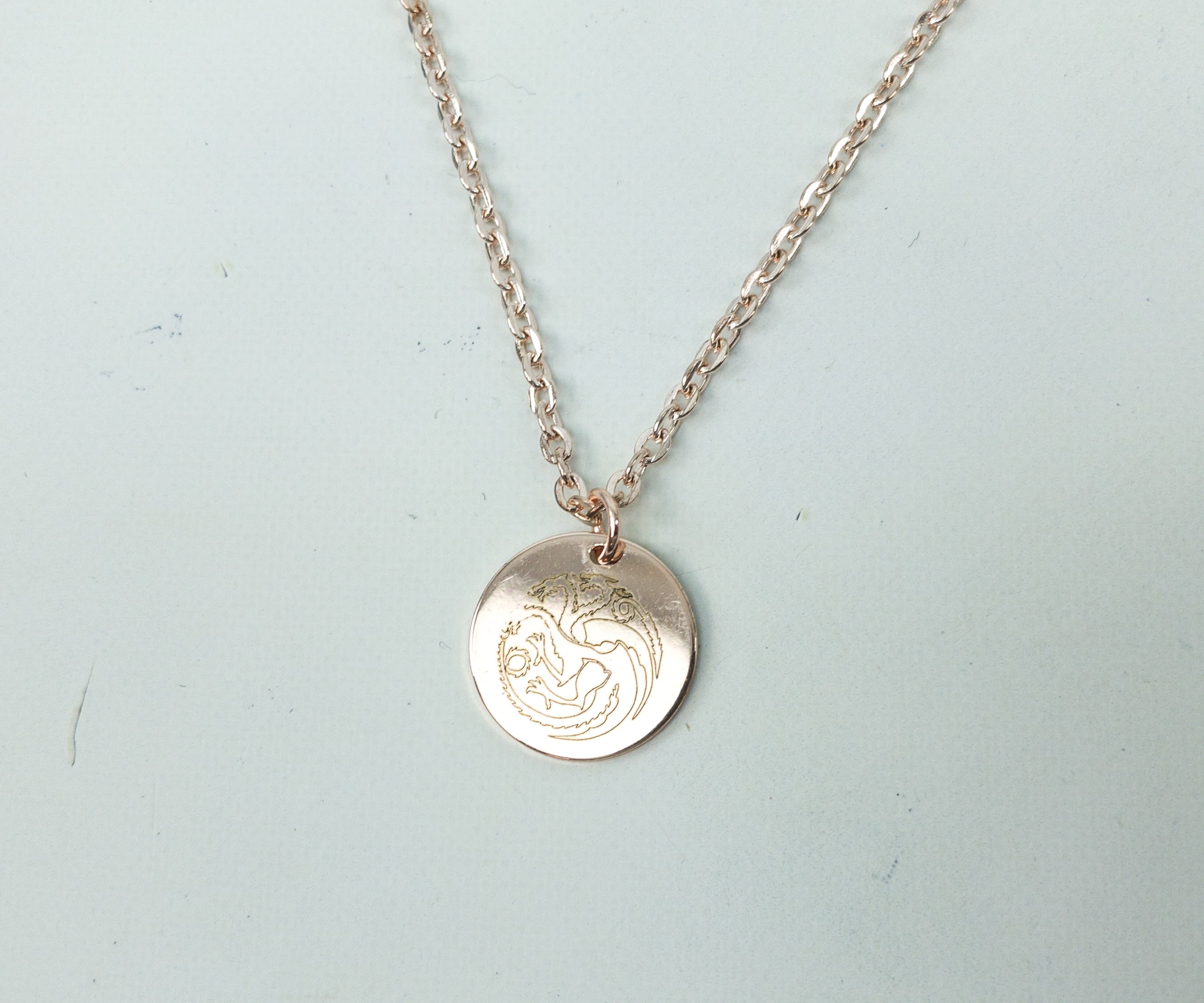 Its shiny pendant and sleek style are designed to accent the neckline.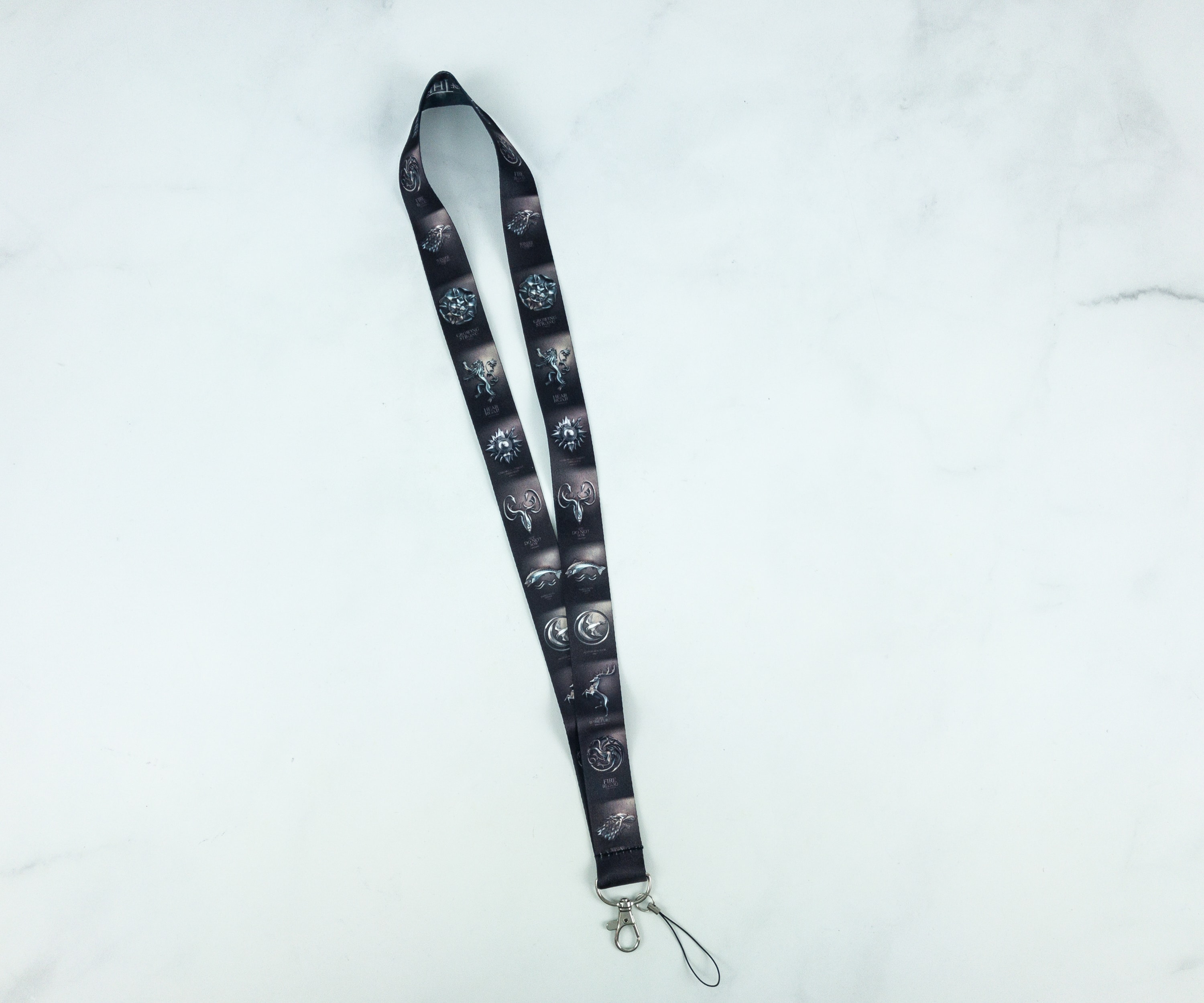 House Sigils Lanyard. This lanyard is popularly known for holding identification cards, but it also works great as a key, pen, phone holder and the list goes on.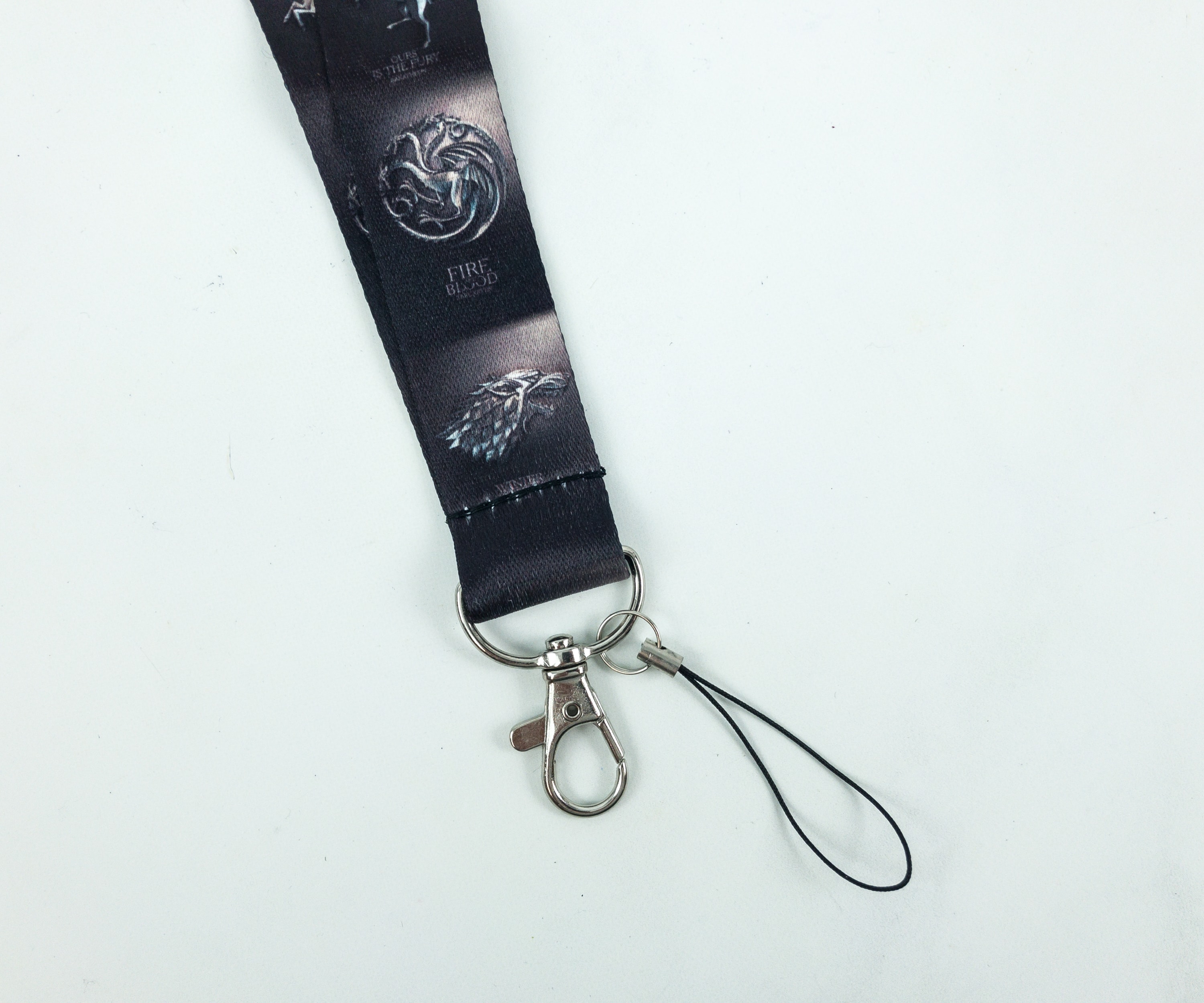 This multi-purpose lanyard is made of polyester and nylon. It features both a clamp and a string.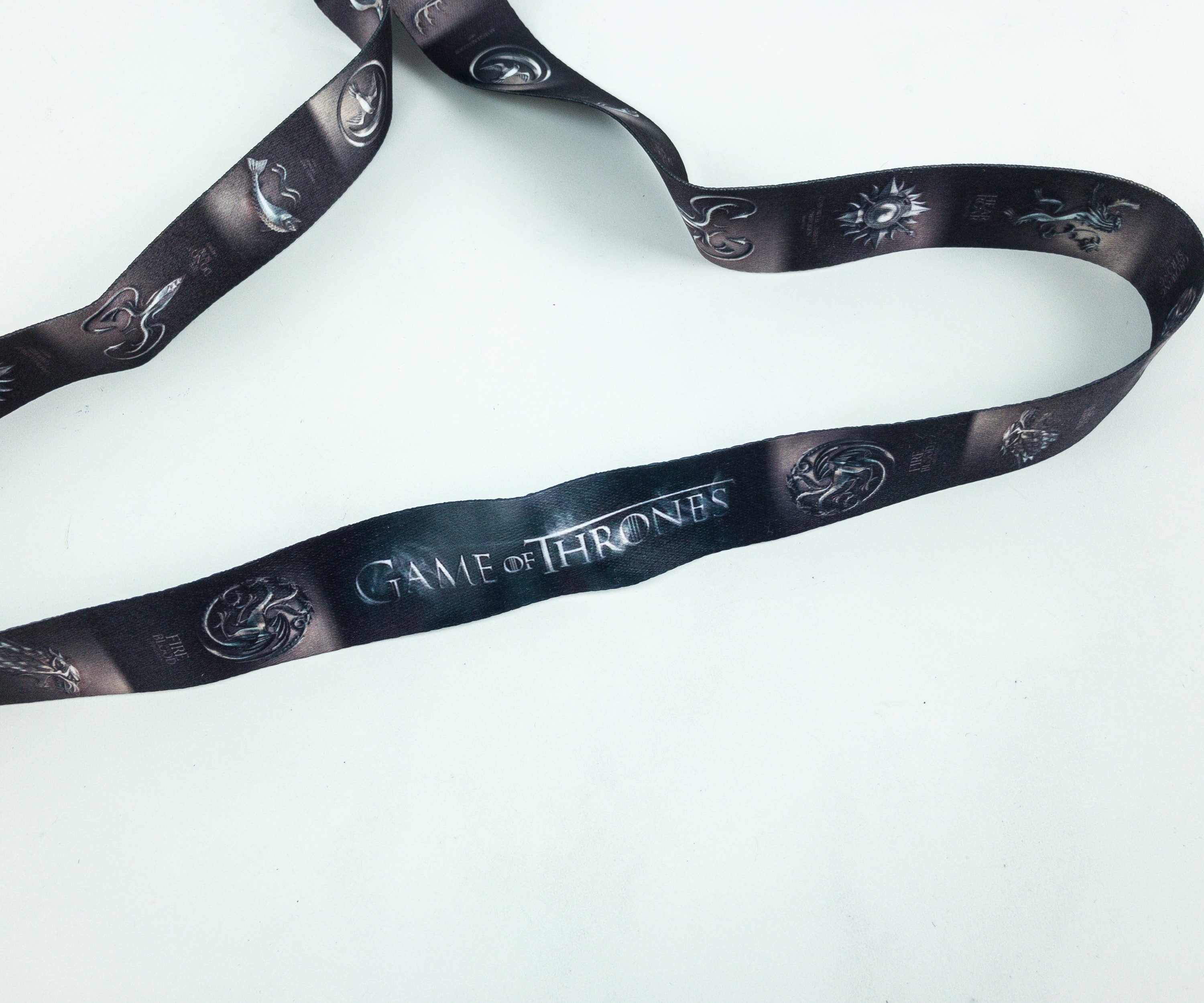 This item is an official Game of Thrones merchandise.
Its primary decoration is the different Sigils of the great houses of Westeros.
"Hand Of The King" Pin. As the popular saying goes, "the king dreams, the hand builds." One of the pins that are included in the box is this badge of the hand pin, which is a perfect gift not just for GOT fans but for your loyal friends or partner as well. This will show everyone that they hold an honorable position in your life, just like a King's chief advisor and executor of his commands.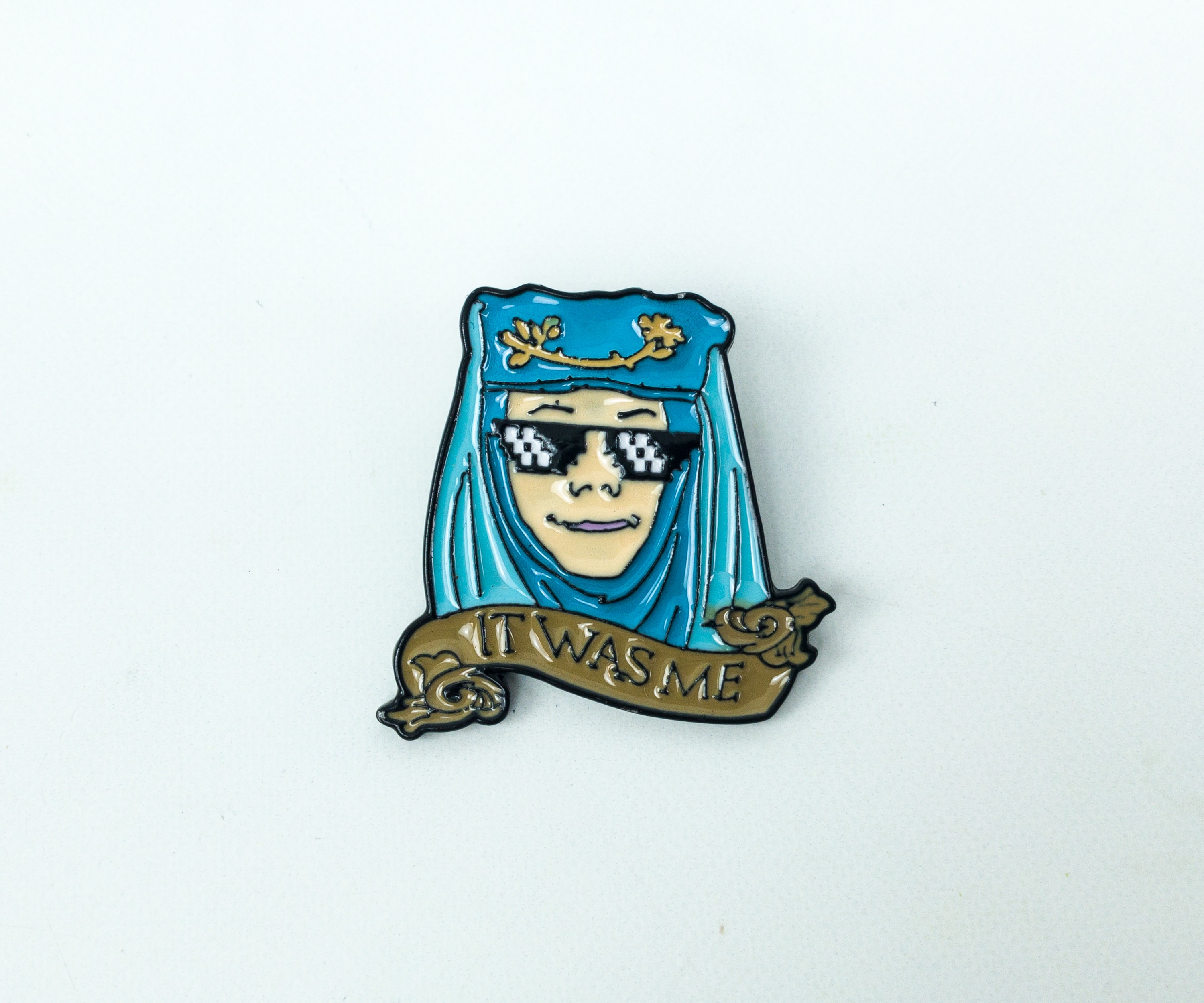 Lady Olenna "It Was Me" Meme Pin. Yes, it was her. Lady Olenna's last words were a big revelation. She was the one who poisoned Joffrey and everyone thought it was savage, hence this witty pin. It will truly be fun to wear this around or display on my pin banner.
Talk To The Hand Pin. The king is busy being king, so if you have something to say, just talk to his trusted right hand. "Talk to the hand" is an English slang phrase associated with the 1990s. It's a way of saying you don't want to hear what the other person is saying. It's colorful, super easy to wear, and it stays on securely.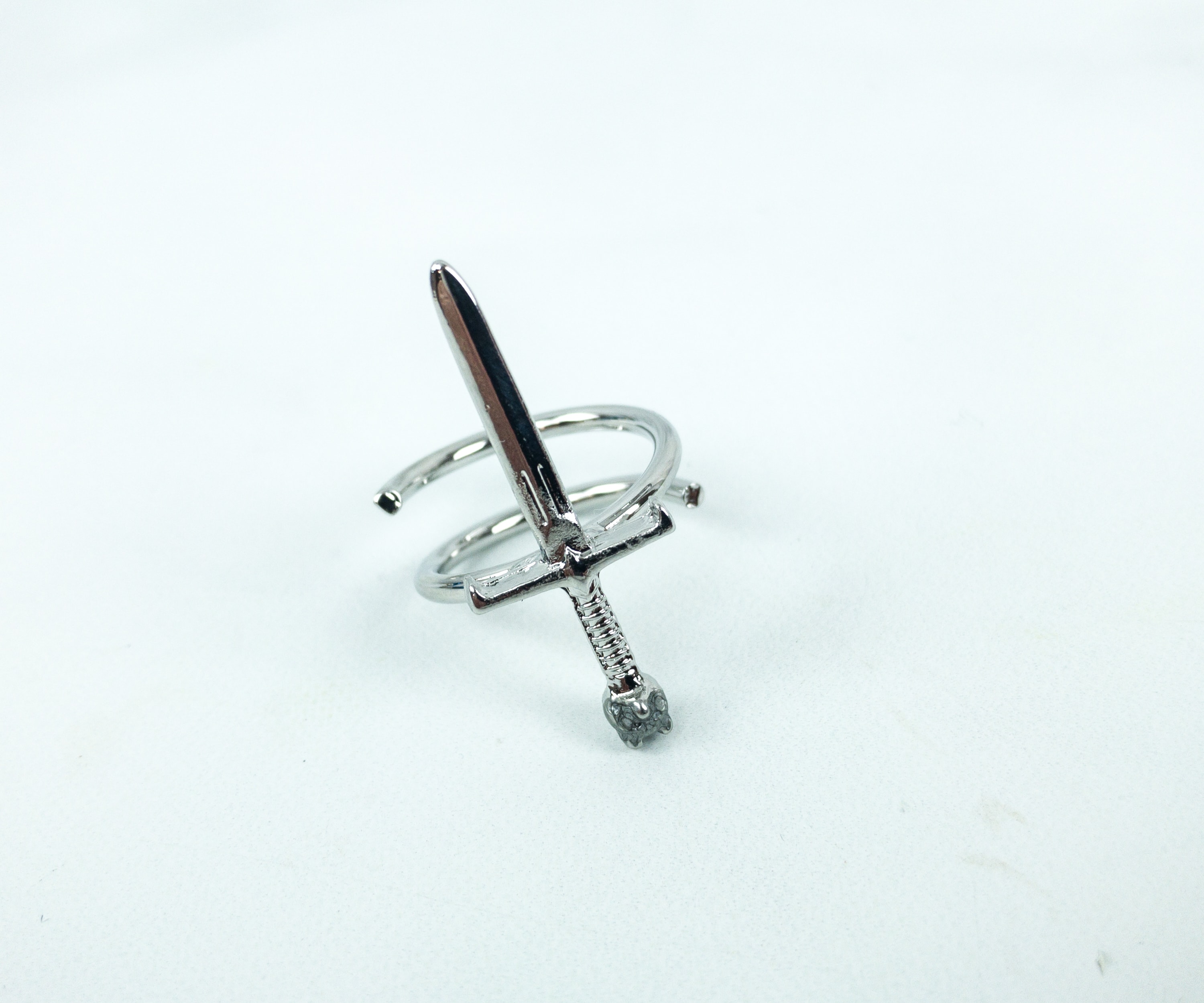 Longclaw Ring. If you're a collector of uniquely shaped and decorated rings, then this one is a must-have. Apparently, this is inspired by the Valyrian steel sword of Jon Snow given by Jeor Mormont during the night's watch.
Shame Bell Keychain. Shame! Shame! I can still hear that chant resonating in my head. Well, who would forget that intense episode, right? Whether you think Cersei deserved it or not, let this bell keychain be a reminder of that walk of atonement.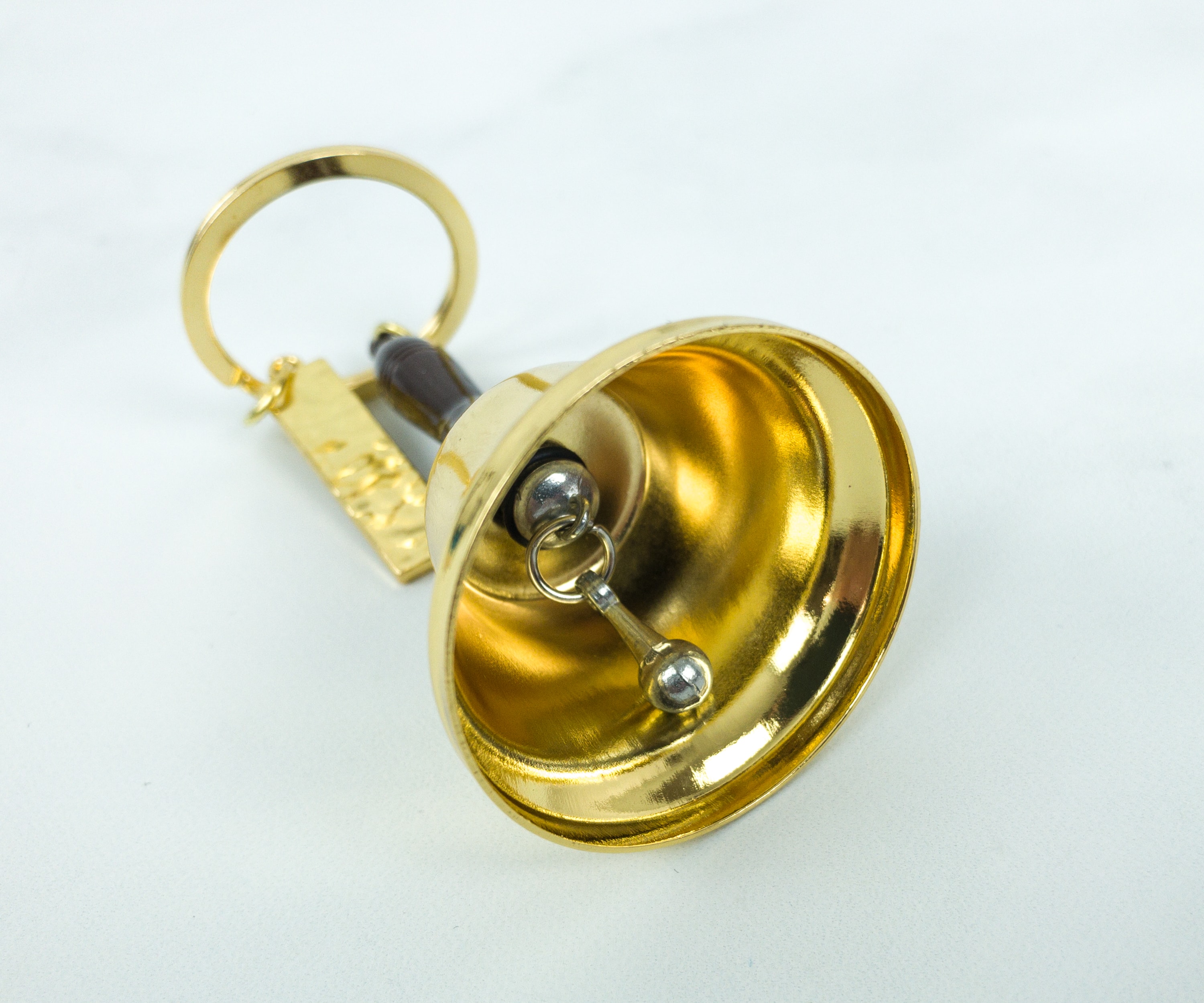 The design is uniquely detailed like that of the actual bell. It even has a clapper! It's so charming that it can hang decoratively from a handbag or let it sit on a keychain display case shadow box wall cabinet.
This month's box is filled with Game of Thrones inspired items and I'm really happy except for the fact that it took ages to be shipped. Well, at least it was shipped just right in time with the eighth and final season. My favorite would have been the cosmetics pouch, if only it hadn't been smeared with ink. Anyway, there are more things to like in the selection such as the infinity scarf, the shame bell keychain, the lovely necklace, and the shirt. I also find the pins adorable. Except for the damaged items and the delayed shipping, this is an overall awesome collection of GOT merch. I hope they will improve the items and the packaging so there will be no more items going to waste in the future.
As for the shipping, Fandom hasn't really totally recovered yet from their supplier issues and the subscription isn't back on track.
Have you tried Fandom of the Month? What did you think of this month's box?