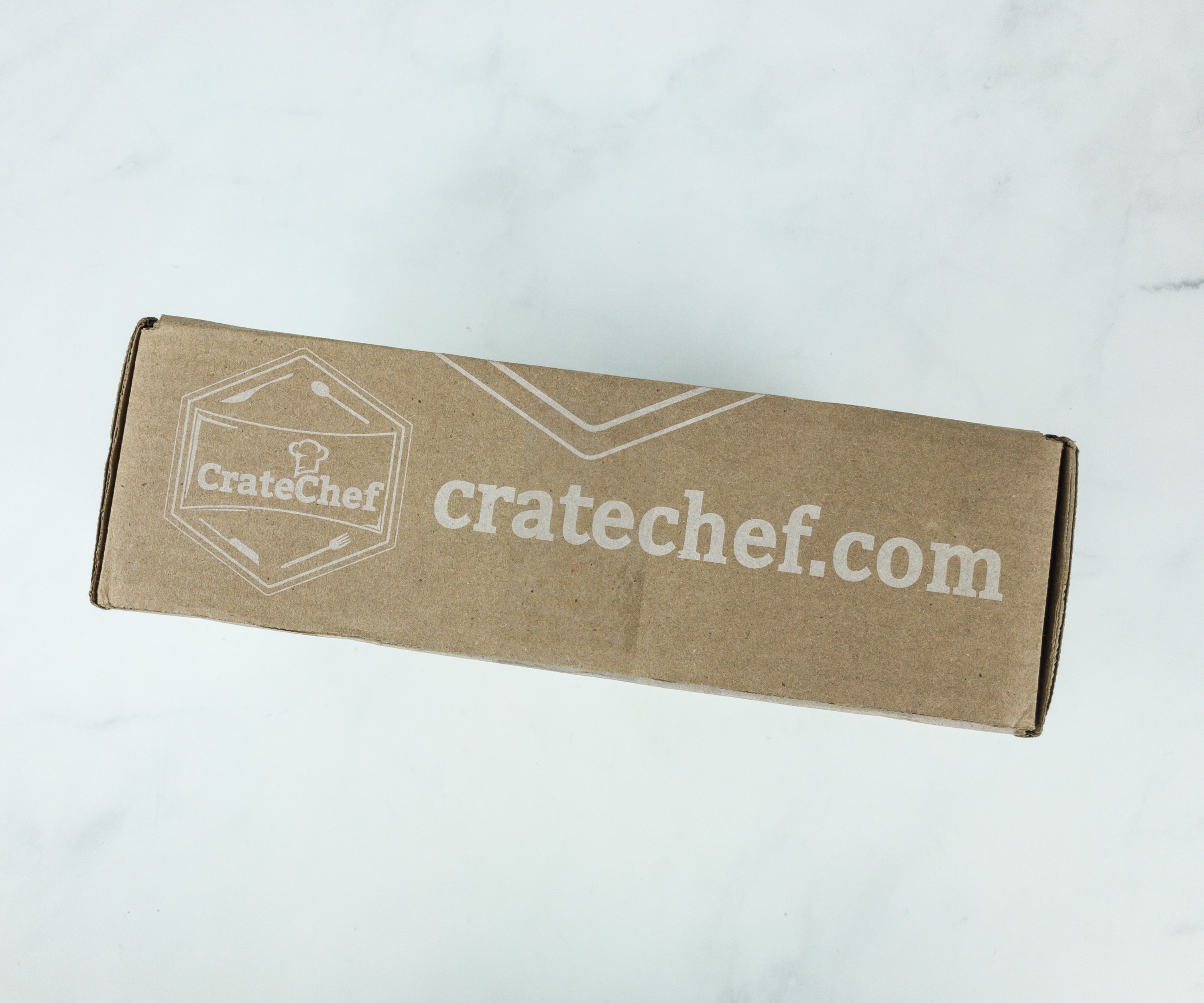 Crate Chef is a bi-monthly subscription that sends a specially curated box filled with chef-curated kitchen items, food products, as well as selected recipes. They invite a luminary from the culinary world to curate each box with their favorite finds. Each box costs $45.
DEAL: Save 10% off your first order with coupon code HELLO10.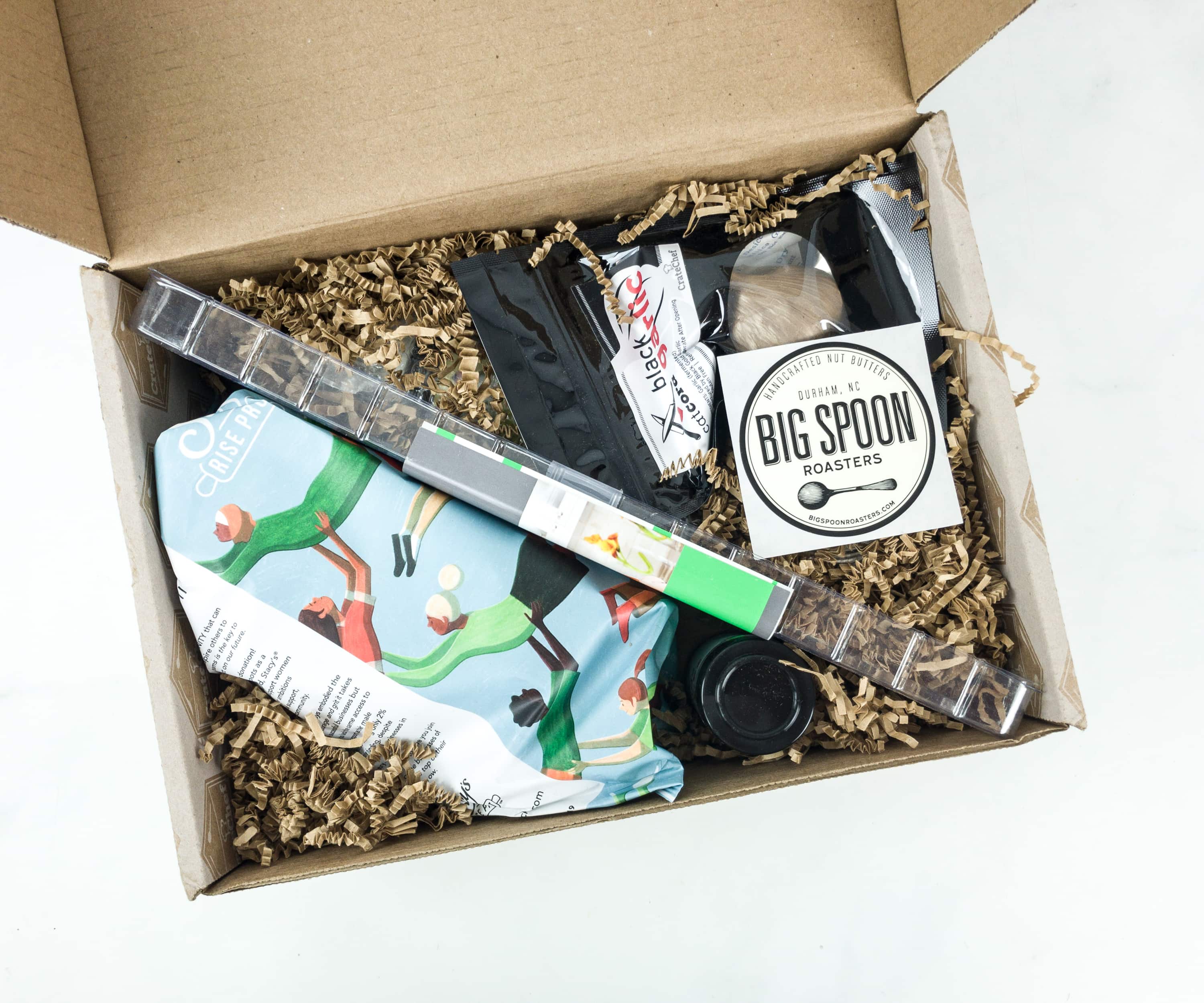 The box is stuffed with all the items and brown squiggles to cushion everything!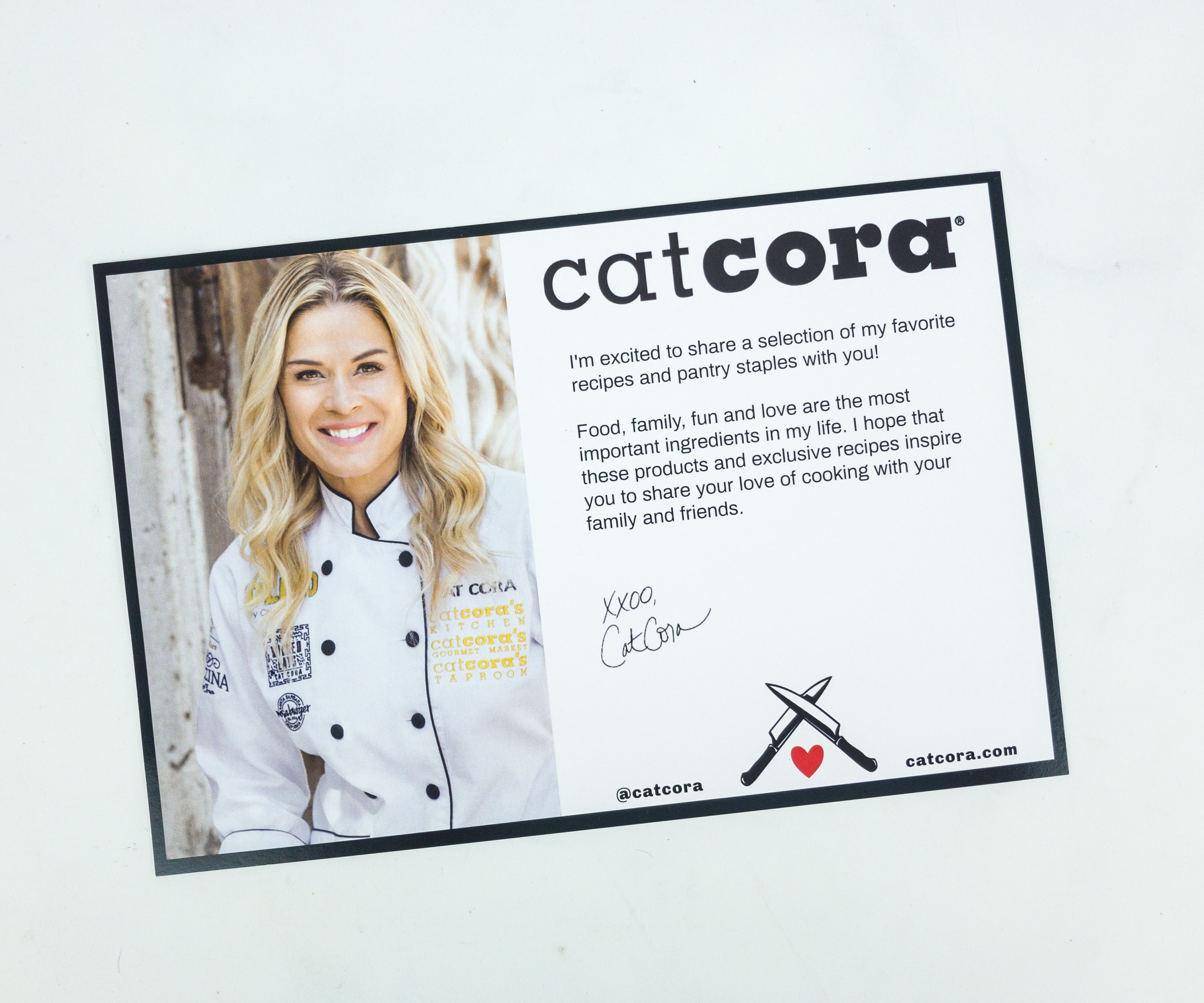 Each month, Crate Chef collaborates with a different famous chef to bring you products that will up your cooking game. This month, they collaborated with Cat Cora.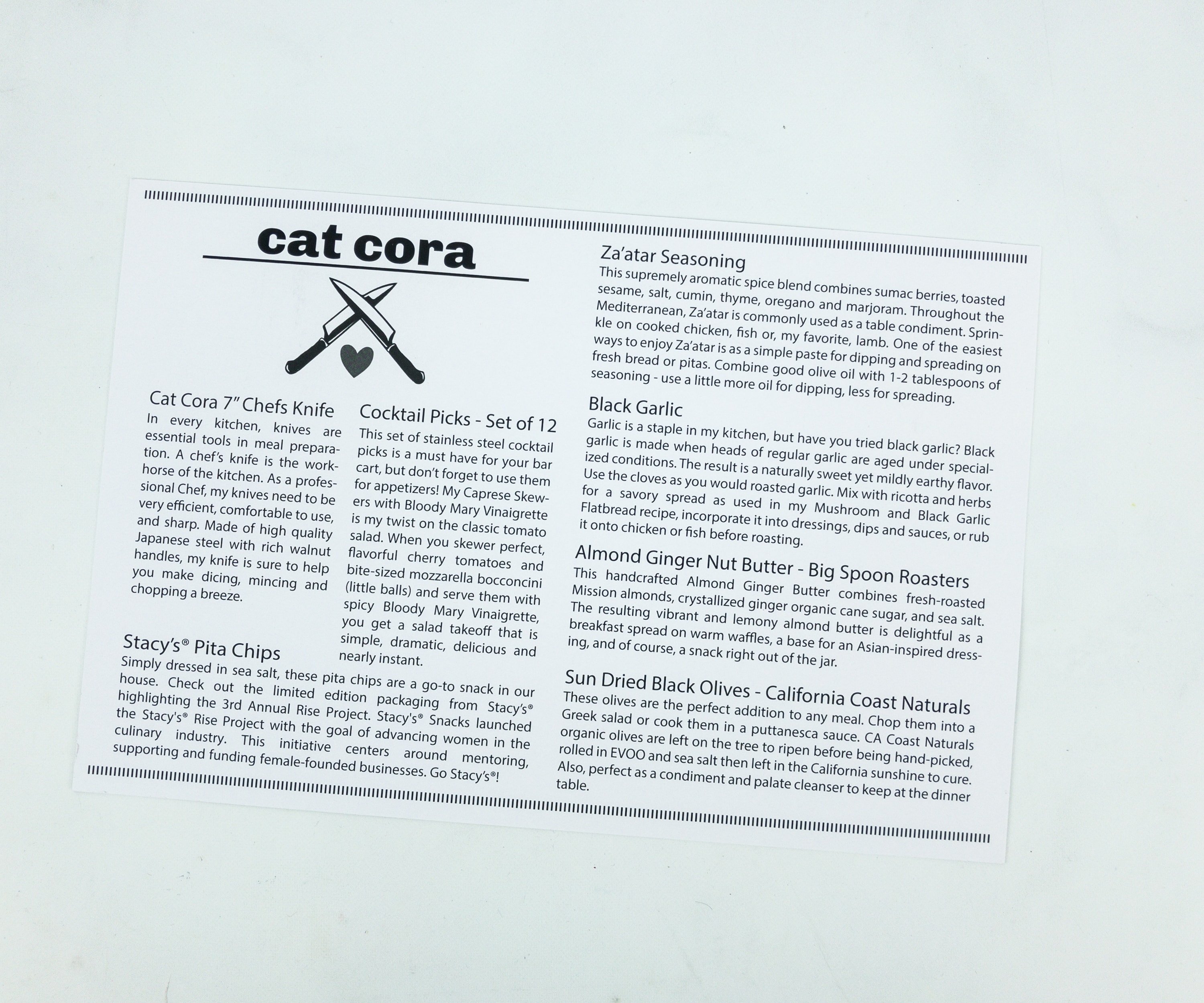 Listed at the back of the card are all the items included in this month's box.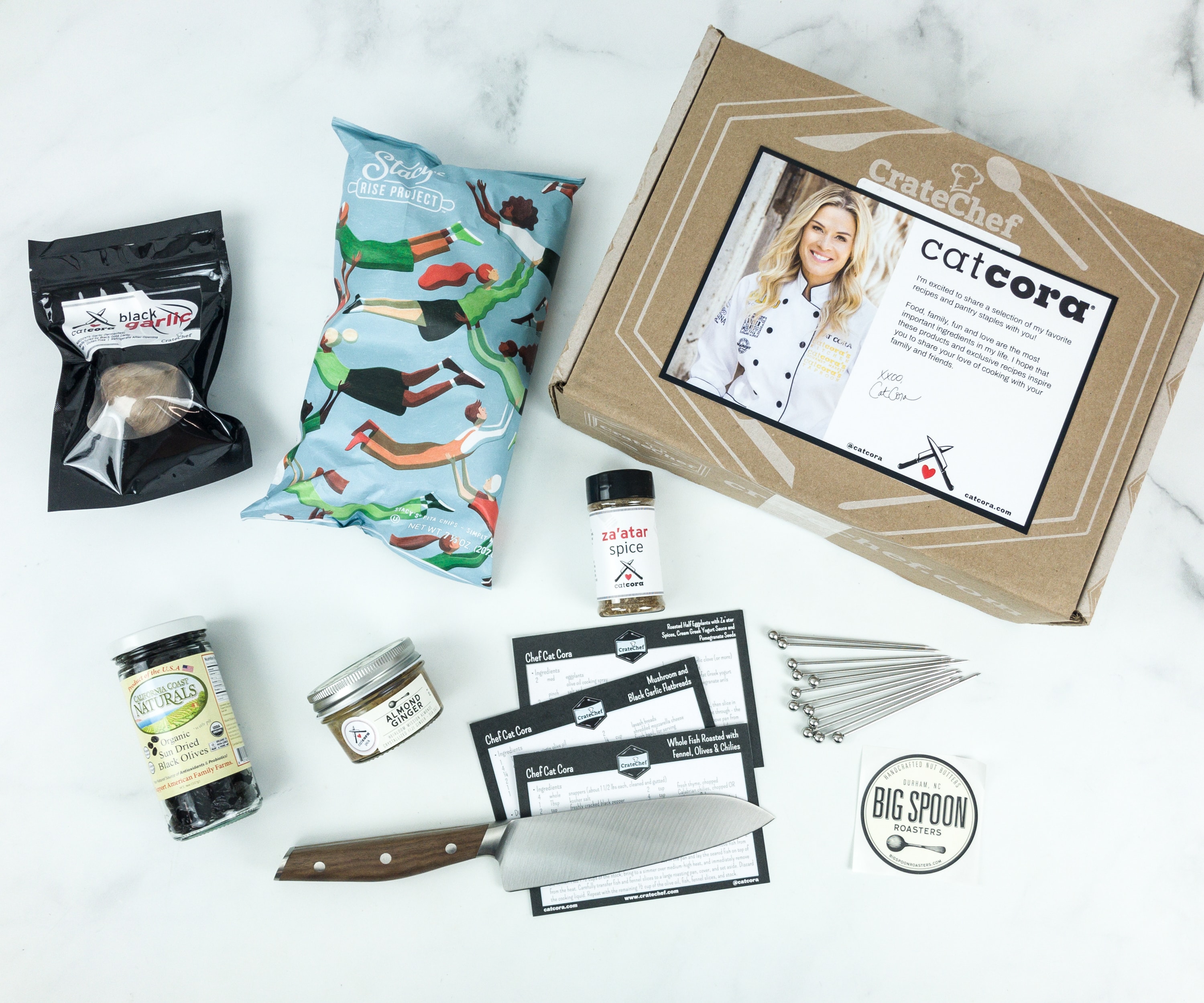 Everything in my box!
The box includes a number of famous recipes made by Chef Cat Cora.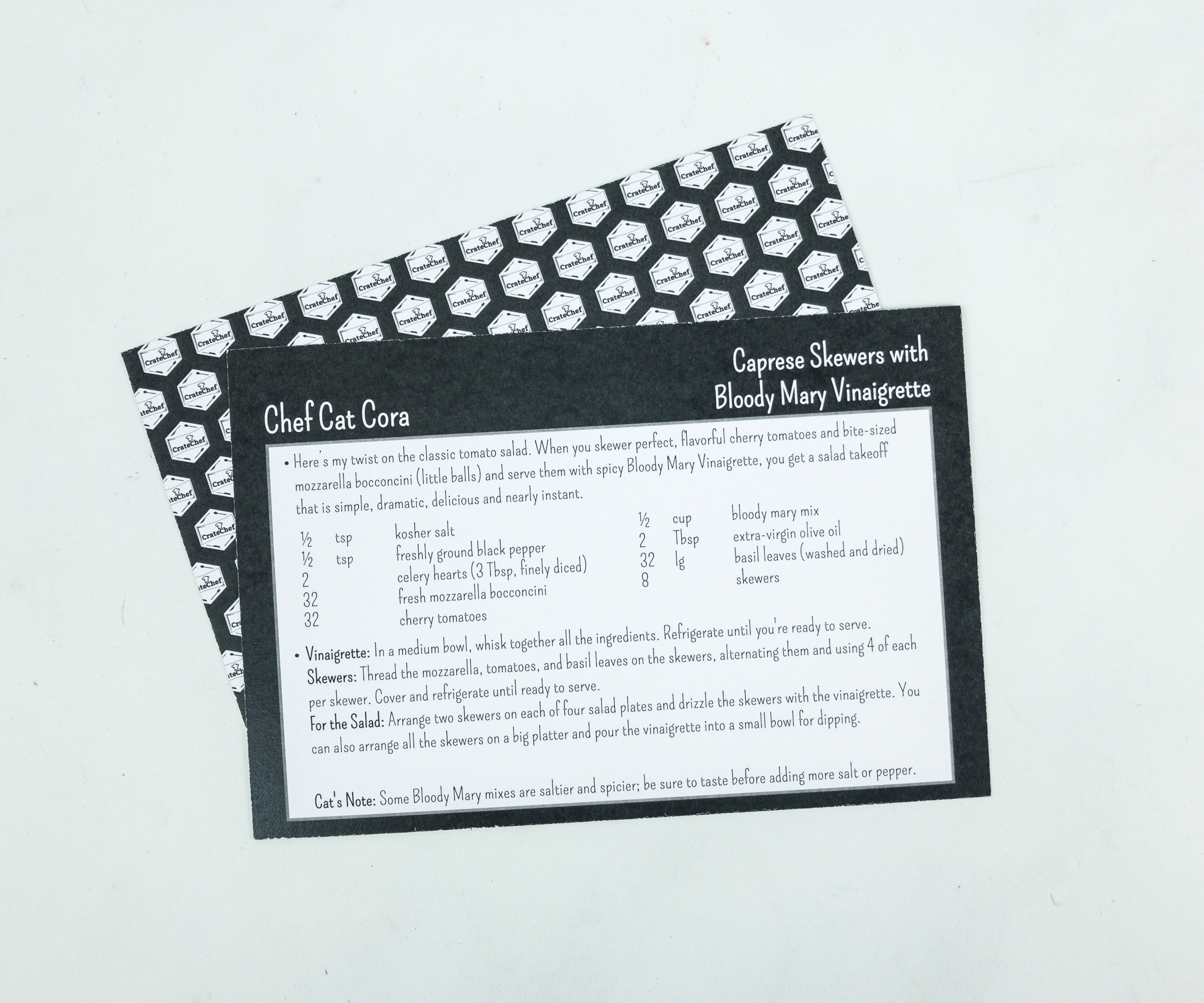 Every card comes with the lists of all the ingredients, incorporating items from the box and simple directions for preparing the dishes.
Every crate chef box includes a bonus item that may not have any relation to the theme. This month's bonus item is a cute Big Spoon Roasters sticker!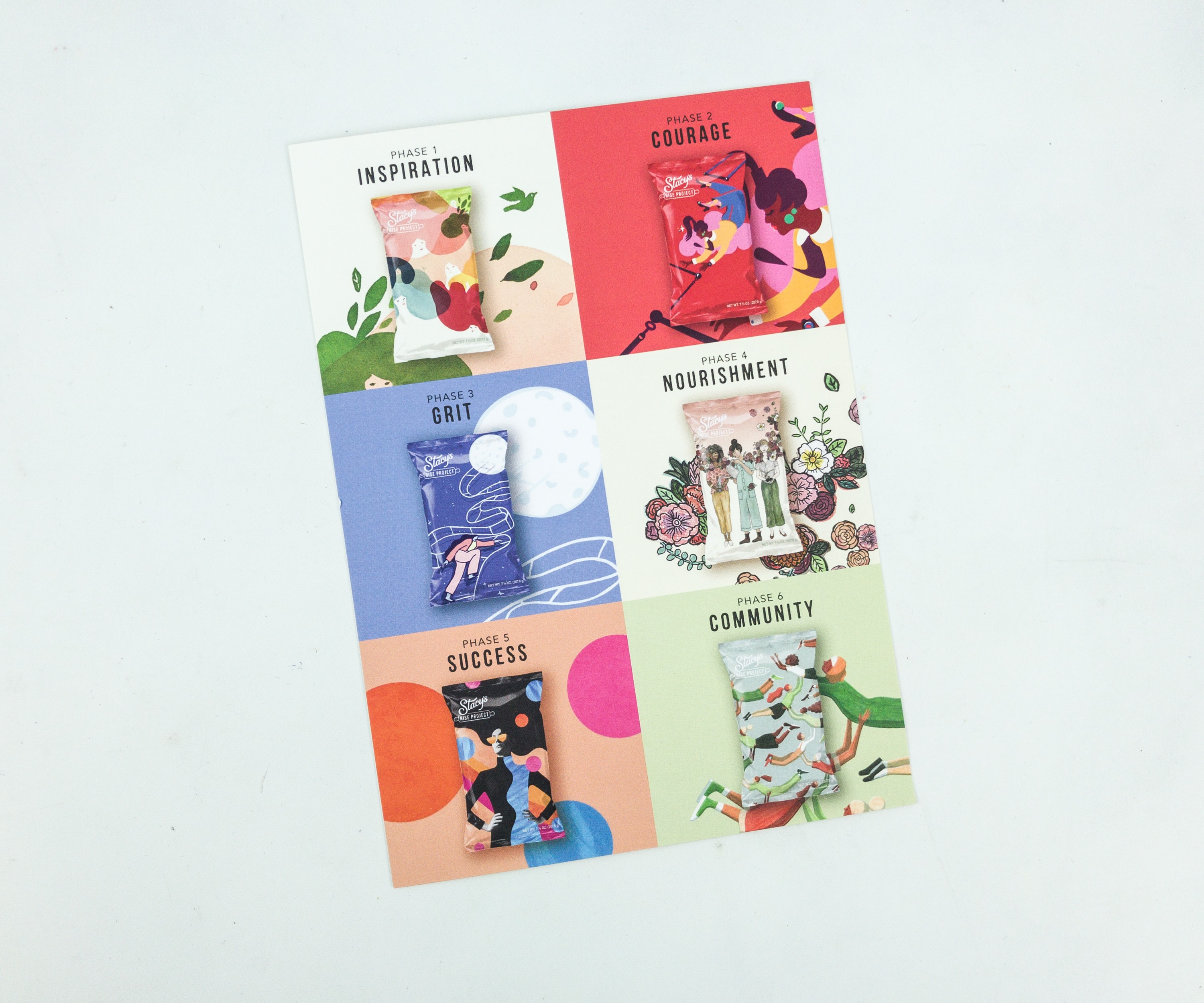 Stacy's Pita Chips. There are six kinds of limited-edition pita chips available as a part of Stacy's Rise Project. According to Stacy's, each of them "represents a step on the journey to becoming a female entrepreneur."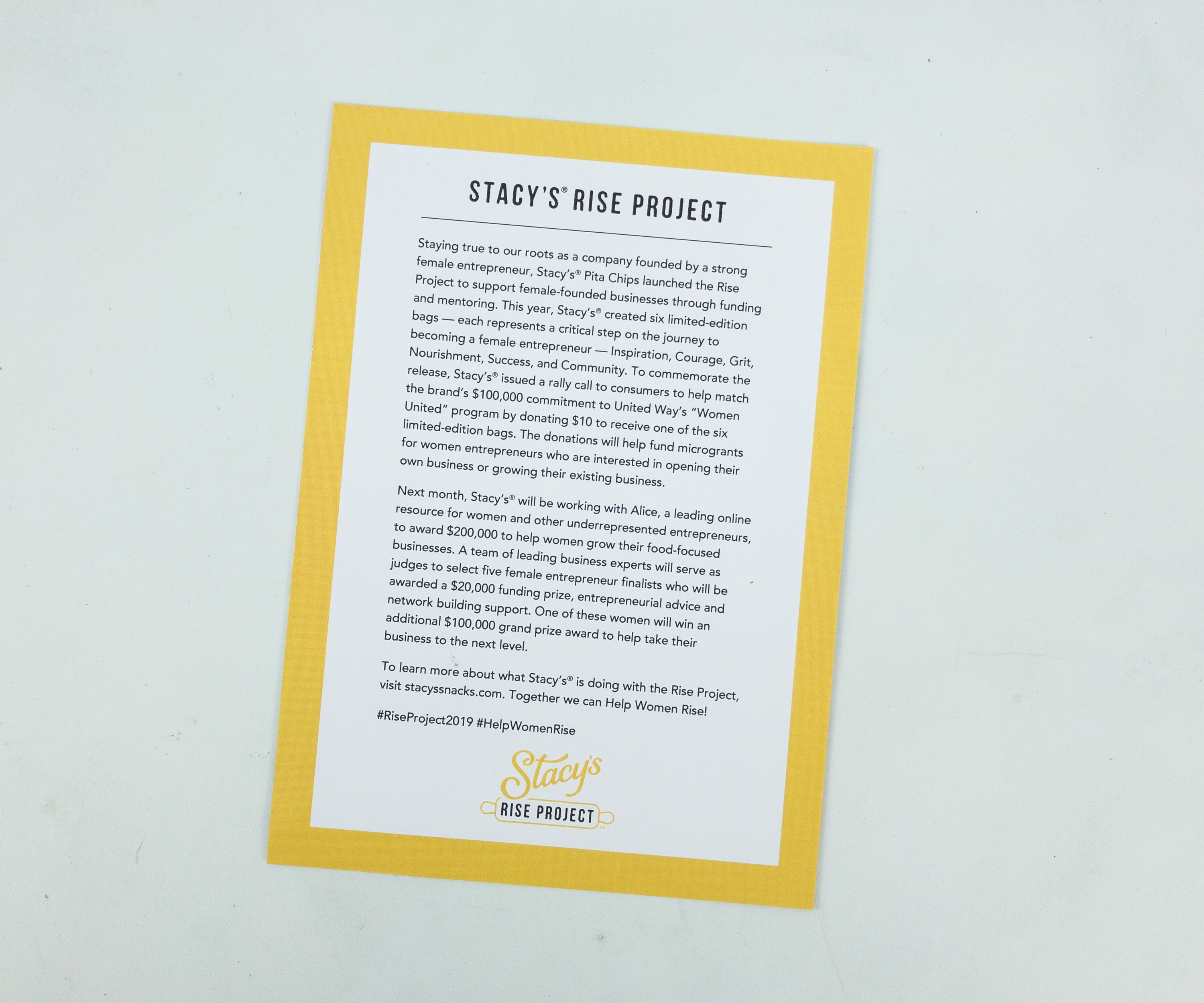 There's an info card that explains further what this project is all about.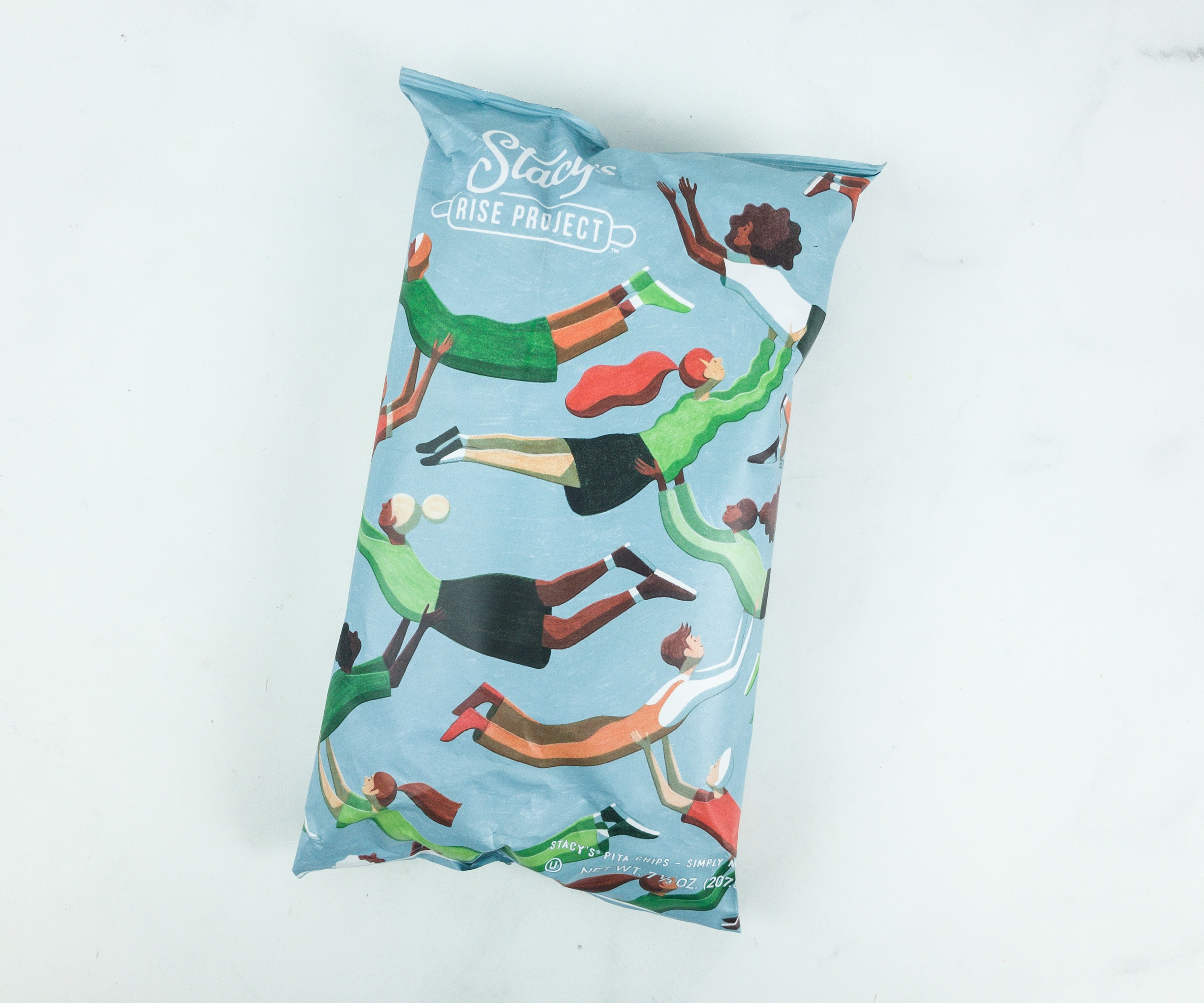 I got the 6th step, which is Community! This pack is designed by Eleni Kalorkot.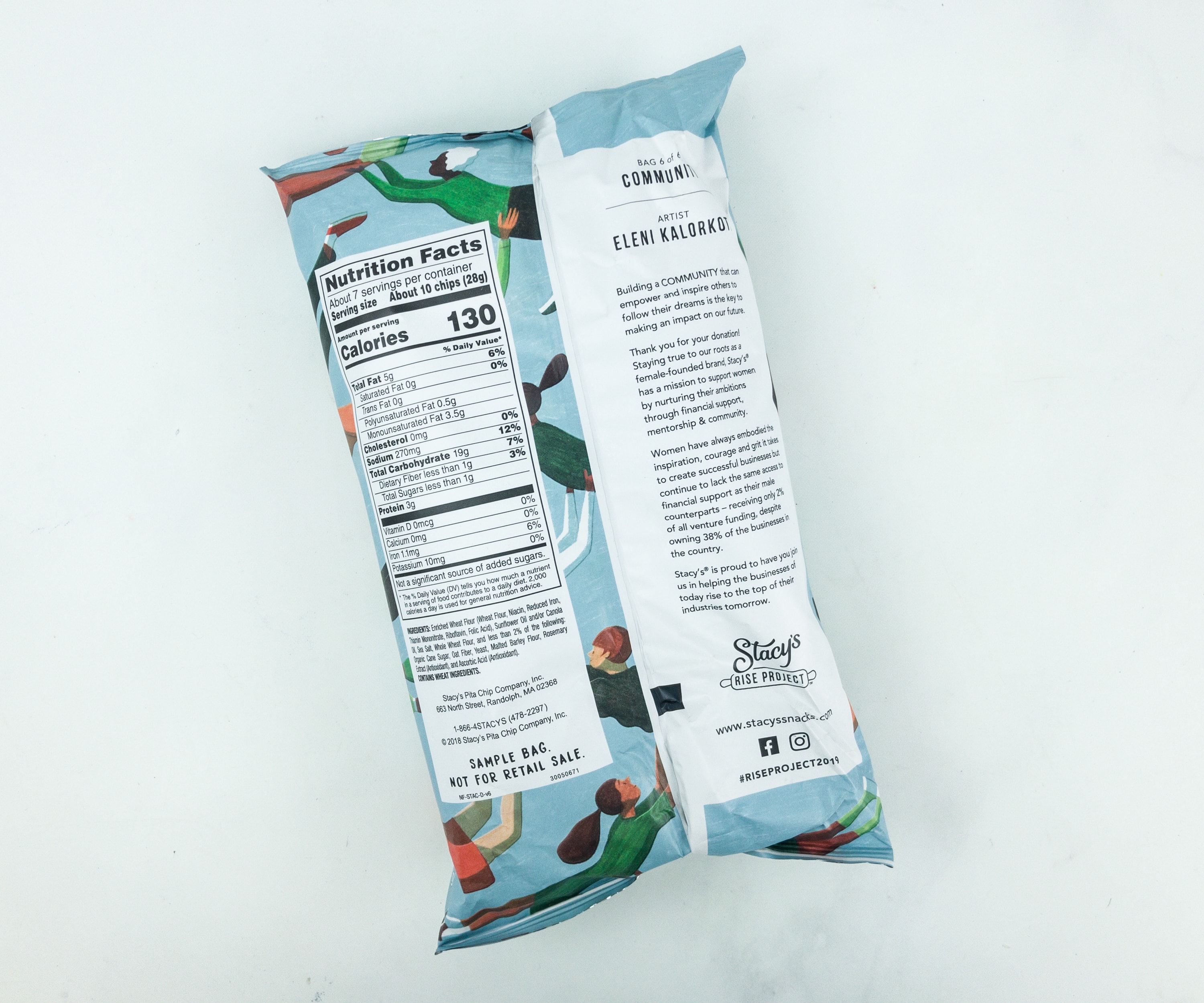 The pita chips were deliciously salty. It makes a perfect grab and go snack! I remember Stacy's from back in the day – I've always loved them and always can chow through an entire package.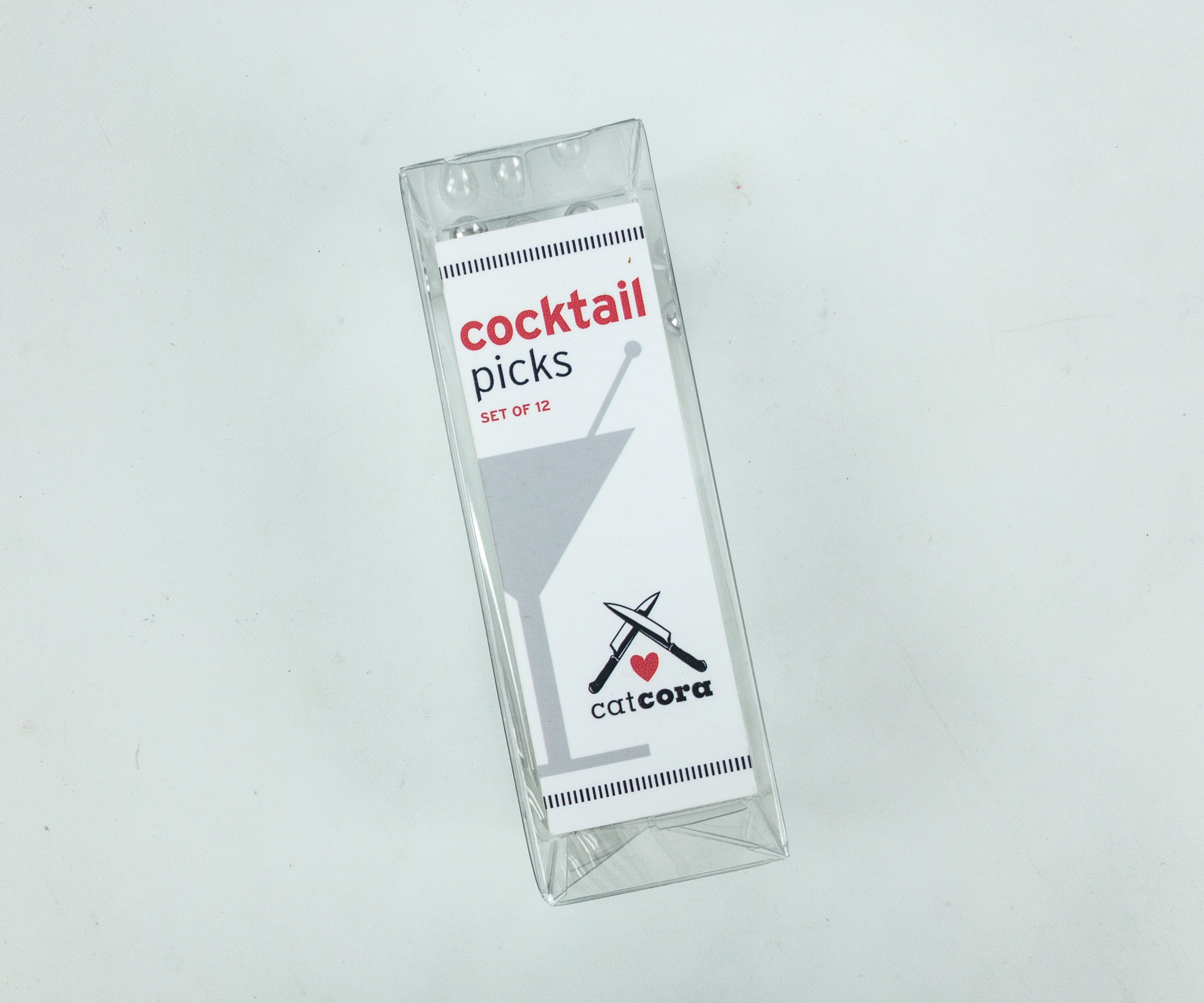 Cat Cora Cocktail Picks – Set Of 12. It's a unique set of picks made from premium quality stainless steel. Each pick is hard enough to easily pierce through the food without the possibility of being bent or broken!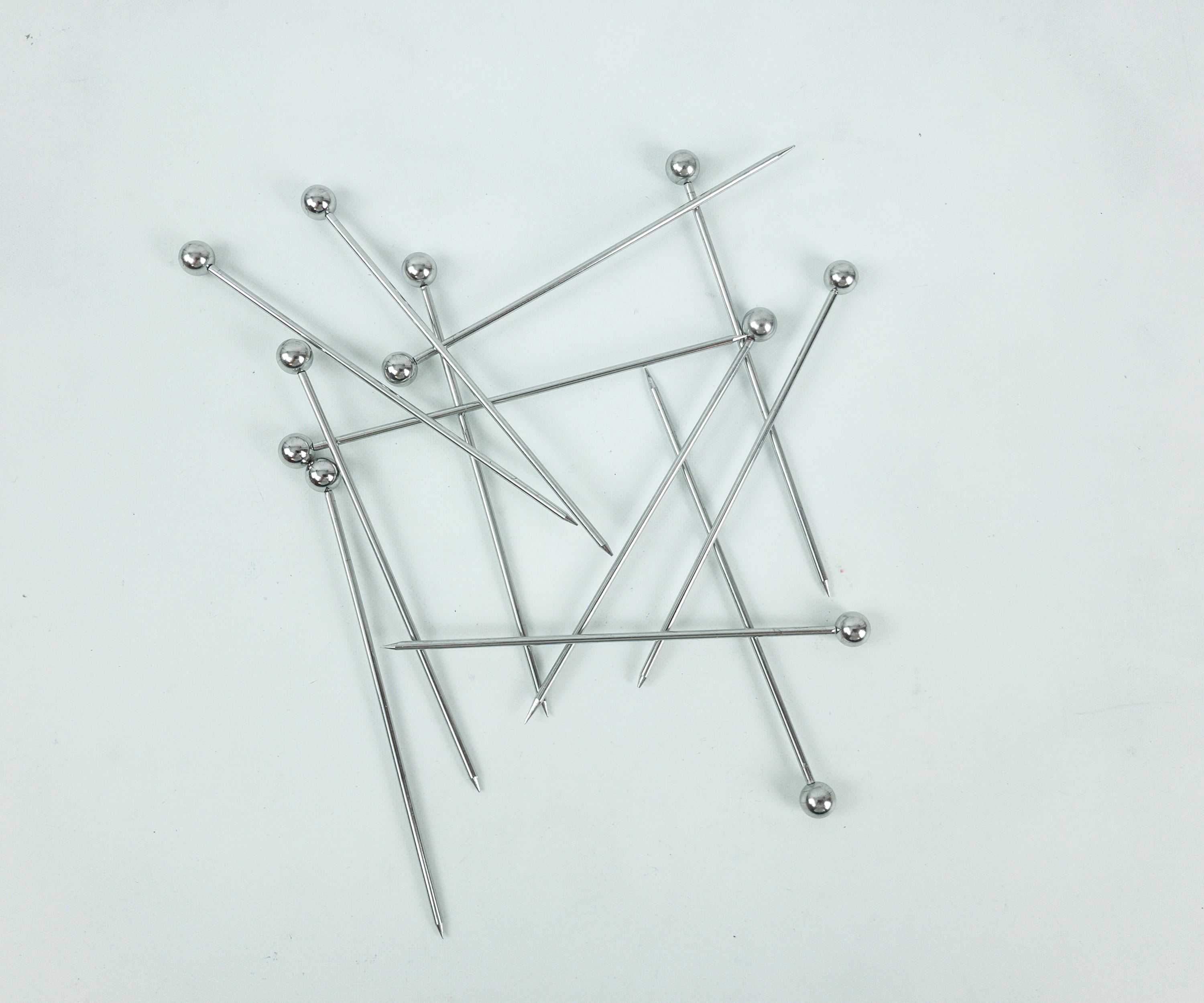 These picks are great for appetizers, cocktails, kebabs, finger foods, and a lot more!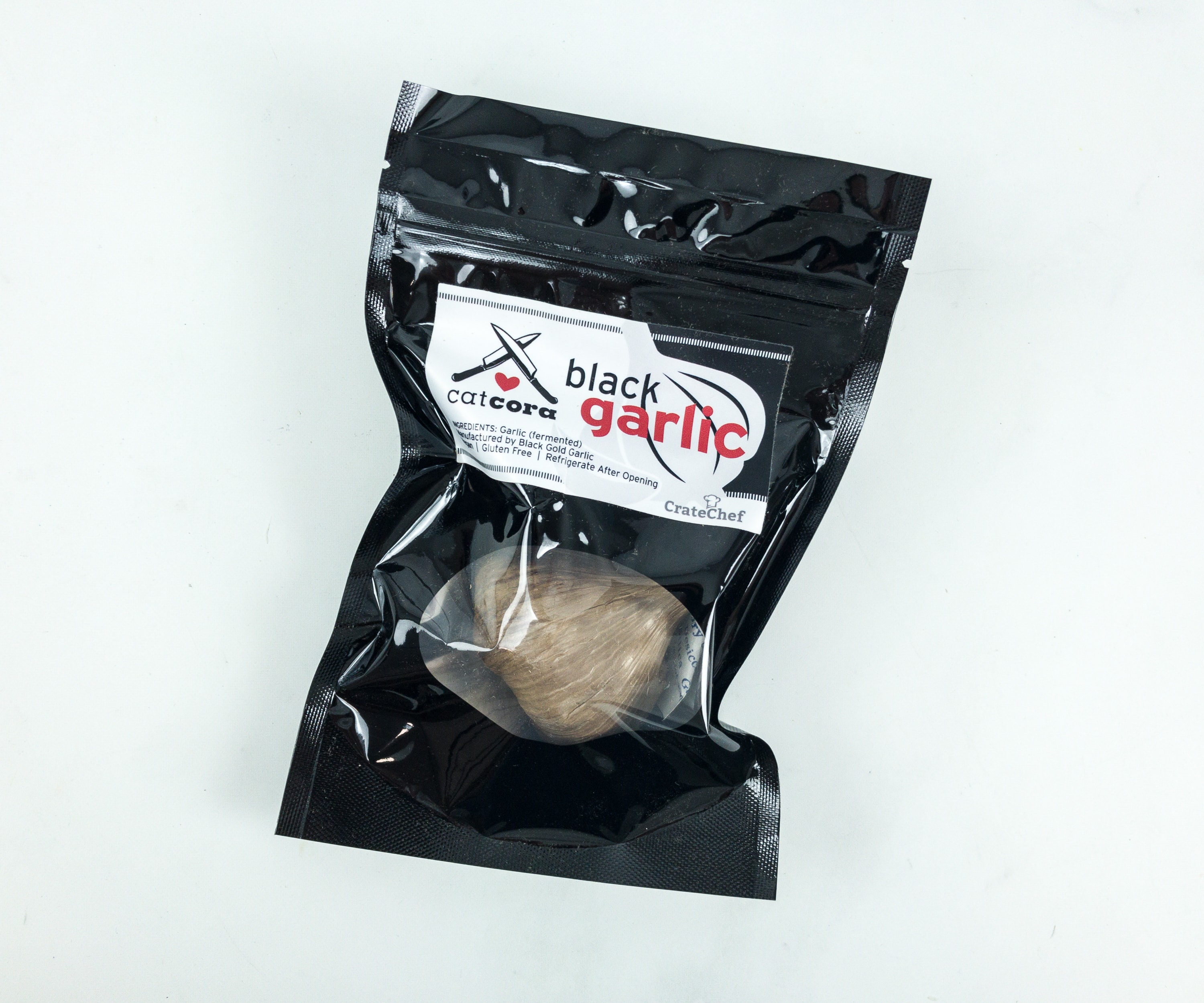 Black Garlic. It's a clove of aged garlic! To make this, they heated whole bulbs of garlic and kept them in a humidity-controlled environment for around 60-90 days. It tastes a bit sweet and syrupy with a kick of balsamic vinegar.
Cat Cora 7″ Chef's Knife. This Cat Cora kitchenware is a high performing, forged full tang knife made from premium quality Japanese steel.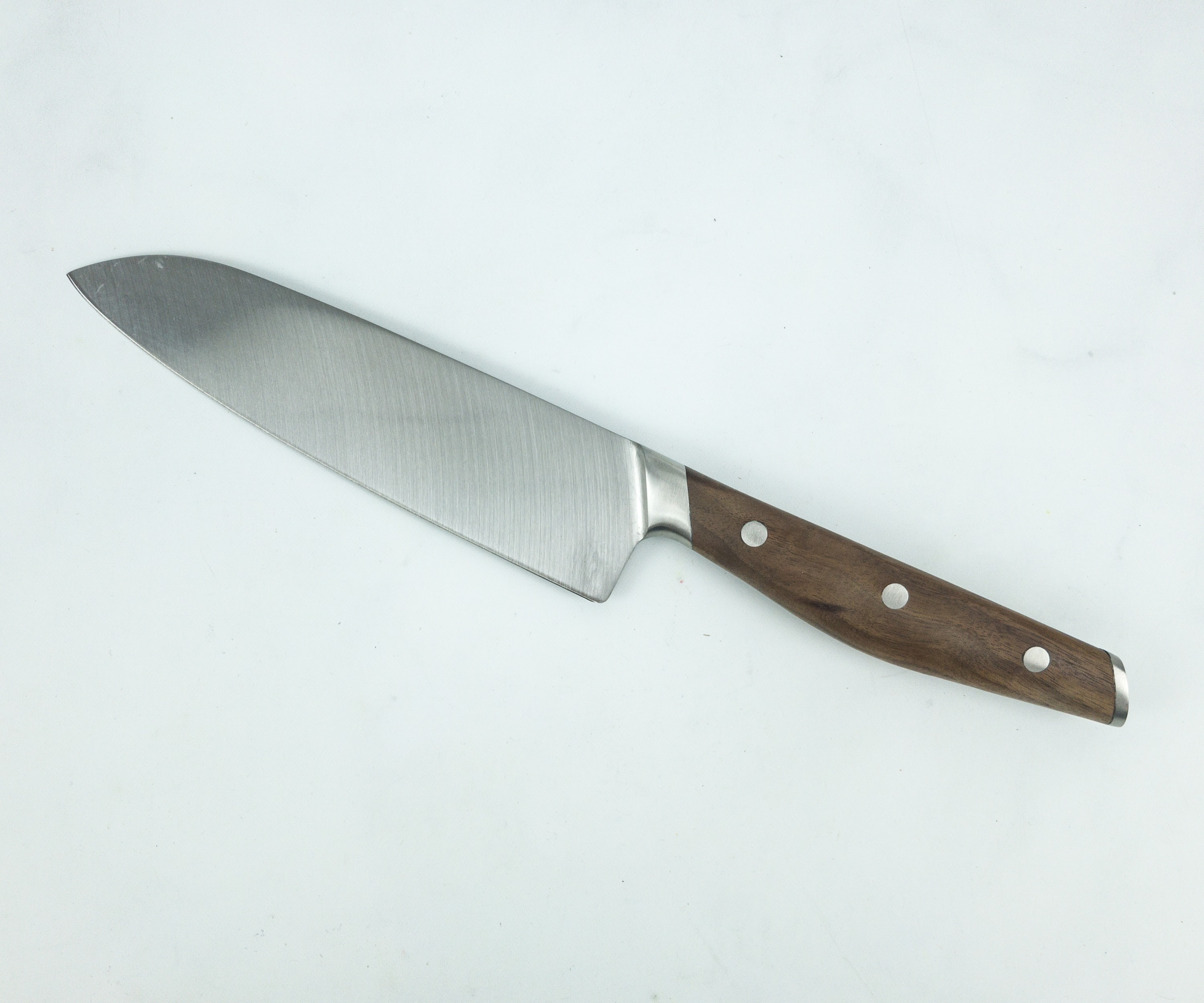 It's a 7-inches blade knife with MOV 1.4116 Japanese steel, 2-1/2mm blade thickness, a bolster and handle made of 18/8 stainless steel.
The handle is made of smooth walnut wood with 3 rivets, giving you a durable easy-to-grip handle.
It's lightweight and super handy, providing you a smooth and easy chef-like chopping experience! Like butta!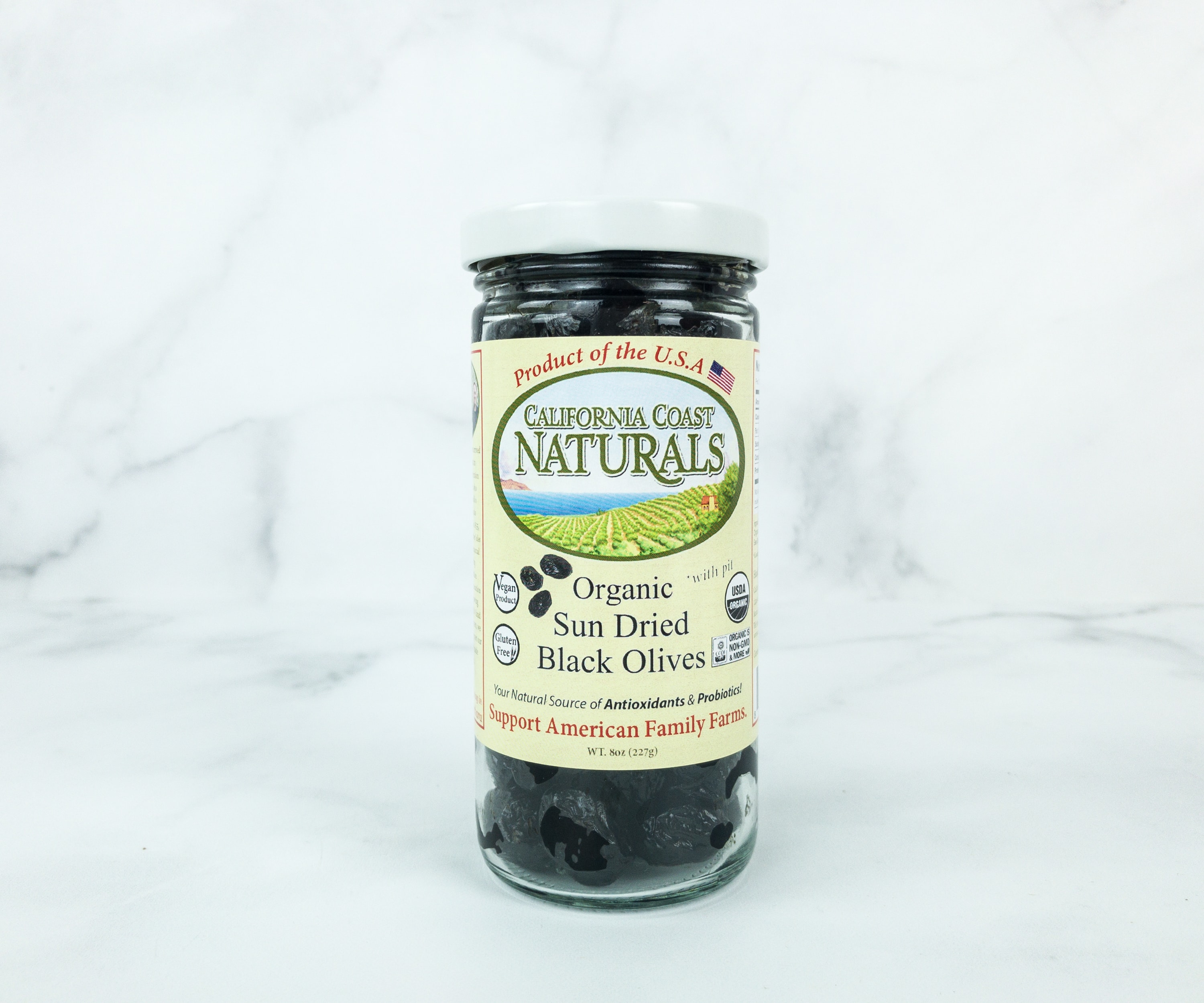 California Coast Naturals Sun-Dried Black Olives ($7.49) It's a vegan, gluten-free, USDA organic, and non-GMO product made from sun-dried black olives, extra virgin olive oil, and sea salt.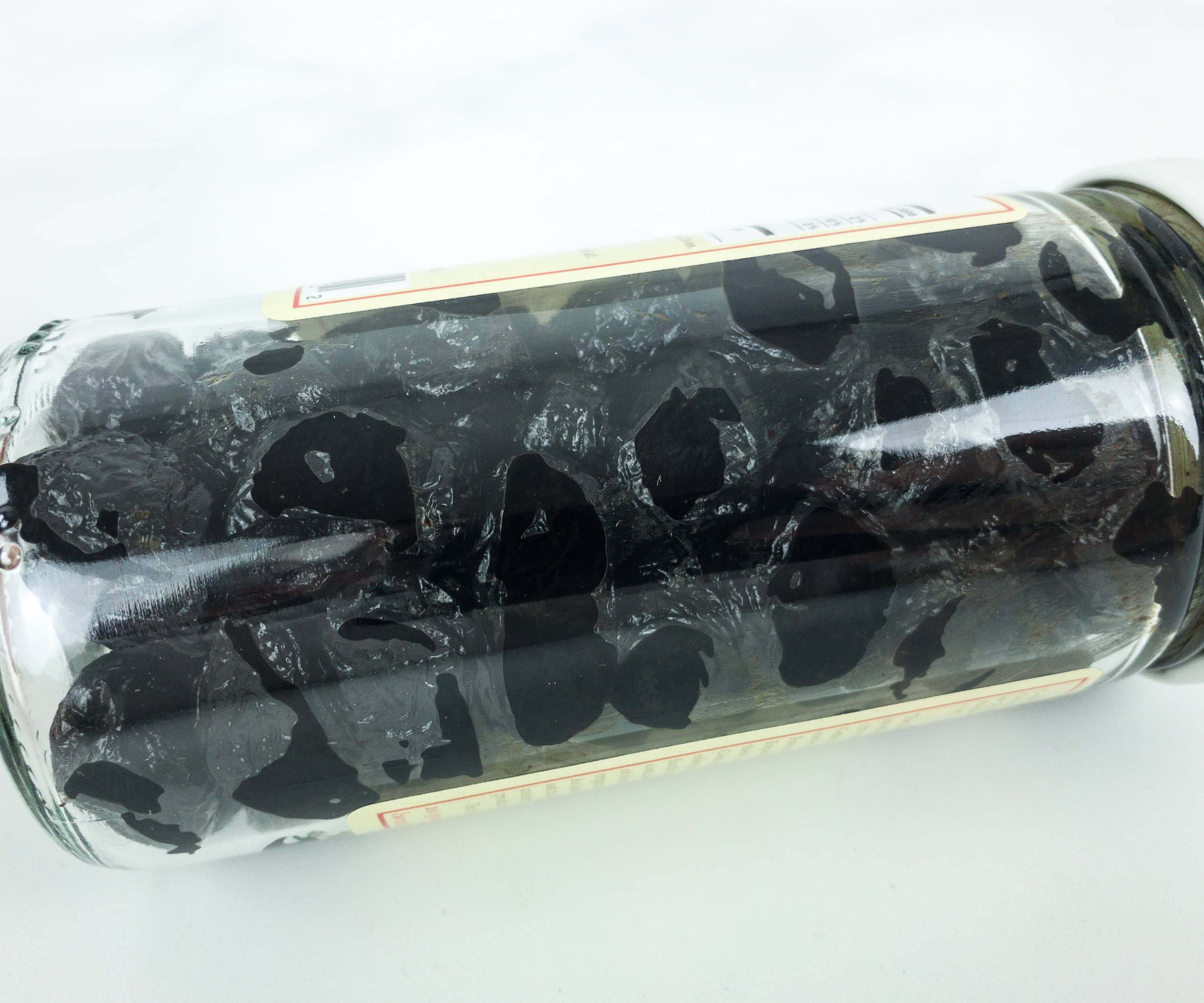 This condiment is a great addition to a Greek salad or cooked into a puttanesca. It's also a natural source of antioxidants and probiotics! So briny and so delicious.
Za'atar Seasoning. This scrumptious spice blend features a well-balanced combination of sumac berries, toasted sesame, salt, cumin, thyme, oregano, and marjoram, resulting in a unique and tasty Mediterranean condiment.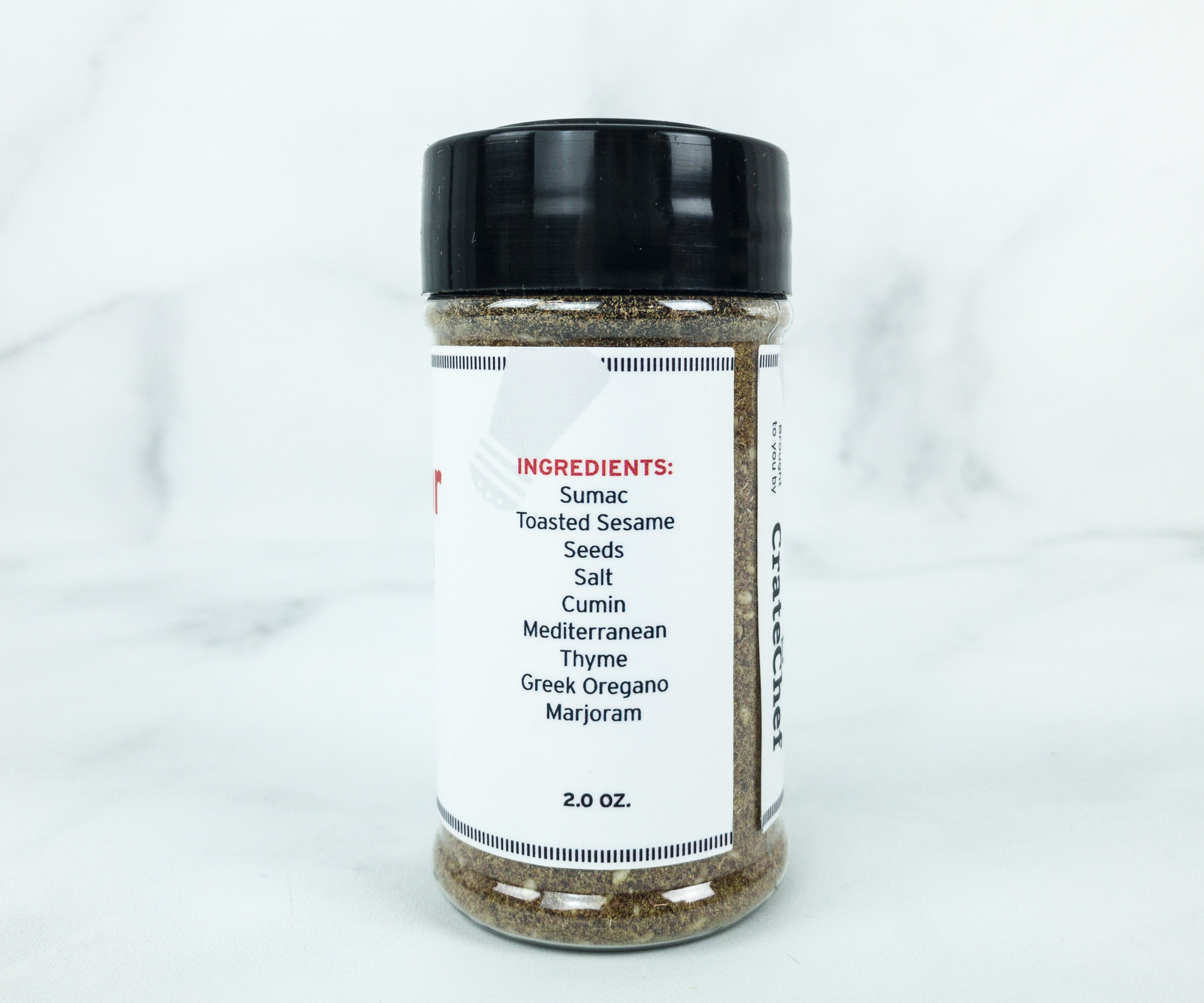 According to the card, one of the easiest ways to fully enjoy this condiment is by including it in a dip or spread for your fresh bread or pita. You can also use it as a seasoning while cooking chicken, fish, or even lamb.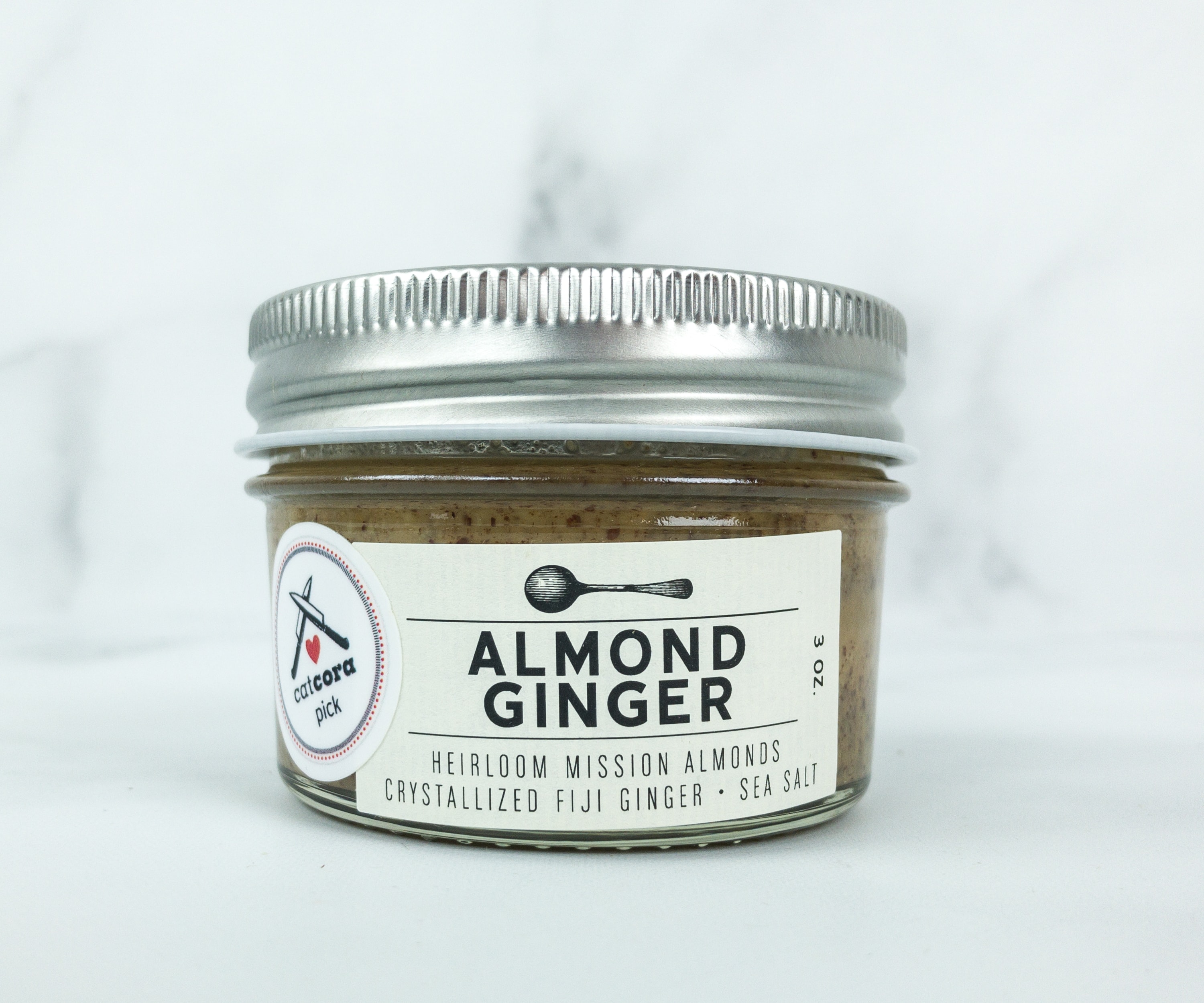 Big Spoon Roasters Almond Ginger Nut Butter ($4.18) It's a handcrafted Almond Ginger butter that features a combination of freshly roasted Heirloom Mission almonds, crystallized Fiji ginger, and Jacobsen sea salt.
It has a vibrant and lemony mixture, perfect as a breakfast spread for your waffles, dressing for your dish, or just snack straight out of the jar. So healthy and delicious!
It's another Crate Chef box filled with top quality kitchen tools and artisan products! Everything encourages me to go back to the kitchen and whip up something delicious for myself and for my family. They even provide recipe cards with recipes straight from the featured chef! I love the condiments I got this month, especially the nut butter and Mediterranean seasoning. The knife and cocktail picks will be useful in my kitchen as well. If you love experimenting in the kitchen or you know someone who does, this subscription is a must-try!
What did CrateChef inspire you to cook?